Photographs by Kristen Wells
Off the busy Yonge street and tucked away down an alley is where you will find Toronto's latest spot for all things Texas barbecue. Run by owner and executive chef Ben Slan, Benny's Barbecue uses high-quality ingredients to recreate an authentic Texas-style barbecue experience.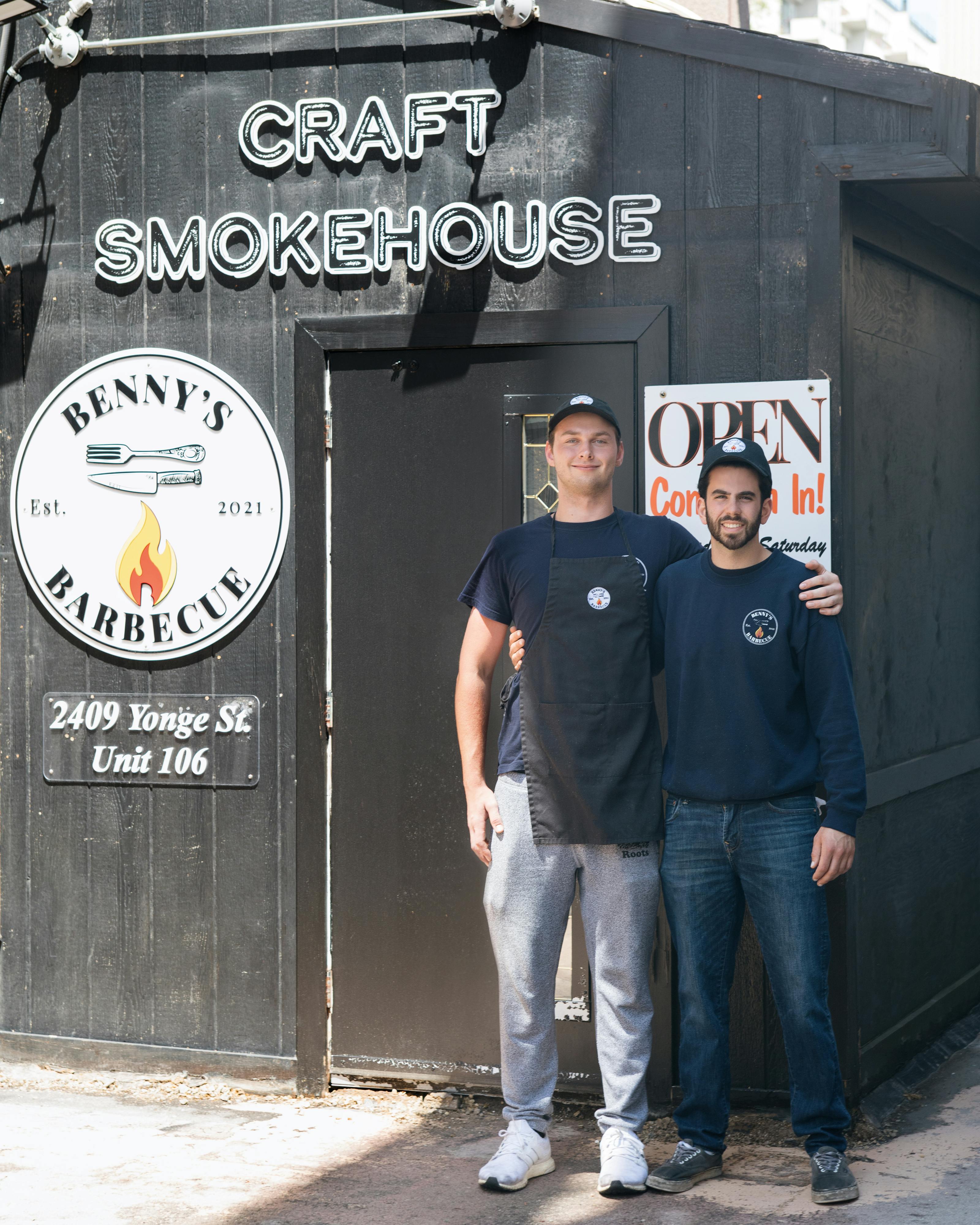 After graduating from university and being unable to find a job, Slan began smoking meats in his backyard during Covid. Always having a passion for food, he began to see the success of his barbecue within the community. At the beginning of January, Slan took over the space previously home to Alley Catz and, just a few short months later, opened Benny's Barbecue. "There's no good barbecue in the area, and we want to bring it," says Slan. By teaming up with his assistant pitmaster Andrew Golden who was doing the same thing just three blocks down the road, the two are working together to bring barbecue culture to the city.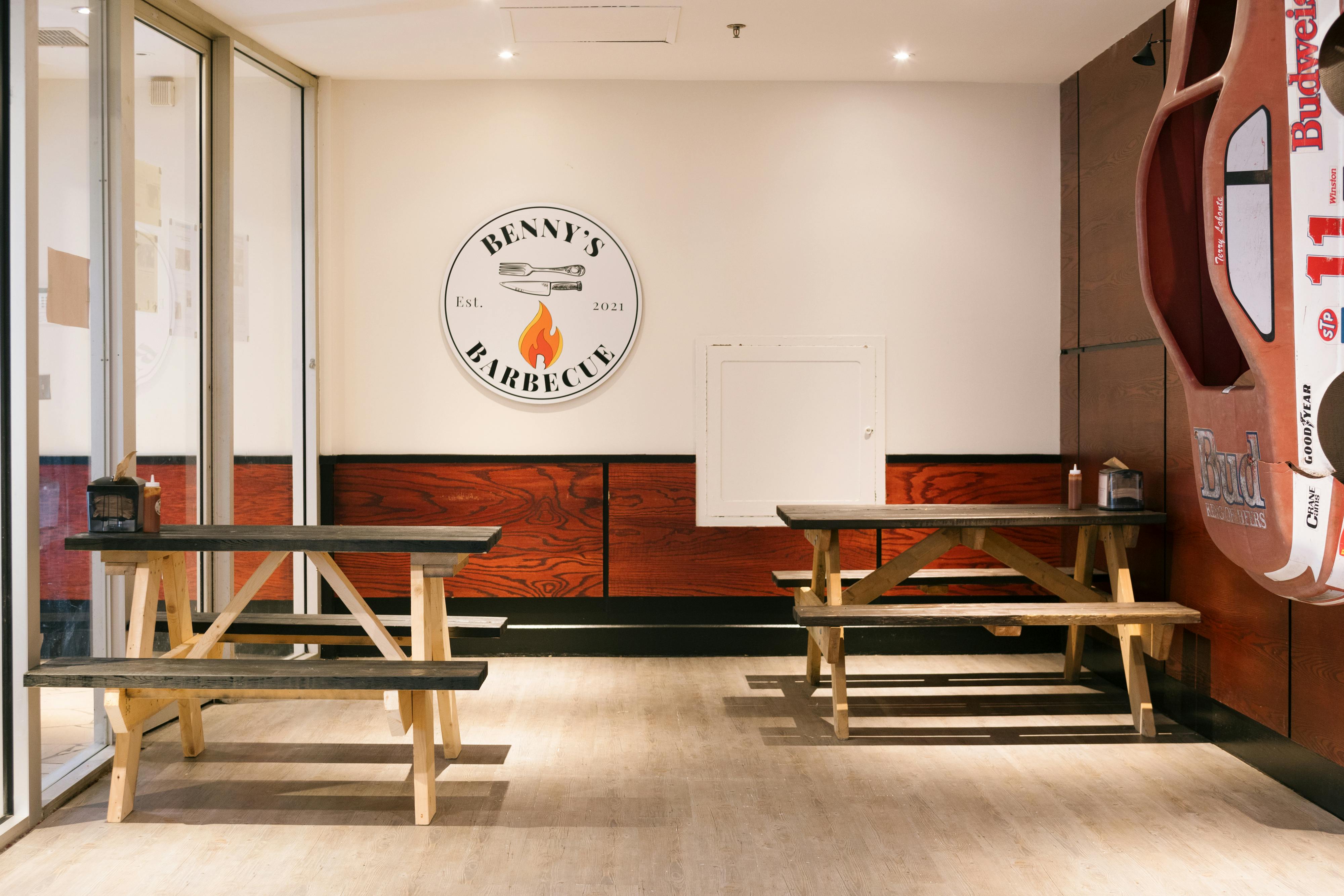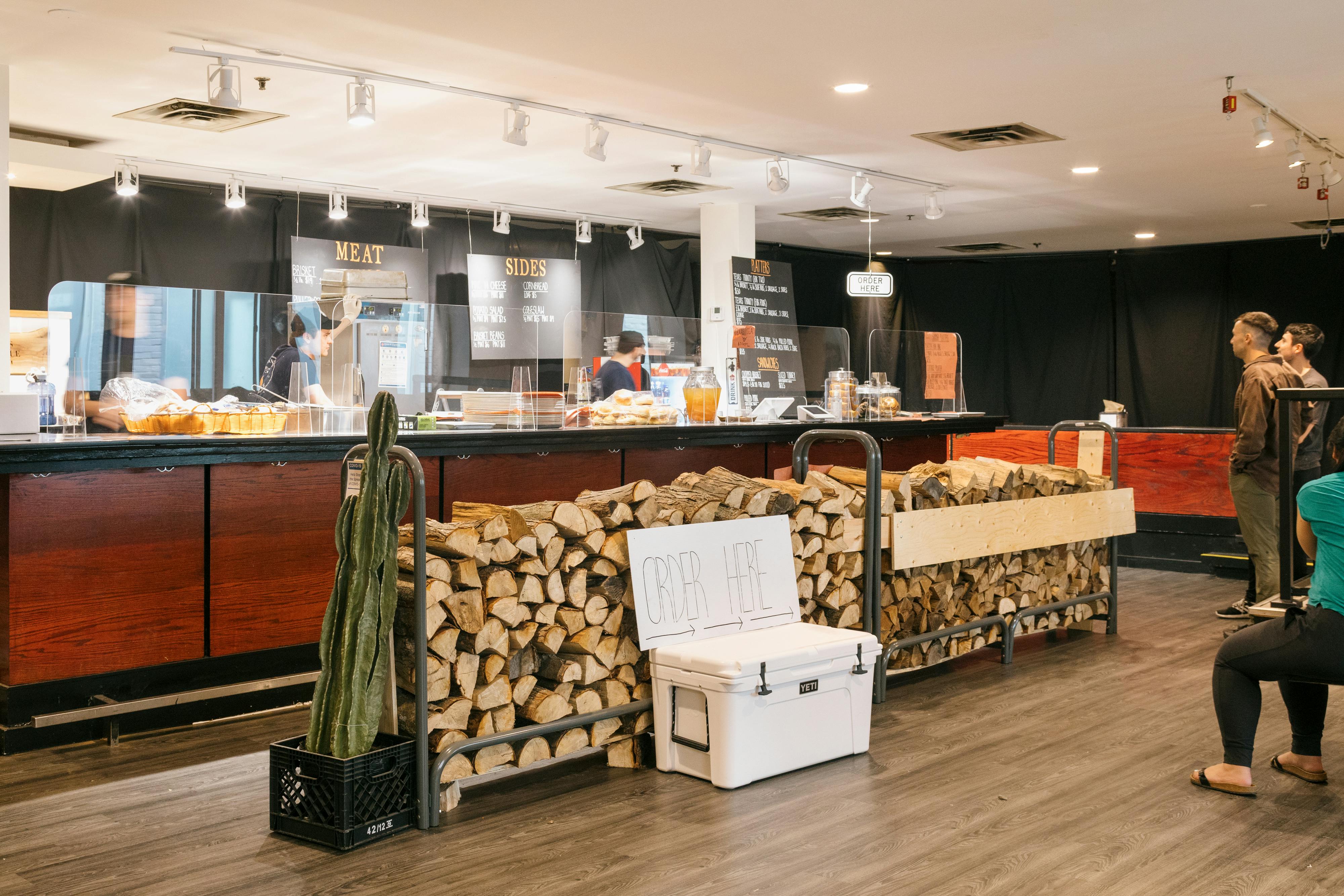 As you enter the restaurant, you are hit with the sweet smell of barbecue. The rustic nature of the space works to recreate what you would find in Texas. Picnic tables give the restaurant a relaxed summer feeling as you see antique-style art, t-shirts and licence plates hung all over the walls. The restaurant recently opened its covered patio with large windows to let the light and fresh air in. The presence of fresh logs all over the space is a tribute to the meat which is smoked using Canadian wood. In addition, inspired by the Five Guys burger line, which is surrounded by peanuts, Benny's lineup is created out of wood logs and a cooler.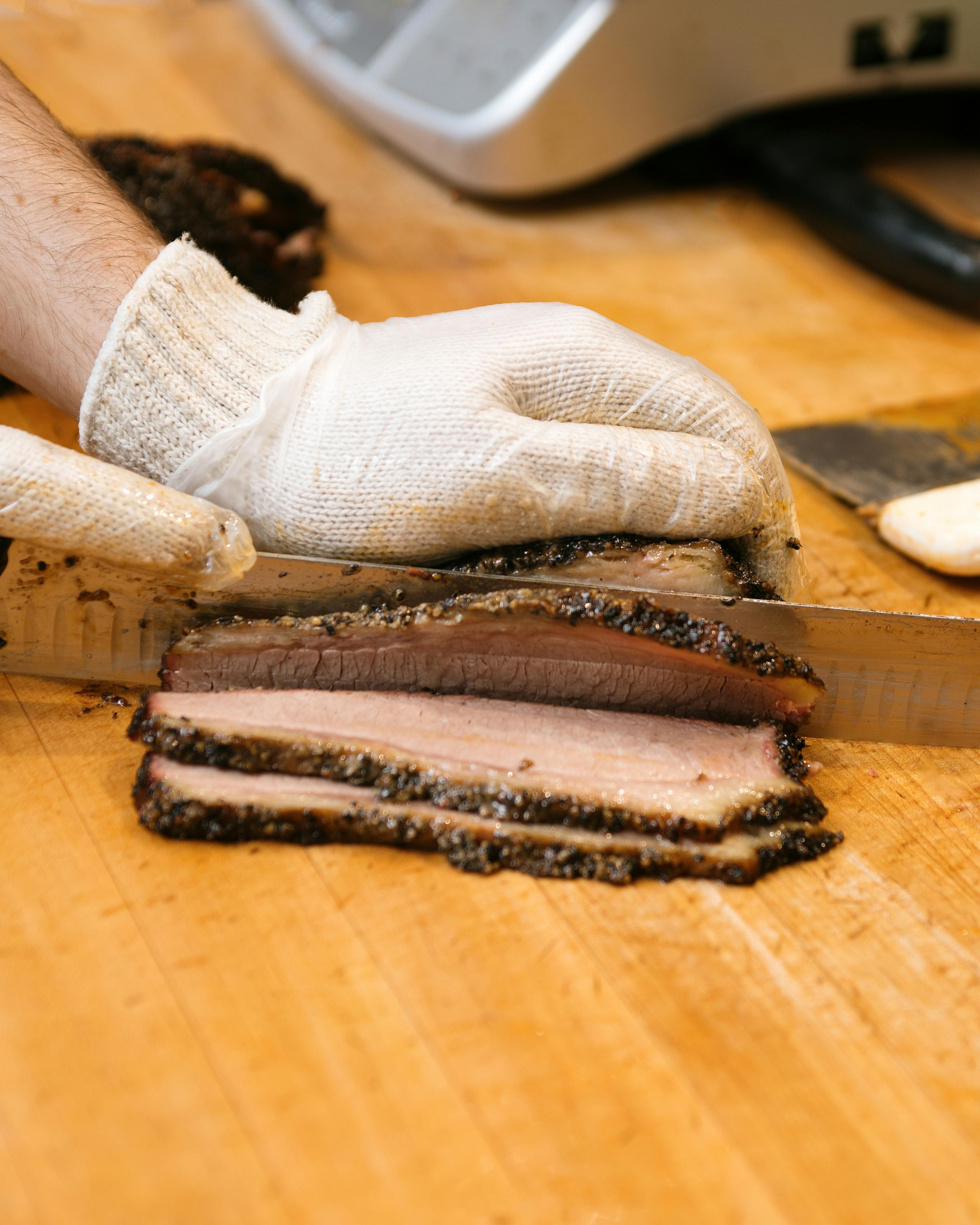 Similar to Texas-style, everything is counter service. Menus are laid out clearly and simply on large chalkboards as you place your order. Once complete, you can watch as the pitmaster slices your food in front of you.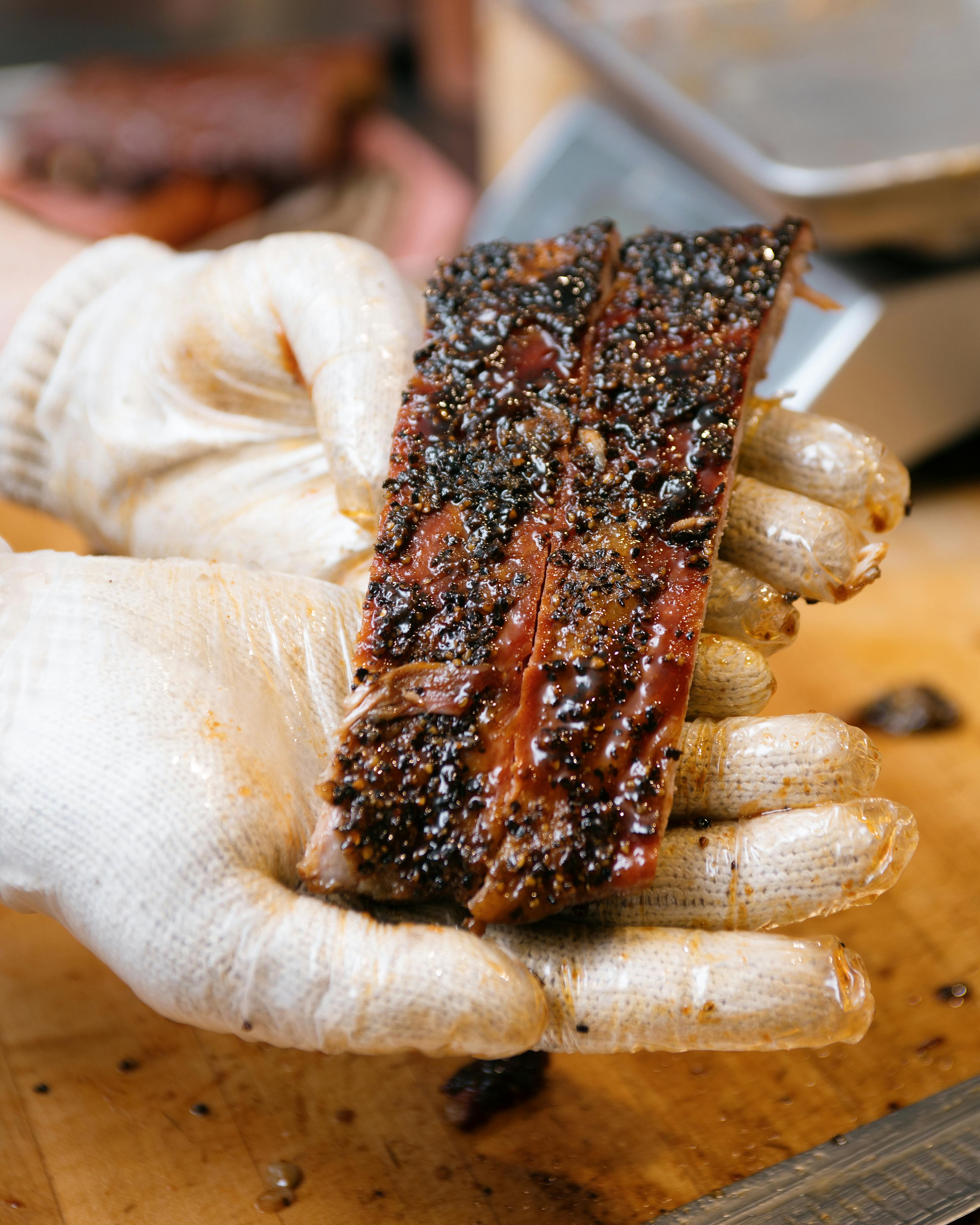 Together, Slan and Golden are responsible for smoking the meats and creating the menu. The meats used are AAA beef or better, and all of the rubs are gluten-free. Benny's options include favourites like brisket, side ribs, sausage and pulled pork with ranging flavour profiles. Typical Texas-style barbecue uses a salt and pepper rub; however, "People in Canada have a sweet tooth and aren't accustomed to just salt and pepper" says Slan, "The baby back ribs are done southern style which is sweeter" he continues. Individuals can order these items by the half-pound, pound or as a selection on a platter.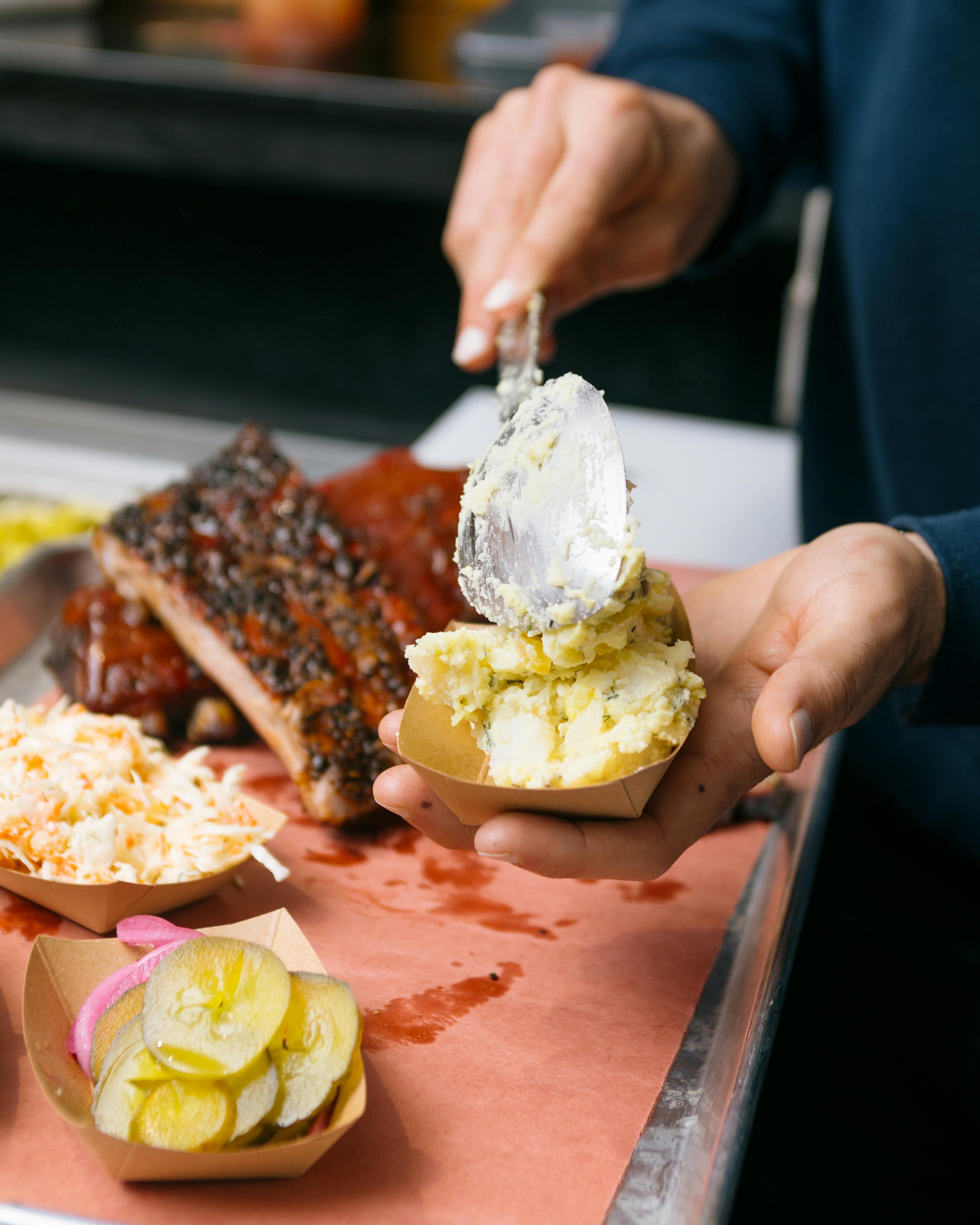 If you are looking for something on a bun, sandwich options include chopped brisket, sliced turkey or classic pulled pork. The side choices to these dishes stay true to authentic Texas barbecue. "They don't do French fries in Texas and neither do we," says Slan. Instead, mac and cheese, cornbread, potato salad and coleslaw are all offered as alternatives.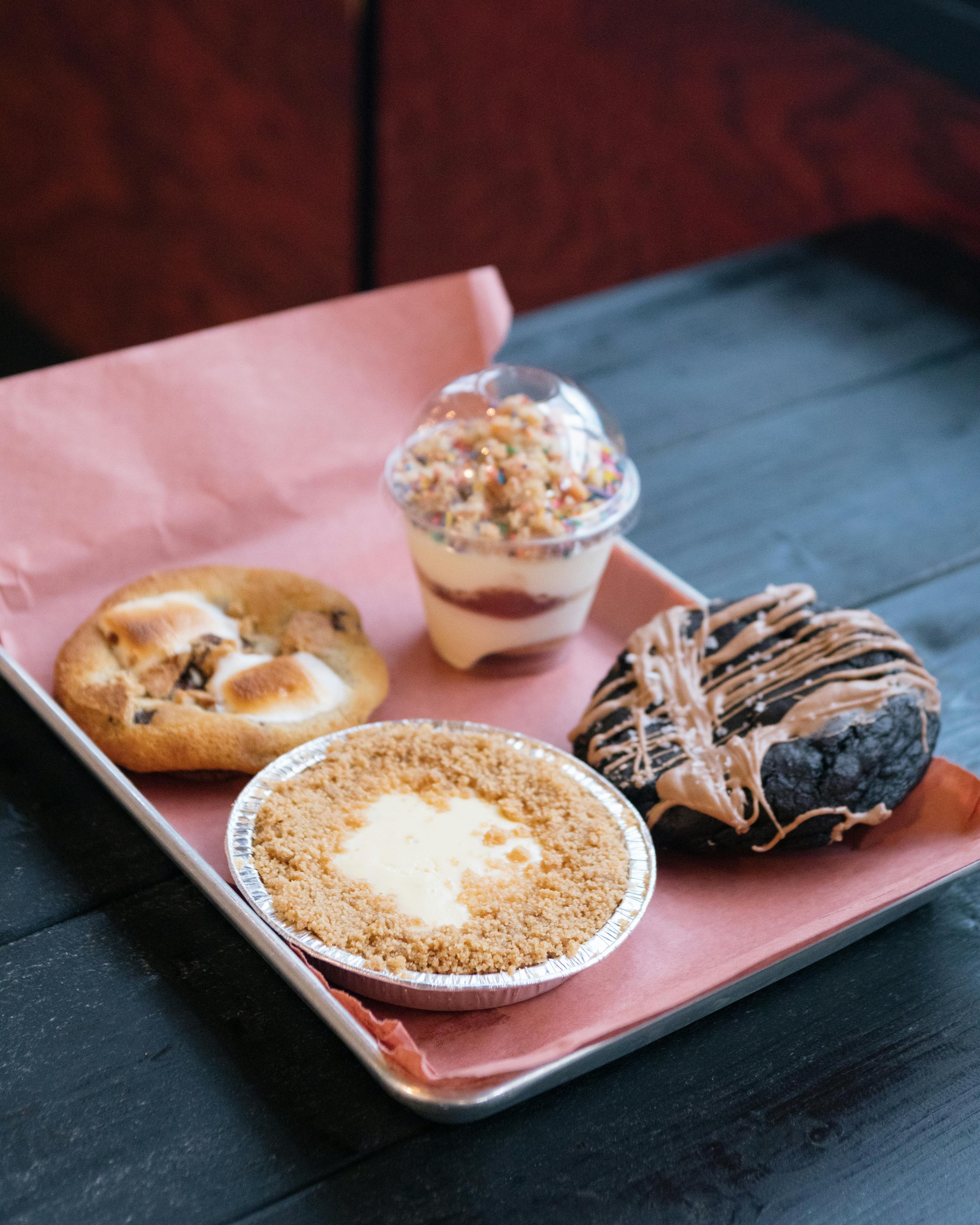 Of any day of the week, Saturdays at Benny's are special for two reasons. The first is that smoked beef ribs are on the menu. As well as this, whether it's chicken or pork belly, Saturday patrons can enjoy a new weekly menu item. For refreshing drinks, a popular beverage in barbecue culture is a cold early grey tea, which is served out of a large pitcher. Golden's mom is responsible for making all of the sweet treats at the restaurant. Baked goods, including cookies, key lime pie and banana pudding, are made fresh daily.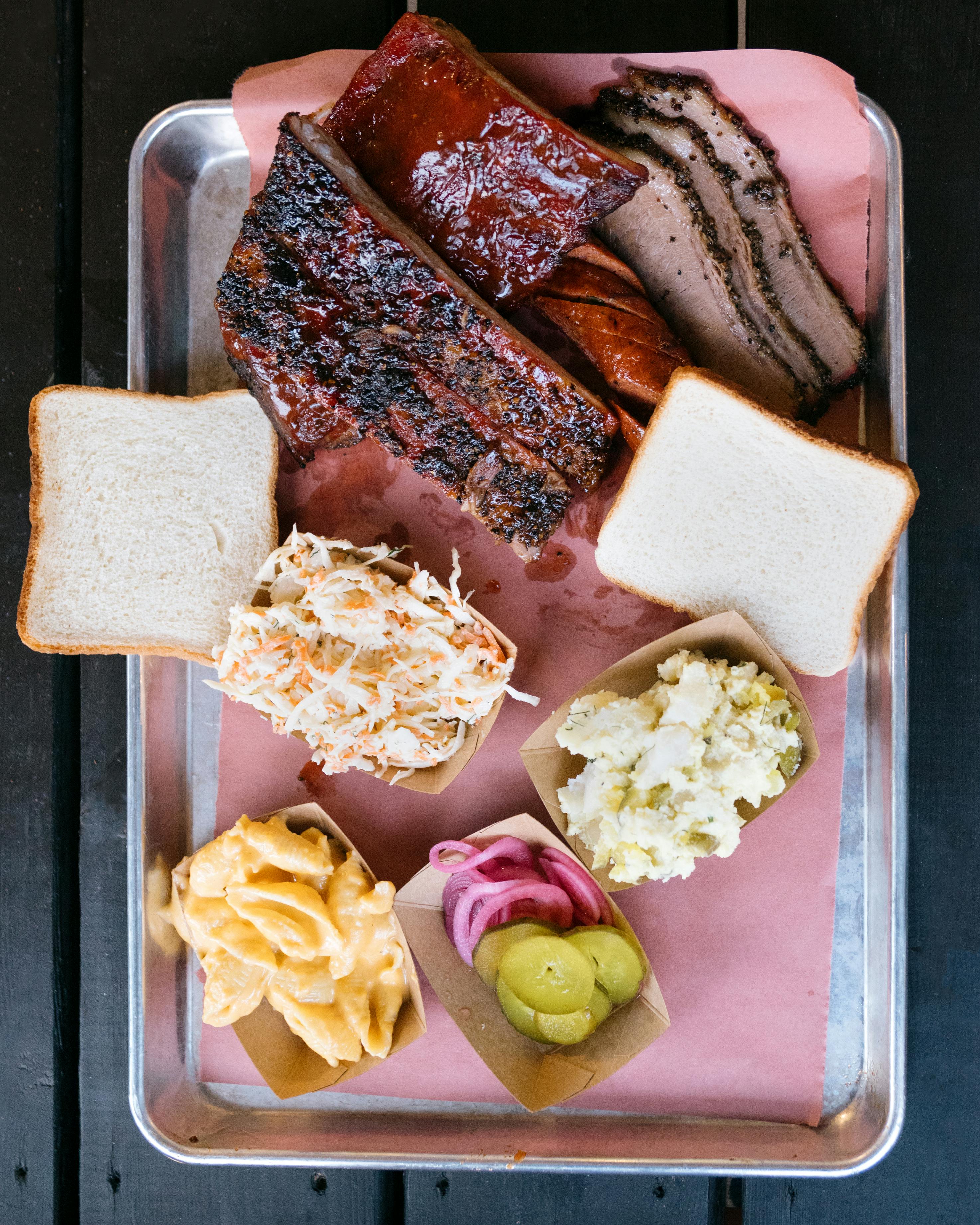 After three months of being open, Slan is consistently working to reach customers beyond the neighbourhood. "Our first goal is just to have lineups at the door; that would be really cool to see," he says. Predicting traffic is hard and since everything is cooked fresh daily, what is not consumed cannot be used the next day. The intention is to sell out, "Some people don't understand the whole selling out thing but it's because we do everything fresh; that's the only way to keep the quality high," says Slan.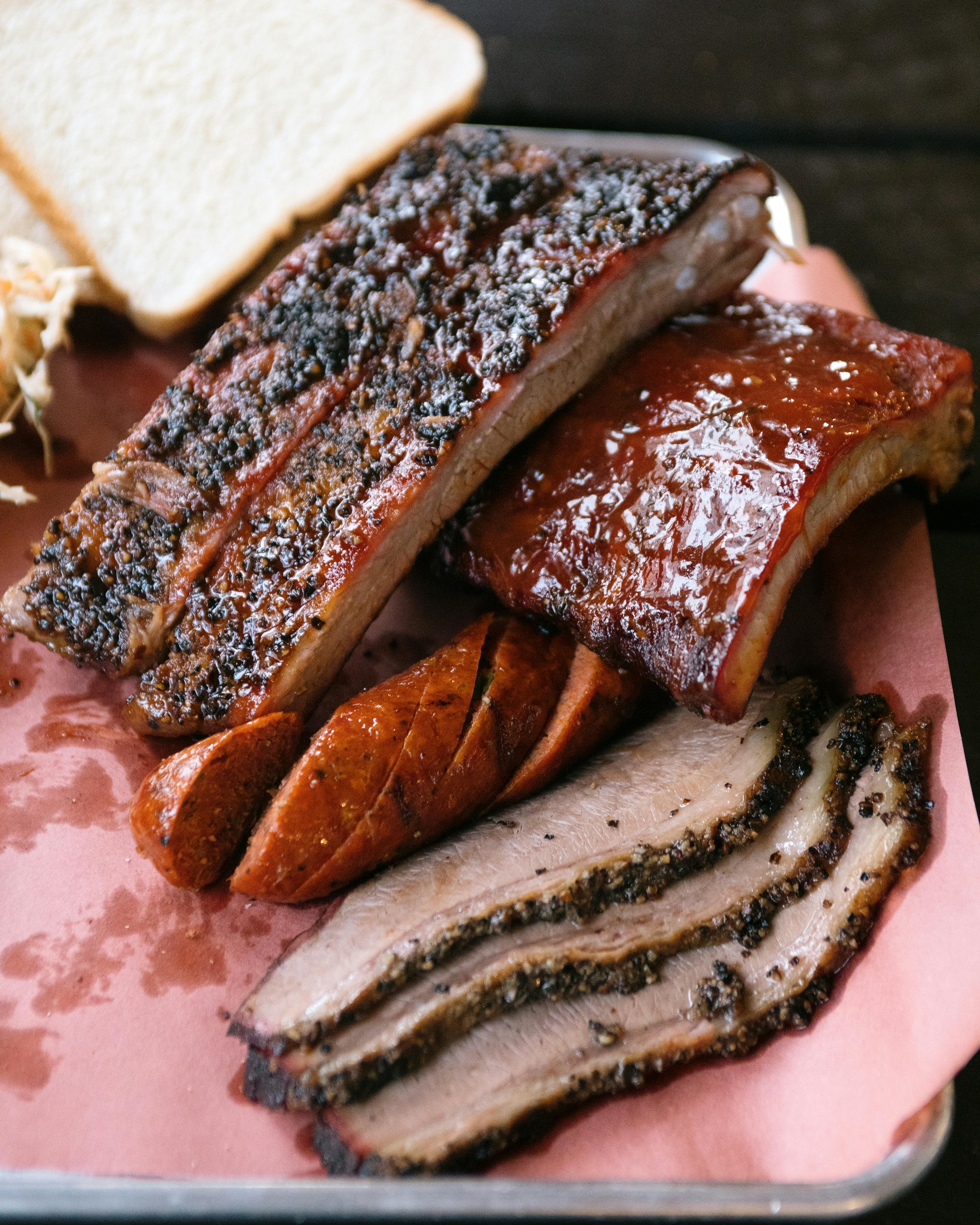 Whether it's to dine in or takeout, Benny's Barbecue is here to fill all of your smoky cravings.
Open Wednesday through Saturday from 11:30 am- 8:30 pm or until they sell out. They are located at 2409 Yonge St, Unit 106, Toronto, Ontario, just down the alley. Whether you're in the area or taking a drive, you must get your hands on some mouthwatering barbecue before they sell out, of course!