Photographs by Paolina Loseto
After establishing themselves as one of Toronto's top destinations for flavourful tacos, Campechano has officially expanded and is now dishing up authentic Mexican cuisine at their new location on College Street.
Campechano translates to humble or well-hearted, and that is precisely the vibe restaurateur Daniel Roe has captured with this new space. He says, "Campechano is a cool, chill place, where you can come and enjoy some tasty tacos and sip on amazing margaritas while having an all-around great time."
The flavours on the menu are inspired by authentic Mexican food, as they make almost everything from scratch in-house. Fresh corn is imported daily from Mexico, and as orders come in, they cook and grind the product by hand to produce incredibly delicious tortillas so that you can taste the authenticity with every savoury bite.
"We try not to focus too much on Mexican fusion with our menu. We strive to bring whatever we think is the best from the streets of Mexico so that we can serve it up here in Toronto."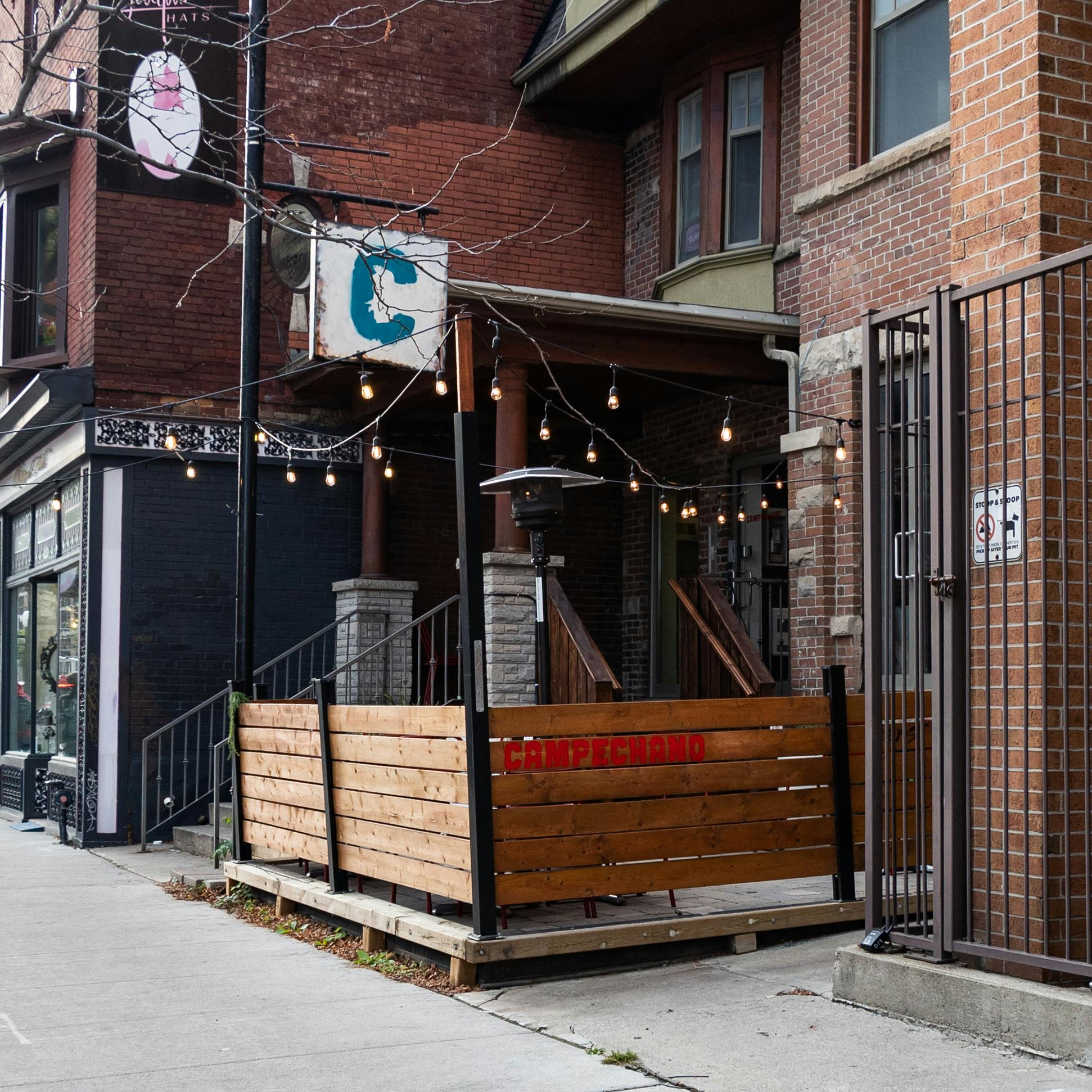 Chef Roe -- and his partner/Campechano's co-owner Raena Fisher -- were both born in Canada; however, Roe was raised in Mexico City, where he was able to taste the different foods and flavours from all over the country.
Fisher was born and raised in Vancouver and met Roe years ago when he had moved back to Canada, and was working out west as a dishwasher. They eventually moved to Toronto together, where Roe worked at The Black Hoof on Dundas West, before being promoted to sous chef at La Carnita.
The two had been working on the concept for Campechano together for years, combining Roe's knowledge of food and Fisher's extensive serving experience. Since opening the original Adelaide location in 2015, followed by their little sibling restaurant, Good Hombres, in 2018, the demand for their tacos has exploded. With their limited seating capacity, the pair knew that expanding was inevitable.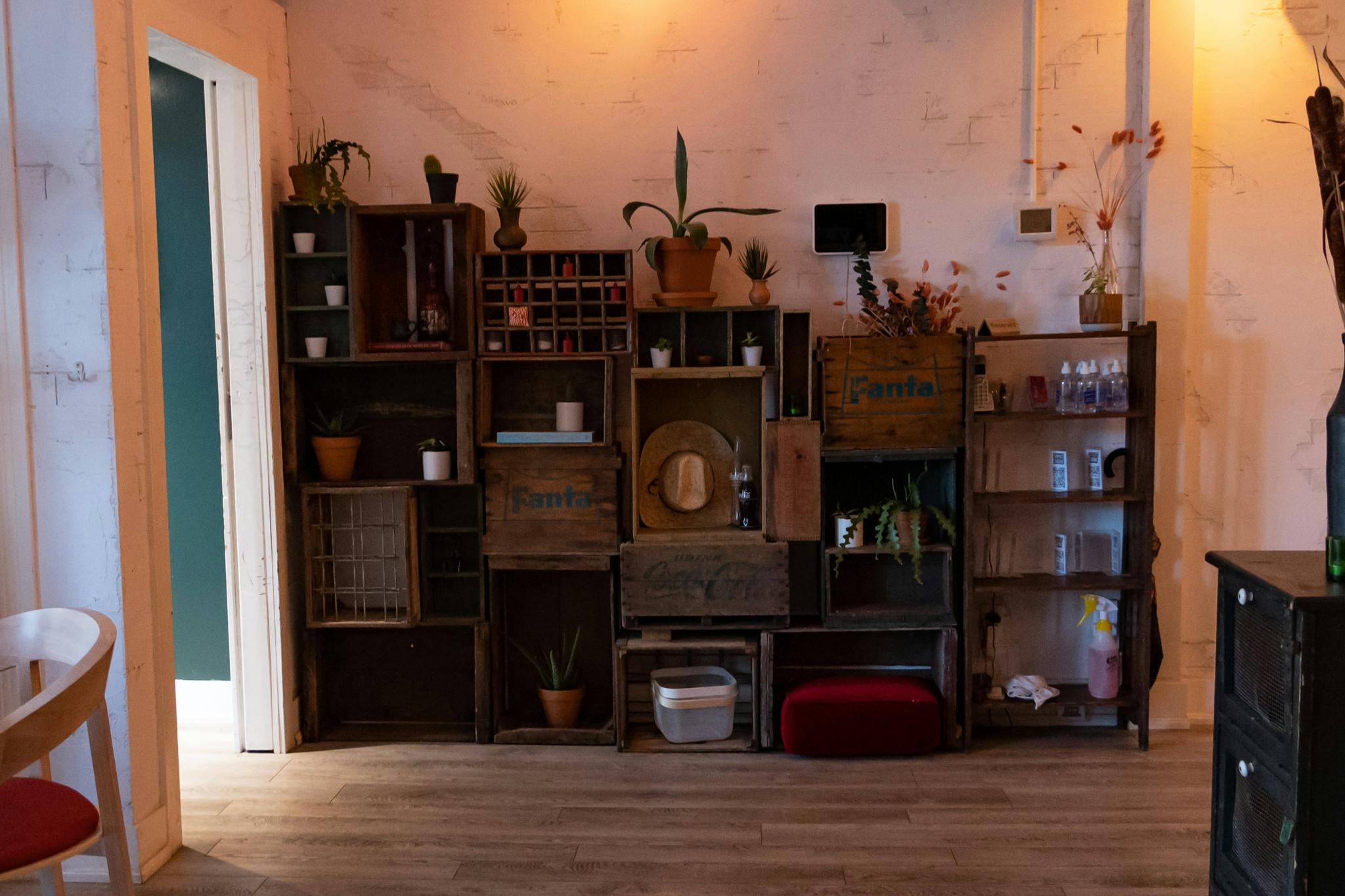 Their new space on College is sprawling with a 50 seat dining room, a full-service bar and a 35 seat heated front patio. The bright, open concept of the interior makes for a bustling atmosphere and is reminiscent of an authentic Mexican cantina.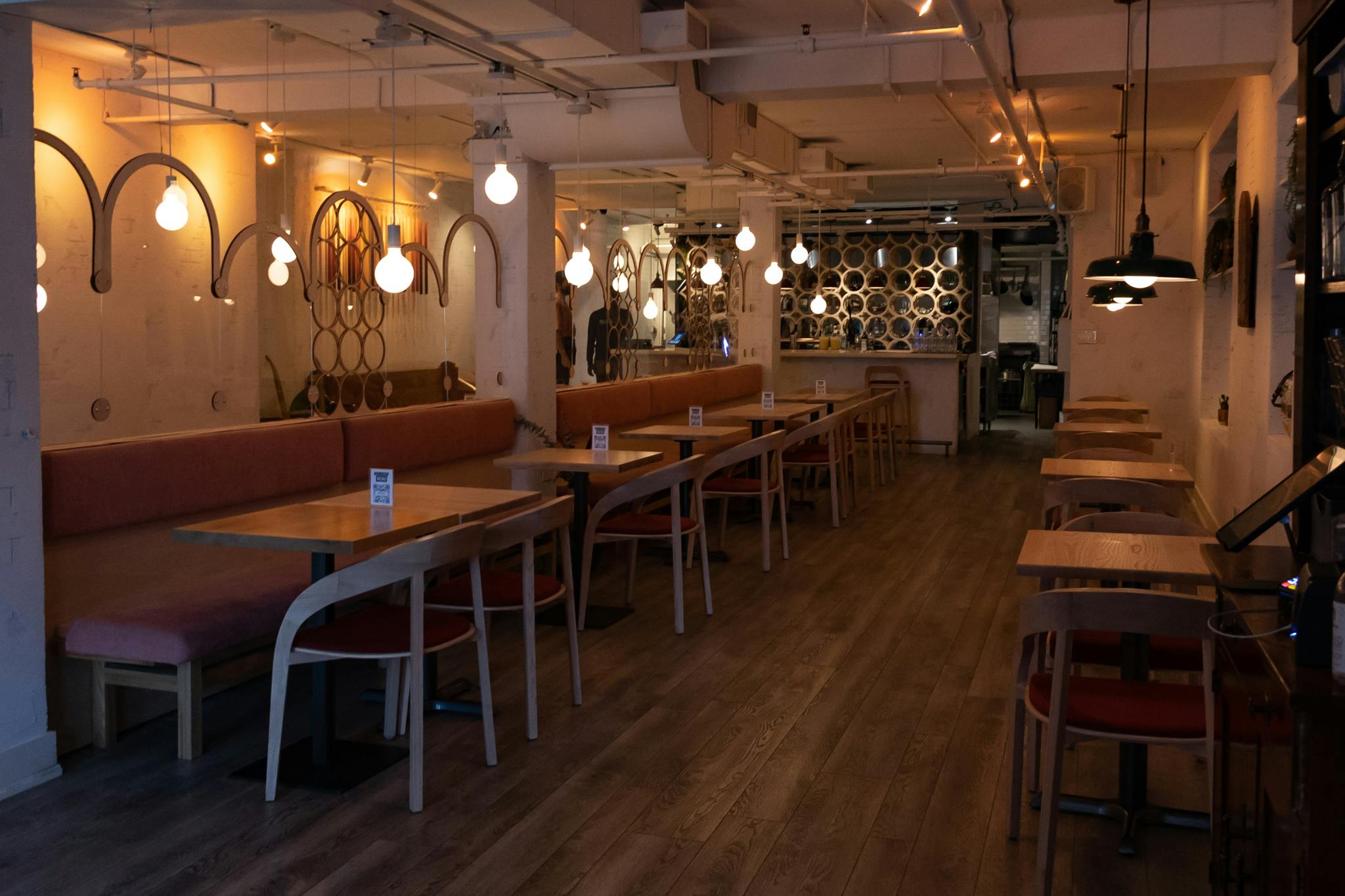 With greenery and other carefully placed knick-knacks throughout (like vintage Coke bottles and model VW Beetle cars), it's clear the decor has been hand-selected with great attention to detail. The dining room is dimly lit with soft bulbed lighting, and the white exposed brick and large banquettes make the vibe super relaxed, comfortable and homey.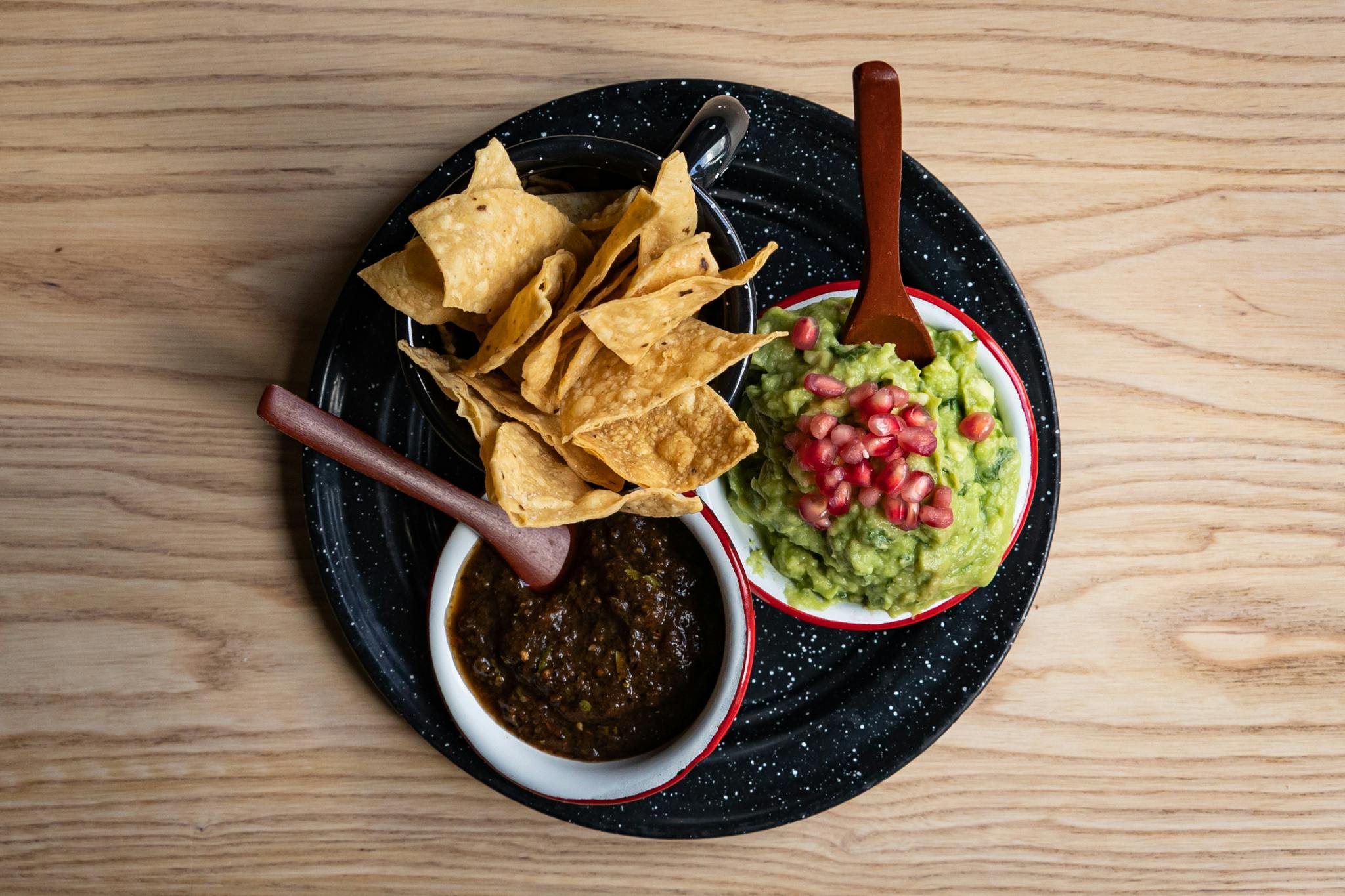 It's a no-brainer to start your meal off with their Guacamole and Salsa to get a little taste of what's in store. The hot and fresh corn tortilla chips are addictive and pair beautifully with their house-made accompaniments. The guac is just the right amount of creamy and is topped with pomegranate for a burst of bright, fresh flavour, while the salsa has a nice and balanced earthy kick to it.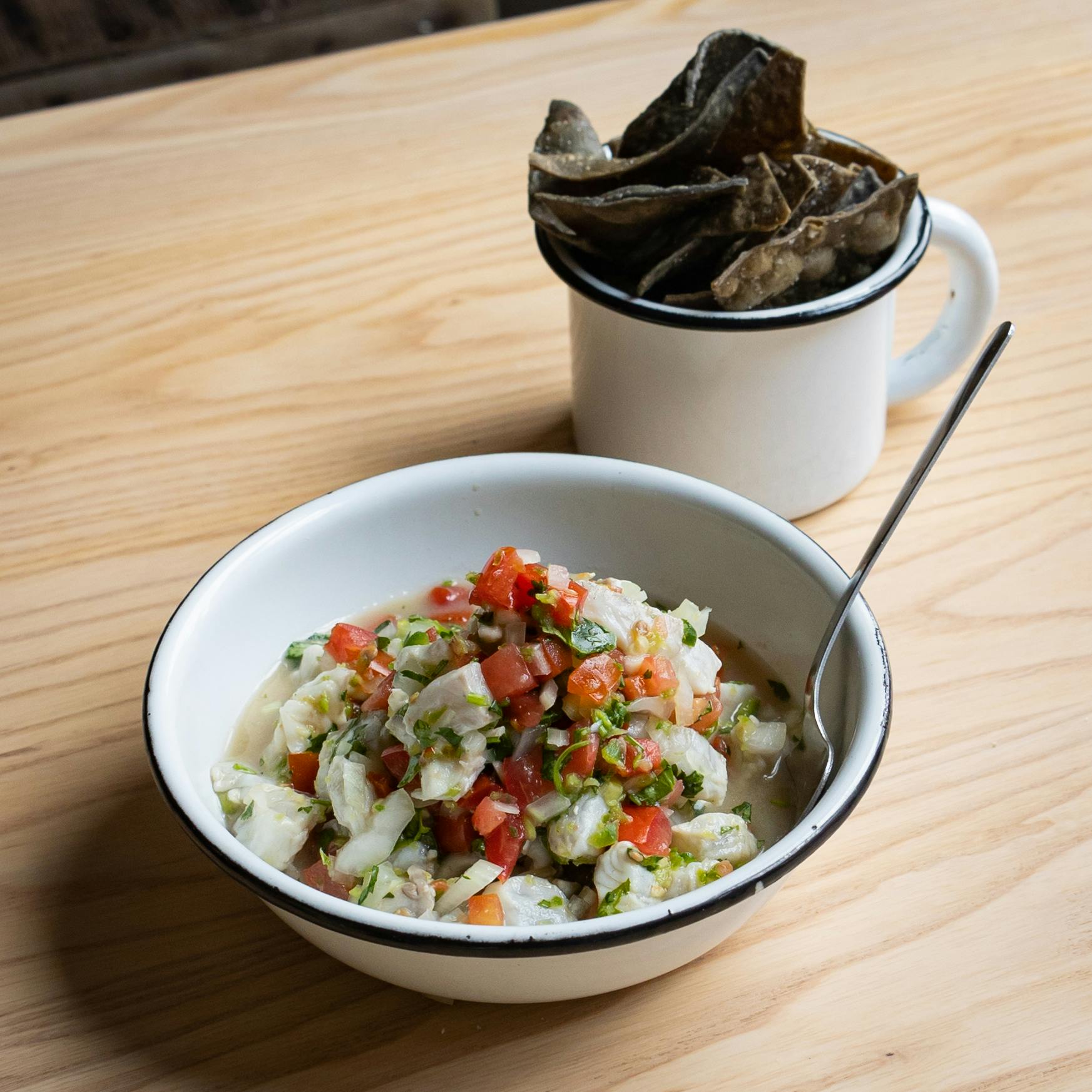 The Ceviche is also a Campechano menu staple, with branzino steeped in lime, a house-made pico de gallo (with tomatoes, onions and cilantro), and their famous tortilla chips. The freshness from the lime and pico truly elevates the flavour of the fish, making this dish an excellent way to kick off your meal.
You really can't go wrong with any of the tacos on the menu. They're loaded with thoughtful ingredients and are made individually to order with fresh tortillas, making them warm when they hit your table.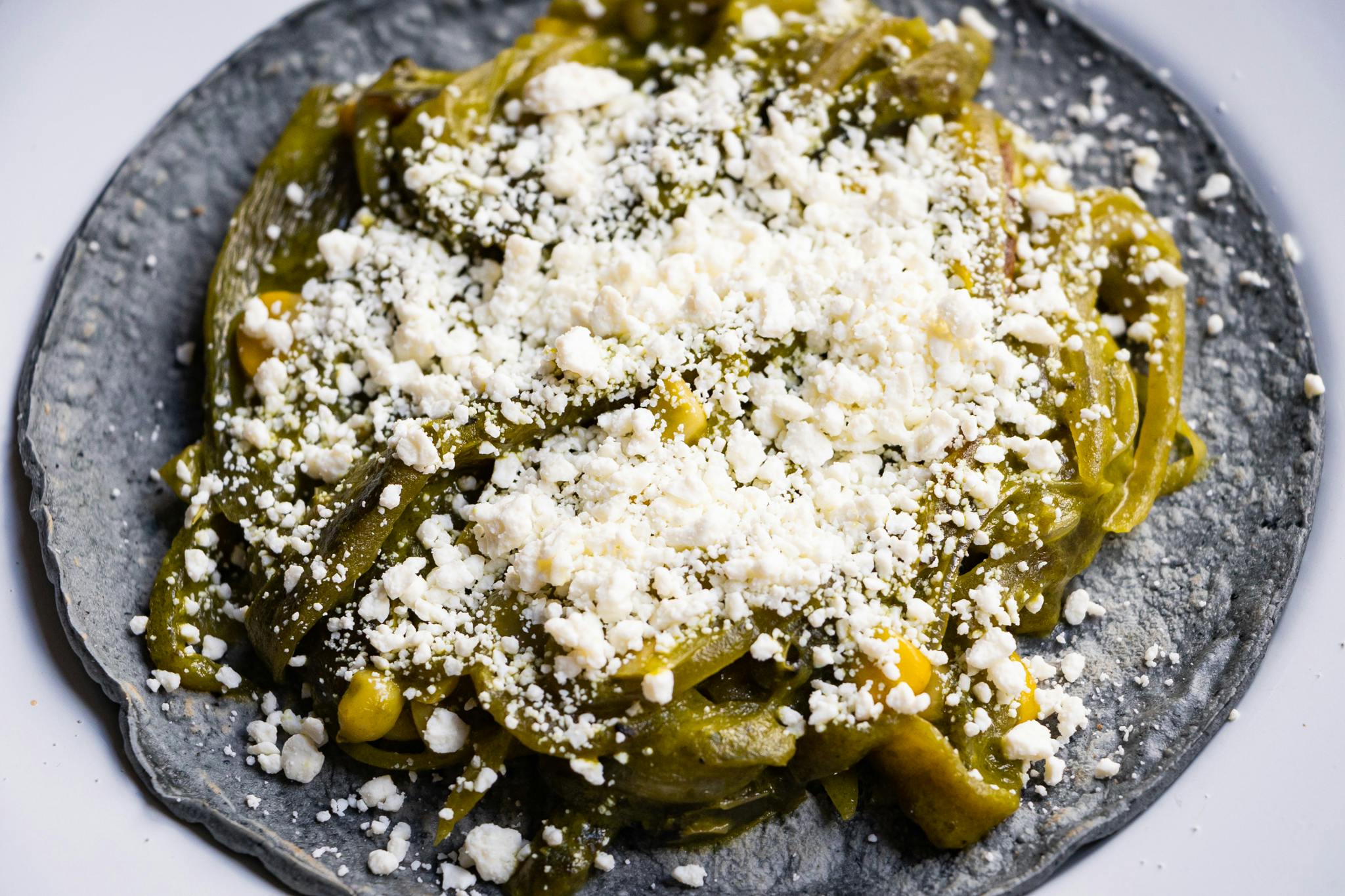 Beginning with a (not too spicy) vegetarian option, the Rajas taco is bright and bold with cotija cheese and roasted poblano peppers stewed with corn and cream.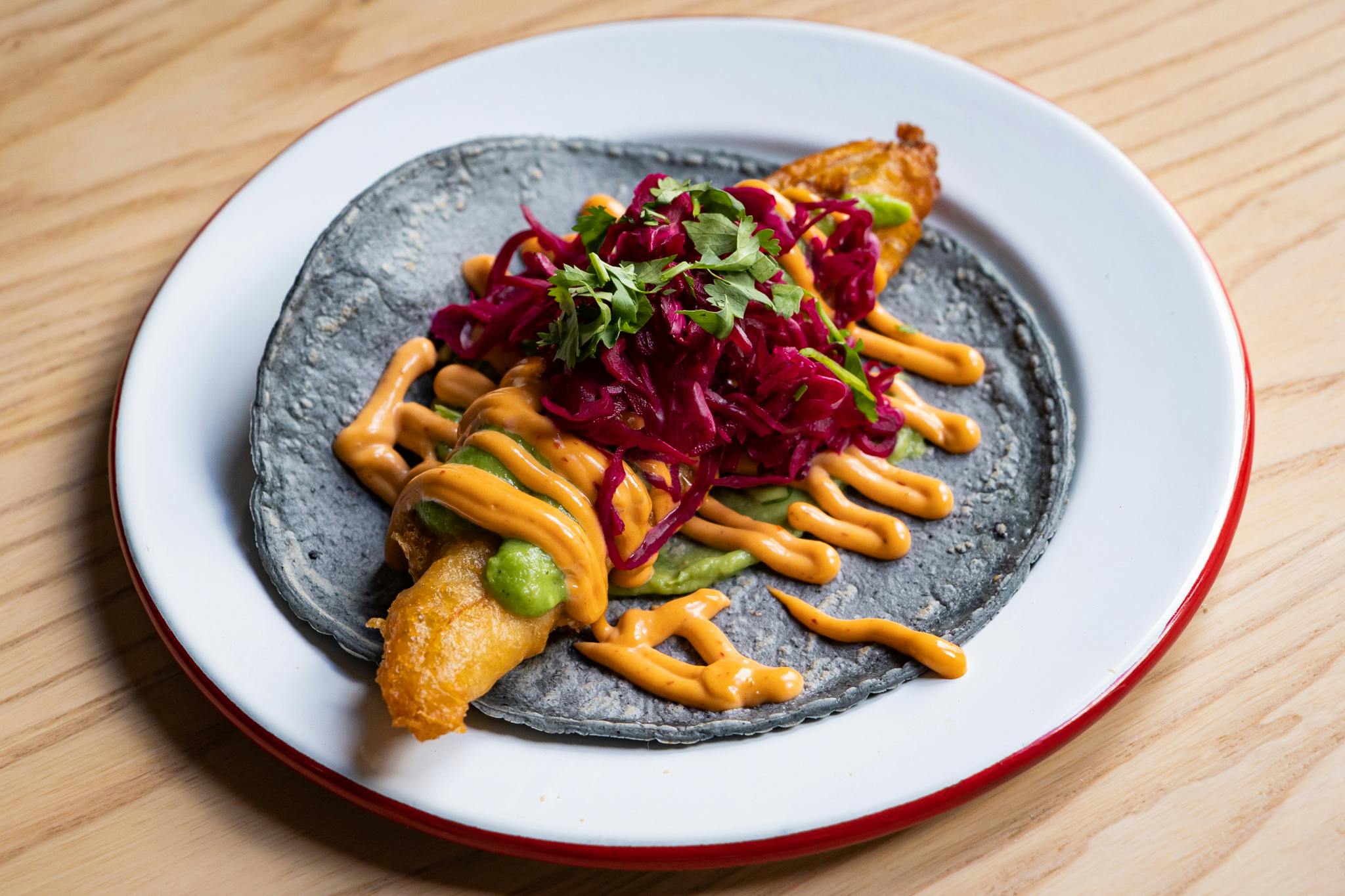 Fish taco lovers will absolutely adore the Pescado, with a large crunchy piece of beer-battered haddock, chipotle mayo and cabbage. The cabbage and batter cut through the spice of the mayo beautifully, and the fish is so tender and is jam-packed with flavour.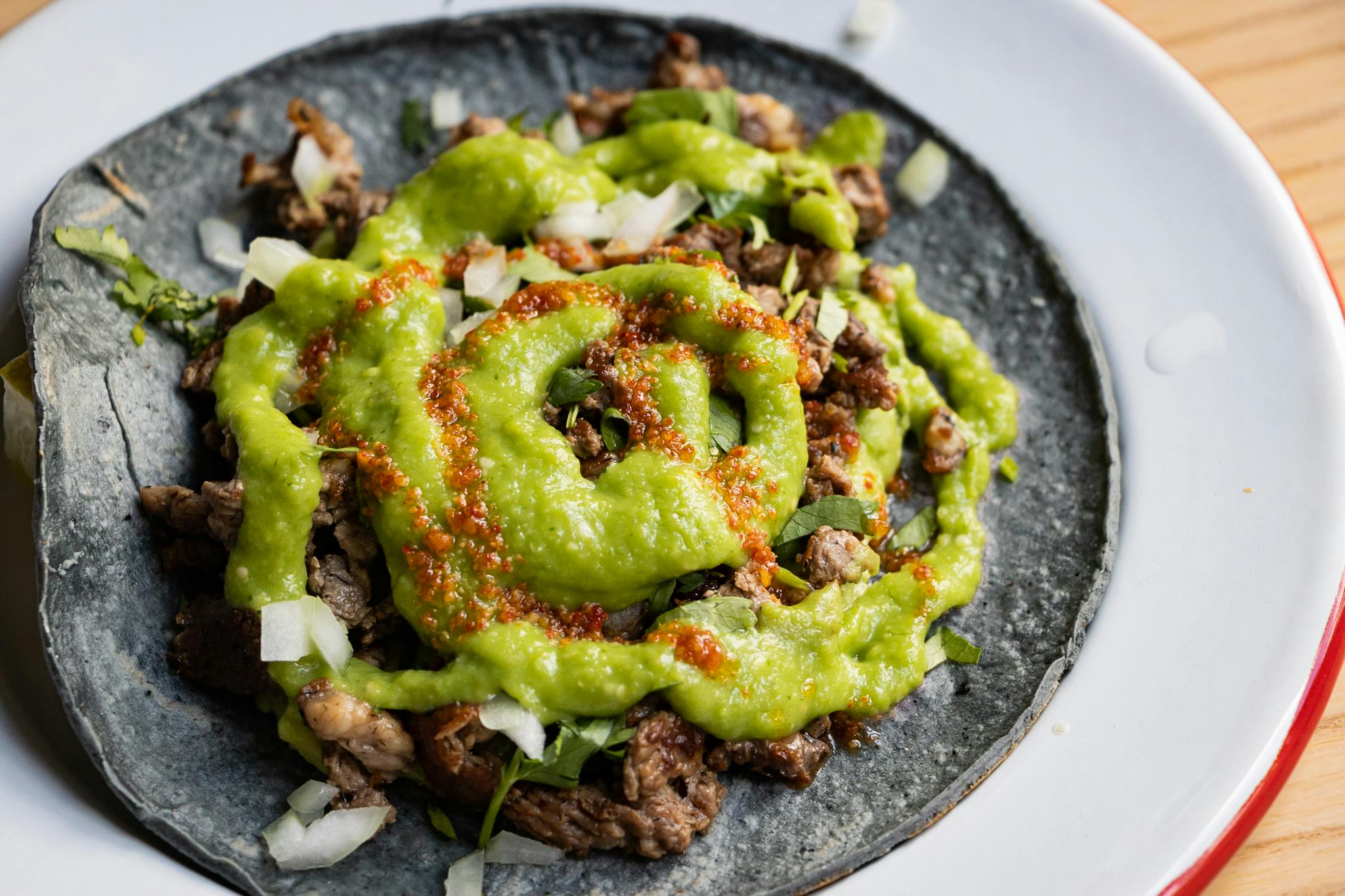 Another unique option is the Costilla, an extra spicy -- but noteworthy -- taco with juicy ribeye and salsa macha. There's a little bit of everything in this taco, and it will be hard to order just one after trying it.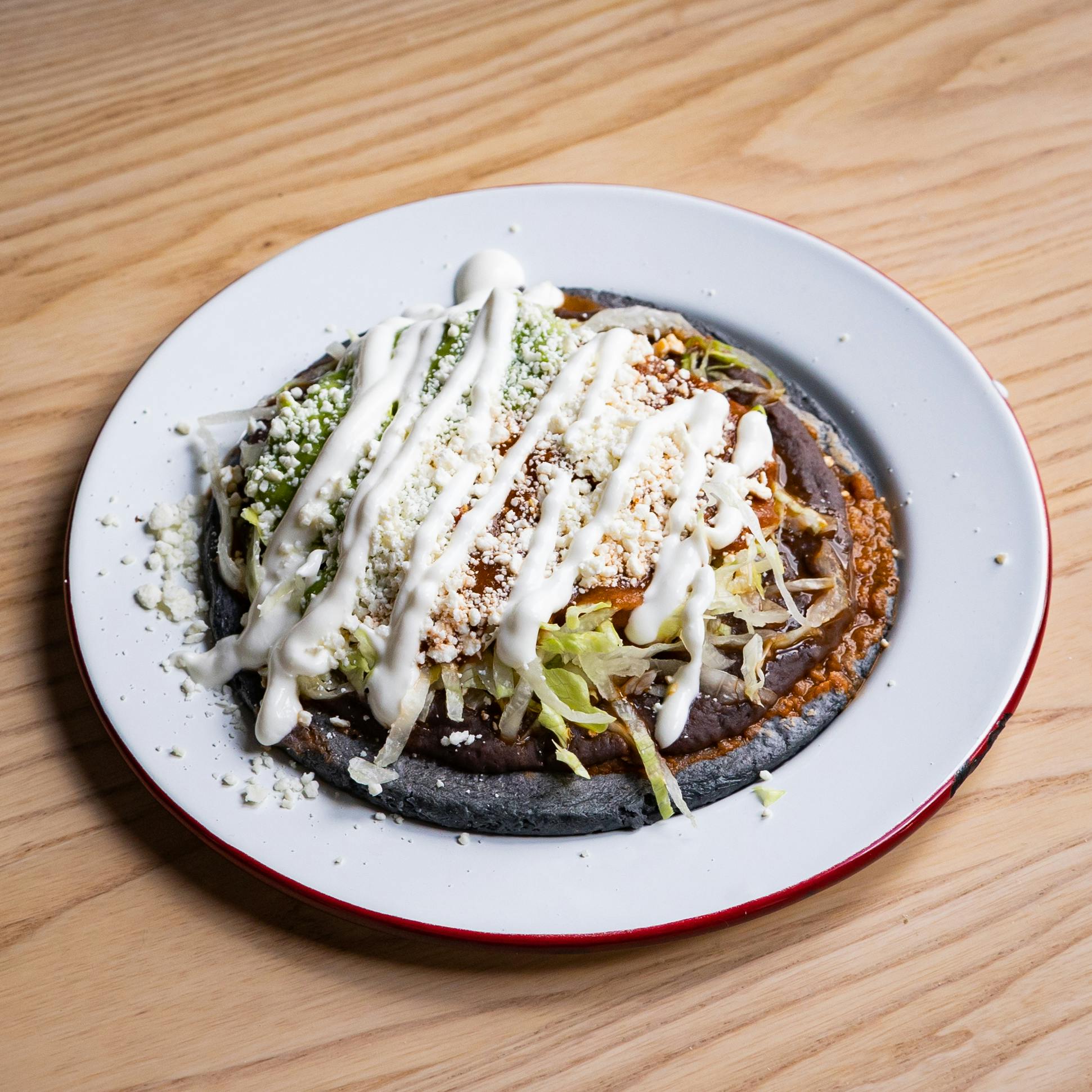 For those looking for a taco alternative, we recommend trying out one of the Sopes, similar to a taco but made with a thicker corn tortilla, and edges that are ever so slightly curved up to hold more toppings. The vegetarian option is the Sope Sencillo, with black beans, salsas, cotija cheese and cream.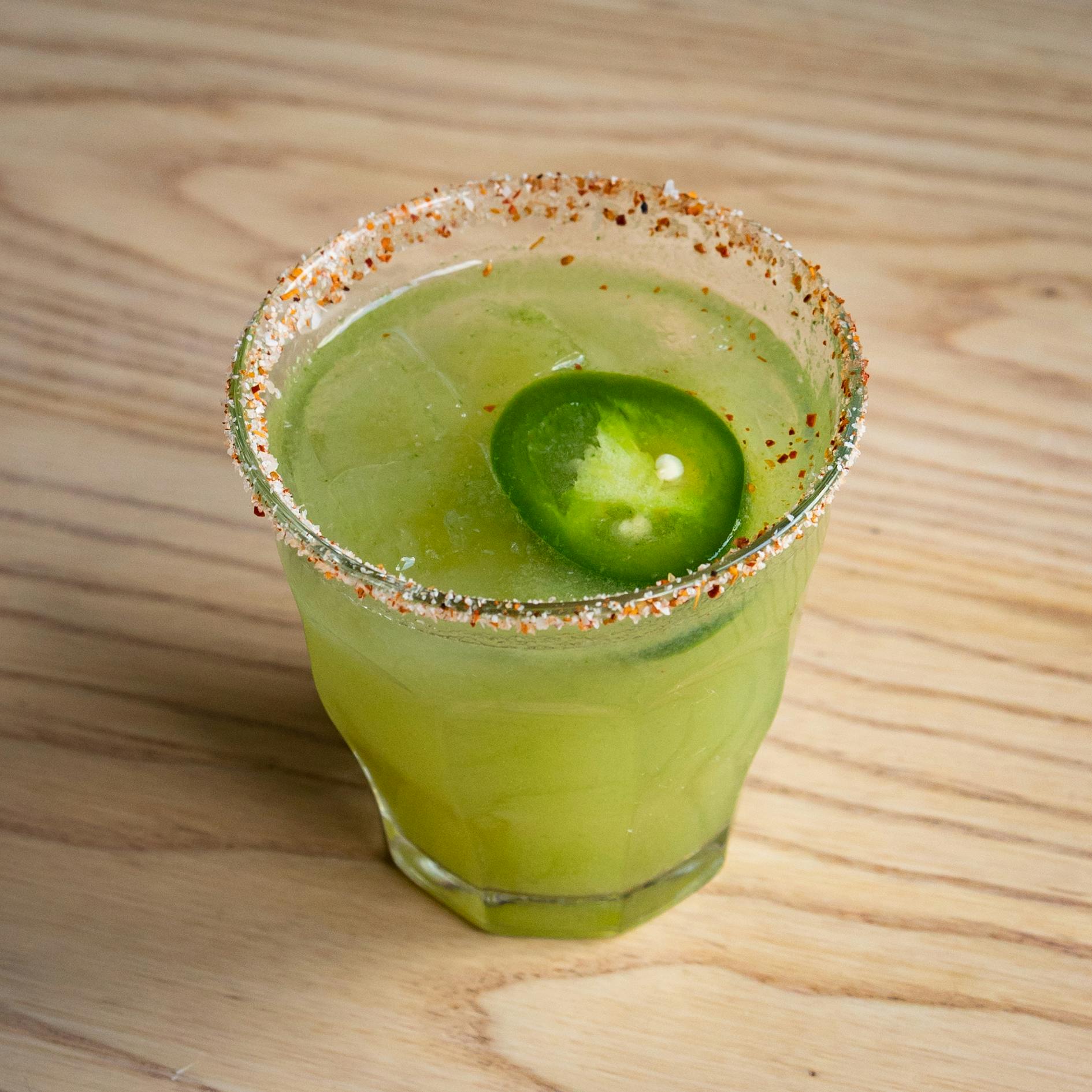 What's a night out at a taqueria without some margaritas to match? Both the spicy and regular margaritas come on tap, are batched daily, and are served either individually or conveniently by the pitcher. The Spicy Margarita is made with jalapeño infused tequila, Triple Sec and a house-made lemon cucumber juice.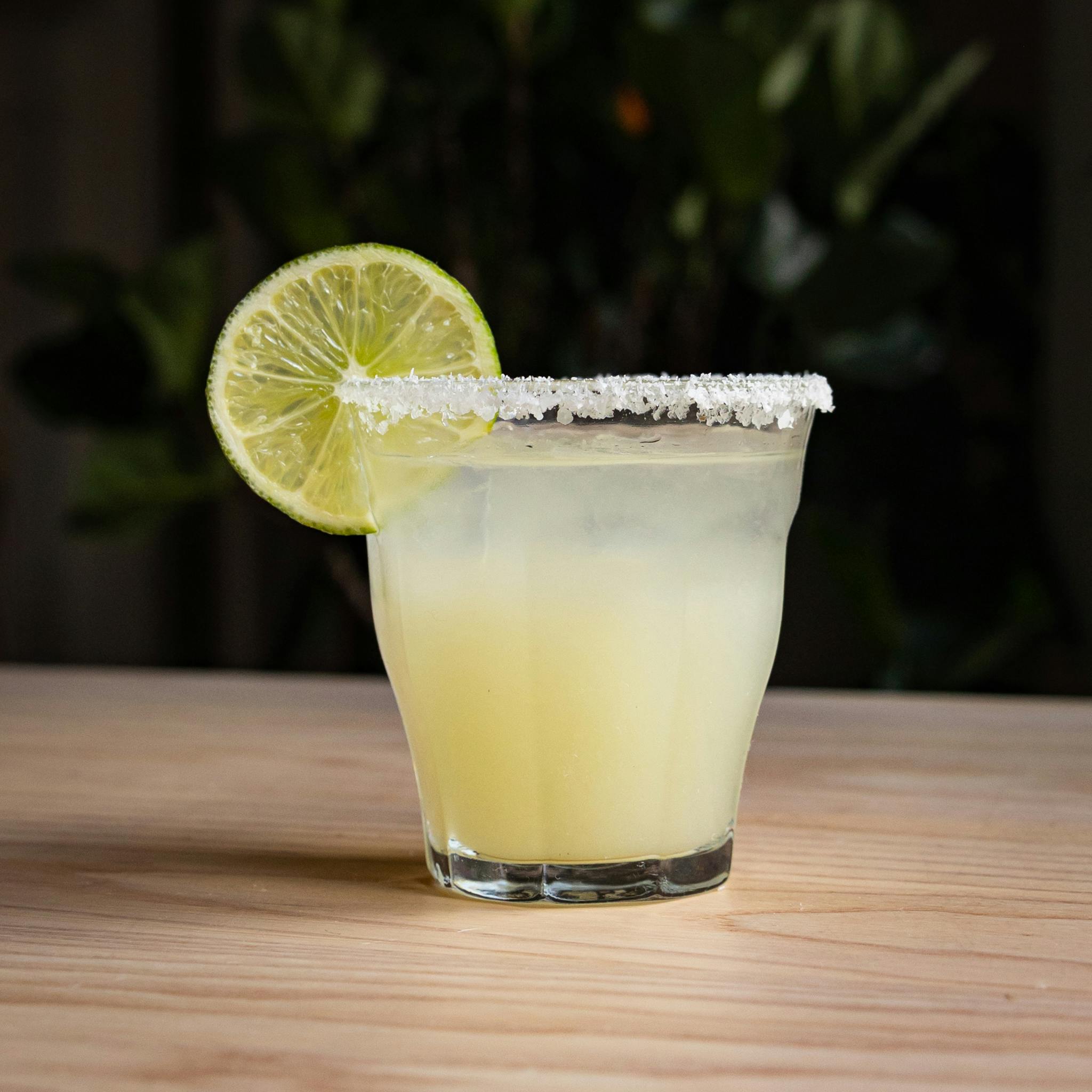 Another favourite, and margarita alternative, is the Mezcalita, made with Professor Mezcal, Triple Sec, pineapple and lime. It's essentially a margarita, but with a few fun additions along the way.
They also have an array of beers on tap like Blood Brothers Blood Light, Stella Artois and Dos Equis (which is usually quite rare to find on tap). By the bottle, they offer Coronas, Modelo Especial and Negra Modelo, as well as Tecate in the can.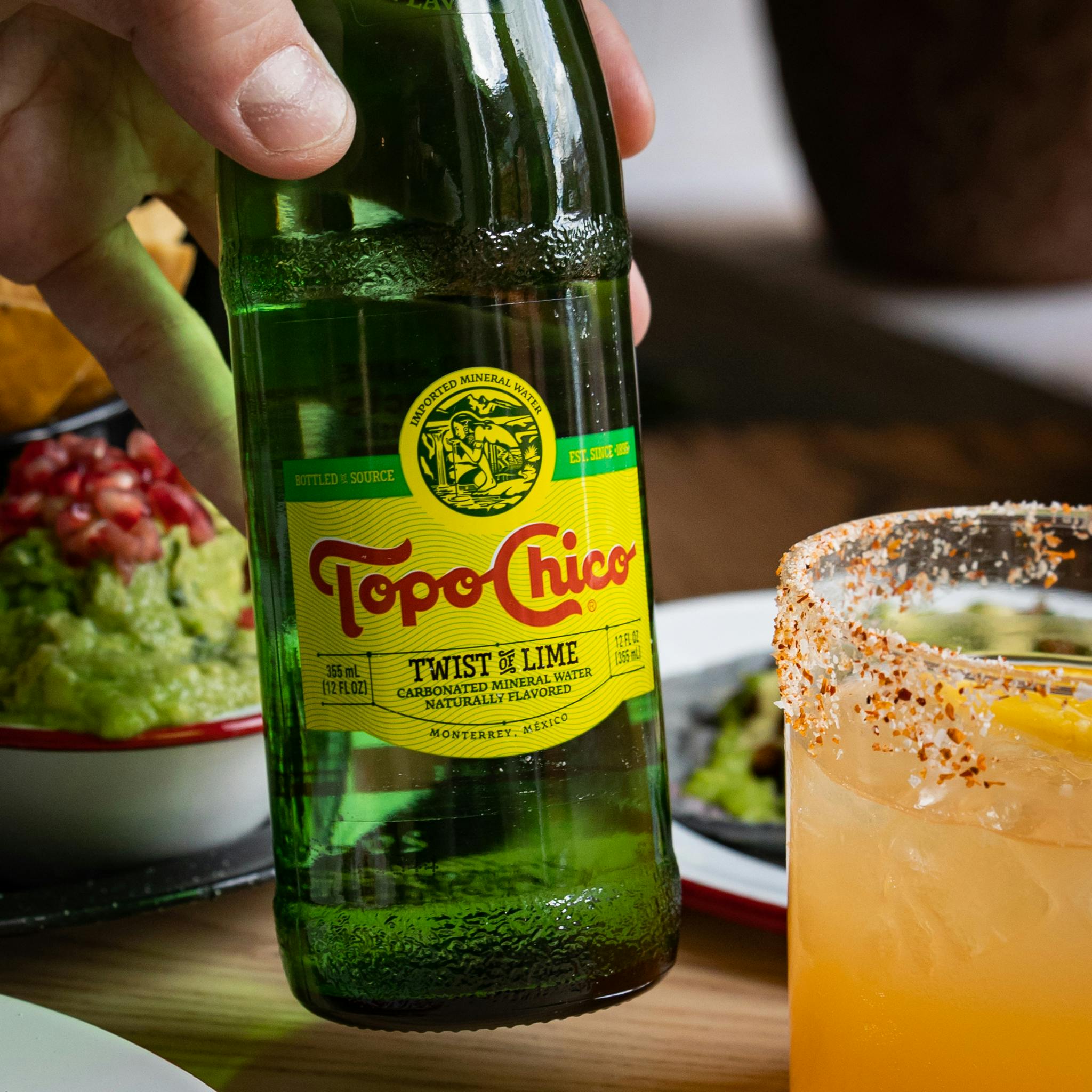 If a refreshing Mexican soda is more your thing, they have Mexican Cola (made with cane sugar), Jarritos (Pineapple or Hibiscus flavoured sodas), as well as Squirt and Topo Chico Twist of Lime, a carbonated mineral water with natural flavouring.
The new Campechano is located at 460 College Street, and they are open Tuesday to Saturday, from 5 p.m. to 11 p.m. Reservations can be made online through Resy or over the phone.