Situated on the corner of Dundas and Ossington in close proximity to Trinity Bellwoods Park sits one of Toronto's newest French bakeries, delivering on all the homemade breads, pastries and sweet treats for neighbourhood dwellers and visitors to enjoy on a stroll or bring home.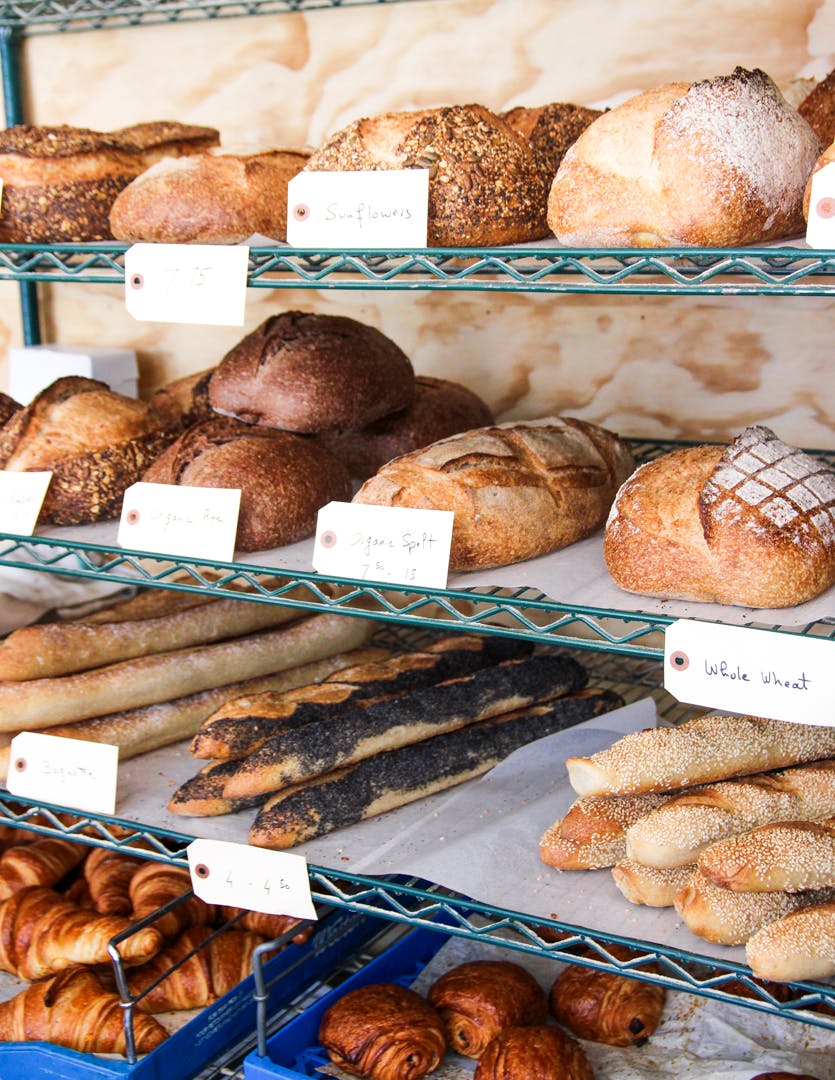 La Boulangerie has replaced what was formerly a third location of Bunner's, an entirely vegan and gluten-free bakeshop. While the butter- and wheat-laden treats at the new French-style spot are a far cry from the former tenant's offerings, the space is in many ways an excellent fit as it was already equipped to operate as a bakery. The front of the shop has now been set up as a small retail space, and the display counter for ordering houses flaky croissants, giant cookies and other French delicacies with a shelf full of breads in the background. Behind that sits the preparation area in the back, complete with ovens, mixers and plenty of counter space for pastry-rolling and sandwich-assembling.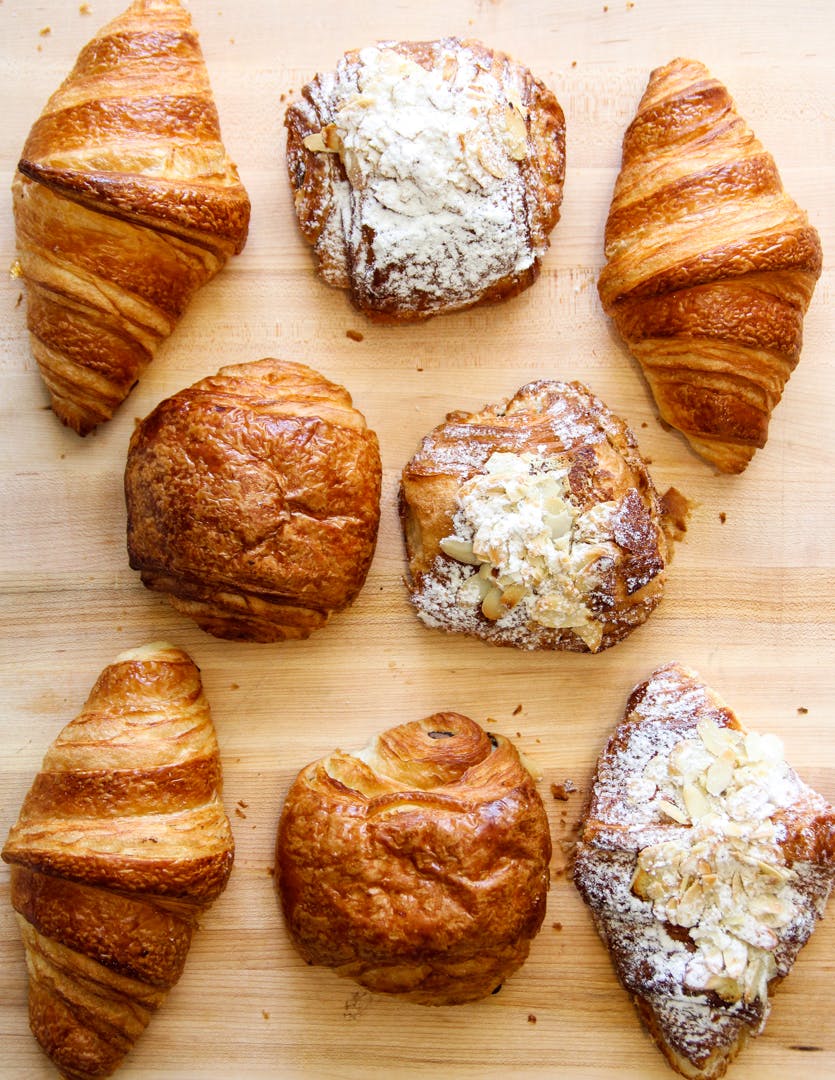 Croissants, pain au chocolat and croissants aux amandes.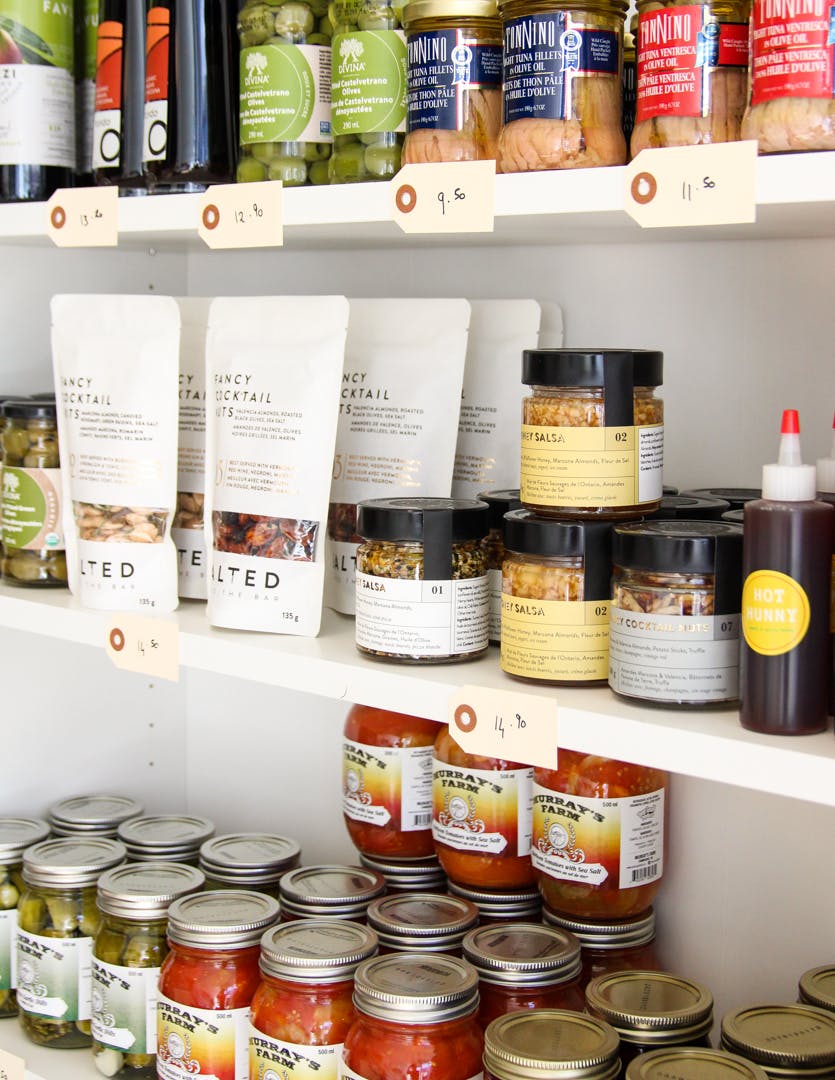 Like others across the city over the past year, La Boulangerie actually began as a pop-up initiative, using what became a vacant space to make breads and pastries for weekend consumption. The idea was born as a sister brand to popular Parisian-style spot Petite Thuet, a rustic bakery in Rosedale that has been operating for several years with catering and wholesale offerings as well. After the pop-up gained some traction, the idea was to open up La Boulangerie as a permanent spot with more of a retail focus.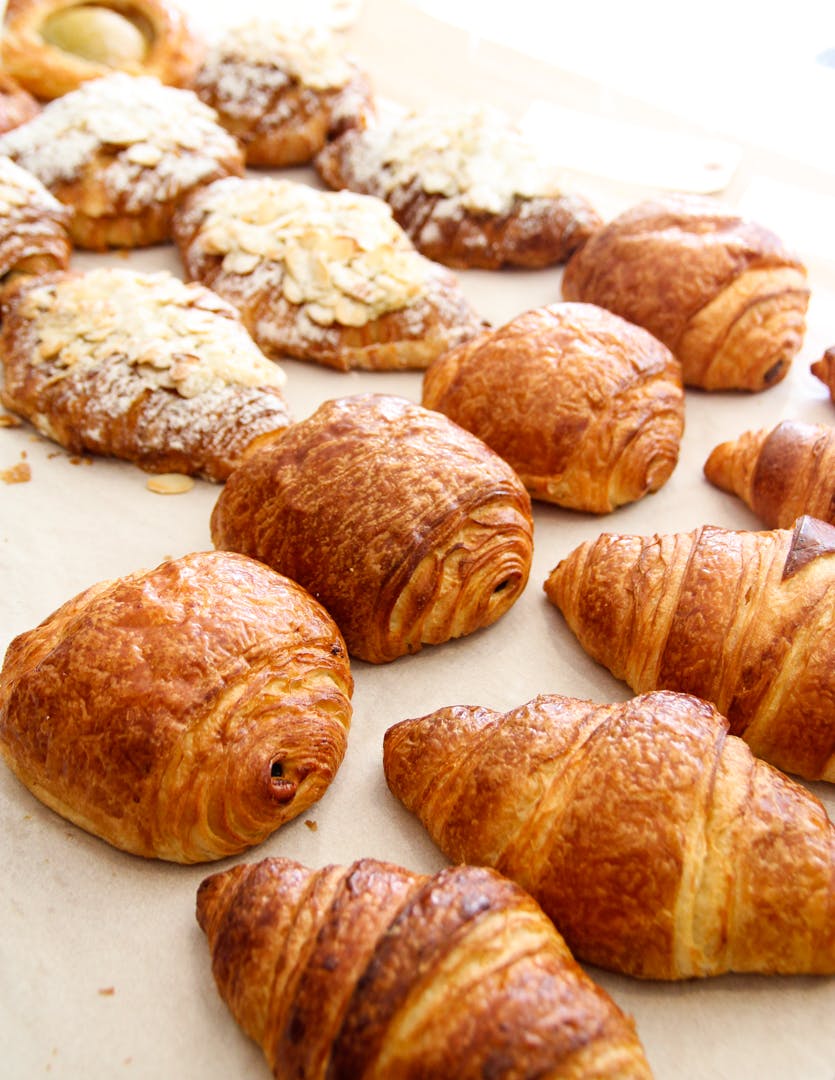 They've been open for just over a month now, and it seems that a French bakery is an excellent fit for the neighbourhood. Customers have been flocking in for their impossibly soft loaves of bread, all of which are sourdough-based and come in varieties like sunflower seed, spelt, rye, white, whole wheat, pumpkin seed and more.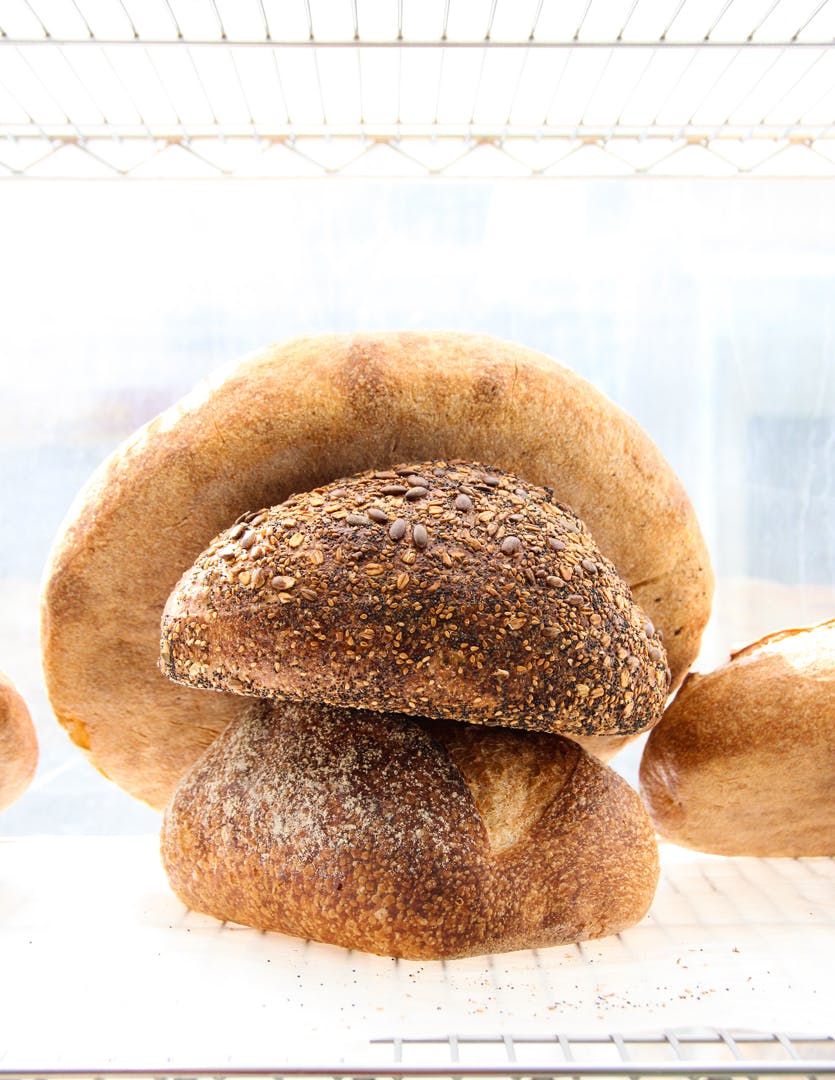 La Boulangerie's seeded bread.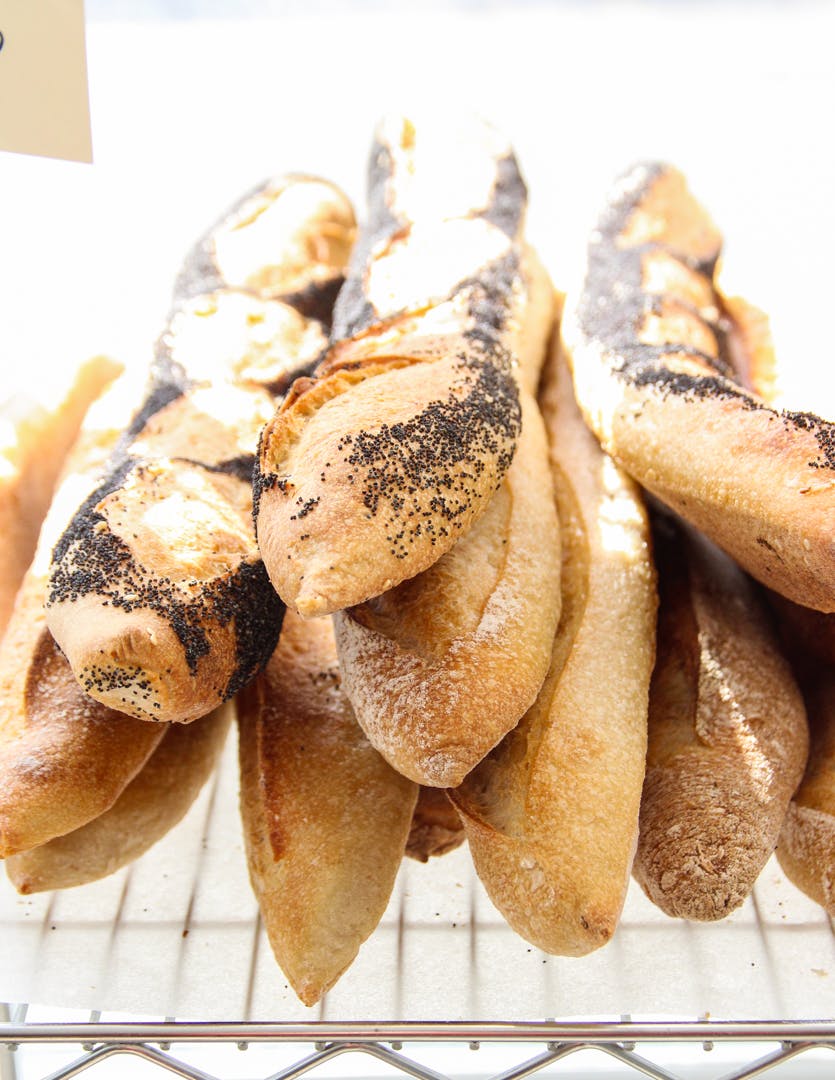 European-style pastries are well-executed and deliciously flaky, from regular butter, chocolate and almond croissants to Madeleines, tarts, beignets and fruit danishes. The cookies are hefty in size and generously stuffed with chocolate, and other sweets like banana, carrot and chocolate cakes make delightful afternoon treats with coffee. Speaking of which, they partner with local roaster Sam James on that front, selling bags of his beans on their retail shelves as well.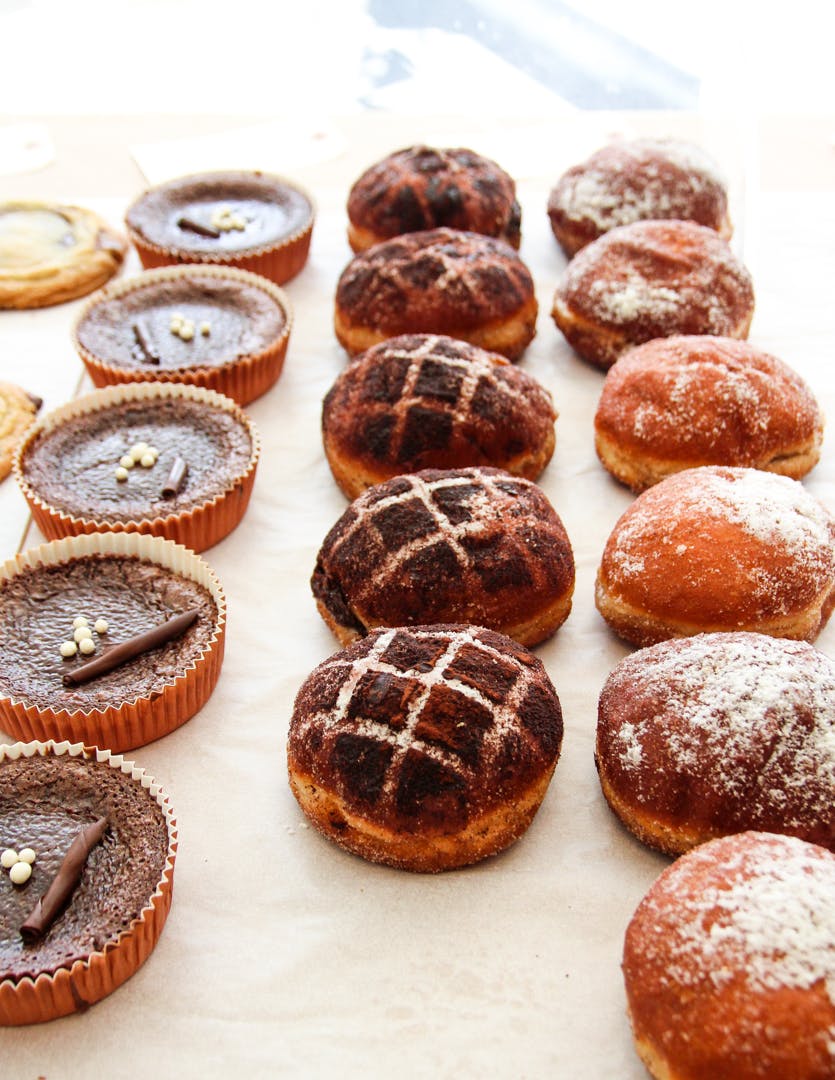 Their focus on retail means they also carry a variety of more substantial meals and pantry items for guests to bring home with them. The freezer section houses fresh pastas, truffle lasagne and beef-and-pork-filled tourtiere, among other dinner choices. Still, if you prefer a grab-and-go meal straight from the bakery, they make panini sandwiches, croque monsieur and quiche loraine.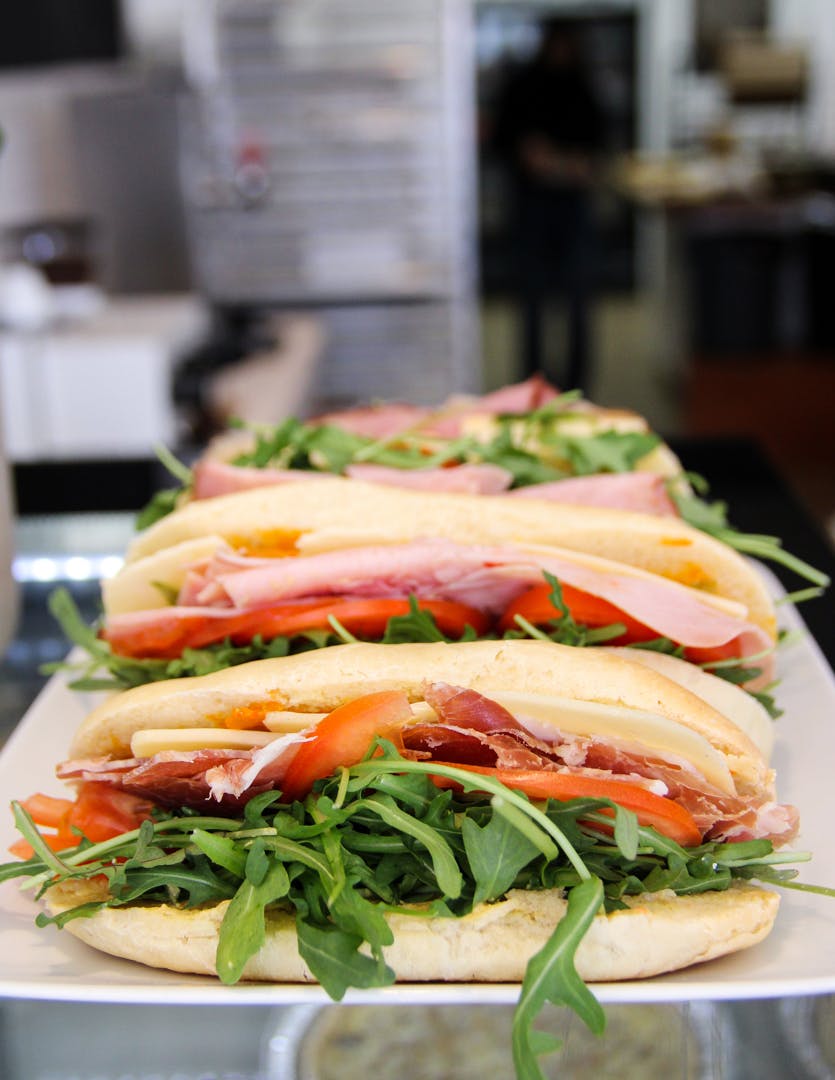 Local carriers are very much highlighted on their shelves, with jarred goods from Murray's Farm, fancy cocktail nuts from Salted Co. and sauces from The Daily Dumpling. They work with a number of producers to showcase the best of the city and province and provide visitors with a wide selection of staples. Another shelf in the corner holds more upscale, specialty items like truffle oil, balsamic vinegar, duck foie gras and caviar for fancy nights in.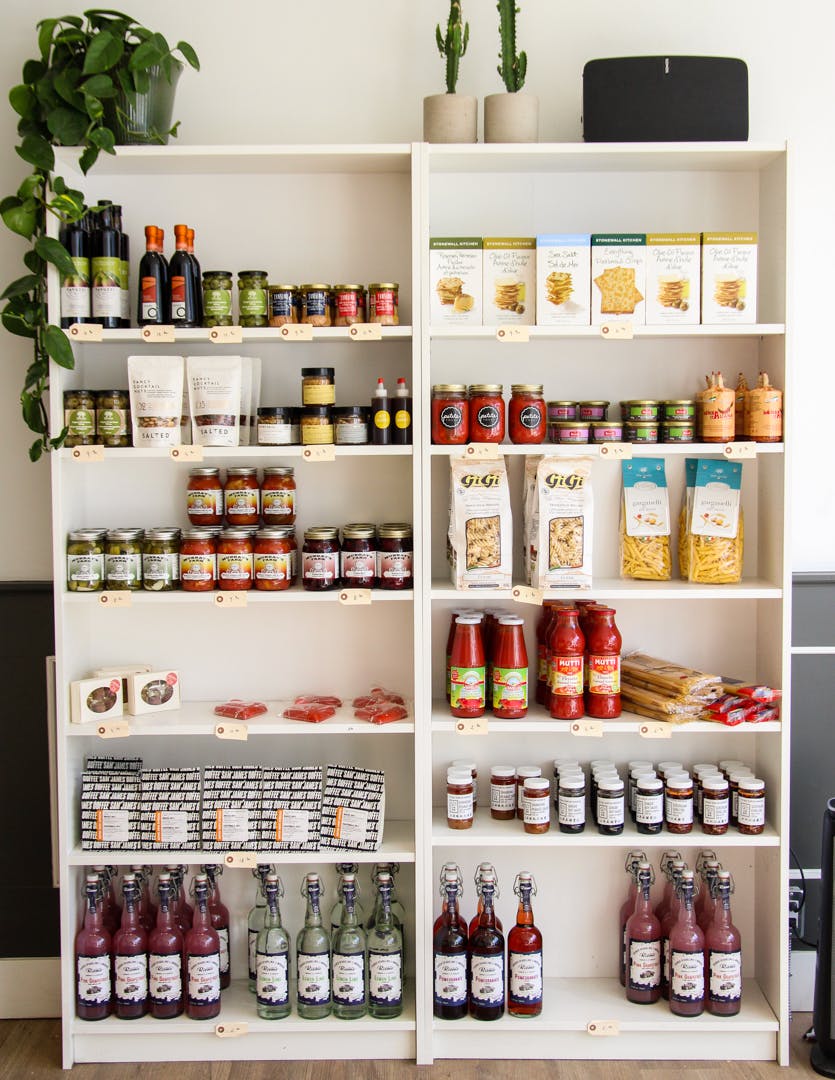 La Boulangerie is located at 1134 Dundas St. West and open Monday-Saturday from 9 a.m. to 6 p.m., and Sunday from 9 a.m. to 4 p.m. Make sure to stop by on your next walk around the neighbourhood to pick up a loaf of bread, a flaky pastry and some specialty items for your next dinner at home!