An ode to someone's mother has never looked so swanky. Stepping inside Margo on King Street West is like stepping into a luxurious, Mediterranean supper club in the middle of a perfect European summer evening. The bright colours of the flowers are complimented by modern art on exposed brick walls, velvet seating, a massive bar in the middle of the space and, not to be overlooked, a massive, sun-drenched patio that feels like a private oasis in the city.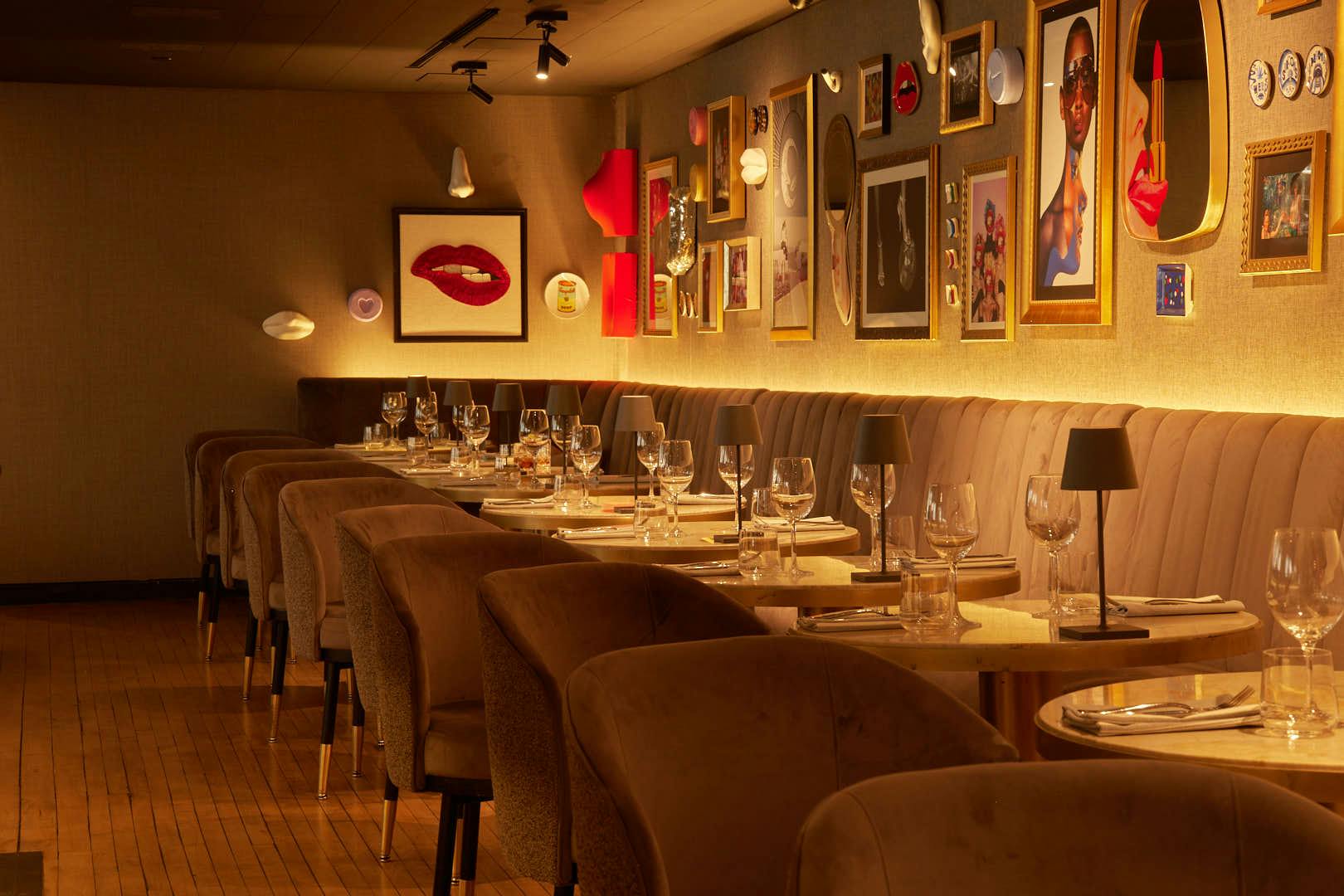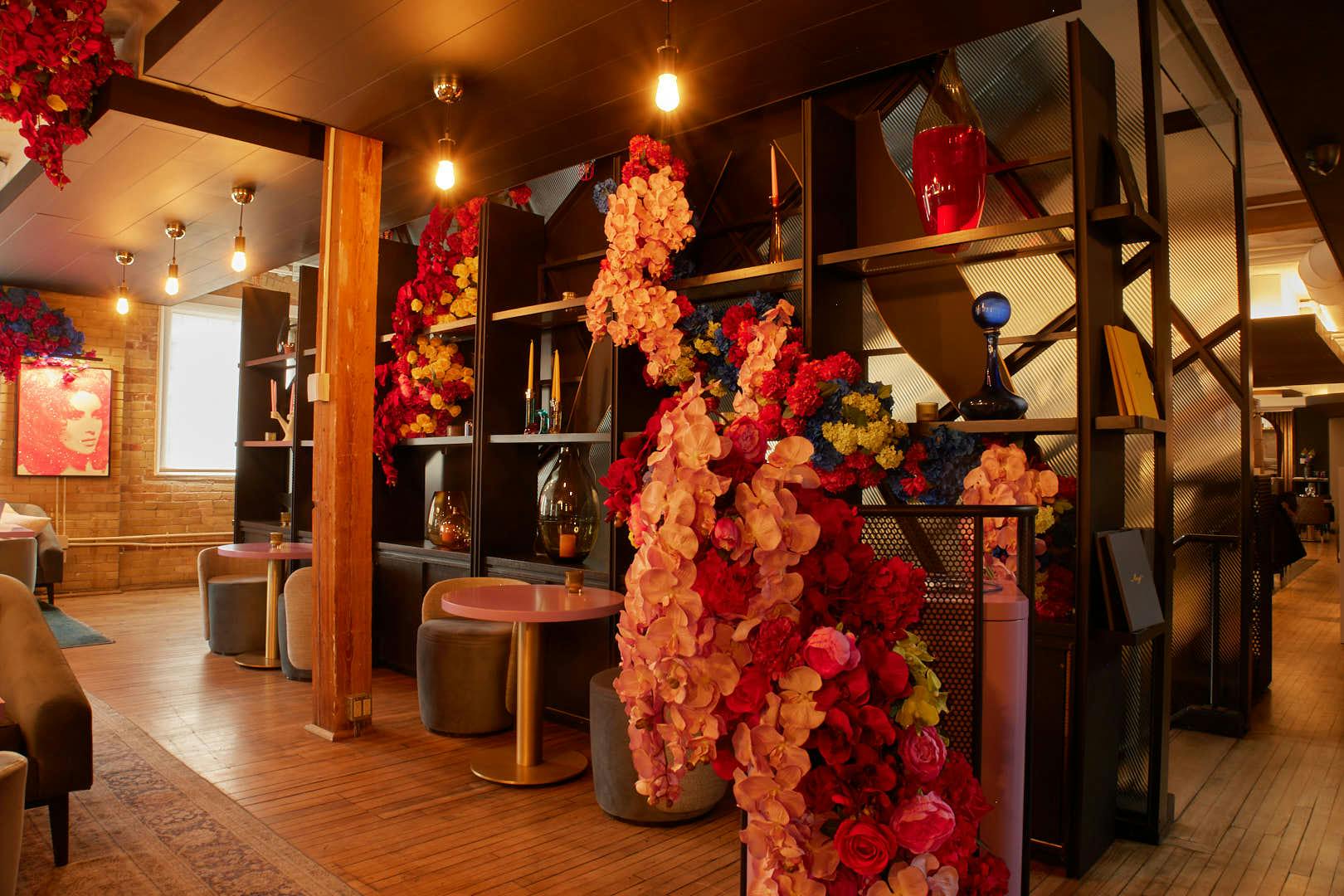 The mission of Margo, according to its owner, is to honour his mother and "inject some Mediterranean flavour and hospitality to King West's thriving culinary scene," said Charles Khabouth, CEO and Founder of INK Entertainment Group. "Some of my fondest childhood memories involve sitting in my mother's kitchen, tasting her incredible food which was heavily influenced by her own culinary experiences and travels along the Mediterranean. As an homage to her, we wanted to create a similar culinary adventure at Margo with a menu that transports guests through the region's vibrant coastal towns, and a welcoming atmosphere to ensure every visit is a memorable one."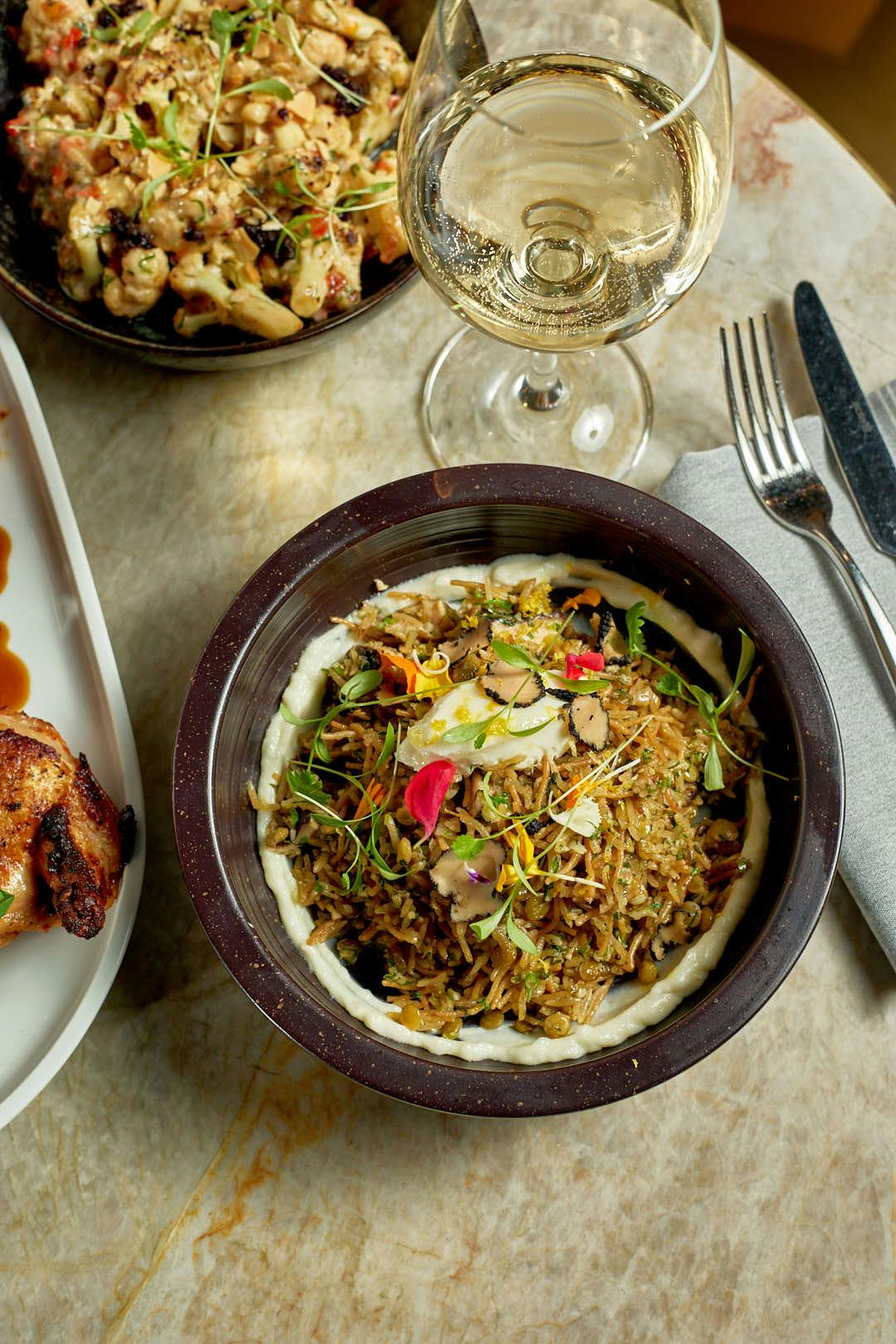 While the kitchen at Margo is helmed by Marc Cheng and outfitted with a modern Mediterranean flair, the heart of the culinary experience is the same. Cheng's menu takes guests through Greece, Egypt, Lebanon, Italy and beyond, inspired by the home cooking enjoyed in the kitchens of people who inspired him. And, as often as possible, Cheng infuses locally-sourced ingredients into his dishes to ensure freshness in his light, citrus-focused recipes. "Whatever we can source locally, we will," Cheng says. "But, of course, if we have a better product we can get abroad, we will. But if it's local and it's better, why do I have to go so far? Theoretically, it should be better because local is fresher."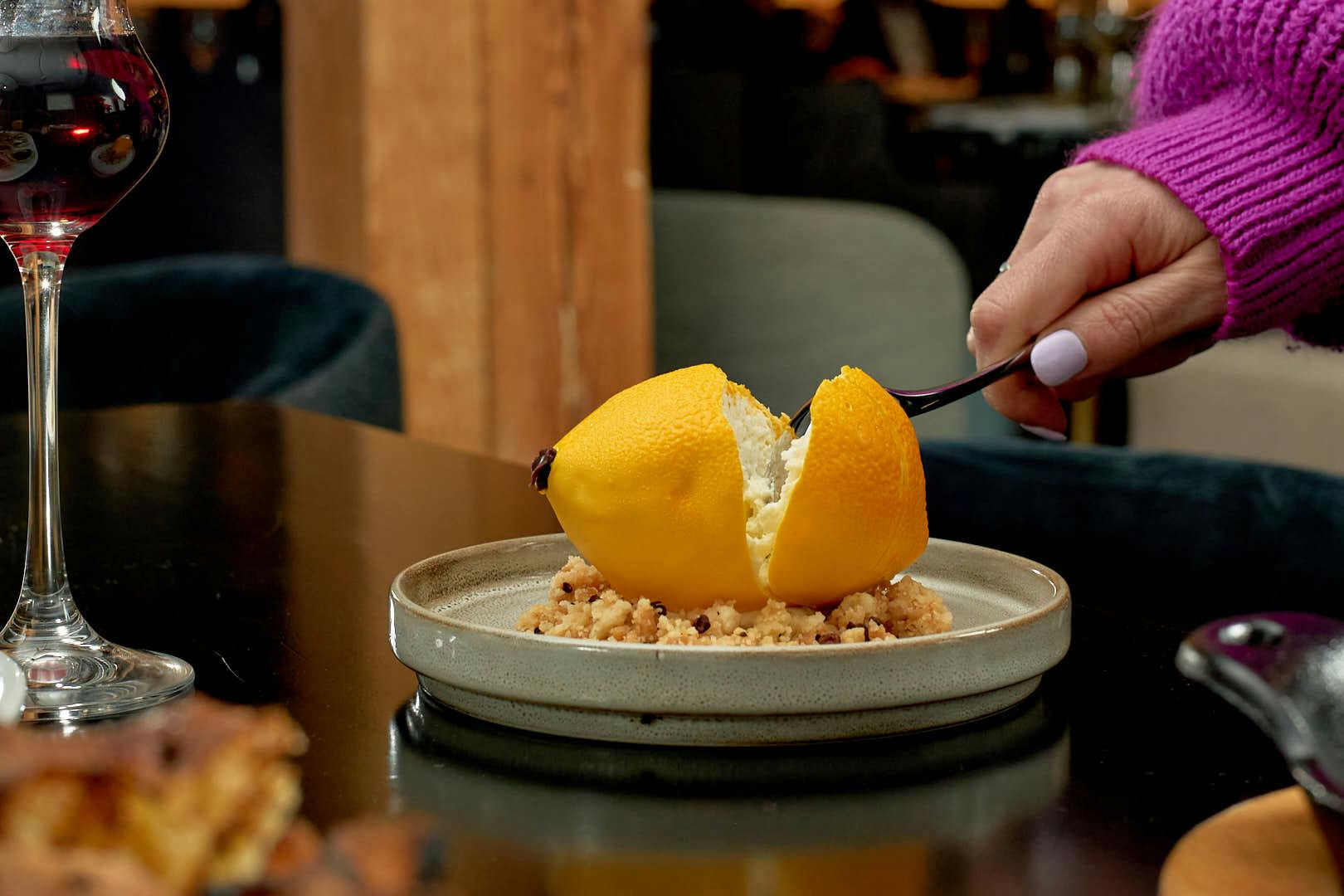 The result is a food menu that features Cornish hen, whole lobster linguine, mushroom kosheri (n Egyptian Street food served with shaved black truffles), a Greek salad, and a selection of dips, among other dishes. Dessert is just as fresh, with options like the Blueberry Kataifi Cheesecake, an homage to Clio's millefeuille, and a sorbet shaped like an actual lemon. "It's a story we're trying to tell," Cheng says, "and it's going to keep evolving."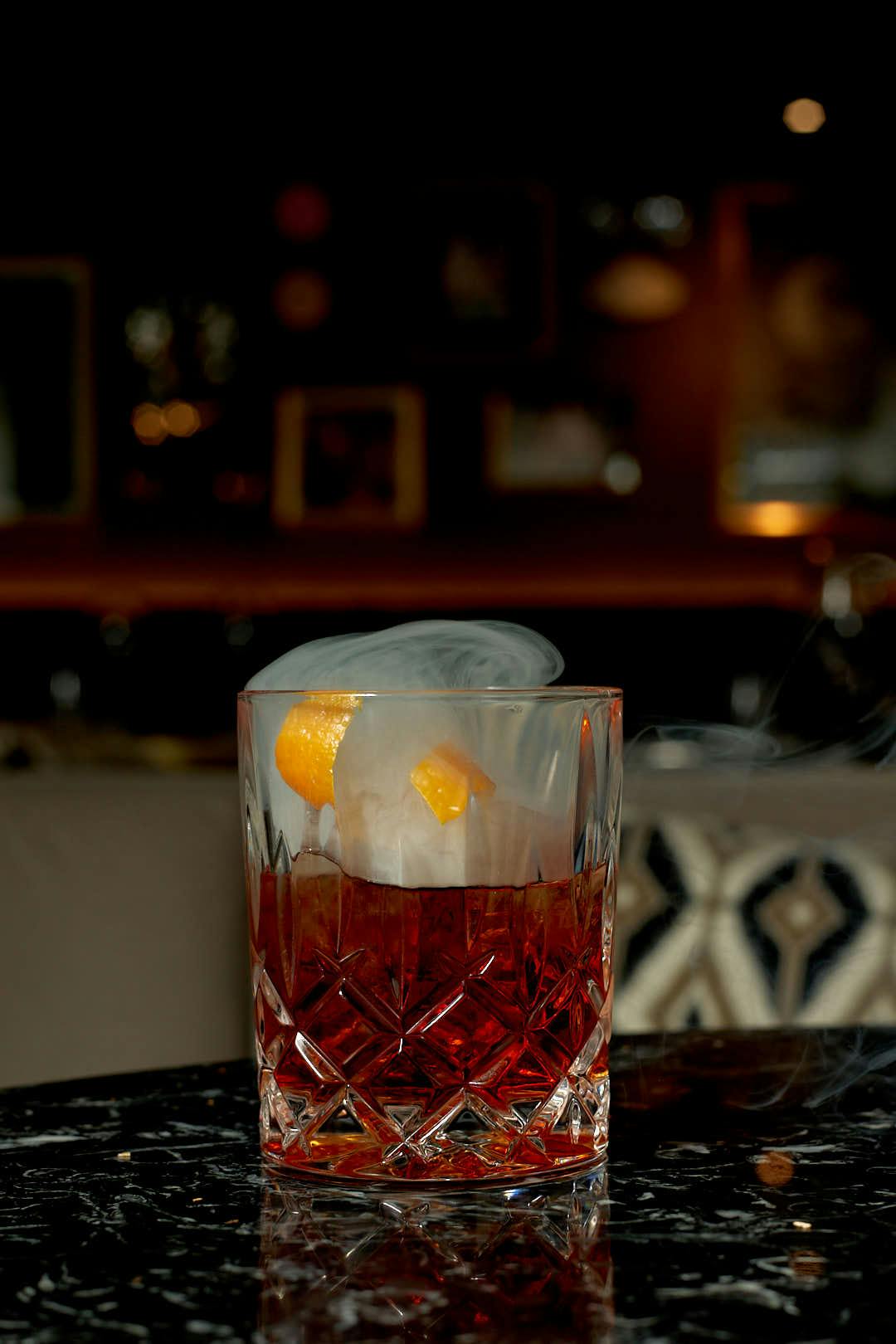 The cocktail menu is equally as cheery and bright, including takes on classic drinks like the margarita, an old fashioned, a sangria and more.
Margo is located on the fourth floor of Clio, a private members-only club, located at 600 King Street West. Margo, however, is open to the public, inviting passersby to sample a taste of the homestyle-inspired cooking. But, Cheng says, what guests see now may not be there forever. "The menu is gong to evolve through time," he says.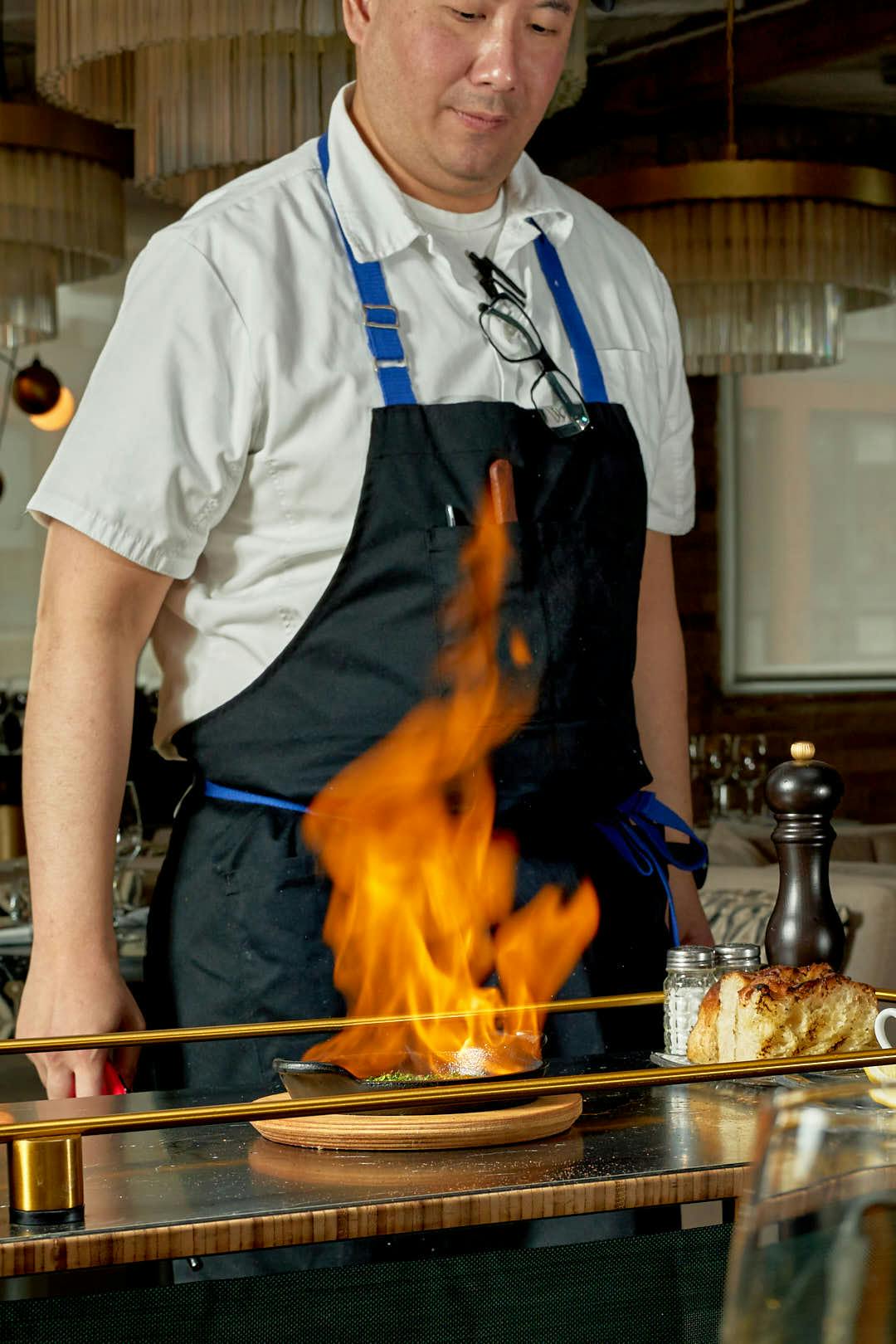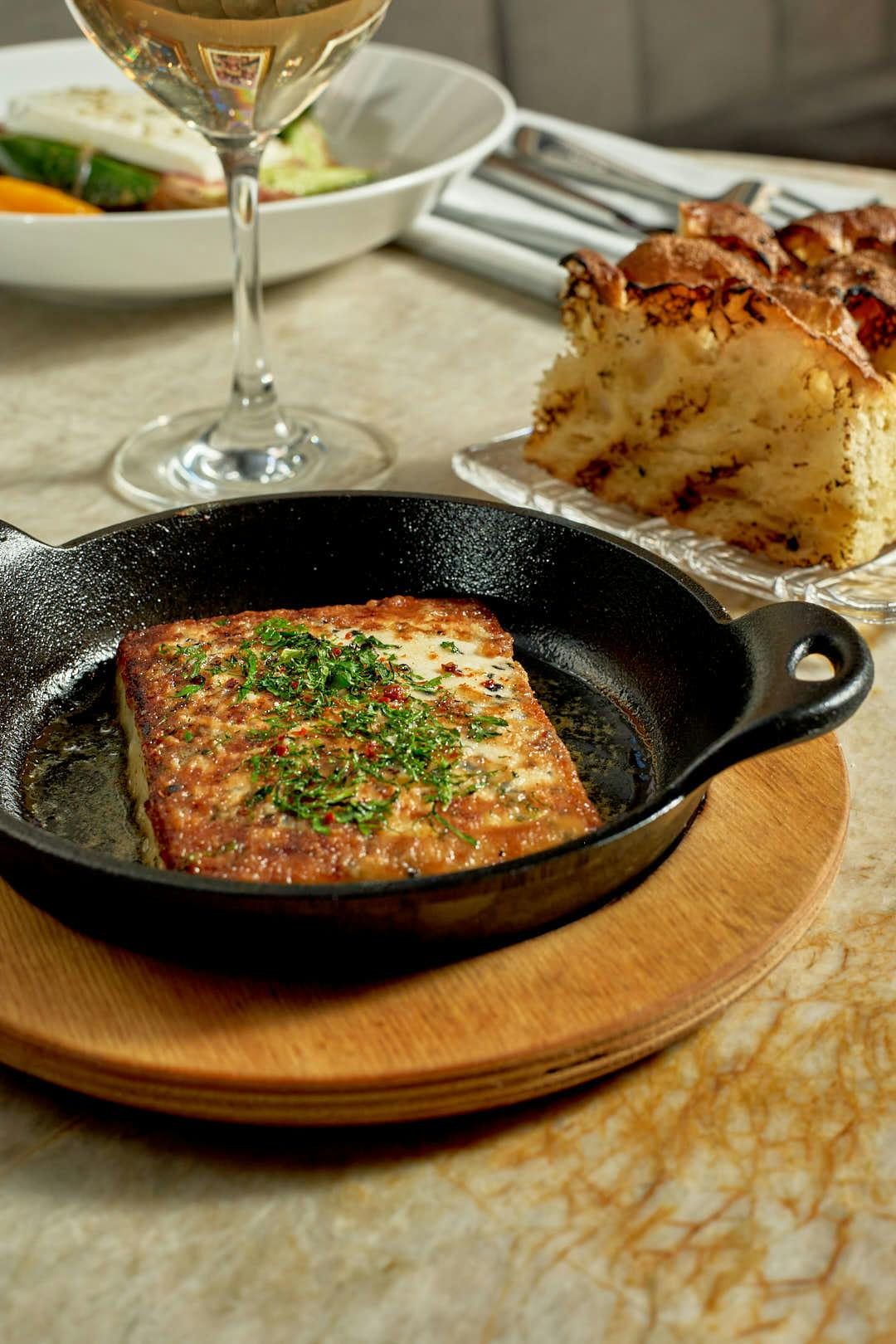 One of the most unique dishes on the menu is the Saganaki, set ablaze with tableside service. The nabulsi cheese is decorated with ouzo, lemon and aleppo, and then carted to the table to be set on fire by the server. The result is a gooey, oozing cheese that can be cut directly from the cast iron pot and enjoyed. The dish, of course, is intended to be shared.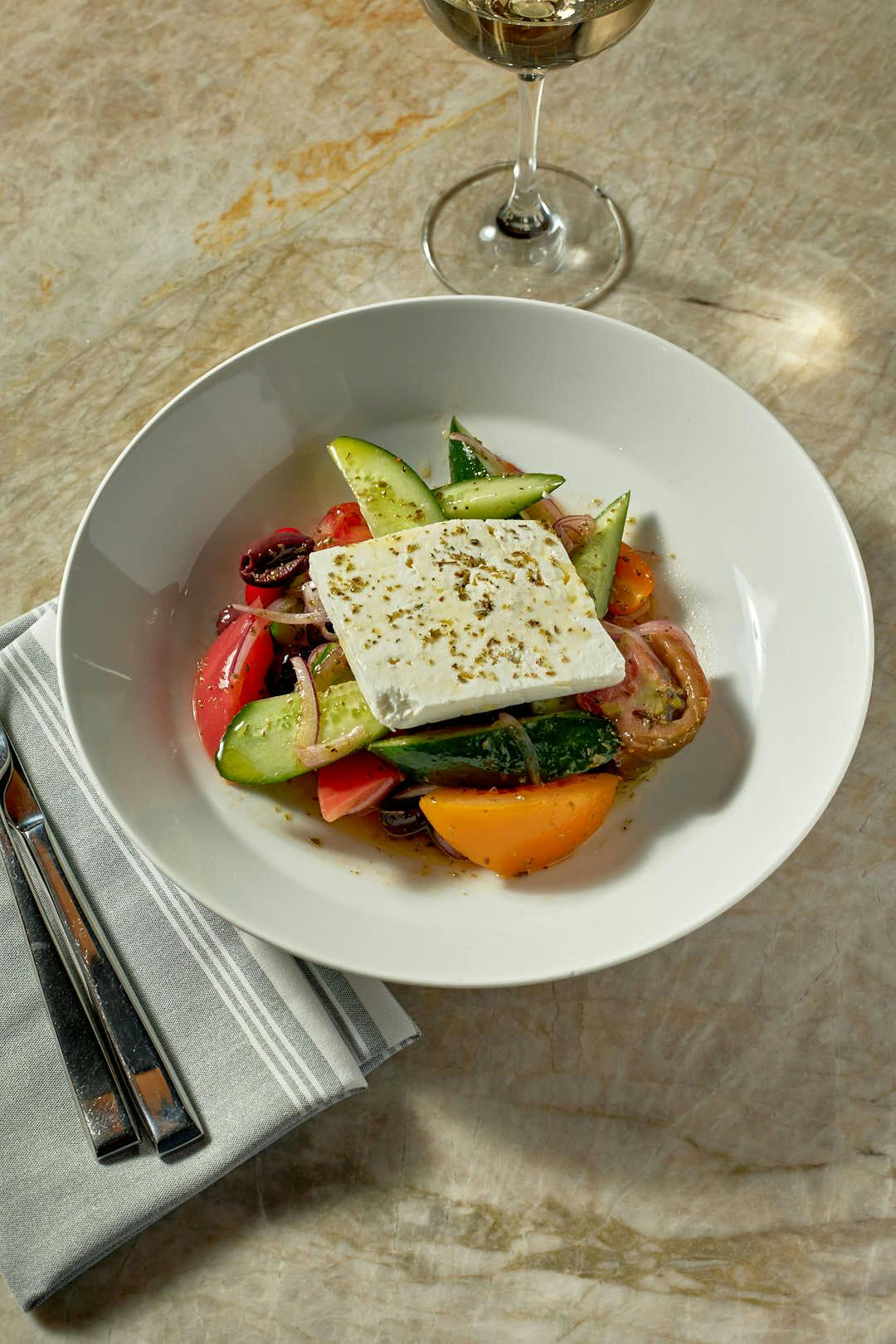 The Greek salad is designed with summer and warm weather in mind, offering fresh heirloom tomatoes and cherry tomatoes alongside whole slices of julienne cucumber, red onion and fresh oregano. On top, a big slab of feta makes for a photo-worthy presentation.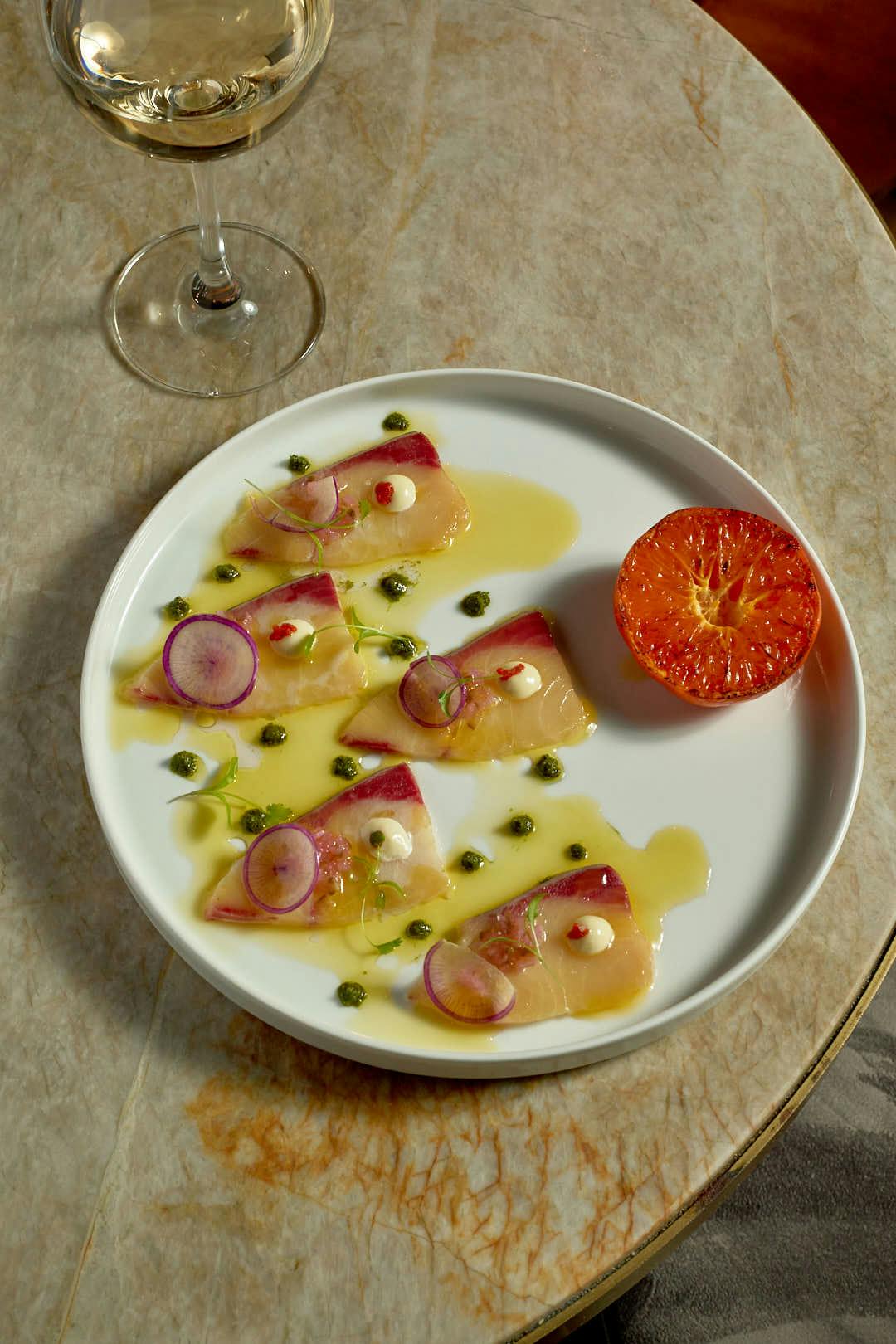 The hamachi crudo is served thinly sliced and with a massive orange wedge, which Khabouth says "really changes the flavour. It's the best part." The citrus brings out the zhoug, which is a cilantro paste, and rounds out the flavours of the radish, olive oil and bergamot aioli. "It's really about how acid and citrus affects the flavour," Cheng agrees. "It really opens up your palate."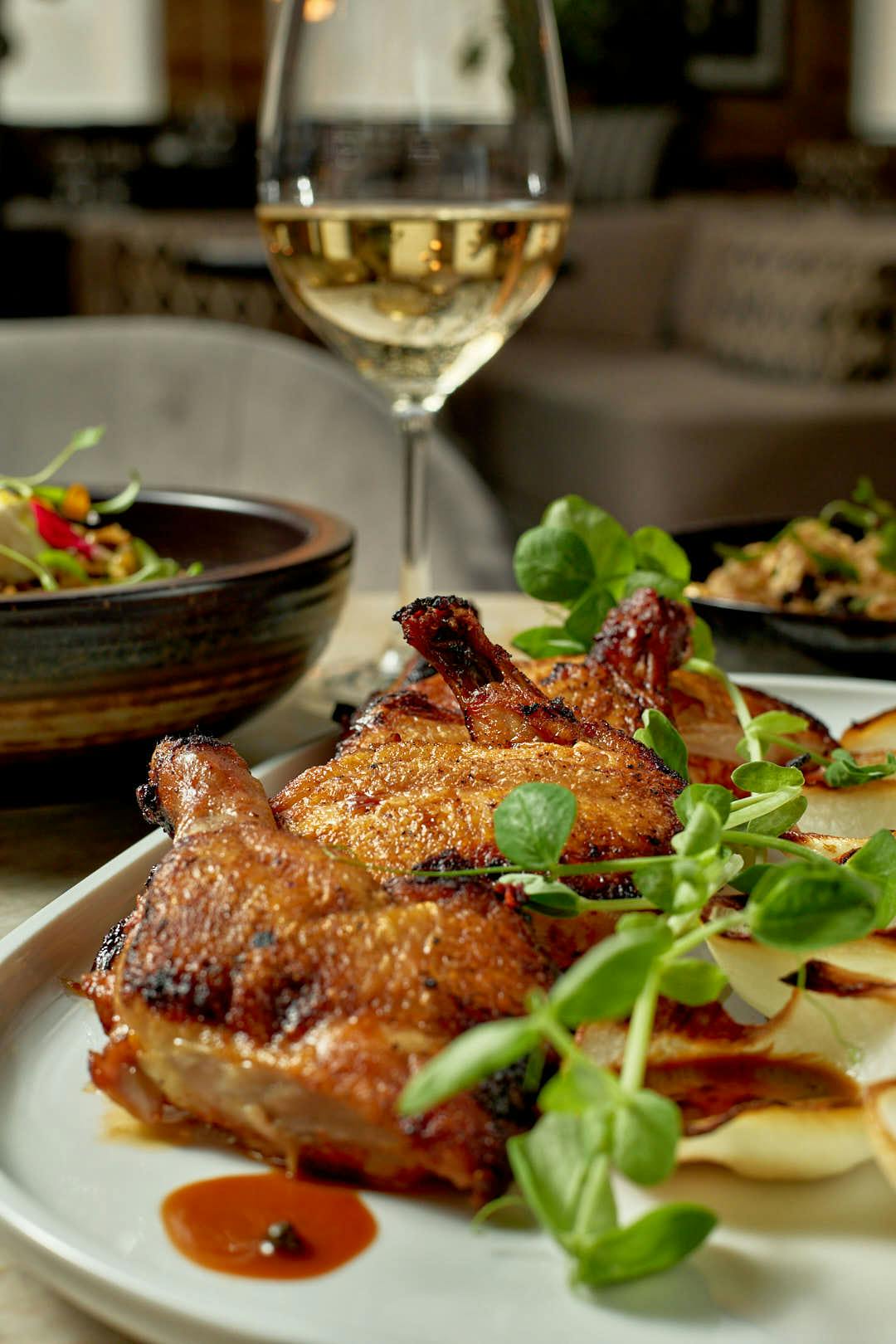 The Cornish Hen is also a shareable dish, promoting Khabouth and Cheng's idea of a shareable, family-style menu, like you would find in Khabouth's mom's kitchen. Massive chicken portions are perched on a plate alongside roasted onions brimming with peppercorn yogurt jus, and it can be served as a half or whole order. Cheng encourages sides like the mushroom kosheri and the roasted cauliflower as complementary dishes.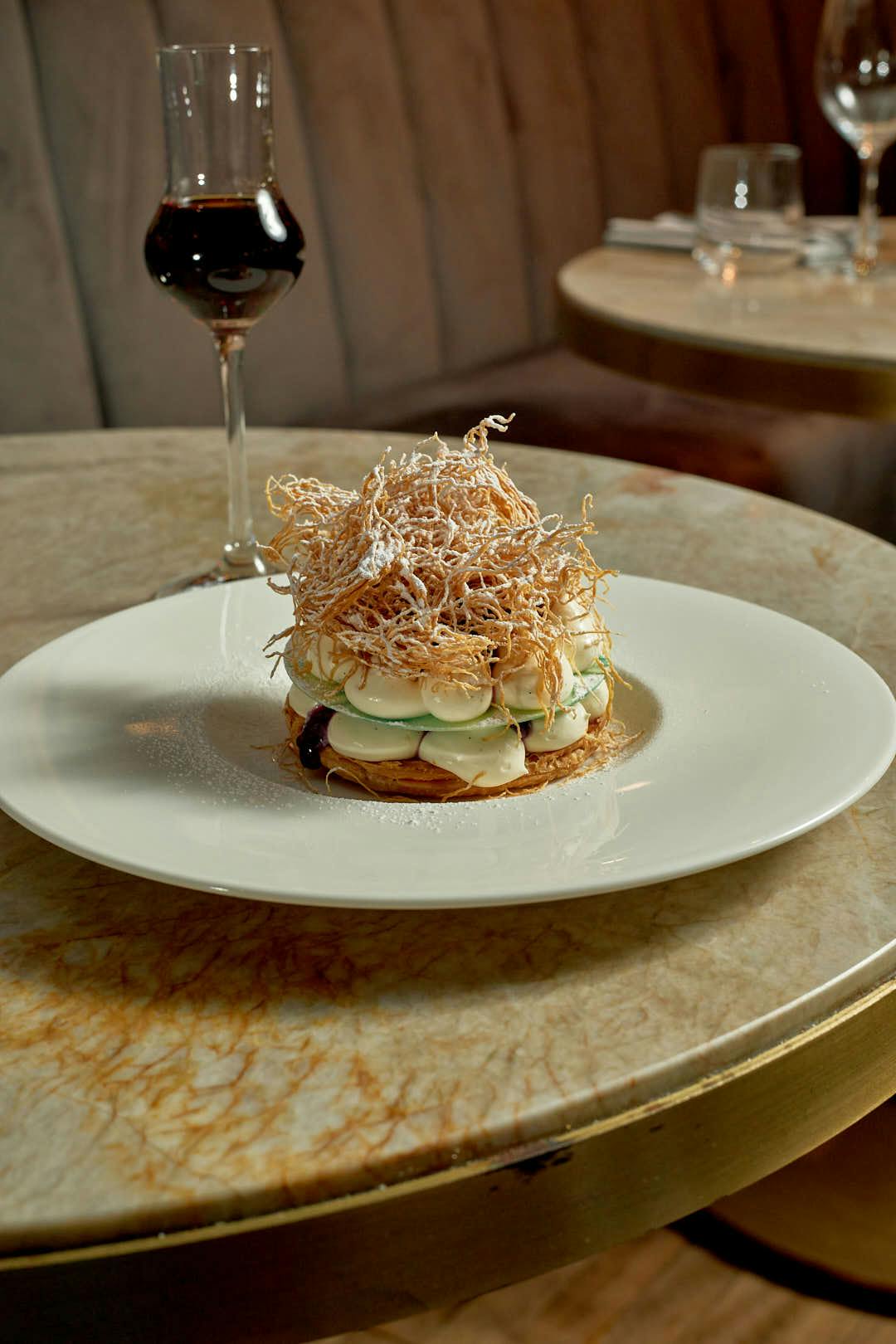 The Blueberry Kataifi Cheesecake is less heavy than a traditional cheesecake, crafted like a millefeuille with dots of yogurt ganache paired with orange vanilla cream, blueberry compote and laid on top of golden kataifi. Pastry chef Akalia Ouellet paid homage to the beloved millefeuille dessert at Clio.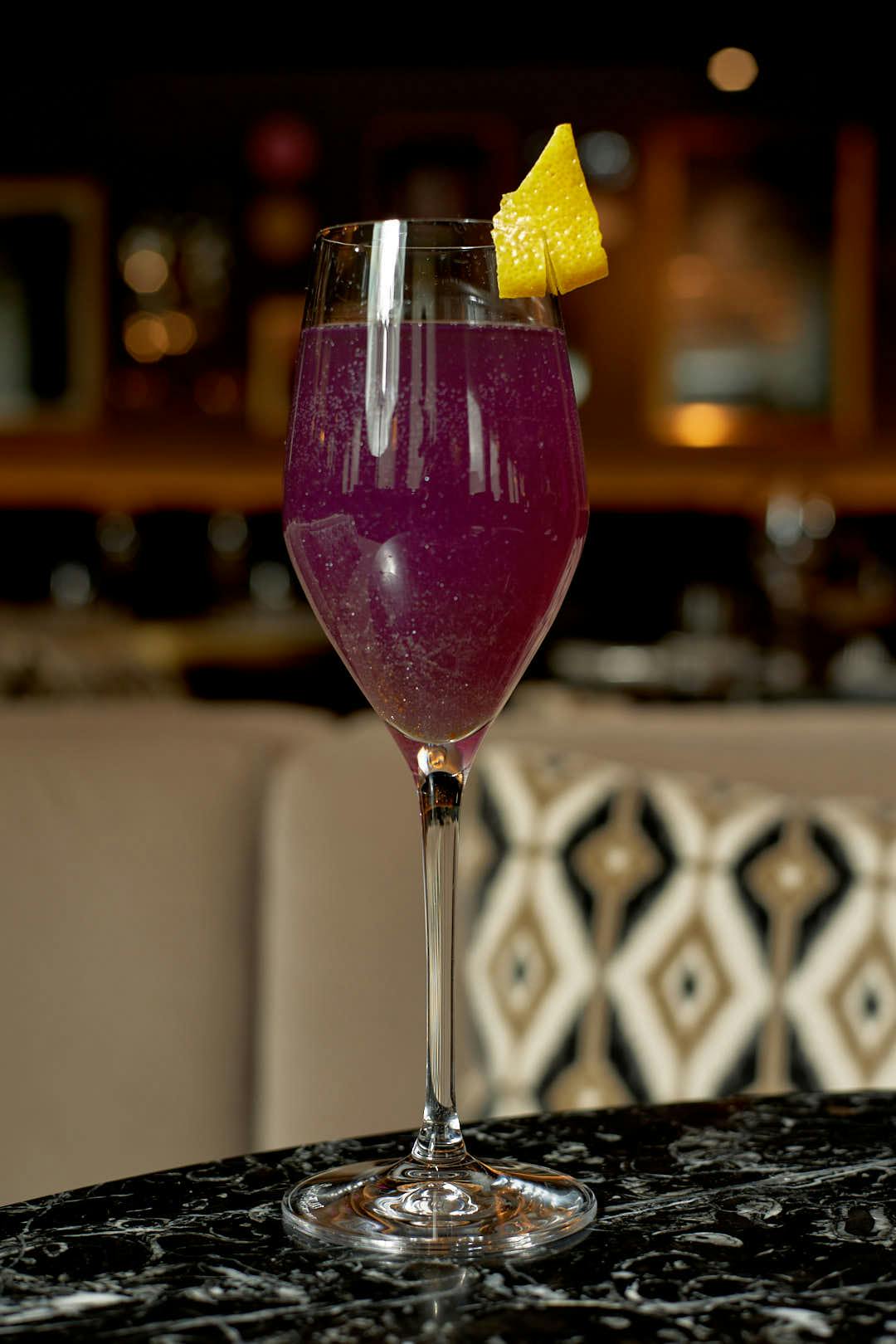 The Viola cocktail is a vibrant shade of purple, as the name suggests, and has gold flecks that sparkle in the light. It's crafted with Aviation gin, creme de violette, yuzu syrup, lime juice and prosecco to create a sweet taste.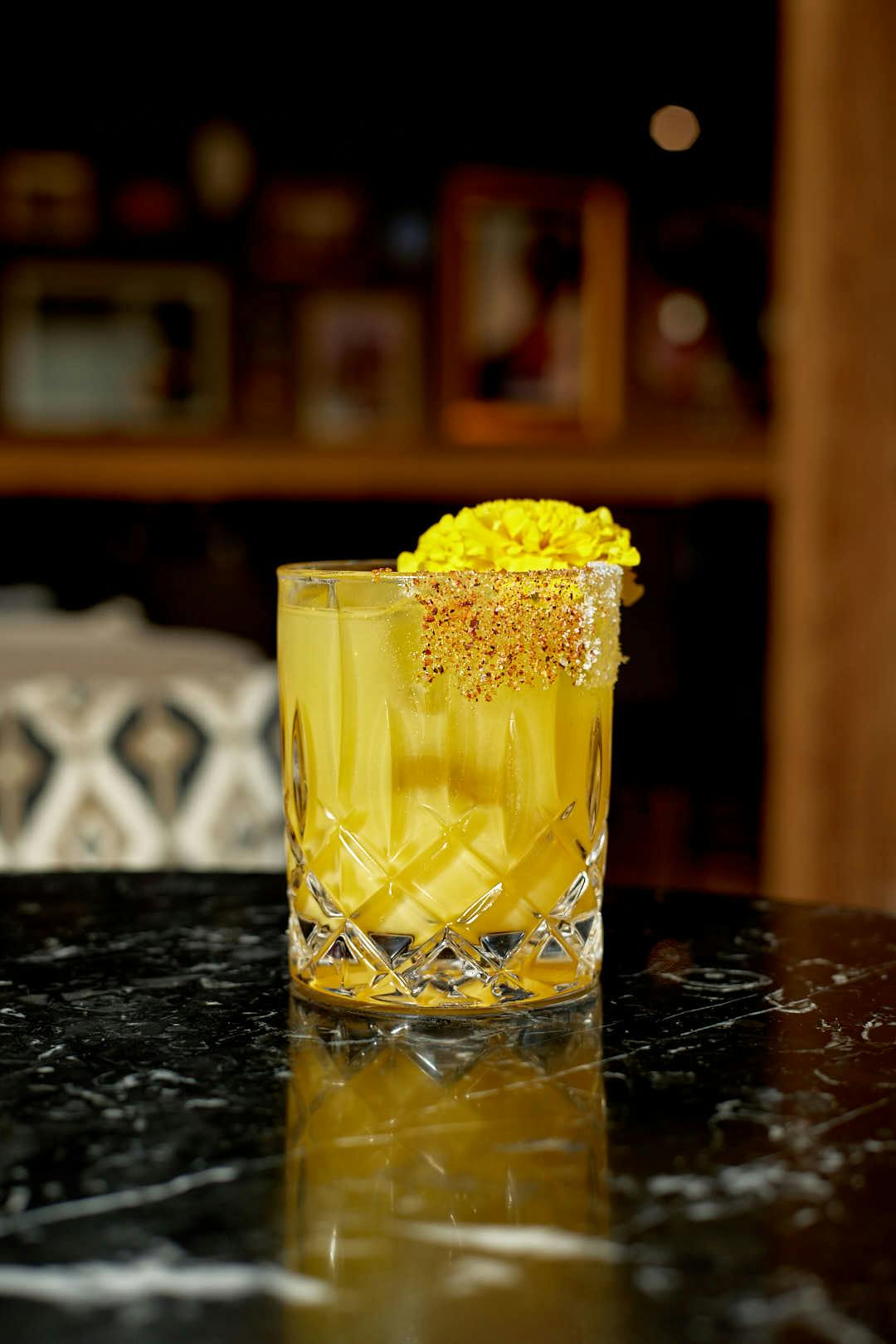 The Margorita is a take on the traditional Mexican cocktail, made with orange tangerine syrup, calamansi and a little bit of spice. The flower on top and non-traditional rim create a more full-bodied flavour. And, the bright yellow colouring is carried from the restaurant's flowers into the drink itself.
Margo is open to the public from Tuesday through Saturday from 5:30 p.m. to 11 p.m., and from 11 p.m. to 11 p.m. on Sundays, when the restaurant serves brunch.