Spot review was written prior to current restrictions. Due to a rapidly changing climate, please check with the restaurant on their current status of operation.
Photographs by Keessa Lynch
From the team behind Lobby and Daisy on Queen West, comes The Hartly, a swanky new restaurant, lounge and bar on King West serving up delicious small plates, inventive cocktails and hosting various nightly live performances.
Co-owners Reza Abedi, Josh Herman and Sam Reznick wanted to provide Toronto with a unique venue where folks could come in and enjoy some amazing food in a sleek and elevated atmosphere and feel comfortable staying and enjoying a show with a cocktail or two after dinner.
Unassuming from the outside, The Hartly is like a secret cove where you can experience variety theatre in a way previously unseen on King West. From burlesque to live music to stand-up comedy, there will always be some type of performance happening, sure to make any evening unforgettable.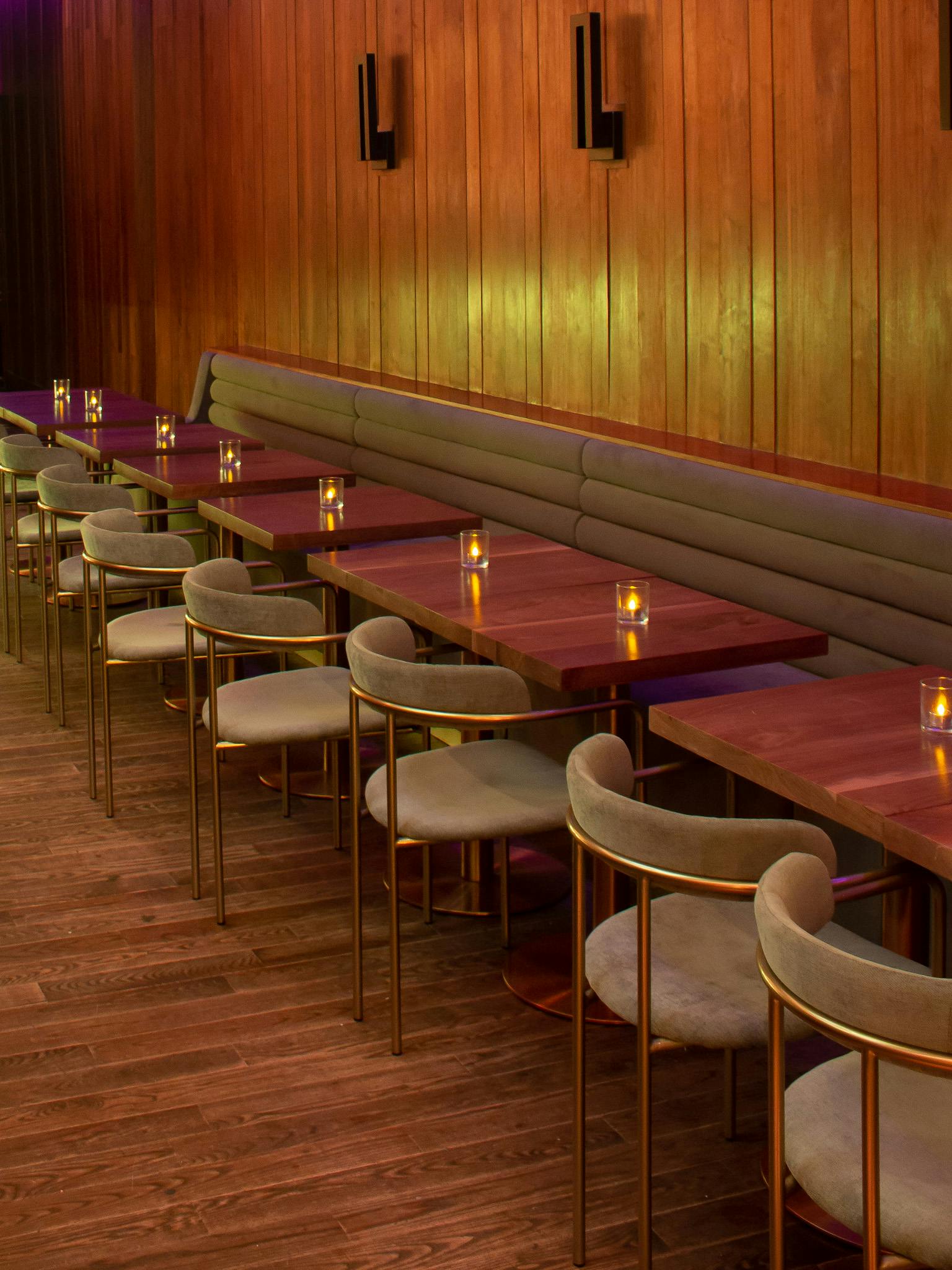 Formerly located in the space occupied by Goldie bar, the interior has been completely gutted and revamped to suit the purpose of this new spot better. Cozy and intimate, the seating in the space is mainly made up of two large velvet banquette walls, with a significant 25-person candle-lit centre communal table that doubles as a stage for the burlesque nights.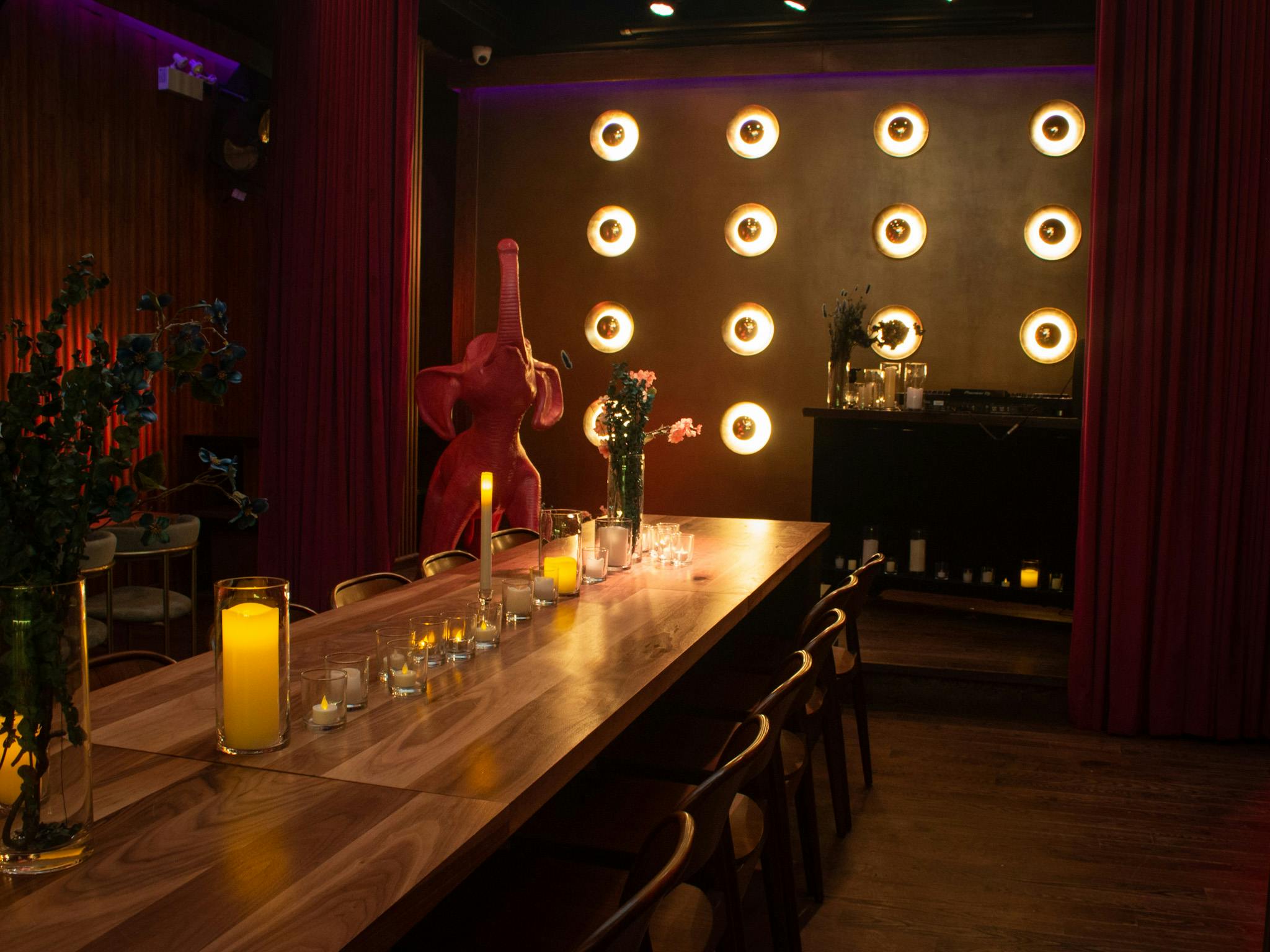 The bar anchors one side of the restaurant and is like a piece of art, with a gorgeous black marble bar top, plush teal bar stools, mirrors and back-lit shelving to display the wide array of liquor available. On the direct opposite end is a small eclectic stage, with a DJ booth, funky circular lighting, velvet curtains and a large vintage pink elephant with its trunk flying high to the sky.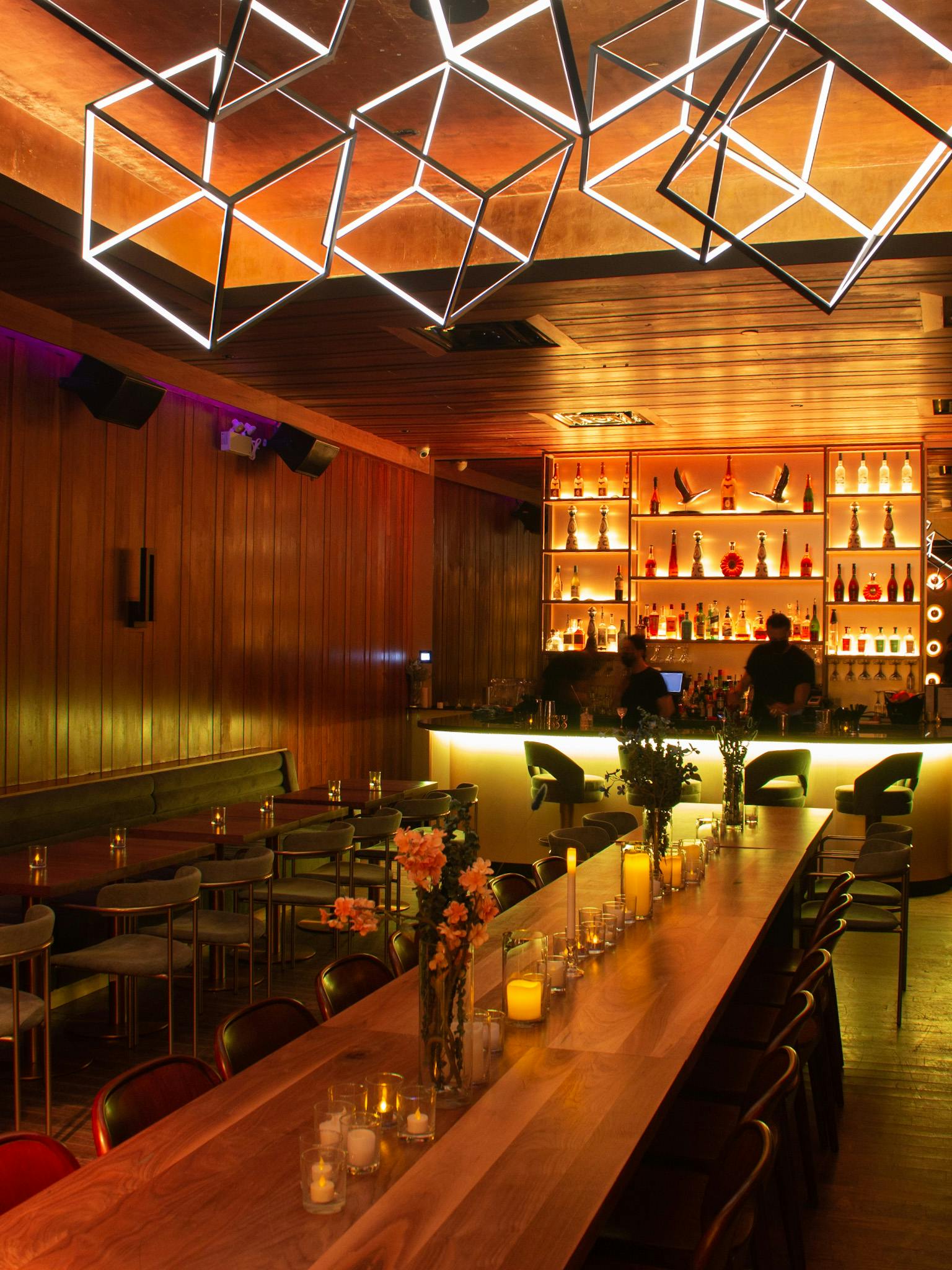 On the ceiling is a stunning lighting fixture centrepiece made up of LED cubes that radiate light and add a beautiful modern ambience to the decor. In fact, all the lighting in the space helps evoke the sleek speakeasy feel, with soft hues of colour (primarily purple) shining along the wood-panelled walls, and on the stage. Though the downstairs is all they have opened up so far, the second floor promises to be another exciting space and will act more as a nightclub with bottle service and a large dance floor.
Chef Daniel Ken (of Blowfish and Lavelle) has been enlisted to helm The Hartly's menu and has plenty of experience with seafood, particularly Japanese-oriented cuisine. However, for this menu, he has combined his Japanese and Spanish descent to create an array of carefully crafted dishes, separated into hot and cold, and perfect for sharing.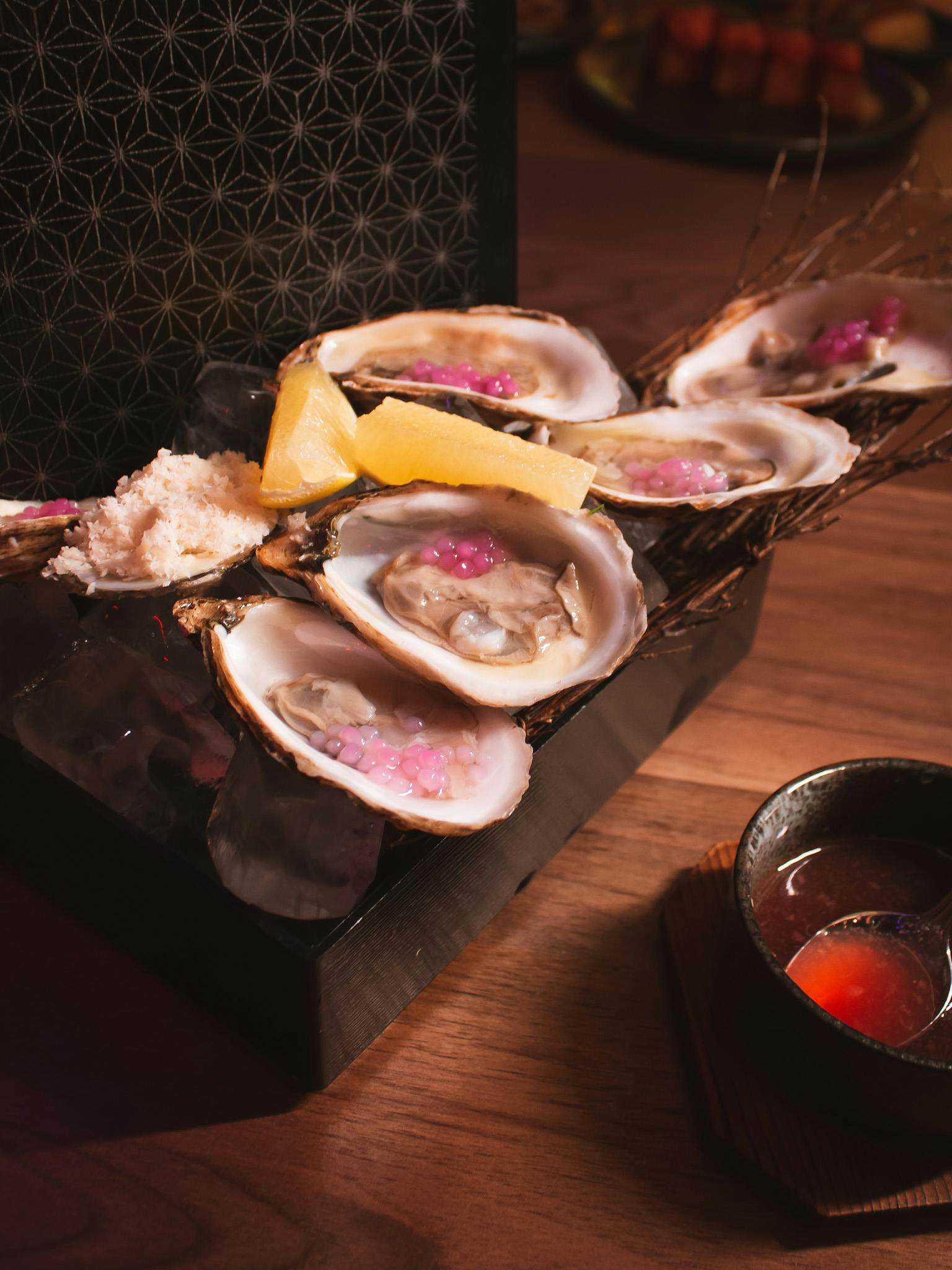 The Oysters are served in a gorgeous decorative case, filled to the brim with ice. The oysters themselves come topped with pink yuzu tapioca balls, with freshly grated horseradish and lemon wedges on the side. The red vinegar mignonette has been blended and delightfully balances out the brine from the Canadian Cove oysters, which hail from Prince Edward Island.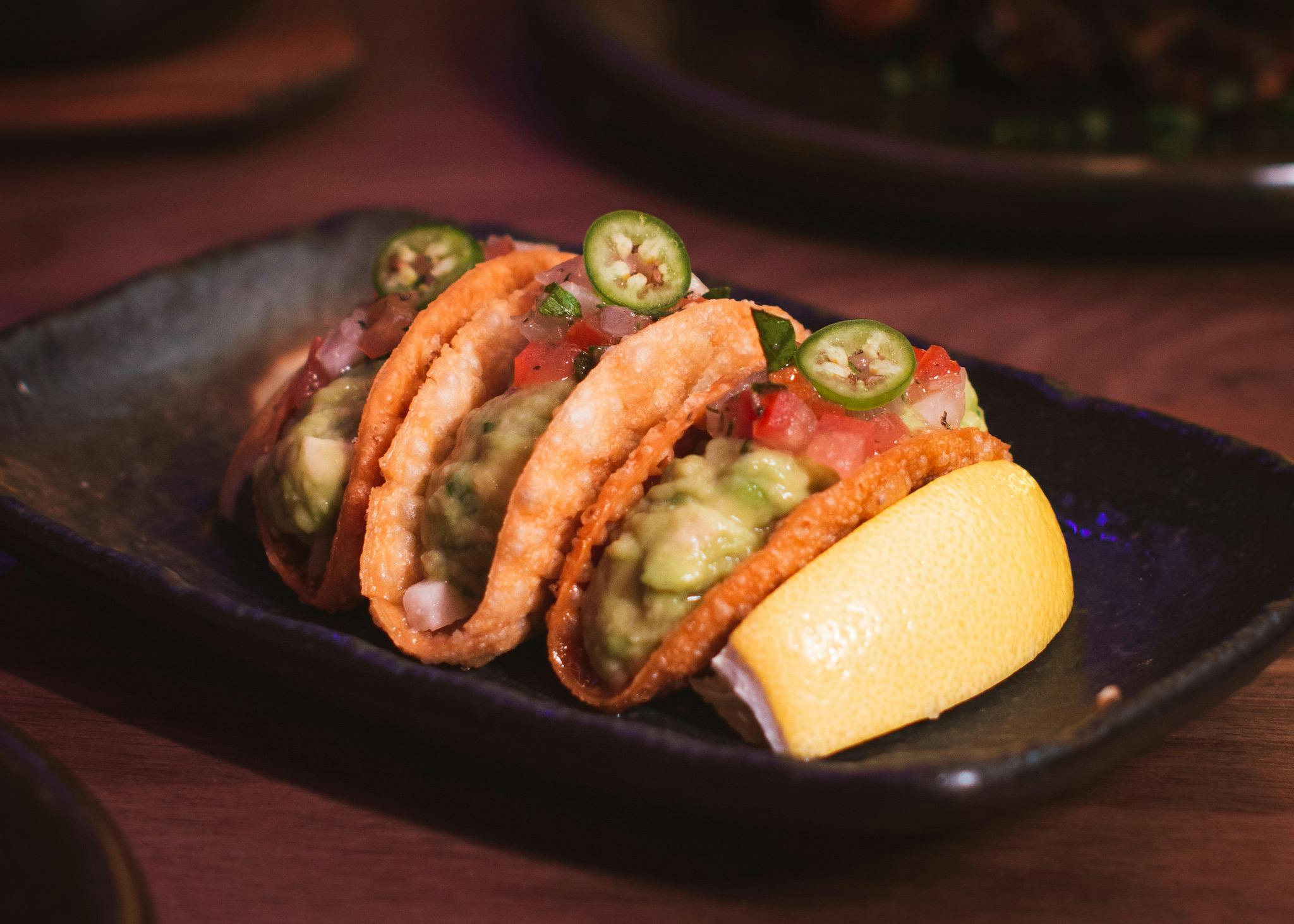 The mini Avocado Truffle Tacos are stuffed with an avocado yuzu mash, truffle jicama and topped with jalapeño and salsa. The crunchy jicama -- a Mexican root vegetable -- is sliced and adds a nice texture compared to the creaminess from the avocado, while the wonton shell is a puffy and indulgent casing for the ingredients inside.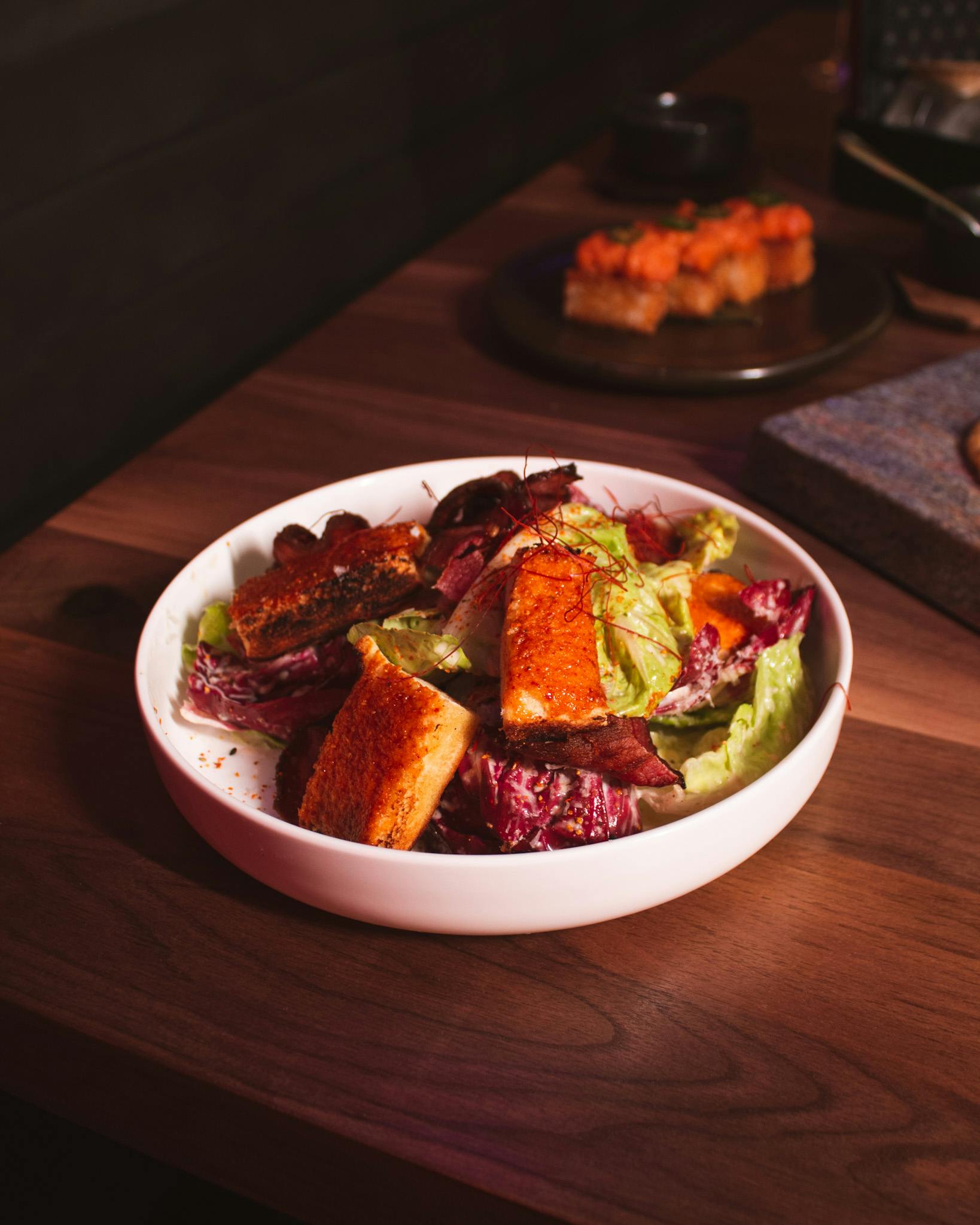 Far different from your average Caesar, The Hartly's version of this salad is tossed with baby lettuce, a creamy miso Caesar dressing, hearty strips of candied bacon, large kimchi focaccia croutons and Grana Padano. The spice in the miso dressing adds a nice little kick to the freshness of the salad, while the bacon throws in those sweet and smokey flavours.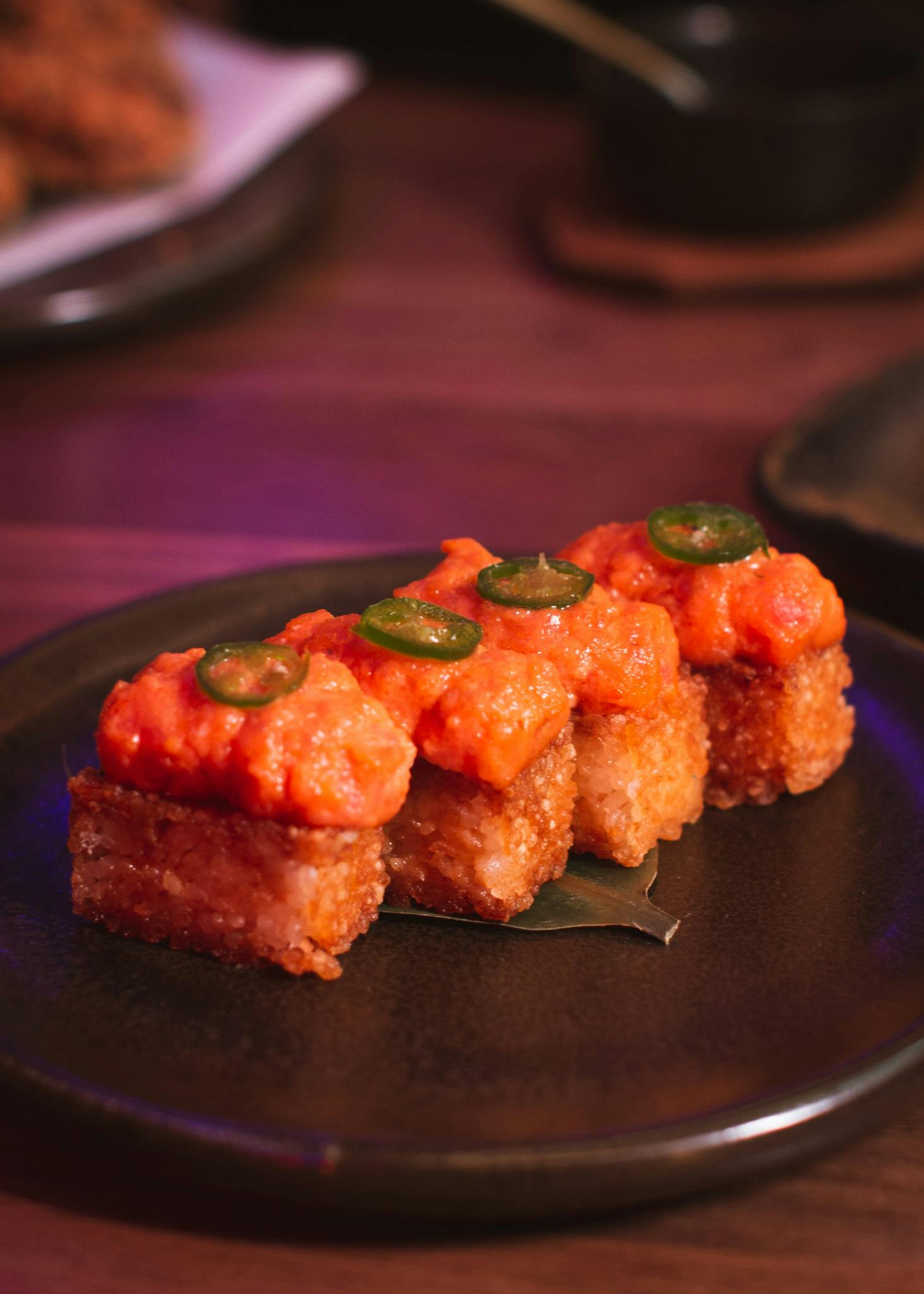 The Crispy Rice is served with four pieces and is hands down one of the standouts on the menu. The crunch from the bed of puffed rice is so satisfying, especially when mixed with the spicy salmon tartare on top. Also served with a sliver of jalapeño garnish, four pieces of these little gems may not be enough for the whole table.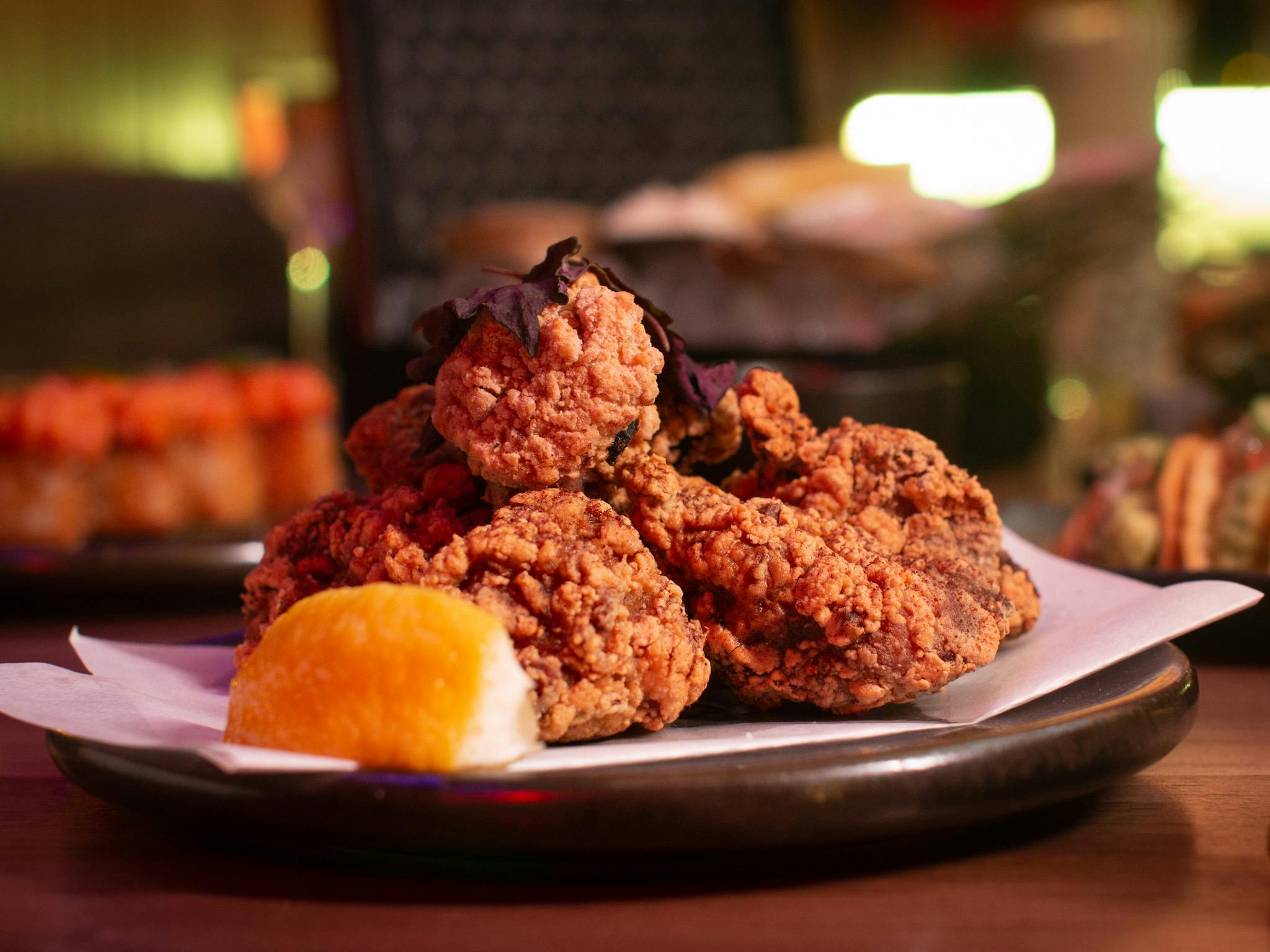 Brined in a buttermilk batter and tossed with a ketchup powder, the Fried Chicken is an elevated version of a classic but still holds down the perfect dose of homey comfort food on the menu. The creamy yuzu ranch served on the side is excellent for dipping and adds a touch of citrus to the already bright and bold flavours from the chicken itself.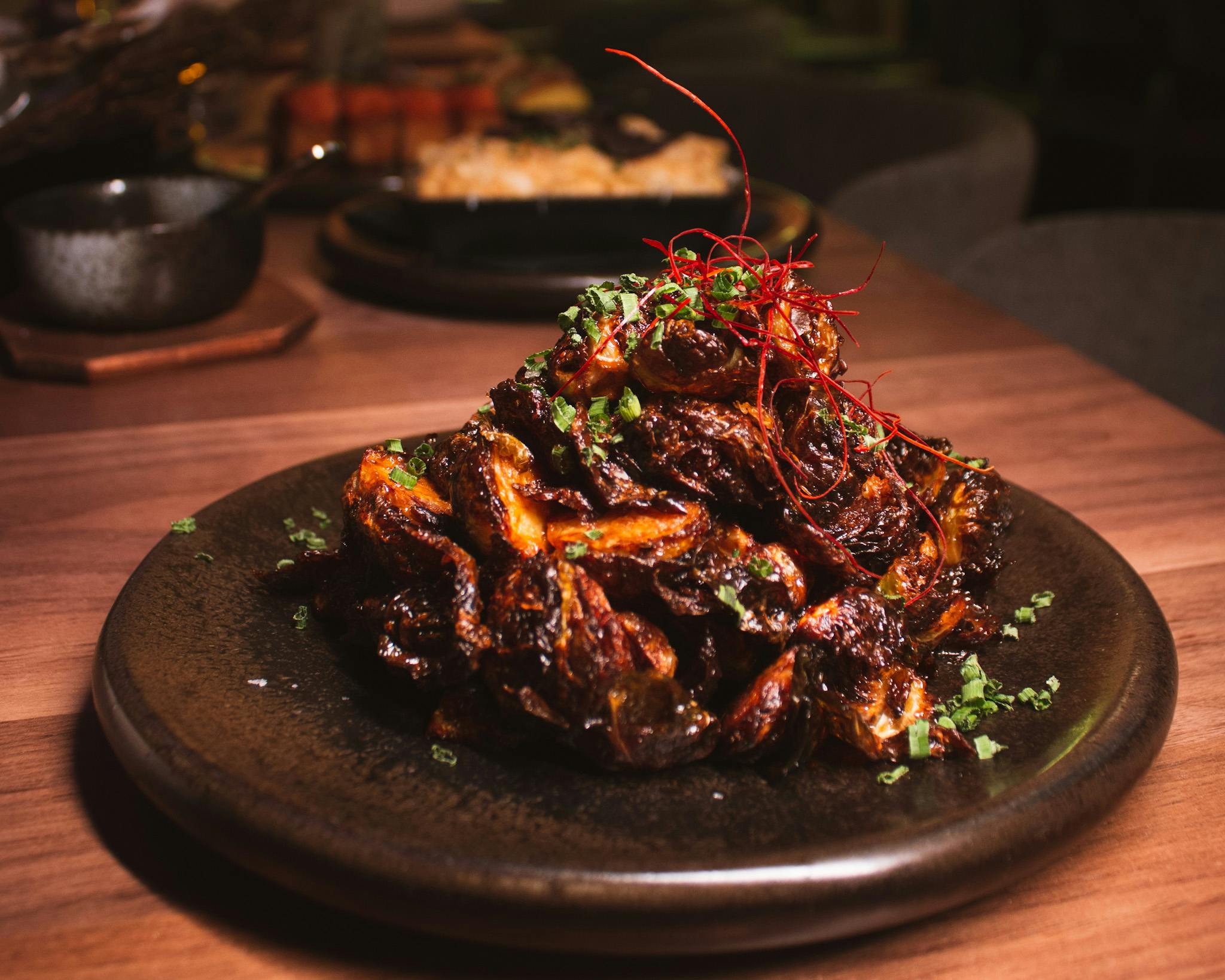 With Brussel Sprouts appearing on several menus around the city, it's no surprise that Chef Ken wanted to add his own version at The Hartly. Prepared with candied bacon and dressed in a spicy kimchi glaze, the Brussels are served crispy and come piled high, so there's enough to go around.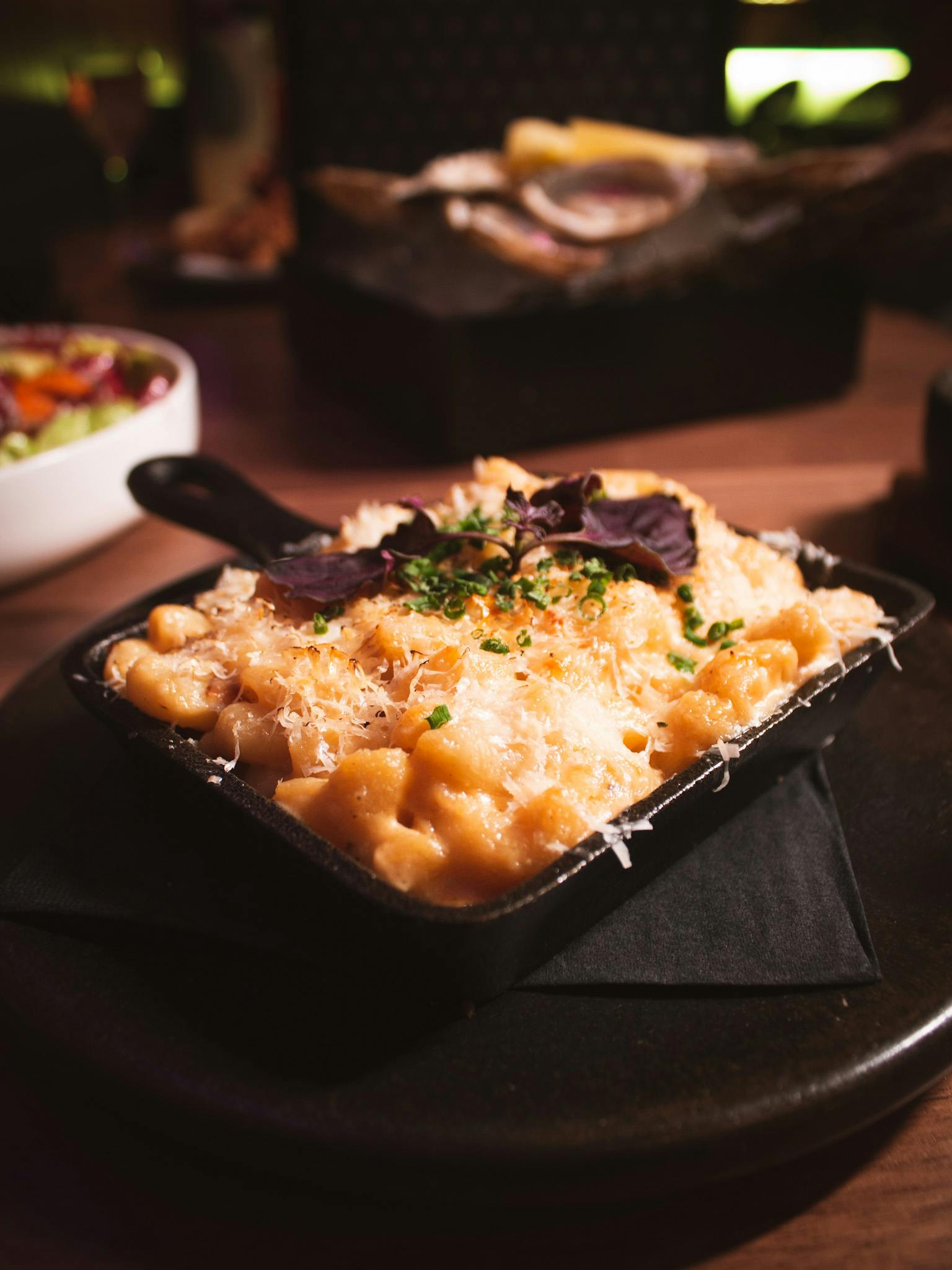 For an indulgent fix, it's imperative to order their Mac and Cheese. Made with smoked gouda, miso bechamel and shaved Parmesan, this dish has the perfect amount of cheesiness and will be hard to stop eating once you start.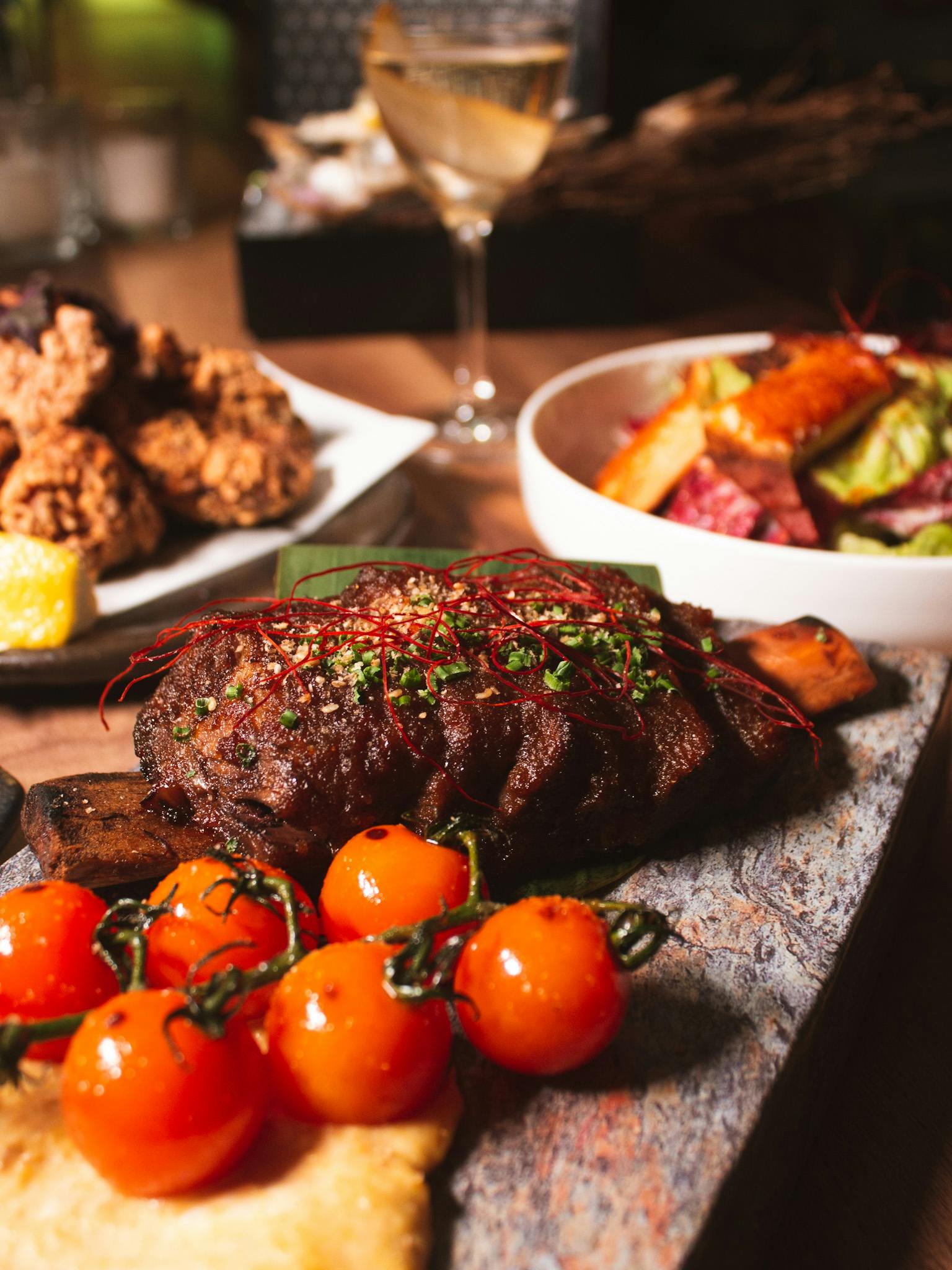 As for a main course, the Short Rib is a fantastic option, with meat that slides right off the bone. Served with a Yakiniku sauce (typically made with soy sauce, mirin, sugar and sesame seeds), corn purée, roasted tomatoes and garlic chips, the short rib is hearty, with a mouthwatering blend of delicately balanced flavours.
The cocktail program is spearheaded by bar manager Joseph Brosnan, who had a blast creating and naming the drinks on the menu, which perfectly complement the Latin-Asian flair of the food.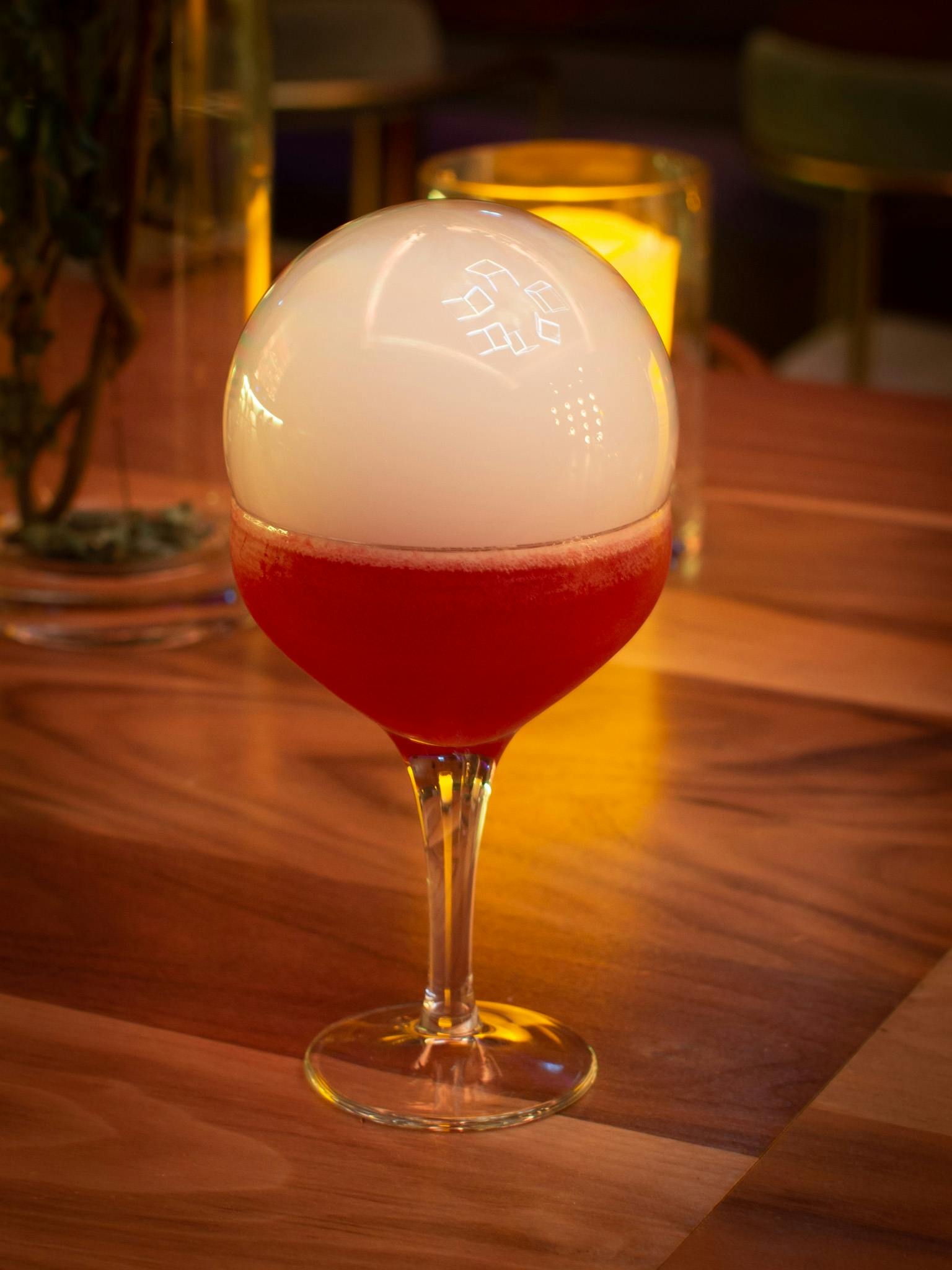 One of the soon-to-be most Instagrammable drinks in the city is the Thousand Paper Cranes, a citrus-forward take on a paper plane with Aperol, Sake, passionfruit and lemon. Topped with a giant bubble that bursts and dissolves into an aromatic smoke, it's essential to be camera-ready when this beverage hits the table.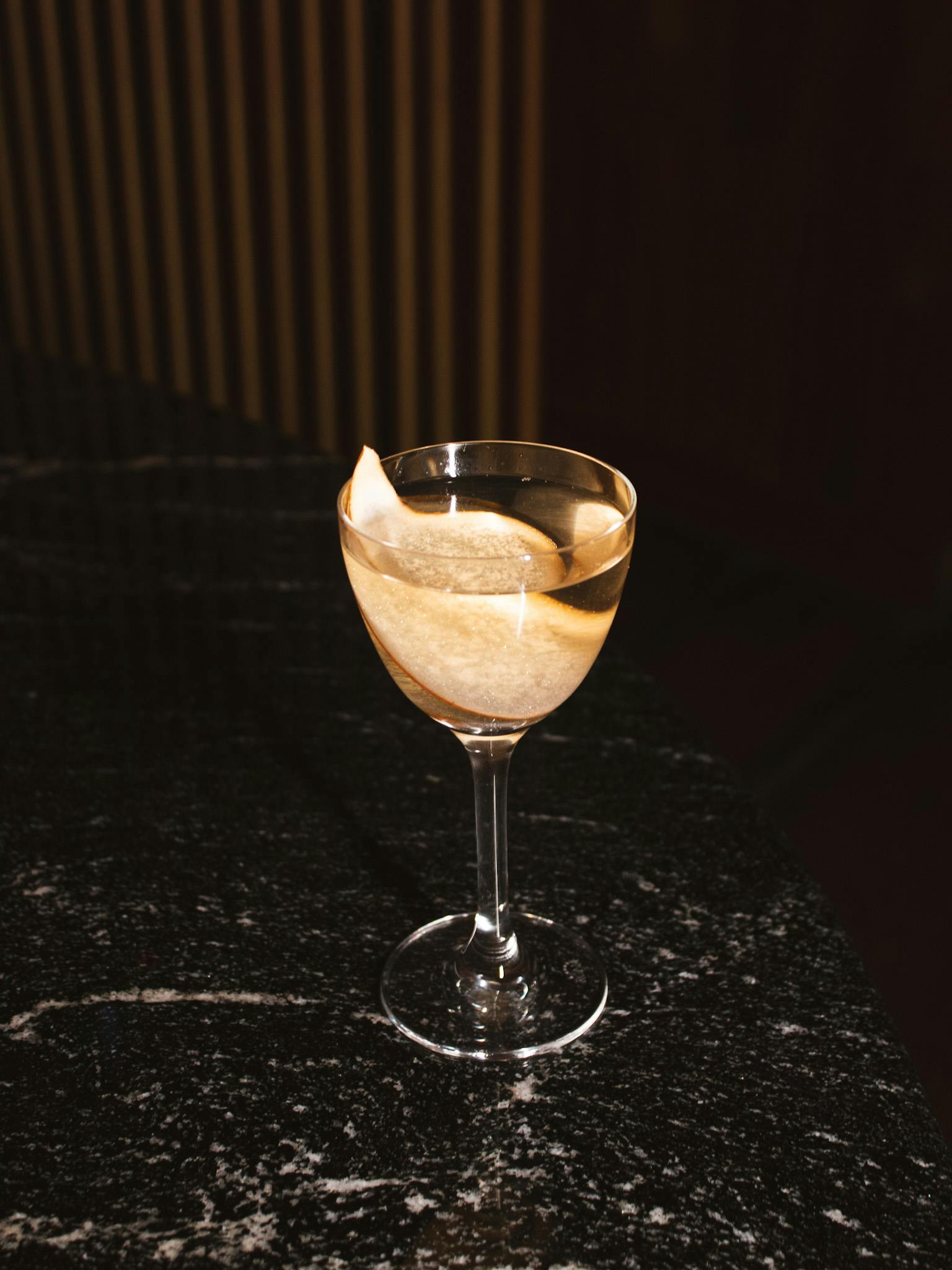 For the spirit-forward drinkers, sip on the Mr. Sparkle, a sophisticated cocktail that calls for Grey Goose La Poire, Choya, St. Germain and edible sparkles for that extra shimmer. Garnished with a slice of pear, this beverage has both earthy and sweet notes and goes down easy thanks to the flavours of the pear and elderflower from the St. Germain.
The Hartly is located at 619 King Street West, and is open 6 p.m. to late, Monday through Saturday. Reservations can be made online, however, it's best to contact them via email for large groups, bottle service and private event bookings. For more info, give them a follow on Instagram to stay up to date with the performance calendar, along with the release of other events and menu items.