Egg sandwiches have taken over Toronto and now Uptown is home to a new Korean-owned egg sandwich shop called Wonder Egg. They have been open for over a month with a great reception of customers who have been lining up to try one of their Korean-style egg sandwiches.
This type of sandwich is very common for breakfast in Korea and has gained a lot of popularity on social media over the last few years.
"We want to make sandwiches that people wonder about. We want to make people ask themselves, what does it taste like? This is not just a regular sandwich you will see in other places," Jin, the owner, explains.
The Space:
Wonder Egg is located on the second floor (above a bubble tea shop) near Sheppard and Yonge. The shop is small, but the place's aesthetic is modern and minimalist, with iridescent boxes on their shelves. The staff can be seen behind the counter preparing the unbelievably fluffy sandwiches.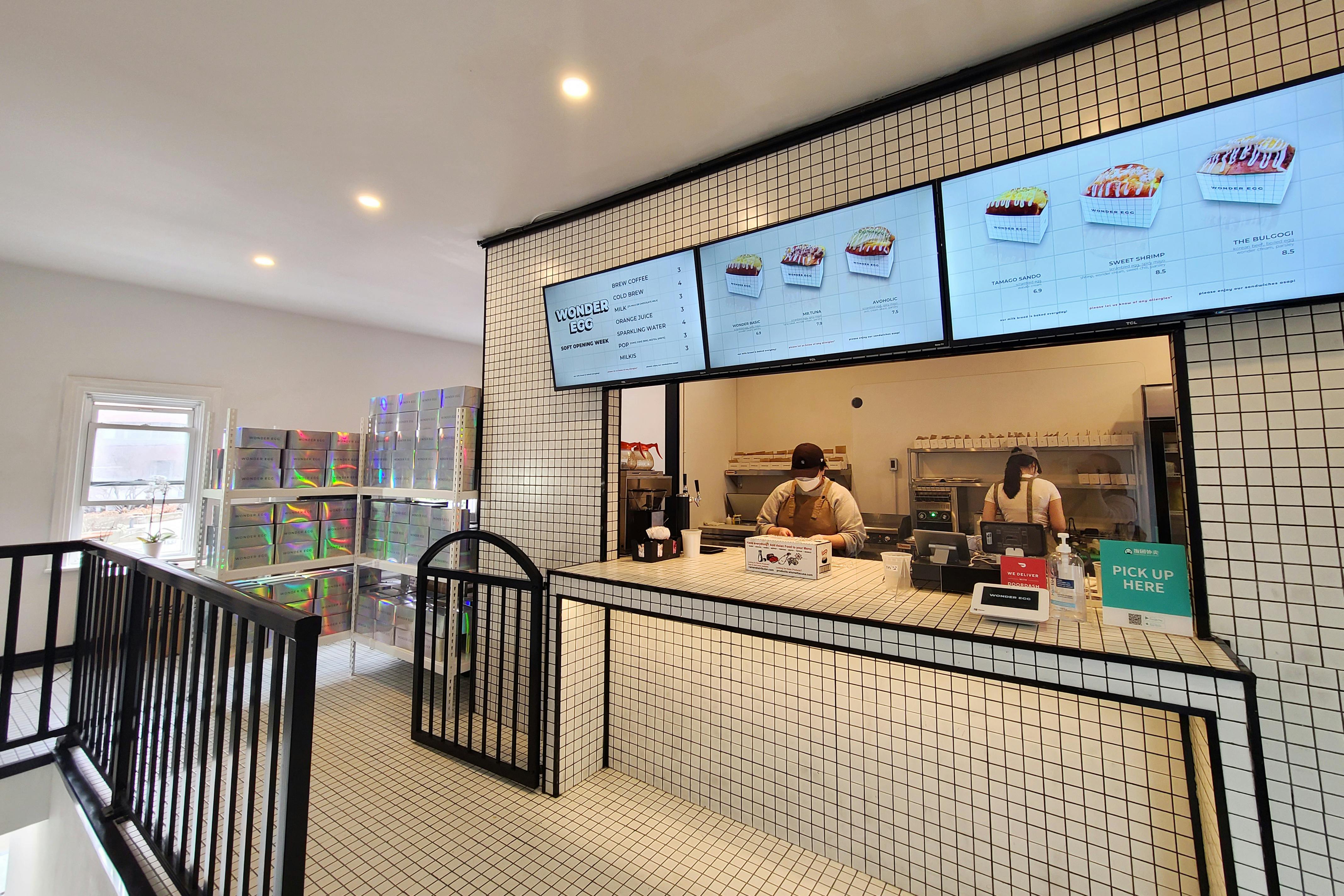 The Food:
Wonder Egg offers six variations of egg sandwiches with multiple fillings, all of them including fluffy scrambled eggs and secret sauce. The only sandwich that doesn't have scrambled eggs is The Bulgogi which has boiled egg instead.
Their soft milk bread is baked every day in an owned facility in Richmond Hill and delivered fresh to the store. Jin describes it as "soft, sweet, spicy, and savoury at the same time."
Even though they have a small menu, they were sure to have options for different palates. For those who are more traditional, a good choice is the Wonder Basic which comes with scrambled eggs, spicy mayo, wonder cream and parsley.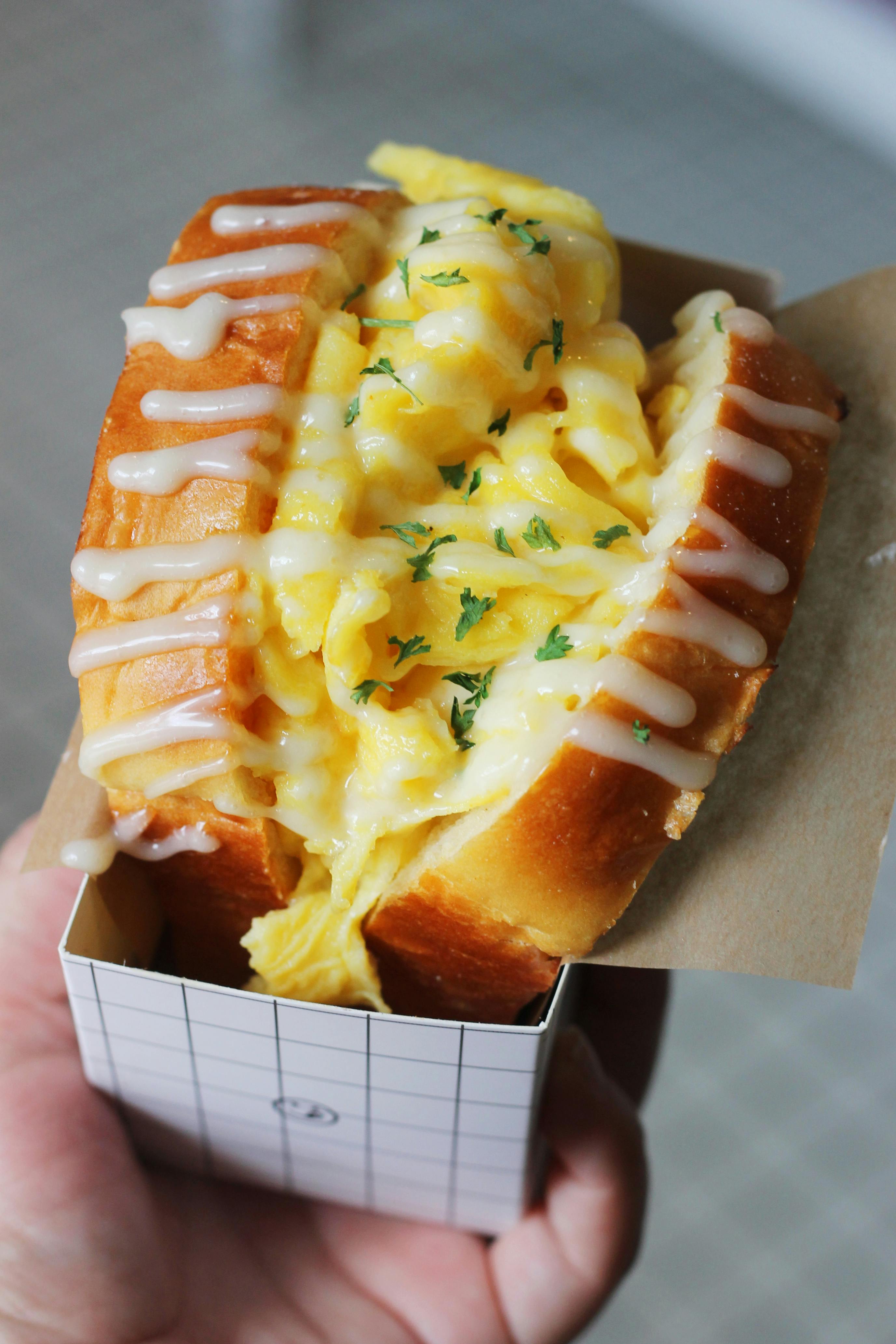 For seafood lovers, there is the Mr. Tuna and the Sweet Shrimp. The Bulgogi comes with Korean beef and even though it doesn't have scrambled eggs, it is one of the most popular items on the menu.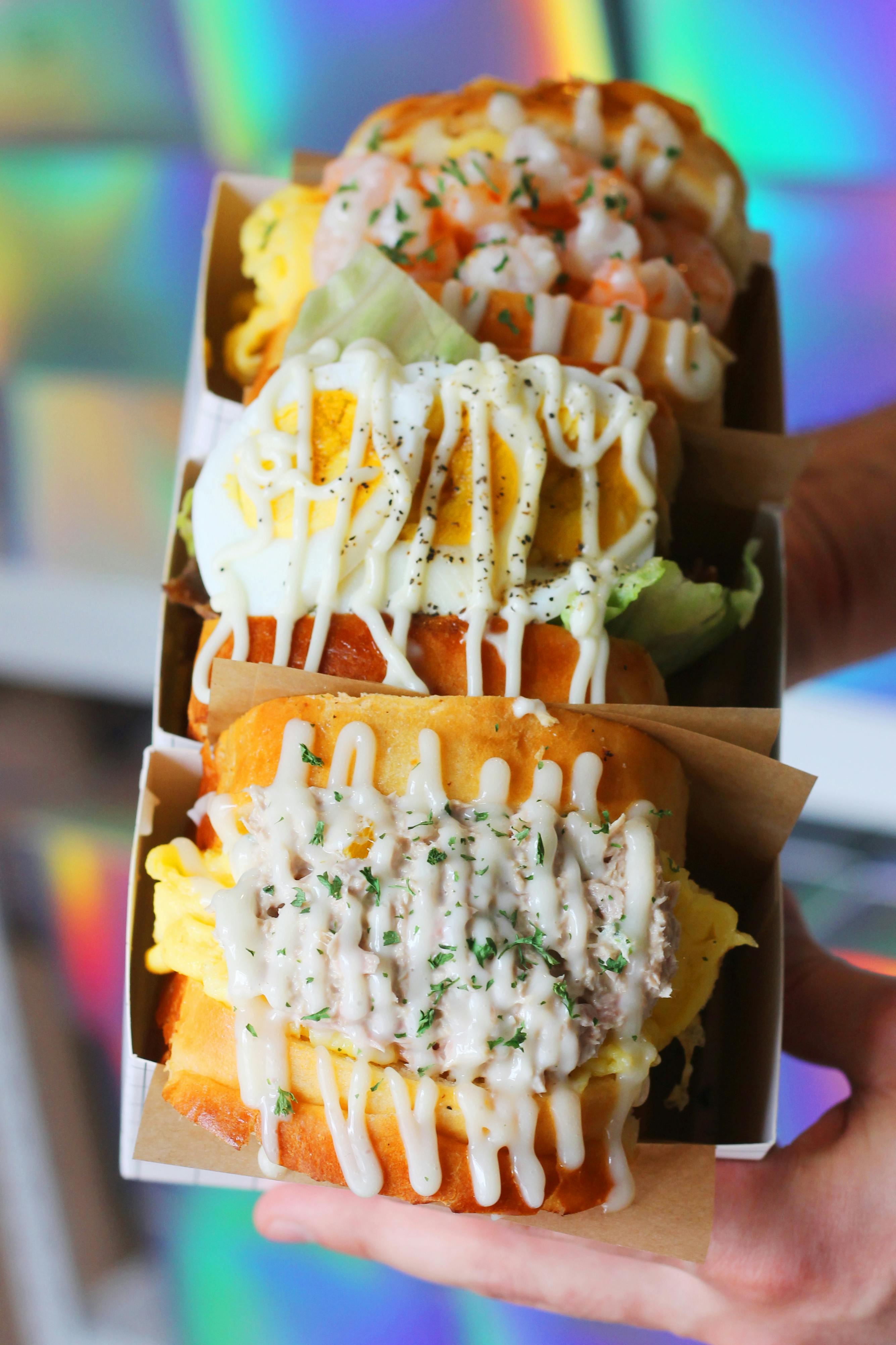 You can order brew coffee or cold brew along with the sandwich of your preference.
They are located at 4893 Yonge St 2nd Floor, North York, ON, and open every day from 9 a.m. until 9 p.m. Pick-up and delivery are available through popular delivery apps.