A1 Subs is a small sandwich shop that pays homage to a legendary storefront on the Danforth. It is a project from chef Jesse Fader of Extra Burger and opened on New Year's Day in 2021.
Situated on the backside of Extra Burger, located at the corner of Dundas Street and Dovercourt Road, the shop runs in the burger spot's old garage. While the inside is cozy to say the least, it's one of the characteristics that Fader takes from its predecessor.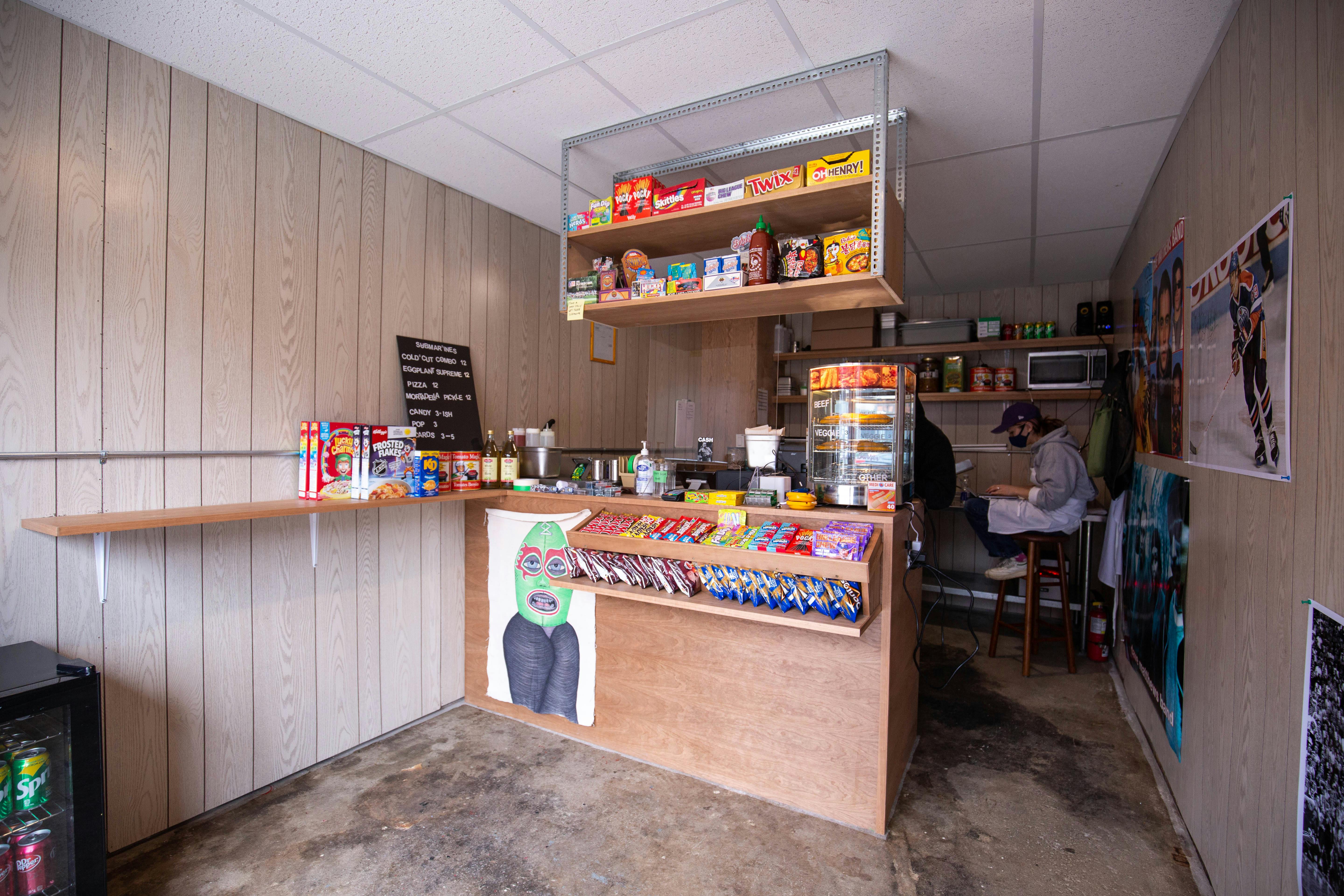 The Food:
The shop specializes in delicious submarine sandwiches as well as a series of candies, condiments and warm Jamaican patties ready to go. For subs, find a cold cut sub, eggplant sub, a pizza sub, and a mortadella and pickle sub on the menu.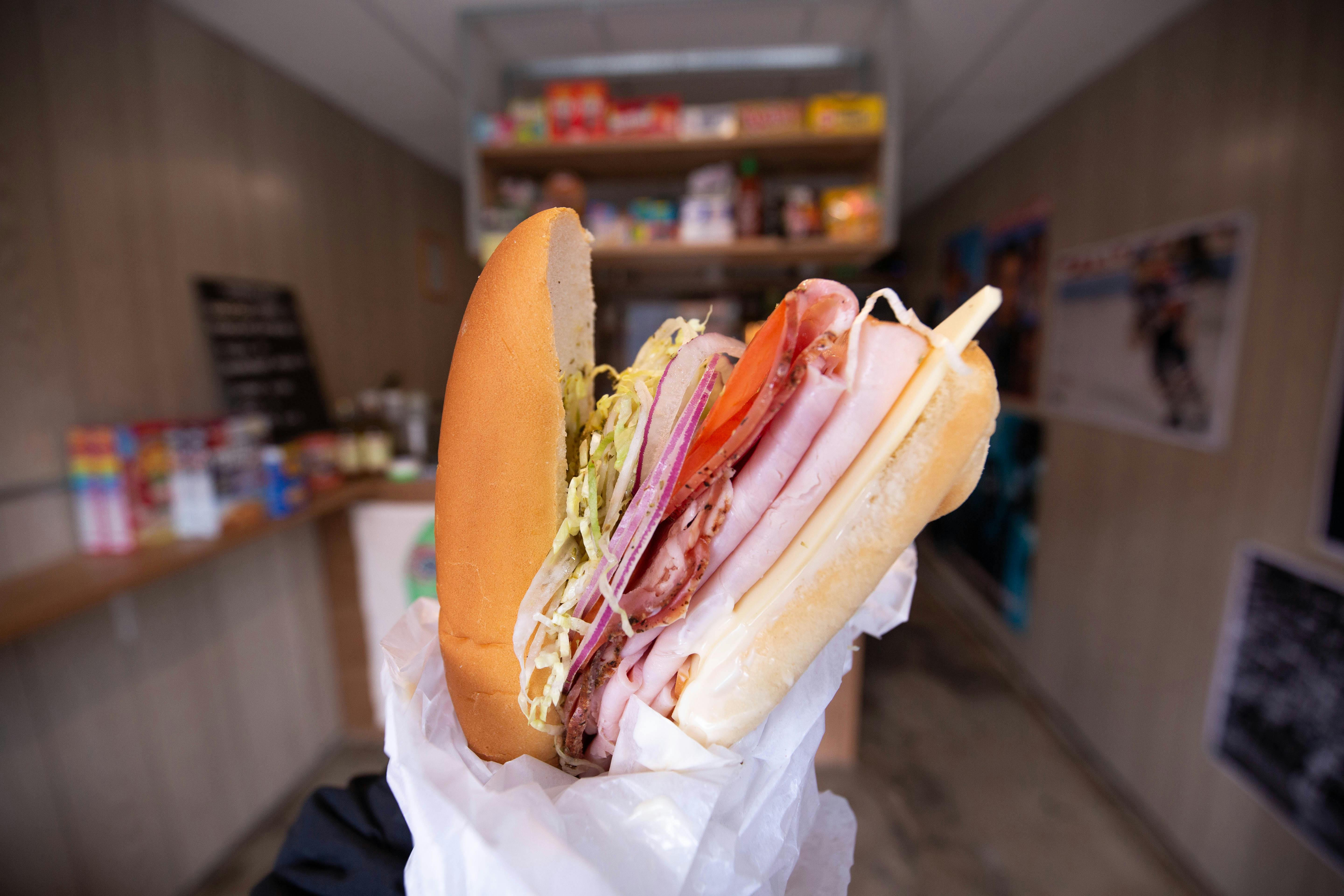 The Cold Cut sub with an assortment of deli meats, tomato, shredded lettuce and red onion.
The walk-up counter features an array of assorted snacks and candy, and catches your eye immediately with the intensity of bright colours.
The Space:
Inside the shop, while cozy, feels almost like a sort of time capsule with 80s and 90s nostalgia decorating the walls and sprawling the counters. A few Dave Matthews Band posters fill the wall behind the counter, as well as a poster of Mike Tyson and Michael Jordan's game 6 game-winning shot on the Utah Jazz. There's even a signed poster of Hulk Hogan and Wayne Gretzky.