In 1954, three seismic occurrences took place that would forever transform Toronto's culinary culture.
Unbeknownst to most Torontonians, all three stemmed from a single, seemingly uneventful event: the opening of The Sidewalk Caffè.
The Sidewalk was the dream of an entrepreneurial Italian immigrant named Giacomo Zuccarini. Unimpressed by the "agua sporca" (dirty water) that, at the time, passed for coffee in Toronto, Zuccarini decided to show the citizens of Hogtown what they were missing by importing Canada's first-ever espresso machine from Italy and serving the real thing at his café at the corner of Yonge and College.
As if that wasn't revolutionary enough, the café also boasted Toronto's first-ever wood-fired pizza oven, not to mention its first-ever heated patio. In a word, a near holy triumvirate.
With such an abundance of novelties, it was hardly surprising that the Sidewalk was consistently thronged. Then one day, while Giacomo was visiting his mother in Italy, his business partner emptied his bank account and fled to Mexico.
Forced to close the business, a desolate Giacomo swore that he'd teach his children to be self-reliant.
His daughter, Janet Zuccarini, certainly learned the lesson. In 1996, following in her dad's footsteps, she opened an Italian restaurant, Trattoria Nervosa, in Yorkville. Since then, she has opened close to a dozen more restaurants, most of them in Toronto, most of them Italian, all of them under the aegis of the Gusto 54 (as in the year 1954) Restaurant Group, of which Janet is the sole owner and CEO.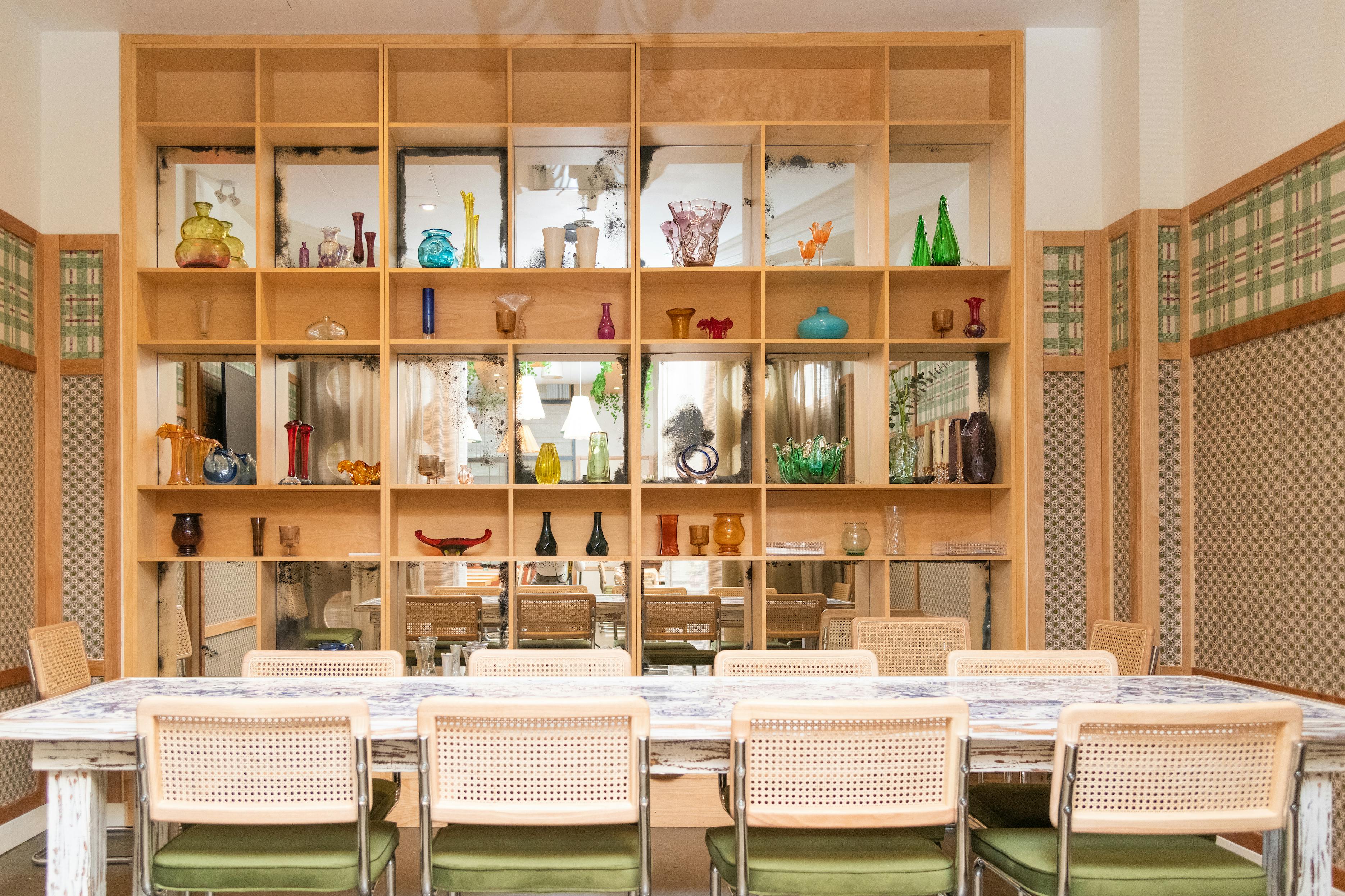 The most recent of Gusto 54's establishments, ZUZU, is located in Regent Park, on the corner of Dundas East and Sackville. In some regards, ZUZU is the most personal of them all, viewed the many ways it pays direct and loving homage to Janet's father. The name itself – a playfully affectionate fusion of Zu(carini) Father and Zu(carini) Daughter – underscores how one Zu informed and influenced the other.
It was because of Giacomo that Janet, while opening restaurants left, right and in Los Angeles, had long nourished a backburner dream of opening an Italian café serving killer espresso, cappuccinos and macchiatos along with classic Italian pastries – cornetti, bomboloni, maritozzo – in a modern setting that conjured up la bella Italia circa 1950.
When it launched in November of 2022, Café ZUZU was all that and more (it also offers breakfast sandwiches, power bowls and chia pudding, not to mention matcha and chai).
It was also only a precursor of what was still to come: ZUZU Restaurant + Bar.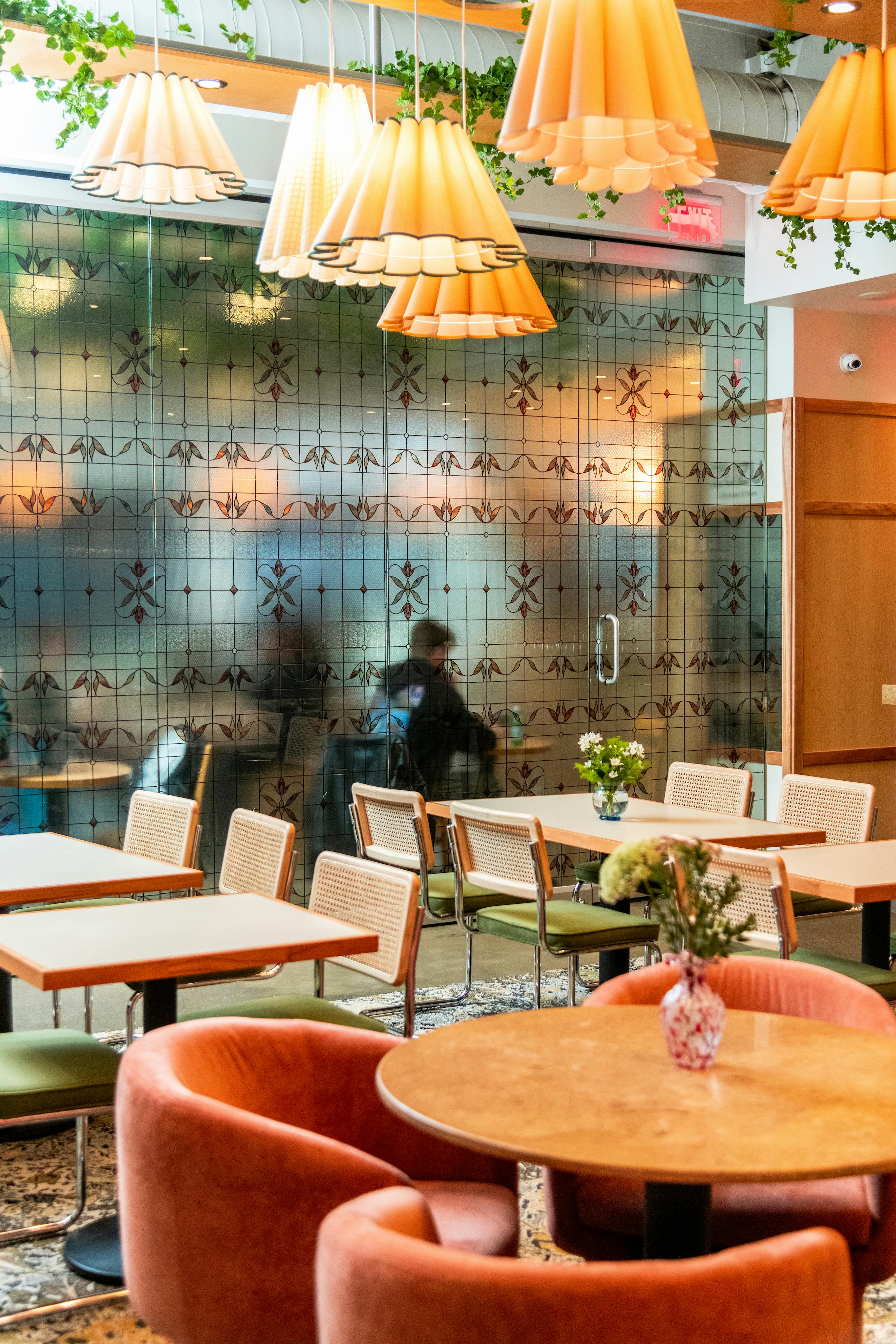 Open since mid-March, ZUZU Restaurant overlaps with ZUZU Café in many ways – conceptually, aesthetically, gastronomically, but also physically in that both share the same bright, vast, high-ceilinged space. The only barrier between them is a sliding partition inlaid with stained glass, which can be opened at a moment's notice, allowing all kinds of flow – from energies to recipes – between the two realms.
Like the café, the restaurant also channels 1950's Italy, albeit a more subtly refined version. Plush velvet chairs are upholstered in soothing pastel hues. The gleaming bar and table tops are wrought from striated marble in tones of cream, avocado, and prosciutto pink. Despite the spaciousness – the dining room and two patios seat 140 – a certain intimacy reigns. Soft light emanating from a firmament of hand-made tulip lamps adds to the romance of candles and fresh flowers on every table.
According to Tyler Rutherford, Gusto 54's director of business operations, the design team from Toronto's Future Studio was faced with a "near impossible feat: to create a warm, inviting space that wasn't too intimate."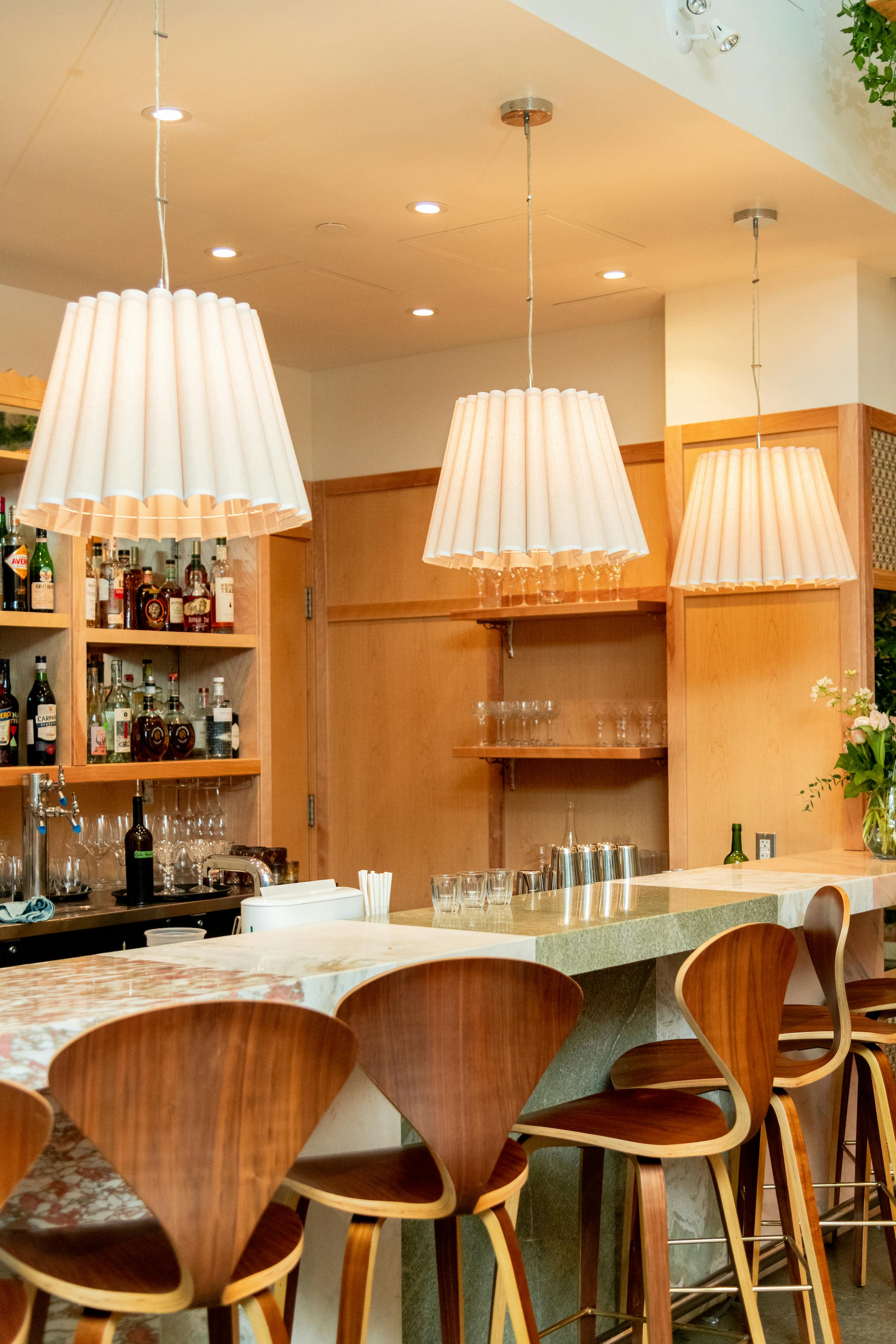 "When [a restaurant] becomes too intimate, it's no longer a space you want to be at seven days a week," he clarifies.
Intimacy issues haven't been a problem for ZUZU Café; in its short life, it has already garnered a steady stream of seven-days-a-week Regent Park regulars. The hope is that ZUZU Restaurant – which plans to serve breakfast, lunch, and brunch as well as dinner – will follow suit.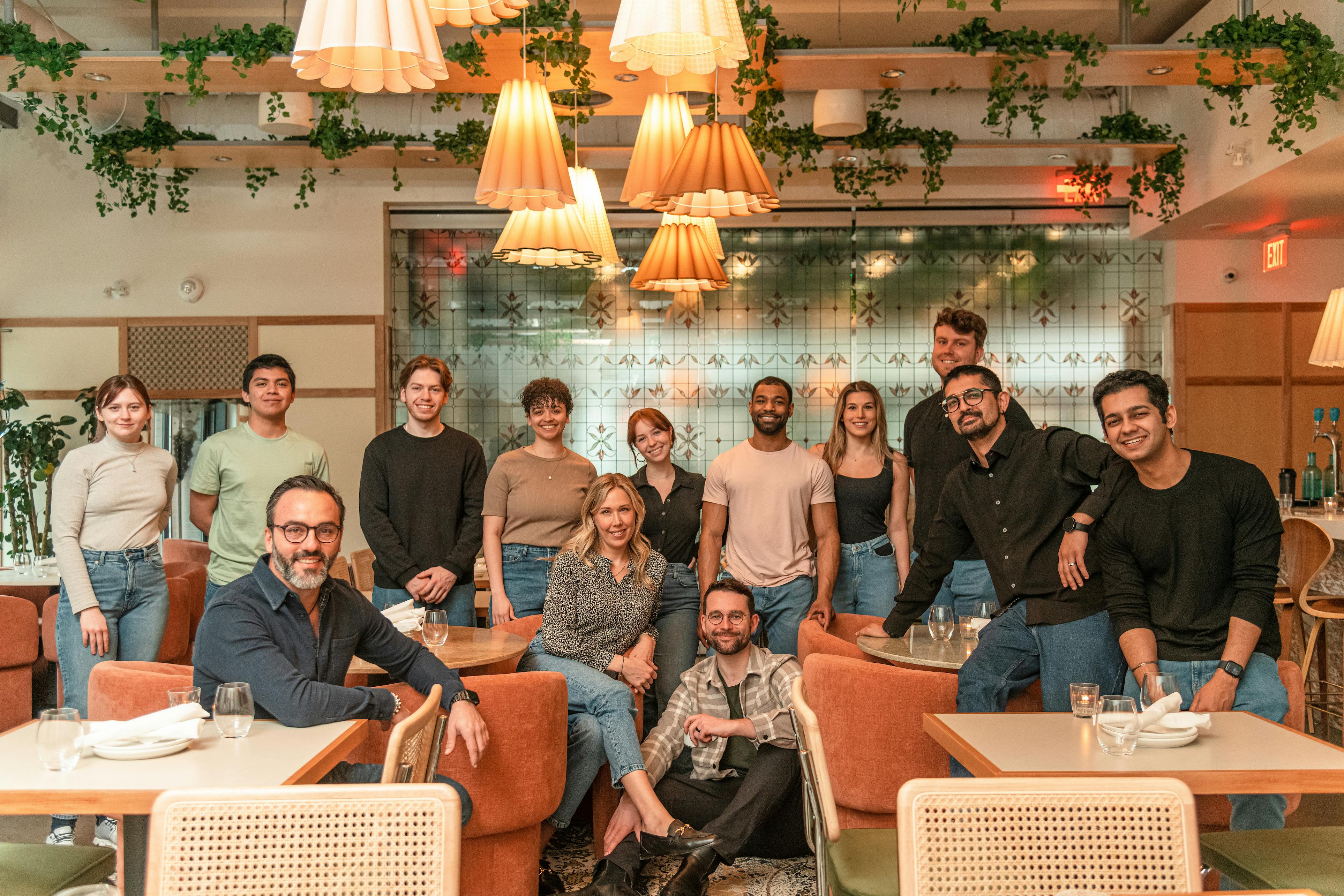 Conscious of the neighbourhood in which it's set up shop – Gusto 54's charitable arm, Gusto Gives Back, has a long history of working with many Regent Park entrepreneurs and organizations – the menu is deliberately unfussy. Declares Rutherford, "Our goal is to be the most approachable version of a high-quality Italian restaurant, offering amazing classics with high-quality ingredients in an approachable space, with approachable service, at an approachable price."
Or as Elio Zannoni, executive chef of all Gusto 54's restaurants, puts it: "This is nonna-style cooking. We keep it accessible for families so they don't get scared off."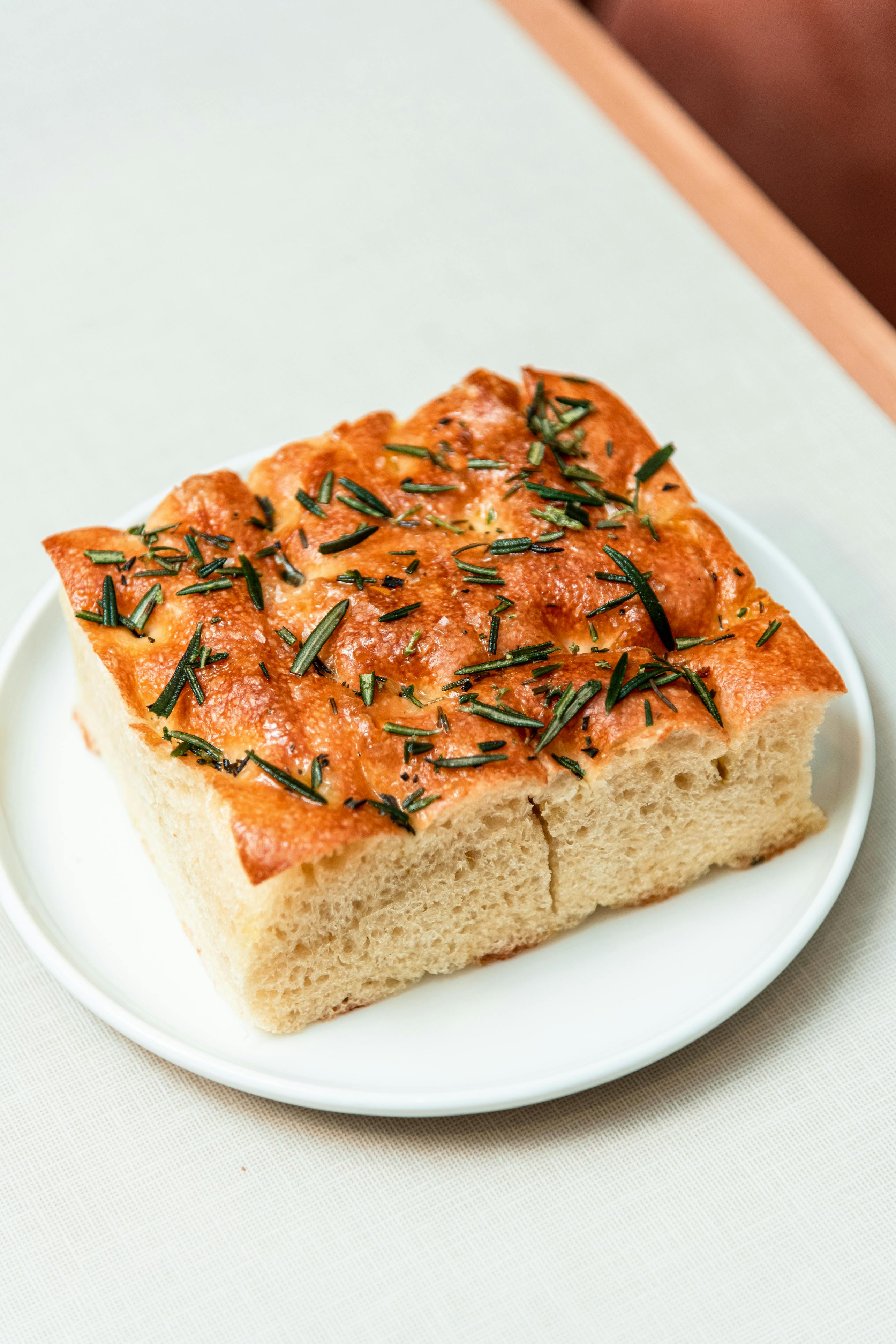 There's certainly nothing scary about a thick, springy square of homemade focaccia, made with 50 percent semolina flour from Altamura, Drizzled with olive oil and sprinkled with rosemary and Maldon sea salt, it's one of a half-dozen of antipasti that place you firmly on the path towards Italian comfort food bliss.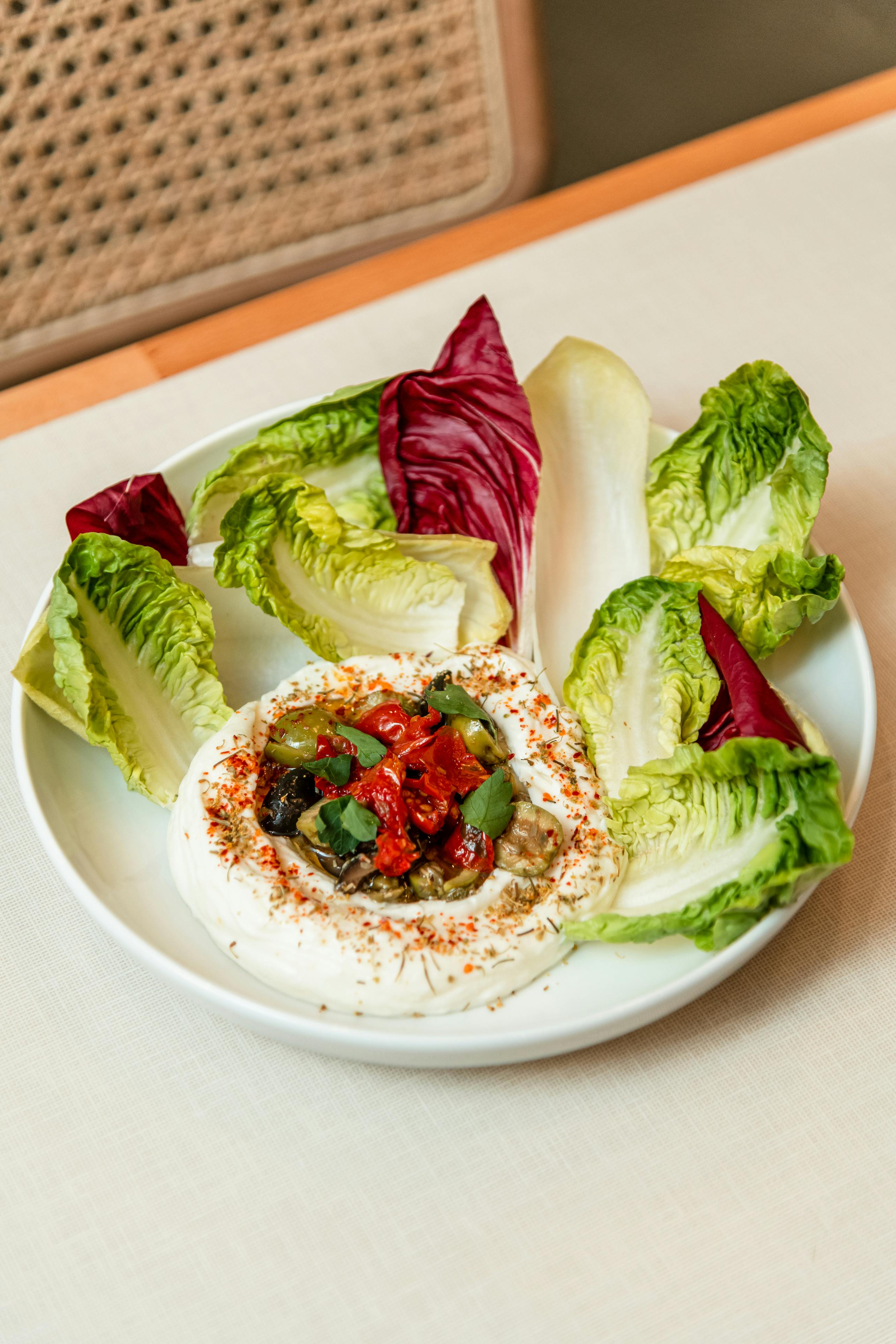 Another is the whipped ricotta. Resembling a dip, the cheese is creamed out with buttermilk and milk, then seasoned with a spray of lemon juice and a bright dusting of salt, pepperoncini, and fennel pollen. In the hollowed-out centre sits a briny-herby heap of olives, capers, lemon, mint and parsley. Crisp leaves of chicory and baby gem are ideal for digging (or rather dipping) in.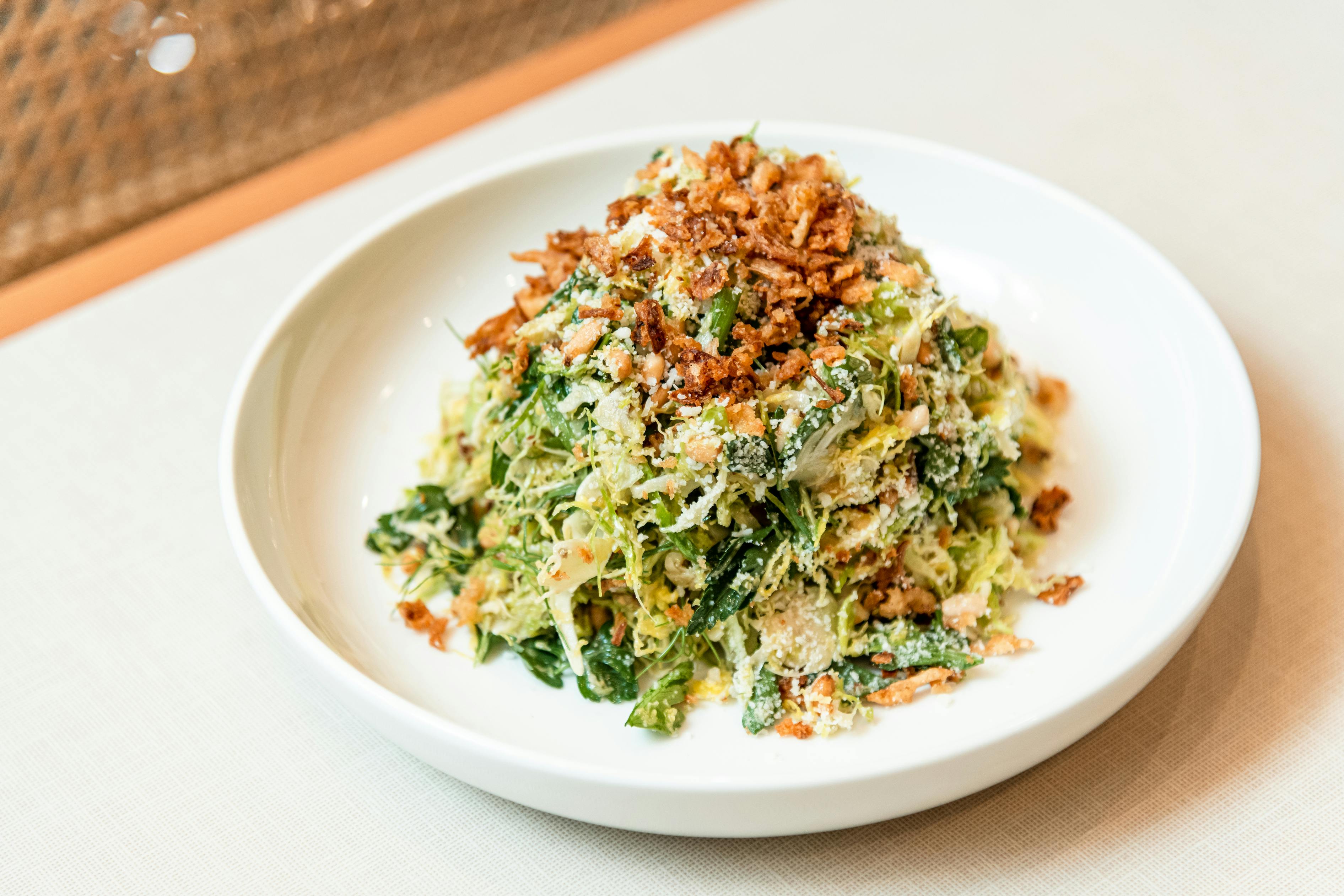 Among the trio of insalate, the brussels Caesar is an innovative take on a sometimes wilted classic with shaved brussels sprouts as an inspired stand-in for crispy romaine. Amid the usual, but necessary suspects – garlic, anchovies, lemon, Grana Padano – there are unexpected surprises: pine nuts and candied pumpkin seeds, crispy shallots and fennel fronds, basil and mint. Eschewing egg-fueled creaminess, a "golden" dressing goes for full-on brine, allowing the myriad textures and flavours to (literally and figuratively) shine.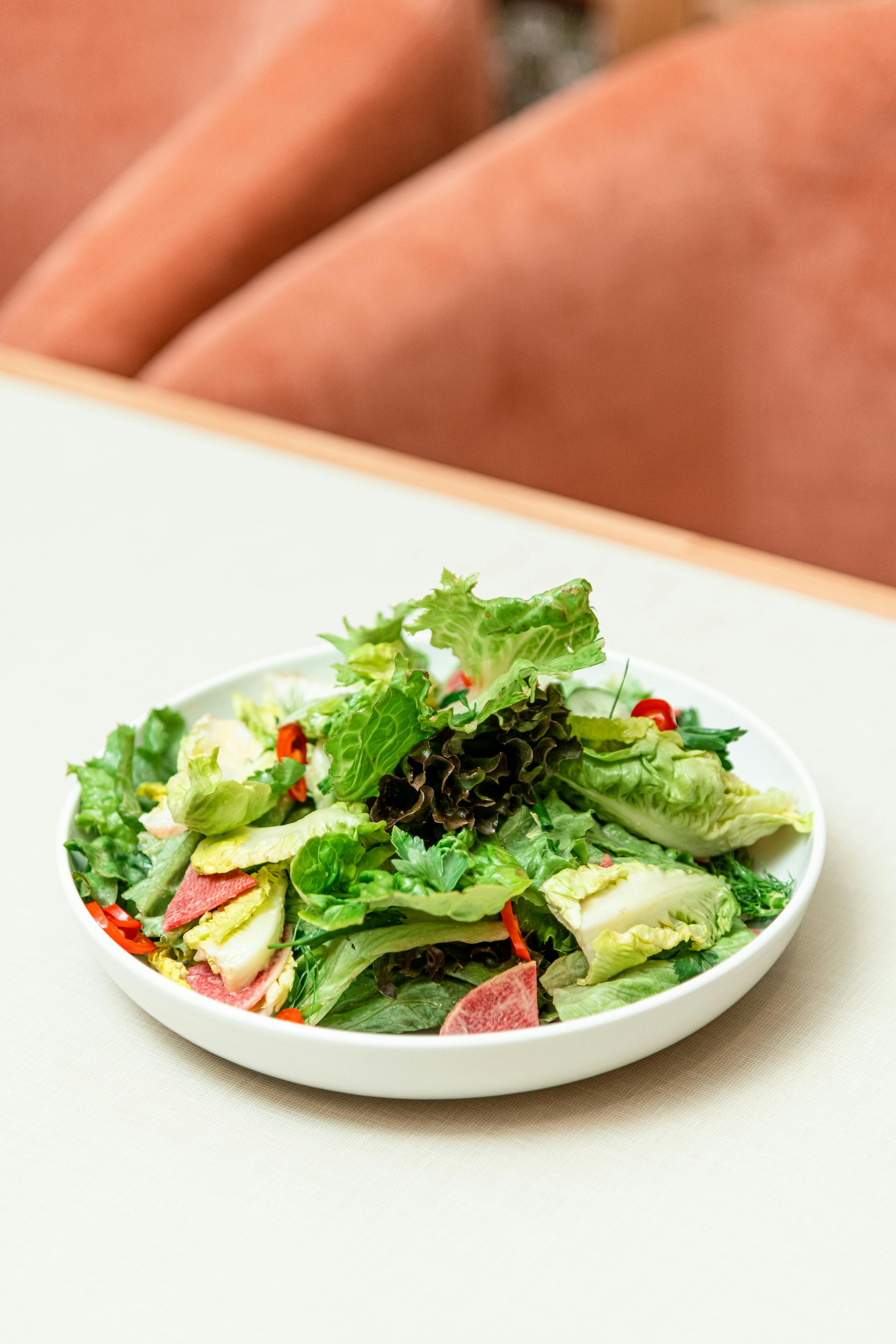 More basic, but fresh and fun is the green salad. In addition to little gem lettuce and crispy cukes, it's festooned with pink radishes, red chilis and red leaf lettuce that happily subvert the "green" moniker. Adding extra zing are caramelized onions, roasted garlic, dill and lemon.
Zannoni admits that this roots-style cooking, with an emphasis on fresh market and garden ingredients, is in his DNA. "I grew up on all this. My mom, my aunts, were always cooking giant family meals with big fresh salads, lots of herbs from the garden. And every Sunday there was a baked ziti."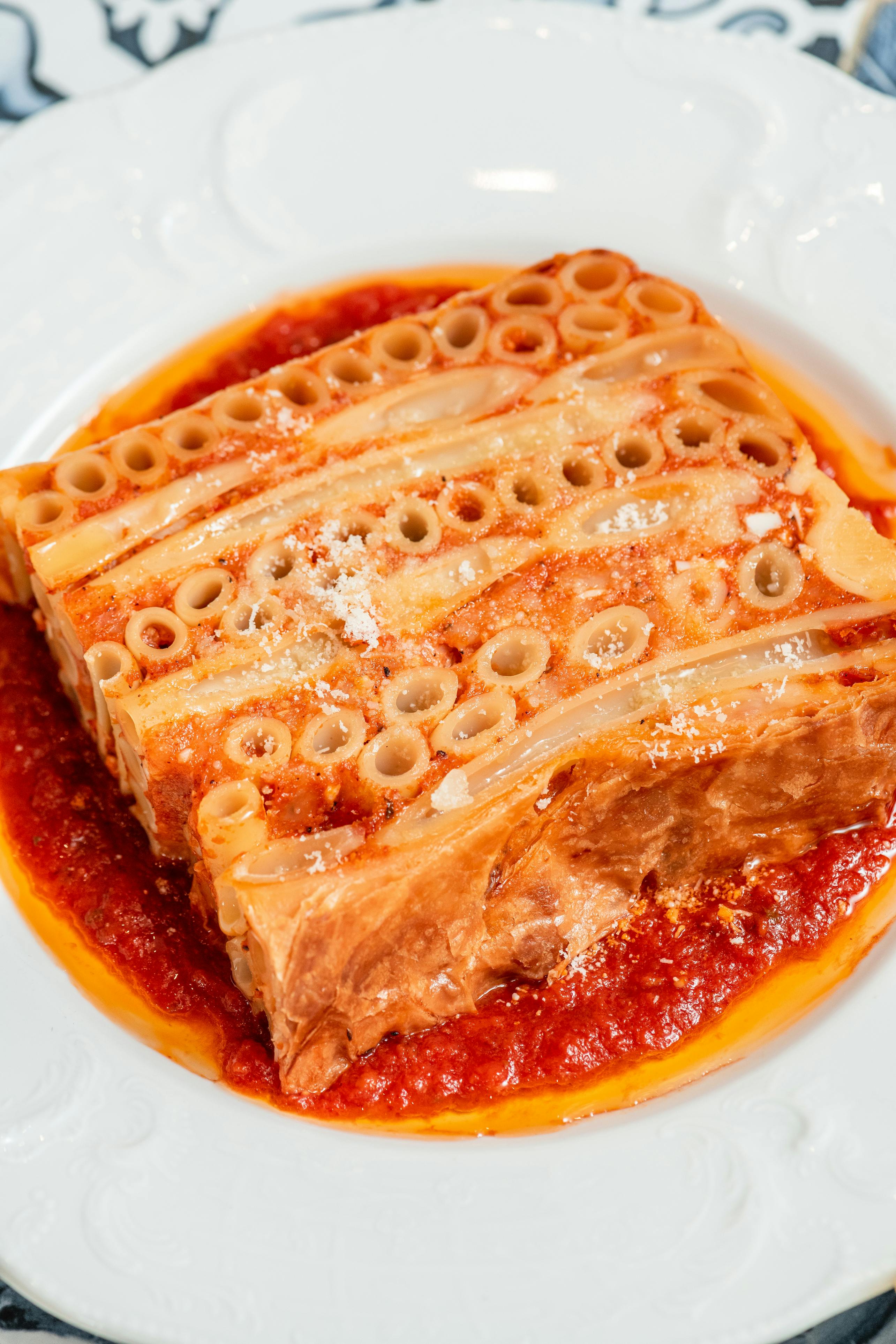 At ZUZU, the baked ziti is robust yet simple, its ingredients limited to made in-house pasta, layered with ricotta, tomato, mozzarella, and Parmesan, then doused with pomodoro sauce. That said, it's also a work of art, with each ziti carefully arranged into veritable mosaic of pasta because, as Zannoni confesses, "I wanted it to look like a honeycomb."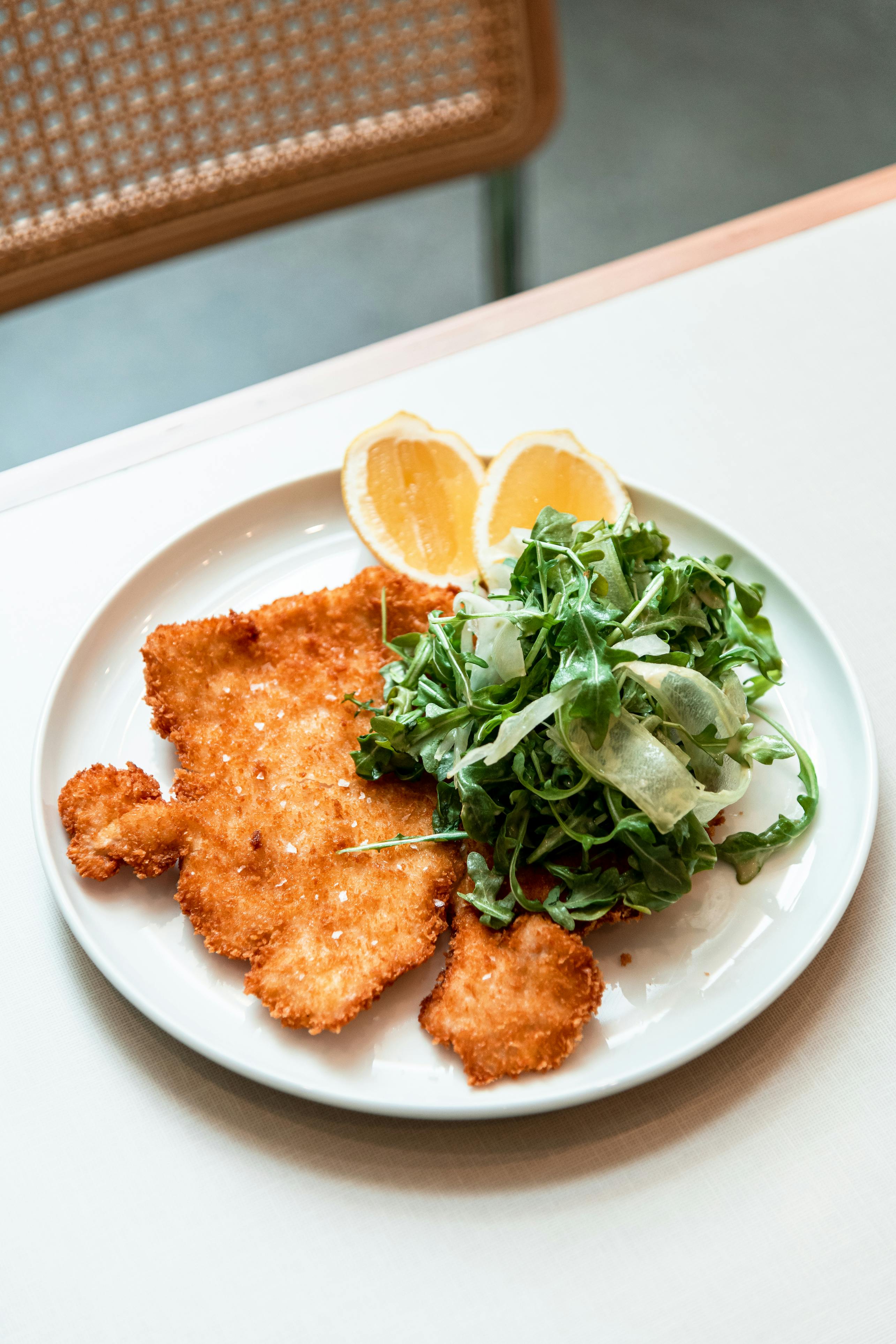 Even more simple is the chicken milanese. The flattened, juicy breast is coated in a delicately thin but textured layer of breadcrumbs and garnished with a crisp green salad of celery, fennel and arugula. What it lacks in extravagance, it makes up for in pared-down pleasurableness.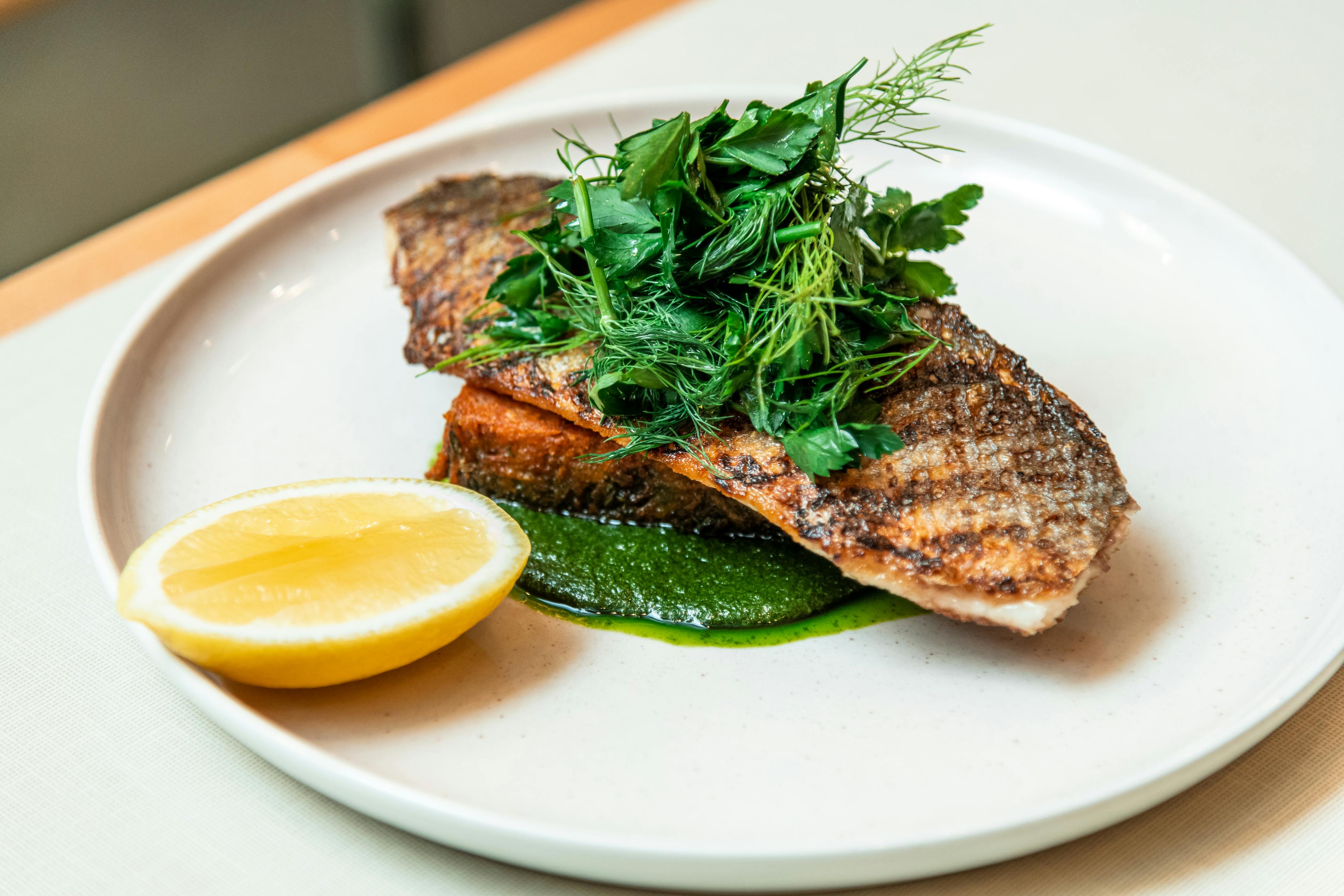 Although his nonna never rustled up a sea bream for Sunday dinner, that didn't stop Zannoni from putting one on ZUZU's menu. This version is devastatingly succulent, laid confidently on a bed of crisp potatoes and bathed in an intensely green salmoriglio, the herbaceous sauce of lemon, oregano, parsley that's a go-to fish accompaniment in southern Italy.
To pair with the food, ZUZU offers a selection of low-intervention wines that veer between imported Italian treasures and unsung Ontarian finds. Says Rutherford, "Our goal is to find grape varietals that people really recognize – such as Pinot Grigio – and then find a fun version, something funky, made with skin contact, that pulls you away from that traditional glass of wine."
Then there are the cocktails, a juicy-citrusy-leaning selection of libations that both counteract and compliment the food. Christened with names of women that wouldn't be out of place in a Cinecittà film retrospective, you can imagine Sophia Loren and Marcello Mastroianni sipping them on the Via Veneto.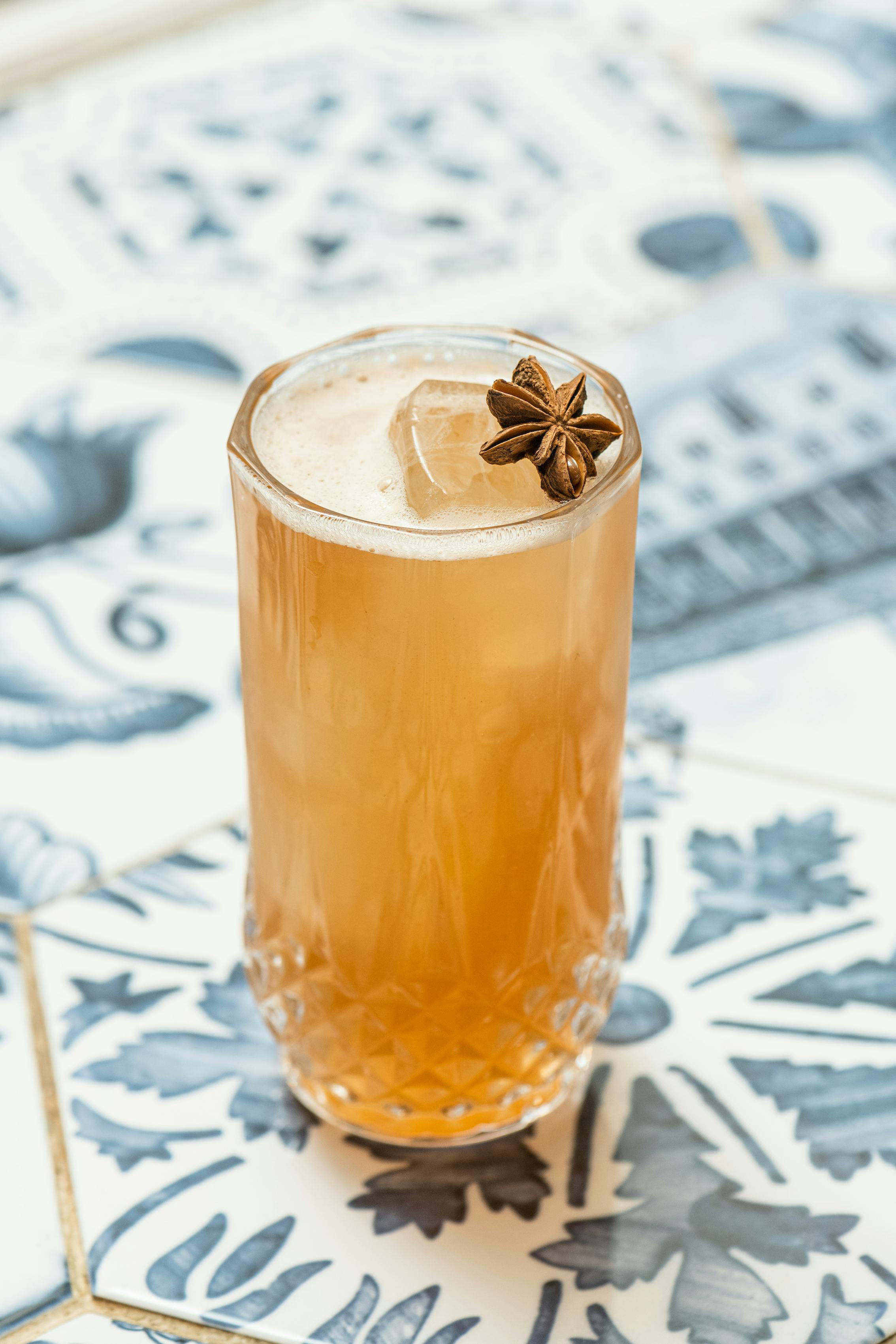 With a base of vodka, the Rosina starts off sweet thanks to Strega liqueur and honey, before revealing a refreshingly acidic bite courtesy of grapefruit and ginger sparkling water and orange bitters.
Featuring Amaro Montenegro, Select Aperitivo, lemon and honey, the Marc'Antonia offers a subtle Italian twist on a Paper Plane with the usual bourbon being swapped out for Vecchia Romagna brandy.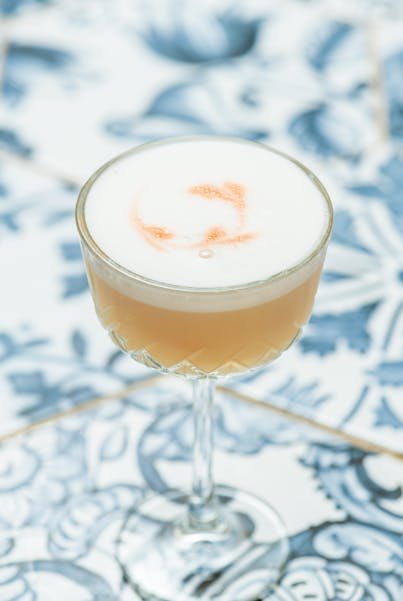 The Egidia veers heavily into Margarita territory with mescal, tequila, honey and lemon joining Grand Marnier, all shook up and topped with a froth of vegan foam.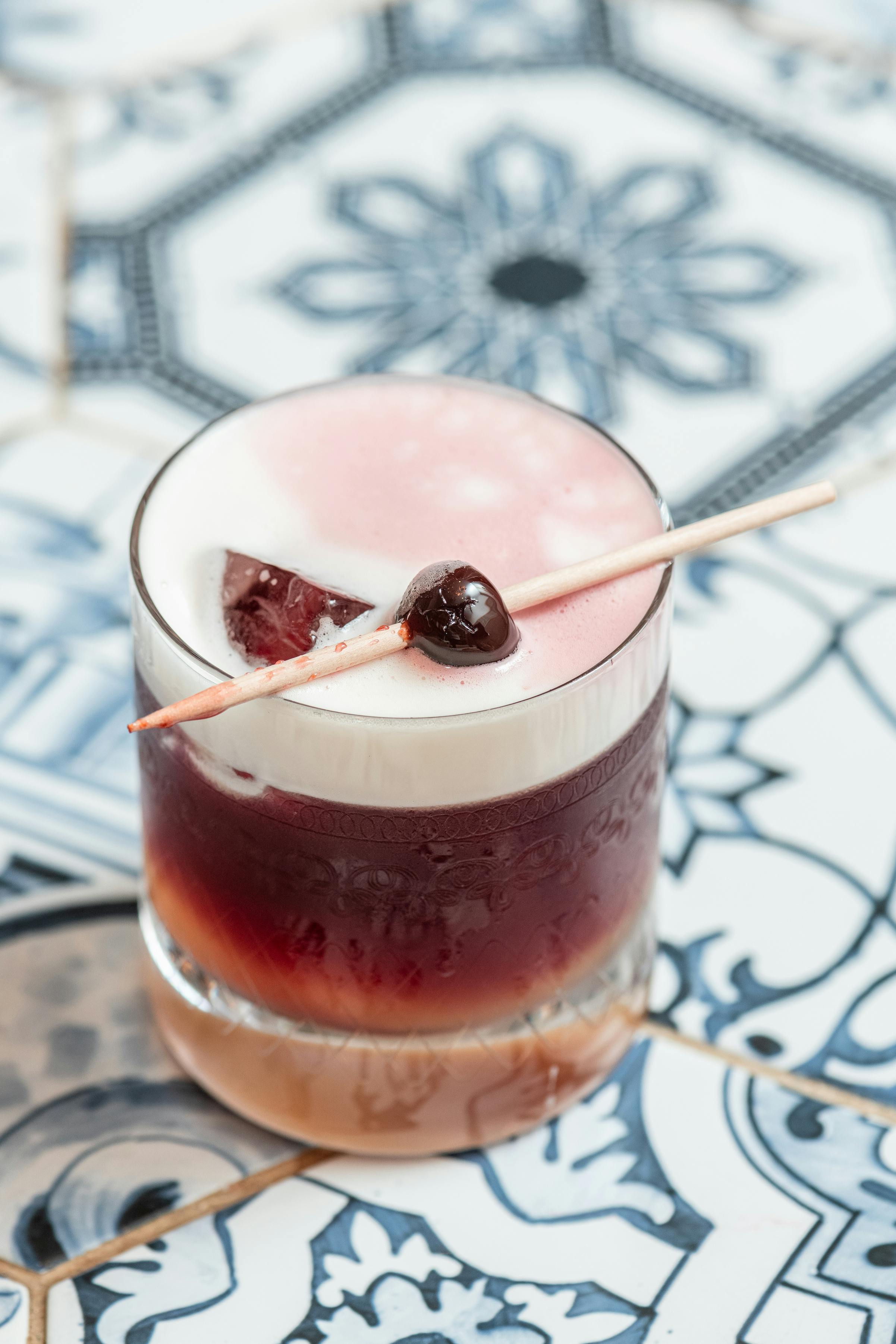 The same frothy cap adorns the Ginevra, a fetching riff on a classic gin-based Clover Club, with gin, vermouth, dry curacao and Mornng Glory juice finished with a daring dark pink spray of lambrusco and garnished with an Amarena cherry.
While hewing true to the '50s, Matteo Floris, Gusto 54's wine and beverage director, works to forge connections between the bar and restaurant, looking for creative ways of integrating, and repurposing, ingredients from the kitchen and café into the drinks.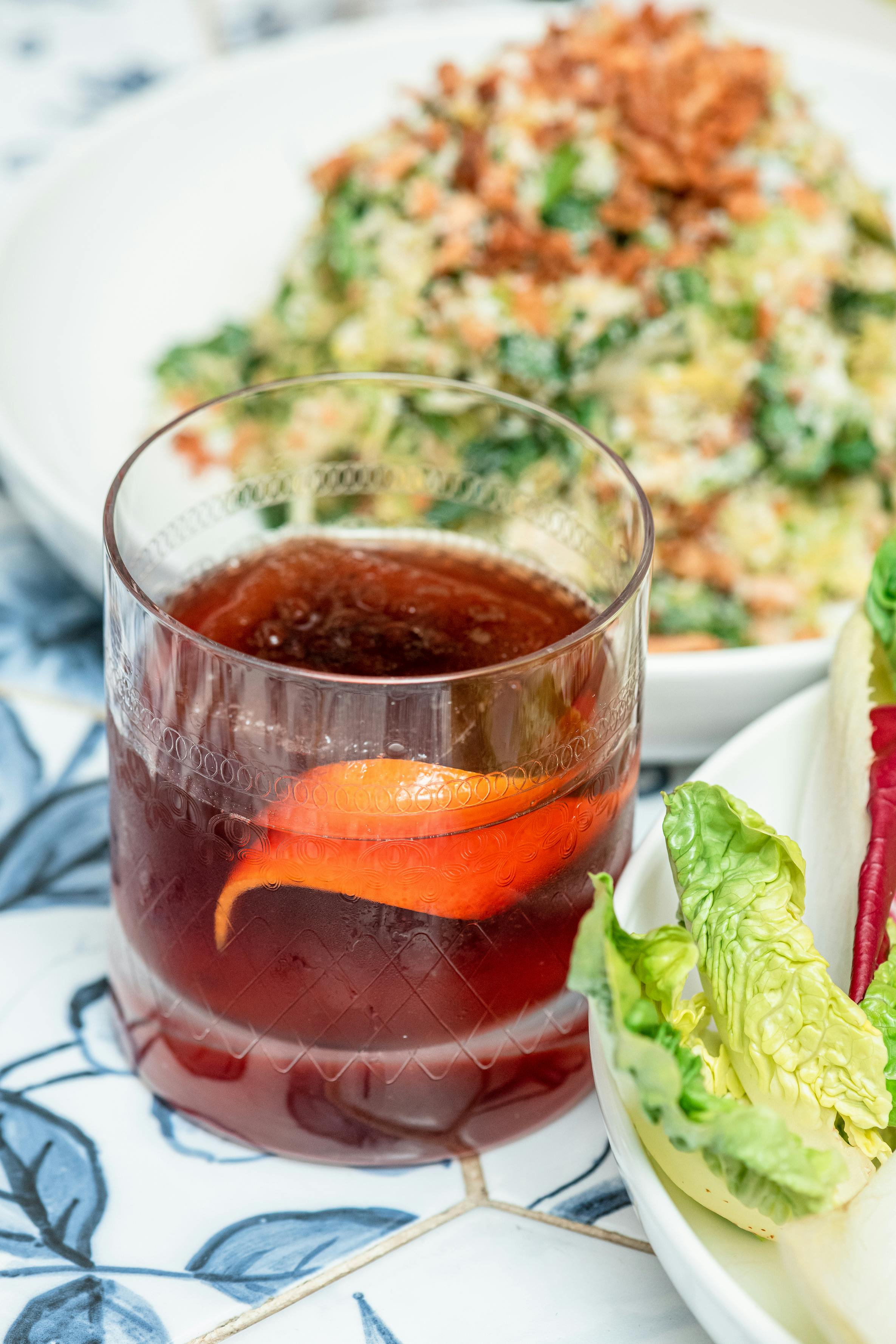 The Café Negroni, for example, came into being as a result of Floris' reluctance to throw away leftover brewed coffee. Instead of trashing it, he froze it. It was only later that he thought, 'This would go well with Campari!"
The resulting drink is a fiery red mix of gin, vermouth and Campari into which a jumbo cold brew ice cube is dropped. As the coffee cube melts, the drink gets duskier and acquires a subtle espresso bite. It's one of the best liquid mergers around.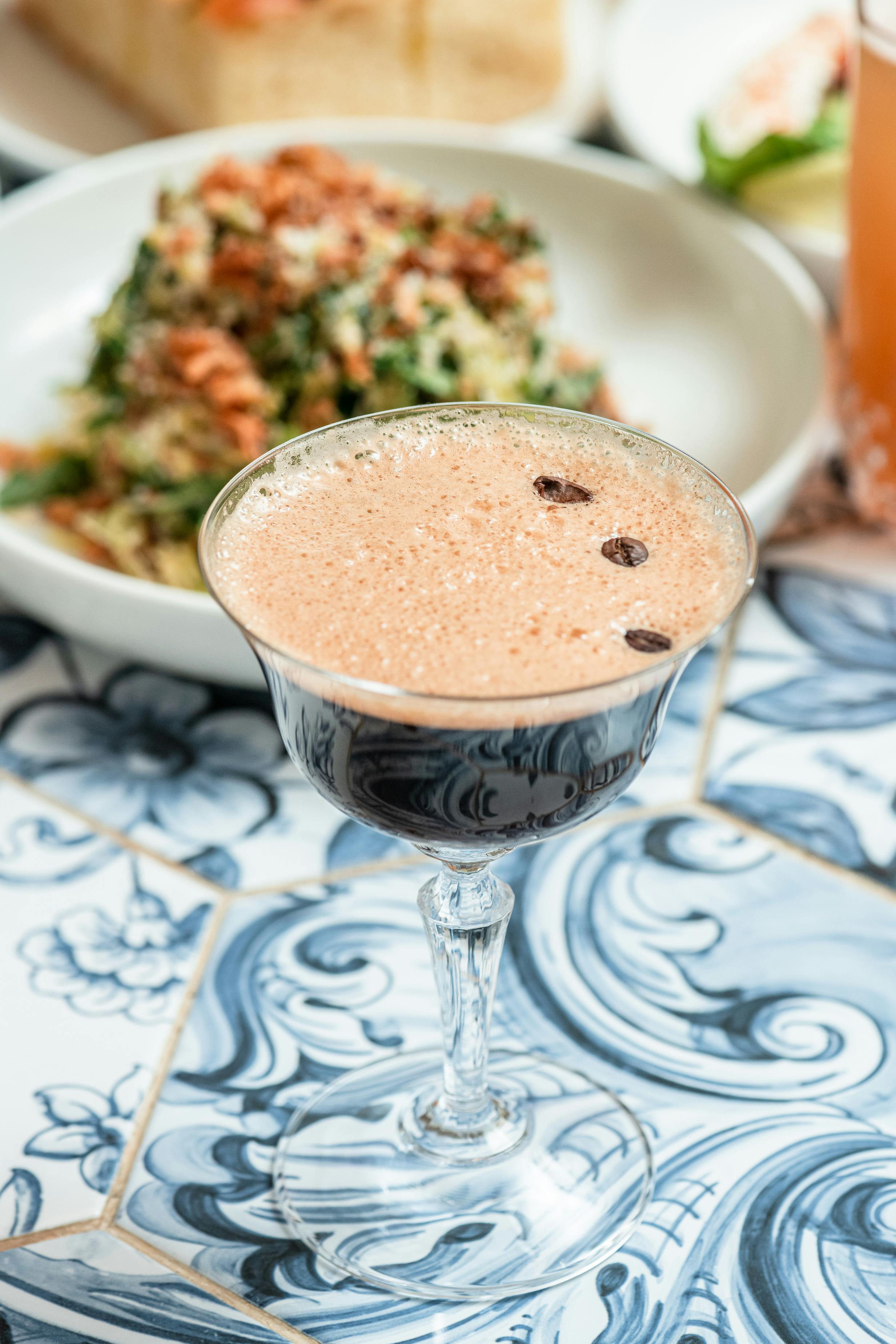 You can get a similarly inspired java jolt from the Nitro Espresso Martini, an intoxicating mix of vodka, coffee liqueur and nitrogen. Like much of ZUZU's food and drinks, its singularity is a consequence of ZUZU's partnerships with local suppliers, notably Dairy Distillery, an Almonte, ON, dairy farm that recycles leftovers to produce Vodkow, a slightly sweet-tasting vodka with a caramel finish. As for the nitrogen, it comes courtesy of Brood, a cutting-edge manufacturer in Mississauga whose dispensers collect nitrogen gas from the atmosphere instead of relying on tanks.
Of course, no classic Italian repast is complete without the sacred end-of-meal trinity of a dolce, a digestivo and a café. ZUZU offers several desserts – including a rum baba soaked not just in rum, but in white wine syrup – and an impressive selection of Italian liqueurs. As for the coffee, you can choose between innovative Subtext pour-overs, Rufino brews and classic dark Oro espresso. That the latter is made in a descendant of the machine with which ZUZU's first Zu launched a potent, and still ongoing, culinary revolution, makes for a fitting gran finale.