As restaurant names go, Annex Social may not be the most descriptive. Yet, for all it omits, it neatly conveys the notion of conviviality, entertainment and neighbourhood pride. Add to that a menu of scratch-made, American bar food with a twist, and there's little more you need to know. At Annex Social, business partners Spencer Fox and Deuze Ferreira have created what Ferreira describes as a "really chill" watering hole that comforts on every level. With choice eats, cheery cocktails and a lineup of programming designed to entertain, the name Annex Social reveals more than you might think.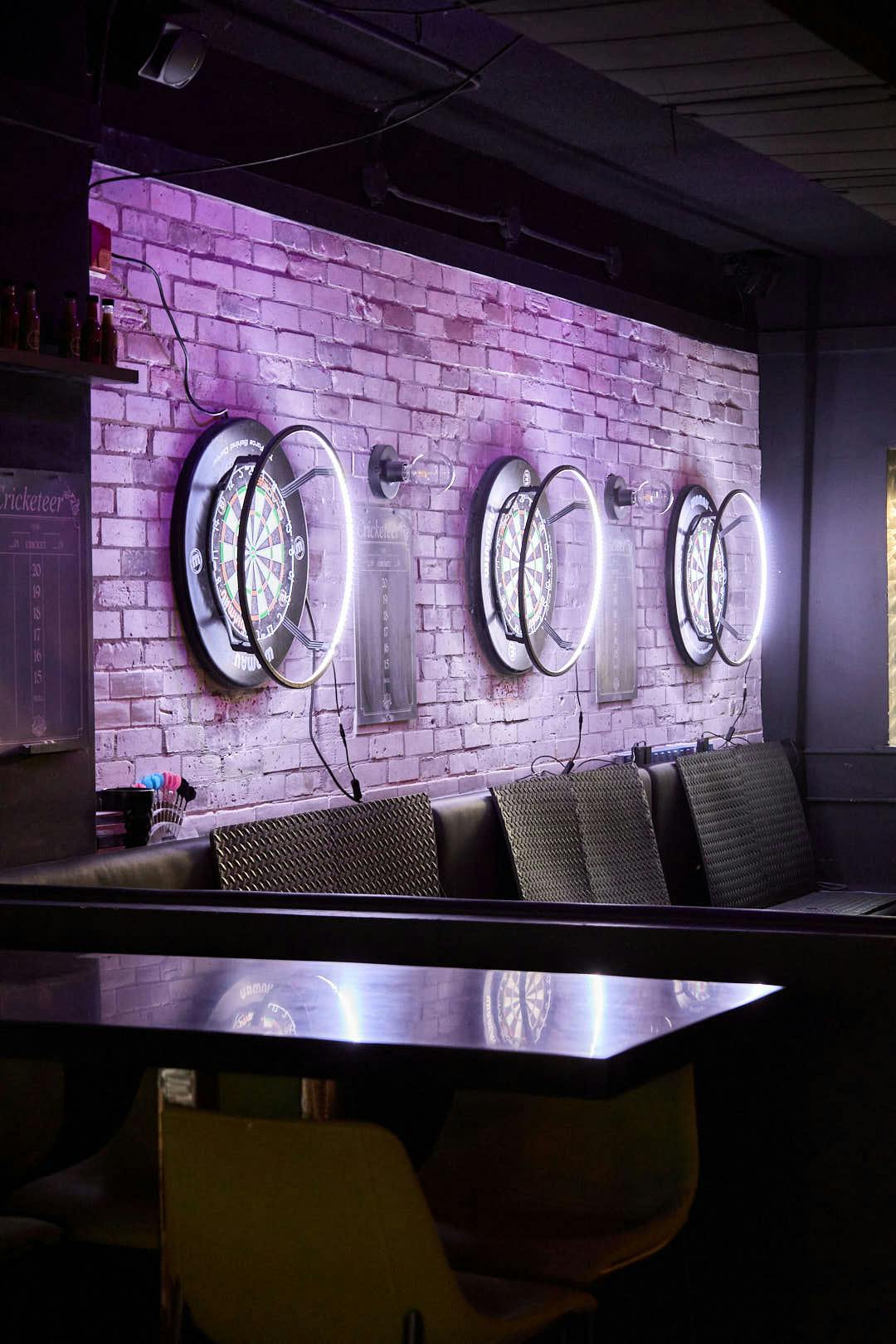 For neighbourhood kid Spencer Fox, the goal was always to open "a space for the community that can satisfy a number of [its] needs." A place where people can "hang out, watch sports, play darts, and get a great bite of food," Annex Social satisfies on multiple levels. Large enough to accommodate more than 150 guests — inside and on a bright back patio — the spacious spot welcomes boisterous families, athletes from nearby Bill Bolton Arena, chummy locals, and cutesy couples looking for a quiet corner table, and eager for a taste of chef Fox's scratch-made fare.
Livened up by a world of influences, Fox's menu features staples given a contemporary twist. "I always wanted to play with flavours and apply them, treat whatever it is, be it a burger, a chicken sandwich, or a pizza, treat it as a platform to apply different flavours to," explains Fox. Whether it's a green-chile-topped burger or a pizza redolent with the aroma of Koreatown's tastiest mandu, Fox's dishes tempt diners' cravings for both nostalgia and bold flavours.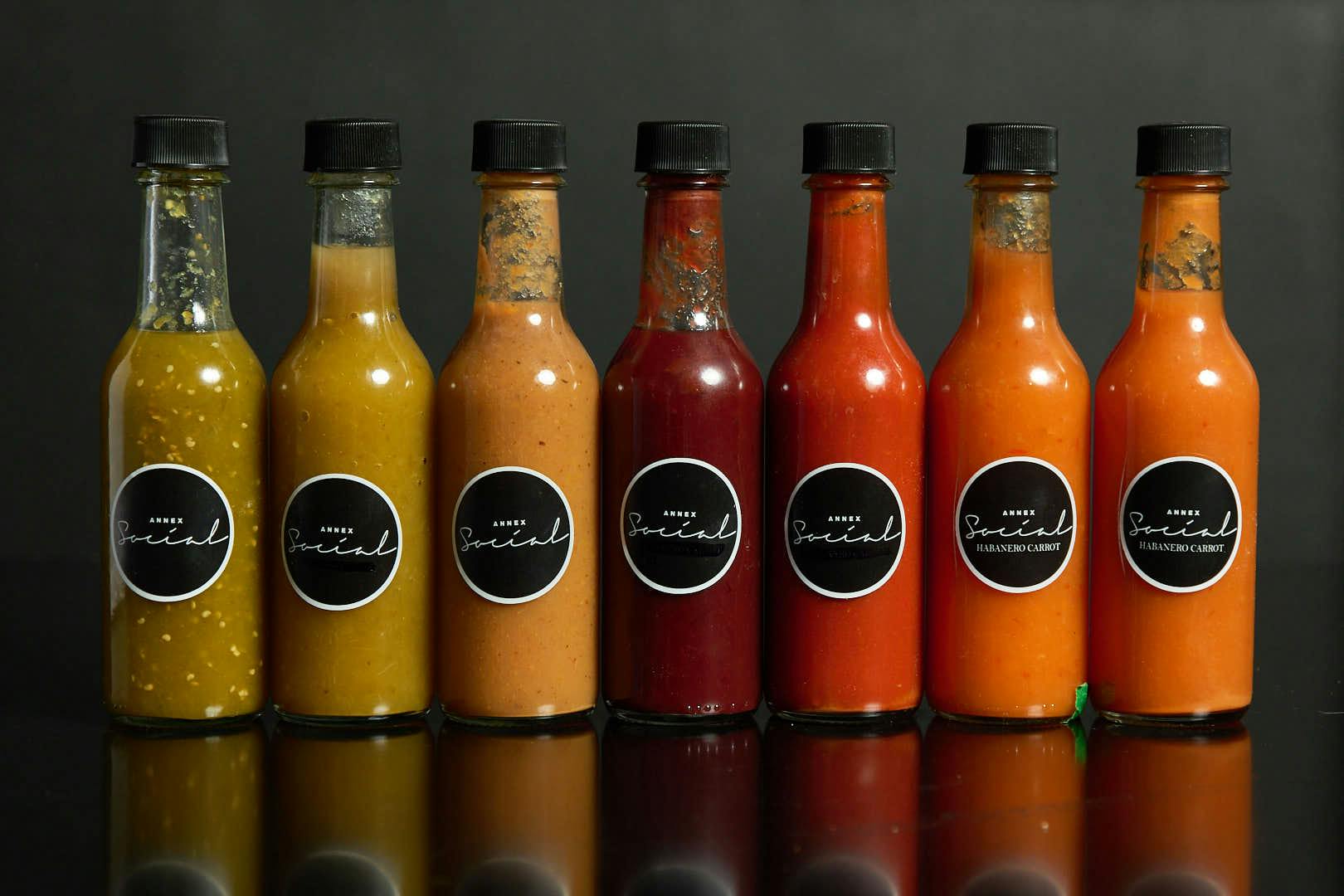 Thanks to a lively hot sauce program, Annex Social also entices those who live for spice. Proudly listed on a chalk menu in an area of the room dubbed the "Fermentation Station," the team's latest creations — peppery condiments, intriguing pickles and relishes — range from mild to punishing. Each features ingredients combined in recipes crafted from a mix of know-how and pure originality. "The hot sauce program," says Fox, who finds inspiration from his extensive travels in Mexico and from eating out, "is contingent upon seasons, but also any harebrained ideas we may come up with." It's "kind of like a mad scientist project," he says, adding quickly, "but entirely safe." Staples of the program include the can't-take-them-off-the-menu habanero Buffalo and festive cranberry habanero. From strawberry with chile de árbol to lime tomatillo serrano and dill pickle hot sauce, other options are experiments that, based on popularity, could earn their place on the permanent menu. Available for purchase, and incorporated into several of the menu's dishes, the sauces are an Annex Social hallmark.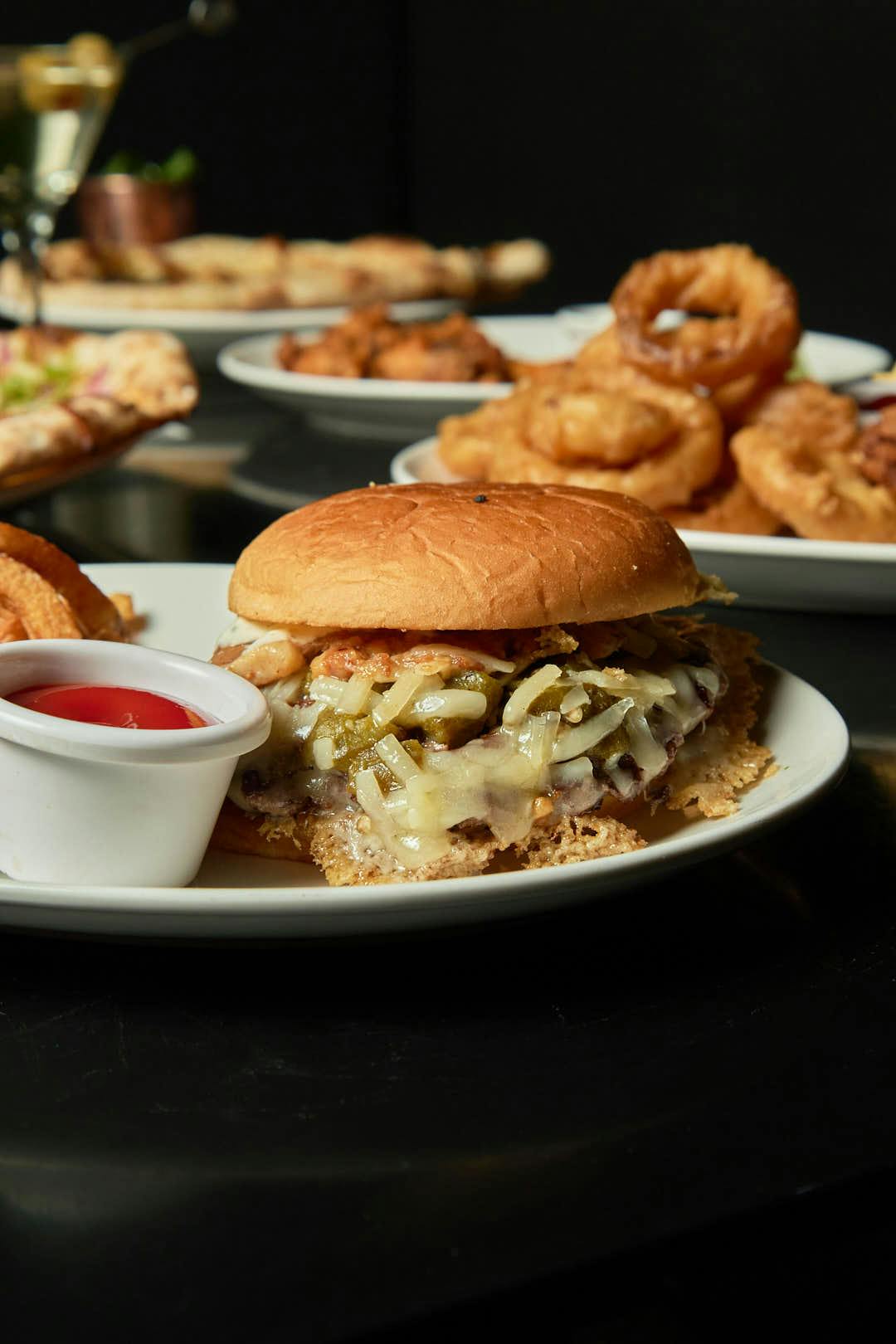 Order the kitchen's signature Green Chile Cheese Burger and get a first taste of the team's sassy approach to seasoning. Made with roasted and pickled jalapeños that are, according to Ferreira, "sometimes super hot, sometimes sweet," the dish carries an added frisson of surprise. With bacon jam and Mexican ranch — a take on the classic that includes cilantro, roast garlic, lime, agave syrup and roasted jalapeños — the burger satiates a primal urge for drippy, umami-rich sustenance that you can grab tightly with two hands.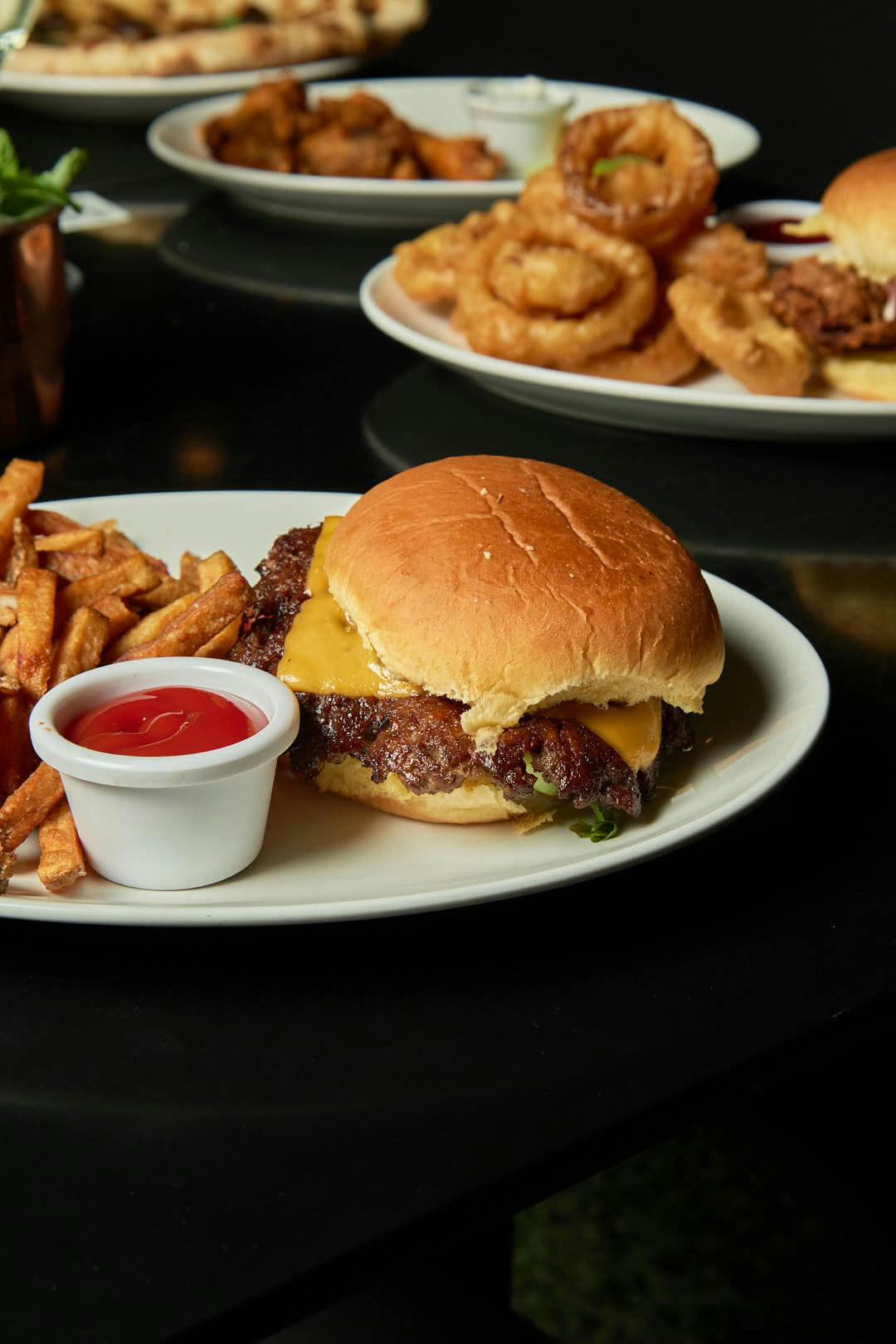 Timid types will find their bliss in the Cali Classic Burger, which arrives layered with conventional toppings, including American cheese, house-made kosher pickles, and a delicate dab of copycat Big Mac sauce.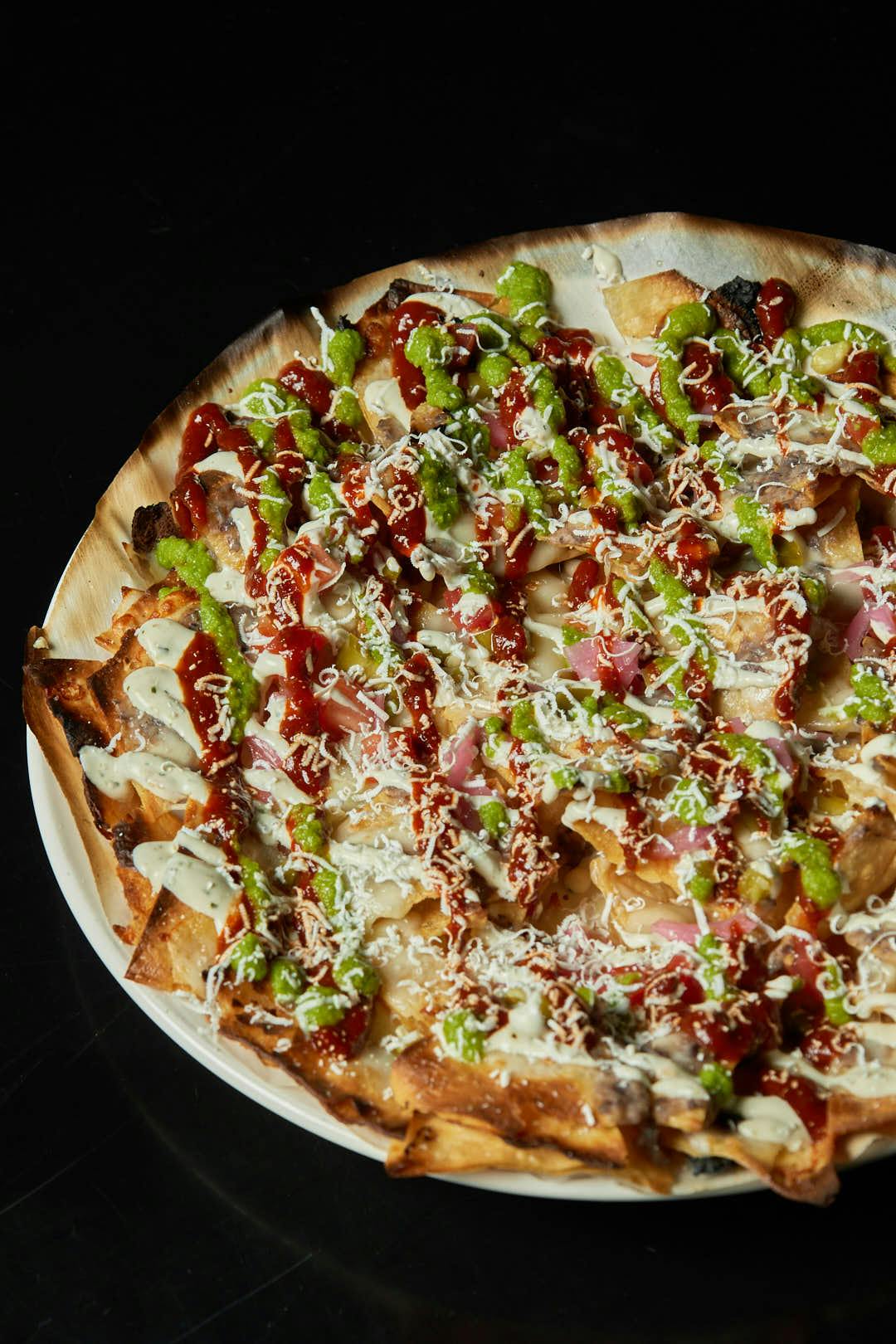 Shareable starters are crowd-pleasers ranging from nachos and poutine to wings, and Korean-Style Fried Dumplings. Wisely spread out — to ensure first-rate chip-to-topping ratios — Fox's nachos begin with a base of house-fried tortilla chips. Diced tomato and mozzarella lay the groundwork with red onion, and pickled jalapeños, before some kicky newcomers join the fiesta. Black bean sauce adds depth, while Mexican ranch offers creamy relief from peppy chipotle agave jalapeño salsa.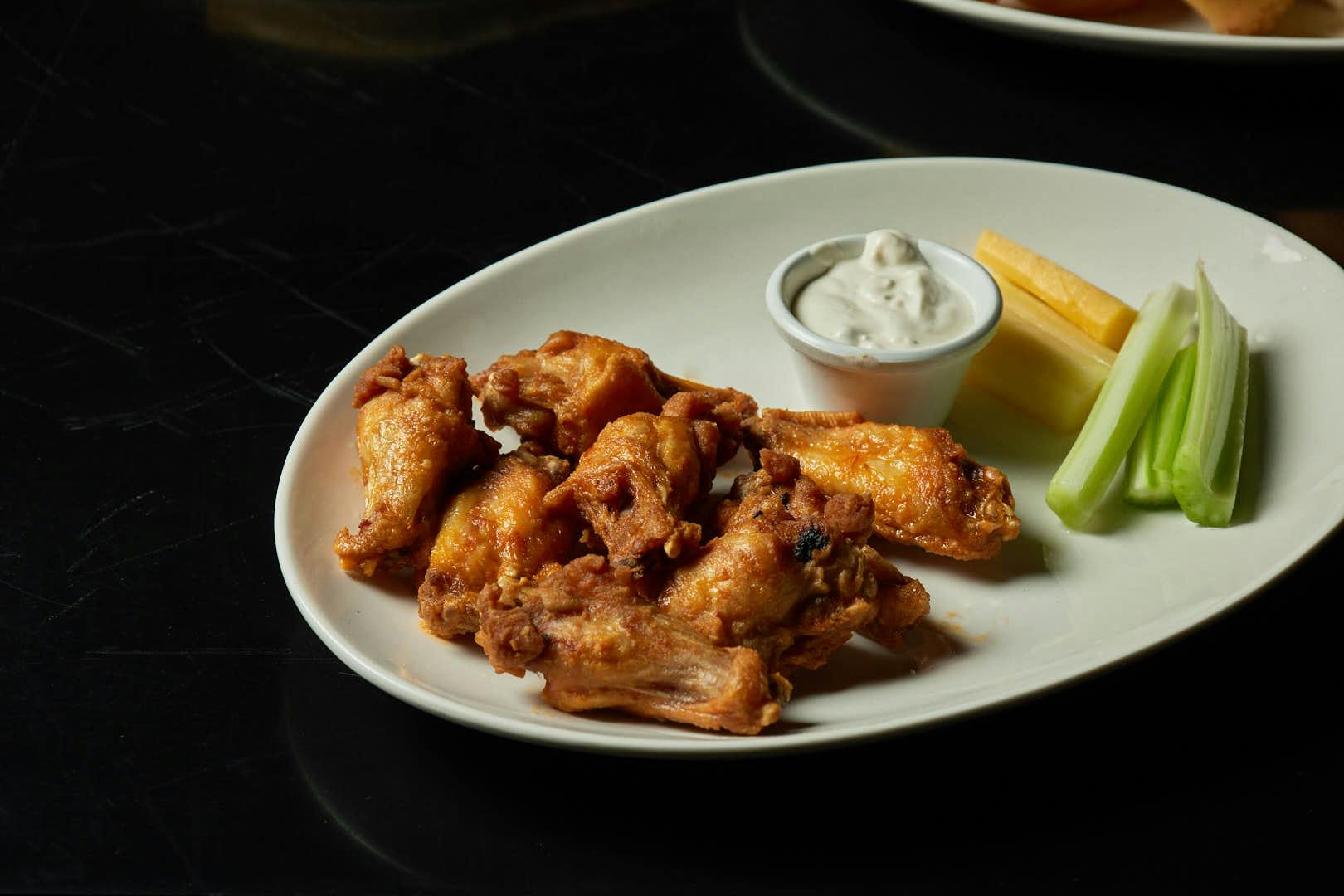 A perennial success, wings are a choose-your-own-adventure affair, with sauces ranging from mild roasted garlic to fiery habanero Buffalo. Unsure of which path to follow? Ask your friendly server for a hot-sauce sampling and test your mettle before you commit.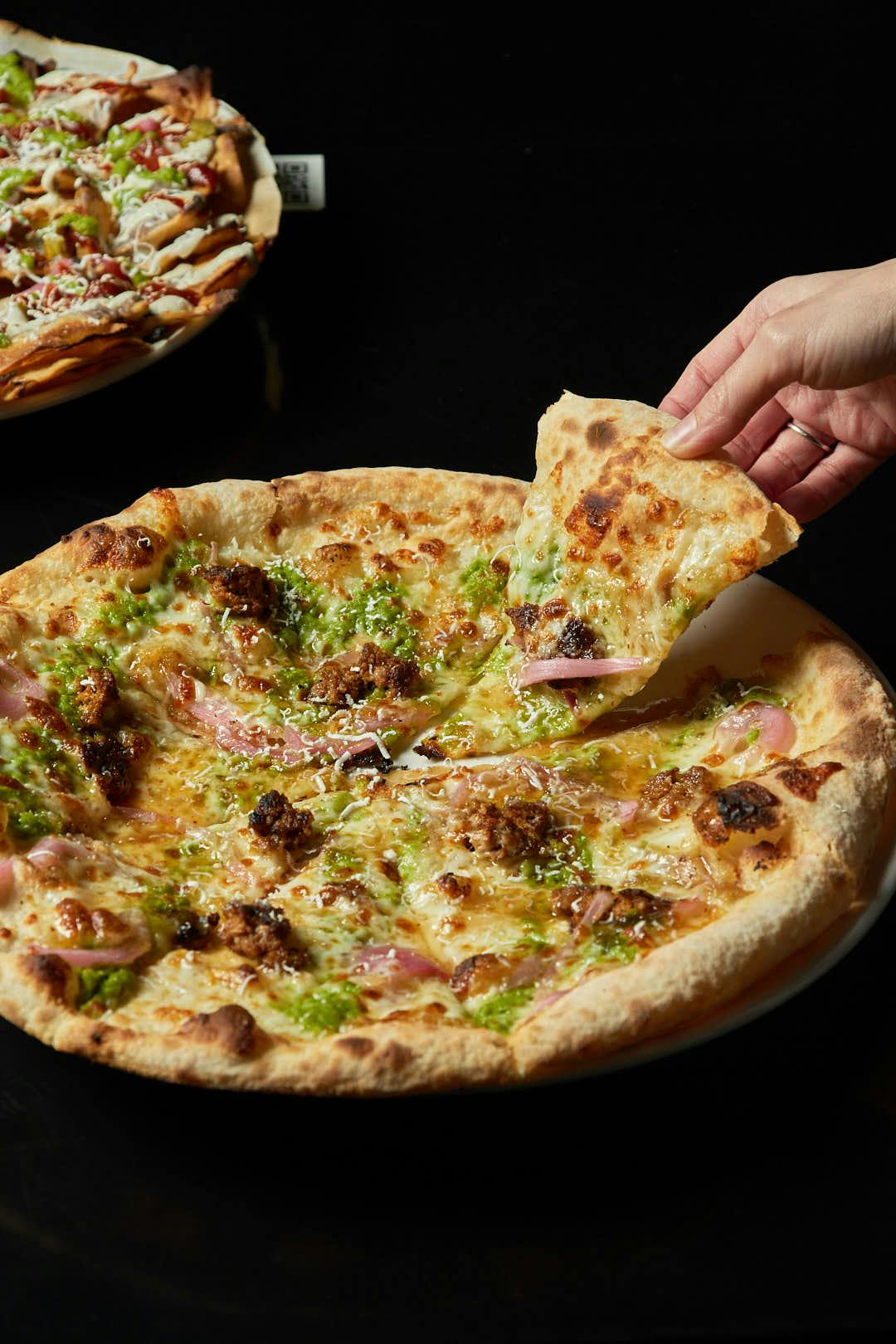 If pizza and a pint is more your style, you'll also find a selection of pies at Annex Social. Constructed on house-made dough, there's classic Pepperoni, along with a Margarita zhuzhed up with Cotija cheese. Still, with a base of roasted garlic and jalapeño salsa, chorizo, cheese, pickled onions, hot honey and Cotija, the Sweet Heat is the pizza that should be calling your name. Flavourful and only subtly spiced, it's a perfect example of Fox's playful approach to comfort cooking.
Carried by grilled and pickled mushrooms, chorizo, Chinese-style chili oil and a savoury ginger and soy glaze, Mushroom & Pork Dumpling pizza is another appealing departure from the norm.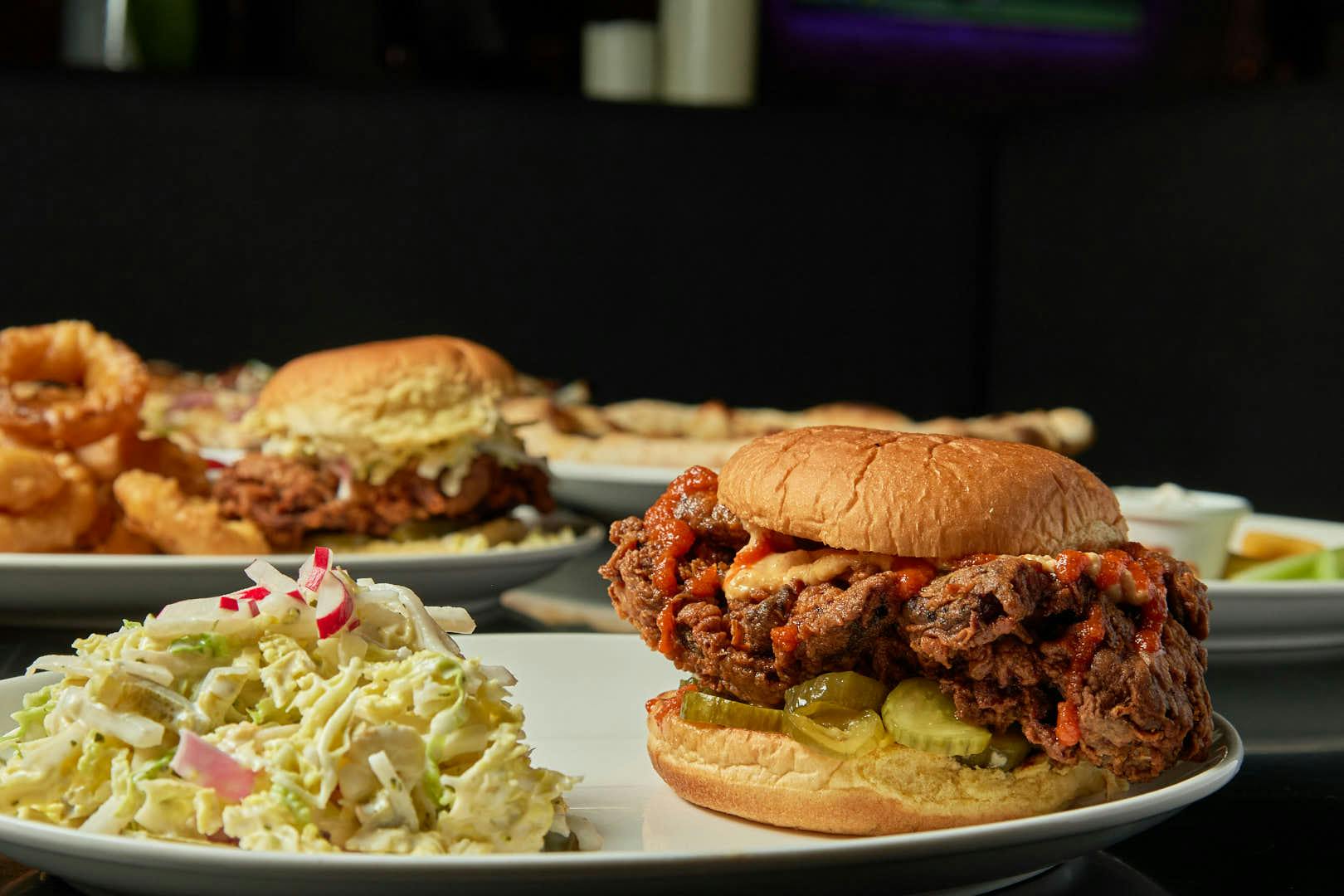 In addition to burgers, the menu's sandwich section includes colossal fried chicken alternatives that are as shatteringly crisp as they are tender, juicy, and fat with flavour. Four options range from Mexican Ranch to a Korean BBQ knockout with kimchi mayo, bread and butter pickles, barbecue sauce and your choice of fresh-cut fries, zippy slaw or crunchy, tender, diner-style onion rings. Leave your resolutions at the door: these sandwiches are as inviting as your Instagram feed and you'll devour every bite.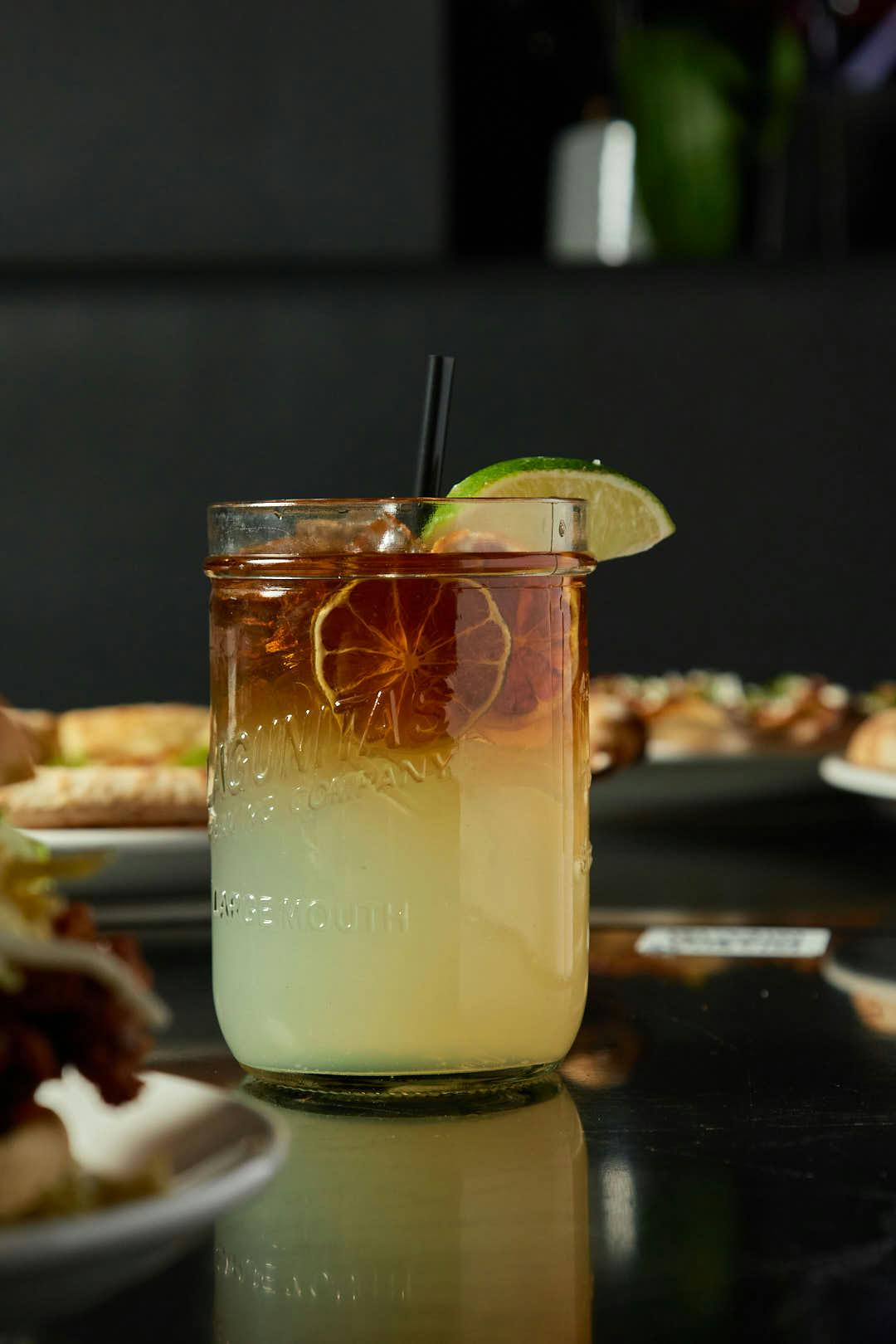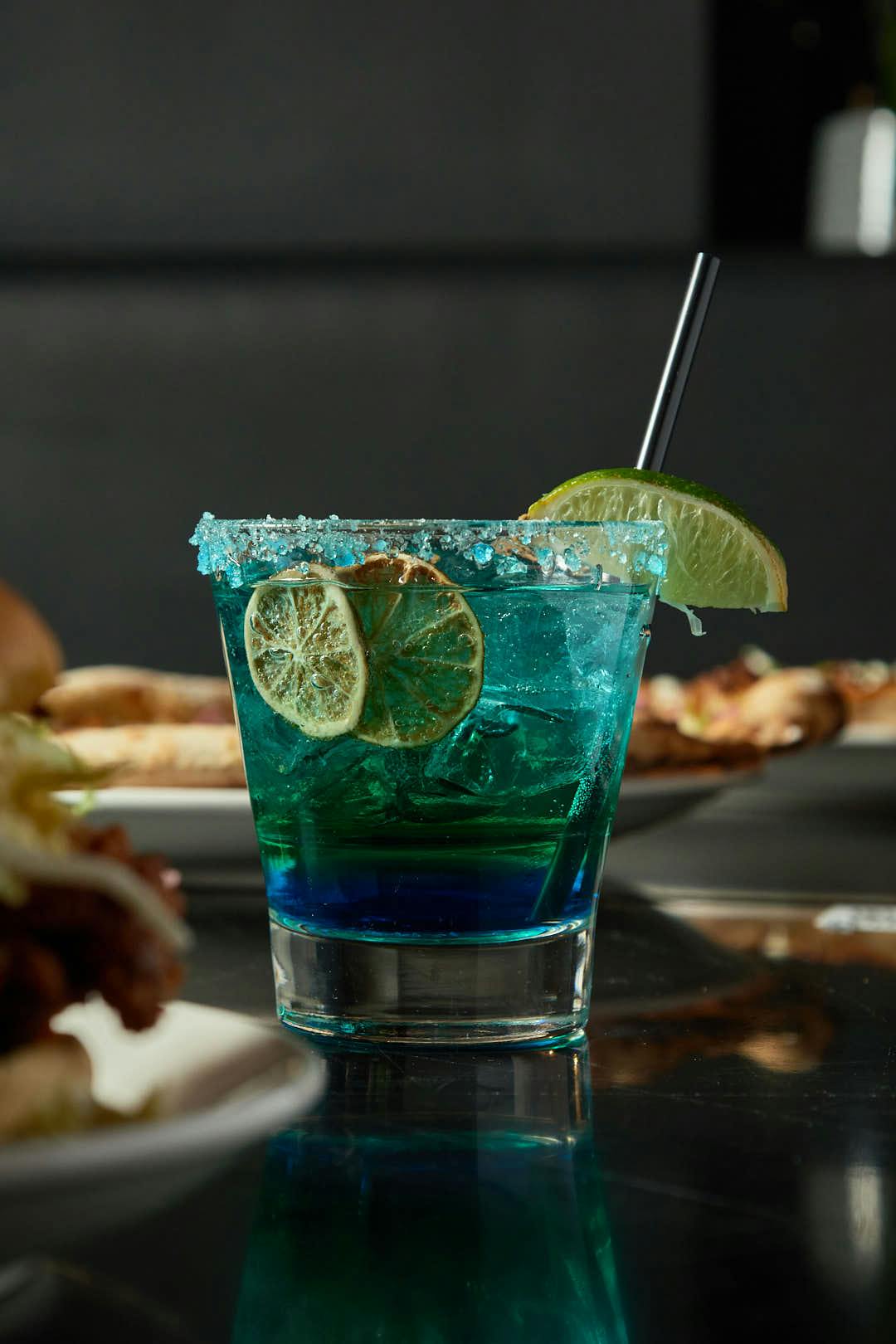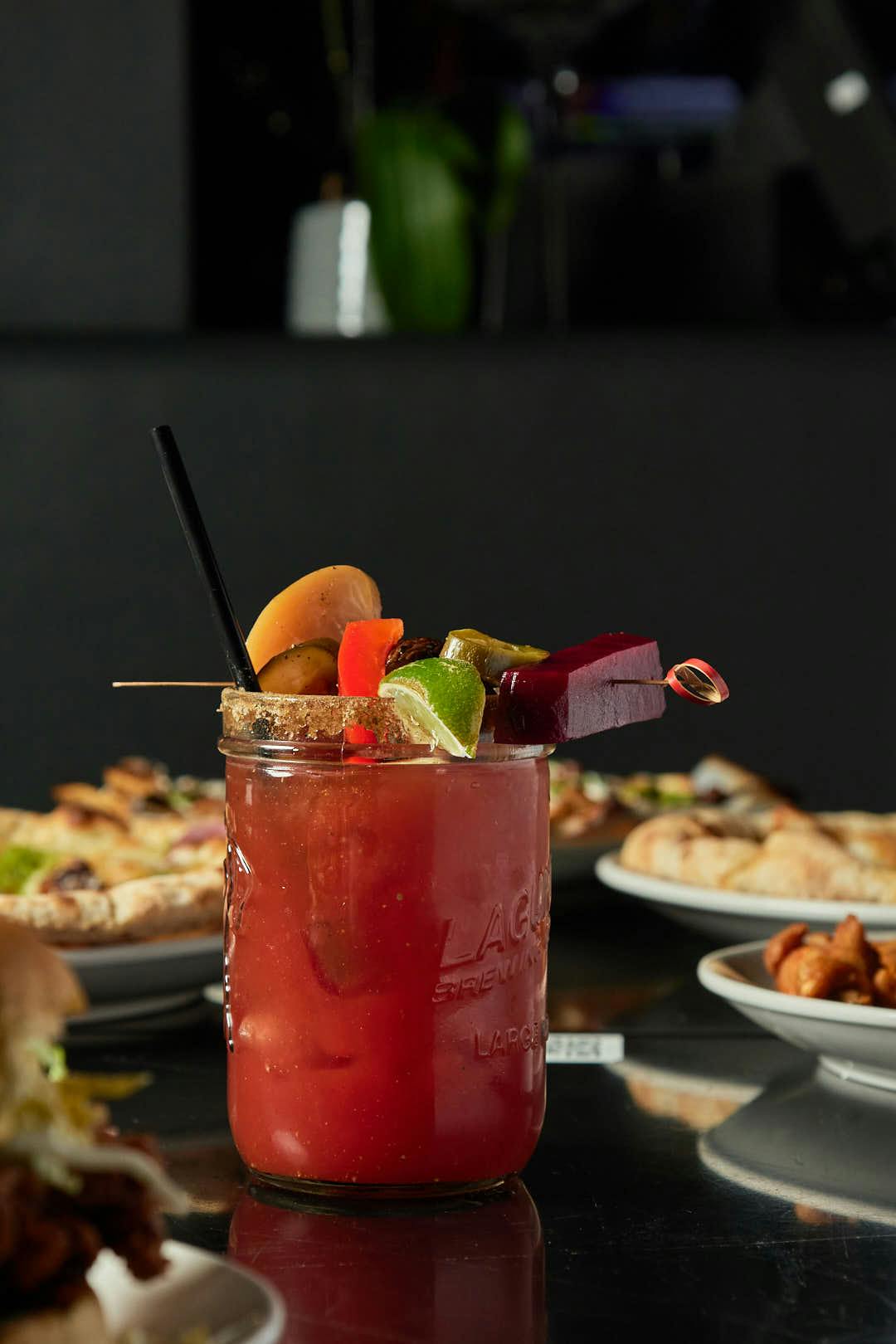 With an events calendar that ranges from live music and karaoke, to evenings tailored to movie buffs, Bachelor fans, sports enthusiasts and more, there are plenty of reasons to discover your tipple of choice among Annex Social's crowded cocktail list. Clearly, the team is having fun with the abundance of bottles behind the bar. Whether you and your boo dive into the shareable Toronto Island Iced Tea, order Spicy Dill Pickle Caesars (made with house pickles), or experiment with limited-edition Purple Jesus drinks (dreamt up for the recent Big Lebowski anniversary party), you'll be spoiled for choice.
Ten taps — half pouring local finds, the other a curated selection of international classics — ensure that beer drinkers will also find a perfect companion to the kitchen's offerings. Among the options, pints from Beau's and Steam Whistle Brewing, and a selection of craft brews from Scarborough's Common Good Beer Company, all make light work of quenching even the fiercest of thirsts.
In Annex Social, chef Fox has done exactly what he set out to do — create a casual hub where his neighbours can enjoy food, fun, and each other's company. The fact that Annex Social is also a hot sauce hot spot? That's just one more great reason to stop by.