Located in Markham, Appa's Original Kitchen is serving up some seriously delicious Sri Lankan food.
Having just opened New Year's Day 2021, Appa's Original Kitchen has already earned the locals' love. Open throughout the week for lunch and dinner, a steady flow of orders piles up for this quaint Sri Lankan kitchen. Sights of massive lineups on weekends that wrap around the building have become the norm.
Owner Ruban Subramaniam is a local Toronto chef who has been cooking since he was a child. During the pandemic, he was sitting at home making up sauces and giving out samples to friends and family. Due to their constant requests for more, Subramaniam started churning out bigger batches and was encouraged by his family to start up a catering business. After realizing his home kitchen was a tad bit too small, he decided it was time to open up shop elsewhere. When this location within the community opened up, he jumped on the opportunity and hasn't looked back since.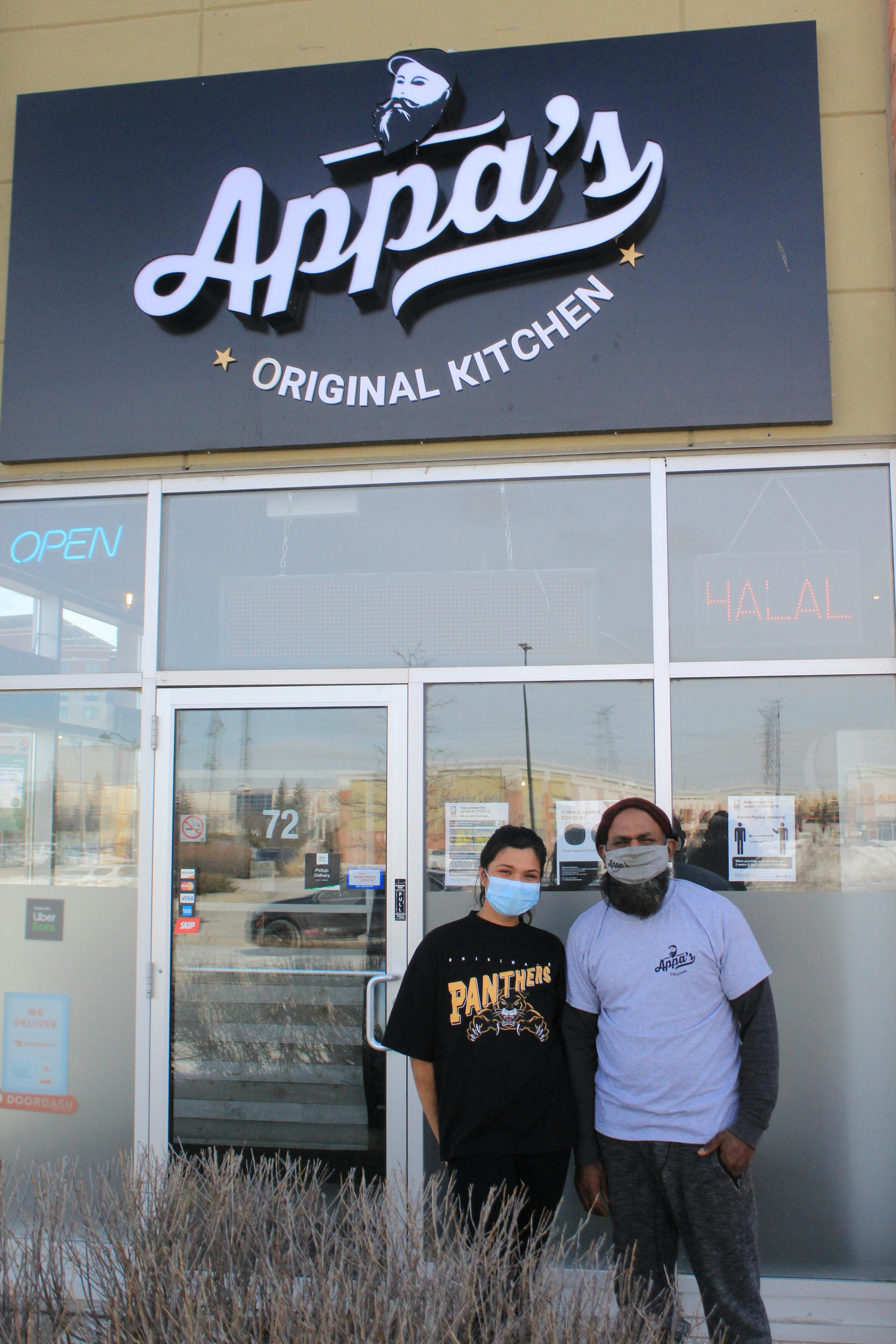 Pooks (left) and Ruban Subramaniam (right).
The Space:
Located at 30 Karachi Drive, Appa's occupies a modest corner unit of a broad shopping plaza in Markham. It operates as a strictly takeout joint, with a simple counter separating the entrance and the kitchen. The smell that emanates from the kitchen is intoxicating and fills the space.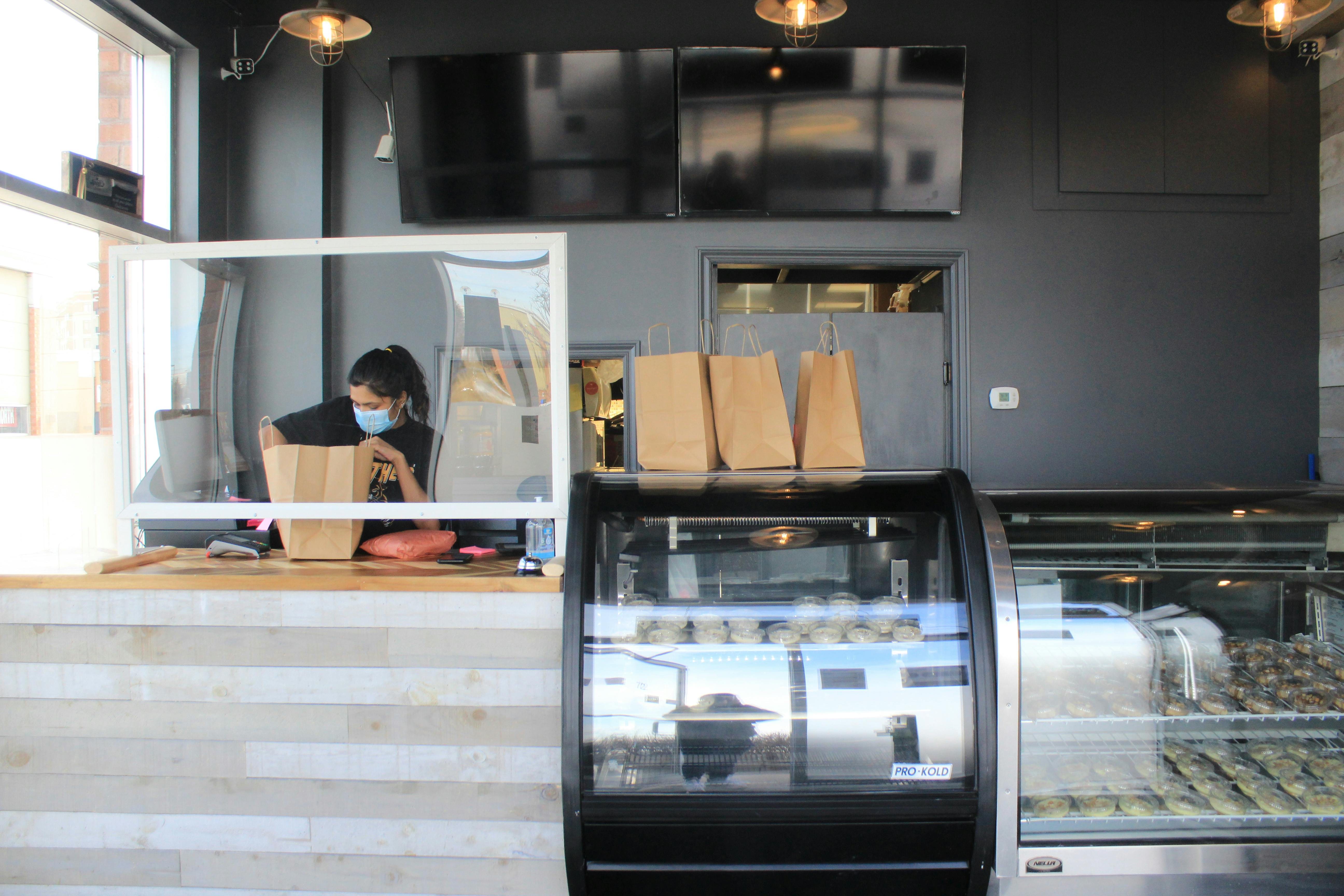 The Food:
The menu at Appa's focuses primarily on Sri Lankan food with some fusion dishes from Southeast Asia. The most popular dishes here are the Lamprais, which is a Sri Lankan staple with Dutch influences. It consists of a combination of rice, curry and proteins wrapped in banana leaves and cooked.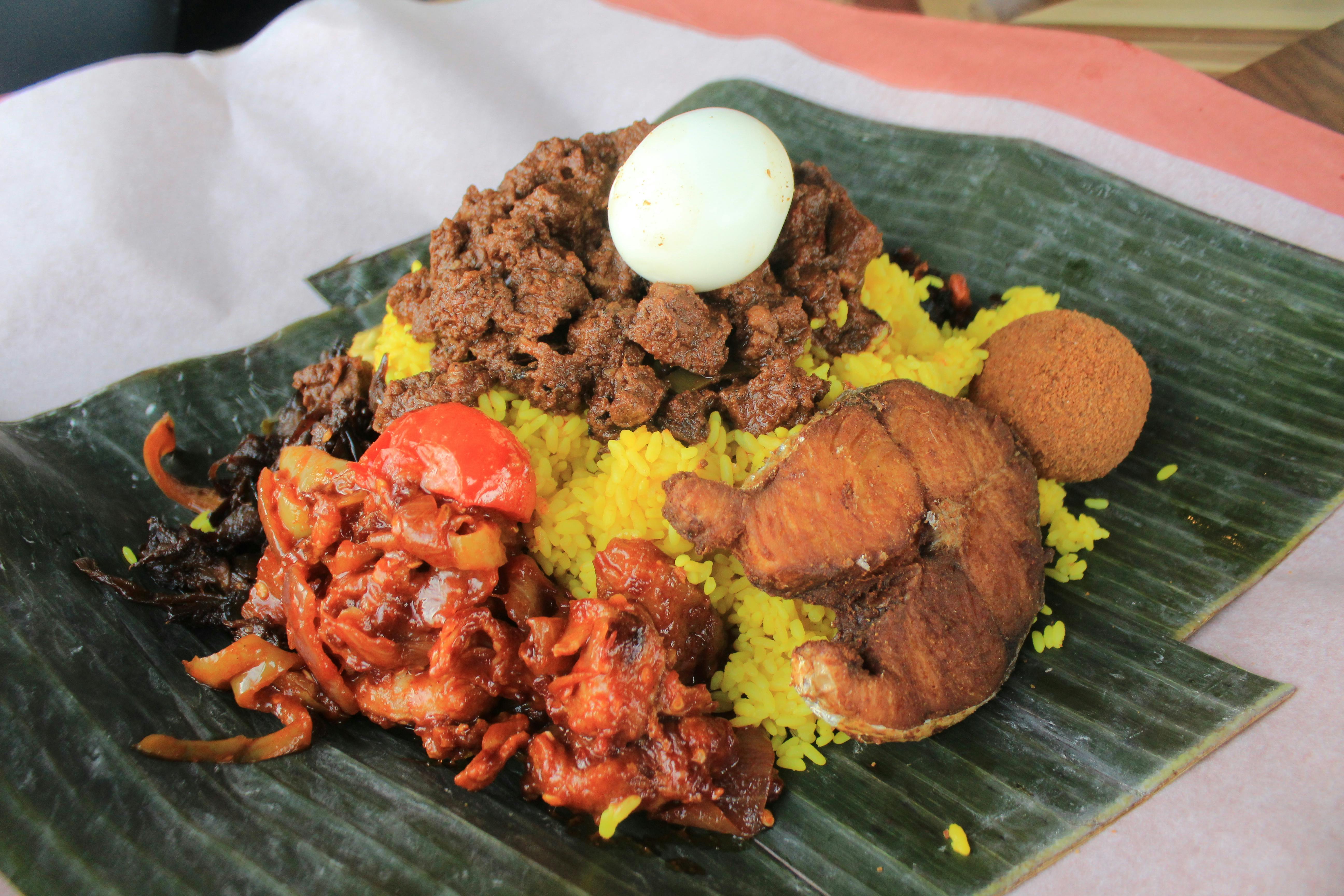 Easily the most popular dish is Appa's Sri Lankan Lamprais. Stuffed inside these banana leaves are an amalgamation of mutton curry, chicken devil, anchovies sambal, shrimp chili paste, boiled egg, fish fry, fish cutlet, yellow rice, eggplant moju and cashew and green peas curry. Though the rice might be a bit tame, the accompanying proteins like the chicken devil have quite the kick.
One of their other popular dishes is the Banana Leaf Seafood Feast, another variation of a Lamprais, which is usually a lunch special served throughout the week. It comes packed with crab curry, squid, shrimp fry, anchovies sambal, shrimp chili paste, boiled egg, fish fry, fish cutlet, yellow rice, eggplant moju and cashew and green peas curry. The melding of flavours is incredible and if you're looking for a strong seafood flavour, this has to be on your list to try.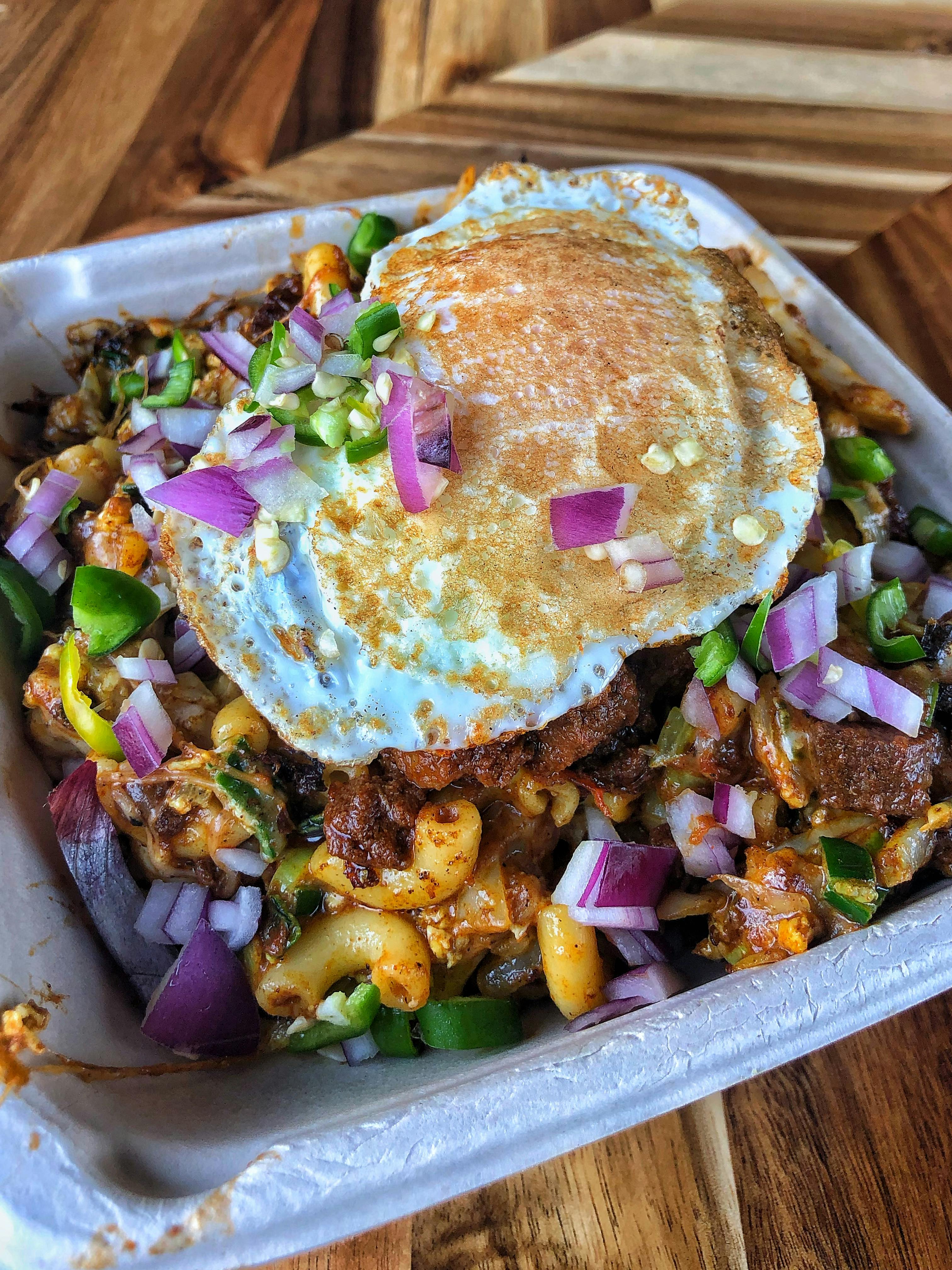 The Mutton Mac & Cheese Kottu is one of their original fusion dishes that incorporates the flavour of kottu roti but with a twist that includes chunks of mutton and macaroni. The cheese may not look readily present, but one fork full will put that question to bed.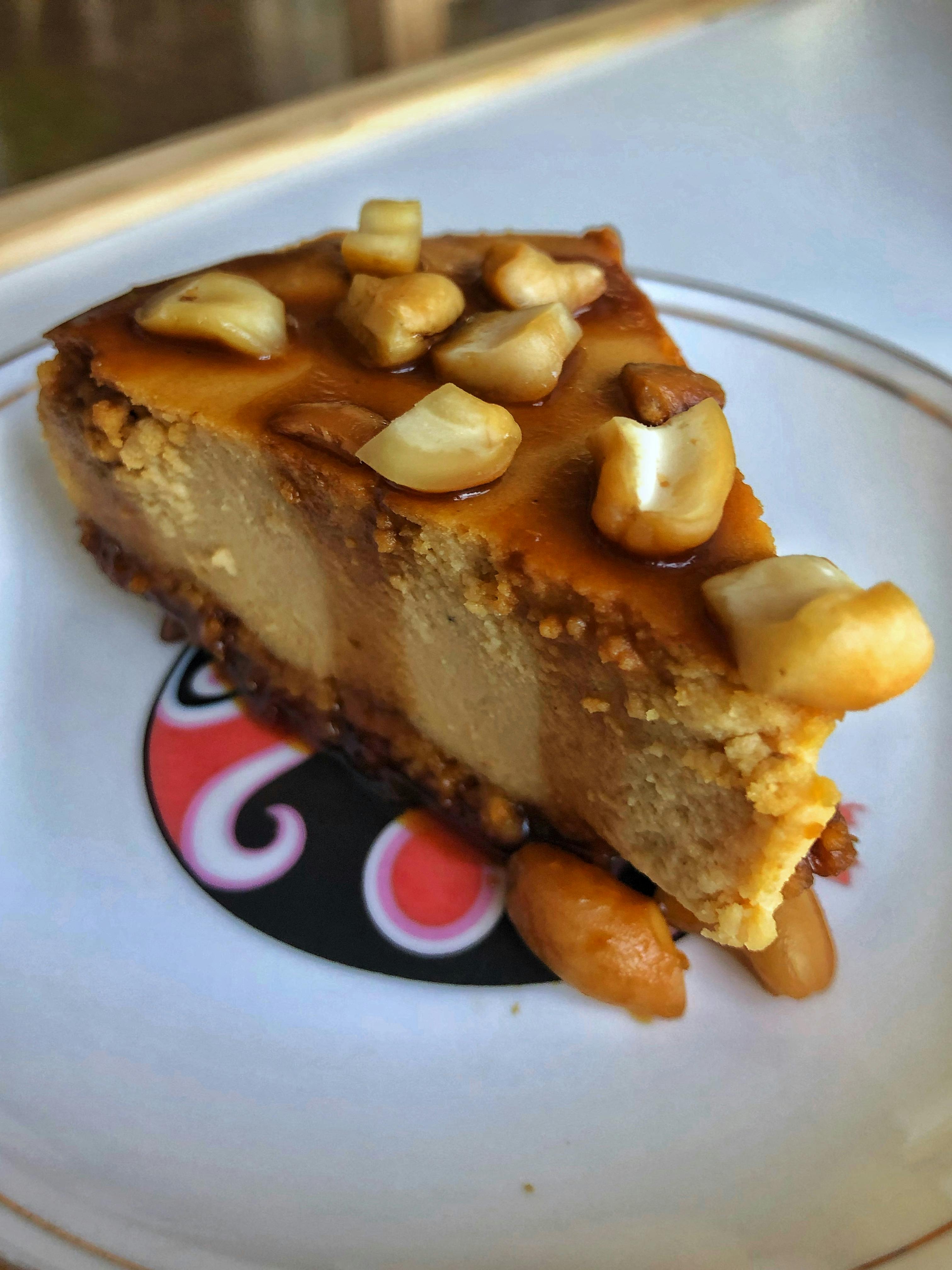 They offer several desserts like their Wattalapam Cheesecake, a cardamom-spiced cheesecake that is sweet and not overly dense and is one of their most popular. The Pineapple Fluff is another favourite, served with pineapple pieces in the custard and the Coconut Delight, which is velvety smooth.
If you're looking to order, be sure to order directly through their website for pickup. Though busy on weekdays for lunch, expect longer wait times over the weekends. Be sure to call in well ahead of time to make sure you can enjoy some comforting Sri Lankan cuisine.