Though Penny's Motel has been up and running since the Summer of 2021, their on-site snack bar, Après, is now in full swing with a seasonal menu curated by executive chef, Amber Plourde.
For those unfamiliar with the boutique motel, Penny's is a fabulous spot nestled up in Thornbury, a small town some 20 minutes north of Blue Mountain. Boasting 14 uniquely decorated rooms, a large courtyard with three fire-pits and the now operational snack bar, Penny's is truly the ultimate destination for those looking to get away from the hustle and bustle of the city.
Tourists and locals alike have begun flocking into Après for a number of reasons. First of all, the interior space is so beautifully decorated, it feels like you're dining in an upscale cabin on the top of a mountain. A large curved natural wood bar is the centrepiece of the room, and contrasts nicely against touches of industrial style decor. The exposed shelving and oyster bath line the back wall of the bar, so you can have a look at the wide-array of bottles they have available, as well the variety of fresh oysters, shucked to order.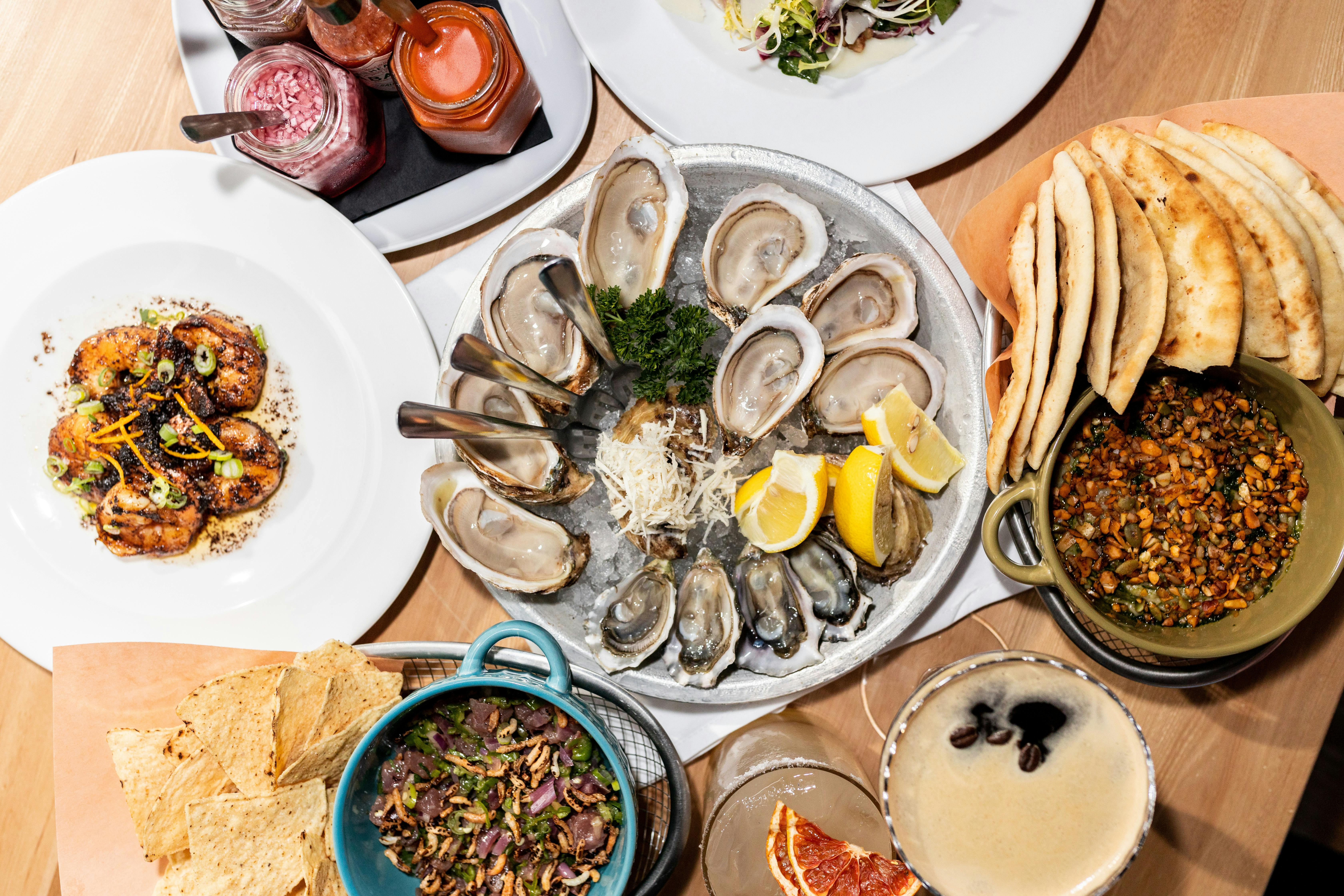 There are two high top tables nestled in the corner by the large windows, letting in a generous amount of natural light. Along one of the walls, is a cheeky pop-up store curated by the folks at The Hive in Collingwood, where you can snag yourself some sweaters, beanies and other trendy goodies.
In the warmer months, Après will open up their sprawling, partially-covered patio to accommodate more guests. For now, the cozy interior remains the best way to get your fix of chef Amber Plourde's delicious menu.
Plourde is the former sous chef at The Drake Hotel in downtown Toronto, and is ecstatic to finally have the opportunity to put her culinary creativity to the test. She has created a dynamic menu featuring an array of delicious seafood, meats, veg, and anything else she can get her hands on.
With so many local suppliers in the area, Plourde has been using her connections to outsource a big portion of the products she is using on the menu. She is also, of course featuring oysters due to Bellknap's expertise and background working with them. Plourde also has the privilege of working alongside John DeJong in the kitchen, one of Canada's top oyster shuckers and reigning oyster shucking champs, with years of experience in the hospitality industry.
The oysters are served with lemon wedges, freshly grated horseradish, and a variety of house-made sauces, including their cherry-habanero hot sauce, cocktail sauce, mignonette, and jalapeño sauce.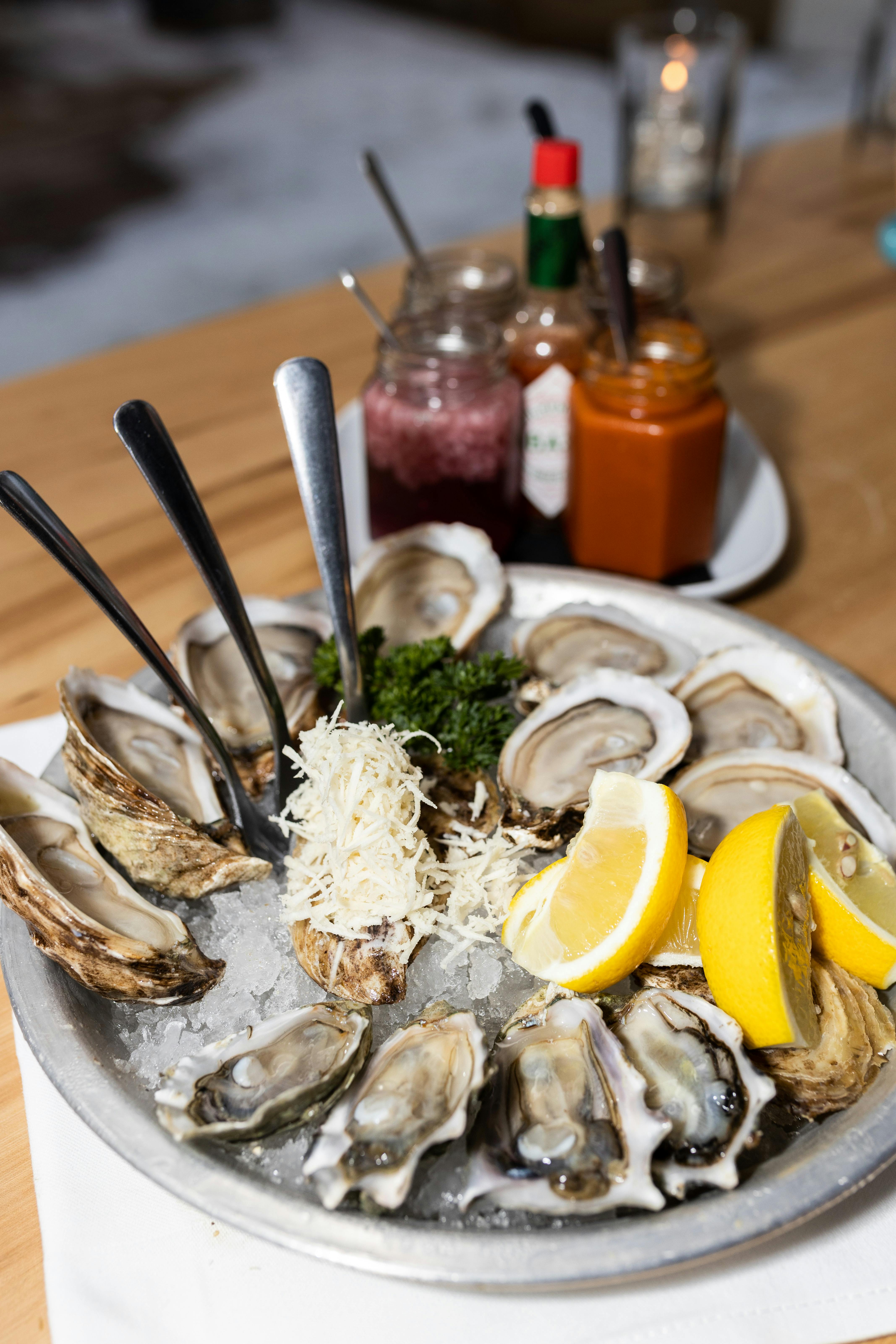 Though the core menu will soon change to reflect the warmer weather, Plourde has enjoyed putting her Winter menu together, as it is a testament to the high-caliber of cuisine she is capable of. Take the Ahi Tuna Ceviche for instance; it's one of Plourde's favourite menu items that she has crafted with shishito peppers, pickled onion, cilantro, puffed chili rice, coconut, and fresh corn tortilla chips for dipping.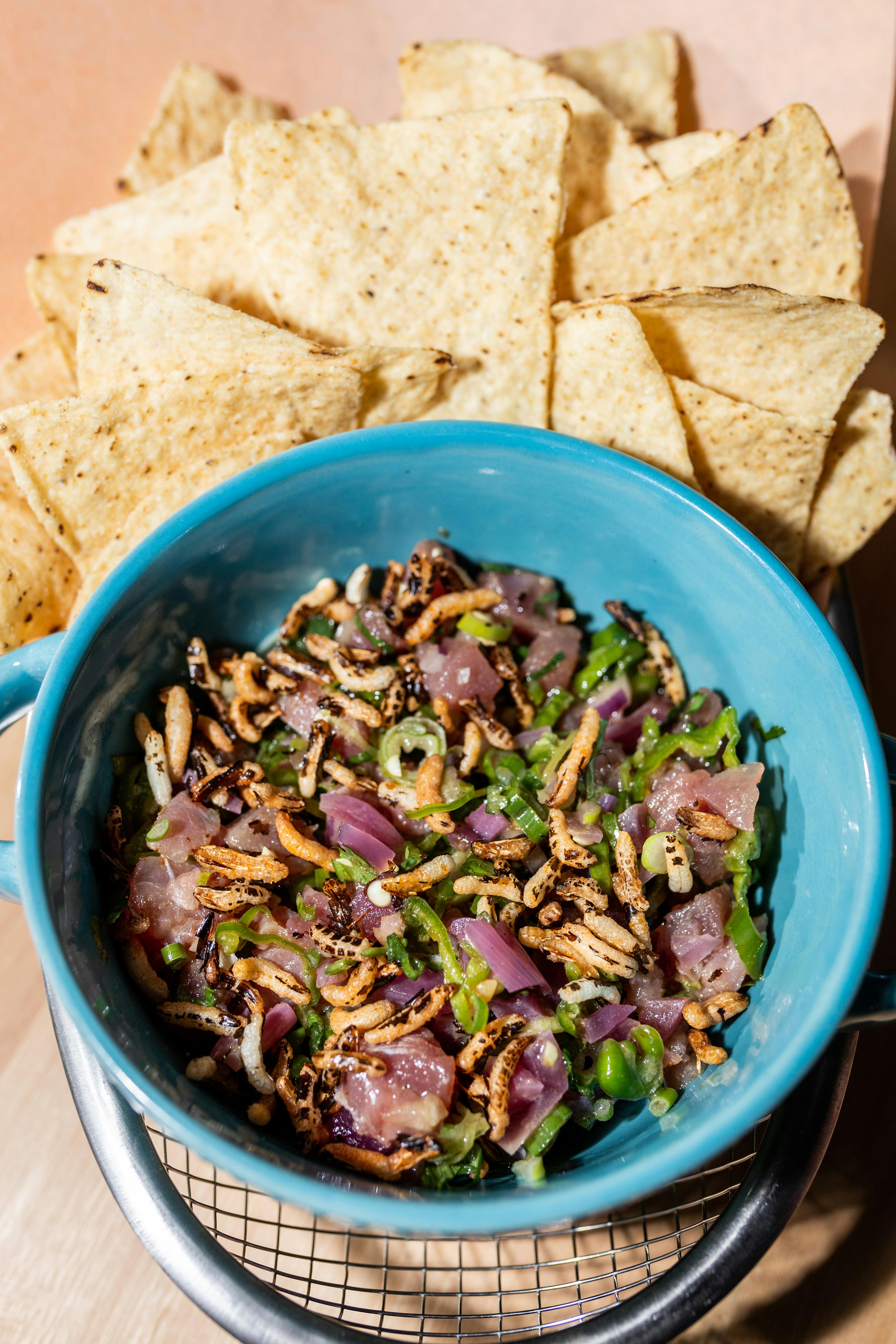 The Winter Chicory Salad is packed with a multitude of big flavours, even with some bitter greens thrown in the mix. Plourde uses an anchovy vinaigrette, and has incorporated watercress, frisee, candied pecans, pink grapefruit, and shaved pecorino for a hearty, salty finish.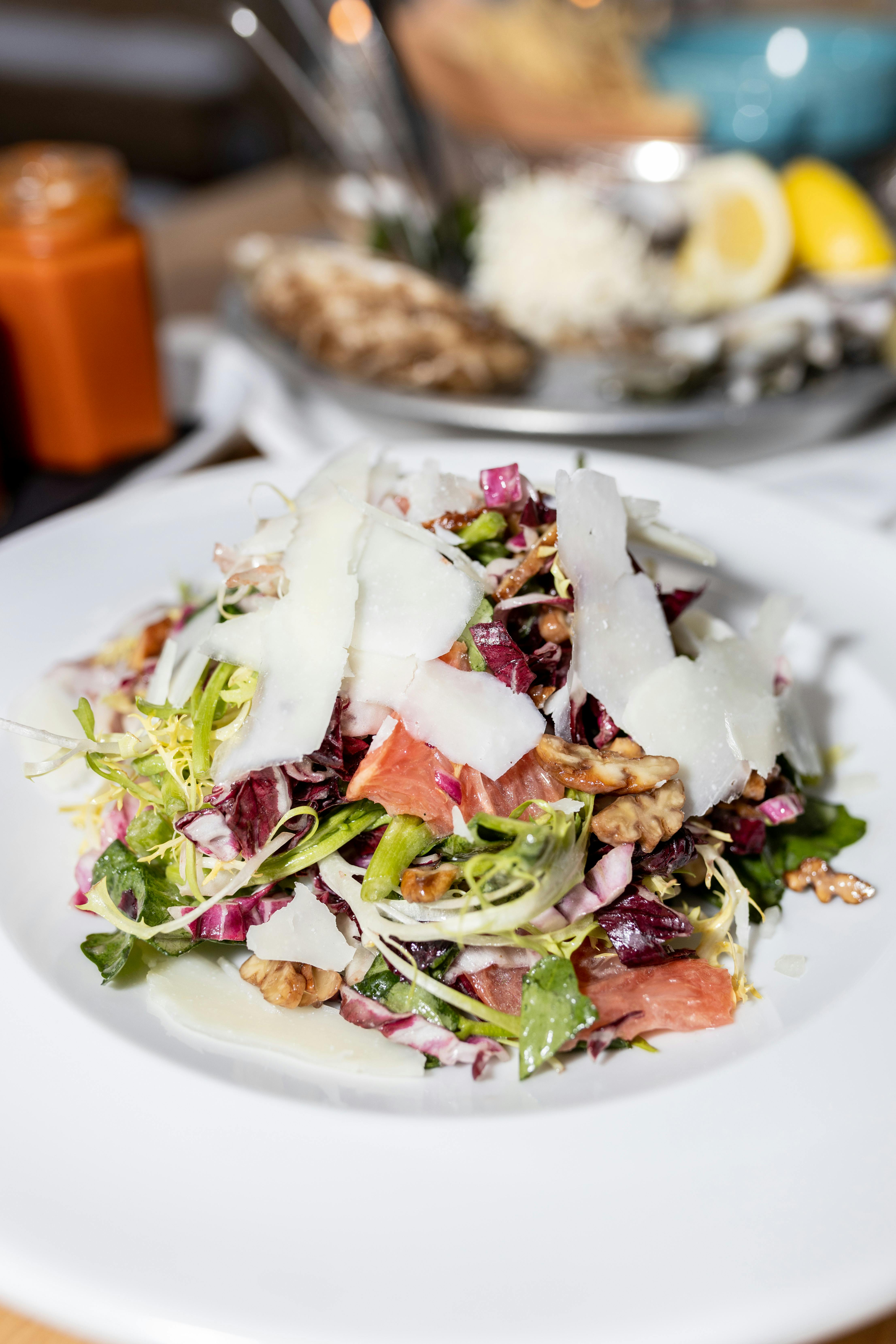 An Après staple is the Shrimp Scampi. Calling for fermented black garlic butter, scallions, and orange, the shrimp are cooked to perfection. Tender and bursting with juicy flavour, this dish is expected to stay on the menu, no matter the season.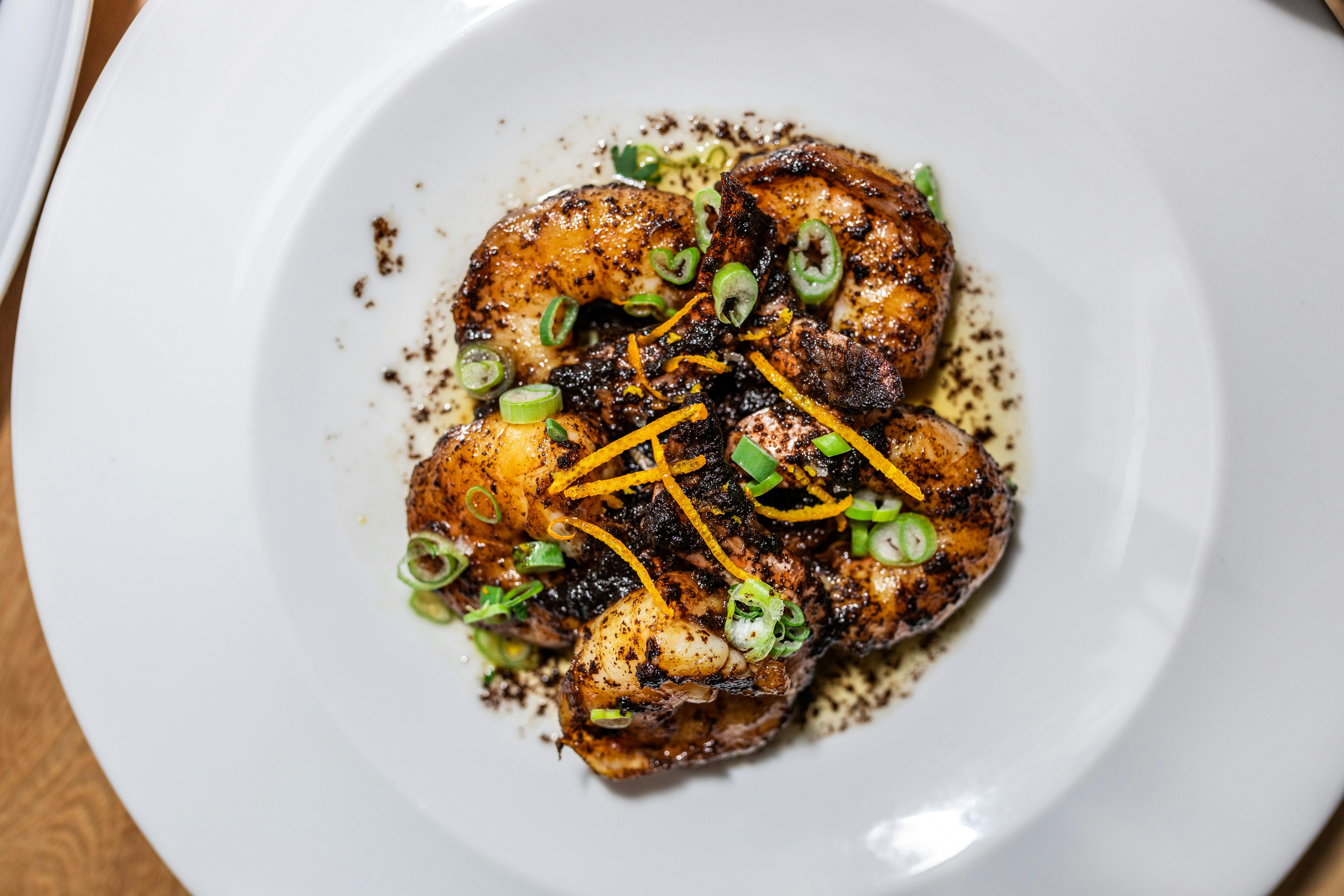 As for the Babaganoush, Plourde has devised a Yemenite version, by way of her house-made zhoug, which is a blend of blitzed up jalapeño, cilantro, and nutmeg. The zhoug is marbled and mixed in with the babaganoush for a beautiful cacophony of textures and flavour profiles. Topped with a Ja'ala (a six-nut mixture baked with cayenne and paprika) for a nice crunch, and a hint of salt, this dish is oh-so fresh, and tastes divine when enjoyed with the cumin garlic butter pita.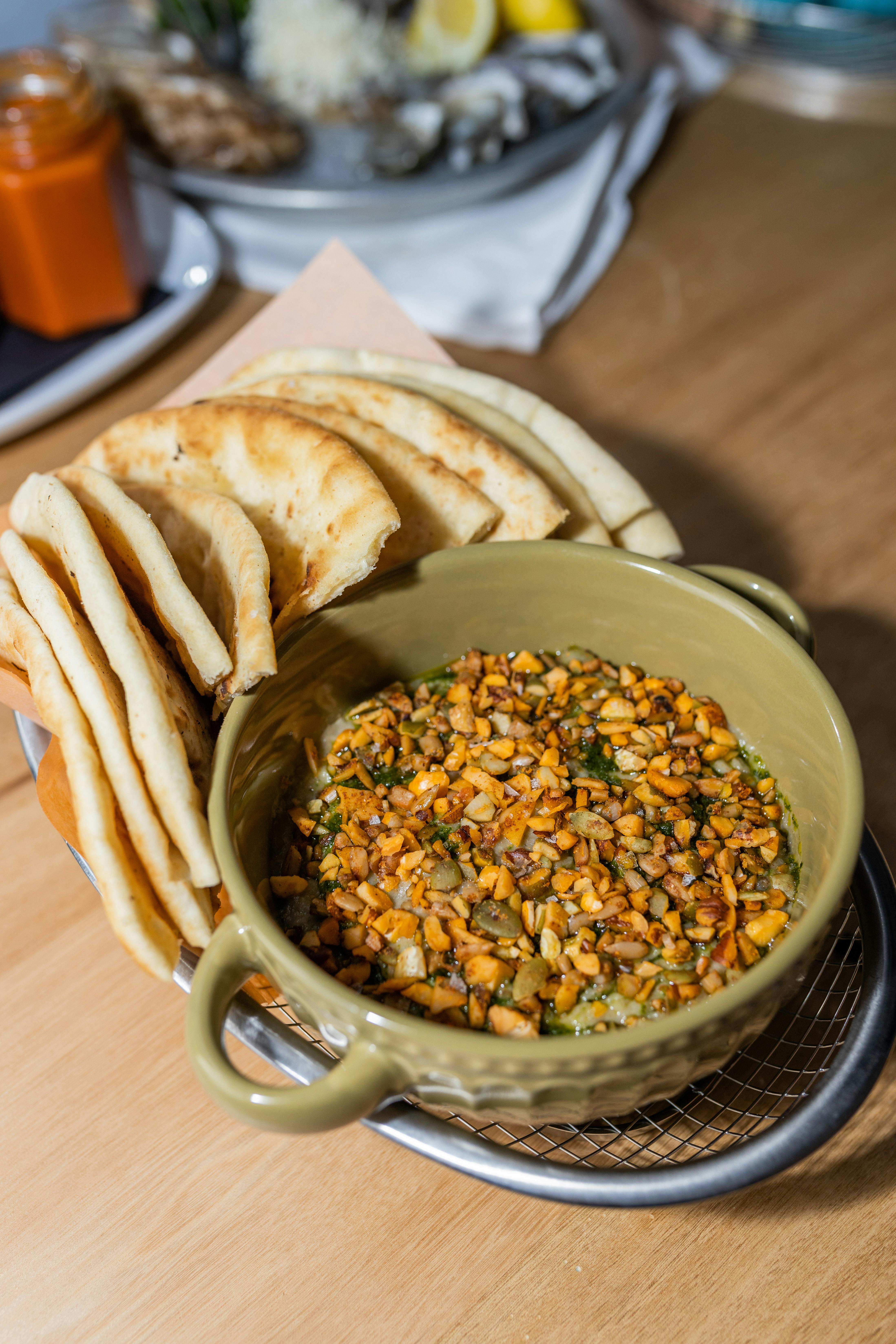 What's really exciting, is the arrival of Plourde's brunch menu. Not only does she whip up an assortment of daily baked goods (like Banana Oreo muffins), but Plourde has also concocted a number of breakfast sandwiches, that are ideal for kicking off your day of adventure.
The OG is an ingenious sandwich that ticks off all the necessary boxes. Prepared on two slices of buttered brioche, this sando has black forest ham, smoked cheddar, an over medium egg, pickled onions, watercress, and miso mayo. Another excellent option is the Dam, which got its name from a loyal customer who couldn't say anything but 'damn' the first time they tried it. With beef pastrami, hot house pickled peppers, an over medium egg, frisée, black garlic aioli, and pecorino, you can't go wrong with this decadent, savoury option.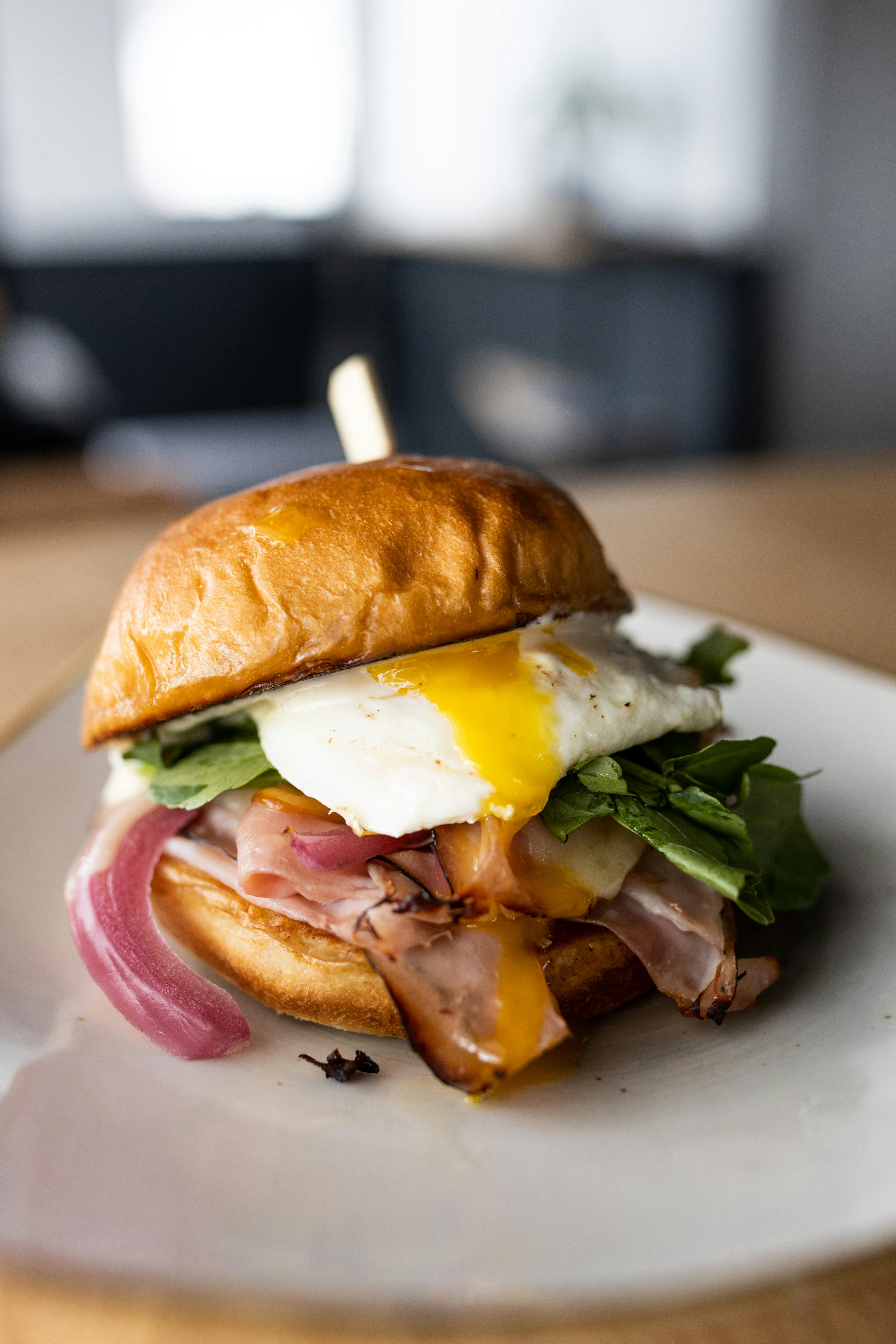 Also on the brunch menu is the Big Money (a hearty sandwich with lobster, crab, avocado mash, miso aioli, and watercress), as well as the sweet and savoury Smoked Cheddar Waffles (with roasted pears, maple, and granola).
For Plourde, even the younger diners deserve special treatment, and that's why she's created the Kids VIP Platter, which comes with orange slices, mini honey'd yogurt, two cheesy scrambled eggs, fruit loops, and juice.
The cocktail menu is wonderful, and has a little something for everyone. The Pink Grapefruit Margarita is a bright and flavourful beverage with Tromba tequila, Cointreau, grapefruit juice, lime juice, agave, and a salted rim. Their rendition of the Paper Plane is an excellent take on a classic, with bourbon, Amaro Nonino, Aperol, and lemon juice. For an extra buzz, you can also sip on an Espresso Martini, or a number of other cocktail staples, like an Old Fashioned, Aperol Spritz, Negroni, or Caesar.
For the non-cocktail drinkers, they have a selection of local draught and canned beer and cider, as well as a curated list of unique international whites, reds, and sparkling.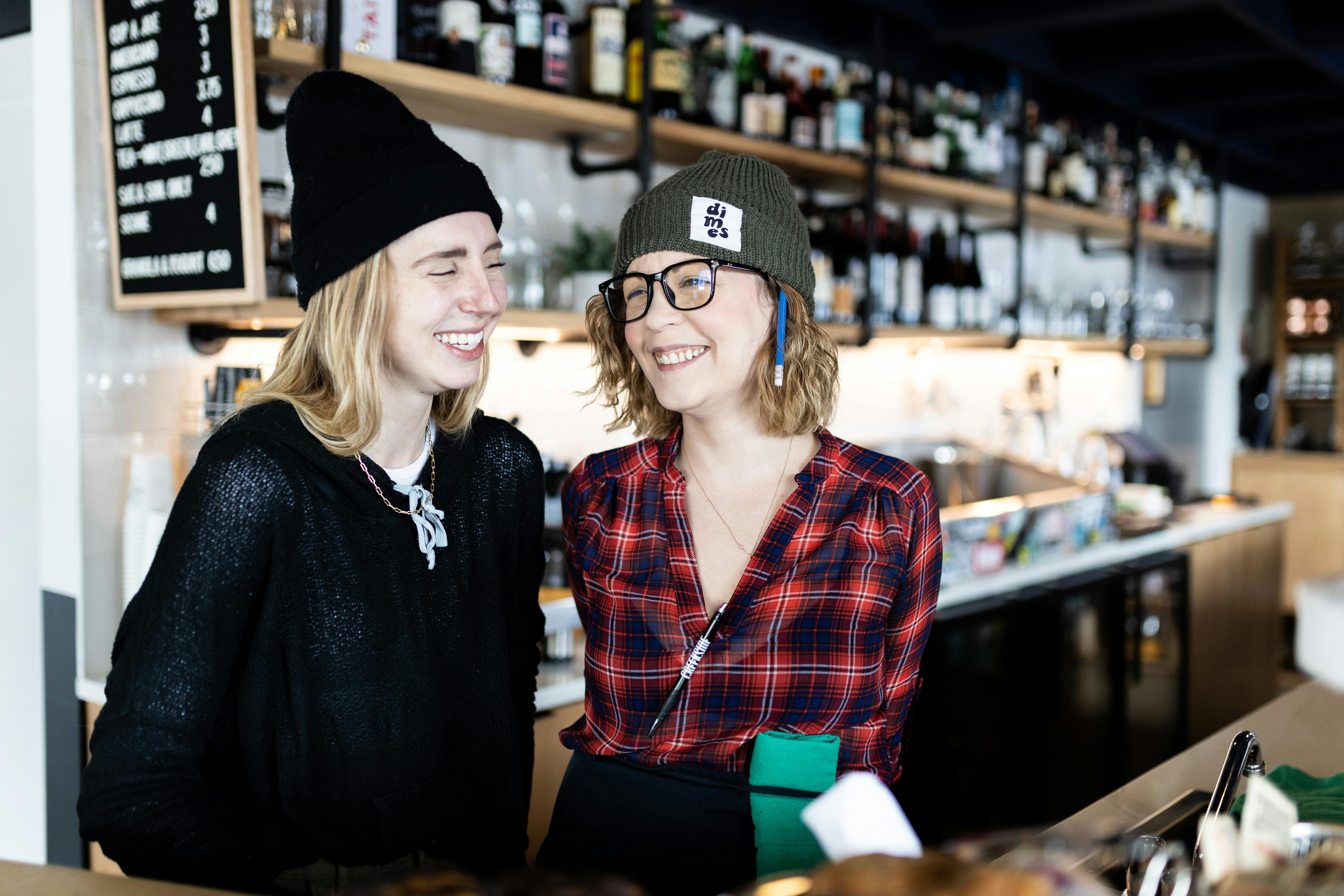 Penny's will soon be building an outdoor structure by the fire pit, so that Plourde and her sous-chef can have two kitchens running simultaneously, in order to better serve the amount of guests they receive.
Oysters and libations are available on Monday and Tuesday from 4 p.m. to 8 p.m., while the full dinner menu is available Wednesday through Sunday from 4 p.m. to 9 p.m.
Brunch is served on Saturday and Sunday from 8 a.m. to 11 a.m., but coffee, espresso-based beverages, and pastries are available daily. Après Snack Bar is located in Penny's Motel, at 141 King Street East, in Thornbury, Ontario. Be sure to follow the motel on Instagram to keep up with the arrival of the Spring menu, and any other features or specials Plourde and the hospitable team have in store.