Arepatite is a Venezuelan cafe from the same people behind El Venezolano on the Danforth. Unlike their sister restaurant, this location is geared more towards takeout with a menu that features tequeños, bowls, arepas, empanadas, desserts and drinks.
As its name suggests, they focus primarily on arepas and have been doing so since the beginning. The team started at a small stall in Downsview Flea Market before opening up their first brick-and-mortar location a year later in 2017. Three years later, they're giving those in the Uptown Yonge area a taste of what Venezuelan food has to offer.
The Space: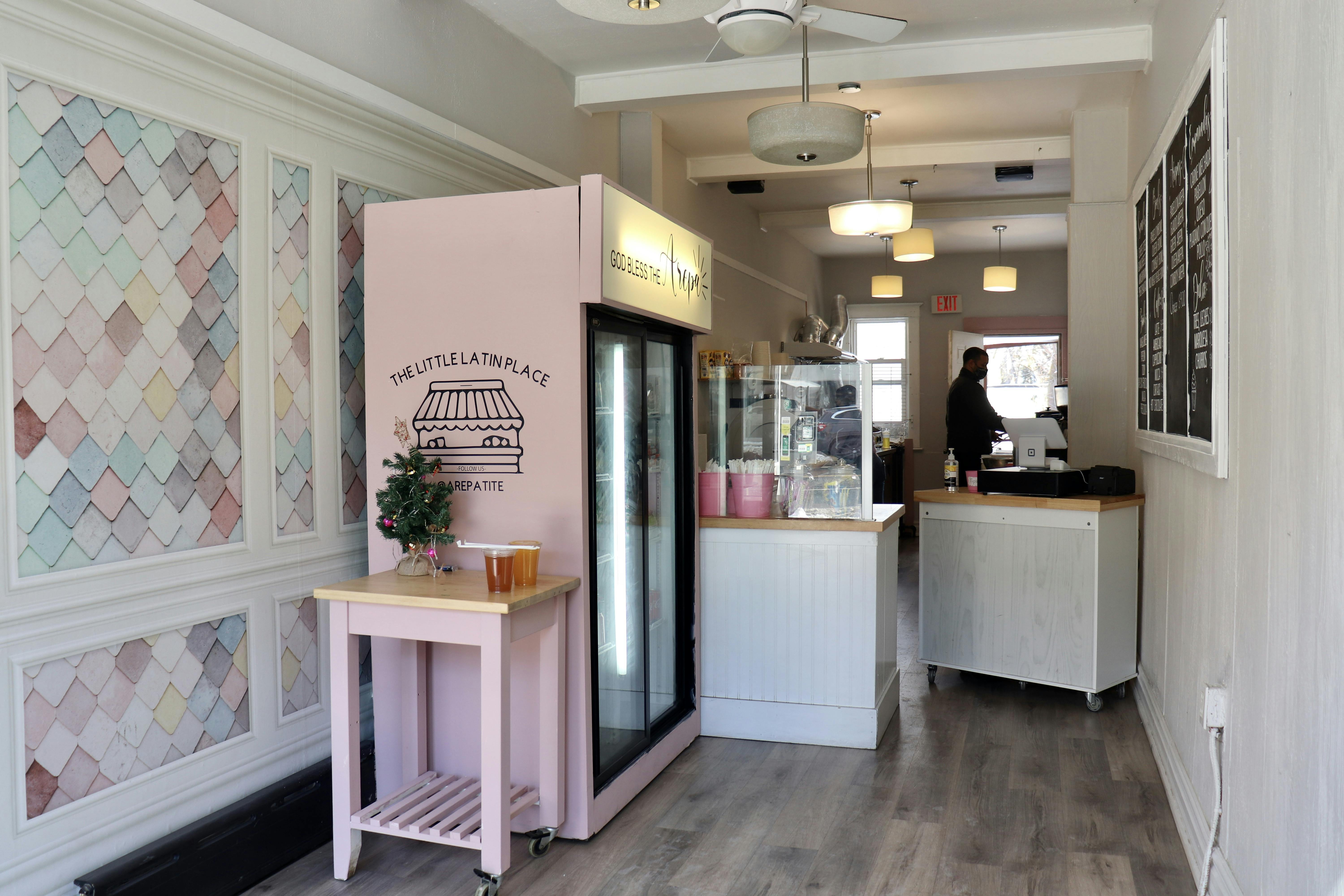 The cafe took the place of a bubble tea shop with a pink facade, which goes hand in hand with what Maria -- one of four partners-- had always envisioned for the storefront (as her favourite colour is pink).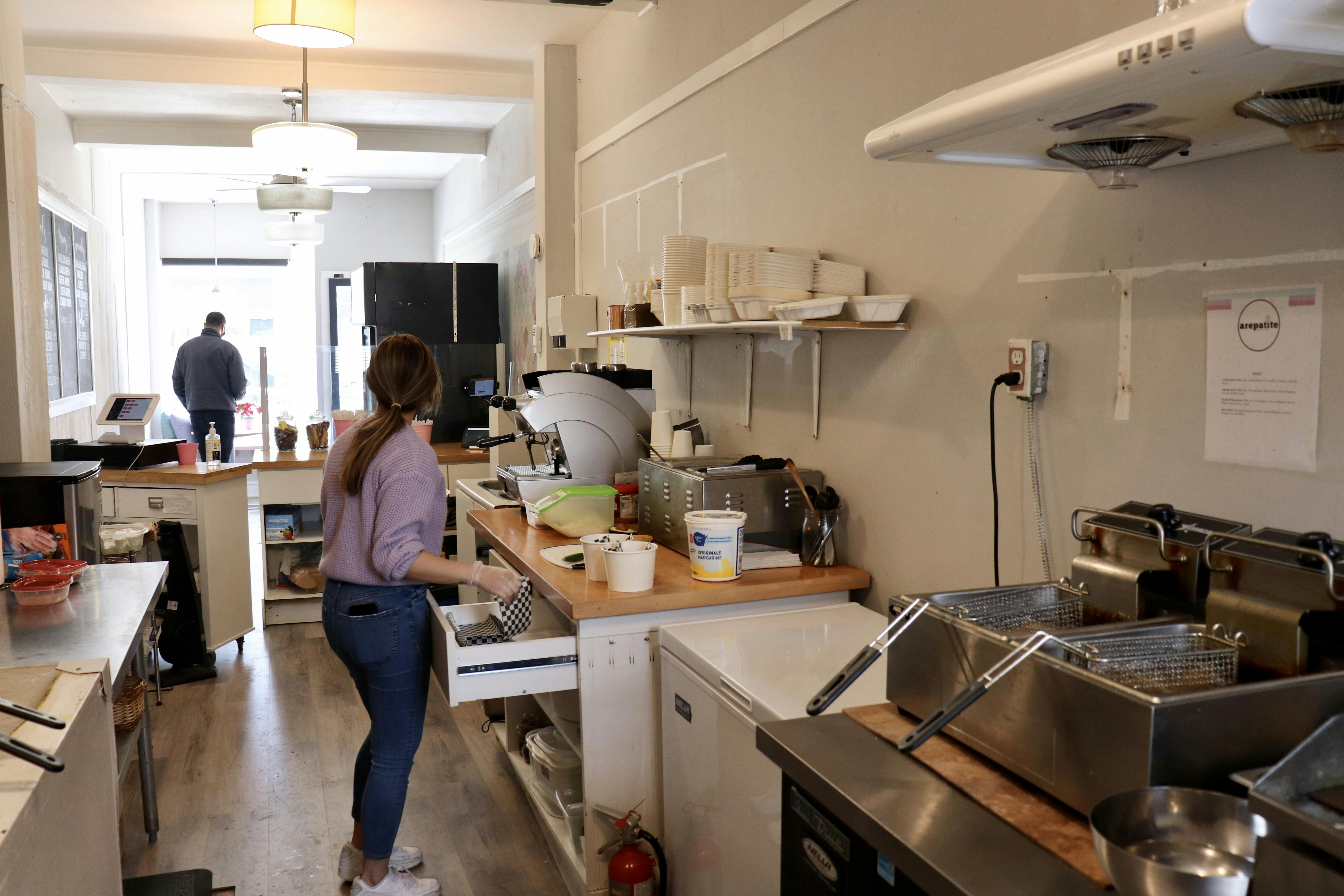 Although this corner spot is much smaller than their restaurant in Greektown -- which is why they're dubbed as "the little Latin place" -- it still has room for a table at the front for when dine-in is permitted. Otherwise, the space is mostly taken up by their open kitchen, where everything is prepared.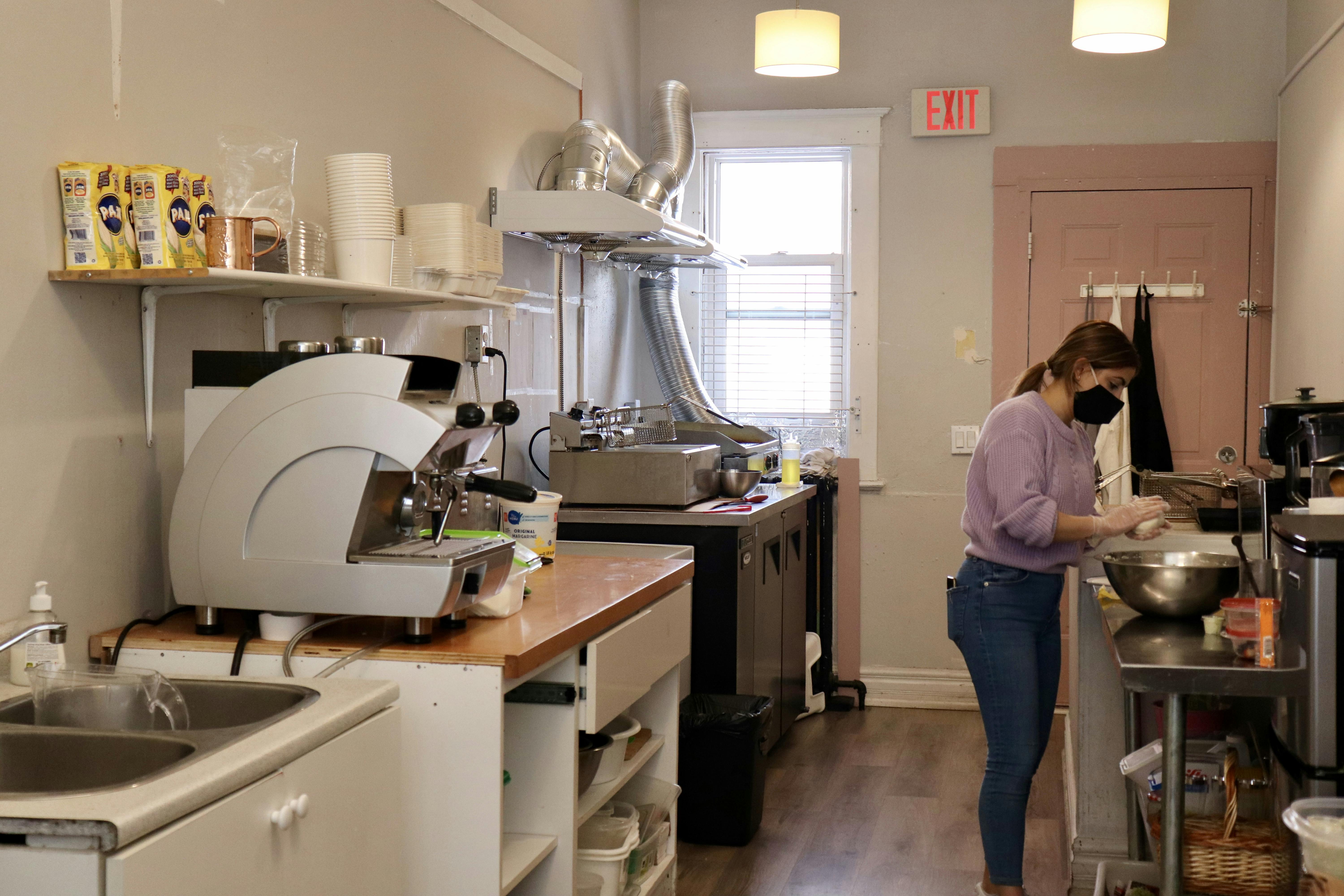 The Food: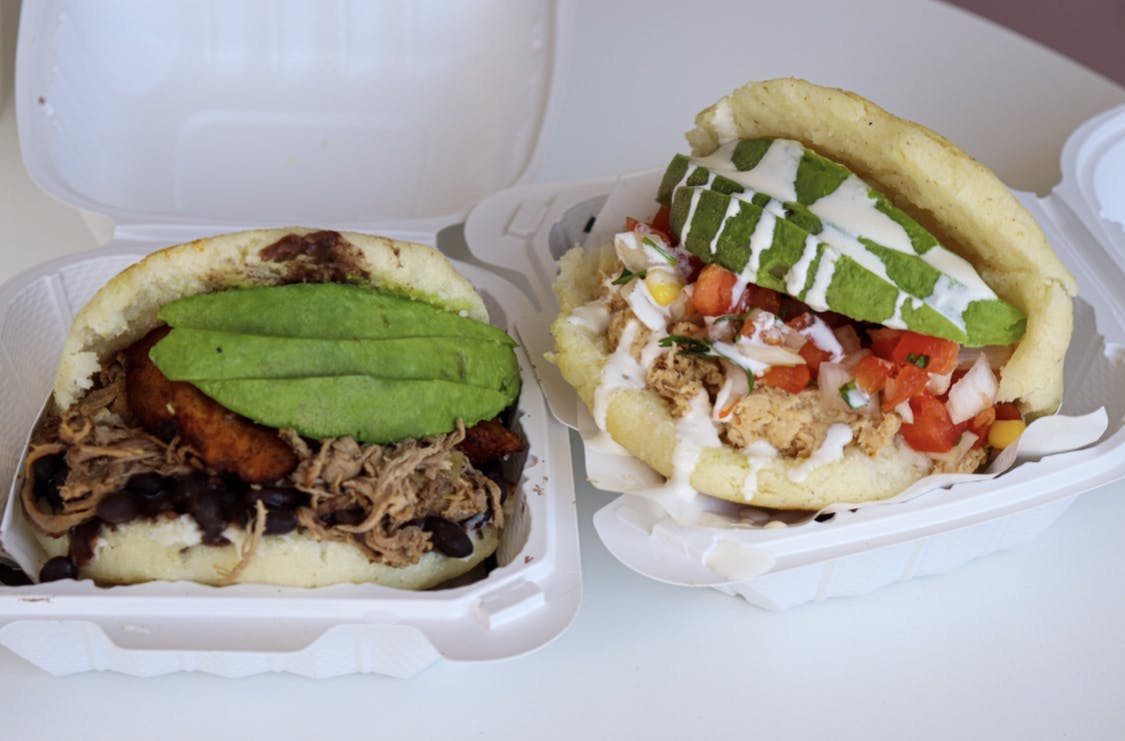 They currently have five different arepas to choose from with plans to introduce more types on the menu slowly.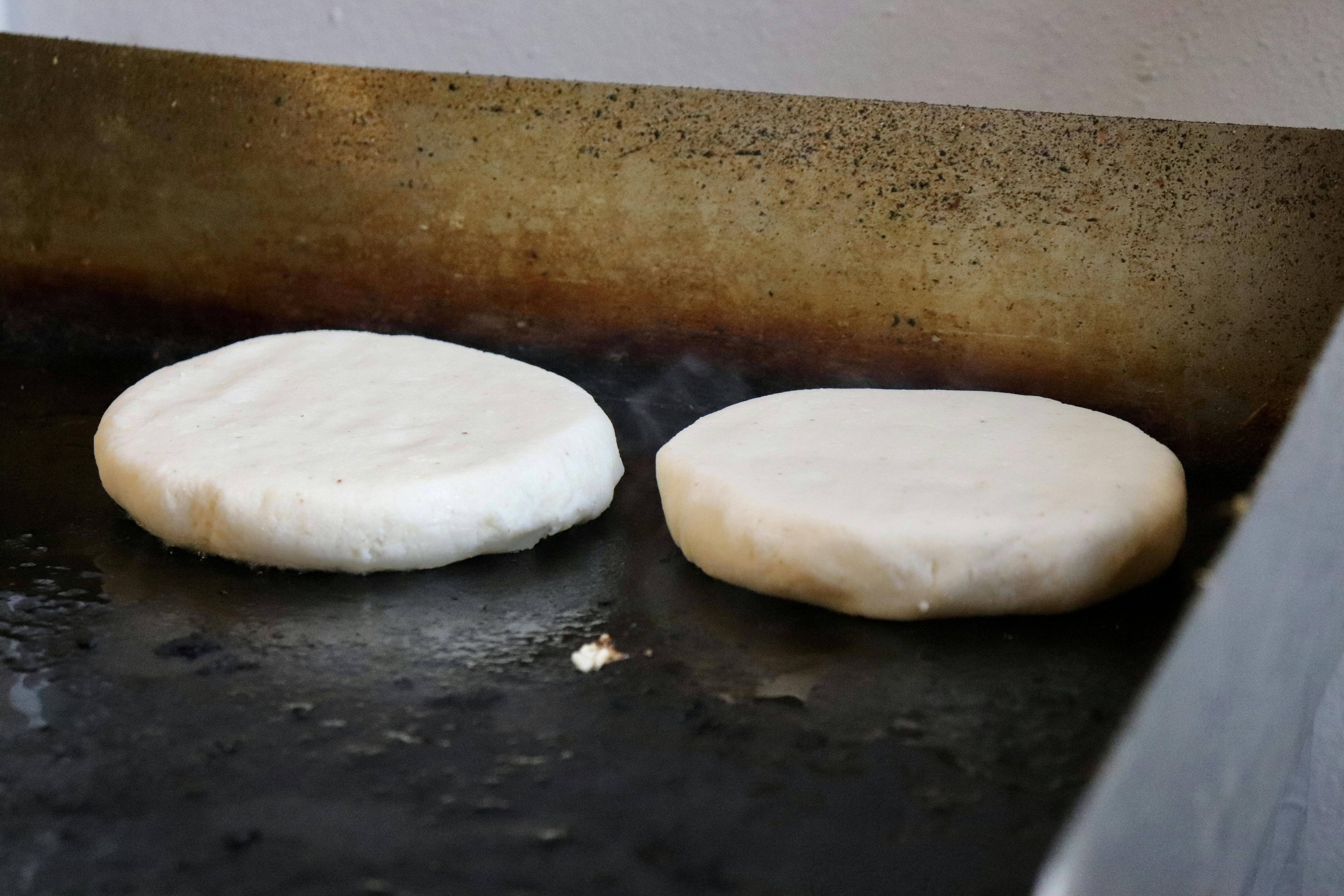 Since they're serving up Venezuelan arepas, these cornmeal cakes are grilled rather than fried.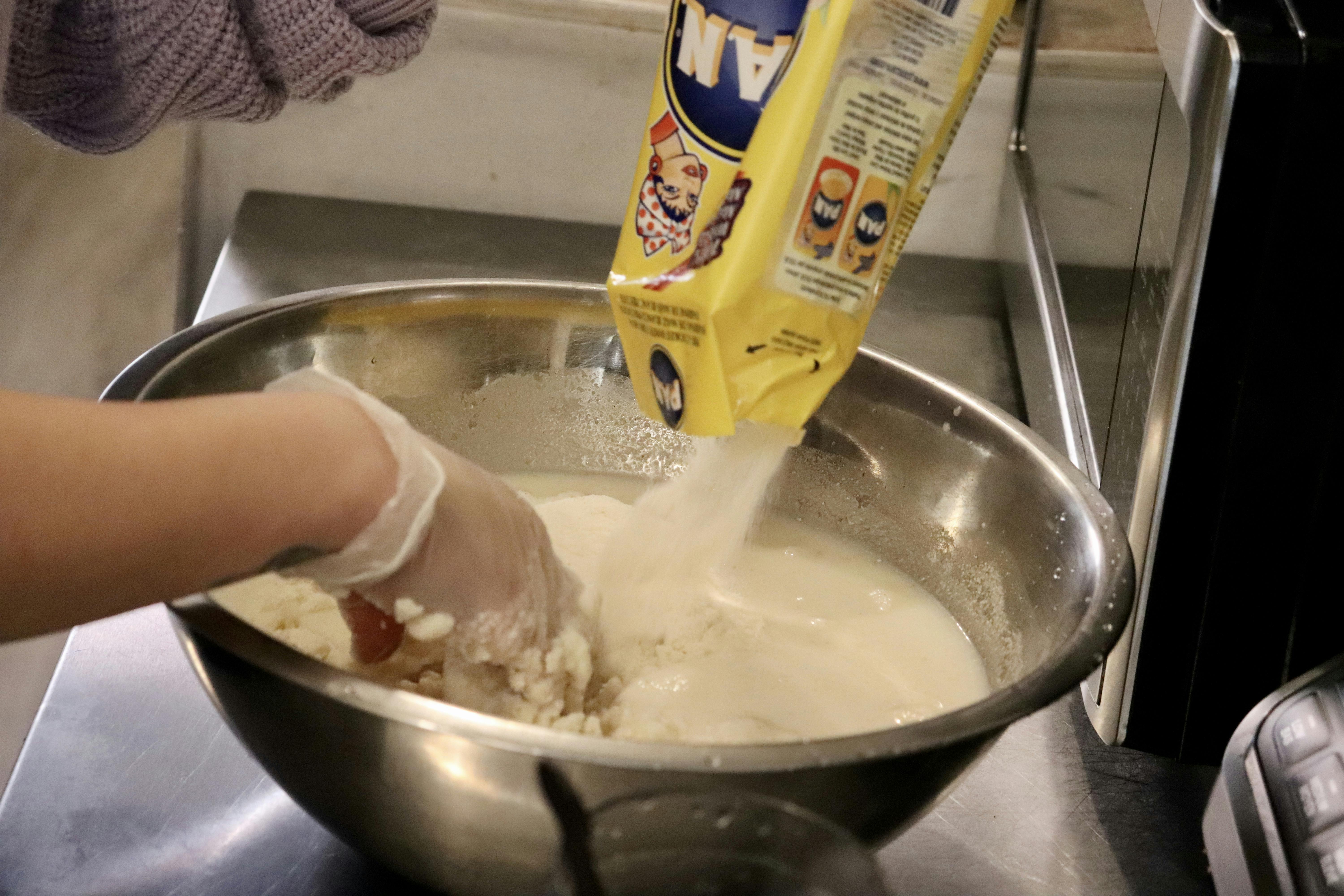 The dough is produced in small batches throughout the day using Harina P.A.N. cornmeal, water and salt.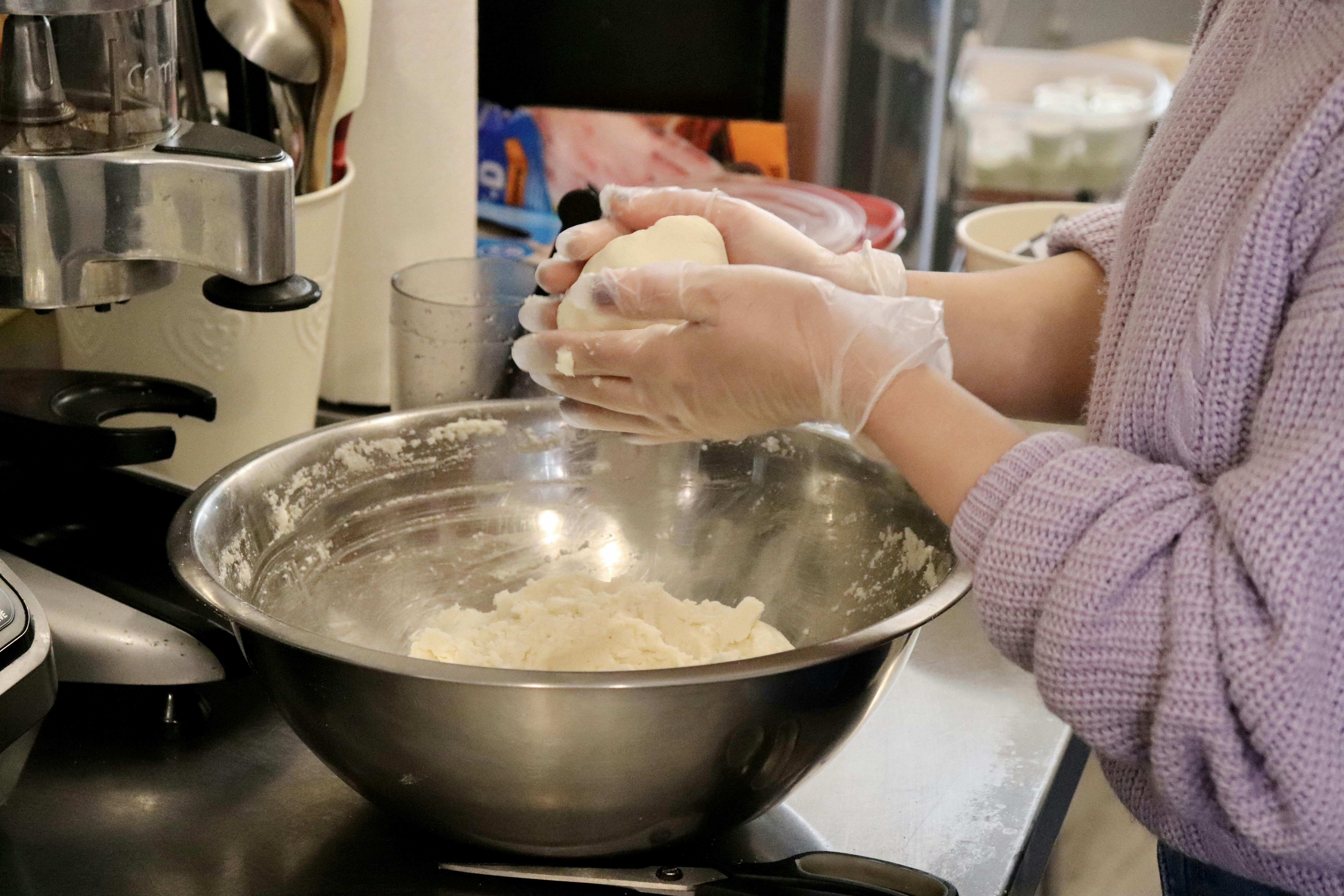 It's left to sit for around 30 minutes so that the flour has more time to absorb the water.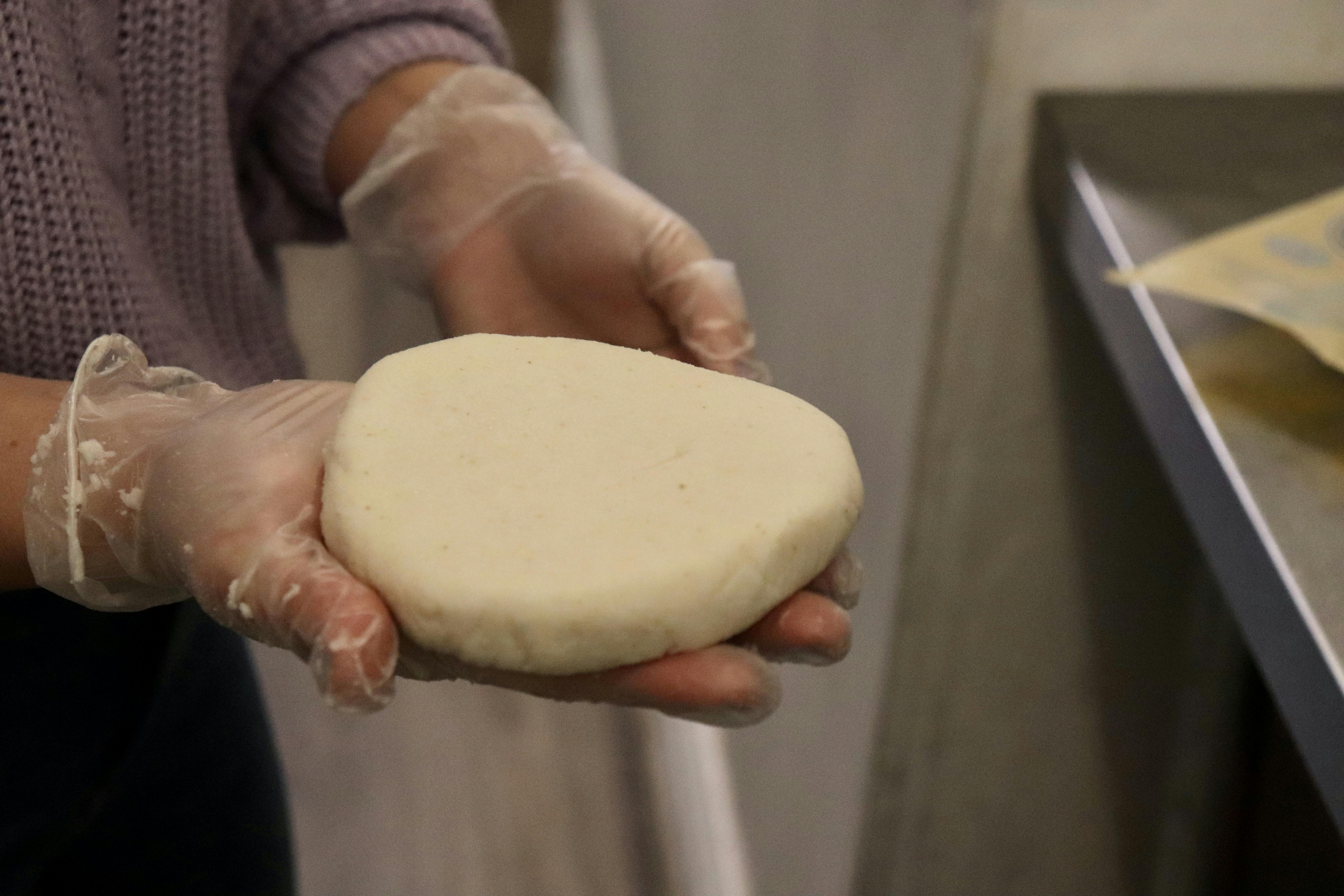 This makes it easier to shape and allows for a quicker cooking time.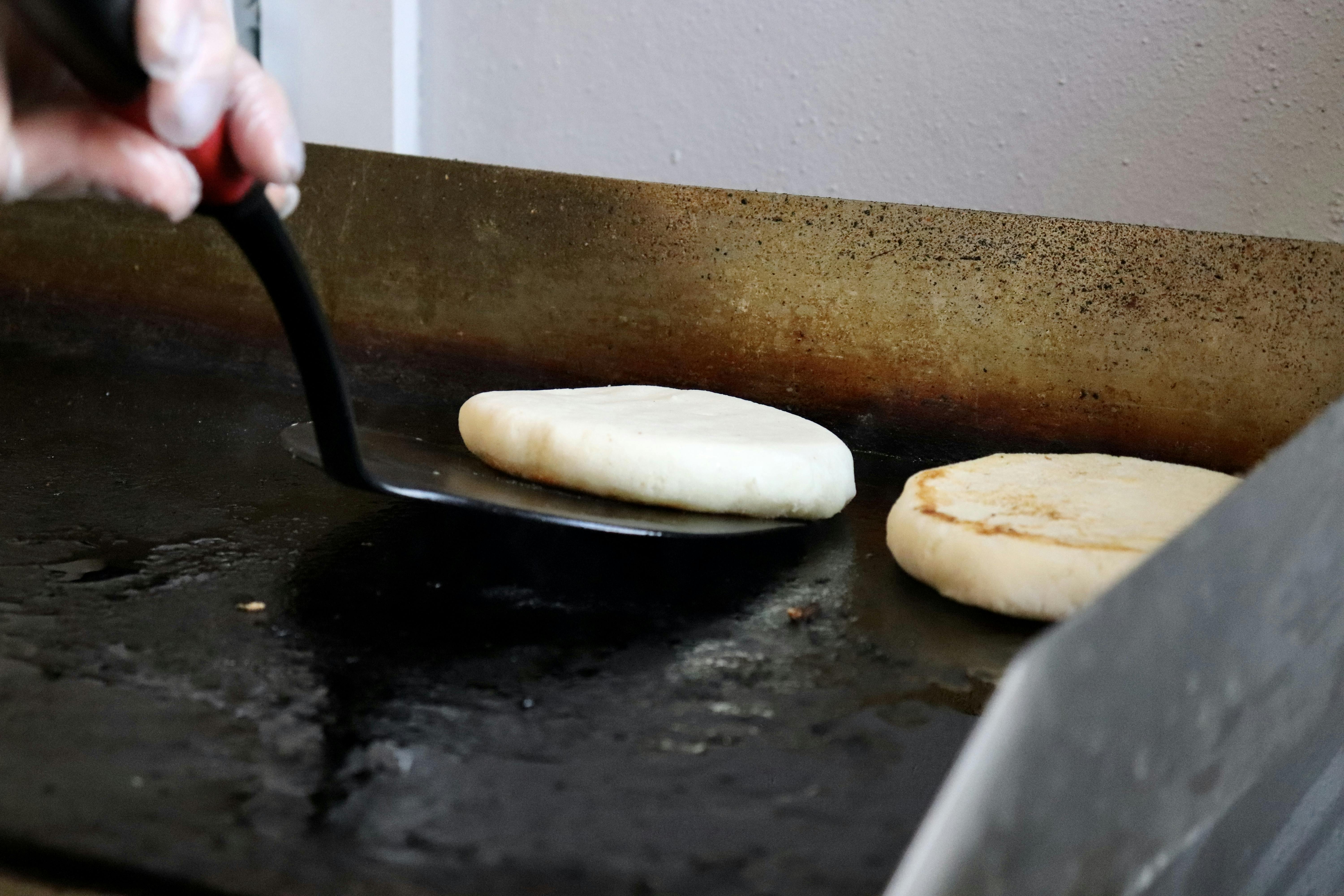 Once the arepas are finished on the grill, they're split open in the middle and stuffed with various ingredients, many of which are Venezuelan products as they try to use them as much as possible.
All arepas are gluten-free, with vegan options available like most of their other items.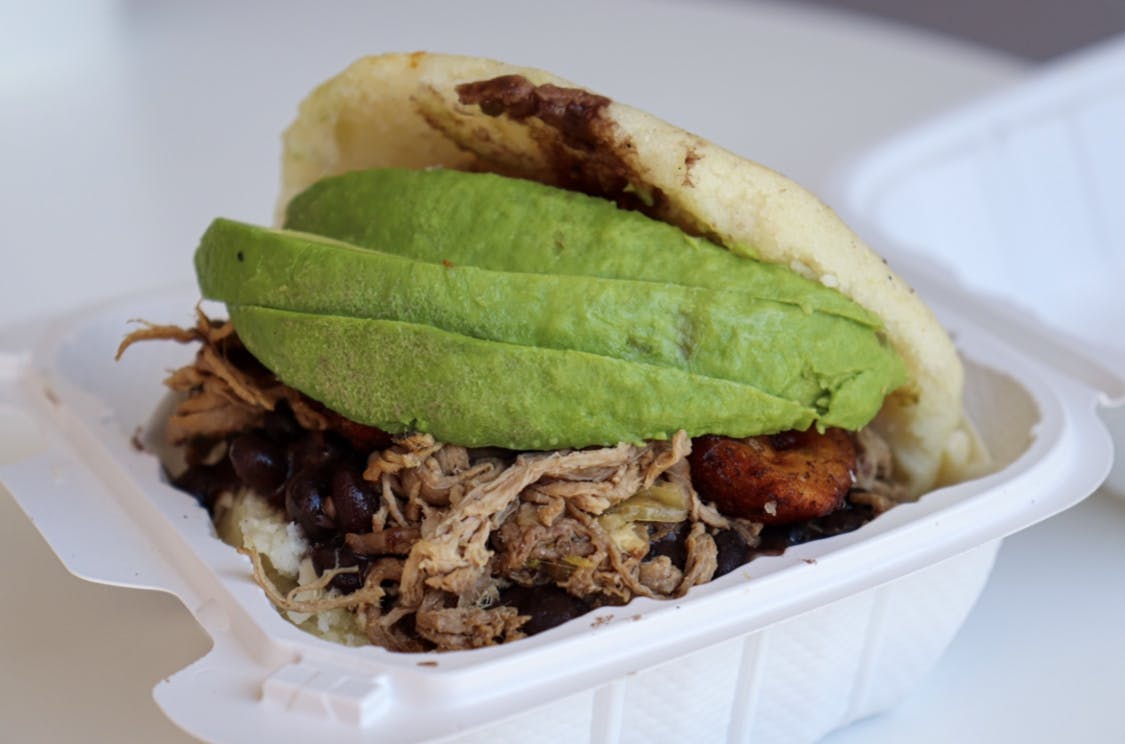 The Pabellon Arepa ($12.99) consists of shredded beef, black beans, sweet plantains, cheese and sliced avocados on top.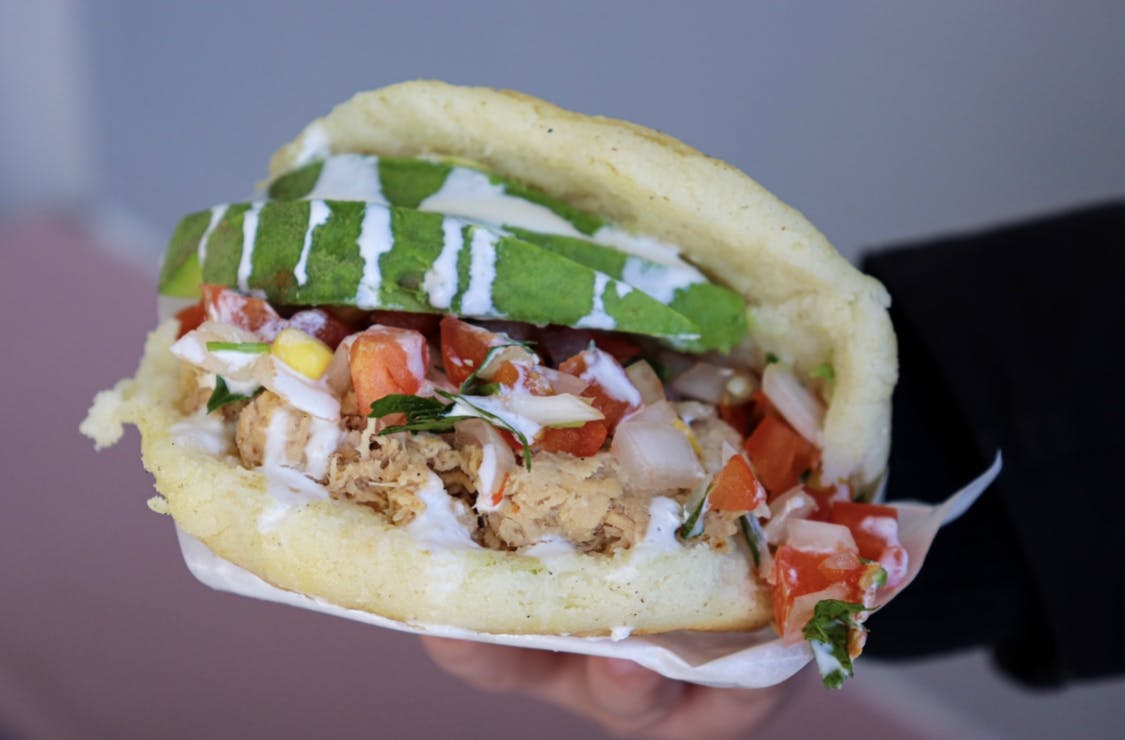 Another option is their Guaido Arepa ($12.99) filled with shredded chicken, pico de gallo, sliced avocados and a Venezuelan cream cheese that's runnier than your usual cream cheese.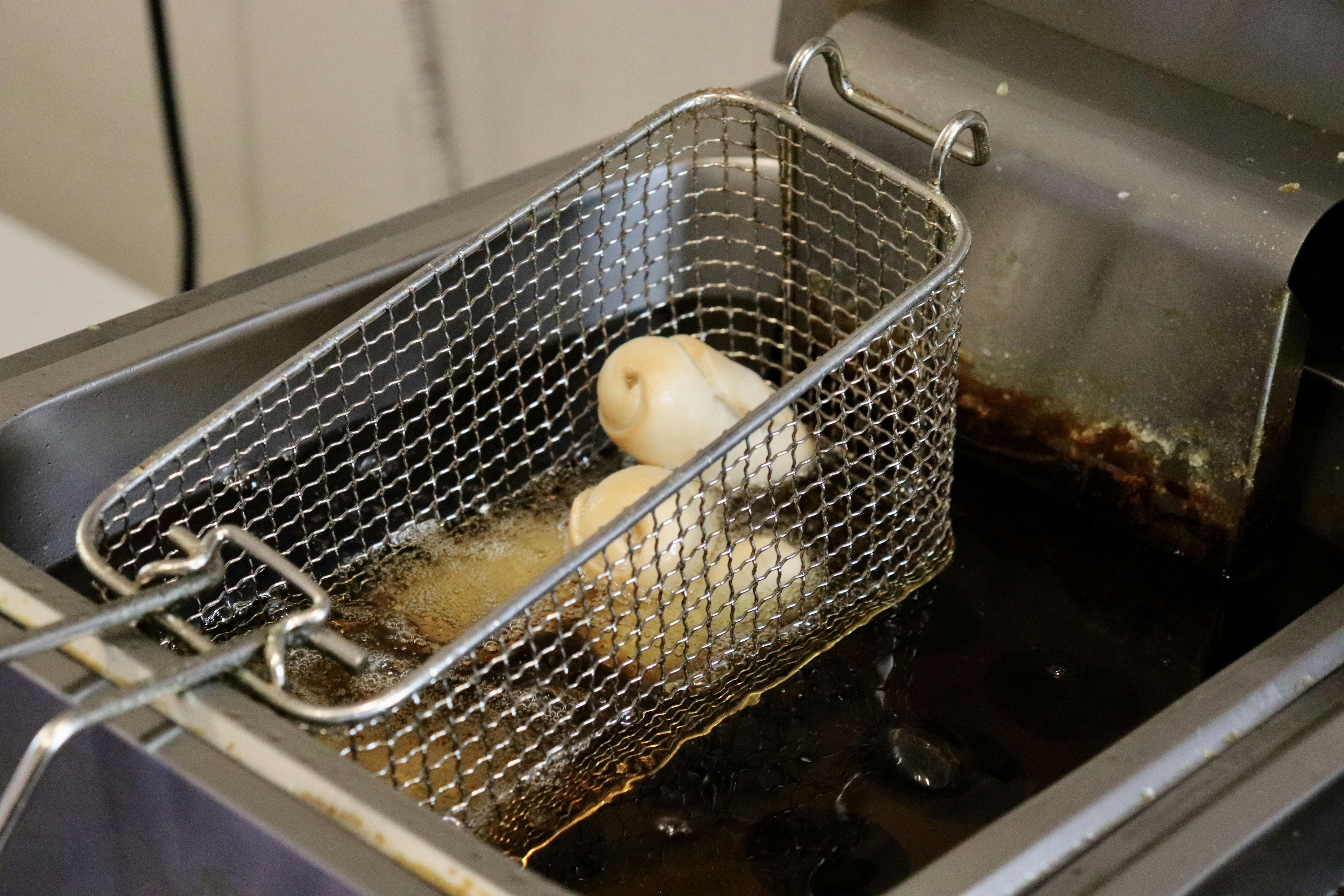 Tequeños are made on-site and are known as "tites" on the menu.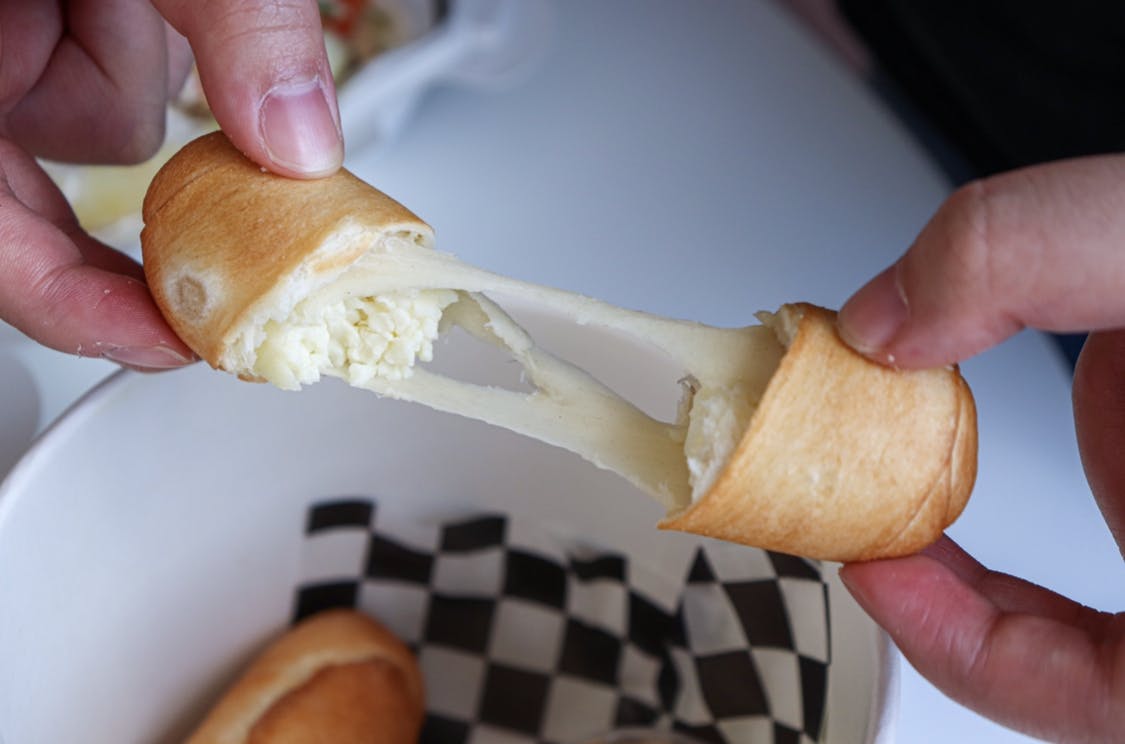 Their Cheese Tites ($12) are made out of bread dough that's stuffed with fresh cheese. One order comes with five pieces of this fried snack plus a house-made sauce on the side that combines ketchup, mustard and mayonnaise.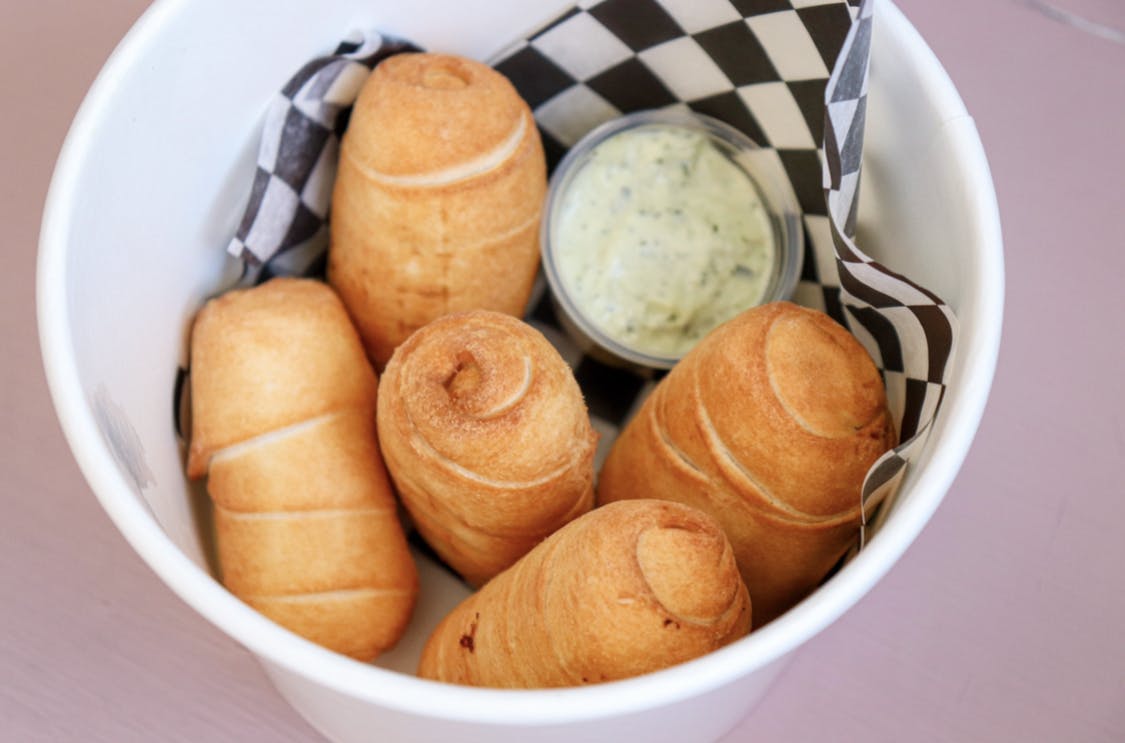 The Guava Cheese Tites ($12) are the perfect combination of sweet and savoury. They contain fresh cheese and guava paste and are served with a homemade garlic sauce.
All four bowls start with a bed of white rice that's then topped with many other ingredients.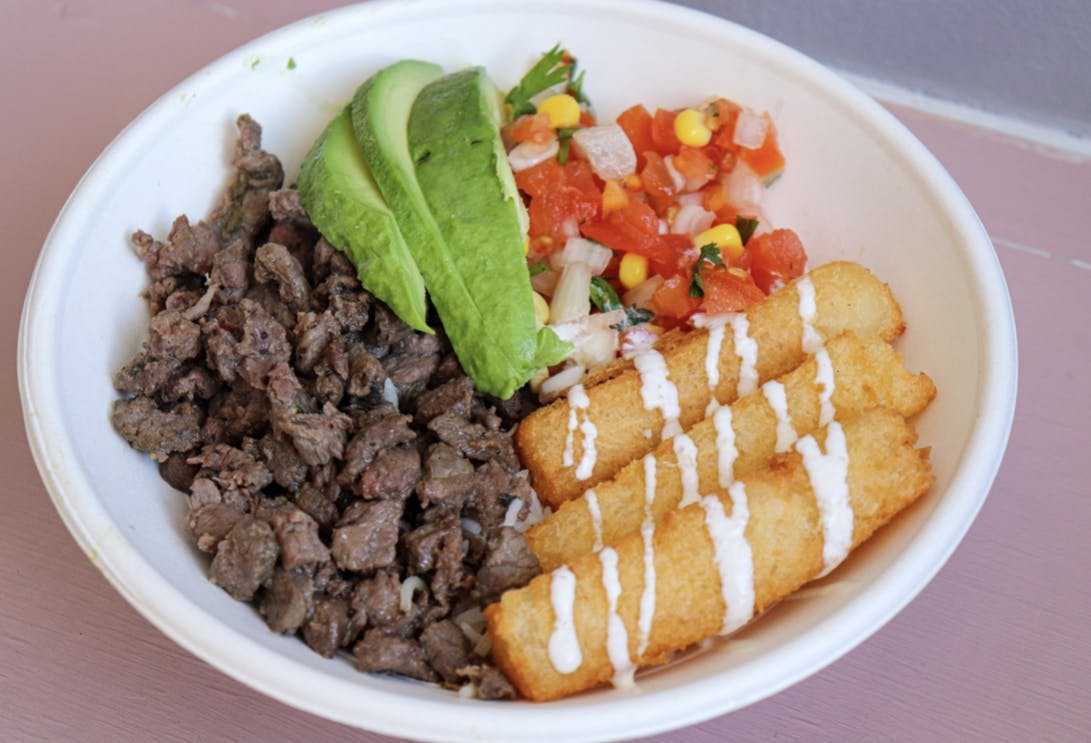 Their Cowboy Bowl ($14.99) includes grilled steak, pico de gallo, sliced avocados and cassava (yuca) fries.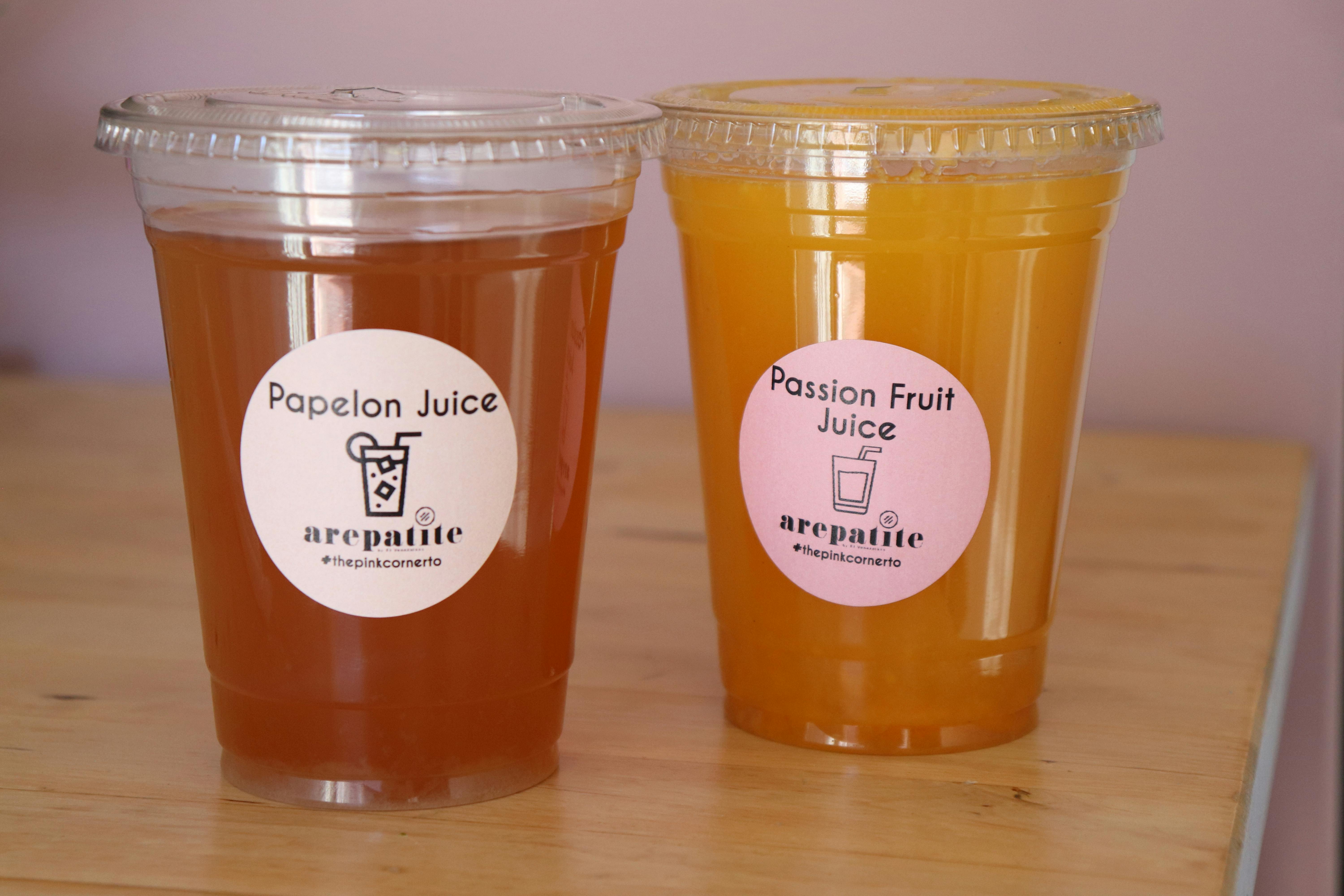 Wash it all down with their fresh and natural juices ($5.50) made in-house. There's the Papelon Juice that's essentially a sugar cane lemonade and a Passion Fruit Juice.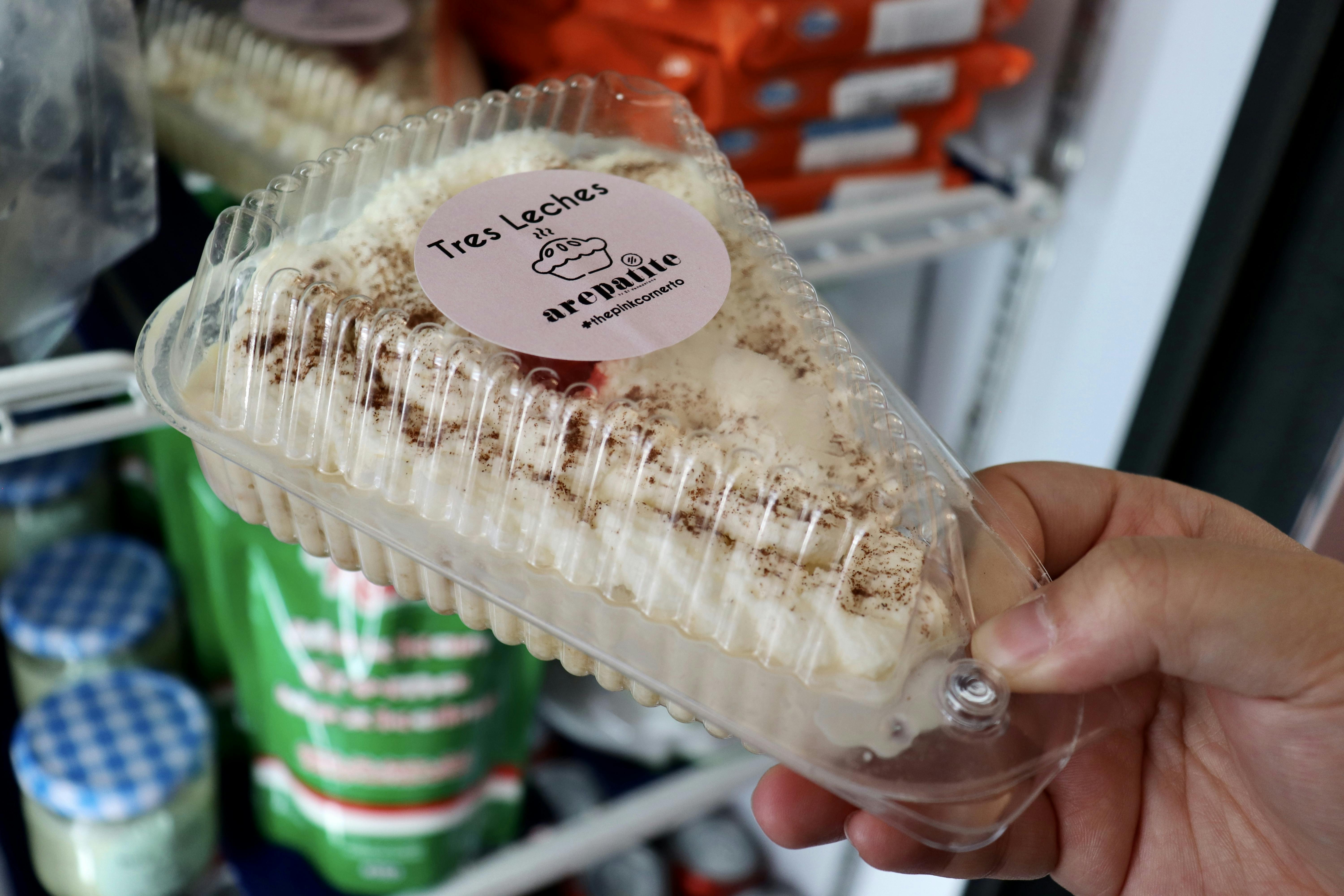 A pink fridge also stores their homemade sauces and cakes.
Arepatite is open for takeout and delivery.