If you were to ask the team at Bar St. Lo what they were doing a year ago, they would confidently tell you that it most certainly wasn't opening a restaurant in one of the most historical parts of Toronto in the middle of a pandemic.
Welcome to Bar St. Lo, the newest member of the St. Lawrence Market neighbourhood.
The concept is simple. Led by executive chef Rory McGouran, general manager Jared Brenzel and Zach Roher and Afeworki Gebrekerestos (the partners behind Collectif Nude), contemporary Canadian plates using locally sourced ingredients from the St. Lawrence Market are highlighted in a space that draws inspiration from Old Montreal and the effortlessness that is European dining. They're unapologetic, offering an experience catered to providing an upscale vibe without the pretentious white table cloths and suit-wearing servers.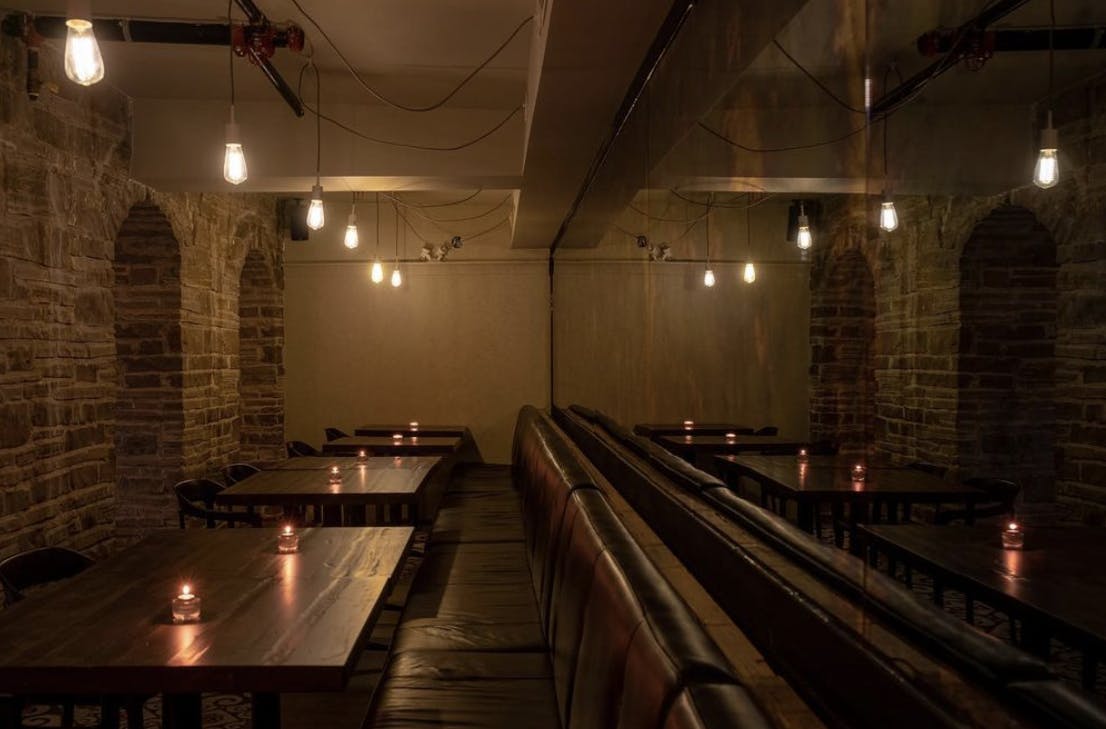 The name itself is derived from the team's beginnings, a clear nod to their neighbours but also referencing Montreal and Saint-Laurent, where the ownership team had initially met and lived.
"We take a lot of art influences from Montreal; we all lived and worked in Montreal at some point in time. We loved the dining scene there and thought there was something lacking [in Toronto]. We just want to offer something a little bit different and more intimate," explains Brenzel.
It's easy to understand the similarities to Old Montreal when stepping into the restaurant. Exposed brick dominates the visual, drawing comparisons to Montreal's cobblestone steps and stone buildings. It has a classy, cool European vibe, where everything has more character and feels a bit more romantic.
"There's a general philosophy for menu creation that I use ... and one word that comes to mind is concise," as Brenzel reads through the cocktail menu. "Short menus. We want to cover people's flavour profiles without being too repetitive or exhaustive within that list. We don't have five easy-drinking lagers, but we do have that covered."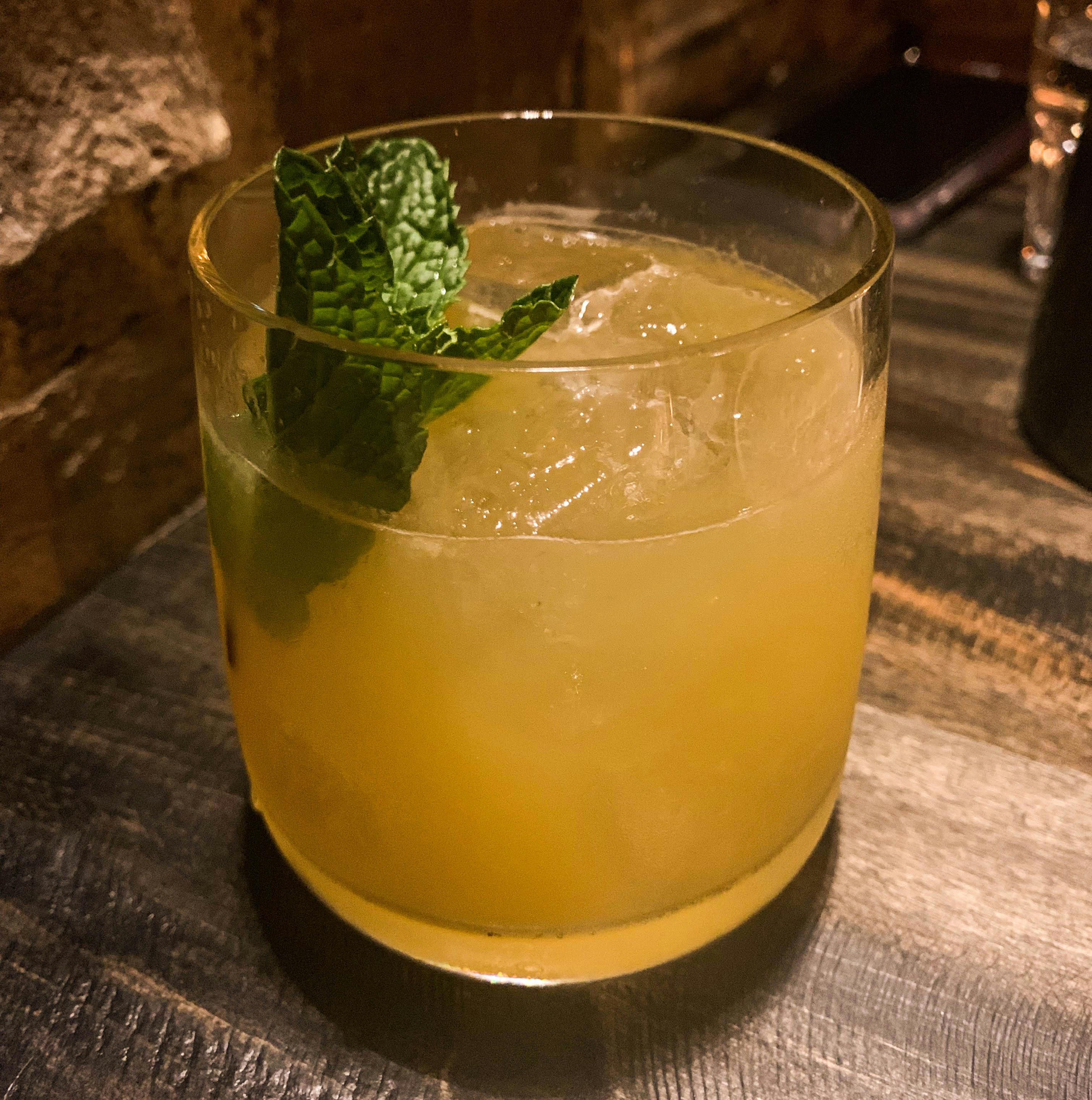 There's a drink for every situation, a cocktail for every taste. The team at Bar St. Lo bets on themselves, as this is who they are and what they know. They've taken consistently seen flavour profiles and have created a smaller menu that satisfies those desires through careful curation and seasonal updates. You probably won't find what you drink at home, but you will find something you like.
The Manda Lo, a signature cocktail as alluded to by the name, is a bright, refreshing bourbon forward cocktail with Wild Turkey 101 Kentucky Straight Bourbon, mandarin, mint and lemon.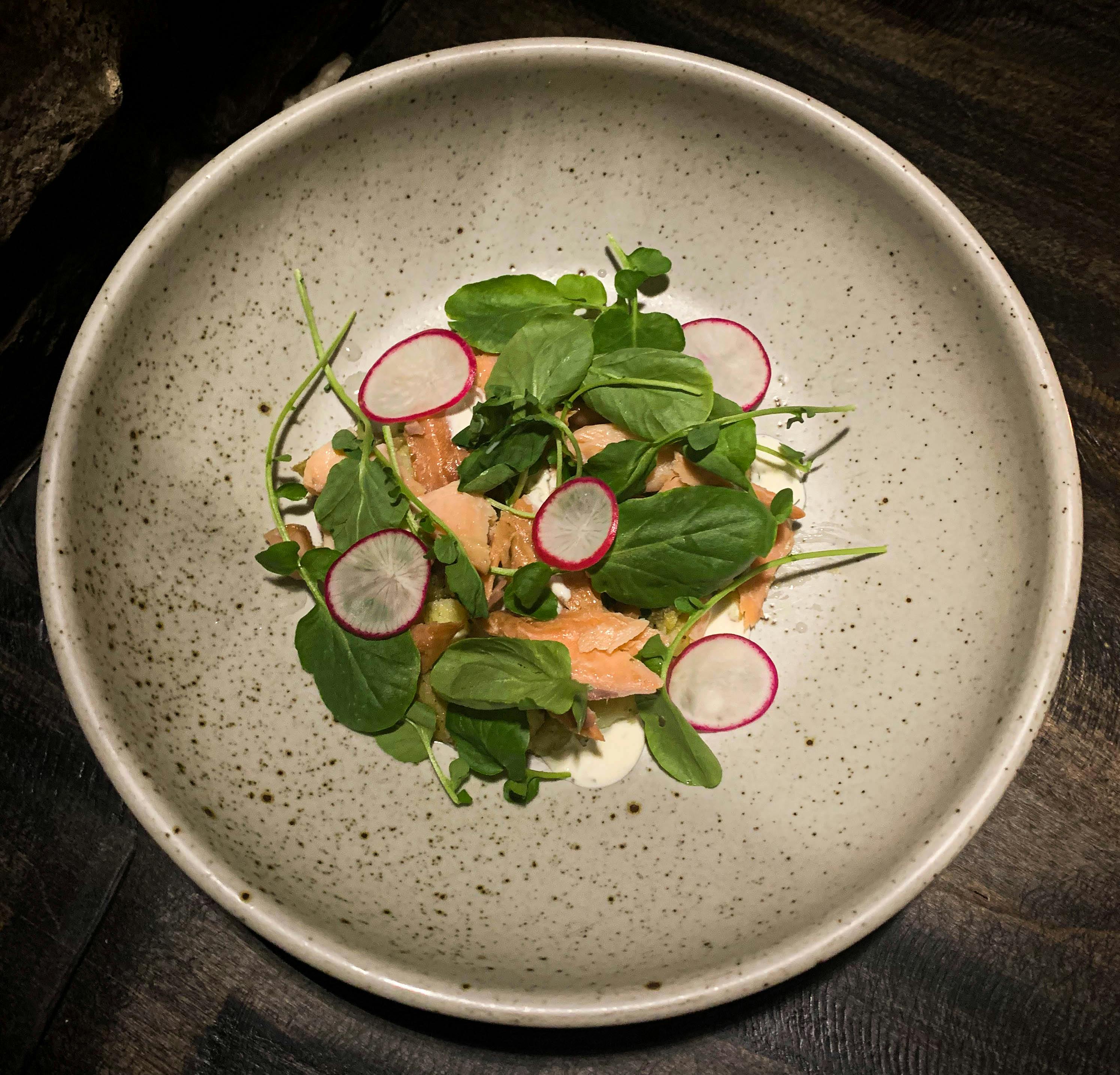 The menu is built off of seasonality. It's ever-changing, mimicking what's in season, what's fresh at that time. Having the St. Lawrence Market and its ingredients is a huge advantage, and Bar St. Lo takes advantage of it.
"This is the style of dining I like to have where it's a bit elevated but still casual where you're getting some really great offerings and big creative twists on some things as well as highlighting the classics that we think are staples to modern dining. I wanted the food to be what I wanted to eat, for the most part, and then we just expanded from there."
Chef McGouran then sets down his rendition of smoked trout. Fingerling potatoes lay on top of dill ranch dressing, the smoked trout carefully placed in between each potato. The smoked flavour is pronounced and imparted into the fish but not overwhelming enough to take over the dish entirely. Radish and watercress cover the top.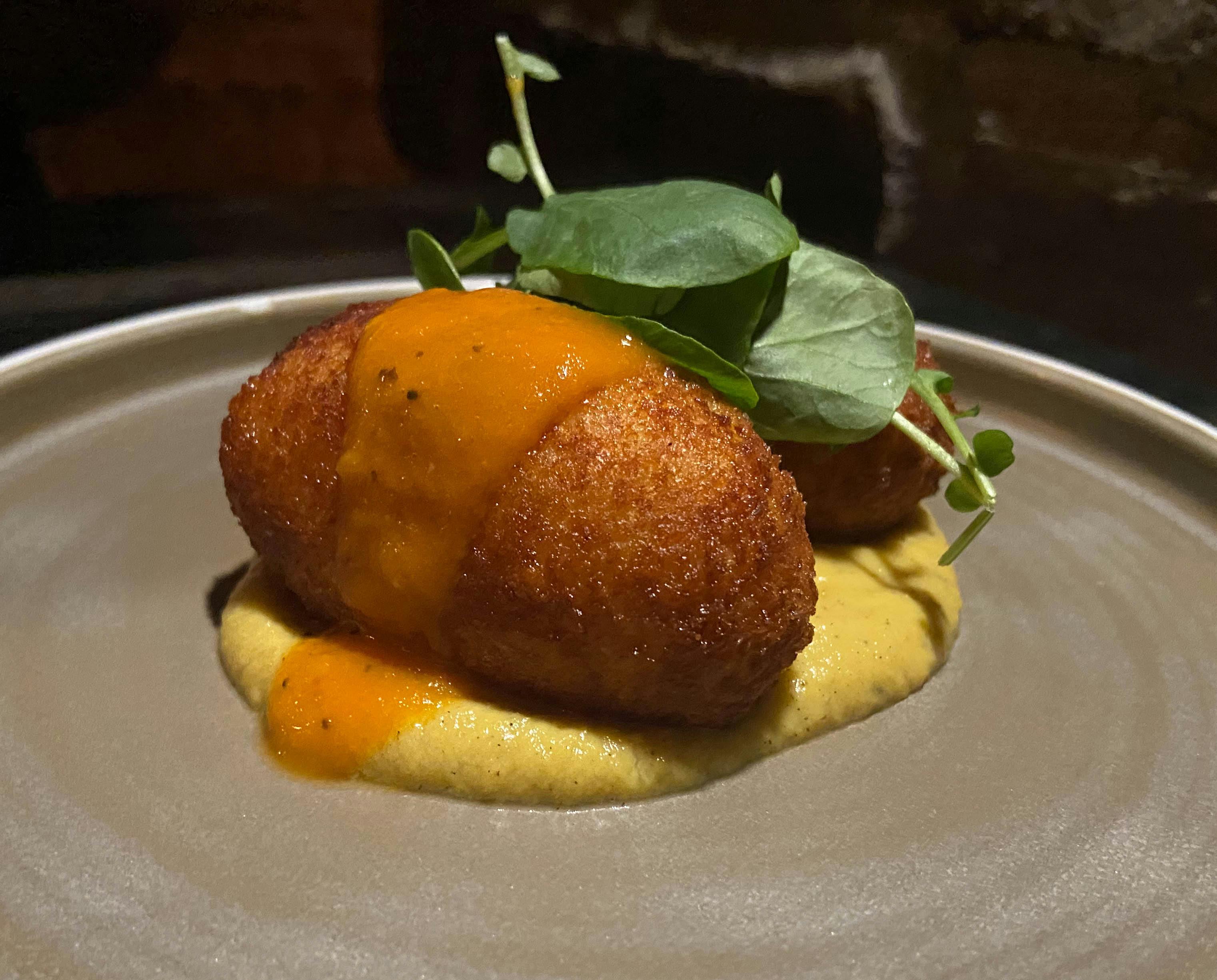 As you read through the menu, you'll notice that the names of the dishes are straightforward. No whimsical names and no sentence-long descriptions, the ingredients are the stars of the show, and you can pick up the exact same ones from across the street and try your hand at making the same thing. They encourage it.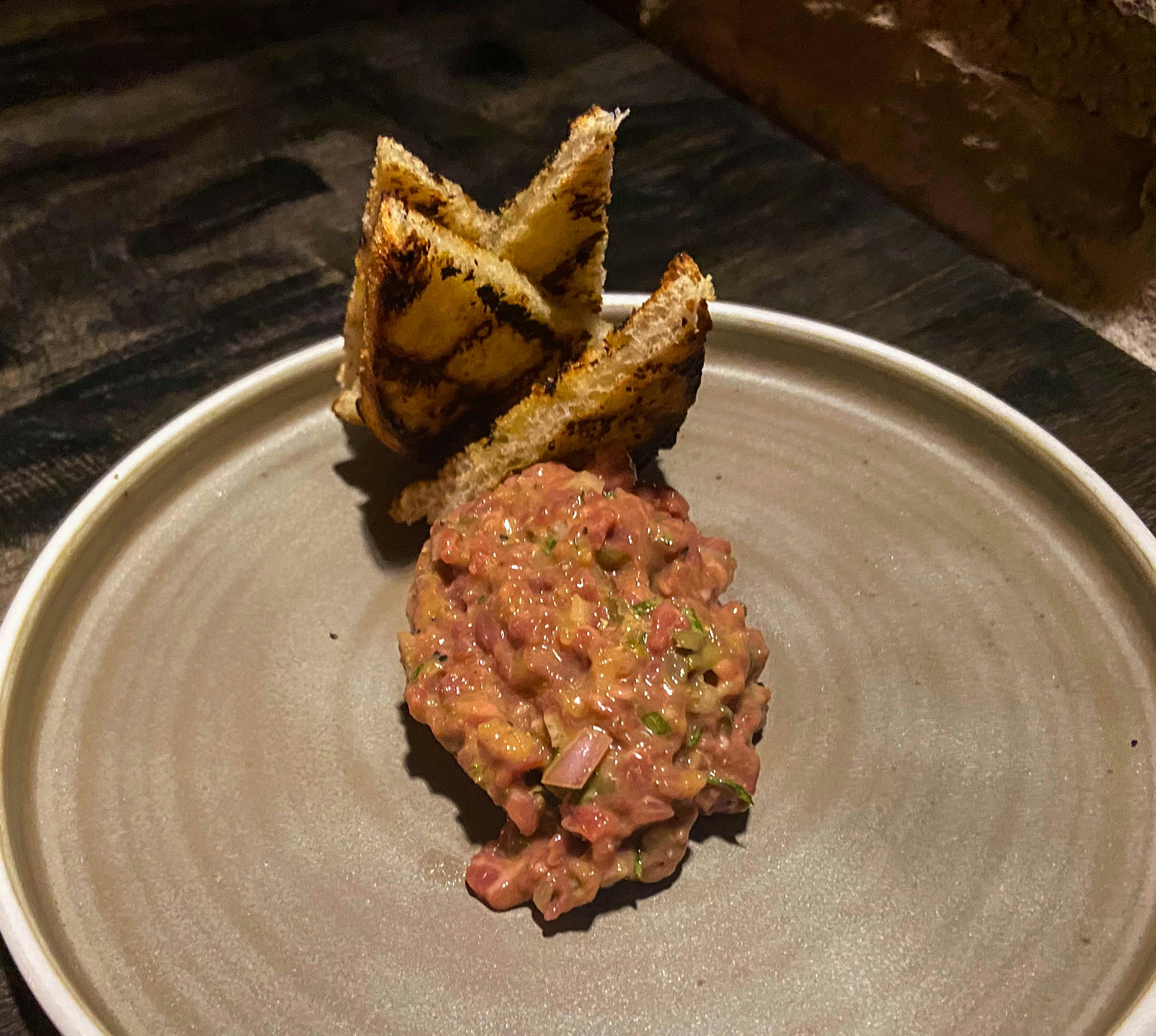 "But I think what we're doing more here is 'you're coming for what we do.' These are the things that we're doing, and these are the creations that we're coming up with," says Brenzel. "This is what you're coming here for, and we're providing that experience."
Take the classic steak tartare; the tenderloin is minced finely but not fine enough to lose its integrity. It is mixed with caper, egg yolk, tarragon, and a side of sourdough.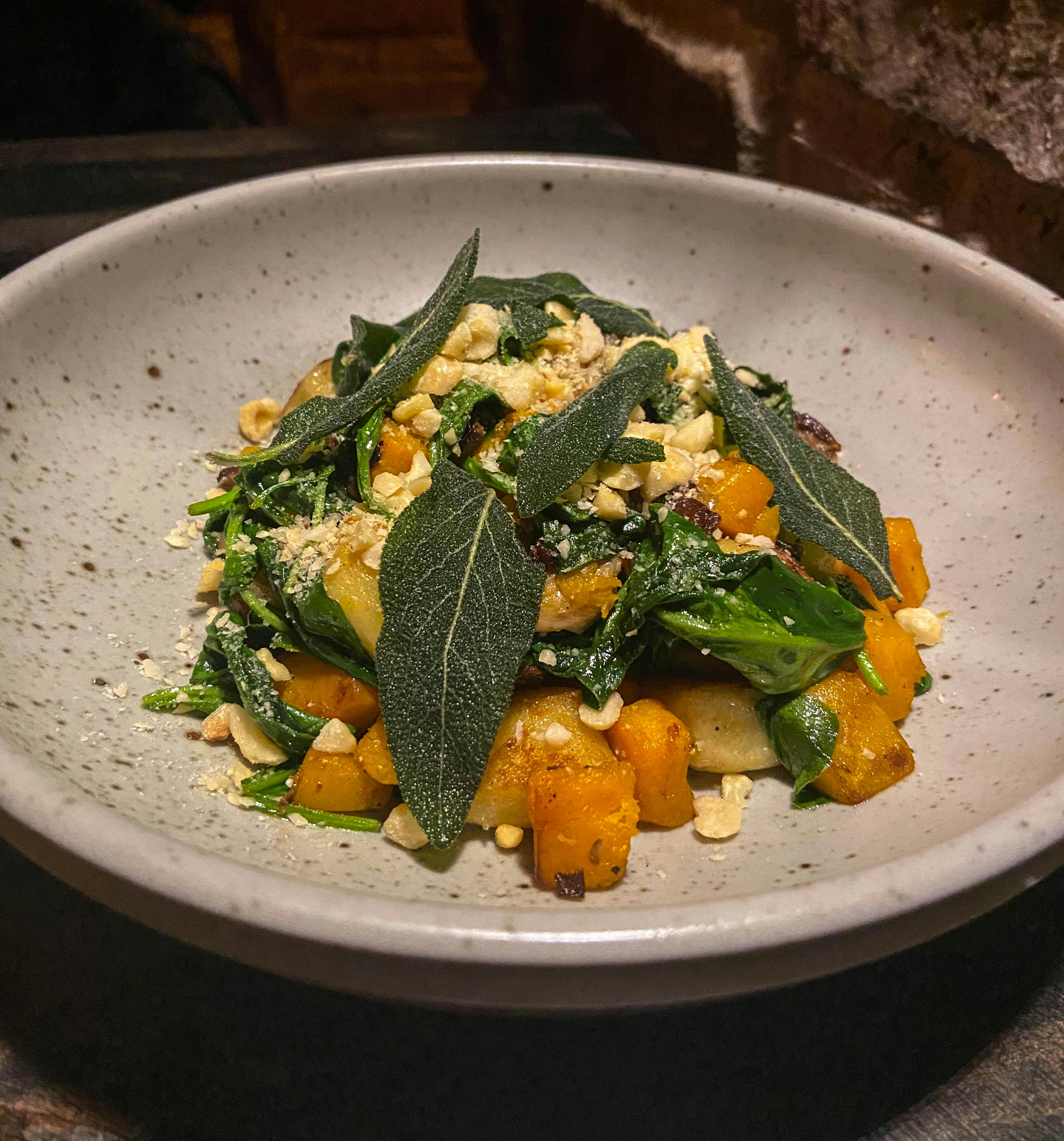 The gnocchi is pan-seared in brown butter, while the wild mushrooms are roasted, served with butternut squash, spinach, hazelnuts, and pan-fried sage. A dish apt for long cold days and dreary rainy commutes, it's as photogenic as it is warm and comforting. The gnocchi takes on a golden hue from the brown butter, and the hazelnuts and fried sage offer a textural contrast from the pillowy gnocchi and creamy squash.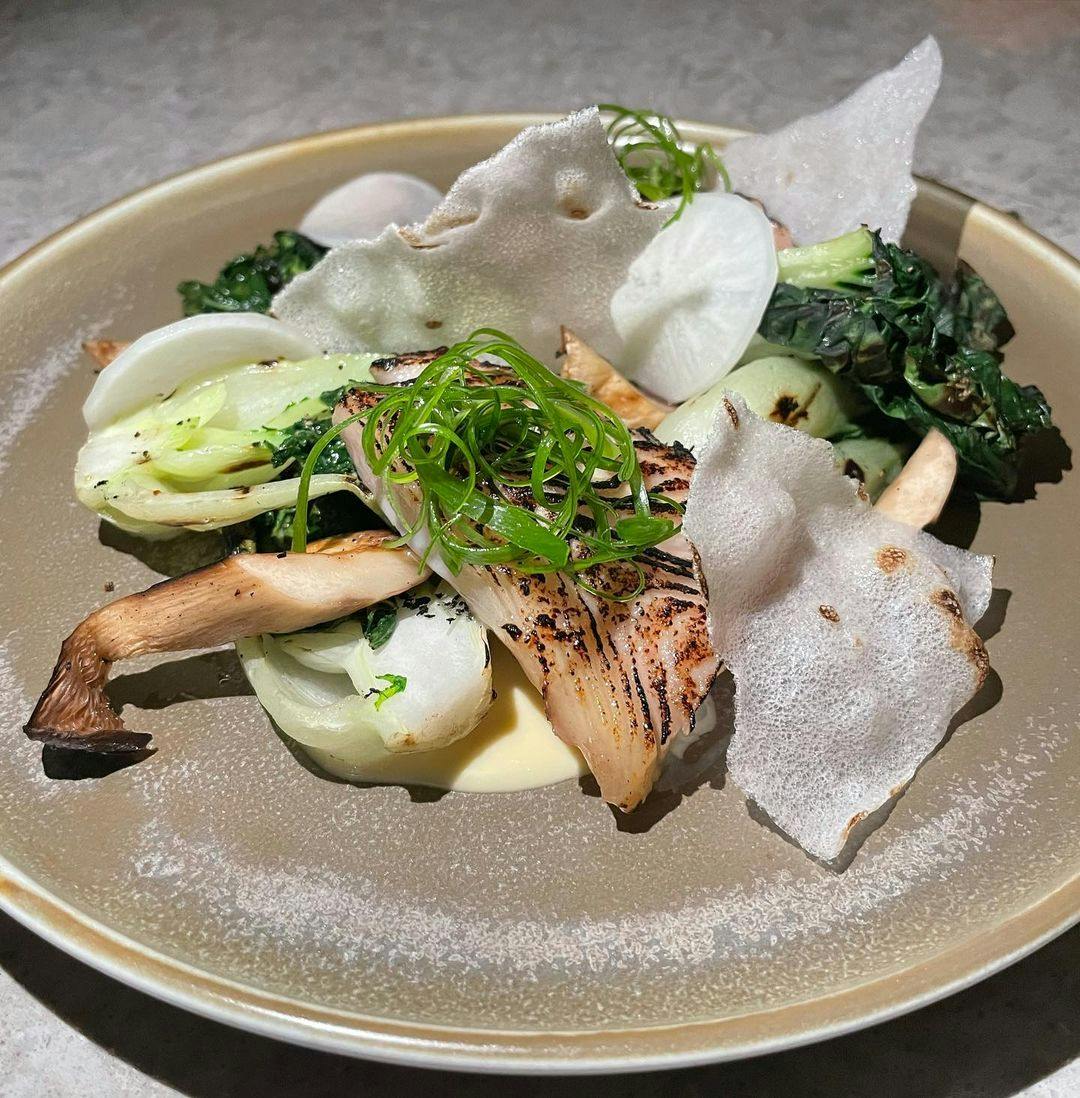 Black cod is brined in miso and sugar, sake and mirin, then roasted and seared with a blowtorch. Masterfully executed, the cod splits apart with the slightest pressure from a fork, revealing a glistening inside. Underneath is a miso aioli with grilled bok choy, pickled shitakes and daikon and finished with crispy rice paper.
"This is my home now in the sense that I'm a chef-owner, and I live here all the time. But also, I'm a neighbourhood guy, and it's more than just having St. Lawrence around the corner. This is something that, for me, is pretty special to offer. You know, I grew up coming to the market."
It's apparent that simplicity runs throughout chef McGouran's menu. Nothing is unapproachable when looking at the dishes, and seasonality reigns supreme.
The next time you find yourself by Jarvis and Front Street, right in front of the market, stop by Bar St. Lo at 6 Market St. You'll taste ingredients that are celebrated for what they are, done by a team that's unapologetic in who they are.