Arguably the most hyped-up spot in Toronto right now is the colourful birria pop-up that has recently opened up near Queen Street West.
From the minds of Julio Guajardo and his partner Kate Chomyshyn, Birria Balam is currently operating as a pop-up along Spadina Avenue just south of Queen Street West. The concept, which has been in the works since 2019 according to Guajardo, is slated to run for roughly four months. With the help of celebrated chef Matty Matheson, Birria Balam has become one of the most sought-after pop-ups in the city.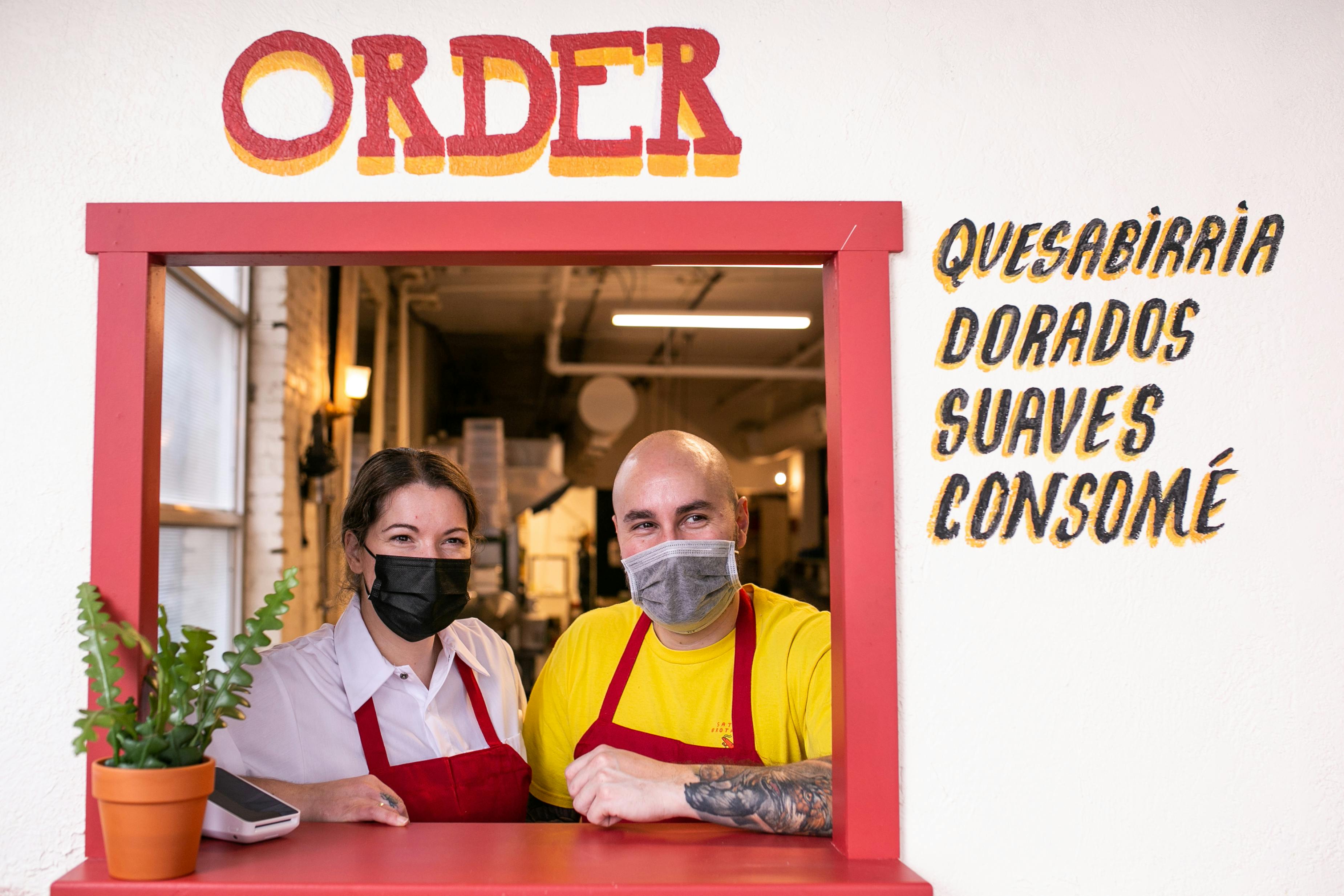 In 2019, Guajardo and Chomyshyn were vendors at Matheson's food festival, MattyFest, and had been serving up barbacoa tacos under the name 'Balam.' They had been ramping up to open their restaurant soon after, but the global pandemic halted their operation.
The pop-up will run for a limited time while their official restaurant, located near Dundas Street West and Palmerston Avenue, finishes construction.
The Space:
Perched on the busy strip of Spadina Avenue, just south of the heart of Queen West, is Birria Balam's pop-up space. The restaurant is distinguishable by the large vinyl window signage of their logo.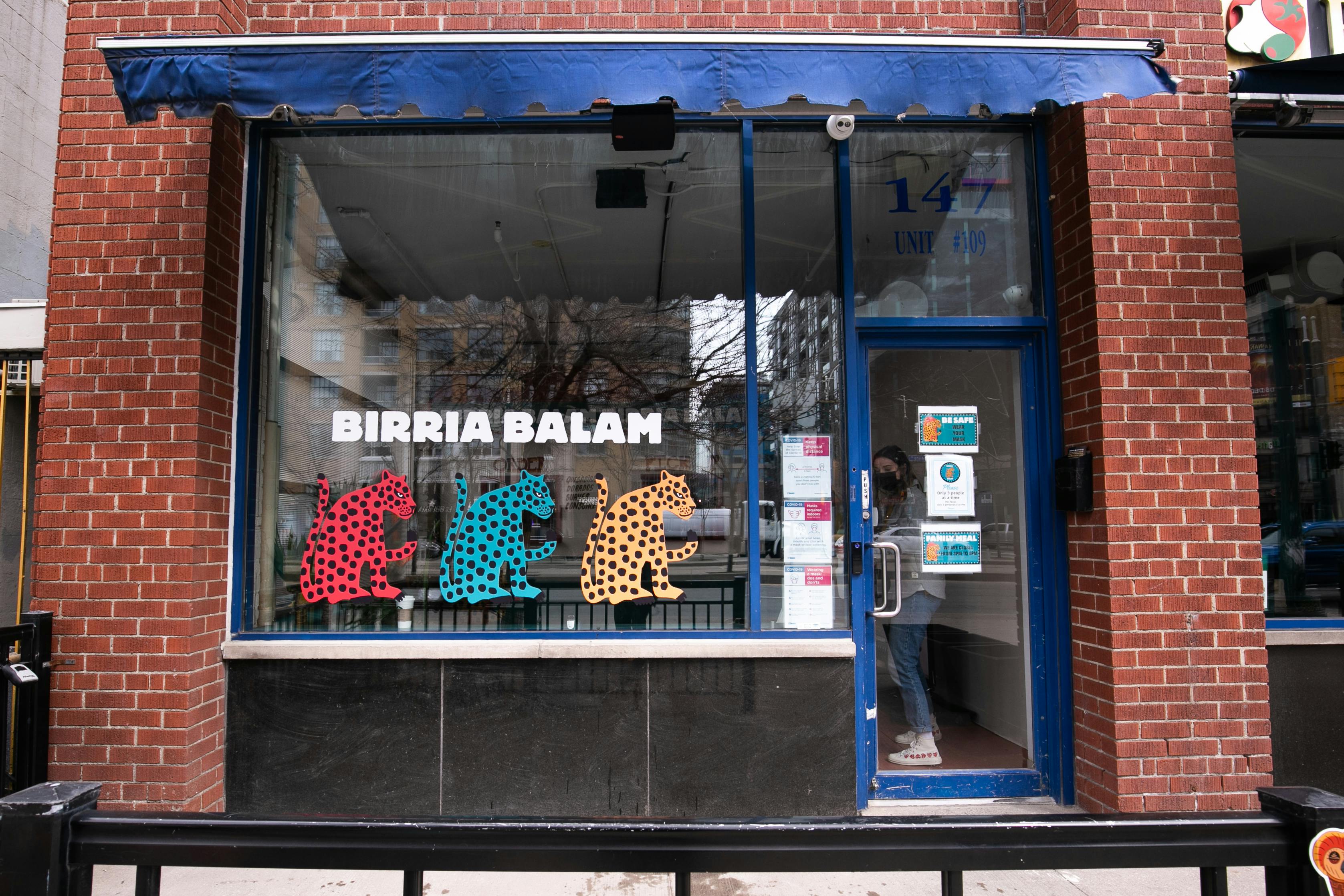 As Ontario enters the 'third wave' of COVID, pop-ups are becoming more and more adaptive with how they organize their spaces to welcome customers without jeopardizing their safety. According to Chomyshyn, they had got a deal for the space that they could not pass up, due to the building being slated for teardown in the next four years.
With no need for indoor dining, Birria Balam has set up a simple ordering window system, which emulates that of Matheson's last venture in Toronto, Matty's Patty's Burger Club. The custom-built ordering window was designed by one of Matheson's colleagues, who specializes in set design, and makes the small space up front feel welcoming, fun and cheery.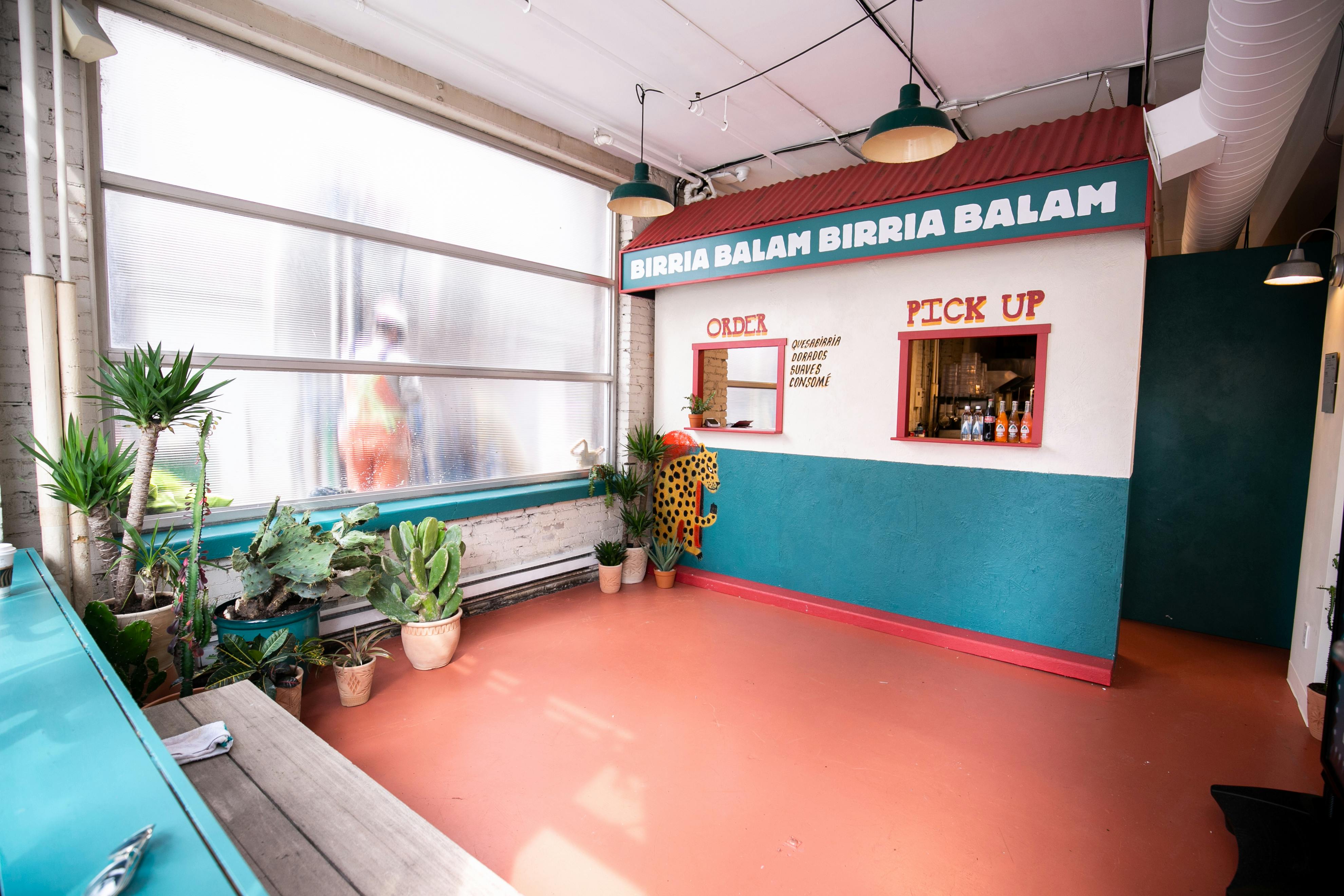 The novelty wall is what separates the small front of the house from the kitchen, which takes up a majority of the facility. 
Although there is no seating at their pop-up for obvious reasons, Birria Balam's official restaurant will boast a 'diner' style bar throughout their dining area, according to Guajardo. Out front, there is a small, gated-off patio that would have been able to seat a few tables as well. 
The Food:
Living up to their name, Birria Balam serves up delicious birria tacos––a mega-trendy dish in the modern food scene. The popular Mexican stew is traditionally made using goat, beef or mutton, but Guajardo and Chomyshyn have decided to go with beef.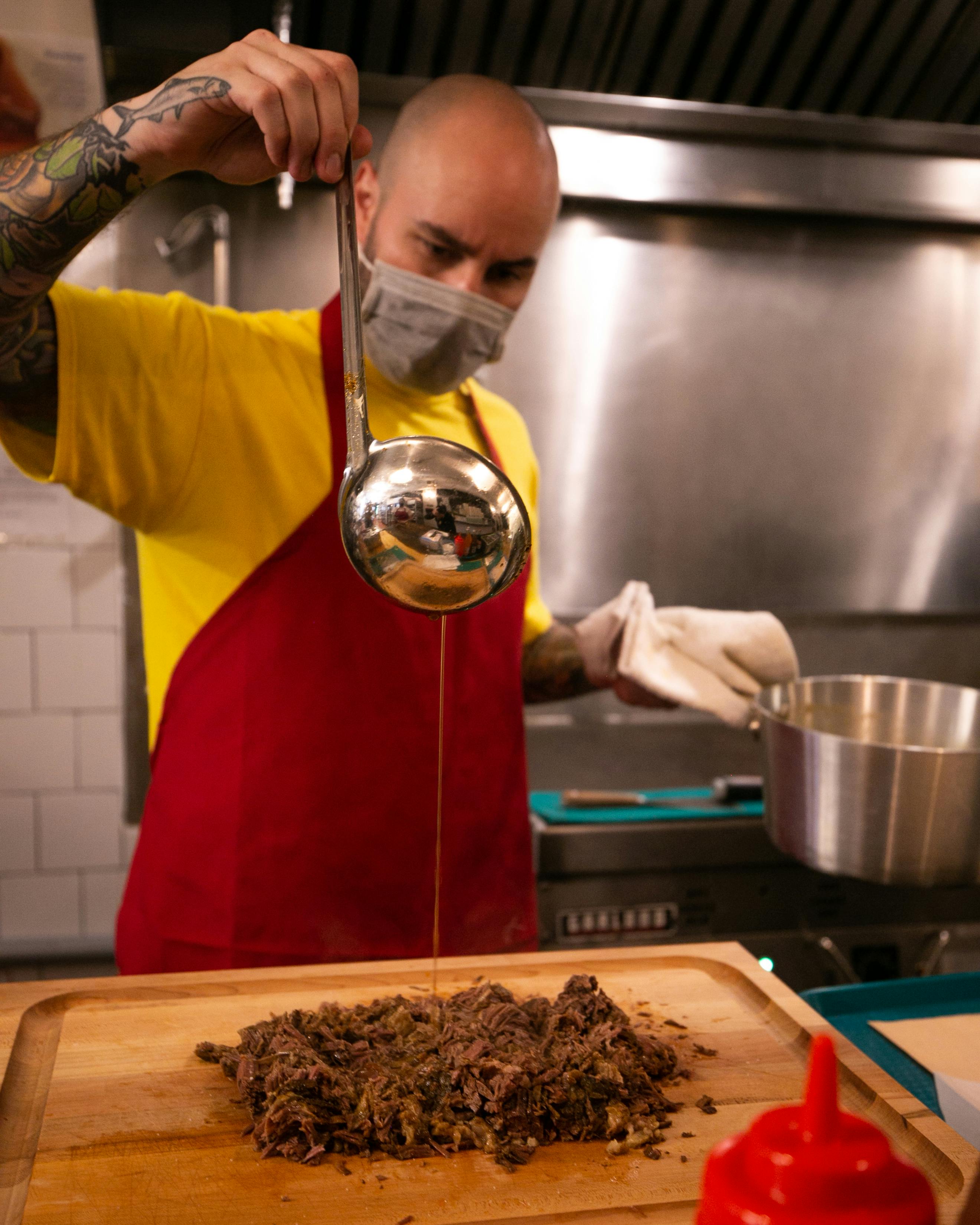 Since Birria Balam is running as a pop-up, their menu is being kept short. On Monday, the restaurant announced they were now offering a new dish––'Taco Suave' ($21), which is a soft, warm tortilla filled with their signature birria.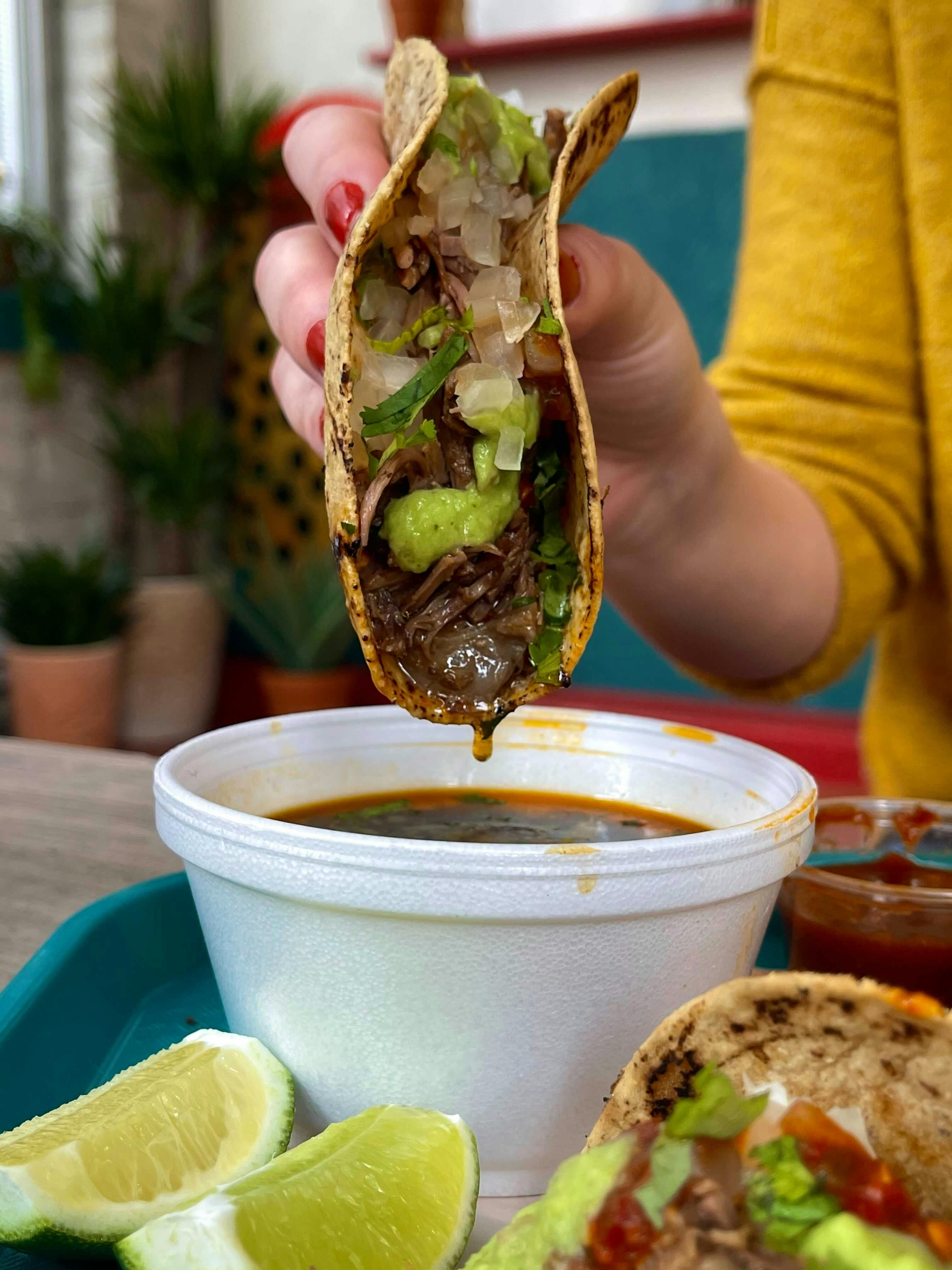 Prior to this, they had just one item, the 'Quesabirria' ($24), which is the classic birria taco seen hundreds of times on social media. The taco is made with a corn tortilla that has been pan-fried in the fat of the birria stew, creating a mouthwatering crispiness. The taco is then stuffed with a layer of Oaxaca cheese and a heap of the shredded birria beef, then topped with white onion, cilantro and lime.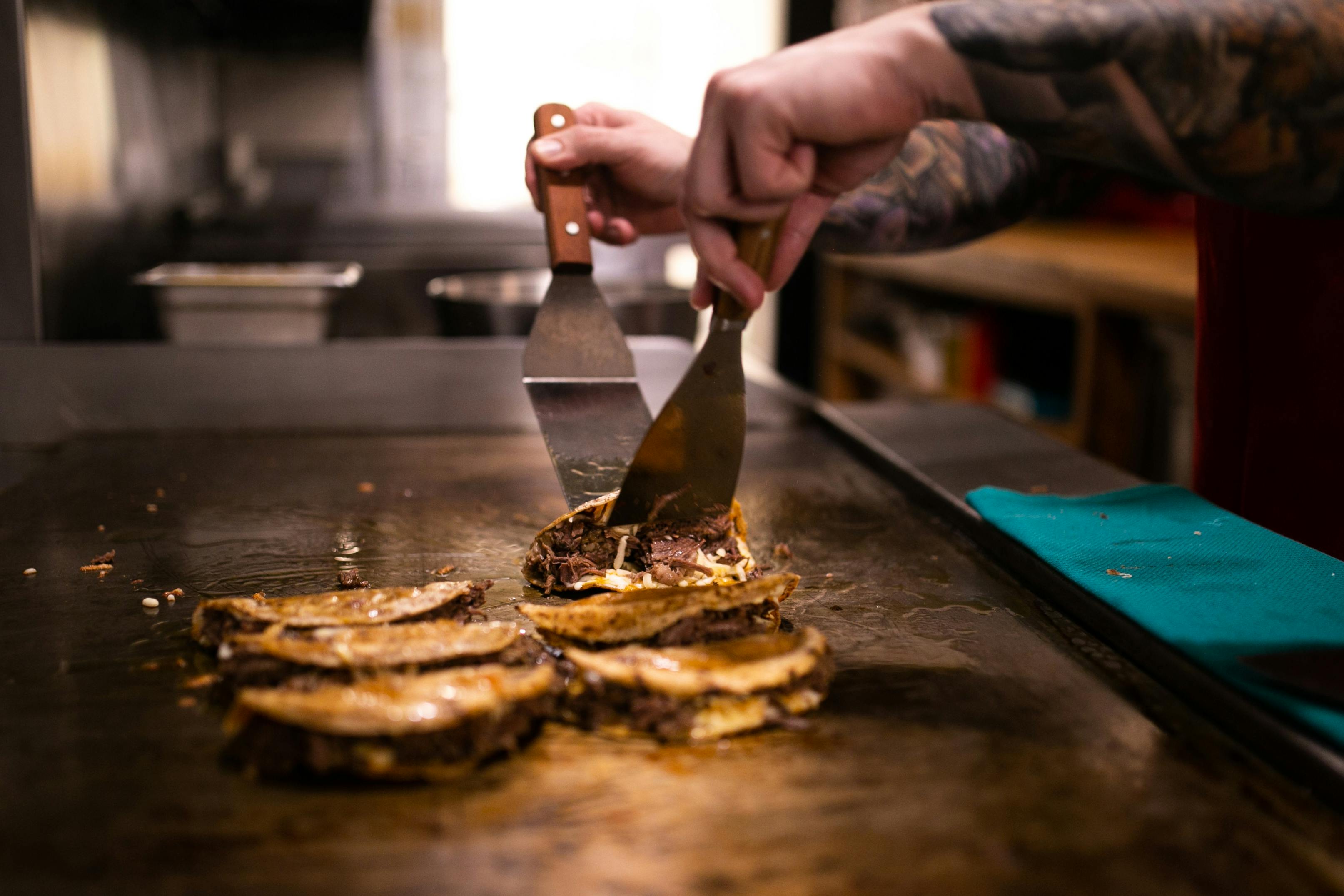 Both tacos are available in a combo, which comes with three of your preferred taco, a 250 ml container of warm and flavourful consomé, a house-made salsa rojas and salsa verde, as well as a drink of your choice.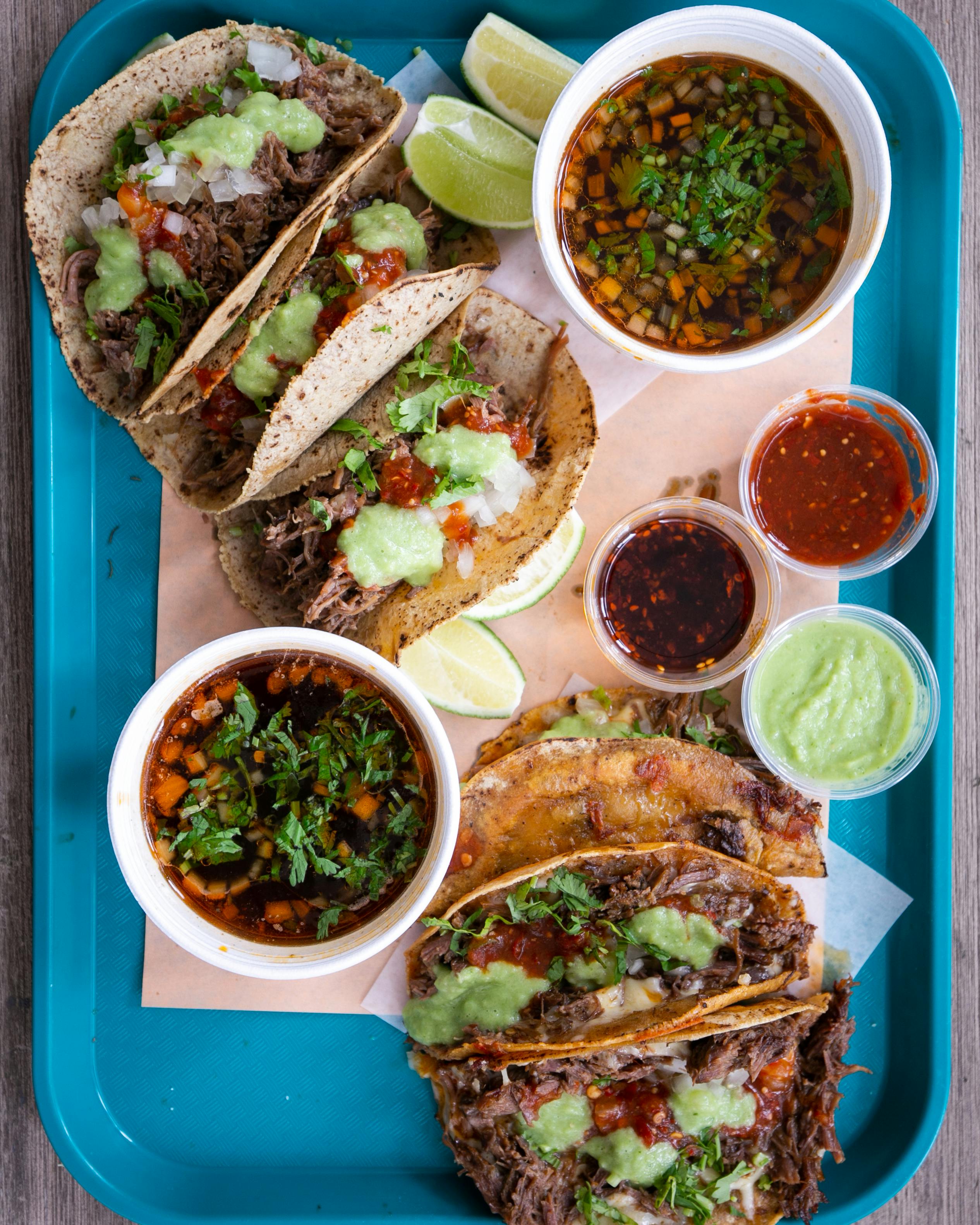 While the menu only has two items as of right now, the couple has emphasized that their menu will expand once their permanent space opens.
Birria Balam currently runs their pop-up every Friday through to Sunday from 12 p.m. to 9 p.m., but will pause for service between 3 p.m. and 4 p.m. for a break. While they are new to the scene, Birria Balam is the toast of the town and their incredible food has scorched its way up to the top of everyone's must-eat list.
You can place your pre-order through their website to secure your birria tacos ahead of time. Birria Balam is also taking walk-ins, but in limited numbers to avoid overcrowding. The pop-up will run for just a few months, so don't miss your chance to try this one-of-a-kind spot.