Headed by celebrity chef Matty Matheson, Matty's Patty's is creating a city-wide burger frenzy with lines forming around the block every weekend.
Matty's Patty's started in Oahu at RVCA ALOHA, an apparel and lifestyle brand founded by Pat Tenore. The former P&L executive chef was invited to cook for friends and family during the event; quickly thereafter, the pop-up grew to hit Tokyo and Toronto's MattyFest, drawing in crowds looking to sink their teeth into one of Matty's juicy cheeseburgers.
The Space: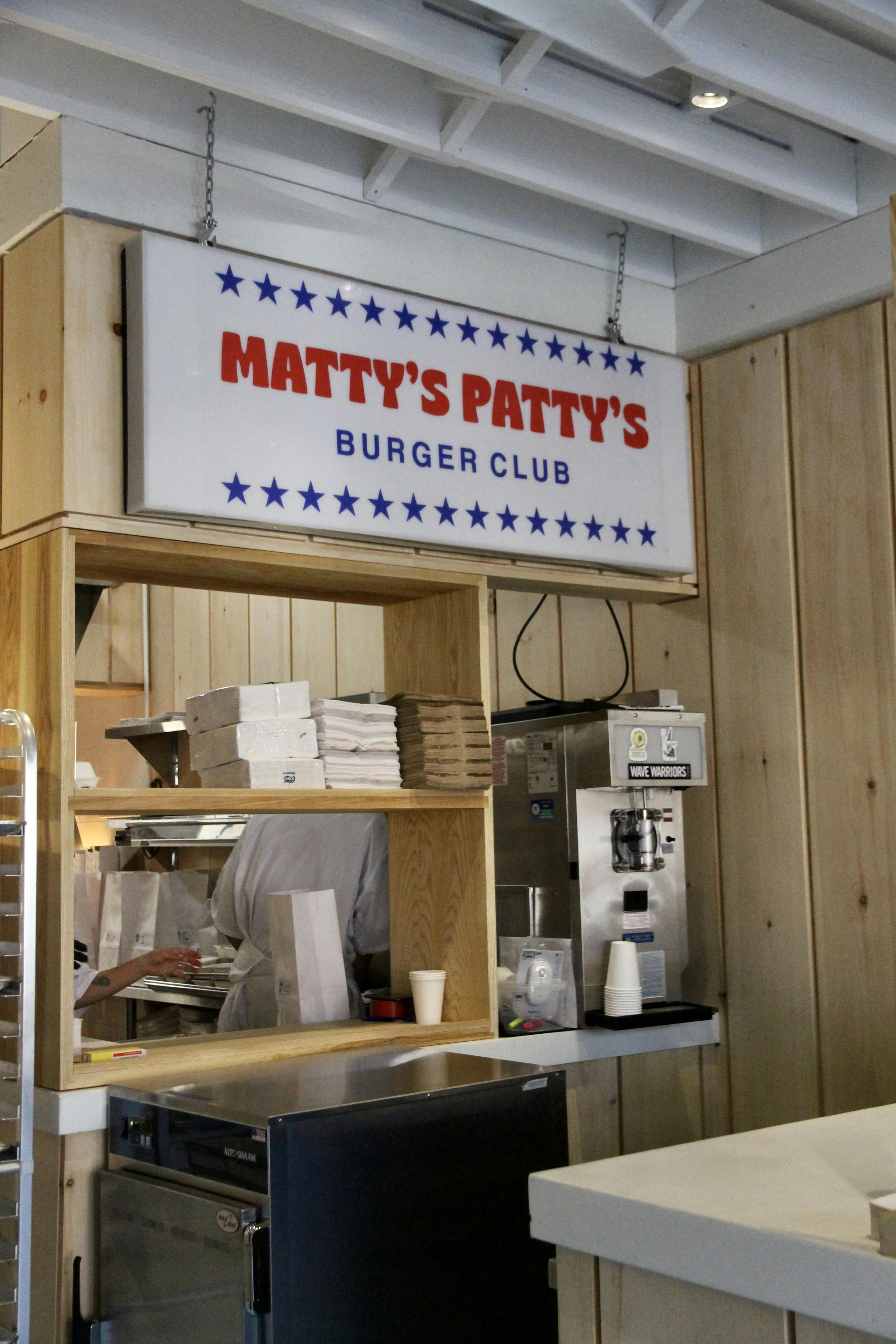 Chef Matheson has been preparing for the opening of Matty's Patty's for the past little while; his plan was always to turn the pop-up sensation into a brick-and-mortar. So, when prime real estate opened up in the wildly popular West Queen West neighbourhood, he couldn't pass up on the opportunity.
"My partners and I found an opportunity for a spot that we couldn't turn down and we took it," says Matheson.
The white brick building sits right on Queen Street West directly across from the always bustling Trinity Bellwoods Park -- making it the perfect spot to grab a bite for a stroll in the park.
Though the inside of the burger shop is currently closed to guests, Matty's Patty's is equipped with the biggest walk-up window in the city where you can place your order on the spot or pick-up your online orders.
Matty's Patty's is reminiscent of the surf shops in Hawaii with sweet island tunes, ocean blue flooring and light wood panelling. Mounted on the wall is a white and turquoise RVCA surfboard of Matty's long-time friend and business partner Pat Tenore.
The Food: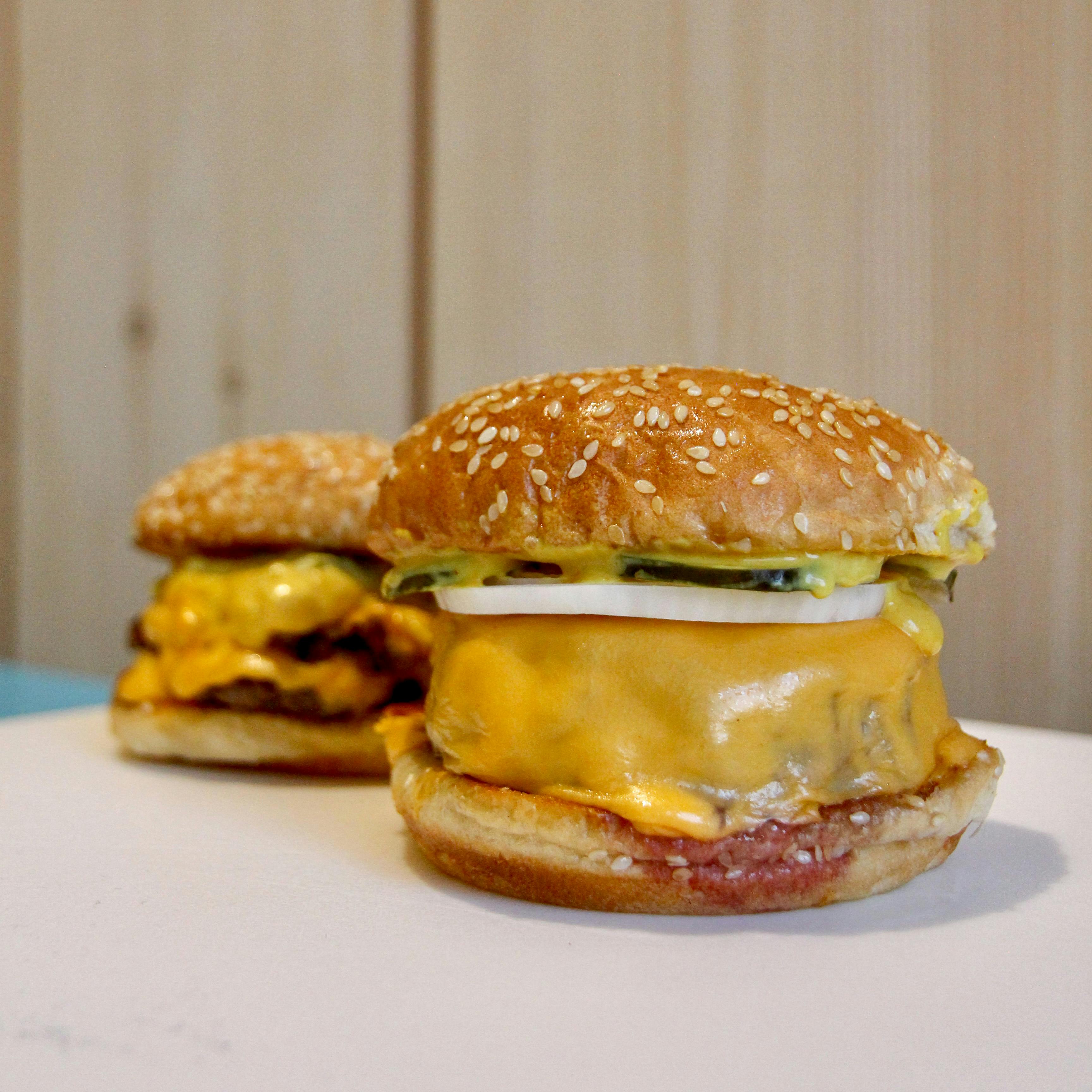 The Matty Cheeseburger is a whopper of a burger, featuring a 7 oz 100% AAA beef patty cooked medium to medium-well, enveloped in American cheese, topped with sliced onions, pickles, ketchup, mustard and Matty's Patty's signature sauce.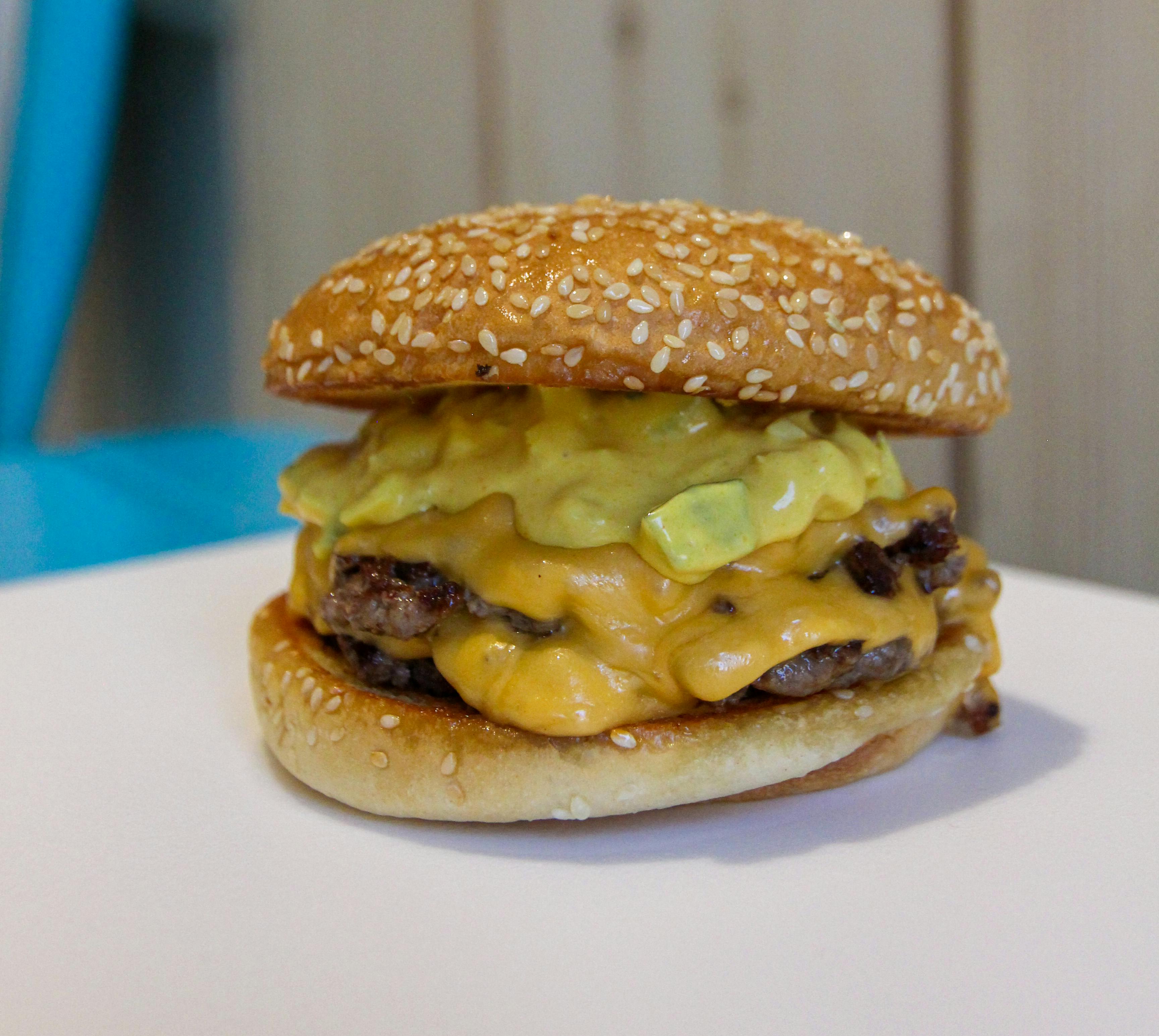 For our meat lovers, the Double and Triple Patty cheeseburgers come straight up with no veggies, and is smothered with gooey cheese and your choice of housemade pickled jalapeño mayo or spicy ketchup and Matty's Patty's sauce on a sesame seed milk bun -- a striking but equally delicious change from the usual seedless potato roll. Matty's Patty's signature sauce is an all around perfect sauce, comprised of the essentials to any burger -- "it's balanced, tangy with a little crunch," says the Chef himself.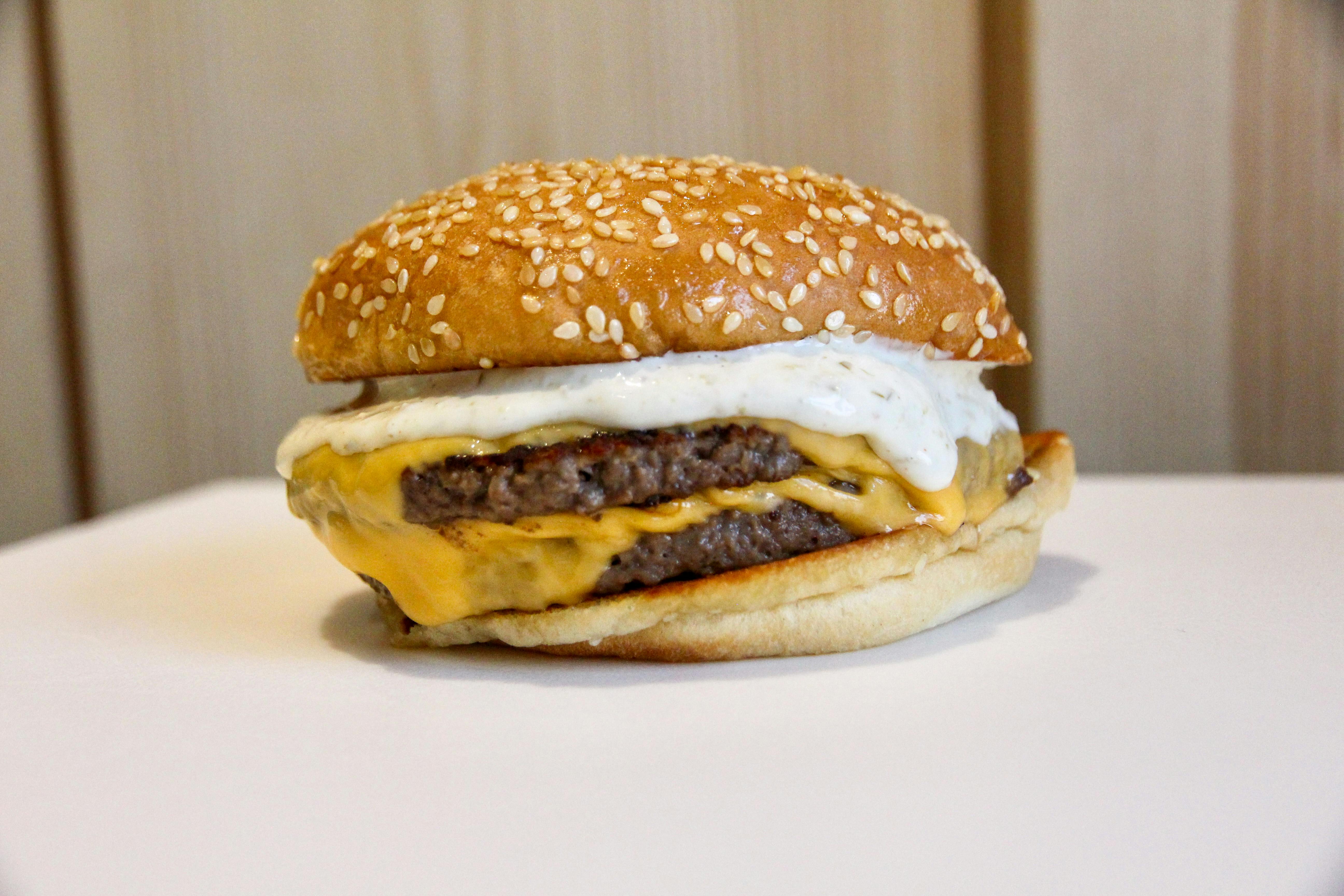 For our non-meat eaters, Matty's Patty's is also dishing out Double and Triple Impossible Cheeseburgers with all of the fixings as well as a creamy white sauce that is to die for.
Each combo comes with crispy shoestring fries and a Coke or Perrier upon pick-up. Note: the burger shop is not accepting any modifications on orders at this time.
Matty's Patty's Burger Club is open for order ahead pick-up or walk-ups Thursday to Sunday between 12 p.m. to 3 p.m. and 4 p.m. to 9 p.m.