Būno is Toronto's newest coffee shop, destined to be your favourite pit stop for caffeine cravings. Located in the St. Clair West neighbourhood, Būno focuses on providing responsibly sourced coffee from local roasters and emphasizes the educational aspect of the coffee you're sipping on, highlighting the different flavour notes and regions of cultivation their variety of beans reflect.
An appreciation of coffee from its roots and the craft itself is evident here based not only on their offerings but also on the backstories of the owners themselves and how this new shop came to be.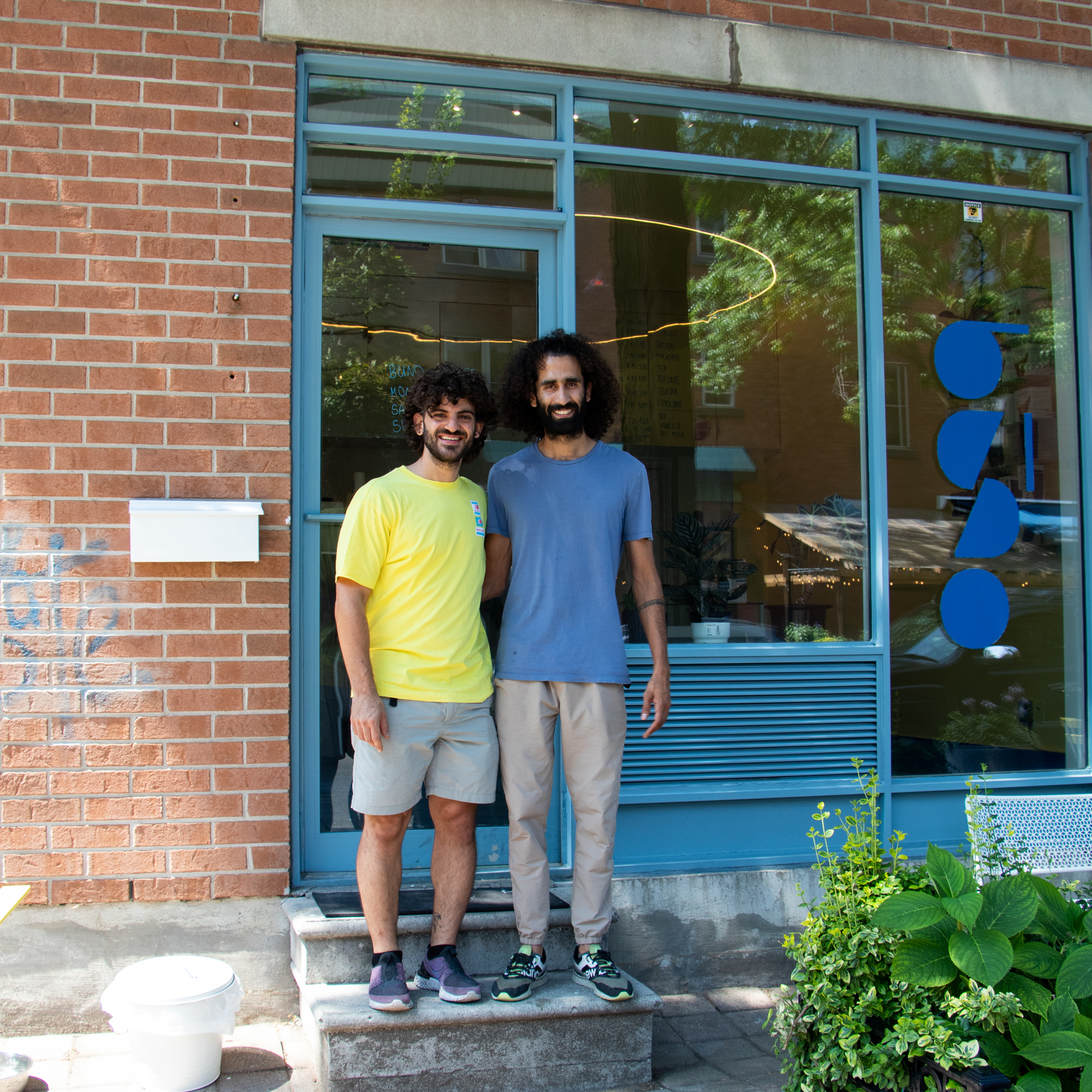 Fadi Salib and Tony Taza are friends and co-owners of Būno, who both became so deeply immersed within the world of coffee that they left their jobs in architecture and marketing to work towards pursuing their newfound passion full-time resulting in their storefront at 136 Lauder Ave.
"We both fell in love with coffee and found our passion in the craft," says co-owner Tony Taza. "So we left everything behind and dove deep into the coffee world."
After first meeting while being baristas at Fahrenheit Coffee, under the guidance of owner Sameer Mohamed, the duo furthered their knowledge and experience and knew that eventually, they would want to open their own shop together. A combination of their respective skills in architecture and marketing led to the final product -- their storefront at 136 Lauder Ave coming to life.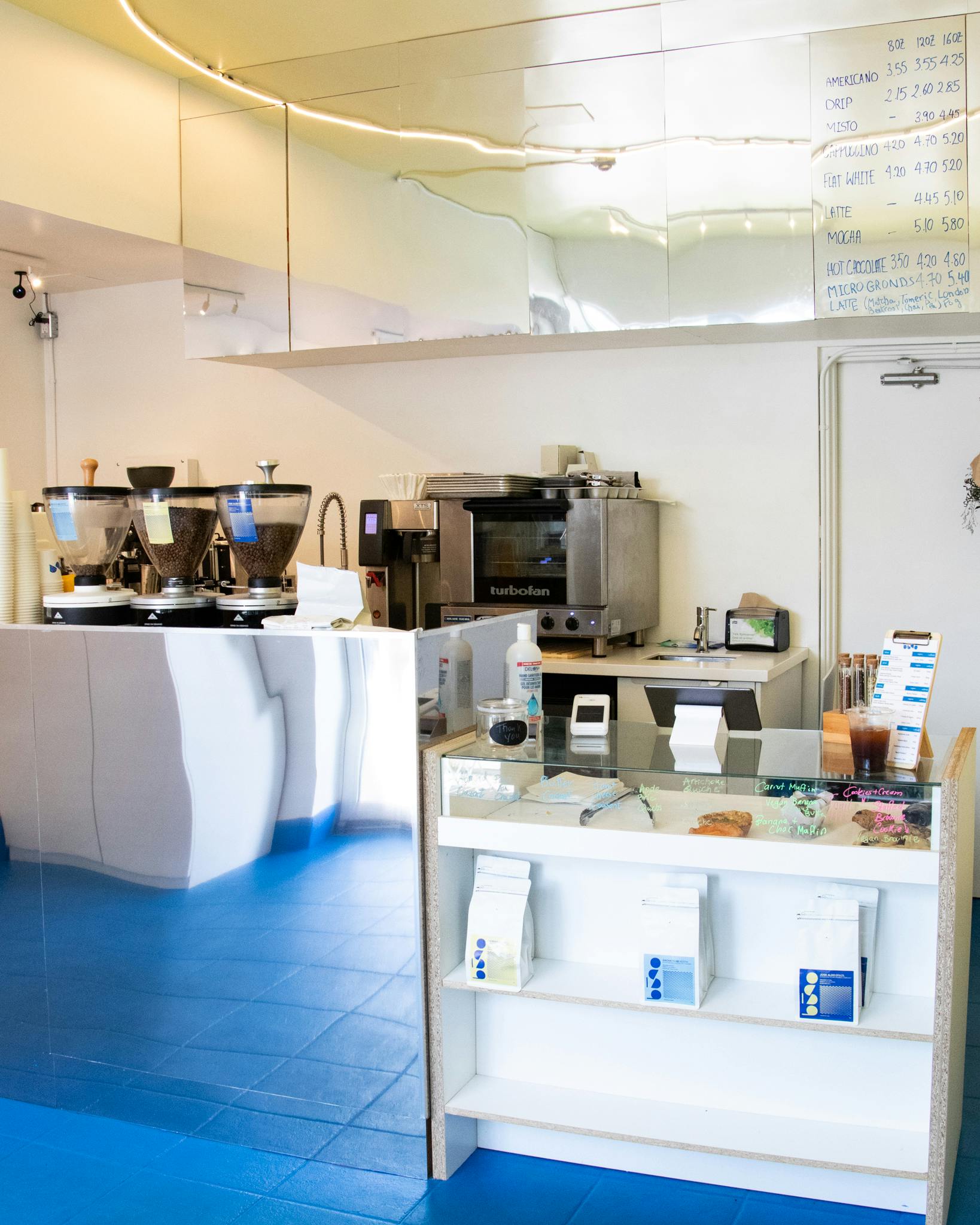 Designed in collaboration with Atelier Riot, an architecture studio accredited as one of Toronto's top 10 up-and-coming design firms, the shop design & branding brings the duo's vision to life. Vibrant pops of blue and yellow are offset with sleek reflective surfaces that visually expand the space and draw coffee-lovers in.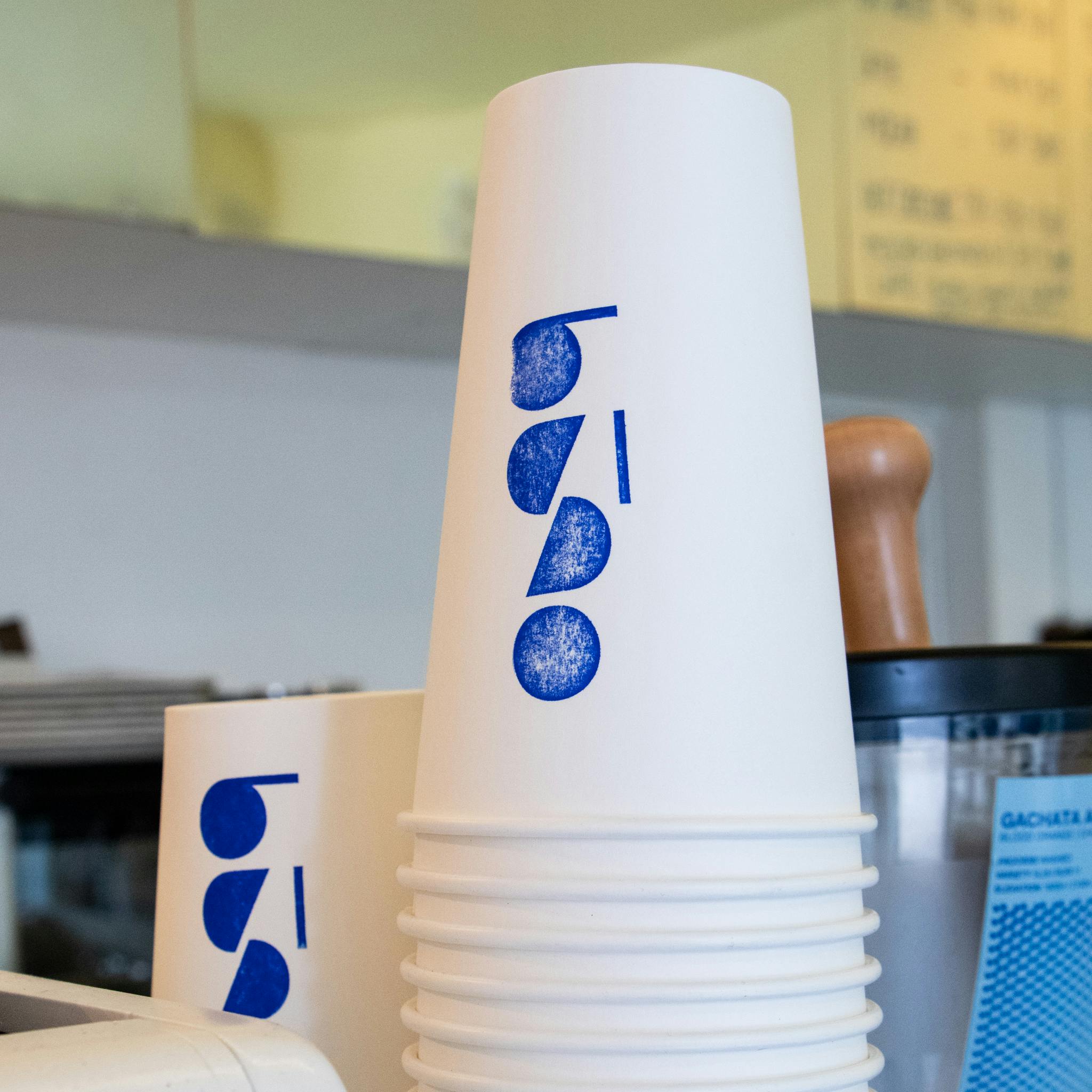 With a name hailing from Ethiopia's district where coffee was originally cultivated, "BUN" also means coffee grounds in Arabic. As a result, the name Būno becomes a representation of where coffee is said to stem from and is also a reflection of the owners heritage.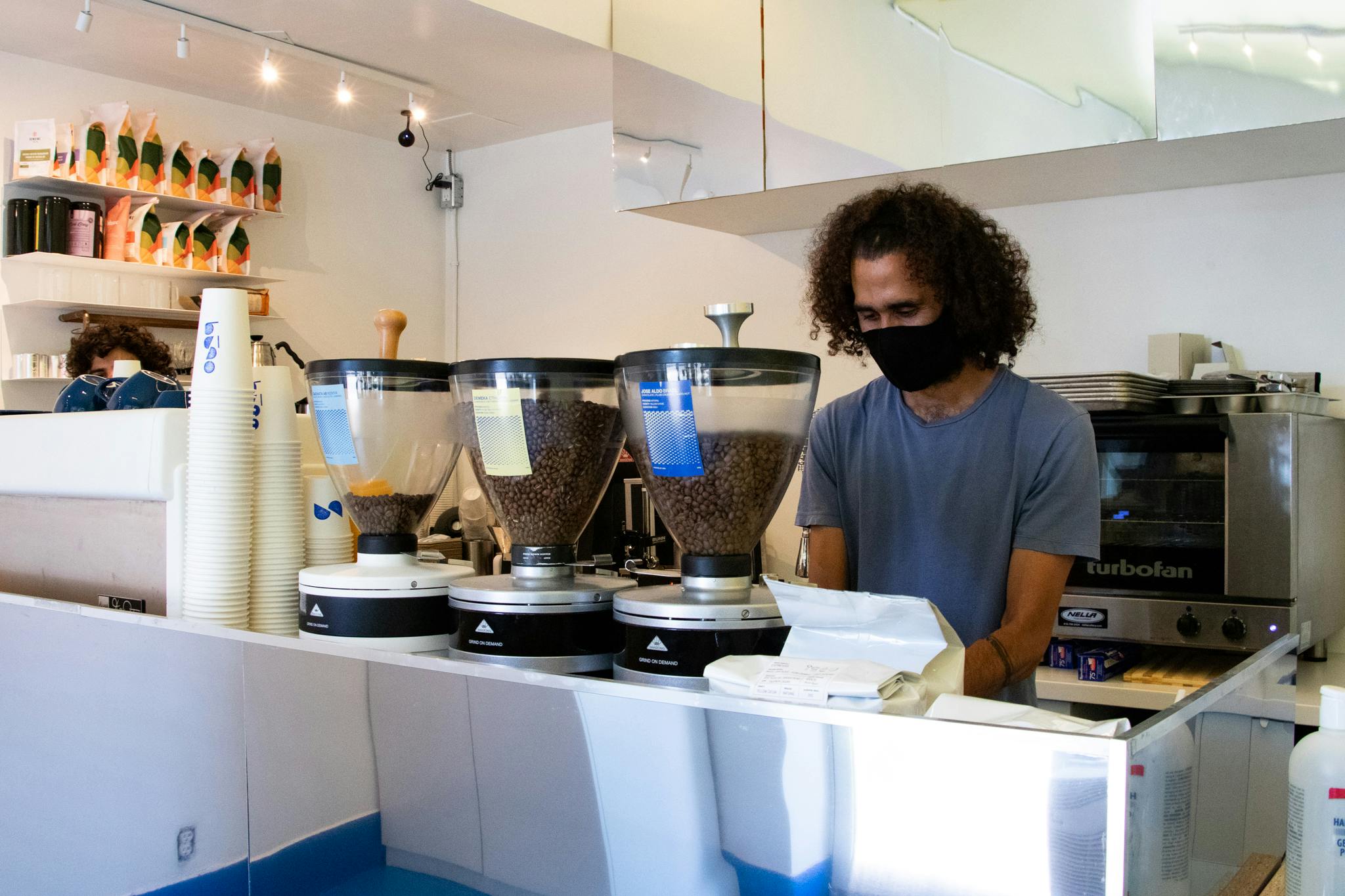 Presently at Būno, you'll find a trio of roasts responsibly sourced by Hatch, Omnia Coffee Roasters and Java Roasters. Local coffee brands that provide beans all varying in flavour notes to best accommodate different consumer coffee preferences and are set to rotate as the seasons change.
On why they chose to carry three varieties of beans at one time, Salib says, "There's a huge spectrum in taste in coffee and we wanted to bring all that in for people to try."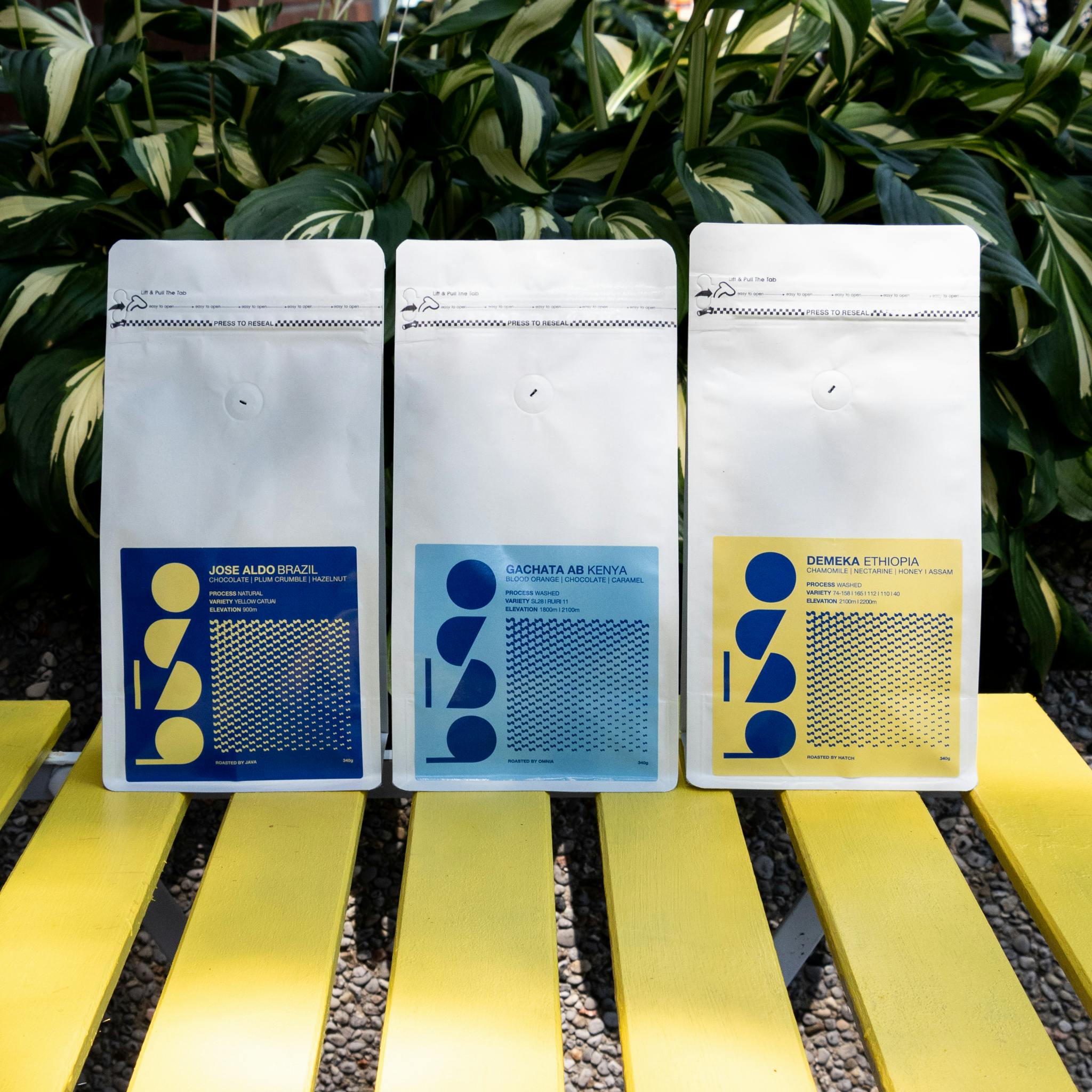 "We went to about 15 local roasters to try coffee," says Salib. "We came to the conclusion to feature a roaster per grinder we have; the result was three roasters. Each bean carries a set of taste notes unique to it, ranging from medium roasts to light and from traditional to fruity and floral, something for everyone."
The duo will be rotating coffee every three to four months to keep customers excited over discovering new and surely beloved blends.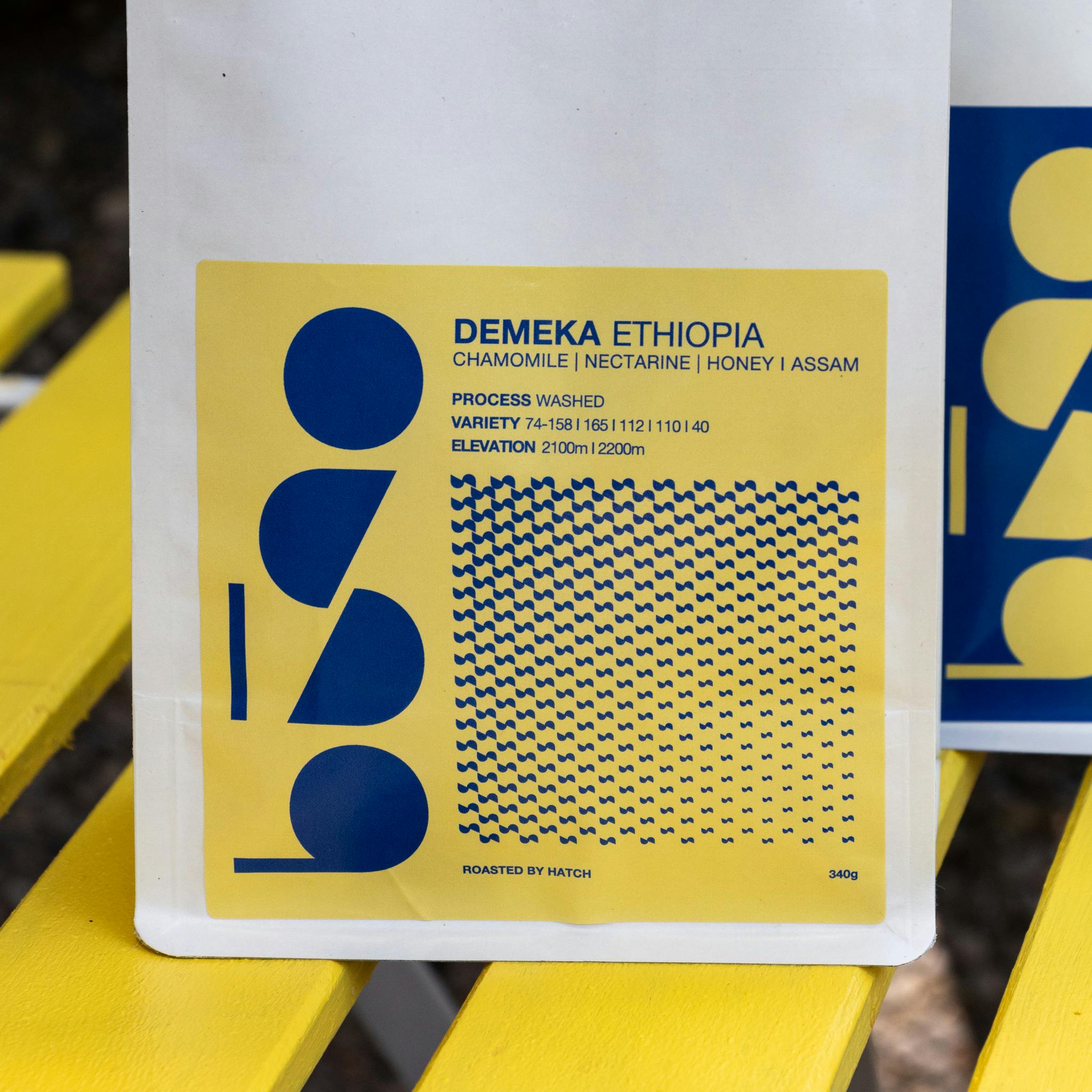 At the moment, you can find Hatch's Demeka blend from Ethiopia. Hatch is a specialty roaster based in Markham that focuses on direct trade coffee. Their roasting style reflects a Scandinavian method, producing light roasts that bring out the fruity notes naturally present in the beans.
When you're sipping on Demeka, you'll find notes of chamomile, nectarine and honey.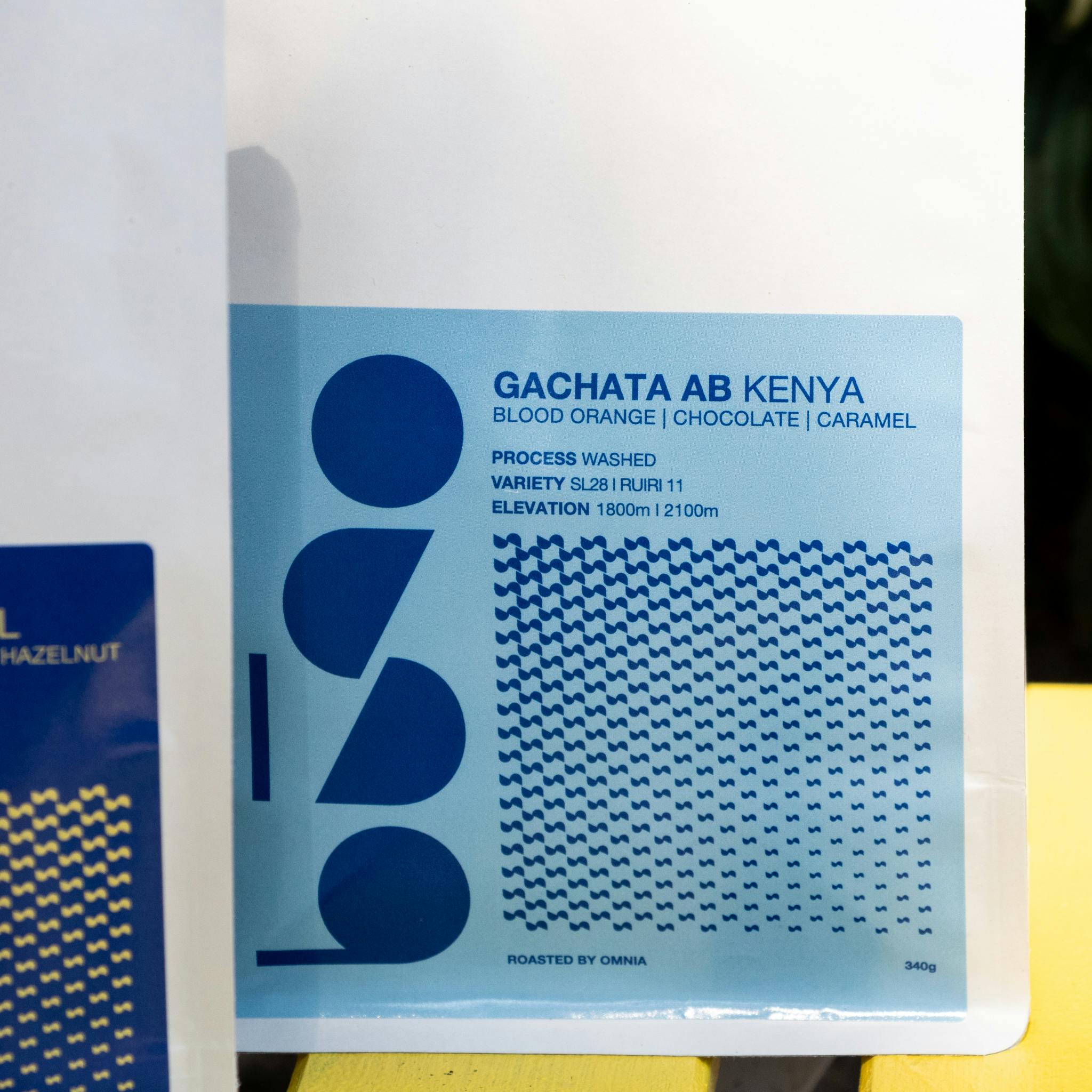 Mountain Coffee beans roasted by their mentor in the coffee world, Sameer Mohamed, via his business Omnia Coffee Roasters located in Leslieville; Gachata Ab is from Kenya and has tasting notes of blood orange, white chocolate and caramel.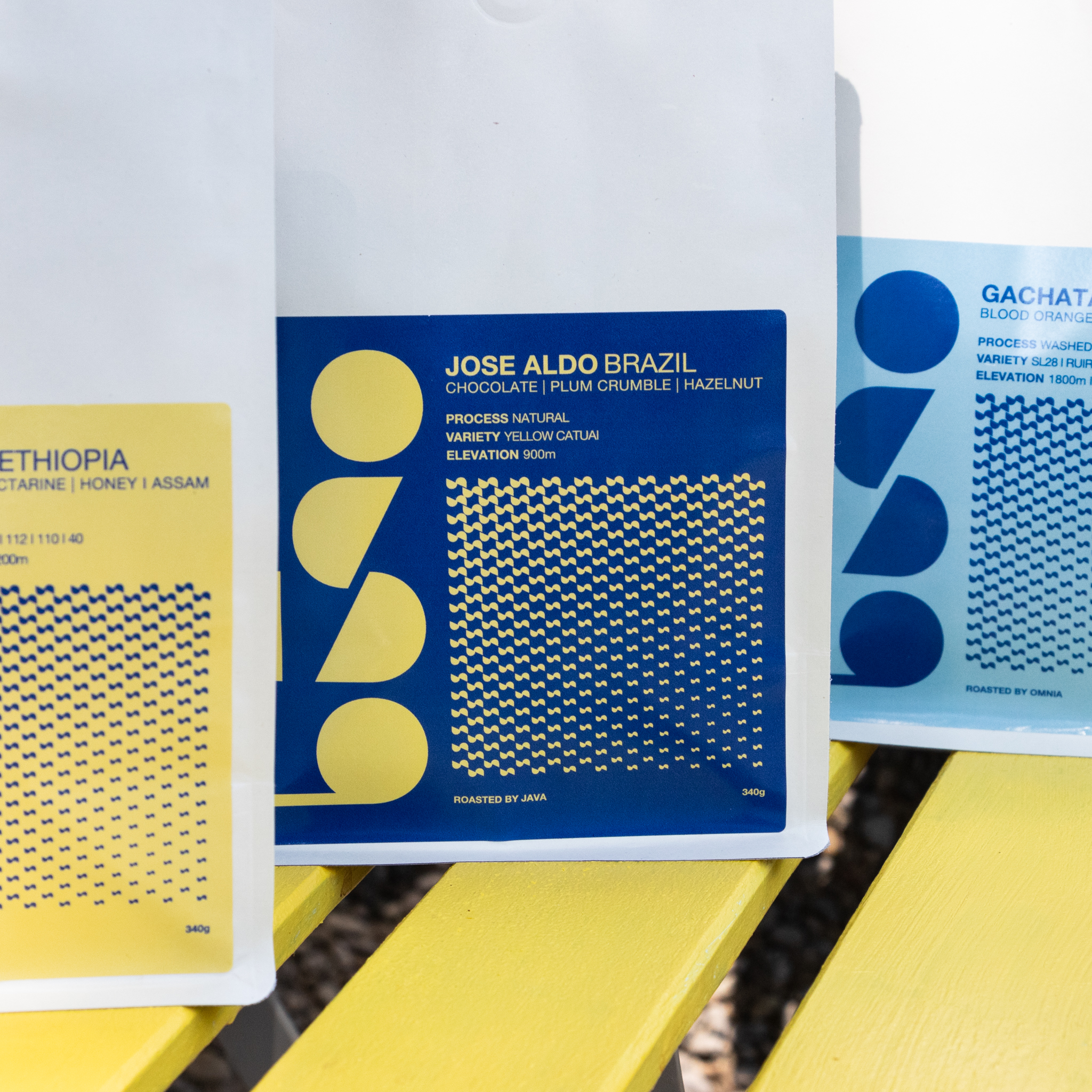 Their third roast currently carried is called Jose Aldo and it's from Java Roasters, a "cool roastery run on girl power"also based in Leslieville. With notes of chocolate, plum crumble and hazelnut, these beans are sourced from Brazil and they're named after a real Jose Aldo, a young generation coffee producer.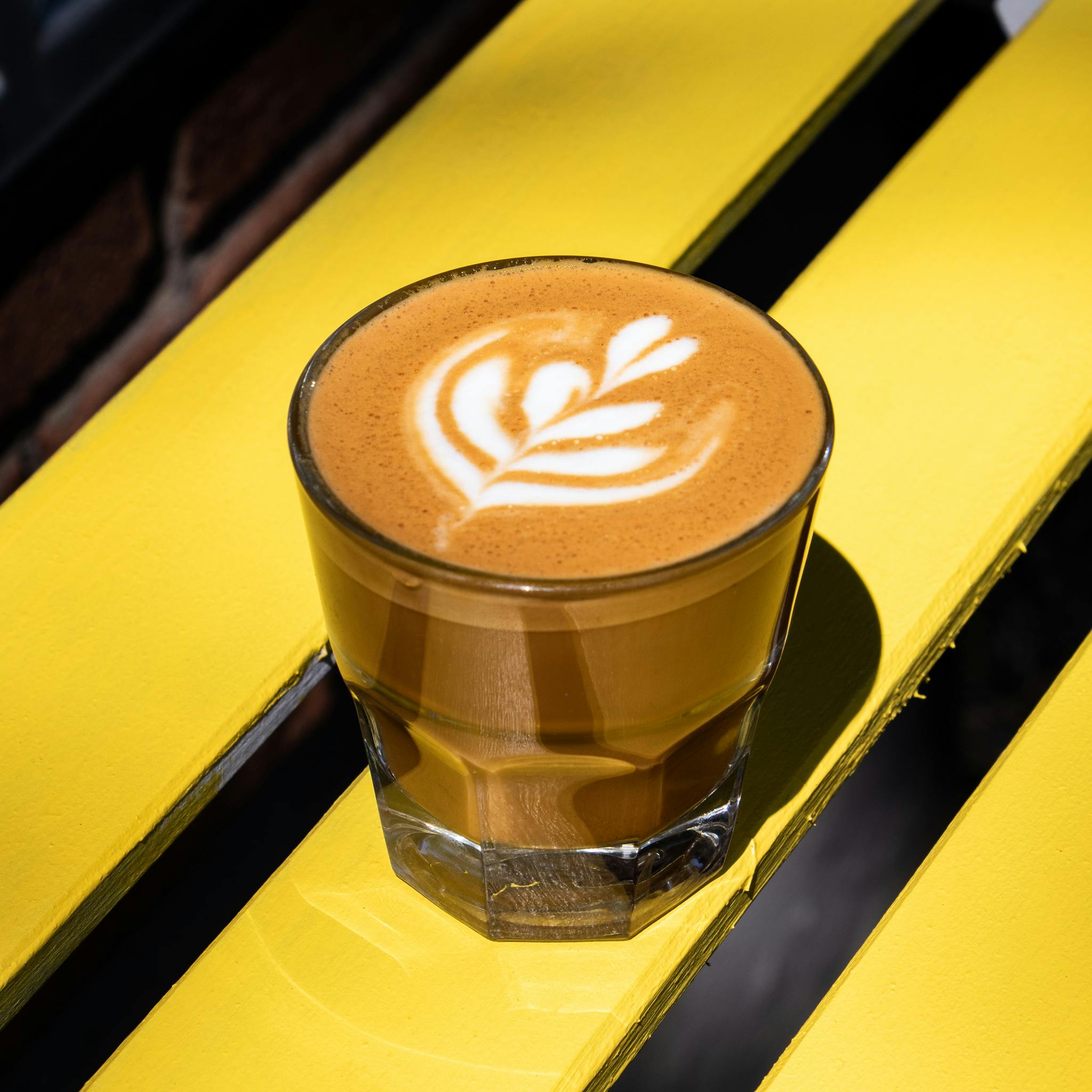 After using the best beans, the end result is an excellent cup of coffee. The beverage the duo loves most, also proving to be one of the most popular, is their cortado.
"Equal parts of espresso and milk," Taza describes, "Milk [is] steamed at the perfect temperature to retain its sweetness; it ends up being a really pleasant cup of coffee that we enjoy making. Cortado is also a great way to have milk but still have a drink that celebrates the espresso and its flavour notes."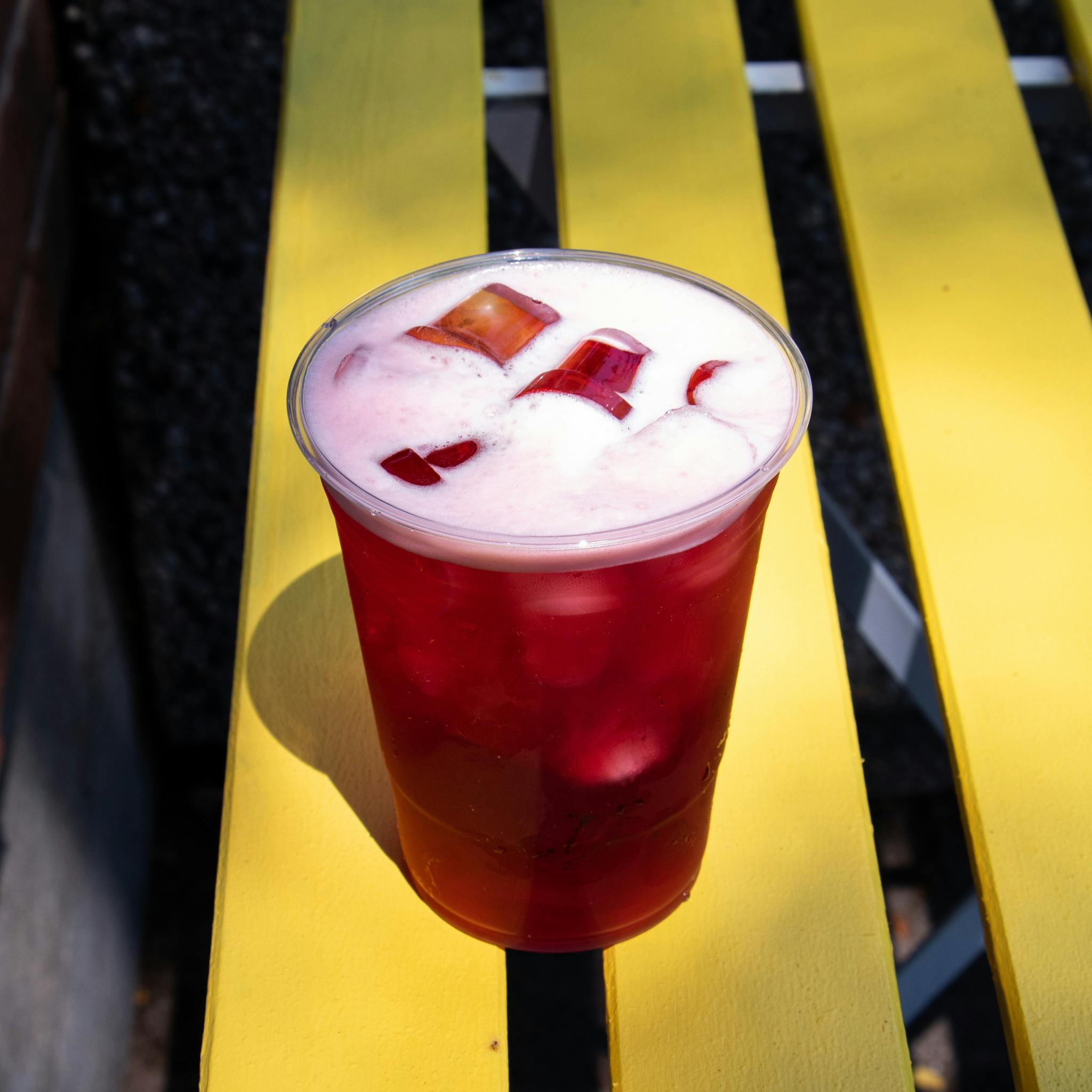 If you're not a fan of coffee, Būno also carries various tea options you can select from. White, green, oolong, black and herbal, there are so many to try and their regions and caffeine content are also displayed. Salib says that their tea is offered with a similar approach to how their coffee is selected. Sourced by Genuine Tea, you'll find everything from traditional blends to fun fruity teas like an Organic Peach Apricot from Dimbula, Sri Lanka, Organic Elderberry Hibiscus from Canada and Egypt and a Blueberry White Peony from Fujian, China.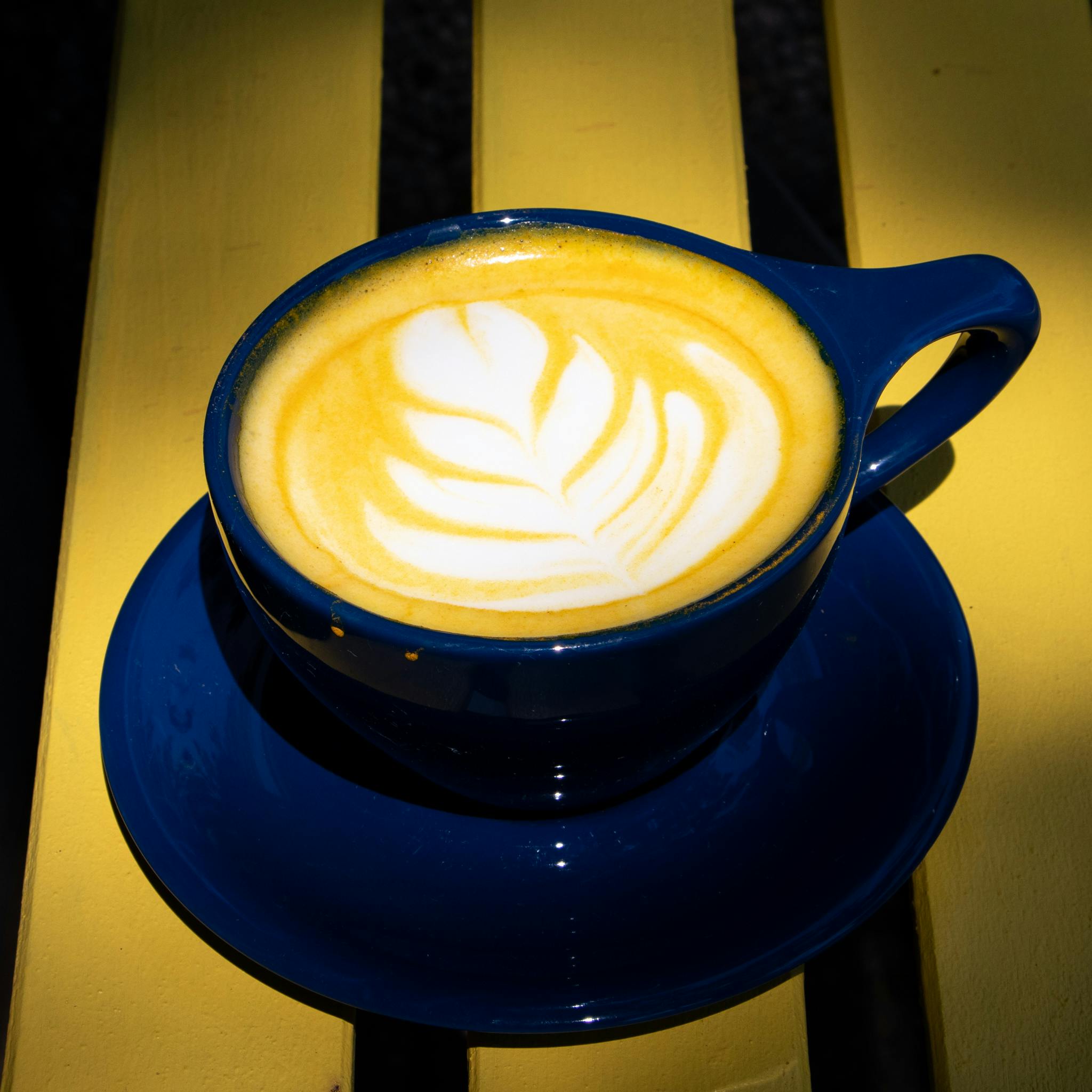 Further ensuring they have something for everyone, find superfood lattes including turmeric, matcha and beetroot, made using products from Blume, a Canadian women-run brand.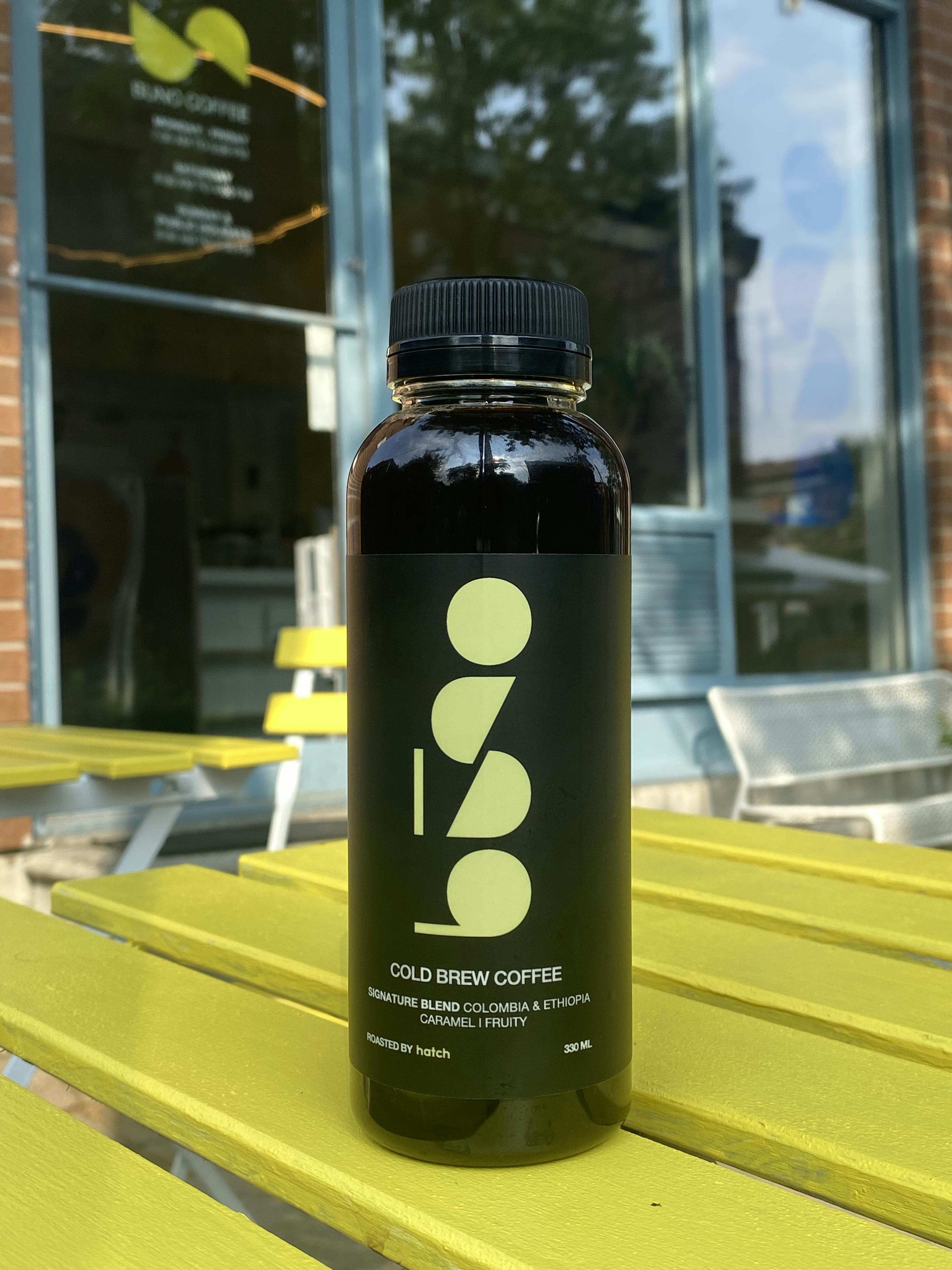 Making it too convenient to take home and store in your fridge, Būno also has a signature cold brew available. What's currently bottled is an Ethiopia Colombia blend from Hatch, which Salib describes as having sweet caramel and fruity taste notes.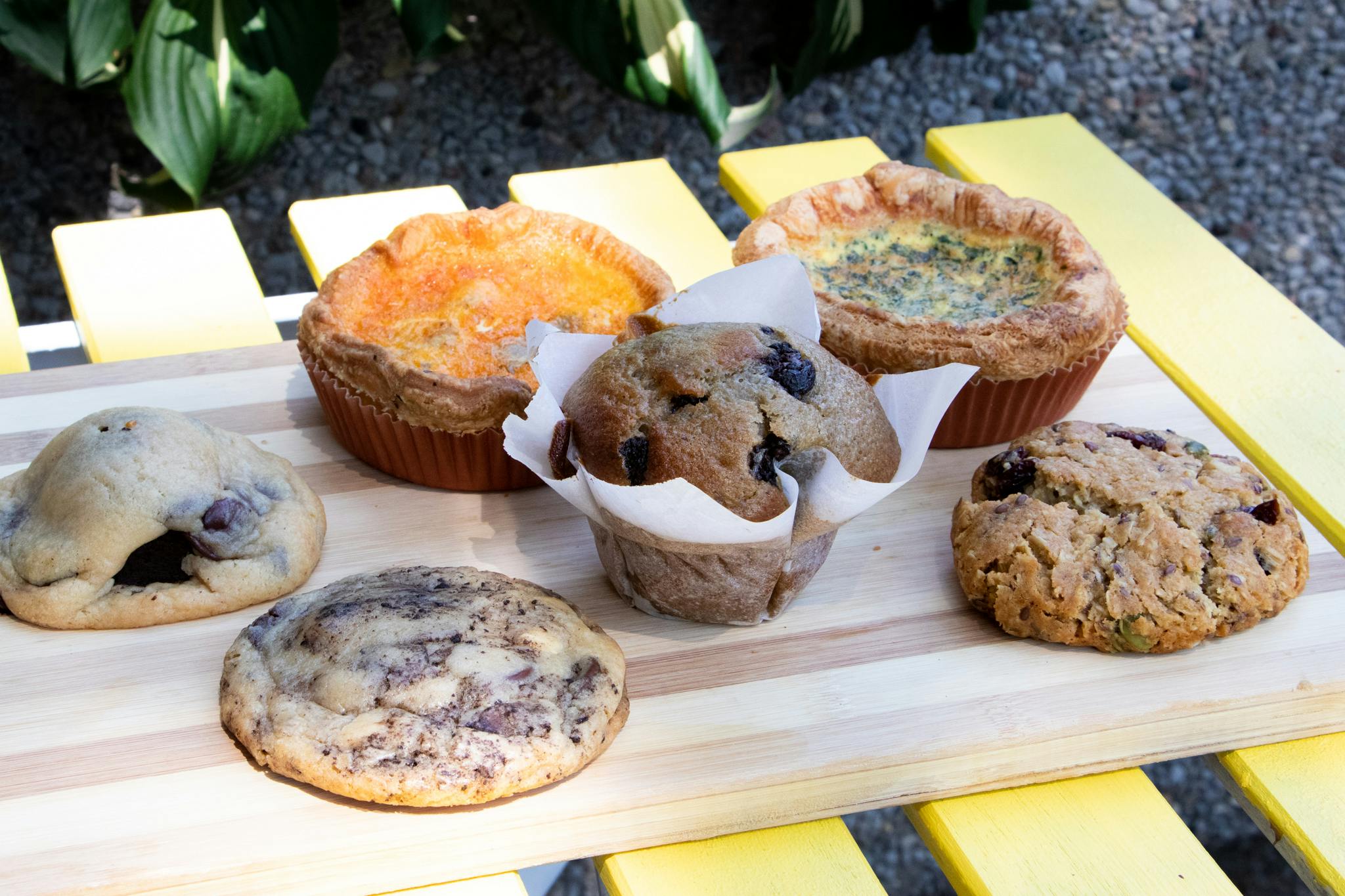 Providing more than just beverages, Būno carries an assortment of baked goods from La Bastille Bakery in North York and Desmond & Beatrice based on the city's east side. Find simple breakfast staples like butter croissants, sweet treats like cookies and cream cookies and stuffed brownie cookies, but also savoury options like a spinach and feta quiche or ham and cheese croissants. Within the display case of breakfast goodies, also look out for vegan-friendly options, like vegan brownies and select muffins.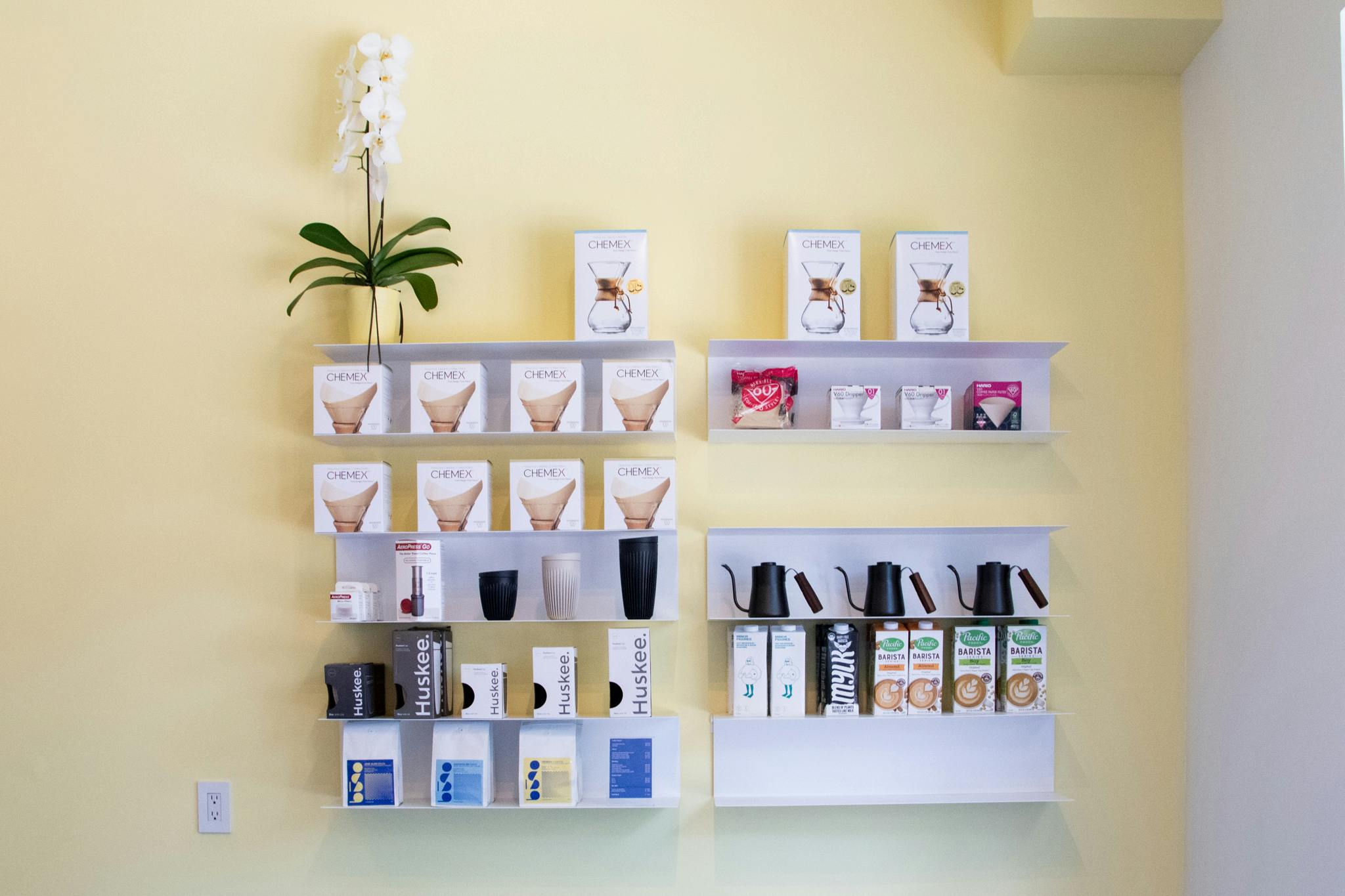 Those looking to bring their experience at Būno home can discover a wall stocked with bags of the beans they're currently carrying, plus a variety of home brewing equipment from Hario and reusable cups from Huskee to help you make the perfect cup.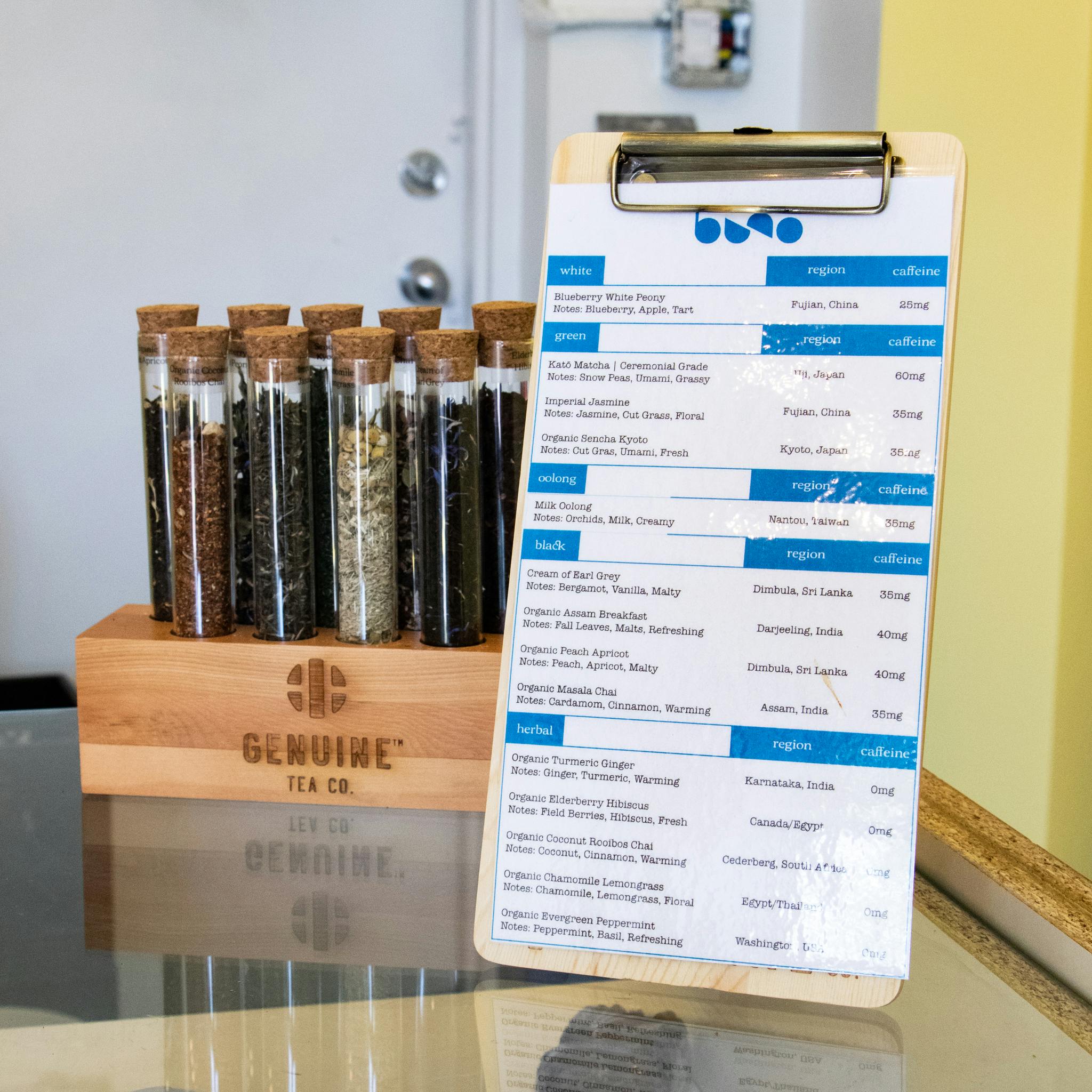 With many plans for the future, Salib and Taza hope to start hosting coffee experiences to share various brews with guests, while tasting and discussing the varieties to learn amongst one another. For some after-hours fun, the duo is working on creating a lineup of hard tea cocktails and espresso cocktails to host monthly events with a rotating menu.
Būno is open from 7 a.m. to 5 p.m. Monday through Friday, from 8 a.m. until 4 p.m. on Saturday and 9 a.m. to 3 p.m. on Sunday for all your coffee needs. Follow them on Instagram to learn more about the brands they work with, the coffee they carry and keep an eye out for mentions of future fun events you won't want to miss out on.