Spot review was written prior to current restrictions. Due to a rapidly changing climate, please check with the restaurant on their current status of operation.
Photographs by Paolina Loseto
Ca Phe Rang is the new Vietnamese eatery love child born of local culinary personality and trendy food scene golden boy Matty Matheson with his longtime friend and chef Rang Nguyen. It is located at 147 Spadina just down the street from Toronto's Chinatown community and bookends a series of local gems at the busy corner of Spadina and Richmond, so geographically speaking, it is in good company.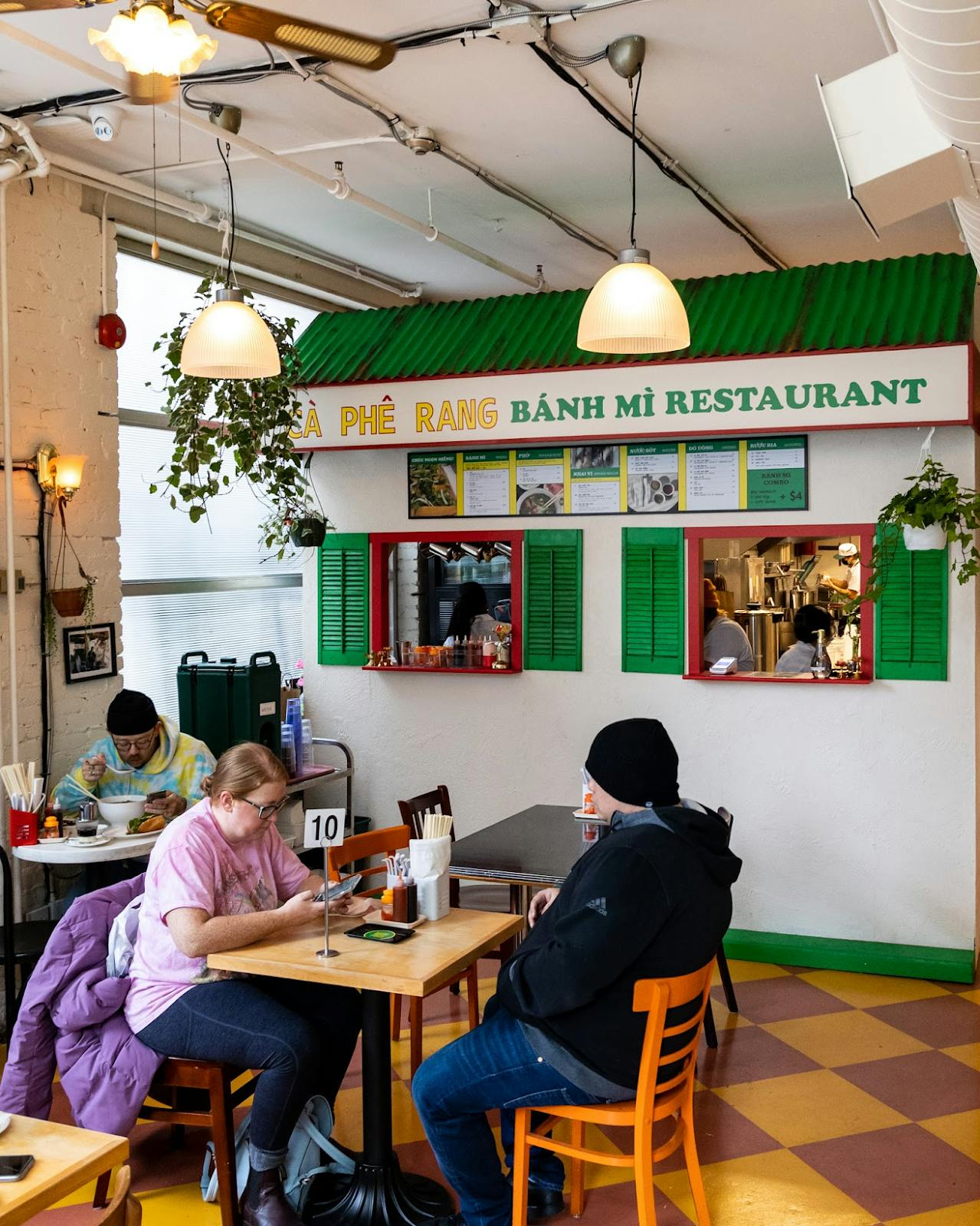 The space takes over the previous Birria Balam (now reopened on the Dundas West strip as Fonda Balam, another one of Matty Matheson's growing family of restaurants). It is a cozy-sized space with no more than 18 seats for indoor dining, which are quickly claimed by patrons eager to get their fix as the inviting aroma from the simmering Phở broth simultaneously fills the dining room. It should come as no surprise how popular the restaurant has become as the partnership of Nguyen and Matheson created much hype just a week prior to its opening in late November of 2021.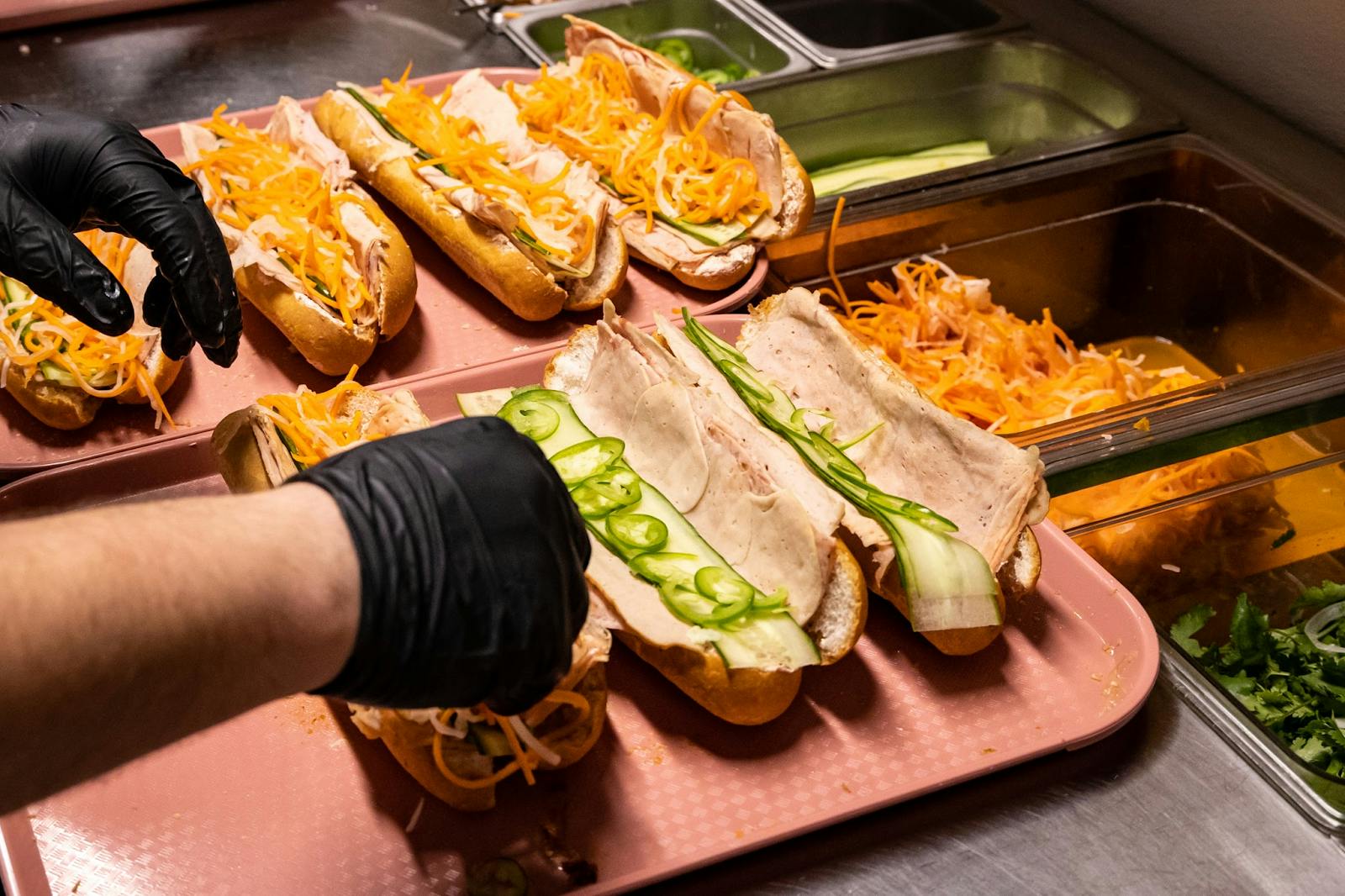 The menu concept is simple: a limited number of items with a focus on Vietnamese favourites like bánh mì (Vietnamese submarine sandwiches), gỏi cuốn (Vietnamese fresh rolls) and phở (Vietnamese beef noodle soup). The service concept is even simpler with a pay after you order system. Before sitting down, each party is given a table ticket to be displayed so that food runners can bring food to you once you have settled at your table. With a relatively small menu and even smaller tables, you'll want to make your menu selections based on the table real estate you manage to snag as they can be quite limiting for a full spread.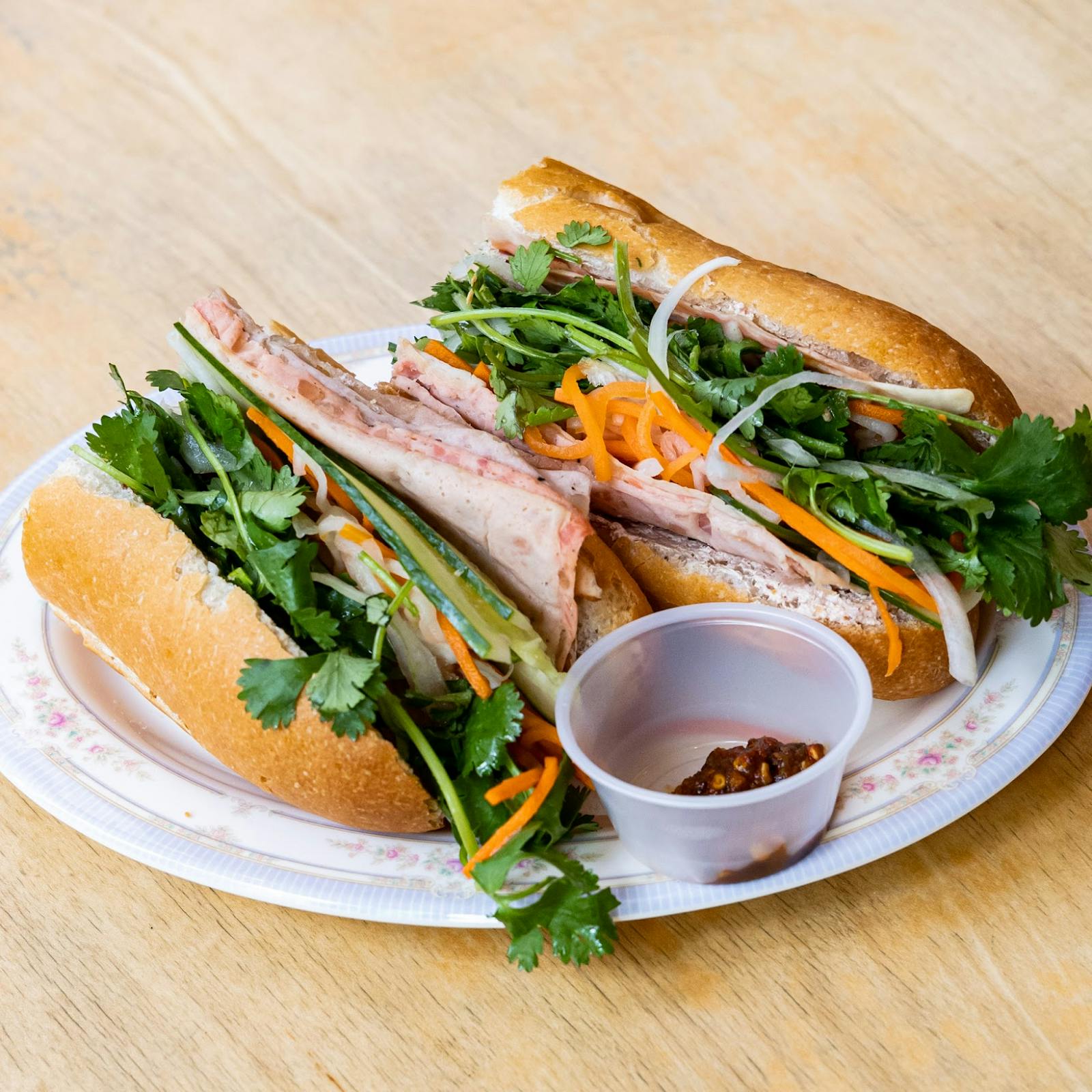 The first item on the menu is the bánh mì chả (assorted sub), a staple in the Vietnamese street food diet. It is layered with pâté, five different Vietnamese specialty cold cuts, pickled daikon and carrot, cucumber ribbons, and whole sprigs of tender cilantro and sliced white onions. All ingredients are sandwiched between a light and demi-baguette and for some heat, you can ask for it spicy and you'll find it laced with delicate rounds of jalapeño pepper. Save for a swap out of proteins, each sub offered on the menu comes fully dressed with the same components as the assorted sub.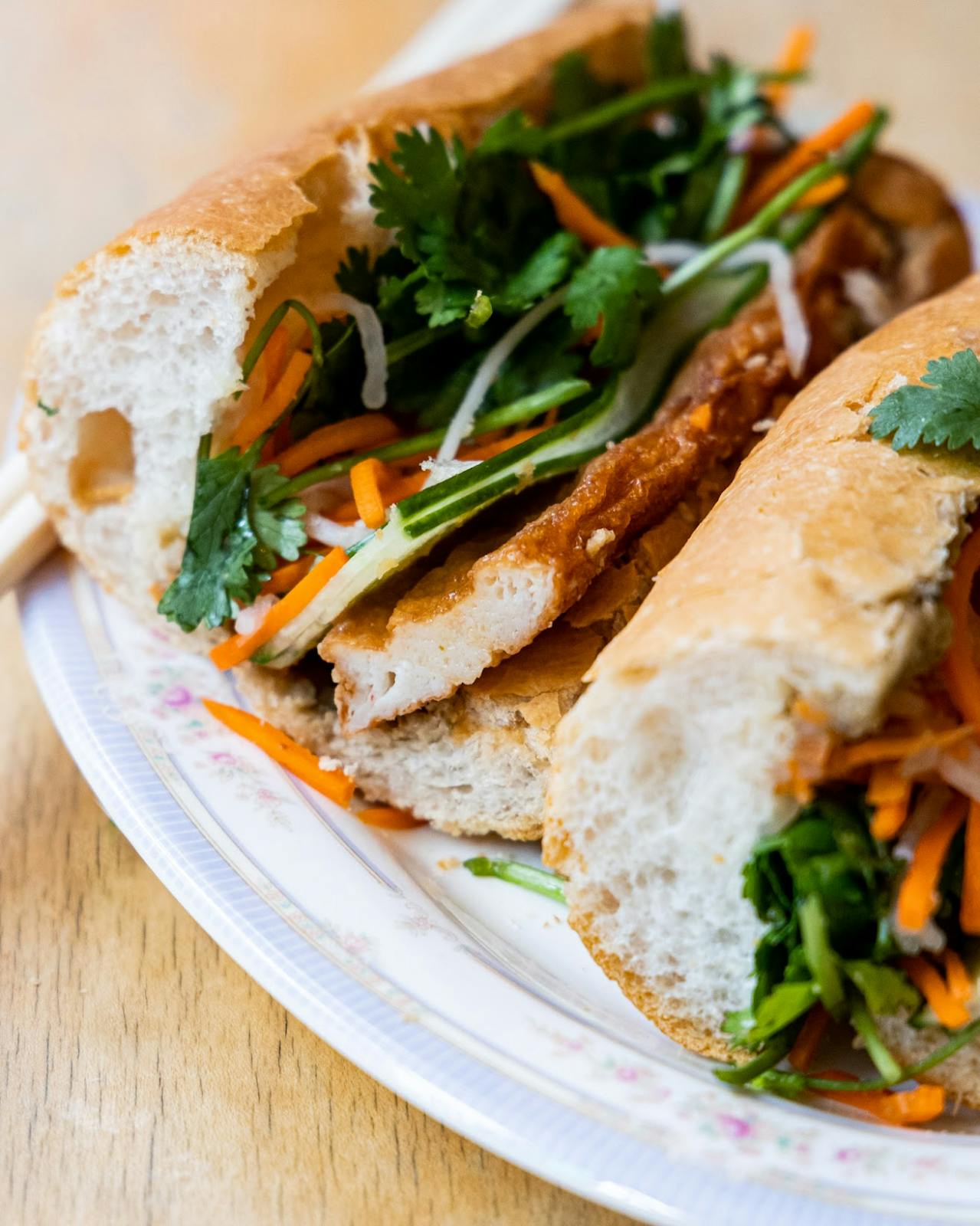 For a break from the meat-centric options, look for the bánh mì chả cá (deep-fried fish and shrimp cake sub) which features deep-fried fish cake patties, made from a family recipe belonging to chef Rang's sister.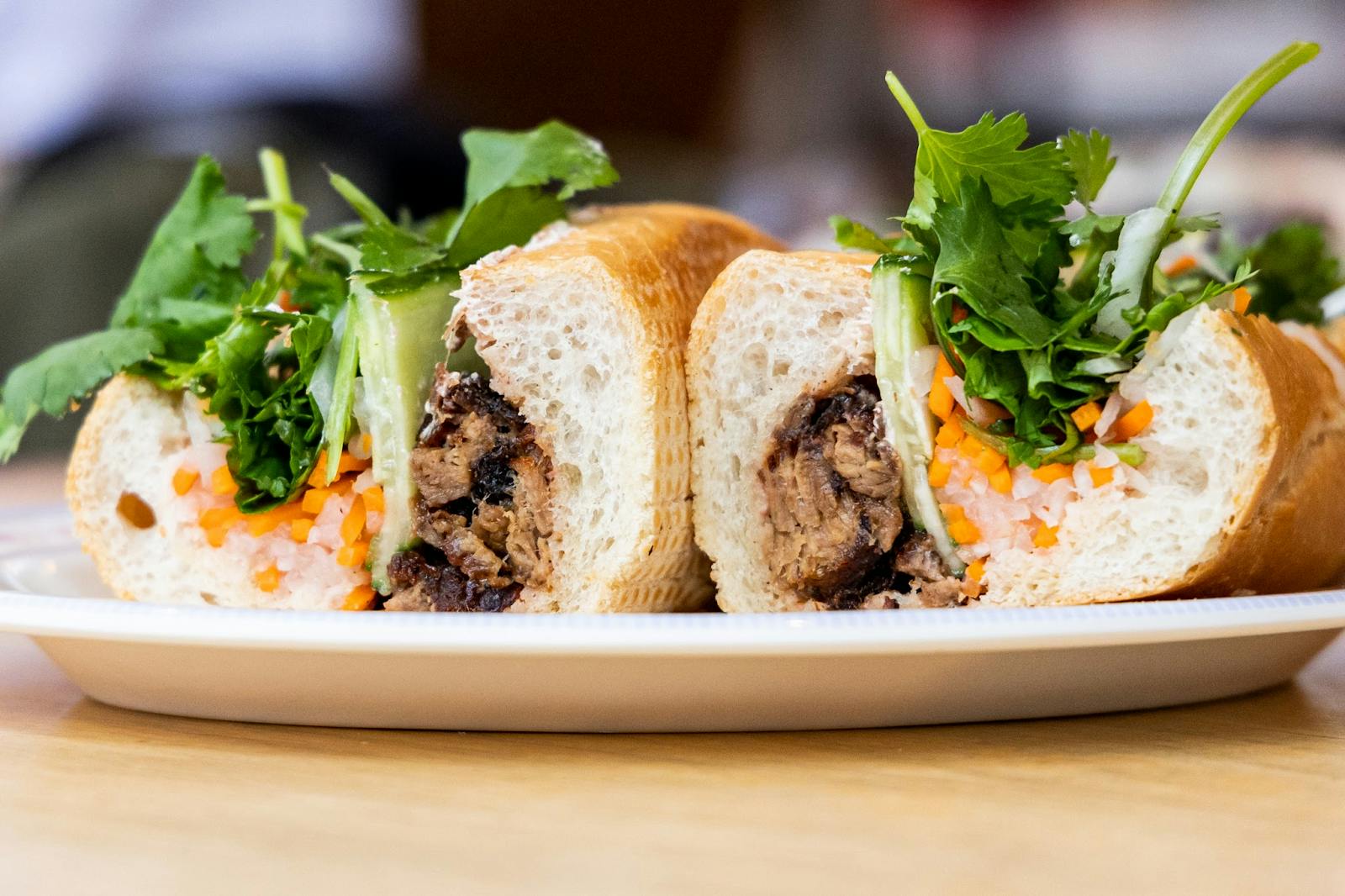 A fan favourite has been the bánh mì ức bò (beef brisket sub), which comes with roasted beef and glazed beef brisket chunks, also dressed with the same aforementioned sandwich components as its contemporaries.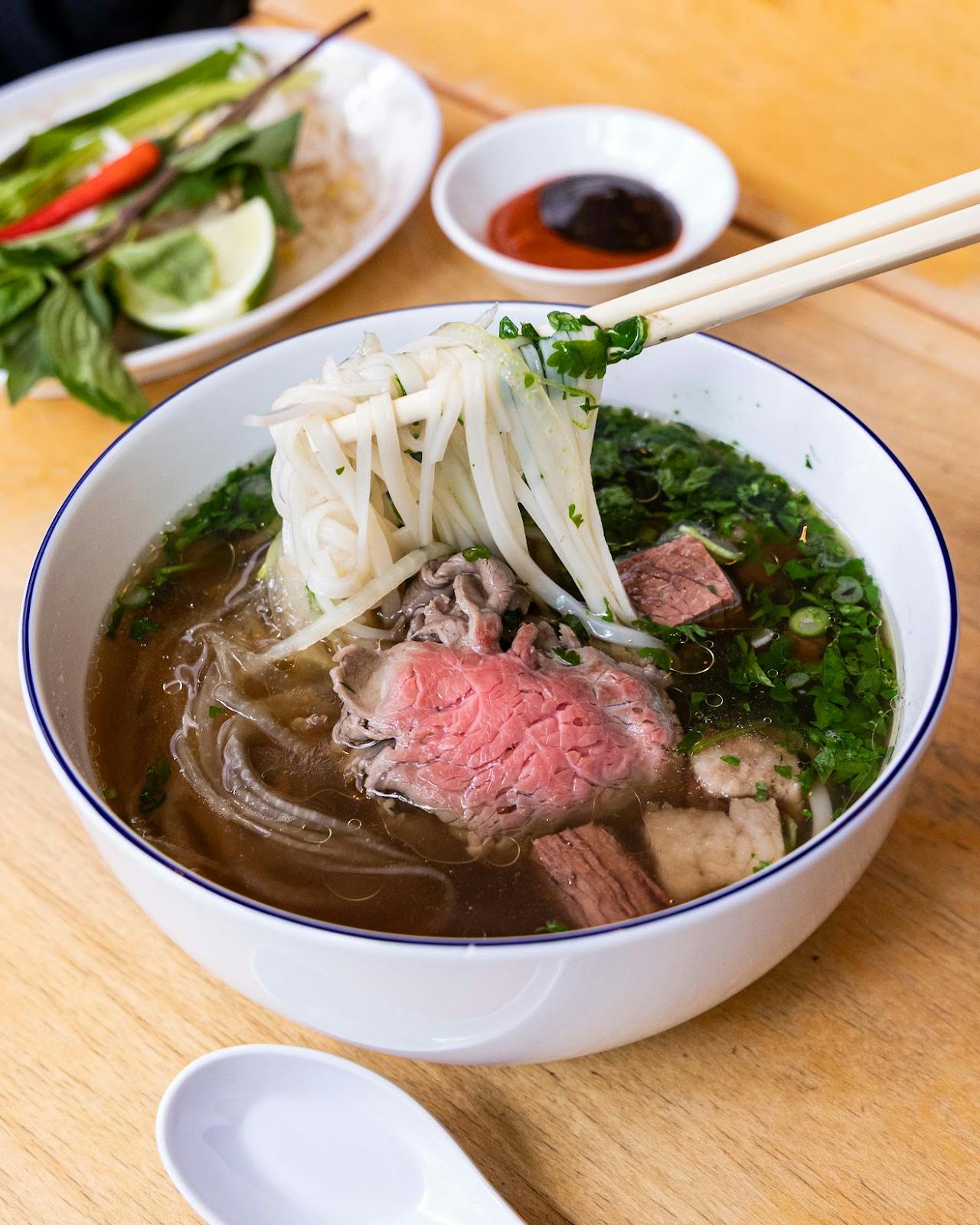 It's hard to imagine a sit-down Vietnamese restaurant that does not serve phở, the famous beef and rice noodle soup beloved by local Vietnamese and non-Vietnamese people alike. Widely known and revered for its comforting properties, hearty broth and seemingly magical curing effects, the one offered at Rangs understands the assignment (so to speak). The phở tái ức bò (phở with sliced rare beef and brisket) is a heaping bowl of bouncy rice noodles, sliced rare beef and perfectly marbled brisket chunks. It is garnished with a healthy smattering of scallions, cilantro and sliced white onions, otherwise known as the Vietnamese holy trinity of garnishes and glistens with just the right amount of beef fat on the surface of its profoundly flavoured broth. Served with the customary bean sprouts, Thai basil, culantro and fresh red chilies on the side, as well as hoisin and Sriracha.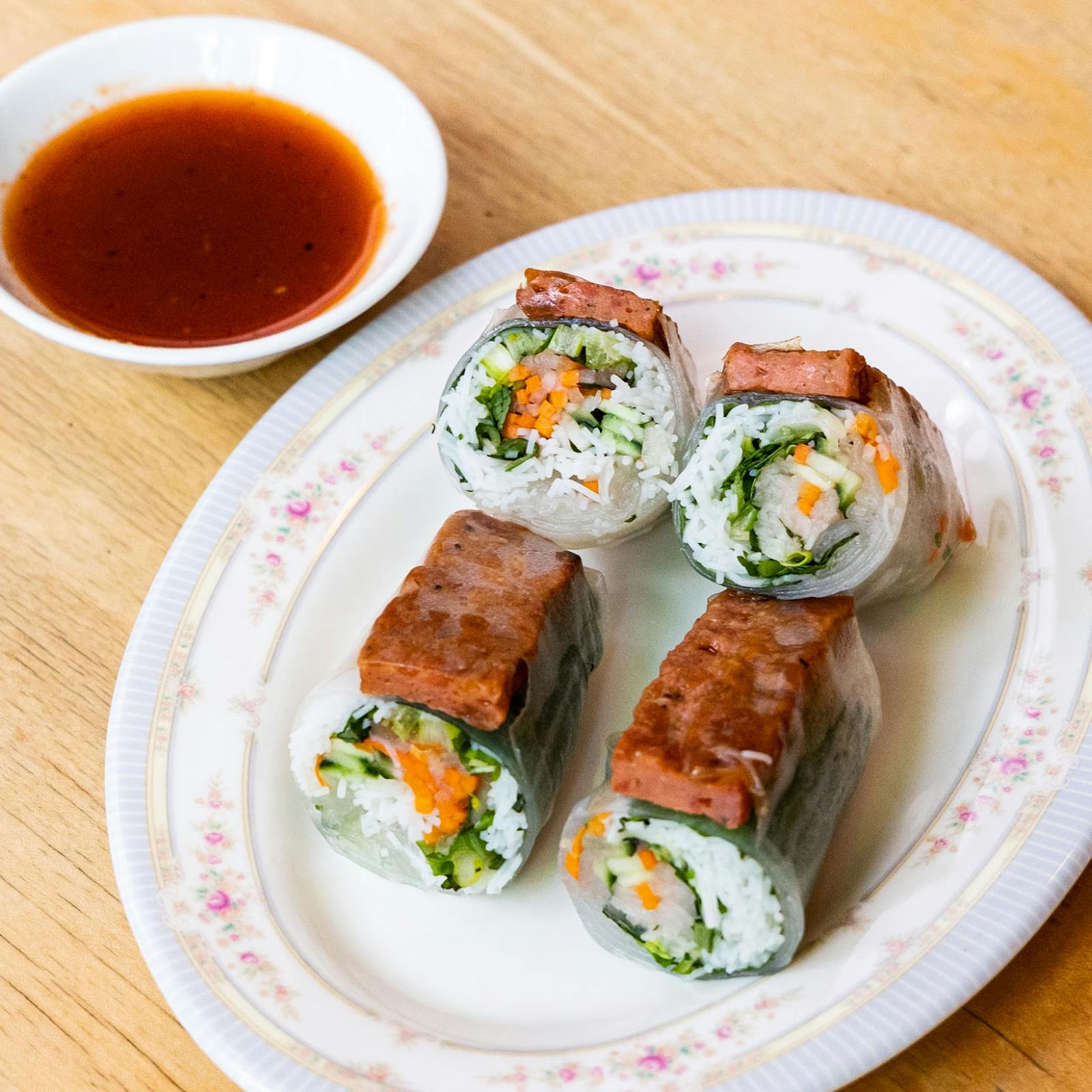 For lighter and more casual fare, Ca Phe Rang also serves up a few varietals of gỏi cuốn (fresh rolls) under their khai vị (appetizer) section. Like the bánh mì, the three varieties offered will differ in respective central ingredients but all come consistently assembled with rice vermicelli, pickled carrots and daikon, shiso leaves, Thai basil, cilantro and cucumber. They also come with their own dipping sauces like the gỏi cuốn nem (sausage roll), which is served with sweet and sour sauce.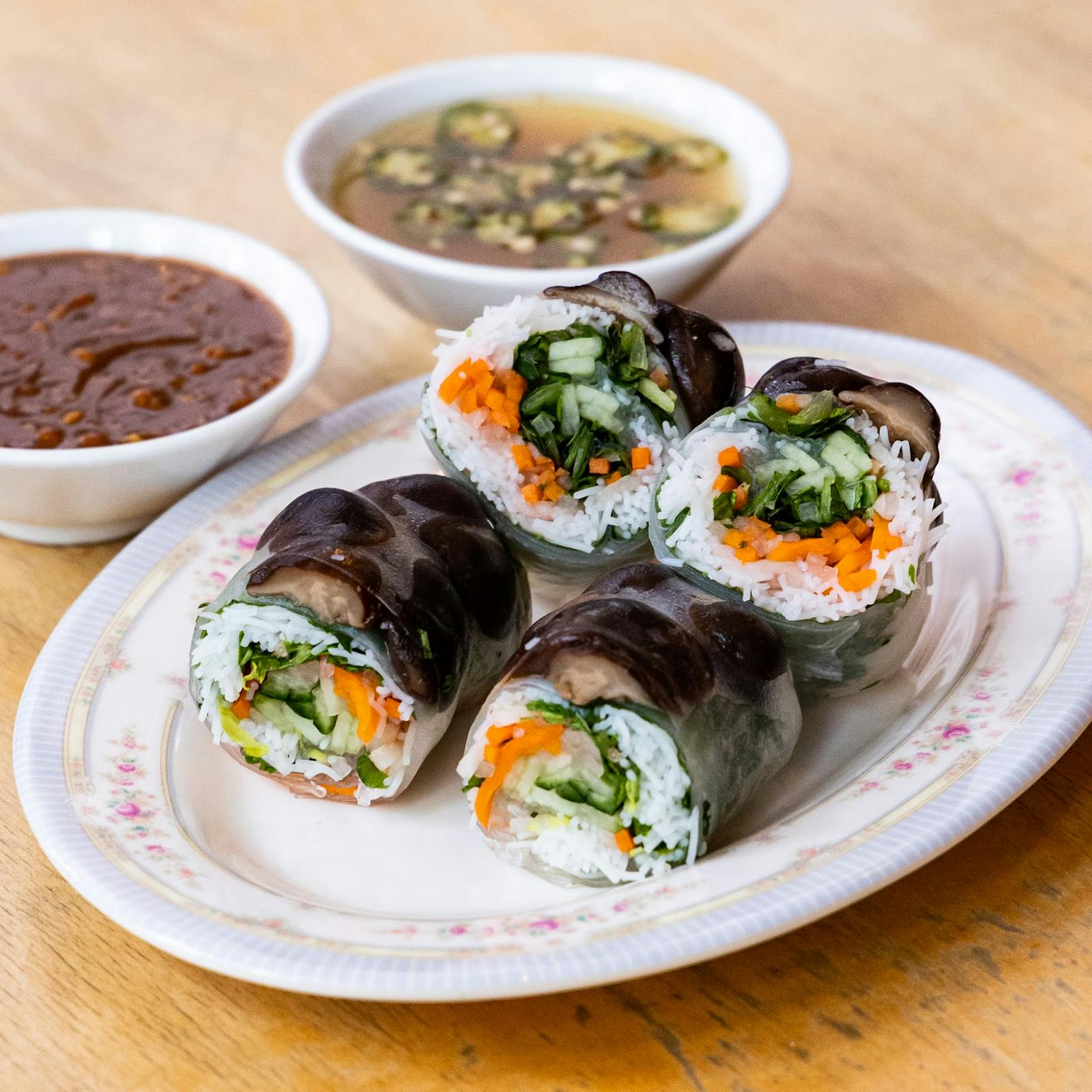 Departing with tradition is the gỏi cuốn nấm (fresh roll with mushrooms), a creative play on the dish offering a vegetarian-friendly version. Delicate shiitake mushroom caps are marinated in a bright, lime-forward marinade before being layered with vermicelli and fresh vegetables. The dipping sauce here is a praline peanut sauce, a sweet and nutty hoisin-based sauce traditionally served with fresh rolls in most Vietnamese restaurants.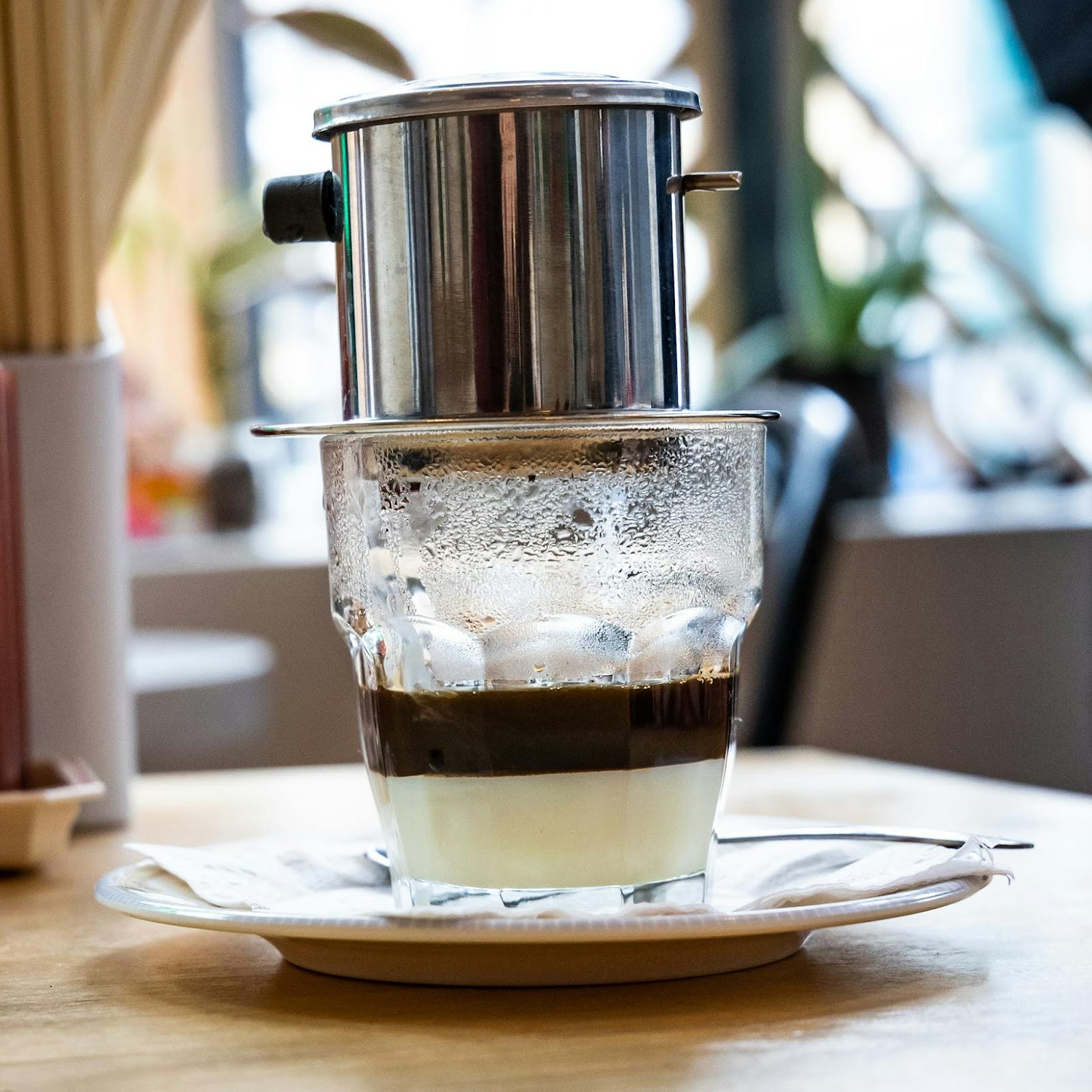 A basic beverage menu of select imported beers as well as soda, and an avocado shake are available. Still, possibly the most noteworthy option is the cà phê (coffee) served either hot or cold and sweetened with condensed milk or black. In all cases, though, the coffee is supplied by up and coming Vietnamese-owned and Toronto-based coffee suppliers Saigon Drip. The coffee is served while still dripping through its Phin (Vietnamese coffee filter) for the most a la minute and optimal drinking experience.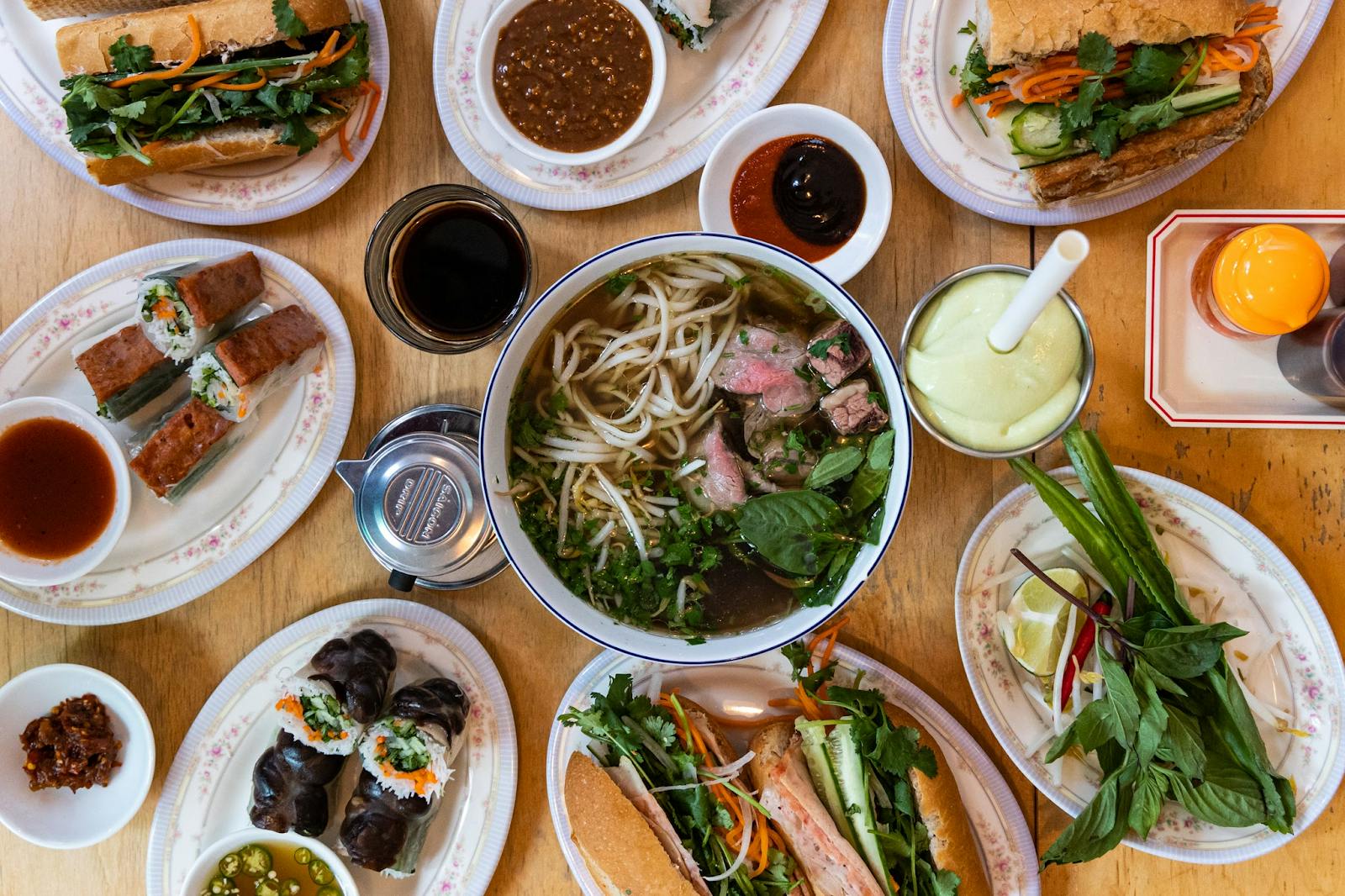 Ca Phe Rang is located at 147 Spadina Ave and is open 6 days a week (closed on Tuesdays) from 11 a.m. - 3 p.m. for lunch service and 4 p.m.- 9 p.m. for dinner service. Keep tabs on their Instagram account for regular updates.