There's always room for another bakery in a city where folks are constantly on the hunt for the flakiest pastries, the most decadent desserts and that perfect chewy chocolate chip cookie. What started as a farmer's market bakeshop has now grown into its own entity in the ever-popular West Queen West area of Toronto, and they are delivering on all of the above.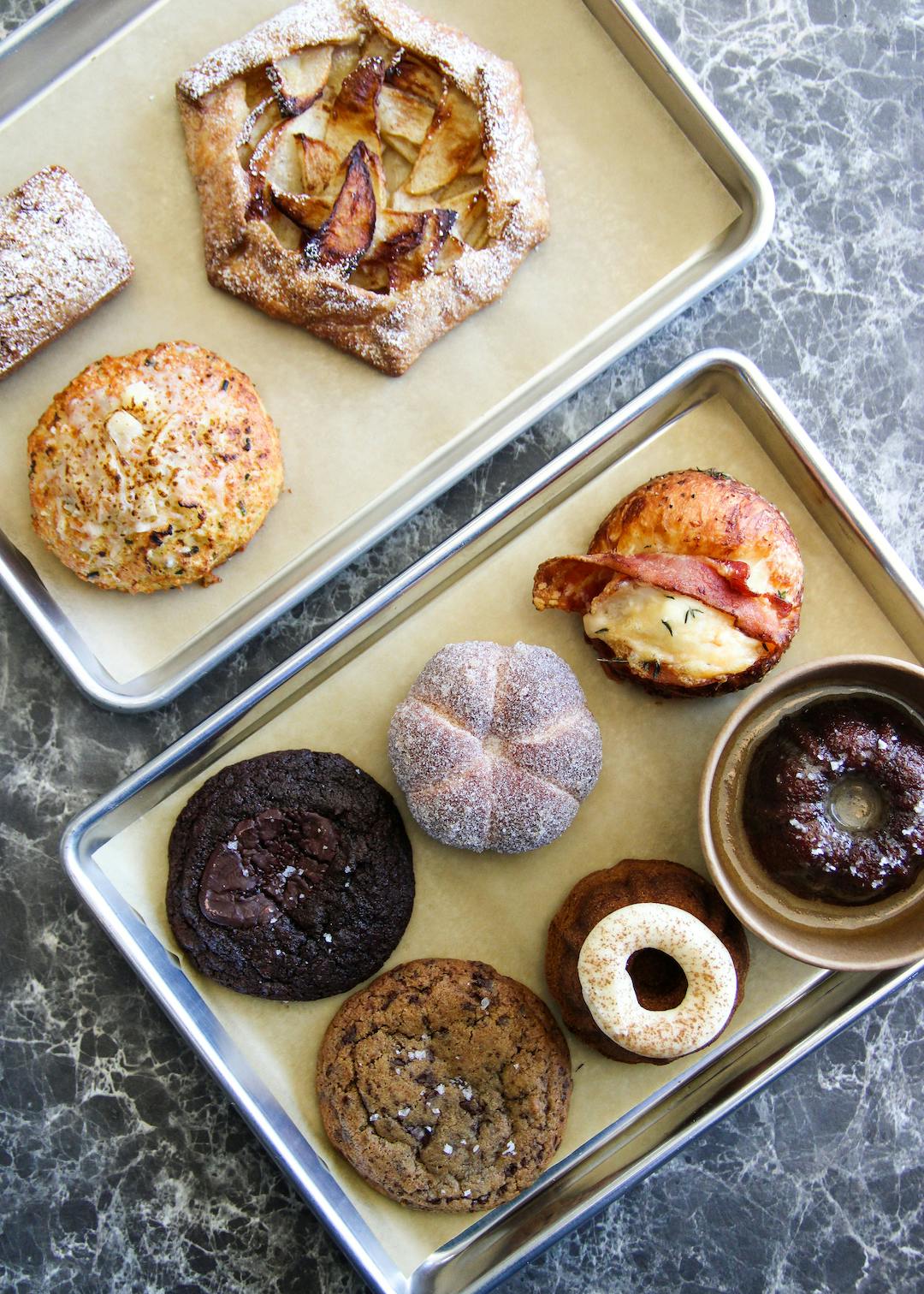 Castle & Coal opened up at the very end of 2020 at 108 Dovercourt Road, offering visitors a bright and welcoming space with a mouthwatering display of pastries upon entrance. Owned by Junelle Casalan and her husband Aaron Colbert, the bakery fuses Casalan's professional pastry skills with classic European styles and beloved flavours to create decadent goodies. The name is cleverly derived from both of their last names -- Casalan (Castle) and Colbert (Coal).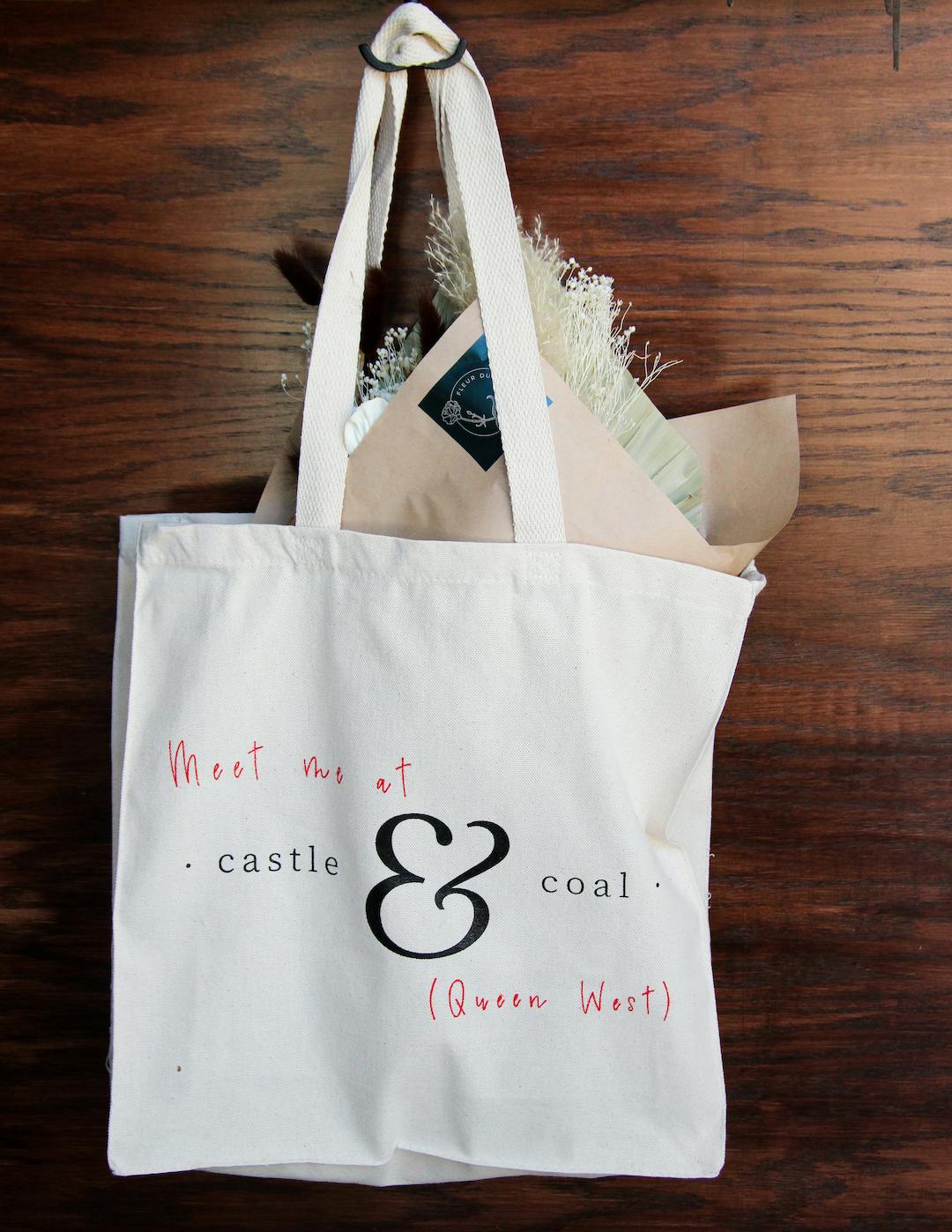 Junelle attended the Culinary Management Program at George Brown College, going on to work at several celebrated restaurants in Toronto and abroad, including Marcus Wareing in London, England and Eleven Madison Park and Per Se in New York. She always dreamed of having her own bakery as a place to bring the flavours and experiences of her travels into her craft, and Castle & Coal certainly delivers on that while showcasing her robust pastry skills.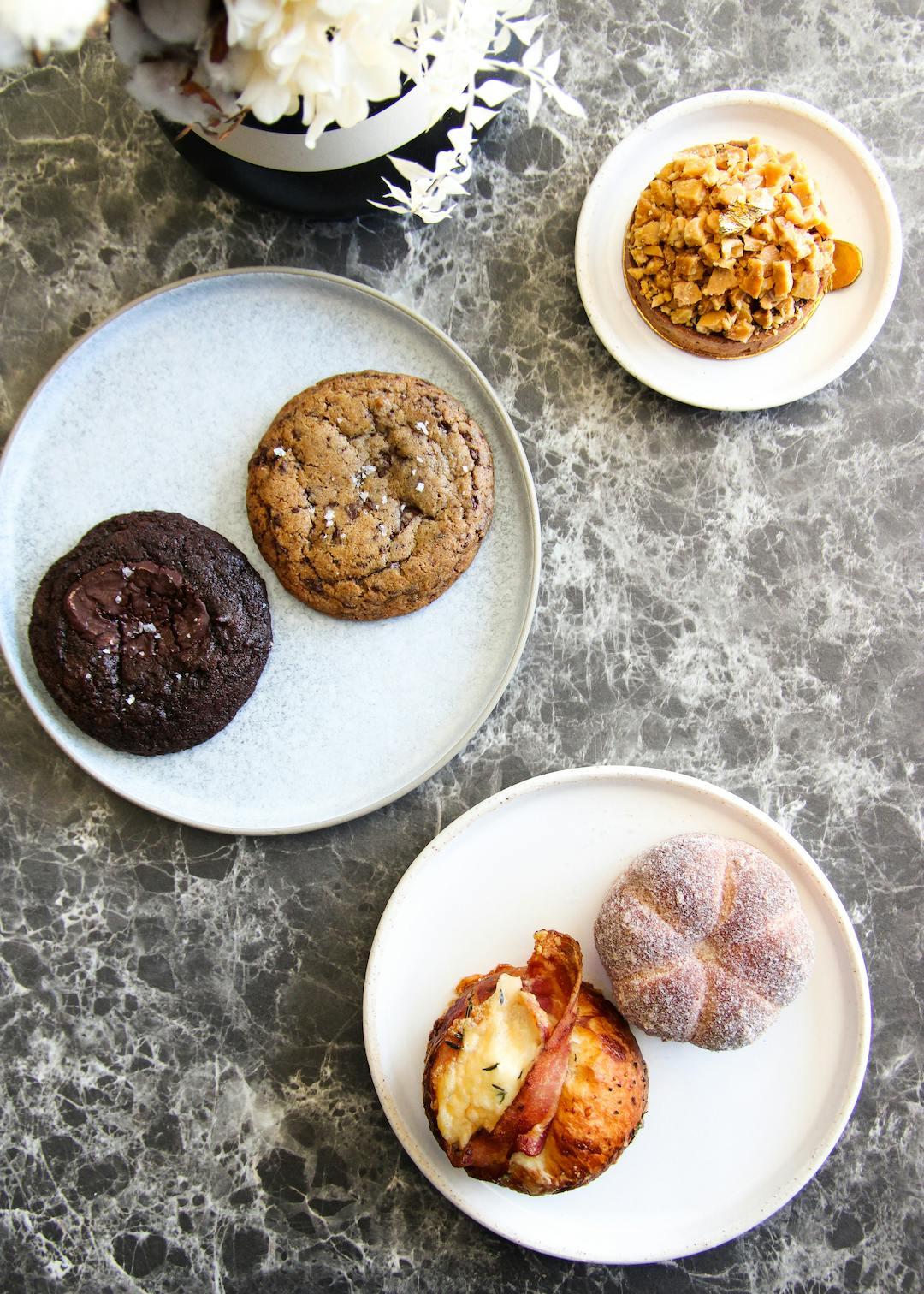 Tart, cookies and brioche.
After a couple of years of selling treats at local farmer's markets, including Trinity Bellwoods, Yorkville and Unionville, the duo finally found a spot to call home in the space that used to house bakery Roselle West. So far, they are thoroughly enjoying the neighbourhood vibe and the enthusiasm of locals who stop by to pick up sweet and savoury treats, coffee and, on the weekends, their coveted Kouign-Amann pastries.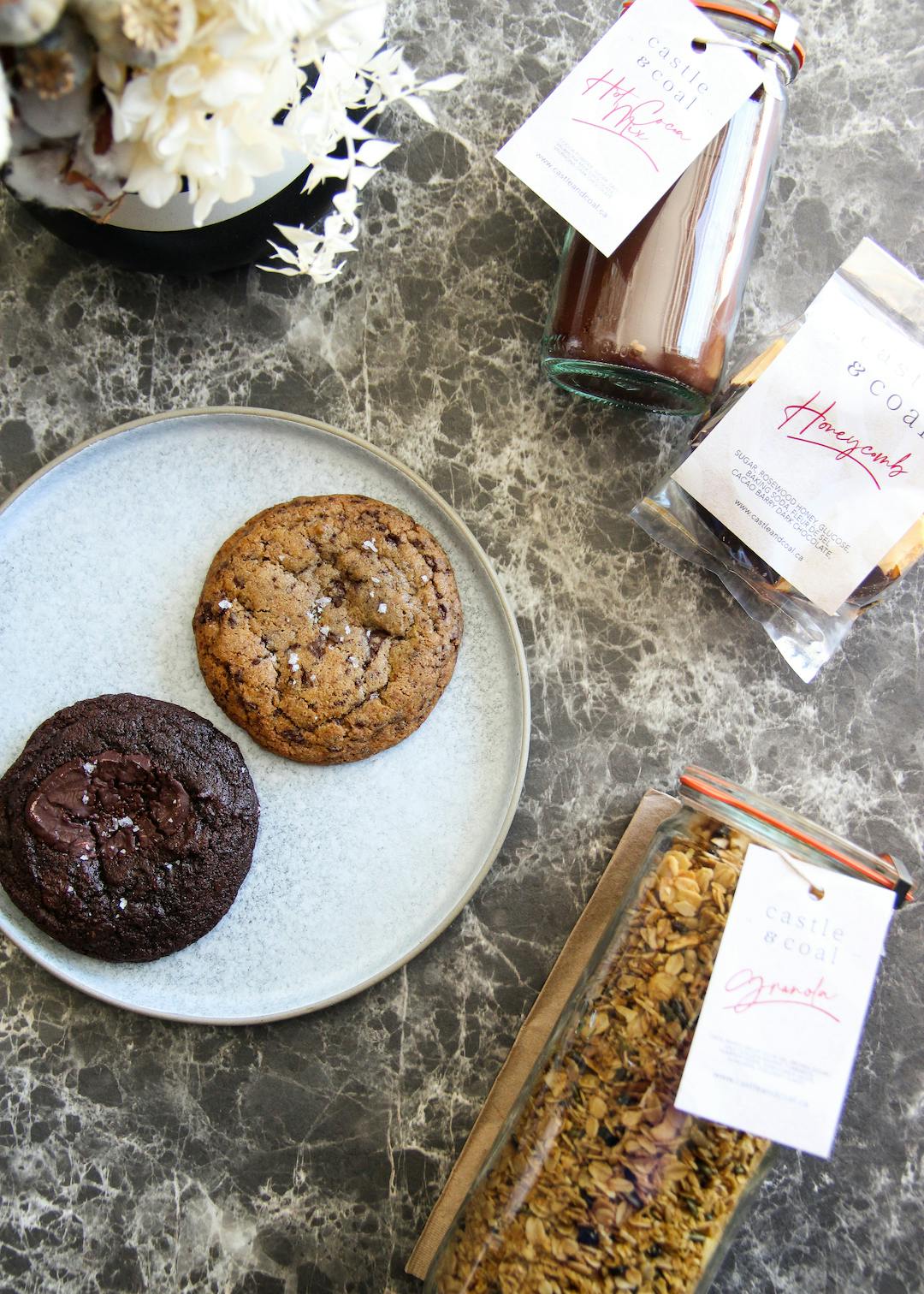 For those who don't know, the Kouign-Amann is a flaky laminated pastry that contains layers of caramelized sugar and butter and is, as you can imagine, impossibly luscious. Available only on weekends at Castle & Coal, Casalan decided to feature this pastry as something a bit more unique from the many croissants and other similar pastries that can be found across the city. On both weekdays and weekends, the display cases at the bakery are filled with various delectable goodies, from cookies to tarts to savoury galettes and brioche.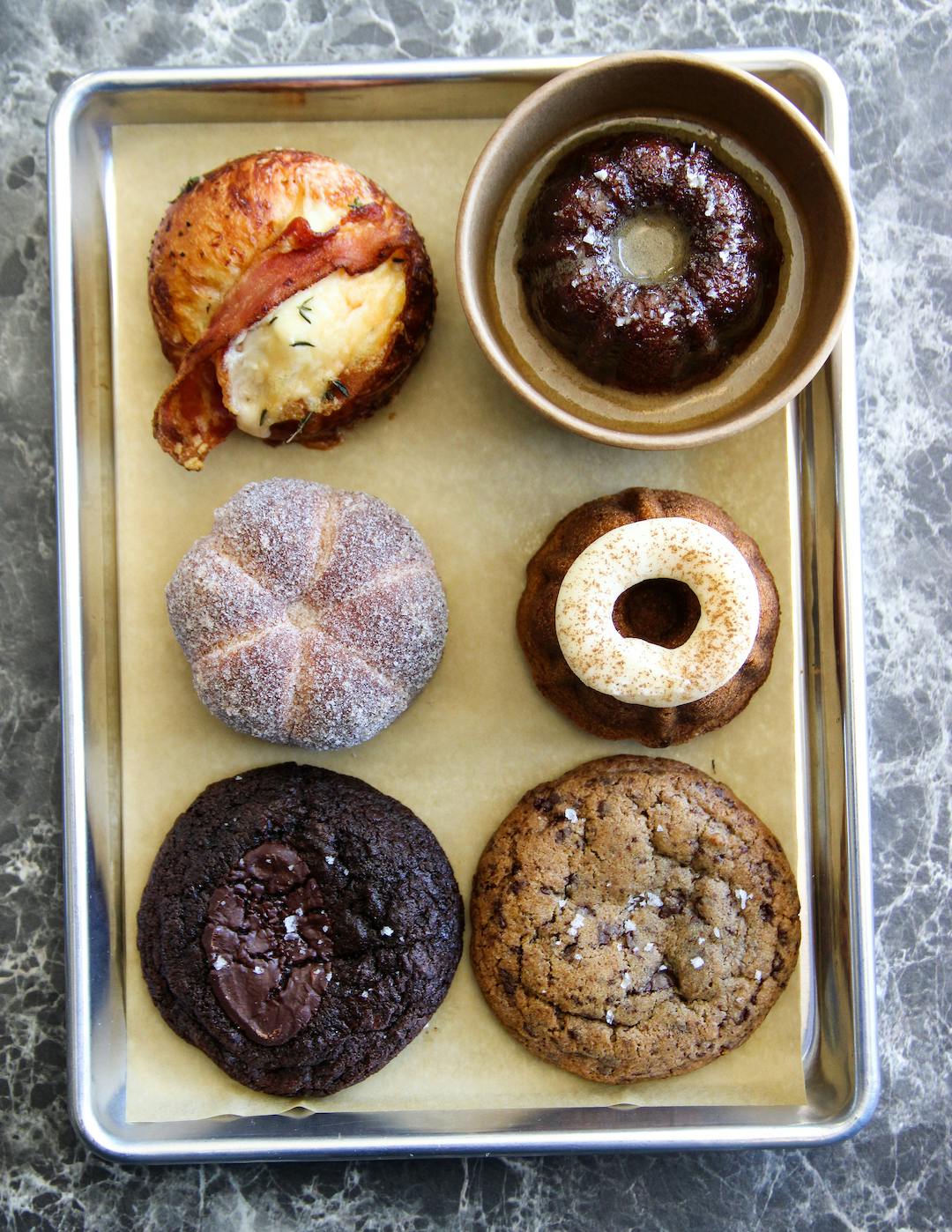 The classic chocolate chunk and double chocolate cookies feature pools of Valrhona chocolate and are finished, as many of the best treats are, with Maldon sea salt. One of Casalan's signature desserts, which she gained a fondness for during her time in England, is her sticky toffee pudding, with a light and soft date-infused cake that gets doused in homemade butterscotch sauce and finished with fleur de sel. Unfortunately, the STP is a winter item that was just removed from the menu, but you can still grab plenty of hearty and comforting treats like carrot cake with a swirl of cream cheese frosting, her ever-popular pecan financier, Parmesan and chive biscuits and mushroom galettes. Her brioche is made with 50% butter and is currently offered in cinnamon sugar and bacon, egg and Parmesan.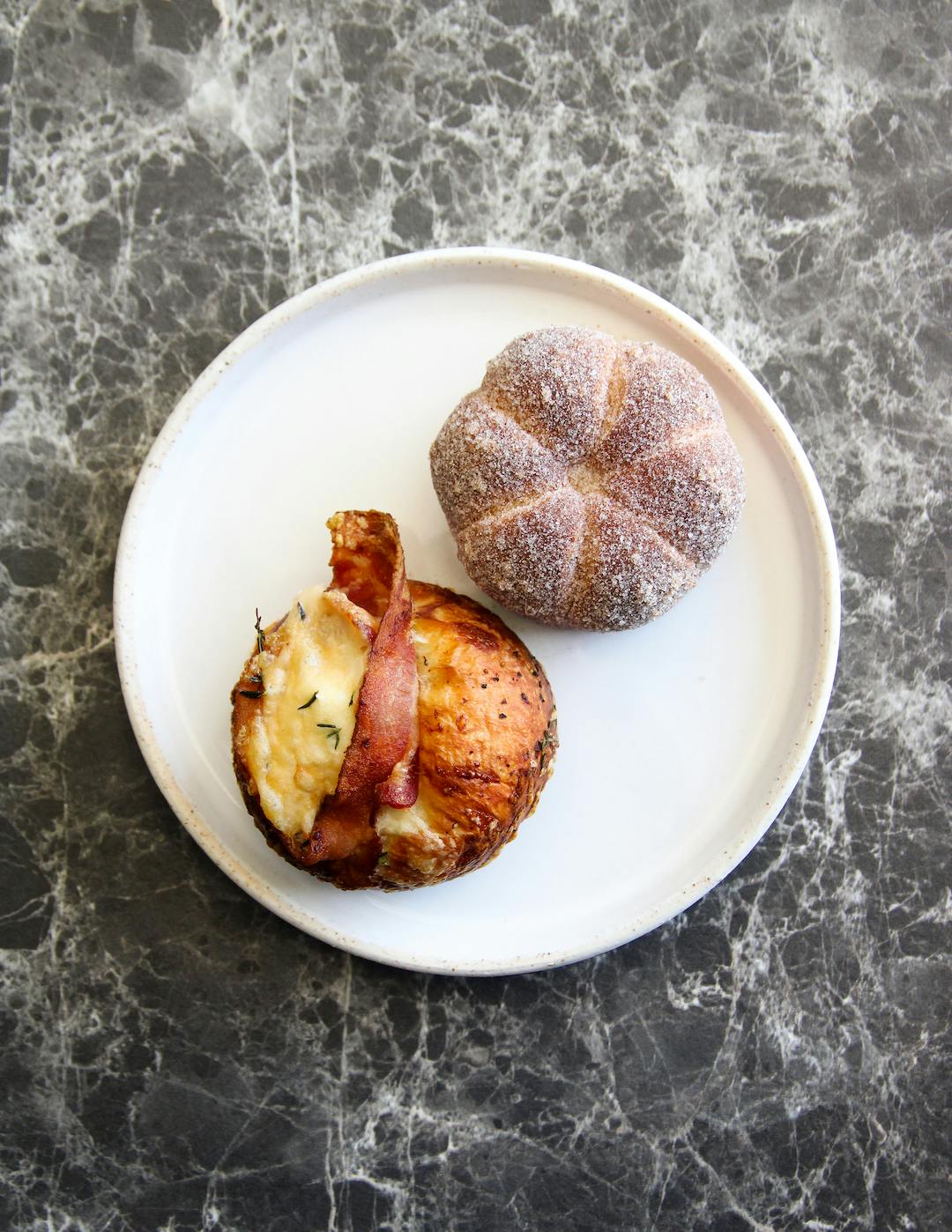 For something a little more celebratory, Castalan also makes tarts that are almost (keyword!) too gorgeous to eat. The chocolate caramel tart boasts a salted caramel interior. It is topped with peanut brittle, whipped milk chocolate nougat, fleur de sel and edible gold leaf. In contrast, the chocolate hazelnut features a praline chocolate caramel, dark chocolate creme and hazelnut brittle. Fruit-inclined guests can opt for the tart lemon variety, with a lightly sweet lemon cream and a cloud of torched meringue.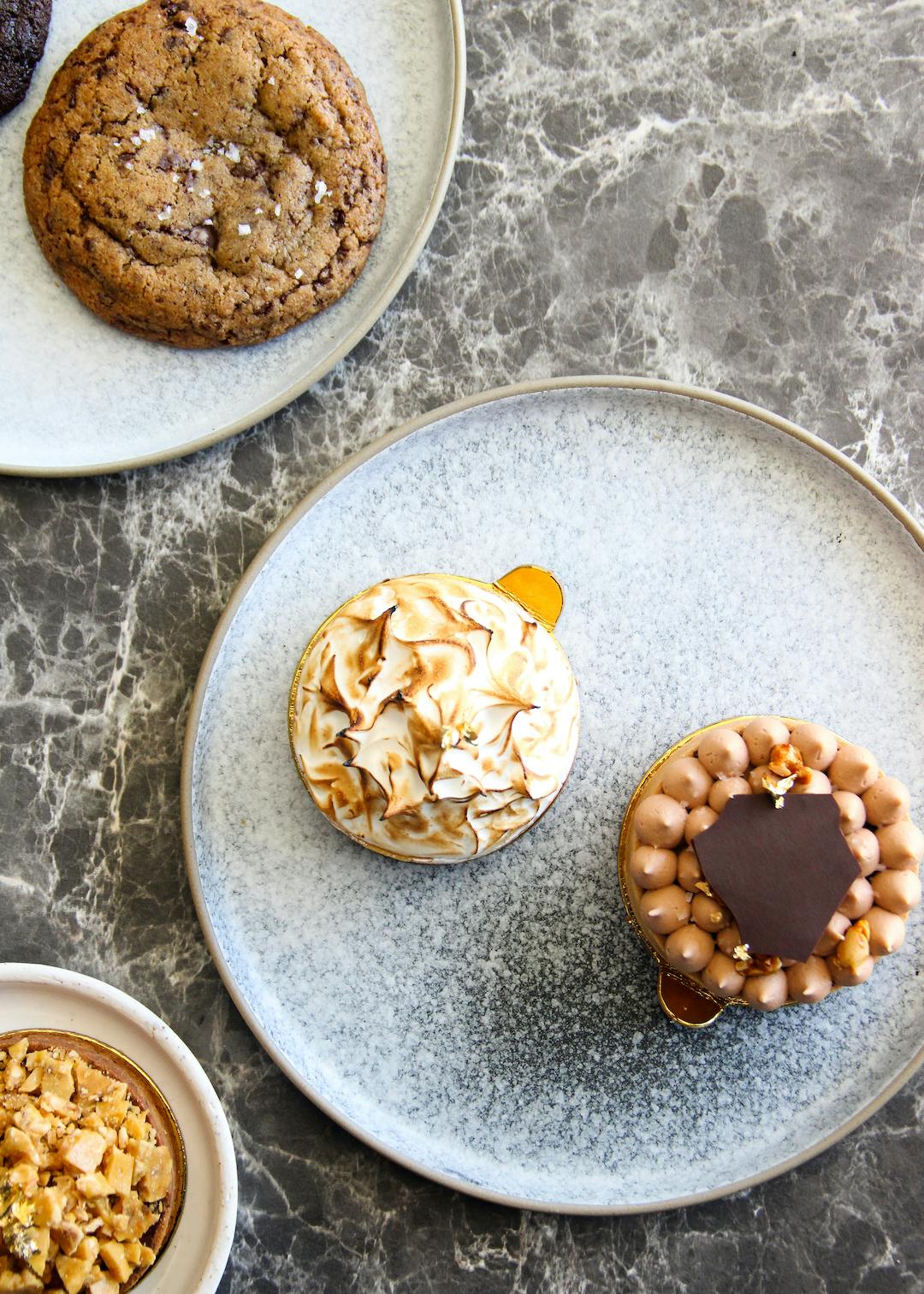 Once it's feasible, Junelle and Aaron plan to open up part of their space so visitors can enjoy a small dining area to sit down and enjoy their goodies at the bakery. For now, you can head to Castle & Coal to pick up a few of their incredibly well-crafted and equally as delicious pastries, plus a selection of retail items like a hot cocoa mix, chocolate-dipped honeycomb, dog treats and jars of homemade granola. You can drop by in-person or pre-order your items for pickup via their website, so don't miss out on this charming new neighbourhood bakery!