Tucked on a corner of Jane Street near Lawrence Avenue West is a hidden Toronto gem serving up unbelievable Mexican dishes. The spot opened up in 2018 when the mother of owner Yasmen De Leon said she was ready to.
The restaurant became a popular spot among locals for their truly authentic take on Mexican classics. The secret? There isn't one, according to De Leon, just good ingredients, pristine cooking techniques and the labour of love.
The Space:
Tiny in size, mighty in flavour. The Comal footprint is daintily small with no indoor seating––just a walk-up counter to place and pick up orders. De Leon says that they used to have a very limited dining area of about 10 people, which is their space's maximum capacity. In the wake of the pandemic, they chose to extend the kitchen and prep zones, which resulted in a new wall being built.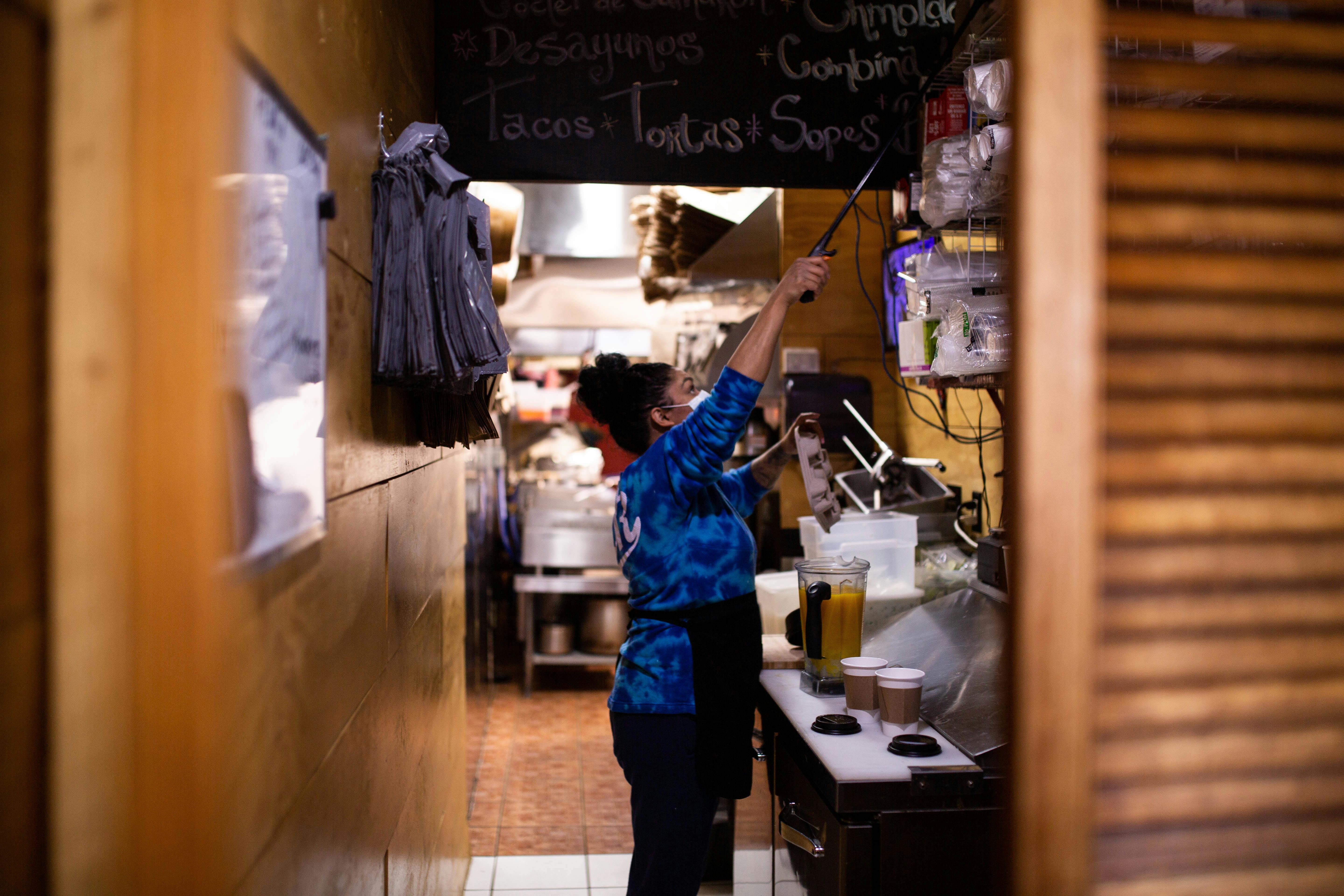 The kitchen space takes up a majority of the restaurant's footprint. Currently, the entire culinary operations are accomplished by two hustling employees––the head chef and his sous chef. The two take care of all the timely prep and detail-orientated cooking that goes on at Comal. De Leon says that before COVID, the kitchen housed nearly 10 cooks at a time, but with social-distancing measures in place, they had to limit it to two people, which subsequently impacted the wait time on orders.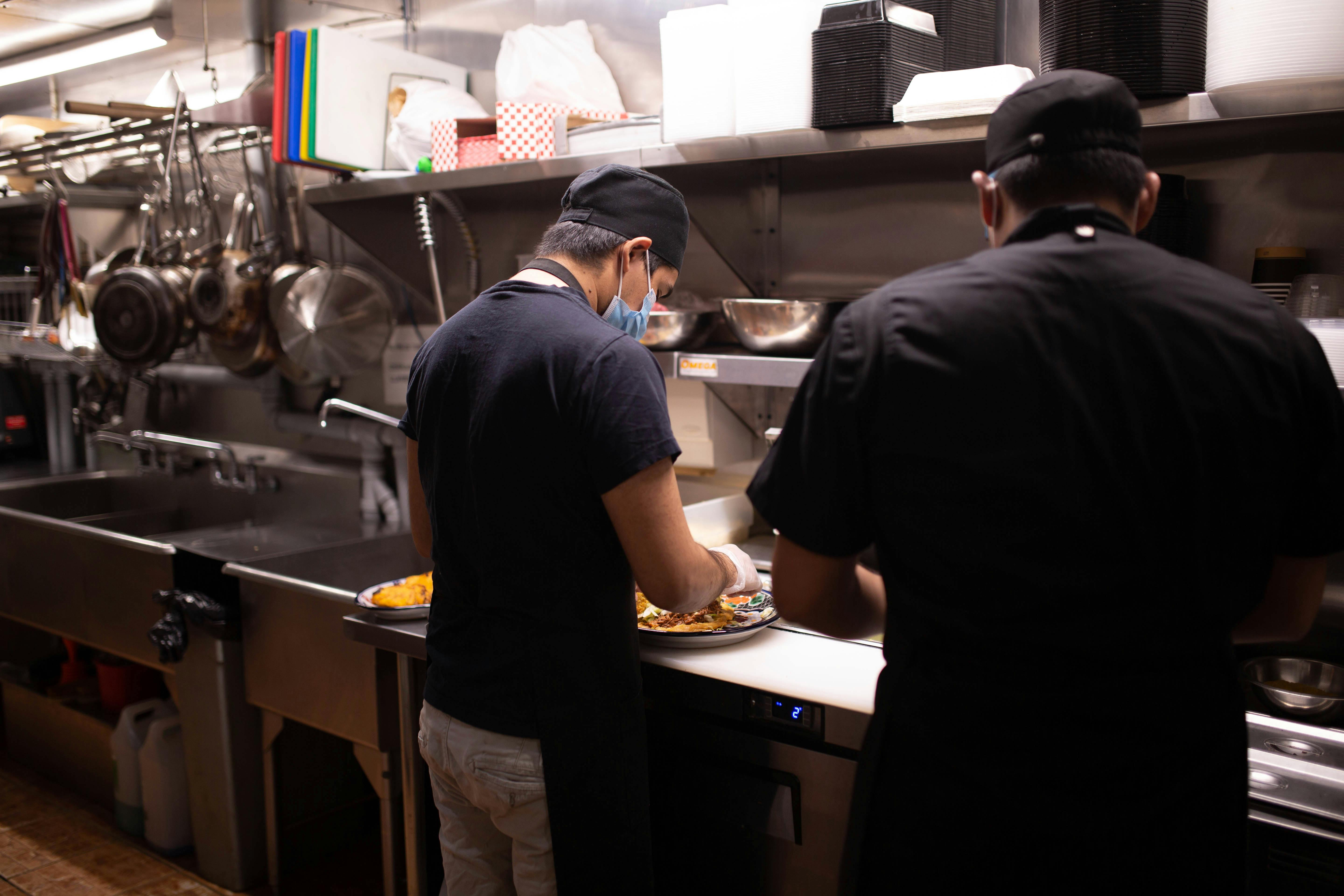 Accommodating guests was still something that De Leon wanted to explore, which is why they built a covered patio at their storefront. The wooden structure is also for customers waiting to place or pick up an order when patio season is not going on, to protect them from rain or snow.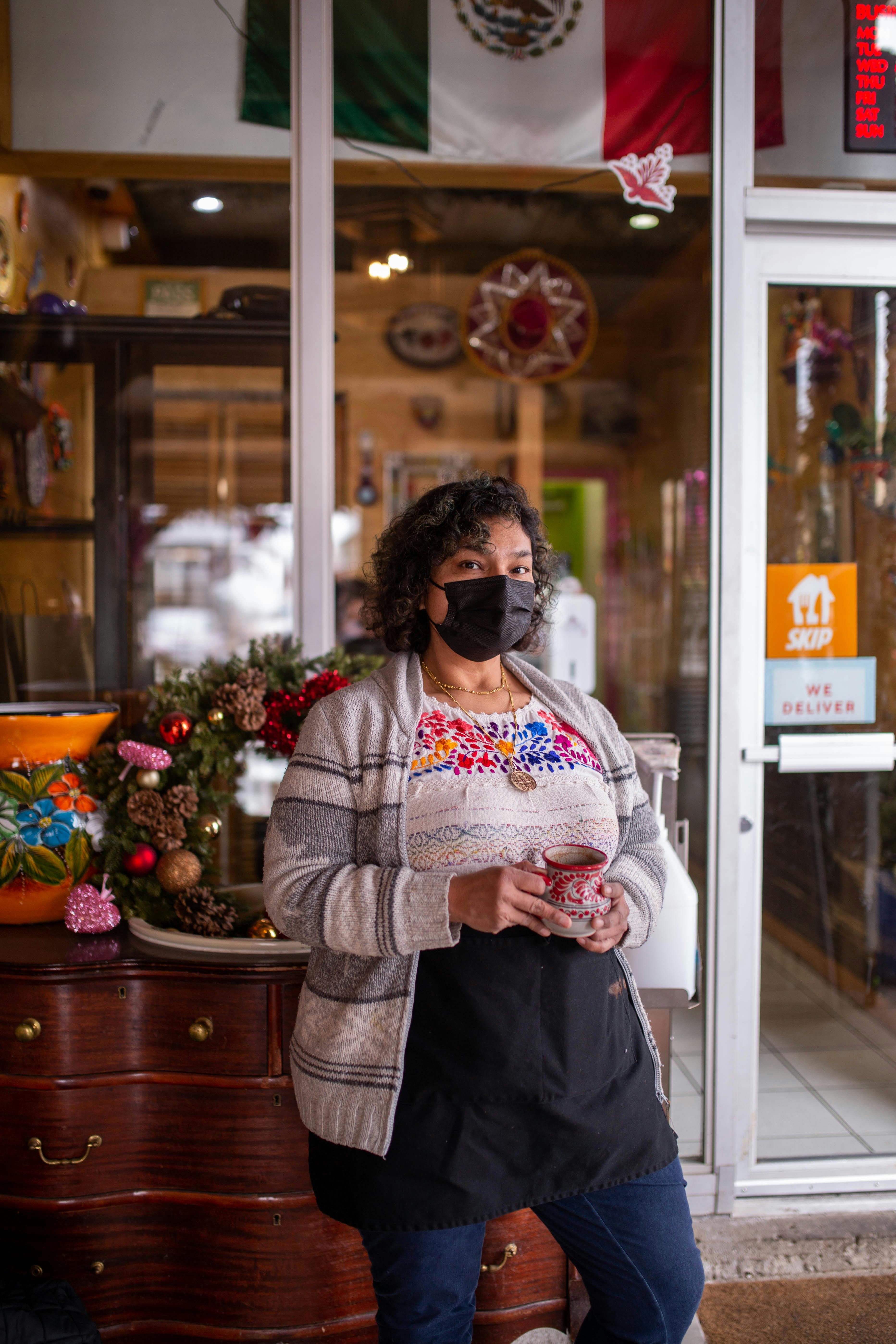 The Food:
Comal y Canela boasts an array of mouth-watering dishes on their menu, which has further been shortened due to COVID-19. Still, they offer a plentiful selection of eats originating from recipes passed down from De Leon's grandmothers and great grandmothers.
The food may not seem like what you expect, and that's because authentic Mexican food is hard to come by in Toronto. De Leon says that her team is starting to test out new recipes again but that their food is completely reliant on ingredients available.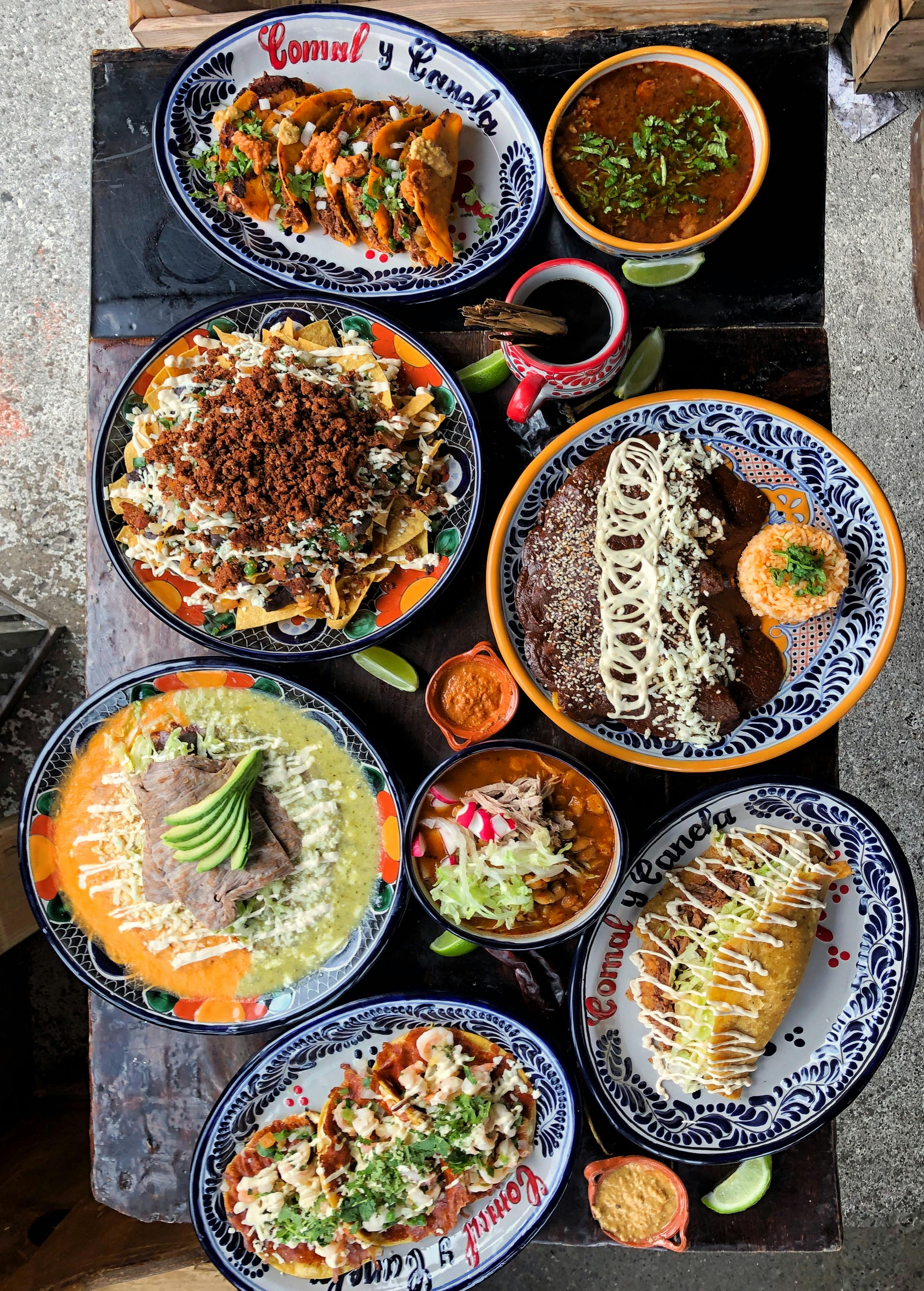 "If we can't find the ingredient, we won't even attempt to make it," said De Leon.
Although, the current menu selections are still enough to get your fix of something you've never tasted in your life. Well, unless you grew up in Mexico.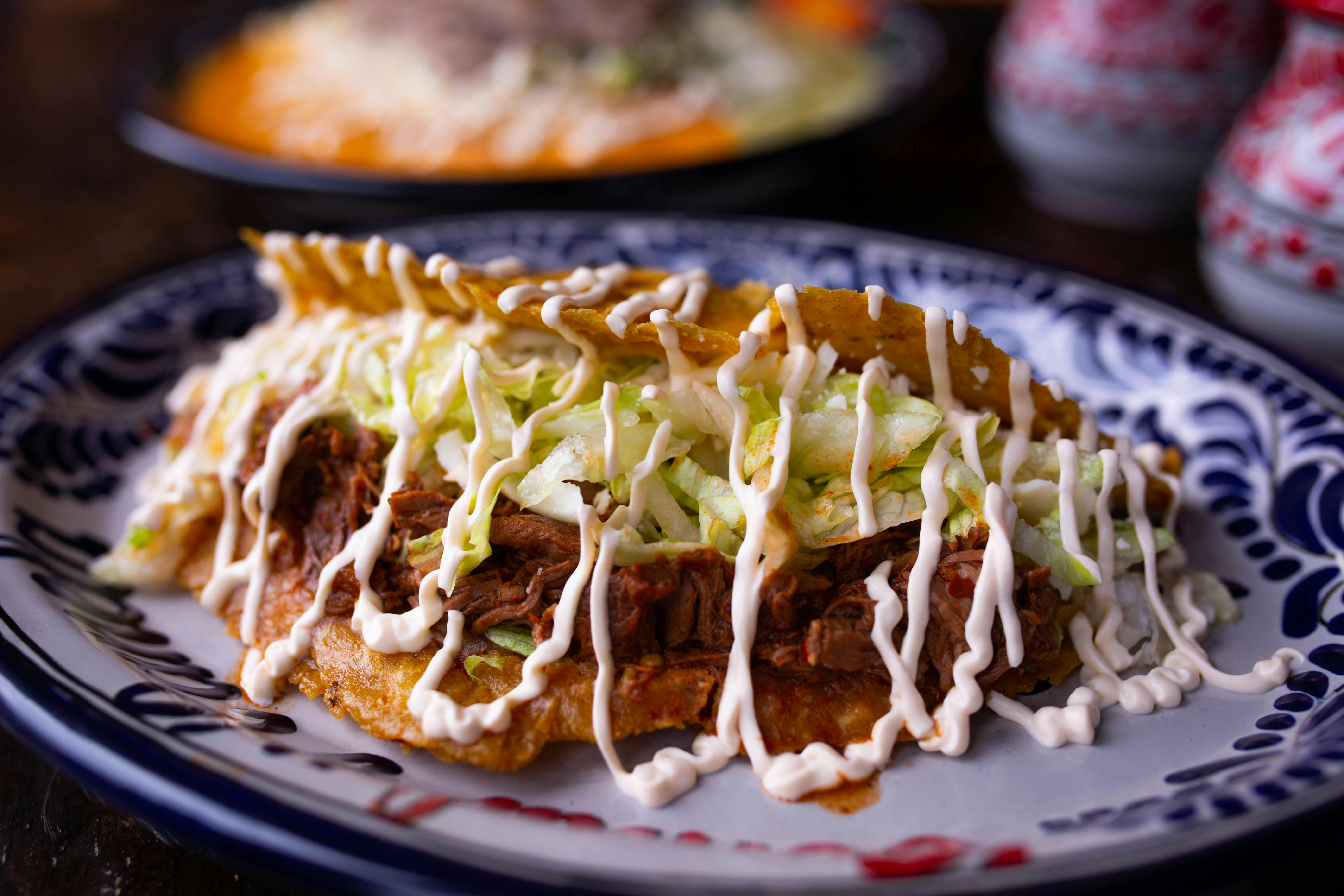 First up is their decadent quesadilla ($8), which might look slightly different from your typical westernized take on the dish. The quesadilla is made from fresh "Nixtamal masa" (corn dough) that is placed in a wooden press to give it a flat thin tortilla shape and is filled with mixed cheeses, queso fresco, shredded lettuce and Mexican cream. Comal spares no space unfilled in this cheese and meat-stuffed beauty. Eaters will have the option of choosing a protein as well, accounting for an additional $9.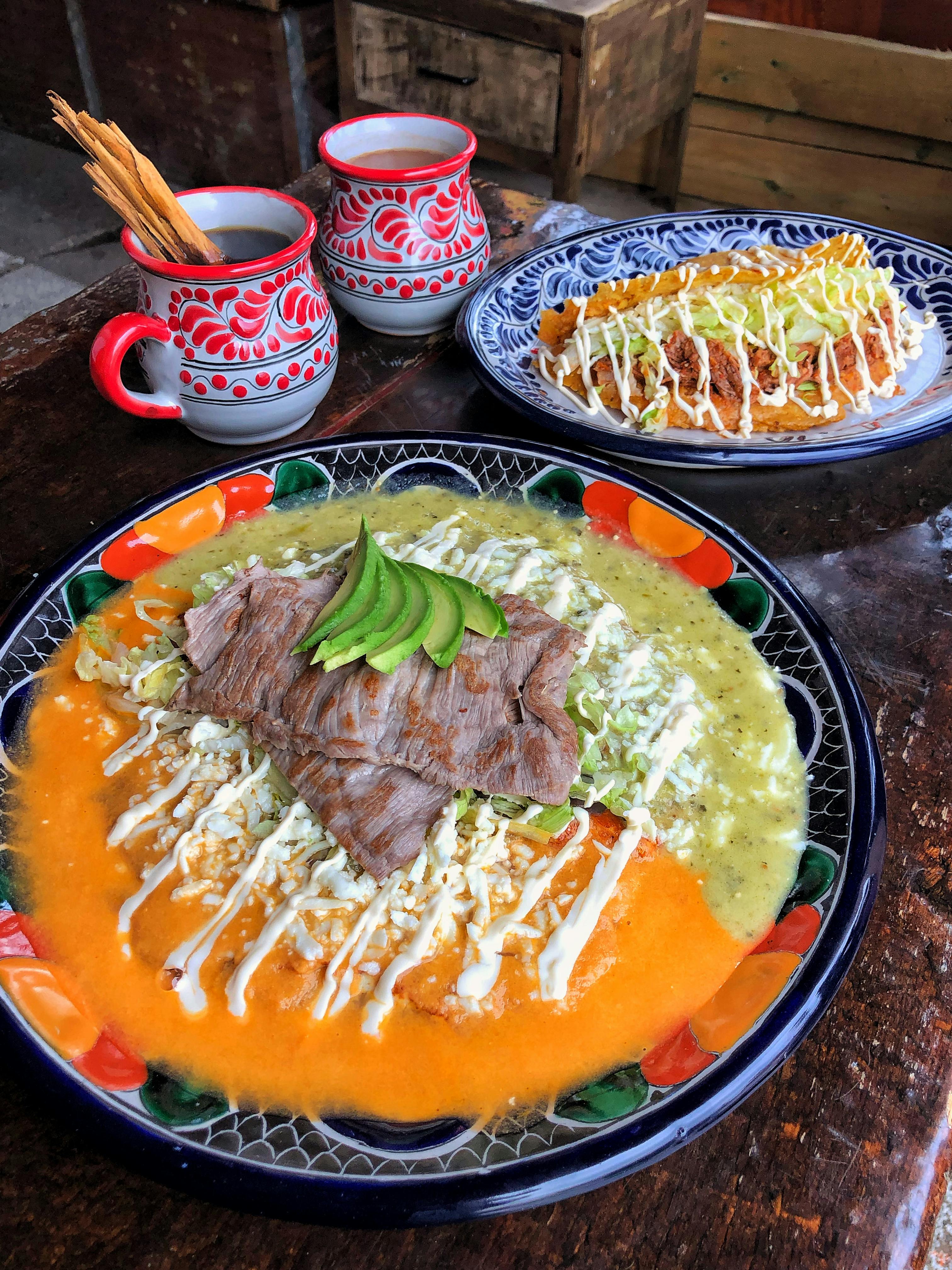 The Comal y Canela Sope ($19) is regarded by De Leon as one of the restaurant's most notable dishes, and it's easy to see why. The base is made using fresh masa dough and combined with artisanal chorizo and topped with a cheese crust. The entire ensemble is then submerged in Comal's two house salsas––a red salsa that uses ripe Roma tomatoes and a green salsa that uses vibrant tomatillos.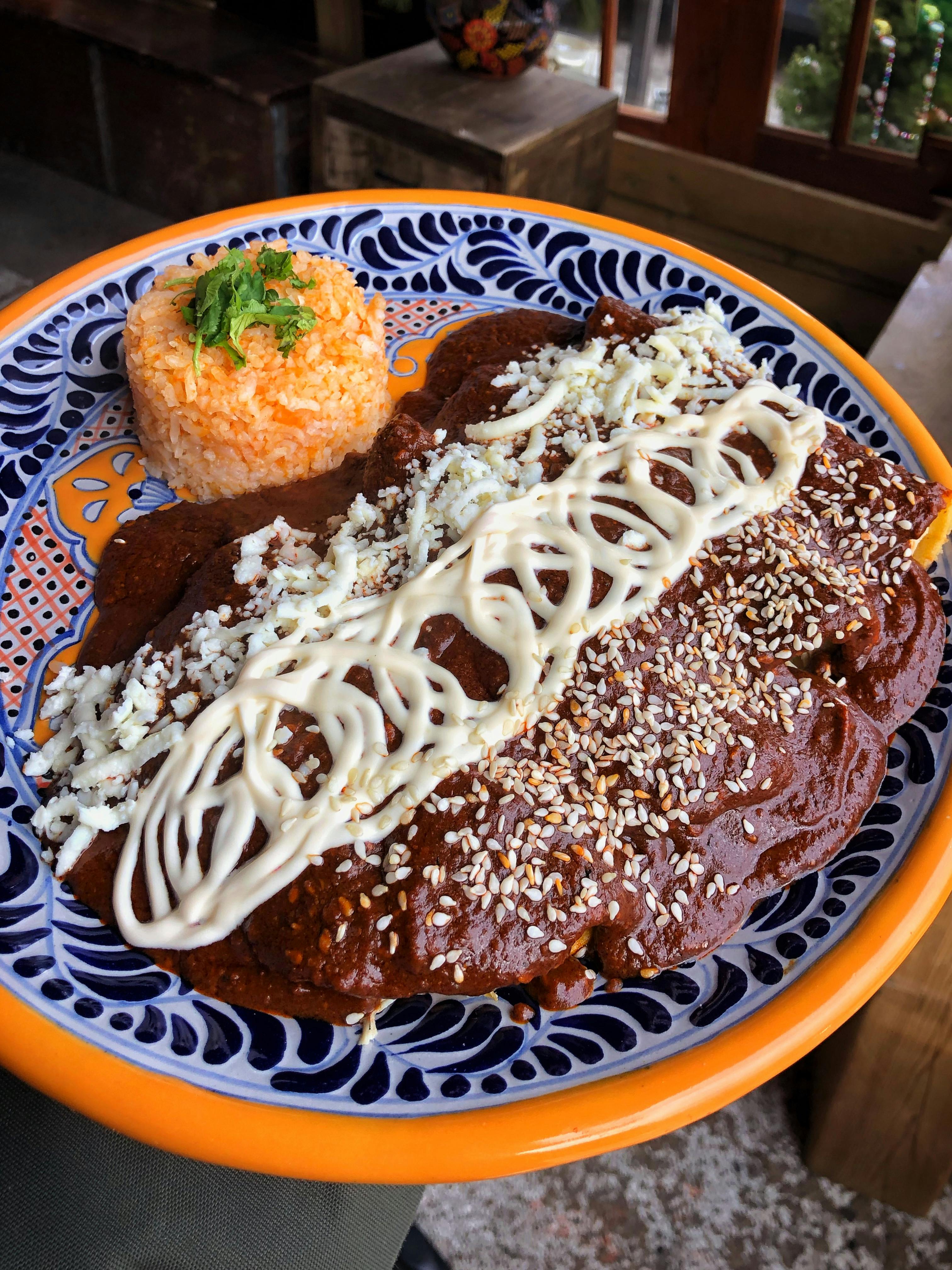 Buried beneath the heaps of crimson salsa sits four tortillas filled with pulled chicken breast, Comal's take on enchiladas ($18). The dish is then topped by a generous lace of crema and queso fresco.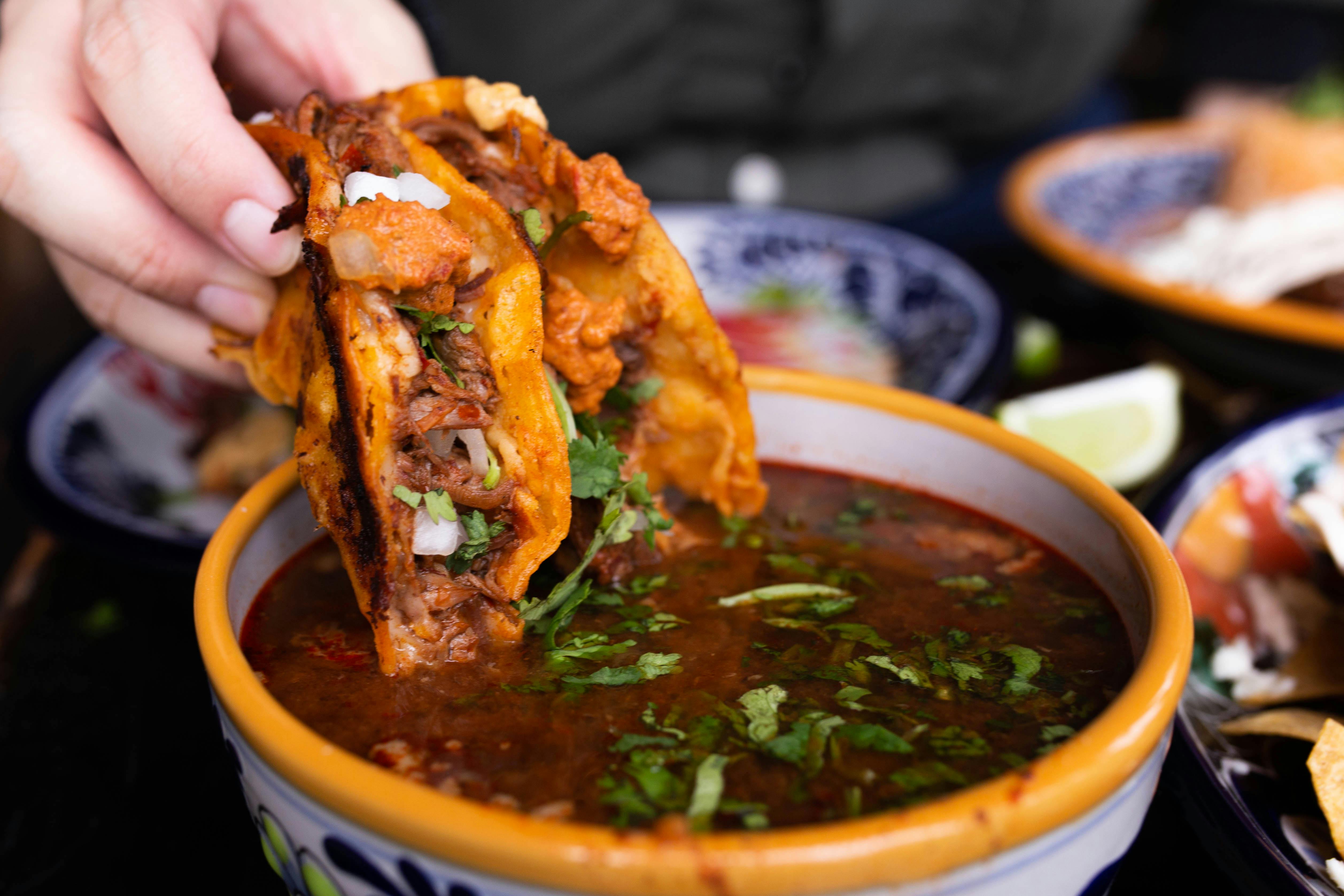 The real star of the show, and what Comal has become most notable for in recent times, is their birria tacos ($22)––a stewed beef taco that is fried on the flat grill until crispy and served with a ridiculously flavourful consommé.
De Leon has mentioned there have been times where customers complain about the food not being what they expected, which has to do with Comal serving up dishes that are truly authentic and incomparable to what is out there in Toronto already.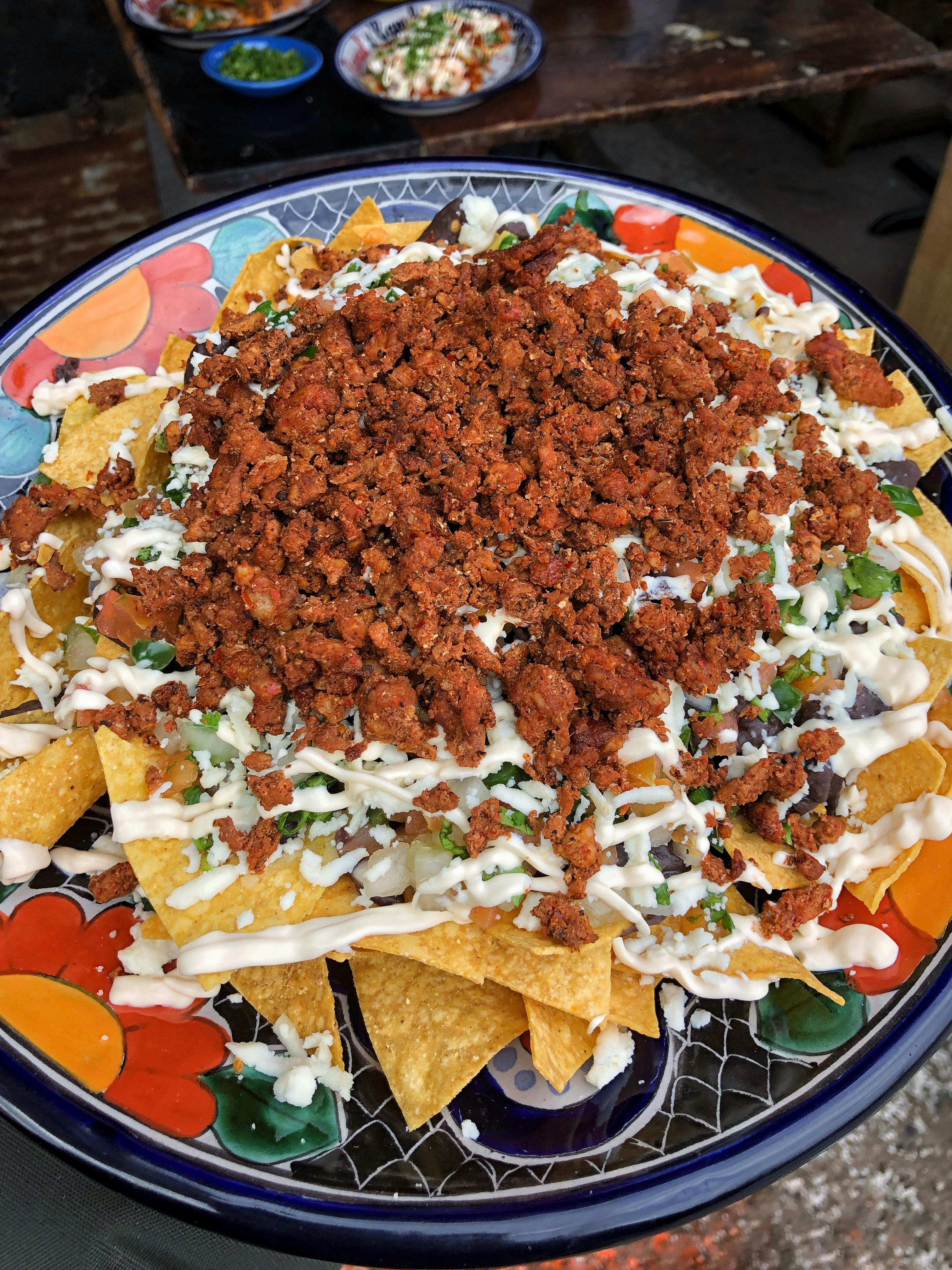 One dish that is universally delicious and recognizable, no matter where you get it, are nachos. At Comal, their nachos ($10+) are nothing out of the ordinary on the surface, but are packed with flavour because of their attention to detail.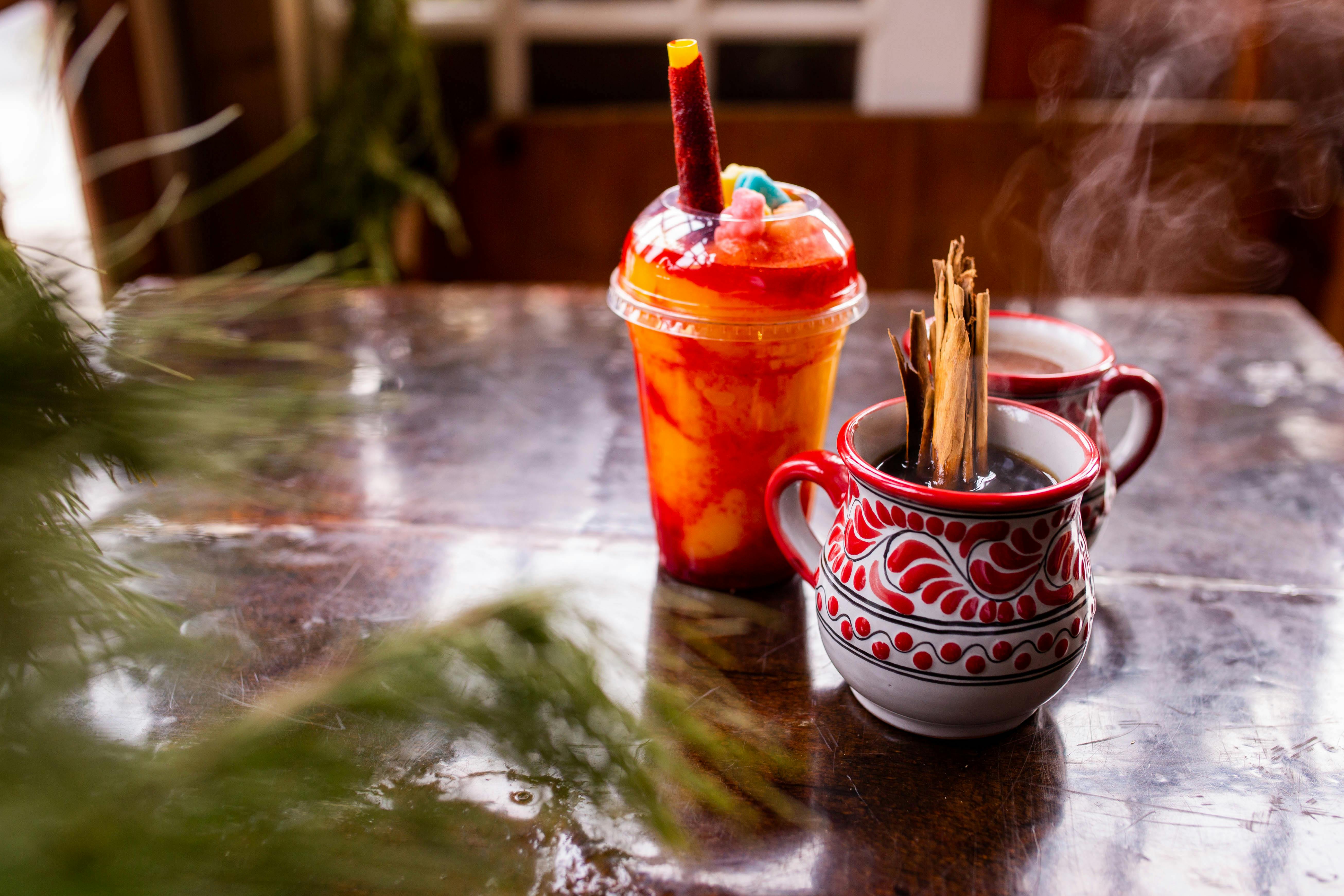 Comal also offers a series of specialty drinks made using specially-curated ingredients. These include the 'Cafe de Olla' ($3), made with freshly ground coffee, piloncillo, cinnamon, clove and allspice that is brewed and simmered in a clay pot. The 'Champurrado' ($4) is a creamy hot drink made with ground maize, chocolate, cinnamon and sugar. Finally, for something refreshing, the 'Chamoyada' is a sweet and spicy shaved ice drink sweetened with fruit and spiced with Chamoy. The straw is laced in a candied tamarind grind.
The authenticity of the food here will shock you and the flavours that you will experience here will have you coming back time and time again. The cozy spot looks forward to welcoming guests once again on their makeshift patio when the weather and government permit it. Still, for now, they are focused on continuing to serve delicious meals to those willing to make the trip to the spot.