Before even turning down Ripley Avenue on Toronto's west end, you're immediately met with a trail of vibrant vans boasting a yellow and orange cheese print, joined by a friendly and undoubtedly familiar white mouse logo, foreshadowing your arrival at one of Toronto's most iconic food-focused landmarks.
Celebrating 51 years of success later this month, Cheese Boutique at 45 Ripley Avenue has always been a major family-operated hub in the city for the creation and sale of specialty food items, and it's only continuing to grow. After their relocation to this location in 2000 from Bloor Street West, the shop has evidently made an impact on Ripley Avenue, making the street feel like its own little ecosystem -- surely the Disney Land of cheeses for many.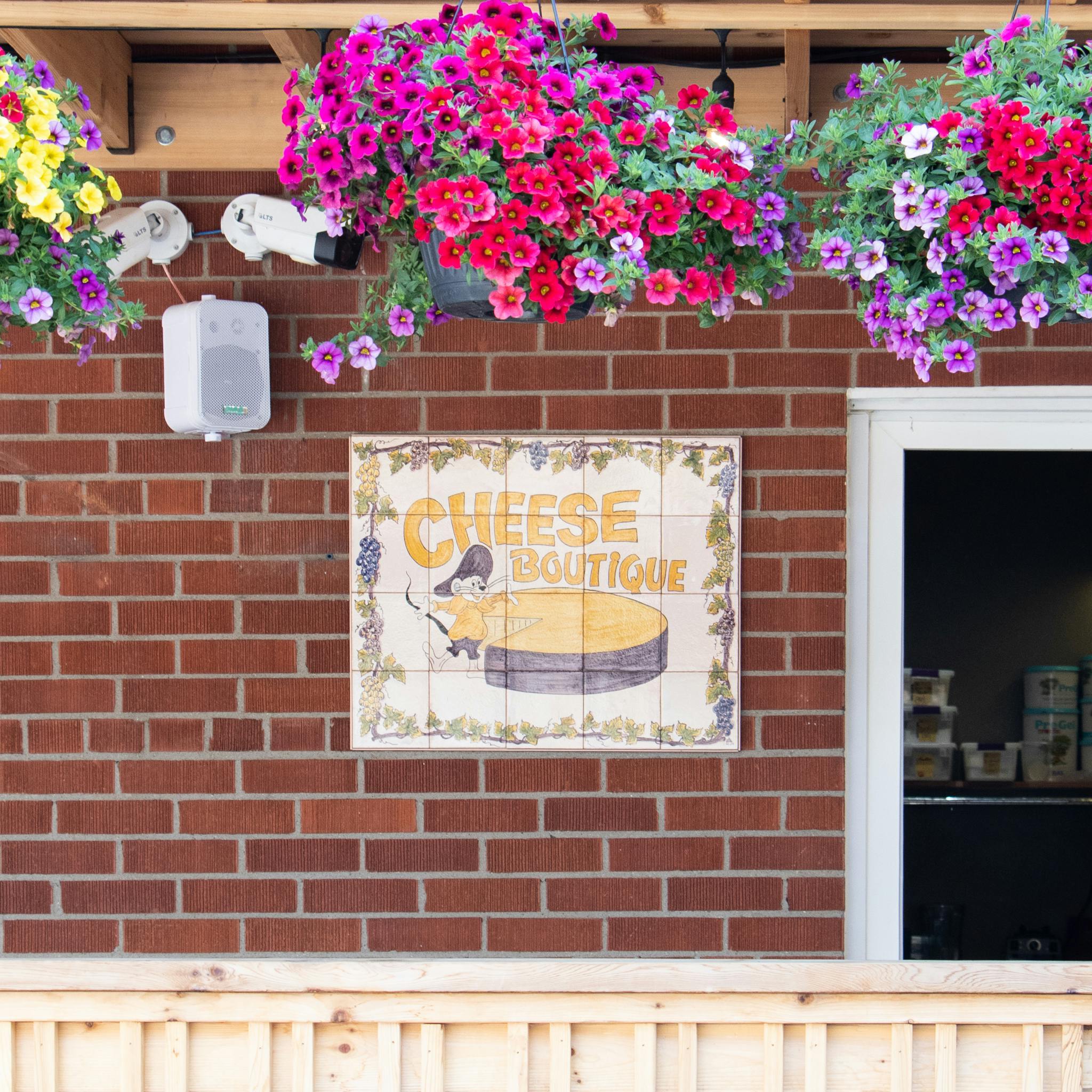 Opened by their grandfather in 1970, then later run by their father, the emporium is currently owned by brothers Afrim and Agim Pristine. Backed by four generations of passion and knowledge, particularly in regards to cheese -- Cheese Boutique's recent ventures and longtime global acknowledgement of Maître Fromager Afrim Pristine only proves their undeniable influence on Toronto's food scene. Adding to this is the newly opened CB Bottega located at 29 Ripley Avenue, just down the street from the original Cheese Boutique.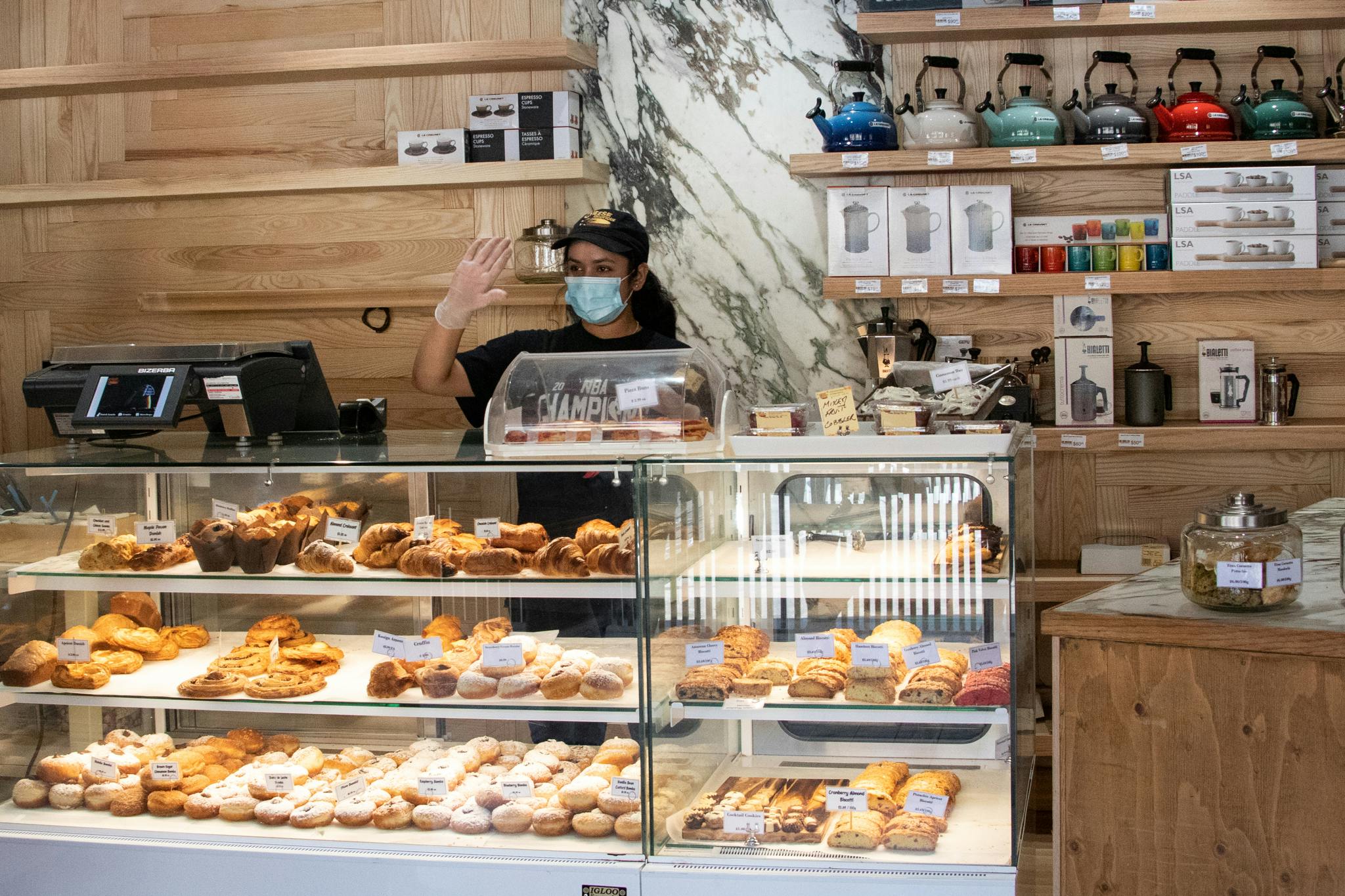 This new space, formerly home to the company's gift store, is led by Agim's son Fatos Pristine Jr. and it's your new one-stop-shop for all kitchen equipment, baked goods, specialty coffee, gelato and more. With two parts to the store, the front focuses on smaller grab-and-go pastries and sandwiches, beverage service and walls full of the specialty coffee and tea they use in store that you can take home.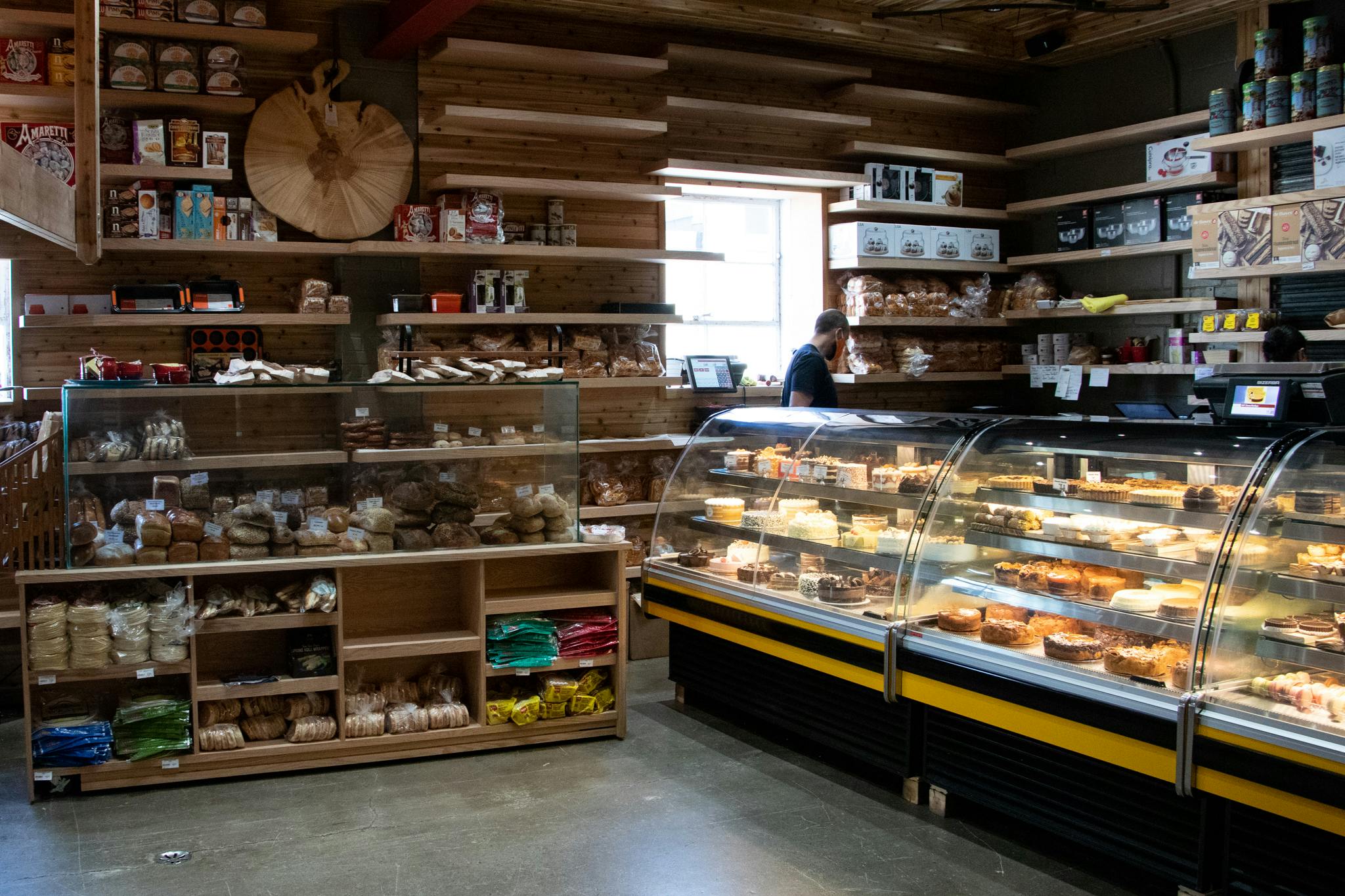 In contrast, the back of the store, which can be found through a walkway to the right of the front service counter, presents walls full of cookware, glass displays filled with freshly baked bread and more pastries that are slightly more elaborate such as cakes and pies. Despite being split into two separate rooms, the whole space comes together through the light-toned pine-wood accents used throughout the shop as shelving, on the ceiling and even on the front veranda.
Pristine says that the idea to completely renovate this space into a bottega had been on their minds for a while, with the family's desire to continue to grow along Ripley Avenue.
"We always wanted to keep expanding on this street; we love this street," says Pristine, "You know we're born and raised in the west end of the city, you see a lot of potential and growth, so we went all for it."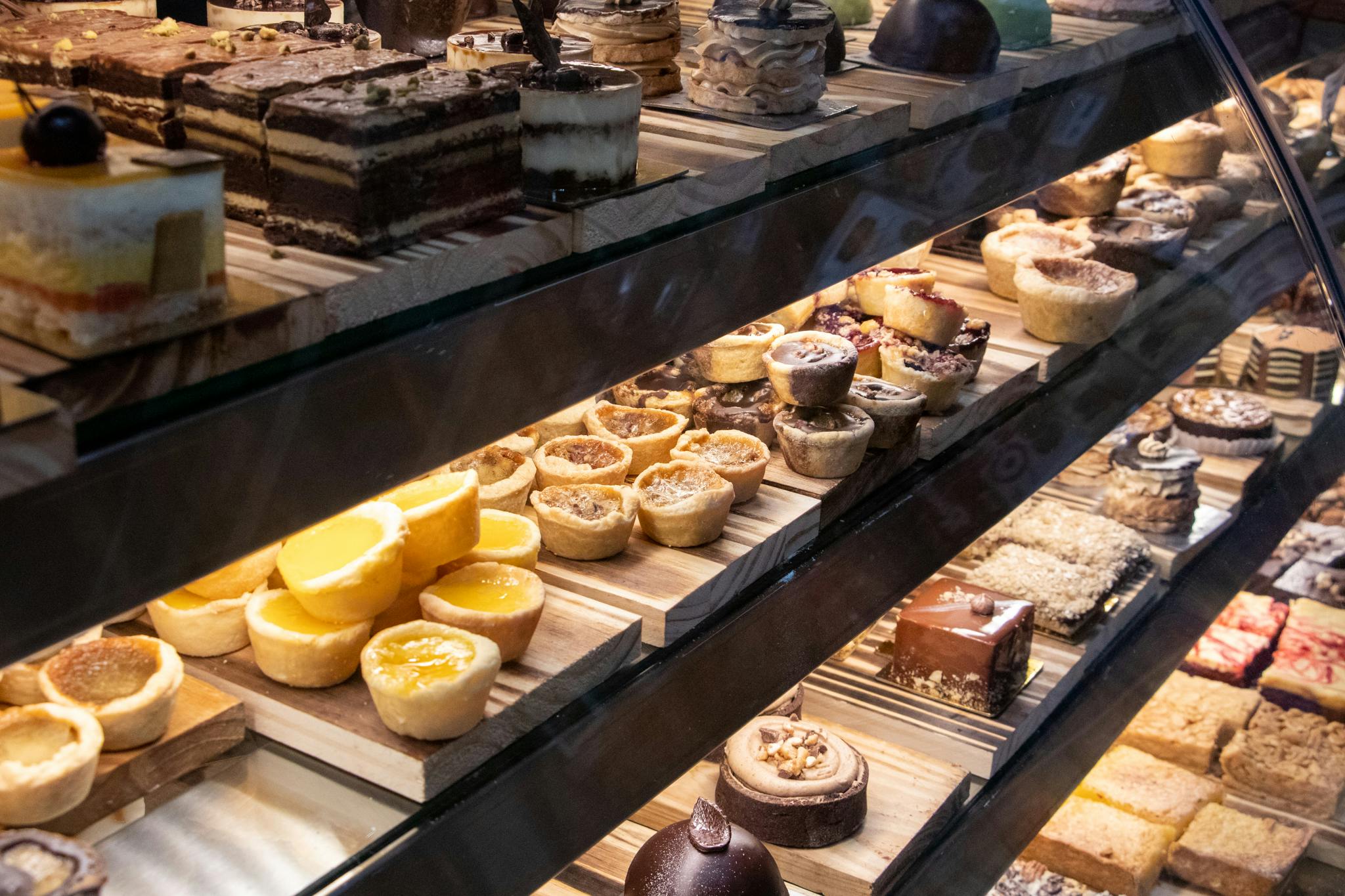 Ultimately, what ignited their motivation to follow through with their vision for the expansion was the onset of the pandemic last year. Due to only selling equipment and giftware to fill your kitchen, this building was deemed non-essential and, therefore, couldn't operate.
"Talking financials, we lost a big part of our business," Pristine says, "We lost a location cause we couldn't open up, so that kind of sparked us and then from one thing led to another, led to another."
The need to pivot like many other small businesses not only led to the CB Bottega coming to fruition. Pristine has also been busy with the launch of the company's successful weekly food truck takeovers and his new show on Food Network, "Cheese: A Love Story," which debuts tomorrow at 8 p.m.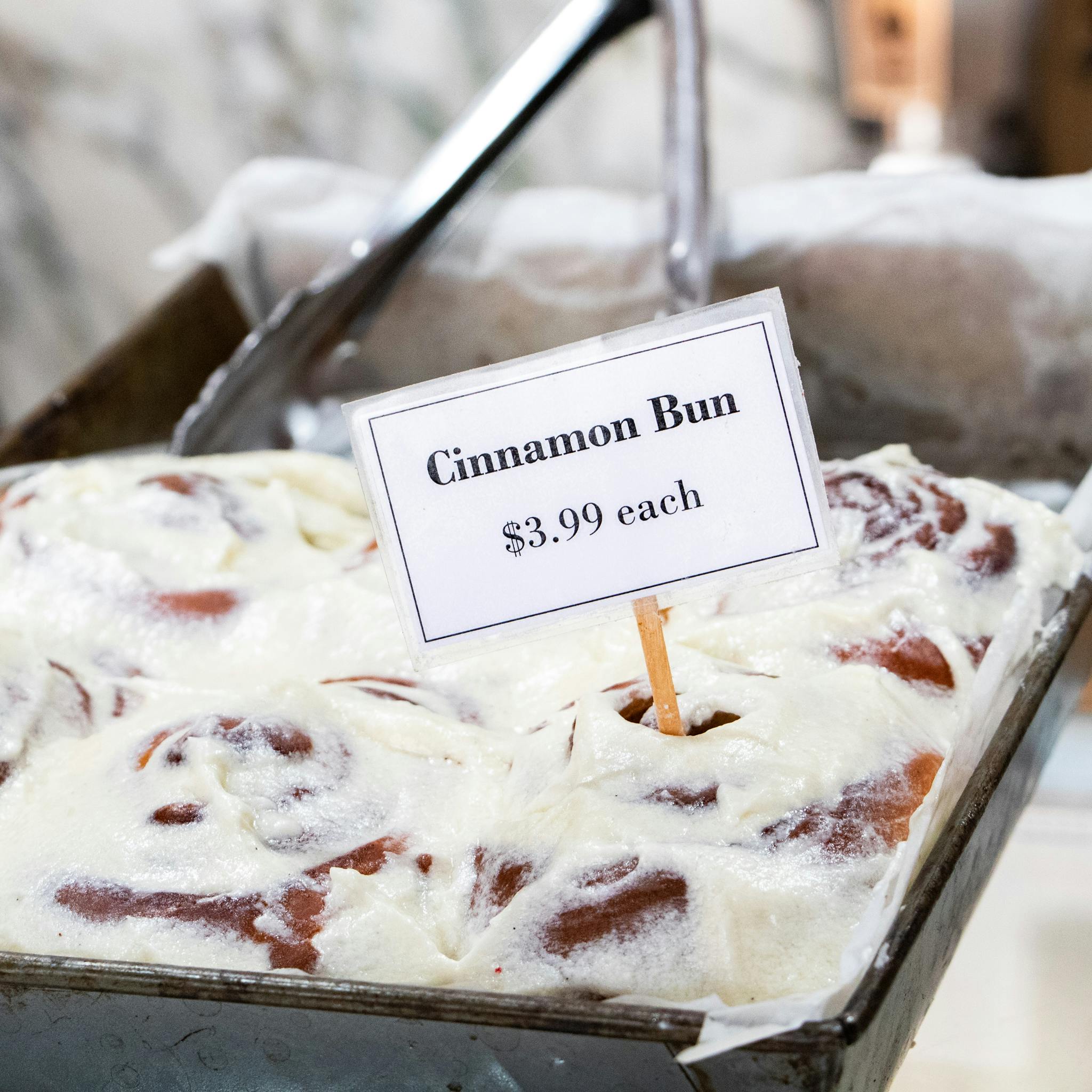 According to Pristine, many aspects of the main store that were competing for space with the cheese and deli offerings were moved into CB Bottega. This includes the bakery, coffee station and gelato bar, allowing the team to expand on their offerings in every way imaginable.
Still selling a range of cookware, barbecues, knives and boards, the space which Pristine says had to be completely gutted and rejuvenated focuses on the sale of freshly baked food items prepared by the Cheese Boutique team. Where the main location down the street focuses on the savoury -- being cheeses, deli meats and fresh produce -- CB Bottega is now home to all the beverages, sweet treats and baked goods the business always offered, but now with even more volume and variety.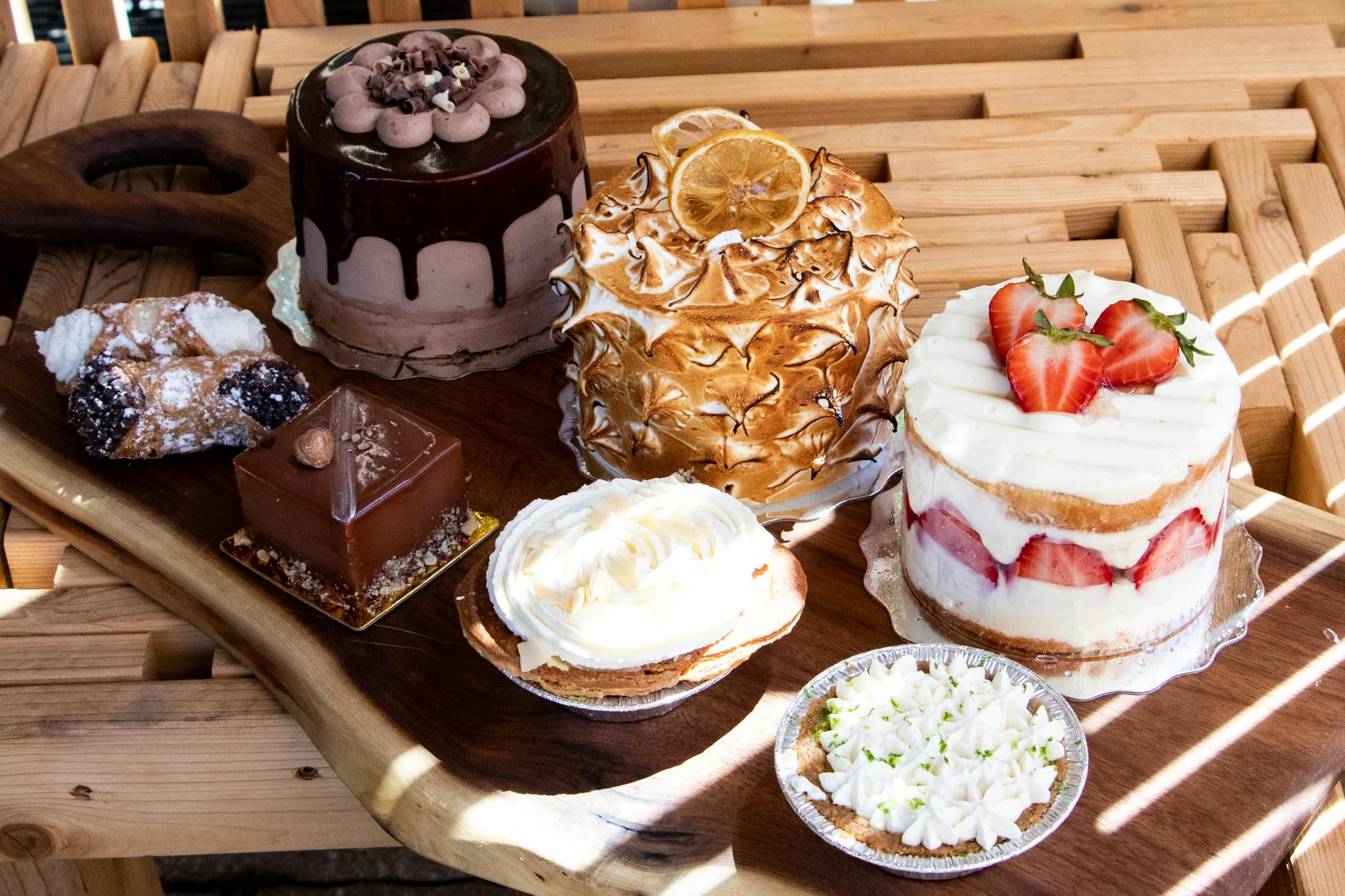 Find a selection of Italian pastries like fluffy bomba stuffed with sweet fillings like Nutella and dulce de leche, biscotti and cannoli. You also can't miss their line of beautifully decorated cakes that are offered in many varieties, including dark chocolate almond fudge cake, lemon meringue, strawberry shortcake, as well as an assortment of pies and creamy tarts.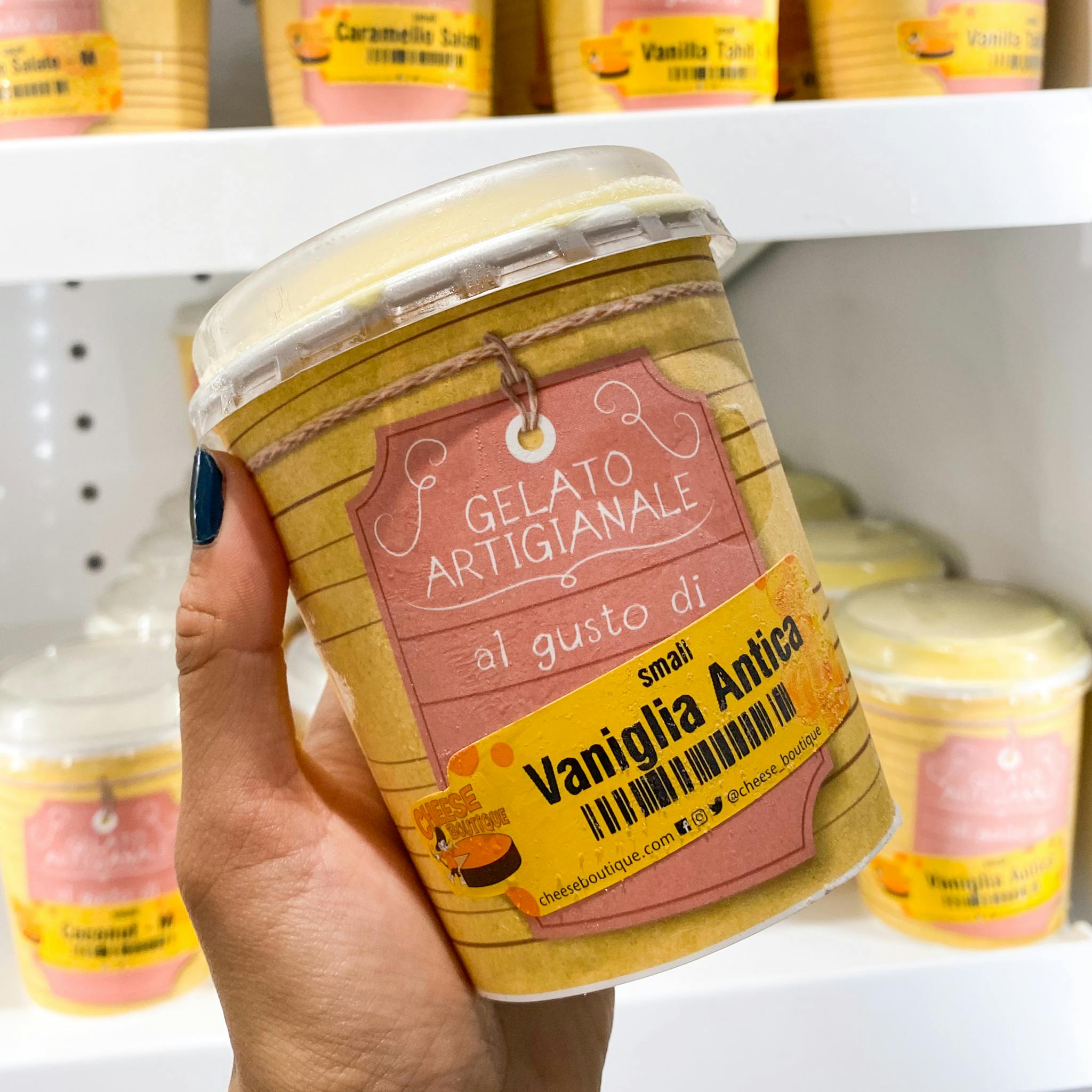 Furthering their line of sweets is the presence of gelato, which Pristine says has been flying off the shelves so fast that they're struggling to keep up with the demand. As a result, a service station that focuses on serving scoops of gelato by cone or cup will soon be implemented into the space. Until it does, you can find two freezers full of gelato pints towards the back of the store. Pints feature up to 12 flavours at a time, with a range of flavours like Caramel, Lemon, classic Tahitian Vanilla and Vanilla Antica, a Southern Italian style of vanilla gelato that graces the palate with a hint of citrus.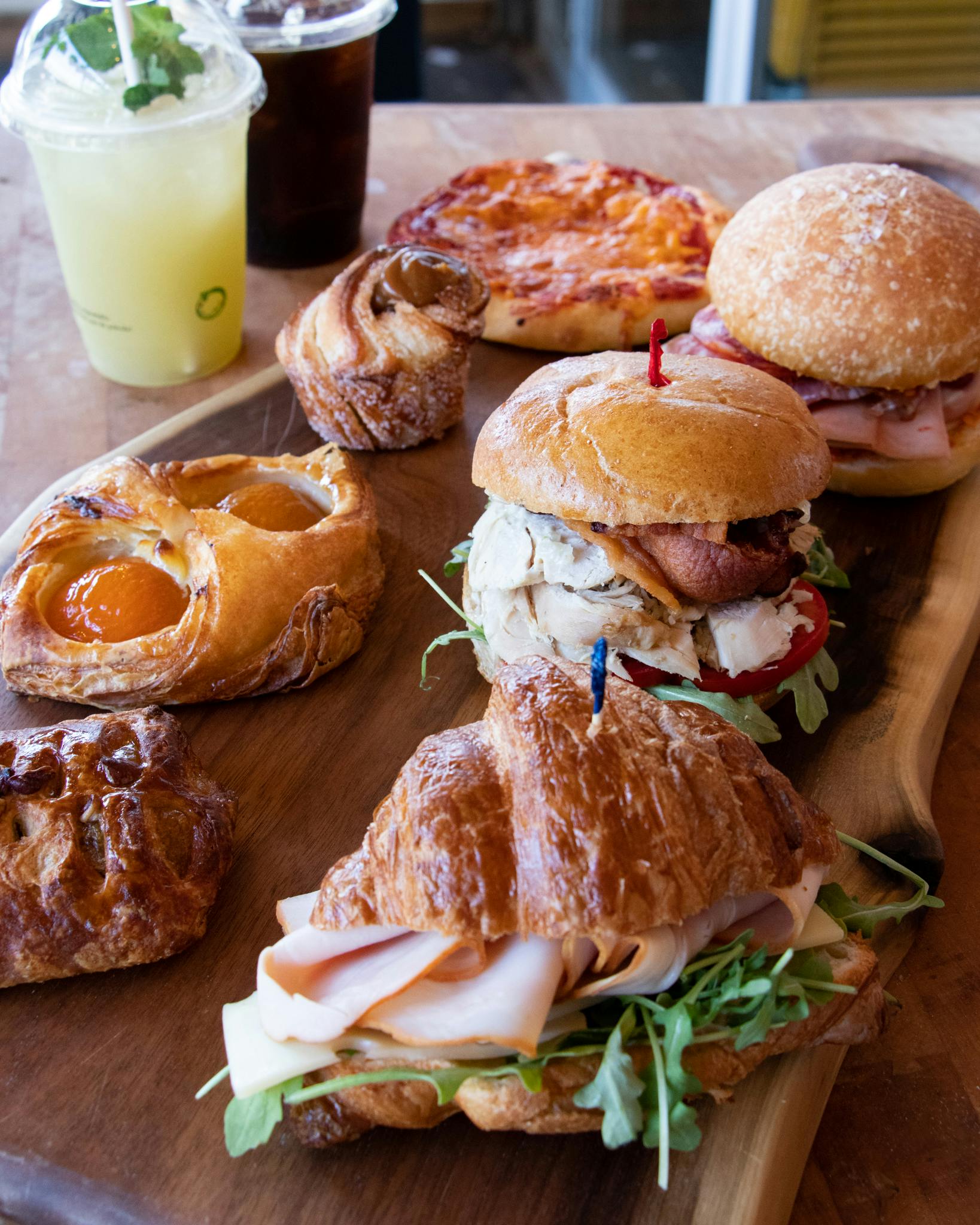 In regards to savoury, easy grab-and-go flaky pastries like apricot danishes and croissants are accompanied by sandwiches with layers of flavours on house-made bread, generously stuffed with deli meat and cheeses from the main store down the street. This includes their popular muffuletta sandwich, chicken BLT and croissant sandwich filled with Gruyère cheese and ham.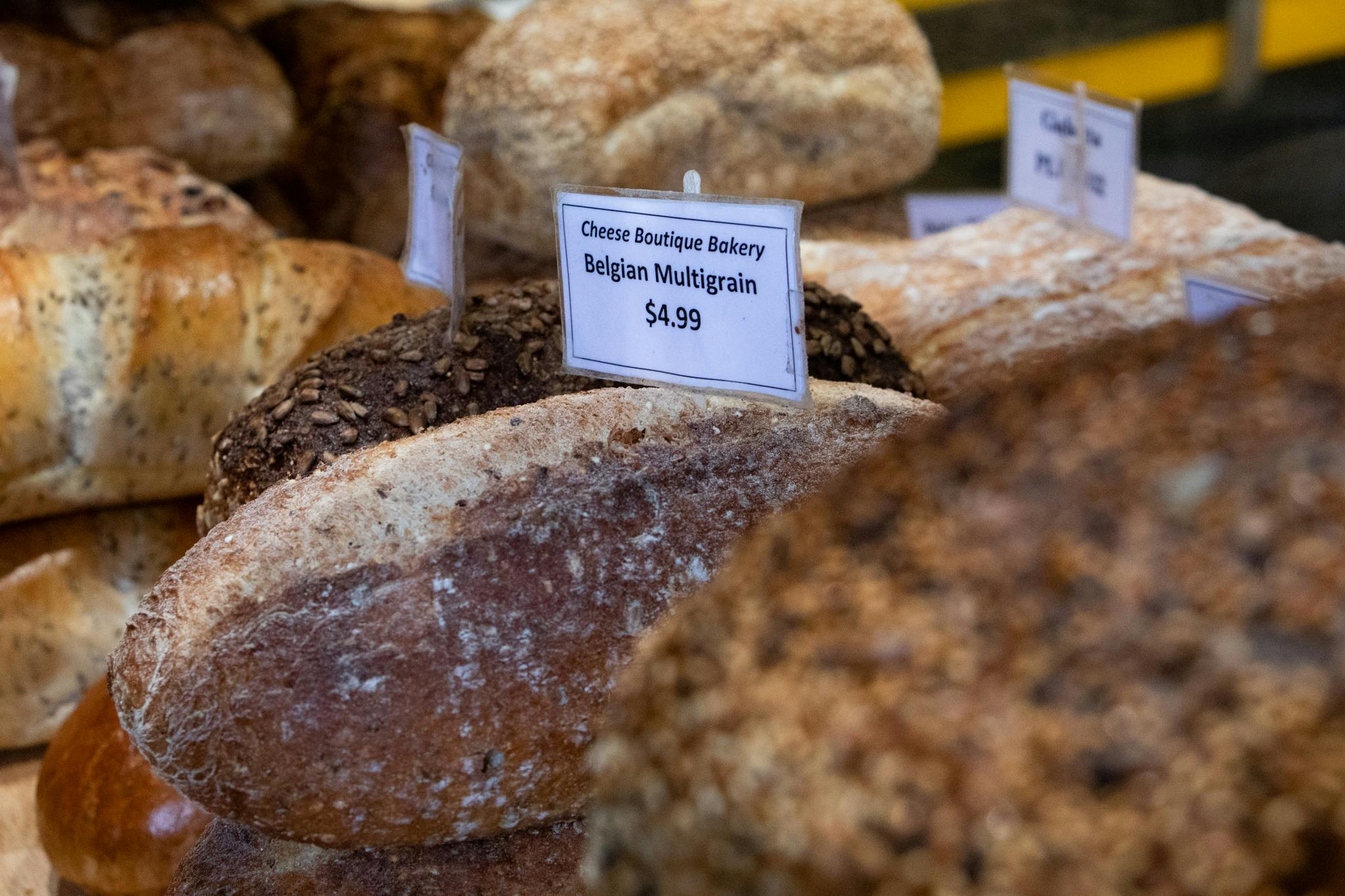 You can also find an array of freshly baked loaves of bread, made-in-house but also sourced from local bakeries, clearly labelled on each loaf.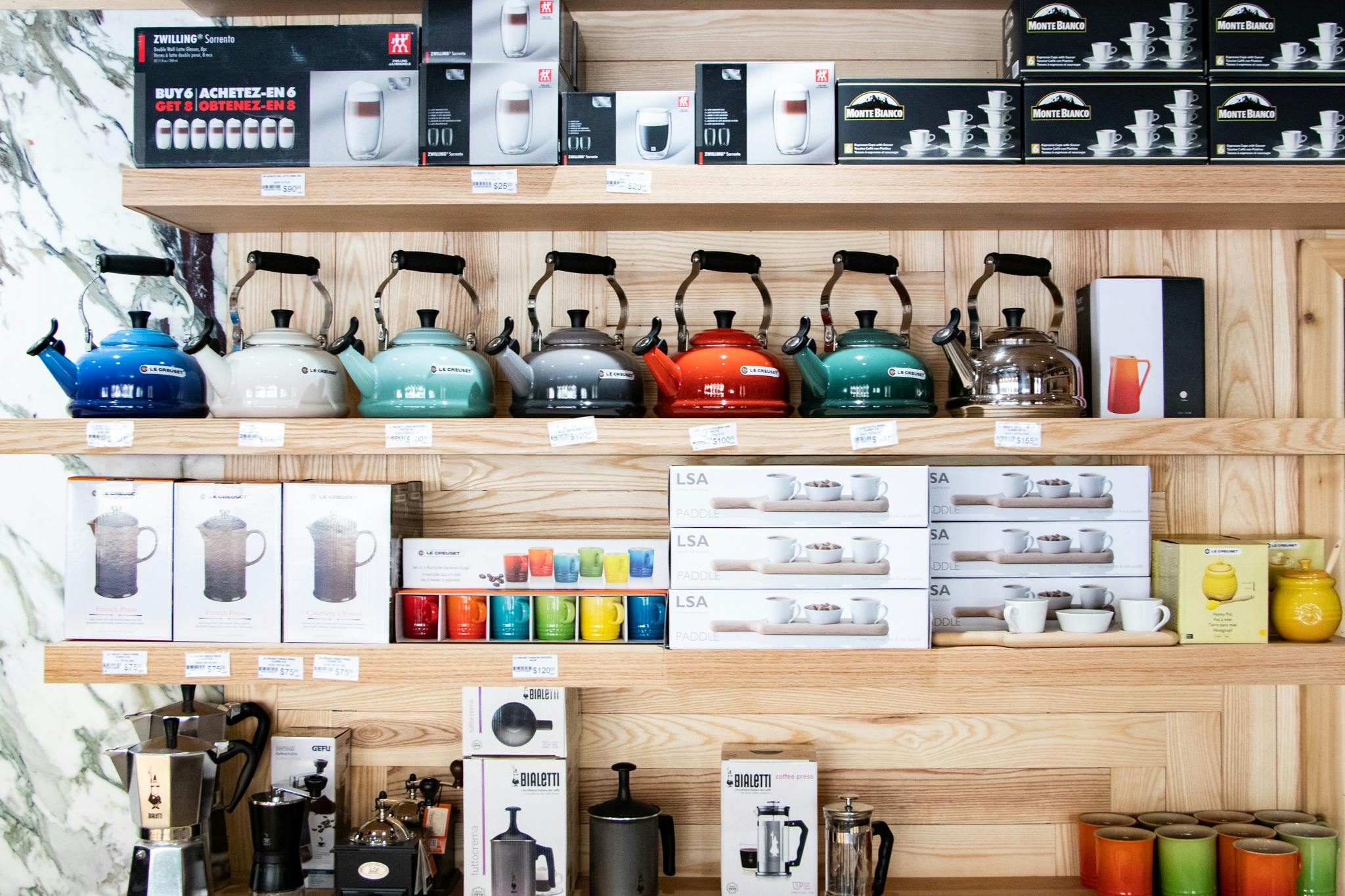 The continued acquisition and sales of specialty products has also increased due to the influx of space available. Find the best of the best from locally made to imported items that include brands like Le Creuset, Japanese knives by Miyabi, German knives by Henckels and Wüsthof, gorgeous live-edge wooden cheese boards and so much more.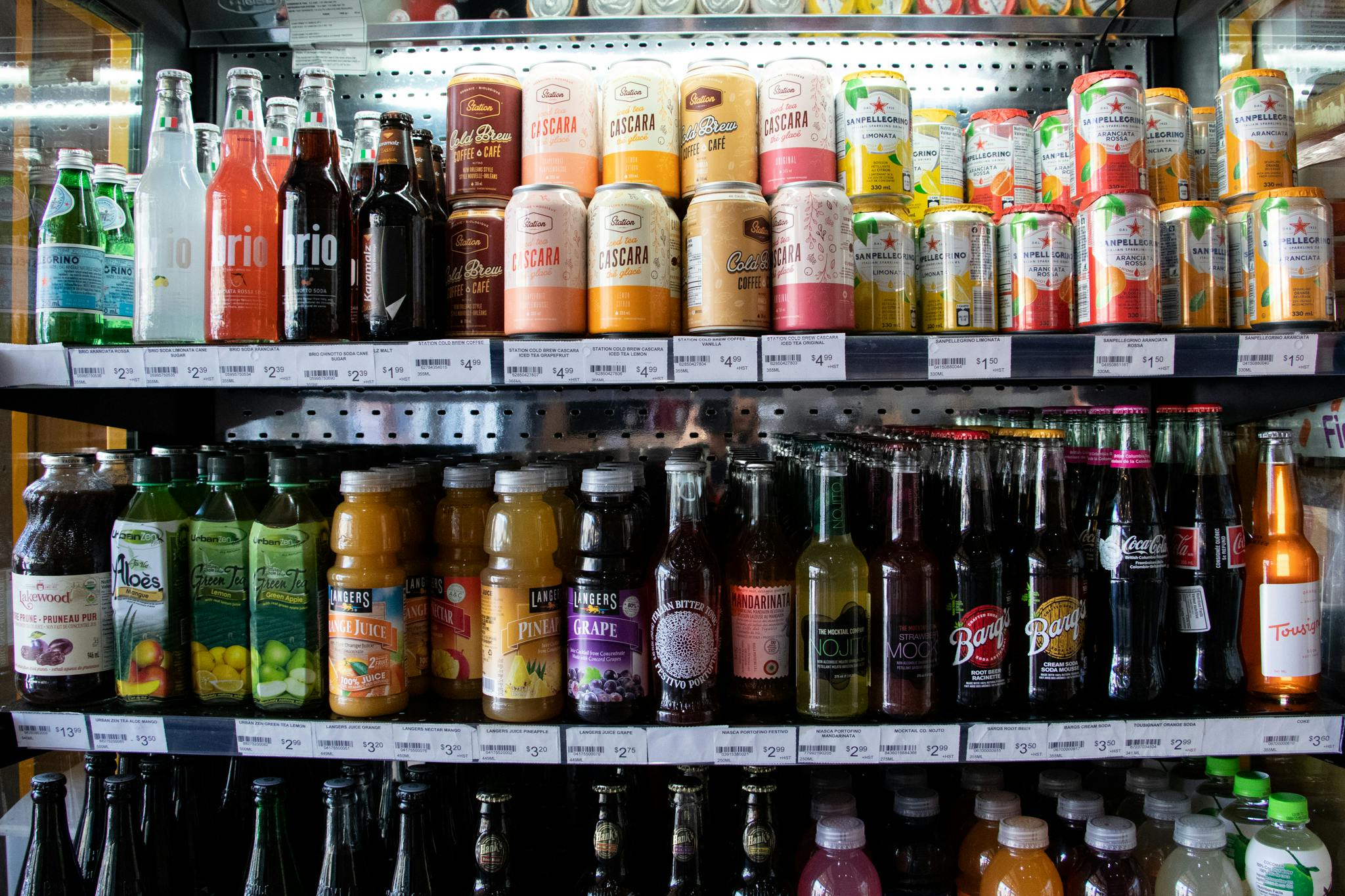 Even amongst their bottled beverage selection, you can find a series of fun imported drinks that you may not even be familiar with but need to try. From different bottled Brio flavours to aloe vera green tea-based drinks and cans of Station cold brew, there's surely something there for everyone.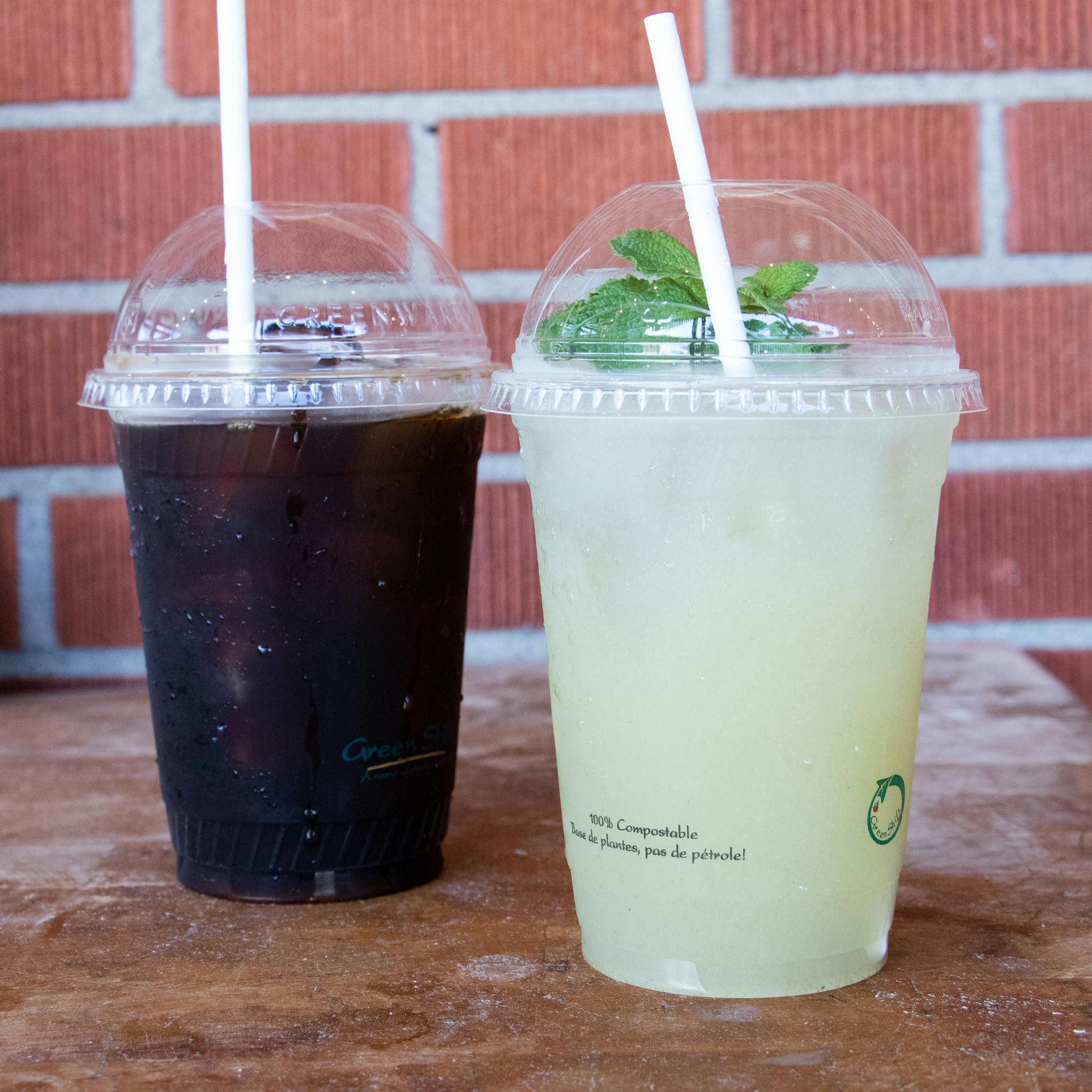 If you're looking for more of a range of espresso-based beverages and teas, you can also order from their coffee bar led by veteran Cheese Boutique barista James Tso. Coffee blends are custom made for the business by local coffee roaster Barocco and there are over 80 different teas available. According to both Pristine brothers, the must-try drink on the menu is Tso's refreshing mint lemonade.
As mentioned, the new CB Bottega is an extension of the various offerings at Cheese Boutique that were secondary in the main space, which primarily focuses on the sale of over 500 cheeses, cured meats and produce they offer.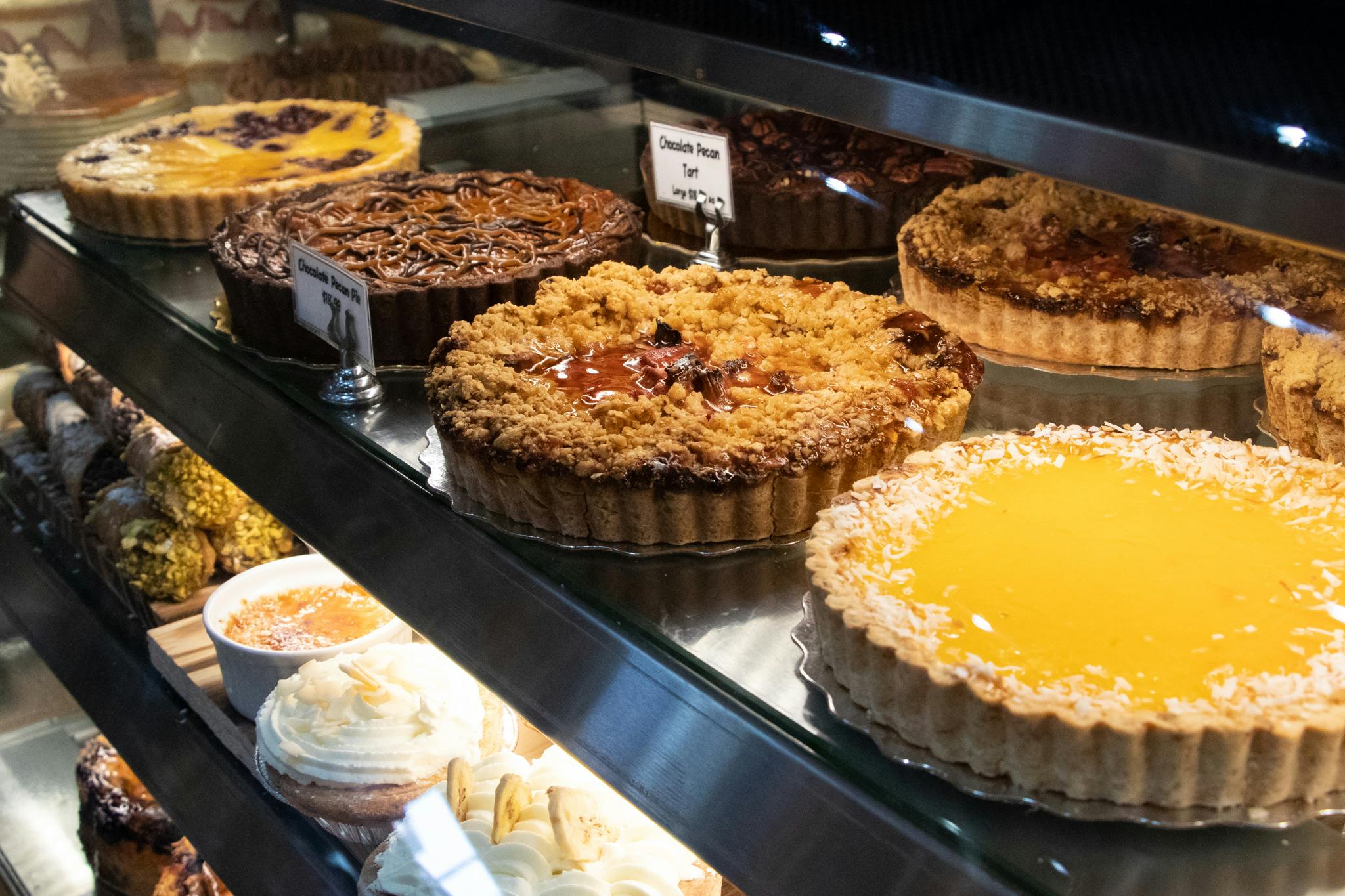 "We were doing everything to a point before, now it's literally double because we have the space for it," says Pristine, "Where before well, I mean it wasn't bad and we weren't unhappy with it, but now we can really give focus to it and we have more space."
Speaking of taking advantage of newly available spaces on their property, over the past few months, Cheese Boutique has been hosting other Toronto restaurants and chefs on Ripley Avenue by doing limited-time pop-ups in their food truck. This Thursday and Friday, Capra's Kitchen by chef Massimo Capra is taking over the truck. Previous inhabitants of the truck include CocoHOT, who serve Tamil fusion dishes and Chen Chen's Nashville Hot Chicken.
On top of all the recent ventures the Cheese Boutique brand has launched lately, the newest one is actually being released tomorrow. Afrim Pristine, Canada's top cheese expert, is starring in the Food Network's first ever docu-series, "Cheese: A Love Story" which debuts tomorrow, June 9 at 8 p.m. EST on Food Network which can be streamed through STACKTV with Amazon Prime Video Channels or with the Global TV app.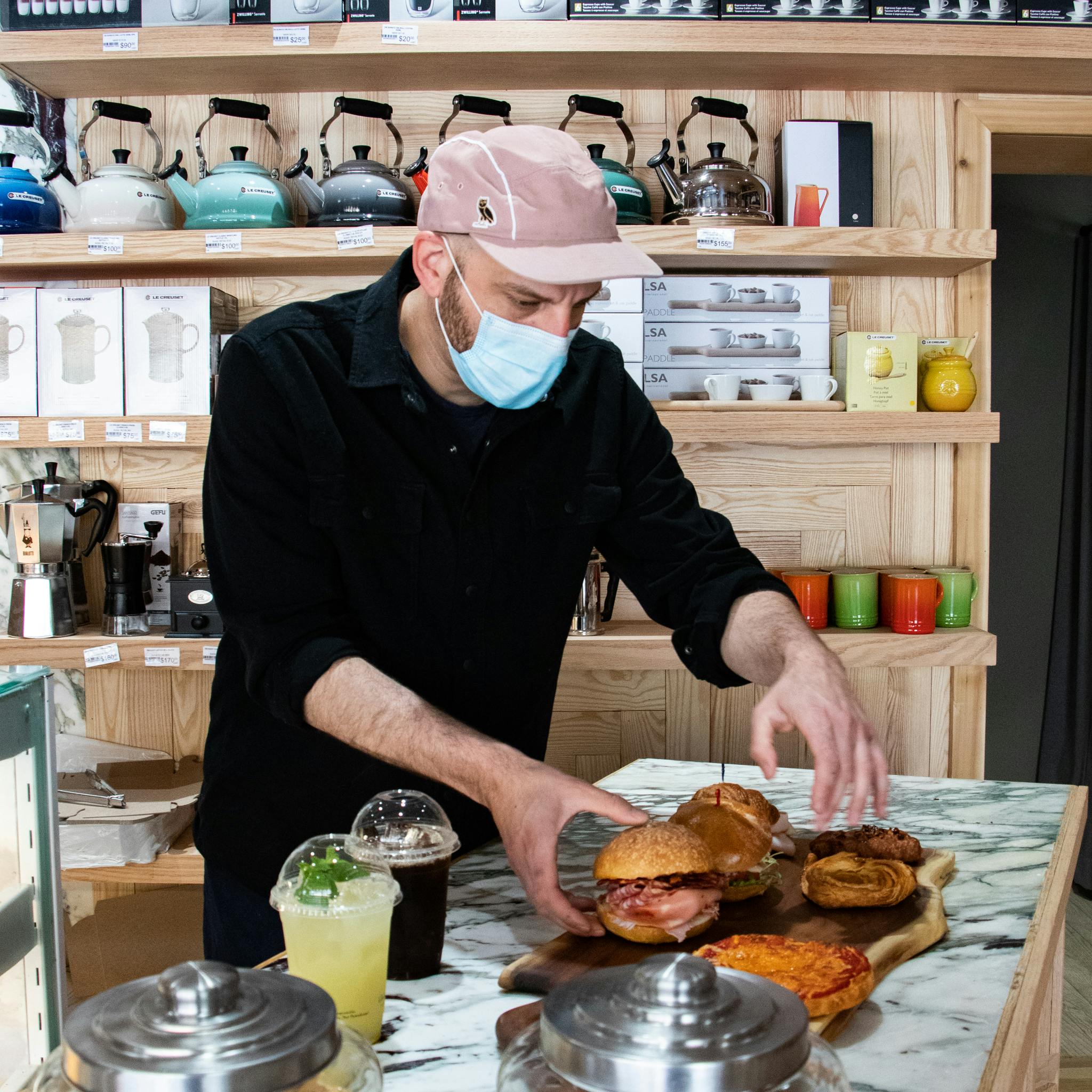 "Cheese: A Love Story" follows Pristine on a global journey that celebrates this dairy product and takes a deeper dive into the world of cheese and other notable people who specialize in and are passionate about it.
Both CB Bottega and Cheese Boutique are open from 9 a.m. to 6 p.m. every day, so you can fill your charcuterie boards and then walk down the street to take a pint of gelato, a coffee and possibly even a pastry or two home as well.
Don't forget to check out Afrim Pristine's first episode of "Cheese: A Love Story" that comes out tomorrow night on the Food Network. Find the trailer for the new series below: