Lawrence LaPianta loves food and has always had a passion for feeding his family and friends. He knew it would be a long road ahead when he left his commercial film production career to pursue his dreams in the highly competitive Toronto restaurant scene. To succeed in anything, you need dedication, passion and a lot of hard work. Within minutes of meeting Lawrence, you can tell these three attributes radiate from him.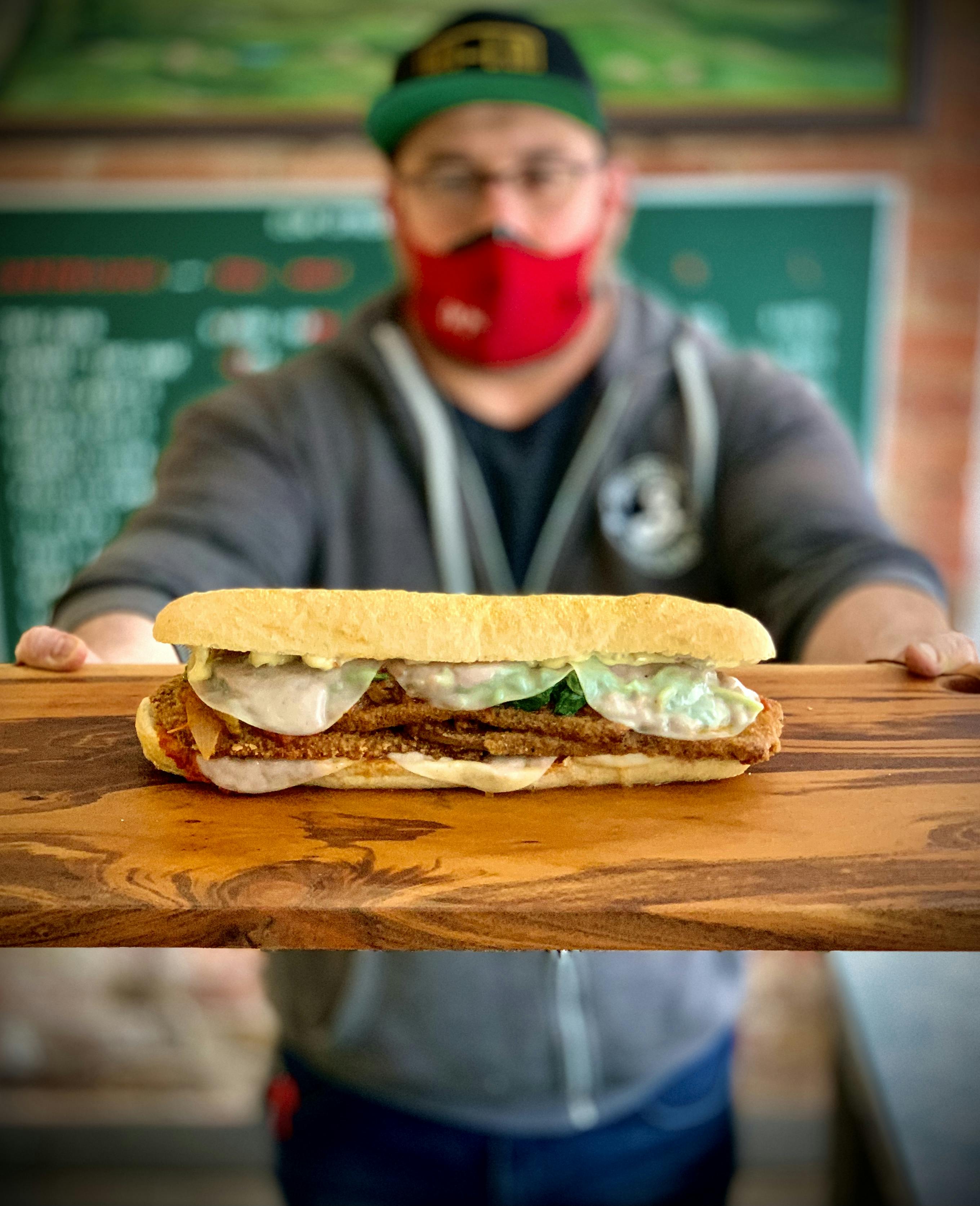 Elm Street Deli is Lawrence's third venture, his first being the Toronto Port Lands staple Cherry Street Bar-B-Que. While Cherry Street Remains his cornerstone, which he refers to as his "restaurant wife," he likes to think of the deli as his "restaurant best friend." A place he likes to spend time with, let loose and get creative. Elm Street Deli opened in February 2020, just a month before the first COVID-19 lockdown, and if this past year has taught us anything, it's that even under lockdown, Toronto loves sandwiches.
The Space: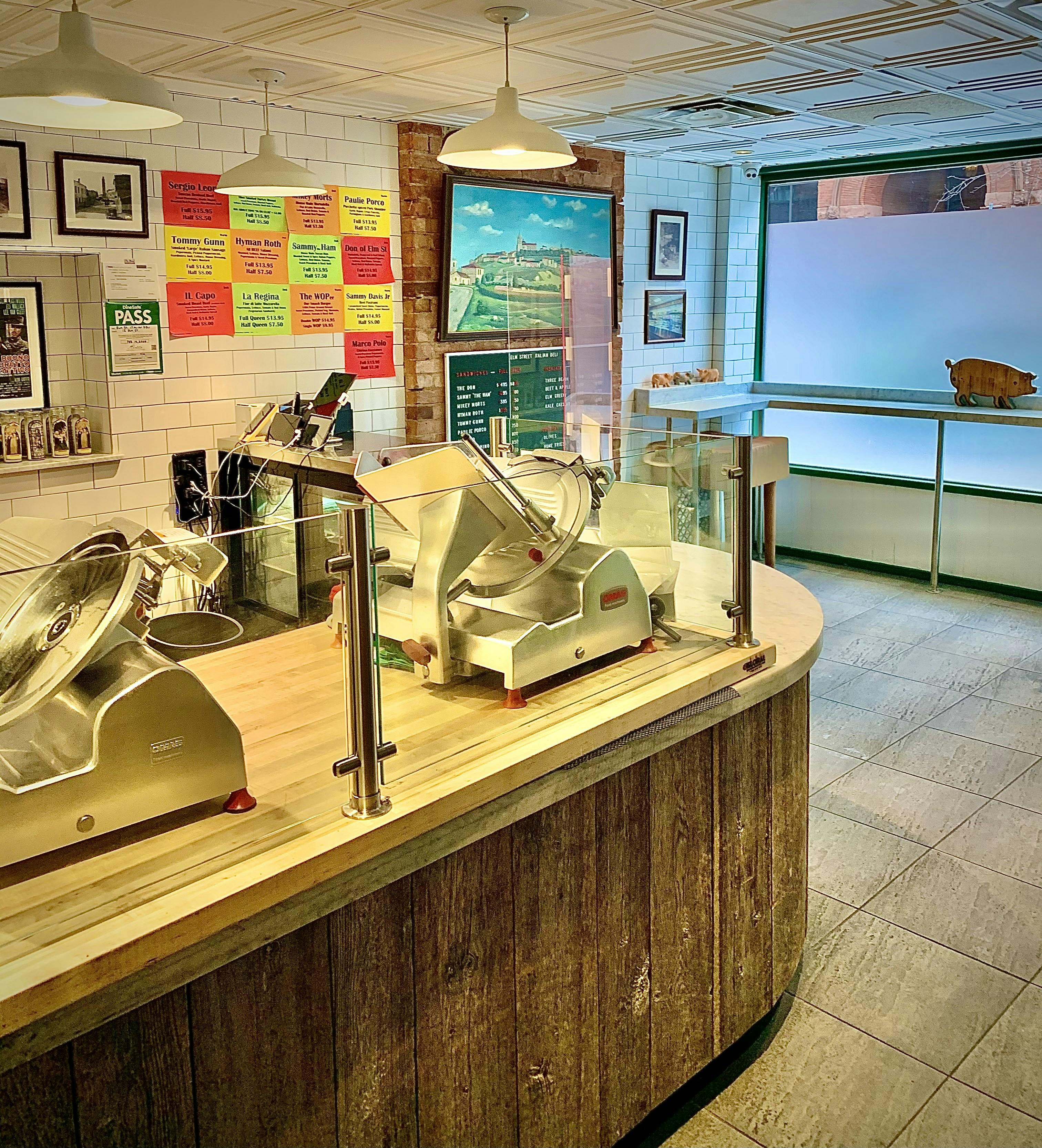 The deli pays homage to many influences in Lawrence's life. The deli itself is reminiscent of a classic Brooklyn sandwich shop, a style that we have seen explode in popularity throughout Toronto in the last year, simple yet effective. The walls are lined with movie posters that pay respect to Lawrence's father, a die-hard fan of Italian Cinema and Spaghetti Westerns like The Good, the Bad and the Ugly. You can find this cinematic theme injected throughout the deli and its menu. There are also photos and paintings of his parents' respective home towns in Italy, where they emigrated from -- starting a new life in Canada. 
Inside there is a deli counter and a somewhat compact operation going on behind it, with a simple bar-style counter in the window to sit and enjoy your meal (post-COVID) looking out on to Elm St. The deli is small but not cramped and busy without being cluttered.
The Food: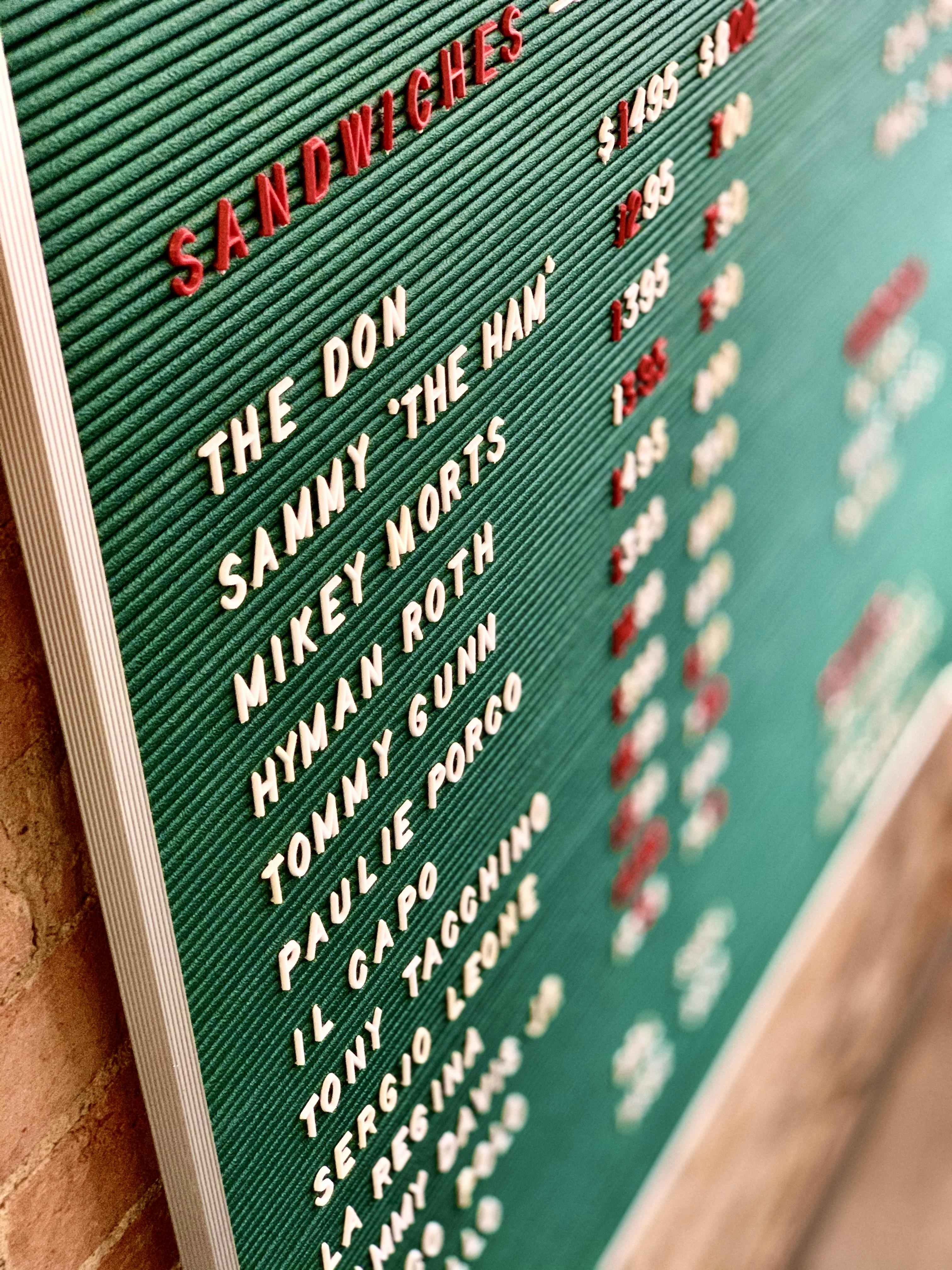 All sandwiches are available in full or half sizes, which is ideal if you're in the mood to try more than one. There are currently thirteen sandwich options available, as well as a smash burger, the Double WOP Burger.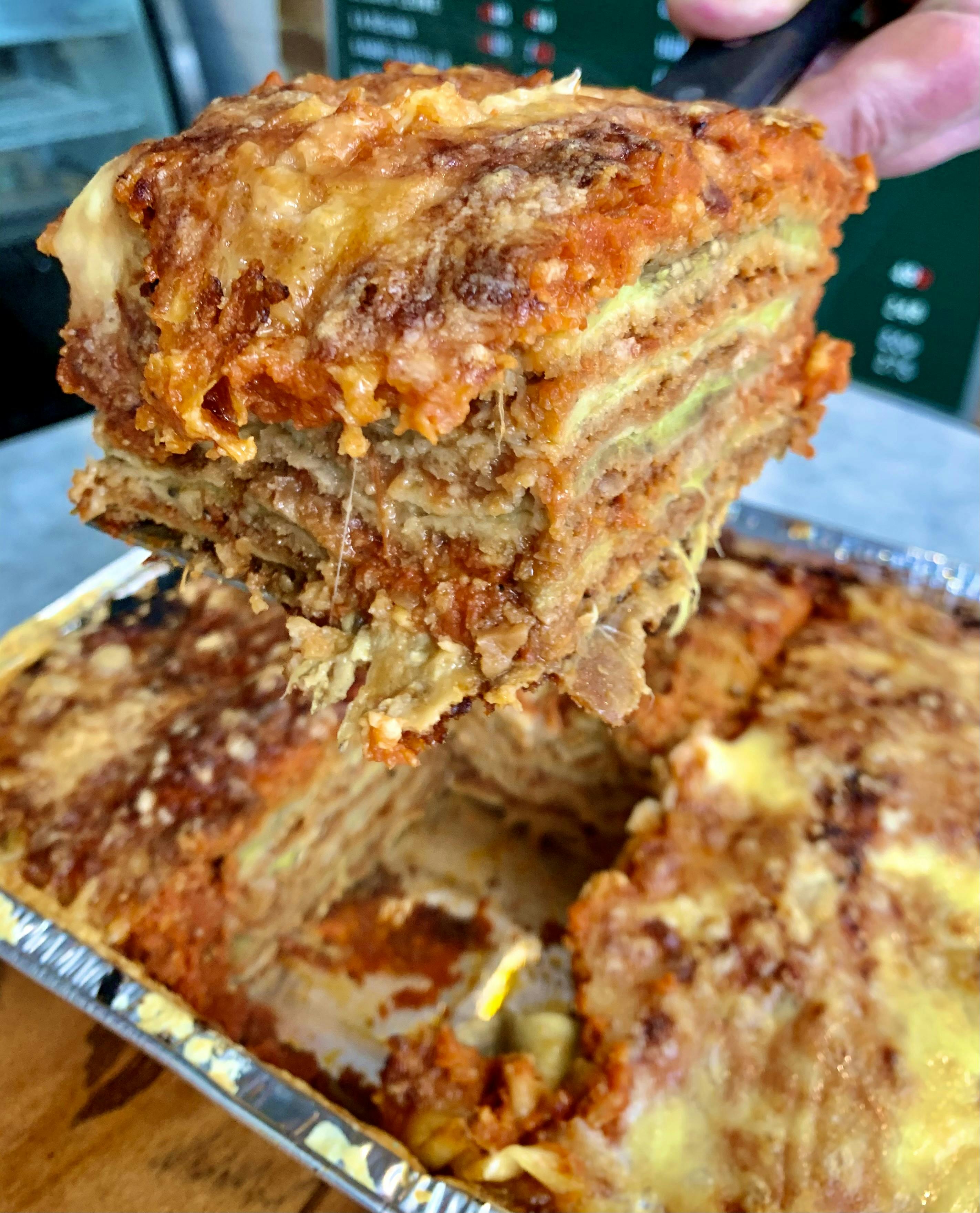 The eggplant parm is a go-to if you're not feeling like a sandwich. The dish is absolutely massive with layer upon layer of breaded eggplant, tomato sauce and melted cheese. Portion control has gone out the window with this one --enough for two with leftovers!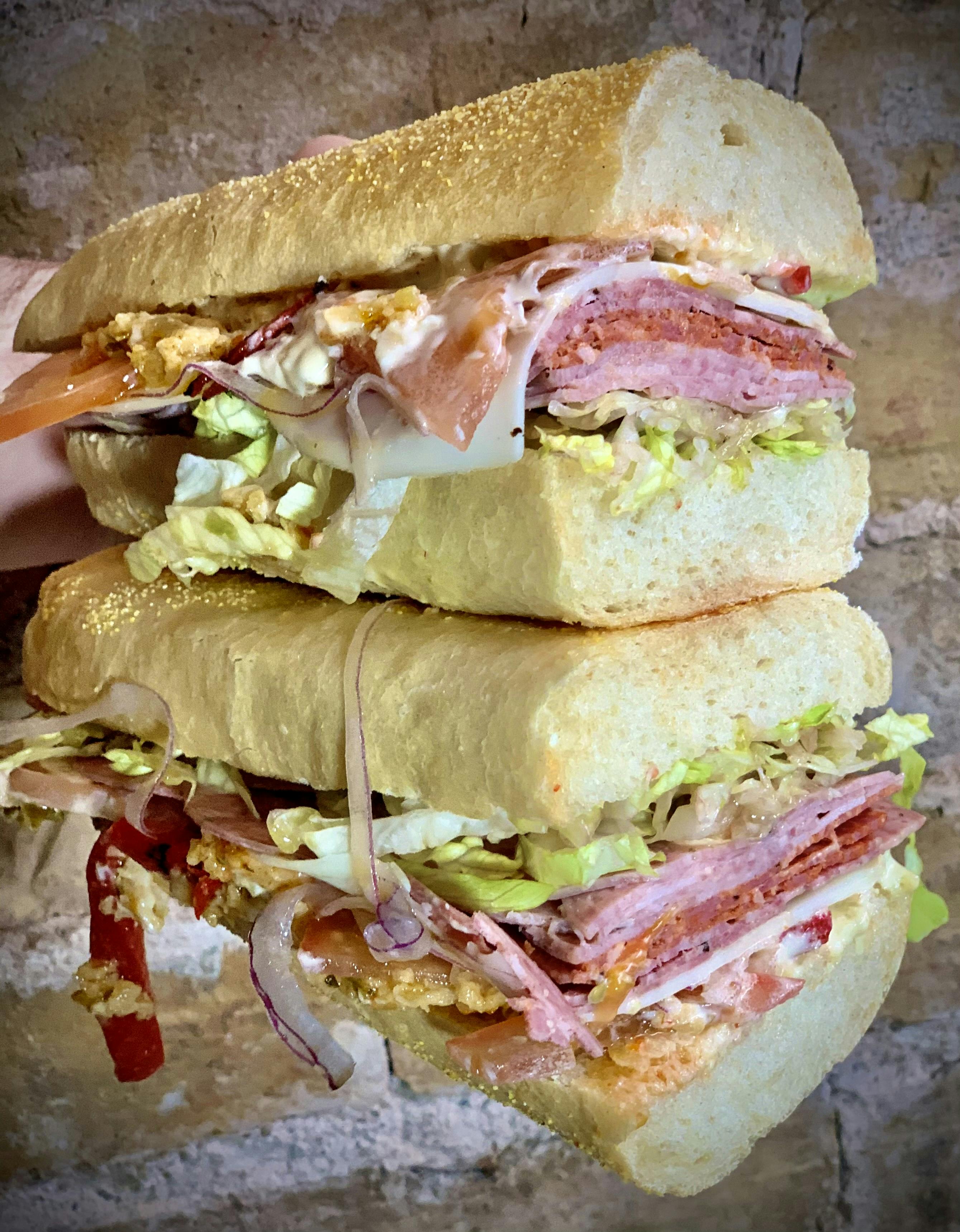 The Don of Elm Street is the centrepiece of the sandwich menu. Piled high with mortadella, pepperoni, beef salami, sweet provolone and roasted red peppers, this sandwich will have you coming back again and again. This truly is the godfather of all sandwiches.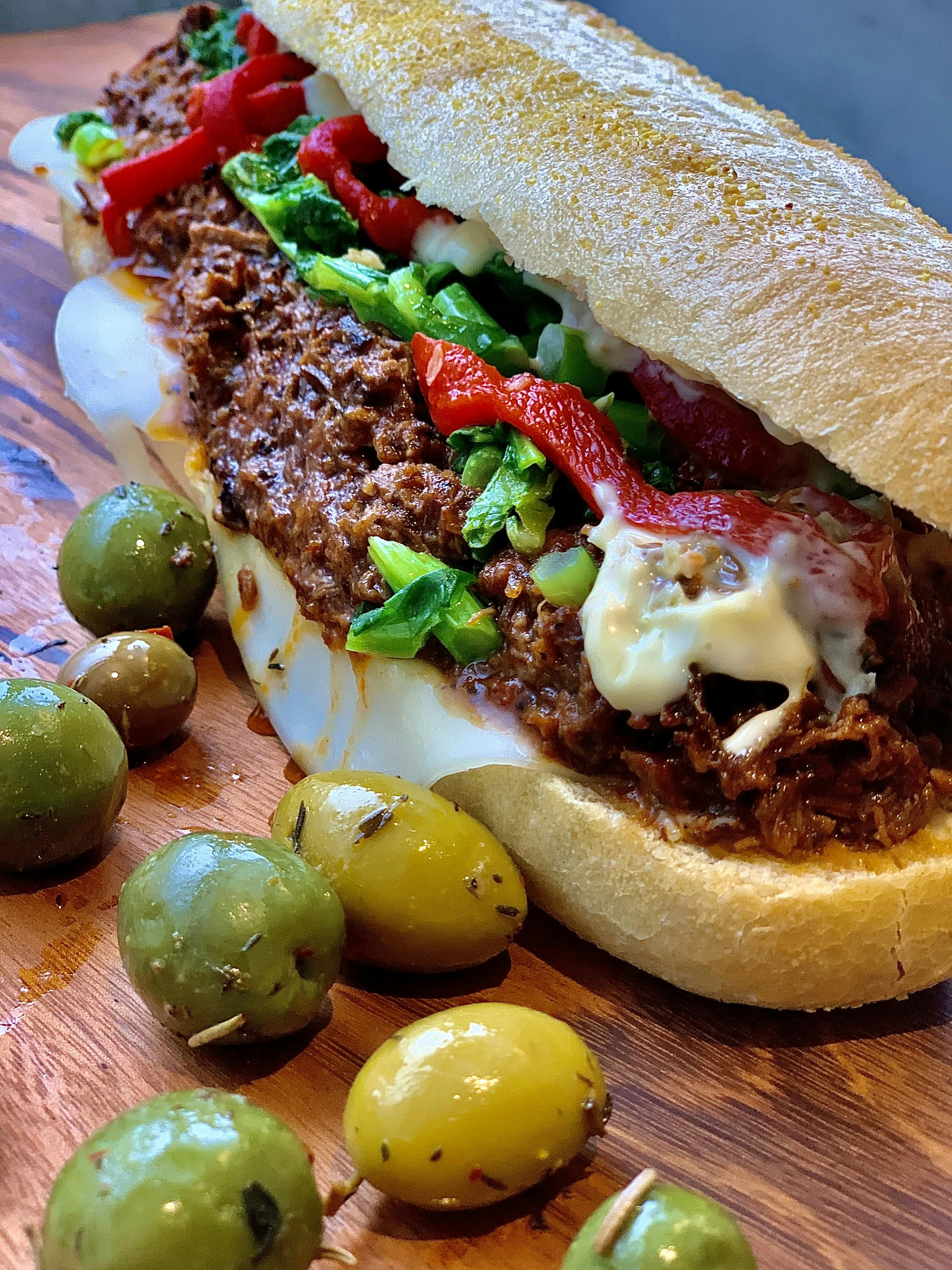 The Sergio Leone, named after the Italian film director, is as delicious as it looks. Like a film director, paying attention to detail is important and this braised beef sandwich with roasted red peppers, sweet provolone, and garlic rapini isn't missing a thing, except maybe a side of house olives to create a perfect pair. Don't bother with a half size teaser on this one; go for the full feature-length.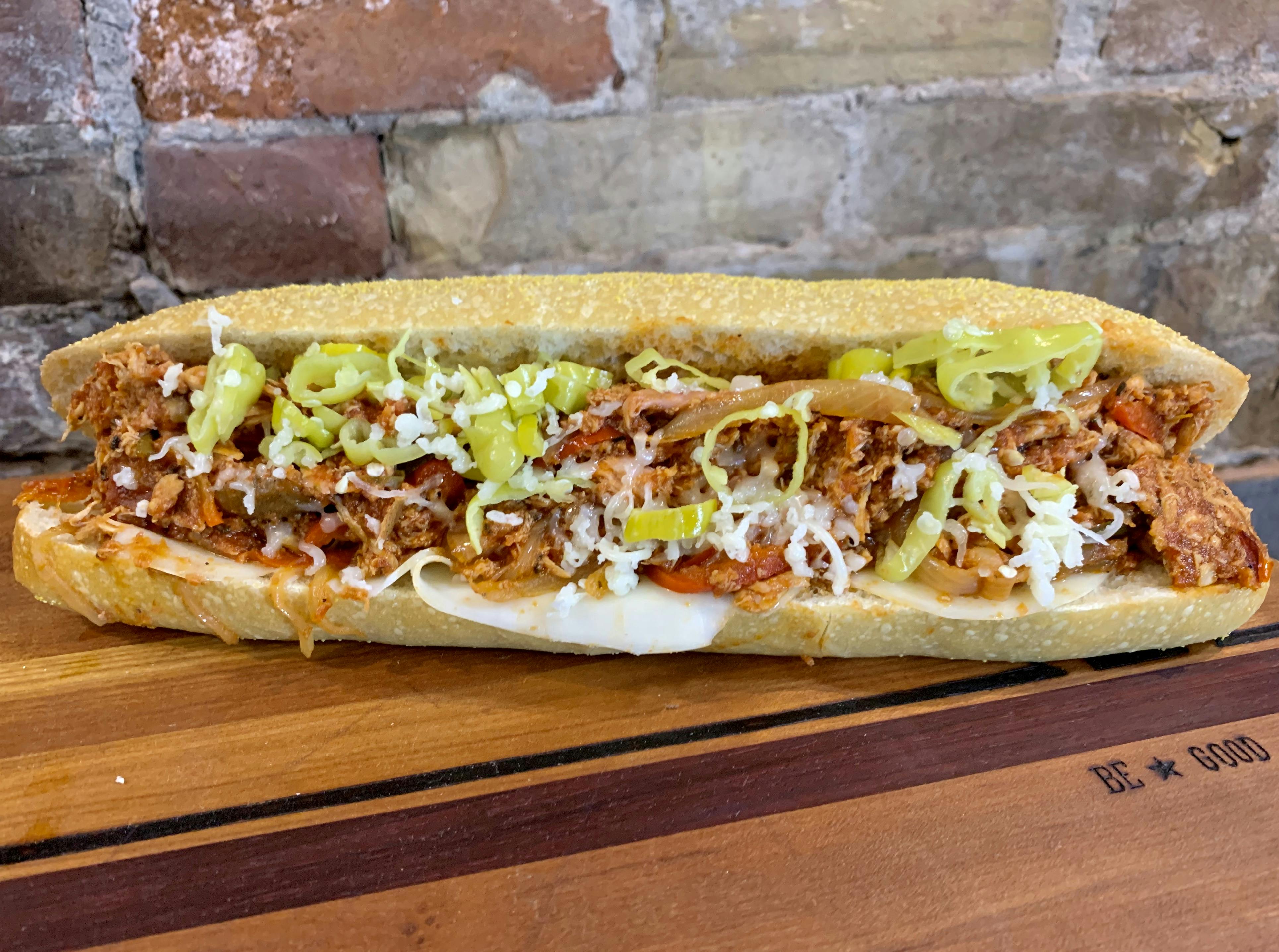 The Marco Polo (chicken cacciatore) is one of the deli's newest additions. The sandwich comes with pulled chicken cacciatore (a secret recipe), peperonata, sweet provolone and spicy pickled peppers. 
Elm Street Deli is open for in-store pick up Monday to Saturday and available on major delivery apps.