Simple pleasures are one of life's true gifts. Whether it's the sound of the crust cracking on a loaf of expertly-baked sourdough. Or, the unexpected intensity of flavour from the first sip of a new cocktail. Maybe, it's a mouthful of chicharron piled high with Sichuan beef tartare. Choose any of these, or all, and you're guaranteed a rush of total contentment. At SIMPL THINGS, an expert team delivers a suite of tempting tastes, on the plate and in your glass, all in a setting that coaxes you in and asks only that you enjoy the vibe. The latest project from local entrepreneur and certified beverage expert Evelyn Chick, SIMPL THINGS is a cocktail bar, restaurant and Parkdale's unofficial new social centre.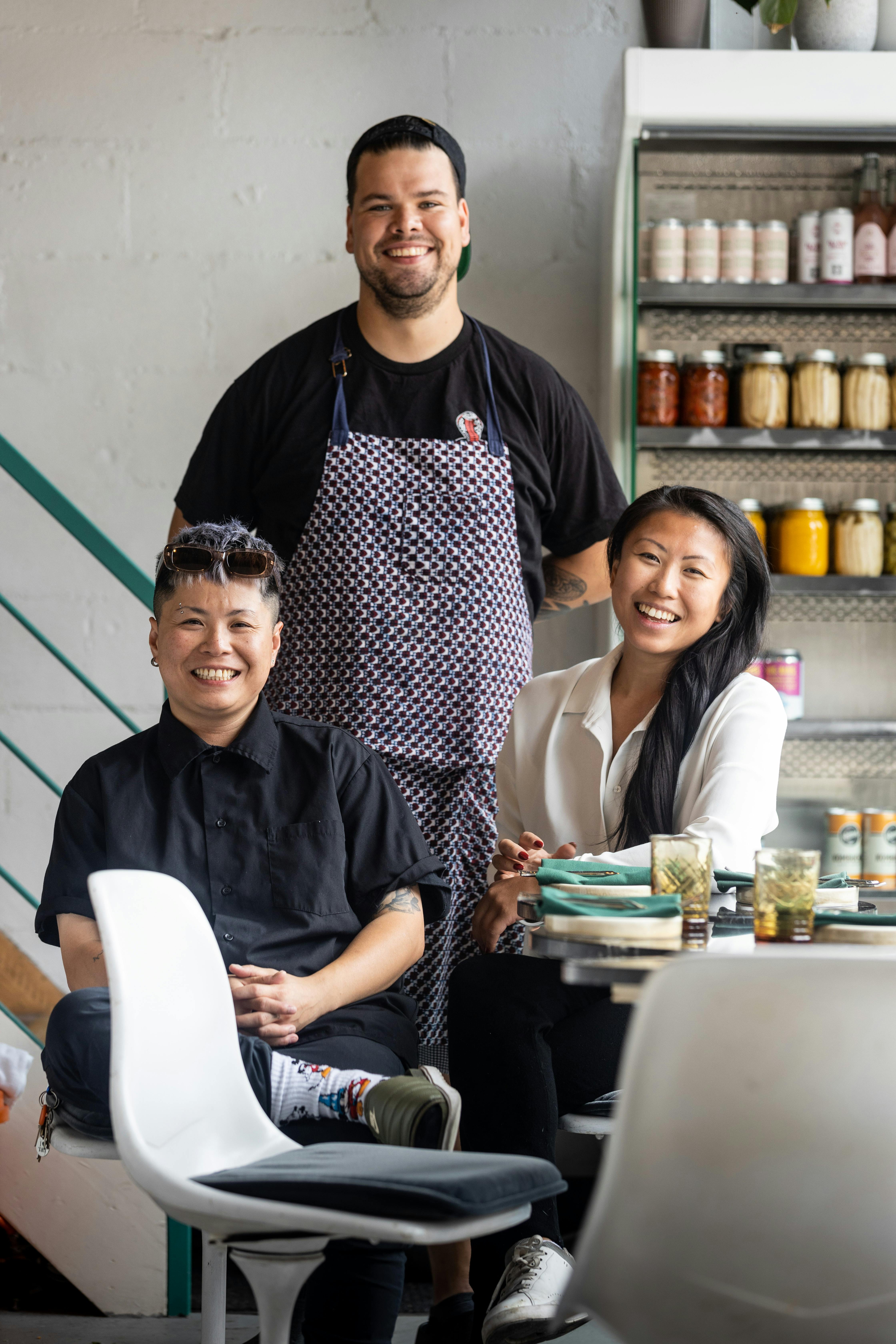 Chef Betty Chia (left), chef Cody Wilkes (middle) and Evelyn Chick (right) pictured inside SIMPL THINGS.
Chatting to Evelyn Chick, it's hard to shake the feeling that you could be doing more with your life. Unlike most, she didn't while away the pandemic strung-out from Netflix binges, absorbing carbs in her finest athleisure wear. No. Instead, she spent the time working on an impressive batch of noteworthy ventures. First, the founder of Evelyn Chick Projects rebranded her cocktail kit company into LOC, Love of Cocktails. She then brought light to a somewhat-forgettable stretch of Queen Street West by opening Ahma, her chic pop-up and event space. With the little time left in her day-to-day, she wrote her first book. For the Love of Cocktails! : The Everyday Guide to Delightful Drinks for Anyone, Anytime is slated to offer readers a selection of colourful and creative classic, low-ABV, and cannabis-infused recipes next spring. After a moment of pause, Chick then decided what her life was missing was a cocktail bar.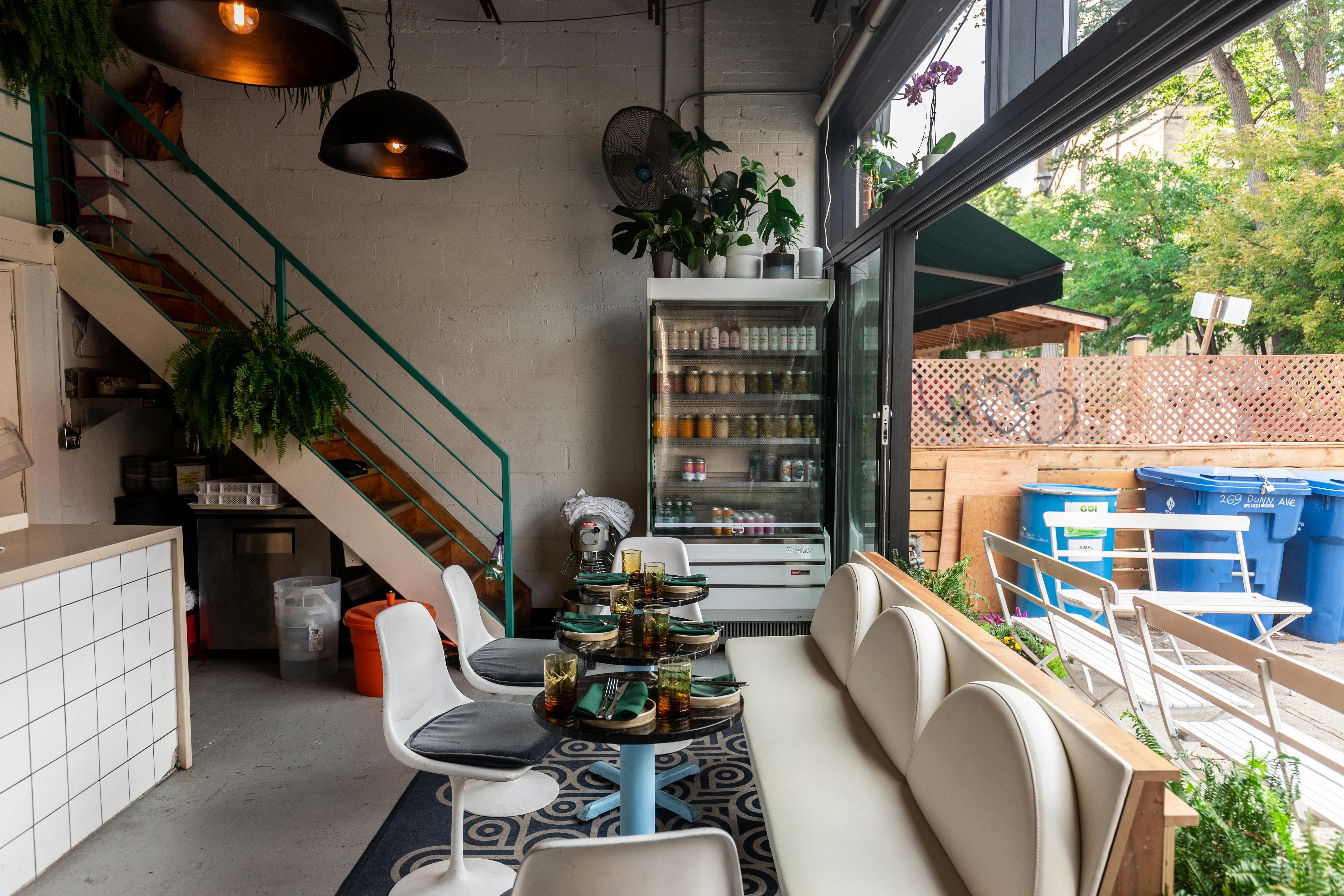 "I'm a maniac," she says matter-of-factly. "I'm a serial entrepreneur. …The feeling that people get stepping into your space, I'm addicted to that. All I want to do is make new experiences for people." With SIMPL THINGS, Chick's goal is to introduce people to "a different way of eating and drinking," she says. "Essentially, it's just finding the gaps in the area." One thing by day, another by night, SIMPL THINGS is an amalgam of meticulously thought-out ideas that surprise and delight. "It's about very thoughtful choices that we make on the back end so that you can have a simply delightful experience," she explains.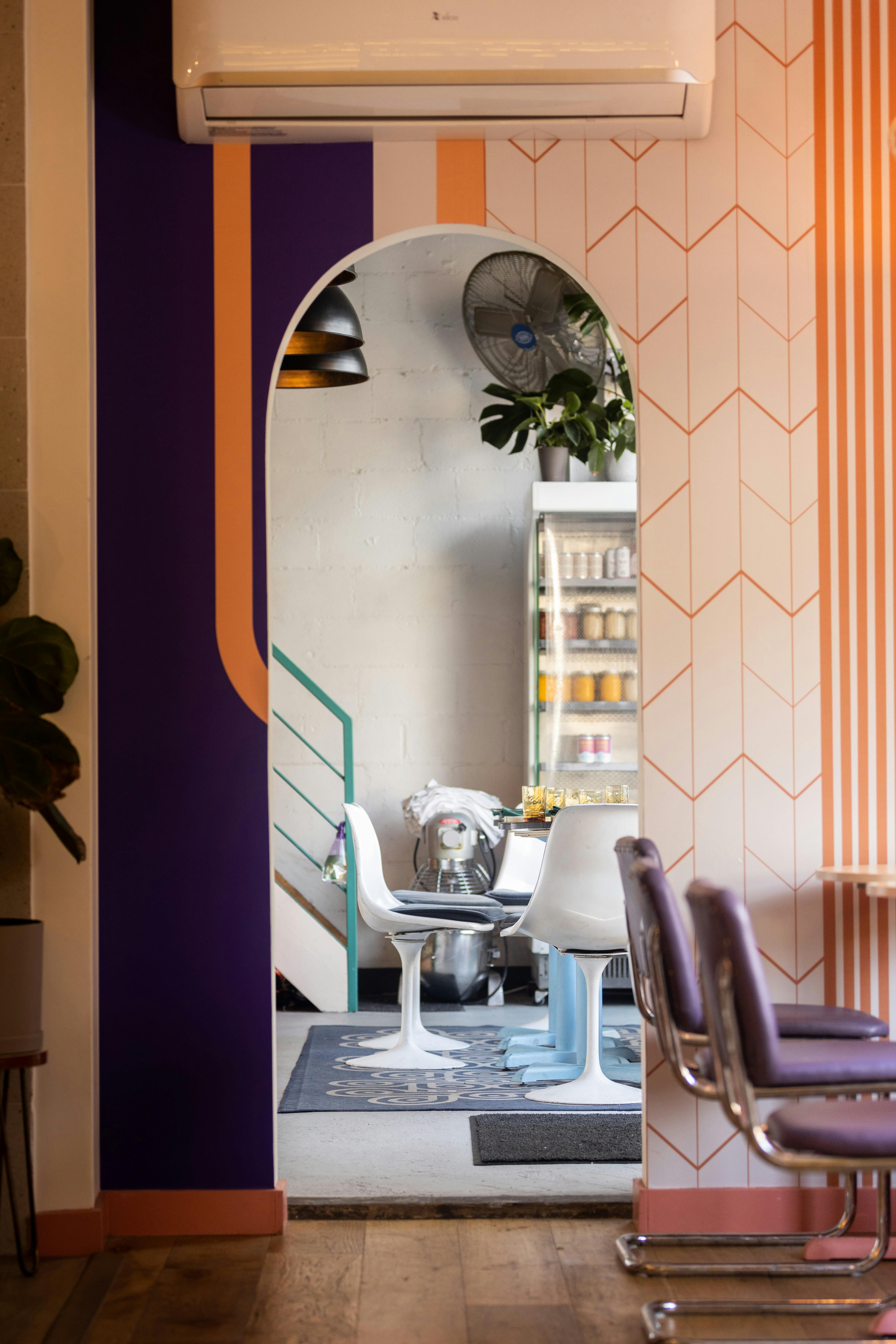 Furnished in an assortment of unique antique finds (many from My Goodies Vintage, run by Chick associate Madison Elliott), the space boasts Finnish light fixtures, and Etsy custom wallpaper alongside K700 paperclip stools. From the two-seater tables to the bar and chef's counter, the two rooms pop with colourful accents, vintage glassware, even cupboards painted an orangesicle shade dubbed, "Florida Sunrise." An art-school graduate, (in addition to being a certified sommelier and specialist of spirits), Chick has designed a place that's cozy and cool with a hint of Barbie Dream House thrown in for pure fun.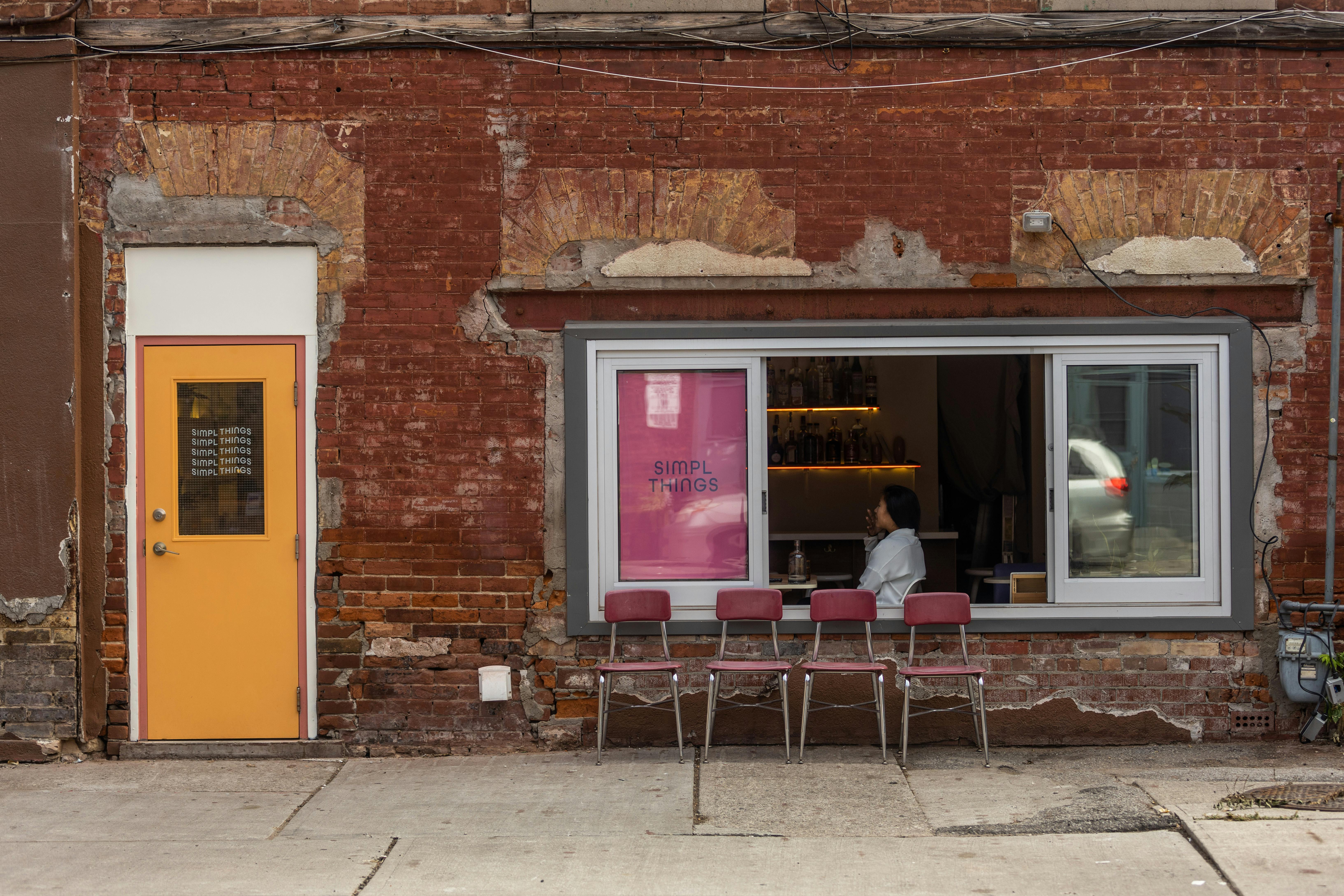 Food at SIMPL THINGS is equally well-done, yet relaxed. Despite the amount of prep that goes into the team's dishes, there's no challenge when it comes to enjoyment. A kitchen that houses two concepts, SIMPL THINGS offers Italian comfort food by day, with Taiwanese street food moving into the limelight for dinner. Alongside each menu, Chick offers thoughtful cocktails and tailored wine picks that make dreamy accompaniments to any dish. 
Helmed by chef Cody Wilkes — whose résumé includes Gusto, Marben, Mattachioni, and his own pop-up, Pasta Cartl — the Italian side of the menu speaks to our noontime need for excitement and hearty sustenance. Food is "local, honest, seasonal and sustainable where possible," says Chick, with plenty of options for vegetarians and vegans.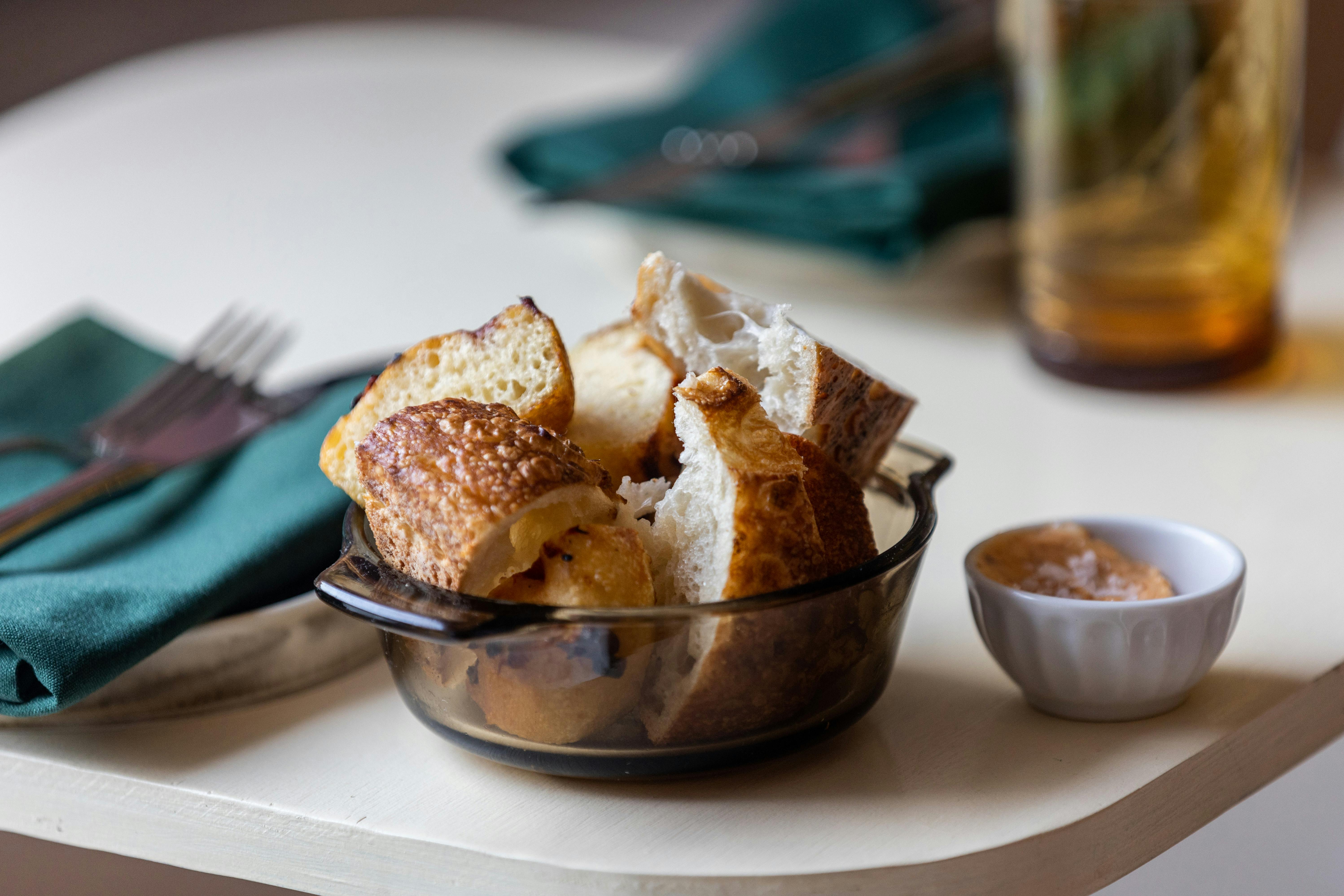 Made from scratch, sourdough bread and classic focaccia are a first hint at Wilkes' culinary chops. Served with "The 'Bomb' Chili Butter," this basket of bread is good enough to tempt you away from other items. Don't let it. Instead, move on to one of Wilkes' killer sandos, available in half or full sizes.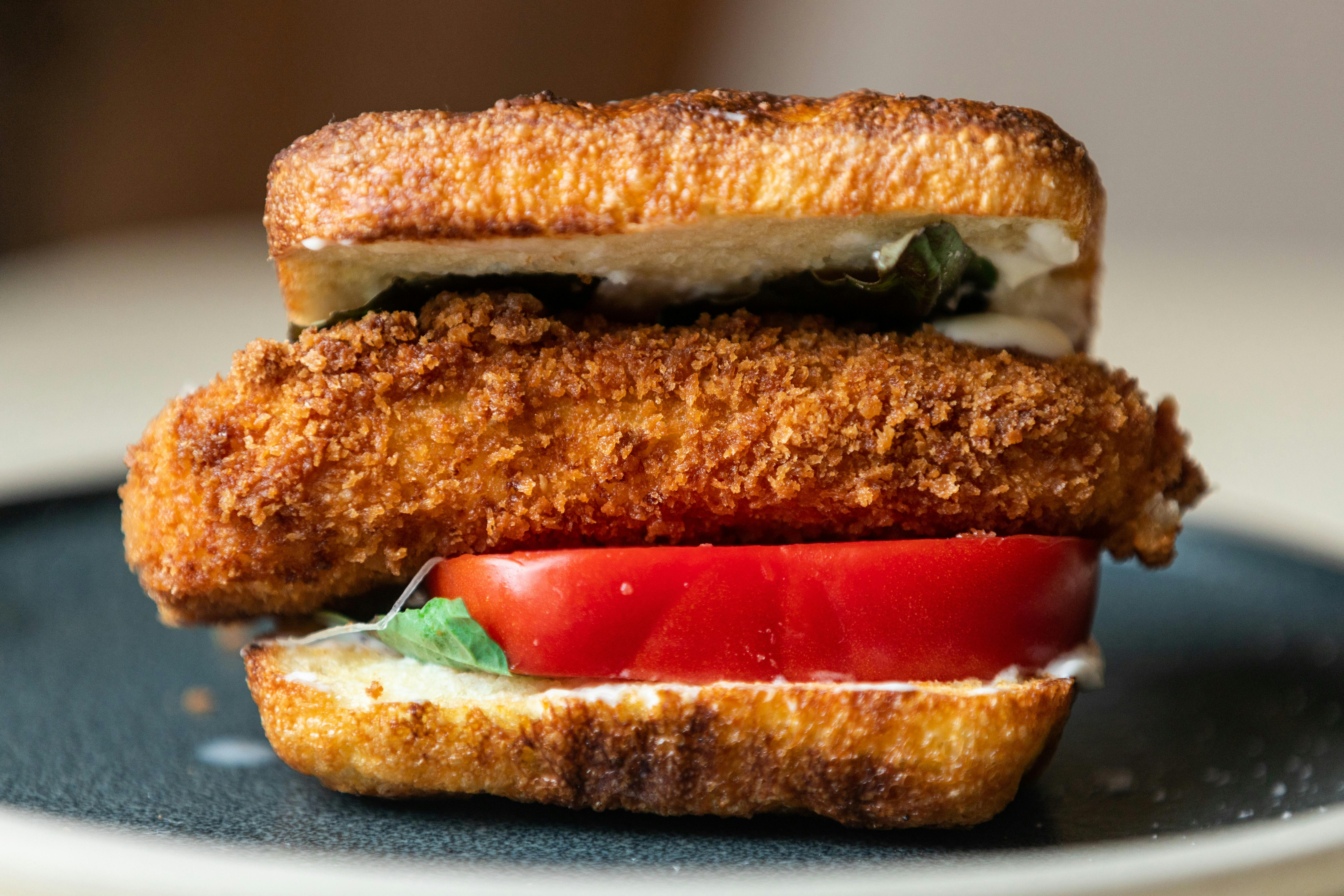 The self-proclaimed, "King of messy sandwiches," Wilkes makes saucy, multi-tiered situations that demand a snug, two-handed grip. Whether you try the Cartl Beef Sando, with braised meat and peppers, onions, jus and provolone, or a mountainous Caprese Sando, piled to staggering heights with tomato, basil, a crunchy, creamy brick of fried mozzarella and ricotta, you'll want a taste. In fact, you'll want more than that, so order the whole thing. You have friends who'll be more than happy to help you make it disappear.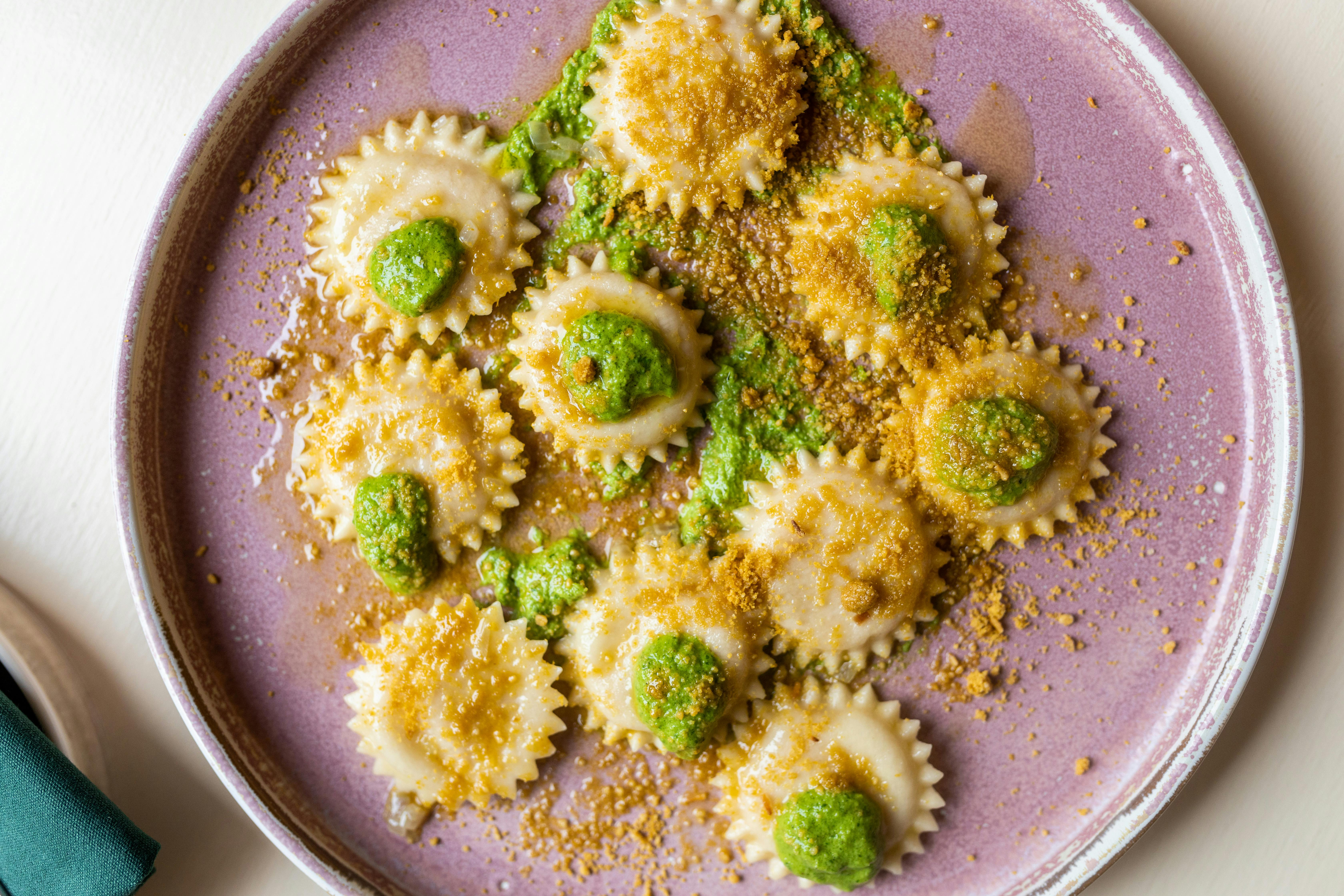 Prepping the eatery's selection of fresh-made pastas keeps the team busy, all morning long. A vegan dish, Squash Ravioli proves that you don't need to eat meat to have fun. Consisting of delicate squash filling entrapped in supple pasta rounds, the dish is finished with "green sauce" and vegan Grana Padano. An aromatic blend of herbs, from parsley and cilantro to scallions, the kitchen's green sauce is the ideal pasta partner, adding punchy brightness exactly where needed. As for the vegan topper? The blend of nutritional yeast and Brazil nuts is a delectably dope dupe for the salty, nutty, umami essence of cheese.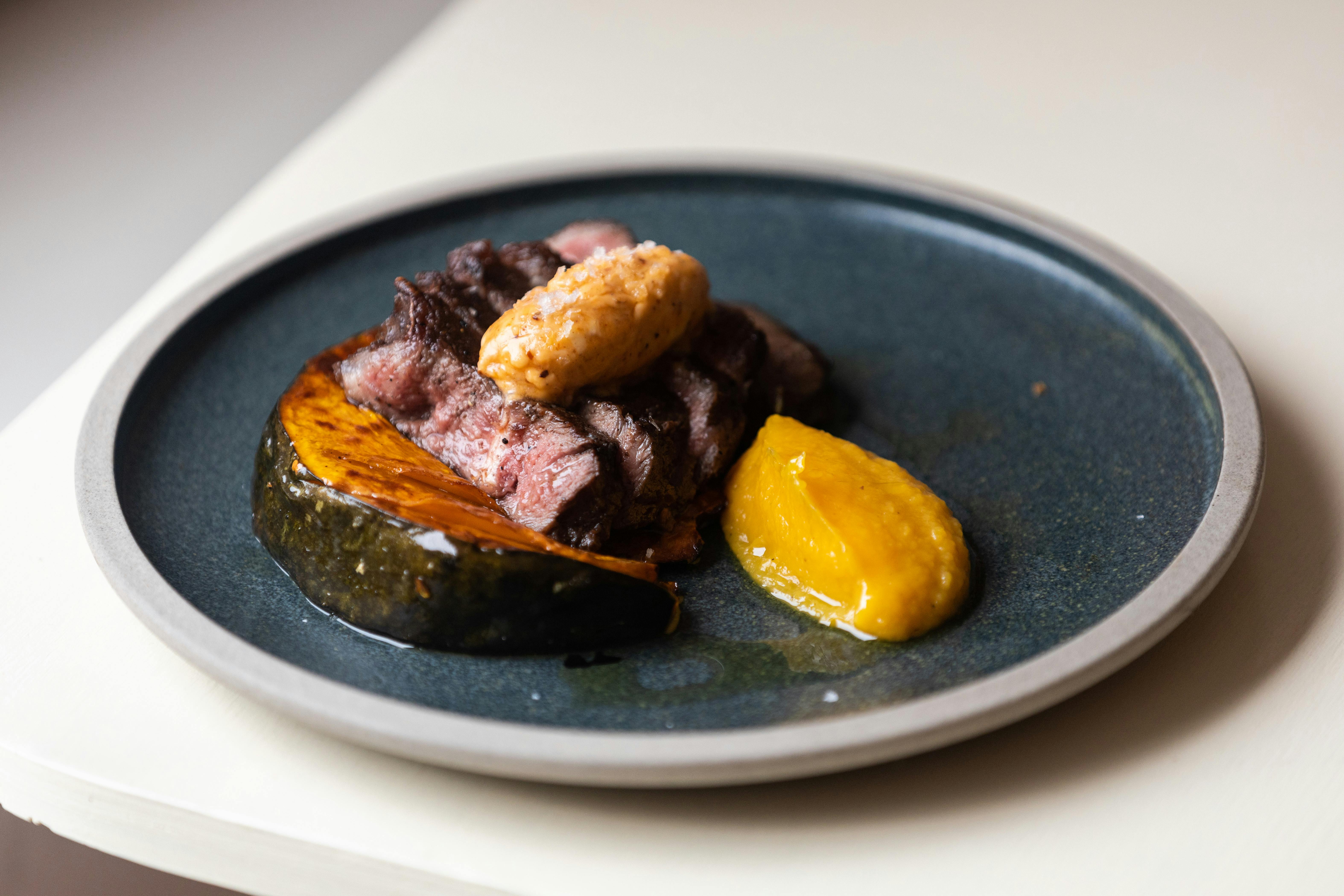 Seeking a heartier lunch or early dinner? Satisfying and fresh, Chef Wilkes' secondi are a perfect fit. Cooked to your liking, a sous-vide, 8-ounce Flat-Iron Steak is served with chili butter, roasted and puréed buttercup squash. The dish is an excellent example of Wilkes' "honest, simple approach to food," and one you'll want to encounter again and again. 
As the sun sets, SIMPL THINGS sheds its homey, cheery welcome for something a little sultrier. Low lighting drapes the room in a warm glow while bumped-up beats add a decidedly confident and mature feel. With food from chef Betty Chia, of Eats by Betty, night flavours at SIMPL THINGS are spicy, complex, layered and best enjoyed alongside a few rounds of refreshing sips.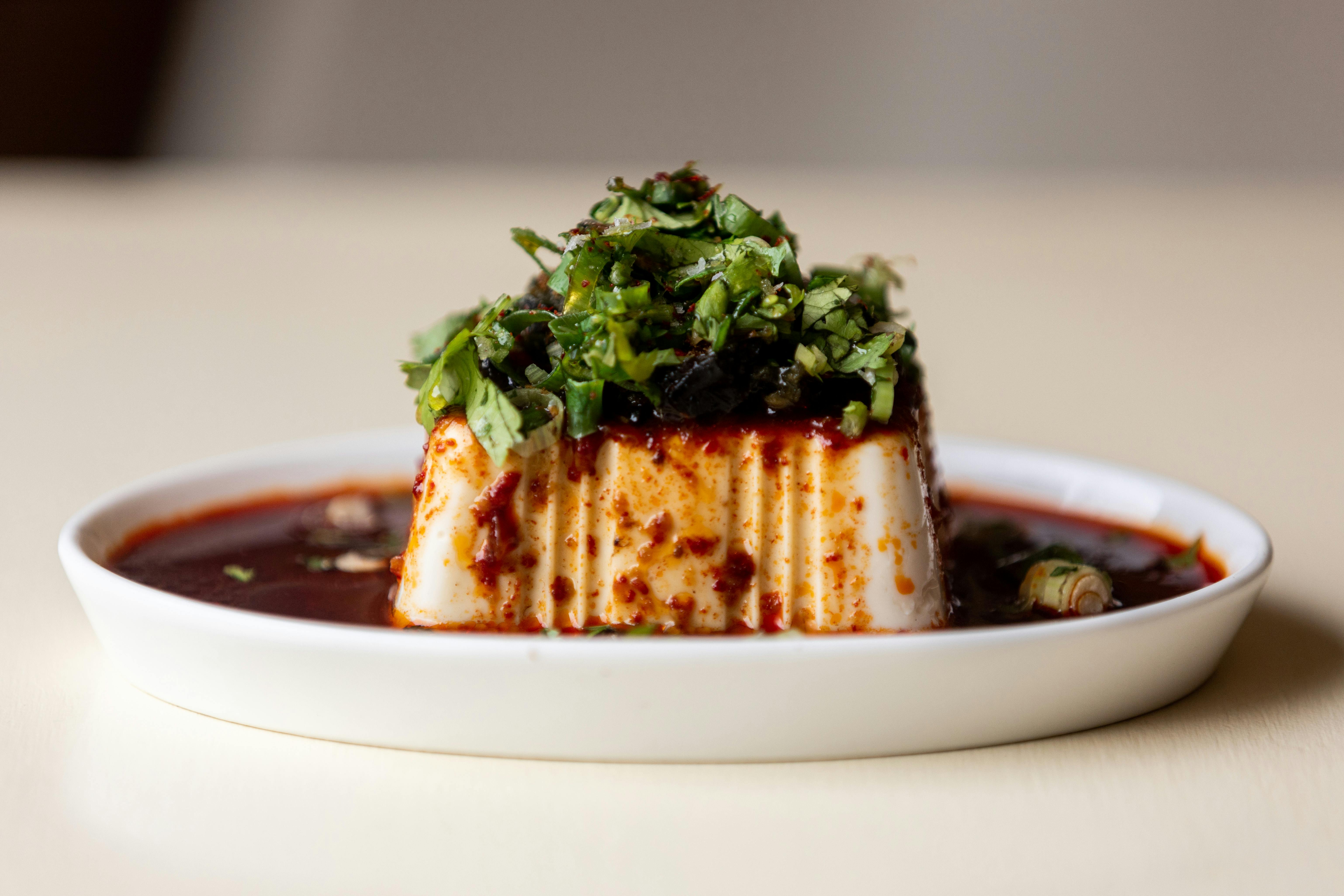 From Kung Pao Cauliflower to Popcorn Mushroom, shareable appetizers offer an exhilarating mix of textures and flavours. Vegan and gluten-free, Spicy Chilled Silken Tofu is lusty and lush; each bite redolent of garlic, chili, gochujang, black vinegar, century egg crumble, scallion and sesame.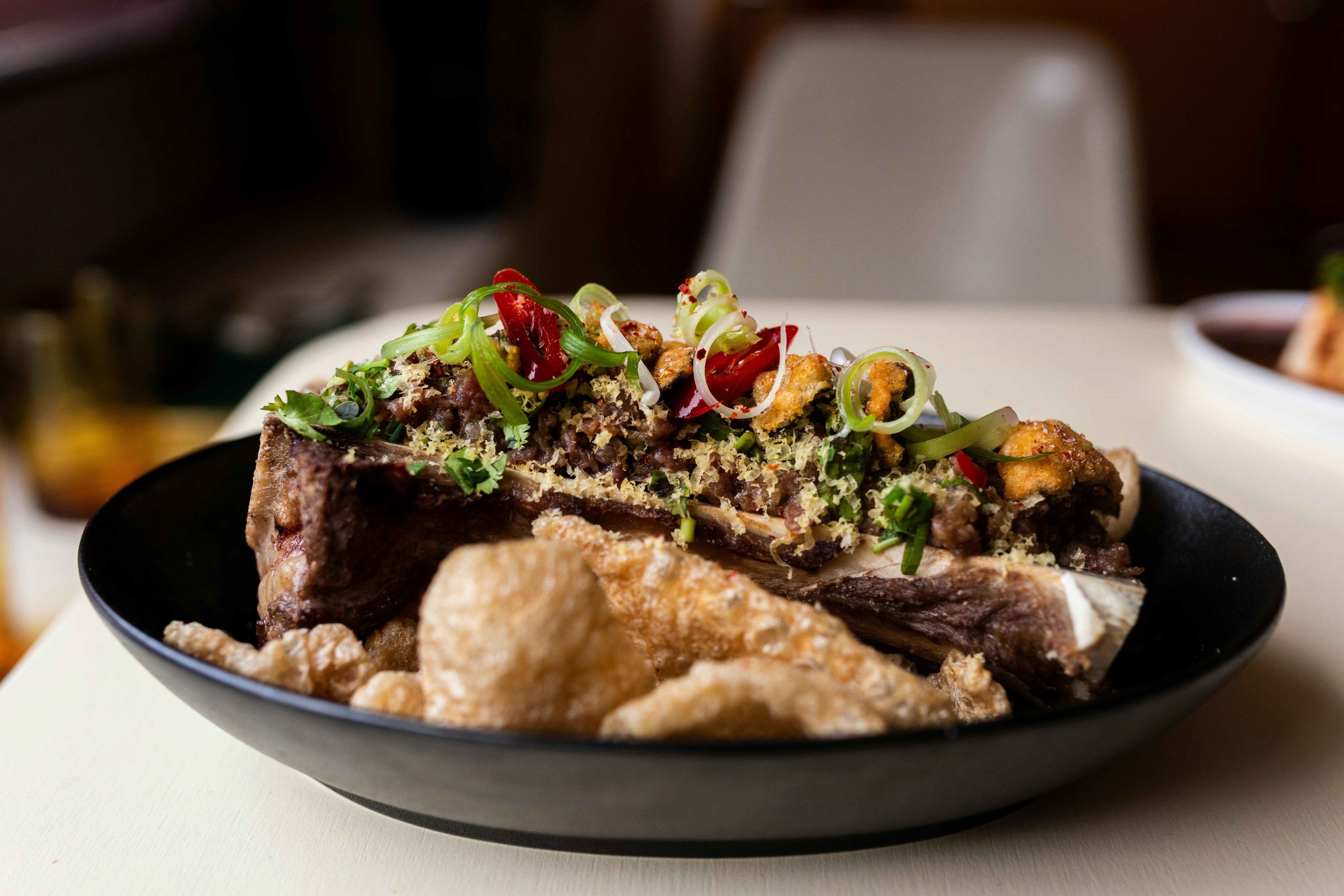 Sichuan Beef Tartare on Bone Marrow gives the classic dish an intriguing twist. Hand-cut, the beef arrives under a heap of seasonings — from chili and scallions to salted duck eggs and fish crackling. Scoop some onto the accompanying chicharron and let each element flutter across your tongue.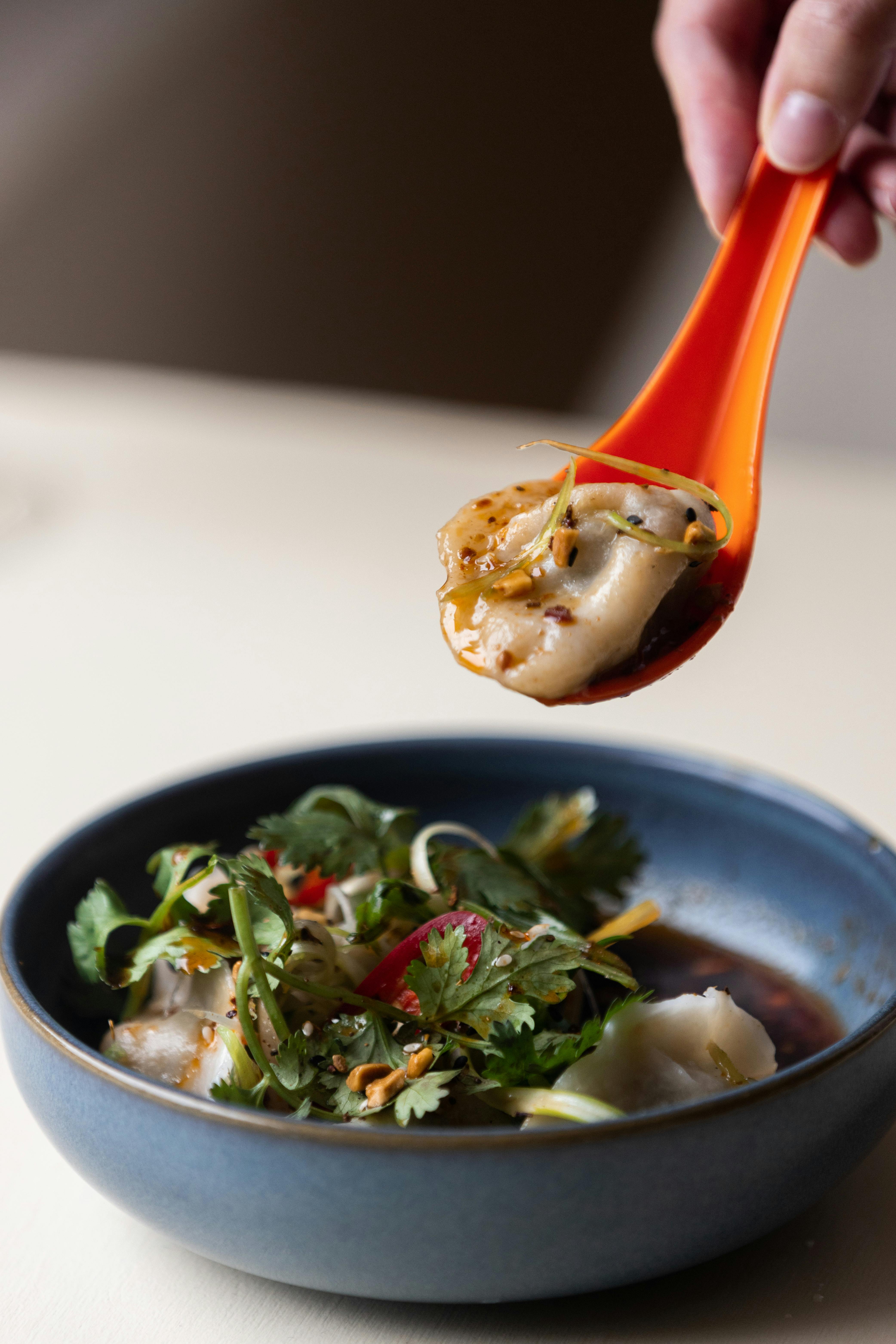 Hand-made, stuffed with a mixture of shrimp and ground pork, wontons swim in a torrid pool of Betty's XO sauce, chili, scallion, cilantro, sesame oil, soy and peanuts. This is food that demands your attention with every bite.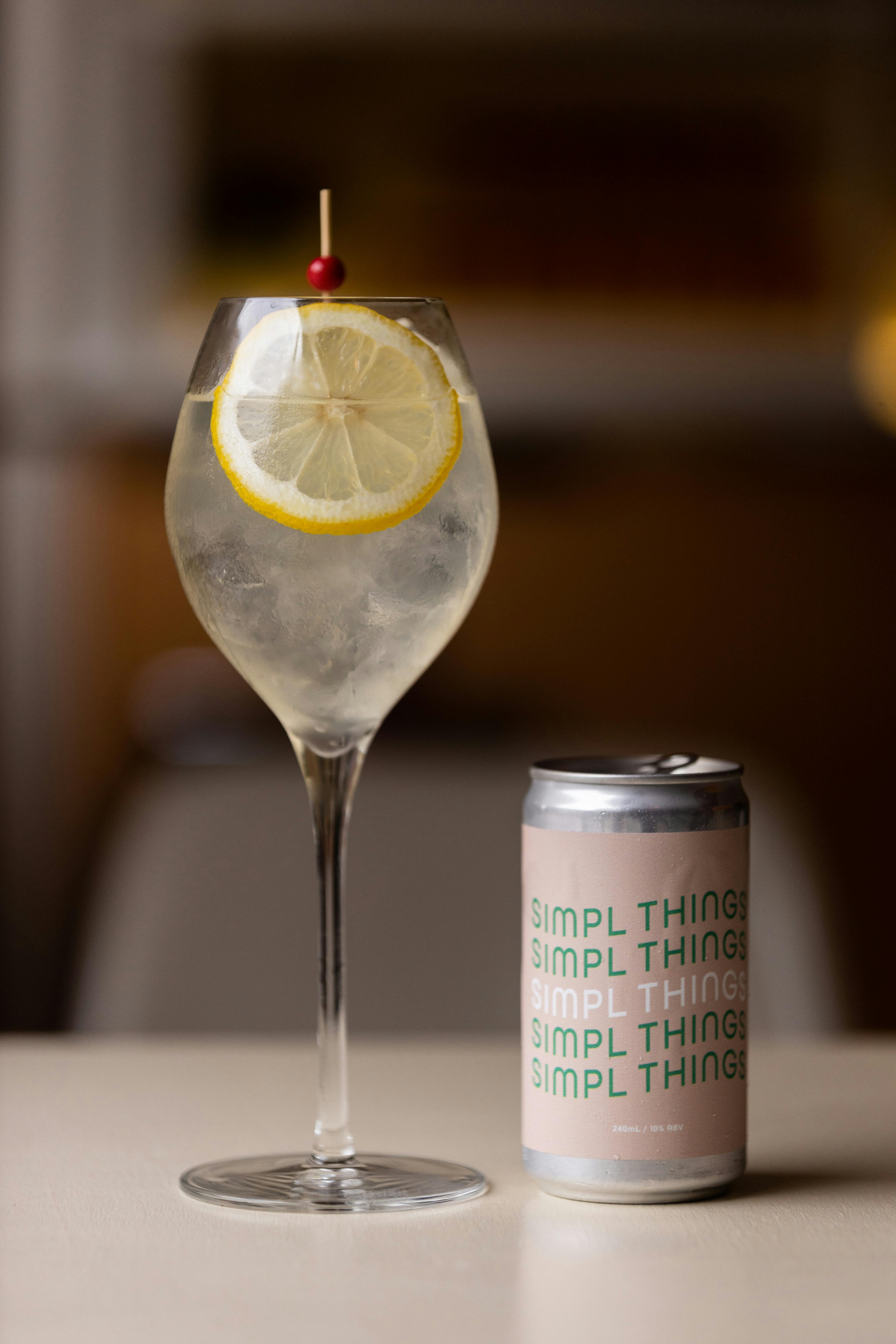 The SIMPL THINGS ethos spills over to the drink menus, where Chick's expertise is evident in a vibrant array of interesting offerings. Stop by for lunch, and you'll find coffee, tea, grab-and-go beer, canned cocktails and day-appropriate drinks, each infused with fresh-squeezed juices and invigorating flavours. Crafted in-house, SIMPL THINGS' canned drinks are exciting and bold. With Grey Goose La Poire, Lillet Blanc, apple, fennel and lime soda, Nothing Com-Pears To You is as wildly juicy and fragrant as fall's first fruits.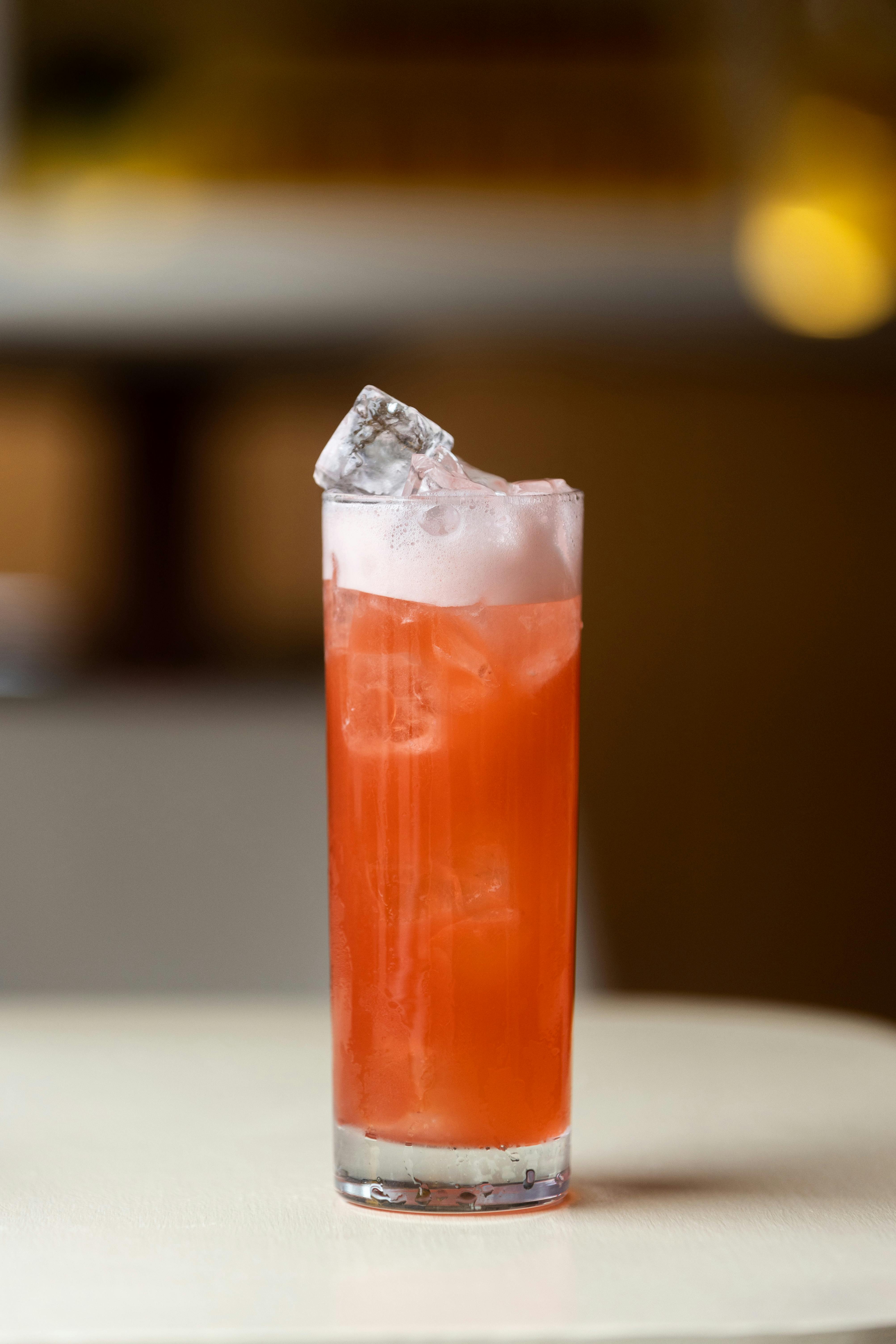 By night, bar offerings become a little fiercer. Reinvented classics boast sophisticated upgrades that result in better-tasting tipples, while the team's "Colours of SIMPL" drinks are "bright, colourful, exciting cocktails, that echo the room and help to tie in the experience," enthuses Chick. Sourced from around the world, featured wines complement every bite.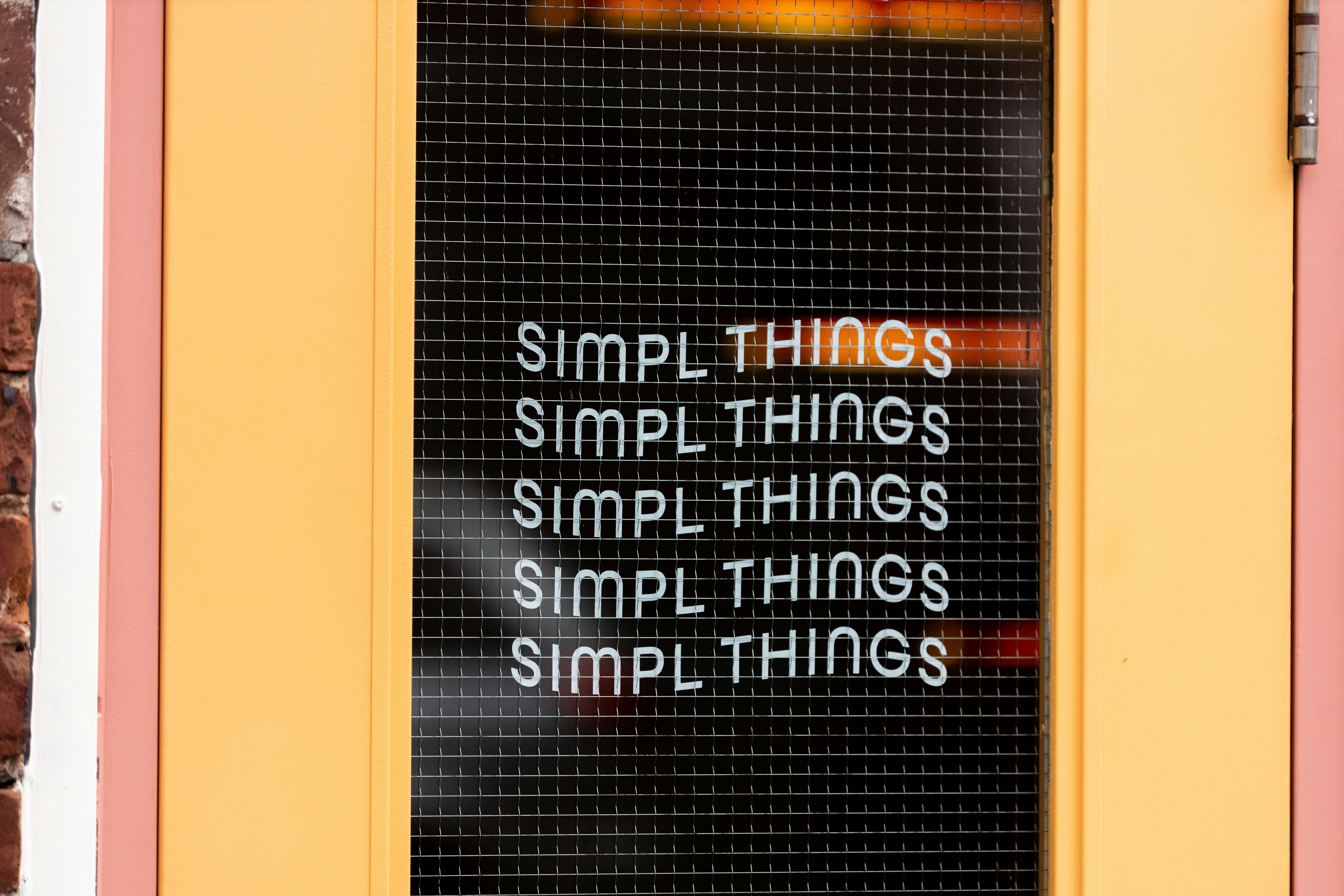 Visiting SIMPL THINGS feels like popping by your best friend's house. Welcoming and warm, it's a place to recharge, to satisfy cravings and the need for community. Backed by a powerhouse team of pros, Evelyn Chick's latest project has energized its quiet stretch of Parkdale. A place that keeps things uncomplicated without compromises, SIMPL THINGS offers a brand of straightforward hospitality we could all use more of in our lives.