Expanding beyond downtown Toronto, Fuwa Fuwa Pancakes has now opened up a third location inside Square One Mall in Mississauga. Their specialty is made-to-order Japanese soufflé pancakes with an array of toppings like matcha, tiramisu and Nutella with fruit -- as well as a variety of cafe drinks.
The Space: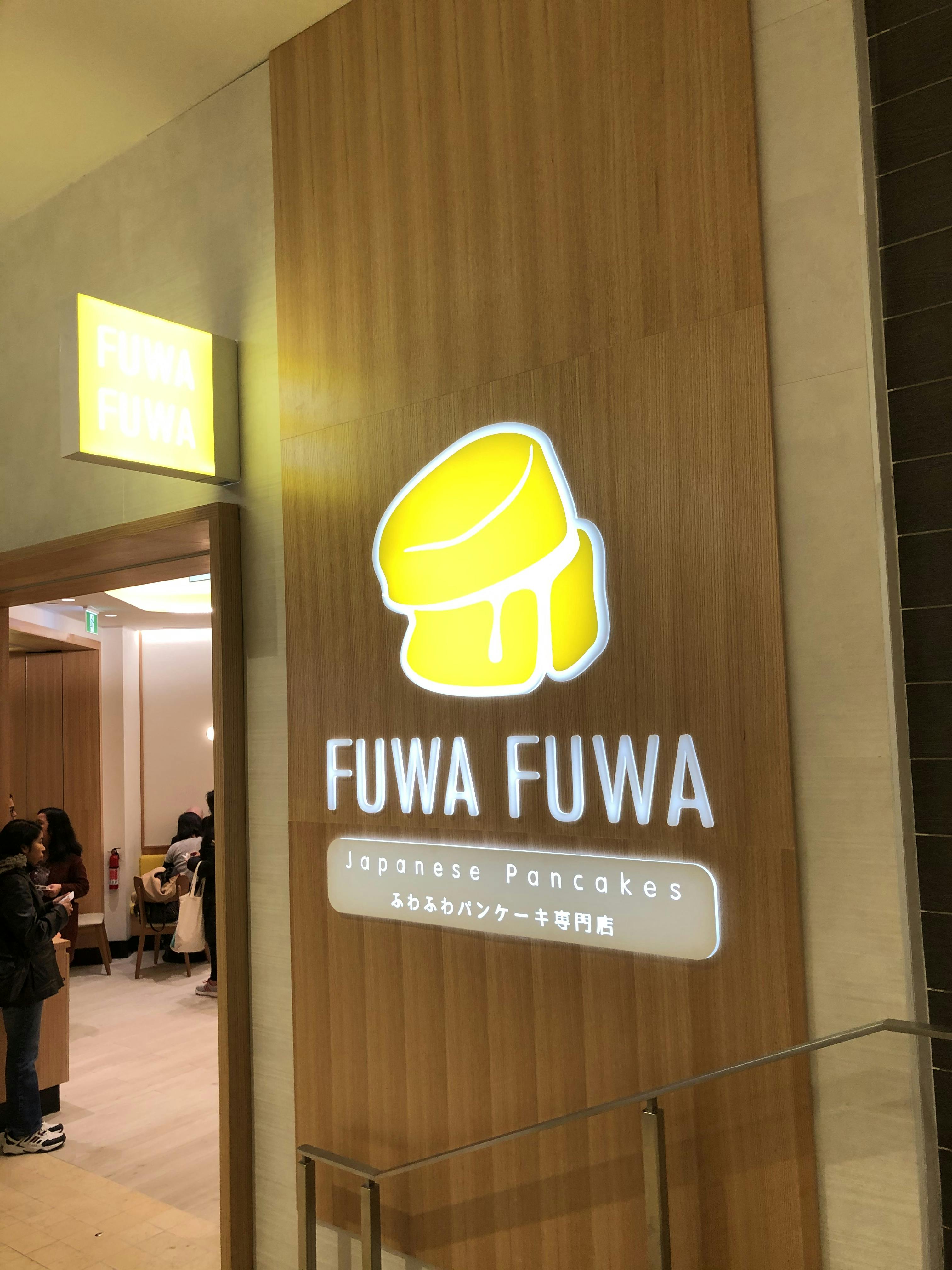 The shop is located on the lower level of the mall, just outside the indoor opening of the Food District and Indigo bookstore. With about 4 tables for seating and a spacious counter area, guests can choose to order from the counter and dine-in, or take their pancakes and drinks to-go (though they recommend the pancakes are eaten immediately for the best quality and texture.)
The Drinks:
The drinks are just as integral to the menu as the pancakes are. Teas are carefully made-to-order and are served with intricate flourishes.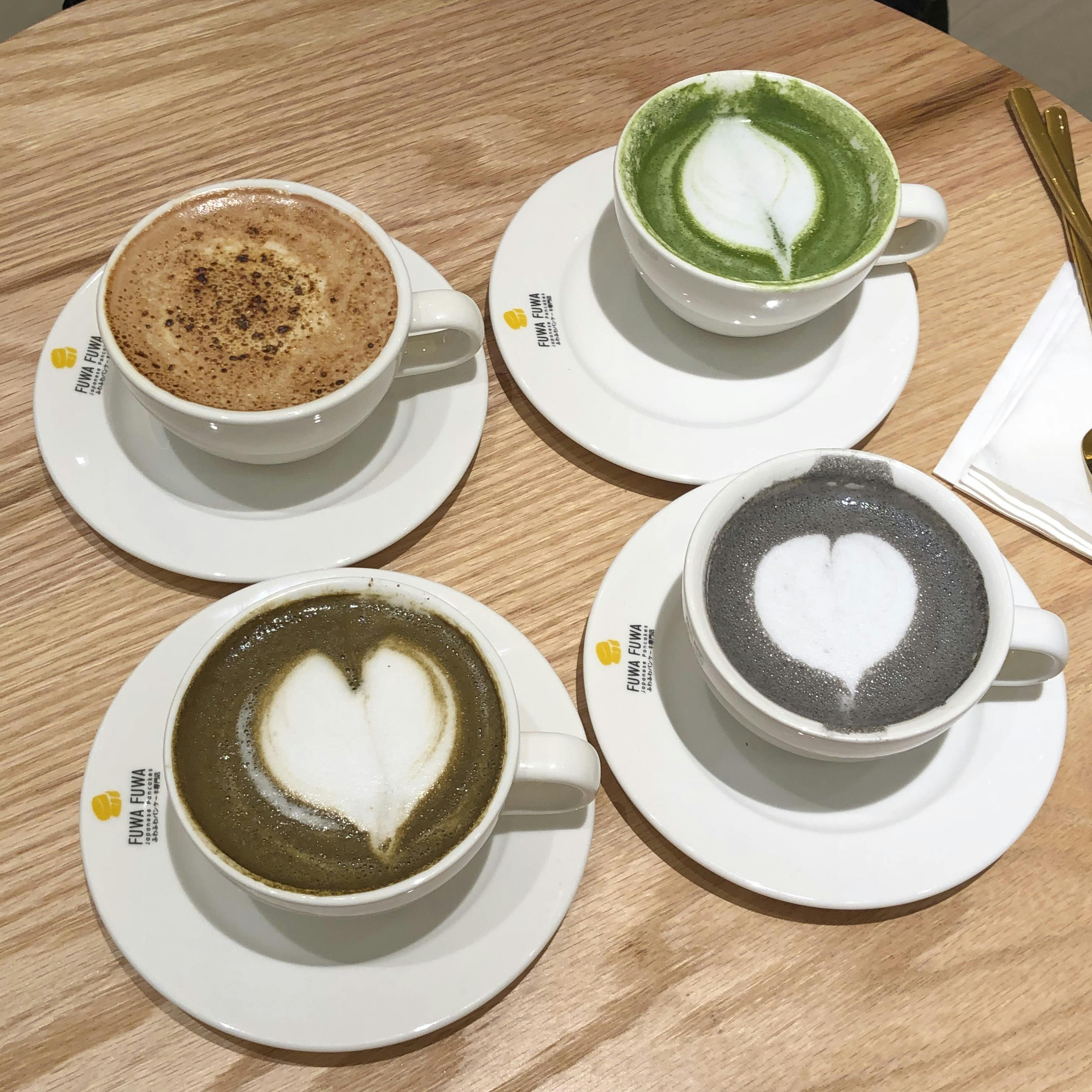 With a variety of colourful teas, guests can decide their beverage of choice, suiting a multitude of tastes. The sesame tea stood out amongst them all as a unique choice and had an undeniably pure taste of sesame seeds but the flavour was still nicely rounded out by the creaminess of the milk.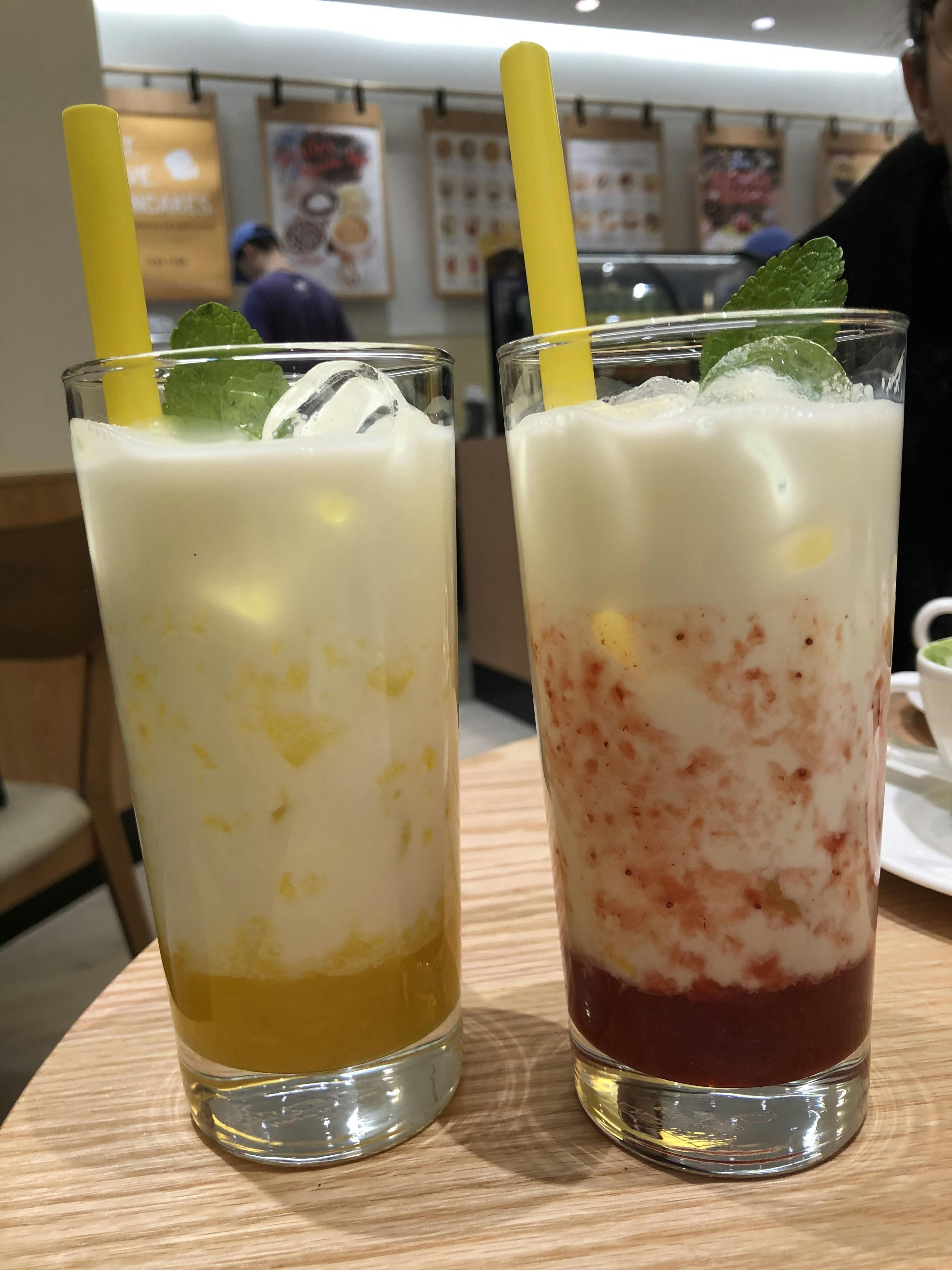 They also have a selection of cold drinks such as bubble tea, iced teas and lattes. The mango and strawberry latte is a mix of fruit syrup and puree with milk on ice, served with a mint leaf.
The Food:
The tiramisu pancake encapsulates every element of your traditional tiramisu -- bitter coffee, light mascarpone and rich cocoa. The cream in between the layers of pancakes adds even more decadence and the cup of chocolate sauce is there to top it all off. If you like tiramisu desserts and mocha flavours, this is a must-try.
A popular option at Fuwa Fuwa is their matcha pancake -- layered with cream, strawberries and served with an earthy matcha sauce. The texture of Fuwa Fuwa's pancakes is impossible to get over. Cooked to the seconds, the fluffy stack is nailed down to a science.
Whether you're looking for a weekend brunch or something sweet after a long day, Fuwa Fuwa Pancakes is the solution to a nagging sweet tooth. They're open during the mall's operating hours, so Mississauga residents and visitors can score their pancakes and drinks at any time of day.