There is a new spot dedicated to classic French dip-style sandwiches in Toronto. Hot Dip is a new sandwich shop that's operating out of Cold Tea Bar on Queen West. Owner Jon Lucas, formerly of J&J Bar-B-Que, with the help of chef Jules Thuet, opened Hot Dip at the beginning of June 2021.
"I've always had an affinity for sandwiches. Always enjoyed the simplicity of a good sandwich," says Lucas.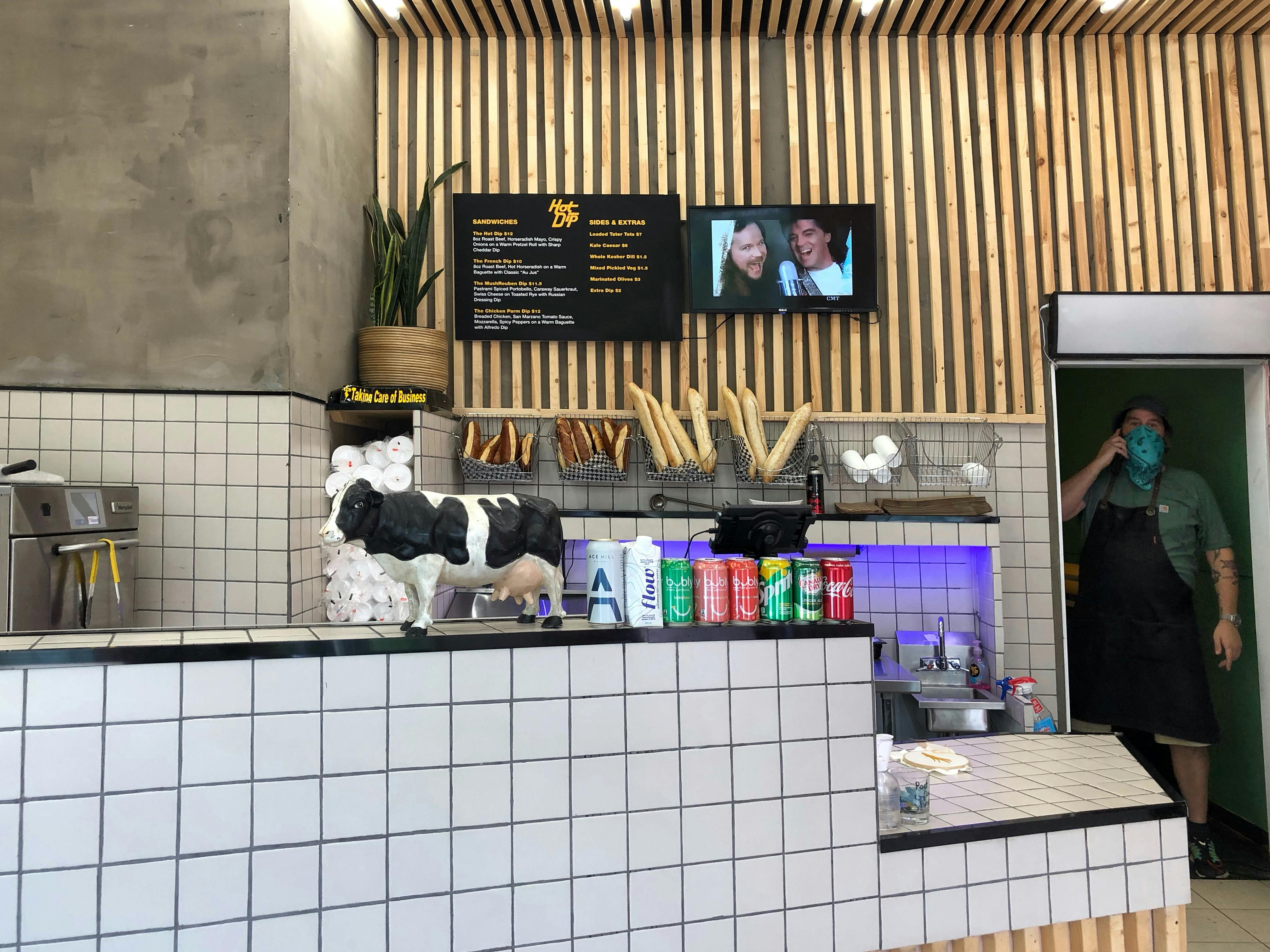 Lucas' wife owns Cold Tea Bar and had a retail space that was sitting there empty. The space itself is rather cozy and has an old-school feel to it, with decor like an old deli slicer upfront. It's primarily a takeout spot that acts as a storefront to a more ample bar space next to it with a massive patio that could be utilized in the future.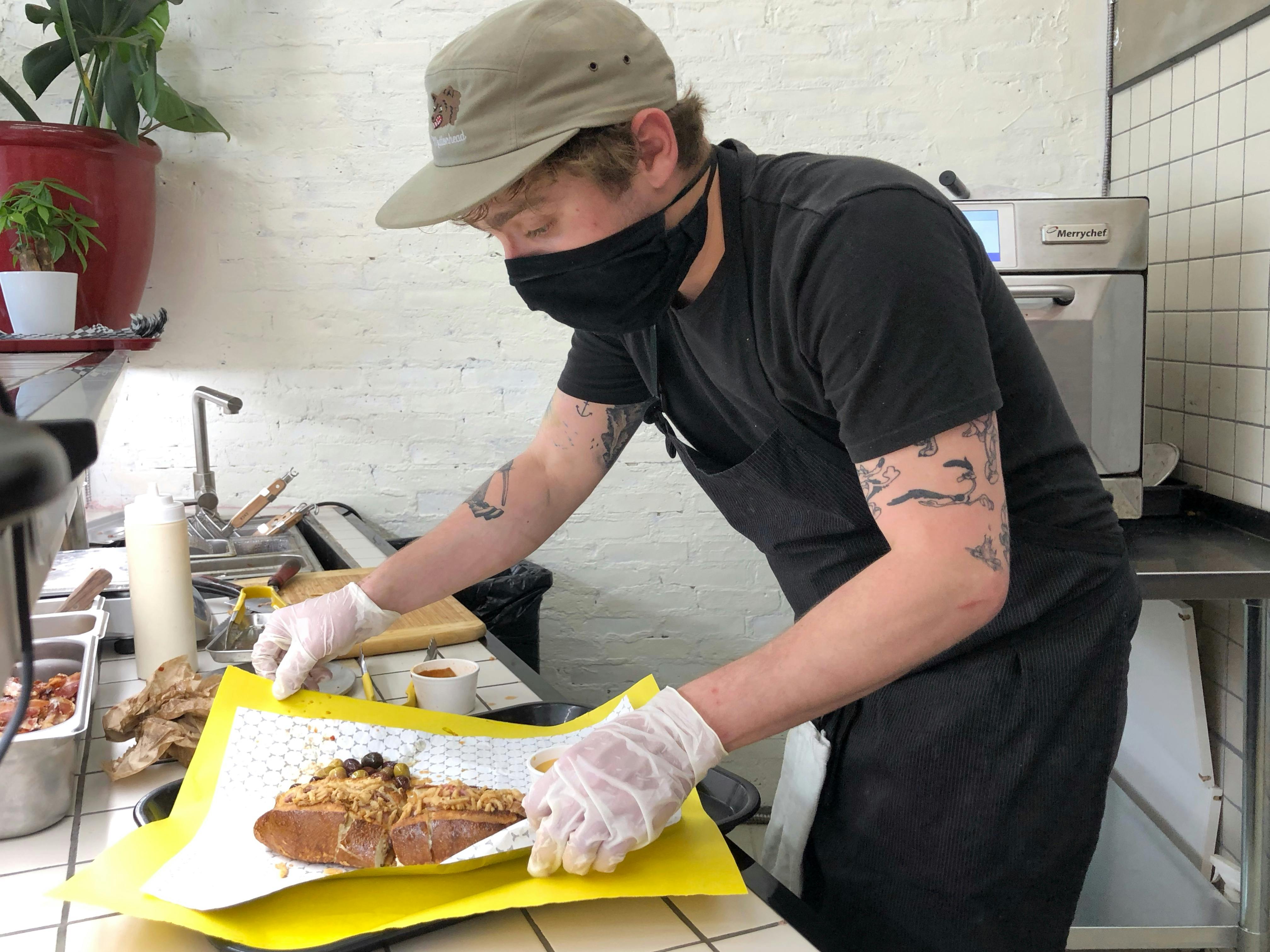 Jules Thuet wraps a roast beef sandwich.
The concept is simple, with four sandwiches currently on the menu, but the shop eventually plans to expand its offerings. Everything is made in-house and ingredients are sourced from small businesses across the city. The bread is baked locally and to custom specifications from Thuet's family bakery, Petite Thuet. The beef used for their most popular sandwiches is AAA Canadian beef from local suppliers as well.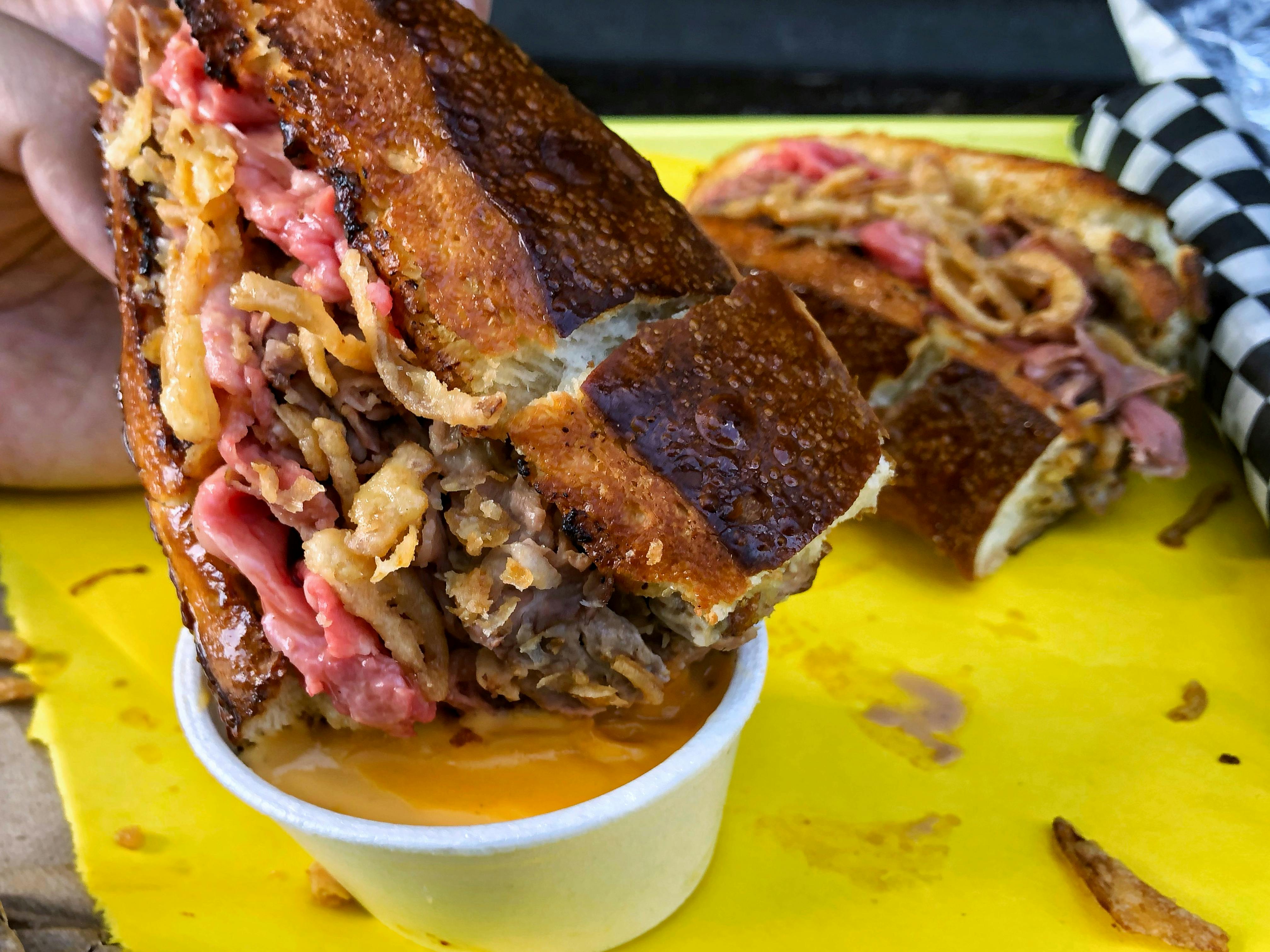 Their namesake dish is the Hot Dip, which is 8 ounces of roast beef that's brushed with horseradish mayo and topped with crispy onions on a warm pretzel bun with a sharp cheddar dip. The meat is dipped in au jus to enhance its flavour profile further.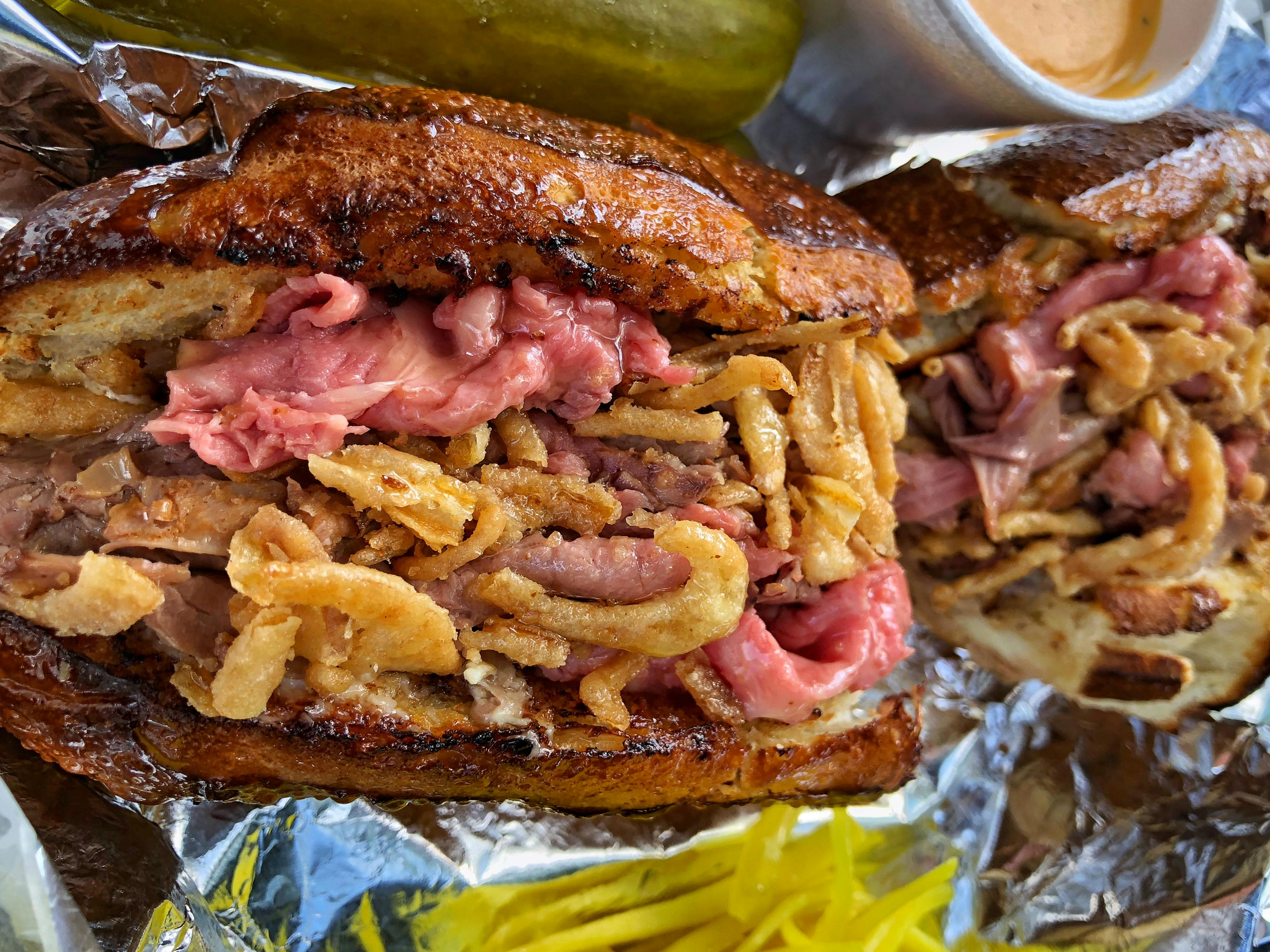 The classic French Dip also uses 8 ounces of their roast beef and is topped with hot horseradish on a warm baguette with the traditional "au jus" dip.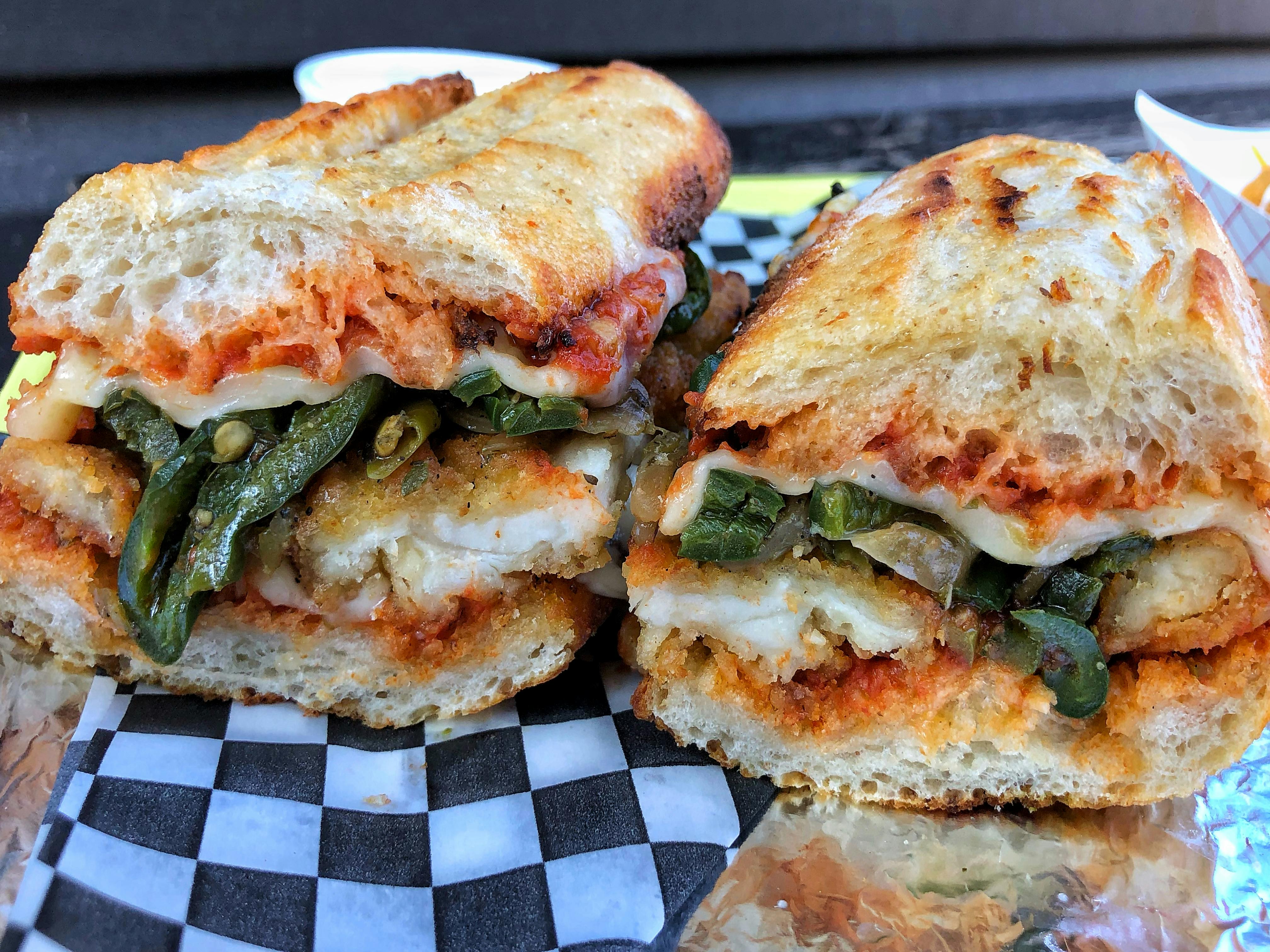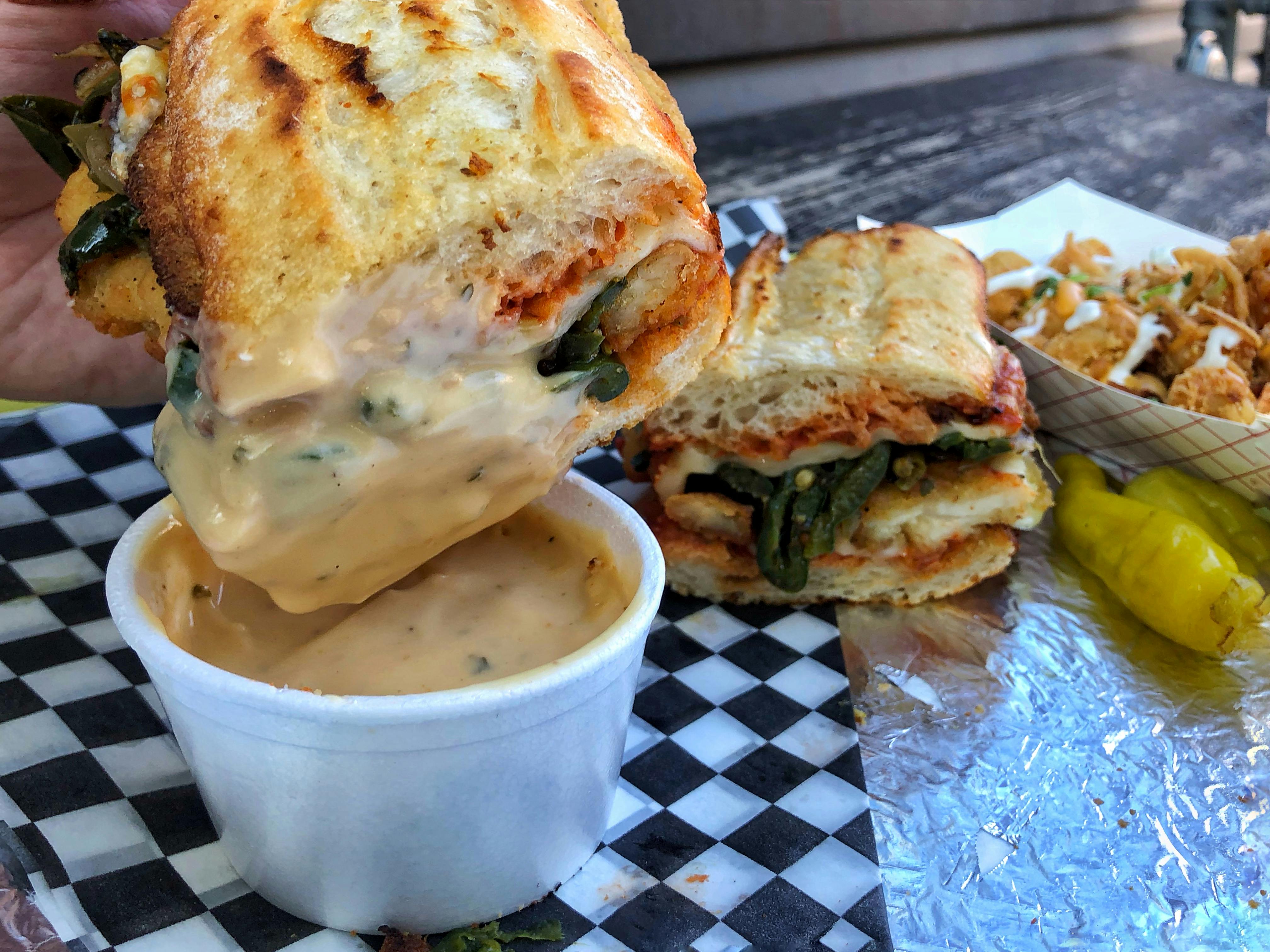 Other sandwiches include a vegetarian option called the Mushreuben, which consists of a pastrami spiced portobello with a Russian dressing dip. The Chicken Parm Dip uses breaded chicken tenders, San Marzano tomato sauce, mozzarella and spicy peppers on a warm baguette. The sandwich comes with an alfredo dip.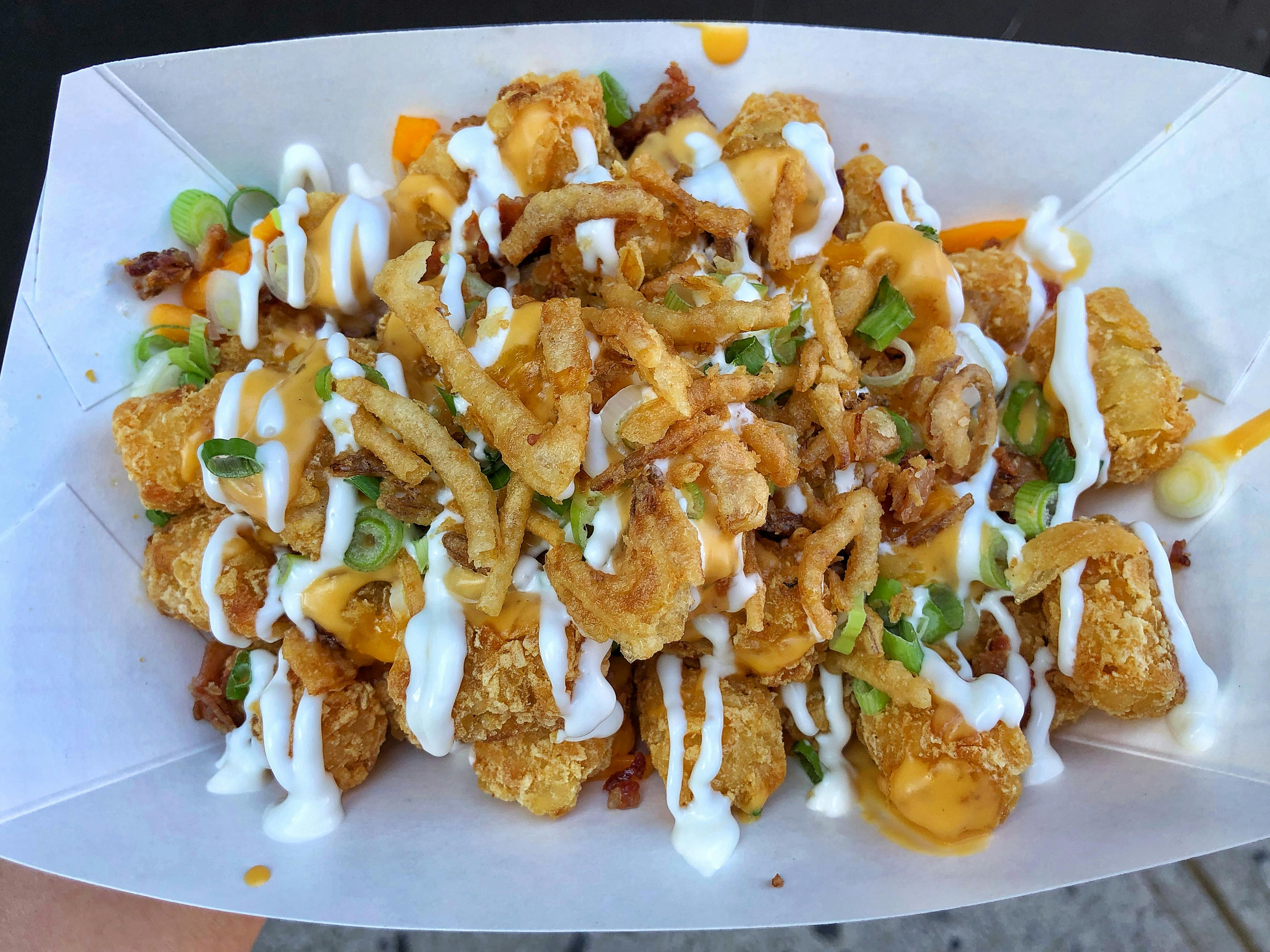 You'll find a few sides on the menu to go with the sandwiches like the Loaded Tater Tots topped with fried onions, green onion, bacon, sharp cheddar sauce and sour cream, or a kale Caesar salad. You can add mixed pickled veggies, marinated olives and a whole kosher dill to accompany your sandwich too.
They'll be looking to do some more sandwiches and possible sides in the future but one dish they're currently working on for summertime is an ice cream croissant sandwich with dipped chocolate.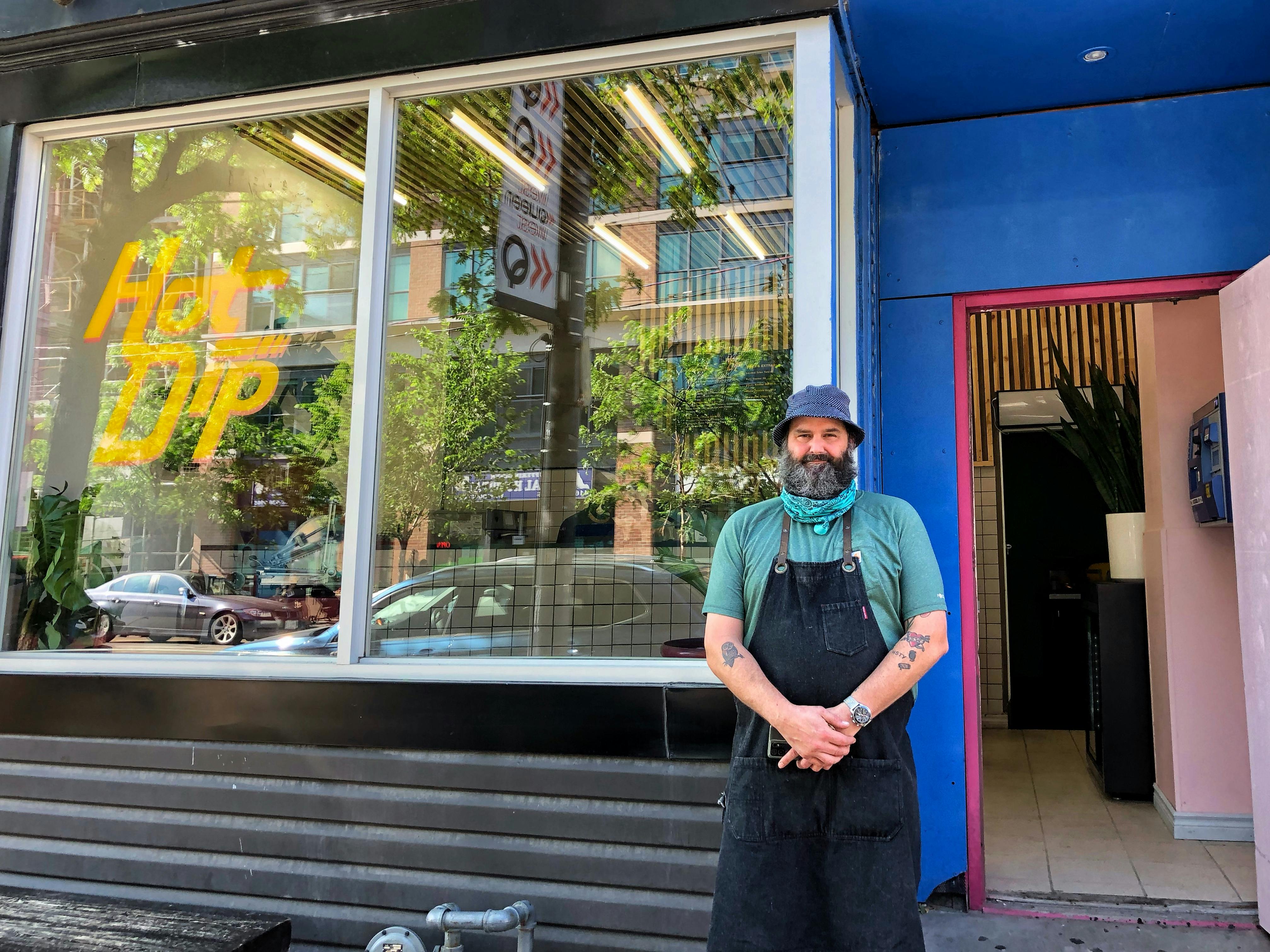 Owner Jon Lucas out front of Hot Dip.
Hot Dip is located at 1186 Queen Street West operating out of Cold Tea Bar. They are open Wednesday to Sunday from 12 p.m. to 8 p.m. but may extend hours based on the lifting of restrictions. They are available for walk-ins, pickup and delivery through Uber Eats.