Kettleman's Bagel Co. is an Ottawa-based chain that specializes in traditional Montreal bagels. 
Ever since their first store back in 1993, founder and Montreal native Craig Buckley has been committed to making the best bagels you can find, all while doing it the old-fashioned way. After 27 years of serving the community in Ottawa, Craig has finally opened up his very first Toronto location in Etobicoke. 
The Space:
Located in the Shoppes of Alderwood Plaza, Kettleman's was originally slated to open in 2019 but took longer than expected as they had to rebuild the entire space from the ground up.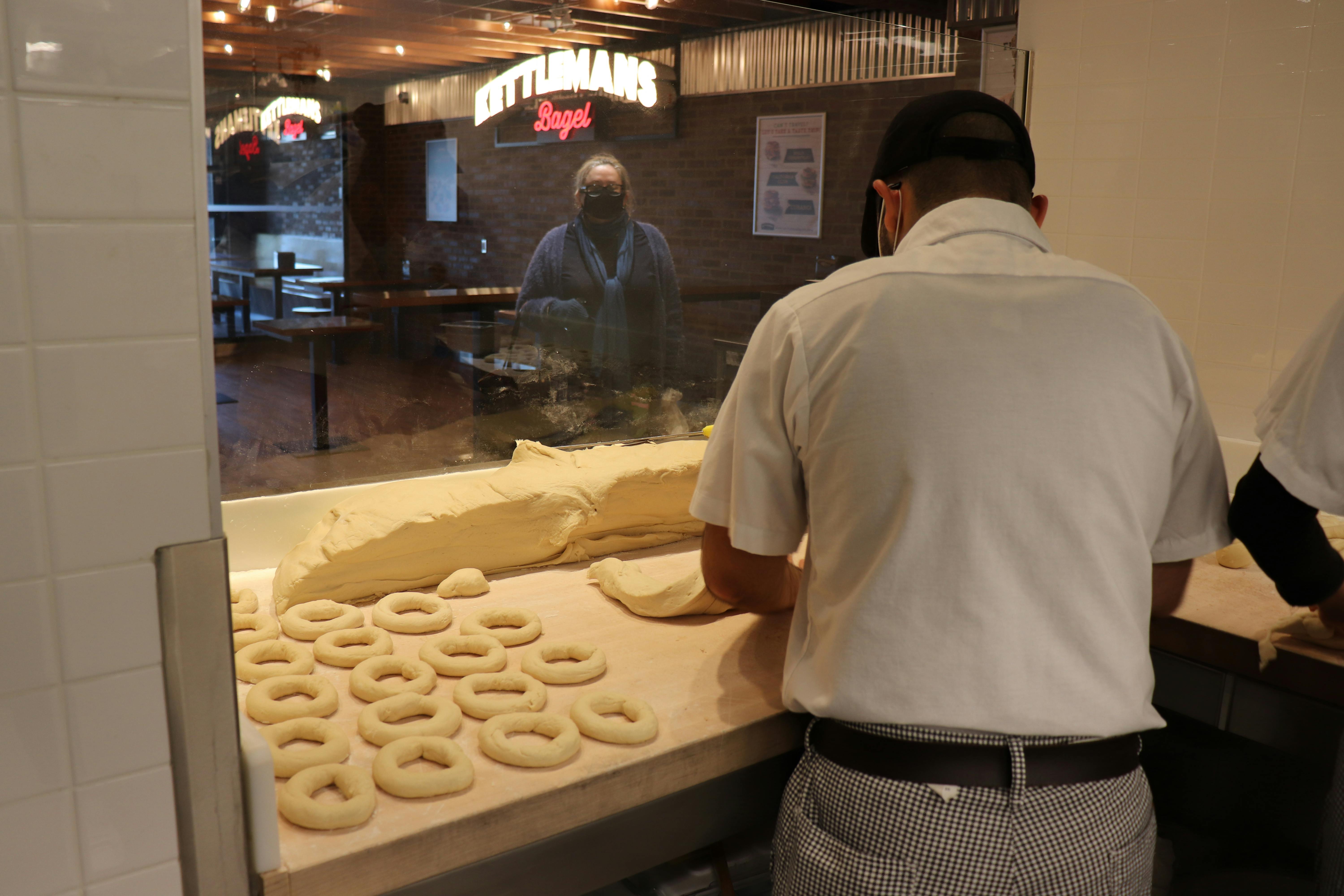 Bagels are hand rolled, shaped, kettled in honey water, baked and tossed right before your eyes in their open-concept kitchen, while other preparations like the production of their 17 cream cheeses and spreads, roast beef and tuna salad are all done downstairs.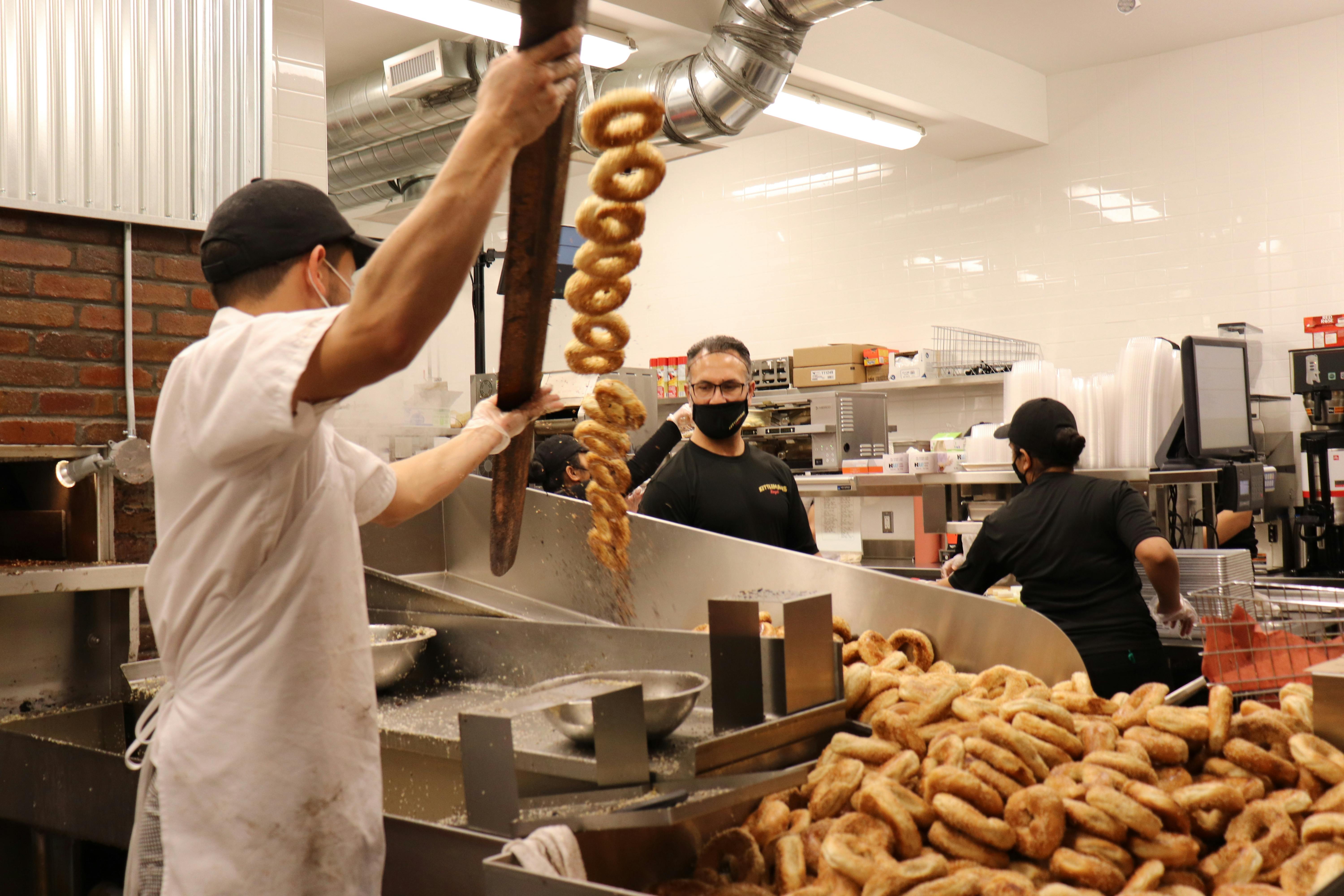 Their bagels are baked in a wood-burning oven and are rotated and shuffled using hand-picked hardwood in order to make them golden brown throughout.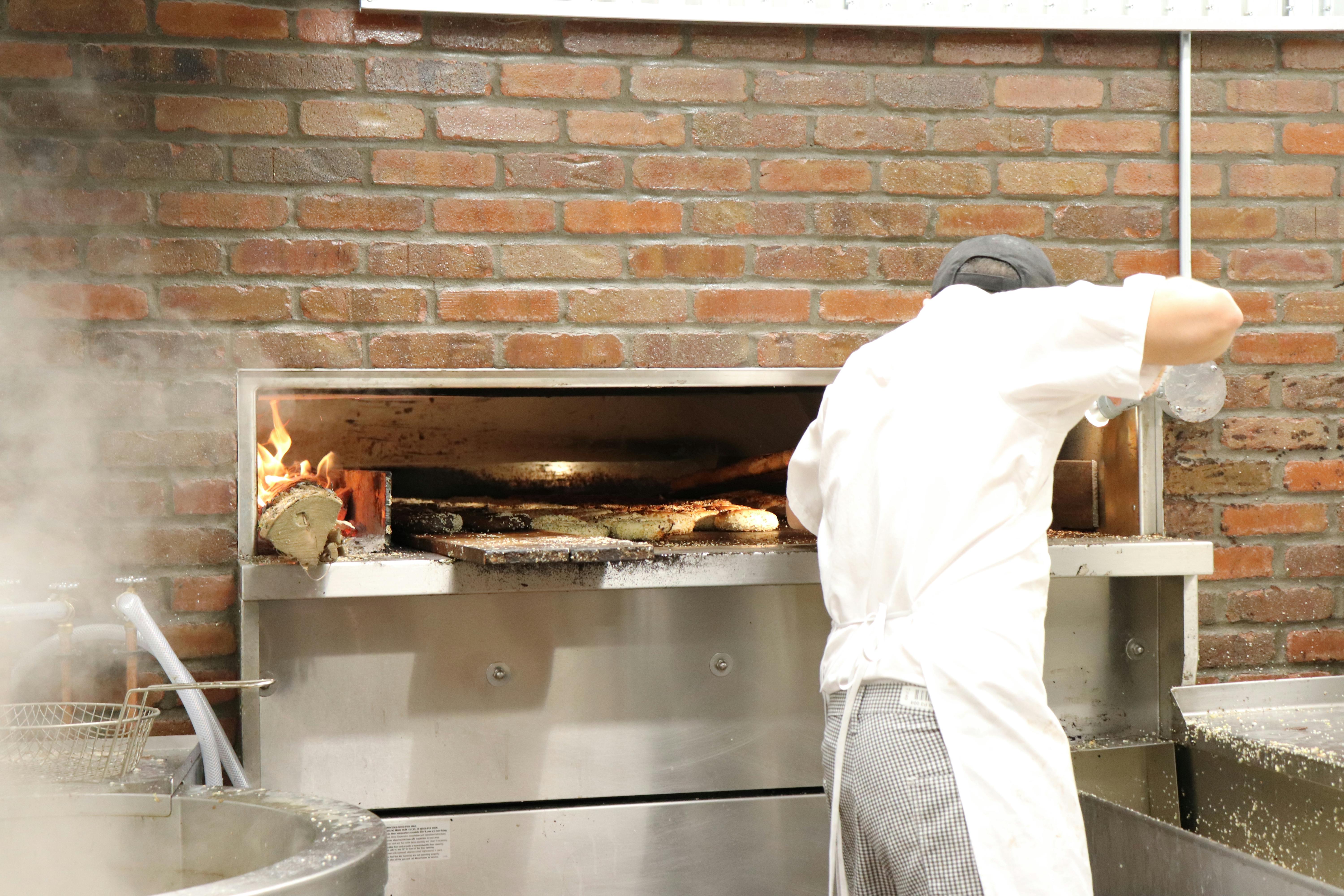 A covered patio with heated floors can be found right beside the dining room, both of which are temporarily closed due to the pandemic.
The Food: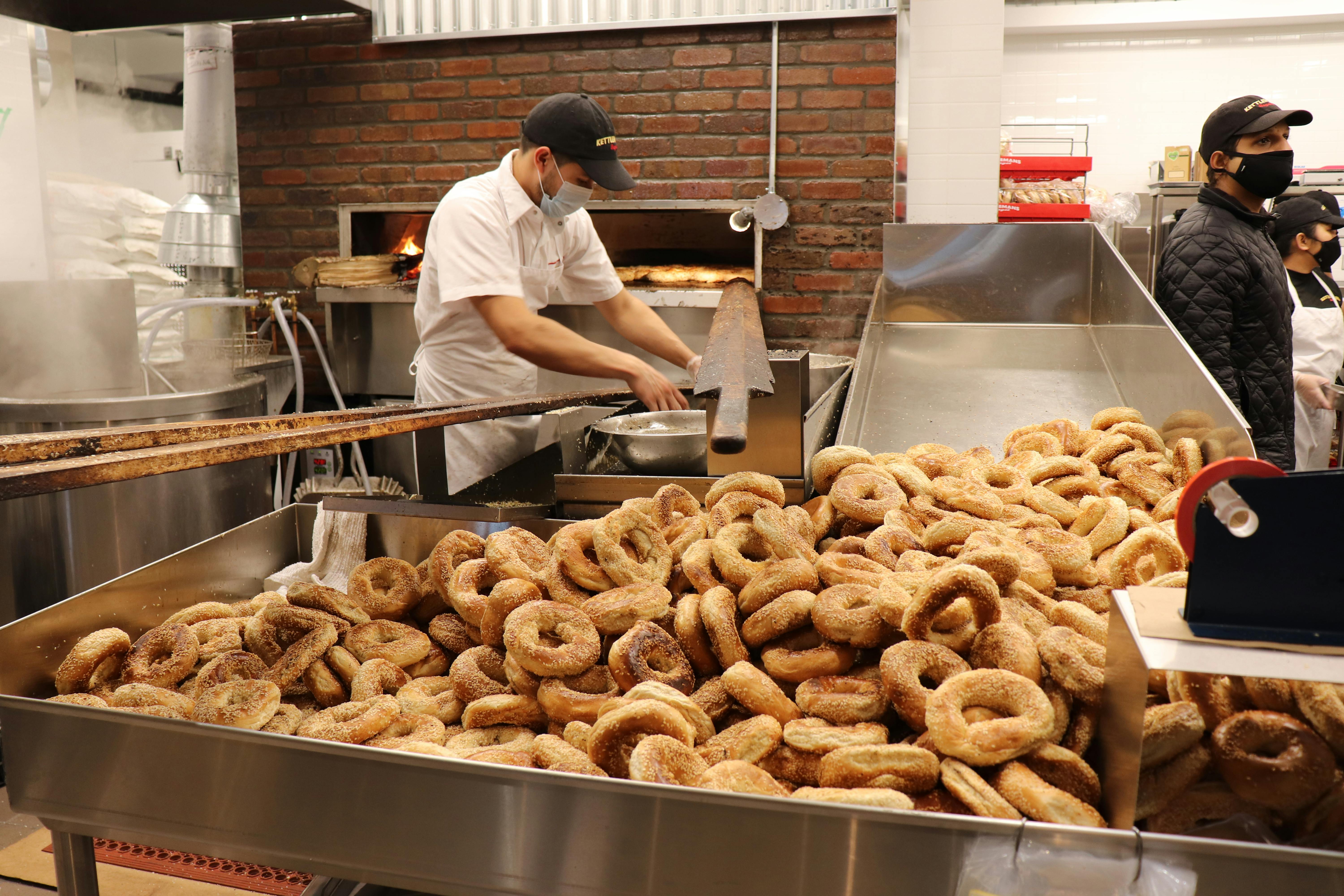 Everything is made fresh on-site including their baked treats and proteins. The only things they don't make are the smoked salmon and Montreal smoked meat, which is obtained directly from Montreal.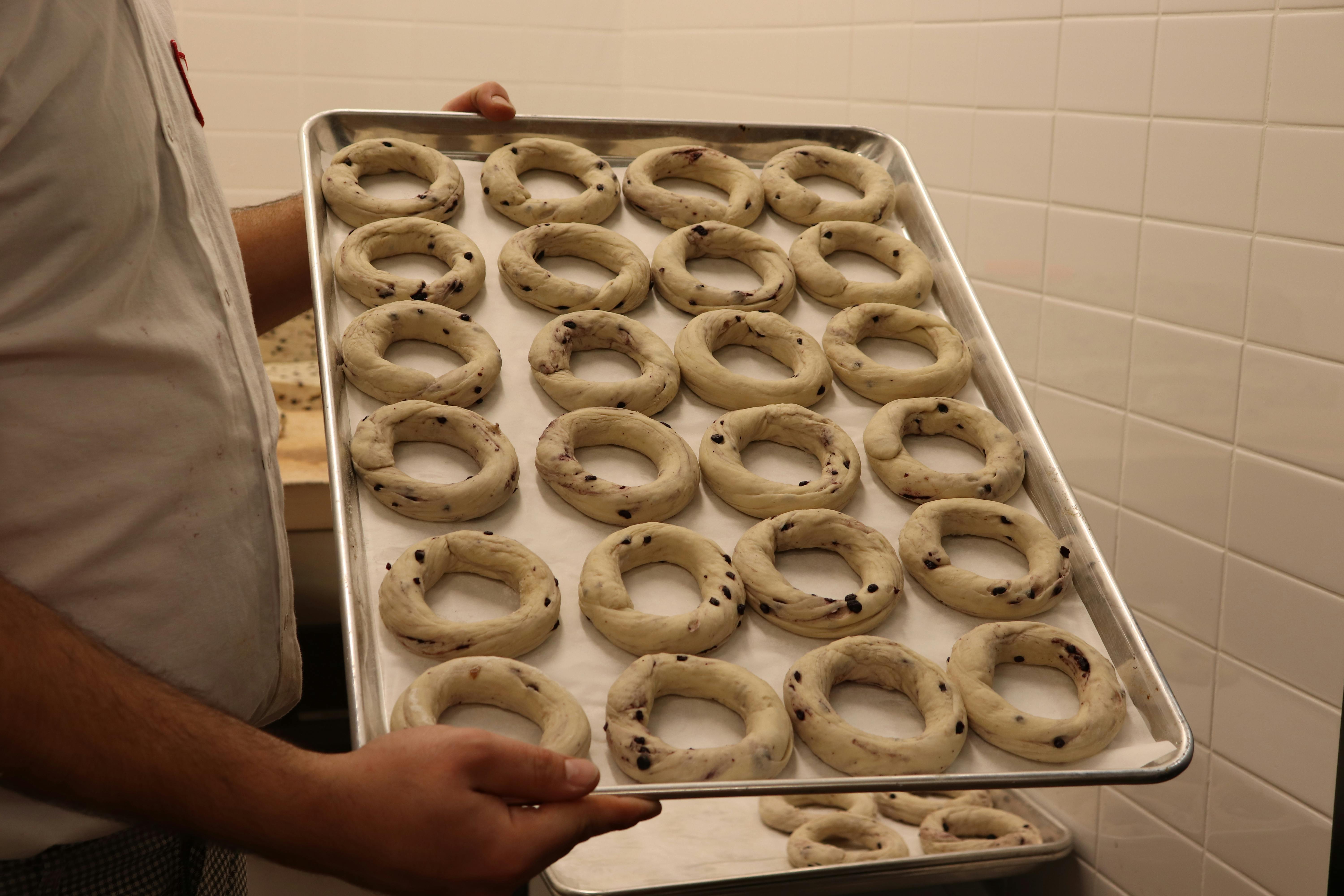 Thousands of bagels are pumped out every day, with most of their sales being their deli sandwiches.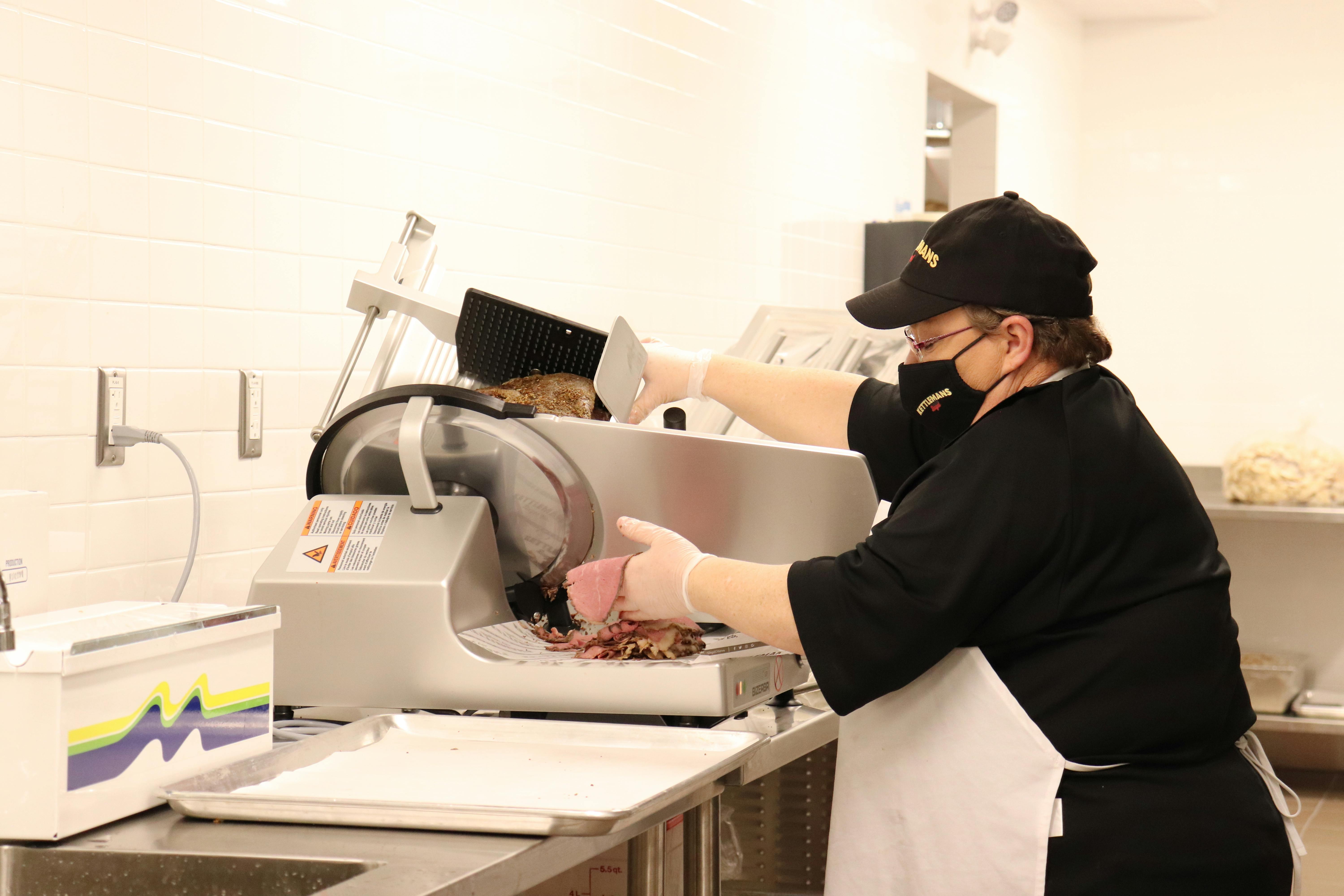 Their sandwiches consist of any of their bagels sliced crosswise and stuffed with classic ingredients you'd find in a deli sandwich like chicken, salami and prosciutto.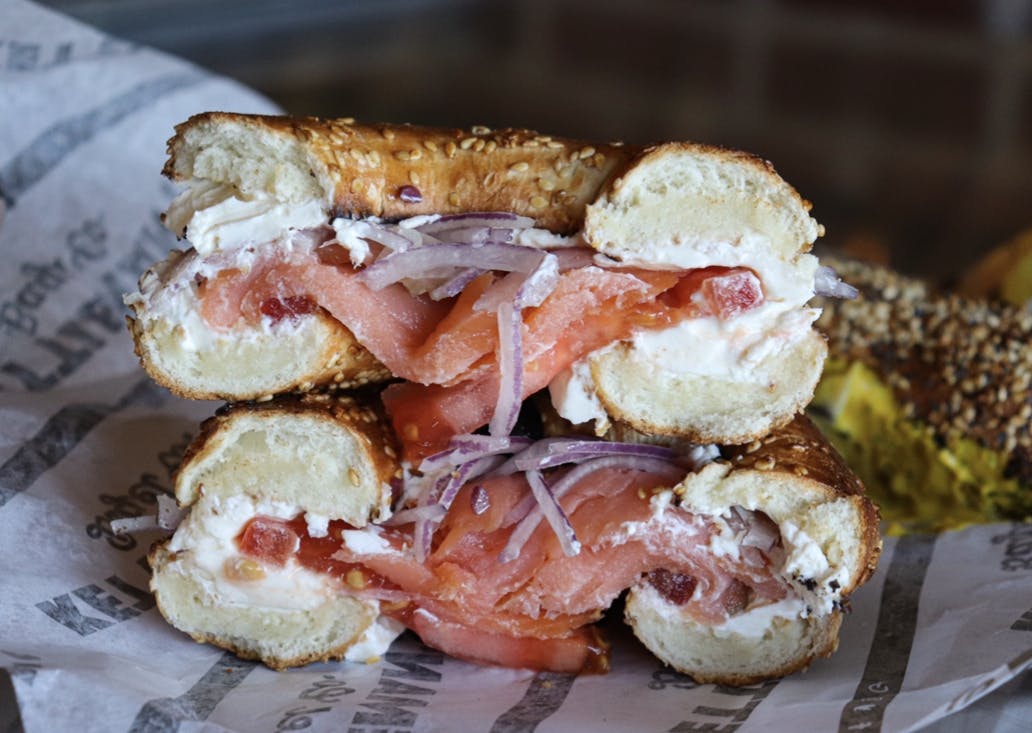 The Kettleman's Special ($9.49) is filled with smoked salmon, homemade deli cream cheese, tomatoes and red onions. These ingredients pair perfectly with their most popular Sesame Seed Bagel.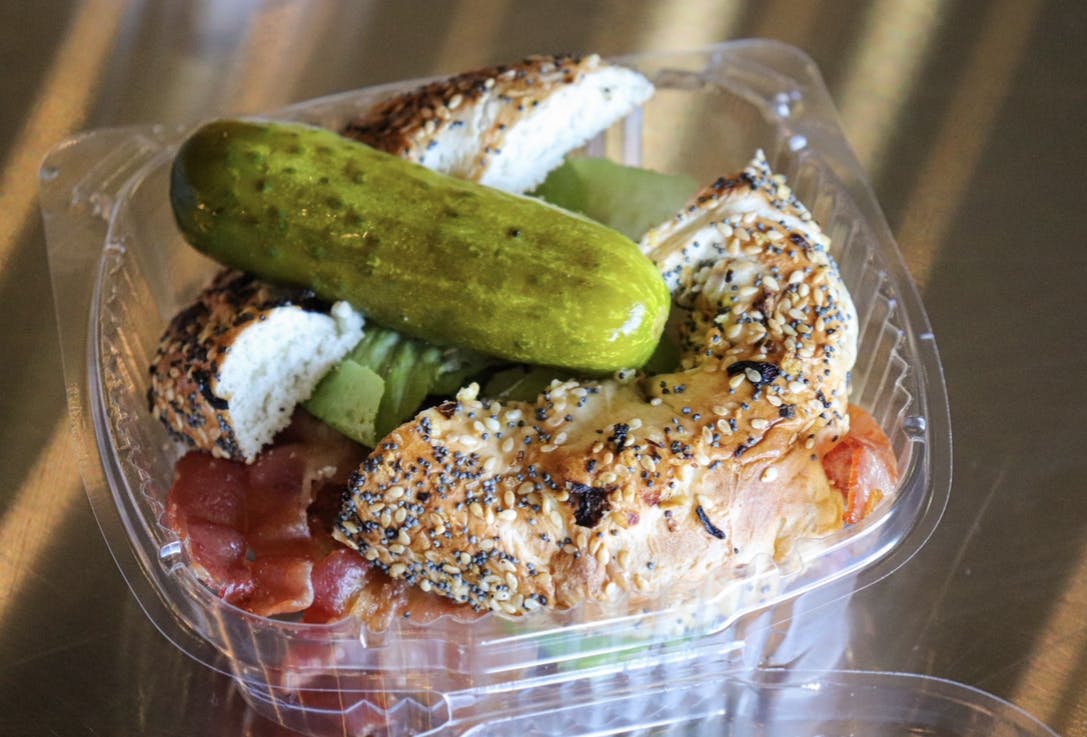 Smoked bacon, lettuce, tomatoes and mayonnaise are stuffed between their All Dressed Bagel for their BLT ($6.19).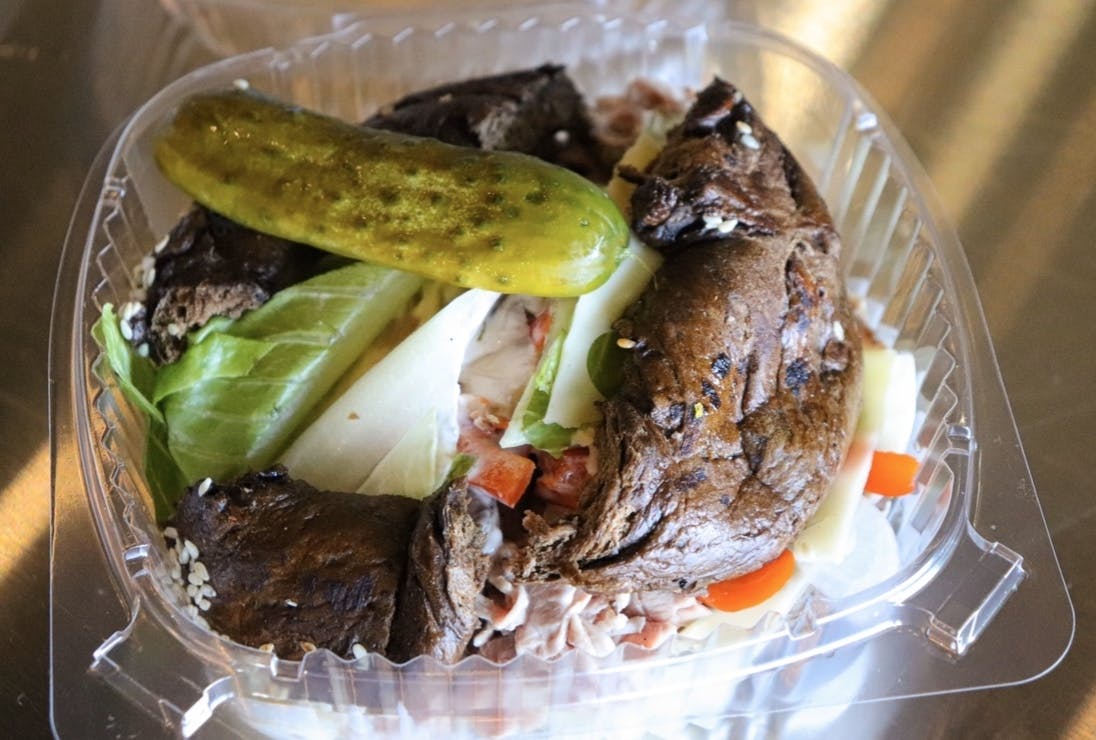 Another one of their sandwiches includes Roast Beef ($8.89). Old fashioned roast beef, lettuce, tomatoes, red onions, swiss cheese, sweet red peppers and pesto sauce are sandwiched in between their Pumpernickel Bagel.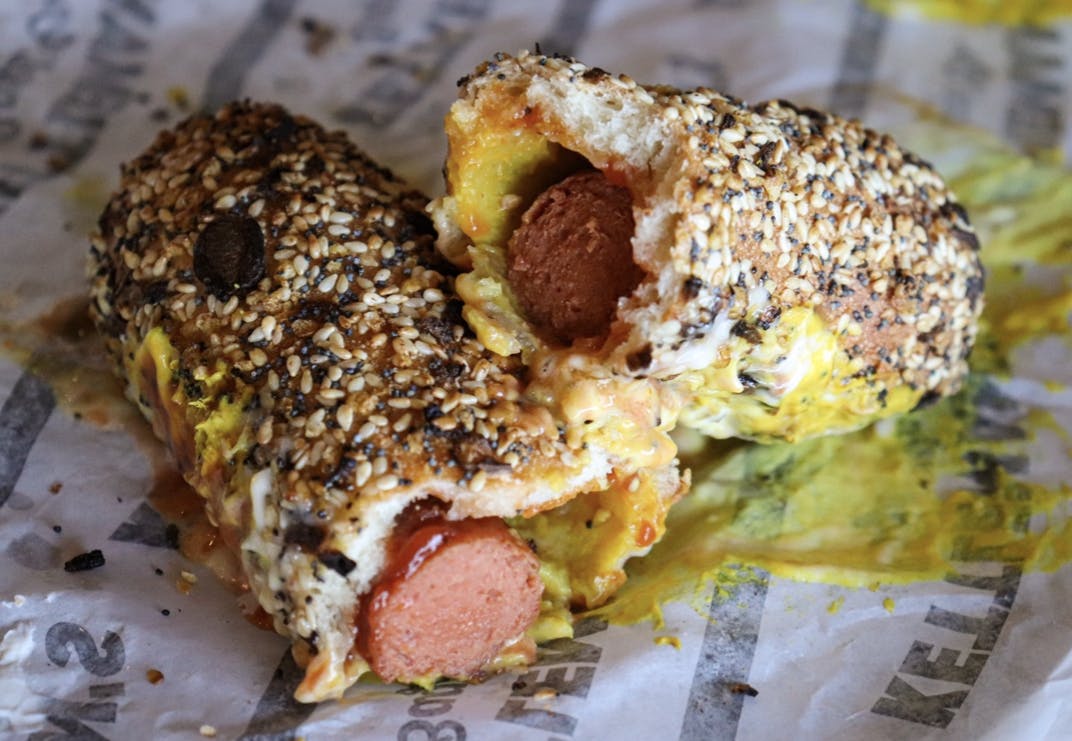 Their house specialty Bagel Dog ($4.99) is a fun take on your typical hot dog. Rolled bagel dough is used instead of a bun, which encases a Hebrew National hot dog. It's served with a generous amount of honey mustard and ketchup.
Kettleman's Bagel is open 24 hours a day, 7 days a week and 365 days a year, which means you can satisfy your bagel cravings whenever the craving strikes..