Kiss My Pans is Little Italy's newest specialty market. Enjoy cones full of cheese, butter-roasted coffee and a slew of local finds at this new spot that grew out of a search for stability before quickly transforming into a new home.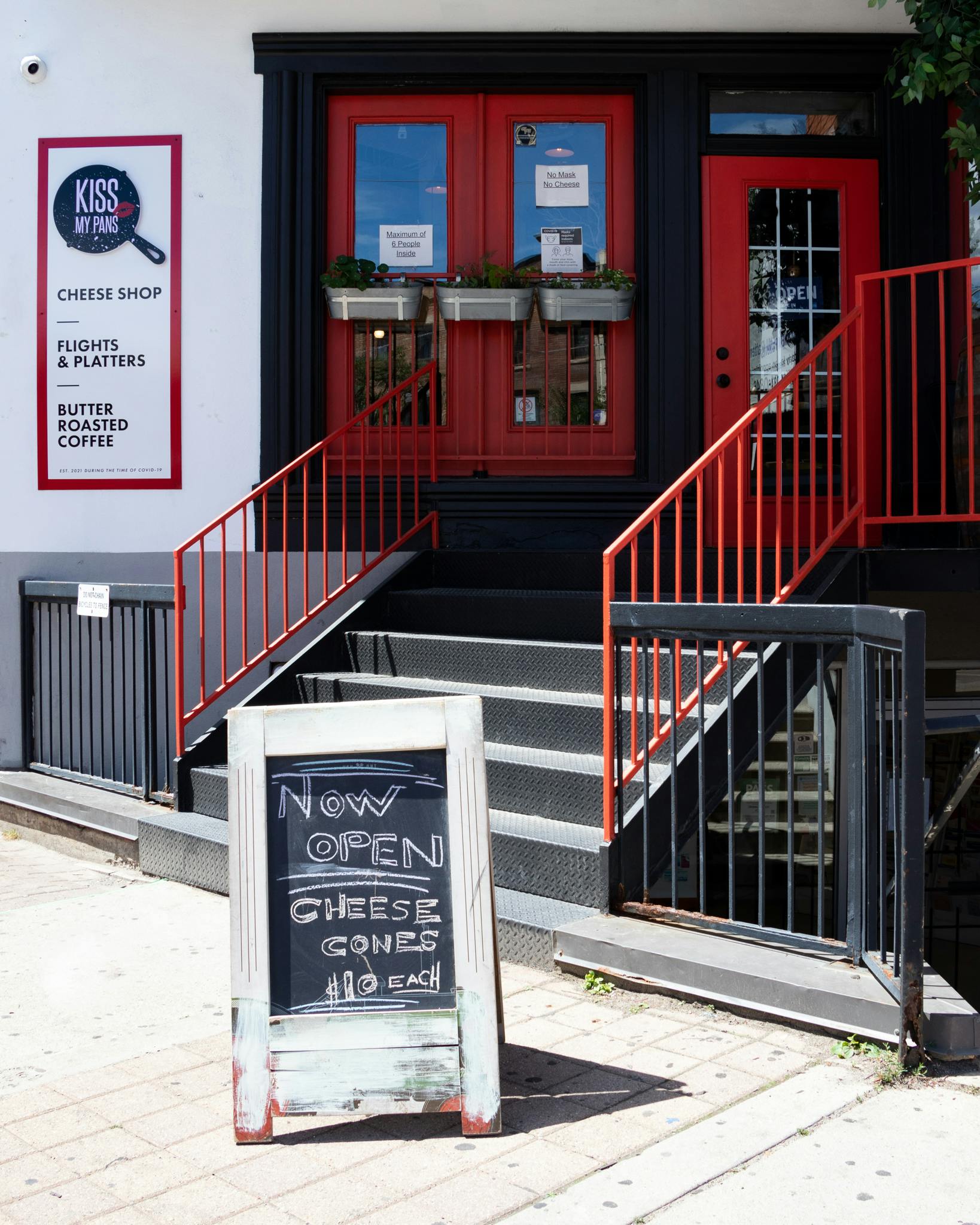 Beginning in Singapore three years ago, Kiss My Pans was created by Jeanne Chai, who was cheese grazing while the now popular social media food trend was still relatively unrecognized. Once working with brands like Visa, Disney and Fox, Chai's business of putting together platters of edible art with the most unique cheeses and complimentary bites was put on pause for a whole year, due to the onset of COVID-19 in Asia.
As a result, she and her partner David Burga made the difficult decision to drop everything they had and return to Toronto this past July, after residing in Singapore for the last 12 years.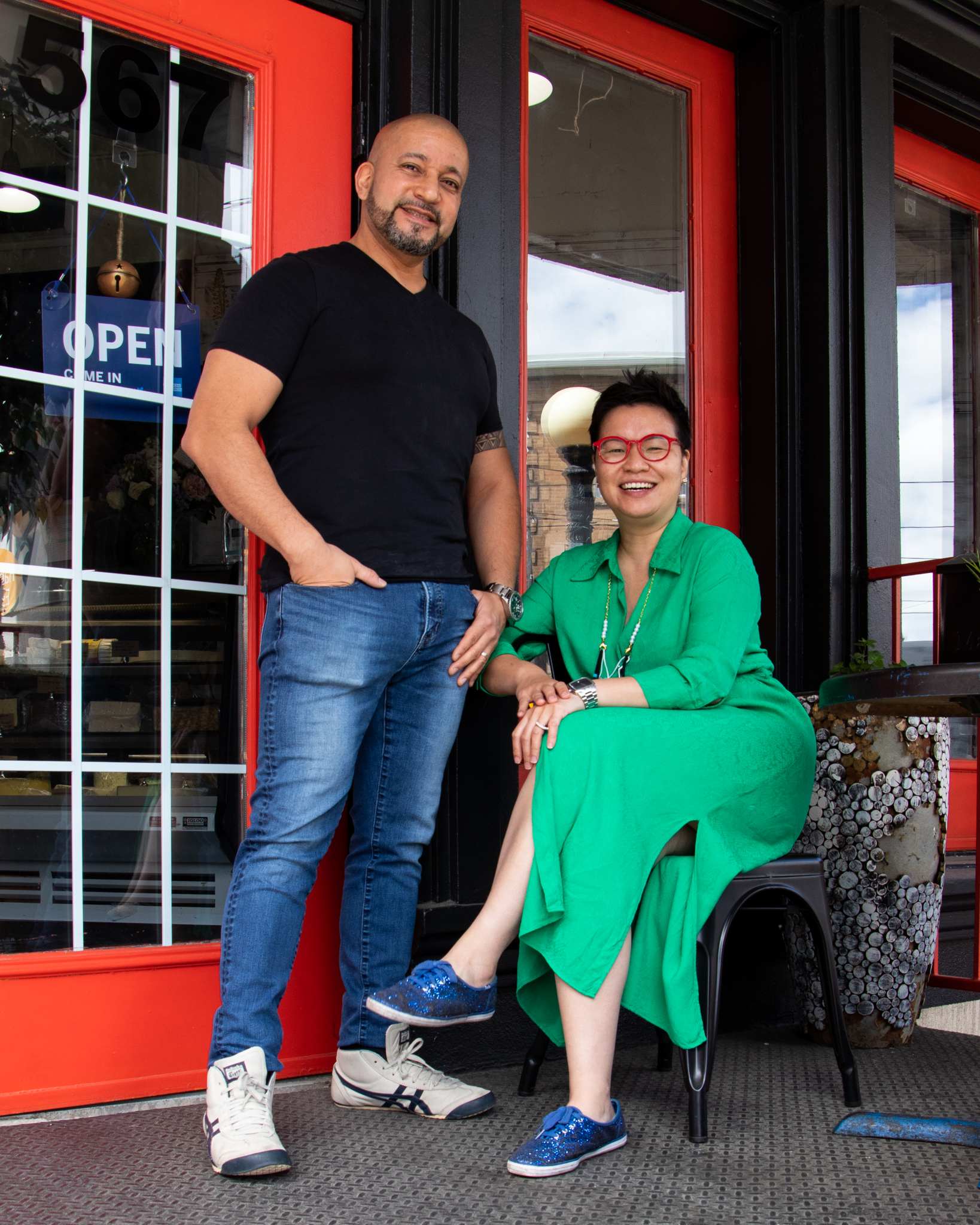 Back in the city having to start fresh, Chai relaunched Kiss My Pans, focusing on smaller boxes instead, which wasn't easy.
"It was a huge challenge because I had zero supplier contacts, zero market research and didn't understand what consumers here wanted," says Chai.
While she immediately took a deep-dive into sourcing supplies and marketing her products, Burga, who has over 30 years of experience in retail and tourism, including assisting in the openings of Universal Studios, Kidzania and The Source Australian bulk goods in Singapore, had a job lined up. After only a few months, Burga was retrenched leaving the pressure on Chai's shoulders to help keep their family afloat in this new journey.
"I find that especially during difficult times, it forces people to innovate and that is a very good thing because creative things happen," Chai says.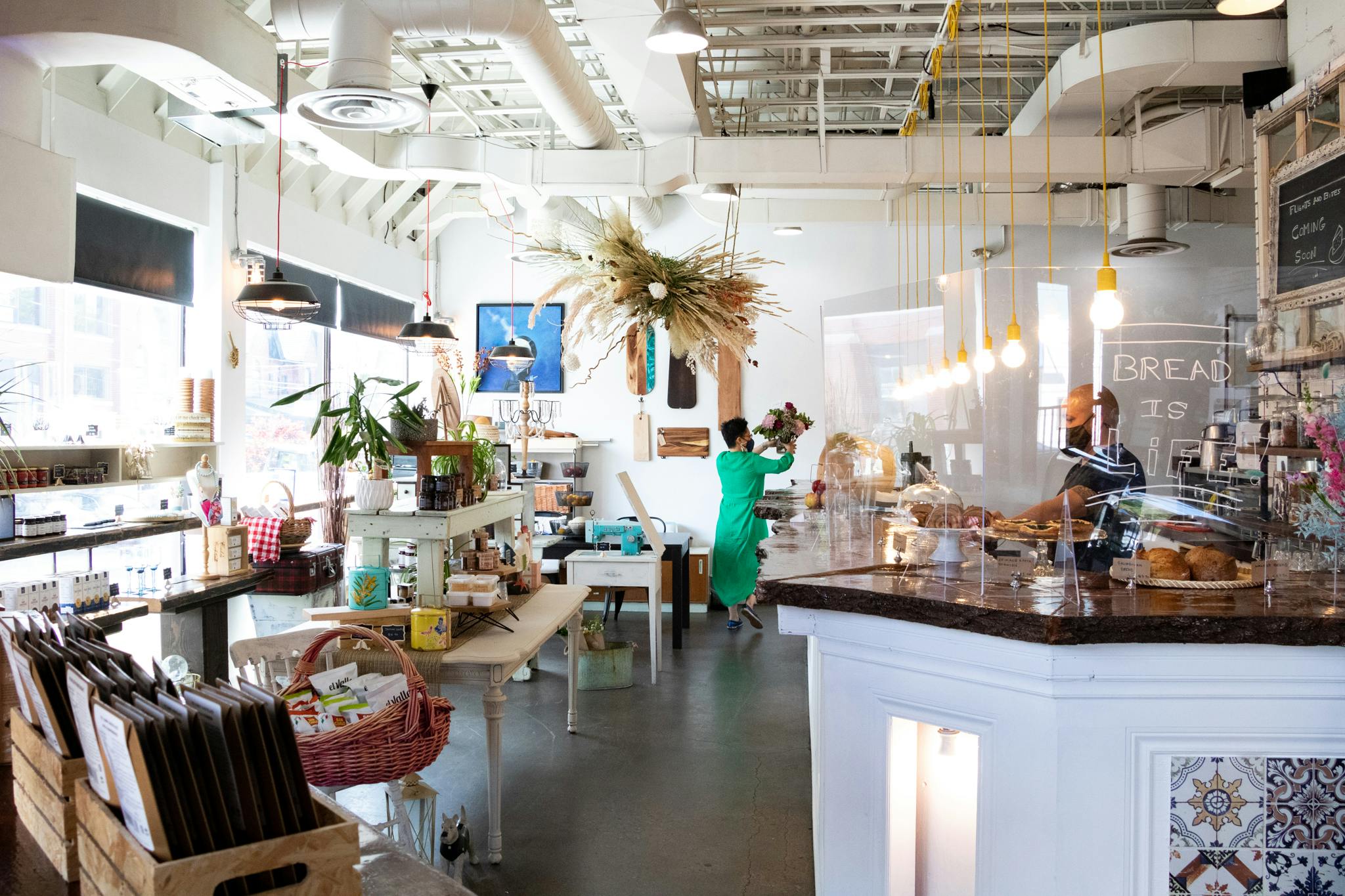 Joining forces to combat this unplanned change led to Burga joining Chai full-time in growing Kiss My Pans, ultimately motivating them to work towards opening a mixed-retail store with a main focus of sharing their love for unique cheeses and Singapore butter-roasted coffee, known as "Kopi", with a larger audience.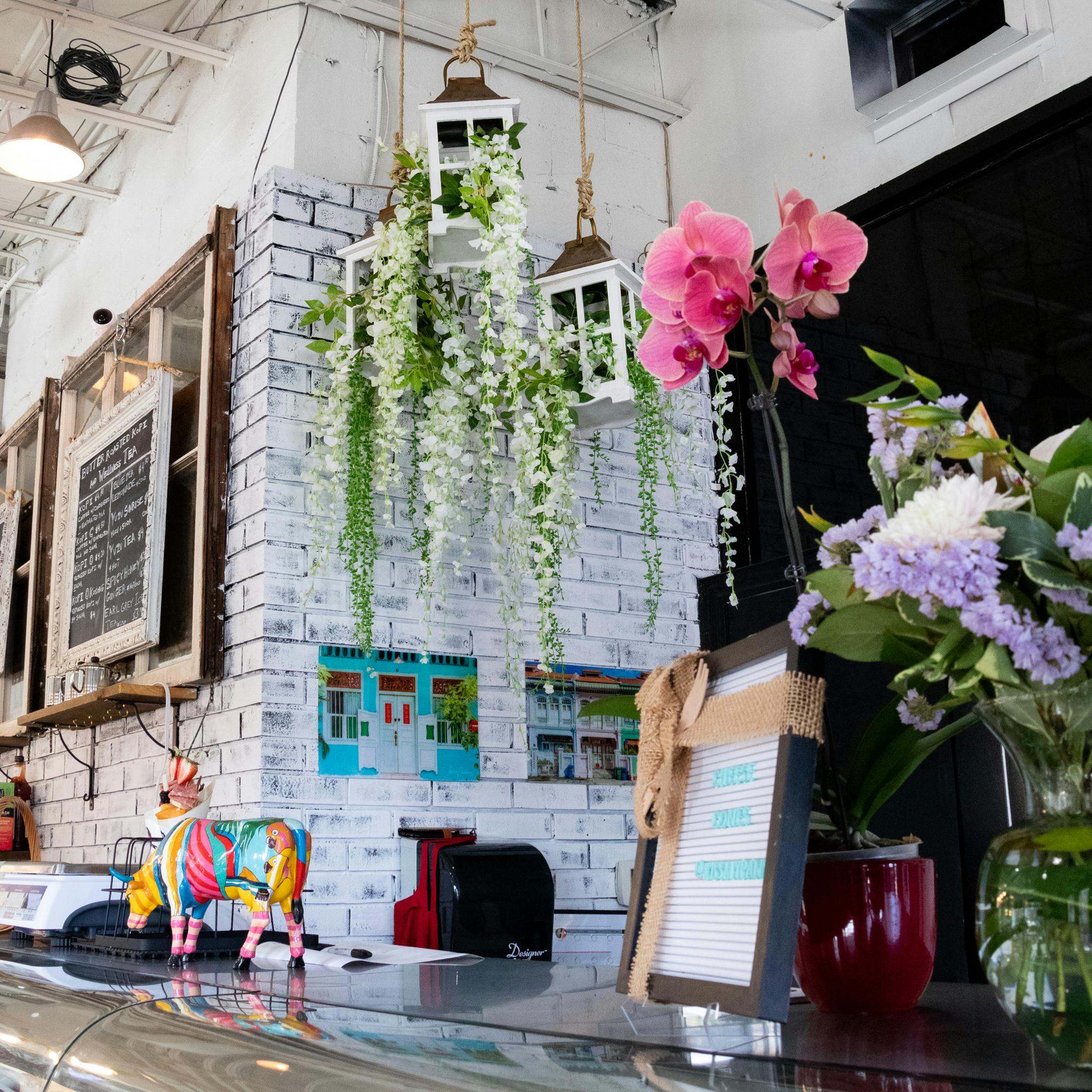 Located at 567 College Street, this bright space has been fully redesigned by them, and is decorated with vintage and refurbished items personal to themselves and their loved ones, adding to the feeling of hospitality and comfort you get from walking into the room.
"We want everyone who comes in here to be wowed by this safe space," says Chai, "Where you'll always be greeted with a smile and kindness."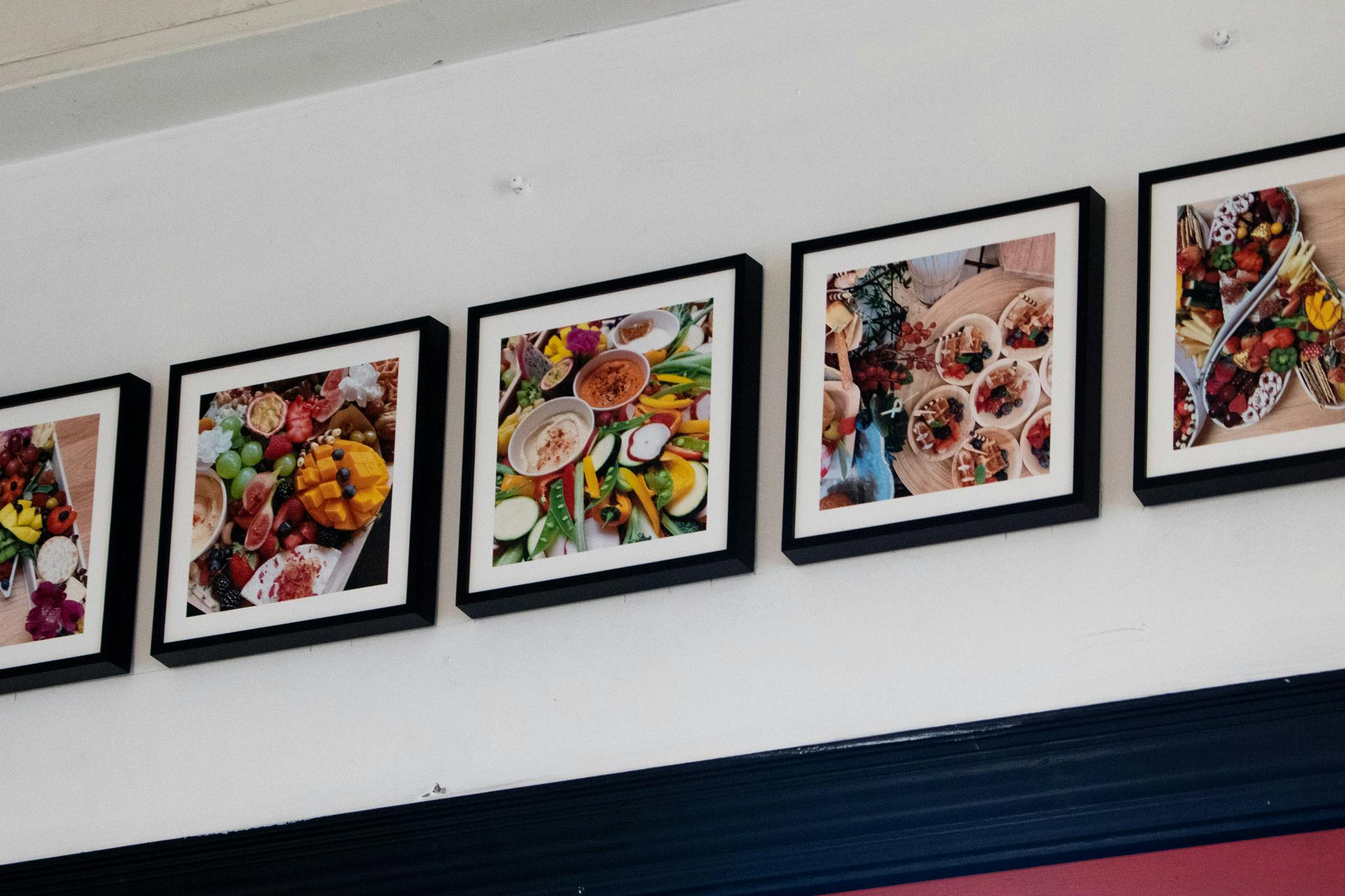 Following the theme of adding a personal touch to the space, looking up at the walls, you'll spot framed images of some of Chai's loveliest cheese platters and grazes, which are still available to order for catering and smaller boxes, on top of the store being open. For those who really love cheese, do yourself a favour and look into joining their monthly cheese subscription box list to get your hands on delicious cheeses more frequently.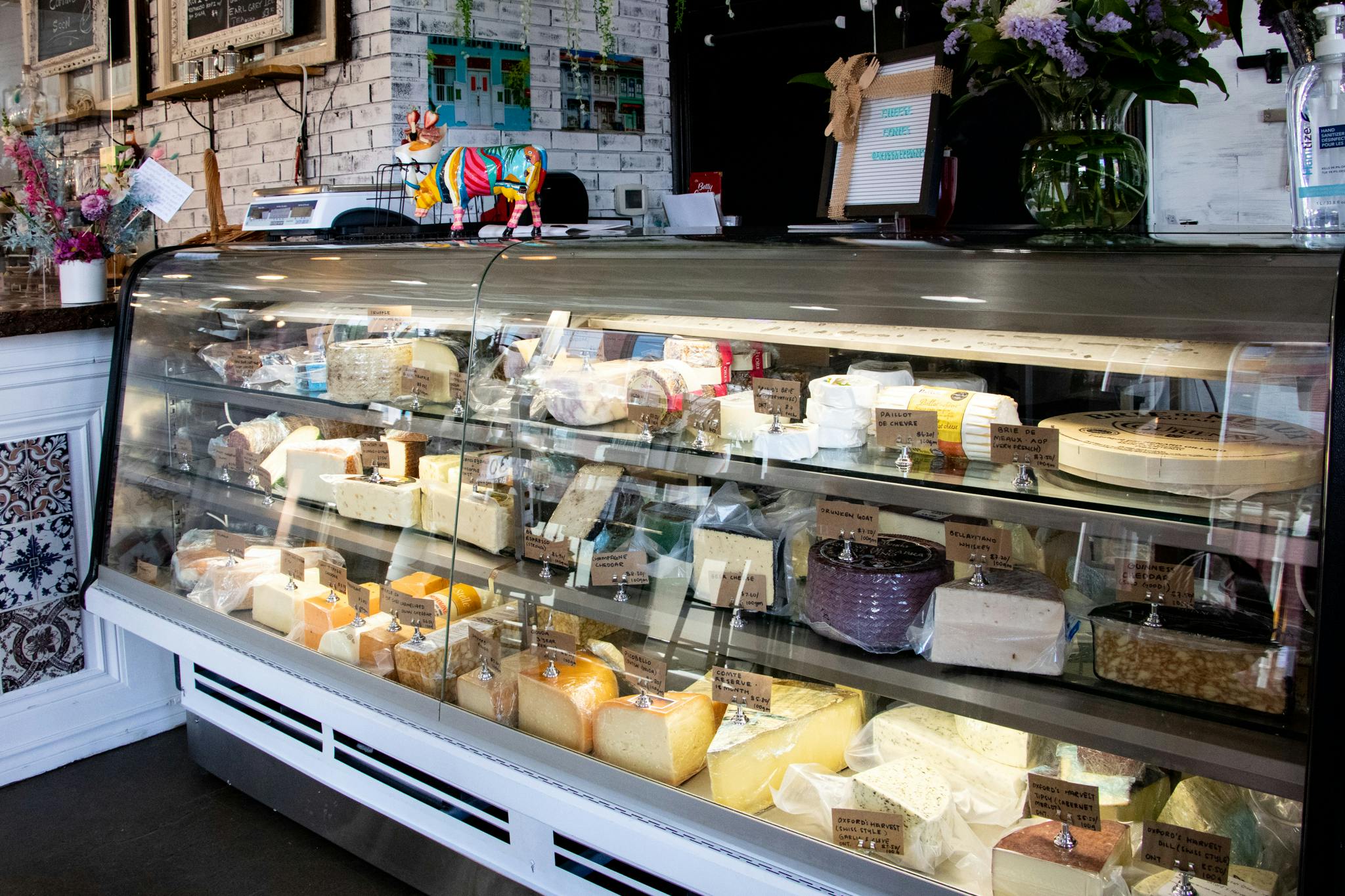 Upon entering the shop, you're met with a fridge full of specialty cheeses, many of which aren't your average mozzarella, sourced from all over the world.
"We don't sell the usual boring cheeses," says Chai, "We have alcoholic ones, fruit and edible floral-infused ones, truffle ones, et cetera. We want to expand people's perception of cheese and just explore and experiment."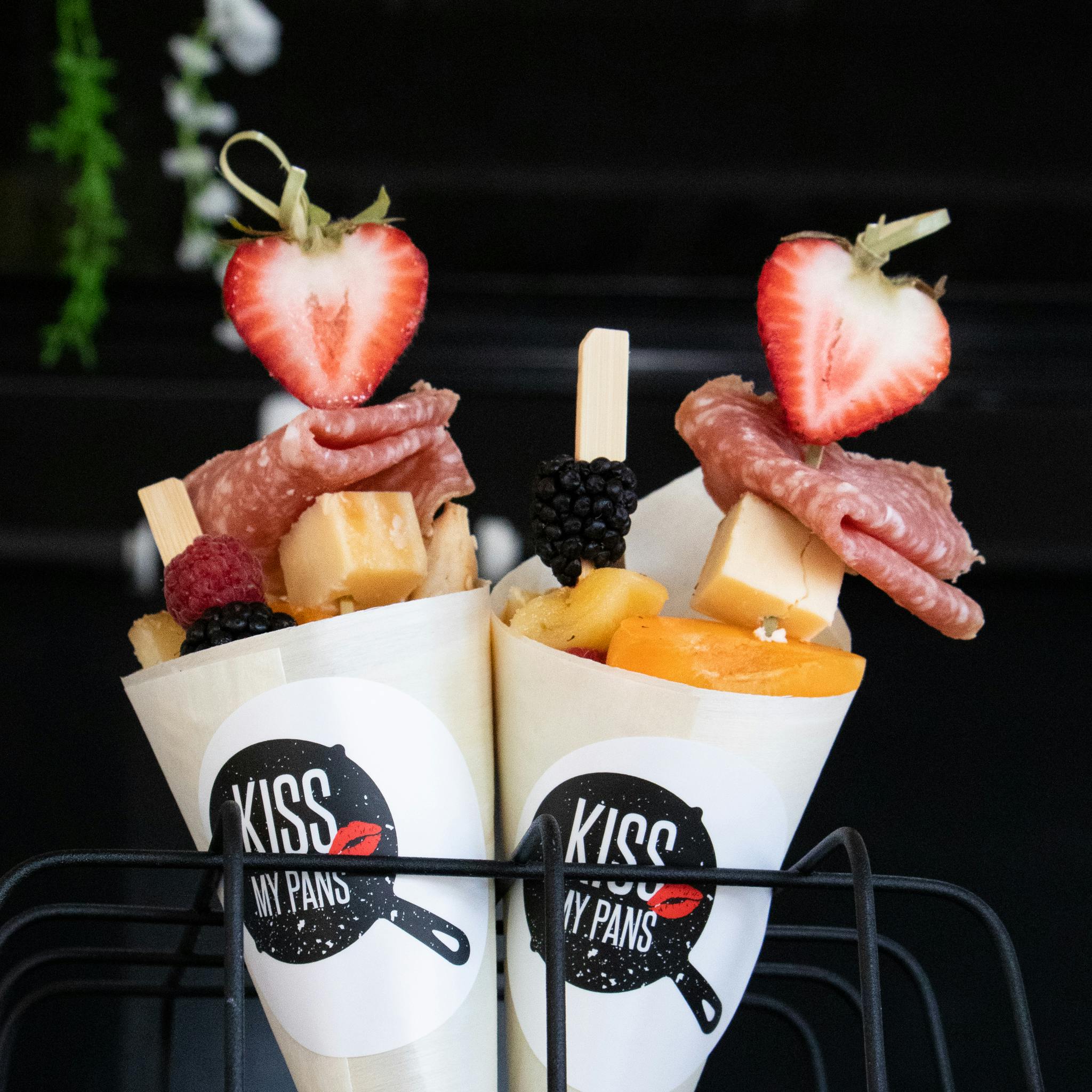 This statement rings true, as to help you try as many cheeses as possible, you can buy yourself a Cheese Cone––an affordable, convenient to eat option stuffed with a variety of pieces of cheese and other bite-sized goods that best compliment them.
This includes fresh fruits, dry fruits, cured meats, crackers and pieces of chocolates at the bottom to conclude the perfect snack. Since they offer such a variety of cheeses, this is a great way to get a little taste of many of them, with the cheeses inside the cones rotating based on availability.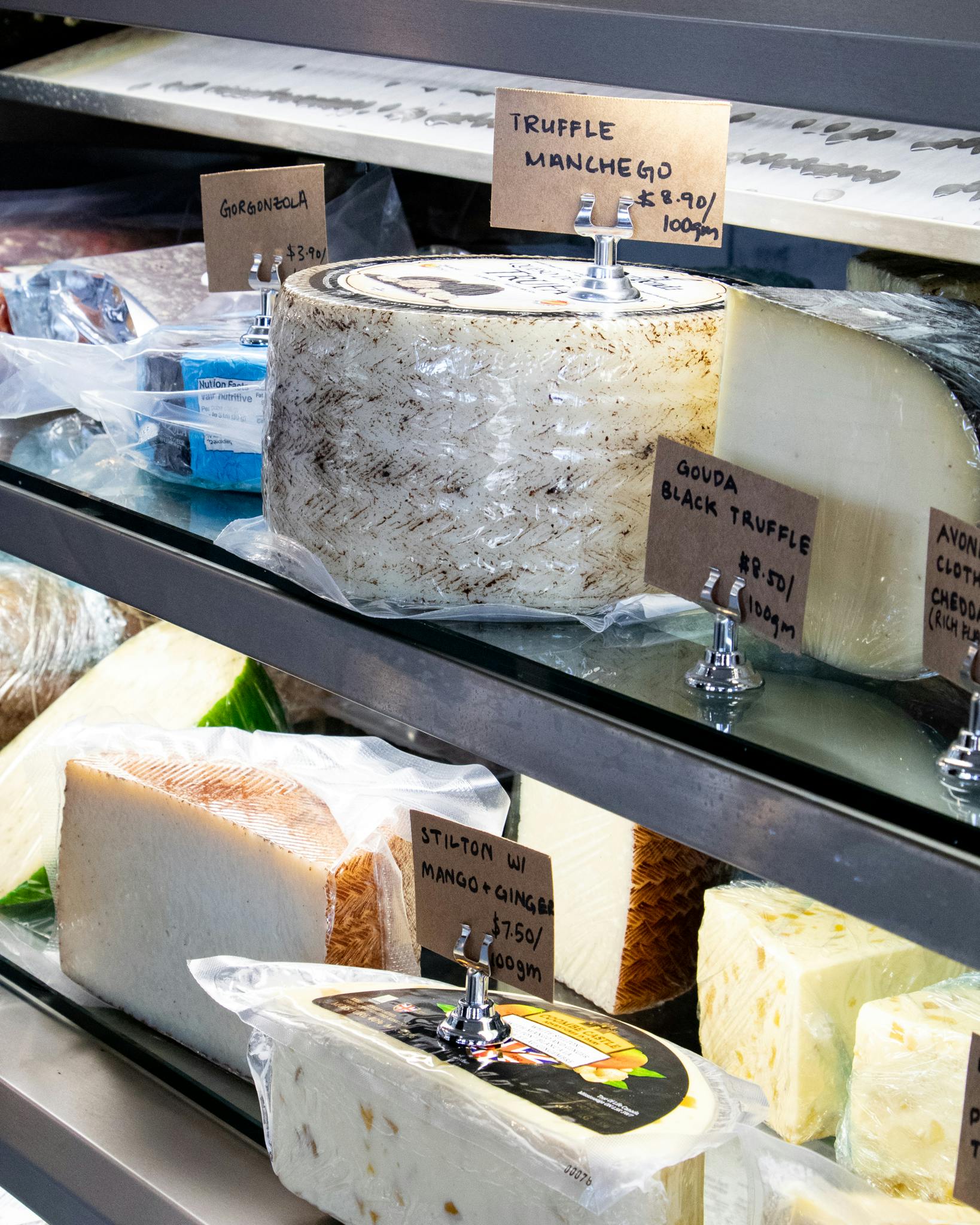 Amongst the current selection of cheeses, find a creamy Truffle Brie from France, "The Grey Owl" which is a goat cheese with ash from Quebec, an edible flower crusted Floral Machego, Truffle Machego from Spain, Stilton with mango and ginger and much more.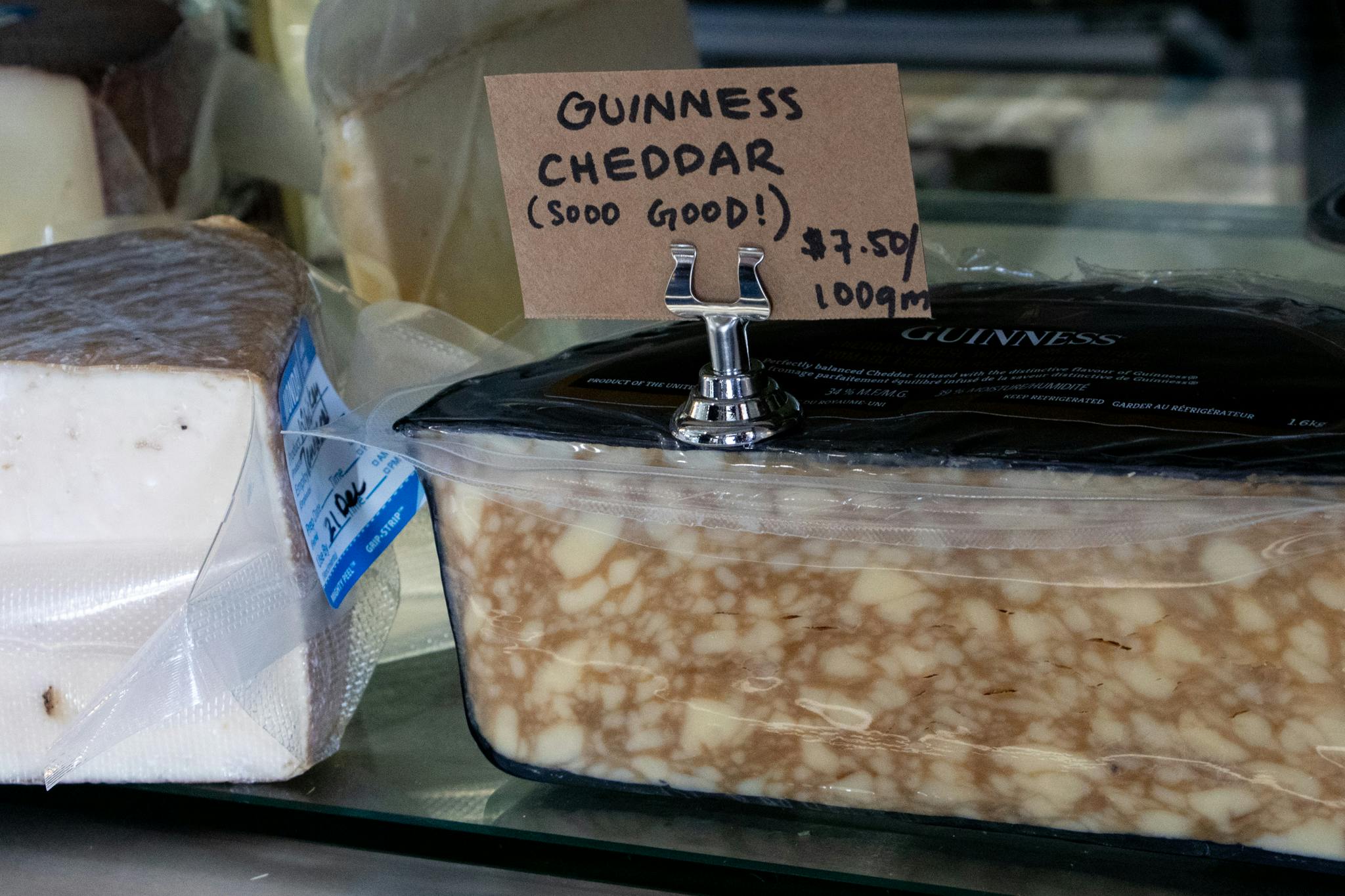 Despite noting her difficulty in choosing, topping Chai The Cheese Head's list of favourite cheeses includes the Truffle Brie, Brie de Meaux, Guinness Cheddar and Picobello, which is a Dutch gouda.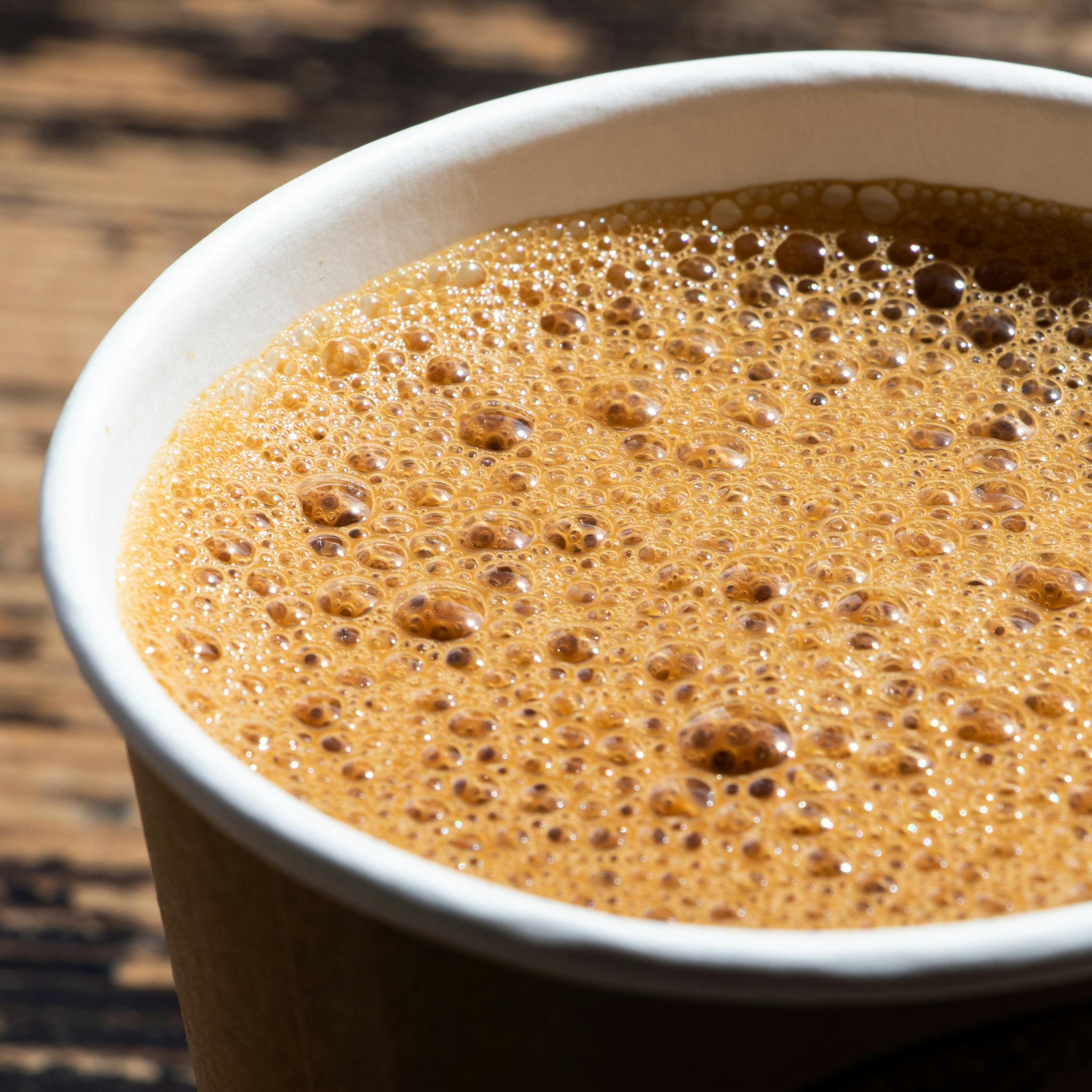 While Chai specializes in cheese, her partner Burga has a passion for Singapore butter-roasted kopi, which is the country's signature style of coffee. Strong in flavour and aroma, this beverage is made from coffee beans sourced from Malaysia. Roasted with butter and sugar until caramelized, you can find it at Kiss My Pans the classic way, mixed with condensed and evaporated milk, resulting in a perfect creamy and addictive blend of caffeine, available hot or iced.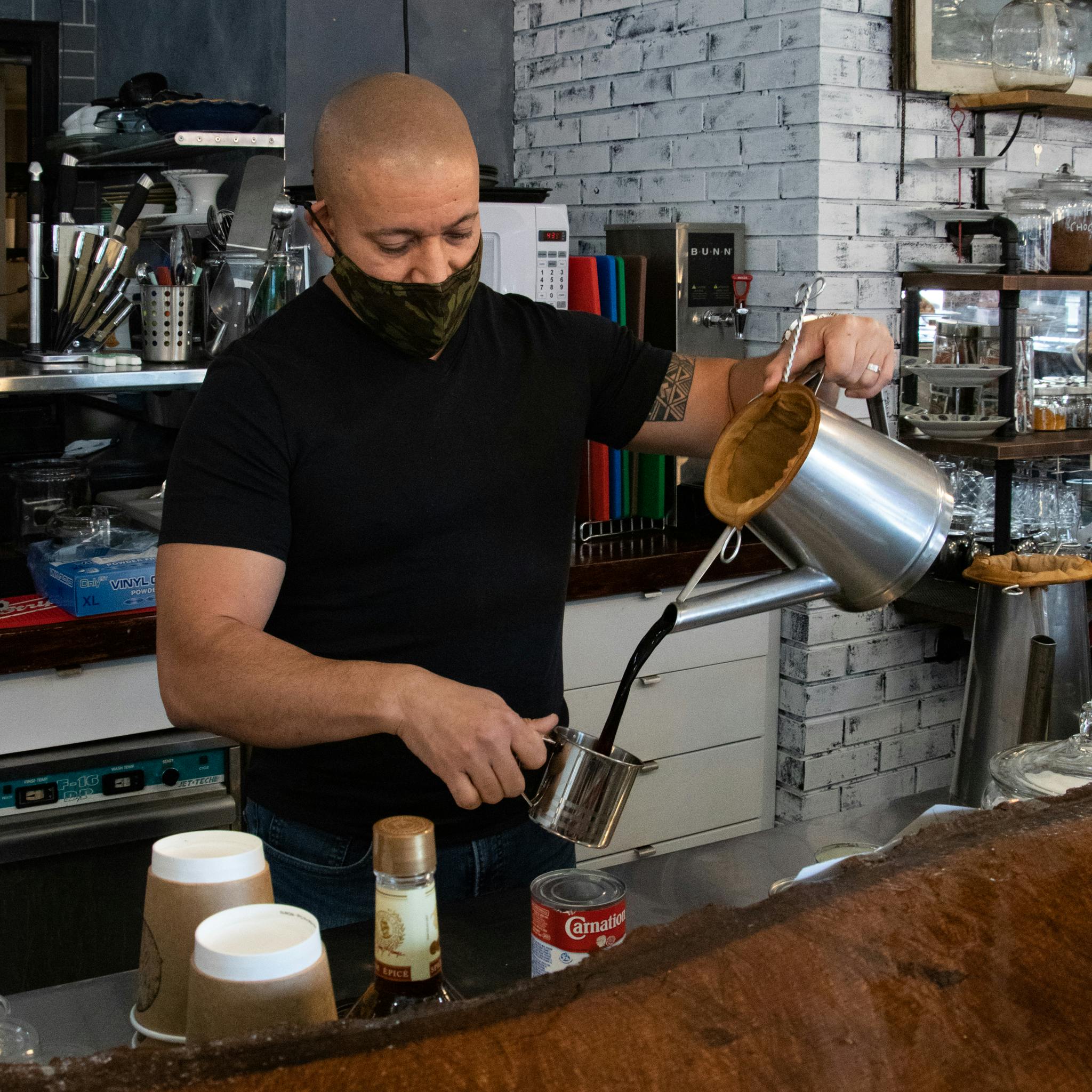 If you prefer your coffee made differently, Chai says just like western coffee, kopi can be made similar to lattes, cappuccinos and espressos. Burga is very flexible with accommodating to your beverage preferences and kopi here is made the traditional way, with cotton coffee socks and two stainless steal containers that are used to brew the coffee by pouring it back and forth, ultimately leading to the perfect drinking temperature for the warm version.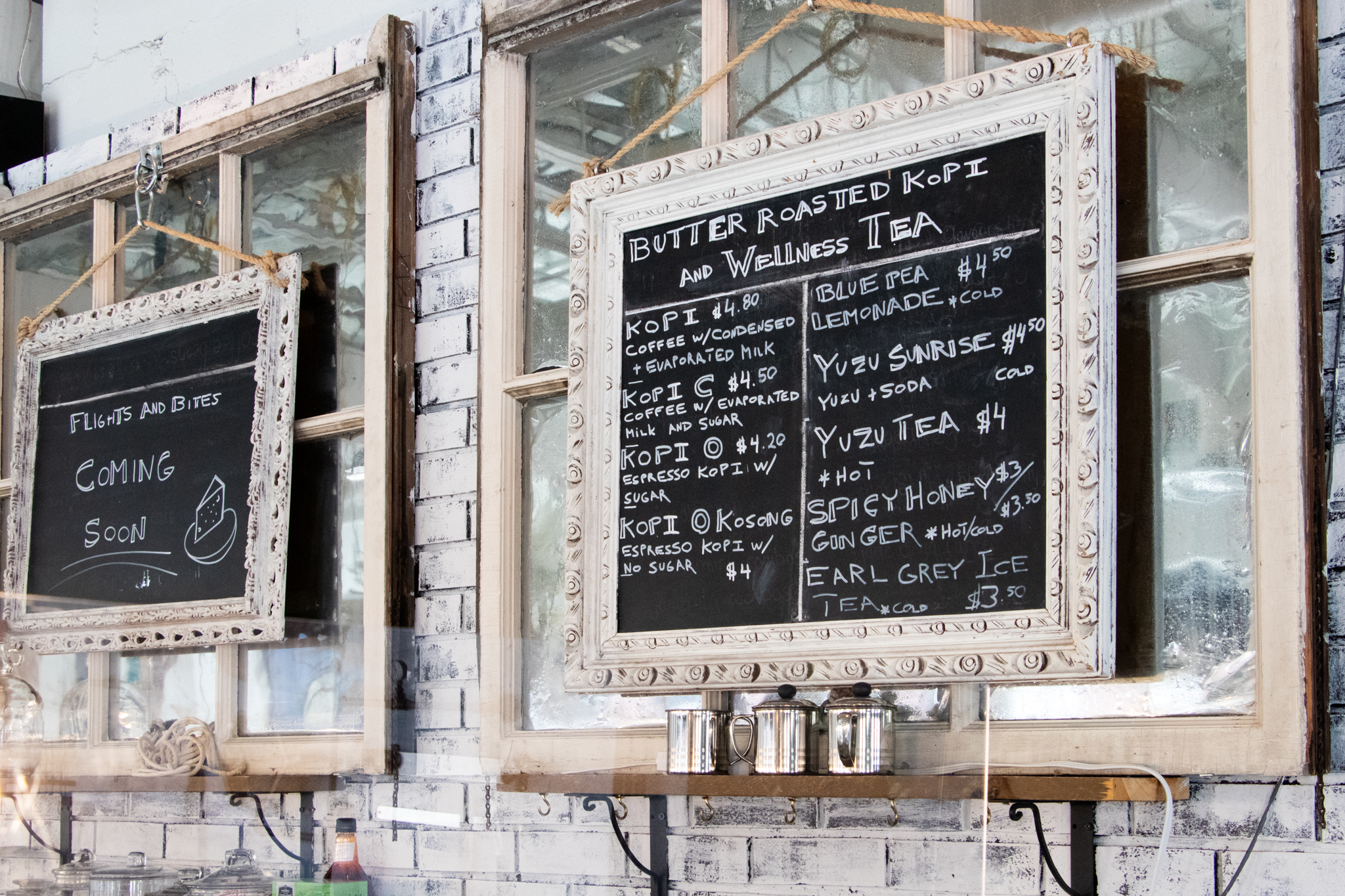 On the beverage menu, you can also find a handful of other carefully-crafted drinks, like a vibrant Blue Pea Lemonade and a refreshing and citrusy Yuzu Tea.
With a brick-and-mortar shop filled with cheeses and other speciality items, both internationally and locally sourced, the duo also wanted to ensure they created a space that could also be a home to share other entrepreneurs' small businesses too.
"Because we're new, we also want this to be a safe space for other entrepreneurs just starting up, this way, we can all benefit," says Chai.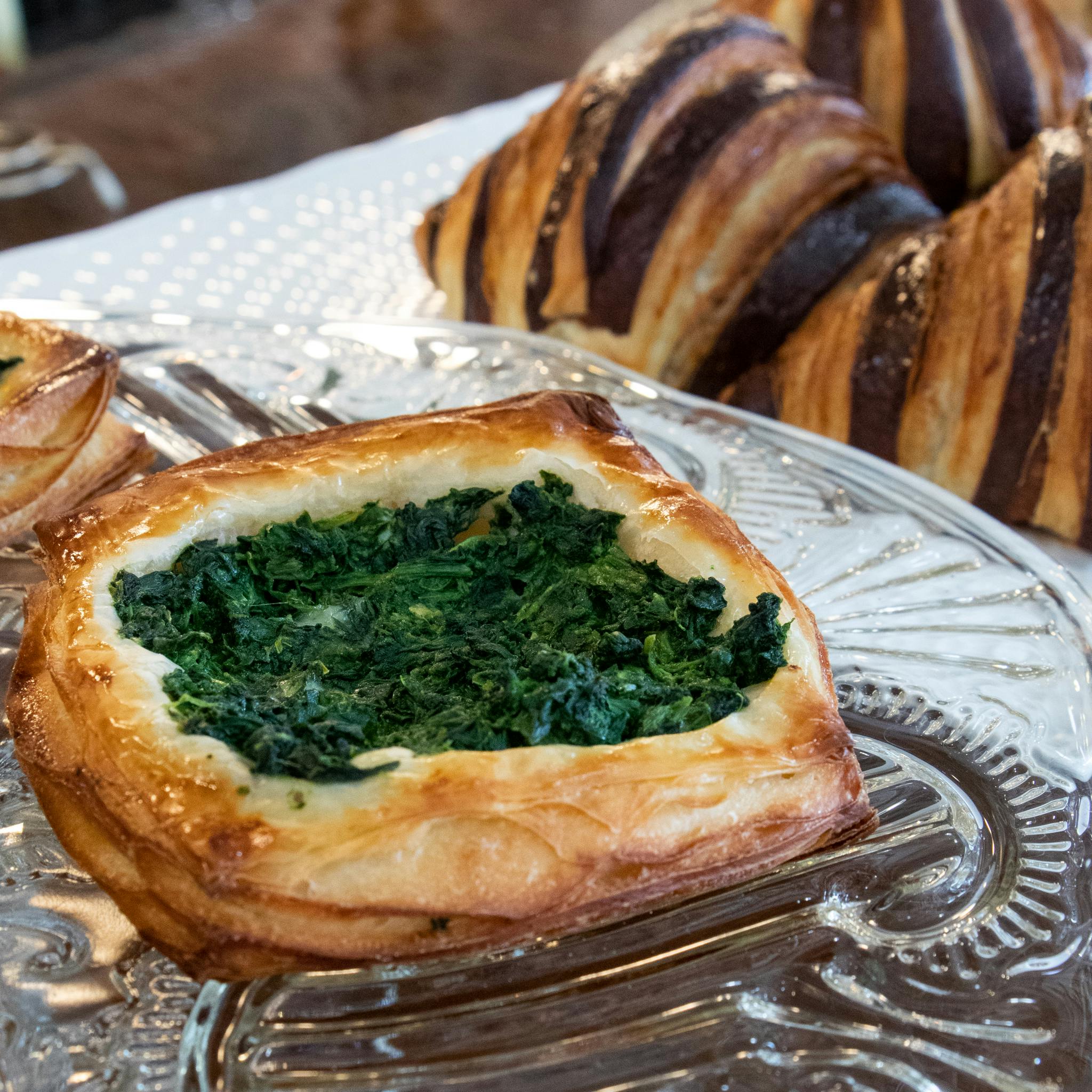 Working with a list of local vendors specializing in various food-focused items, find fresh breads like sourdough and multigrain, as well as pastries like spinach danishes and Nutella croissants from Goûter By RA, highly-regarded rotating flavours of pies from The New Pie Company, New Zealand savoury tarts from The Kiwi Bakers, Hokkien-style meat jerky known as Bak Kwa from Bak Kwa Toronto and more on the way. Look out for Kacao Republic alfajores and Death in Venice gelato hitting the shelves at Kiss My Pans within the coming weeks.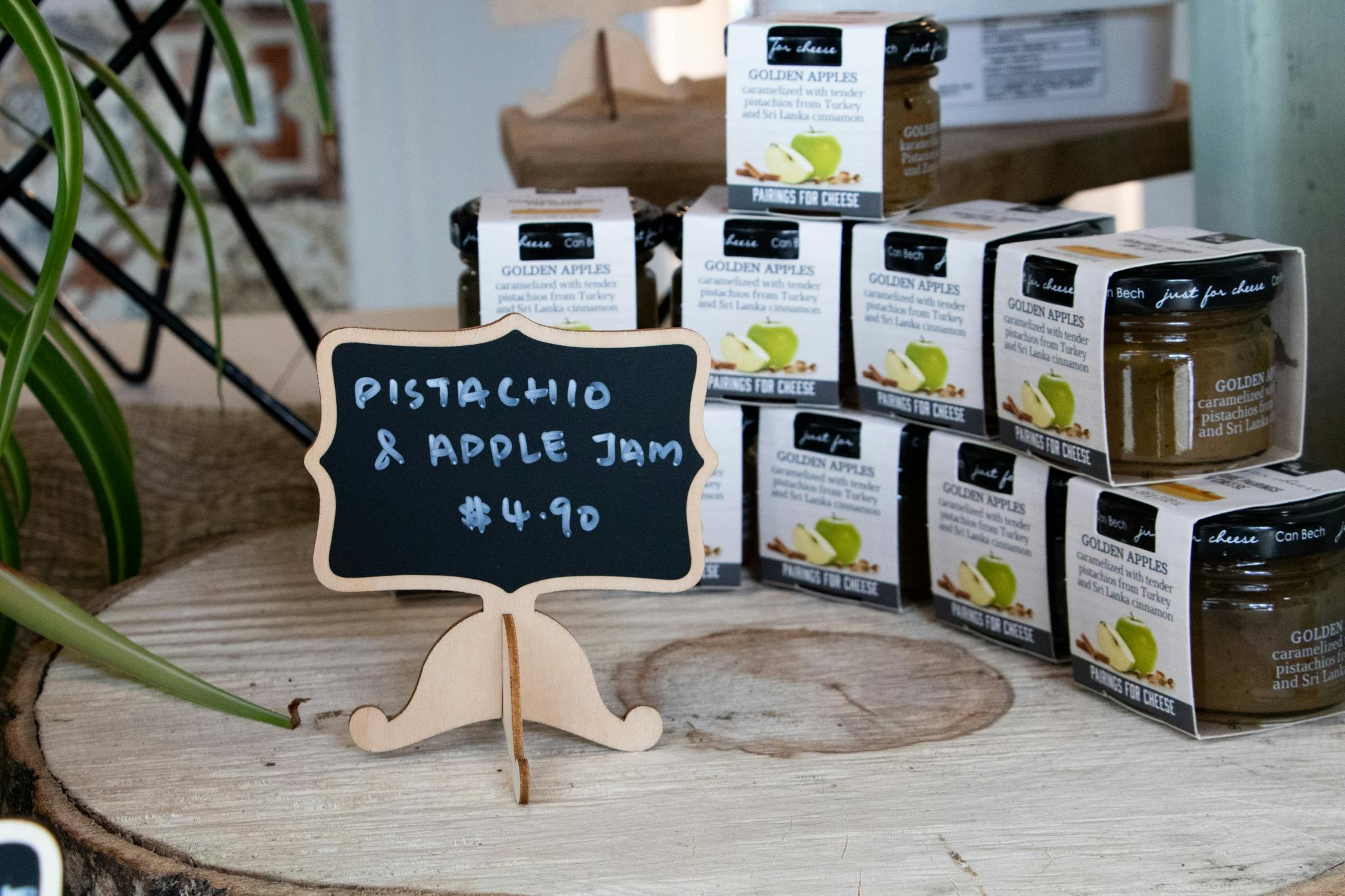 Store shelves and tables are stocked with other goods that are great accompaniments to your cheese finds, including various jams and jellies, caviar, organic wines, crackers and even black truffle chips.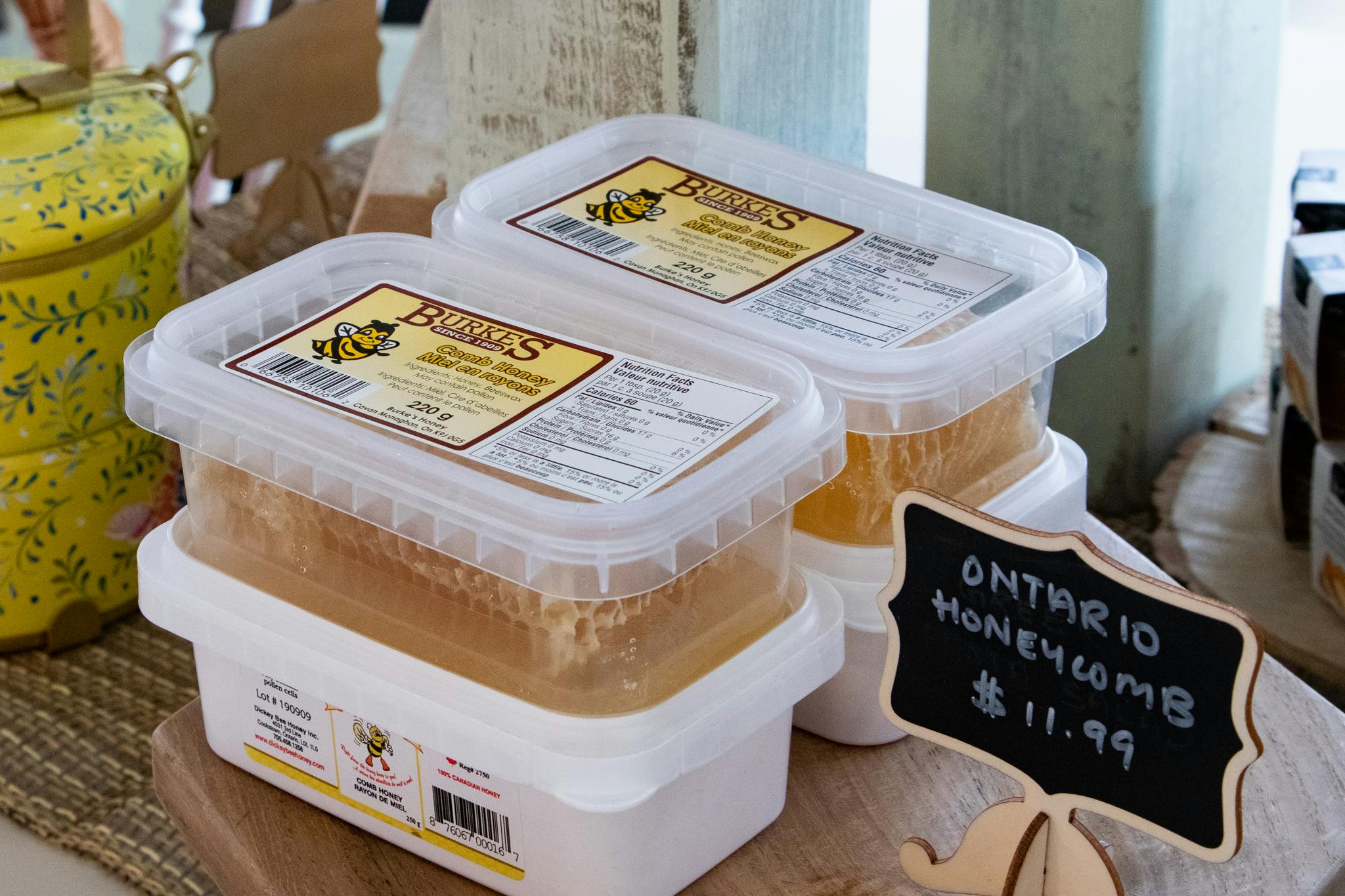 Wanting to offer customers as much variety as possible in their shop, you can expect for various gourmet products to make their way into the store that you wouldn't be able to easily find elsewhere.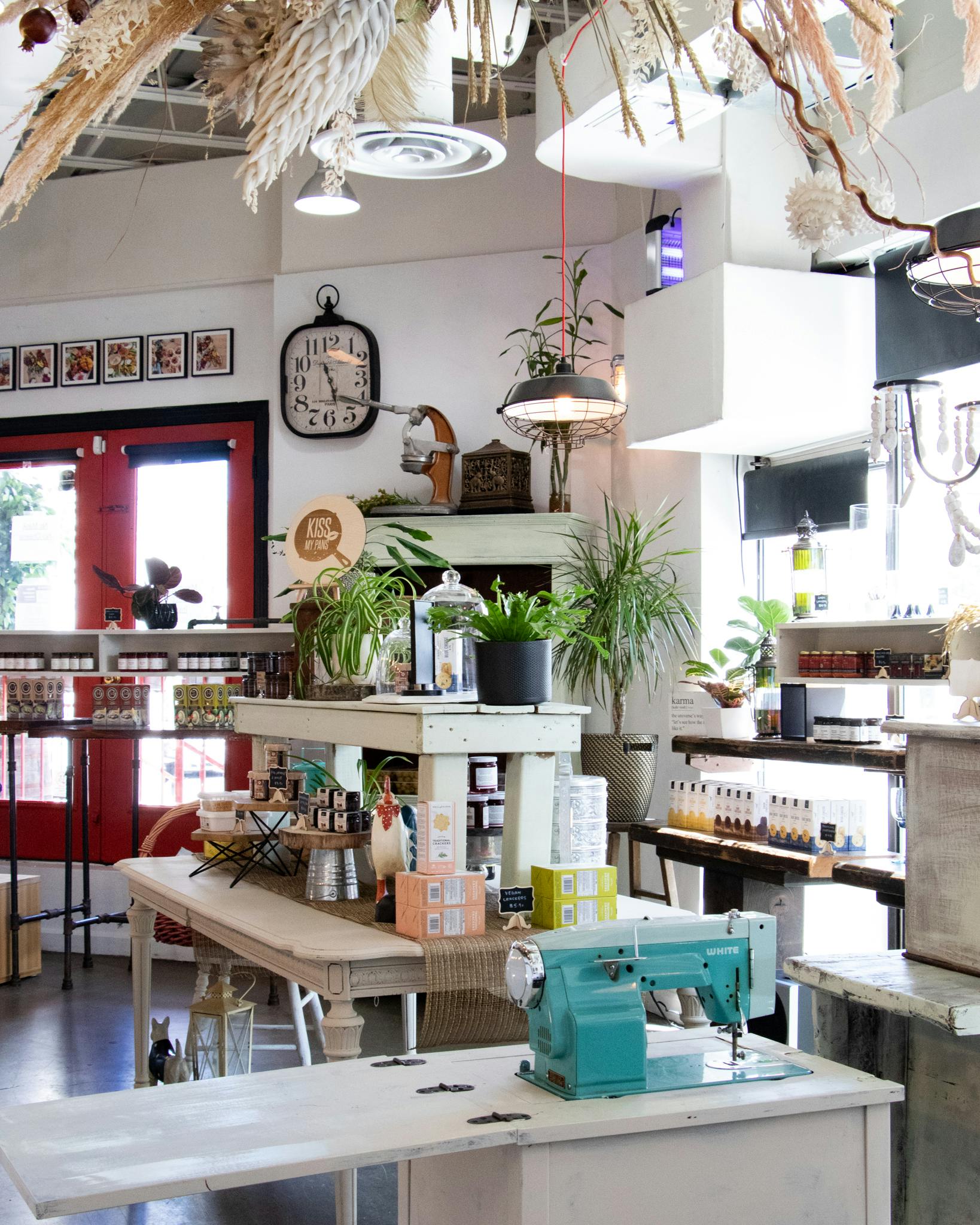 Kiss My Pans is open Tuesday to Sunday from 8:30 a.m. until 6 p.m. for all your kopi, cheese and gourmet goods needs. Be sure to follow them on Instagram to see all the new items they have in stock, as well as keep an eye out for when they launch their flights and bites menu.