What started as a food truck concept back in 2015, the team behind Fully Loaded TO have finally opened their first brick and mortar location. Located on the east end by the Beaches, owners Amanda Louie and Kevin Green are bringing massive fried chicken sandwiches to the area and after the success of their food truck, having a storefront was just a matter of time.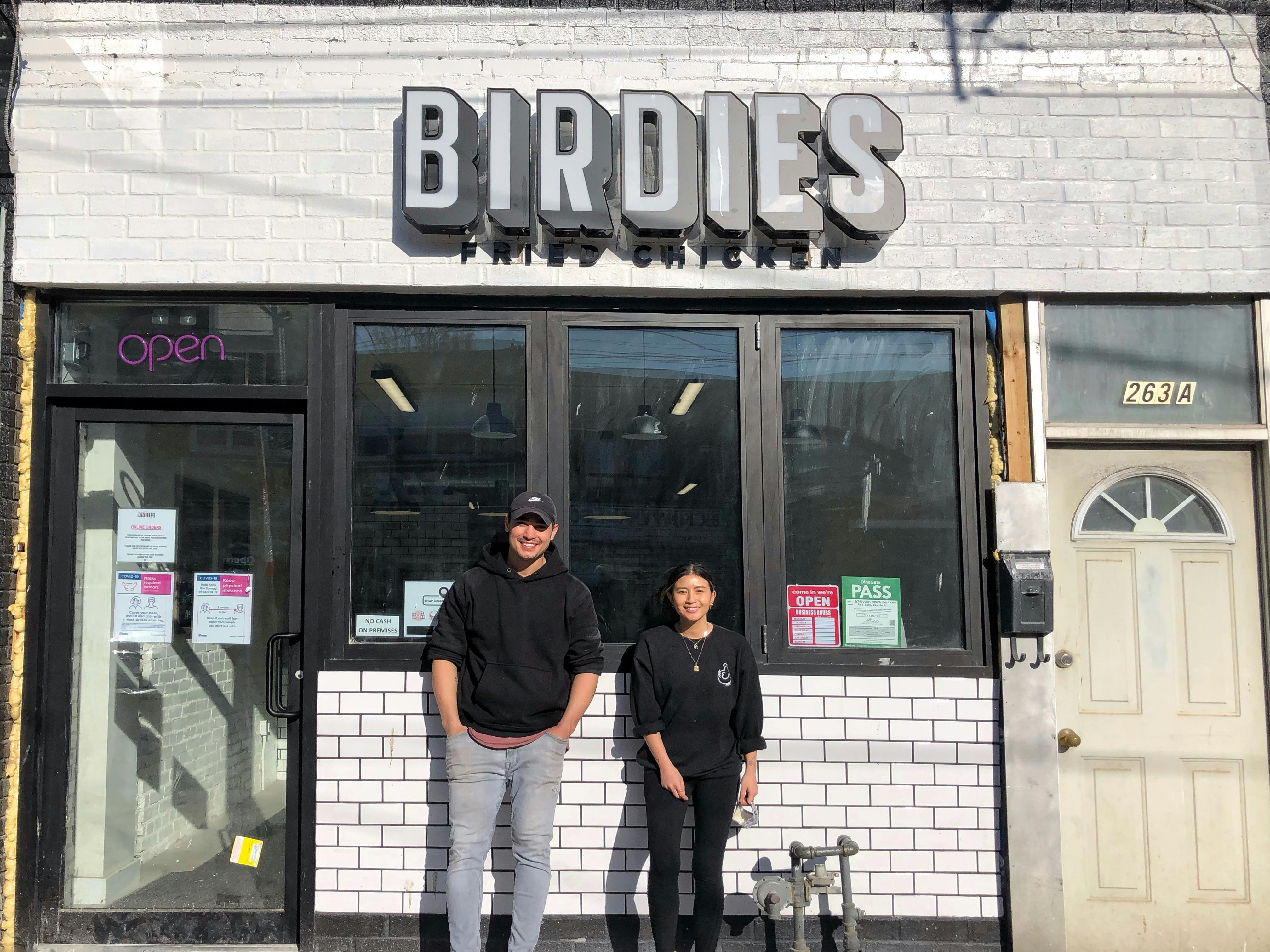 Owners, Kevin Green and Amanda Louie.
They opened on February 12 during the weekends and have sold out every day since they officially opened. They leased the space a year ago, but once the pandemic hit, everything was delayed. It wasn't until late last year that they could get the restaurant sorted and prepped to open.
"We knew we wanted to open up a storefront and this area was perfect because we live around this community," says Louie.
The Space:
This cozy little compact space displays exposed brick on one end. The open kitchen concept hides behind a pristine countertop outlined by subway tile.
As of right now, it appears to be a takeout space only but the owners are planning to open a dining counter that would run alongside the opposite wall (once indoor dining resumes). They may also add tables but will judge once dining becomes available again.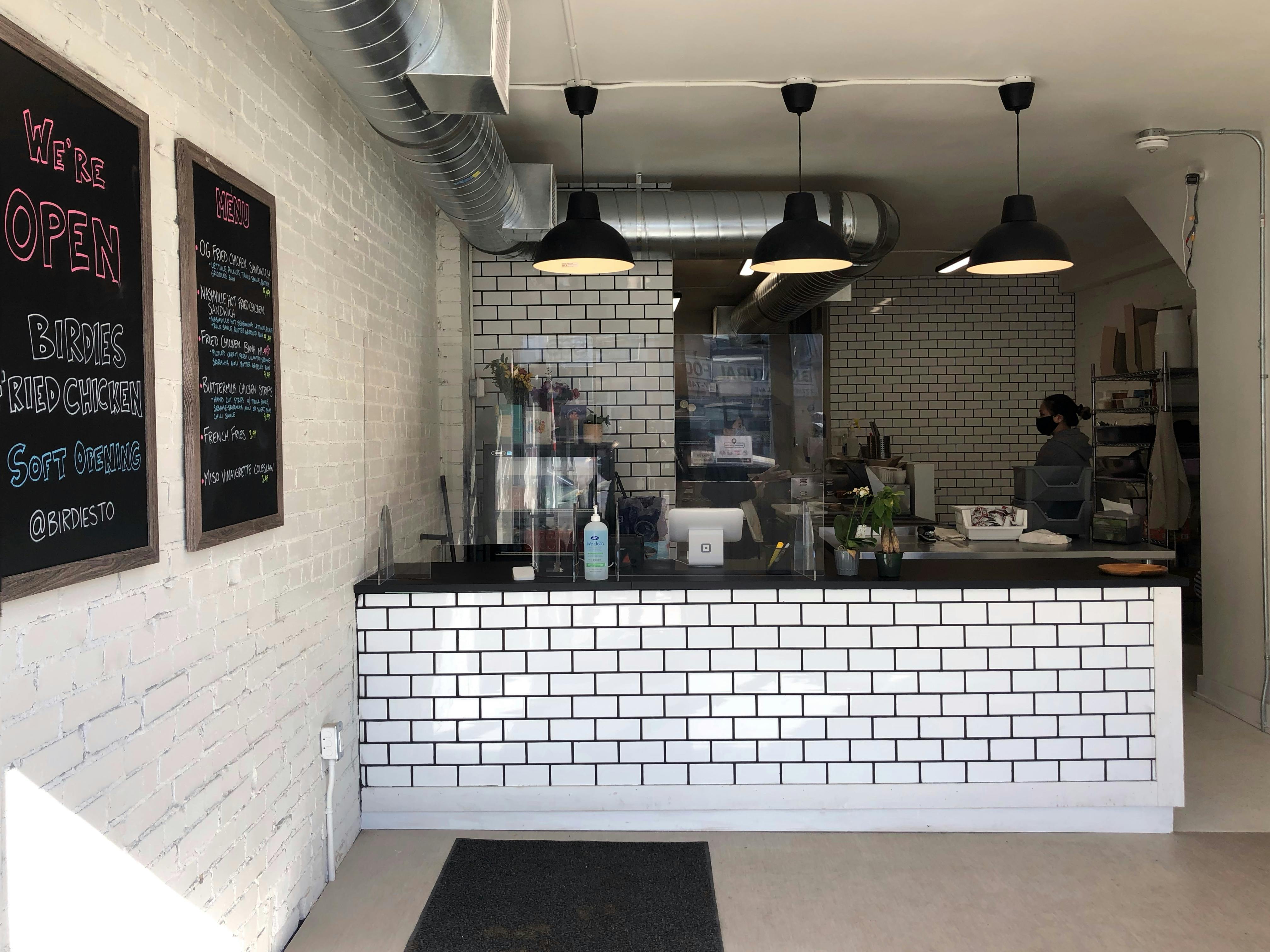 The Food:
The menu here is focused on fried chicken. They have a couple of sandwiches on the menu and some hand-cut chicken tenders as well. The menu is meant to be minimal as they want to focus on their signature item. The chicken here is buttermilk brined for well over 24 hours. They are hand-breaded every day and are supplied halal meat.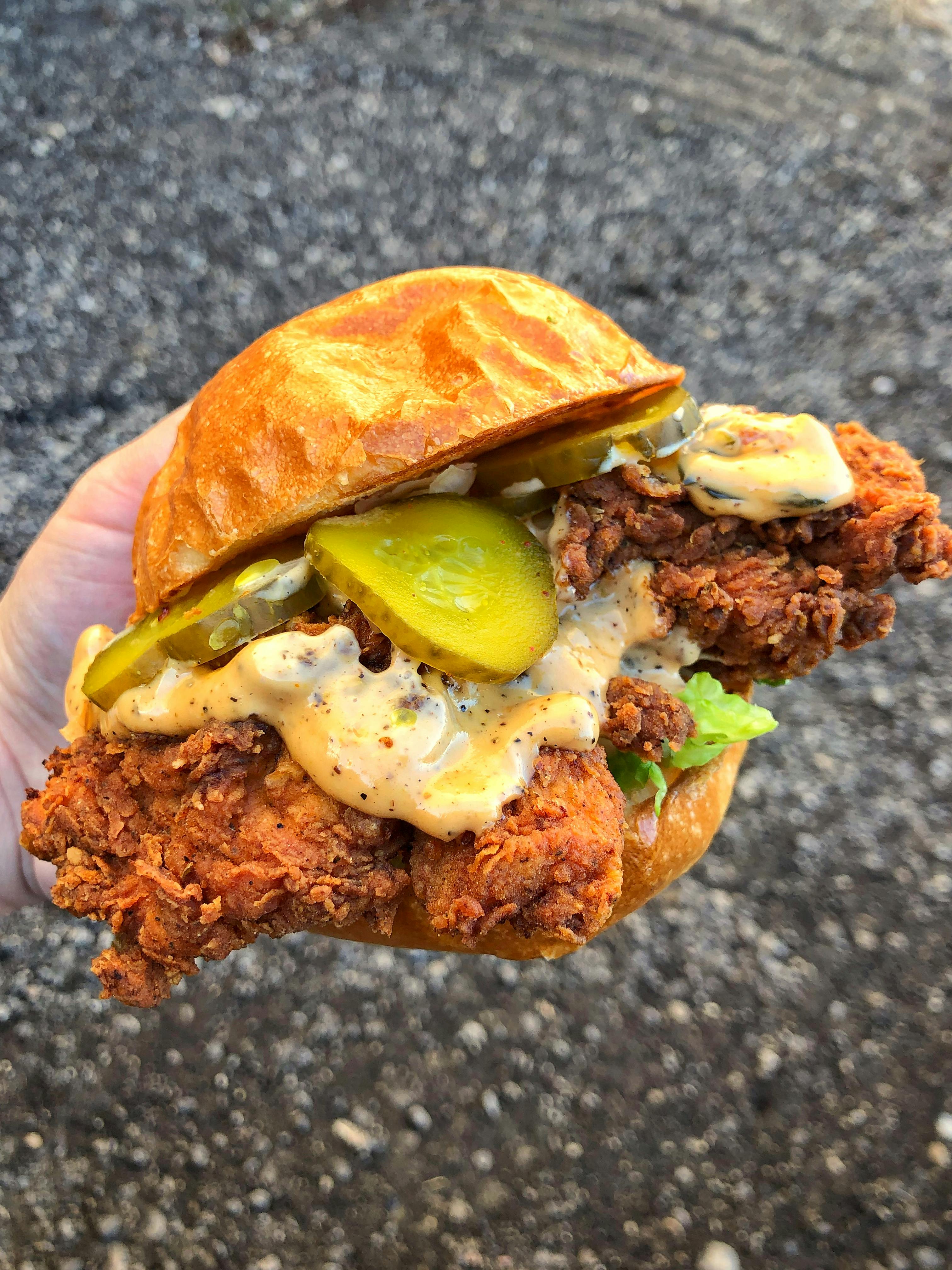 The OG Fried Chicken Sandwich is their signature item. The fried chicken is a buttermilk brined leg that comes nestled into a butter griddled bun and is topped with lettuce, pickles and truck sauce. The crunch on the chicken is unbelievably crisp and juicy. The tangy truck sauce works incredibly well with the slightly sweet and briny pickle slices as well.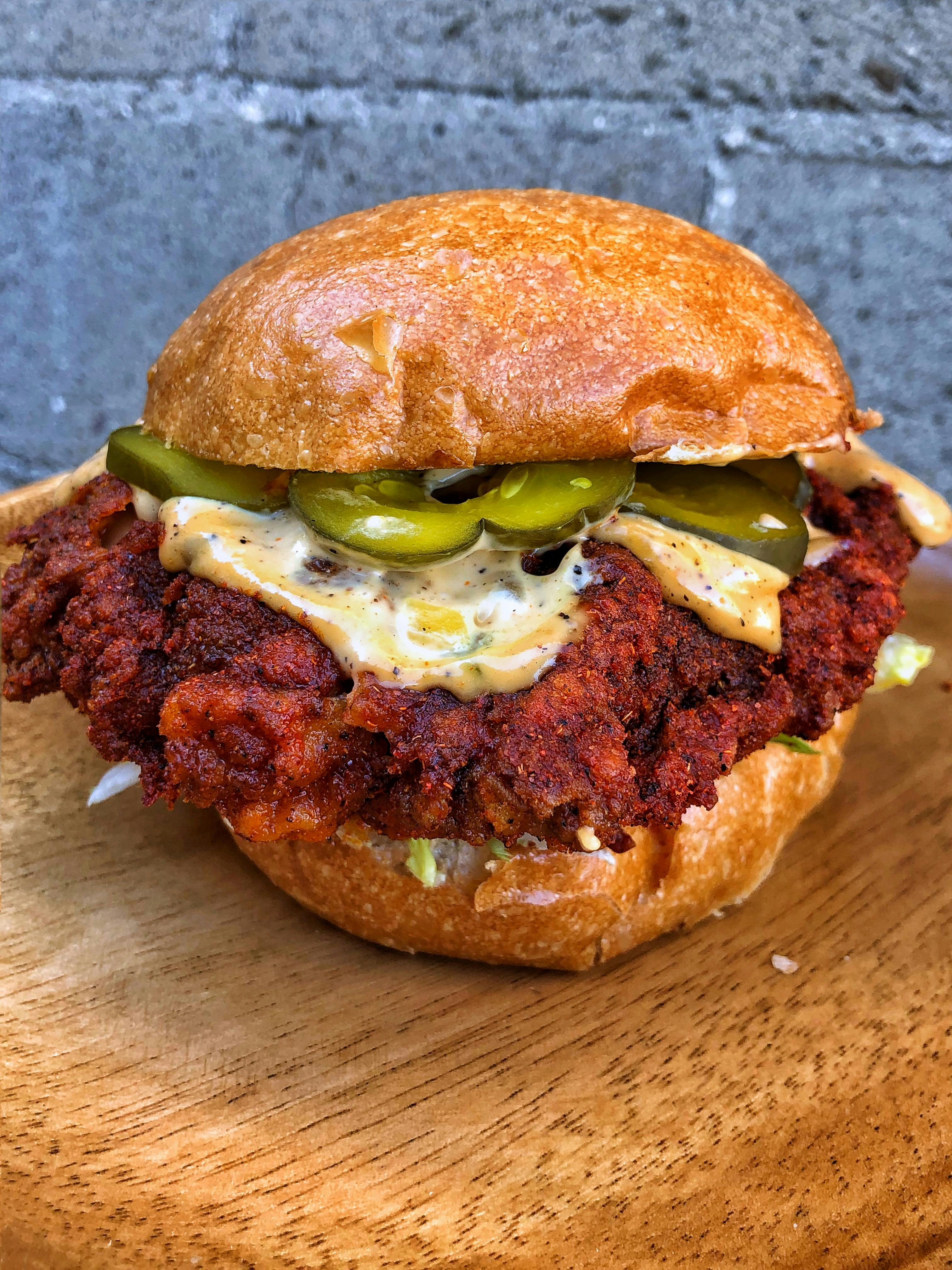 Their rendition of Nashville hot chicken looks and tastes different than most. Though it's a trendy dish around the city, the one here at Birdies still feels different. Dressed up the same as the O.G., it comes heavily seasoned with Nashville peppers and spices that make this one a danger for those with a low spice tolerance.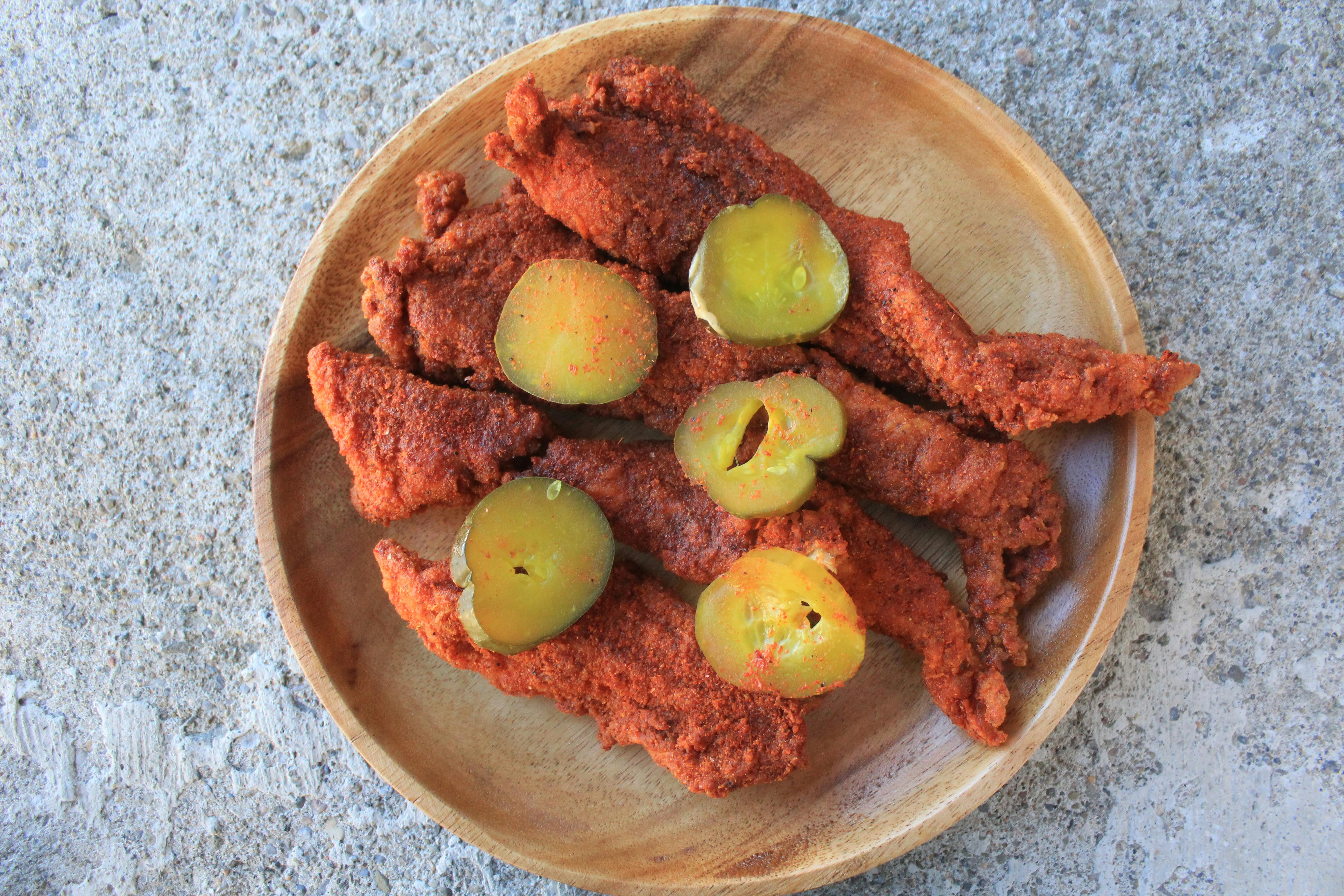 Their Nashville Chicken Tenders are hand-cut and doused in a healthy serving of spice are served with the restaurant's signature truck sauce.
They are currently only open three days a week (weekends from Friday to Sunday) for their soft opening, but they plan to expand those hours soon. They will also be adding more menu items and specials, so be sure to keep an eye out. They have sold out every weekend, so if you want to get your hands on some of their crispy fried chicken, be sure to order ahead of time directly through their website.