Photographs by Keessa Lynch
A coffee shop by day, and cocktail bar by night, La Piscina is one of those hidden gems that, once you discover it, you'll become a regular in no time.
Previously known as Safehouse Coffee, La Piscina was an espresso bar at the same location at Brock and Dundas West for over five years. Around the time of the pandemic, owner Tyler Kostman knew that serving up coffee alone wasn't going to cut it.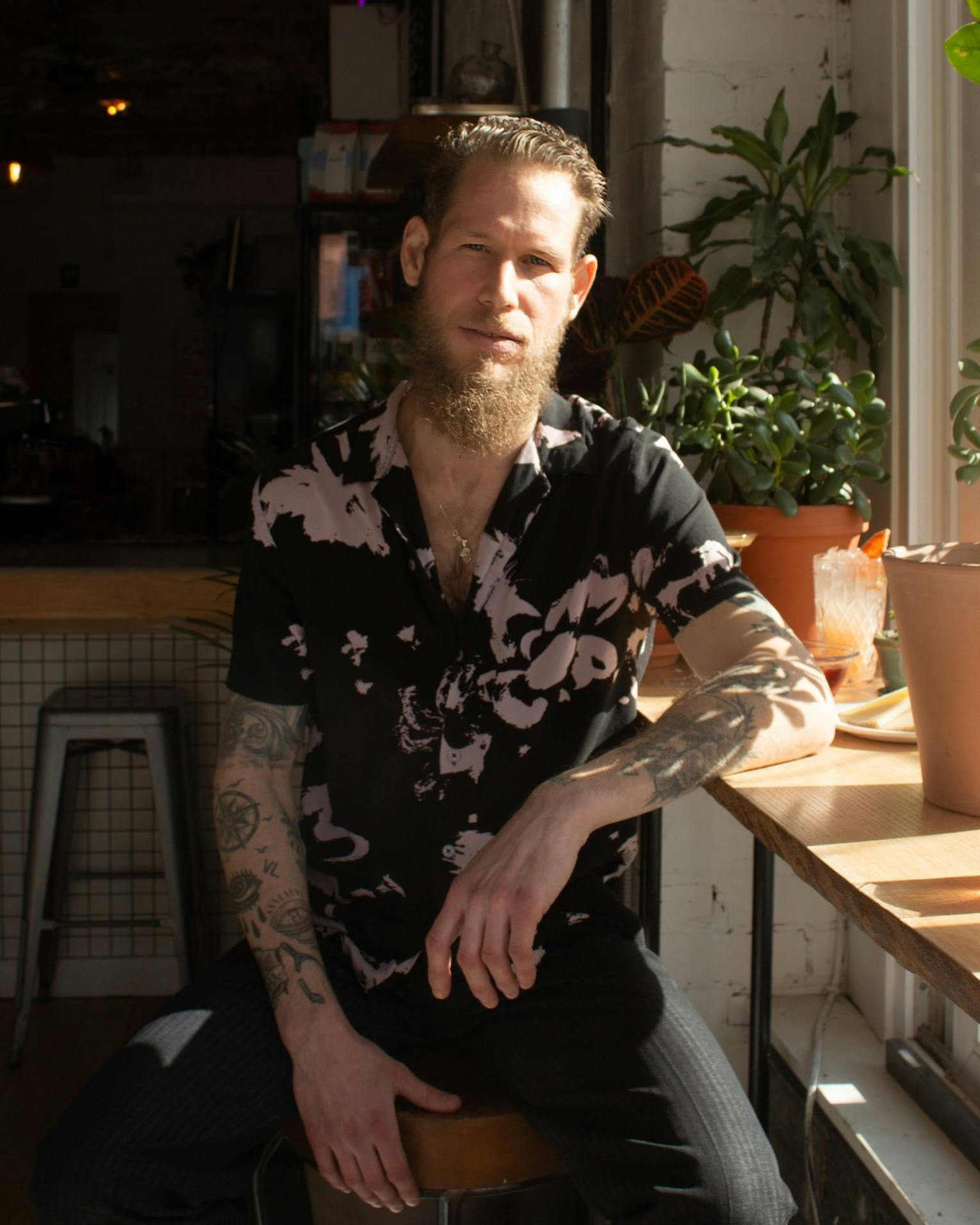 He says, "During one of the lockdowns, I went out and bought a fridge and a freezer and decided to add a bunch of local pantry items into the mix, keeping in mind that that was just going to be a sort of pandemic solution."
About a year ago, Kostman realized that the space would be best suited as a bar, with the option of serving liqueur and booze at night. He drew inspiration from the cafés he frequented during his time living in Spain, where they would go from being a casual coffee shop by day, and slowly transform into a bar by night.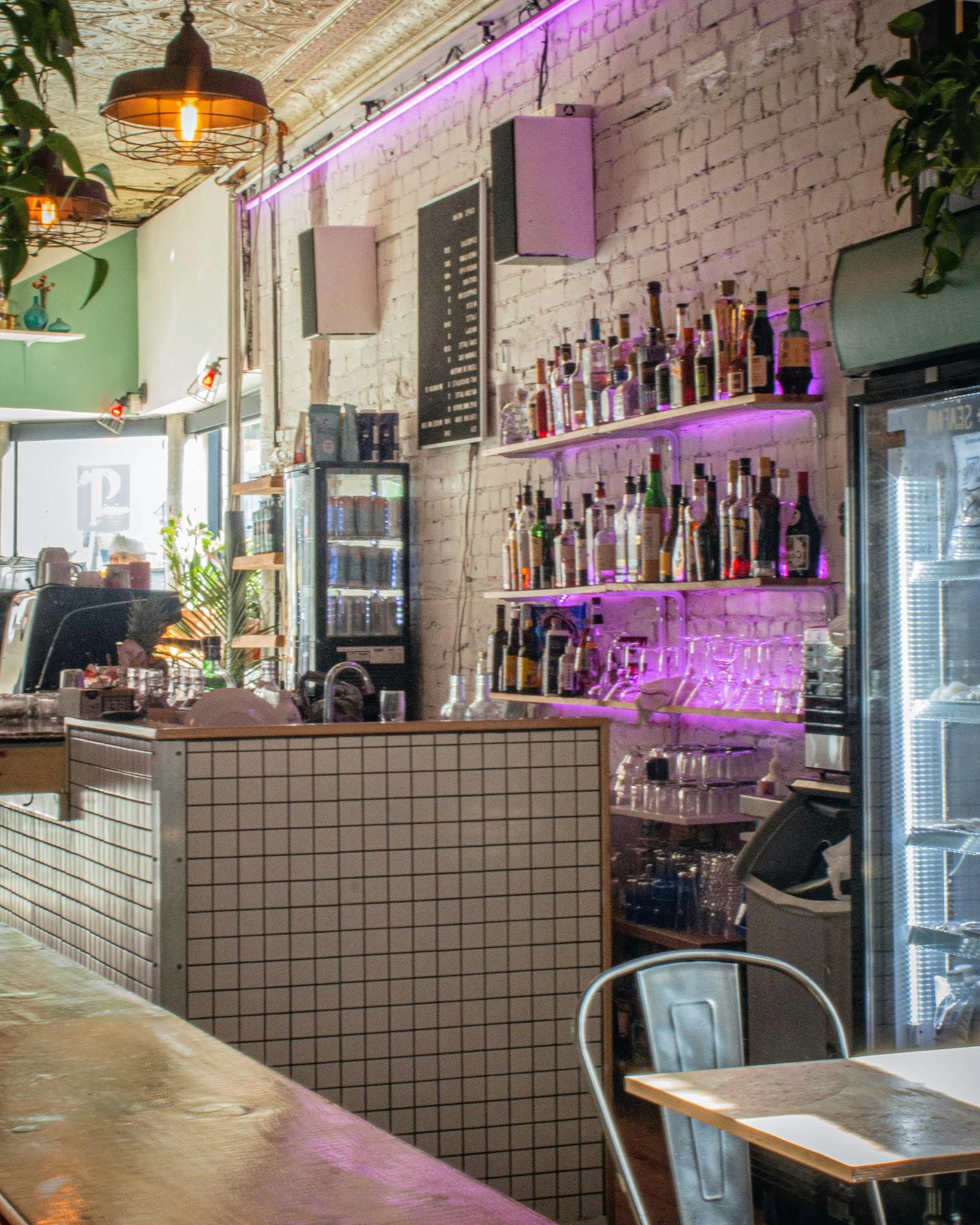 As a DJ and lover of the Toronto music scene, Kostman thought that the value proposition for La Piscina would be to also host live music, DJ, and art events to support the neighbourhood's local artists. Using the café to bar format allowed Kostman to make the most out of the space and has given him the creative freedom to make La Piscina into a one-of-a-kind spot with so many different offerings.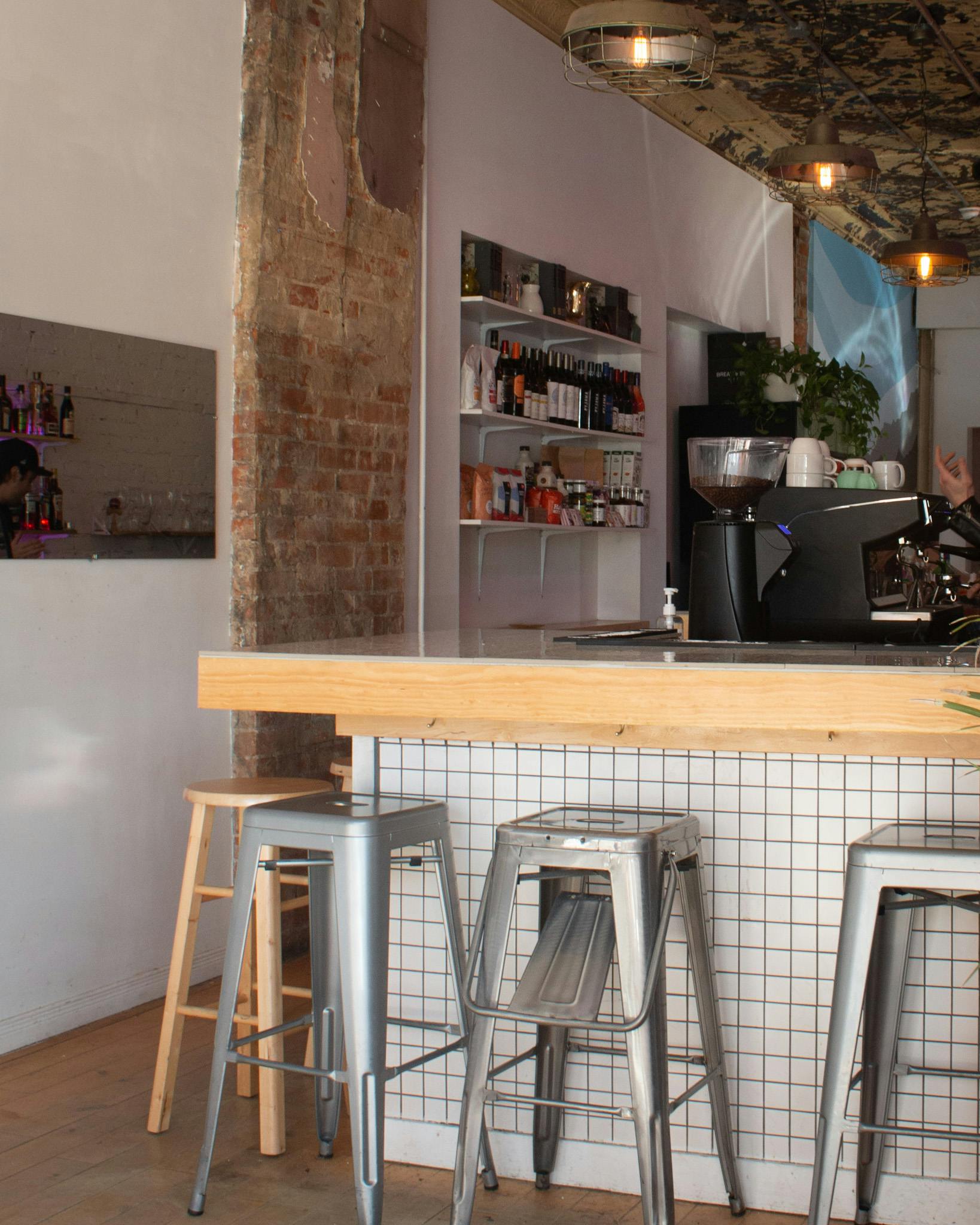 The space is warm and welcoming, with generous amounts of natural light pouring in through the large paned windows lining the front. There are so many intricate details throughout that are definitely worth noticing, like the ornate ceiling, which hasn't been touched since Kostman purchased the space years ago. Another addition was the expanded terrazzo bar, to offer more seating options for those busier nighttime services.
Exposed white brick line the Western wall, which are lit up beautifully from the carefully placed LED lights, transforming the space into a pink-hued dreamland when the sun goes down. The black and white 'Hi!' tiling in the front area has become Toronto-Insta famous and also remained untouched during the pandemic conversion of the space.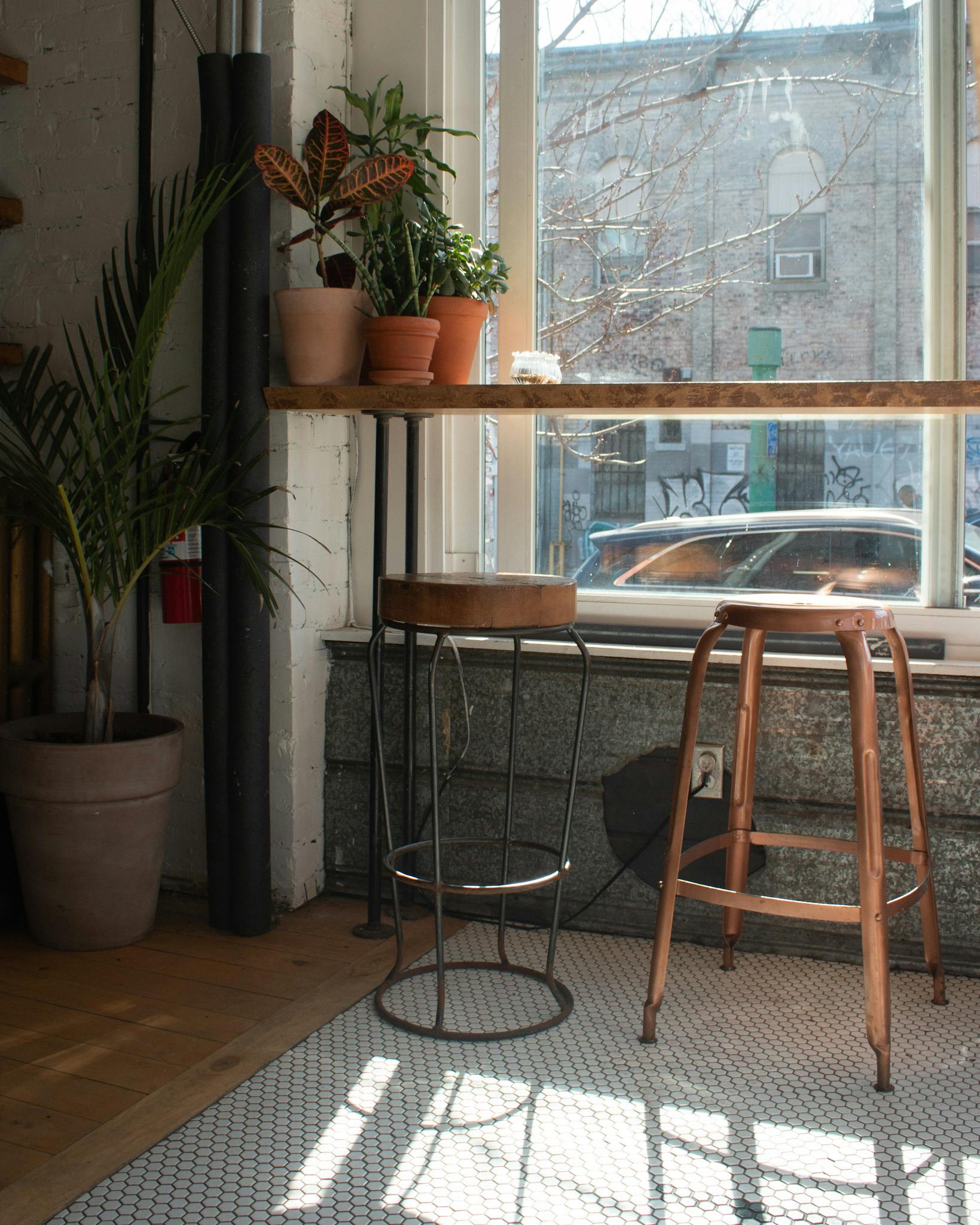 There are a couple of low-top tables towards the back of the space, excellent for intimate conversations, but the best seats in the house are hands-down the stools by the front windows, where you can sip on incredible drinks, while people watching the day -- or night -- away.
As previously mentioned, Kostman spent about a year and a half living in Barcelona, and his time there has left a permanent impression on him. He says, "It's crazy because even after fifteen years, I'm still drawing inspiration from the experience." That being said, the majority of the items on the menu are heavily influenced by Mexican and Spanish culture.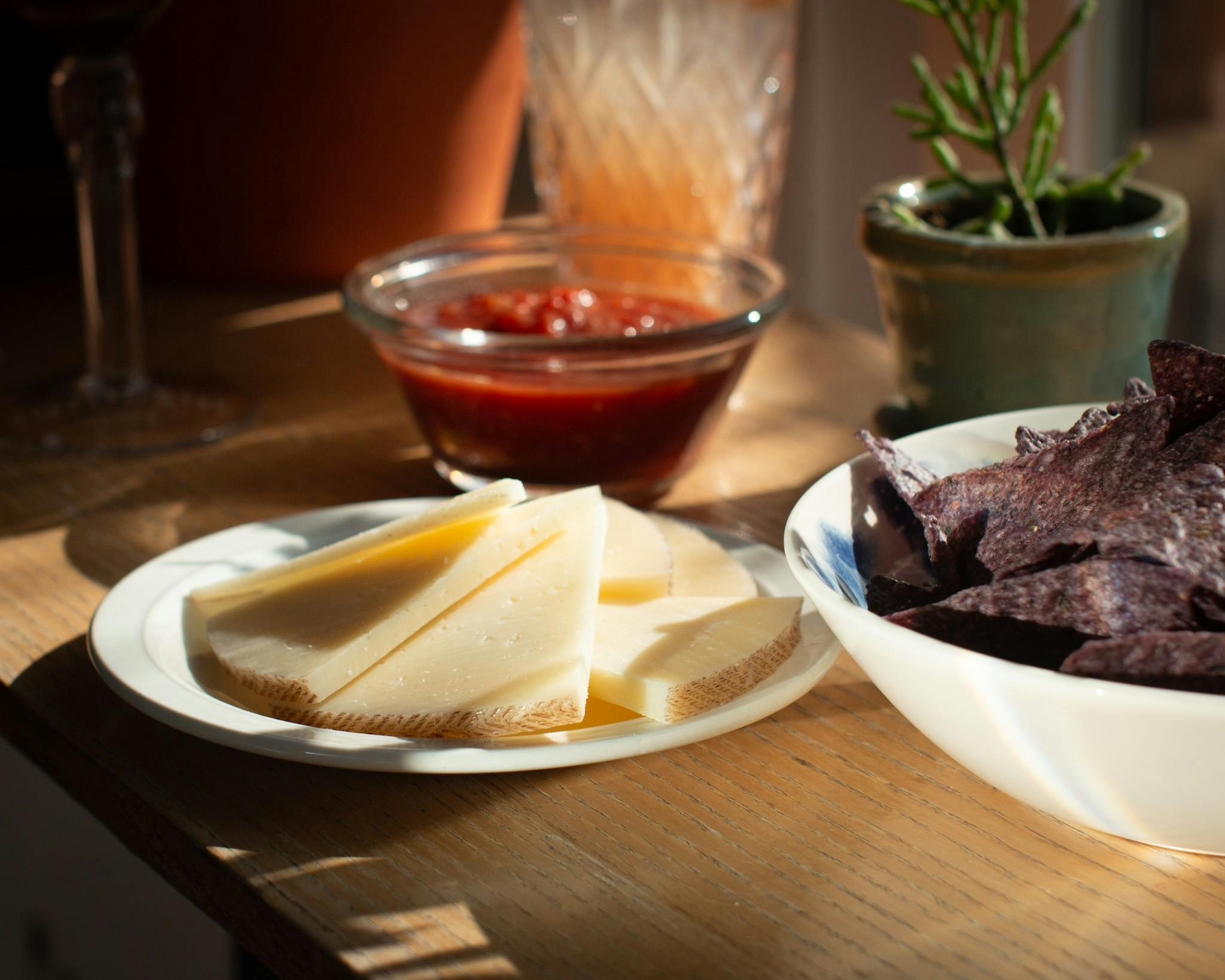 La Piscina will provide you with the perfect fix if you're looking for a couple of light bar bites -- like organic chips and salsa -- to tide you over before a bigger meal. The Manchego cheese, for example, is a classic sheep's cheese sourced from Nosso Talho and has a rich buttery texture that goes down nice and smooth while sipping on a crafted cocktail.
As for the wine program, Kostman wanted to feature more natural, organic, and eco-conscious companies with a sustainable mandate. For instance, the mead by Lost Meadows Meadery in Egbert, ON, is a super funky wine with a truly unique taste. In short, mead is a honey wine made by fermenting honey mixed with water, and sometimes with added ingredients such as fruits, spices, grains or hops.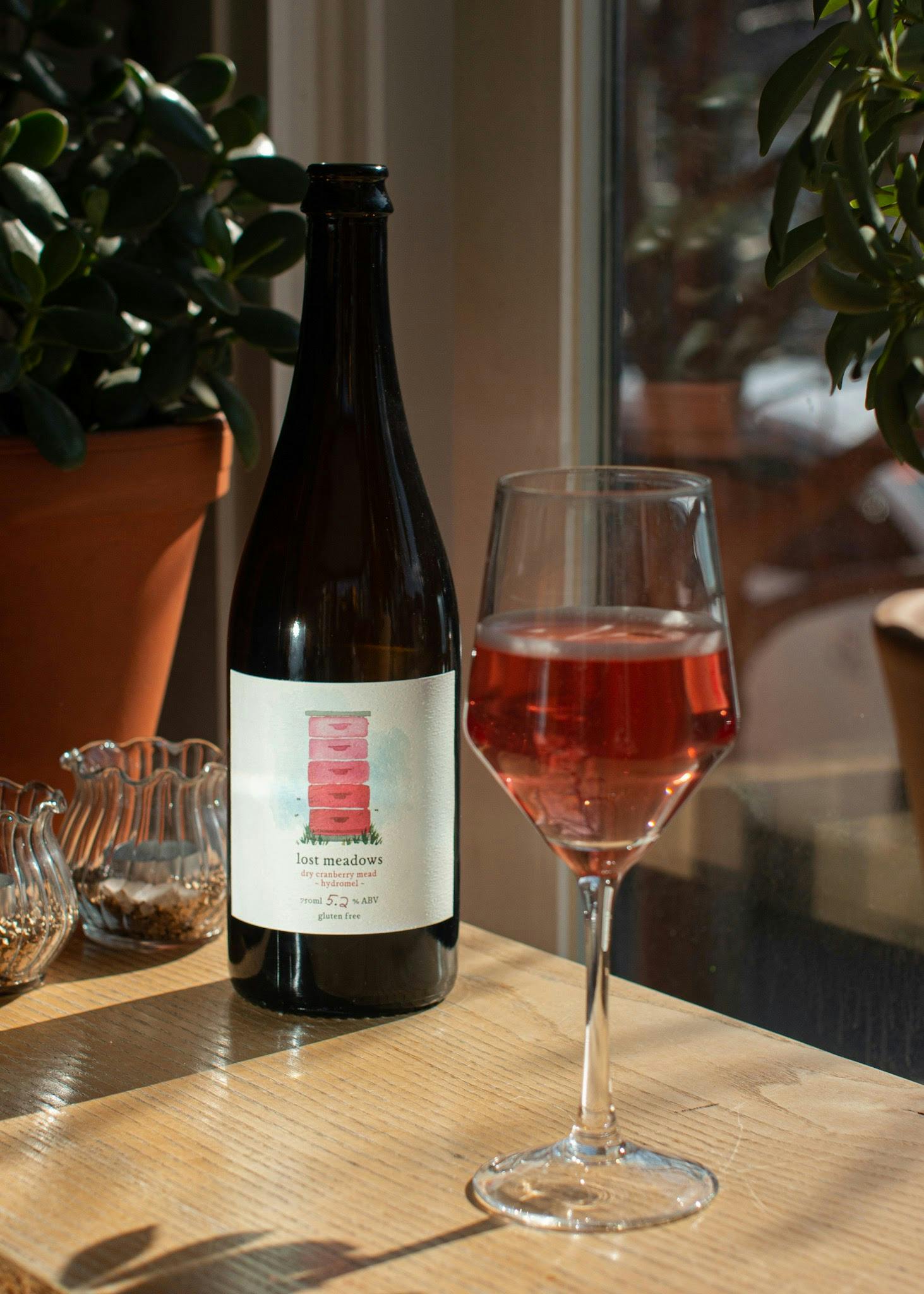 This mead in particular -- Hydromel -- is as refreshing as it gets, with a balanced sweetness from the honey and crispness from the dry cranberries, perfect for summertime sipping.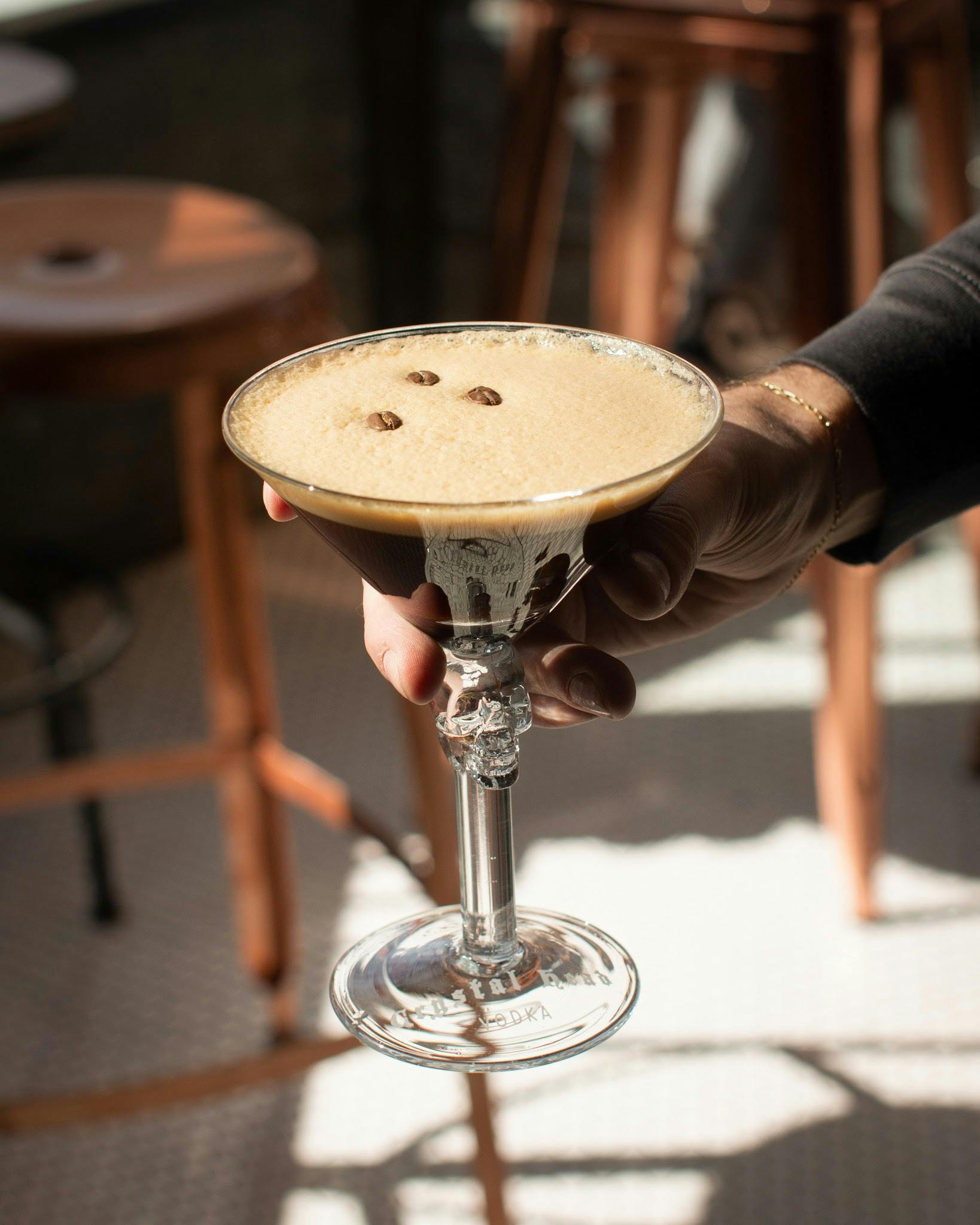 On the liqueur front, their cocktails are made using only top-notch ingredients. For the Espresso Martini, they are using Crystal Head vodka, Havana 3 Rum, Tia Maria coffee liqueur and freshly pulled espresso. Not to mention, they serve them up in an awesome Crystal Head branded glass for that added touch of elegance.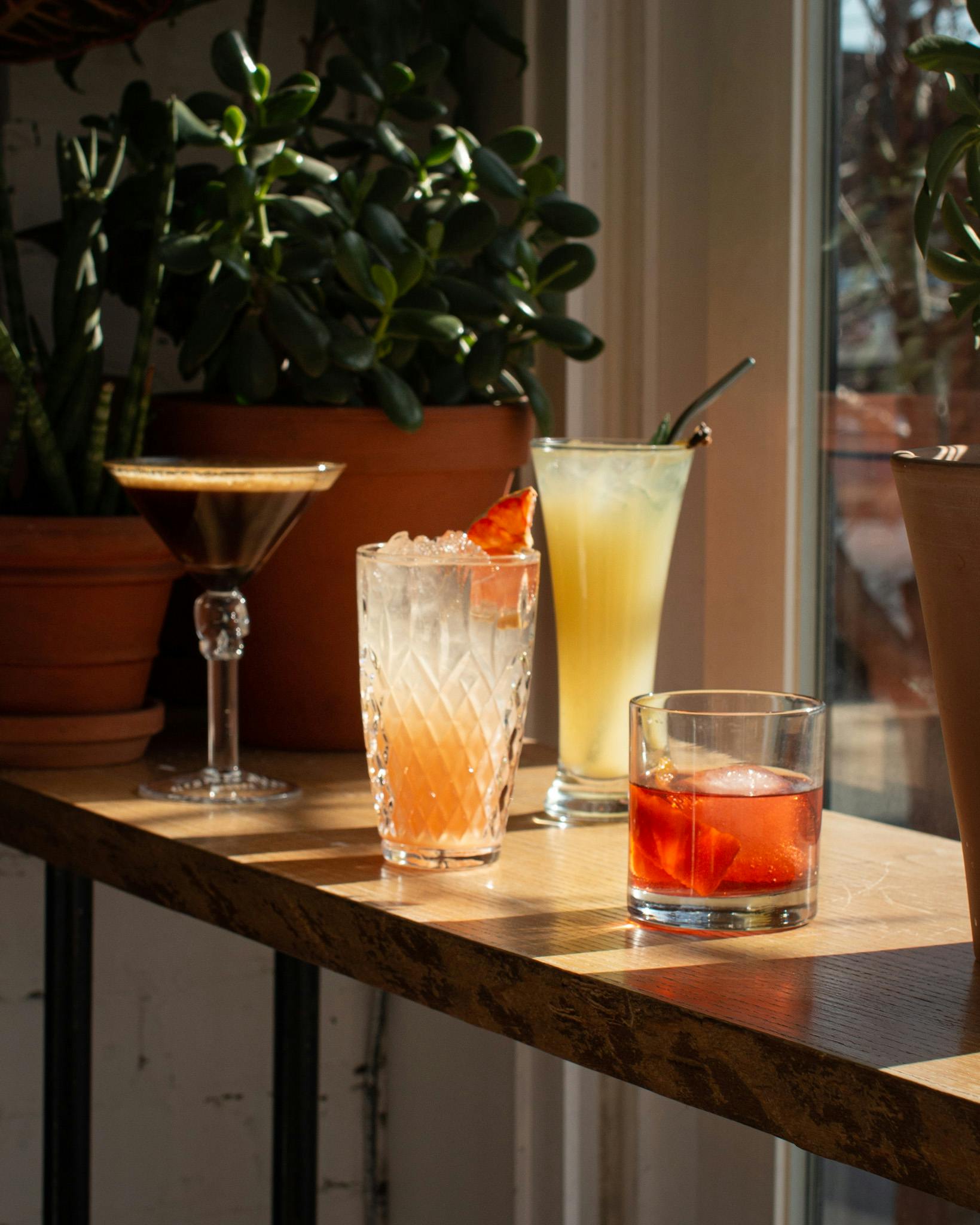 The Oaxaca Old Fashioned is a Mexican play on a classic but with mezcal tequila instead of whiskey for that smokey finish. Another fan favourite is the Elope in Vegas, a twist on a Paloma, with fresh lime juice, grapefruit, agave syrup, Prosecco -- to dry it out -- and sea salt, for a tropical beachy feel.
Lastly, you've got the 7 Mile Beach, a take on the mule, with El Jimador Reposado, pineapple juice, lime juice and ginger beer for a spicy, bright and citrusy finish on the palette.
DJ sets are currently on the programming docket every Friday and Saturday night, with open deck Sundays for those who'd like to try out a new set in a comforting space. They also have no corkage fees on Wednesday nights, so be sure to stop by to get your fill of wine while chilling out to some sweet vibey tunes.
La Piscina is located at 1615 Dundas St. West and is open 12 p.m. to 2 a.m. Wednesday to Sunday, and 12 p.m. to 6 p.m. on Tuesday.