Mabu Sizzle is a new restaurant part of the Mabu Generation family that focuses on modern Taiwanese eats with Chinese and Japanese influences. Similar to that of their parent company which opened their first location in 2013, the concept here differs because Mabu Sizzle, as mentioned in their name, specializes in sizzling hot plate cuisine.
Initially opening their doors at 465 Queen Street West in October 2020, the company took the time to do a complete rebranding, including creating a whole new menu, which launched in August of this year.
According to the team at Mabu Generation, the idea behind Mabu Sizzle was to serve quality food for an affordable price in a unique way. Aside from the entertainment aspect, sizzling platters provide what regular plates don't; when the iron plates sizzle as the sauce is generously drizzled on top of them, it enhances the drool-worthy aroma of the dish that surely has all your senses captivated.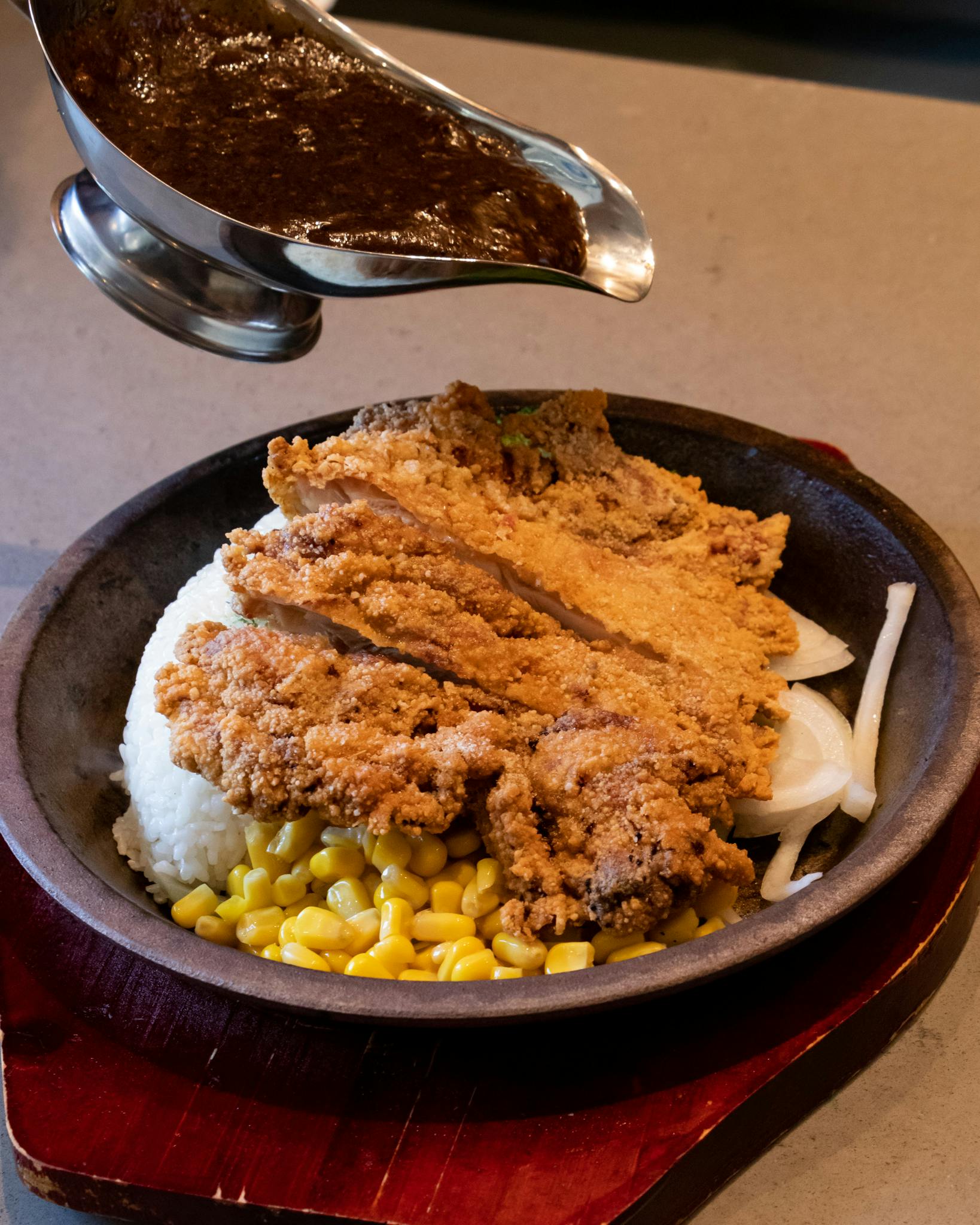 On how they do it, the team says, "We heat the iron plate up to 280 degrees Celsius just in 70 seconds to make the magic happen. When the hot iron plate is ready, the raw meat and vegetables are placed on the hot plate and cooked in front of customers. It's a fairly simple yet interesting way to serve food with our secret source."
Approaching traditional Taiwanese cuisine from a modern standpoint, there's nothing short of variety on their extensive menu.
One of their top dishes is Pepper Pepper. A crispy chicken fillet sliced over a bed of your choice of rice, pasta or fries and corn. It's served in a hot iron plate and, once it reaches your table, is topped with the restaurant's signature black pepper gravy to make it sizzle.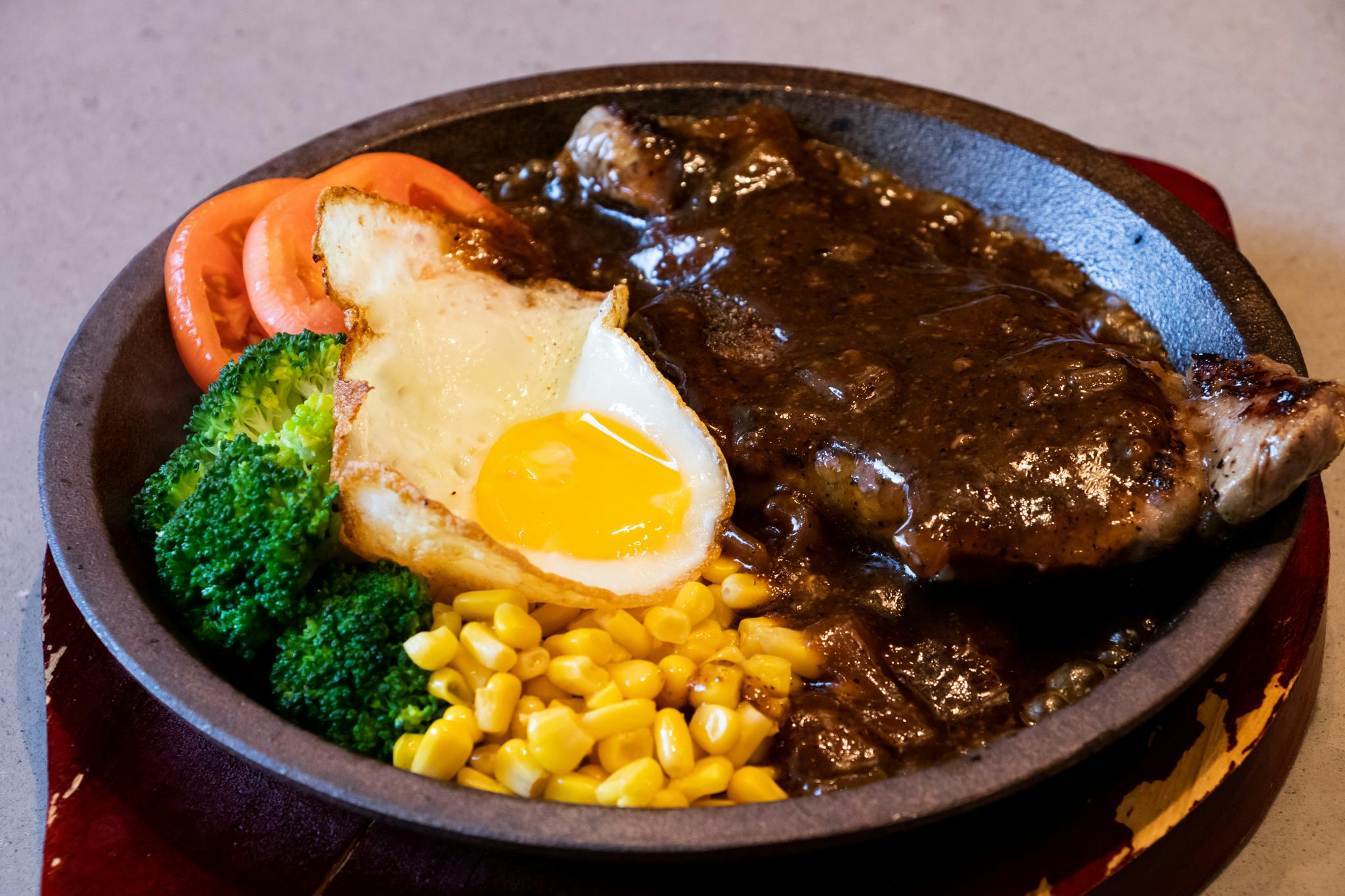 Similar in concept and equally as popular is Mama's Steak. It's a triple-A sirloin steak accompanied by onion, corn, tomato, broccoli and a fried egg on the sizzling plate. It's also topped with black pepper gravy, which is not overpowering in a strong pepper flavour. In fact, the thick sauce is a good balance of sweet and savoury.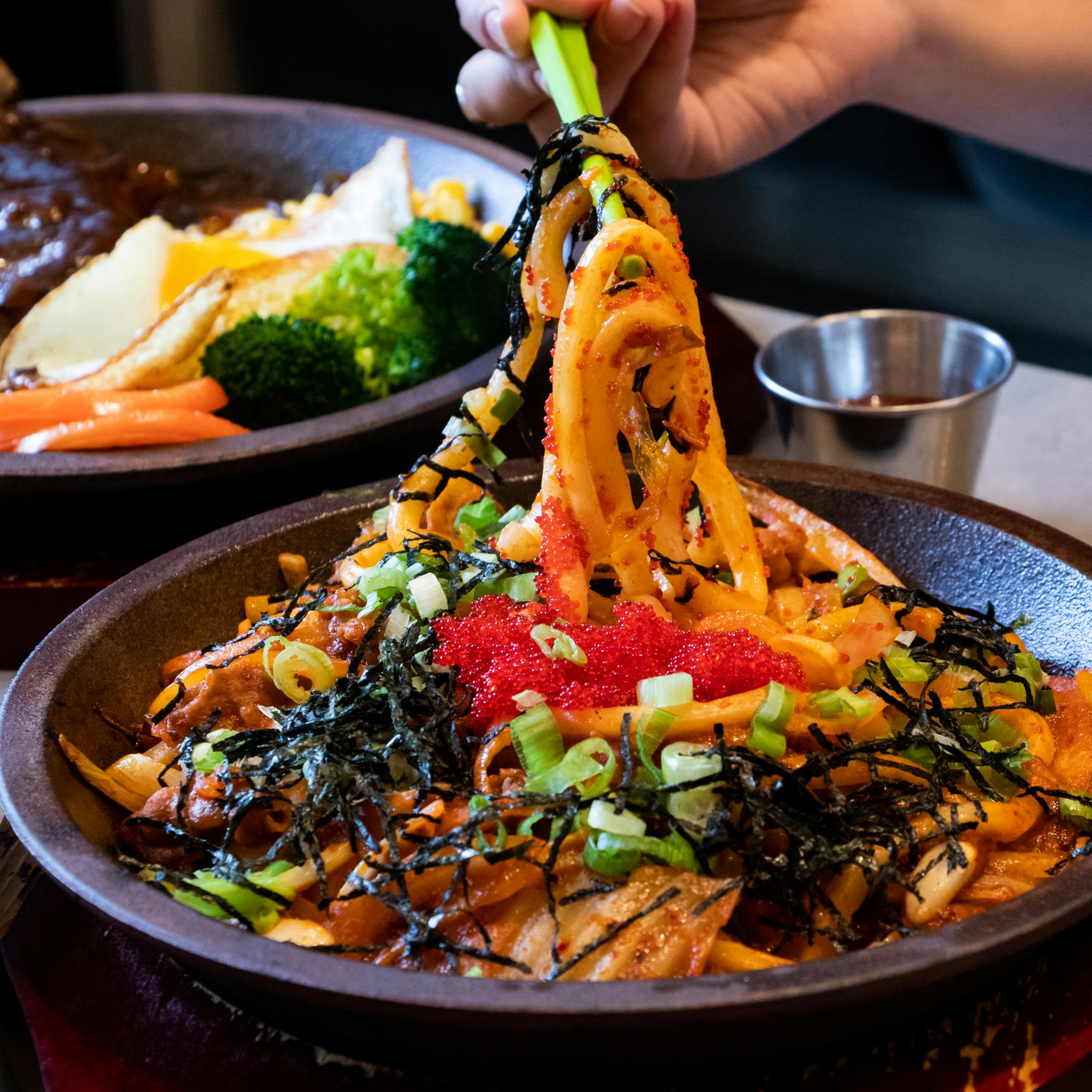 The Kimchi Hot is a great choice for those looking for sizzling plate options that aren't dominated by protein and black pepper gravy. This dish is made with soft udon noodles stir-fried with Mabu Sizzle's house-made red chili paste alongside onion, garlic, scallion, kimchi, sliced beef and dashi. It's topped with fresh scallion, seaweed and vibrant red cod roe. The thickness of the noodles helps cut the intensity of the spice, which you can select your level of. This is a dish with a lot of great textures.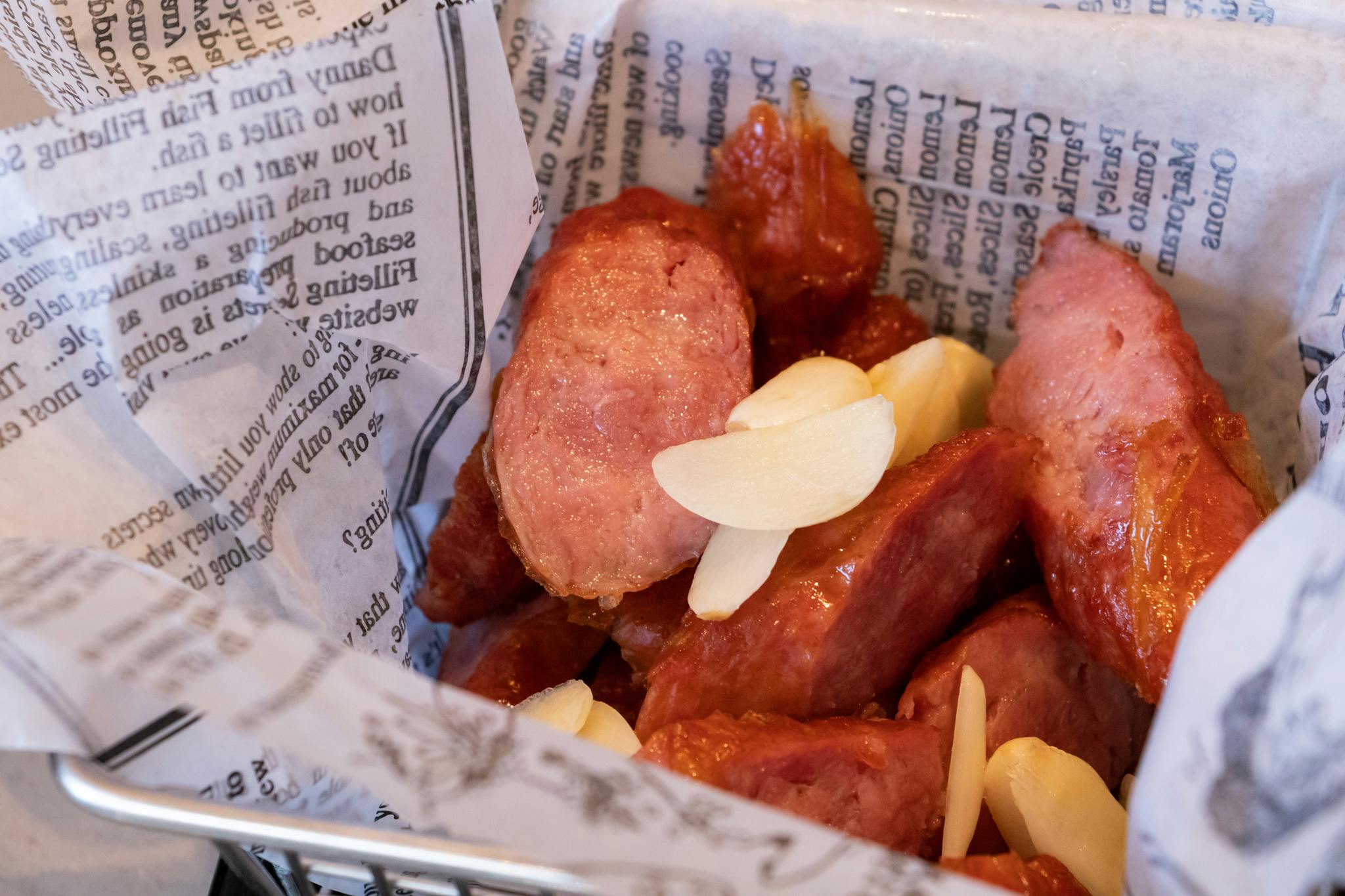 Other than just sizzling hot plates, find many appetizers on the menu, including sausage made in-house. These sweet, thick-cut pieces of juicy grilled pork belly sausage are served with fresh garlic and, prior to reaching your table, are made with brown sugar and ginger juice.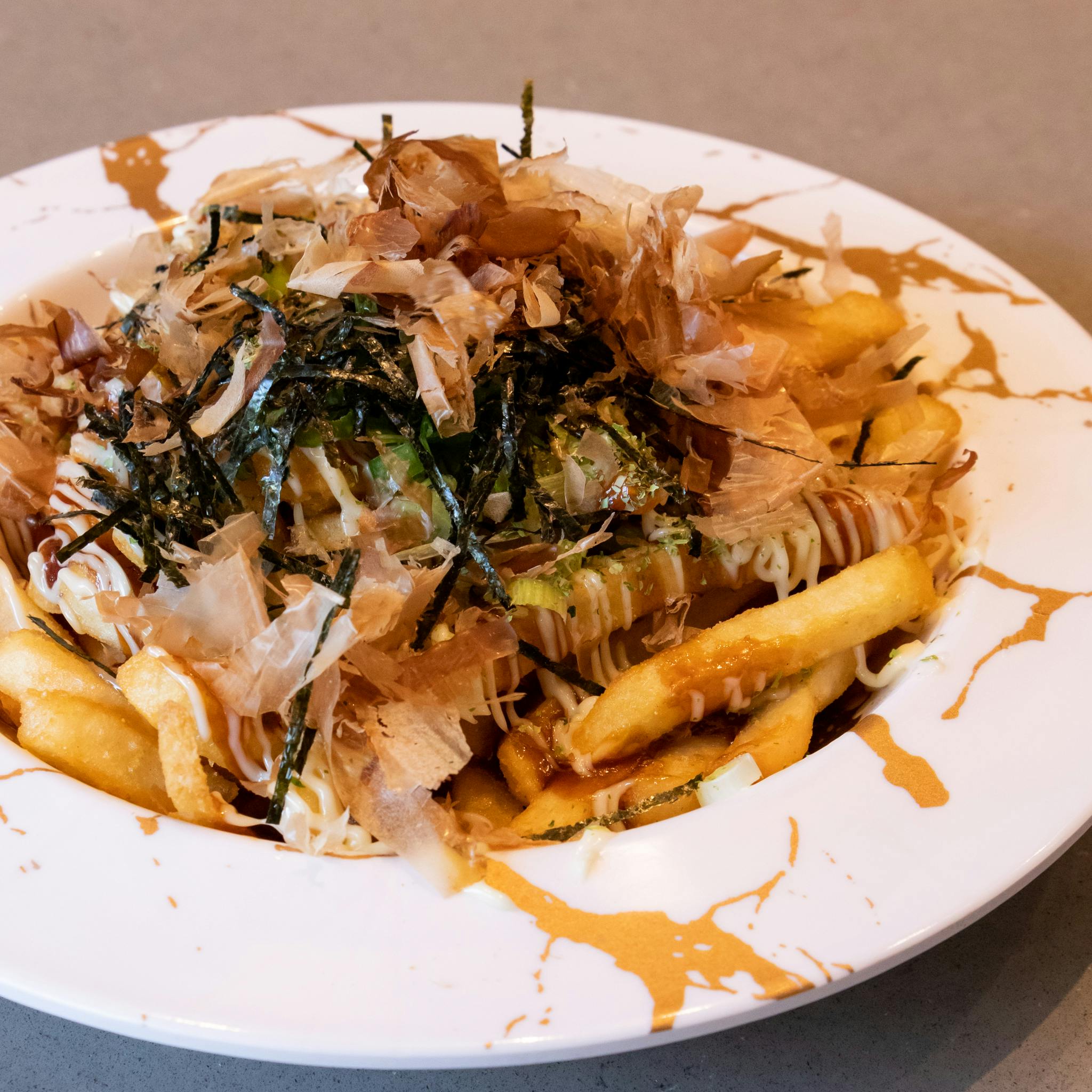 The TP Fries are topped with Tonkatsu sauce, mayonnaise, seaweed, fresh scallions and a lot of bonito flakes.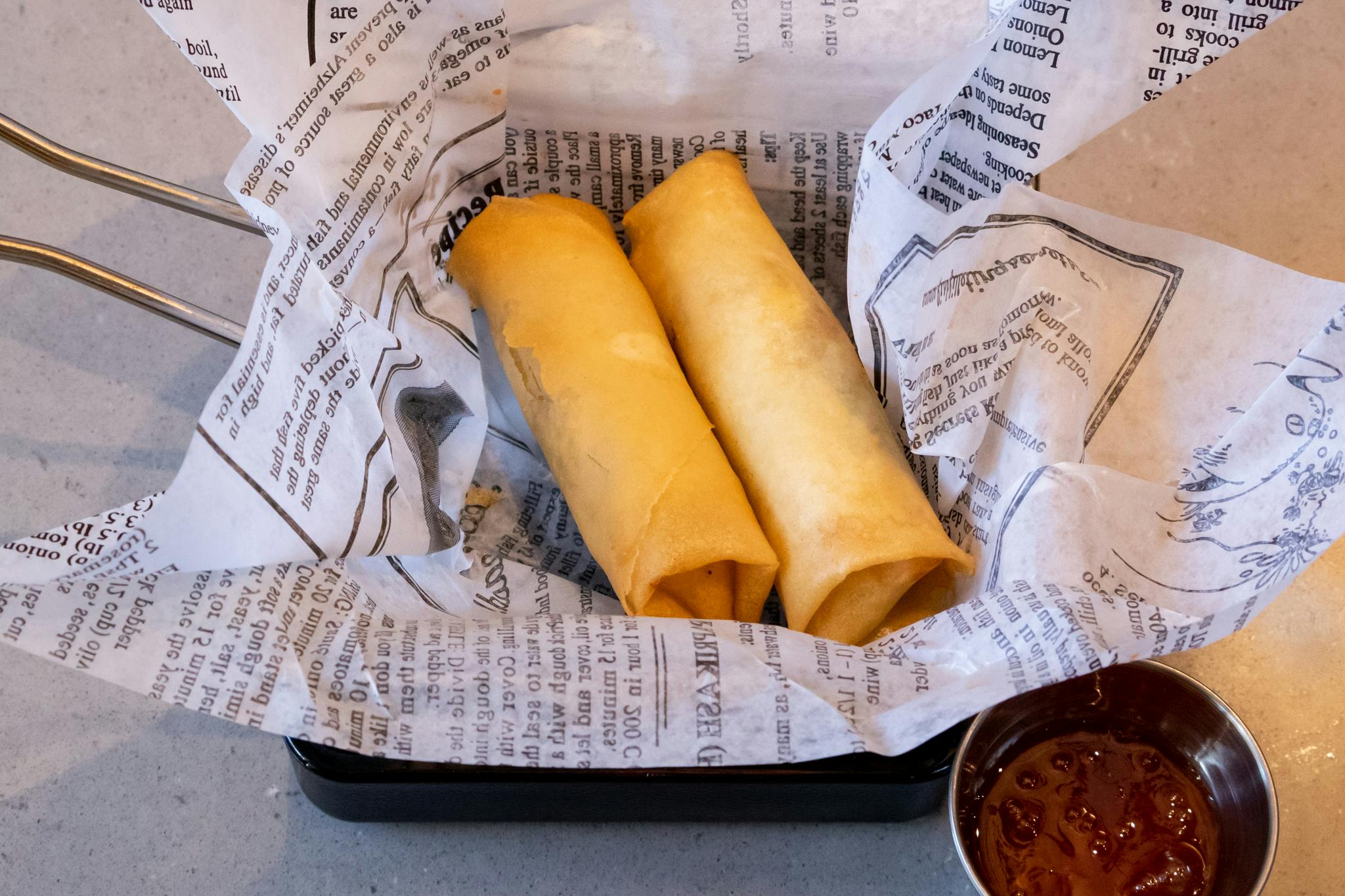 For a classic you can't go wrong with, they even have spring rolls that are vegan-friendly. They're stuffed with cabbage, green beans, carrot and vermicelli.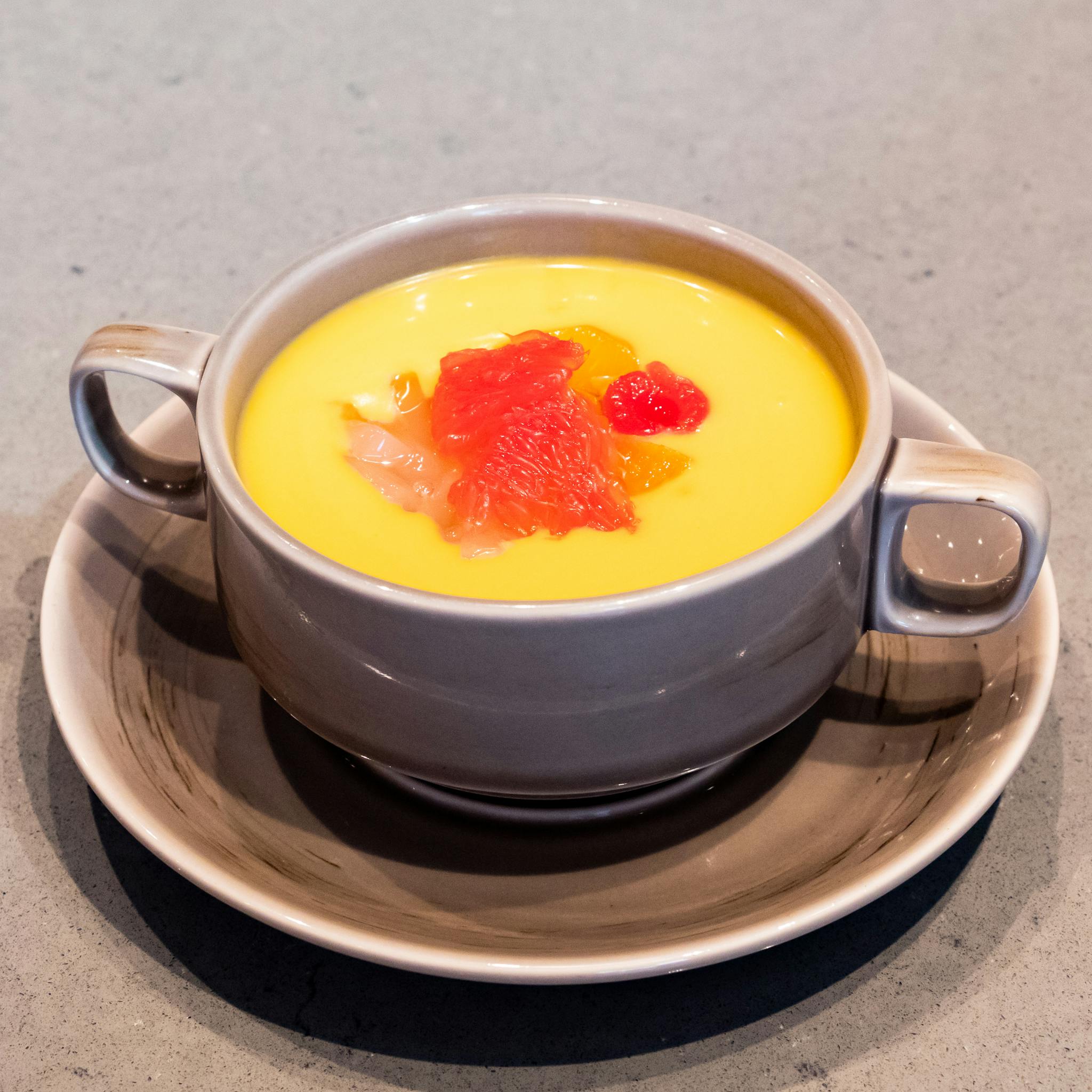 For dessert, don't skip out on an order of Mango Sago. Absolutely delicious and equally refreshing, this creamy treat is served chilled and topped with pomelo and jellies.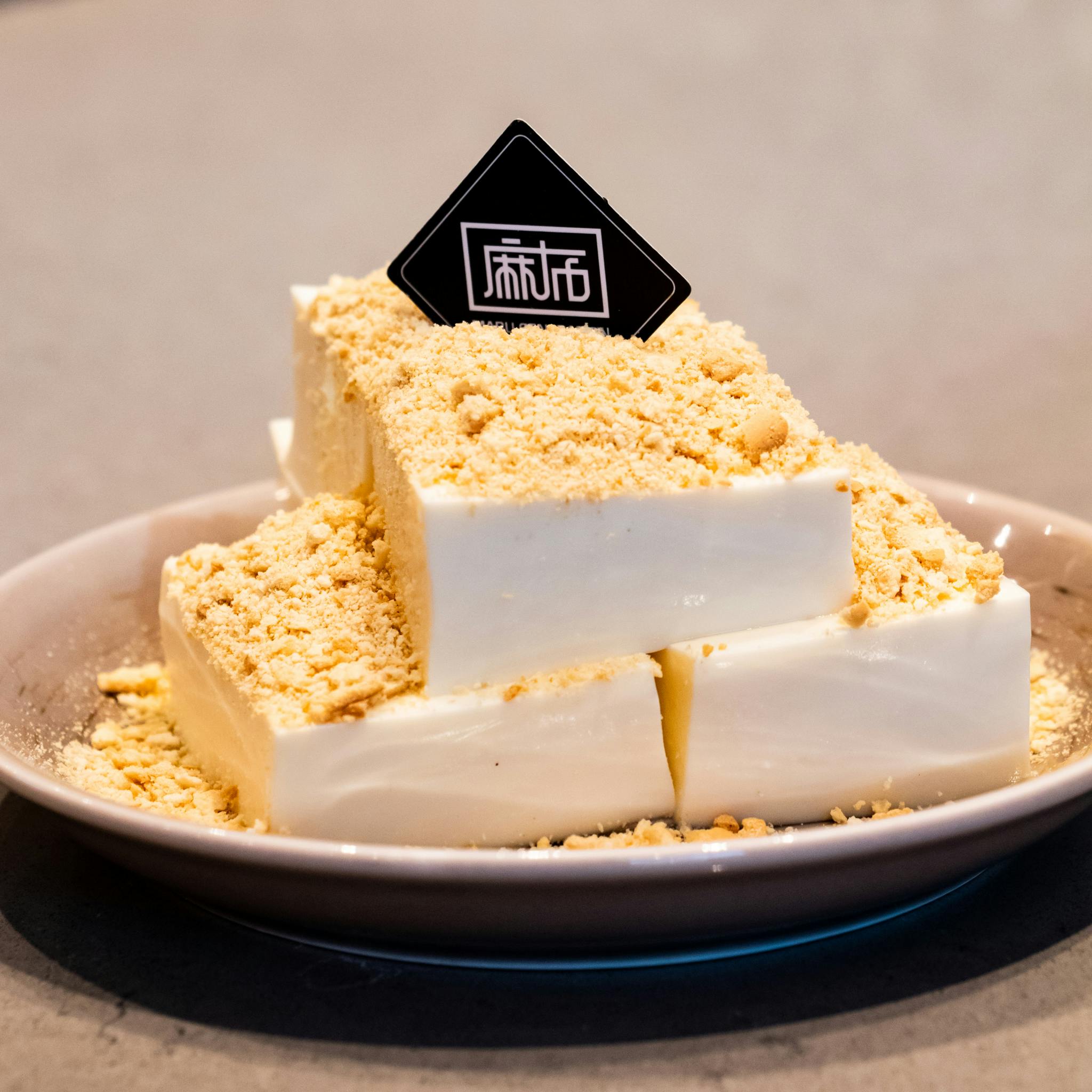 Just as light and enjoyable for dessert is Mabu Sizzle's House Special Milk Pudding. Chilled and cut into thick squares, these jiggly pieces are stacked and served with roasted soybean powder.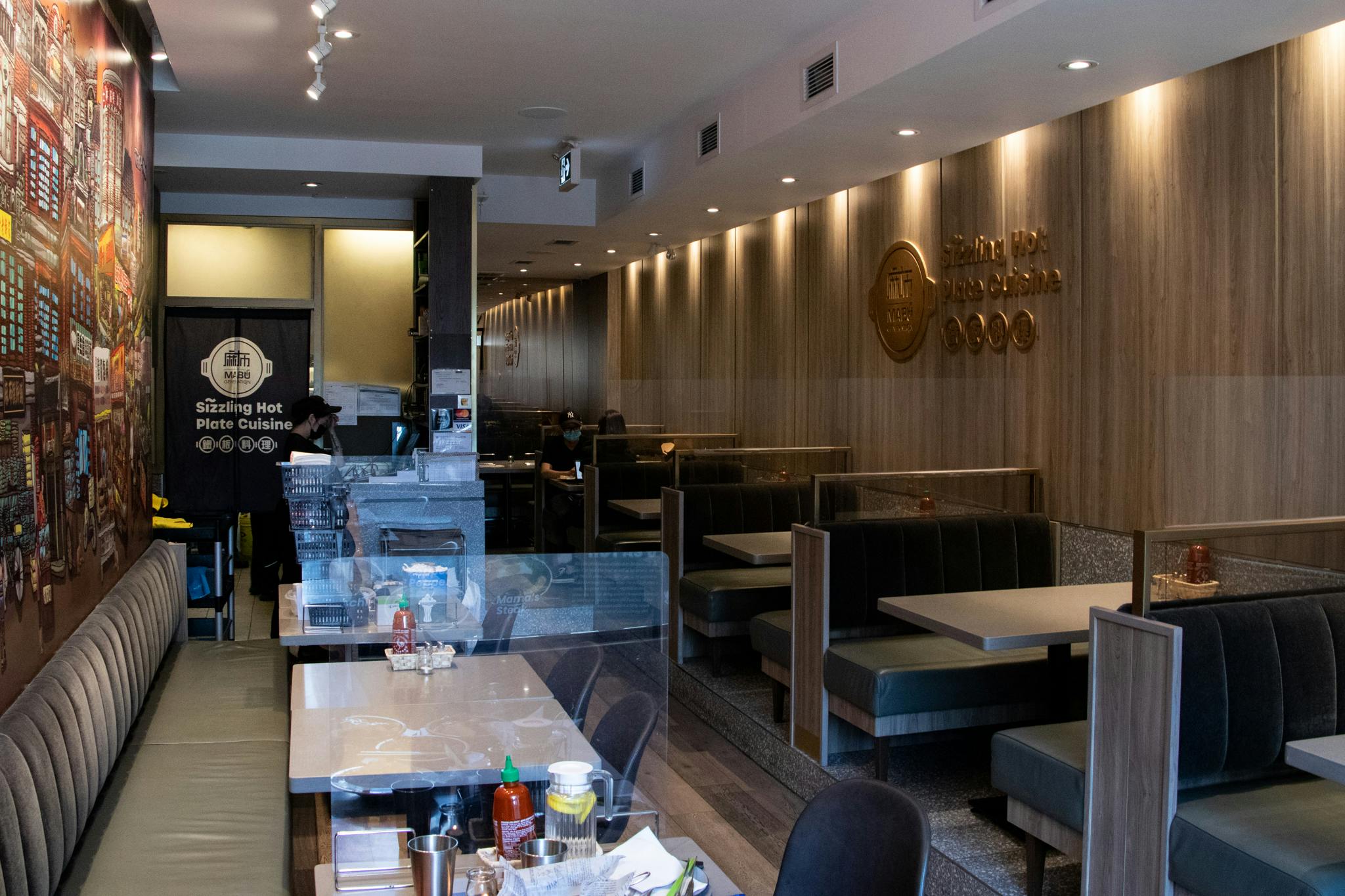 Mabu Sizzle is ready to welcome guests for indoor dining, which has seating separated by plexiglass sheets. It's a smaller space made comforting through the inclusion of velvety green booths and modern wooden details.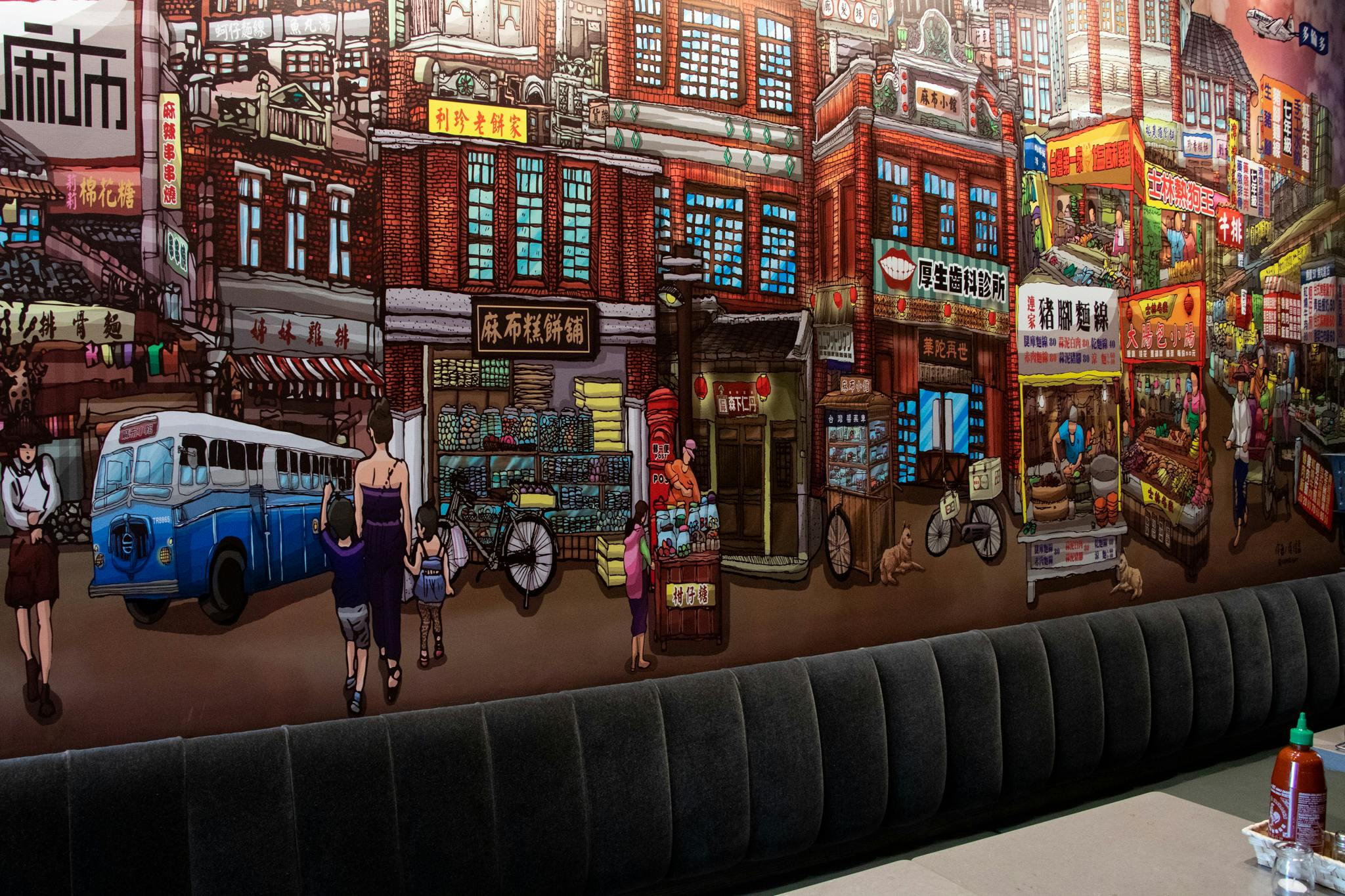 Reflecting their menu's focus on Taiwanese cuisine, taking it off the page and transferring it throughout the space is a large wall design on one side of the room. Colourful and filled with details depicting the country of Taiwan, it helps liven the space and connect guests to what inspired the food they're eating.
Mabu Sizzle is open Monday through Thursday from 11 a.m. until 1 a.m. and Friday to Sunday from 11 a.m. until 2 a.m., so they've got everything from lunch to those late-night cravings covered. Find them at 465 Queen Street West and be sure to follow them on Instagram to learn more about all the different dishes they offer, occasional dine-in discounts they're running, as well as discover all the various delivery platforms they're available on.