Kinton Ramen is one of Toronto's most-beloved noodle bars. With 7 locations across the city, this ramen joint serves up some delicious "slurpable" noodles that will cure the deepest of winter blues. 
The chain first established itself back in 2012, opening up several locations in both Toronto and Montreal. After resounding success, the Canadian transport finally made its way to Japan, with the first shop opening back in 2018.
The Drinks: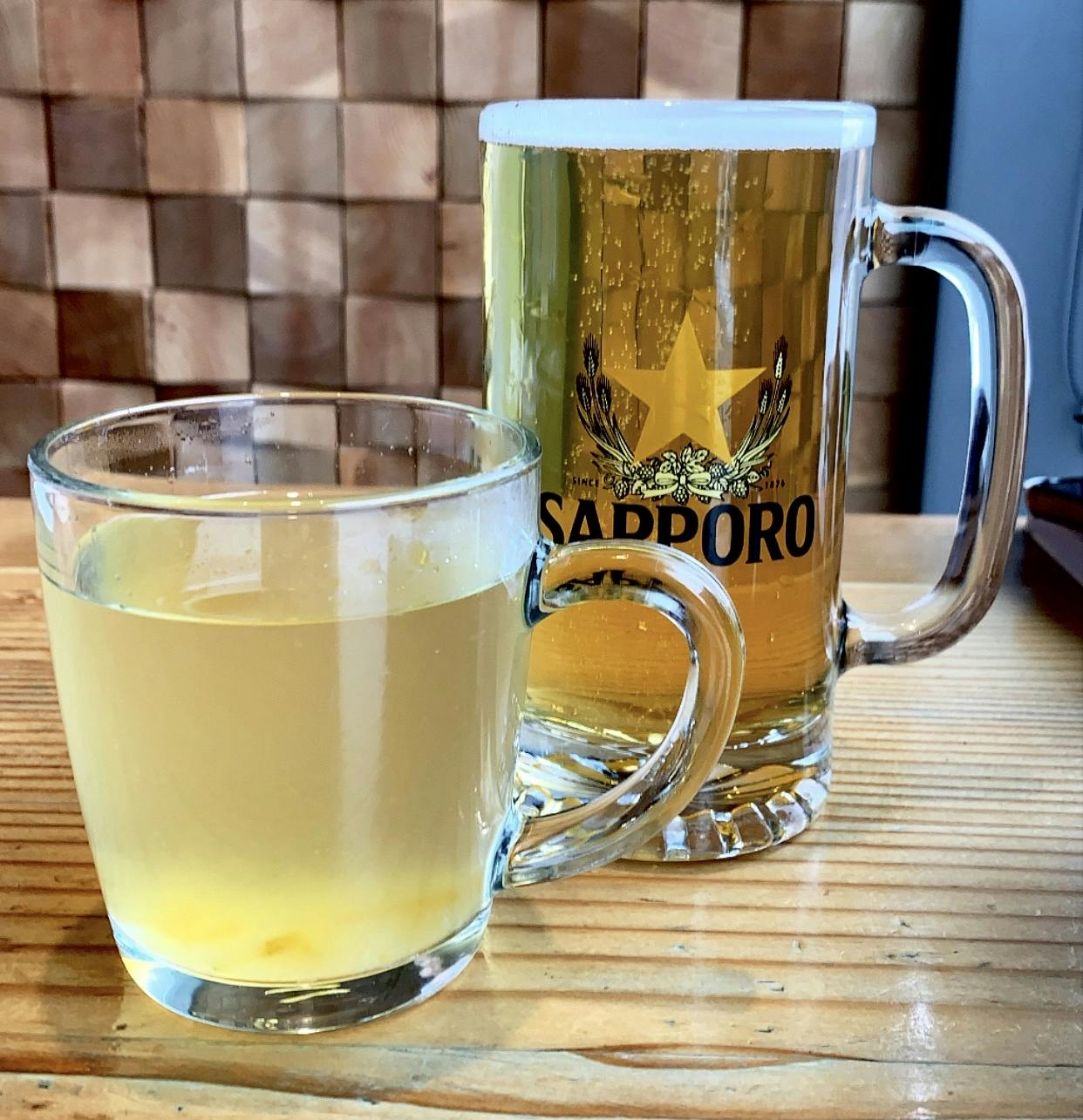 Kinton Ramen's yuzu hot toddy is made with whiskey and yuzu jam; sweet, floral and citrusy, but with a kick. 
The Food: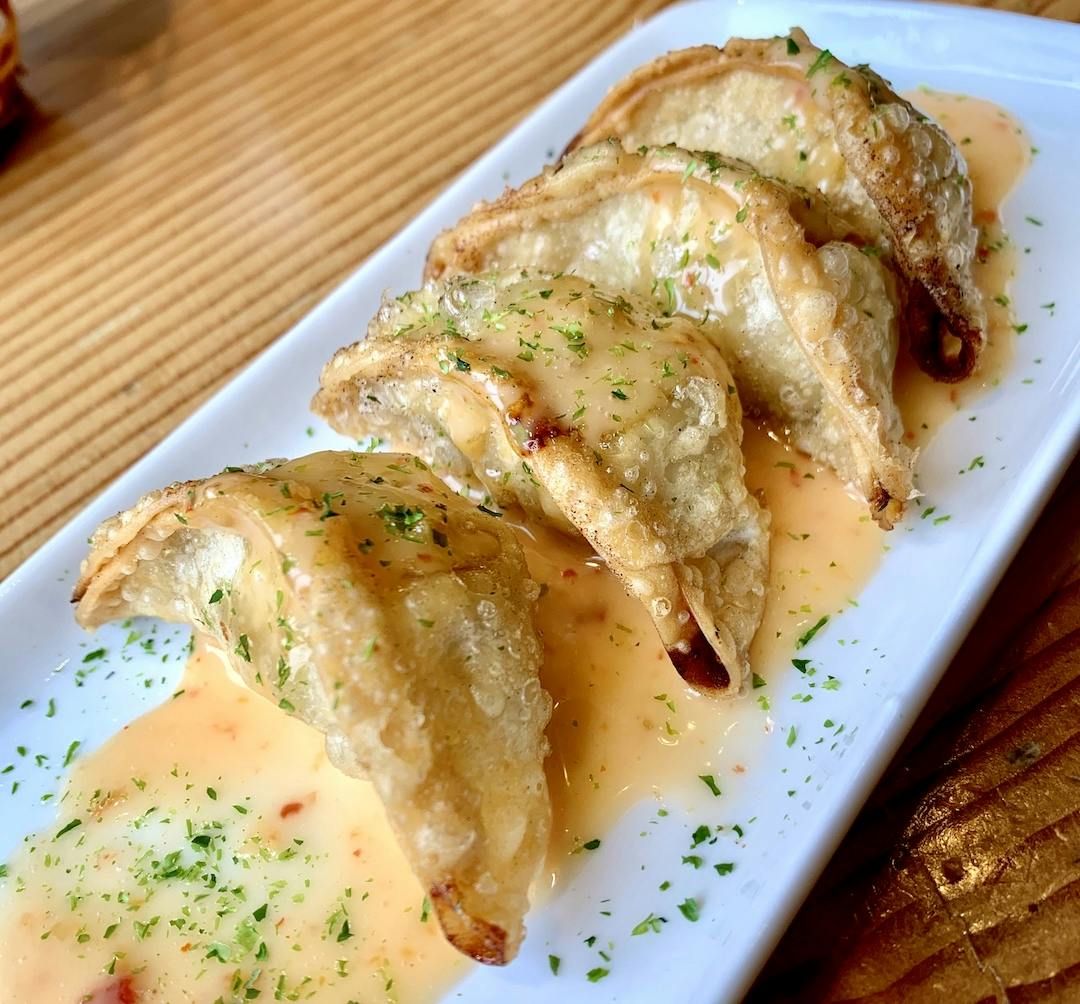 Ramen isn't the only thing worth ordering on the menu. Kinton's Age Gyoza are an absolute must-try. Available with a pork or vegetarian filling, these fried dumplings are perfectly crisp and served with original sweet chili mayo sauce. We recommend ordering these in a ramen combo, saving you a few bucks.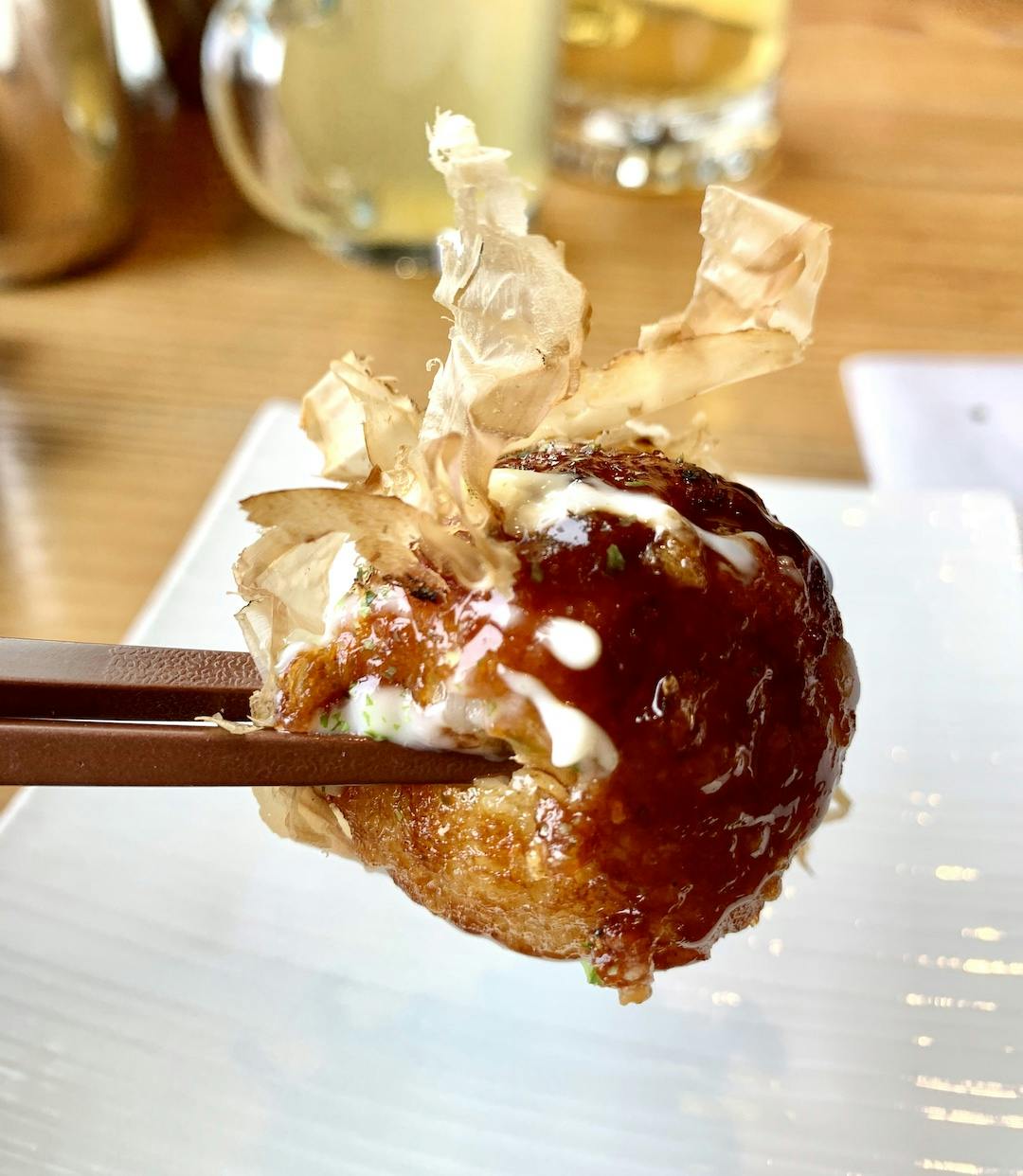 An ode to Osaka's street food, Kinton's takoyaki -- deep fried octopus balls -- are served with a sweet tonkatsu sauce, mayo and topped with smoky bonito flakes.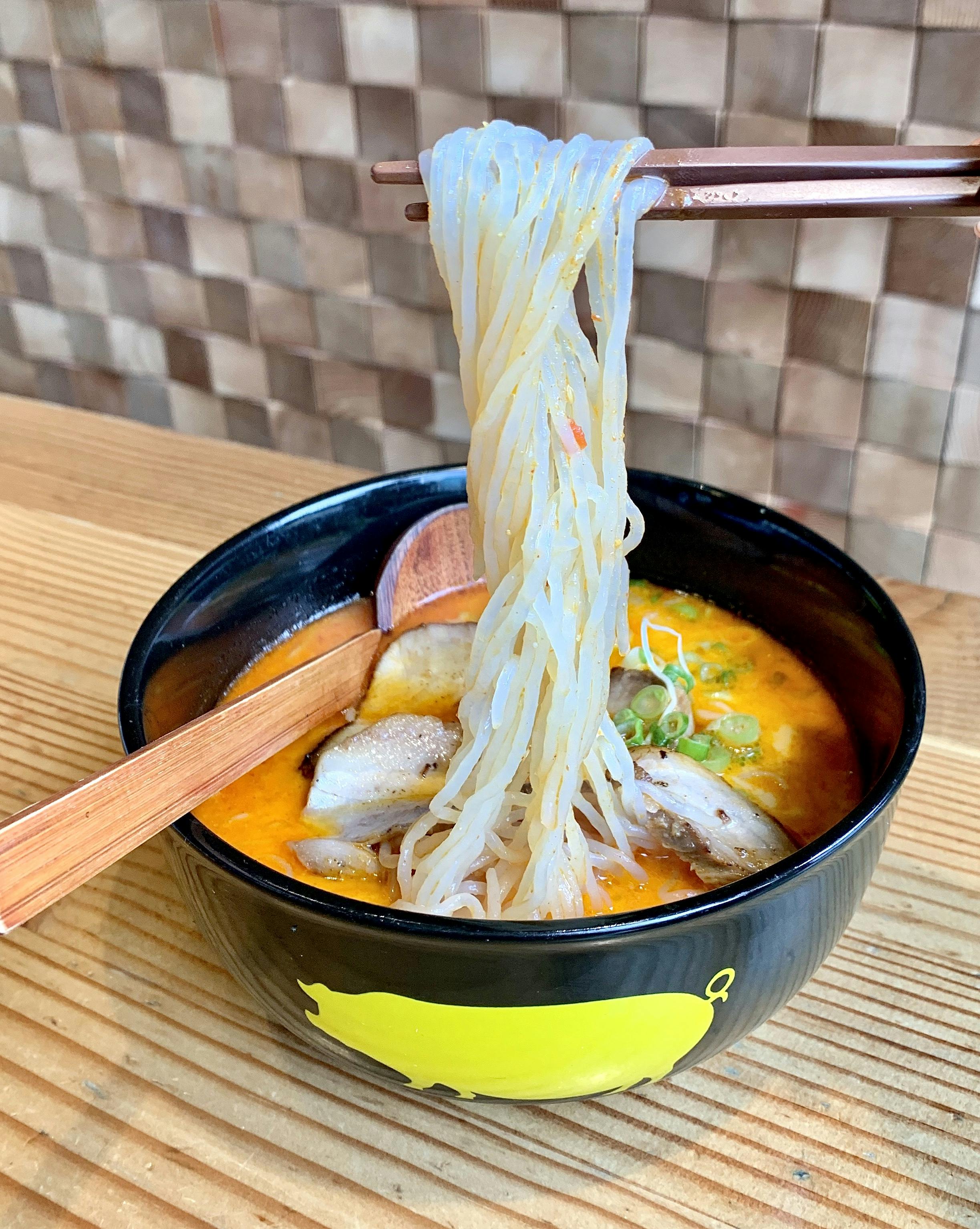 'Shirataki' is Japanese for 'white waterfall', used to describe the noodles' translucent, cascading appearance.
Although you might not opt for a ramen joint if you're trying to cut the carbs, Kinton Ramen just got keto-friendly noodles for their hearty ramen bowls. Their shirataki noodles are made from konjac yams and water. These miracle noodles are carb-free, gluten-free, vegan, zero fat and almost zero calories.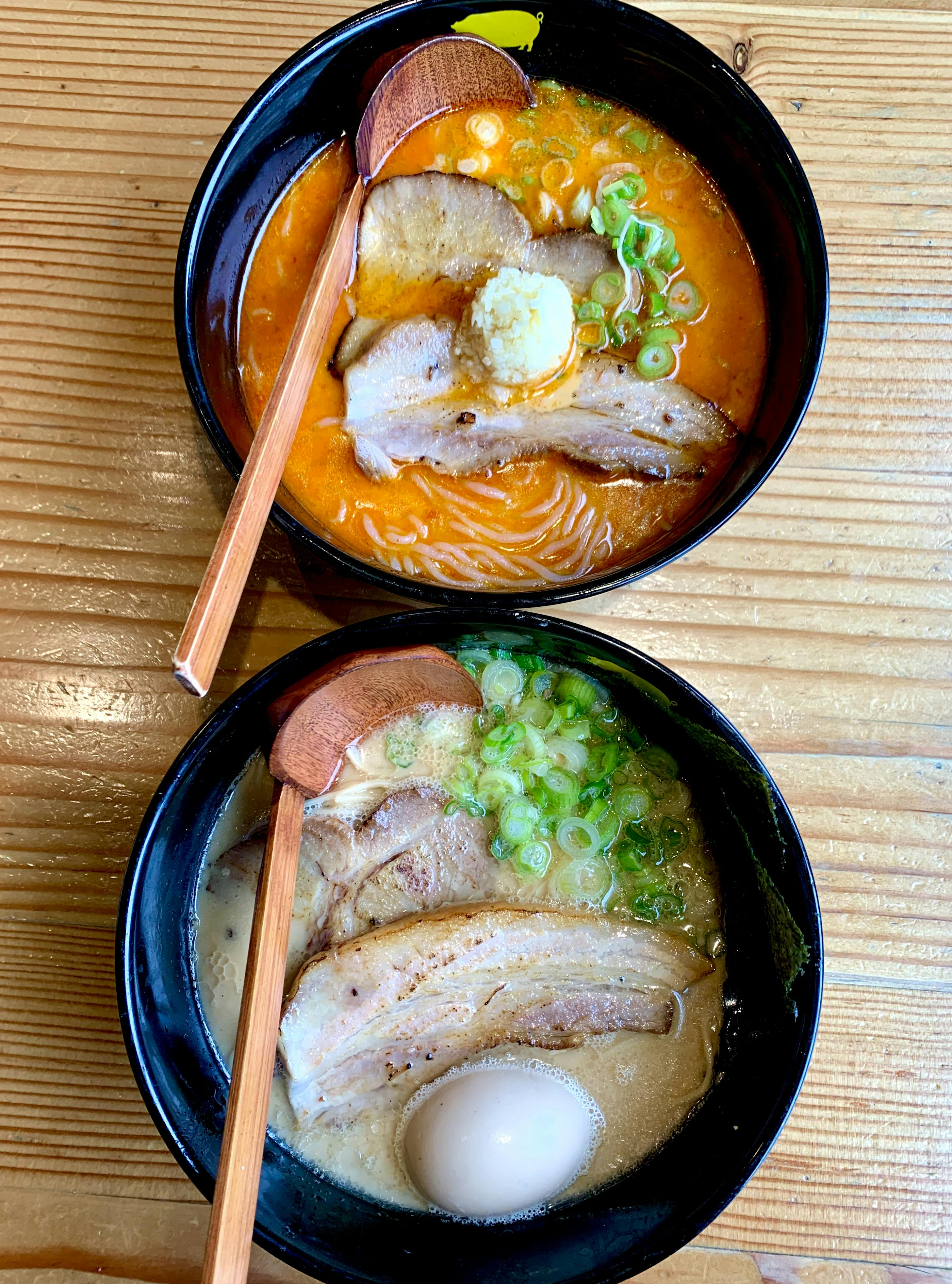 Shirataki noodles in pork and spicy garlic soup and pork shoyu ramen.
Shirataki noodles are flavourless and have a vermicelli-like texture -- with a little more bite. Despite having no distinguishable taste, these noodles absorb the flavour of the ramen broth really well, so they're best paired with a rich broth like the pork miso or pork and spicy garlic soup. 
The best part? These shirataki noodles hold their shape and don't get soggy while you eat.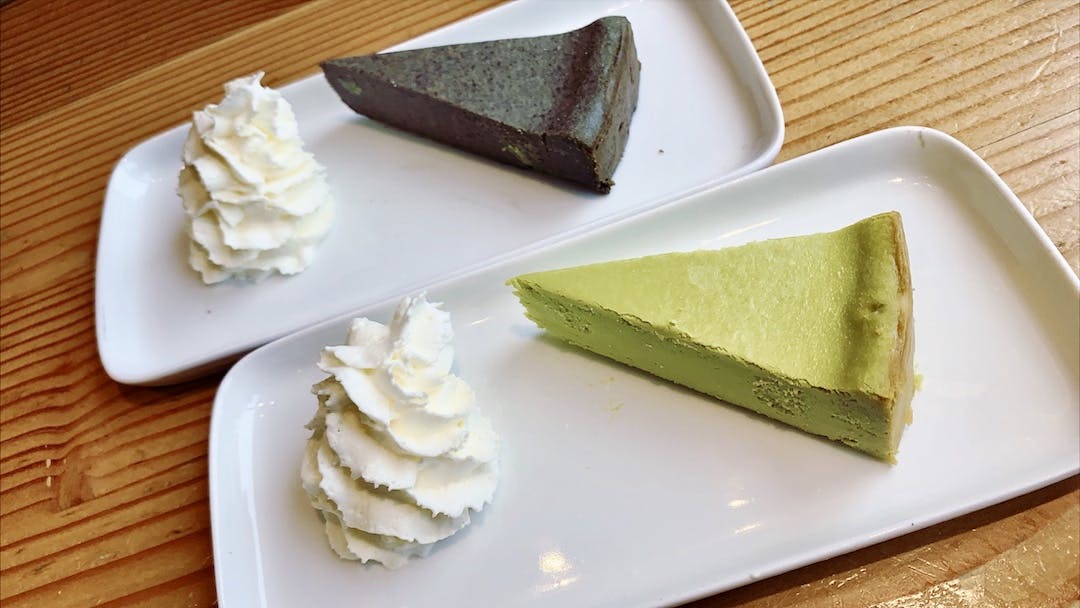 Black sesame and matcha cheesecake.
It wouldn't be the complete Kinton experience without finishing off the meal with one of their fluffy cheesecakes. Their matcha cheesecake is creamy and crustless, with a smooth matcha finish-- you seriously can't go wrong.