Middle Eastern food can be found across many areas in Toronto and the Greater Toronto Area, but in Mississauga specifically you can find a large Egyptian population, so it only makes sense to find a restaurant that brings together both the food and culture all in one place. 
Masrawy Egyptian Kitchen is located at the corner of Turney Drive and Britannia Road, in Mississauga. In addition to being well known for their Egyptian food, they're also known for hosting community events and initiatives throughout the year. 
Mohamed Salah Saleh is the owner and operator of Masrawy Egyptian Kitchen, which officially opened in 2018. He worked from the ground up to make his vision of primarily bringing Egyptian culture through food and community. The restaurant has been a go-to for many, attracting community favourites like Maisvault, a New-York based Egyptian TikToker, and the opportunity to cater for shows like Suits, and many birthdays, weddings and baby showers.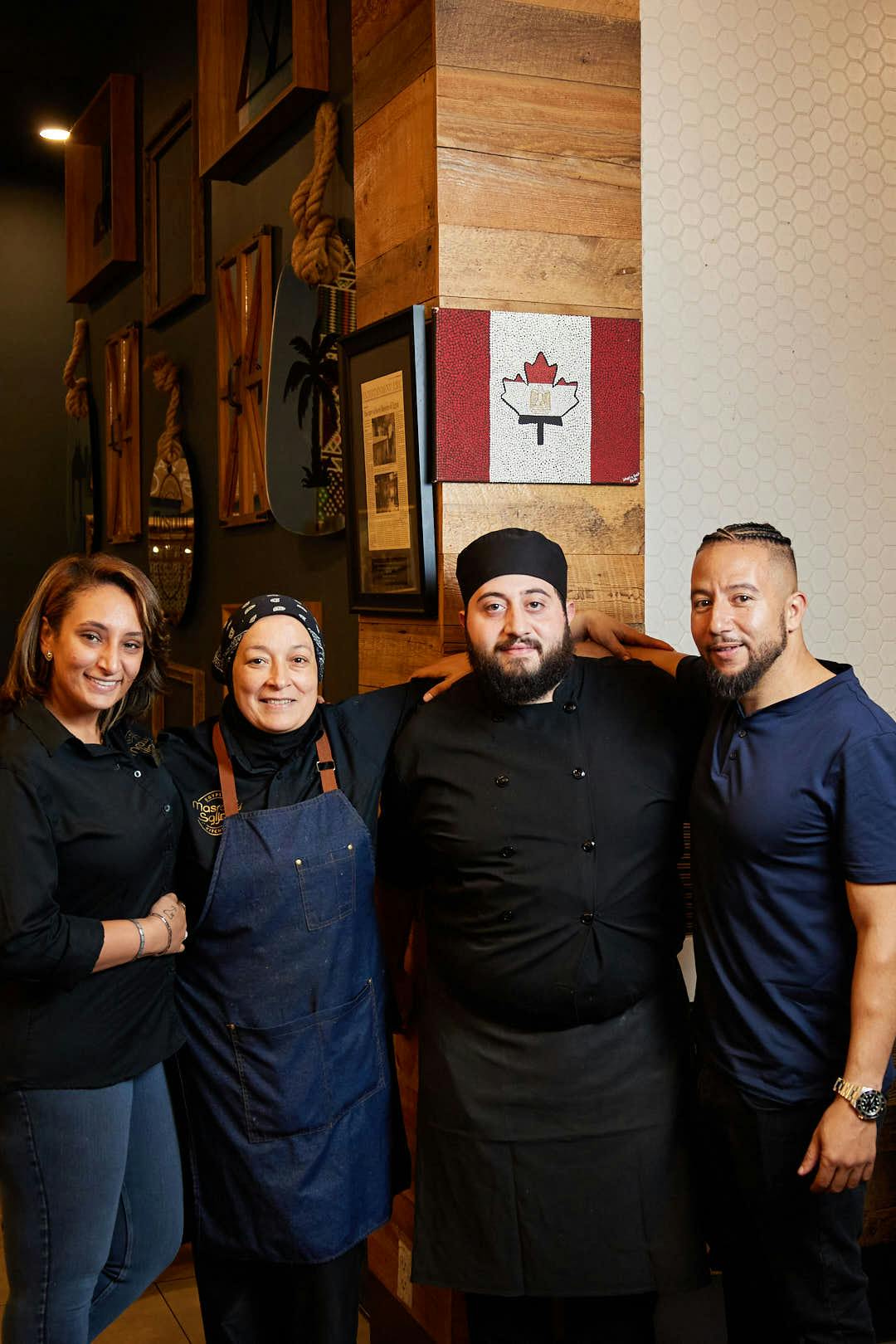 From right: Viola Iskandar: store manager, Sherine Abouelea: kitchen manager, Bilal Almujahed: head chef, Mohamed Salah Saleh: owner and operator.
Saleh was born on February 27, 1983, in Saudi Arabia to Egyptian parents. A few years later, the Saleh family immigrated to Canada, where they landed in New Brunswick, later to Ottawa, Toronto, and eventually made their way to Mississauga, where he's been located since.
Saleh then went on to graduate from University of Guelph with an honors BBA, then a master's certificate from York's Schulich, followed by an MBA from the University of Liverpool. 
After working in PR and marketing, Saleh says he knew he wanted to have his own community space. "Masrawy didn't necessarily come from a place of being a foodie, as much as it did the love of culture." 
"This is before all the Egyptians moved here as well. This is in a time where it was very rare to have Egyptians around."
Saleh's attention to food stemmed from growing up to see family traditions and bonding happen over his mom's cooking, then meetings and important life events also happen over food. That's why Saleh then started his business from home.
"It started from home, after that we ended up using existing restaurants just so we can be Peel Health Certified because a lot of the contracts I was getting was school contracts, or catering contract to do the show Suits, or a wedding."
Saleh dedicated a lot of Masrawy's success to the inclusivity of Egyptian cuisine. 
"You have your halal, your vegan, vegetarian, spicy, non-spicy, whatever dietary restrictions you had, our food naturally was able to accommodate it. That's really what gave us an edge. And that's our cuisine in general."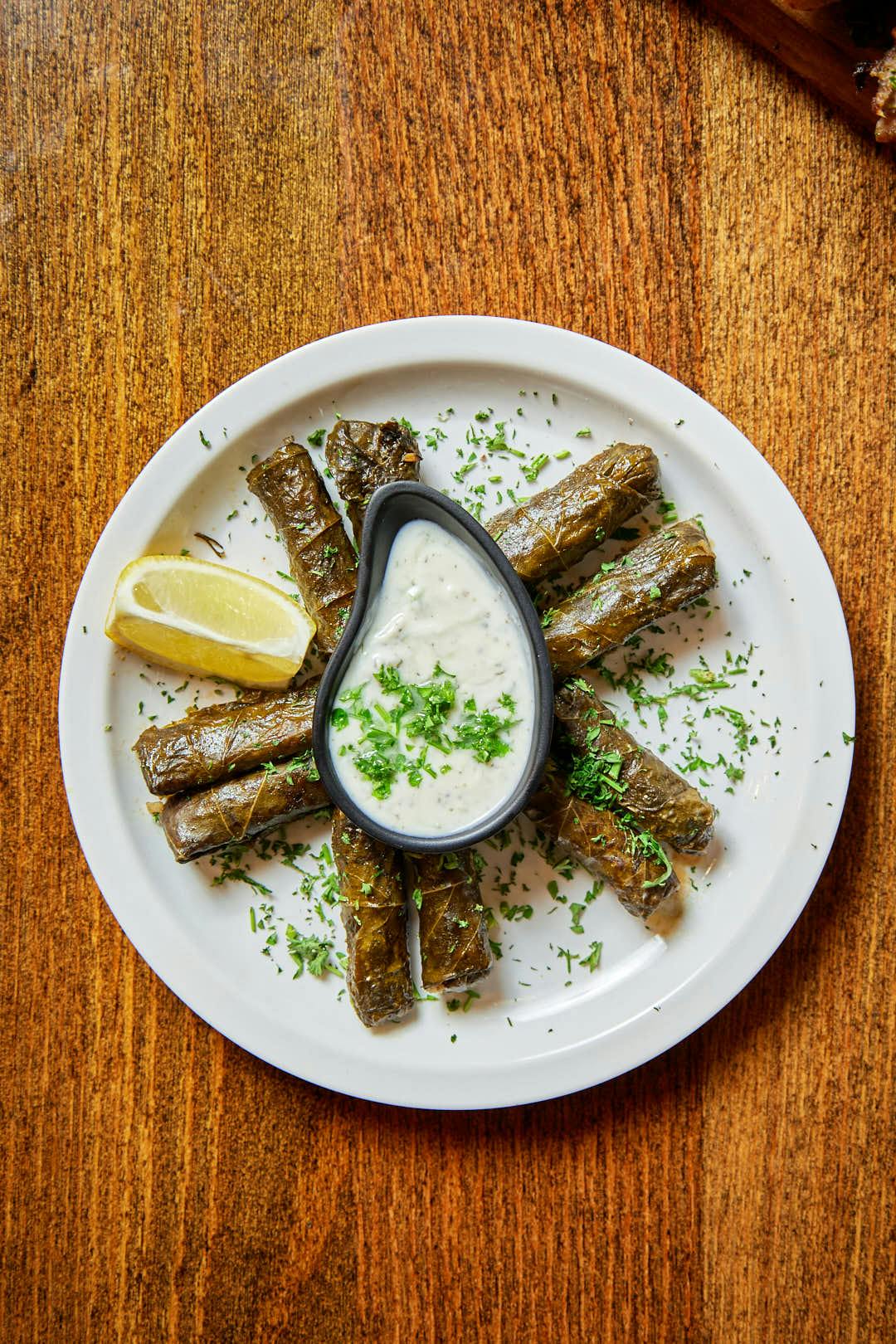 One dish on Masrawy's menu is mahshi, also referred to as grape leaves, one of the few items on the menu that have been there since the start. A favourite amongst those who follow a vegan or vegetarian diet.
After renting and using existing restaurants, Saleh realized the need for more space as Masrawy saw a higher demand.
"Community satisfaction turned to higher demand and words spreading."
He ended up taking the risk and going through the process of figuring out how to rent the current space, with finances being on the line.
"As we were about to open, I had $7 left in my bank account. Everyone I invited to taste our food ended up paying for our food, although it was supposed to be complimentary. They ended up paying for two or three days, and that ended up on my first payroll and then my second, third and then fourth payroll."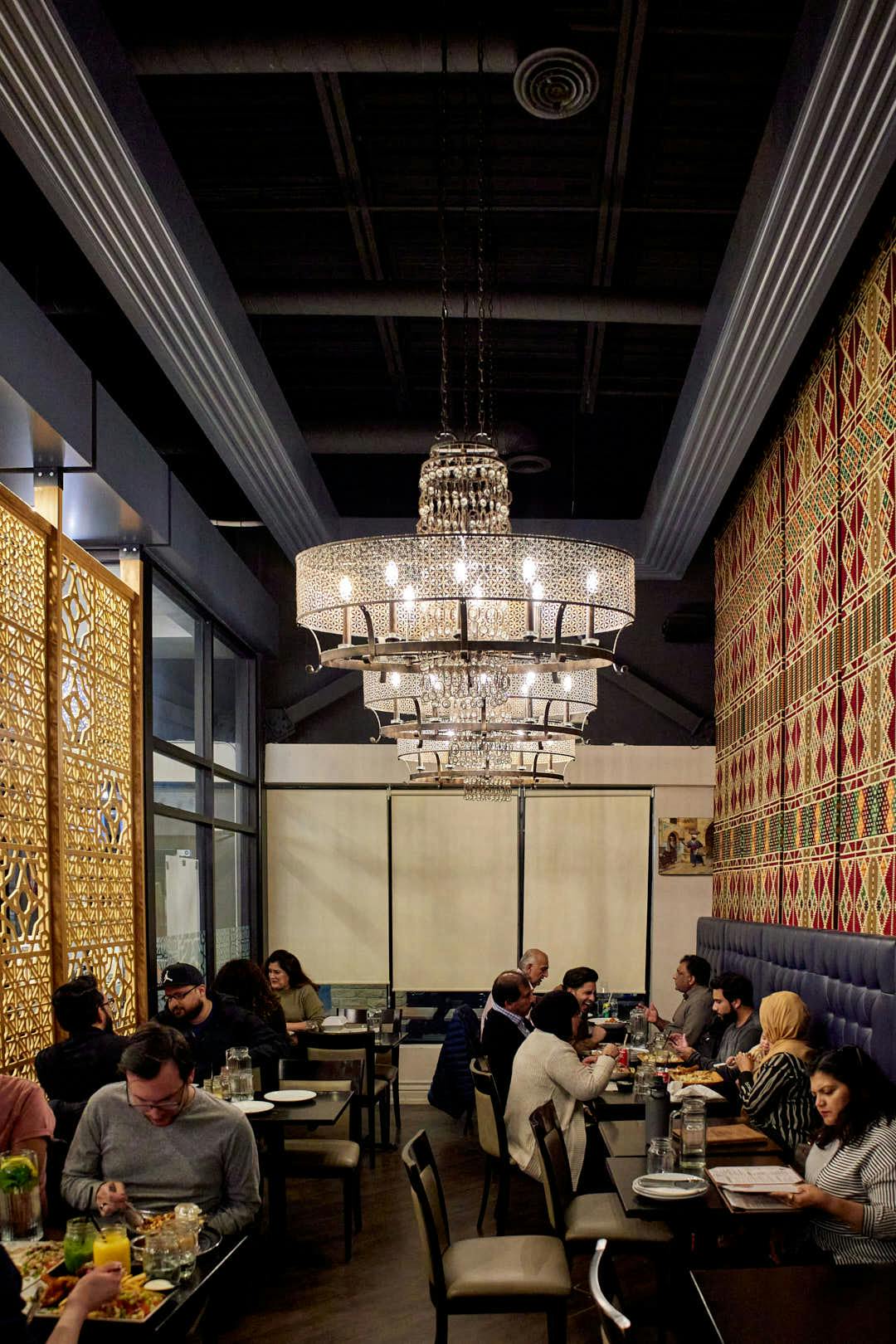 As Egyptian culture is shown through food, Saleh decided it was only fitting to bring together a modern twist to Egyptian and Arab décor to his restaurant – from the flooring to the wall décor to the clay pots used to serve customers. His goal was to create a timeless design that would capture ancient Egypt, pre-colonial and post-colonial Egypt.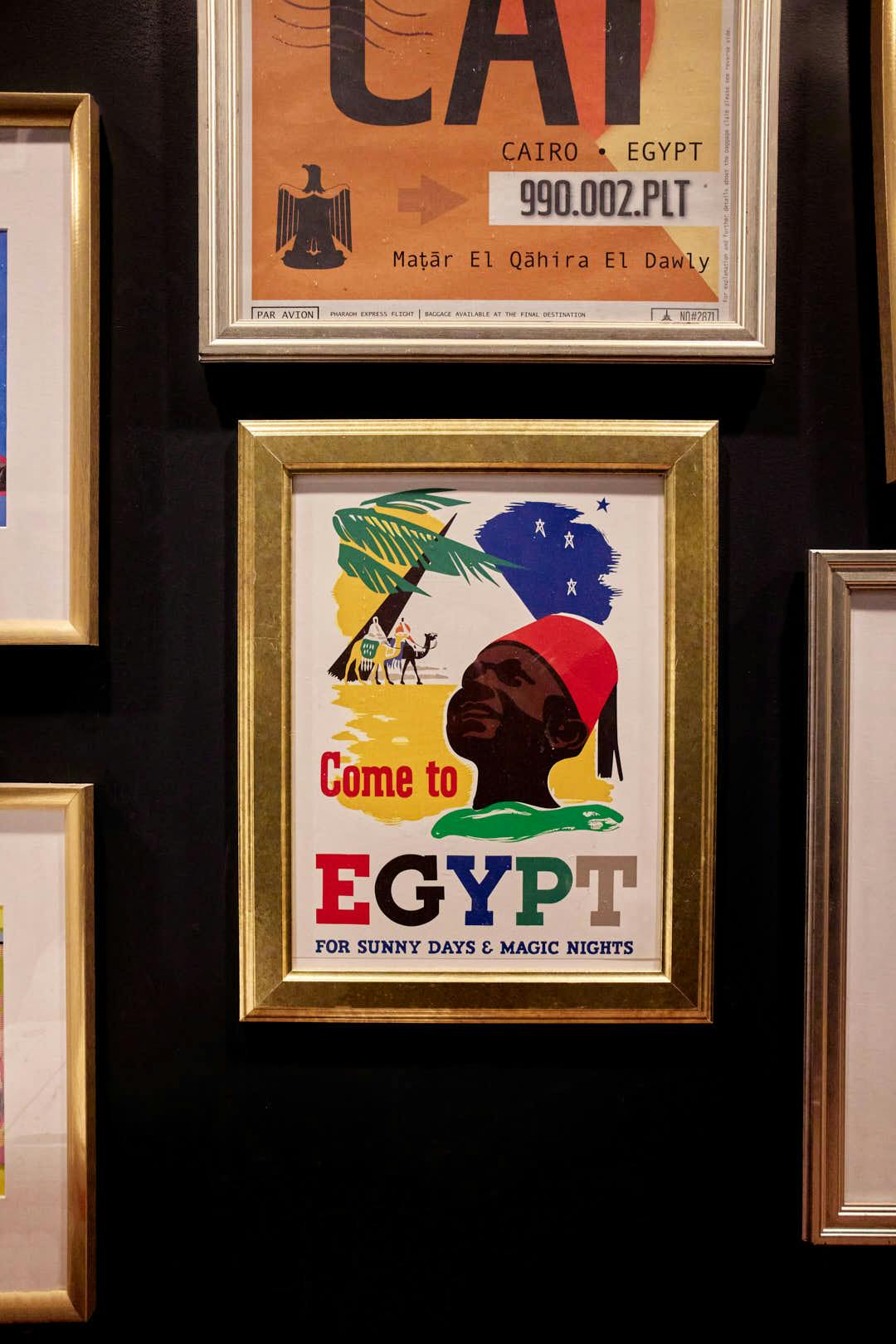 As you enter, you get to see an arabesque styled wall and flowing, which Saleh says are captivating to him, and similar to what he saw at Khan El-Khalili, a famous bazaar in Cairo. The design is also seen in some mosques and churches across Egypt.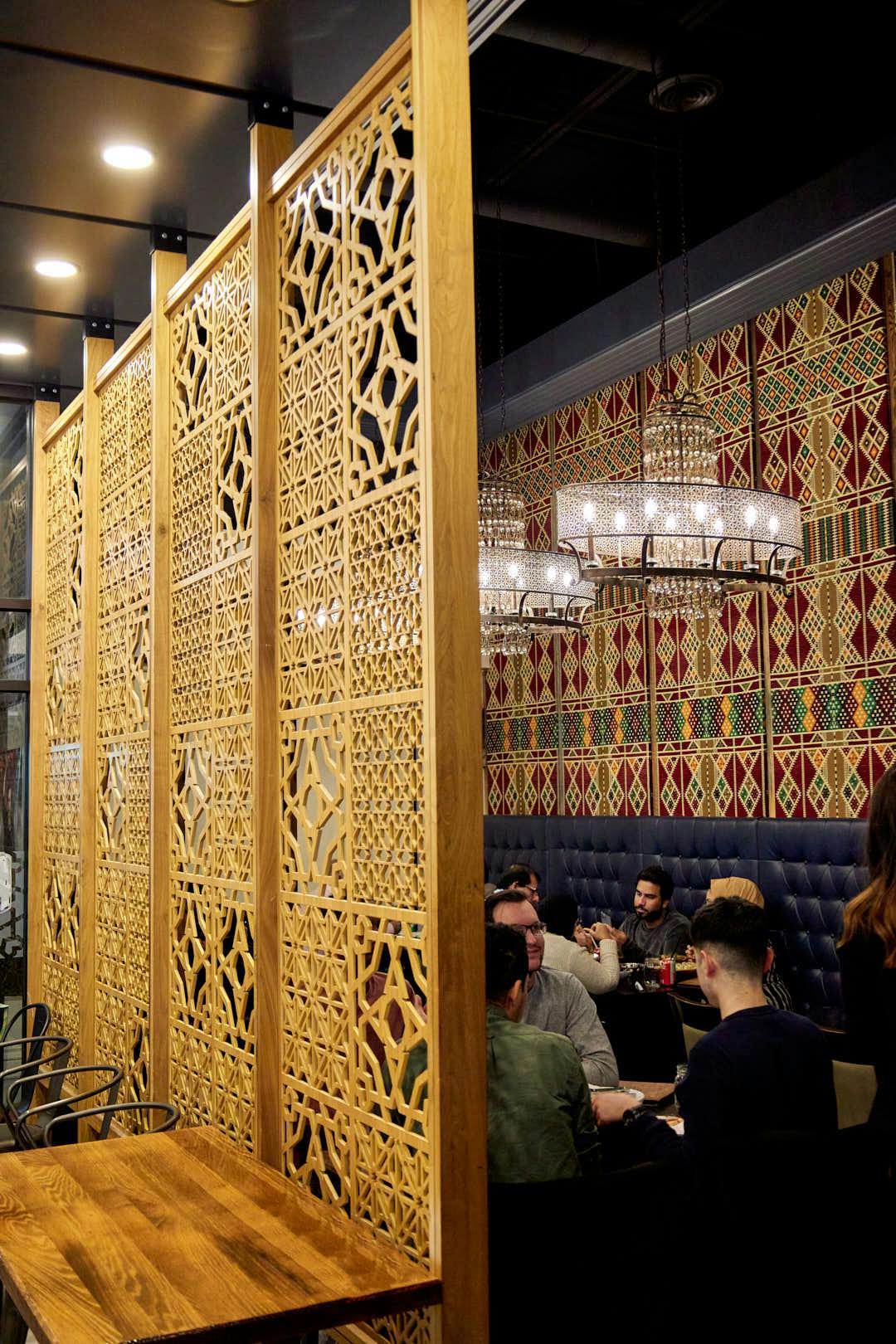 "I wanted to create a space where you felt like you were in the marketplace. You felt like you're walking into an open market filled with colors. And then we just gave it a little bit of a modern twist with some of the wood, you know, to also still remind you like a little bit that you're in Canada."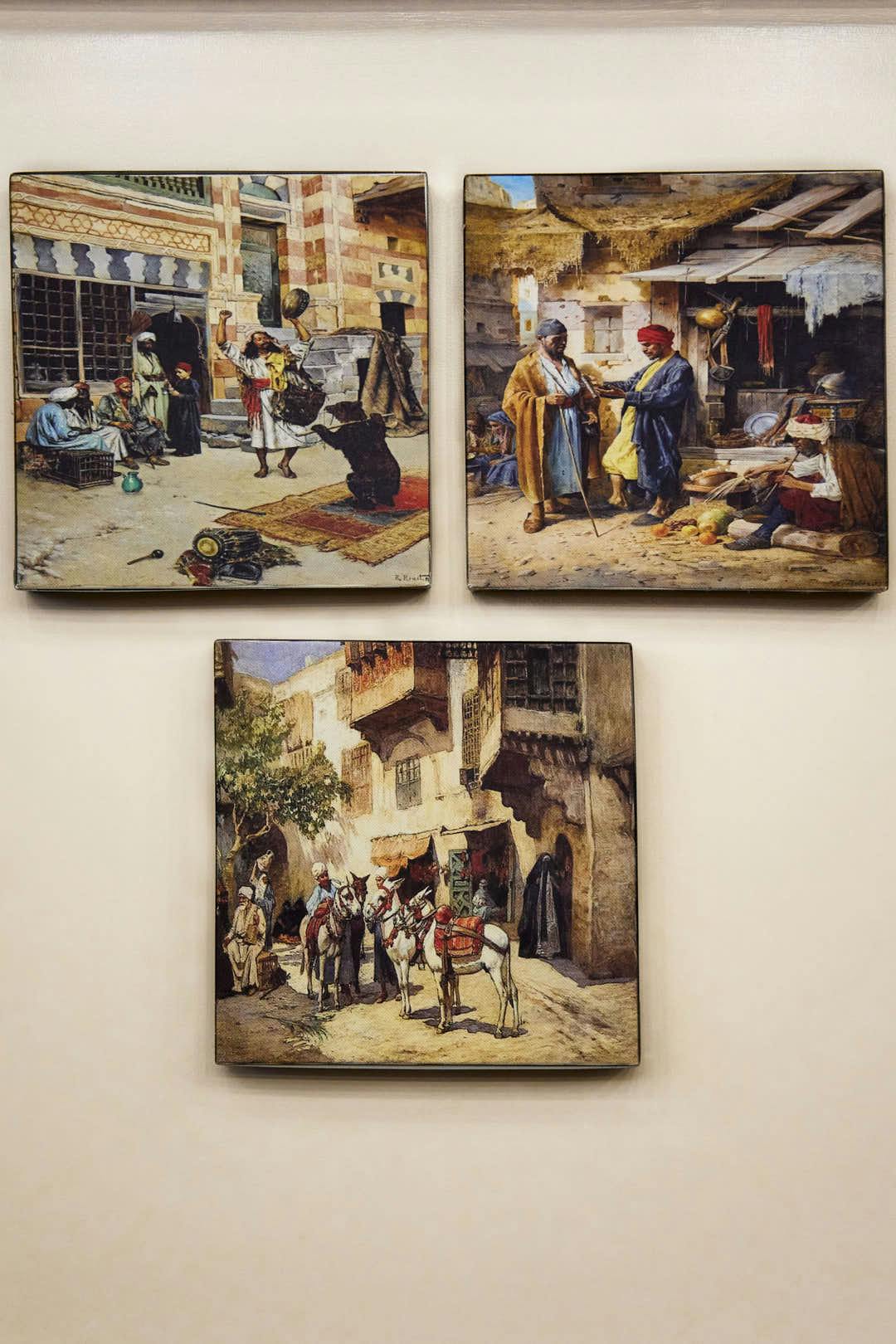 Saleh's goal was to make sure Egyptians of different faiths and backgrounds see themselves in the space, while also giving a modern twist for those who see themselves in other areas of the culture, whether that's the food or the music.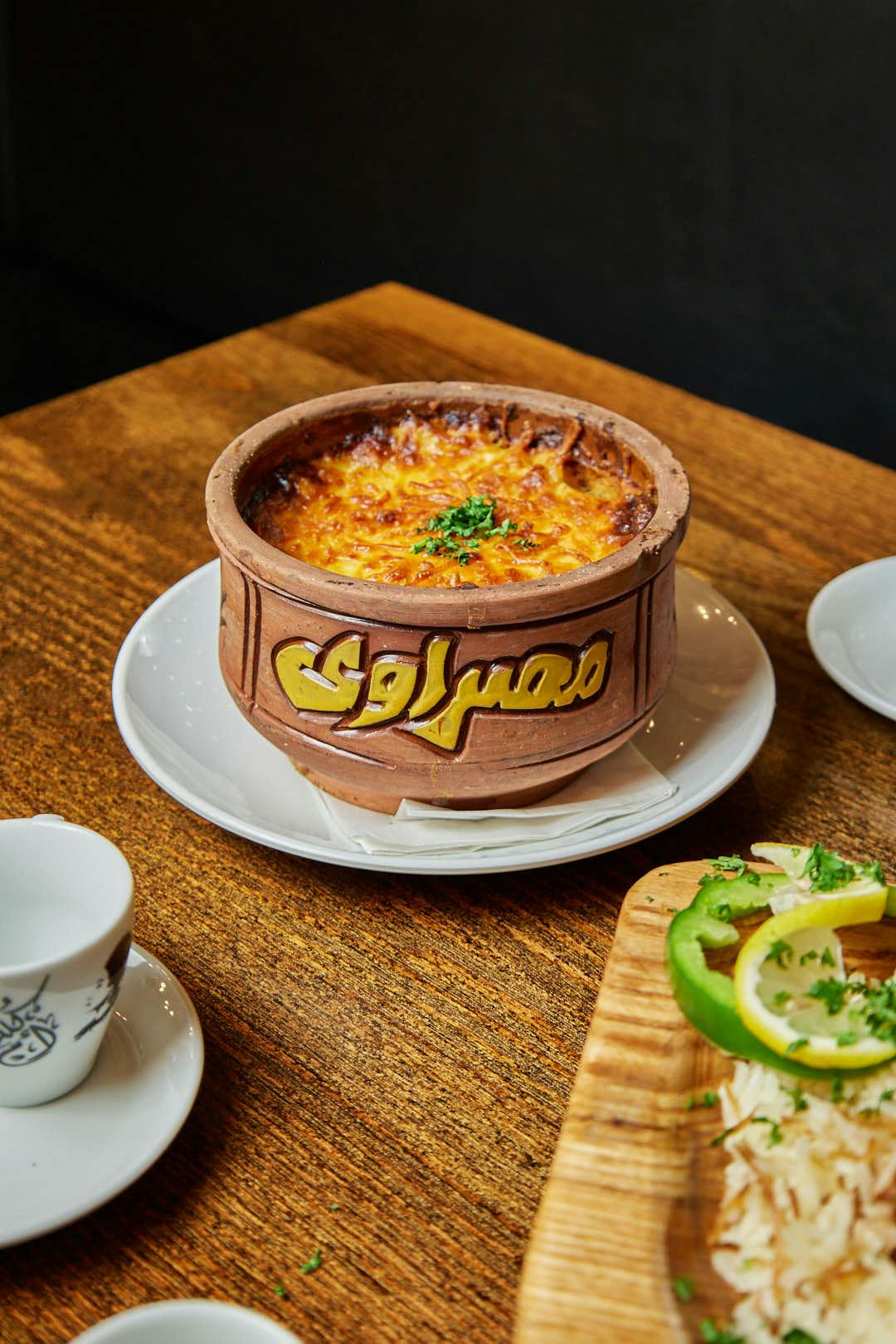 In addition to the grape leaves, Macaroni Béchamel are two of several staple items that have been on the menu since Masrawy started.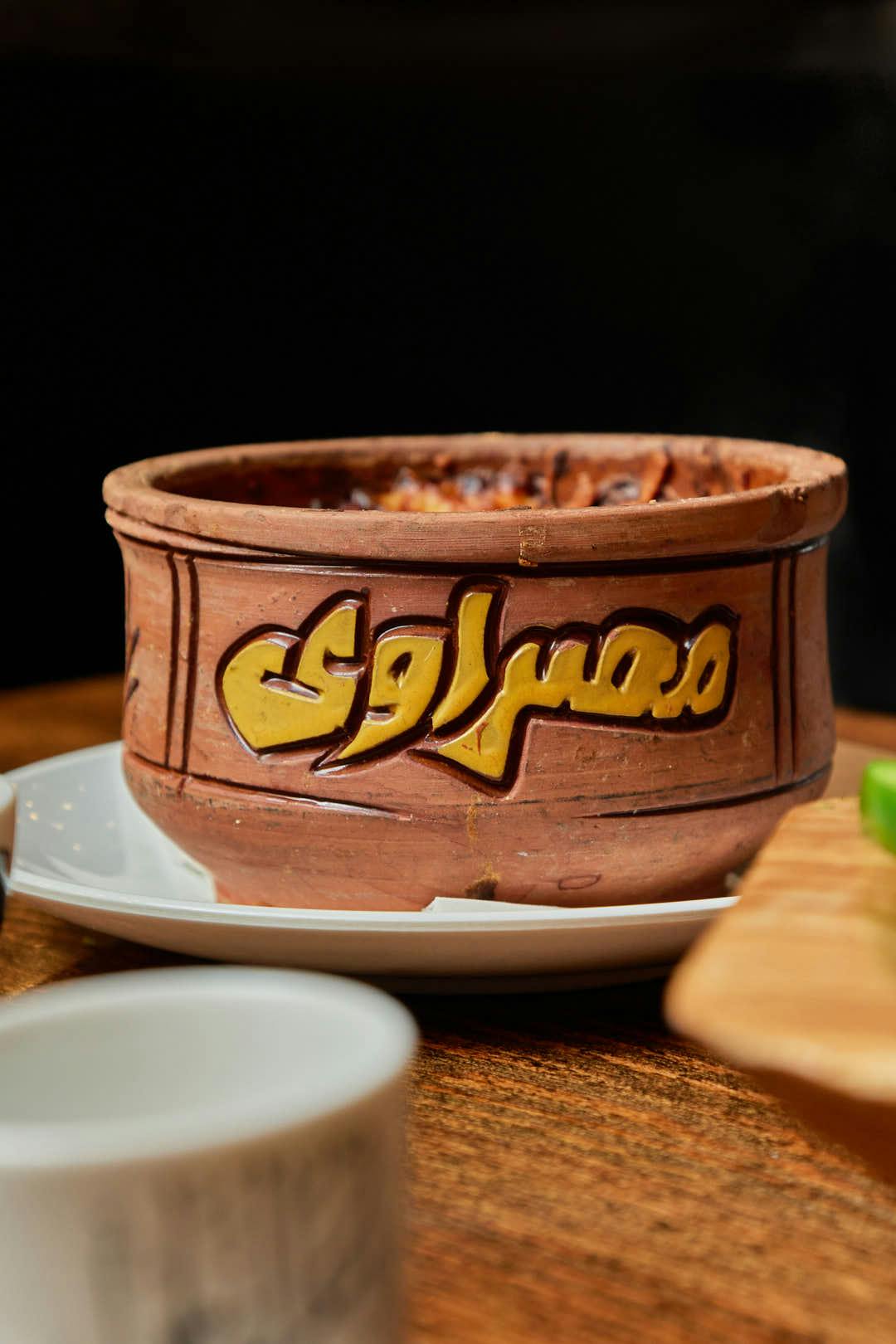 The bechamel is served in a handmade clay pot, with "Masrawy" written on it in Arabic. It consists of baked penne pasta with creamy bechamel sauce, savoury beef and cheddar cheese fire baked.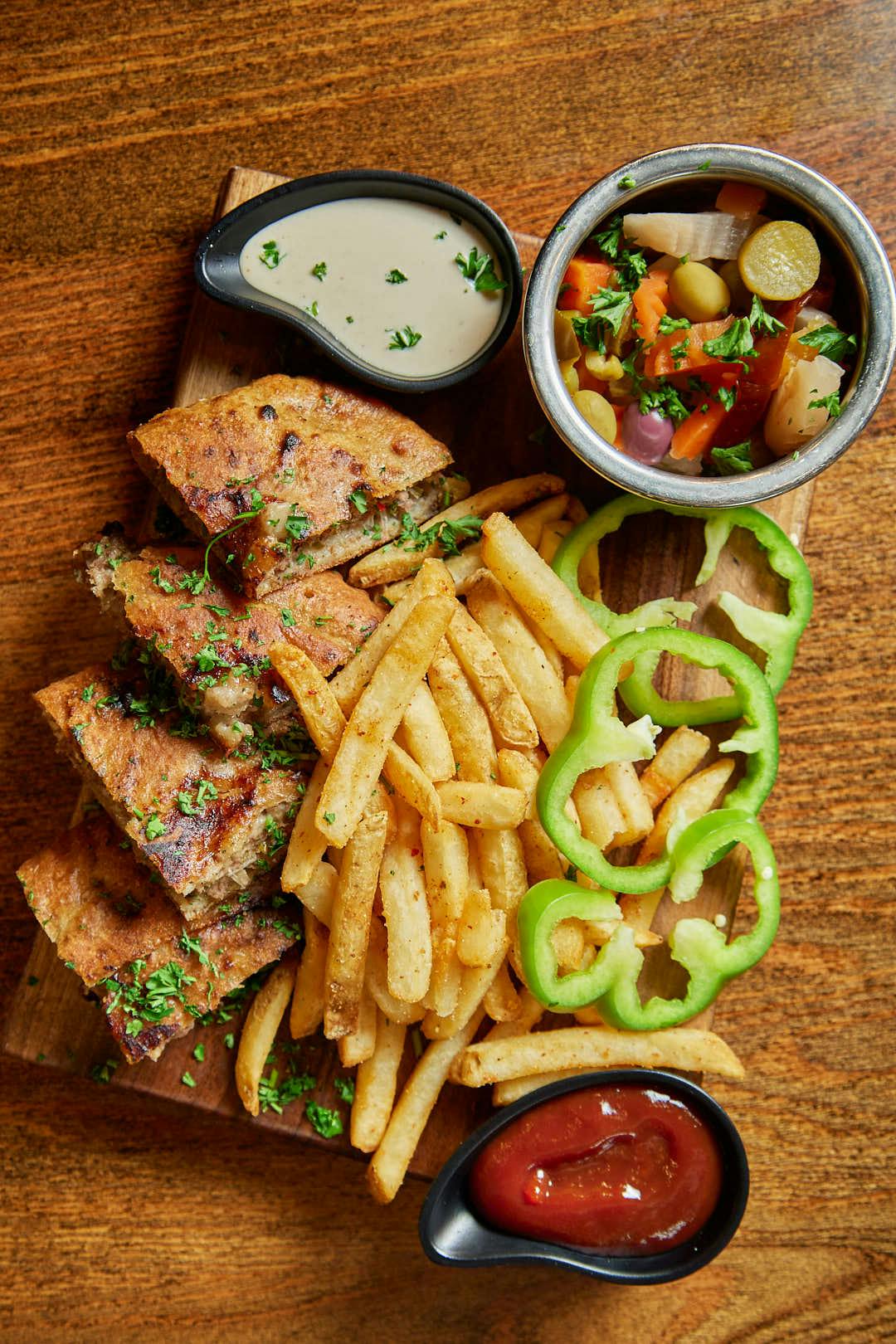 Hawoashi is also a community favourite. It consists of balady bread filled with ground beef, onions, peppers and spices baked, and served with tahina.
Saleh says Masrawy brought him a full circle moment every time a previous job or school of his caters from his restaurant. 
"It brought them closer to our culture. It came full circle and now I'm here serving them and their families and kids, and some of them, their grandkids."