MyPandanCake is a new boutique artisanal cake shop in Cabbagetown, specializing in pandan incorporated treats.
Devoting themselves to perfecting the fluffy, pandan chiffon cake, which happens to be named the national cake of Singapore by CNN, MyPandanCake sells a variety of other cakes baked from scratch, made fresh daily. This includes alternate flavours of chiffon cake and "magic box" cakes, which have layers of different textures and flavours, individually portioned in a tin can.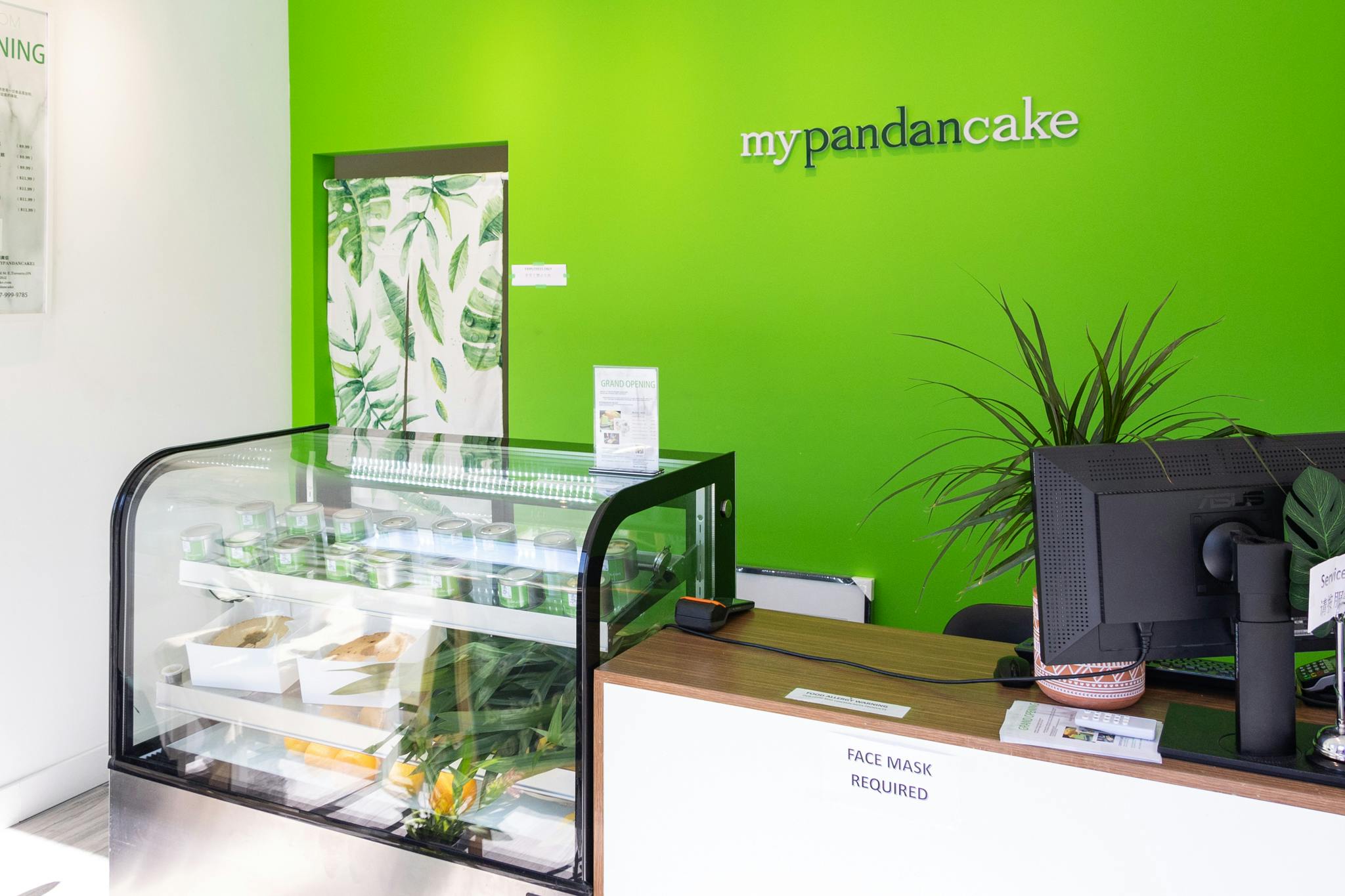 Recognize MyPandanCake's presence on Gerrard Street East thanks to their bright green sign. On brand is the interior of their shop, which is brightly lit with vibrant green walls and plant-life. Catch fresh pandan leaves on display for later use in their customer-facing fridge, accompanied by all their cakes that are ready for purchase. Upon entry into the shop, meet the fragrant smell of pandan and the comforting aroma of warm batter baking into cakes.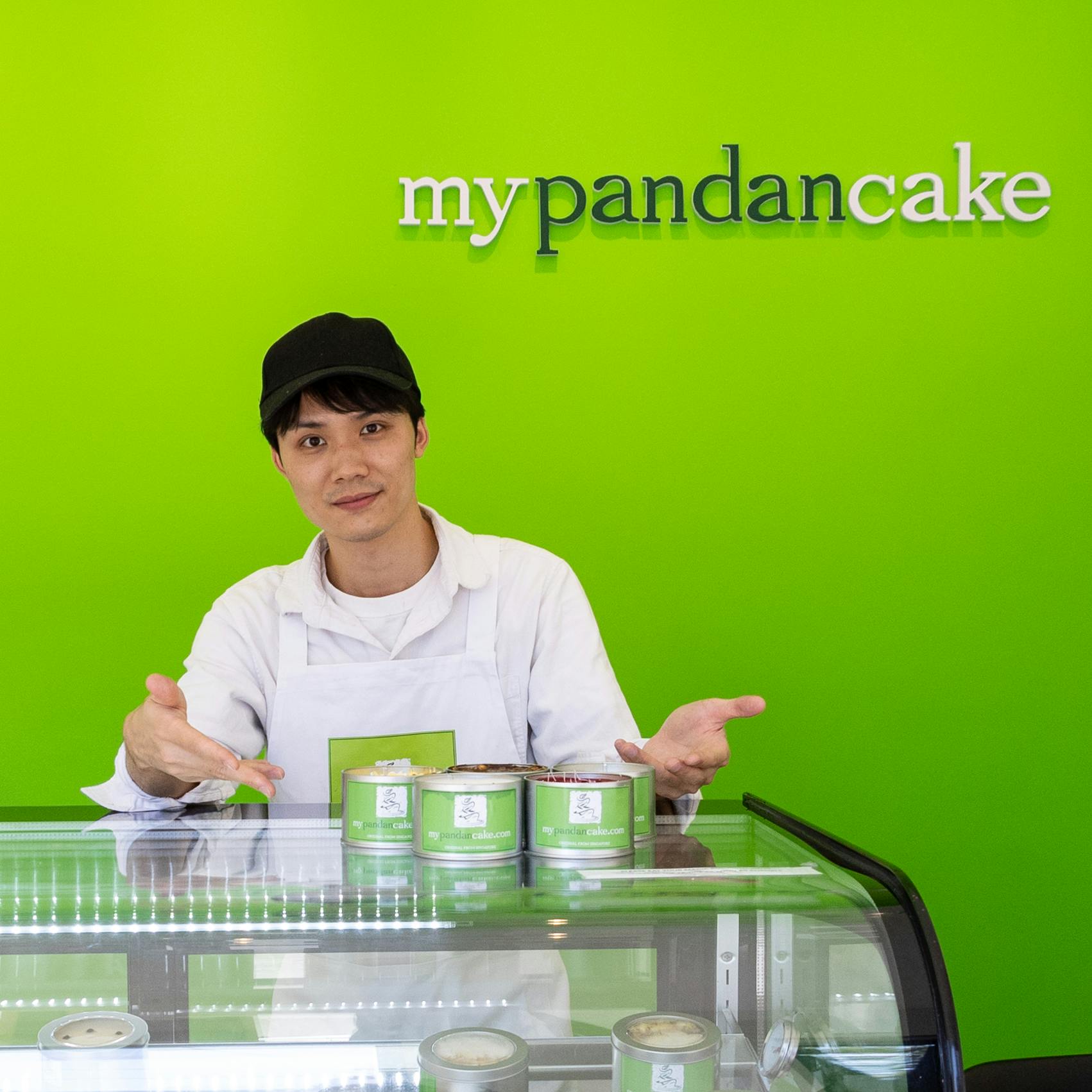 Head baker Jasper Qi brings almost seven years of experience in the baking industry to this project. Before coming to Canada, Qi managed bakeries and a bakery training studio in China and furthered his knowledge of the North American food landscape by majoring in culinary management at George Brown College.
"We believe that a multicultural city like Toronto is the perfect place for us to share our culture," says Qi.
While Pandan chiffon cakes are acknowledged as the national cake of Singapore, they actually have their roots in Indonesia, as a result of Dutch colonists. Thus, the pandan chiffon cake marries European baking methods with local ingredients, making it what it is today.
A mix of traditional recipes and modern techniques, pandan products at MyPandanCake get their distinct light green hue from fresh pandan leaves rather than bottled extract.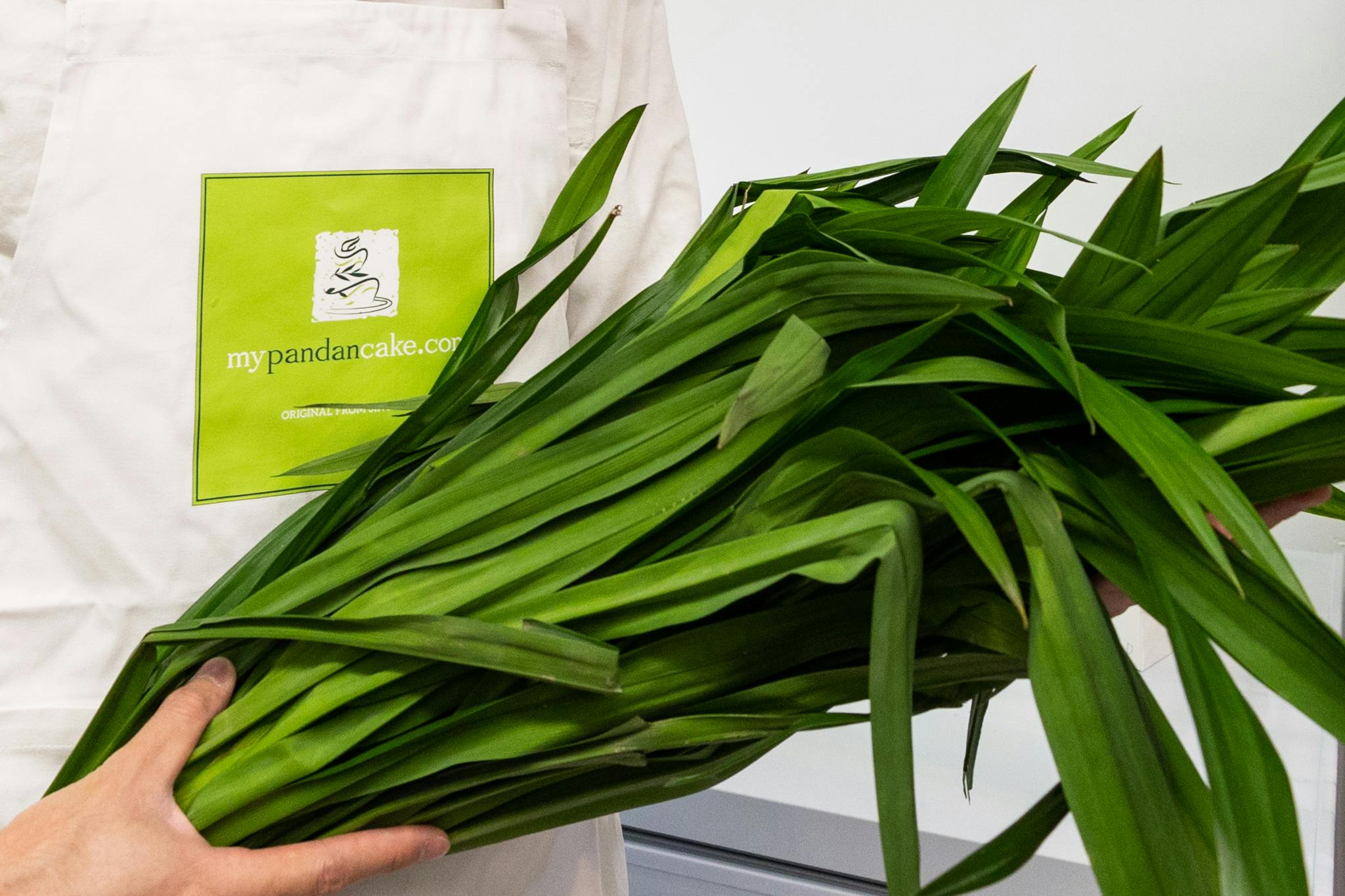 Defining their product as "a healthier way to cake" Qi says his pandan chiffon cakes are great for those who may be a little health conscious or normally avoid desserts because of how sweet they are. The chiffon cakes here are made with simple ingredients, without the addition of butter. Instead, they use vegetable oil and also aim to source locally whenever possible. Airy in texture, similar to a sponge cake, the cakes aren't sugary and are slightly nutty in flavour thanks to the use of real pandan extract.
In regards to the pandan leaves themselves, these are brought in fresh from South Asia. Qi extracts pandan juice directly from the leaves, ensuring that you're experiencing natural pandan flavours in every bite.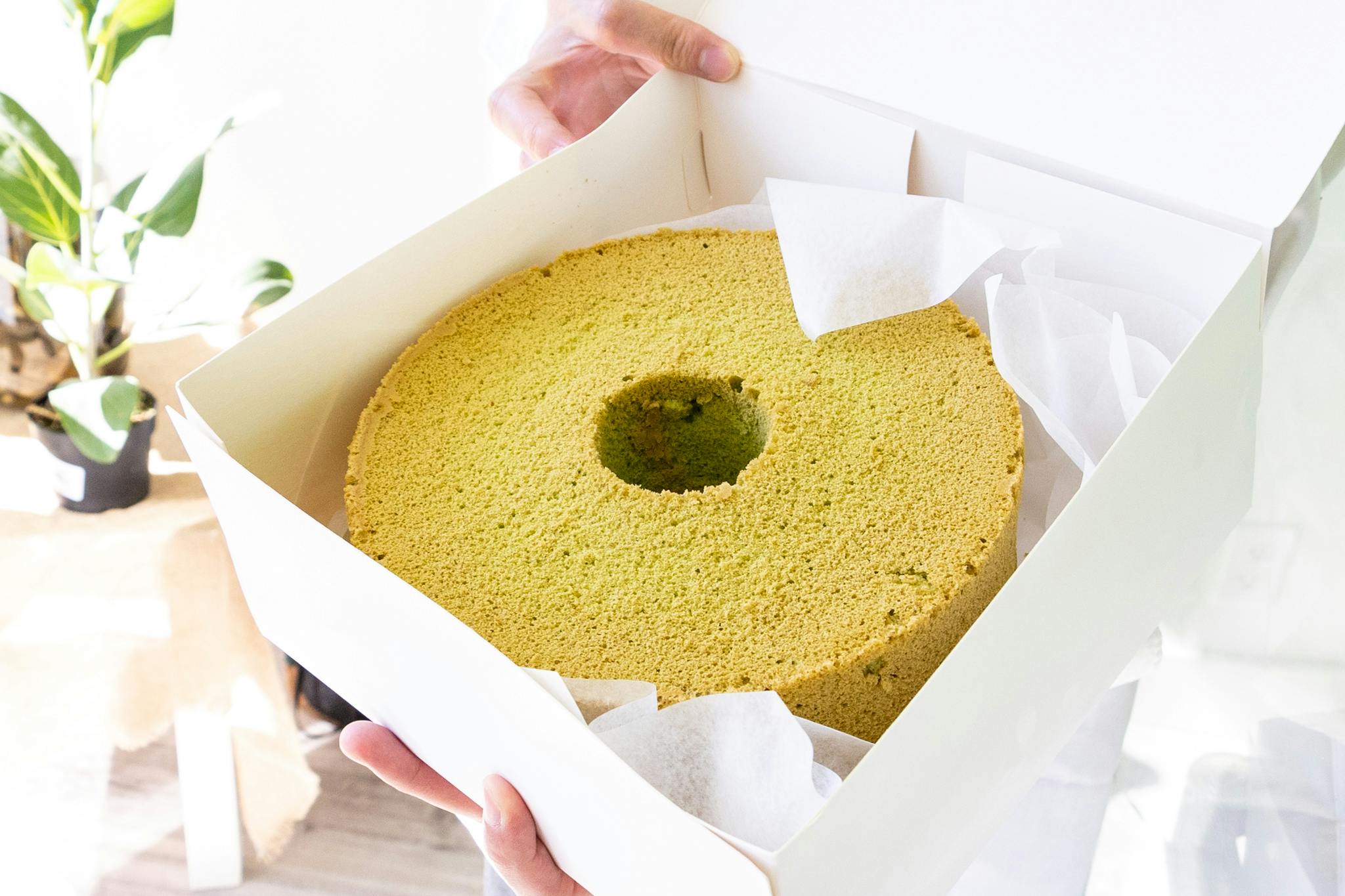 Cakes appear simple but are quite the process to perfect in order to achieve a soft and spongy texture without being too dry. Great for sharing, these chiffon cakes are currently available in citrus, black sesame walnut and soy cranberry, alongside their signature pandan option. Qi says that all cakes are made using fresh ingredients, like the addition of real orange and lemon in their citrus cake and soy milk extracted by them for their cranberry cake.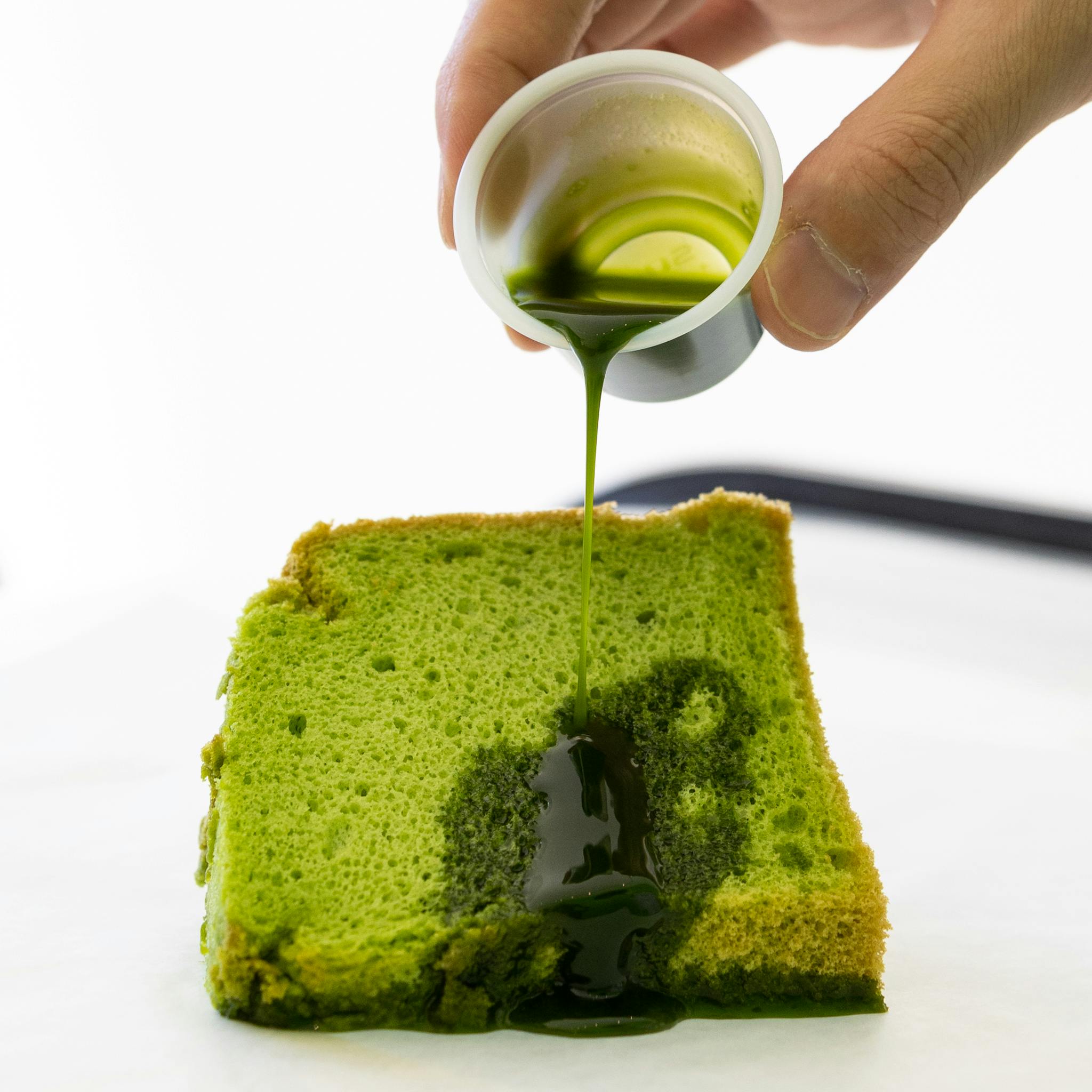 Normally served as is, without the addition of any icing or toppings, you can also choose to add on a small side of pandan icing to your order to drizzle over your cake, adding a hint of sweetness.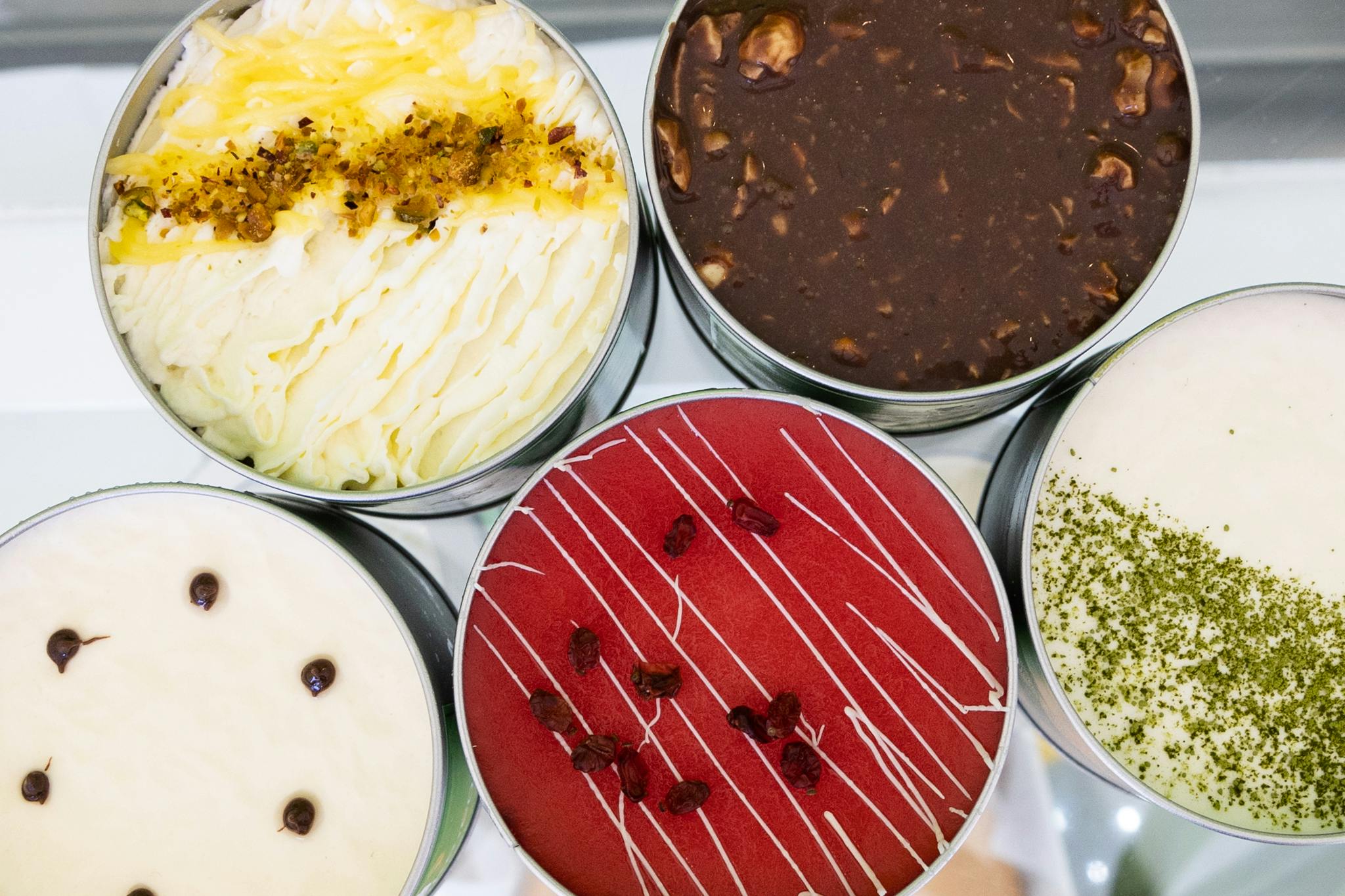 Joining the chiffon cakes on the menu are the magic box cakes. With over half a dozen different flavours available, these cakes are packaged perfectly for individual consumption. They are made with layers of mousse, cake, cream and toppings, which vary depending on the flavour.
Available magic box cakes include matcha red bean, lemon custard, durian chocolate and raspberry, which are all made with pandan chiffon cake as their base. Meanwhile, chocolate, yogurt and Oreo chocolate are all made with original chocolate chiffon as the base.
Sweeter than their chiffon cakes, these smaller cakes are creamy and packed with flavour.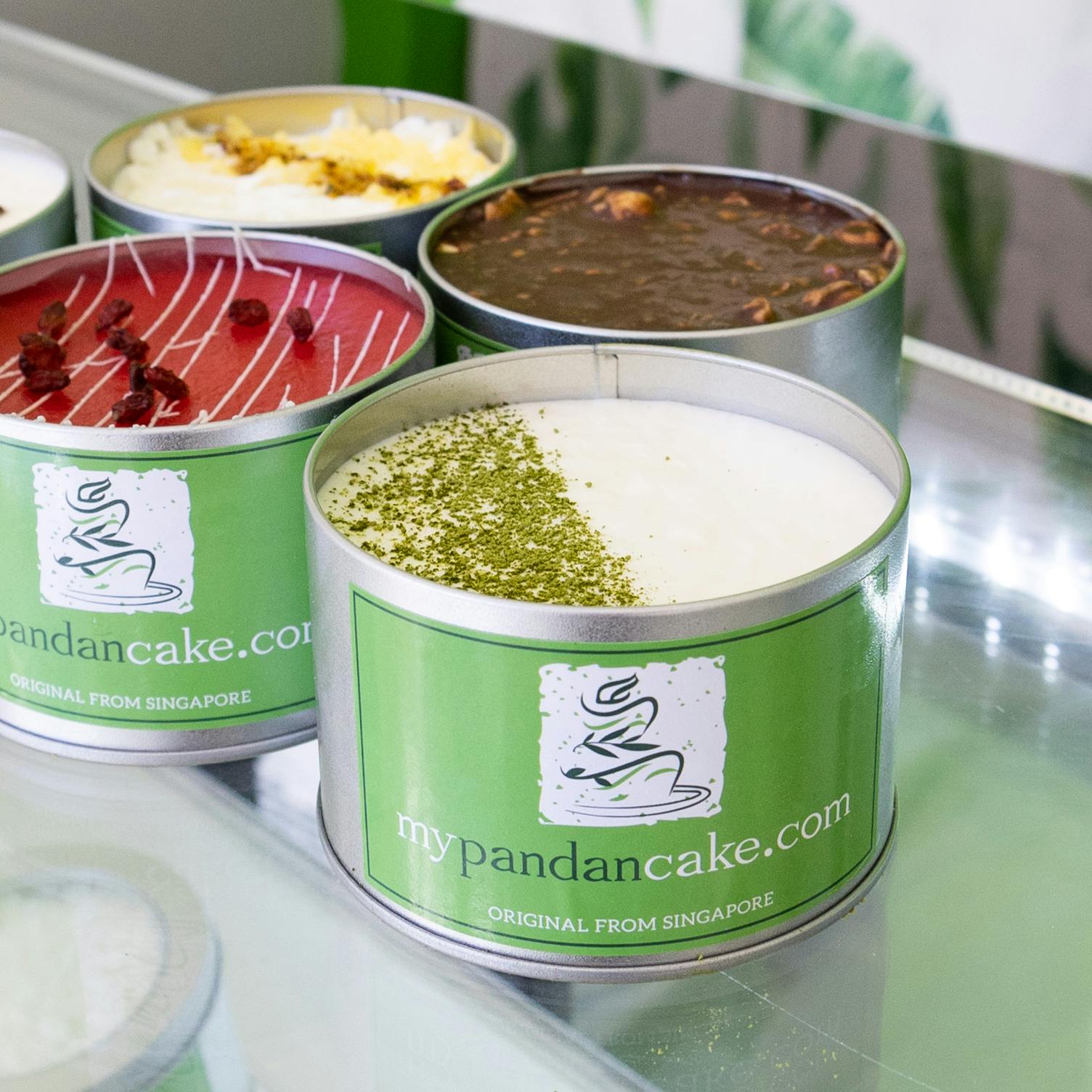 Coming soon to the menu once winter arrives will be a pandan soufflé cheesecake. You'll have to stay tuned to their Instagram to find out when this new feature arrives.
Those interested in getting their hands on products from MyPandanCake can drop by in-store or order online via their website for delivery.
MyPandanCake is closed on Wednesdays, but otherwise is open from 11:30 a.m. to 7:00 p.m. six days a week.