Namwan Thai Cafe is broadening the city's idea of Thai food by offering a different side of this cuisine through dishes you wouldn't normally be able to find at any other Thai place in Toronto.
Founded in 2018 by friends Nan and Paul, Namwan -- which translates to sweet drinks in Thai -- started off as a vendor selling their sought-after Thai-inspired street drinks at food festivals and night markets. Fast forward three years later and they've now opened up a permanent brick-and-mortar location in East Chinatown with Paul's wife Joy and a few other friends.
The Space: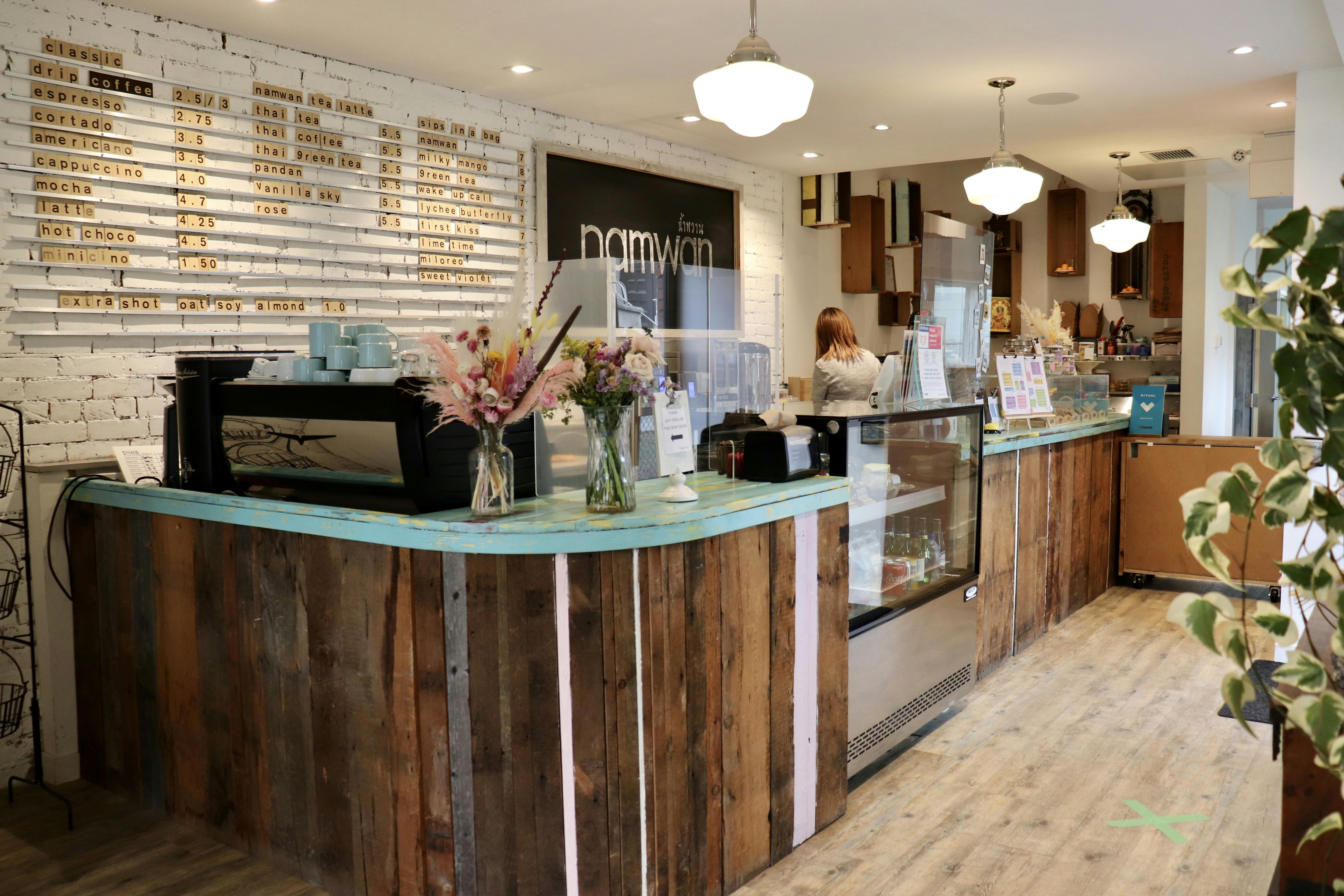 The cafe is bright and spacious with a seating area at the back for when dine-in is permitted.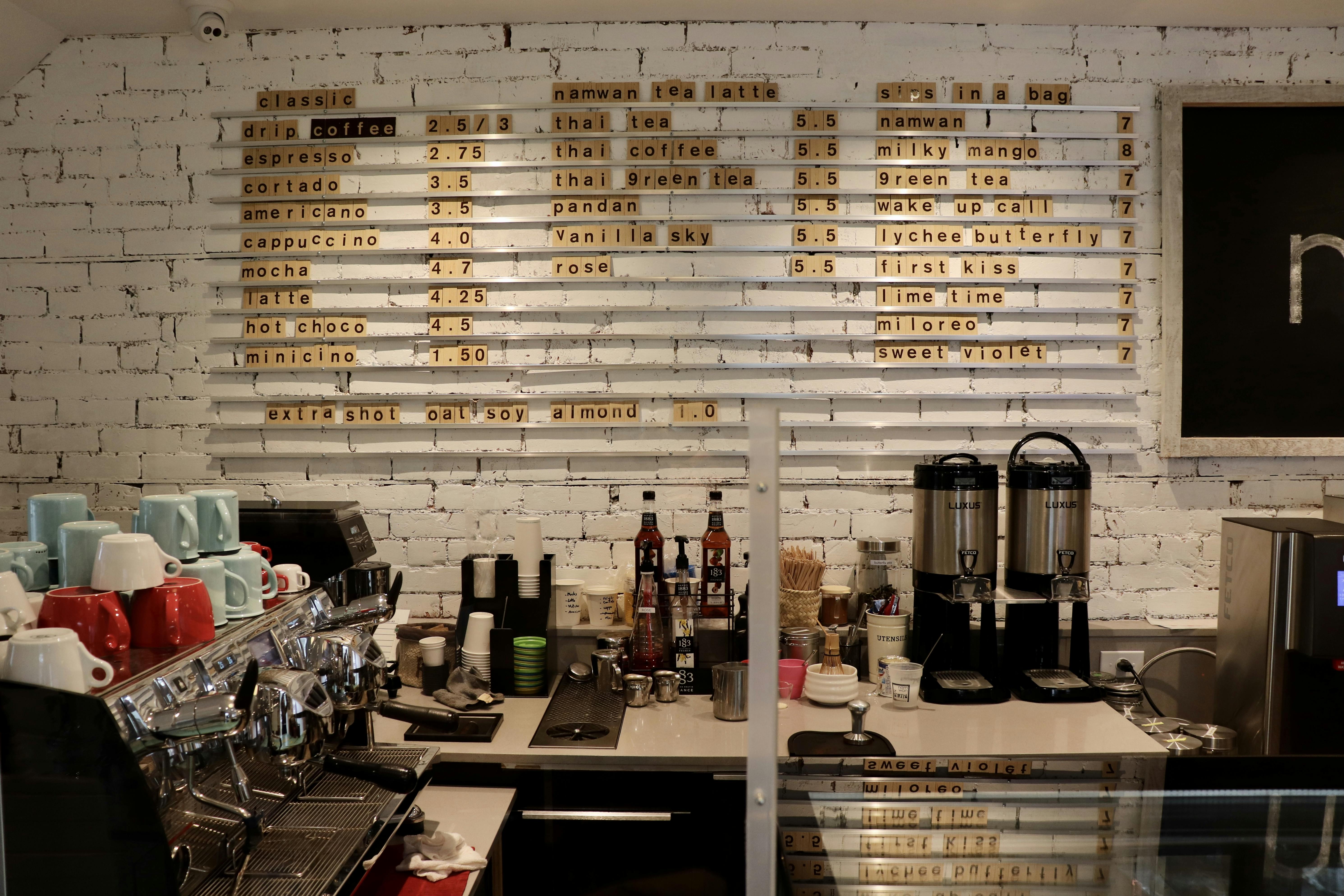 Designed by Joy, a menu board with Scrabble-like block letters is what catches the eye along with display cases of their homemade baked goods like cookies and cupcakes.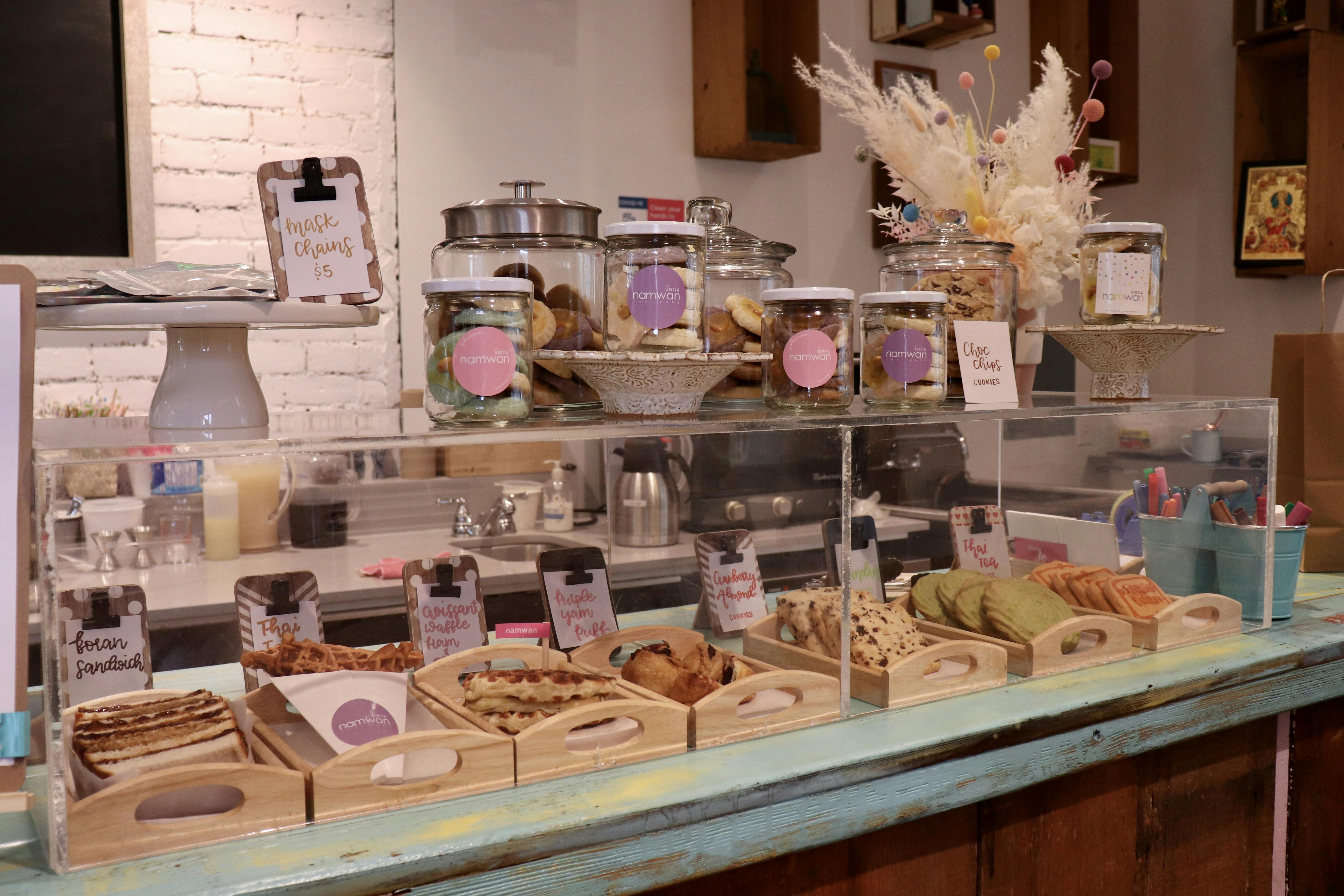 The Food:
A Thailand native himself, Paul is no stranger when it comes to Thai cuisine as he has previous experience working, managing and owning several different Thai restaurants.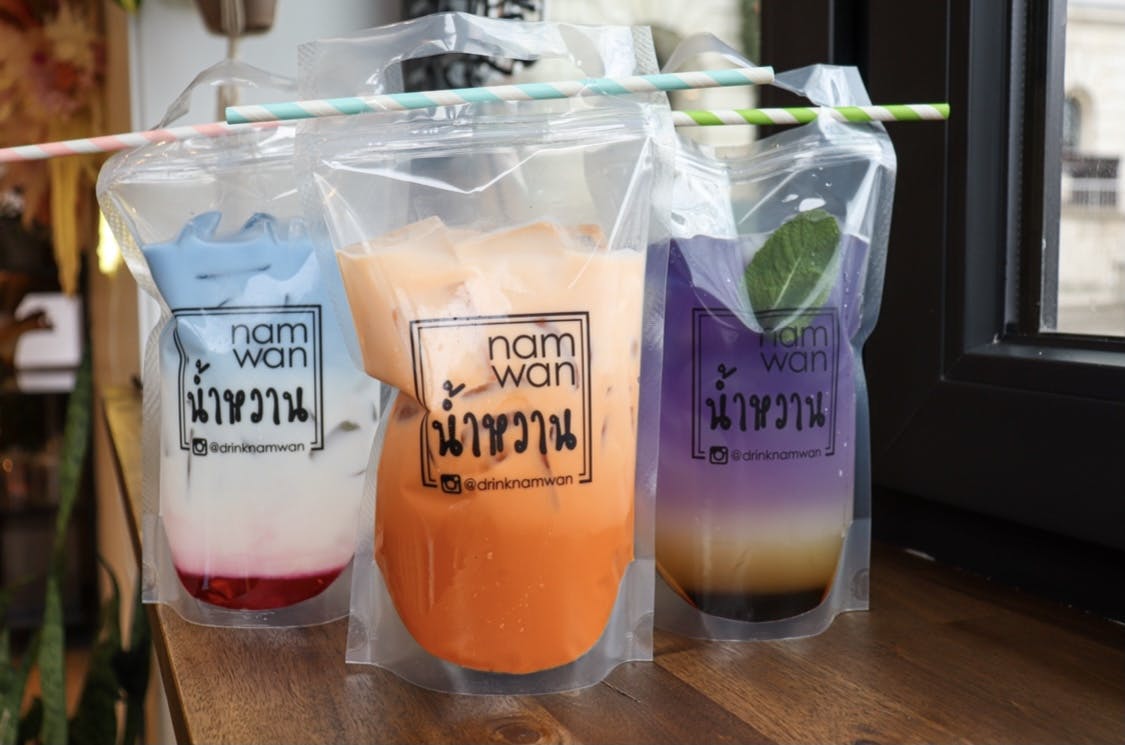 Their colourful Sips in a Bag are what launched their brand and helped them take off. Just like in Thailand, they're served in reusable zip pouch bags that are ideal for takeout.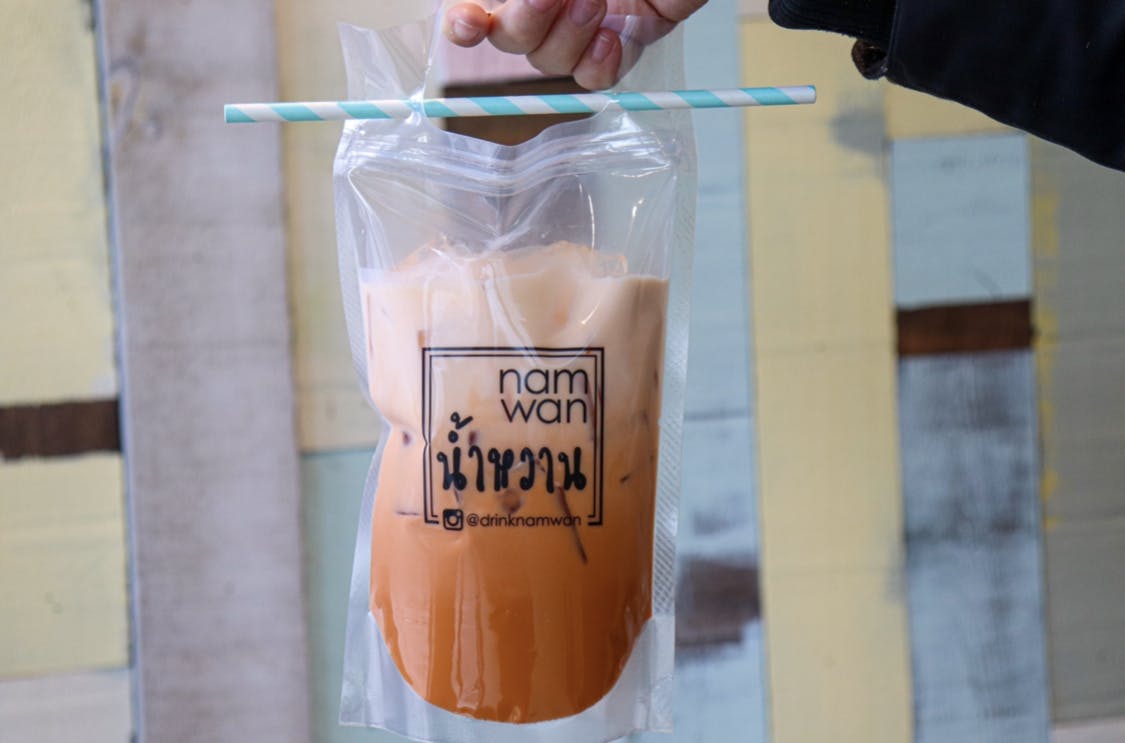 There are currently nine flavours on the menu with Namwan ($7) being their most popular. This Thai tea contains milk, evaporated milk and condensed milk.
Lychee lovers are going to love their Lychee Butterfly ($7). It consists of lychees, lychee juice, fresh lime juice, soda and butterfly pea flowers obtained directly from Thailand.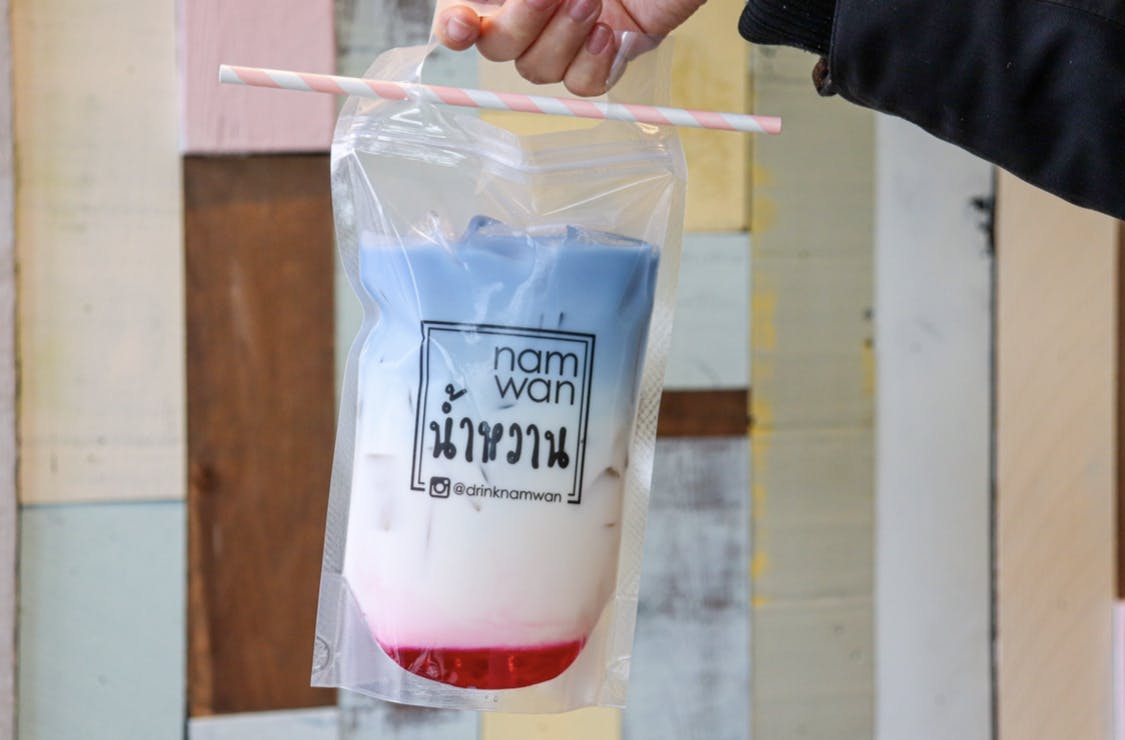 Another colourful option is their First Kiss ($7). This three colour gradient drink includes Hale's Blue Boy's sala (palm fruit) syrup, milk, evaporated milk and butterfly pea flowers.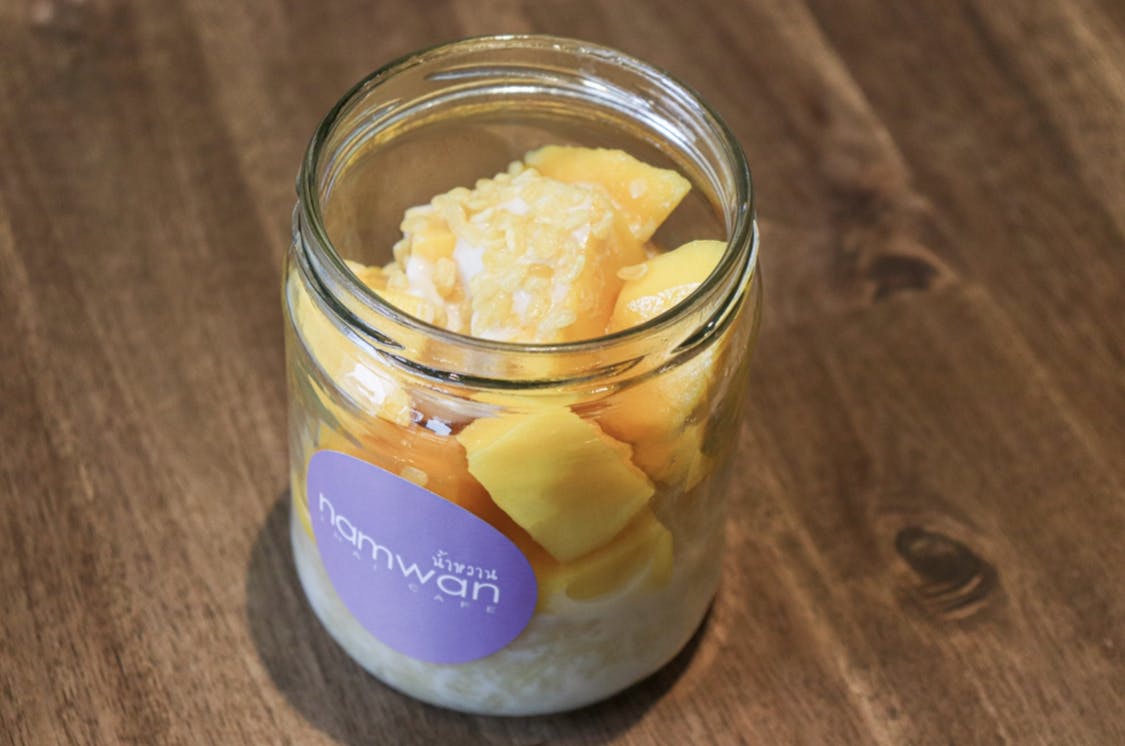 Besides cold and hot drinks, they also have desserts like their Mango and Sticky Rice ($10). Instead of presenting this traditional Thai dessert on a plate, it's served in a jar with sticky rice at the bottom and fresh mangoes and mung beans on top.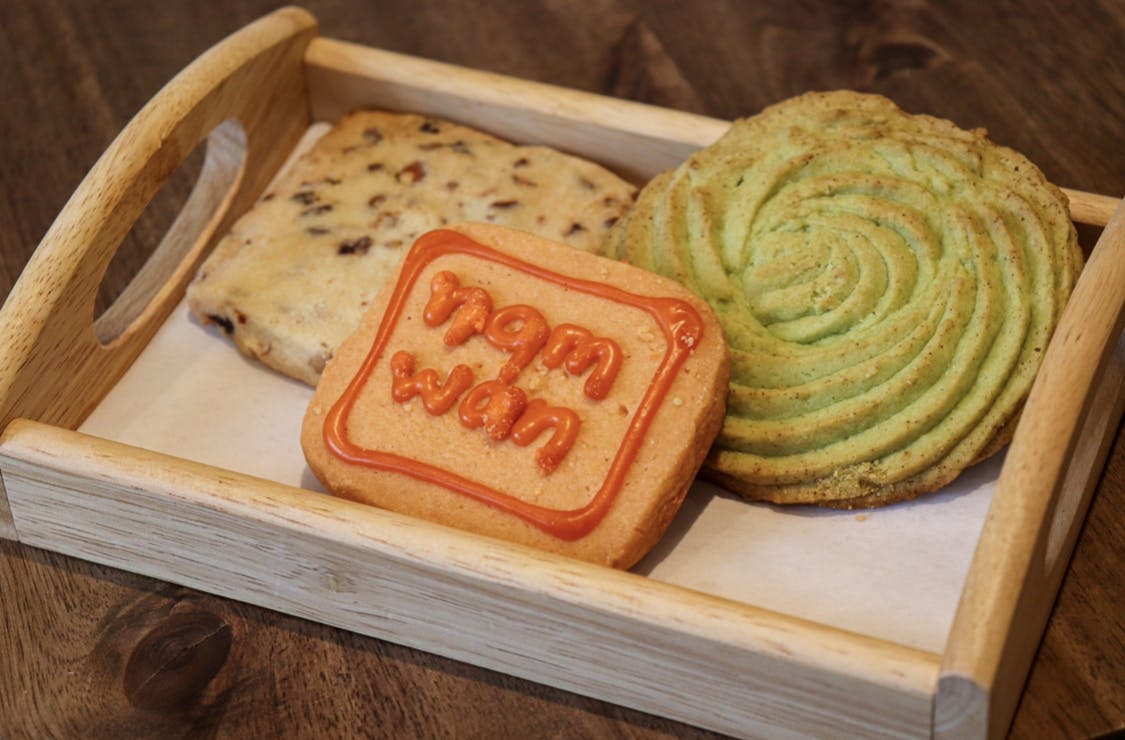 They also bake five types of cookies ($3.50) in-house with flavours like Thai Tea, Cranberry Almond and Pandan.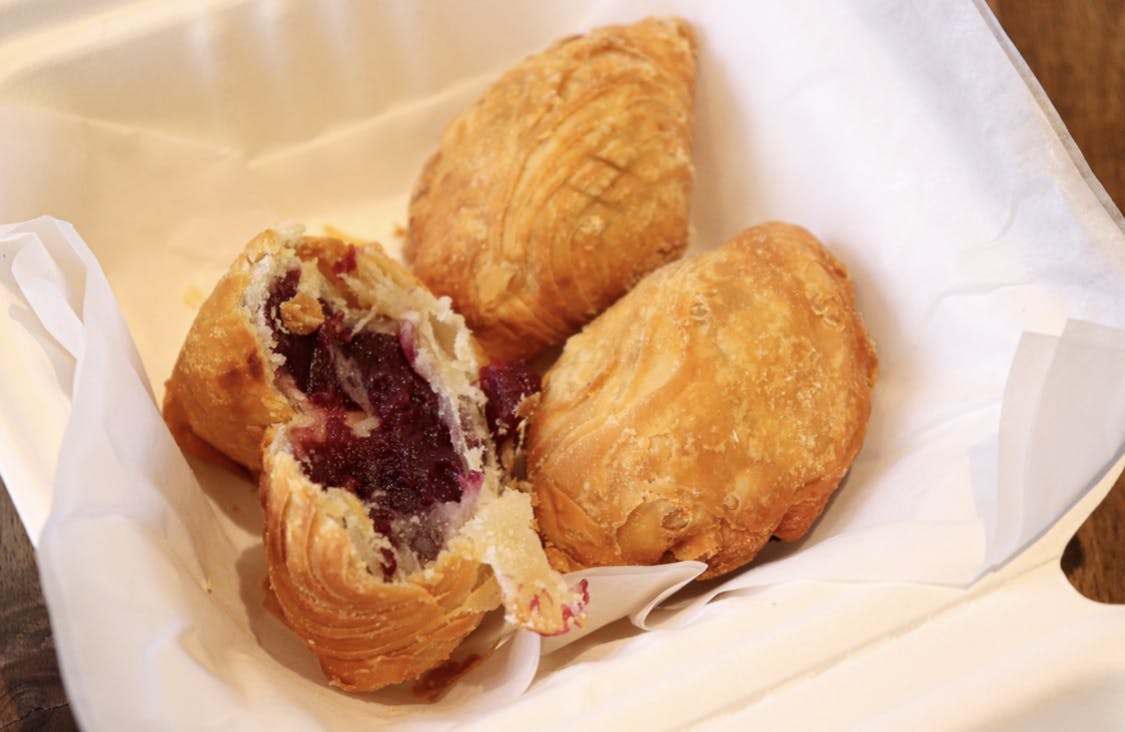 An order of their Purple Yam Puff ($8) comes with three pieces of this savoury and flaky pastry stuffed with a sweet purple yam filling.
There are plenty of savoury items on the menu as well, including Thai sandwiches, burgers, rice bowls and pizzas.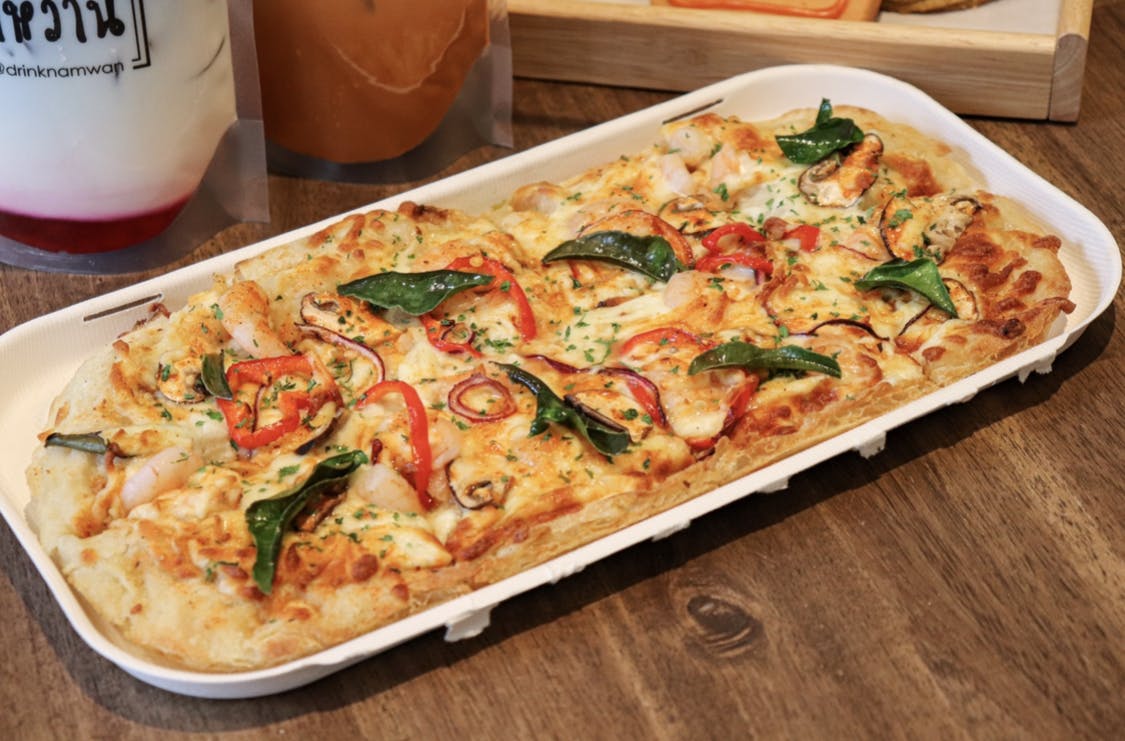 Their Tom Yum Shrimp Pinza ($16.50) incorporates all of the components of a traditional tom yum soup.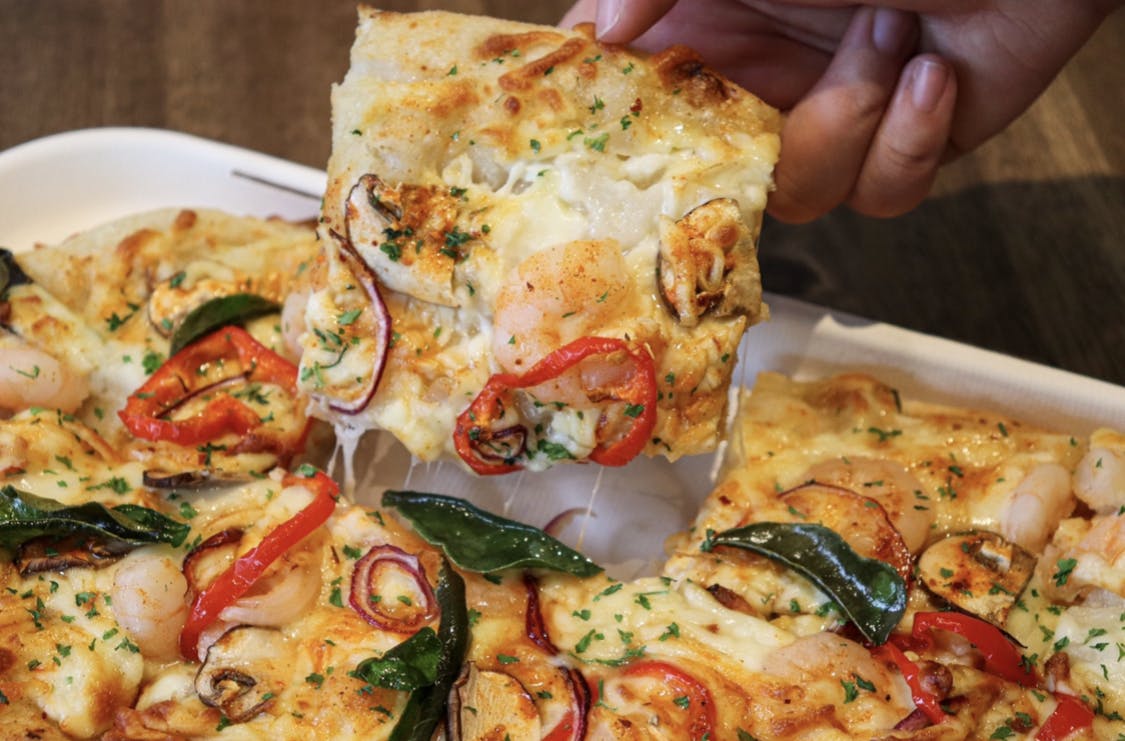 It has the perfect balance of sweet, hot and sour flavours, and is topped with mozzarella cheese, shrimps, cherry tomatoes, red onions and their signature tom yum spices.
Namwan Thai Cafe is open for takeout and delivery.