Toronto is filled with amazing spots for Thai food and Paddler Thai is the newest addition to that list. The recently opened restaurant focuses on bringing Kuaytiaw Rua (Thai boat noodles) to the heart of Parkdale. Thai boat noodles have a rich geographical history, originating from vendors in boats at floating markets, selling small bowls of noodles while travelling Bangkok canals. This restaurant embodies the idea of being by the water through its carefully designed interior.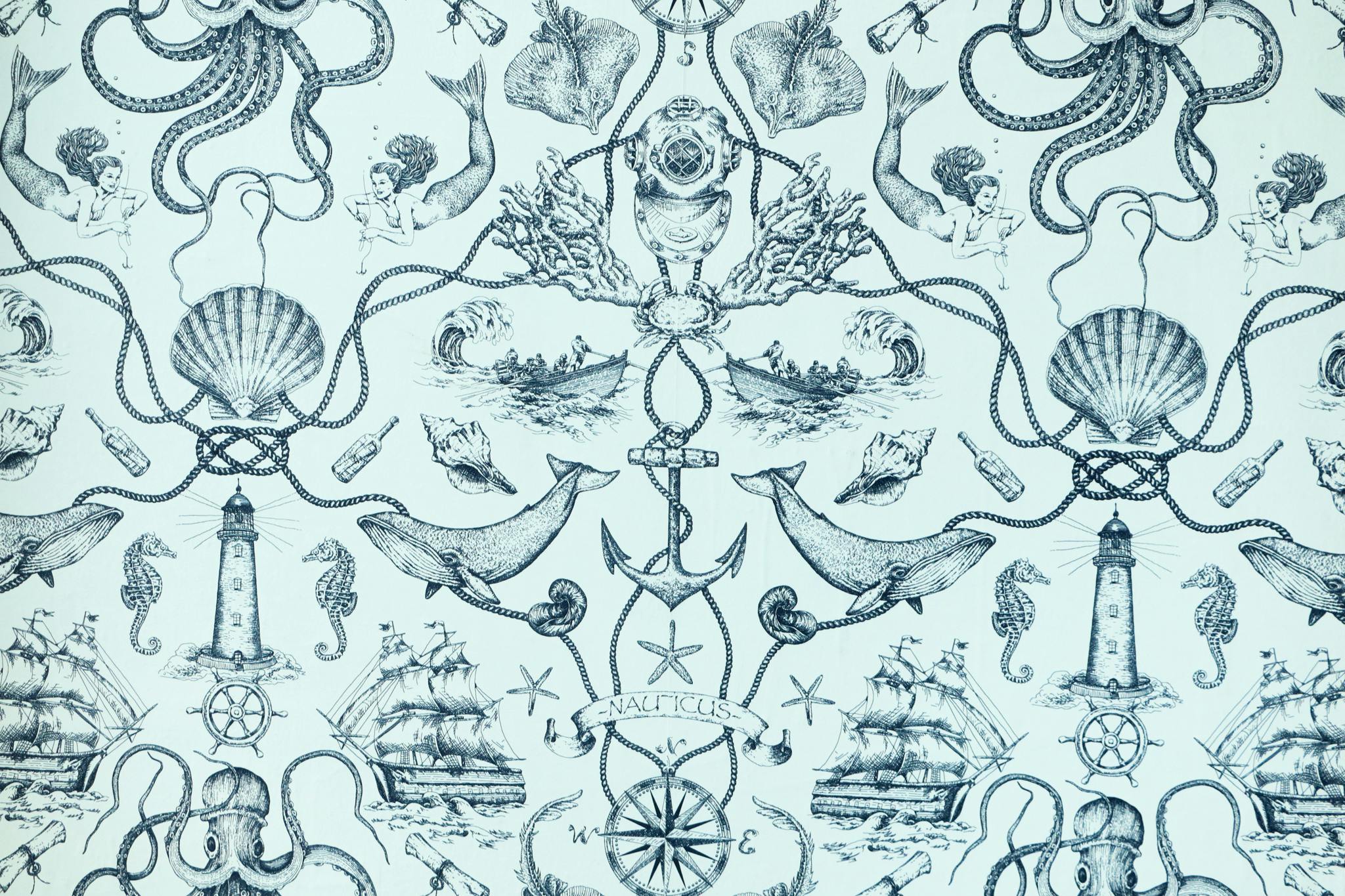 Paddler Thai is run by passionate head chef Malatee, whose recipes are inspired by her mother in Thailand. By her side in the kitchen is chef Ben and joining them is Chanon who is the marketer and designer responsible for the creation of the space's water-themed interior.
While the most popular Thai dishes in Toronto are generally recognized as pad Thai or green curry, the trio aims to have Thai boat noodles be just as common in the GTA as they are in Thailand.
The Space: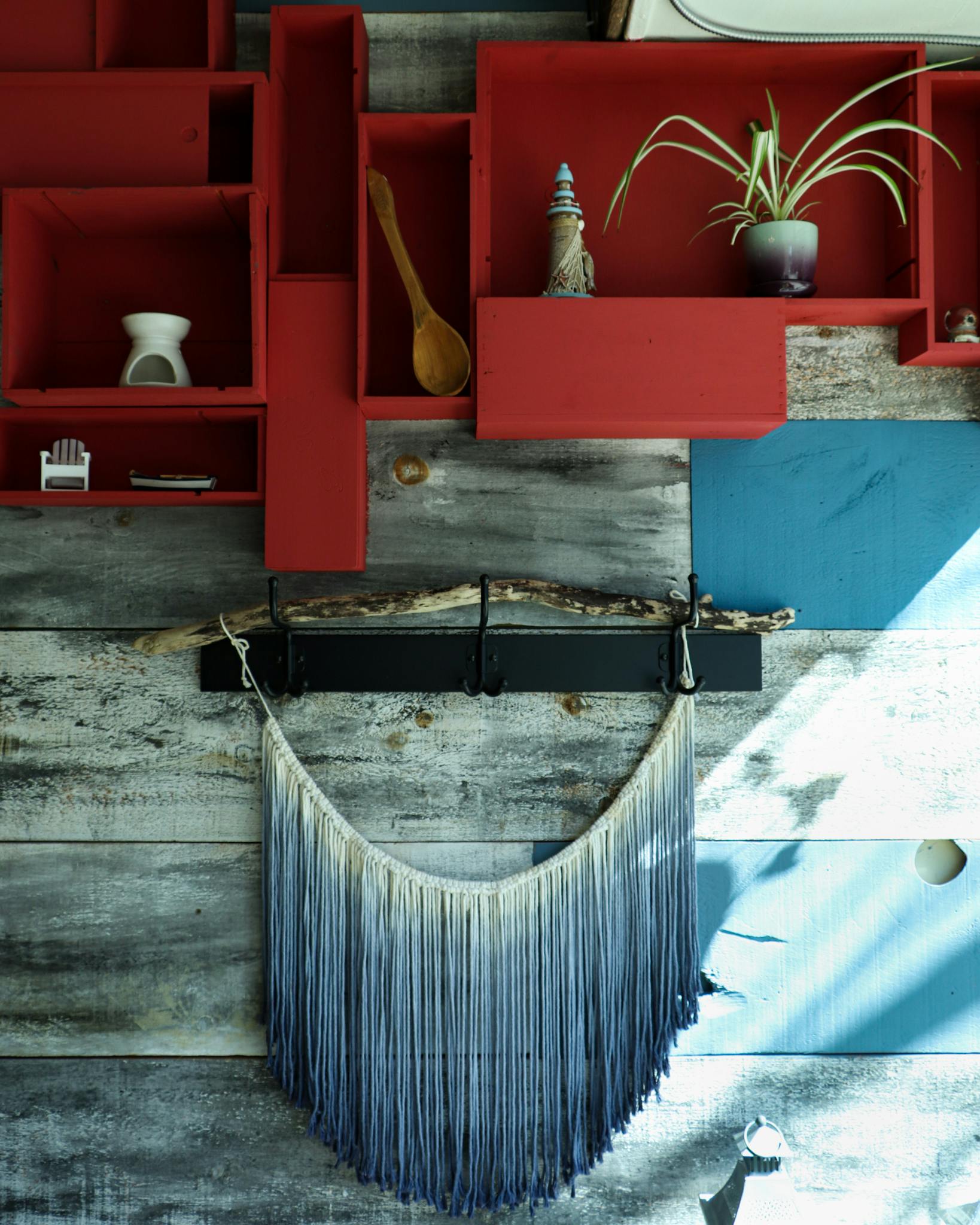 Fitting to their name, the interior of Paddler Thai is decked out in various hues of blue and the walls have wood panelling on one side of the room resembling that of a boat. Meanwhile, the other end of the space is dressed with wallpaper designed by part-owner Chanon, combining different elements that represent bodies of water.
Considering the fact that this restaurant has only been open for two weeks, some parts are still awaiting finishing touches; however, one can already tell that once indoor dining resumes in Toronto, Paddler Thai will be the perfect cozy spot to visit, making you feel like you've left the city.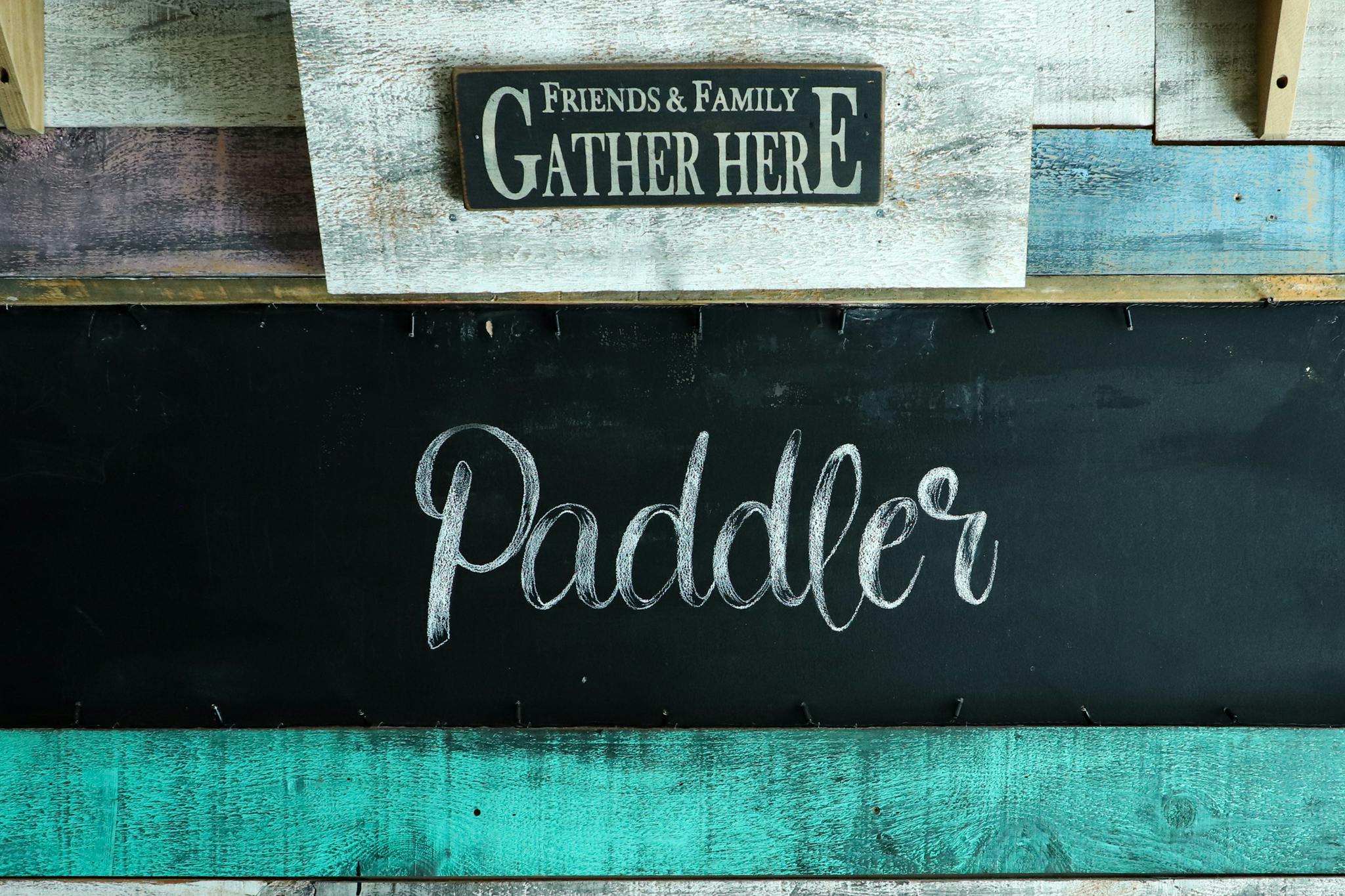 The Food: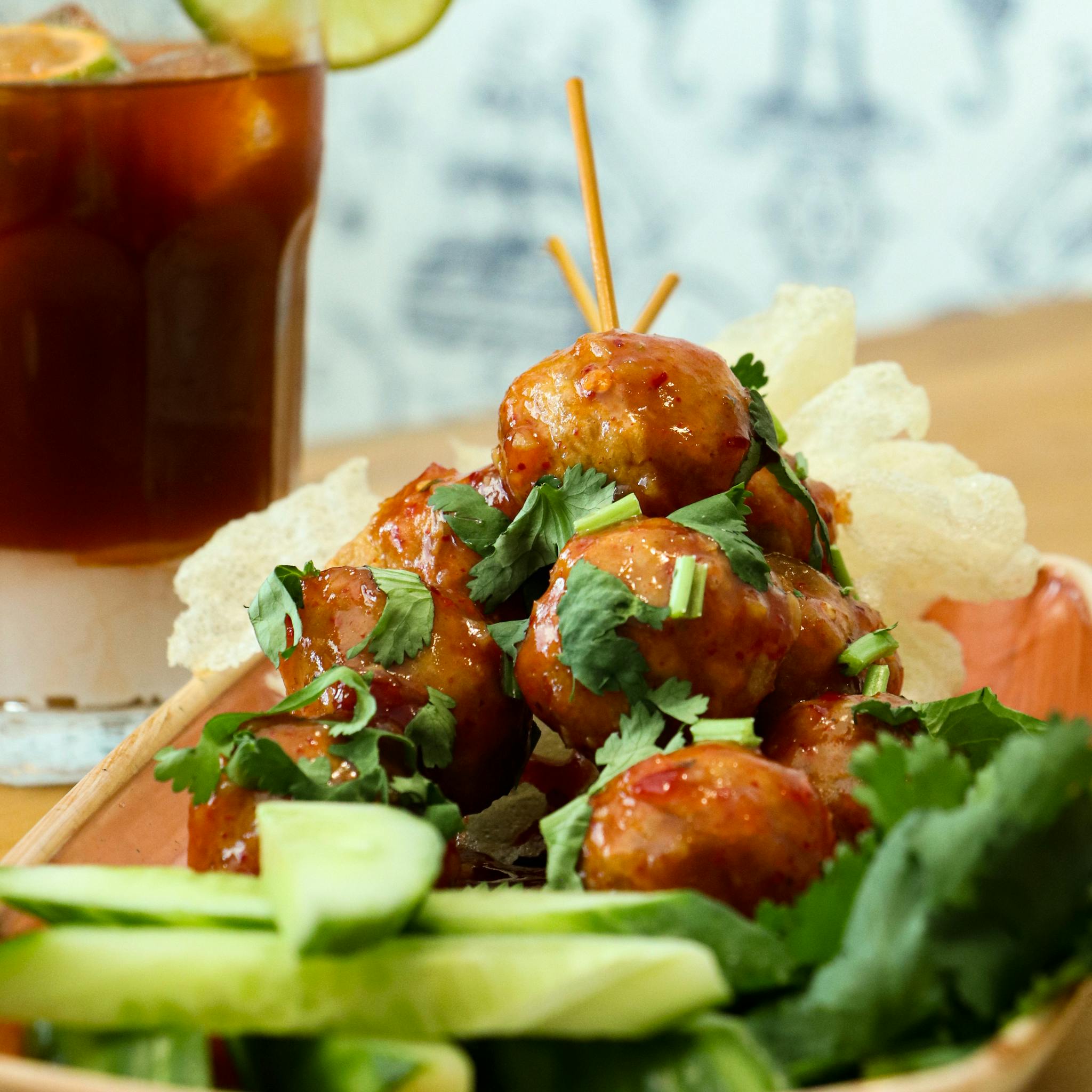 With many options to choose from, these Thai meatballs are featured within multiple dishes on the menu. Always your choice between beef or pork; these appear alone as a starter as well, where they are deep fried and coated in a sweet tamarind chili sauce. To accompany a meal, you'll definitely want to add their Thai iced tea to your order.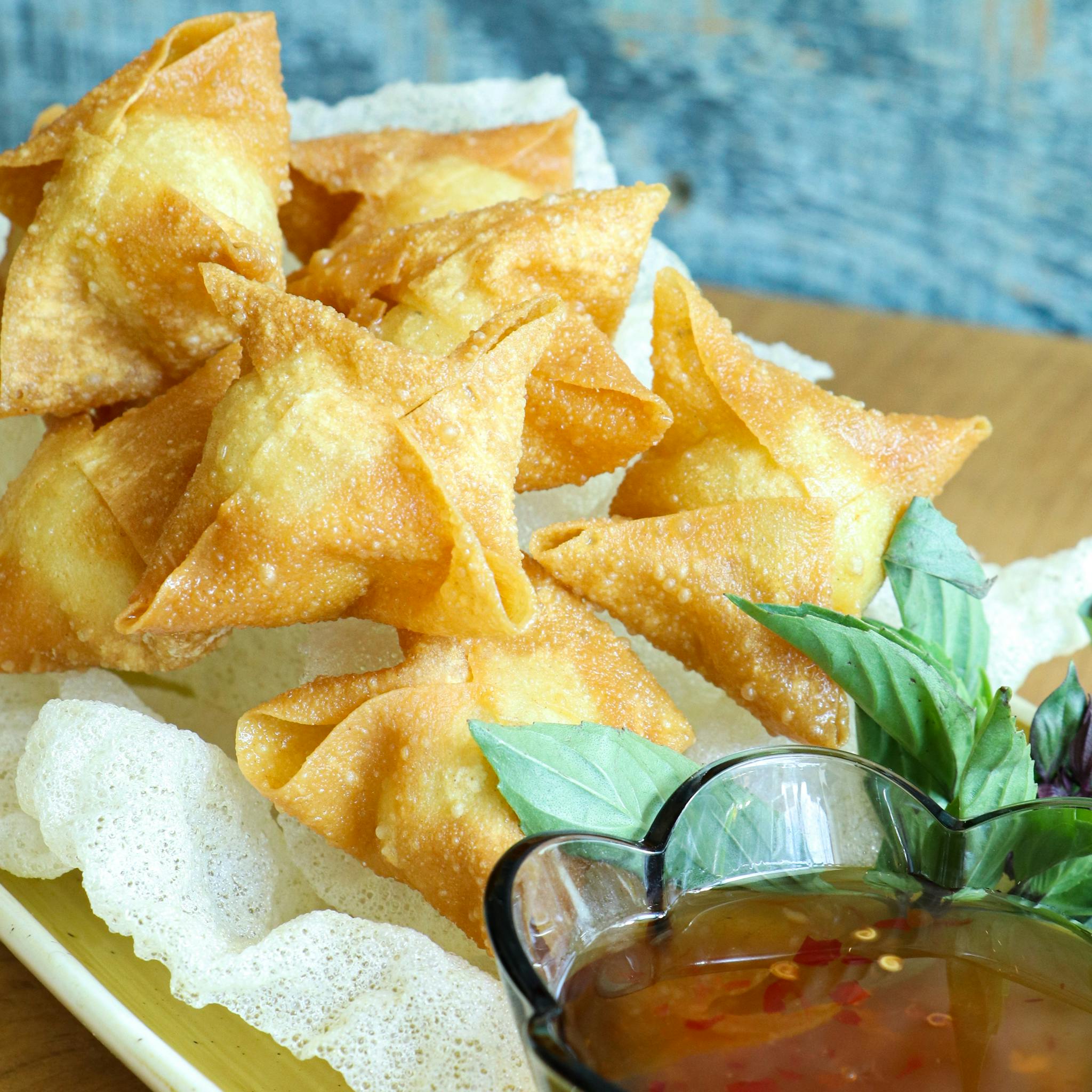 Another popular starter is their crispy fried quail egg wontons. Find a perfectly cooked boiled egg in the centre of them that is complimented by their house-made plum sauce on the side.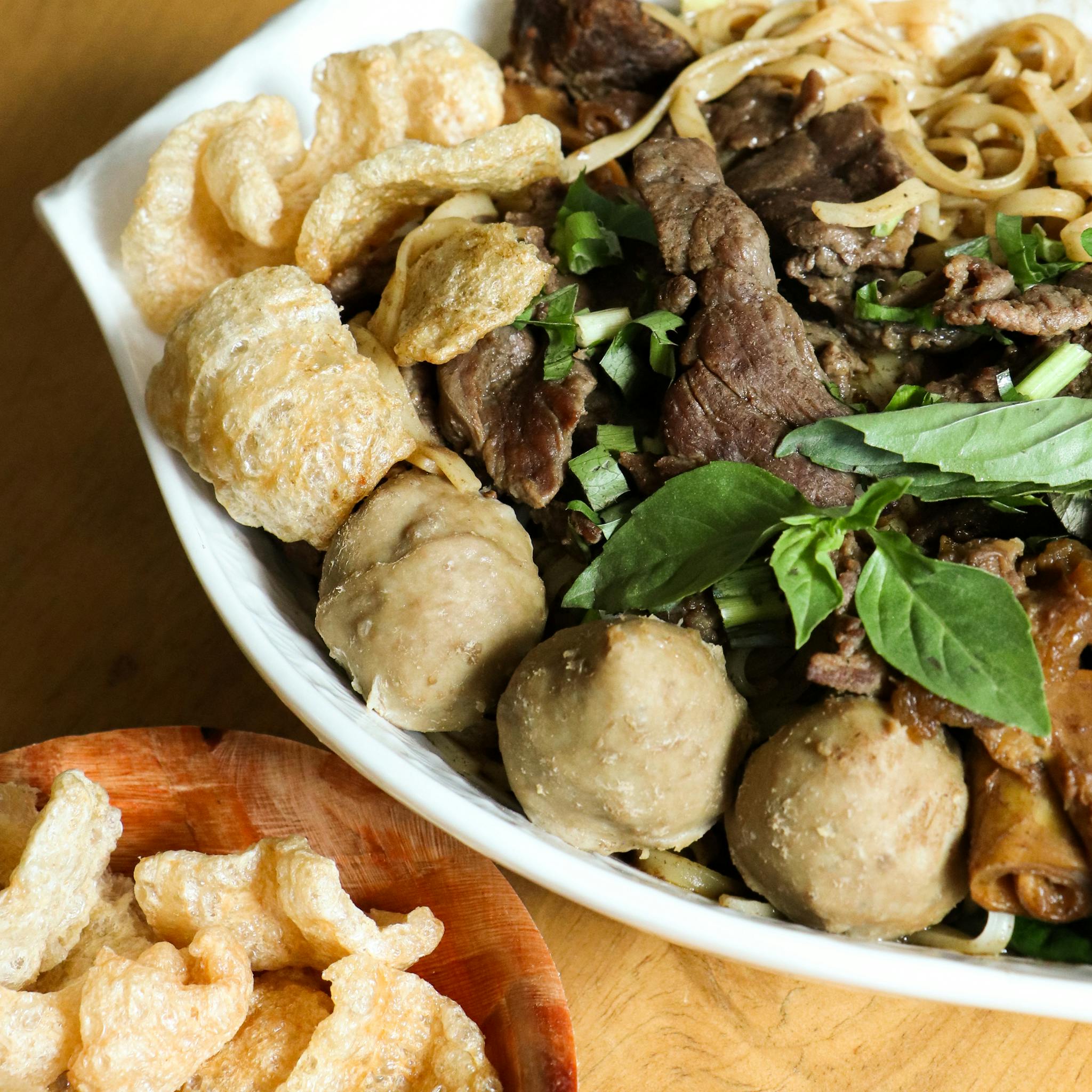 It takes two steps to order Thai boat noodles at Paddler Thai. Step A: choose your noodles, and Step B: choose your base. They've got four noodle options to select from, small, medium or flat rice noodles, as well as egg noodles if you prefer. The choice between soup or dry noodles is available for the base, and the options are pork or beef for protein.
The soup for their Thai boat noodles is a dark brown, flavourful broth base with Thai herbs, dark soy sauce and coconut milk. Topping the bowl is Chinese broccoli, bean sprouts, fresh basil, cilantro, fried garlic and house-made pork rinds.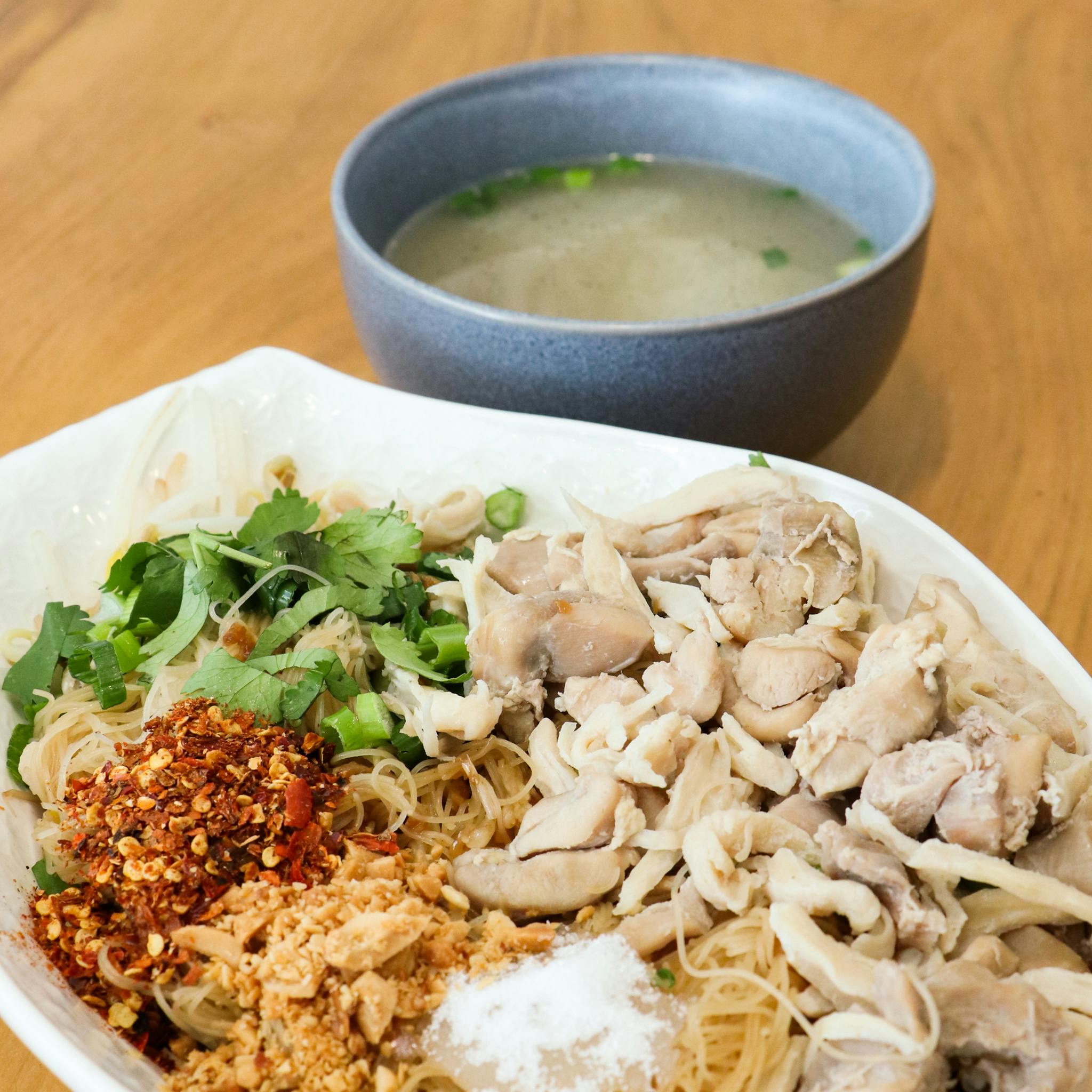 For those who don't eat pork or beef but still want noodles similar to Thai boat noodles, Paddler Thai also offers two chicken noodle options. Their Thai Chicken Noodle Soup and Thai Chicken Dry Noodles are also considered one of their signature dishes. These bowls come with an abundance of flavours created by bean sprouts, peanuts, cilantro, fried garlic and dried chili flakes. Despite not being immersed in soup, the Thai Chicken Dry Noodles still comes with a side bowl of warm broth.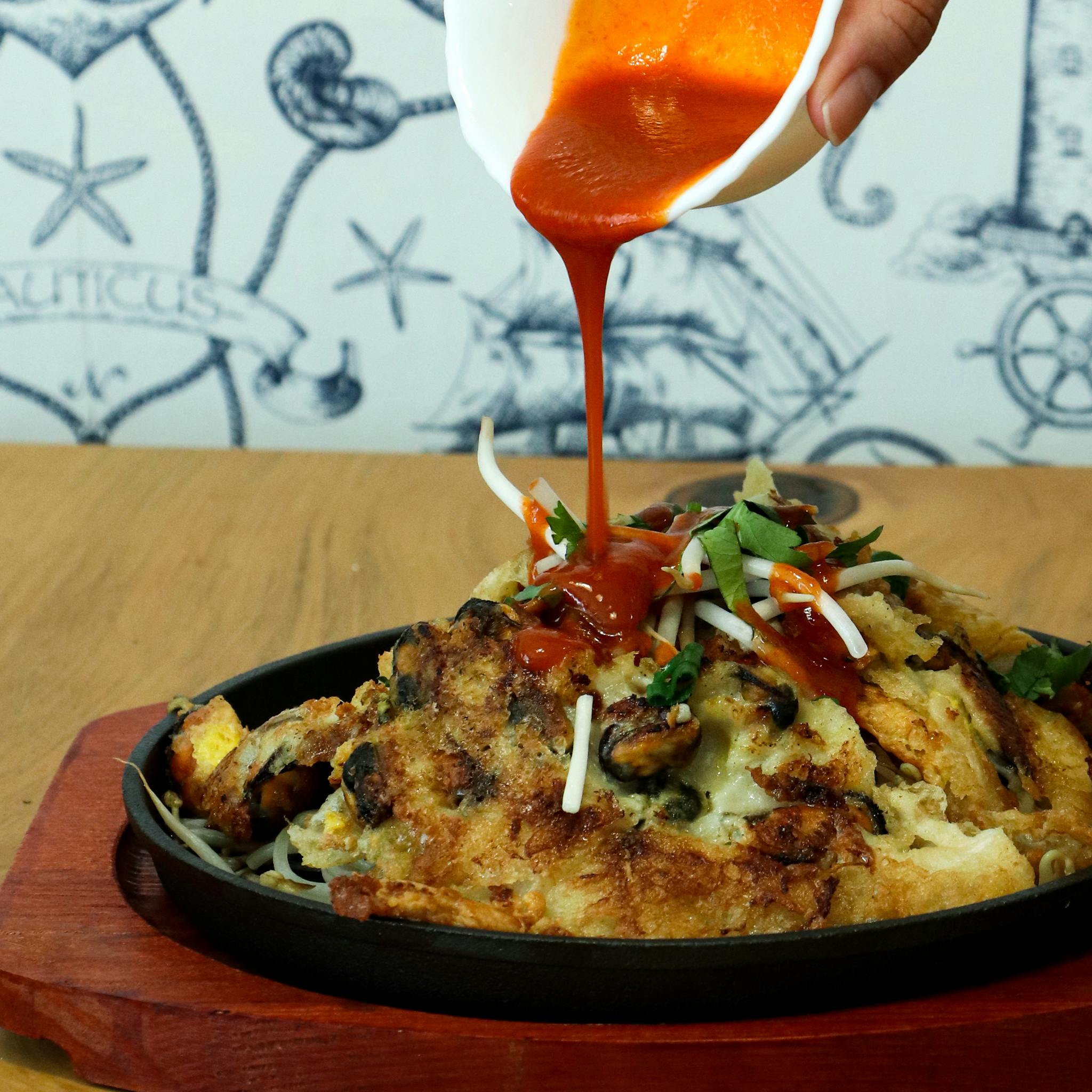 The Prawn Pad Thai and the Hoi Tod Skillet are two additional specials that Paddler Thai offers. The "Hot Tod Skillet" is a dish composed of fried egg pancakes made with mussels. Use some Thai Sriracha sauce to add a little bit of spice to this crispy dish.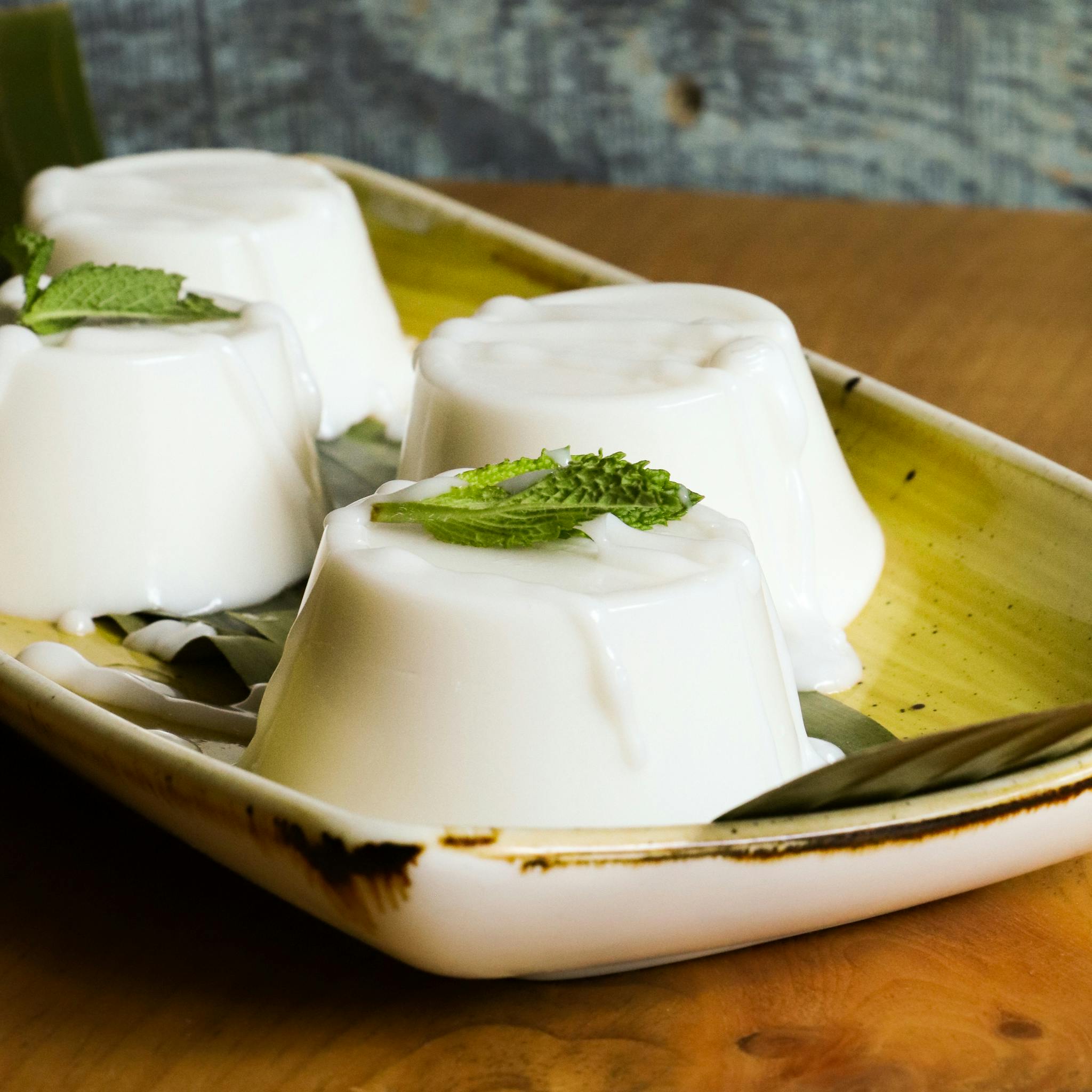 For dessert, traditional and beloved options of sweet sticky rice with corn, coconut jelly and mango sticky rice are available.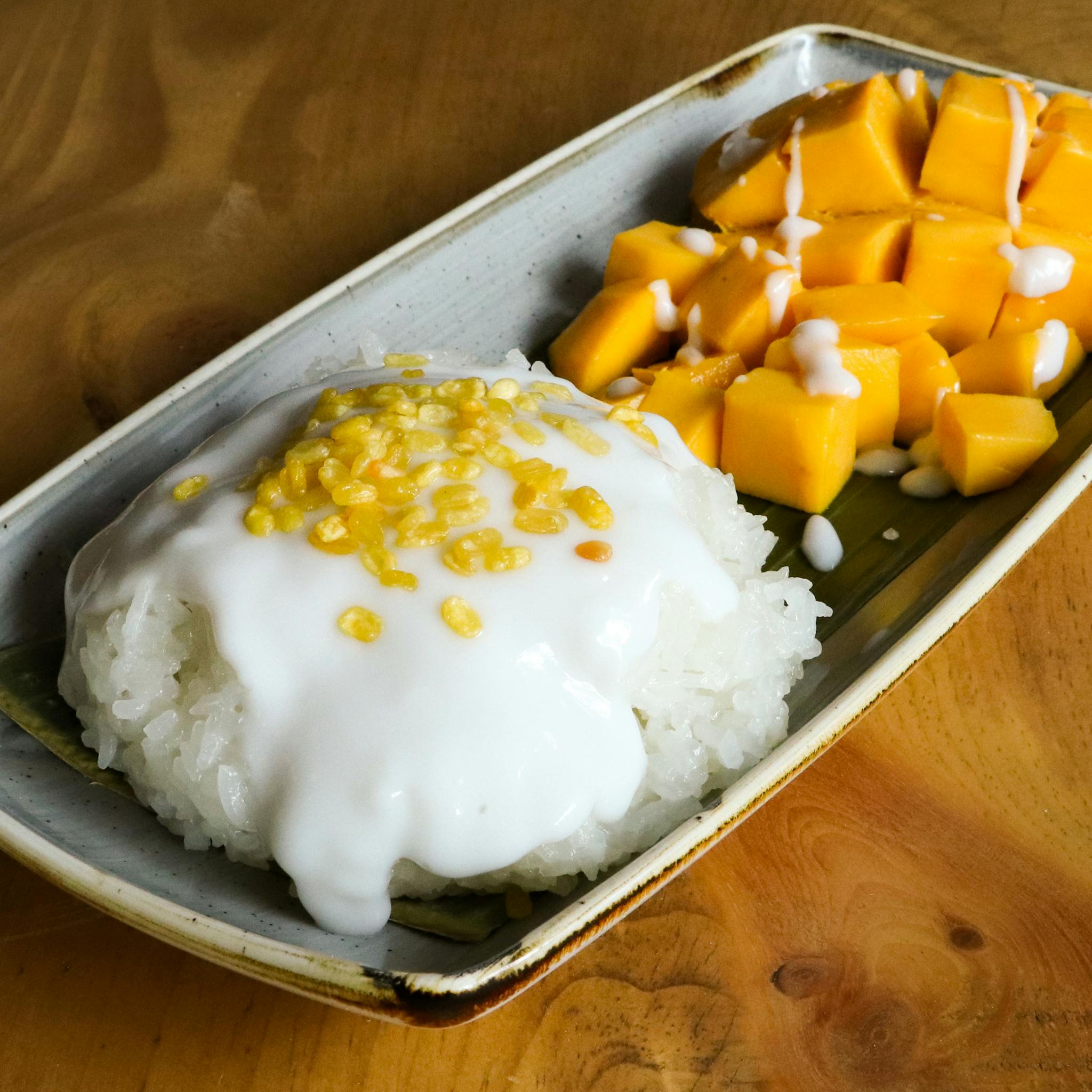 Drop by Paddler Thai at 1710 Queen Street W. for pick up or order ahead via their website. For delivery, you can find them on SkipTheDishes and Uber Eats. The restaurant is open Tuesday through Sunday from 11 a.m. until 9:30 p.m. giving you plenty of time to order and try their Thai boat noodles.