Photographs by Amanda Biffis
What do you get when you combine pizza and wine, with disco music? The answer is simple: the ultimate night-out. King Street West is now home to Pizza Wine Disco, a bustling new spot where you can enjoy a wide range of Italian fare while sipping on delicious wine and dancing the night away to your favourite disco tracks.
Pizza Wine Disco (or PWD for short) is the brainchild of restaurateur Gurpreet Kailey, who has always wanted to open up a pizza and wine bar that would transform into a late-night discotheque. Having teamed up with partners Jason Bitton, Rahul Raina, Luca DiDonato, Adan Szabo, and Liberty Entertainment Group President & CEO, Nick DiDonato, Kailey is thrilled to be able to bring this exciting new concept to life alongside a stellar team of industry vets.
An ideal destination for large groups, celebrations, birthdays and date nights, PWD has a versatile and Insta-worthy space, perfect for any occasion. Upon heading downstairs into the venue, you'll be greeted by a brightly lit Pizza Wine Disco neon sign and a gorgeous marble host stand, so you'll immediately know you're in the right place.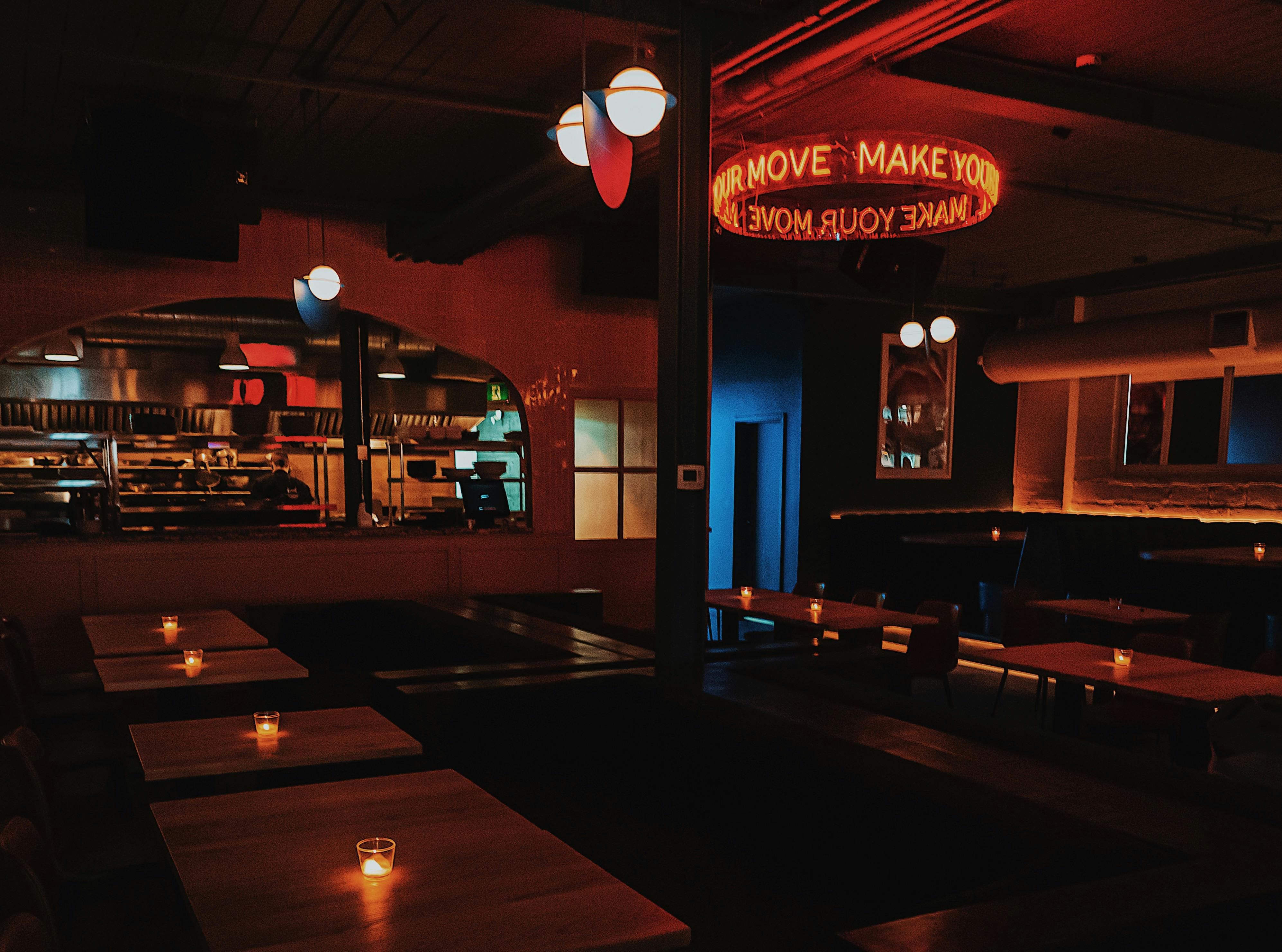 The room is dimly lit and moody, with modern light fixtures all around to add to the industrial feel while throwing in some vibrant pops of colour. A circular 'make your move' fixture hangs in the centre of the main dining room, and soft yellow hues shine behind the large round leather banquettes, which light up the white brick and mirrors lining the outside walls.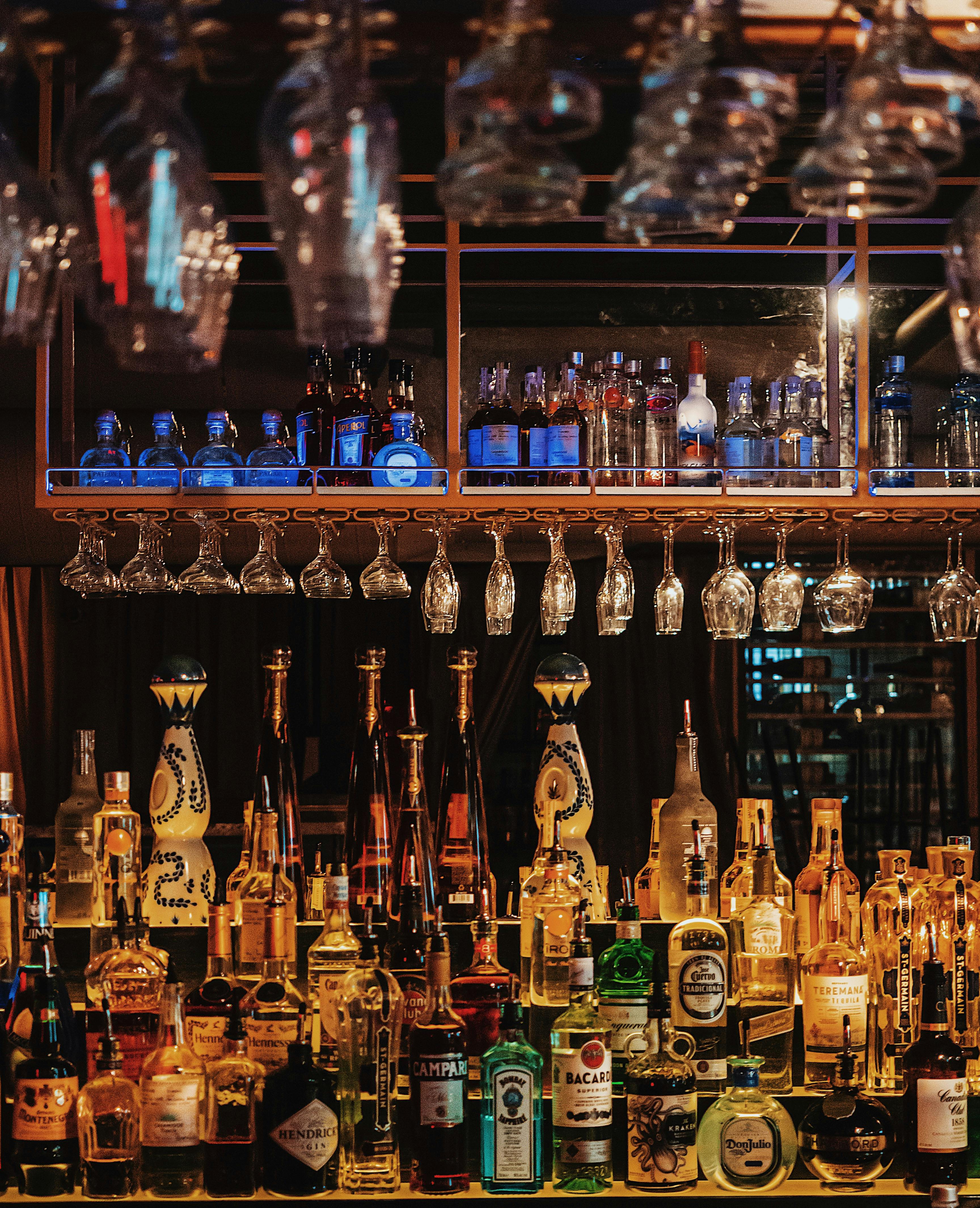 A stunning four-sided marble bar, decked out with an impressive amount of shining bottles, holds down the southside of the restaurant, with several high-top tables surrounding the vicinity. As 'wine' is included in the spot's name, there is a rather large wine shelf on display, so you can peak at some of their offerings as you are escorted to your candlelit table.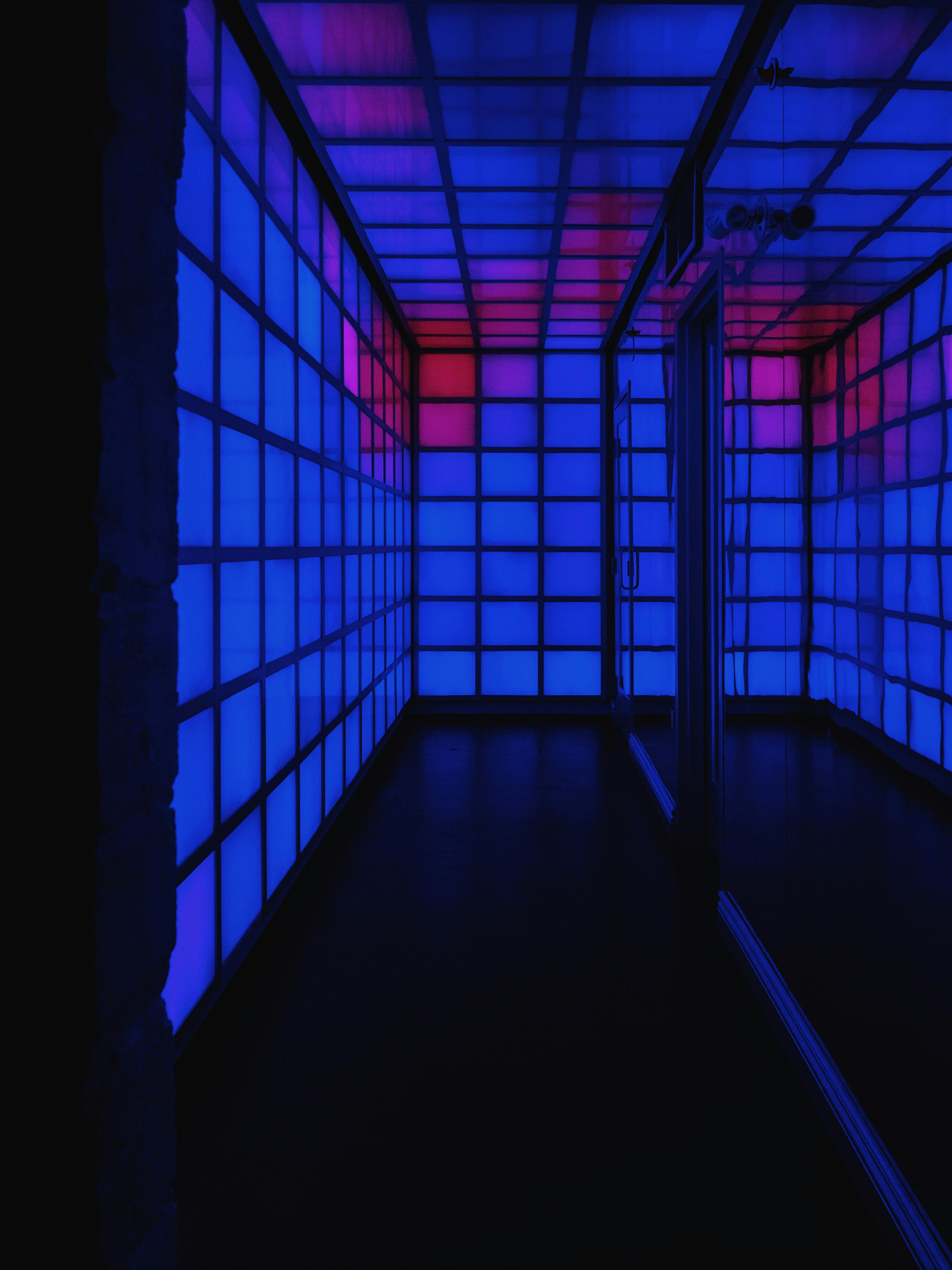 Though a partially exposed kitchen -- visible through a large pink brick archway -- is undoubtedly captivating, the piece de resistance -- and selfie haven -- is the soon-to-be Toronto-famous disco room. Lining three sides of this back nook are numerous panels of LED lights, which can be programmed to either play video or display a colourful light show. The opposite wall boasts a floor-to-ceiling mirror which opens up the selfie opportunities, and a large disco ball hangs in the entranceway, making this room the ultimate trip back in time to the 70s.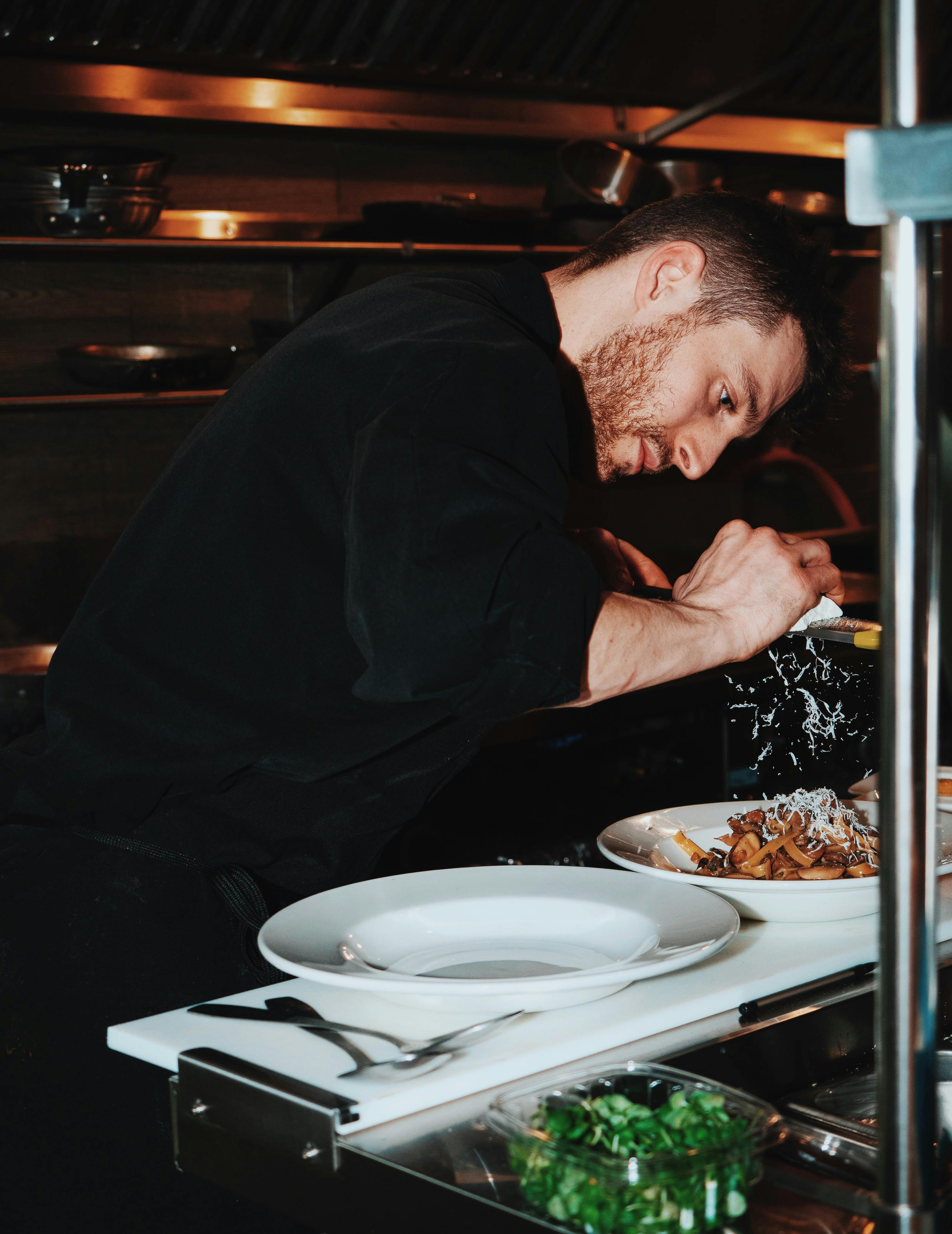 Before getting down and groovy to some awesome disco tunes, it's imperative to check out the diverse menu, spearheaded by award-winning executive chef Umberto Aceto, who adds his unique flair to a number of classic Italian dishes.
Being in the industry for nine years, Aceto has always been passionate about food. Making his rounds working at some of the city's hot spots, including Harbour 60 and Buca, he was able to garner a wealth of culinary knowledge from some of Toronto's top players.
He says, "I was actually working at a small bakery working on my pizza skills when I got the call to come here. It was a great opportunity for me to bring everything together from my experience and build out a classic menu with a couple of twists."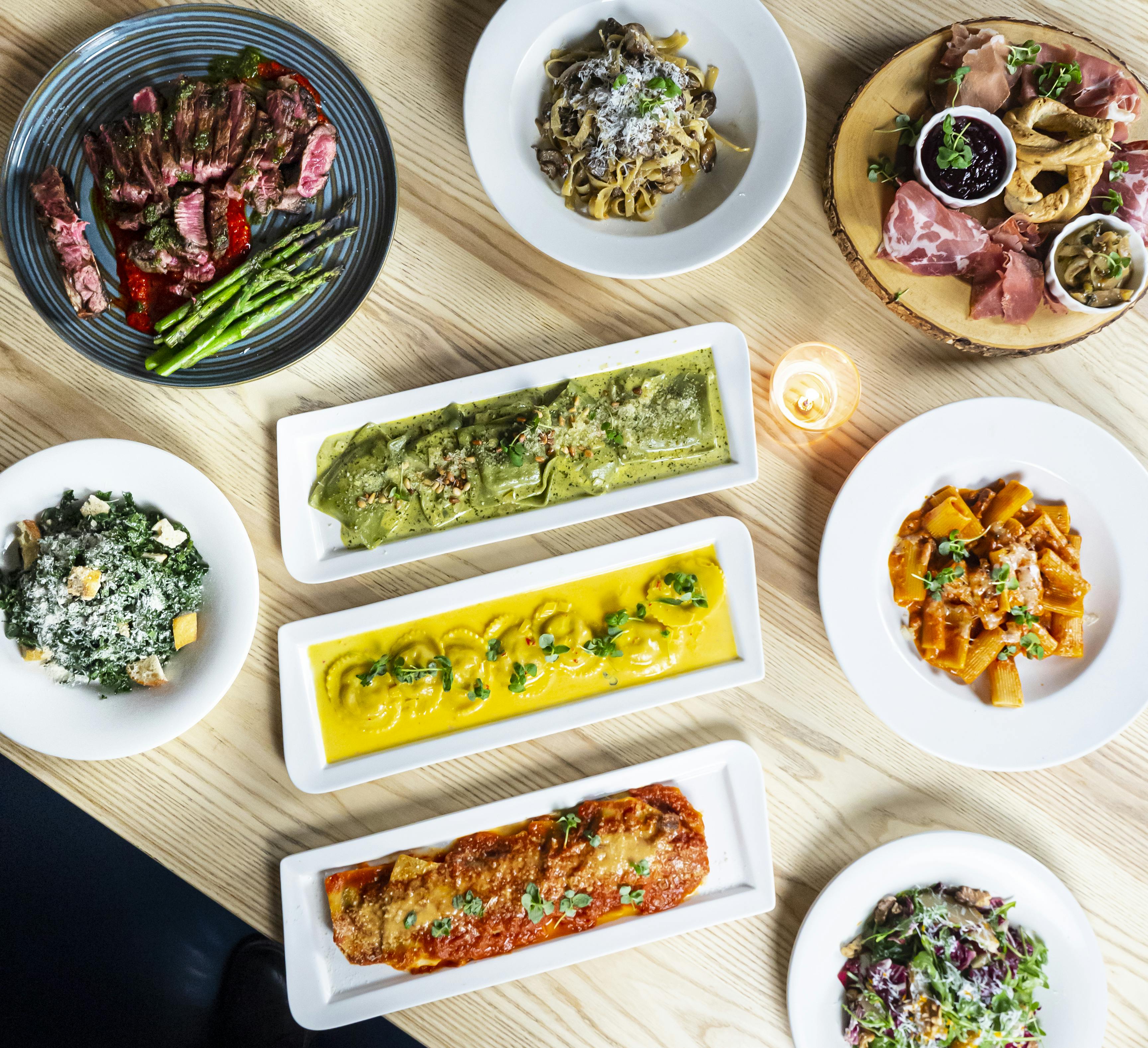 The menu consists mainly of Italian comfort food, which Aceto loves to eat. Starting with the shareable plates, the charcuterie board is loaded with a selection of artisanal cured meats, taralli (a traditional baked Italian snack food), a seasonal fresh fruit compote, and a house-made pickled eggplant that is, in fact, Aceto's grandmother's recipe.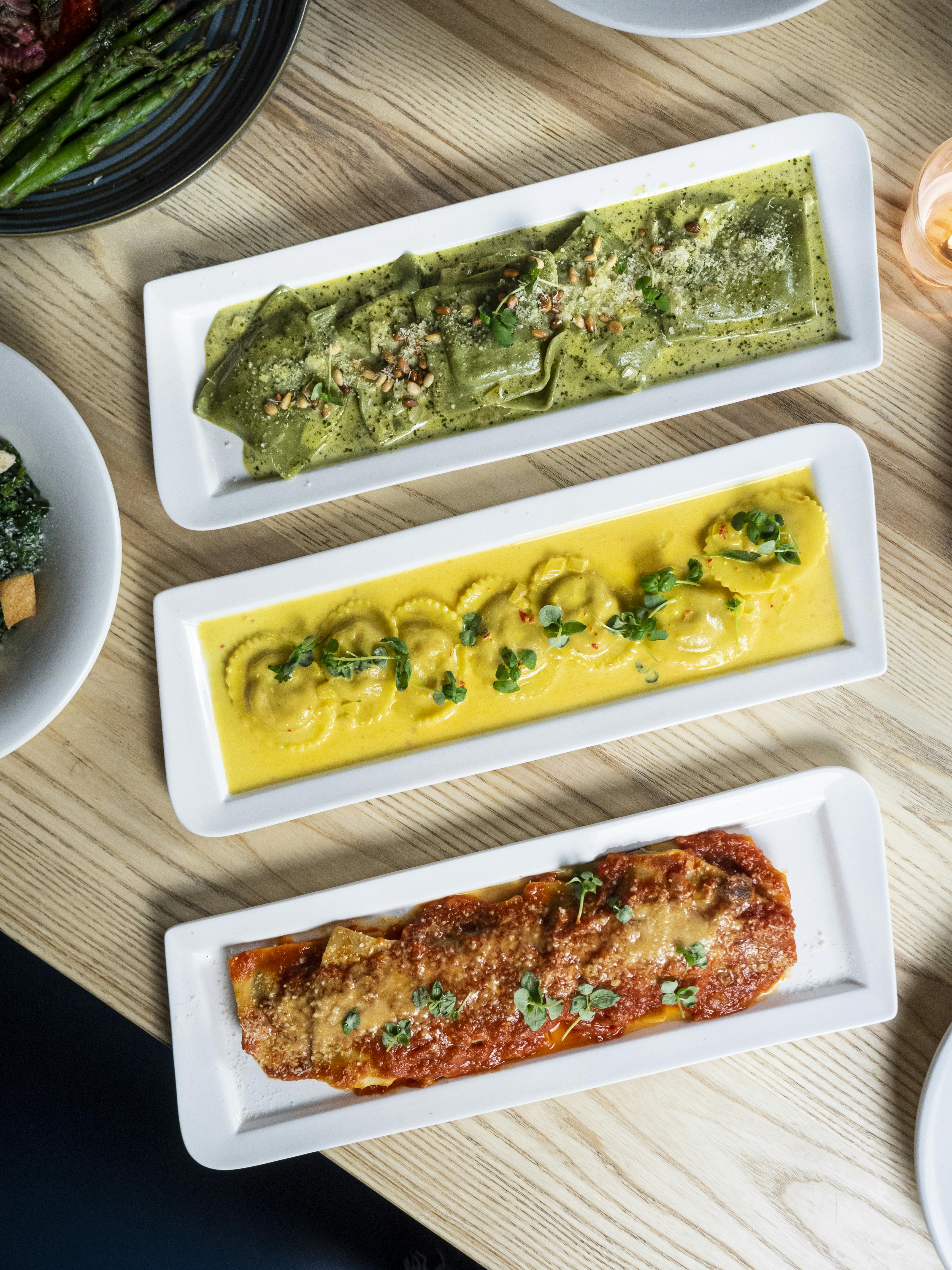 A variety of stuffed ravioli pasta are also available and are excellent for the whole table. The Short Rib Ravioli call for braised short rib and lie on a bed of spicy tomato sauce, with black pepper and grated Parmigiano garnish.
Infused with a saffron white wine, the Lobster Ravioli, complete with hand-selected lobster medallions, is a unique pasta option and is complemented beautifully with the micro cilantro garnish. Lastly, the classic Spinach and Ricotta Ravioli is a crowd-pleaser, with pesto cream sauce, toasted pine nuts and ricotta salata.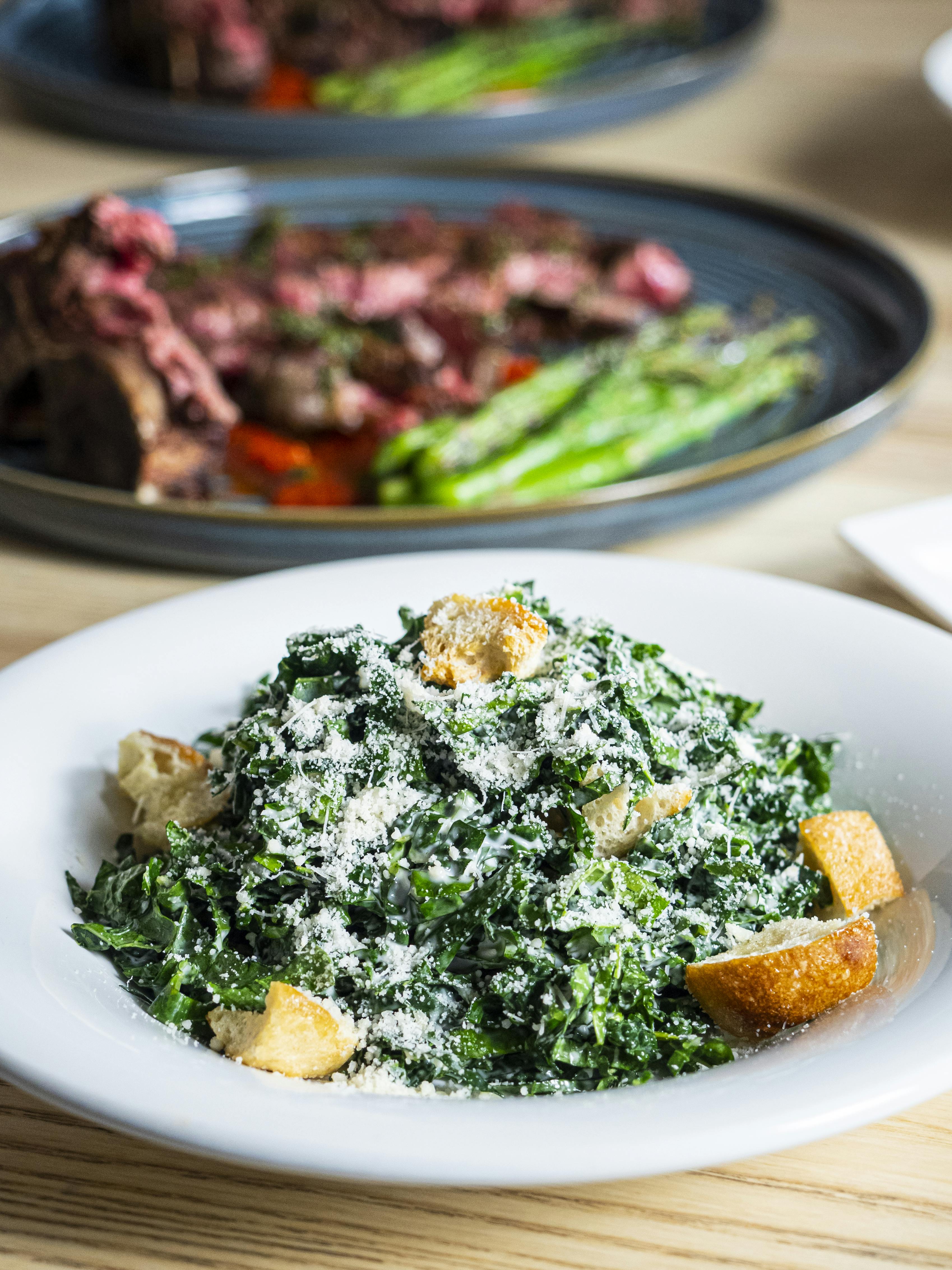 The Kale Caesar is as traditional as it gets with an anchovy-garlic Caesar dressing, black pepper and emulsified egg yolk. The Pear Salad is another fantastic option, calling for honey-roasted pears (cooked in the oven with thyme for an extra hint of fragrance), white Castelfranco radicchio, arugula, honey-dijon vinaigrette, toasted walnuts and garnished with ricotta salata and orange zest for a bright citrusy finish.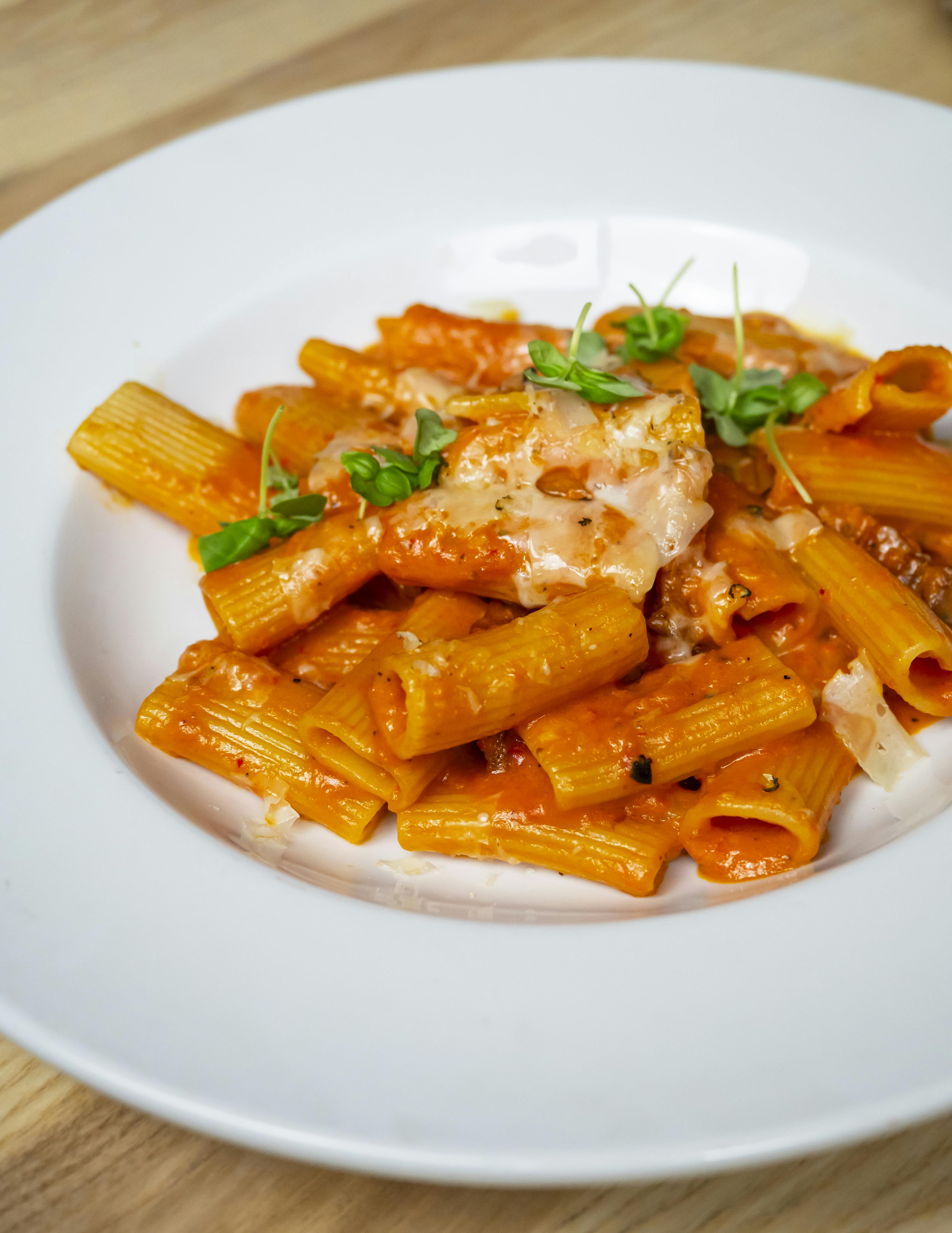 One of their best sellers is the Spicy Rigatoni Ala Vodka, made with locally cured pancetta (that has been sautéed and rendered crispy), sofrito, black pepper pecorino and a hefty amount of chili peppers for a real spicy kick. Another Aceto favourite is the Fettucini Con Funghi, piled high with gorgeous oyster mushrooms, a vermouth butter sauce, ricotta salata and fresh oregano.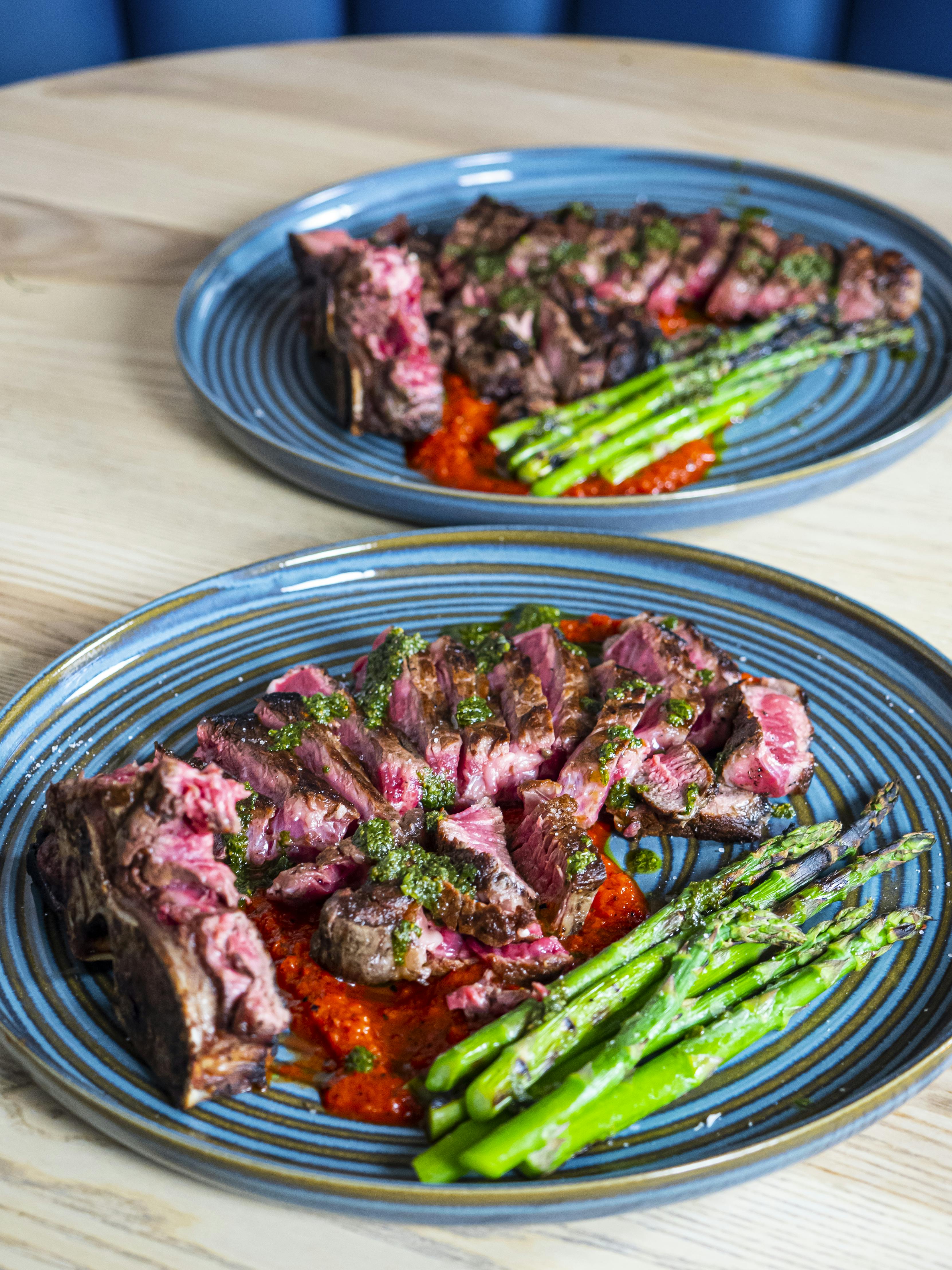 If you're looking for a meaty option, the Steak Florentine & Frites is certainly where it's at. This is a perfect dish for sharing, featuring a 24oz Canadian Prime porterhouse, served with asparagus and a salsa-verde/chimichurri infusion and is jam-packed with a gorgeous blend of earthy, smoky flavours.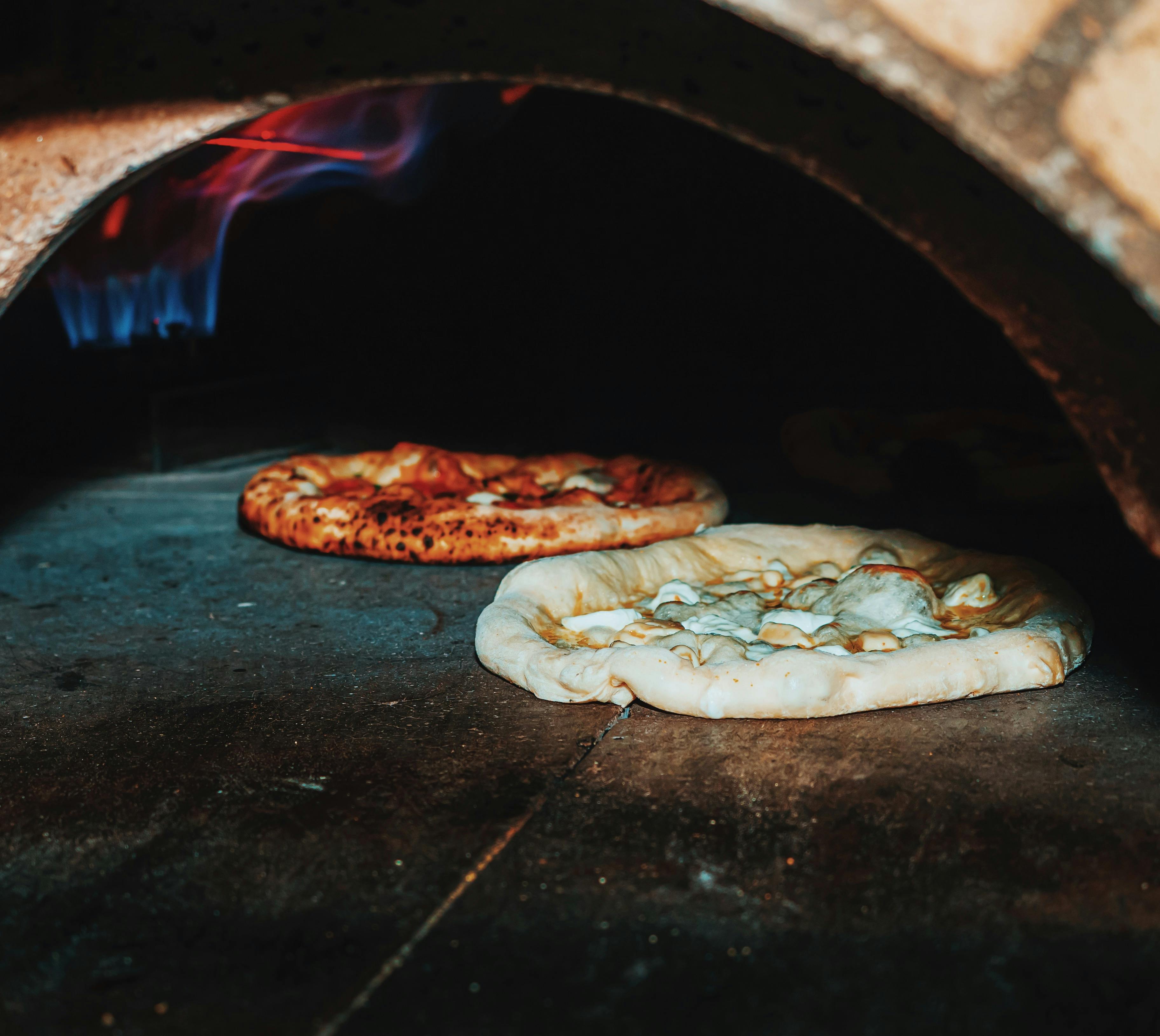 Aceto is especially proud of the pizza program. All pizzas are made as traditionally as possible, with only the freshest ingredients. Made similar to a Neapolitan style, the pizzas are cooked at a maximum of 800 degrees for a minute to two minutes tops. They use enriched flour brought in by one of Toronto's longest-standing dough suppliers, and they can cook about ten pizzas at a time in their large brick pizza oven. The dough is cooked to perfection and doesn't fill you up after a couple of slices.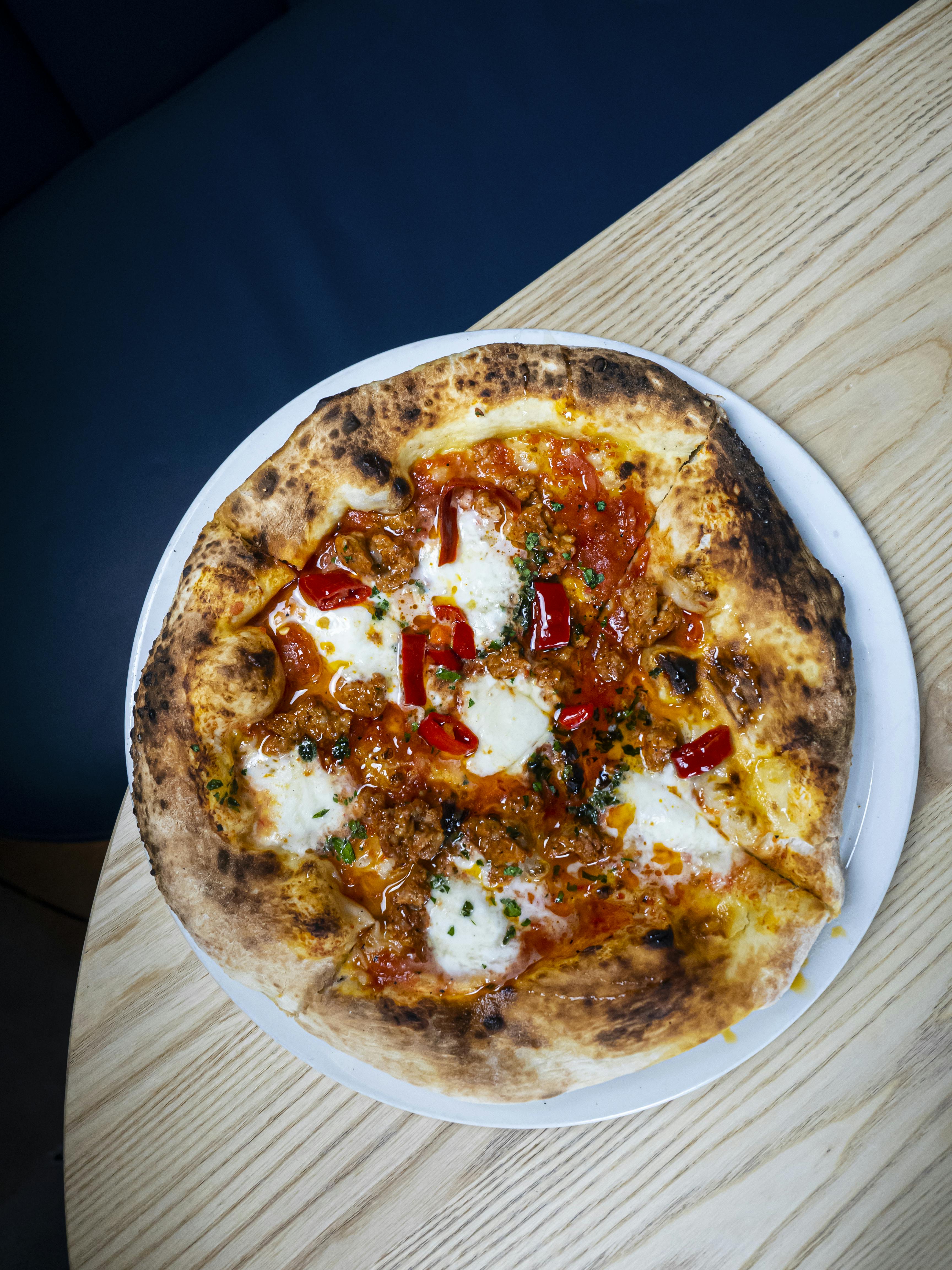 Kicking things off is a PWD staple, the Hot and Honey. A sweet and spicy pizza with a roasted red pepper tomato sauce base (made using charred peppers, that are steamed, blitzed and mixed with San Marzano tomatoes), fresh Campania bufala mozzarella, hot Italian sausage and finished with pickled chilies and a spoonful of honey drizzle to combat the spice.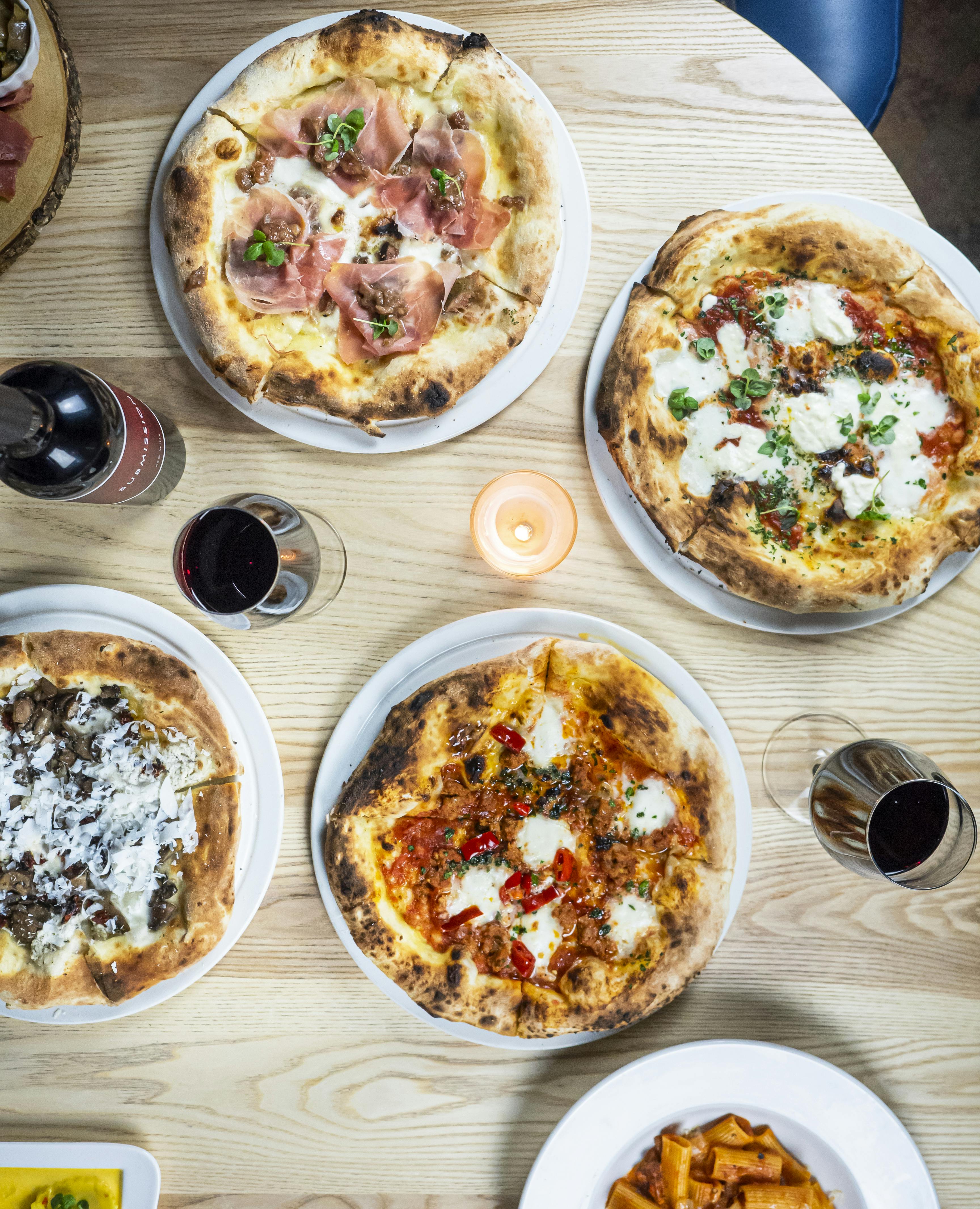 The Margherita is more than just your average classic. Made with San Marzano tomato sauce, basil and mozzarella, the PWD marg is also topped with a hearty amount of stracciatella cheese for an added touch of creaminess. The Truffle Funghi has a truffled ricotta base and is topped with roasted mushrooms, fresh oregano and a salt-cured cheese, making this the ultimate savoury option. Lastly, the Prosciutto, a rich pizza with a fig jam taleggio cream base, bufala mozzarella, thinly sliced prosciutto, more fig jam and fresh basil.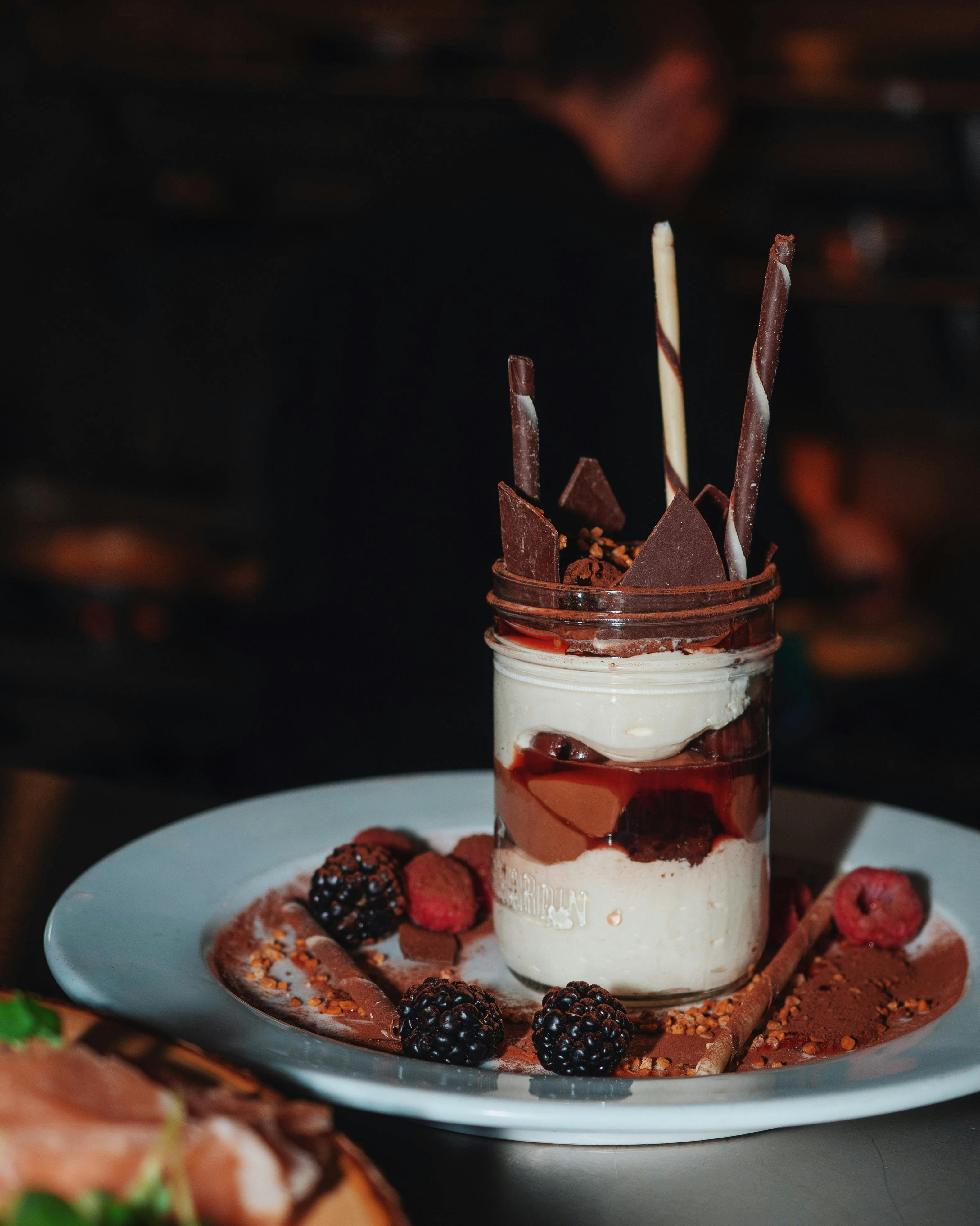 If you still have some room to spare, go for the Boozy Budino, a take on an Italian trifle, with rum soaked chocolate sponge cake broken up, and sandwiched between Amarena cherries in syrup, whipped mascarpone cream, powdered cocoa, fresh berries and chocolate-hazelnut tuile on top.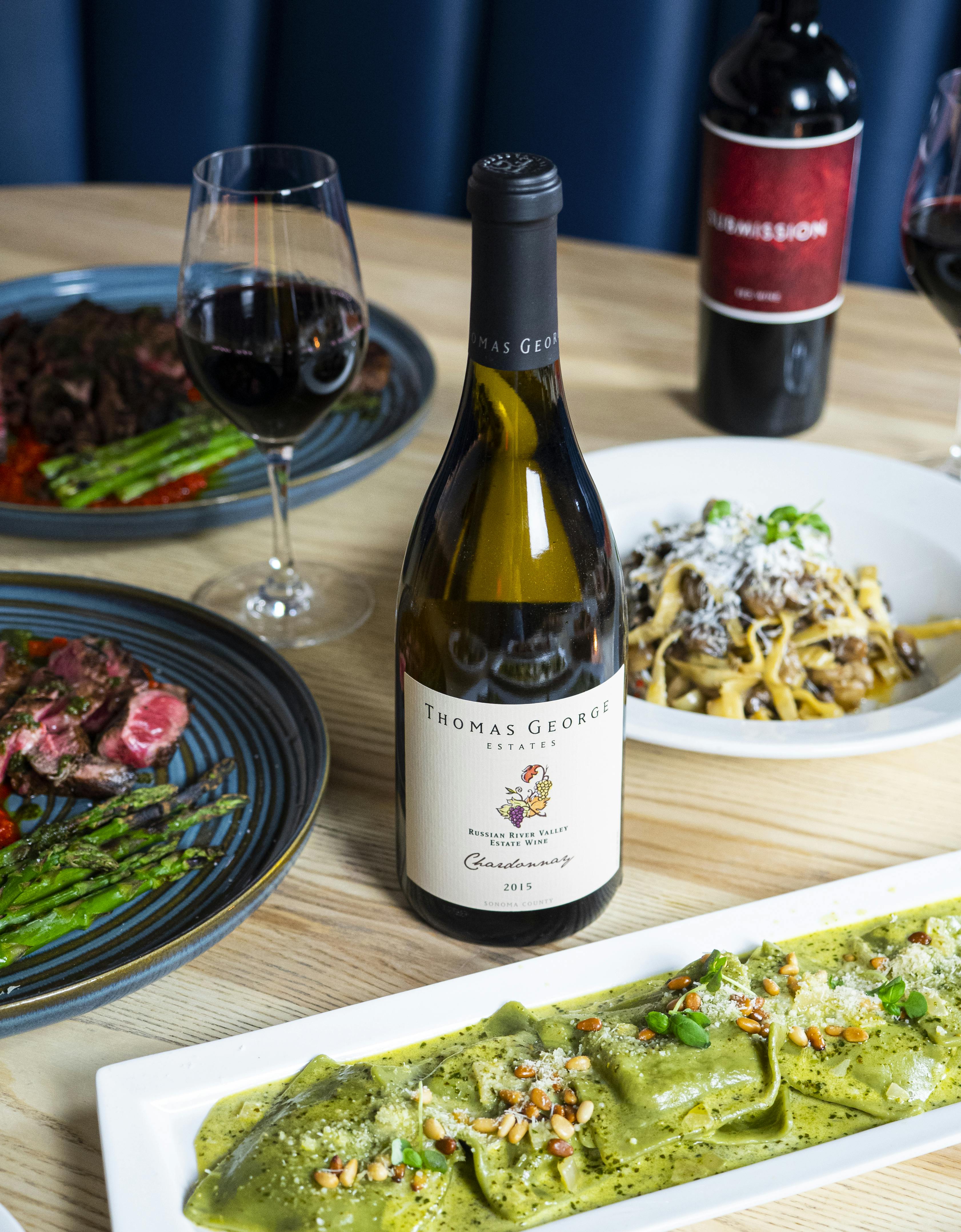 As for the wine program, Kailey wanted to make the list as unpretentious and approachable as possible so that each selection would pair well with the cuisine. A variety of international reds, whites, roses and sparkling are available by the glass and the bottle, along with several unique cocktails to match.
Pizza Wine Disco is now open from 5 p.m. to late on Wednesdays through Sundays. Located at 788 King Street West, reservations can be made online for small or large groups, bottle service, and corporate functions. The kitchen will close each night at 11 p.m., and tables are moved out of the way to make room for the dance floor, which will be in full swing until around 2:30 a.m. most nights.
Be sure to keep your eyes posted on their Instagram to keep up with their rotating DJ sets, as well as the upcoming launch of Sunday brunch parties, to be announced soon.