Salvo is one of the few restaurants serving Italian-inspired fare in the Yonge and Wellesley area. 
After having to close down The Wickson Social due to water damage back in 2019, owner Andrew Carter decided to develop a new concept to compensate for the lack of affordable Italian restaurants in the area. The restaurant has ended up reopening as what is now known as Salvo.
The Space: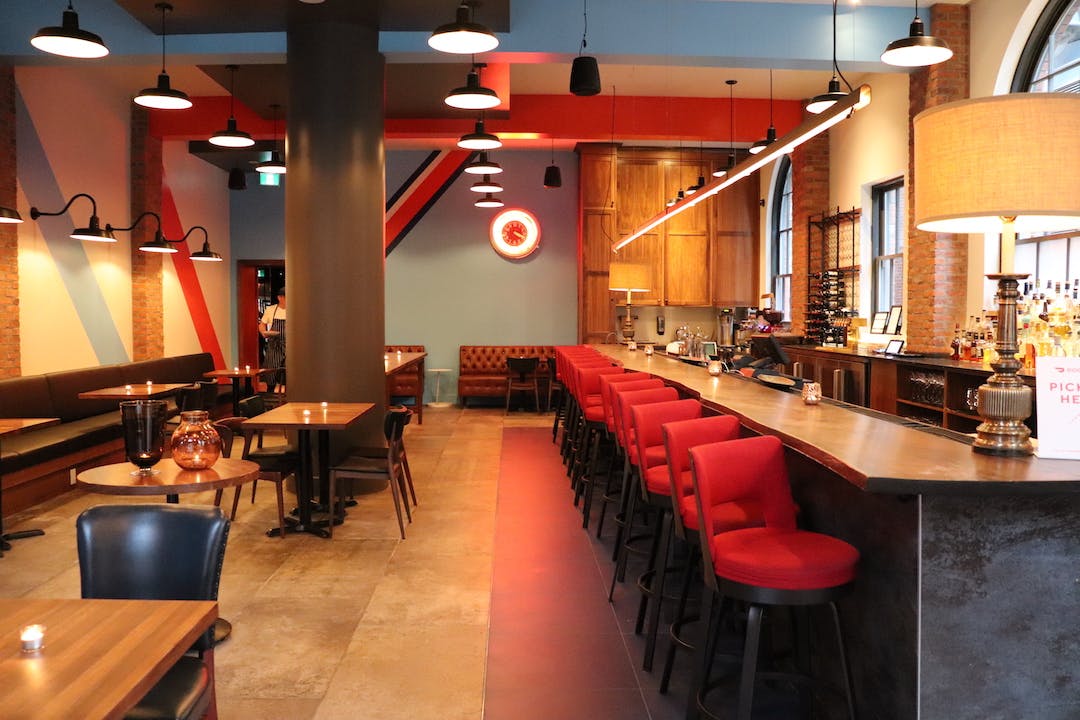 While the restaurant's layout remains the same with a bar to the right of the dining room and a cozy nook to the left, the colours of the interior space are strikingly different. The powder blue wall and marigold racing stripe draws inspiration from the Gulf Motor Oil GT40 in the famous 24 Hours of Le Mans Race in 1968. The GT40, headed by Ford Motor Company beat out a Ferrari and the Italian team in this historic race.
"It's a little known fact that Ford Motor Company actually purchased the car from the English and put a Ford engine into the car," says Andrew Carter, owner of Salvo. 
"I used the colours of the car in Salvo to represent the Englishness of the [otherwise] Italian-inspired restaurant," he continues.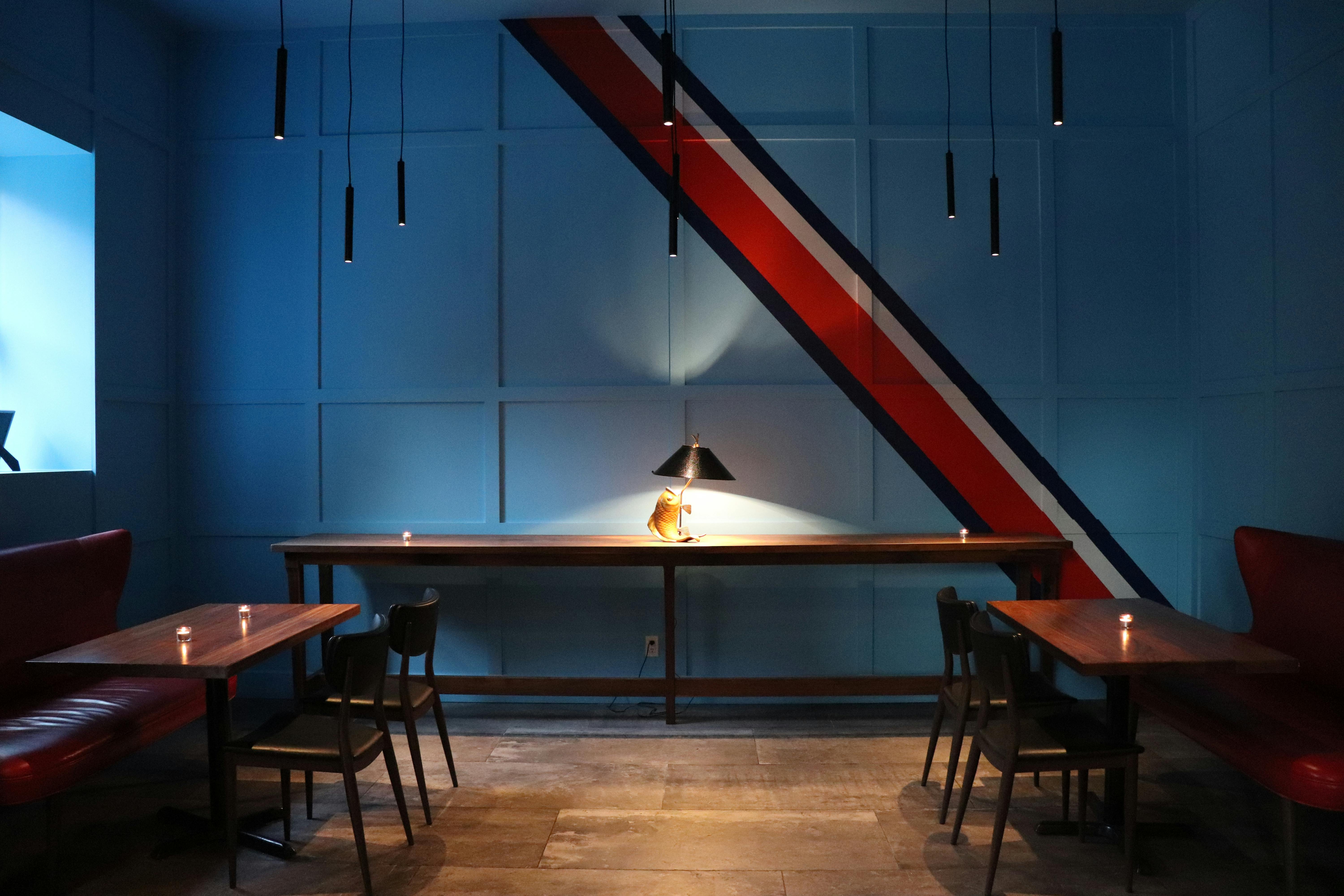 A bottle shop is also in the works with several Italian wines to choose from like Pearce Predhomme Chenin Blanc, Borgogno No Name and Delinquente The Bullet Dodger Montepulciano.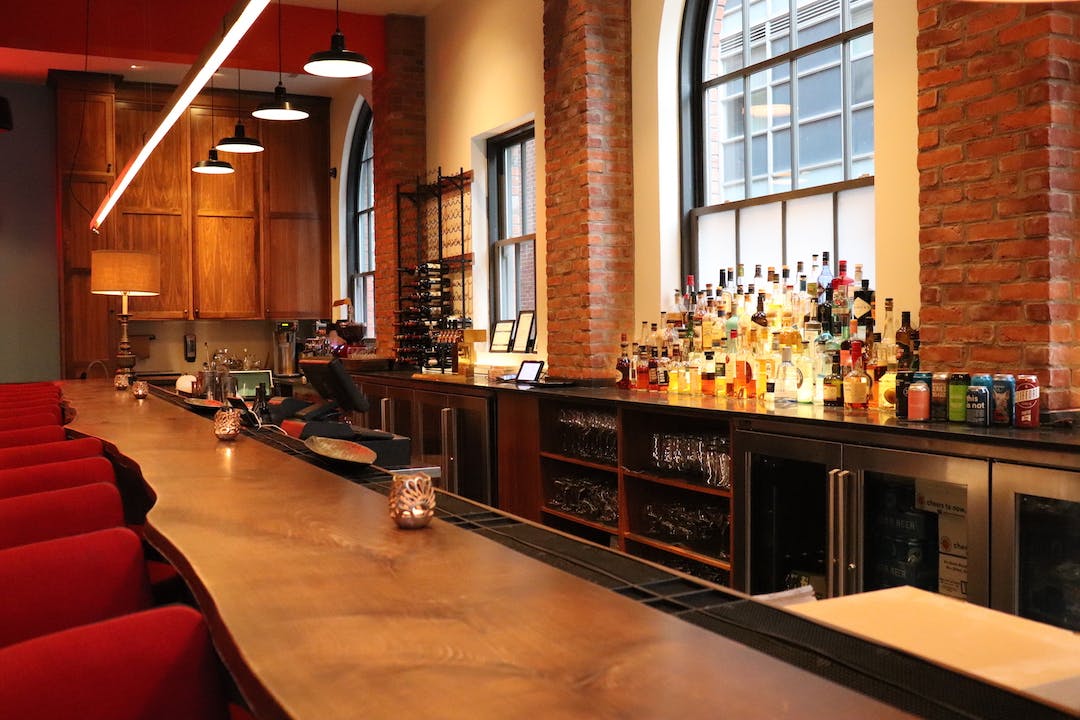 The Food:
Their dishes are reasonably priced and are all under $20. The menu features appetizers like garlic knots and wild mushroom arancini, small plates, pizza, pasta, including house rolled gnocchi and dessert.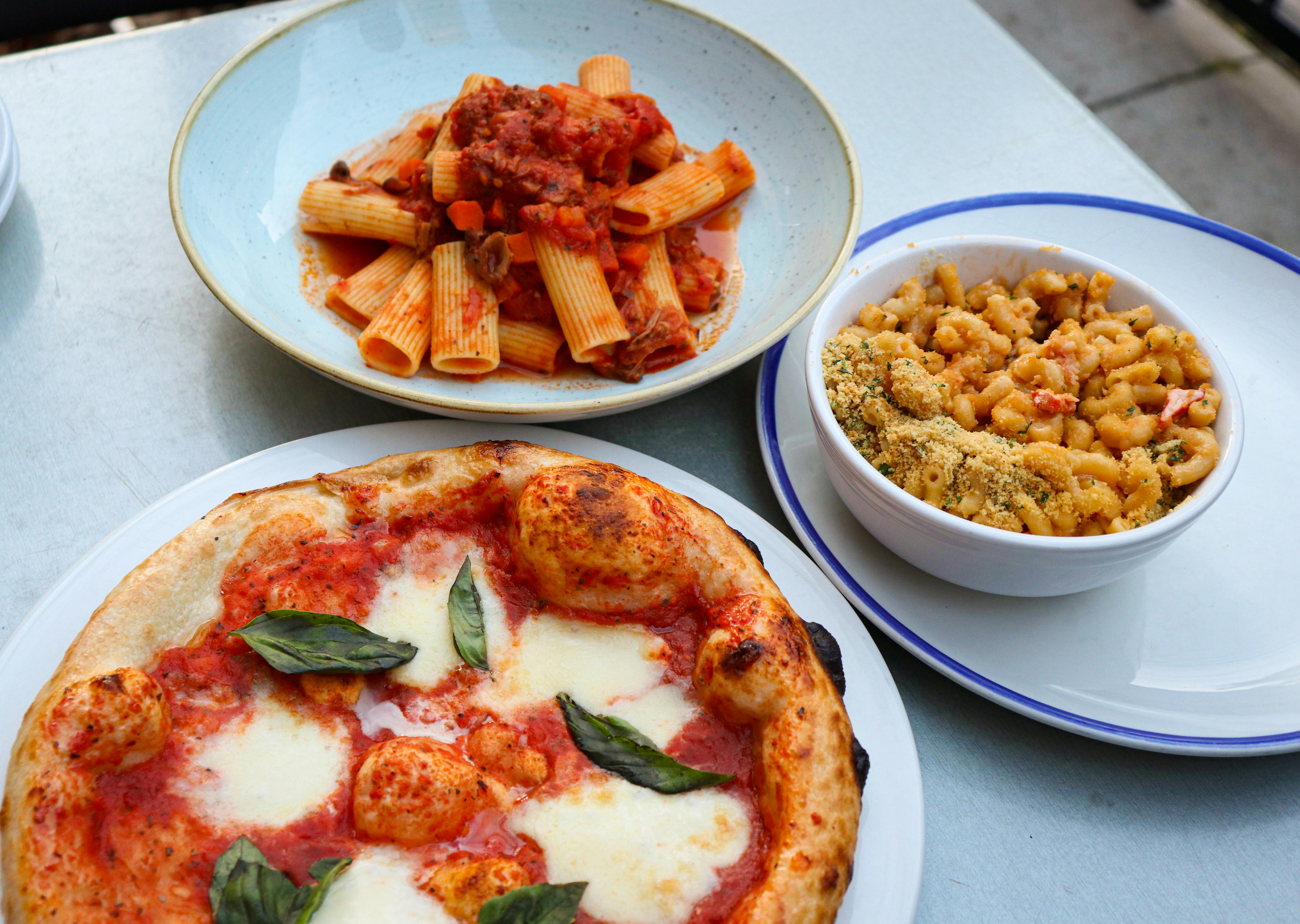 Pasta sauces are made in-house, with the goal of potentially selling them in the future.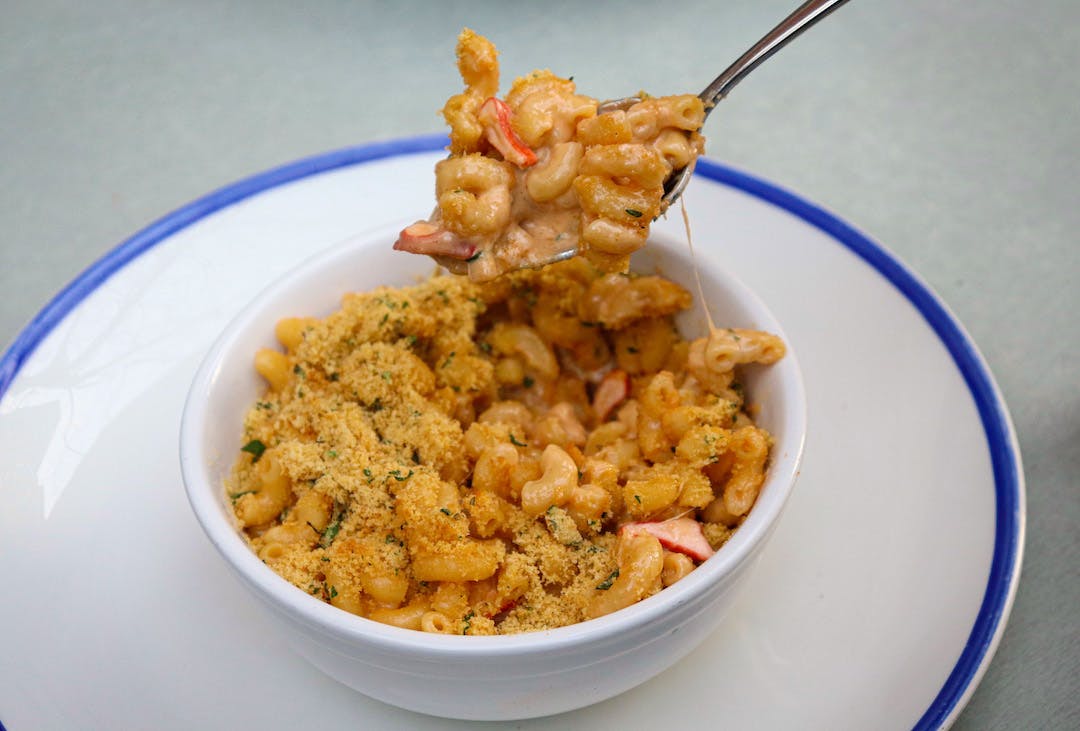 Their Macaroni with Lobster and Fennel Cream ($16), is rich and creamy, with a hint of sweetness from the sauce. It consists of pieces of lobster meat and breadcrumbs on top.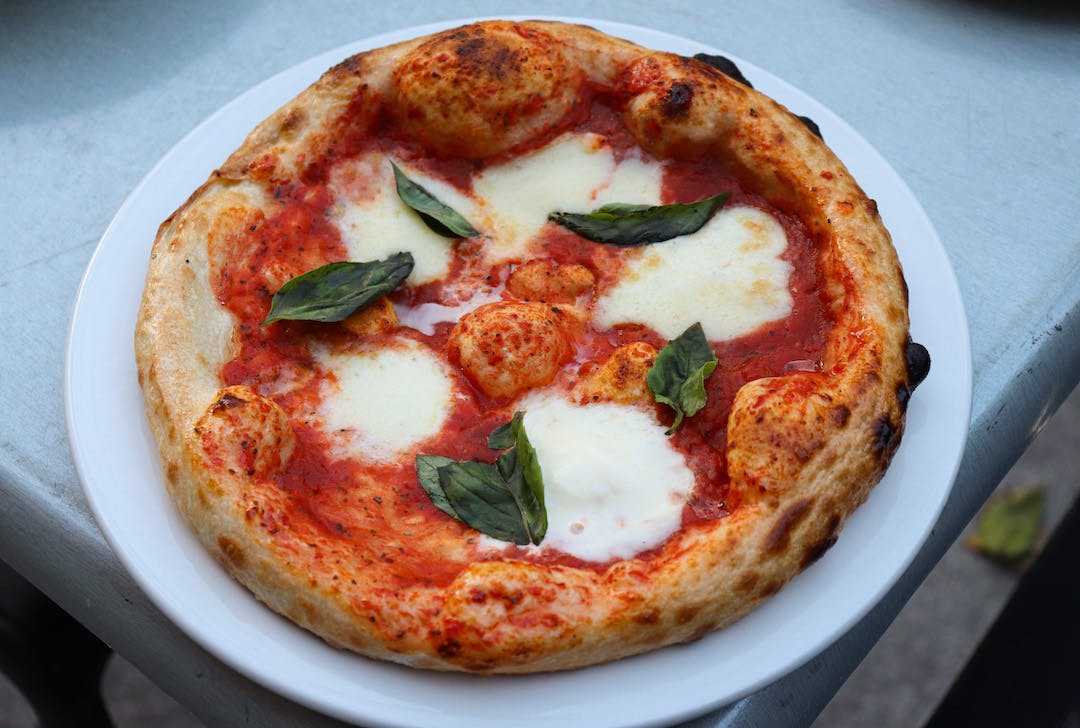 Pizzas like their Fior Di Latte, Tomato and Basil, and Pepperoni come at $10 each. They also have daily pizzas available at an additional cost. The crust is light and airy with a nice chew to it.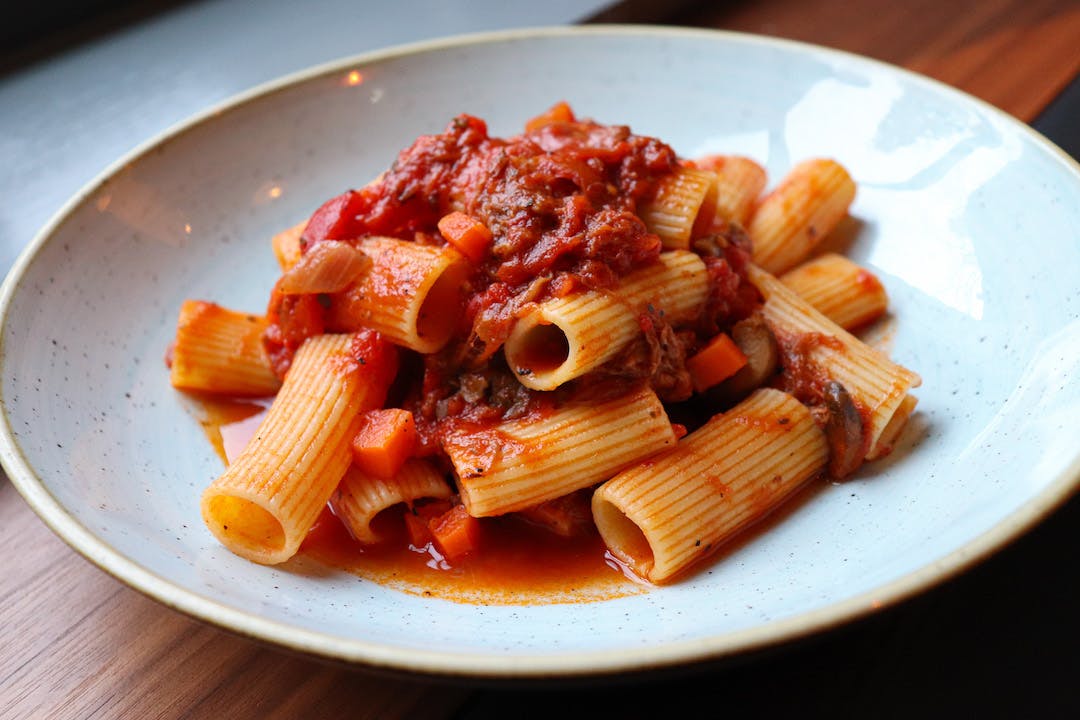 Their Rigatoni with Smoked Oxtail and Mushroom Ragu ($15) is just one of the many pasta dishes they have to offer. The ragu is cooked for four days before it's served with the pasta.
Salvo is currently open for takeout, delivery and outdoor patio dining.