As we mentioned a few weeks back, Toronto's latest burger destination comes from the team behind Otto's Bierhalle, Otto's Berlin Doner and Grape Crush Wines, and they're serving up impossibly crispy, juicy smash burgers and fried chicken sandwiches.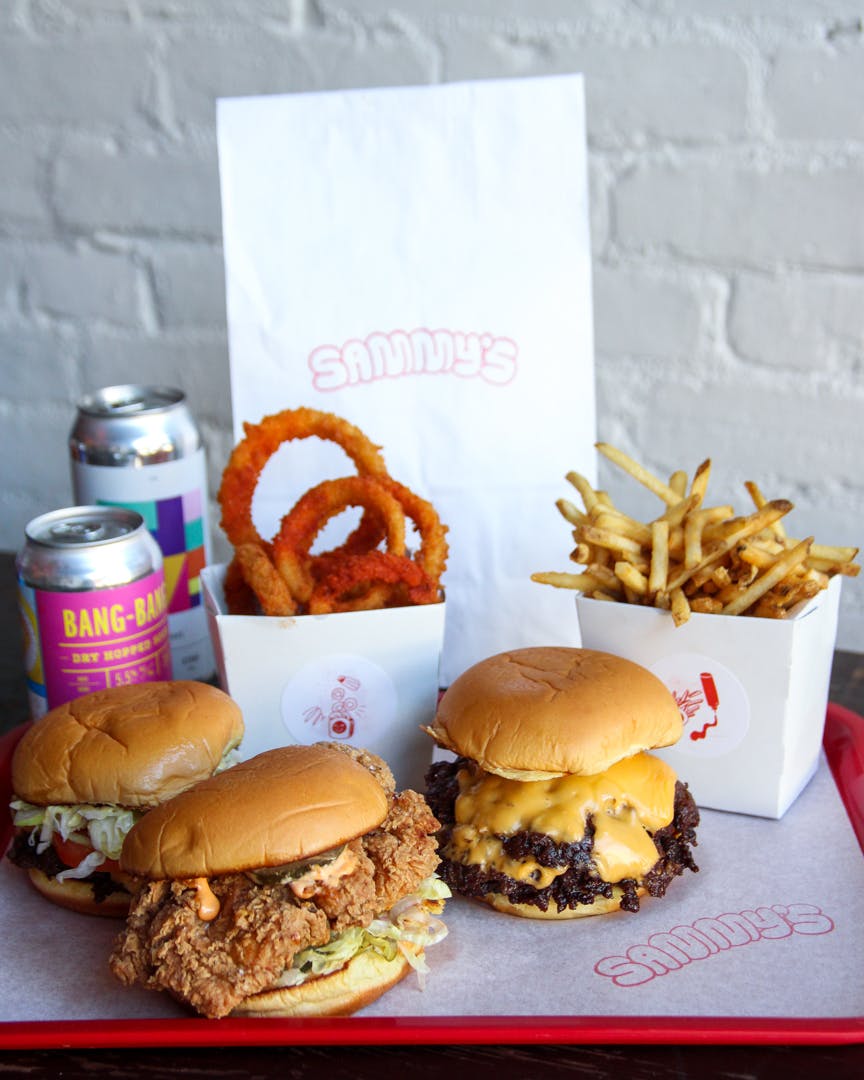 The Space:
Currently operating as a "virtual" kitchen, Sammy's has taken up real estate at their sister spot Otto's Bierhalle at 1087 Queen Street West and cooks up casual, craveable food for delivery and pickup. As one of the various restaurants that have opened up mid-pandemic, Sammy's was born out of the Otto's team's desire to pivot into a more takeout-friendly approach, seeing as their model at the Bierhalle has always been largely focused on shareable, group-style dining.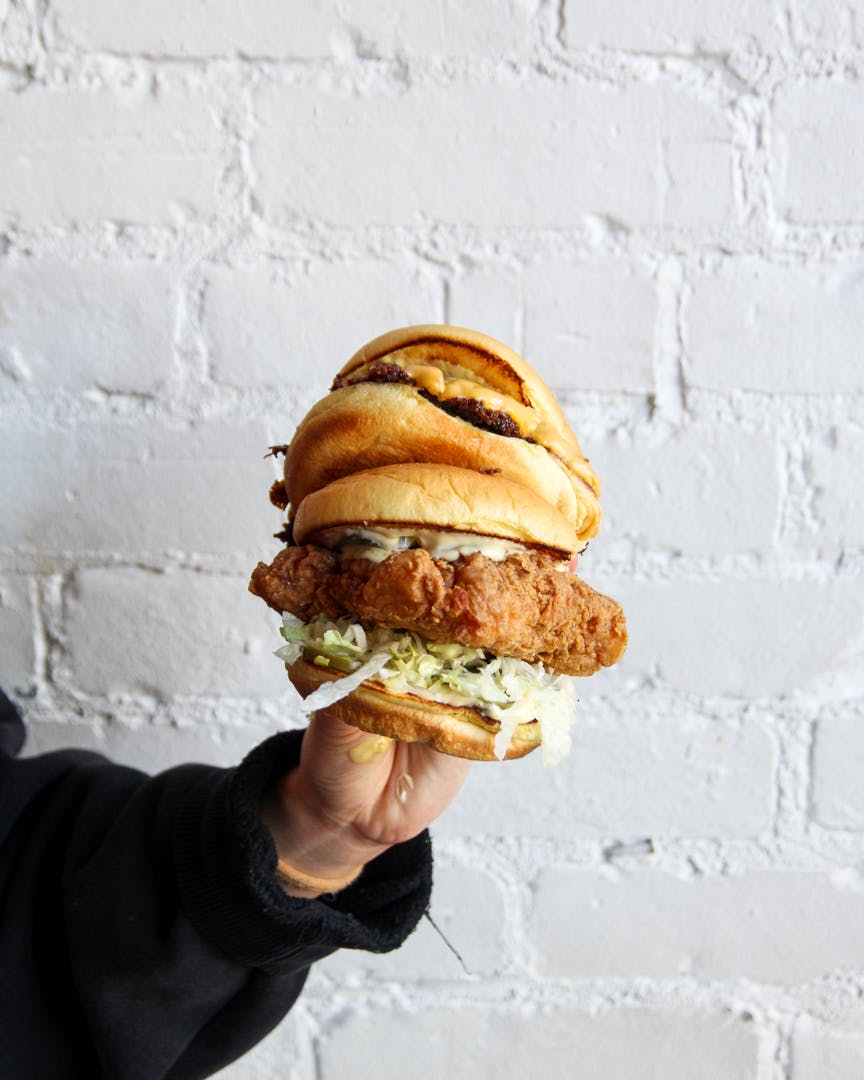 While the Bierhalle menu remains available for takeout service, Nancy Chen of Otto's Food Group explains that they also wanted to venture into a more iconic and classic style of food, and the state of the industry due to COVID-19 allowed them the opportunity to launch a fresh and exciting new concept without having to invest in an additional space.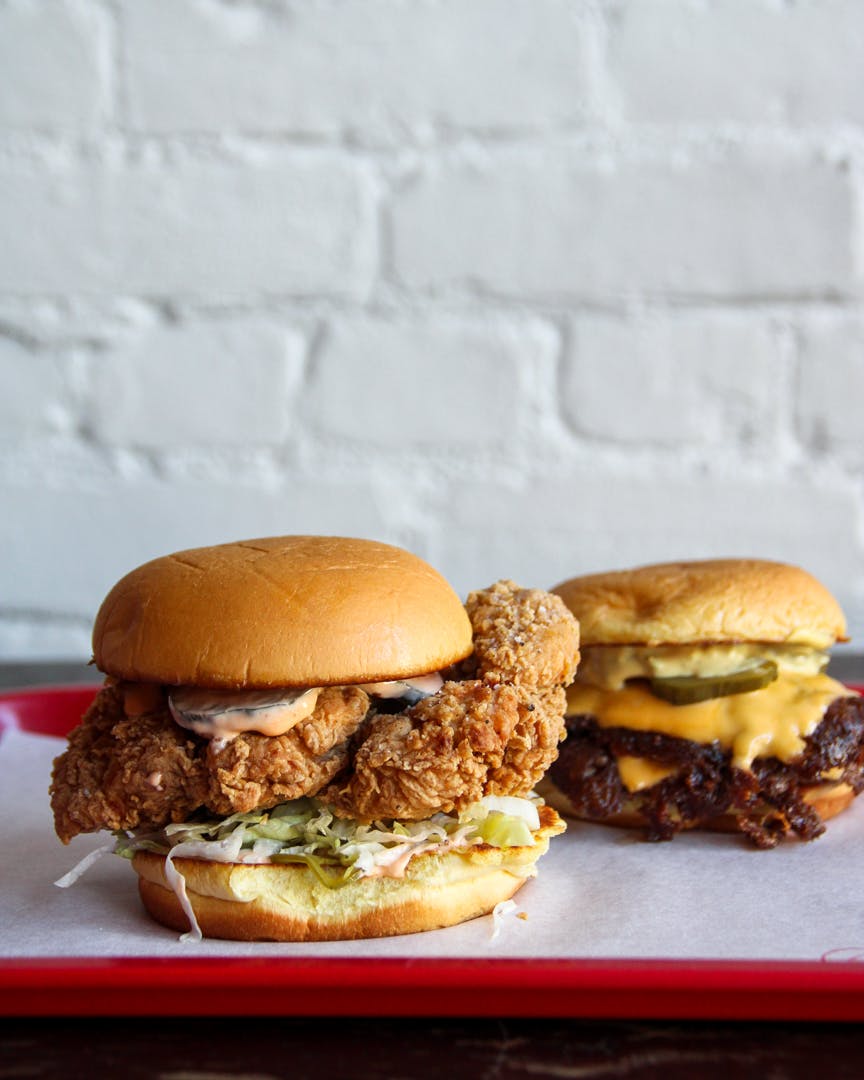 The Food:
The menu is streamlined but well thought-out, focusing on classic comfort foods and carefully executing each element to create an overall dish that stands out from the many sandwiches in this city.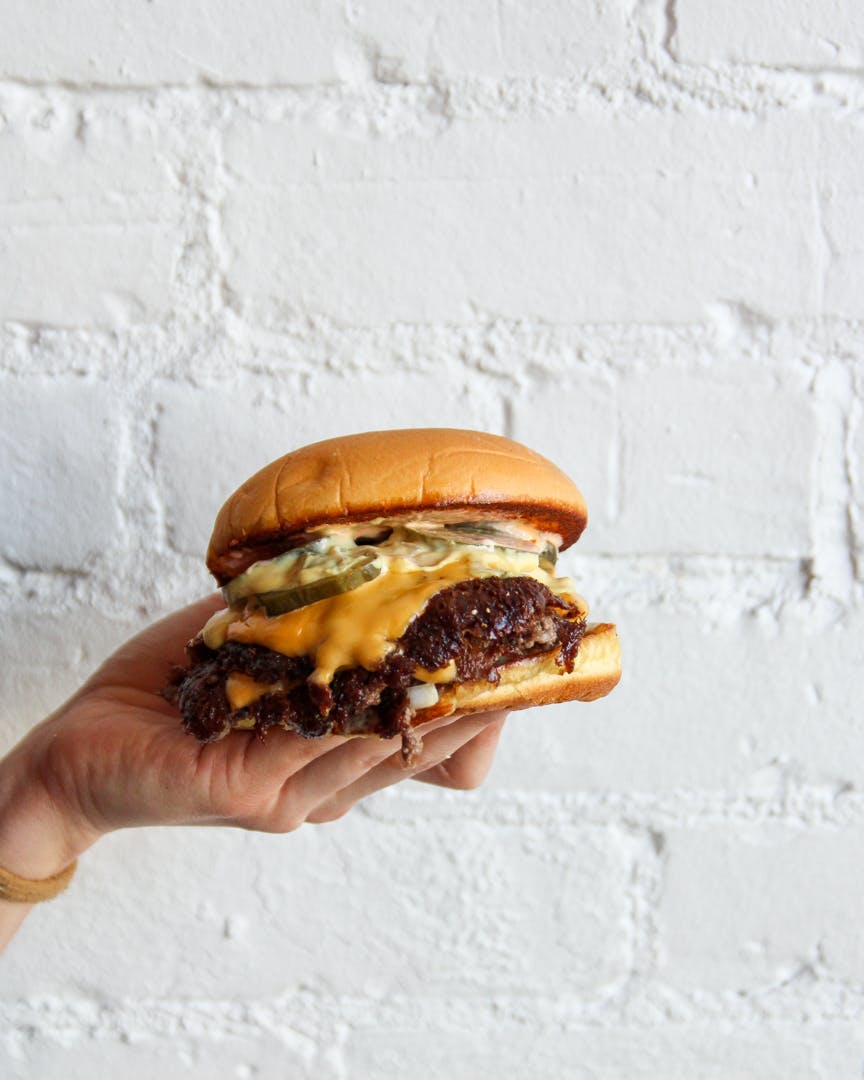 Their classic burger is made with a dry-aged beef chuck patty that gets smashed just enough to allow for a juicy interior and a super crispy crust, then topped with melty cheese, pickles, onions and Sammy's special sauce to finish it off. The smash burger is available in a single, double or triple and pairs wonderfully with their thin, hand-cut Russet potato fries.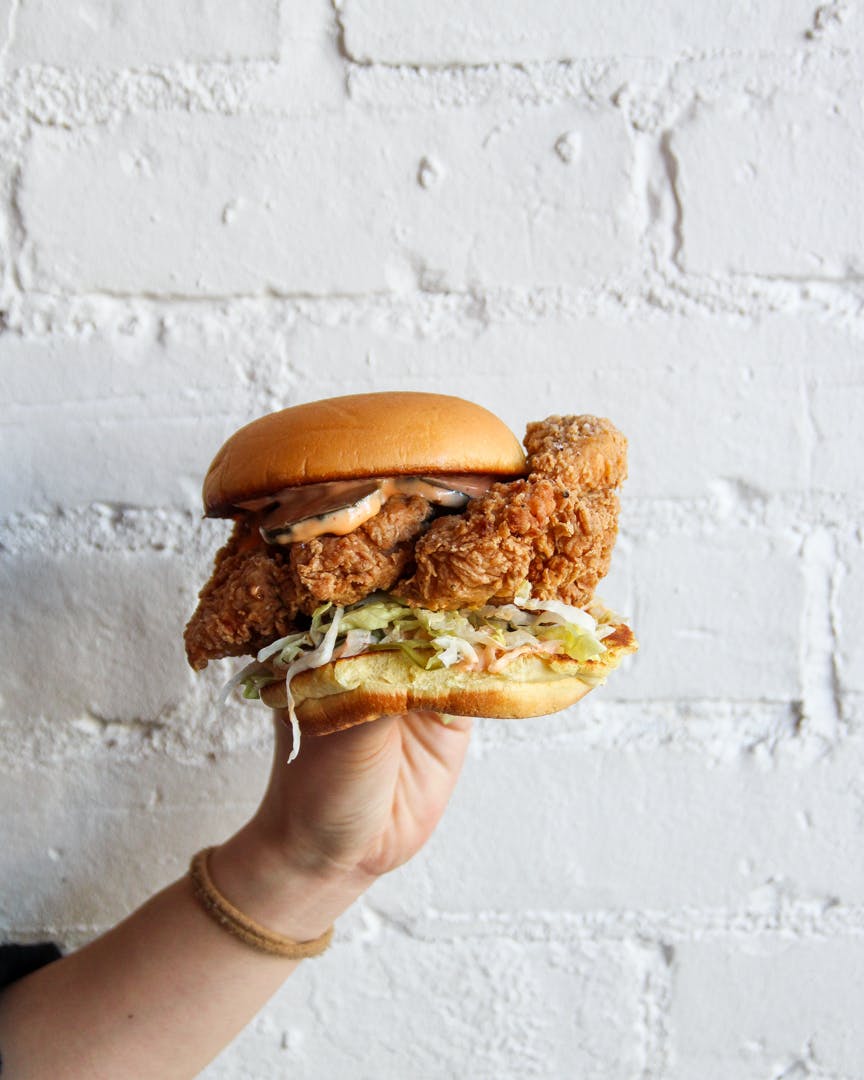 For those who prefer lighter meat, Sammy's fried chicken sando checks all the boxes. A juicy chicken thigh gets coated in batter and fried to crackly perfection before being topped with lettuce, pickled jalapeño, pickles and a spicy (or non-spicy) kewpie mayo. Combos are available for both the burger and the sandwich, with pop and fries to round out the meal. Their hand-breaded onion rings are also a favourite, with a generous dusting of paprika salt and their signature accompanying sauce.
You can order Sammy's on Wednesday to Sunday from 4-9 p.m. through the links in their Instagram profile, which offer Ambassador pickup or delivery through Uber Eats and DoorDash. Seeing as they currently share a space with Bierhalle, you can also grab drinks to-go from their generous selection of beers, wines and ciders from local producers.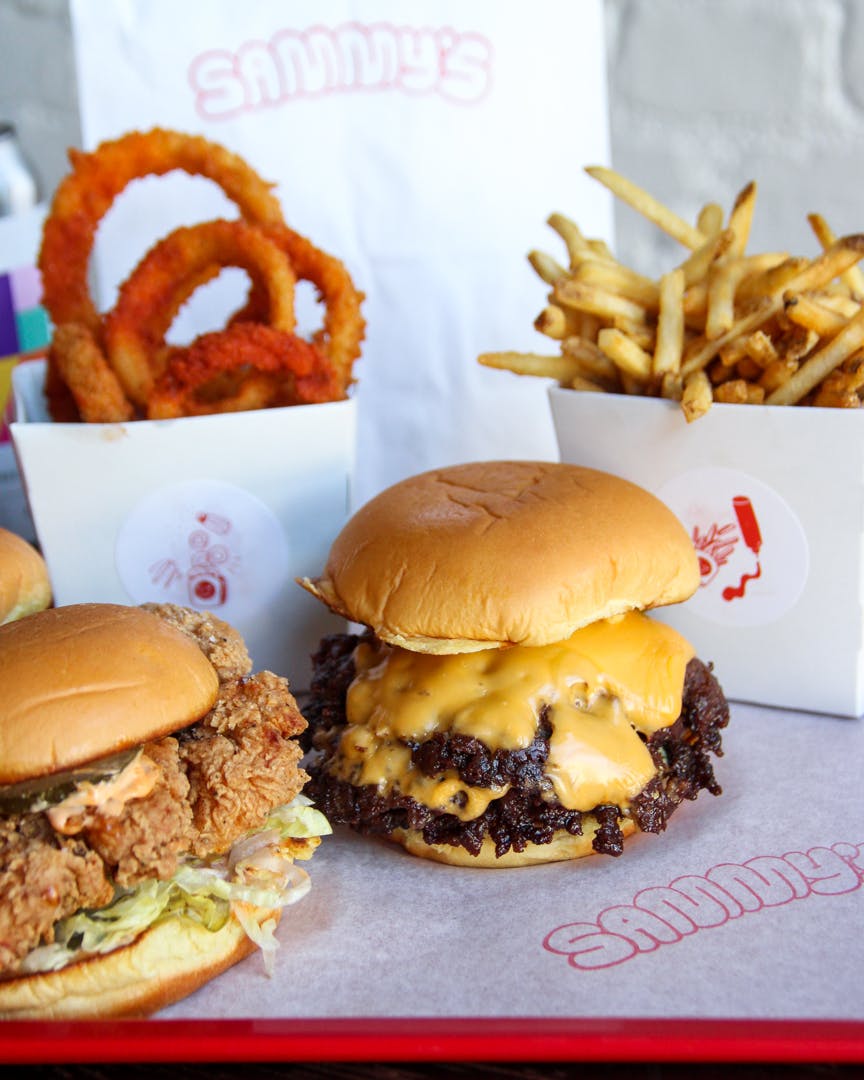 Sammy's offerings have proven to be popular so far, especially during a time when folks are looking for indulgent comfort foods that are easy to take home or eat on the go. While the future of Sammy's is still in the works, Chen expresses their desire for a roomier space that would allow for higher volumes and more growth. By the summer, they plan to move from a pop-up joint to a permanent home in the city, so stay tuned for updates on where they end up!