What started in 1954 as a small Italian sandwich shop operating in Little Italy has evolved into one of Toronto's most popular spots for a classic veal sandwich, amongst other dishes. Though they started as a small mom-and-pop shop, they've quickly grown over the years and have served as more than just a nostalgic bite for many who have grown up in the Toronto area. 
Now they're trying to pivot their business to adapt to the dine-in restrictions. Despite several locations closing down, they're trying to weather the ongoing pandemic. They have focused on shifting away from their classic offerings like veal and chicken sandwiches to offer more variety, like larger plates of pasta or panzerotti's and even trying their hand at artisanal wraps as well.
The Space:
Though they have locations scattered across Southern Ontario, you can still find a handful of locations in the Greater Toronto Area. The Midtown location in particular has a more updated interior than the original in Little Italy.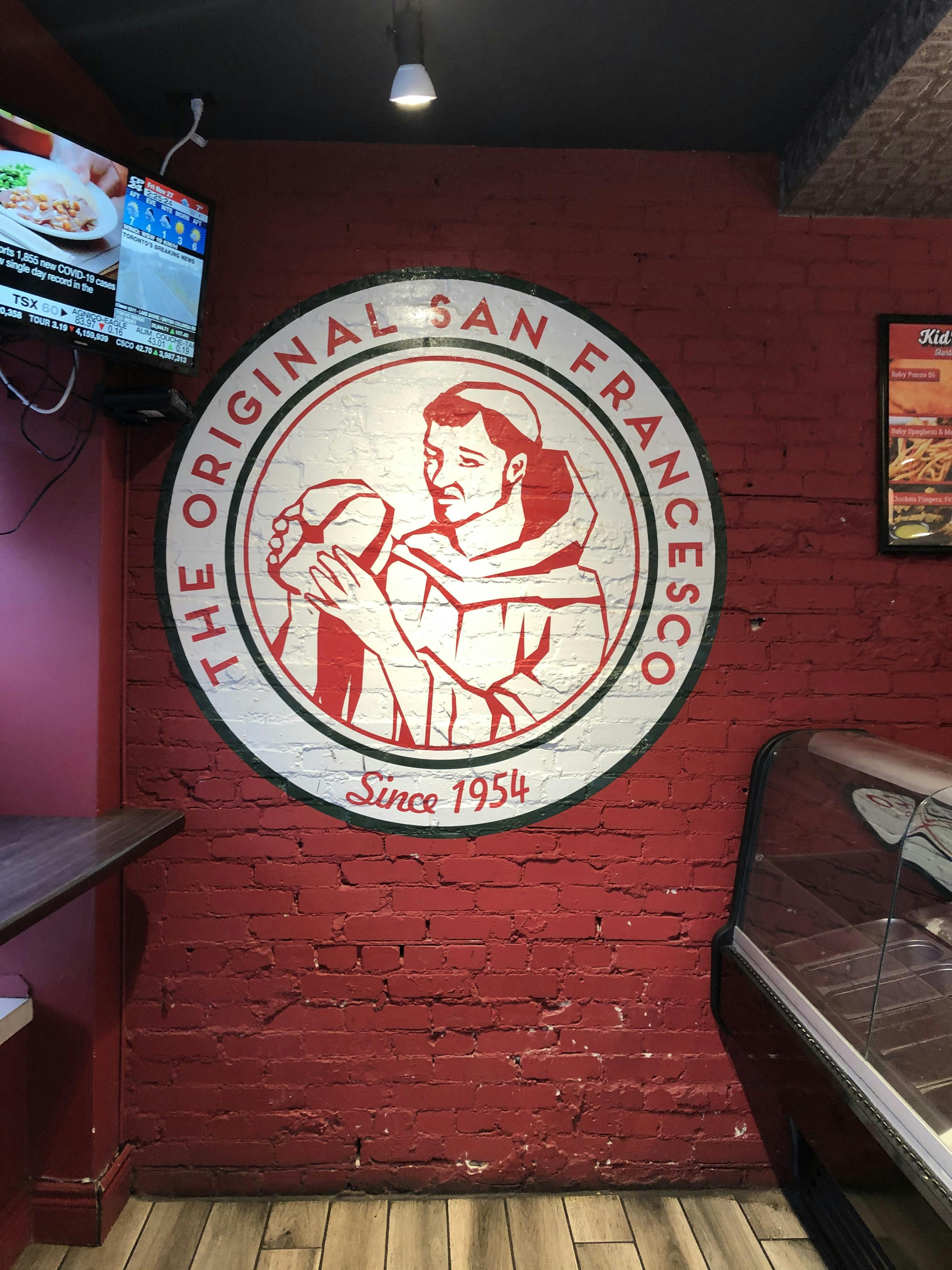 The shop occupies a corner space with several tables lined up in a narrow corridor. They're primarily a takeout spot but with some countertops and a few tables, it could serve as a quick eatery as well.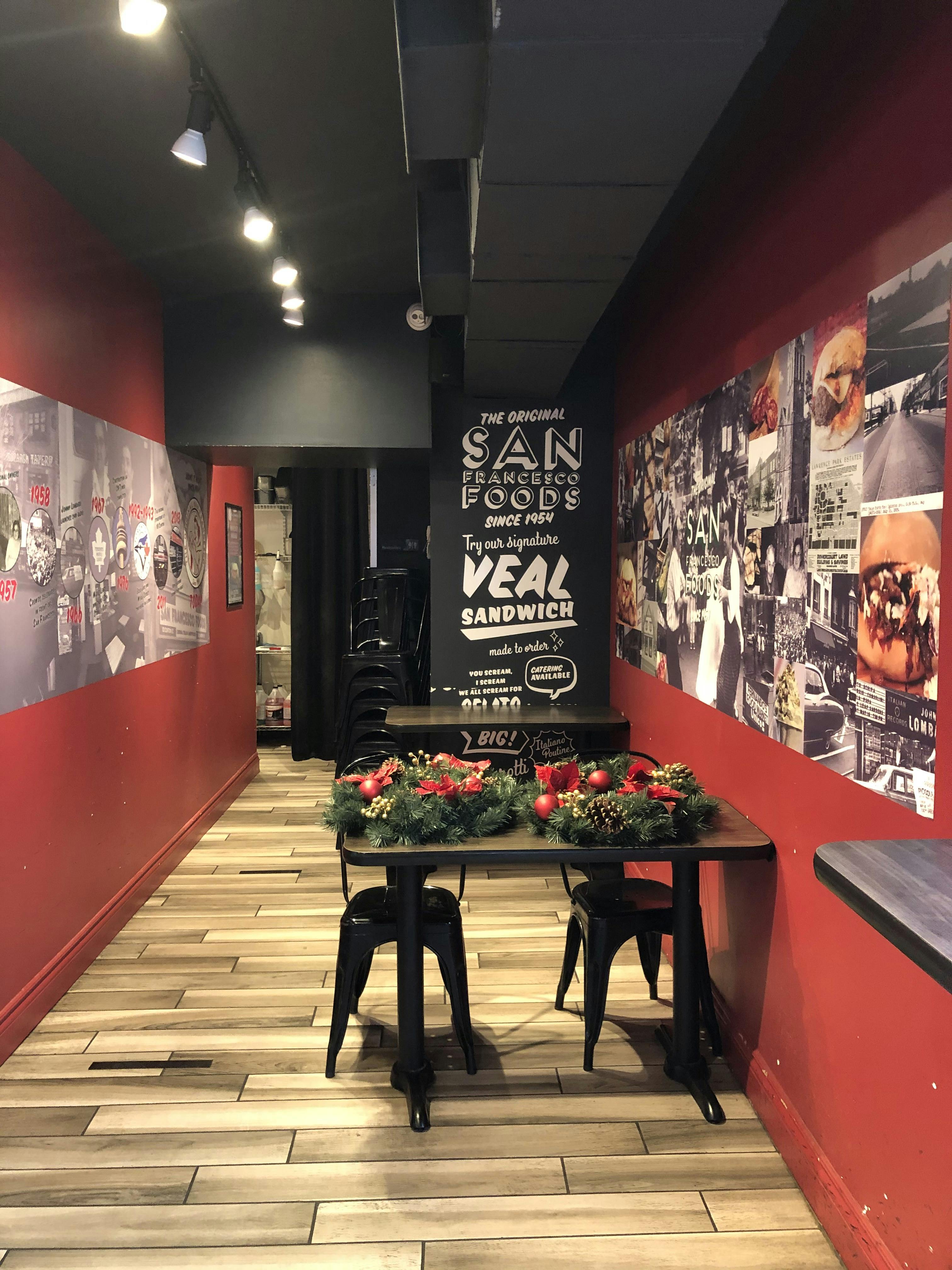 The Food:
The Veal Sandwich is what usually comes to mind first when thinking of San Francesco Foods. Their veal is battered, seasoned and lightly doused in tomato sauce -- but not drowning in sauce, which is a nice touch as it allows you to taste the veal more. The addition of toppings like cheese, mushrooms and grilled hot peppers adds more textural complexity to the sandwich.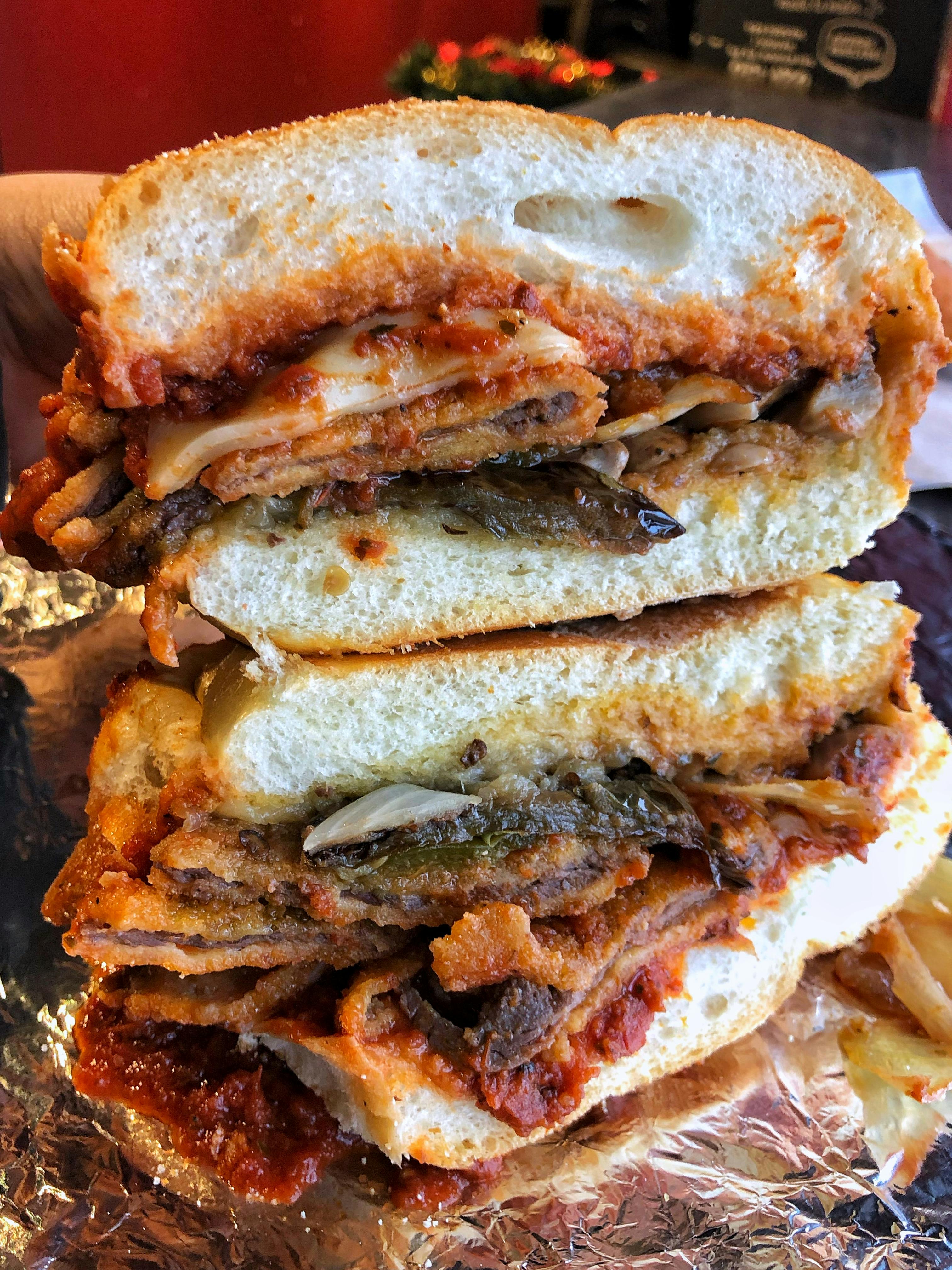 The Veal Sandwich with peppers and onions.
The Spaghetti and Meatballs are a Nonna's classic. Their meatballs are served sliced in half with a generous helping of spaghetti submerged in their homemade tomato sauce, with a dusting of cheese and served with garlic bread.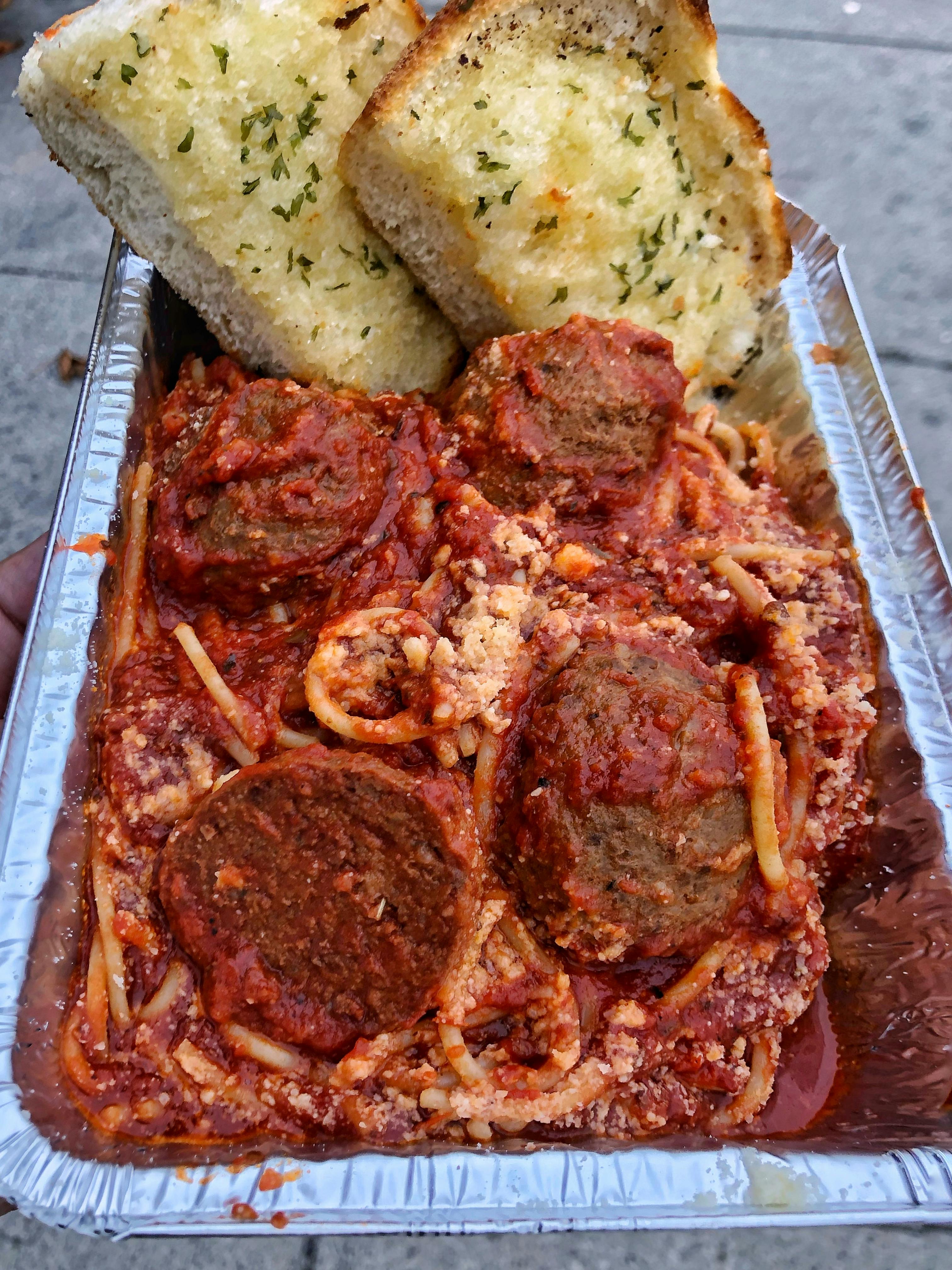 The Spaghetti and Meatballs with garlic bread.
The Panzerotti is overflowing with a generous amount of cheese and pepperoni -- an extremely satisfying dish. You can get it filled with any number of toppings if you prefer more variety.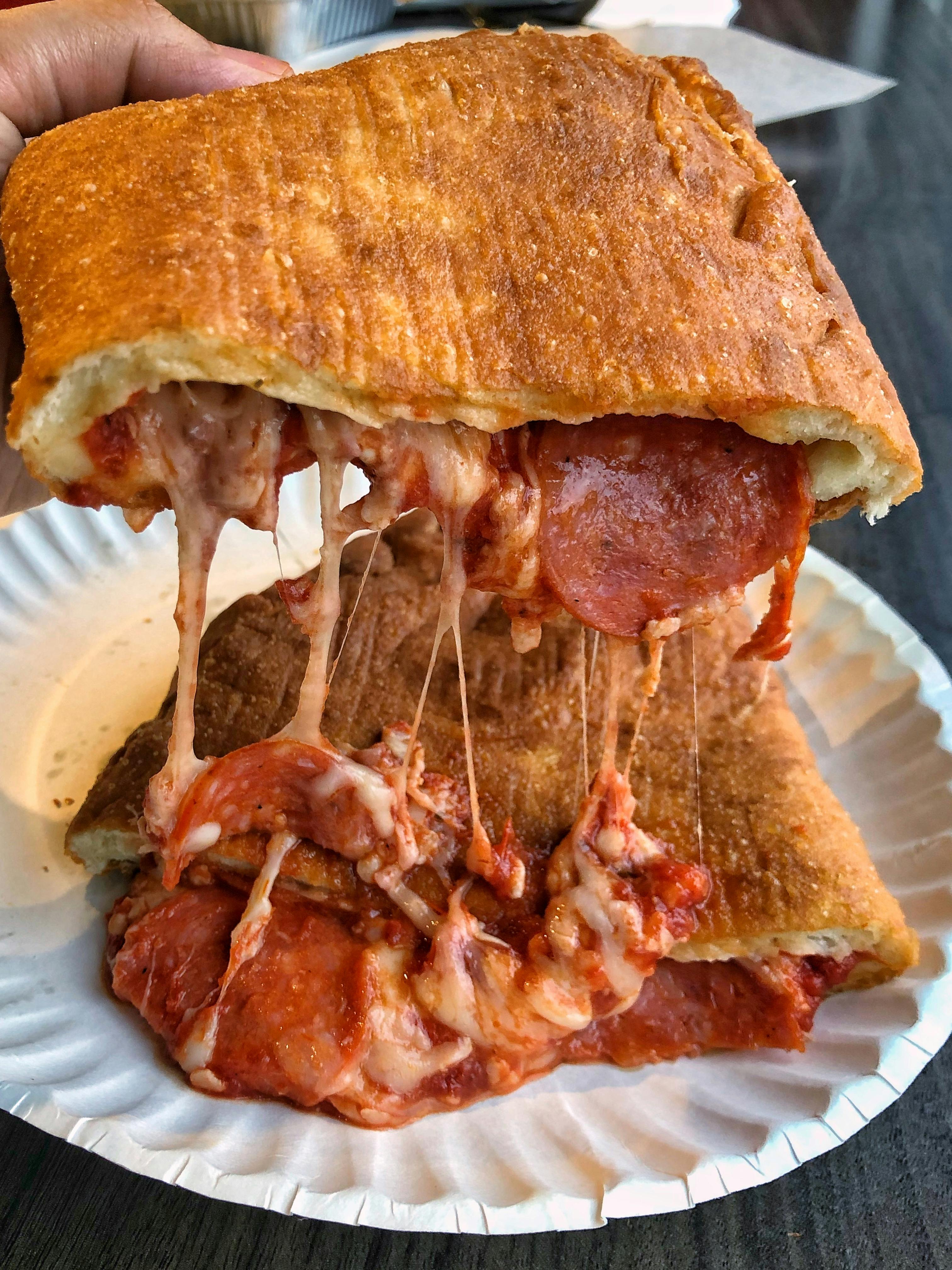 Panzerotti filled with cheese and pepperoni.
Even though they've been around for what seems like an eternity, it's still sombre to see an institution dealing with this crisis. But also encouraging to see them add more to the menu to cope. They have four locations across the GTA and still operate out of their original location in Little Italy.