Shook is a Middle Eastern-inspired restaurant with a menu that's completely vegetarian.
After having to close just a few months after their opening in 2019 due to a kitchen fire, Shook is officially back in business. The restaurant gets its inspiration from the hustle and bustle of the open-air markets in Israel, otherwise known as a shuk. This term is also the inspiration behind their name, which has a double meaning as their flavourful, vibrant and boldly spiced dishes will leave you surprised and eager to taste the entire menu.
The Space: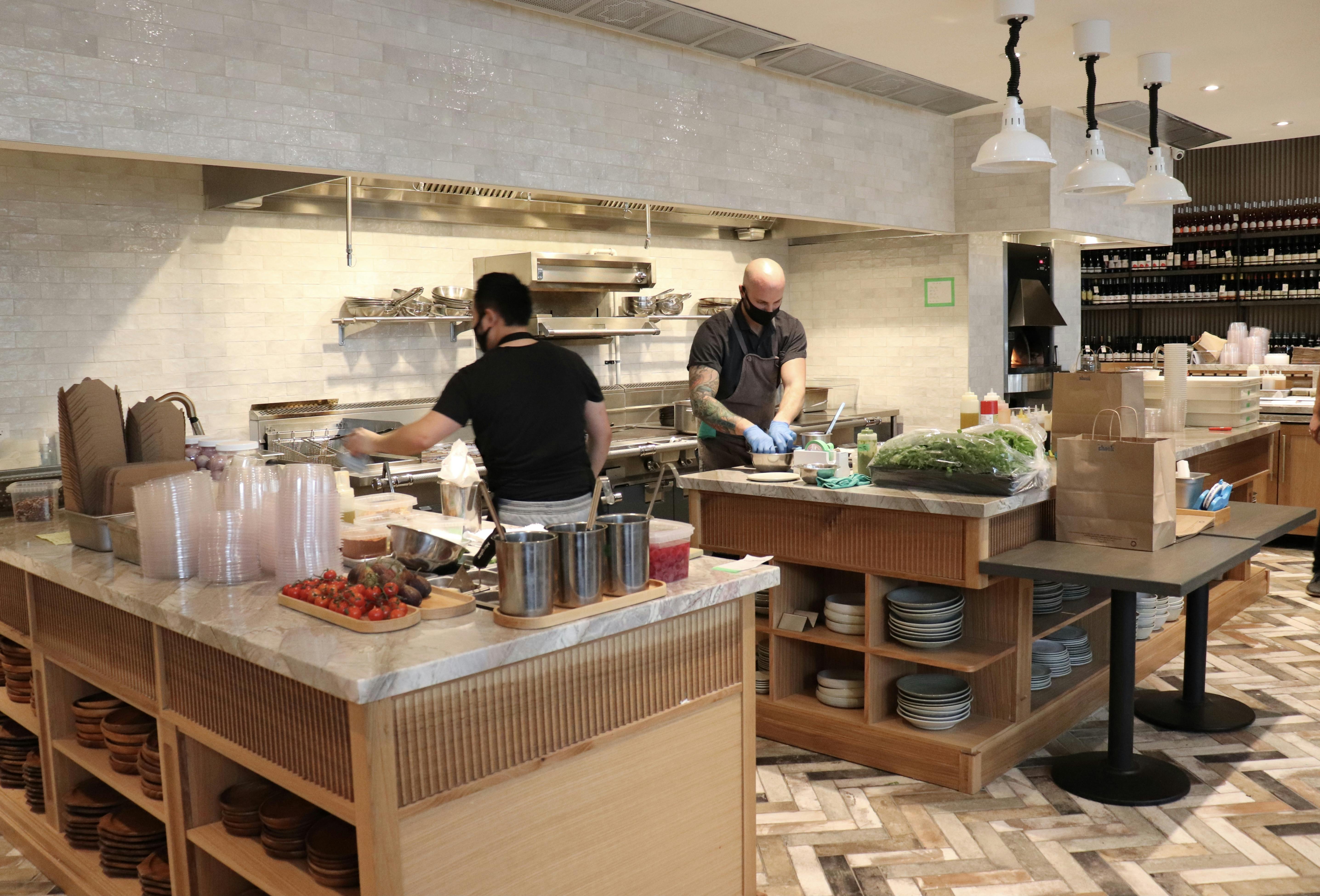 The layout of the restaurant remains the same with a central open kitchen, bar, dining area and retail space.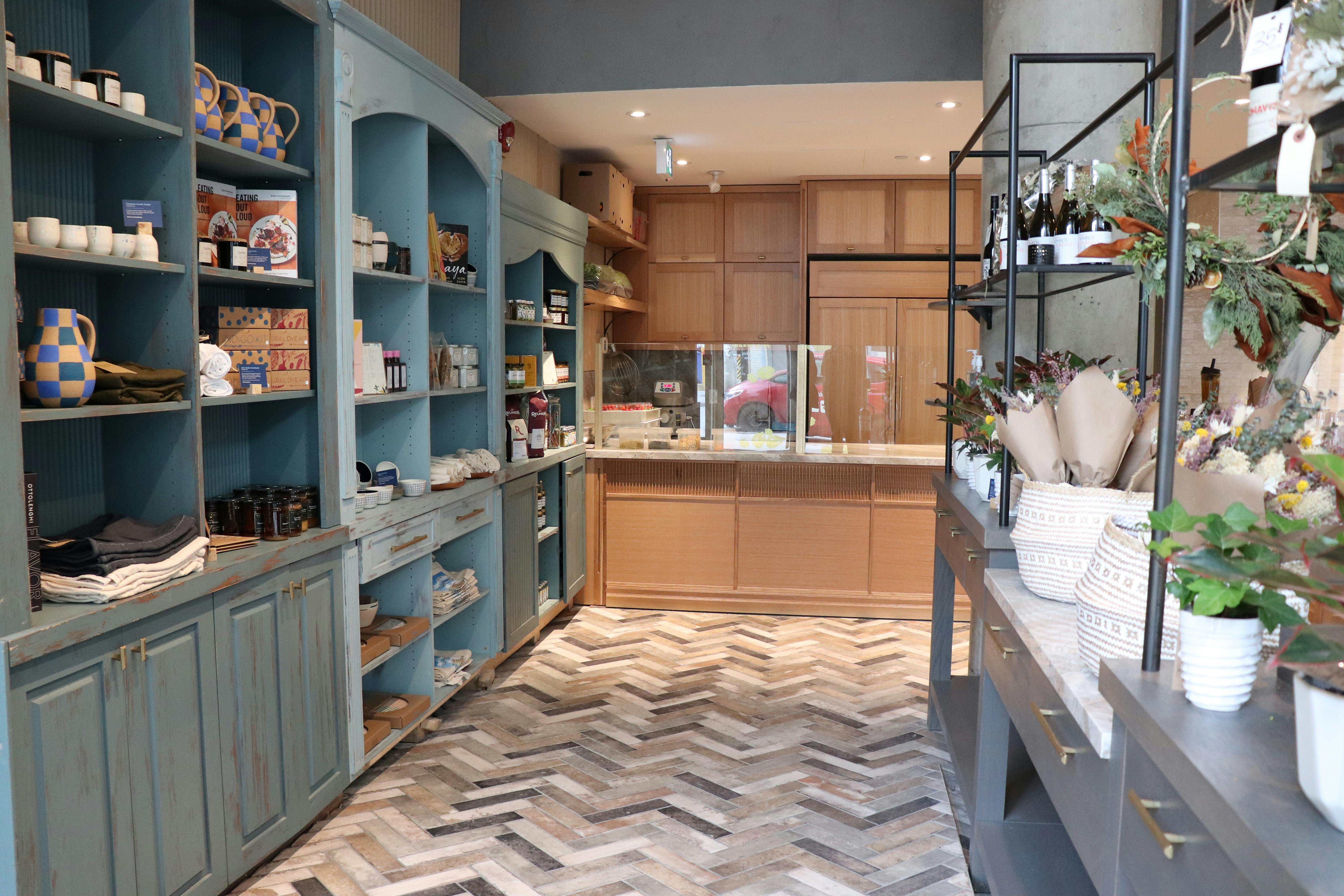 The marketplace includes a variety of products and handcrafted pieces like cookbooks, plants from Botany Floral Studio, apparel and the restaurant's house-pickled veggies and spice blends.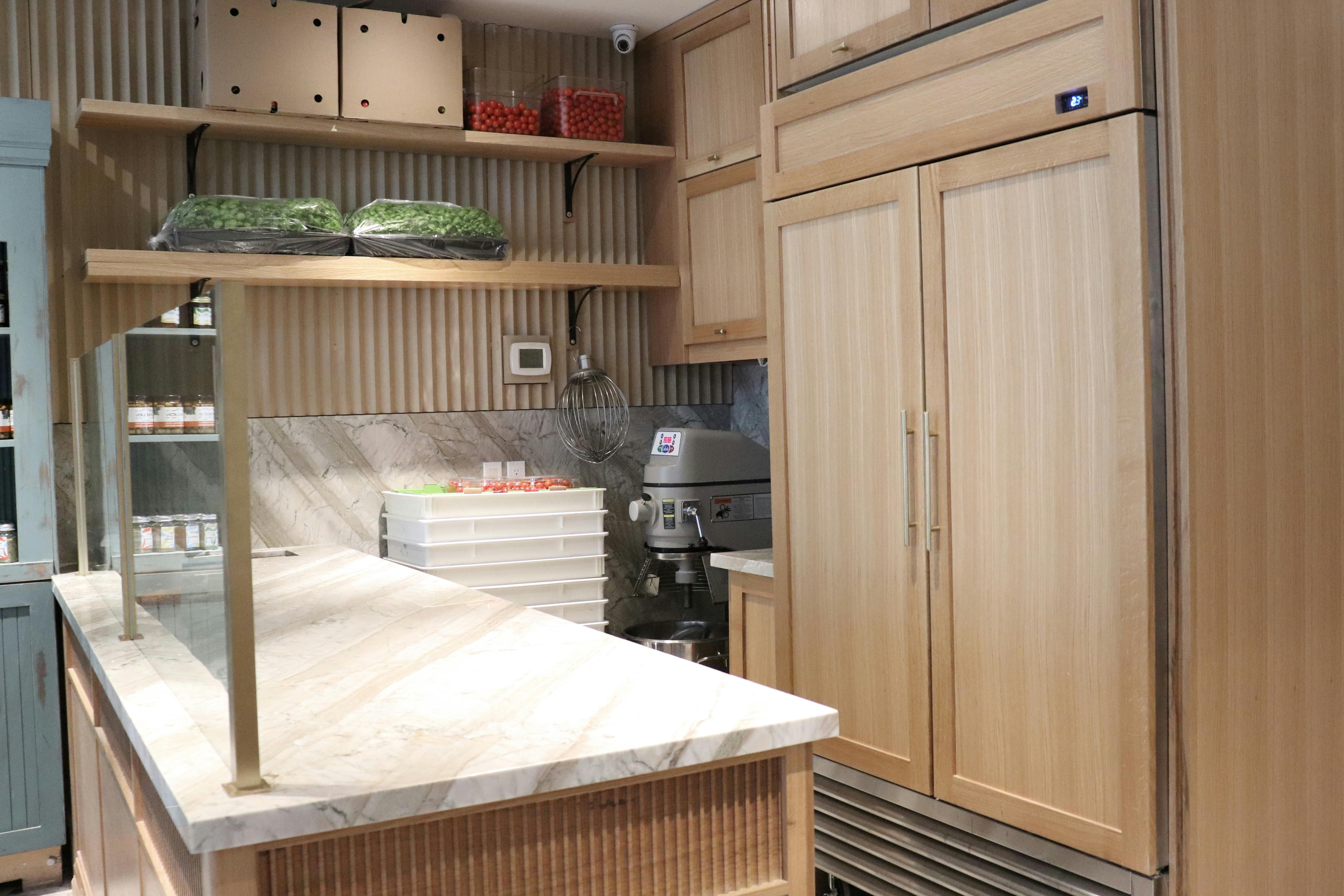 What used to be their cafe is now replaced by a separate section where their pita dough is prepared.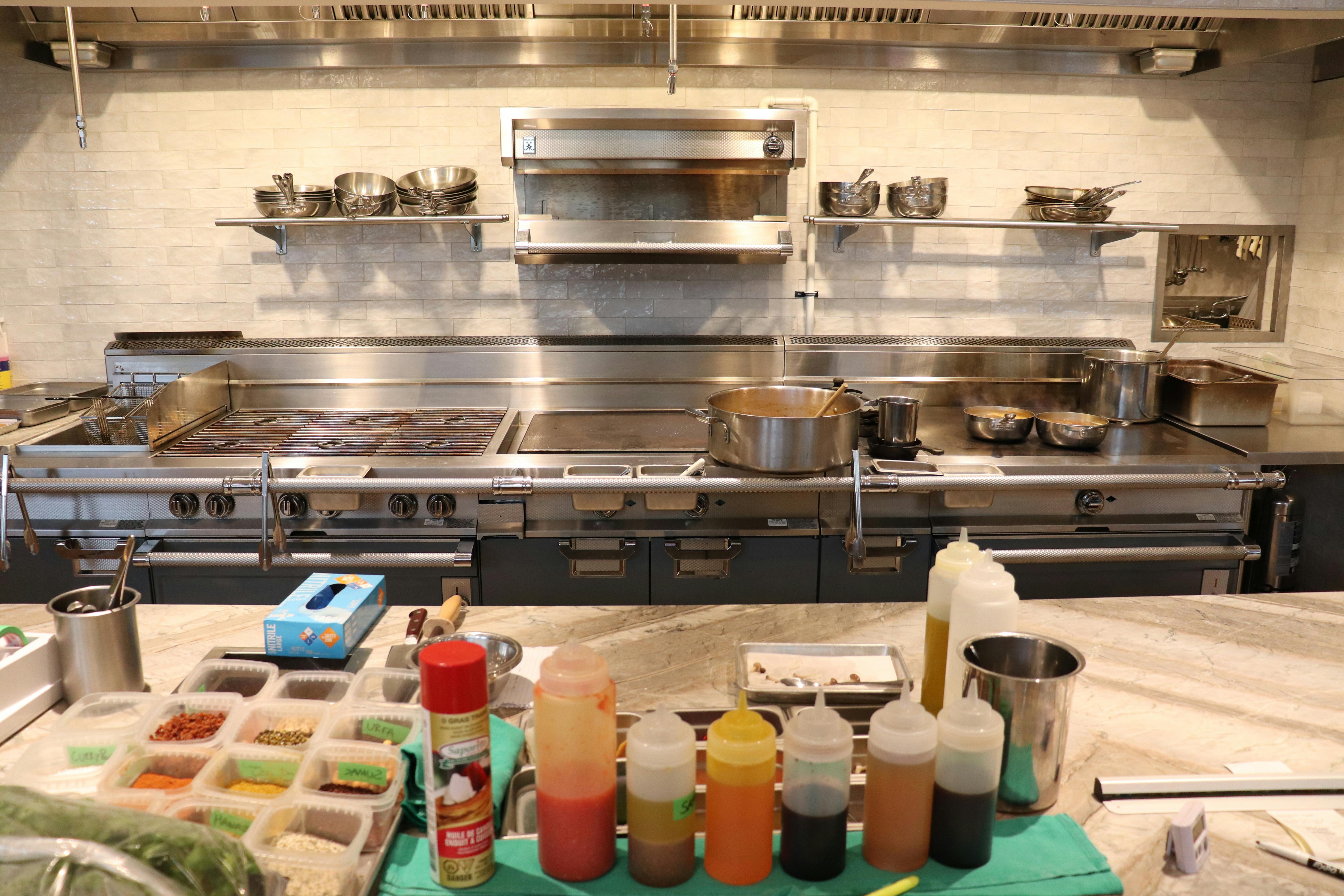 Instead of cooking everything over an open fire like before, a stove -- equivalent to the Rolls-Royce of stoves -- is used according to executive chef Ben Heaton.
The Food:
Heaton, who is also the executive chef at other well-known restaurants across the city like Patria and Weslodge, spent a great deal of time in the Middle East where he got to learn more about the food and culture.
Shook's food menu features small and large plates, soups, dips and salads that are meant to be shared family-style.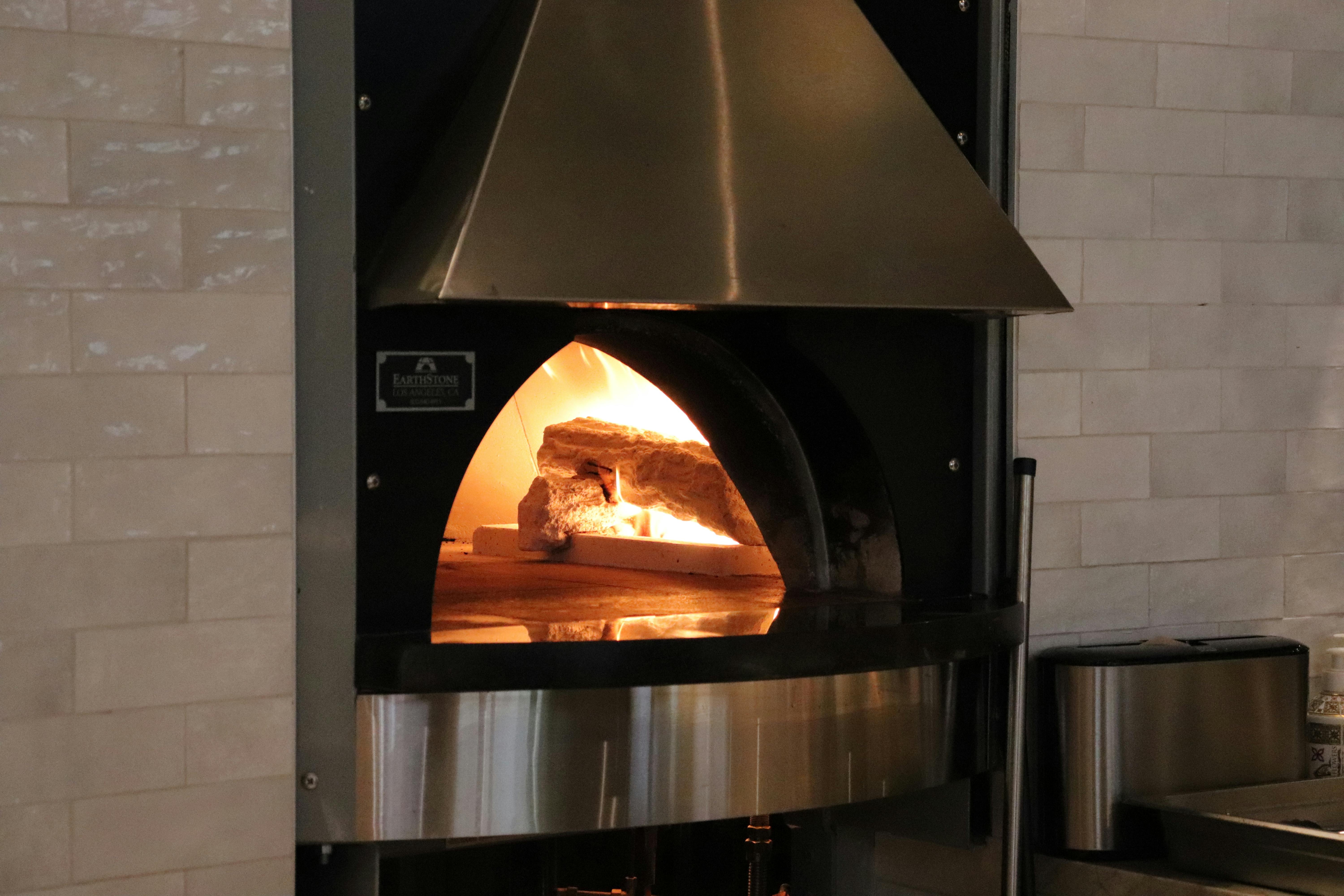 All of their dips are served with house-made pita that's baked in a wood-burning oven.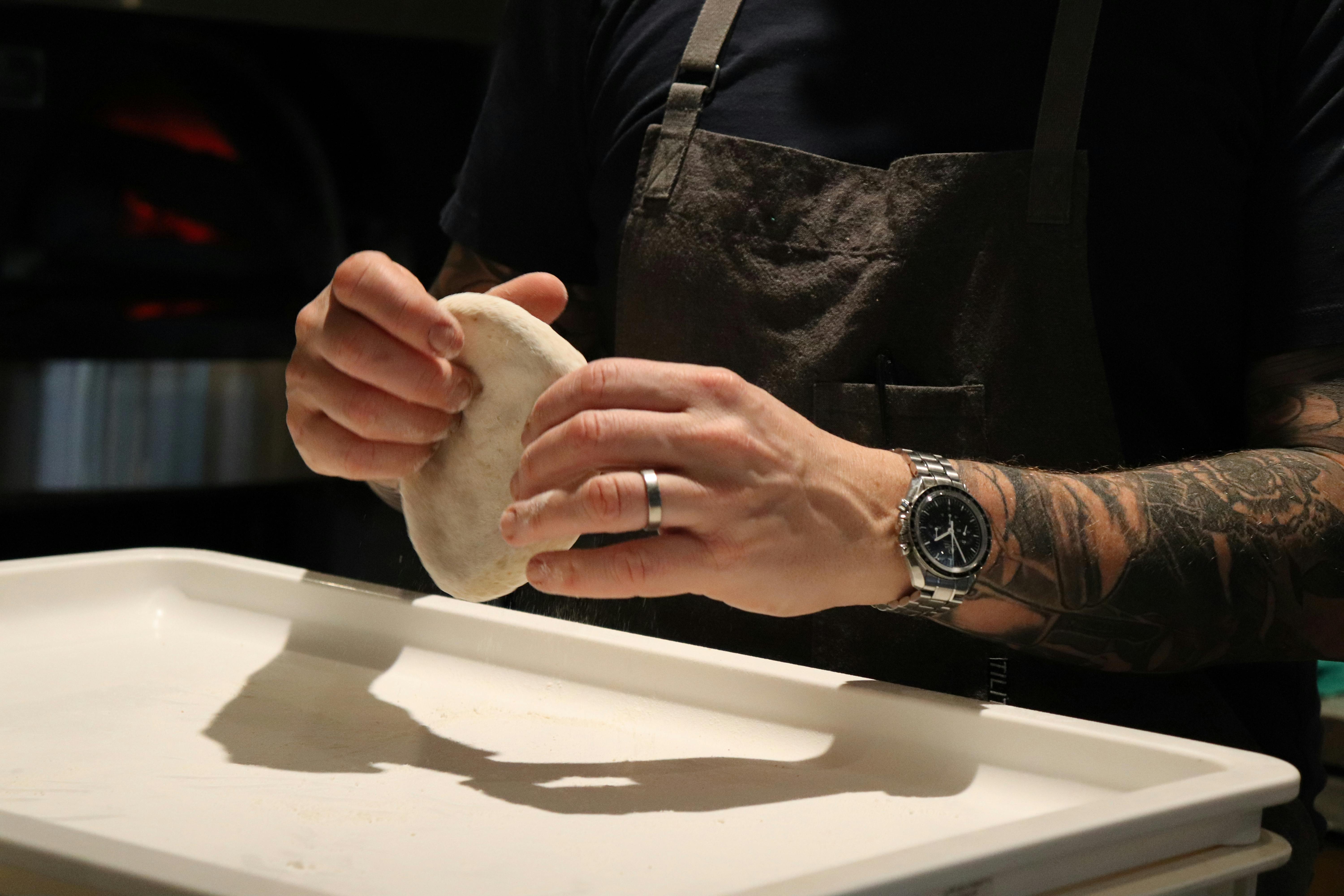 Their pita is made using red fife flour from Brodflour in Liberty Village.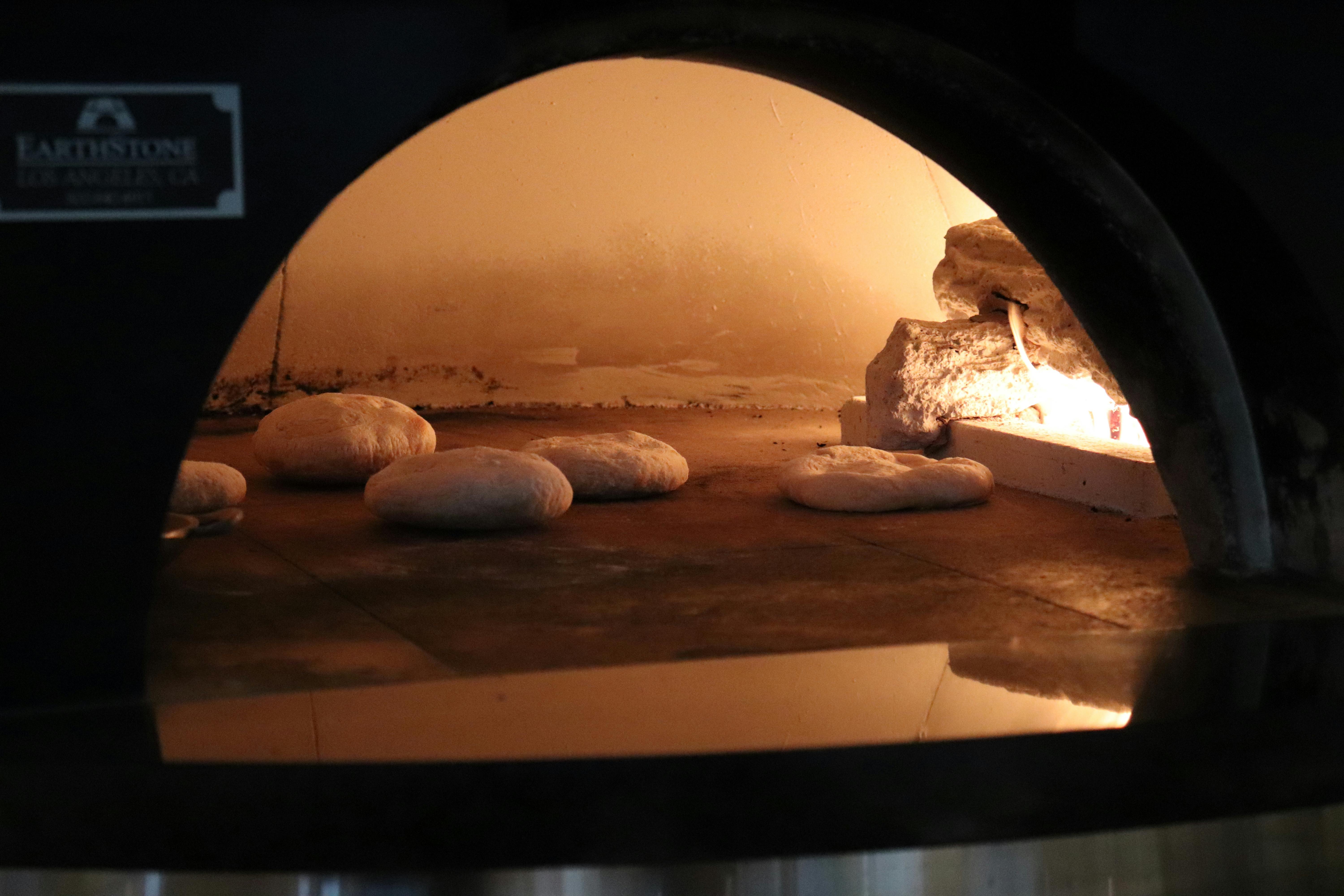 The dough is fermented for three days before it rises and becomes puffy in the oven.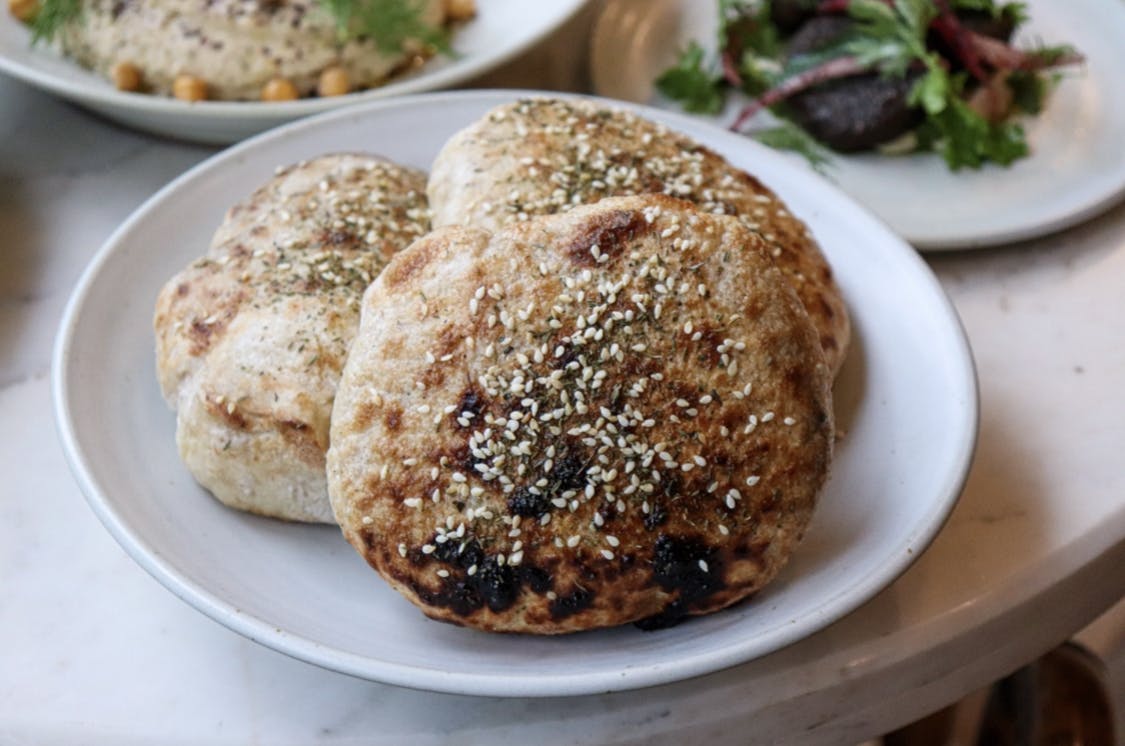 Herbs like za'atar leaves imported directly from Israel are brushed onto the pita instead of oregano, along with seeds for the finishing touch.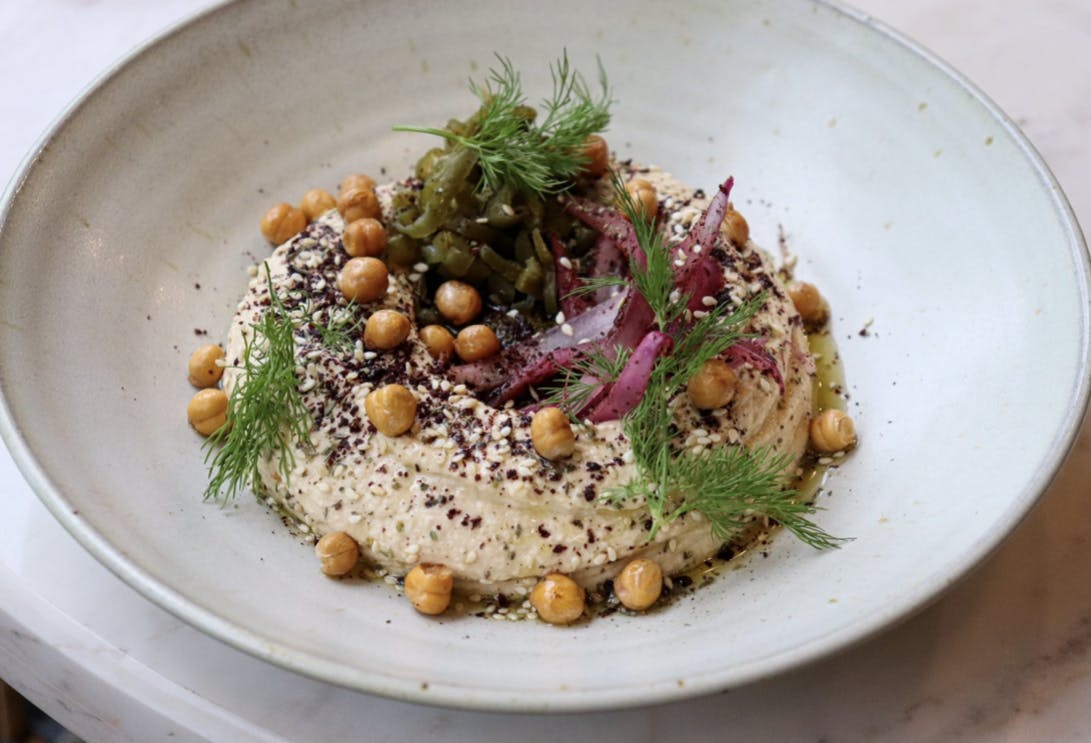 It's paired with all six of their dips, including their signature Hummus ($12) that consists of chermoula, crispy chickpeas, Turkish green chili and sumac onions.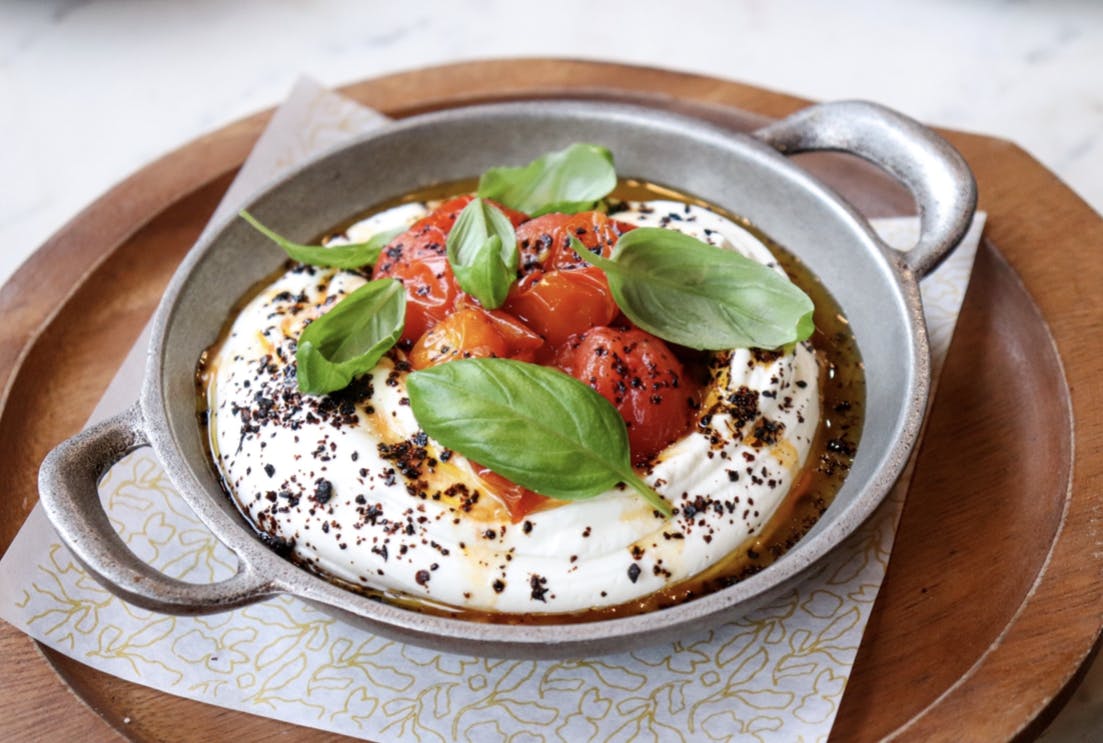 Another one of their dips includes their Haydari ($14), which is whipped feta topped with cherry tomatoes, Urfa chili and basil.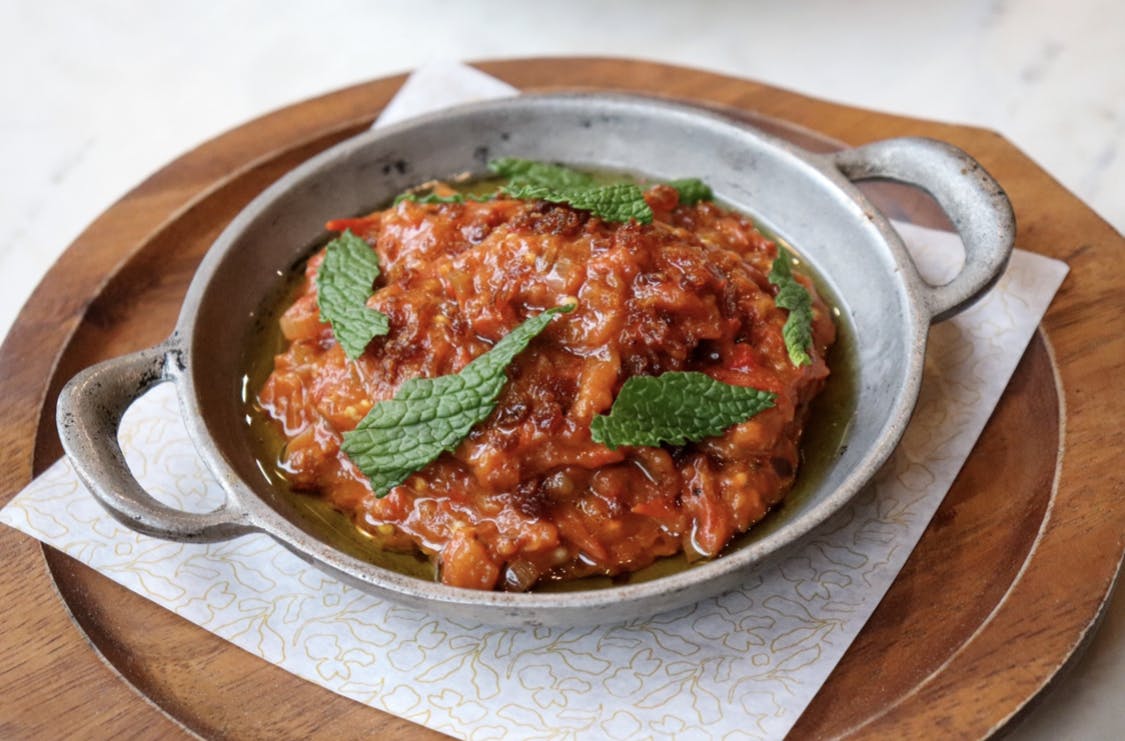 Their Za'alouk ($12) has a kick to it. The dip combines tomatoes, eggplant, shallots, cumin and cilantro.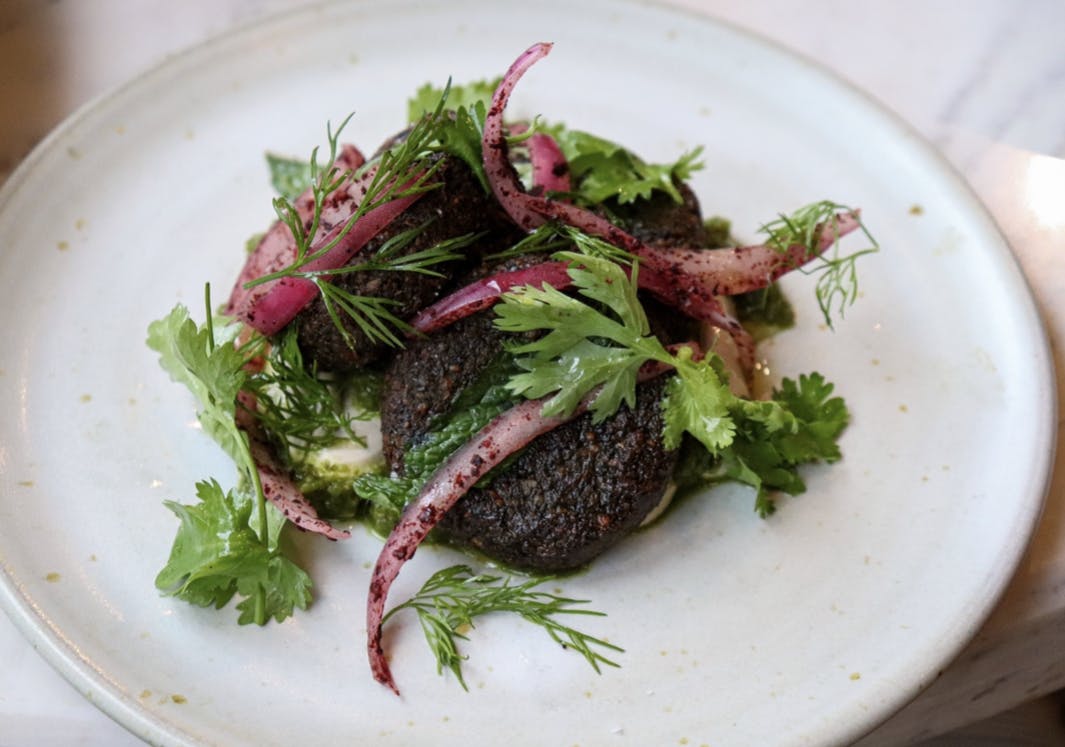 Falafels ($12) make for the perfect small plate. They're served on top of a green zhug hot sauce and whipped tahini.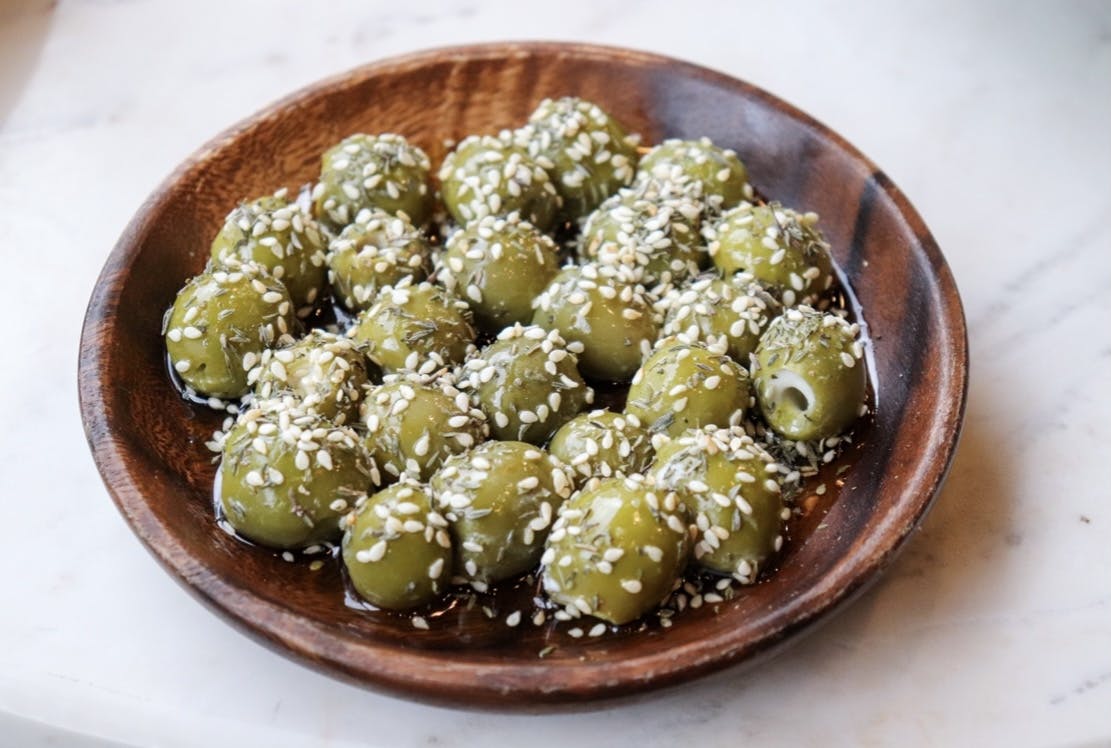 Olives ($9) are a simple dish yet pack big flavours thanks to the Persian feta, za'atar and preserved lemon dressing.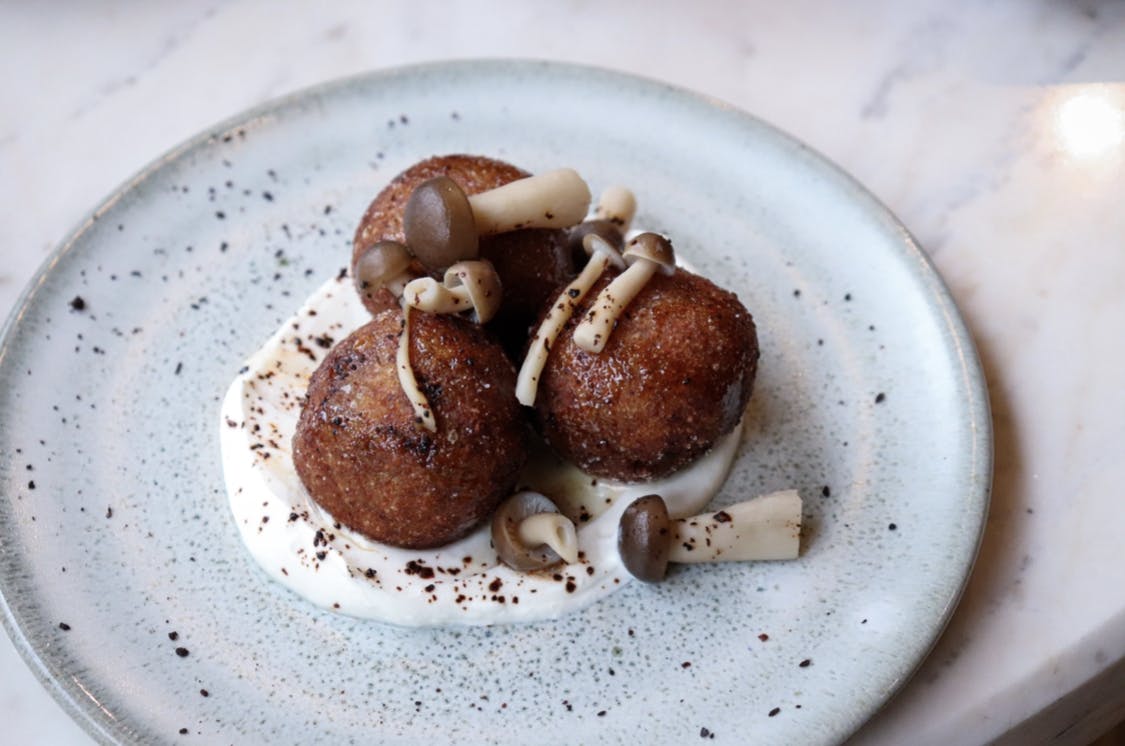 The truffle honey is what makes the Mushroom Kibbeh ($15) glisten. It's served on a bed of labneh with pickled mushrooms.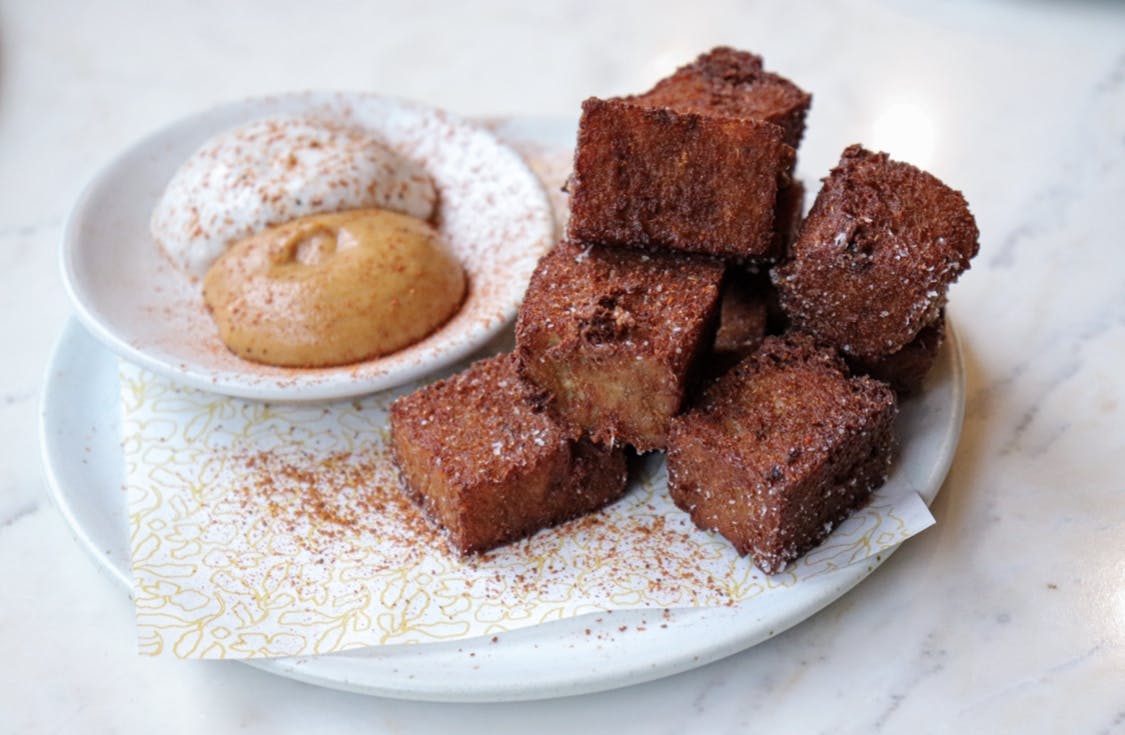 The cube-shaped Potato and Kohlrabi Latkes ($12) come with many pieces for a small plate. They're paired with an apple and truffle dip.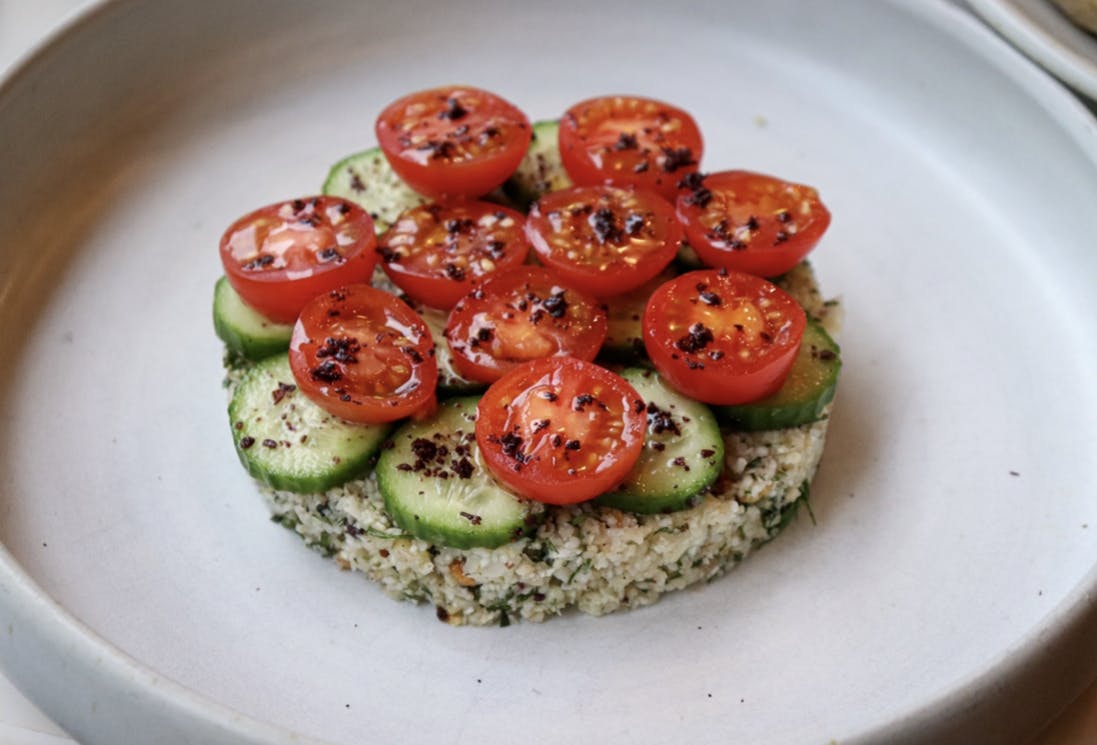 For salads, there's the Cauliflower Tabbouleh ($16). This refreshing dish is a work of art and consists of bulgur, sliced tomatoes, cucumbers and a preserved lemon dressing.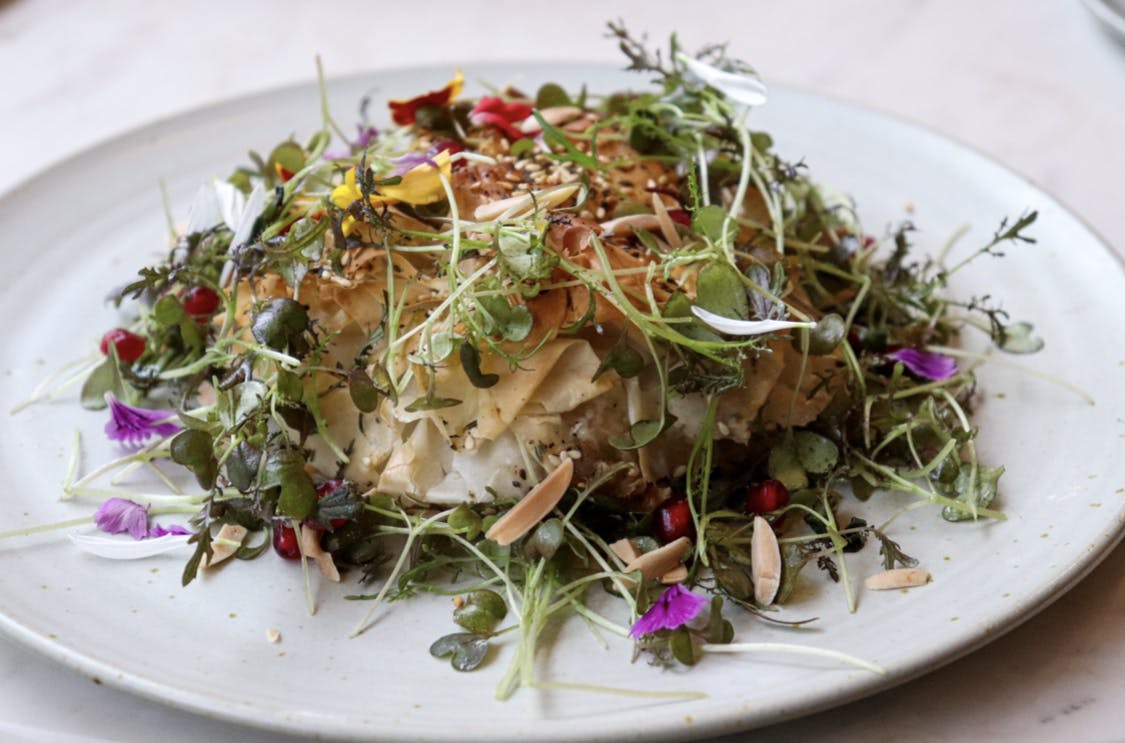 Their baked Swiss Chard Pastilla ($22) is one of their large plates. Swiss chard is stripped down to the root and wrapped in phyllo along with potato, feta, mozzarella and eggplant.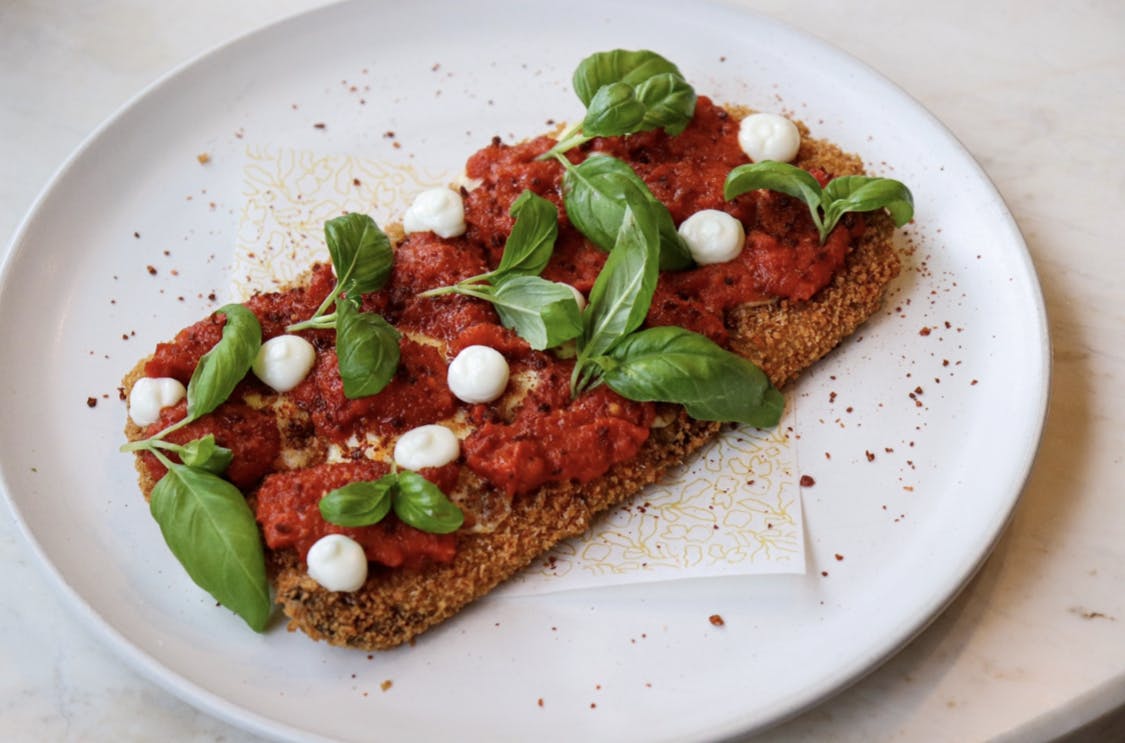 Eggplant is hung over smoke for a couple of days and pounded for their Eggplant Schnitzel ($22). It's then breaded, fried and topped with red pepper, tomato, buffalo mozzarella, harissa, a toum garlic sauce and basil.
They also have a bottle shop and cafe items like pastries, smoothies, specialty coffee and kombucha.
Shook is currently open for takeout and delivery.