I don't want to ruffle any feathers with this statement, for I know many impassioned individuals who hold strong opinions about their favourite taquerias in Toronto. I am not one to fall back on superlatives, but as I sit on the back patio of Tacos Gus and take my first bite of their pastor chilaca (juices dripping down my wrists), I think to myself confidently, this has to be the best taco I've tried in the city thus far.
I don't boast myself as a taco aficionado or steadfast expert in the field. Still, with many nights spent hopping from tiny taco stall to pushcarts during my frequent visits to Los Angeles -- there is something to be said about the quality of Mexican food the closer you find yourself to the border. No judgement passed on the popular uprising of a slightly more Americanized version of the taco -- brimming with aiolis, pickled condiments and fusion creations -- as there is a time and a place for the flashier cousin of the humble carnitas or the simple asada. Tacos Gus is different. Tacos Gus is showcasing traditional Mexican flavours while maintaining authenticity in a sometimes overzealous food industry that pushes establishments to challenge the status quo or push ingenuity.
Located in the bustling, vibrant and often wacky Kensington Market, Tacos Gus sits in the middle of Augusta. A humble shop comprised of a walk-up counter, a few standing window seats and a private back patio offer patrons dine-in options, although most head to the adjacent park to enjoy their styrofoam containers brimming with warm tortillas.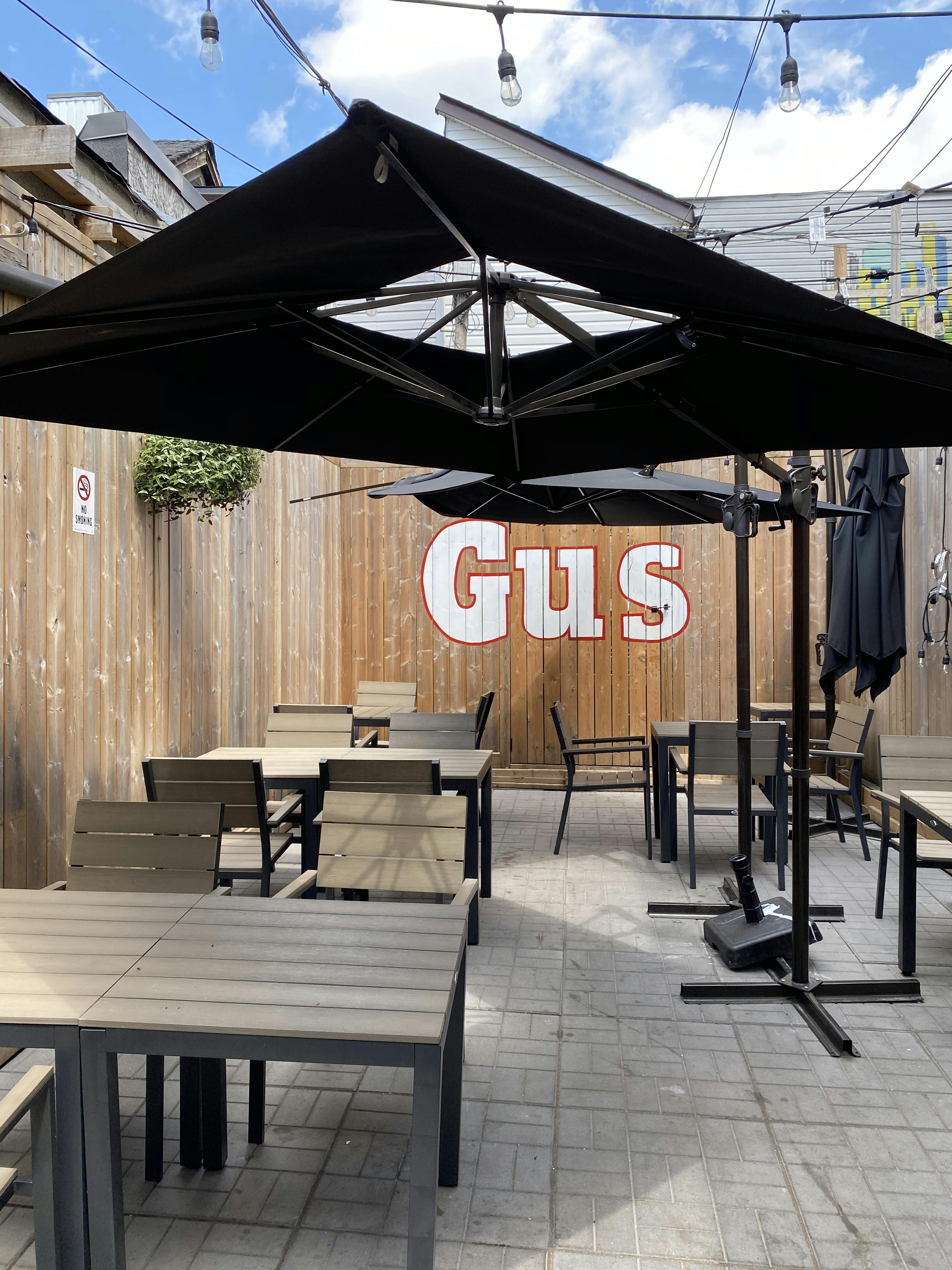 The taqueria opened in the spring of 2019 after receiving resounding success from the tiny food stall they were operating in a small food court in Kensington market, called La Chilaca Taqueria (which remains open). Co-owners and cousins, Emilio Morales and Augustine Morales saw an opportunity to improve their current offerings and decided to expand by opening a storefront -- Tacos Gus. "Years after we saw the opportunity to do something similar but much better, that's how Tacos Gus is born. We stayed with the same concept but improved, we started doing handmade corn tortillas, we included different options for the tacos and traditional Mexican drinks," Emilio explains.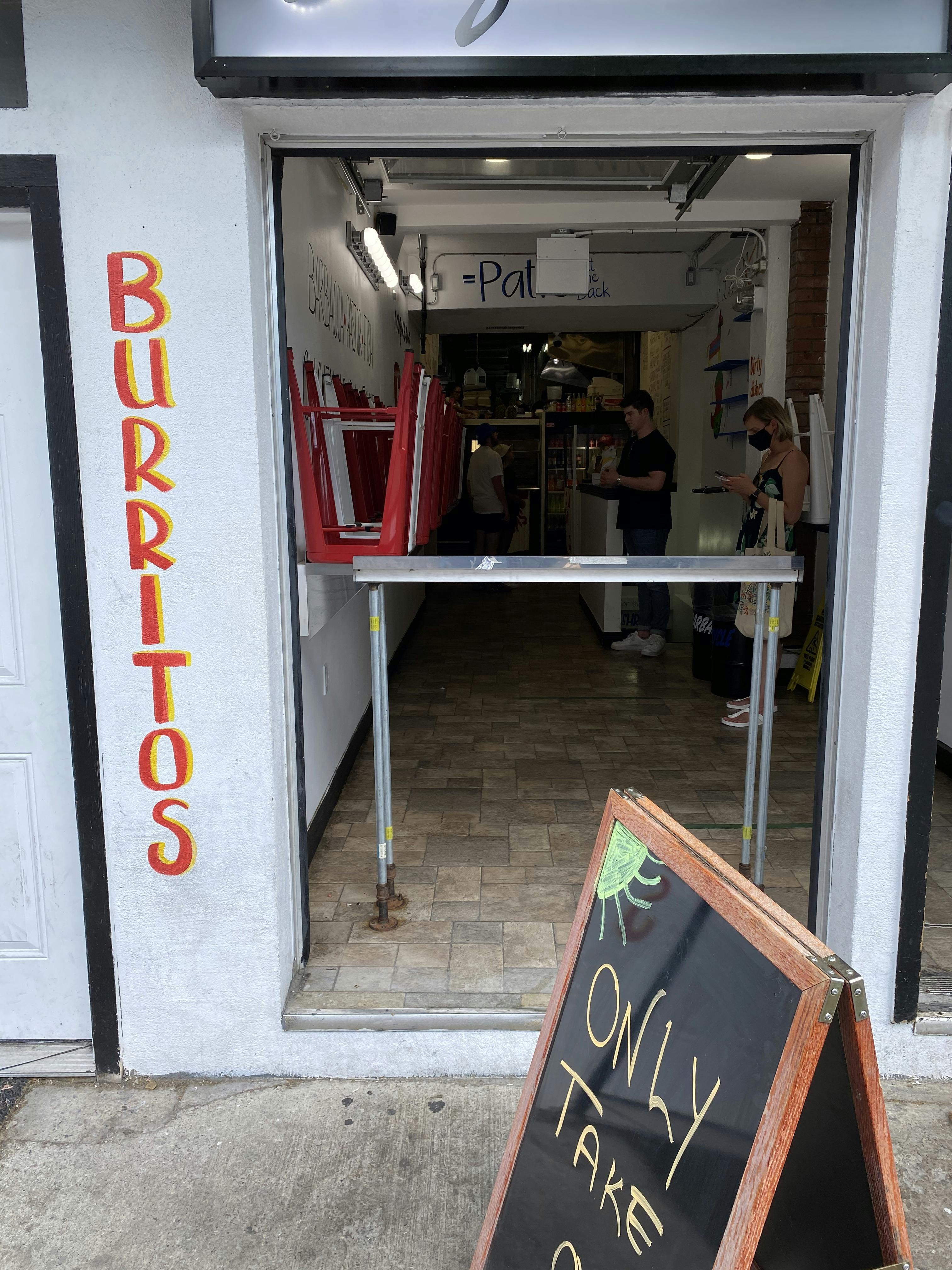 Exploring the immeasurable facets of Mexican cuisine has always been a motivating factor for Emilio. "We wanted to do a traditional Mexican taqueria, starting with the space. We wanted the colours, the homemade salsa bar, the handmade corn tortillas and the most important part, the taste of the tacos."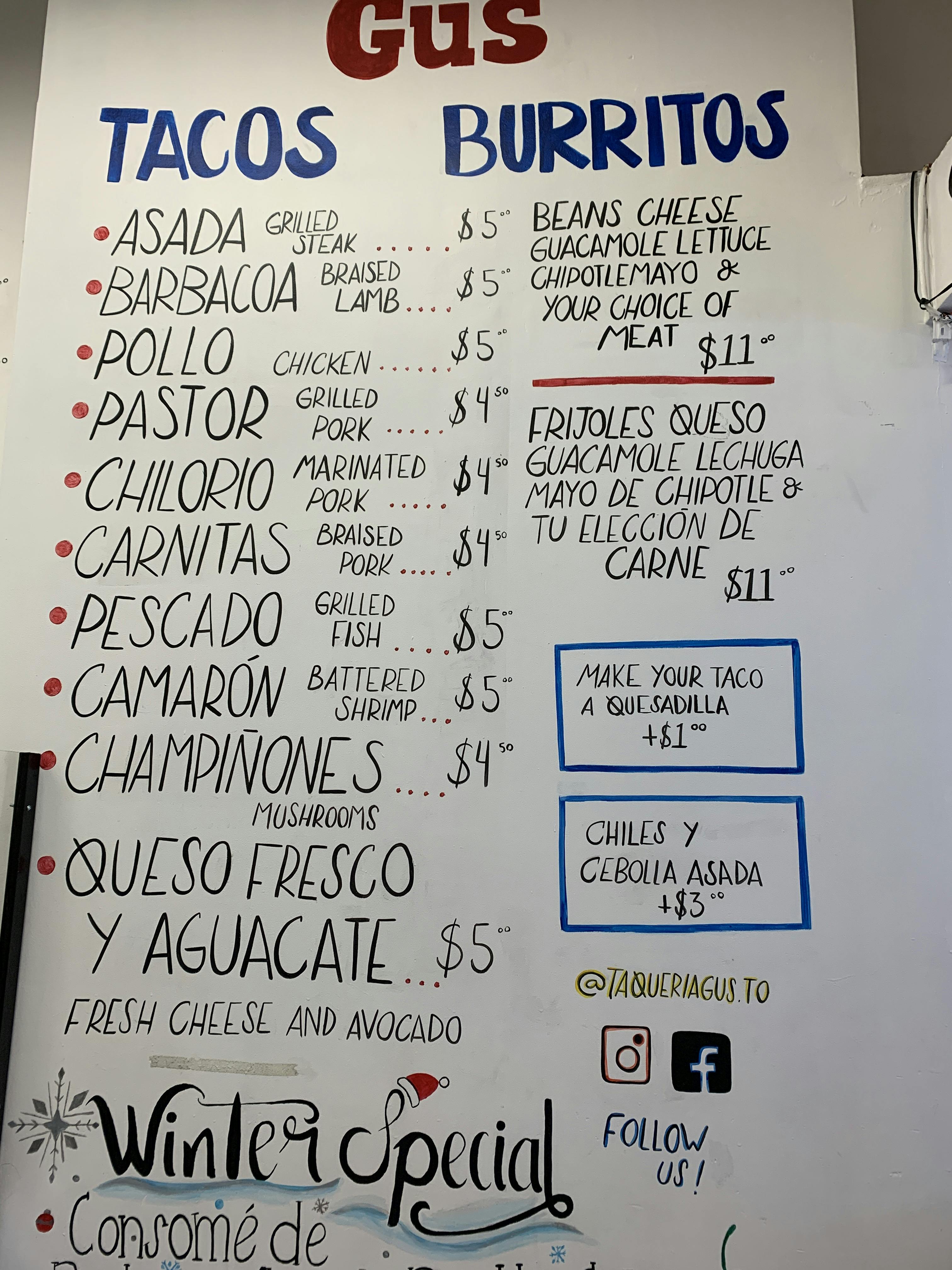 The dedication to technique and quality is apparent in everything from the slowly braised carnitas, the undeniably tender barbacoa and the decision to make handmade corn tortillas. The menu consists of a wide selection of proteins including, asada, barbacoa, camaron, carnitas, chilorio, pastor, pescado and pollo, and a mushroom or queso option for non-meat eaters -- all available to order as a burrito, taco, quesadilla, chilaca or torta. Appetizers include the standard guacamole and chips and for drinks find assorted Jarritos, Agua Frescas and Mexican Coca Cola.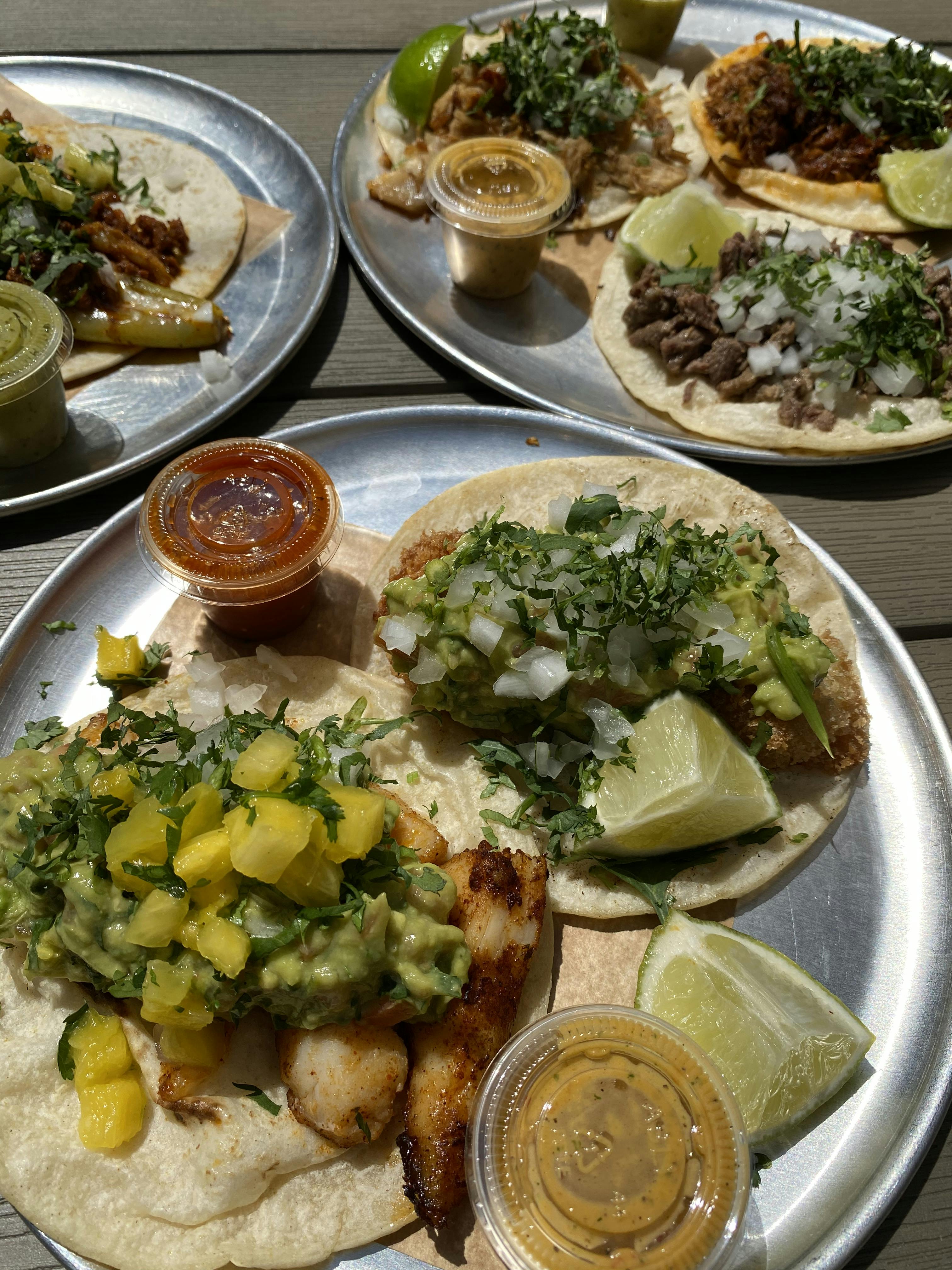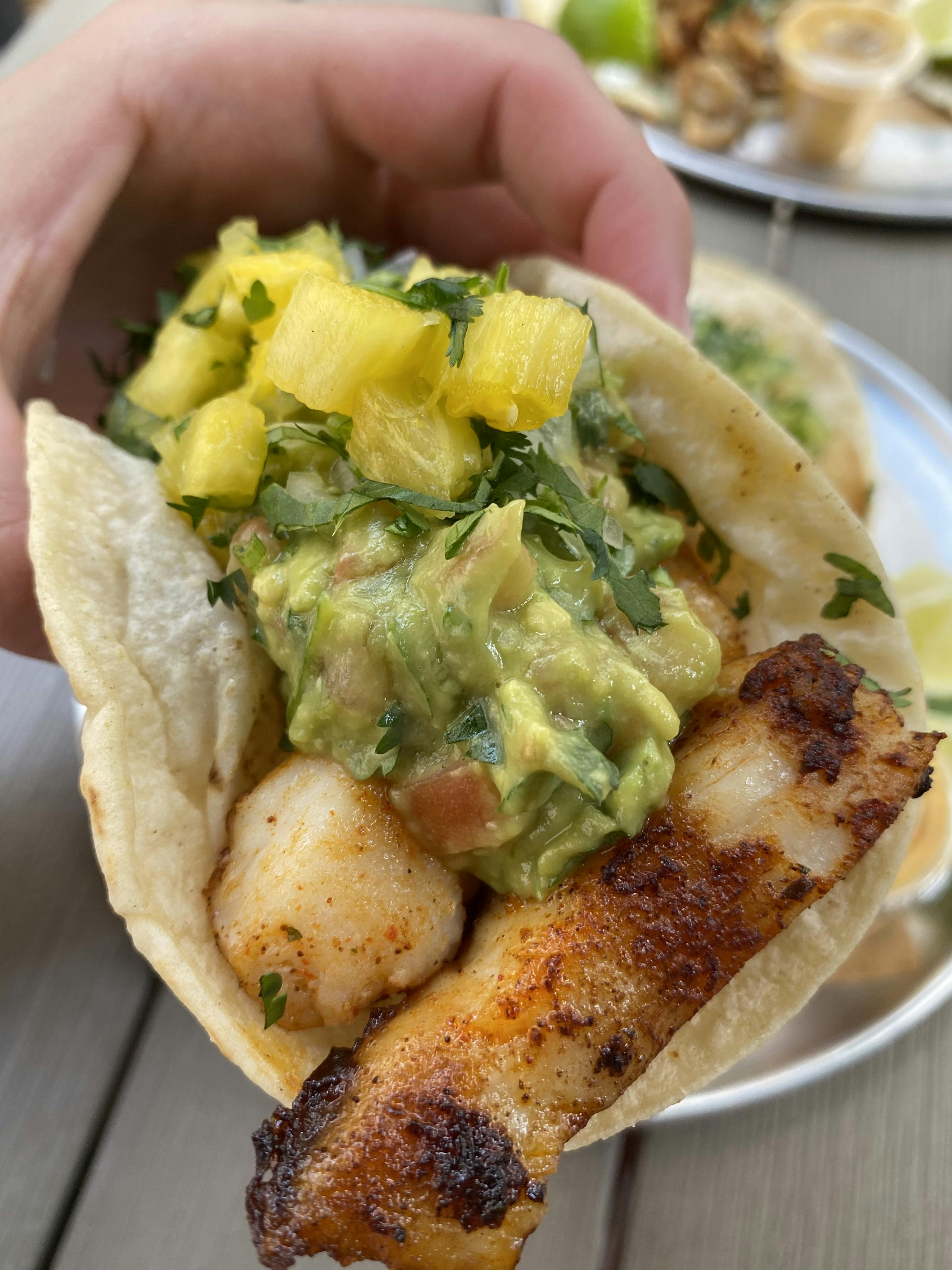 Pescado taco (grilled fish taco) with avocado and pineapple.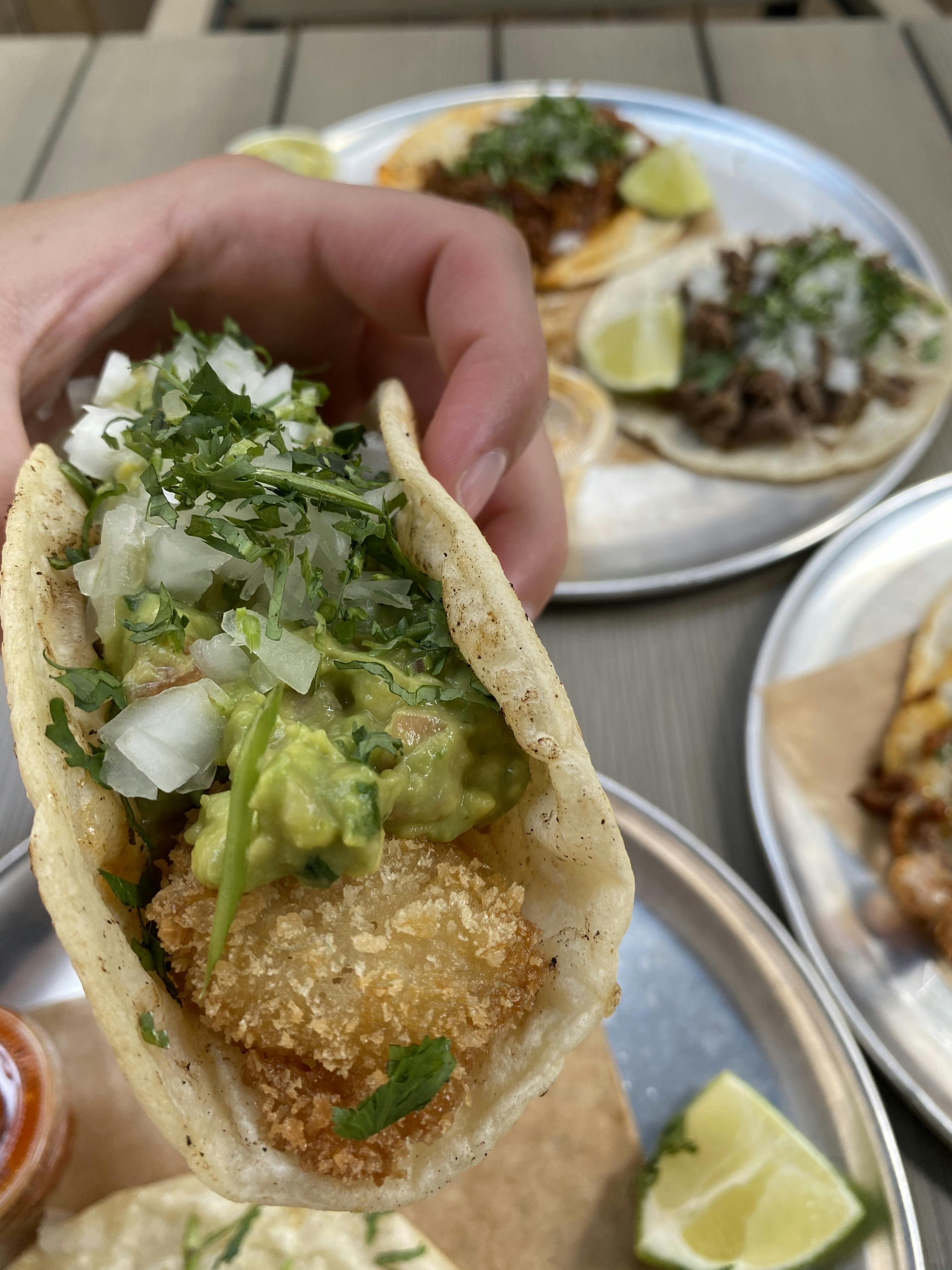 Camaron taco (battered shrimp taco) with avocado, cilantro and onions.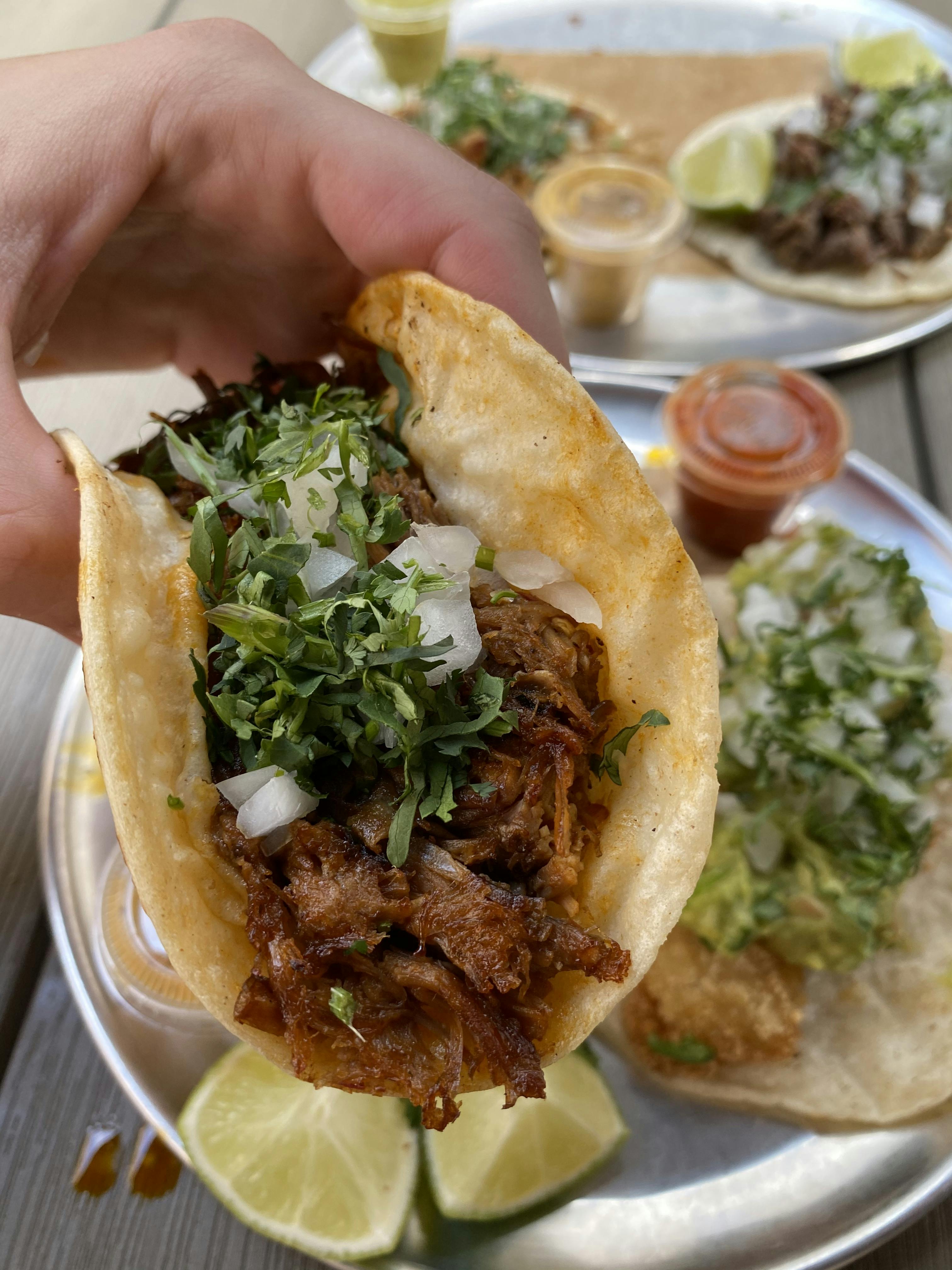 Chilorio taco (marinated pork taco) with cilantro and onions.
You must order the chilacas, a new menu item and the pinnacle of all things mouthwatering in my opinion -- meat, spice and melted cheese. Served on a flour tortilla with banana pepper, melted crisp cheese, onions, cilantro and meat (the pastor is our go-to of choice), make sure you don't skimp on the salsa. Salsa, too, is made in-house, which ranges from mild to ripping hot.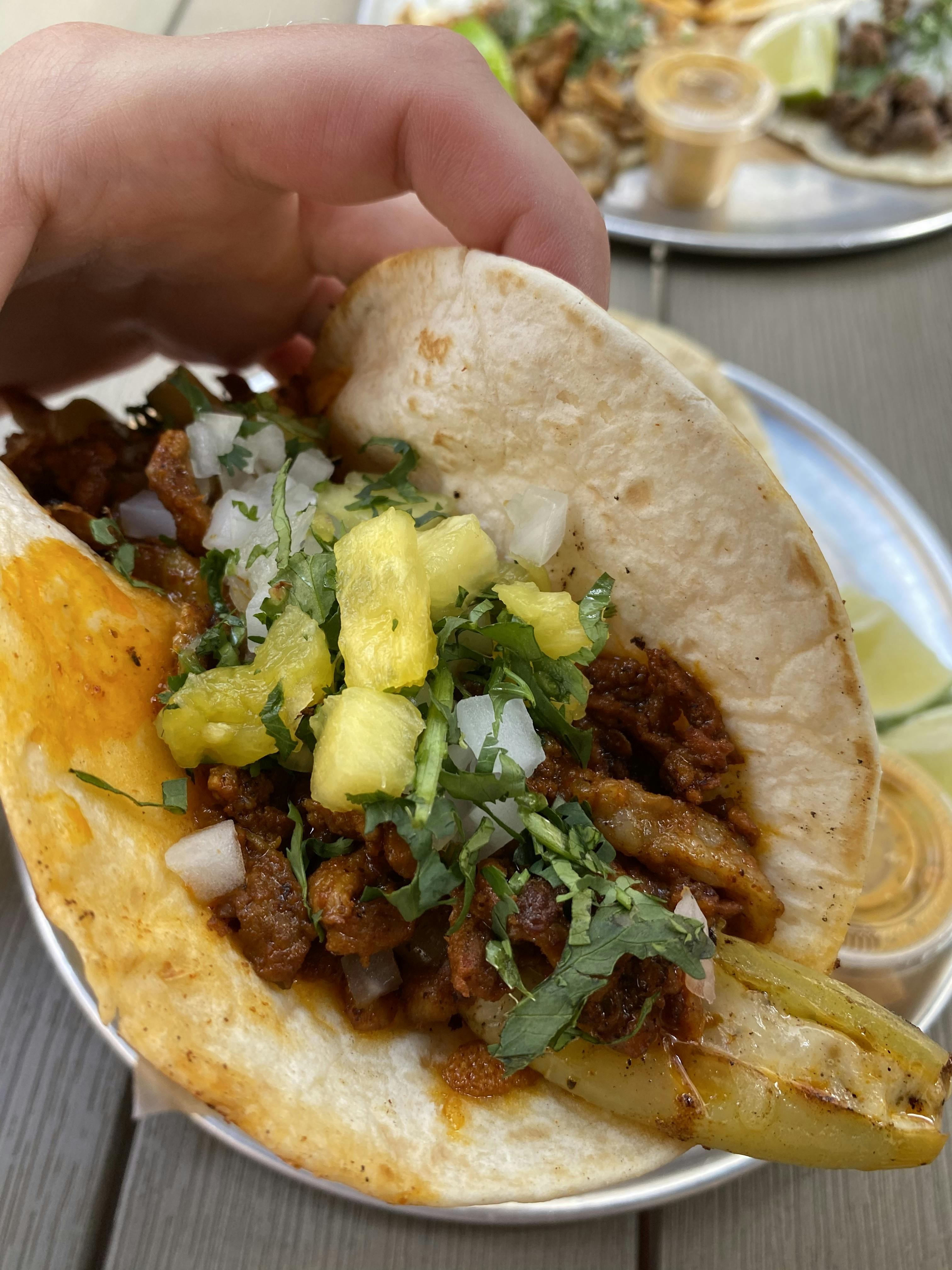 Pastor chilaca with melted cheese and a banana pepper.
Although Emilio and Augustine faced setbacks following COVID-19 related closures, the cousins rebounded by adapting their business model to depend heavily on takeout apps. You can find Tacos Gus on Uber Eats, DoorDash, SkipTheDishes and Ritual or check out their new back patio.