If your childhood was scented by tamales and tlayudas, your daily adventures fuelled by hot-from-the-comal tortillas topped with all manner of deeply-spiced salsas, guisados, and picadillos, you might feel as strongly about fresh masa as Daniel Roe. The chef and co-owner, with partner Raena Fisher, of Campechano Café and Campechano's two taquerías, Roe grew up in Cuernavaca, experiencing Mexico's expansive culinary traditions first-hand. Lesson number one? "A tortilla," says Roe adamantly, "should never be reheated." Importing corn from Mexico, soaking it nightly, cooking it, grinding it, then processing it daily through heavy equipment may not be the easy route, but for Roe and Fisher, there simply is no other way. "Masa is the foundation of everything here," says Fisher. At Campechano Café, dedication to craft, to authenticity, and to precision infuse the menu and the rhythm of each day. The result, is a Mexican brunch spot serving traditional dishes that feel as bright, fresh and true as they would south of the border.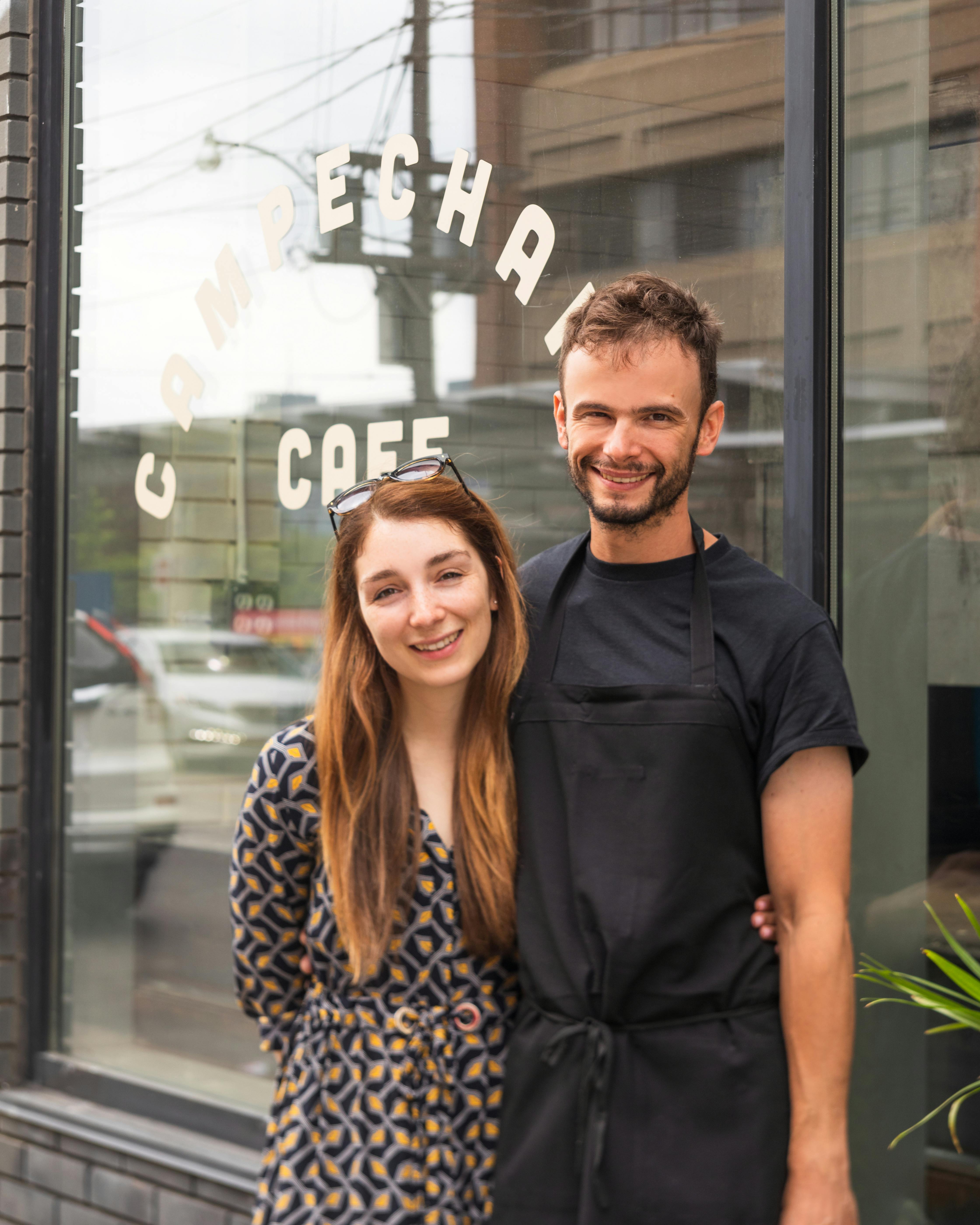 Toronto first met Roe and Fisher in 2015, when the duo opened Campechano at the corner of Adelaide and Portland streets. A casual spot with a streamlined menu, Campechano benefitted from the city's burgeoning obsession with tacos. What diners gained, was a spot catering to our cravings with fresh-made tortillas, and the type of taco fillings Roe grew up enjoying. Seemingly simple, each topping -- from braised lamb to stewed chicken -- is still made from top-quality ingredients, tended to with the type of scrupulous attention a Mexican abuelita would bestow on the creations bubbling in her cocina.
The team added a second location in August 2021, featuring the same tacos the brand's reputation was built on. "At Campechano, we tried to sell other things but people wanted tacos," explains Roe. Determined to introduce Toronto to the breadth of masa's appeal, the duo agreed that a third, slightly different, location was in order. "Here, we're trying to introduce many more things that use masa," says Roe. "We wanted to do a concept that introduces Toronto to antojitos," adds Fisher. "Everyone knows tacos but there's this whole other family of taco-adjacent items that people don't know as well."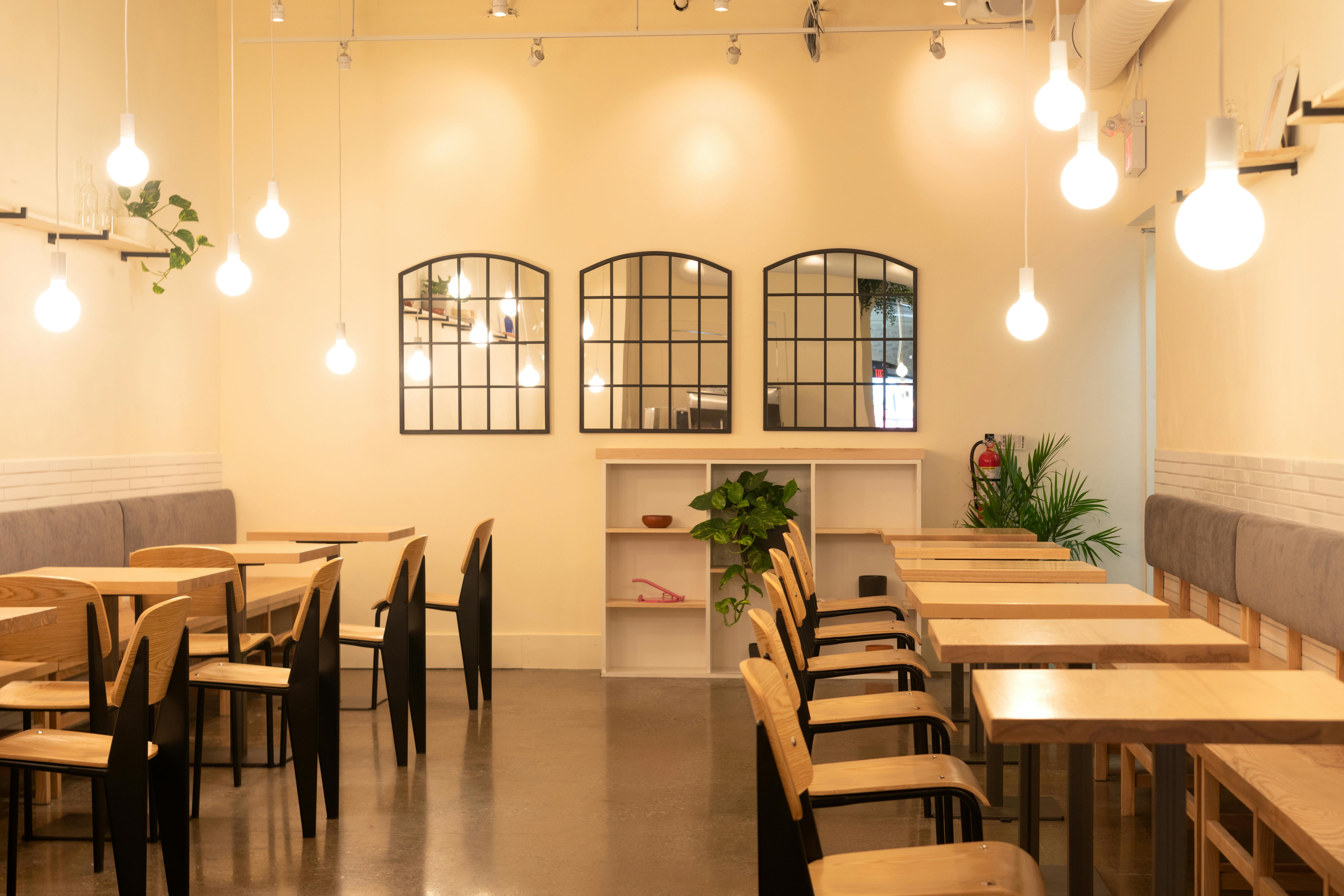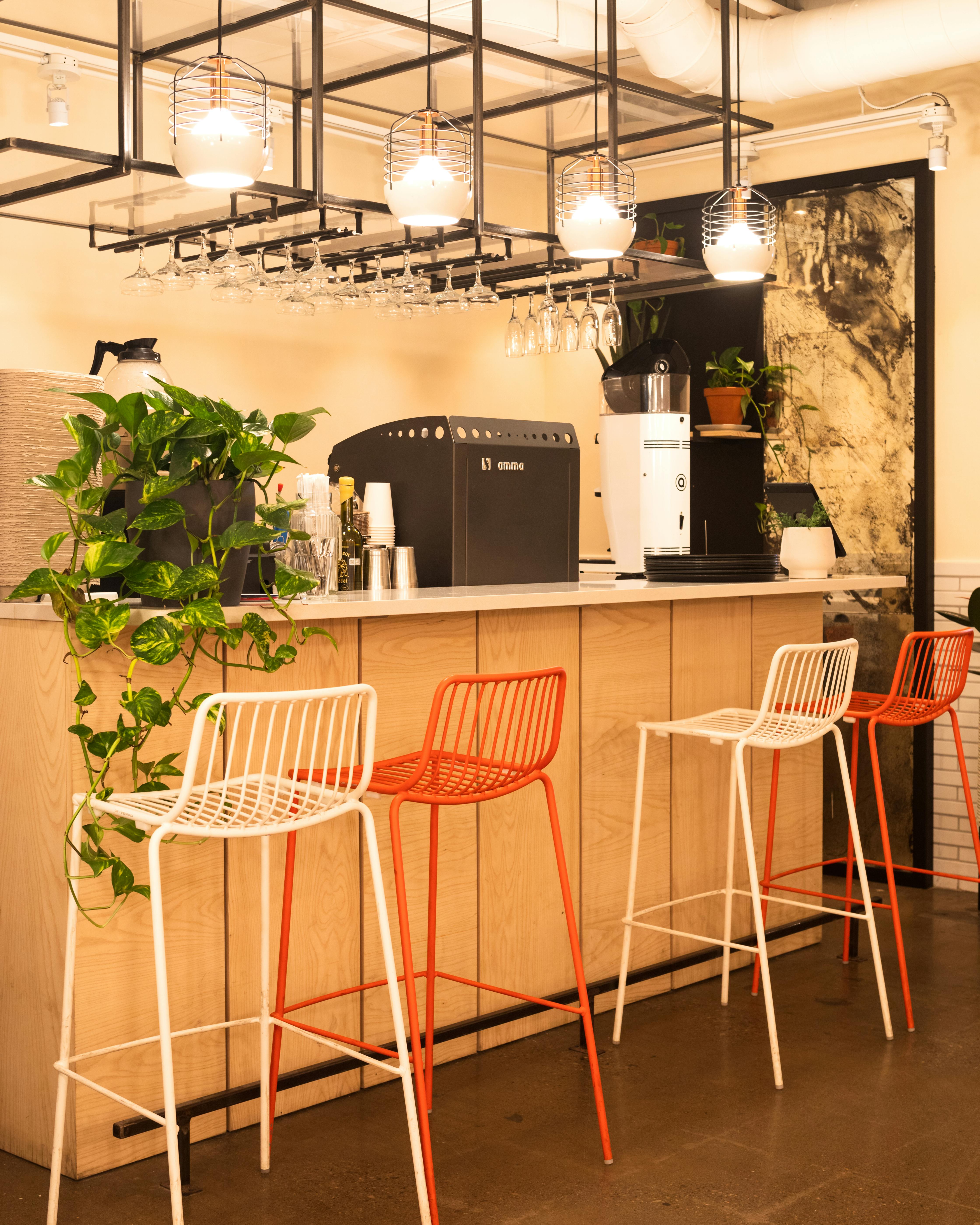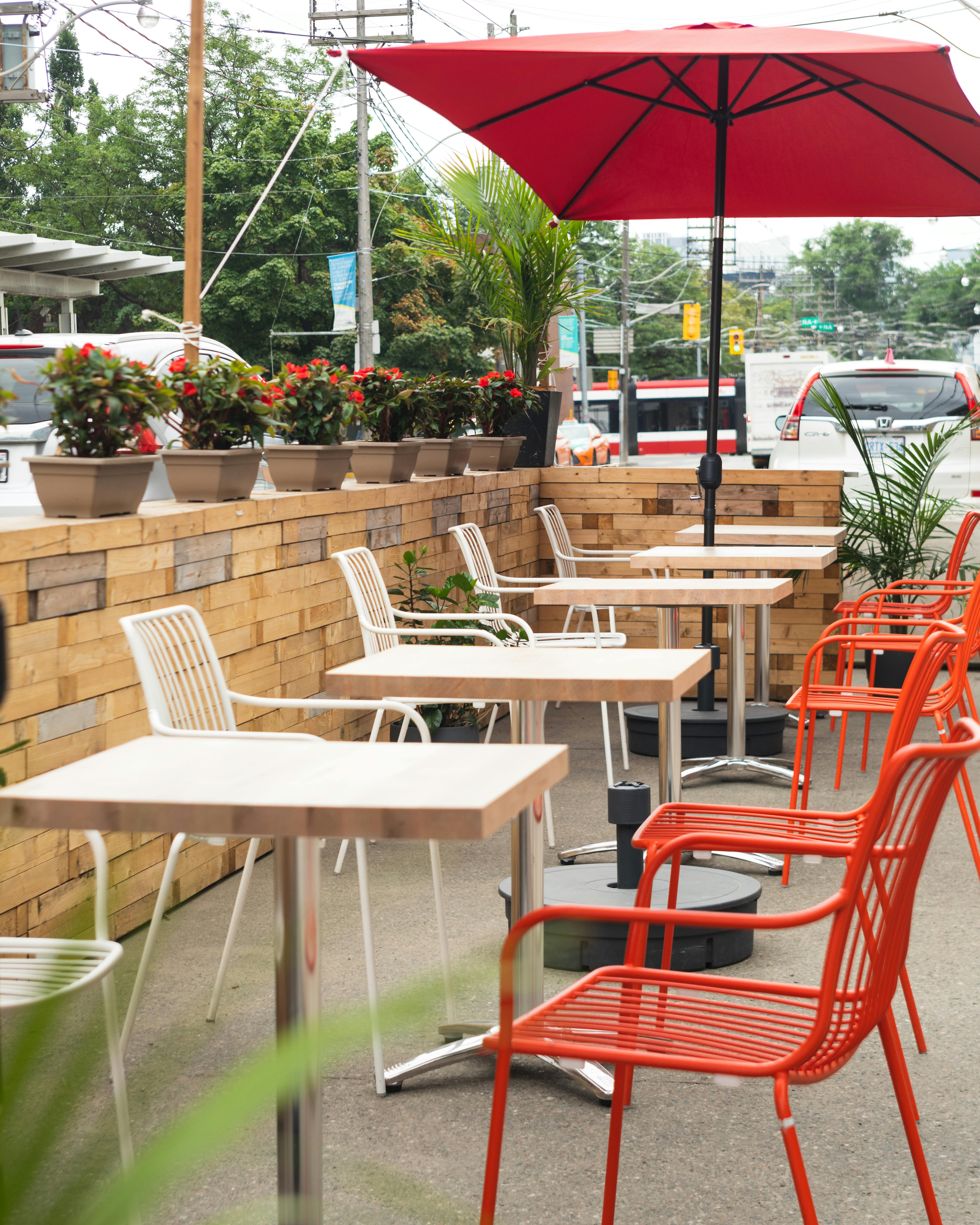 A first foray into the brunch realm, Campechano Café is a minimalist space, where white walls, blond wood, and clean lines create an open, airy feel. With room for 40 people indoors, plus a patio, there are plenty of places to enjoy the kitchen's menu, rain or shine. To the left of the entrance is an impressive duo of imported Mexican machines. Each morning, before the café opens, these can be found churning out masa and cutting tortillas for all three Campechano locations. "Here, we run the masa program for the restaurants. At College, we run the butcher program," explains Fisher. All of the masa used in the restaurants is made from imported corn sourced from Tamoa -- a company that works with Mexican farmers to offer heirloom corn in red, blue, white and yellow, along with chiles, beans, chocolate and other staples of Mexican cuisine.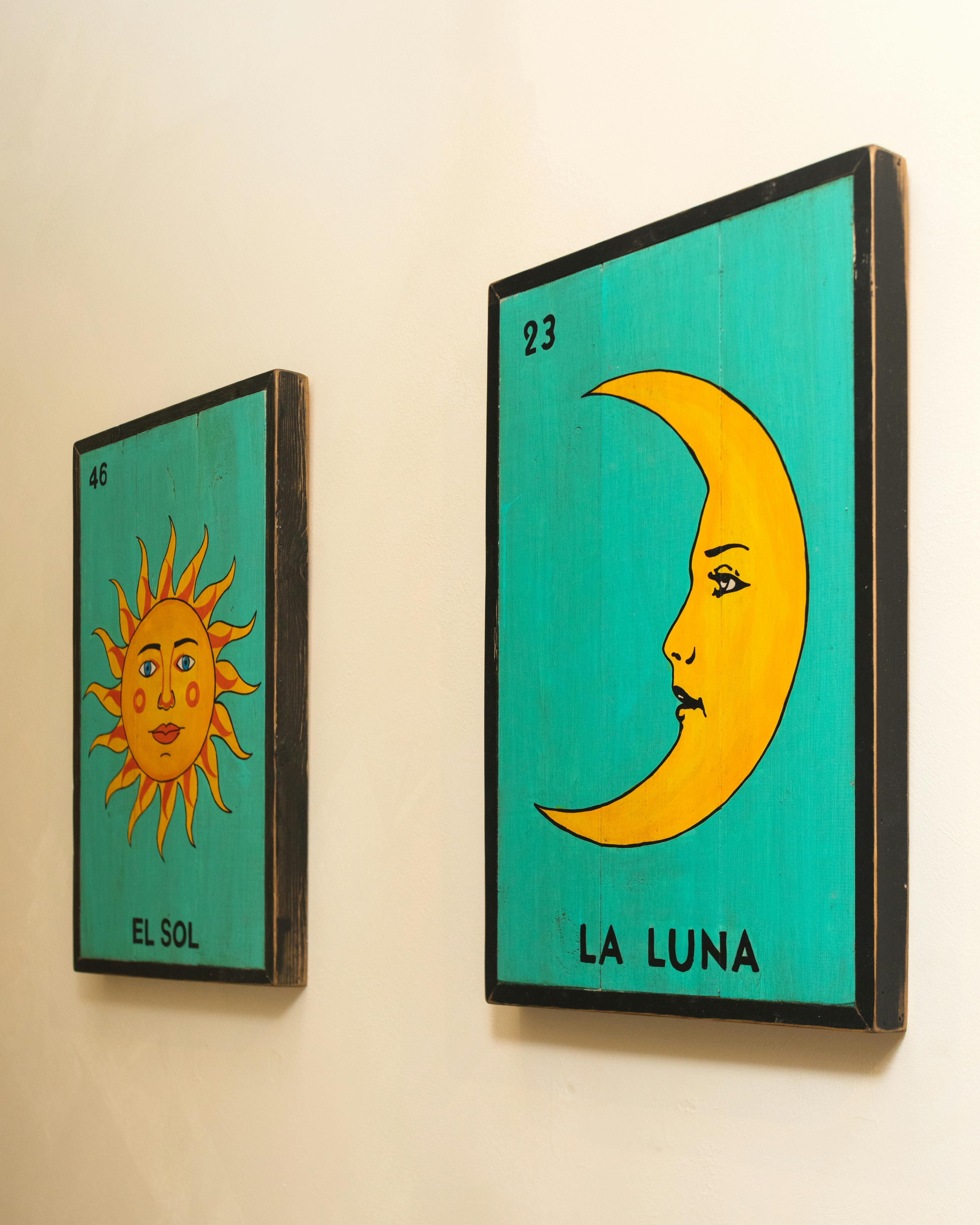 At Campechano restaurants, the hyper-focus on fresh masa extends to all of the ingredients used. "Coming out of covid," says Fisher, "we made a decision to move to whole animals for all the proteins we use across all of the restaurants. We get whole pigs from Linton [Pasture Pork], whole chickens from Kendal Hills Farm, whole lambs from Tipsy Willow." Beyond being more sustainable and economical, the upside to purchasing whole, local animals, is the foundation it provides for all manner of stocks, sauces, salsas, and more. Nothing gives pozole richness and plush depth of flavour quite like building your broth from a fresh pig's head.
Meant to be shared, or sampled a few at a time, dishes at Campechano Café aren't like the inflated brunch plates popular at other city spots. Here, the idea is to avoid waste by having guests pick and choose dishes one at a time. You might begin, for example, with a hearty bowl of pozole. It's a dish that Roe describes with both frustration, and elation. Forgoing the usual canned hominy, Roe and his team instead process cacahuazintle corn, a white heirloom variety, into the soup's star. "It's basically impossible to make," he says. "It takes three days to cook," he explains. "Start with corn, cook it with cal, rest it for a few hours, wash it, then cook it in the pork stock. You want it tender but chewy." A true labour of love, Roe's red pozole is rich and warm, fragrant from the pork, the hominy, guajillo and ancho chilies, herbs, and lime. It's a dish that revives, that you'll feel coursing through your body and readying you for the day ahead.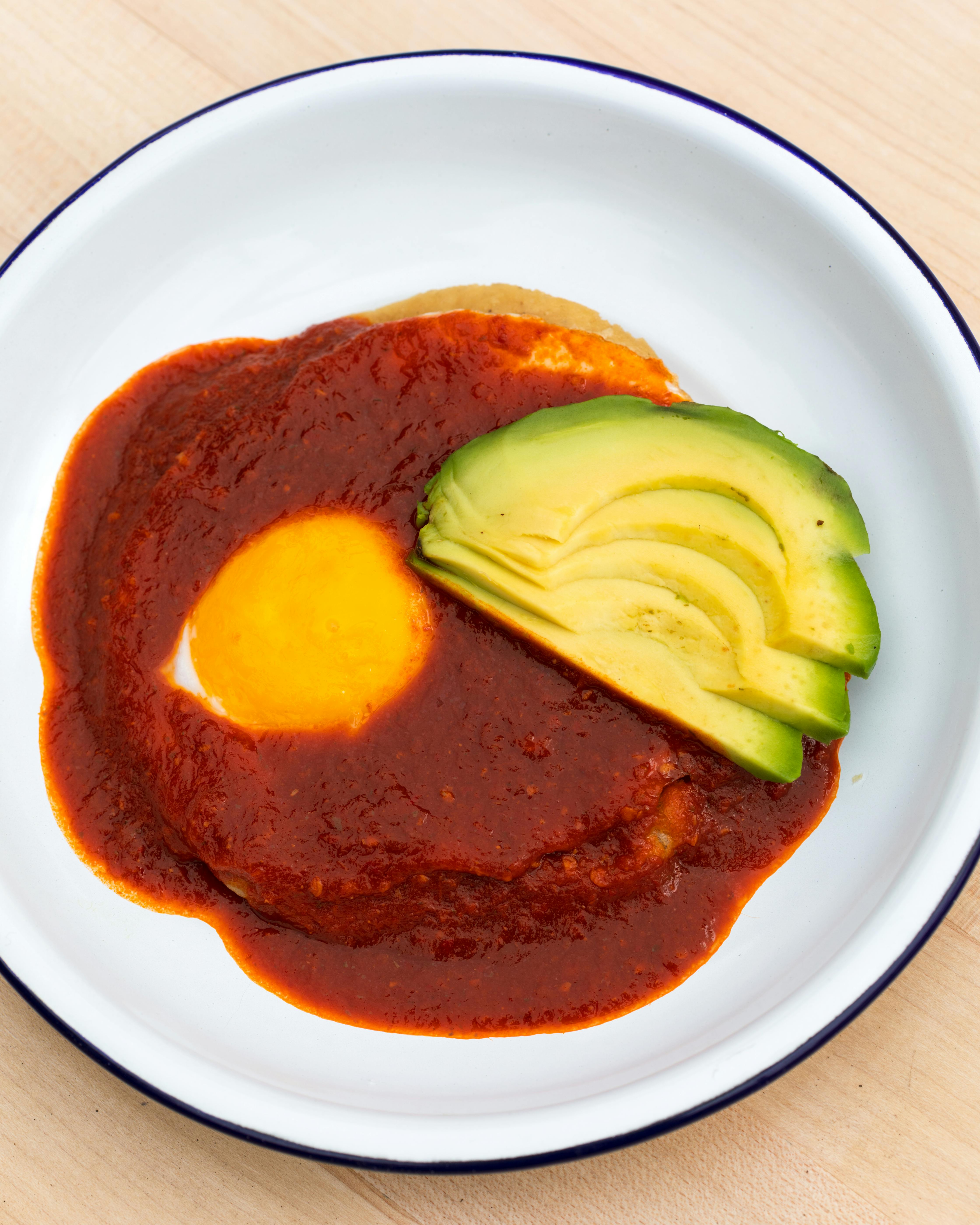 Eager for more, you'll want to try the kitchen's egg-forward offerings. Sourced from local farms, these eggs feature the type of idyllic sunny-yolked centre only carefree, pasture-raised hens can provide. A saucy, fork-and-knife situation, huevo ranchero is built on a fried tortilla that's topped with guacamole, a sunny-side up egg and salsa roja. Get a little of each element in one bite and the dish is crispy, drippy, creamy, with a delicate amount of spice.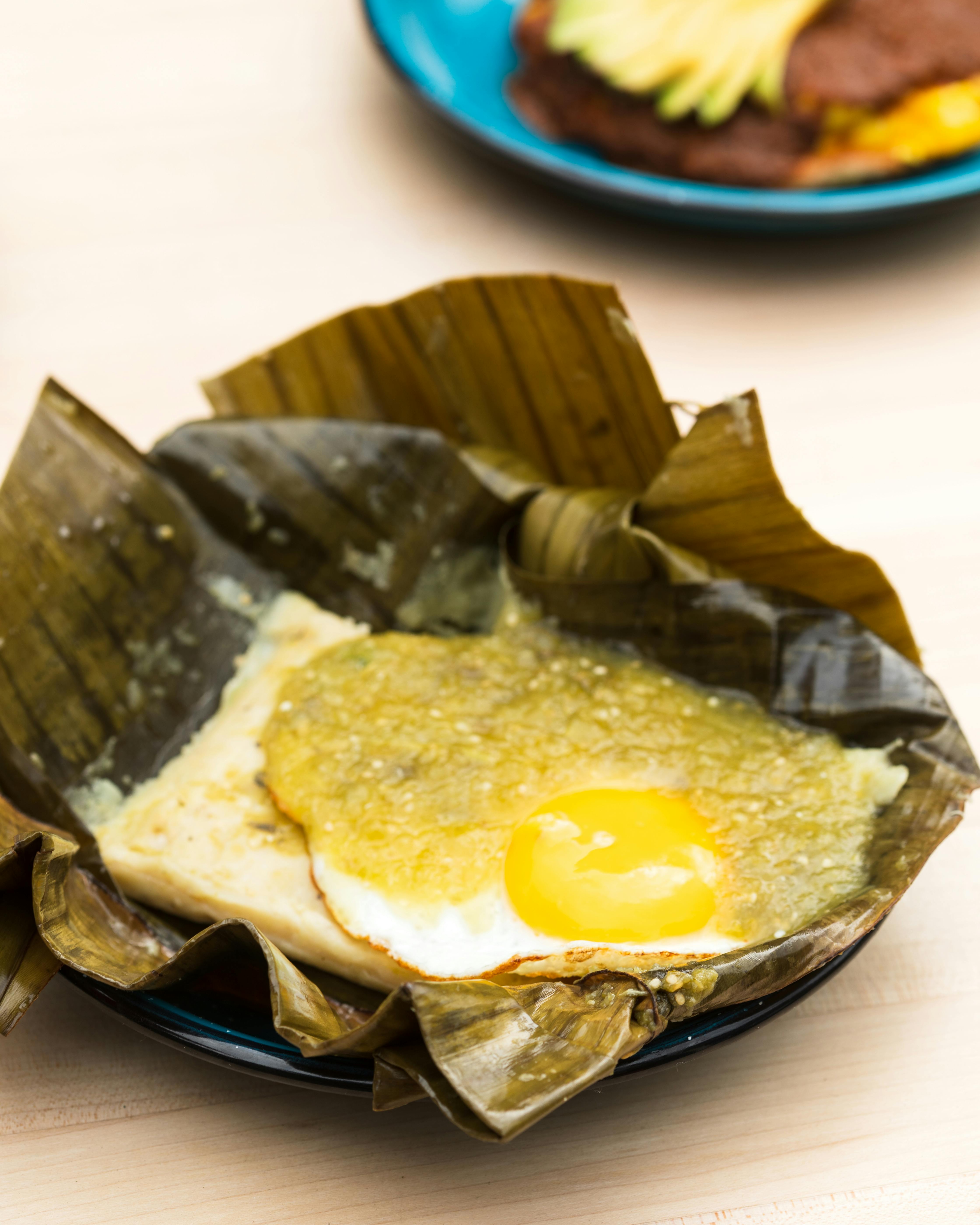 Wrapped in an aromatic banana leaf, the tamale at Campechano Café arrives under a cloud of masa-scented steam. Tender and fragrant, the tamale is topped with salsa verde and an egg, for a protein hit to accompany your carbs.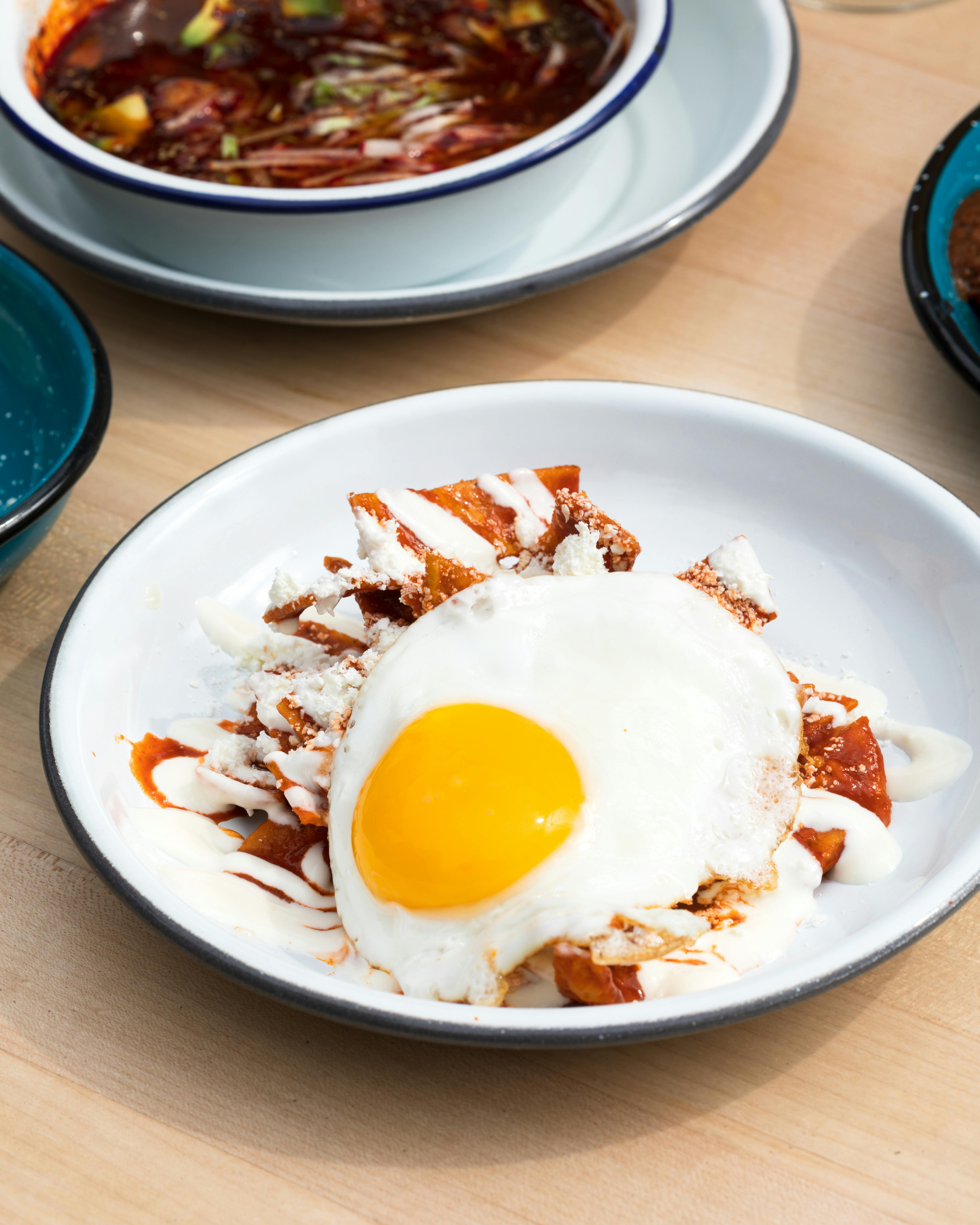 The type of brunch plate kids dream of, chilaquiles is a mass of crispy, fried tortilla strips doused with salsa roja, drizzled with crema, and finished with cotija and a fried egg. If you can eat chips for dinner, there's no reason not to enjoy them earlier in the day in one of Mexico's most satisfying, most mischievous creations. A playful mix of textures, salty and silken bites, you may need a few of these for the table.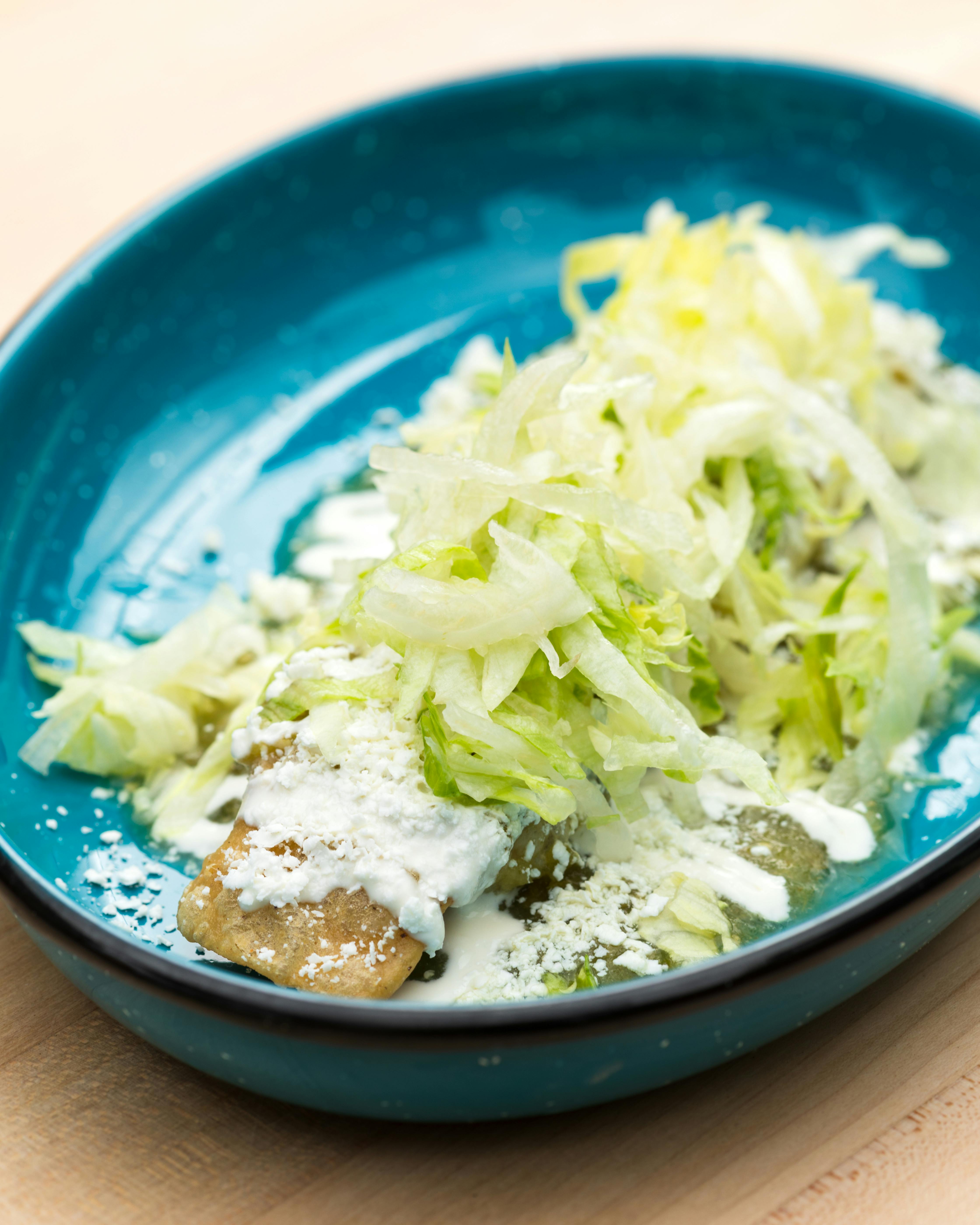 Straying from the vegetarian focus, the flauta features braised Ontario lamb, with guajillo adobo, salsa verde, house-made sour cream, shredded lettuce and a fine sprinkling of cotija. Similar to a taquito, the kitchen's flauta expertly combines the best elements of Mexican cuisine -- it's fresh and cool, spicy and warm, with a seasoned lamb stew that's as lusty and delicious as any you've had.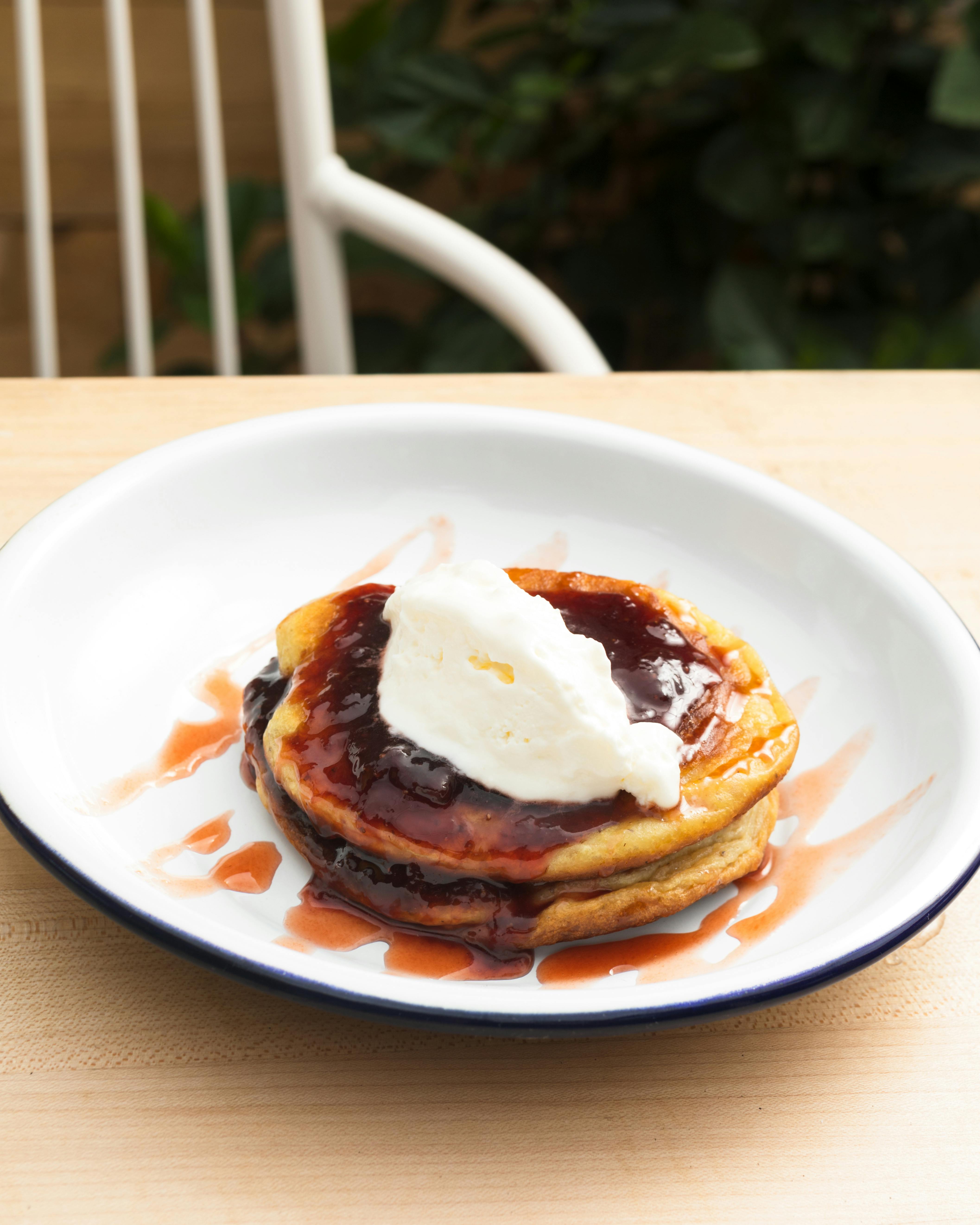 The sole sweet on the 10-item menu, the masa hotcakes are a must-have, whether or not you boast a sweet tooth. Entirely gluten-free (as is every dish on the menu) an order of hotcakes finds corn masa transformed into a fluffy, nutty version of the brunch staple. Served with seasonal jam, and a dollop of fresh whipped sour cream, this dish is poised to sell, well, like hotcakes.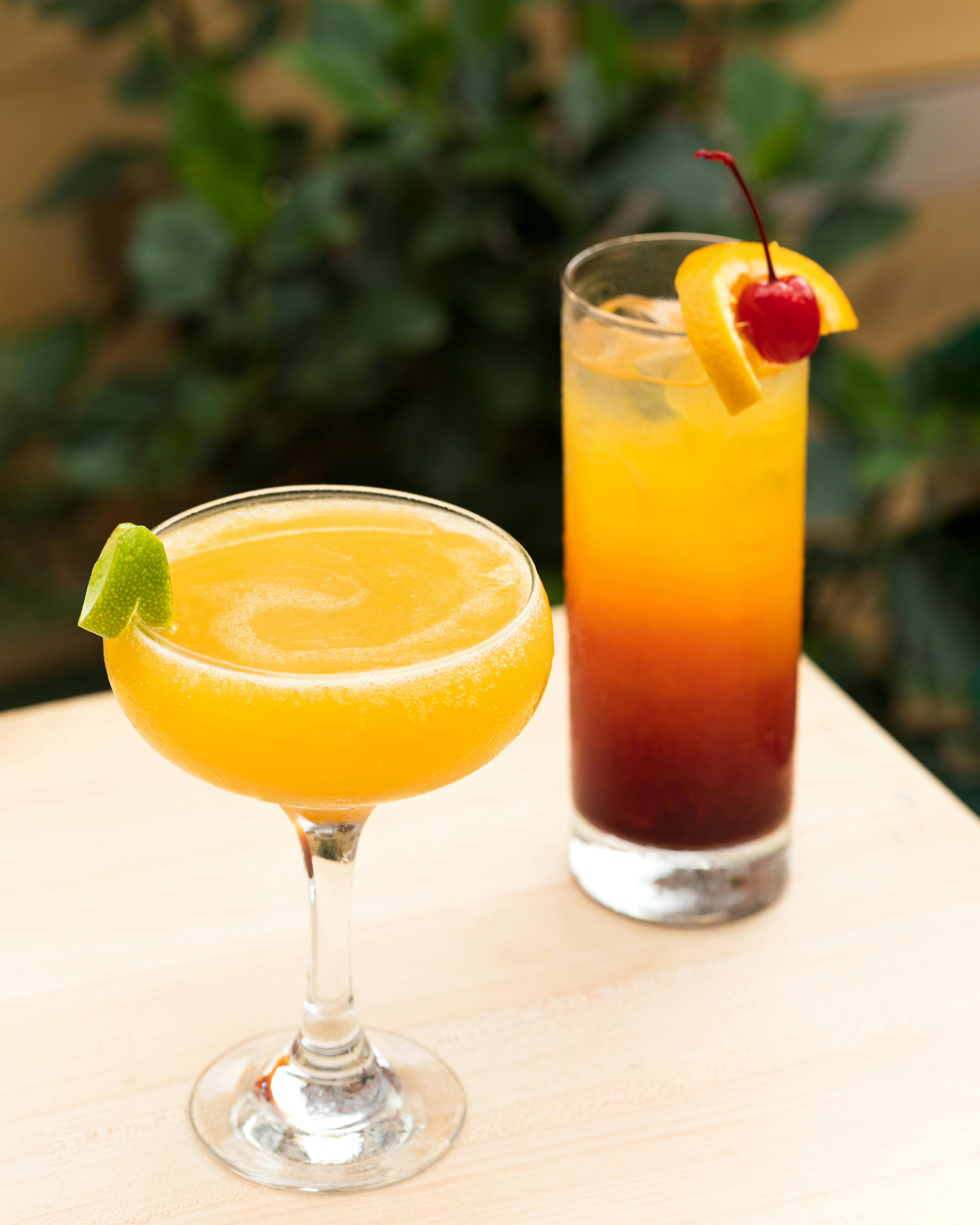 Simple drinks accompany the restaurant's brunch bites. Naturally, there's coffee, along with fresh juice, Mexican sodas and agua de horchata, a chilled, thirst-quenching refresher made of cinnamon-infused rice water. A compact list of cocktails offers comfort to those craving something stronger. Opt for tradition, with a mimosa made from cava and orange juice, or embrace the Mexican mood with the piña mimosa, a version flaunting grilled pineapple juice and a decidedly Latin liveliness. Made with piloncillo, traditional spices and Licor 43, the Café de Olla isn't traditional but is a bracing way to start the day. An update on the classic tequila sunrise, the team presents a mezcal sunset, made from mezcal, orange juice, hibiscus grenadine and tiki bitters. Fruity and aromatic, it's a drink that can refresh on summer's hottest days, and inspire tropical daydreams when the weather turns.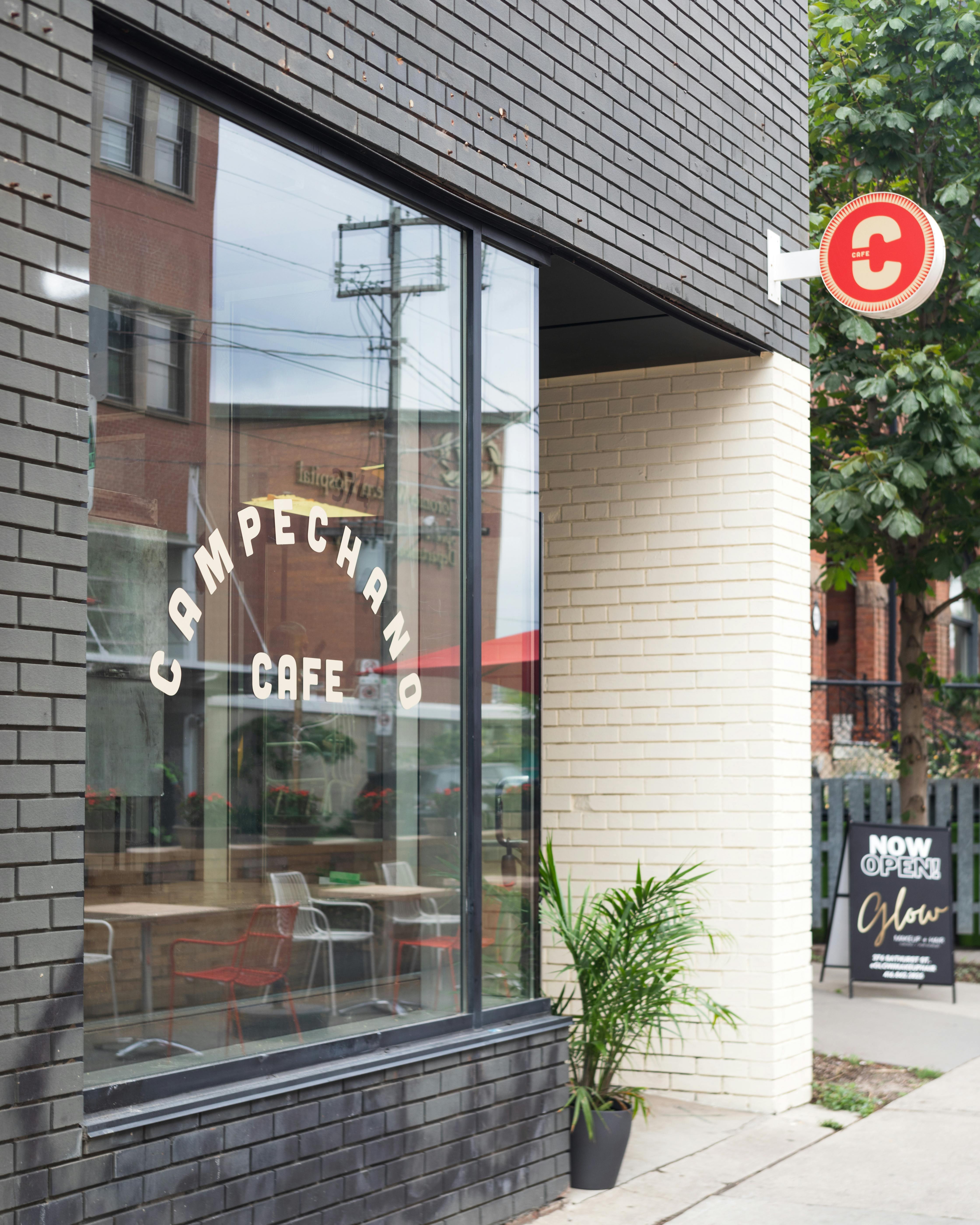 It's no secret that the people of Toronto love tacos. But there's an entire world of Mexican masa masters -- from sopes and panuchos to quesadillas and tetelas -- that can also delight and surprise. A brunch place that actually accepts reservations, Campechano Café is the type of honest, welcoming, charming spot that speaks to its owners' passion, impressive work ethic and seriously spot-on palates. At Campechano Café humble masa is the star. Yet, with a menu of ingredients that play admirable supporting roles, the kitchen puts on a show you won't want to miss.