Momos are increasingly gaining popularity in Toronto. No longer being limited to the Little Tibet neighbourhood in Parkdale, Tibetan food has branched out to Greater Toronto areas. The Momo House is opening their second location right in Yorkville by Bloor Station.
Owner and chef Garab Serdak has wanted to bring Tibetan food to the social forefront for some time now. Born in Nepal, he immigrated to Canada in 2008 and has been operating Tibet Kitchen and The Momo House in Parkdale for close to a decade. A family-run business, you'll see a small group huddled around a table in the kitchen singularly focused on hand making their momos daily.
This new location at 1240 Bay Street takes over the old spot that Brothers used to inhabit. They just opened December 21, 2020, and were slated to open back in October, but had to delay due to the ongoing pandemic.
The Space: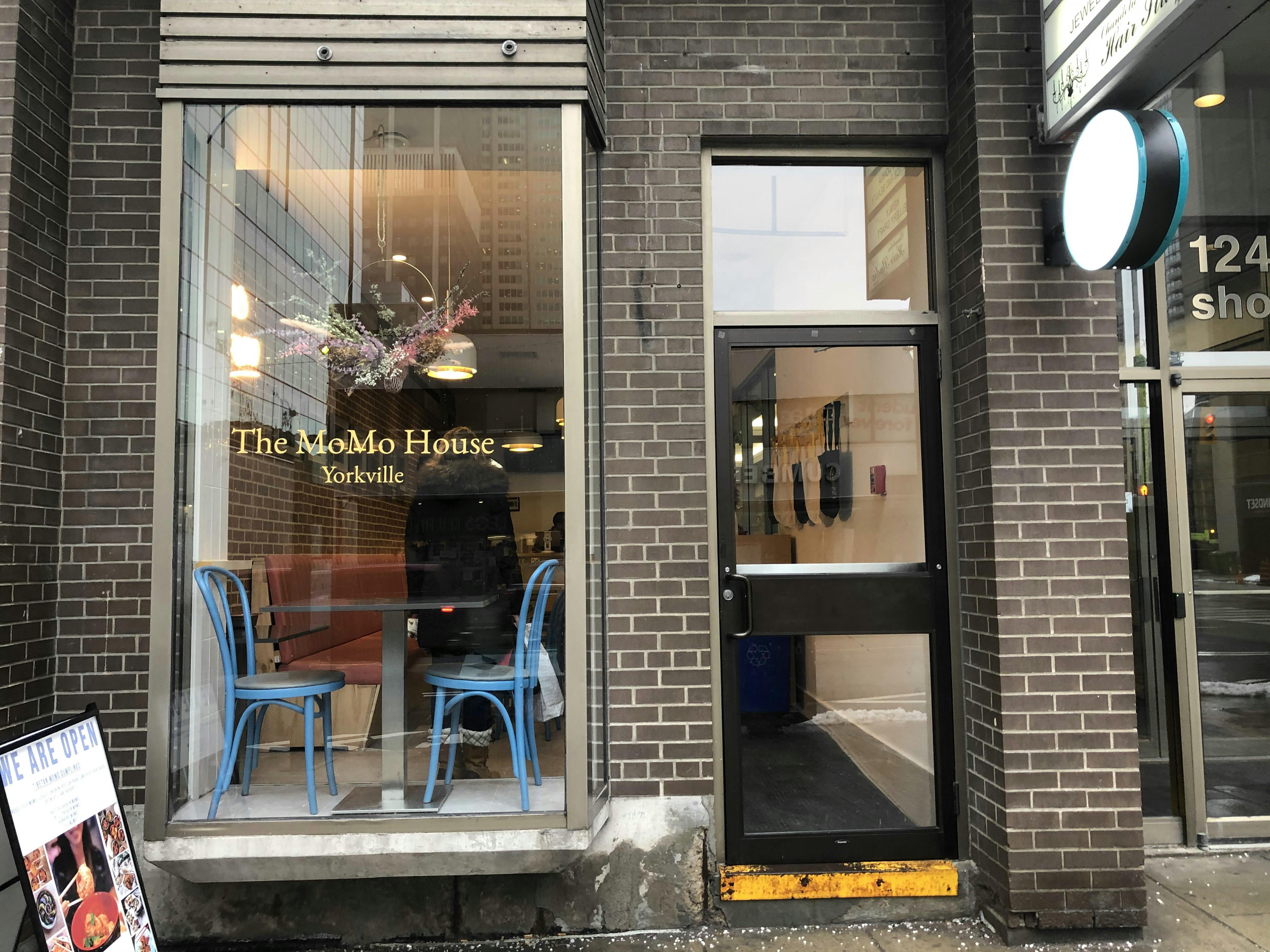 The restaurant itself is a cozy little space with a dining area that extends lengthwise, leading up to a rather surprisingly small kitchen. The counter along the interior building wall opens up to the office building it inhabits. A salmon coloured long bench hugs the opposite side.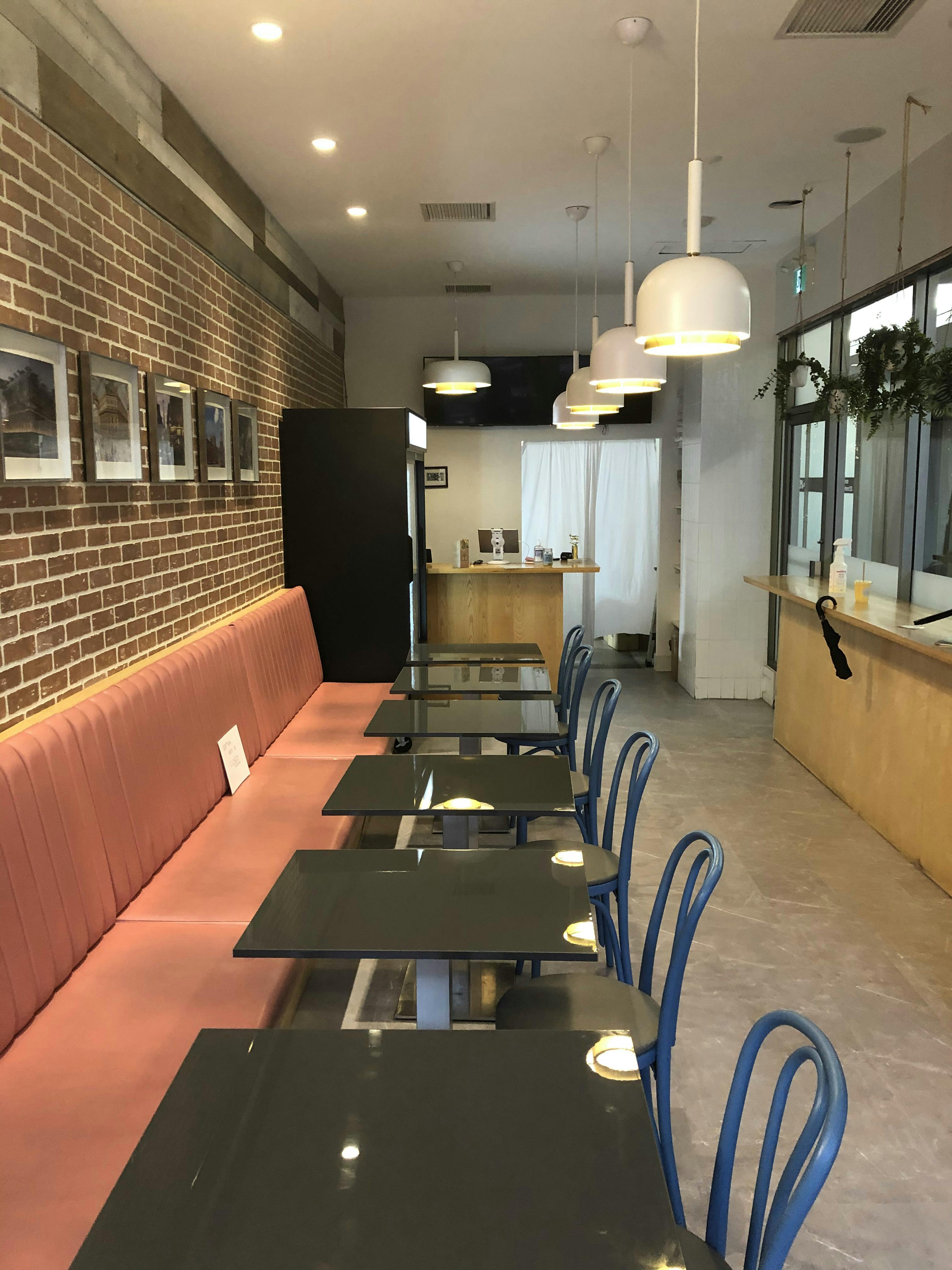 The Food:
The menu offers up many Tibetan classics with an obvious focus on momos, Tibetan style dumplings typically fried or steamed.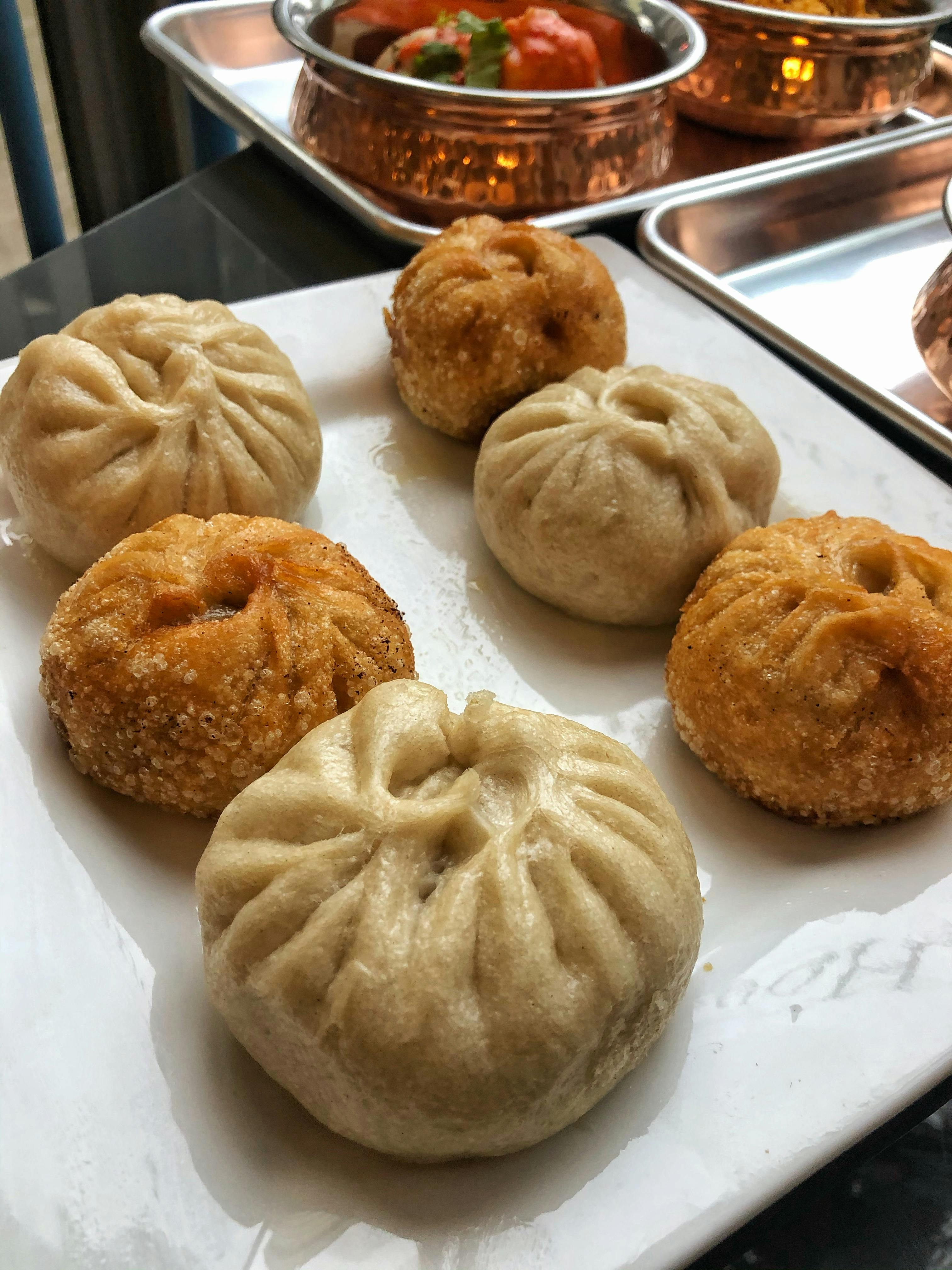 The classic orders are made with a pillowy soft dough that encases whatever filling you like, from vegetarian, chicken, pork or beef (the most popular). They are steamed or fried and come eight to an order, ranging from $11 to 13.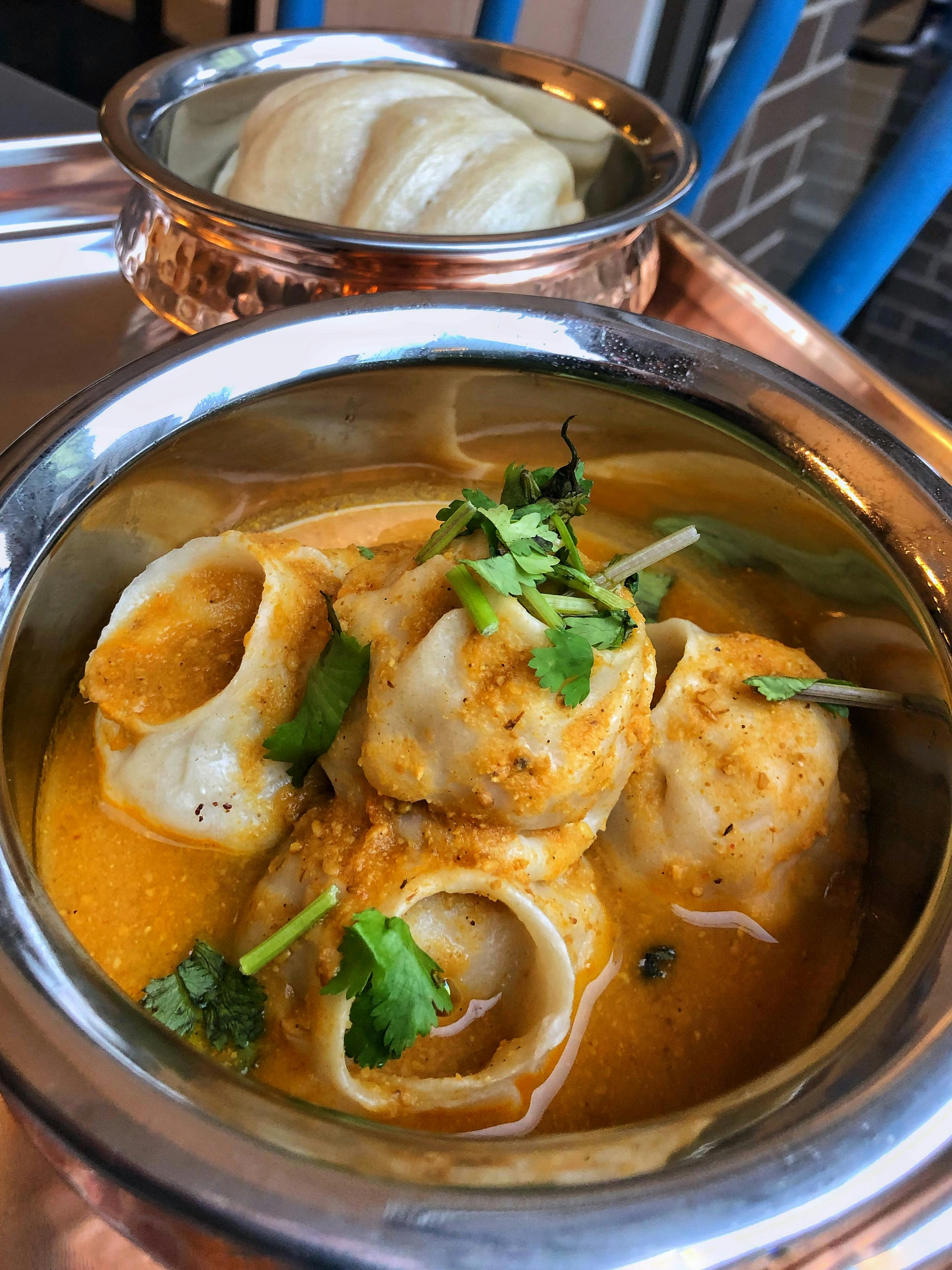 Jhol Momos.
This classic Tibetan momo dish is comprised of their classic momos tossed in a light curry or liquid chutney. The curry is not spicy at all but lends a nutty and tangy twist.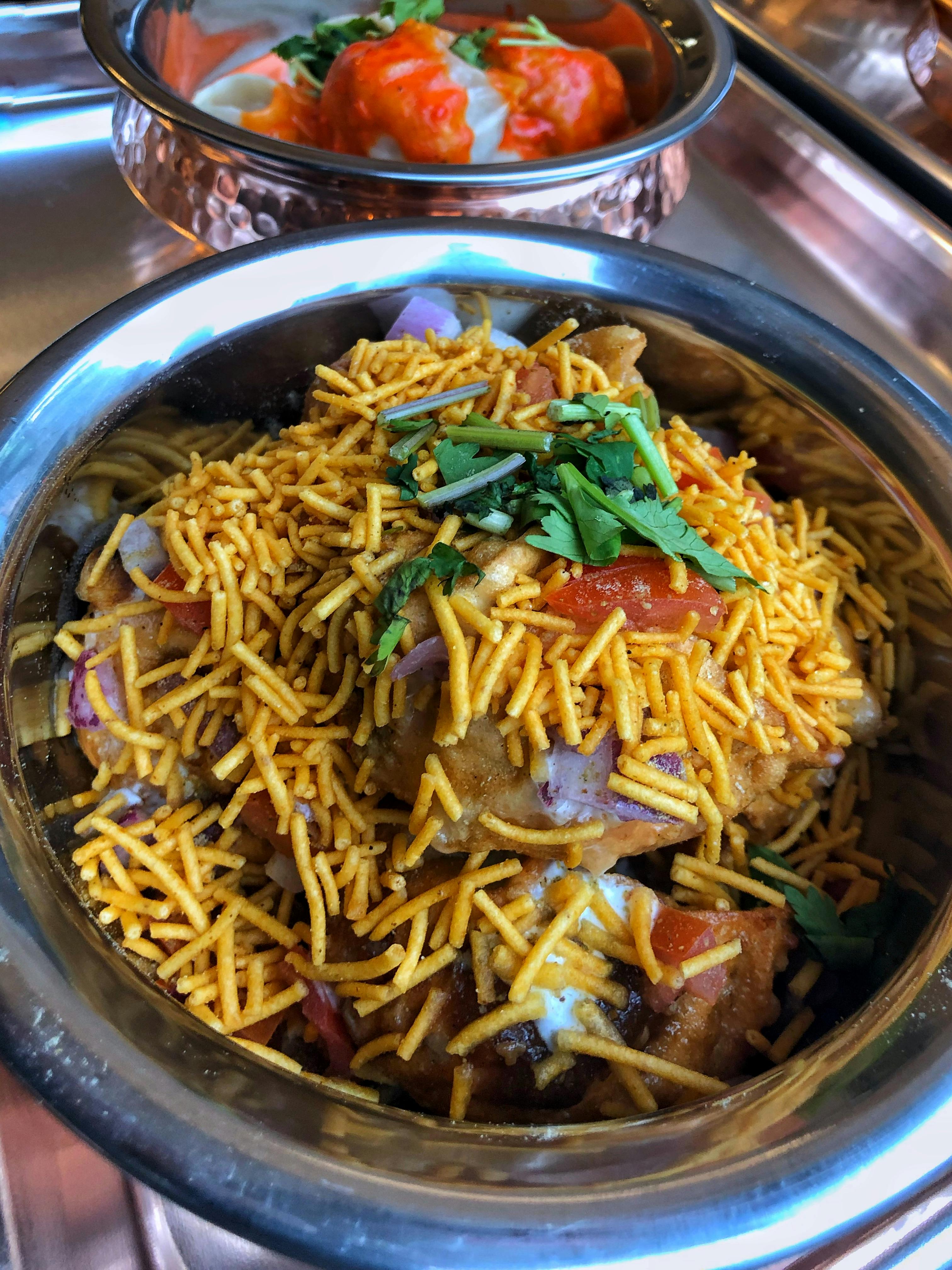 Chat Momo.
These Chat Momos are influenced by Indian street food and come tossed in a mixture of tamarind, cream, spices and dry noodle chips.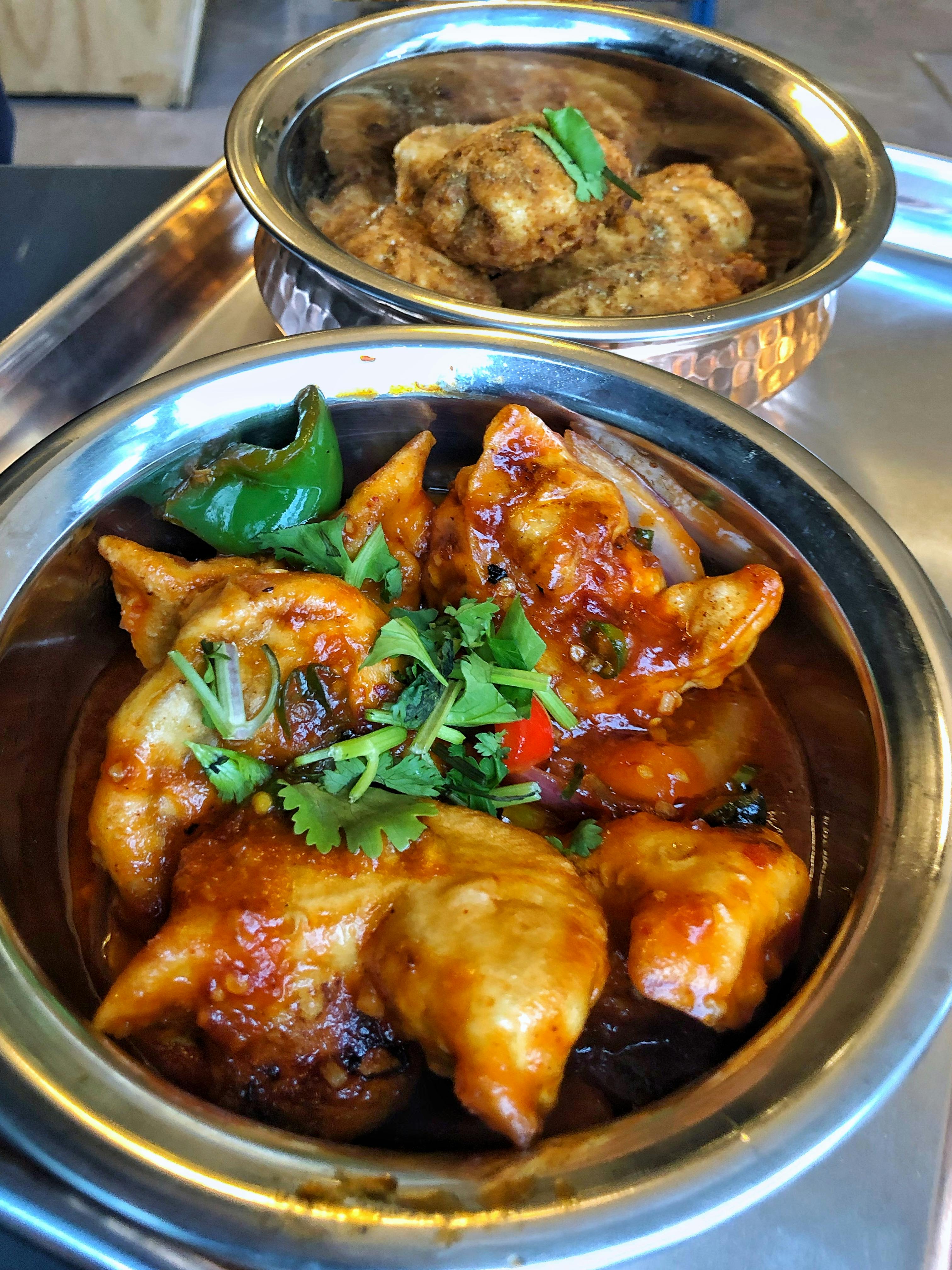 Chili Momo.
The Chili Momos are tossed in an addictively spicy and slightly sweet sauce. It has a kick to it but definitely brings the flavour as well.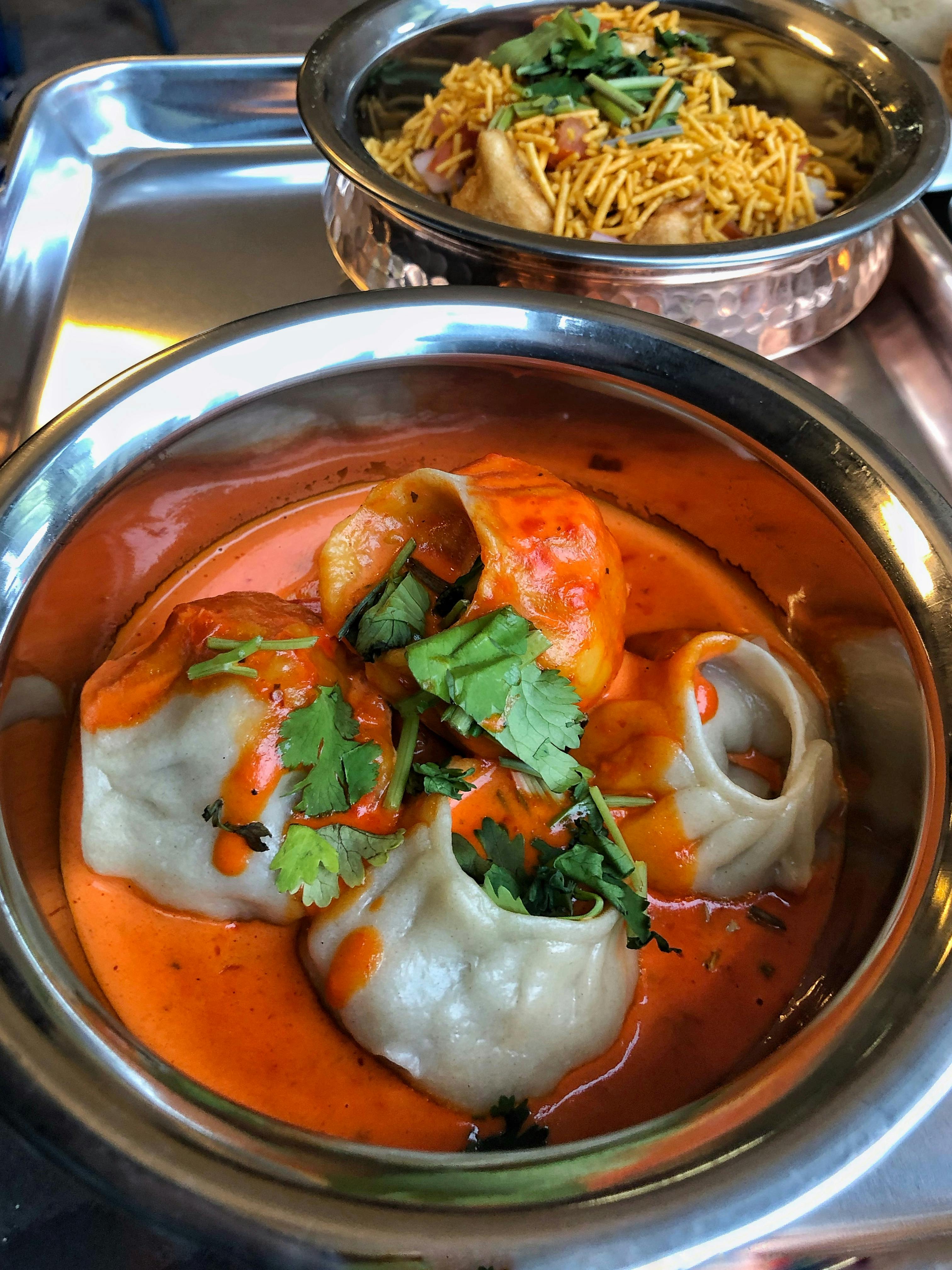 Butter Chicken Momo.
The Butter Chicken Momos come served in a light creamy butter sauce akin to their Indian origins. The sauce is excellent and would be perfect for dipping some extra bread on the side as well.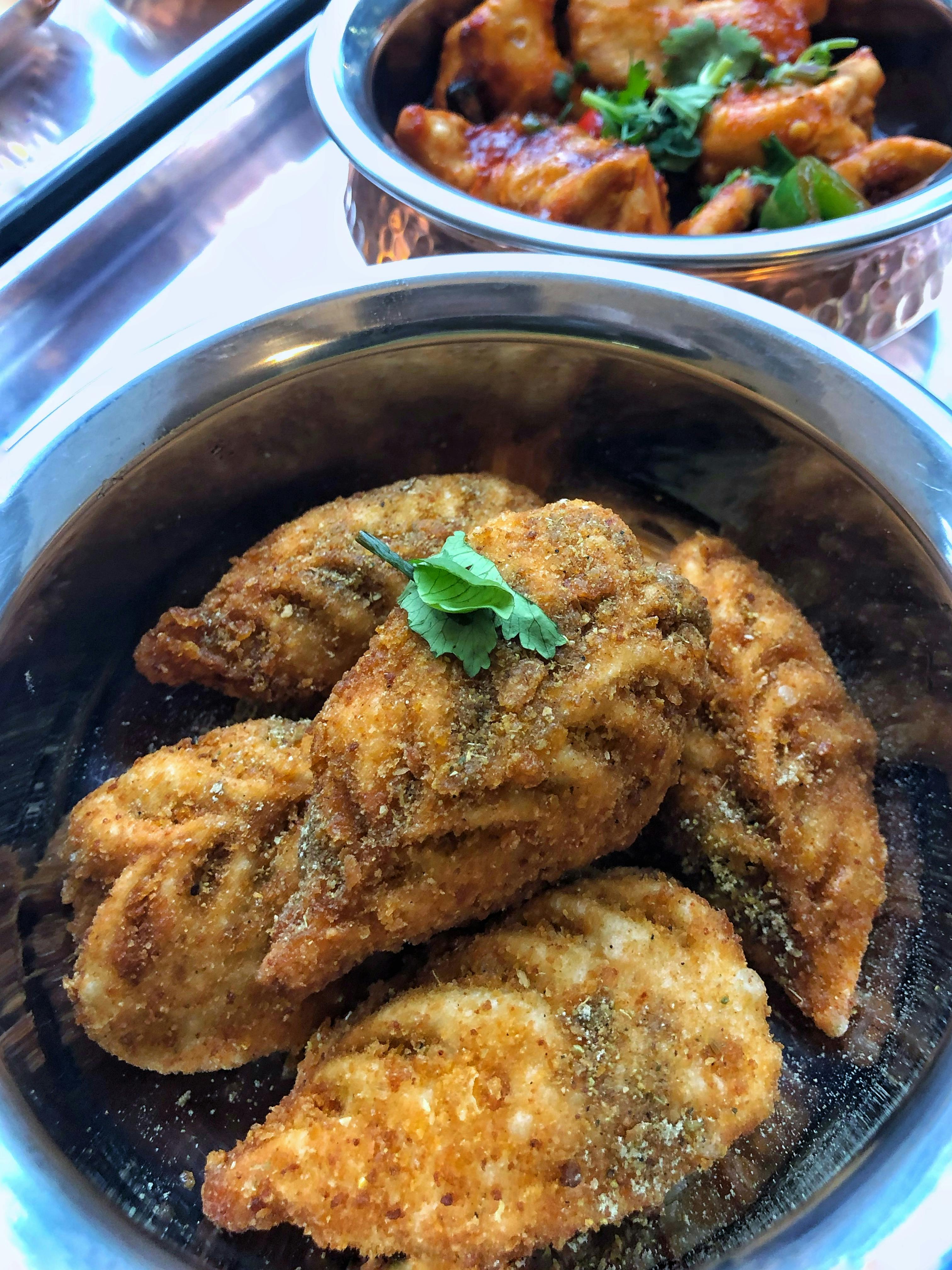 Kurkure Momo.
This dish is a dry momo covered in kurkure (corn puff) coating and deep-fried. Definitely good for finger food while roaming the streets, as opposed to their saucier counterparts.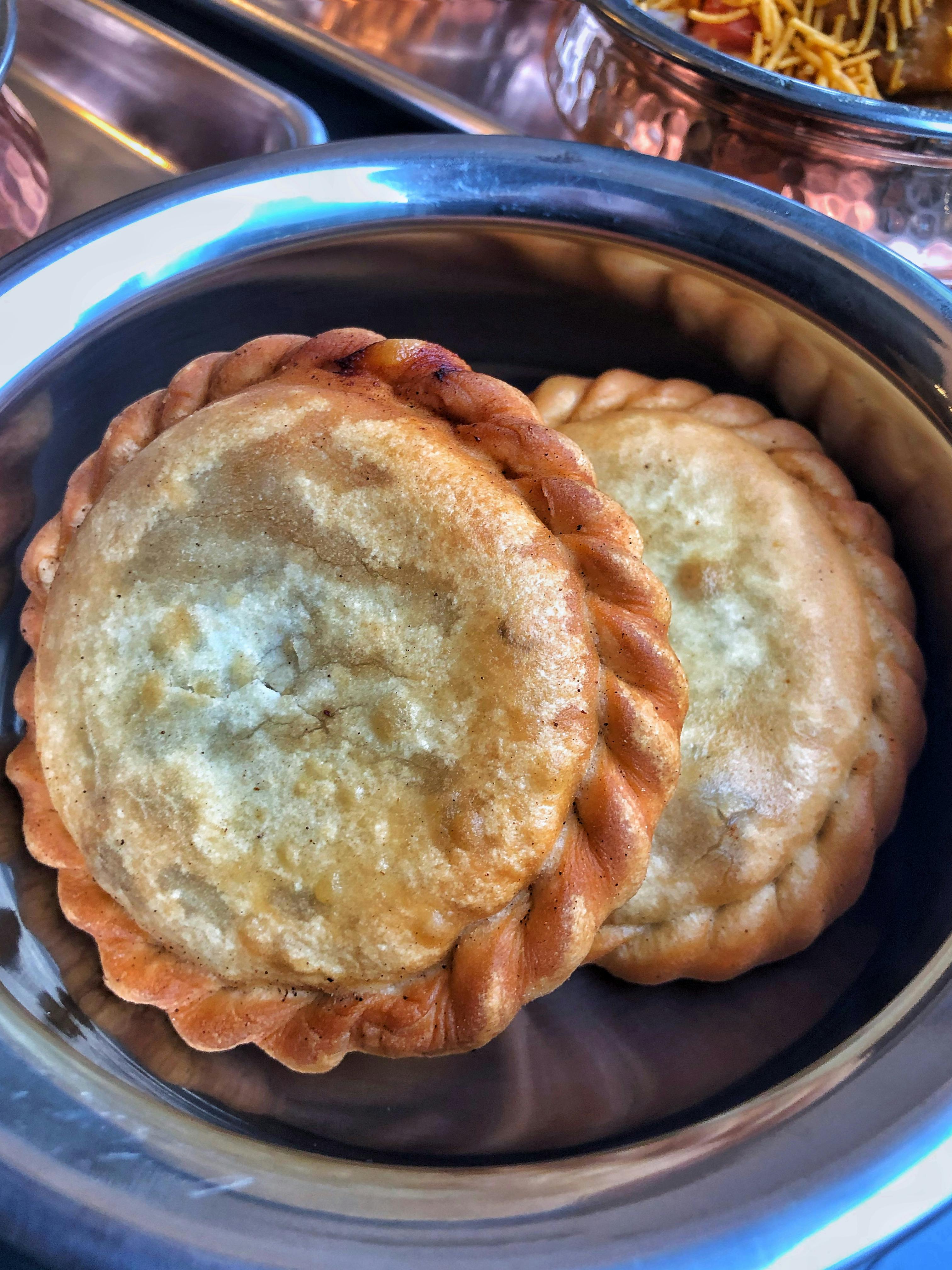 Shabhaley.
This Tibetan dish of bread filled with seasoned ground meat and cabbage, which is then sculpted into circular shapes and fried for a nice snack, is similar to that of an empanada.
Chef Garab is still experimenting with the menu but brings many favourites like the butter chicken and chili momos that have made his restaurant in Parkdale so popular. Well worth checking out to get a taste of his ingenuity with these Tibetan classics.