Toronto's first spot for Egyptian street food can be found on King West. The fast-casual restaurant serves up Egyptian street food, focusing on sandwiches similar to those found in Cairo.
Originally set to open in April of last year, they had to push the opening due to the onset of the pandemic. They opened in August and became a local sensation with people clamouring to get their hands on a previously untouched concept in Toronto.
The Space: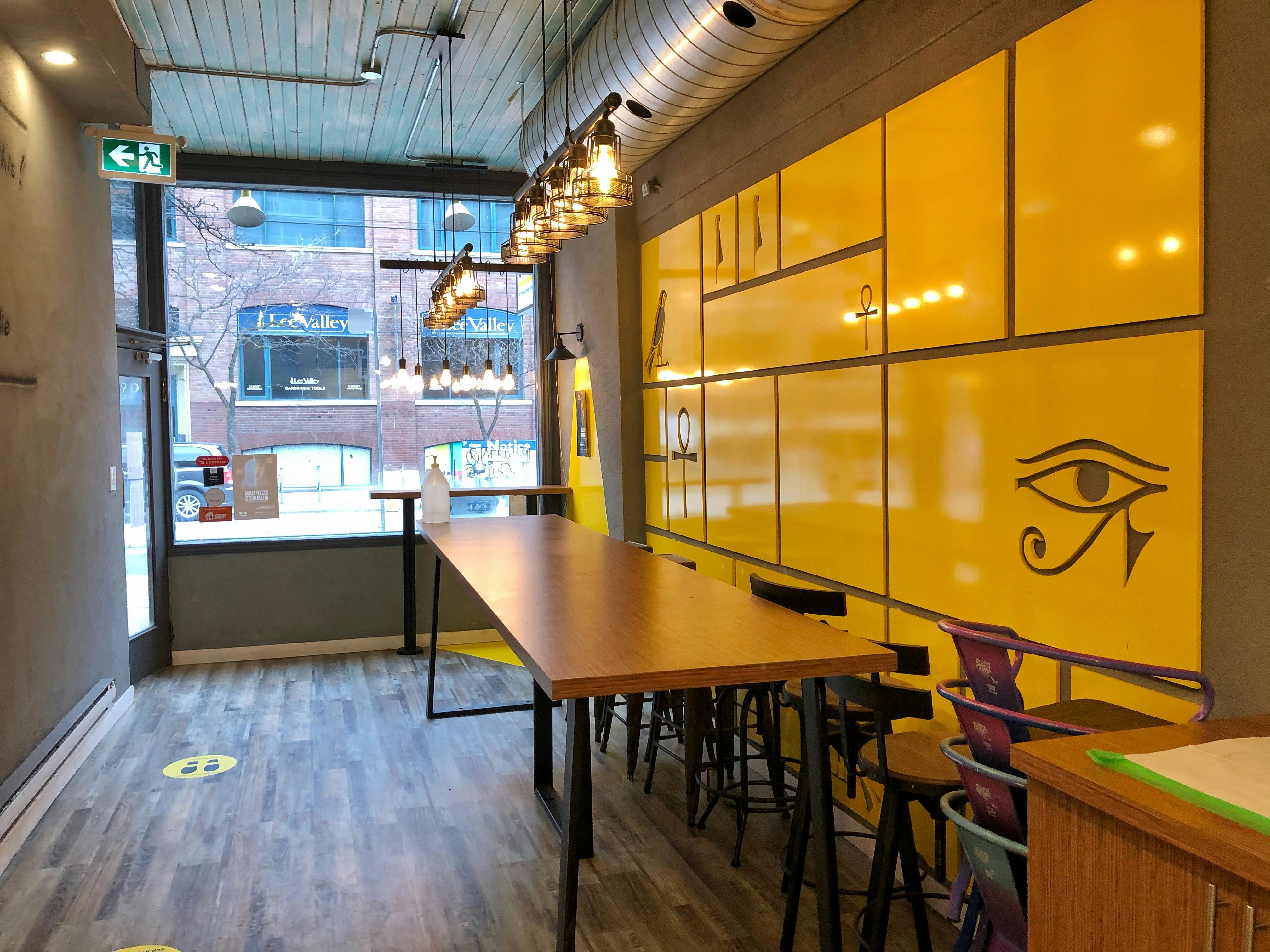 The restaurant's name stems from the Pharaoh Tutankhamun, which makes much of the restaurant's decorative inspiration coming from ancient Egypt. The graffiti that occupies the walls is street art that is influenced by Tut and Nefertiti's times.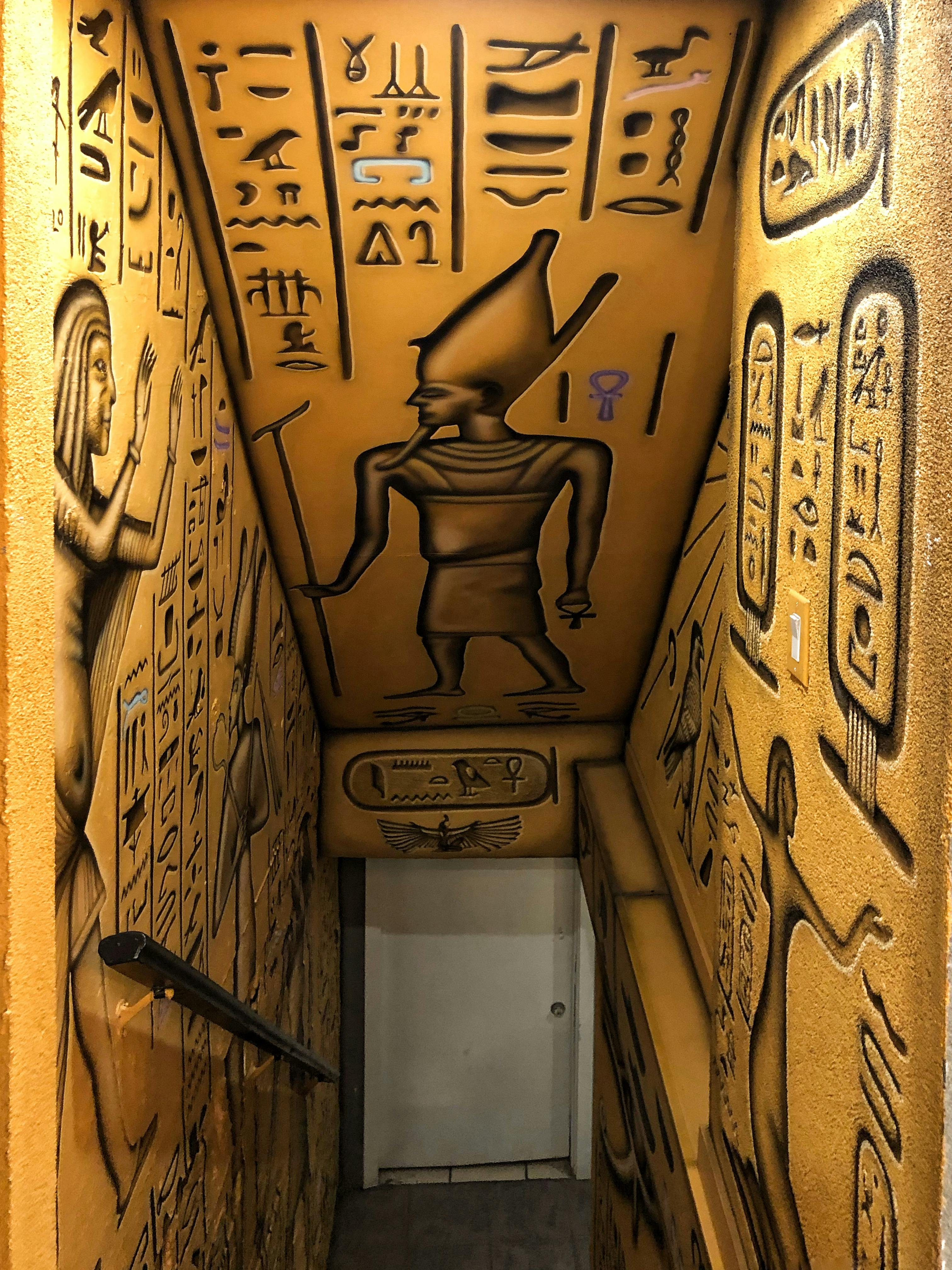 There is a beautiful dining area with a high top and counter space at the front that leads towards a casual dining space by the kitchen. The hallway leading to the washroom underground also has some pretty cool hieroglyphics along the wall.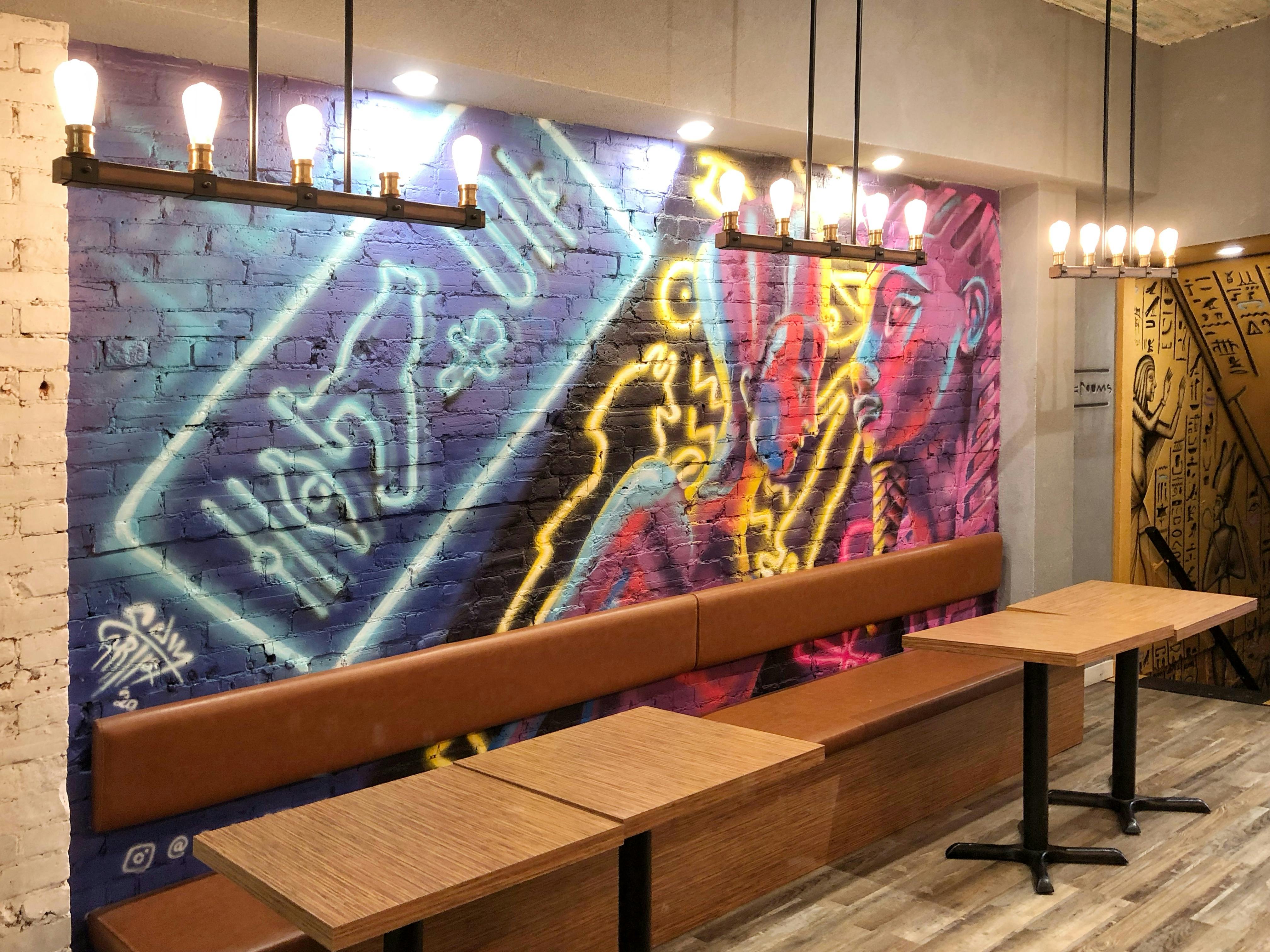 The Food: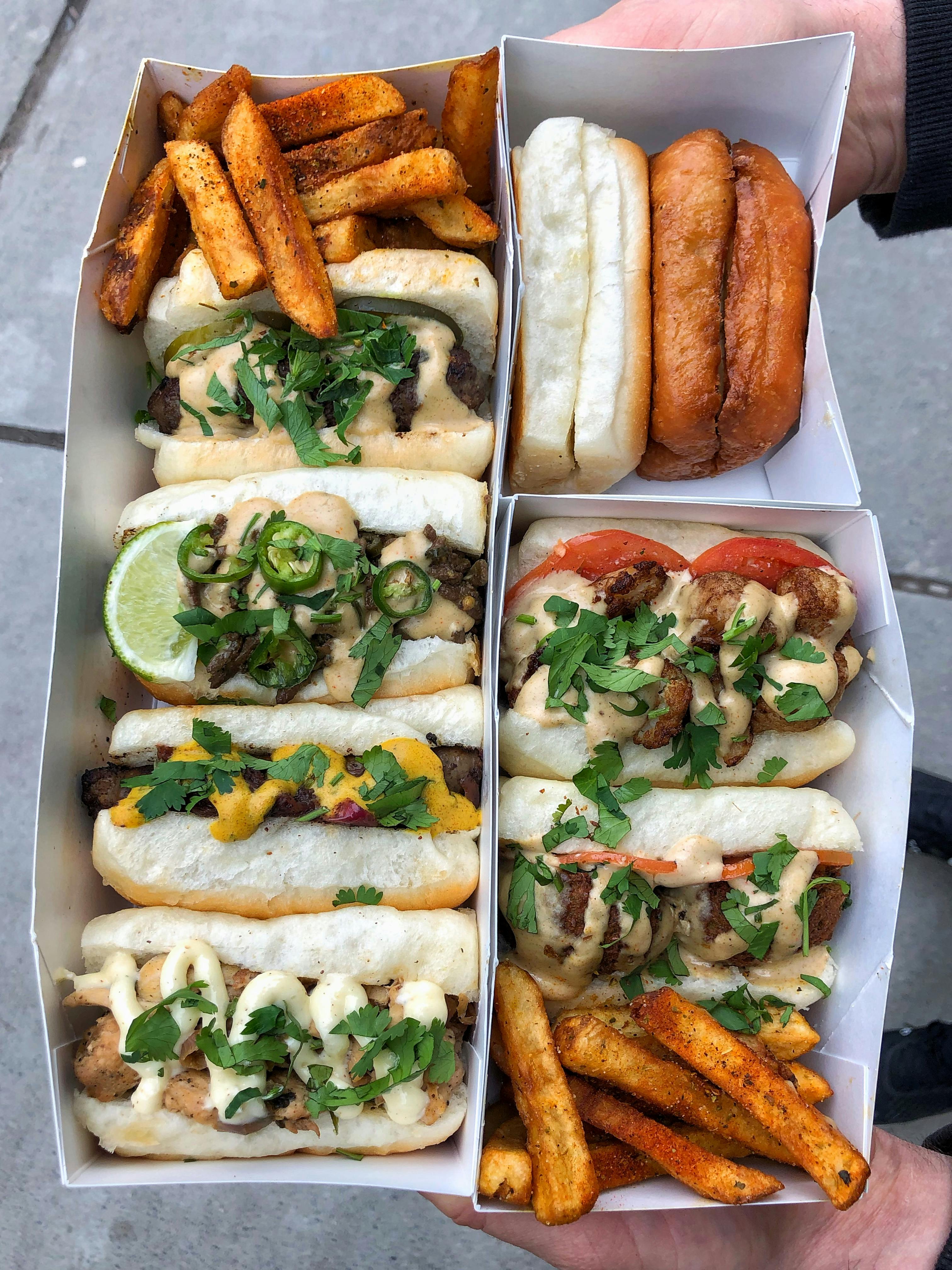 Sandwich Combo and Fries With Dukka.
Inspiration for the food stems from the streets of Cairo. The sandwiches fit snugly into the palm of your hand and are wildly addictive. Considering the sandwiches' variety and size, the best thing to do is order combos where you can try a mix of several sandwiches. Everything is done in house, including the amazing pillowy soft bread that is the main vessel for the various fillings they offer and is freshly baked every couple of hours.
Patrons can choose from traditional meats like chicken and beef, each with their own combinations of flavours like the Ferakh (chicken) with onion and coriander, the Soguk (grilled beef sausage) and Kofta (grilled minced beef).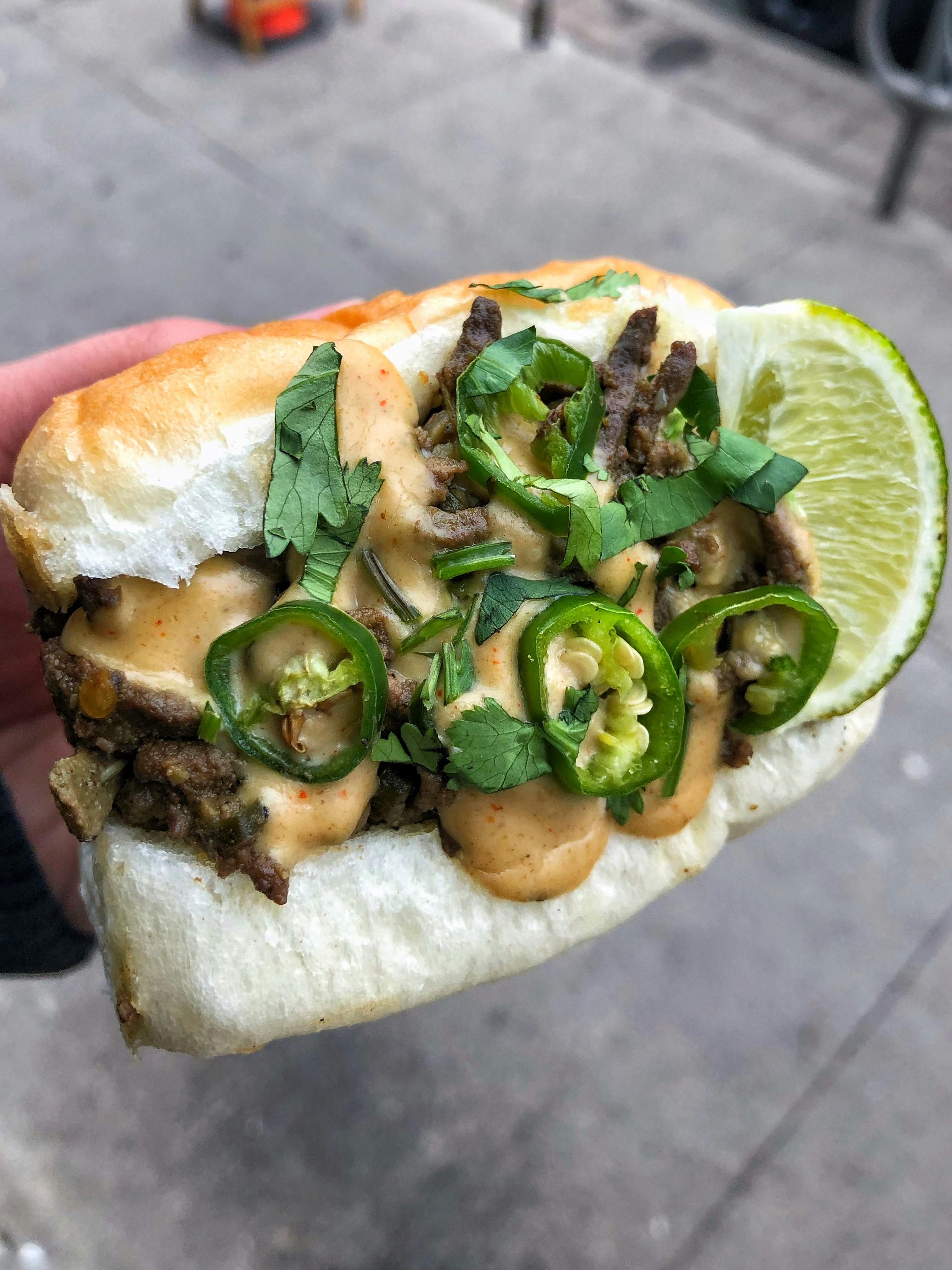 The Kebda (pan-fried beef liver) sandwich was the most interesting sandwich offering, as it tastes different from any other options you will find in the city. Even if you're not a liver fan, this is worth trying as it has a mild spiced earthy and beefy flavour. It's not nearly as pungent as many other liver dishes you may have eaten before.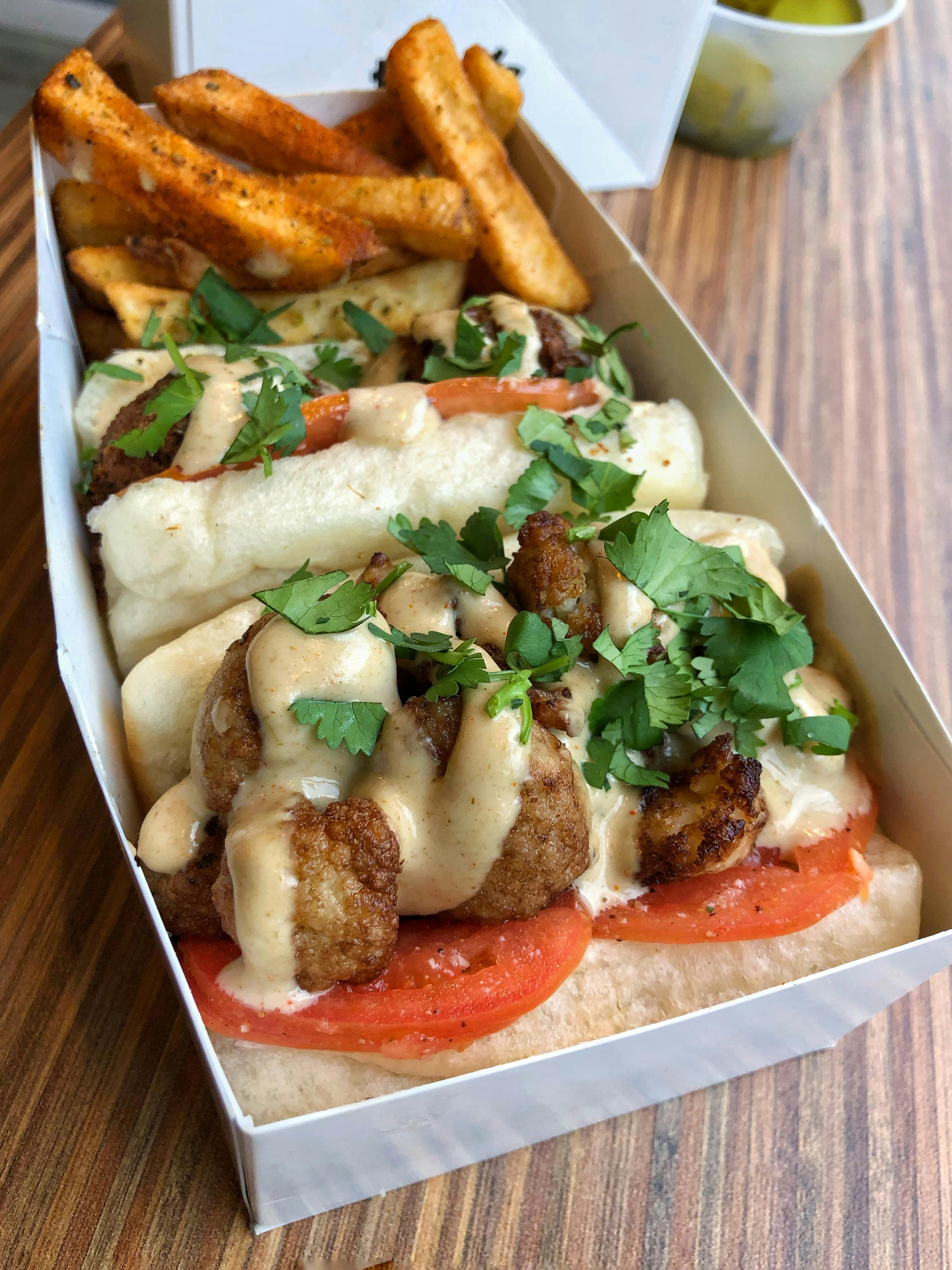 Vegetarians can opt for the fried cauliflower or falafel sandwiches, both served with garlic tomatoes and doused with creamy tahini sauce. Their fried cauliflower is entirely vegan and is accompanied by garlic, tomatoes and tahini. The falafel is made with fava beans instead of chickpeas, which yields a much greener and authentically Egyptian falafel.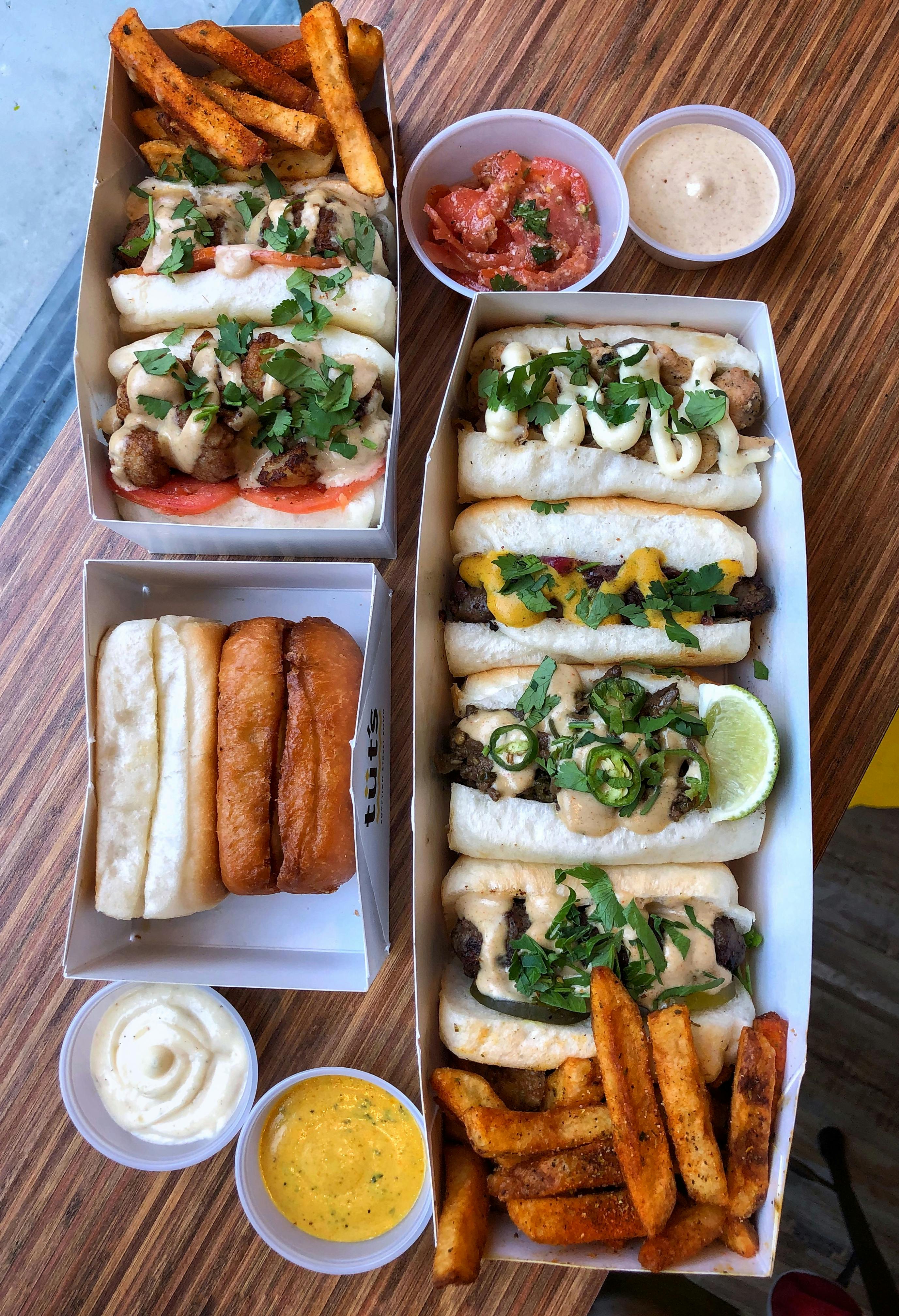 If you're looking to grab something on the go, this place is perfect. The sandwiches are sold separately at $3.99, but the best value is their combos. They have a selection of dipping sauces and sides that you can get, like their incredible garlic and mustard mint sauces. The garlic tomatoes are a favourite of the staff and are a reminiscent recipe for the owner. 
They're open daily and you can order through UberEats, SkipTheDishes, and DoorDash.