Following the land is a sacred practice and one that involves honour, respect and patience. Through his knowledge and experience, Head Chef and Owner of Actinolite, Justin Cournoyer, elaborates on how these virtues are what shape the ethos of his restaurant. At Actinolite, the spirit is to honour the ingredients, understand the growing season and respect the farmers who harvest them. Thus, the intention is to utilize these ingredients when they're grown properly, enjoying them in their given season, while patiently waiting for their return.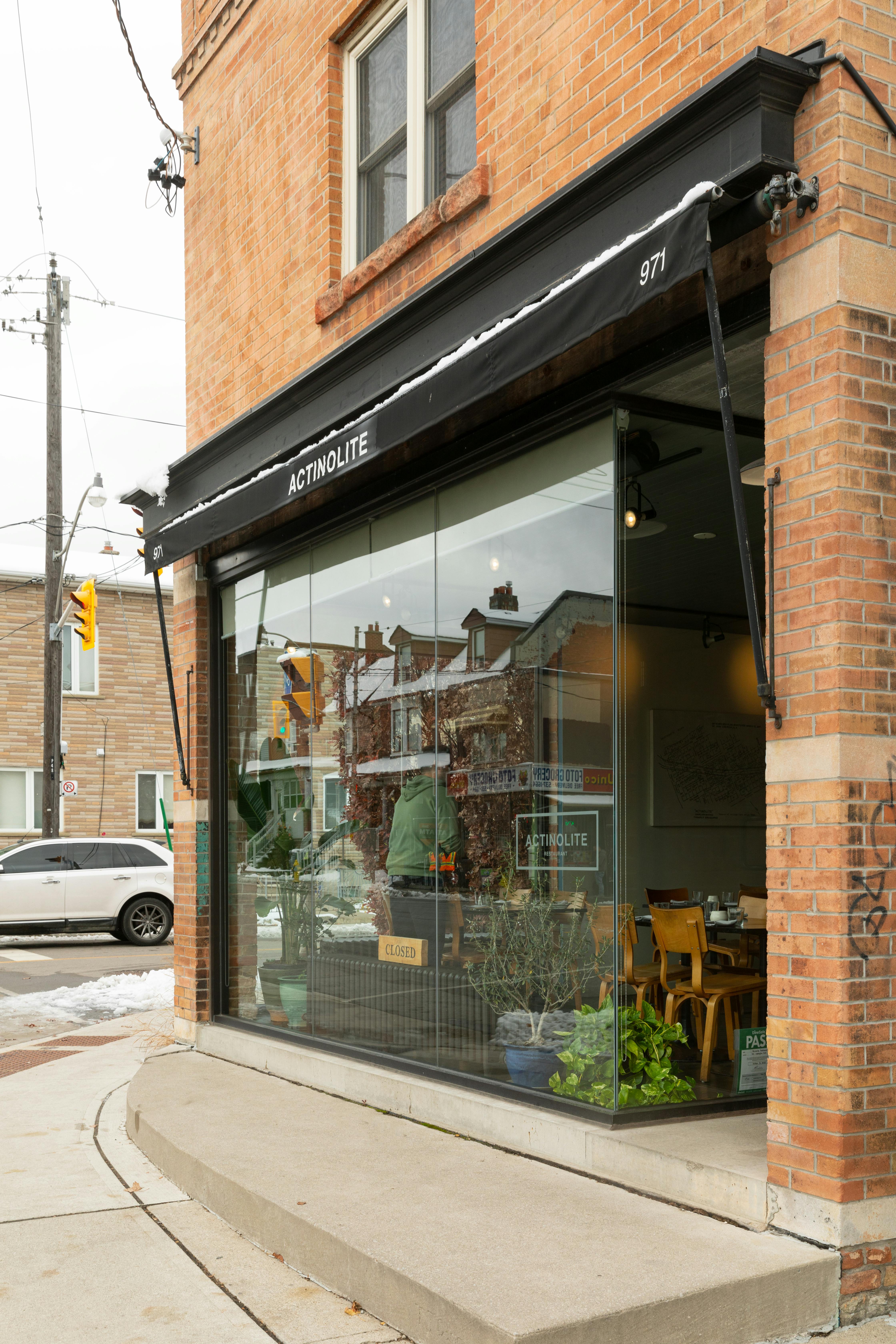 A decade old, Cournoyer and his wife originally bought the space while living on top. For four years, Cournoyer constructed the restaurant, having cooked with great chefs, but never cooking his own food. Initially, Actinolite held a traditional restaurant framework offering a bottle of wine with an appetizer, main course, and dessert. Cournoyer and his team achieved customer gratification and financial prosperity with this formula. However, there was one slight problem. He was dissatisfied and began to question everything.
"I started to wonder who I am, what is my food, and where I come from. That's when I started to utilize small local organic farms as opposed to conventionally grown food at the terminal. I started to forage, and I was very open to the people that were working with me," says Cournoyer. This introspection was central to the transition of Actinolite's philosophy. "I left myself very vulnerable to learn. But you know, chef is supposed to know everything," he continues.
A naive but passionate change, Cournoyer was only learning as he led the way. The first thing to do was discover the land where he came from in Actinolite, a rural community in central Ontario. Acting in accordance with the land is nothing new and he had been influenced to follow the soil while learning from the past. It is a reminder that the curious, creative process must come with appreciating the farmer, honouring the ingredients, and understanding the seasonal changes that come with them.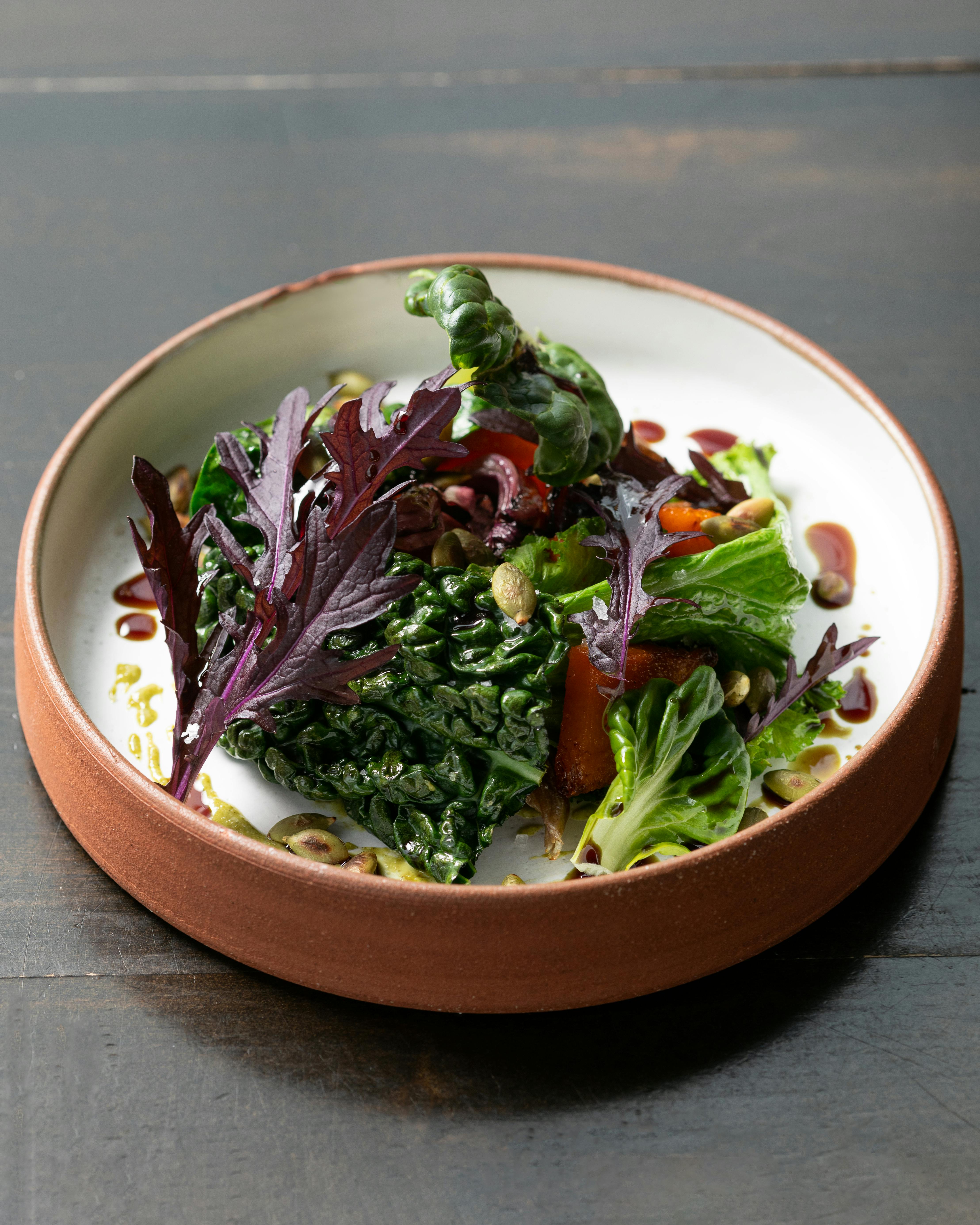 Experimentation and curiosity were at the forefront of this transformation, along with inspiration from restaurants like Fäviken and Noma. Cournoyer started to cook from his childhood experiences, which allowed him to implement meaning through this renewed way of food. Years later, he was able to tie cultural influences into his cooking. "I started to use cultural techniques from the people that surrounded me in the kitchen - expression through staff meals and asking questions about their grandparents. Then I would take it and manipulate it into who I am, where I come from, and what I have around me," says Cournoyer.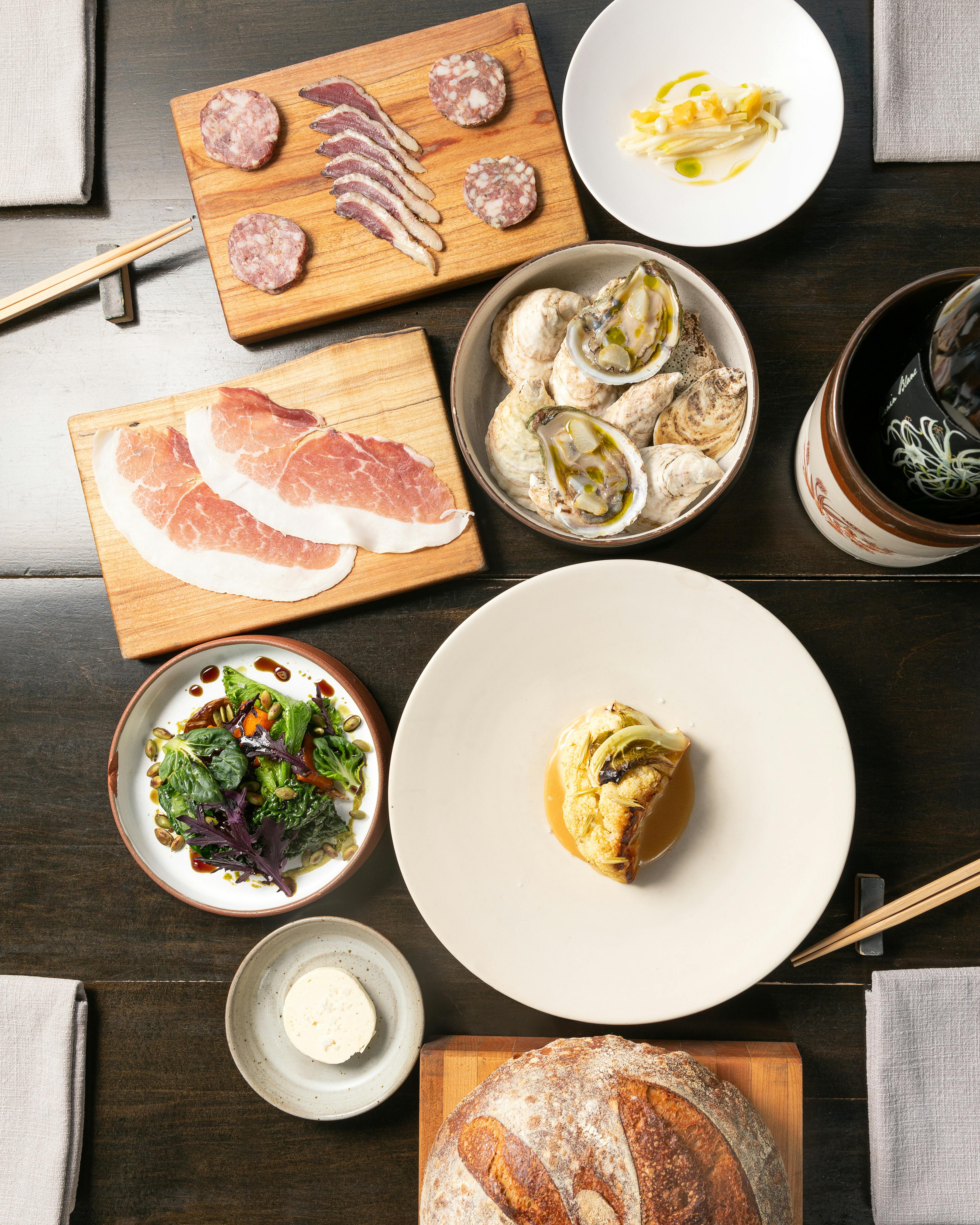 As the seasons change, so too do our cravings. It is always best to eat with the seasonality of ingredients. As we move into the cold from a vegetable-driven season with predominately raw foods, we begin to want richer, heartier dishes. "I want to look forward to things when they come around again. If it's the strawberry, we don't need them in July or August, I grew up with them in June and I want the Juneberry. So you get it for three weeks and honour it, indulge in it and wait for next year, or preserve it in some way," says Cournoyer. It is all about looking forward to the arrival of ingredients, celebrating them while you can, but patiently waiting for their return, without trying to extend their stay.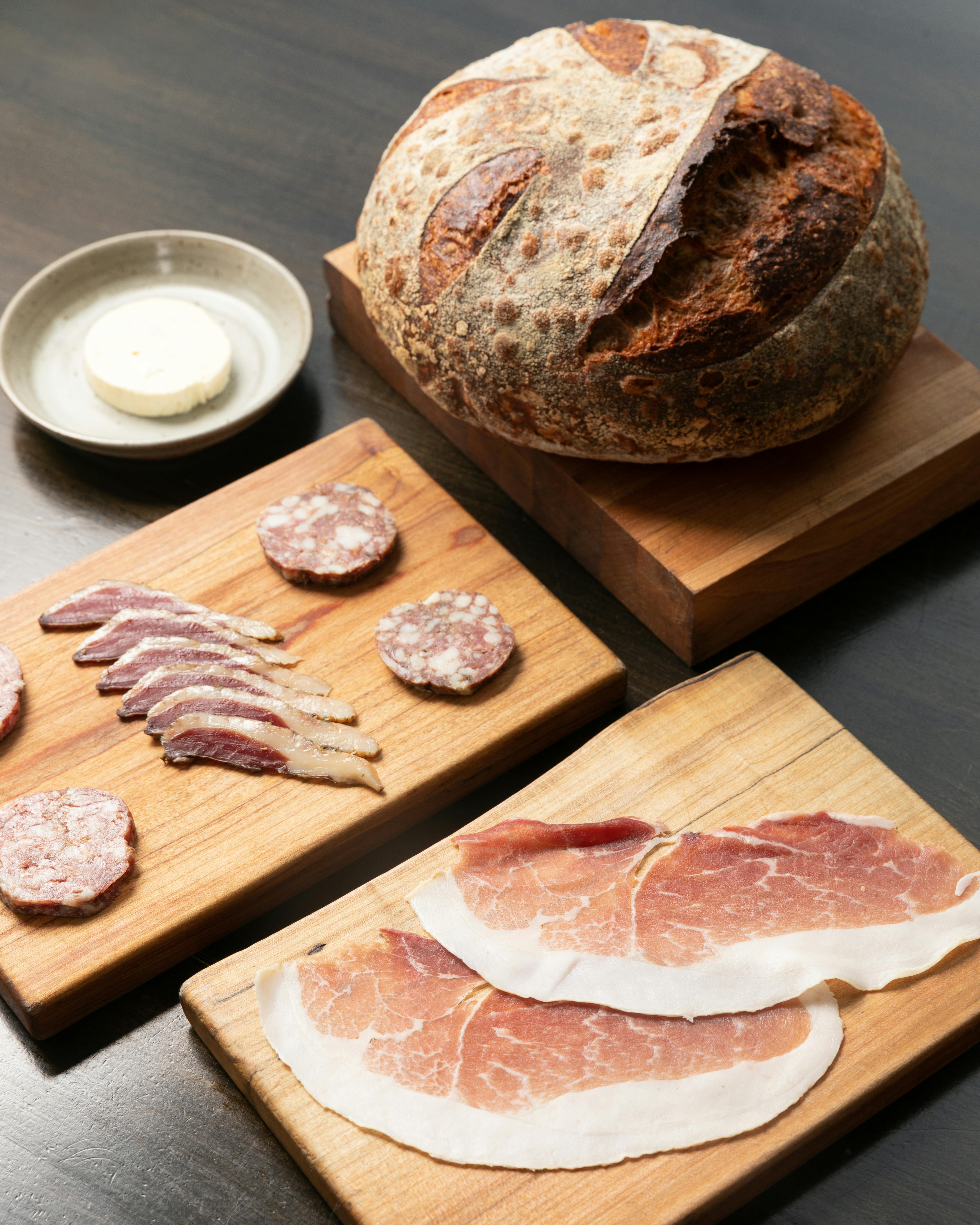 Highlighting some of the dishes, sourdough bread is a staple that is baked fresh daily. Served with yeast butter that has been fermented, extracting its flavour and then adding it to butter. The cured meats are 19-month-aged prosciutto, toasted mushroom, and miso pork salami. Also featured are Crackley Bay East Coast oysters, topped with horseradish and celery top oil, and green strawberries, giving them a natural acidity unique to using lemon.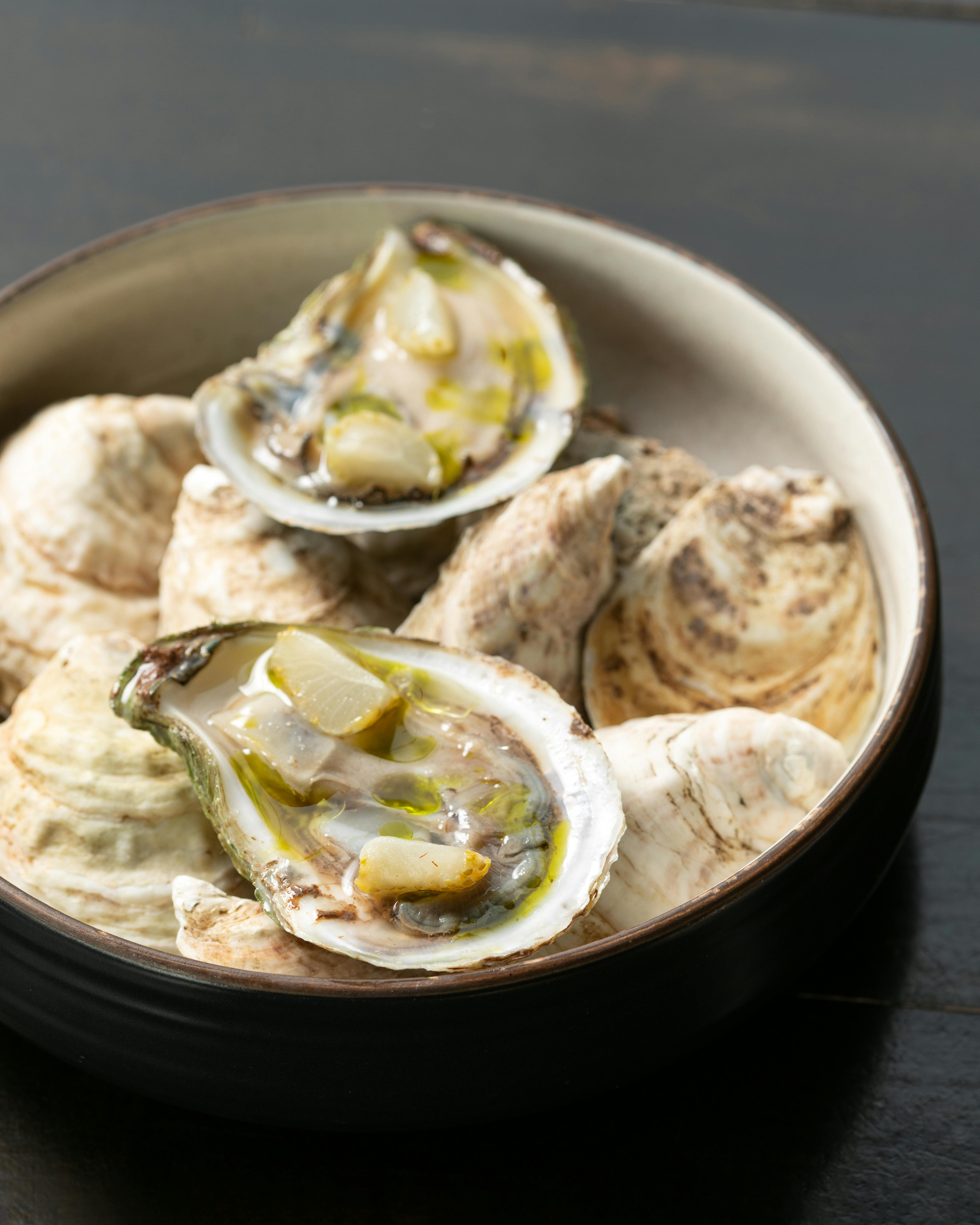 The flavours of the oysters bridge nicely into the next dish, apples and celeriac.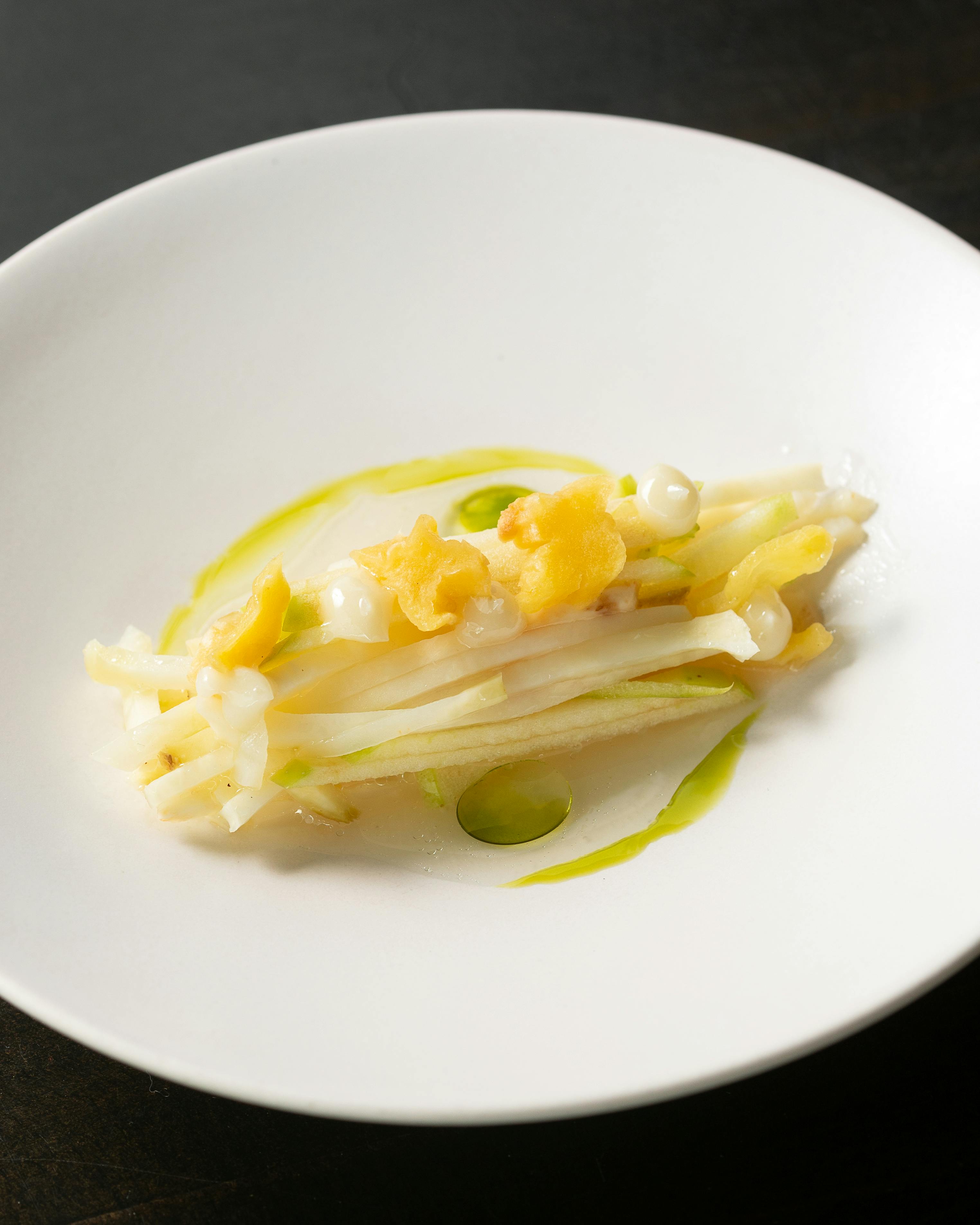 The celeriac is very floral, baked whole in tinfoil, creating steam while baking, then is opened to dry out, concentrating the juice. Hard, Crispin apples create a freshness in the dish and a depth of umami. Leaving no ingredients to waste, all of the trims and peels are fermented to be utilized as a dressing.
The cuisine can be described as a reflection of our region and culture, in combination with Cournoyer's experiences and the cultural influences of those who work with him. The menu is ingredient drive and home to passionate, creative, and honest food. In order to cook this way, the restaurant has evolved to a set seven to eight course menu each evening. With a fixed price, the menu is adapted daily and is not written online or anywhere in the restaurant. Visiting guests of Actinolite have an inherent trust built into their experience, with a complete surprise as to what they should expect. Plant forward and other dietary restrictions can be accommodated upon request. With the ease of experience, the only choice a guest has to make is what they would like to drink.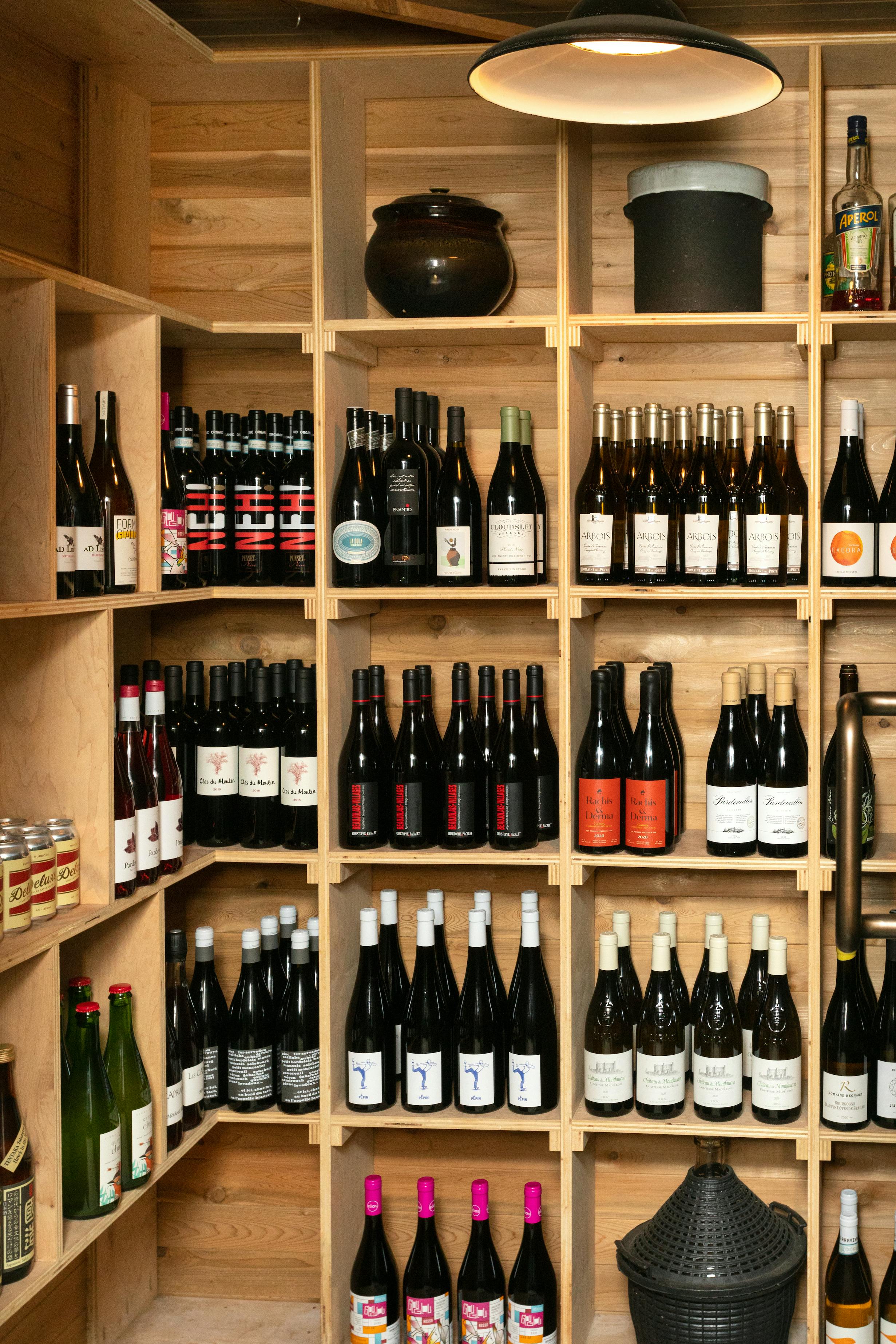 The beverage program is simple but impactful. Cocktails are absent; however, a wine pairing is recommended for the complete experience. There is a synergy between the wine served and the food, for both enhance the flavours of each other. Focusing on natural, organic, and sustainable wines, "We buy a case or two of a few things. We like the idea of changes because the menu evolves so much," says Miguel Gauthier, General Manager. Everything at Actinolite is done with purpose, "What I look for specifically and what chef likes is a story, a wine where we know who the producer is and who the winemaker is with names, not just random people," Gauthier continues.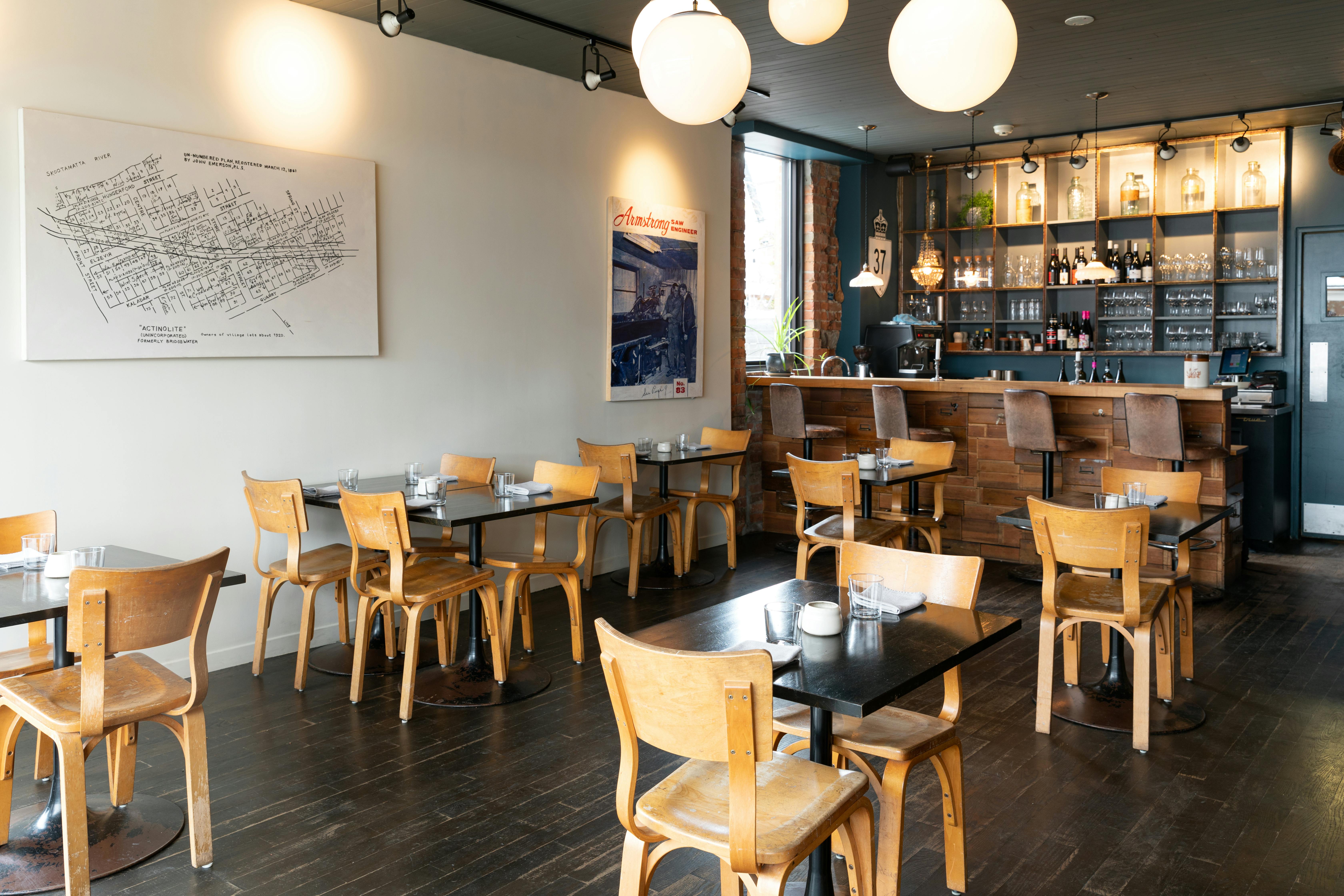 As the essence of Actinolite has evolved, one thing has remained the same, the space. "Nothing has changed in here but we keep changing," says Cournoyer. The intimate dining room is warm and inviting. Everything here has a story. "The filing cabinets that create the bar were found in the basement while we were building and all of the wood that makes the tables, floors, and wine cellar comes from a family mill," he continues. Among the vintage photos and art hanging on the wall is a painting of Actinolite, a symbolic image honouring Cournoyer's roots.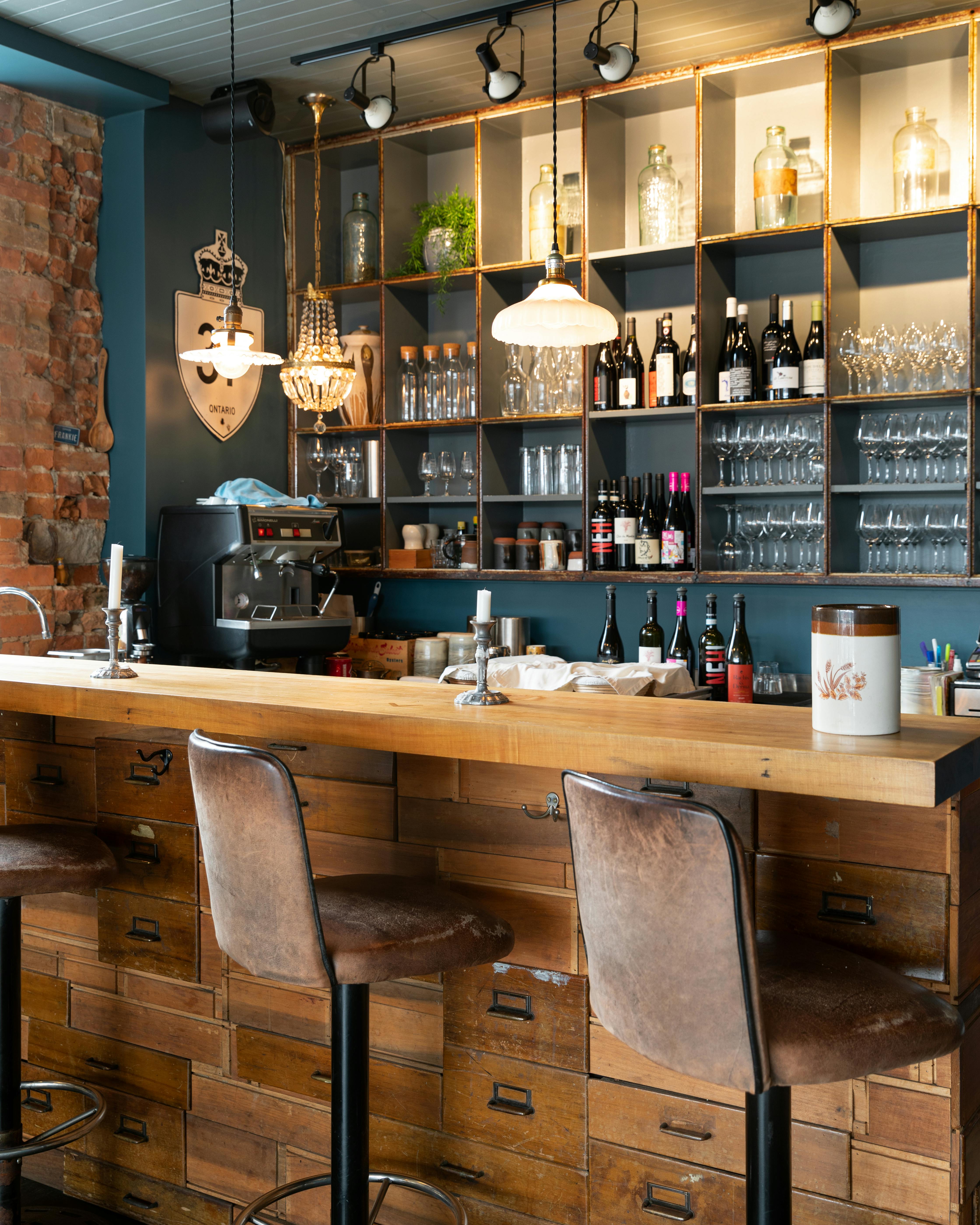 The success of the restaurant comes as a result of not only Cournoyer but the team he has built and continues to develop. The small team continues to evolve using shared experiences, techniques, and knowledge. The environment is conducive to creative expression and openness to learning. "I never like to tell them what to do; I want them to think - it's about the process of how you get somewhere," says Cournoyer. "You need a great team to execute on a daily basis but also to do all of the things that support me and my weaknesses, while respecting those weaknesses. That's what a team is," he continues.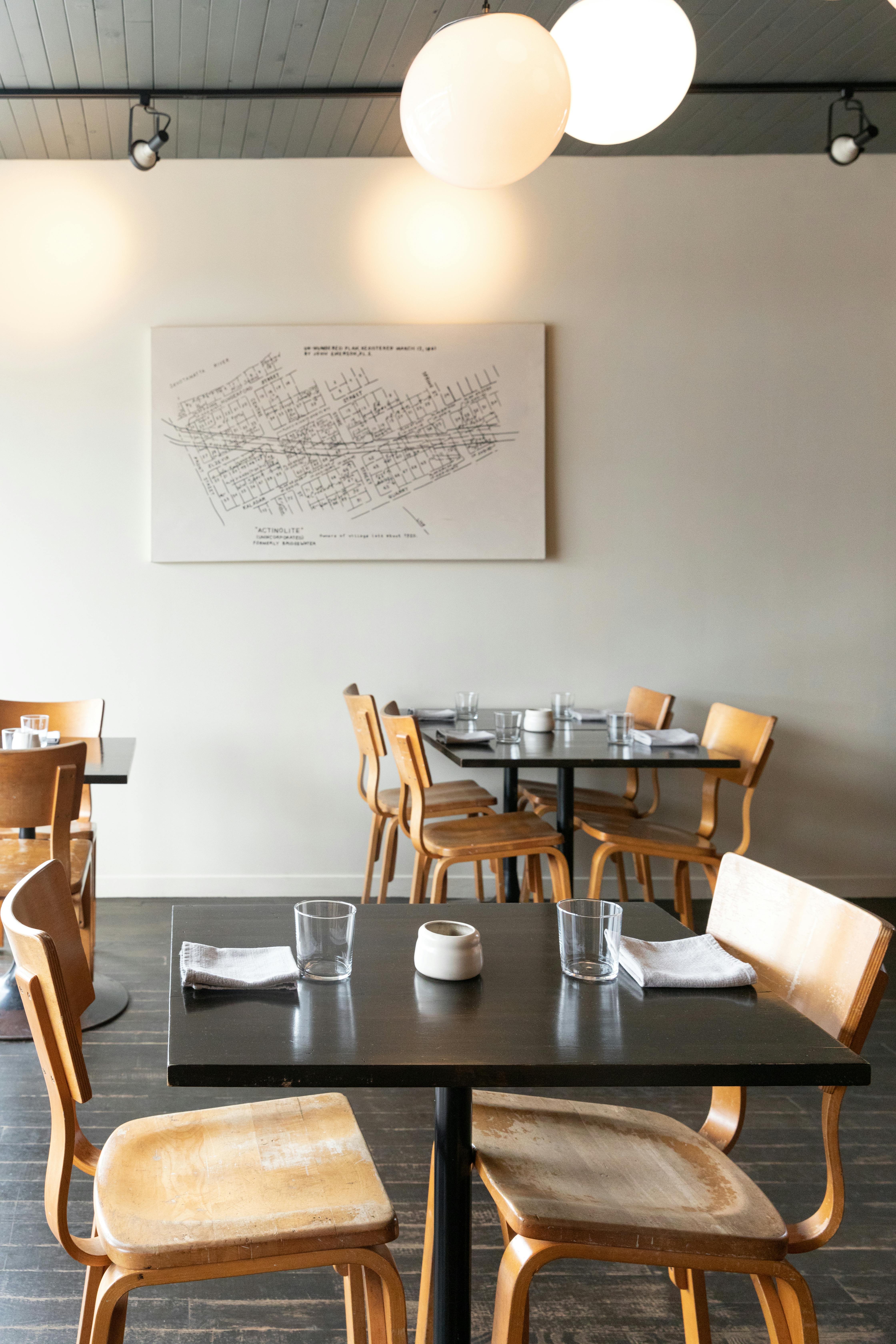 The journey that Cournoyer embarked on years ago has proven to be both fruitful and insightful. Always looking forward to the next season but honouring the moment is crucial to understanding the philosophy of Actinolite. Located at 971 Ossington Ave, the restaurant is open Wednesday through Saturday from 5:30 p.m. to 10 p.m. Prepare yourself for a unique experience and trust the process. Allow your palate to invite in flavours that you could never have imagined while remaining in awe that they have been created with honour, respect, and love.