Have you ever heard of Windsor-style pizza? If you're from Windsor or have ever been, you have probably heard about this local cult favourite. And if you haven't, then here's your chance to try it.
Two Windsorites, Rene Chauvin and Gaetano Pugliese are two chefs in Toronto that have opened Ambassador Pizza less than three weeks ago. It's already been swamped with Windsor transplants flocking from across the city to have a taste.
Both chefs are originally from Windsor and have been planning this concept for years and were looking for locations before the pandemic's onset. Uncertainty grew, but when the space at Bloor and Delaware opened up, they jumped at the opportunity.
The Space:
Right now, they're a takeout-only spot occupying a window that was attached to the old Delaware bar. They take walk-up orders through the window; however, they soon hope that the unoccupied patio adjacent to them could become an outdoor dining area, but the plans are still up in the air.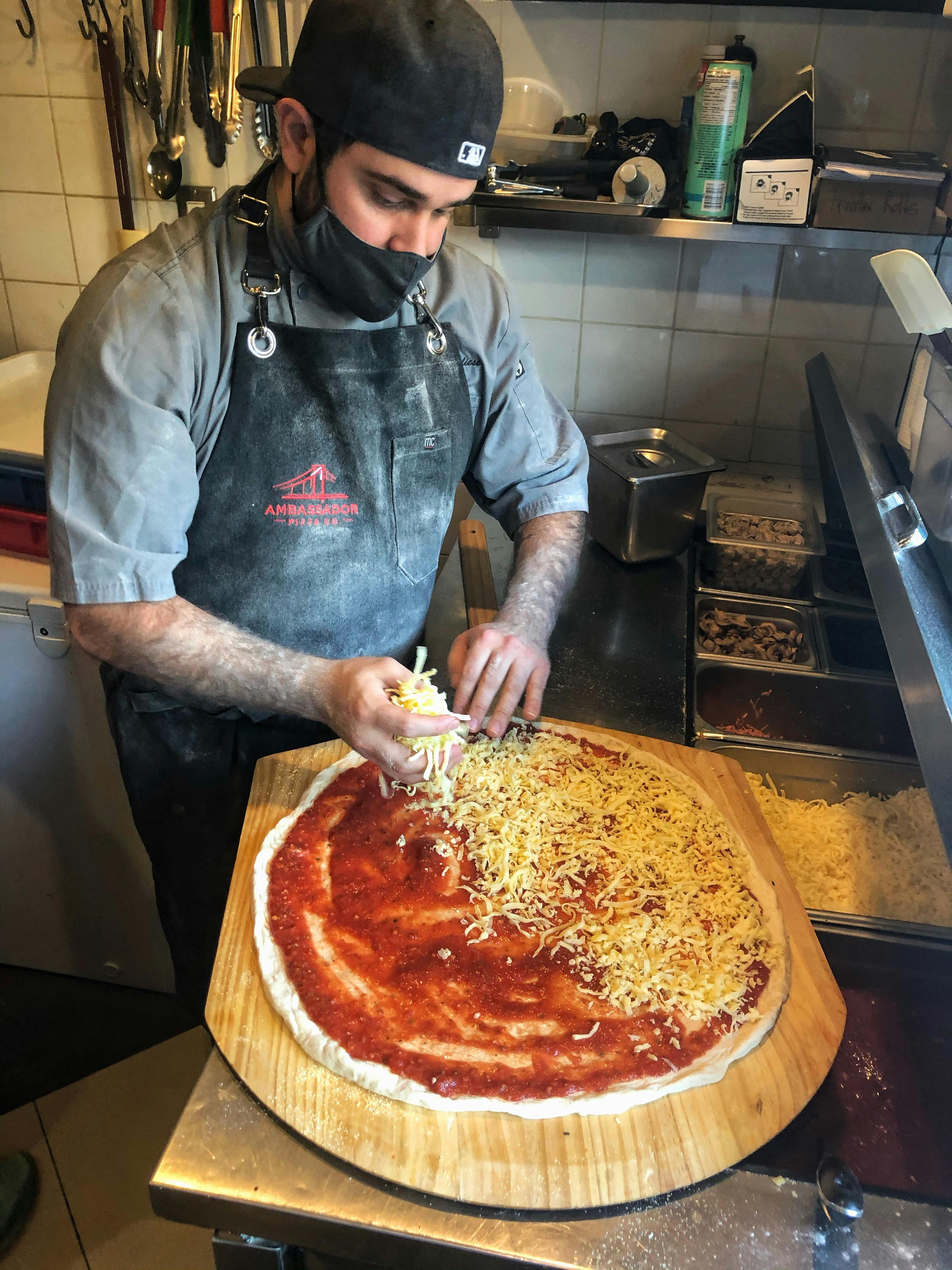 The Food:
The menu focuses on Windsor-style pizza and pizza alone. The Windsor-style pizza uses cornmeal scattered under the pizza dough base -- the cornmeal on the bottom cooked on the stone aids in developing a crisp, crunchy crust. The dough is similar to New York-style dough and the cheese has a higher fat content than most.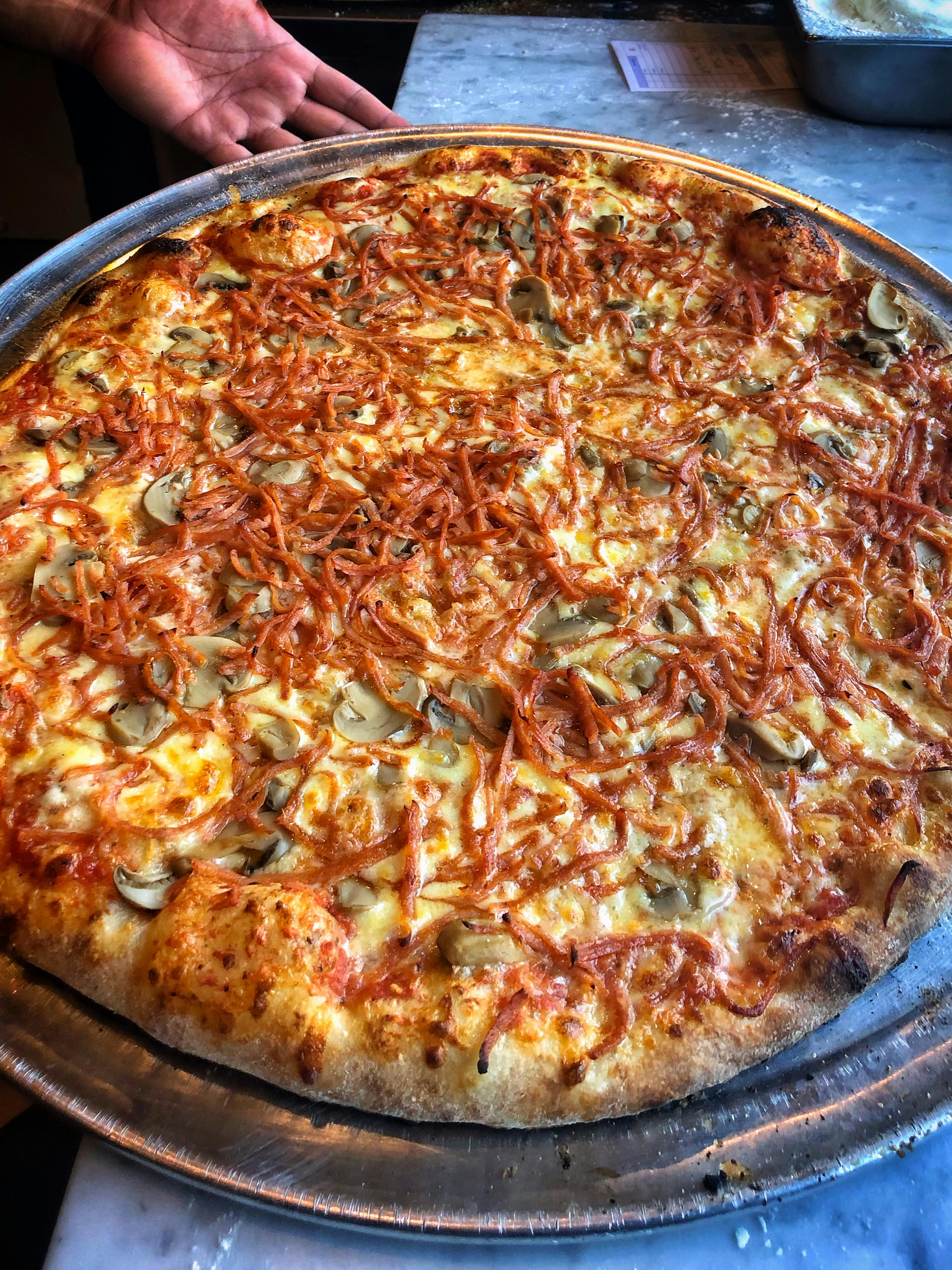 The Real Deal is their most popular pizza and is the most traditionally known Windsor-style pizza here. The combination of shredded pepperoni and canned mushrooms is what makes it classically Windsor-style.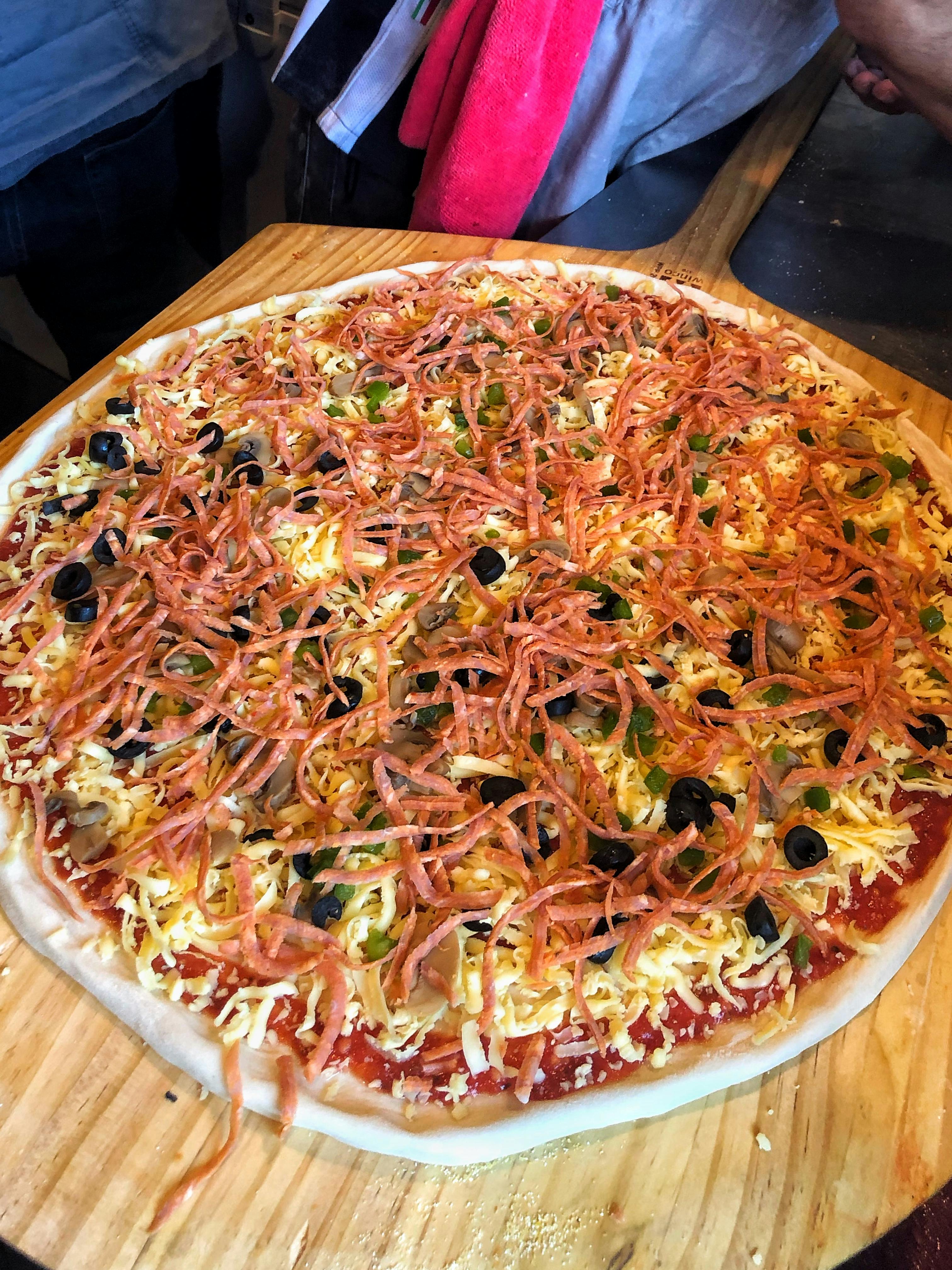 The Super is also a popular option that comes with sausage, green peppers, and black olives to accompany the shredded pepperoni and canned mushrooms. The namesake offers a healthy heaping of toppings and loads of cheese, like their other pizzas.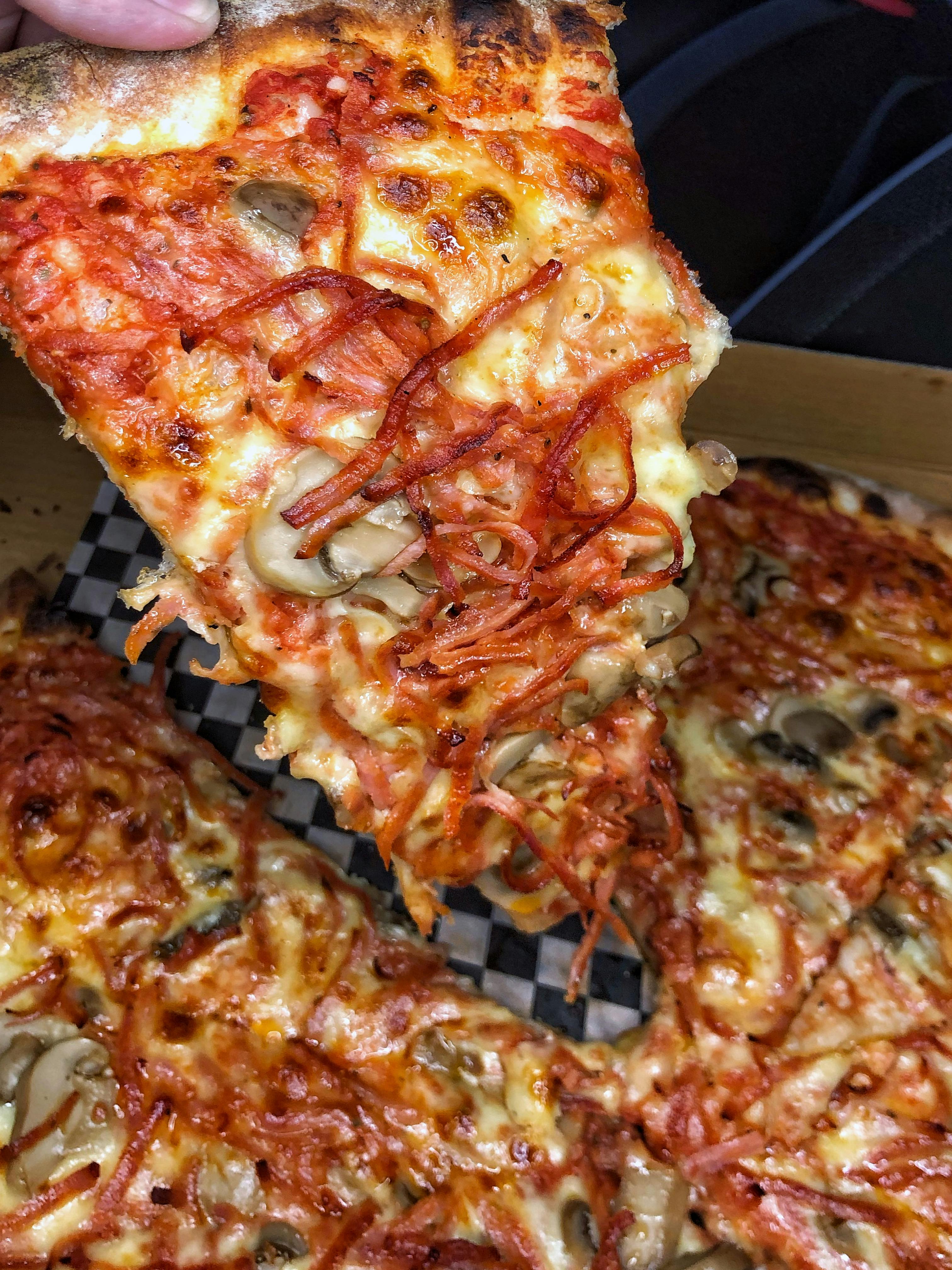 Because they're brand new, Ambassador is currently pickup only by phone but are planning to move to delivery apps soon. Be sure to call early as they sell out of pizzas quickly and due to how busy they have been, you may have a bit of a wait. Pugliese and Chauvin barely have time to take a breath, but they love every moment of it and hope to spread the love of Windsor-style pizza across all of Toronto.