Bar Prima is so sophisticated that sitting in the gilded Queen West space feels like being cocooned in quiet luxury. It's a place that combines stellar good looks with dishes that pay homage to the past while being firmly rooted in the present.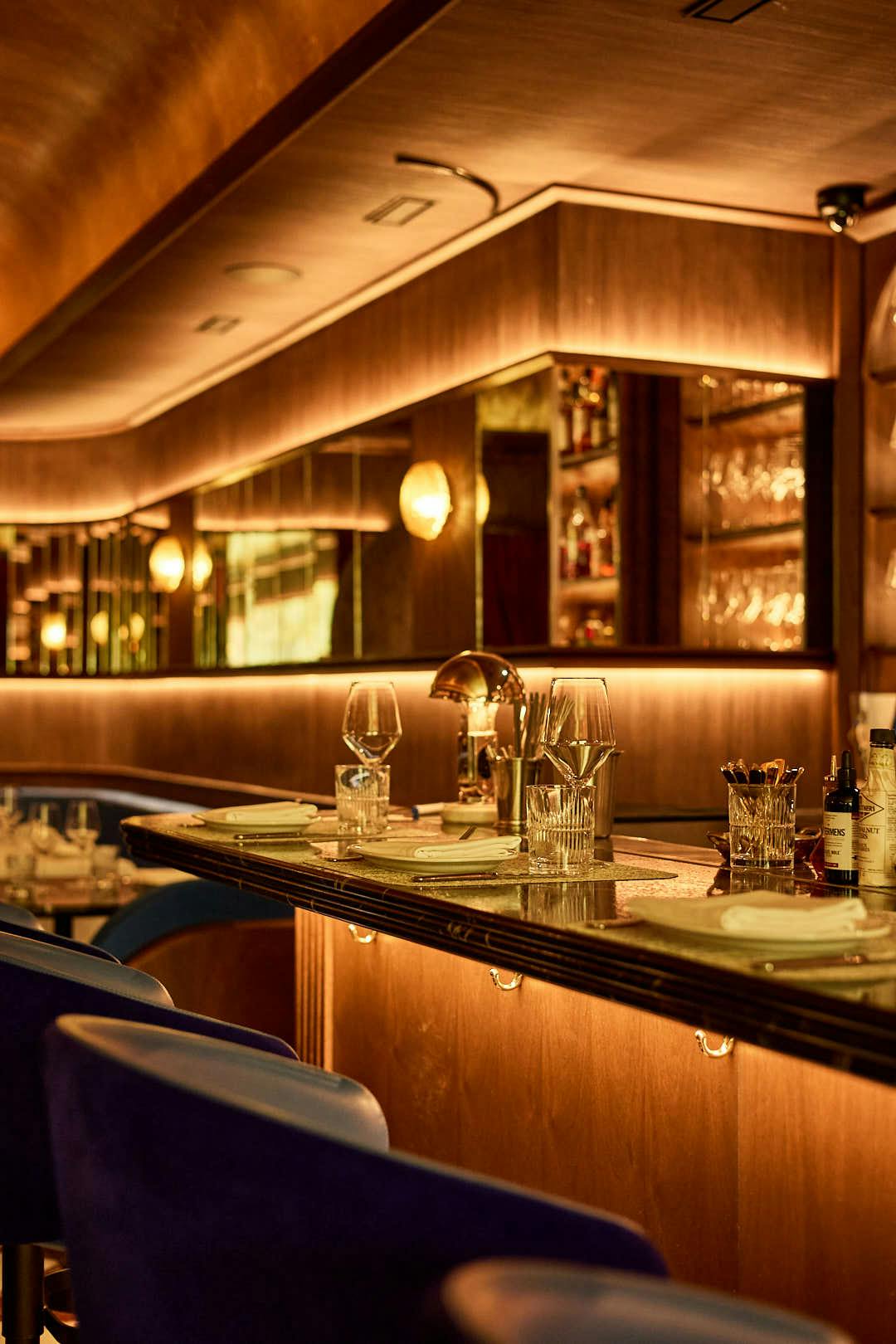 Executive chefs and partners Craig Harding and Julian D'Ippolito are no strangers to packed restaurants and menu items with super-star appeal. Fans of La Palma's 100-layer lasagna and Constantine's regional Mediterranean flair will know exactly what we mean. 
Still, says D'Ippolito, the idea to do something new was always there. "This is something we were thinking about pre-Covid," he explains. "We were always looking. We looked at so many places. Then this came up sporadically." 
The idea, he adds, was to create a spot serving the types of dishes the chefs themselves crave. "We thought, 'Where do we want to eat?' We travel a lot. 'What doesn't exist in Toronto now?'" 
The answer, it seems, is a jewel of a restaurant serving fun, not fine, dining, where everything is, as D'Ippolito confirms, "all premeditated." It's a place with a surfeit of meticulous details that together create a singular effect.
Inspired by spots like New York's Minetta Tavern and Carbone, Bar Prima is swish without being precious. It's also painstakingly designed. Due to its relatively small space, which seats 70 across two floors, everything at Bar Prima, "has to be impactful," emphasizes D'Ippolito.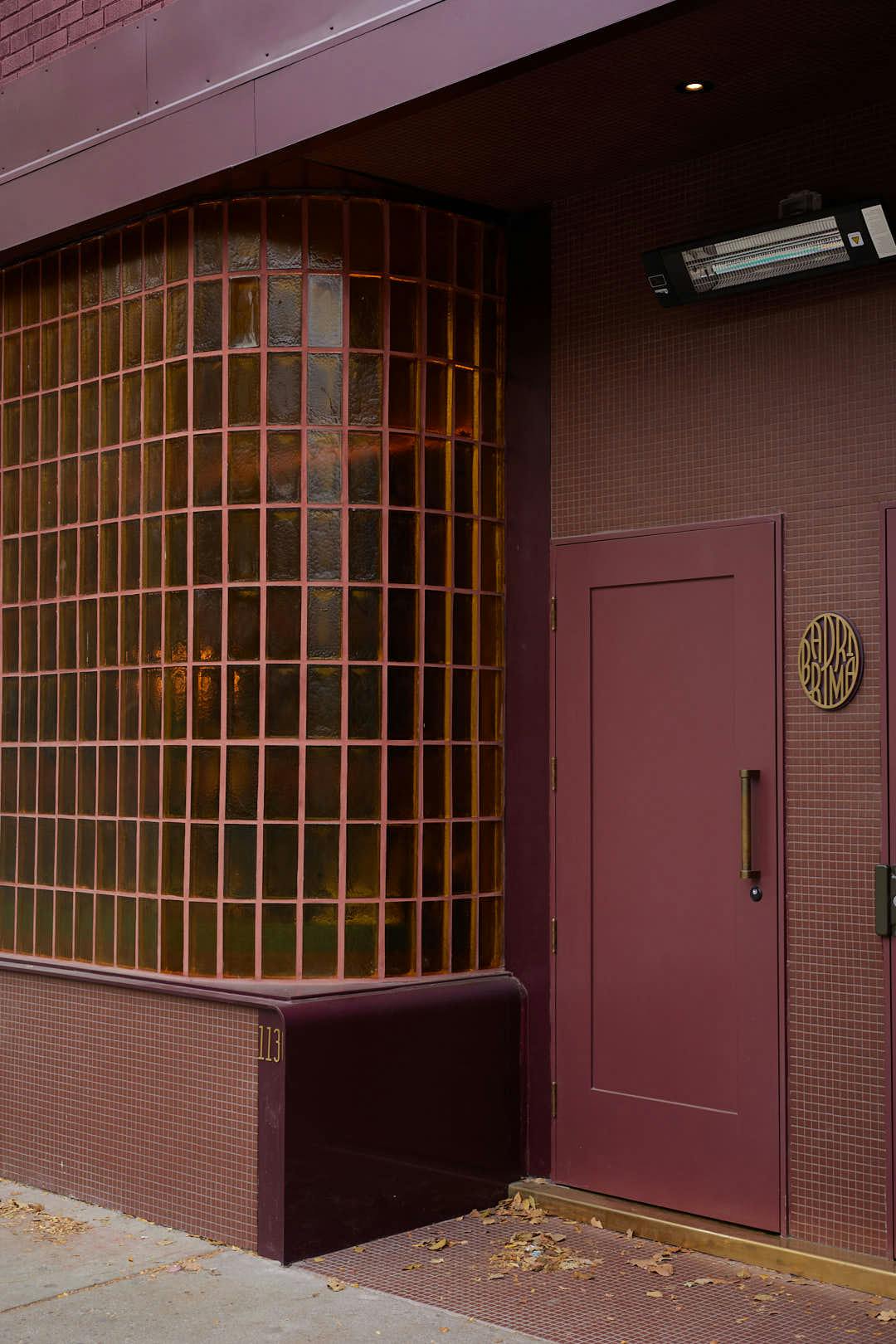 The effect begins with refined branding care of Biography Design. On the front door, the menu, servers' lapels, business cards, match boxes and more, the restaurant's logo and name echo throughout the room like a bass line anchors a timeless song.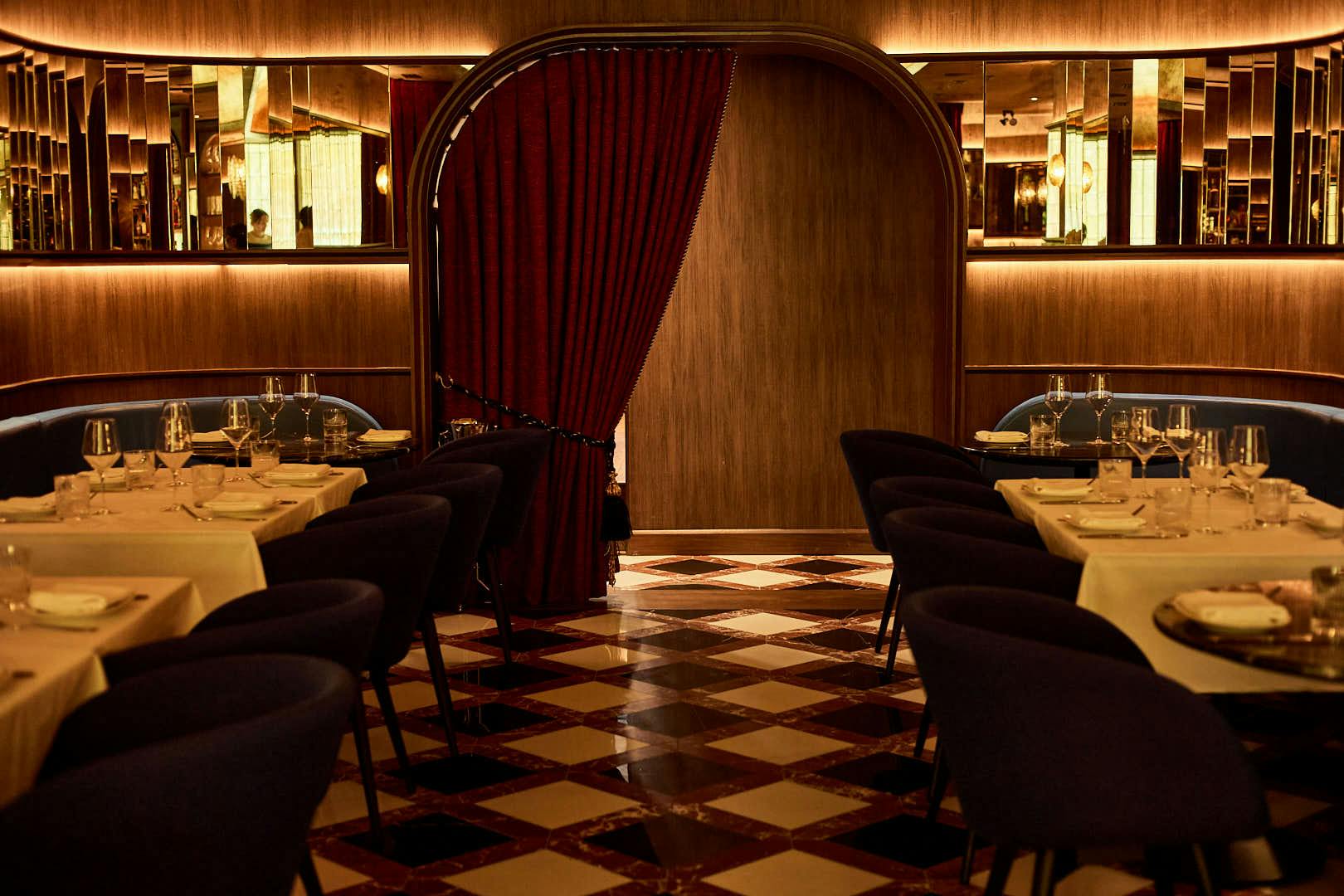 Then, there's the wall of amber-hued Murano glass, the marble inlay floor, the gold-leaf ceiling, the Klein blue furniture, even the leopard-print rug leading downstairs to the Club Room. Inside, every centimetre of the space has been thoughtfully curated by the team at Future Studio. A place that seems to make time stand still, the restaurant transports guests from Queen West to somewhere unquestionably more polished. As D'Ippolito sums it up, "it's a whole mood."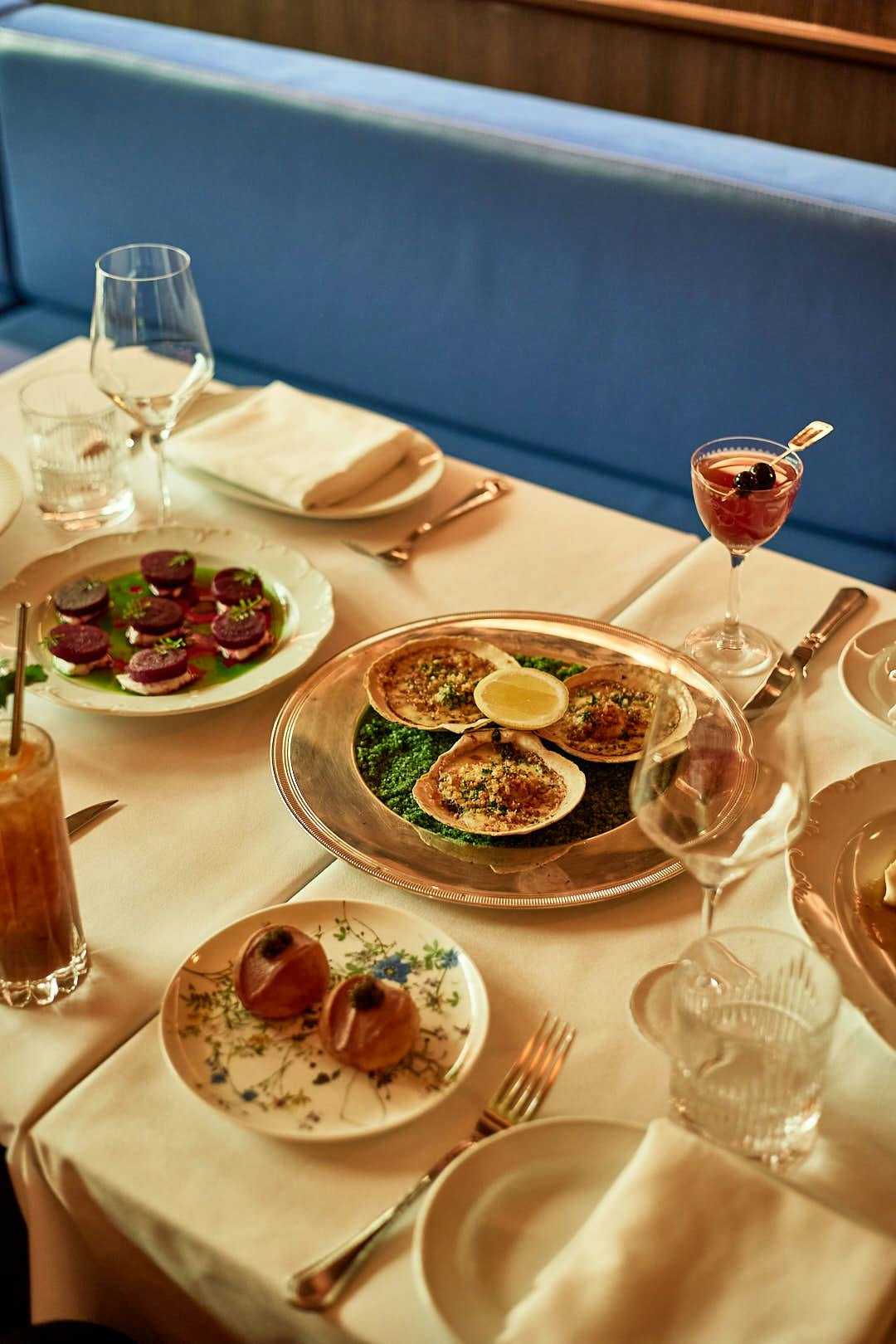 It's a mood only heightened by Harding's, D'Ippolito's and chef de cuisine Nick Iaboni's striking menu. Though it's "undeniably Italian," according to D'Ippolito, the menu looks different to what that descriptor generally suggests. There are pastas, yes, and antipasti, secondi, et al, but informed by heritage, by passion for the cuisine, and by whispers of long-forgotten culinary trends, these dishes feel entirely new.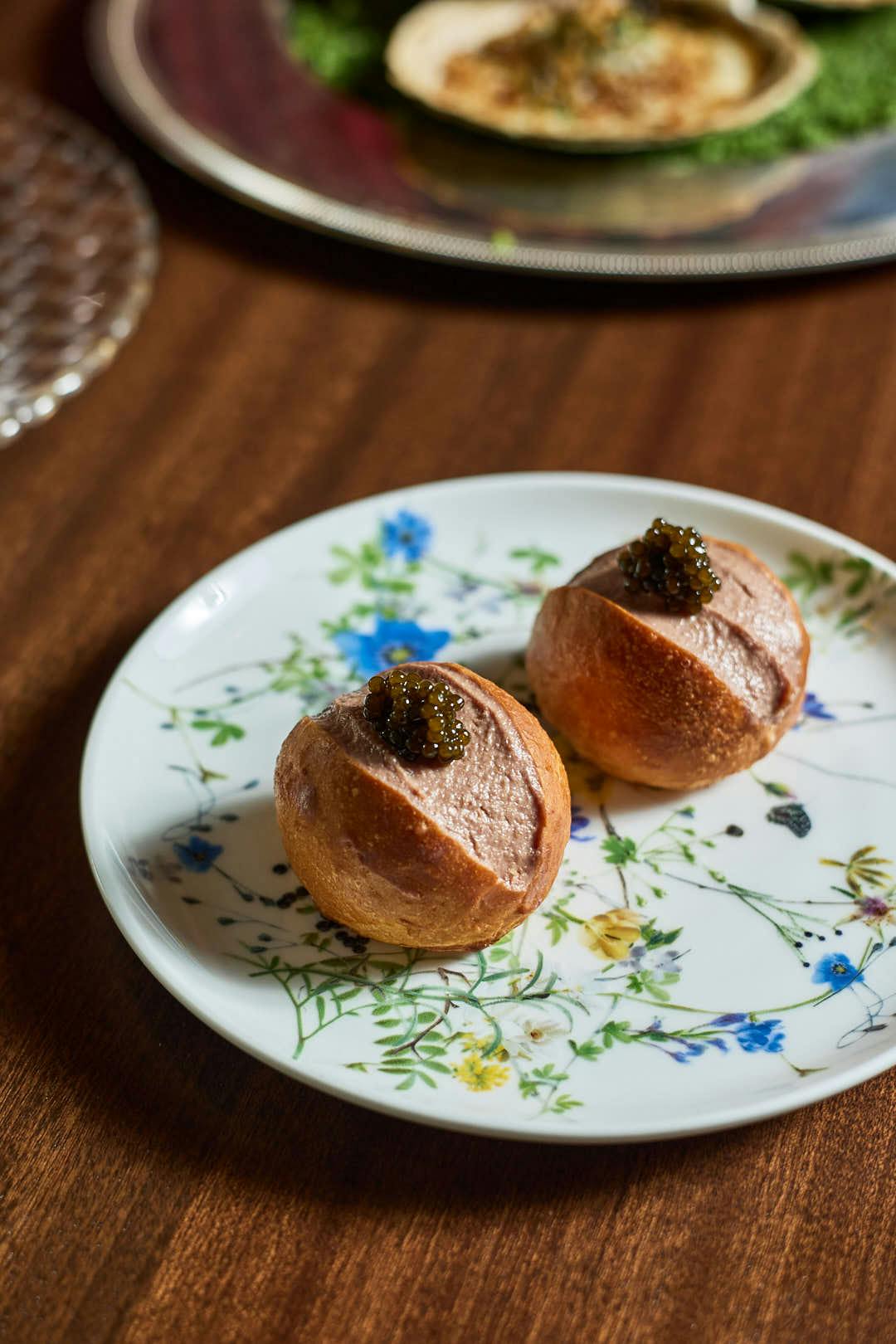 One-bite stuzzi should hit the table (along with one of the team's stunning cocktails) as soon as you arrive. Smooth and sexy, savoury and modestly luxe, Chicken Liver & Caviar Maritozzi are just the thing to settle you in. Generally a dessert, maritozzi here jump to the appetizer section of the menu where they play delightfully alongside Albacore Conserva, Gnocco Fritto, and more.
As for those cocktails? Between signatures, classics, sobrietà options and digestivos mixologist James Doyle's list runs the gamut from the cheeky to the herbaceous, the alcohol-forward to the brisk and fabulously luxuriant. 
Espresso-laced, the Notte Eterna (get it?) is a take on espresso and tonic, here made sans tonic. Light, lively, and relatively low in alcohol, it relies on prosecco, for effervescence, Averna Amaro, Strega, lemon and orange for its unique blend of bitter, herby, bright flavours.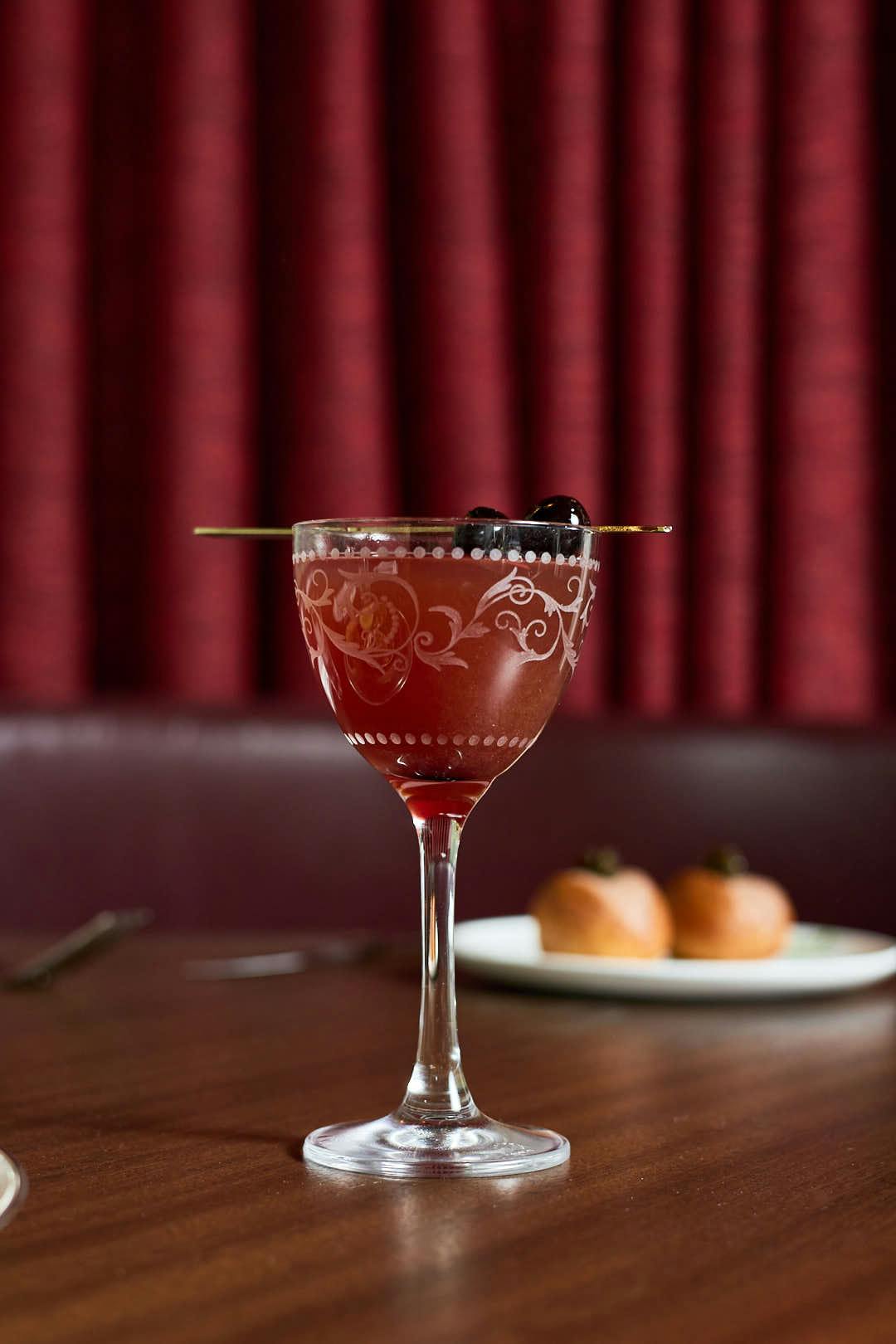 A take on a perfect Manhattan, the Open Safe, meanwhile, packs a warming, balanced, boozy punch. High-end in the most appealing way, it's crafted from Rittenhouse Rye, Tromba Reposado Tequila, Cocchi di Torrino, Cocchi Americano, hibiscus and Ontario cherries.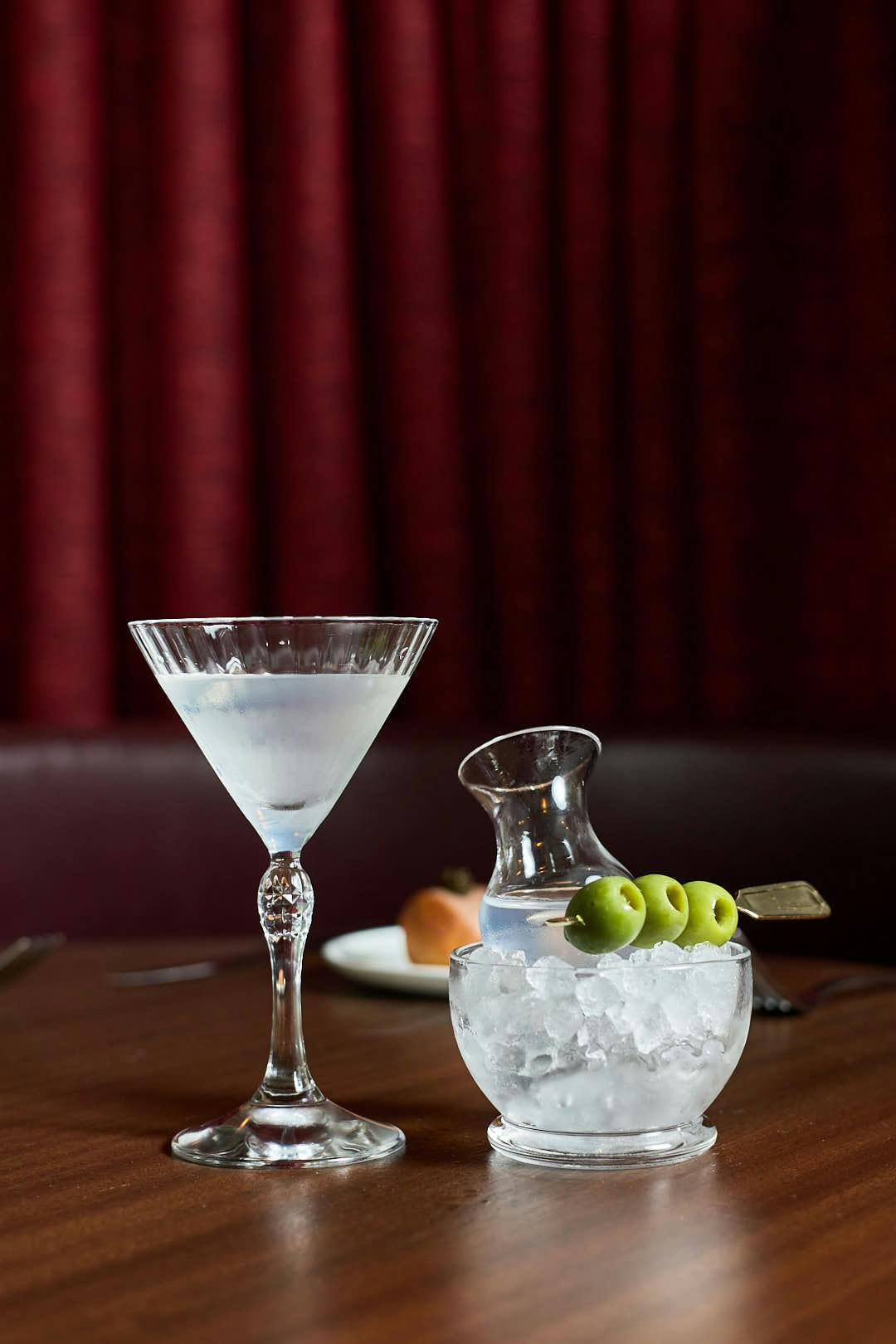 A drink, says Doyle, that effortlessly entices diners to take their time savouring a parade of bites, the classic Martini can't be rushed. Served half in a chilled glass, half in a side car over ice, it's a potion that brings to mind Old Hollywood and makes the Bar Prima fantasy complete. 
Moving on, Chicory alla Romagna and plush 36-month Berkshire Prosciutto bookend a list of antipasti guilty of turning heads. In between, are a series of dishes best described as classics tailored for a Toronto audience.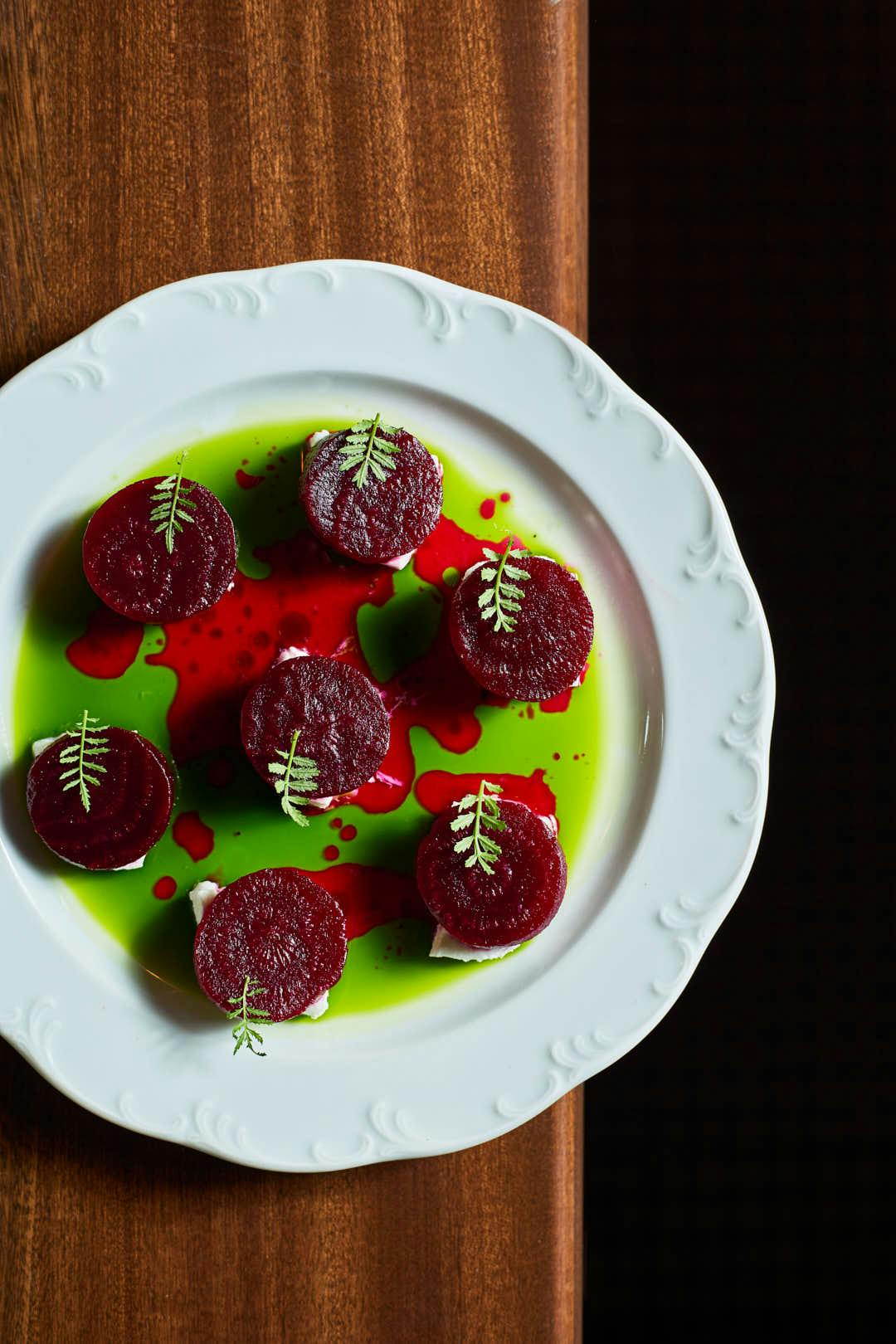 In the team's hands, tradition transforms into a Red Beet & Bufala Caprese, the local root veg subbing in for the more ephemeral fruit. Striking to look at it, the dish combines roast beets with silky buffalo mozzarella from Campania, a Madeira reduction and basil oil for an equally arresting bite.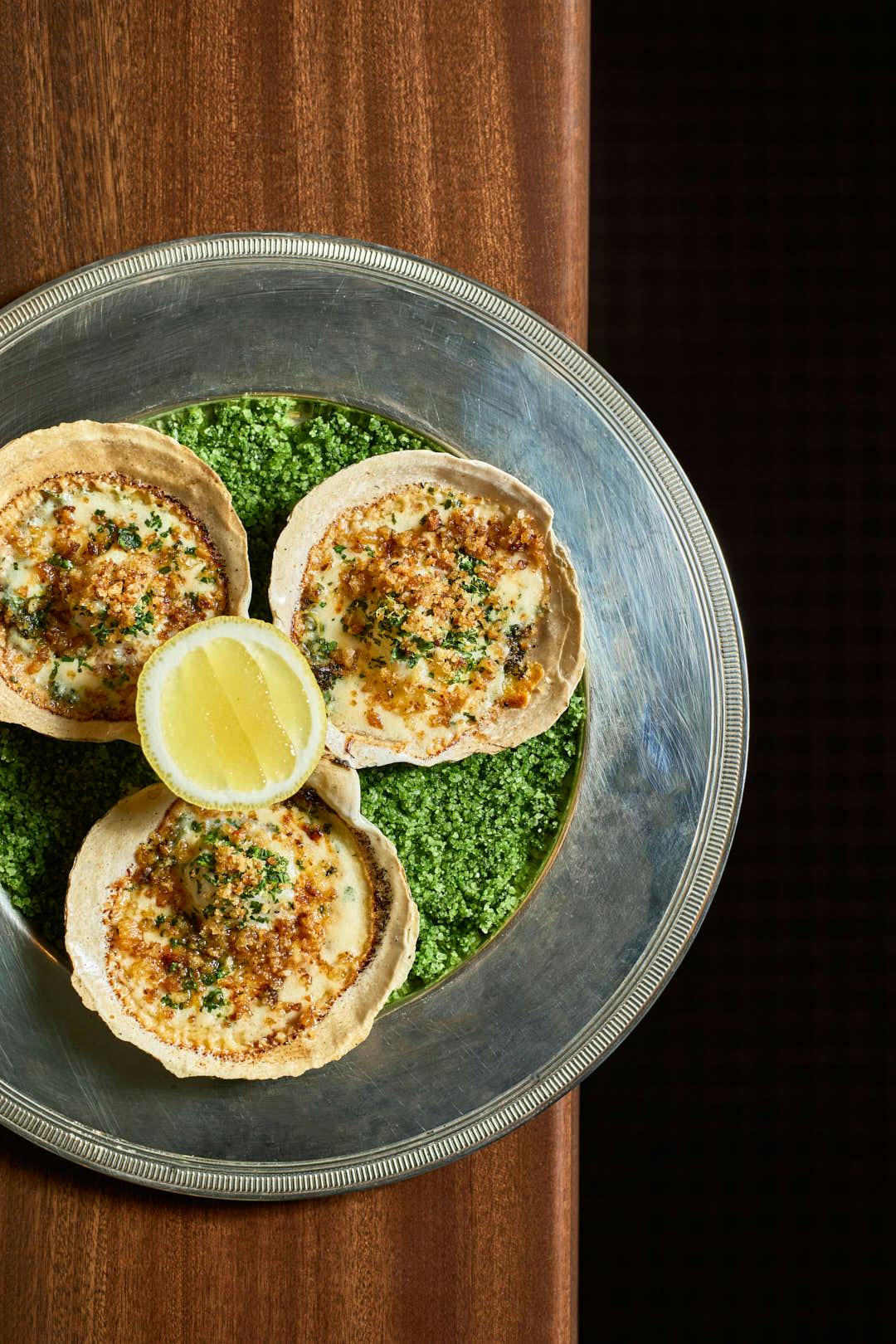 Eager to "bring dishes back to the forefront," as described by Iaboni, the team serves Scallops Rockefeller to a roomful of diners with little interest in the once-legendary last name. Updated with plump, east-coast bivalves, topped with sauce mornay, guanciale-riddled breadcrumbs and lemon gremolata, the dish is as loaded with textures and pops of salty, zingy, fat flavours as its affluent namesake was with cash.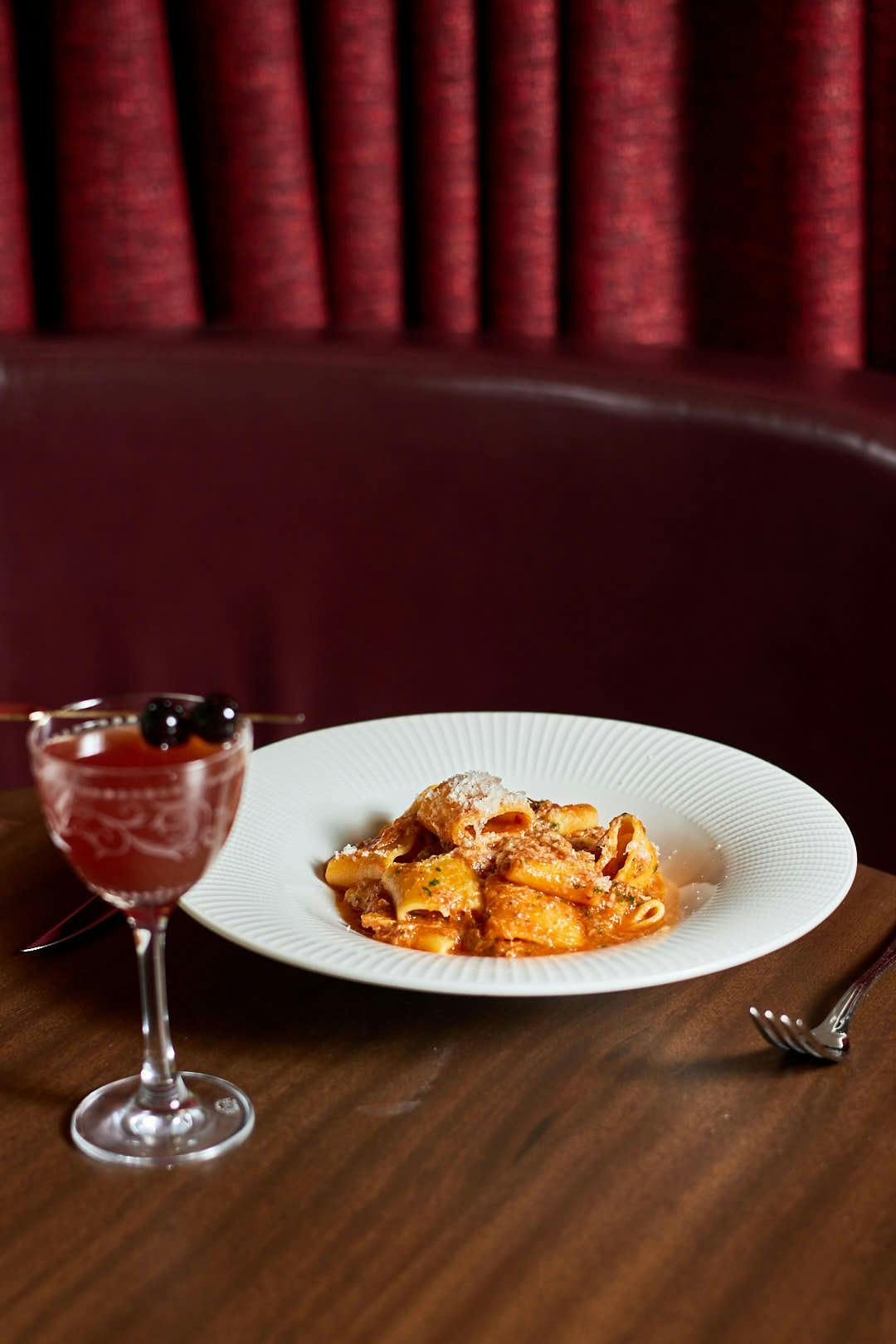 On a list of pastas that includes lively Lobster Fra Diavola and Agnolotti al Forno, Paccheri al Ragu is a shining example of the kitchen's dedication, no matter how complex the task at hand. A labour of love that starts with pig tails, coppa and house-made noodles, it ends in a deeply satisfying bowl that's rich with flavour and soul. It's a dish that's humble in origin, yet made to such high standards that it's as impressive as the rooms it's gobbled up in.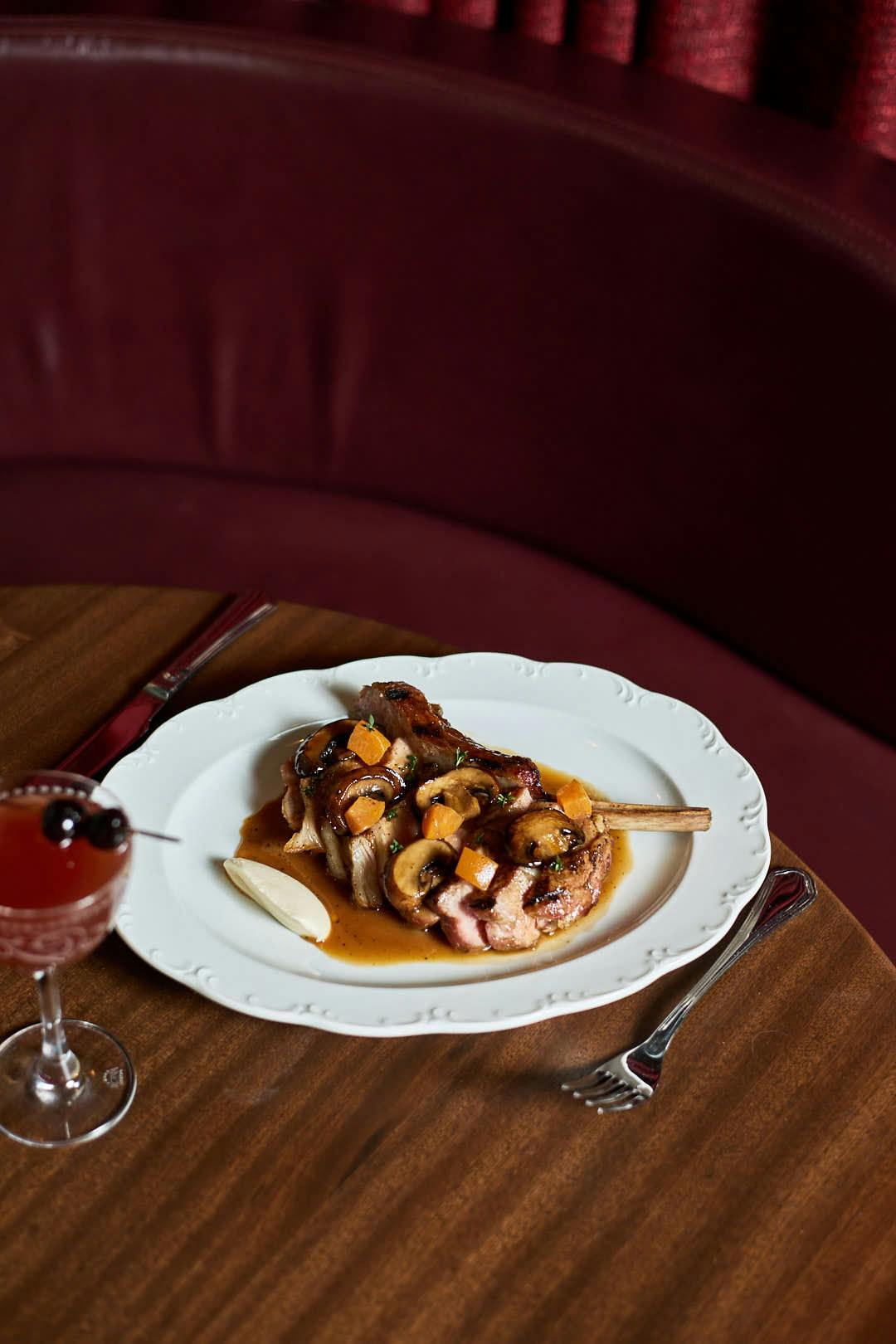 With so many worthy distractions, there's a risk that you won't make it to the Piatti section of the menu. Try your best to prevail. There, you'll be met with robust Swordfish Piccata, the ultimate throwback, Tournedos Rossini, and Veal Chop Marsala 2.0. Grown-up and glam, there's little to connect this substantial piece of milk-fed Mennonite veal to its past. True, there are cremini mushrooms and fortified wine, but the addition of preserved apricots, veal jus, and a fluffy companion of celery root purée plant this steakhouse classic firmly in a new age.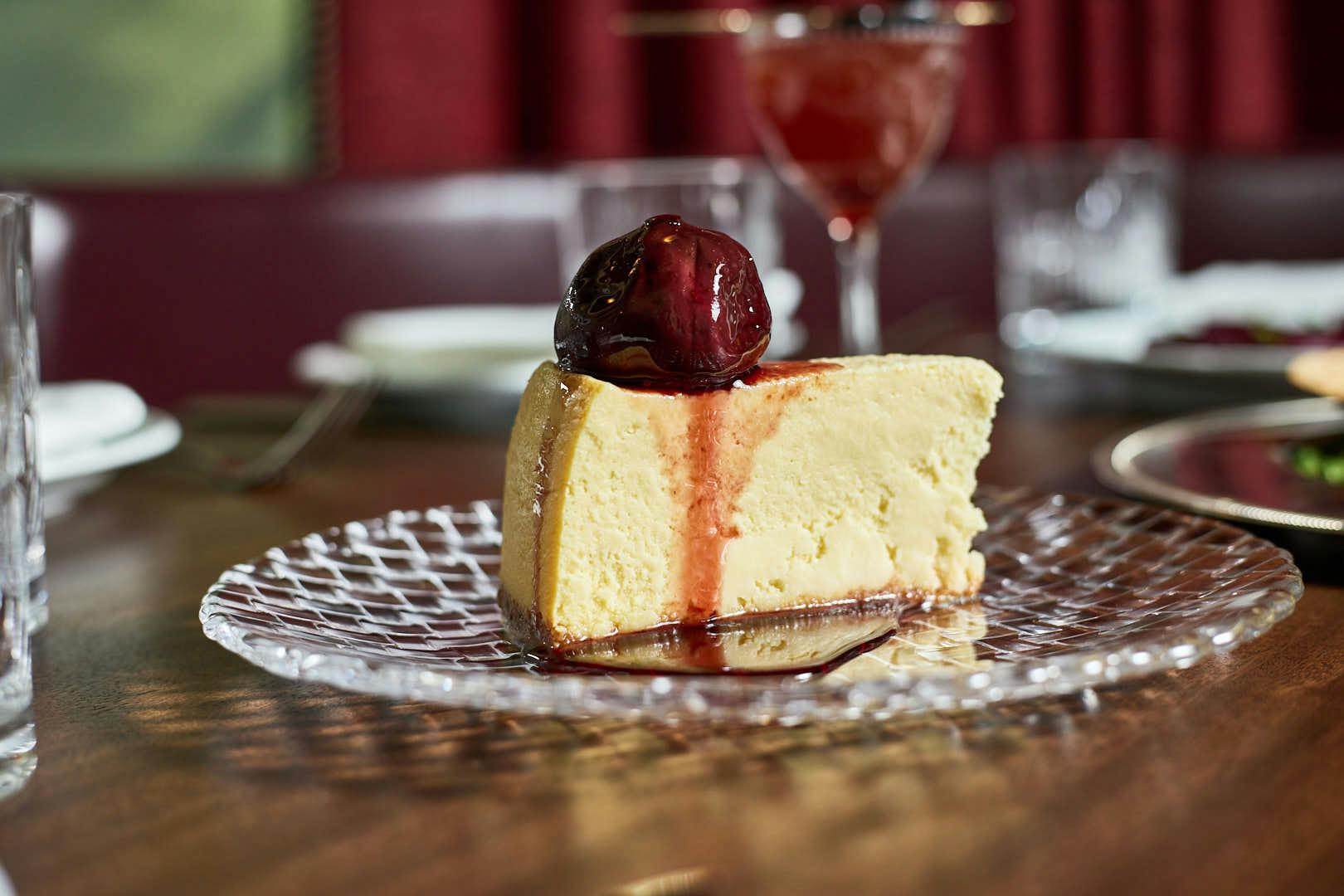 Prepared with the same attention to detail as every other dish, dessert is the only way to end a meal at Bar Prima. Topped with a port-poached fig, Prima Cheesecake gracefully straddles the line between Basque and New York styles. Smooth and rich, the dessert is made with goat and cream cheeses, and an amaretti cookie base. An Italian twist, each slice lacks the burnt exterior of the Spanish sweet and the dense interior of the American standard, but is delightfully complete without either one.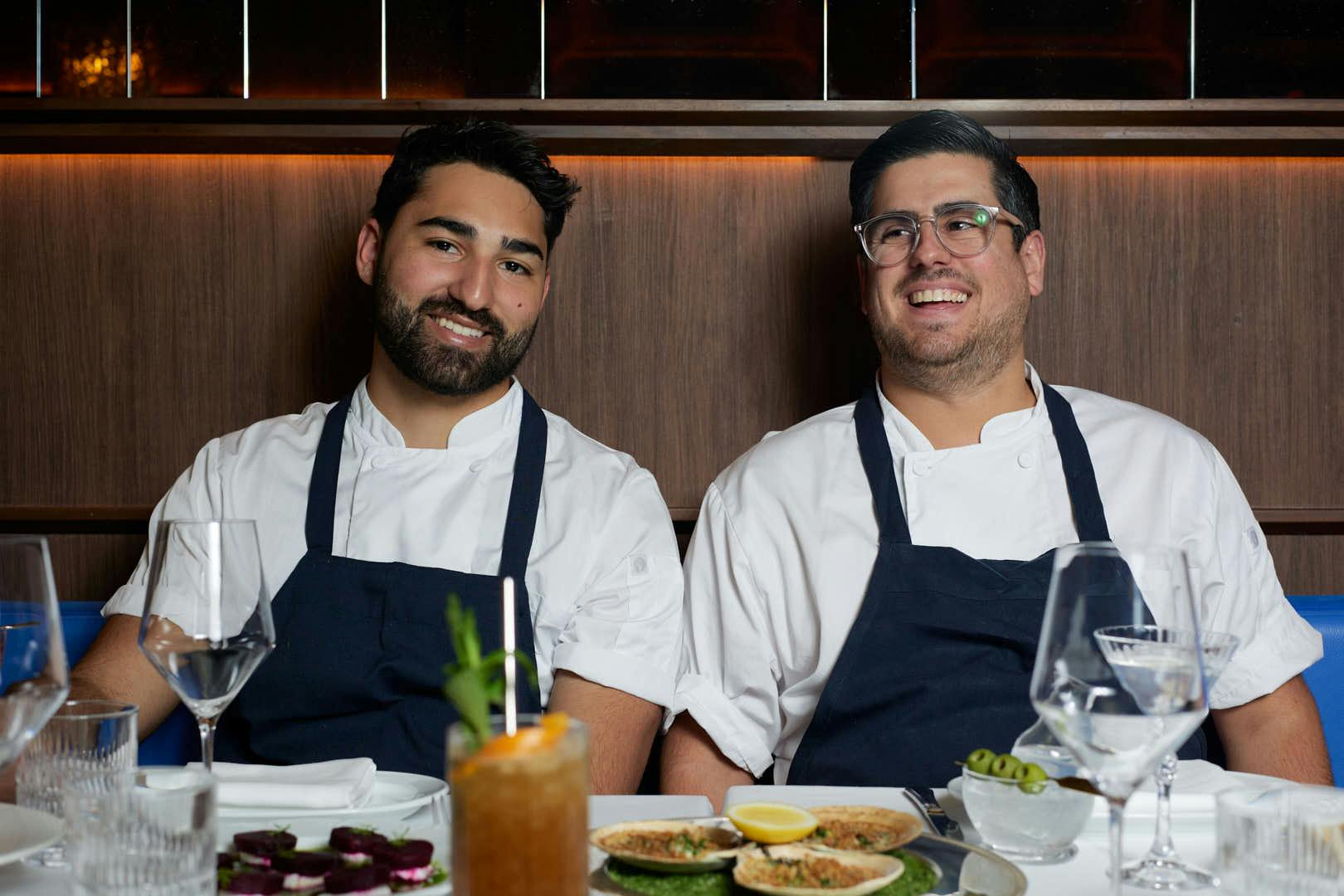 With a name that means first, or best, Bar Prima exudes the confidence of a team that has collectively hit its stride. The next time you're on Queen West, head toward the golden glow shining through the Murano glass at number 1136. It's hard to fully appreciate from the street, but beyond the sturdy front door there's an experience to be had that you won't want to miss.