Bar'kada offers Filipino-inspired comfort food served tapas-style.
Going along with the idea of tapas, the restaurant gets its name from the word barkada, which translates to "a group of friends" in Tagalog. Owner and Toronto DJ Jordan Rulloda, who also goes by the name DJ Tilt, poured his entire life savings into this new project replacing the now-closed Harlem Underground on Queen West. The restaurant was slated to open in April of 2020 but due to the pandemic, their first service was on Halloween.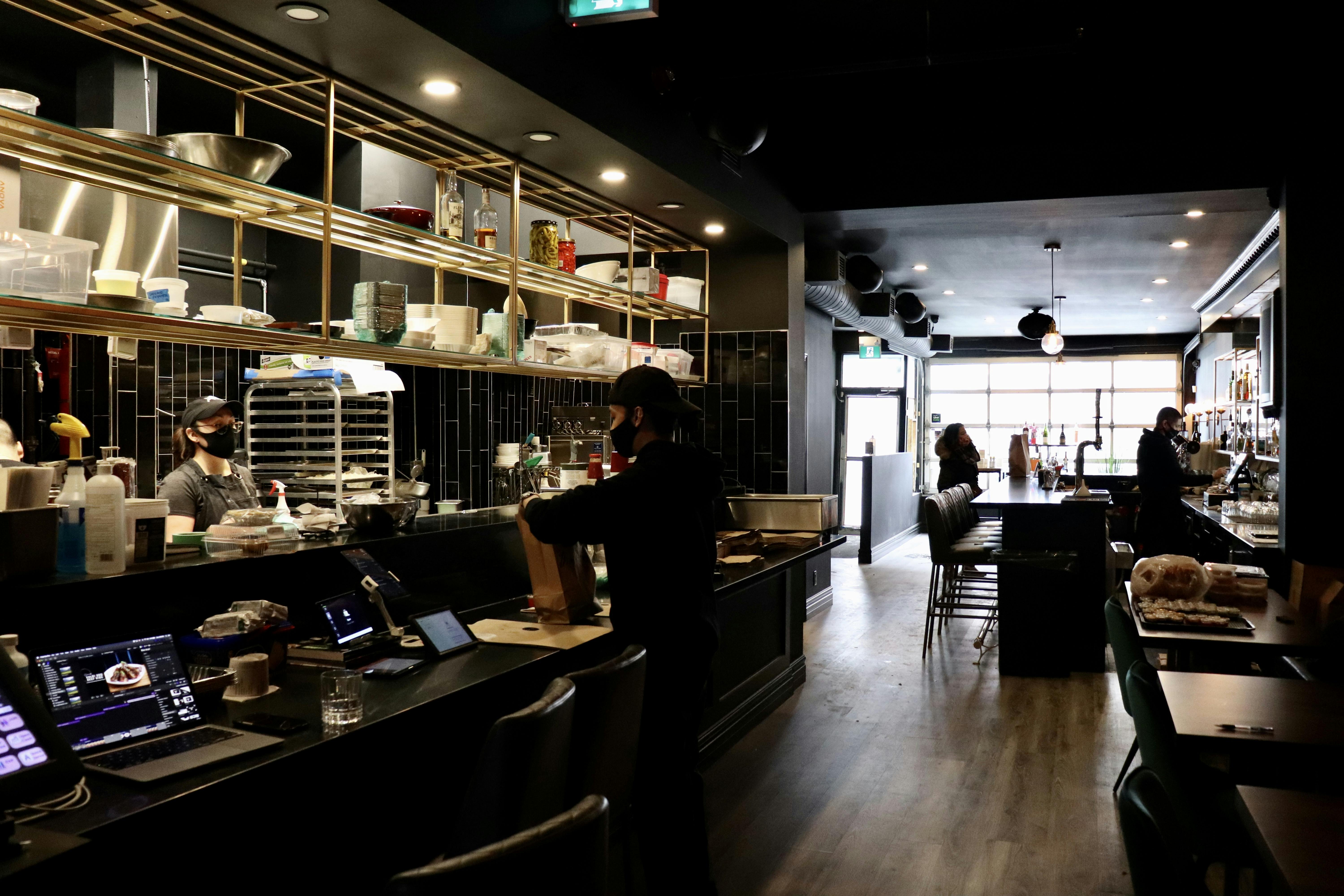 Like most businesses across the city, they need the community's help to stay afloat, especially since they aren't qualified for government relief programs as they're considered a new business. Rulloda has set up a GoFundMe page to help keep the restaurant alive.
The Space: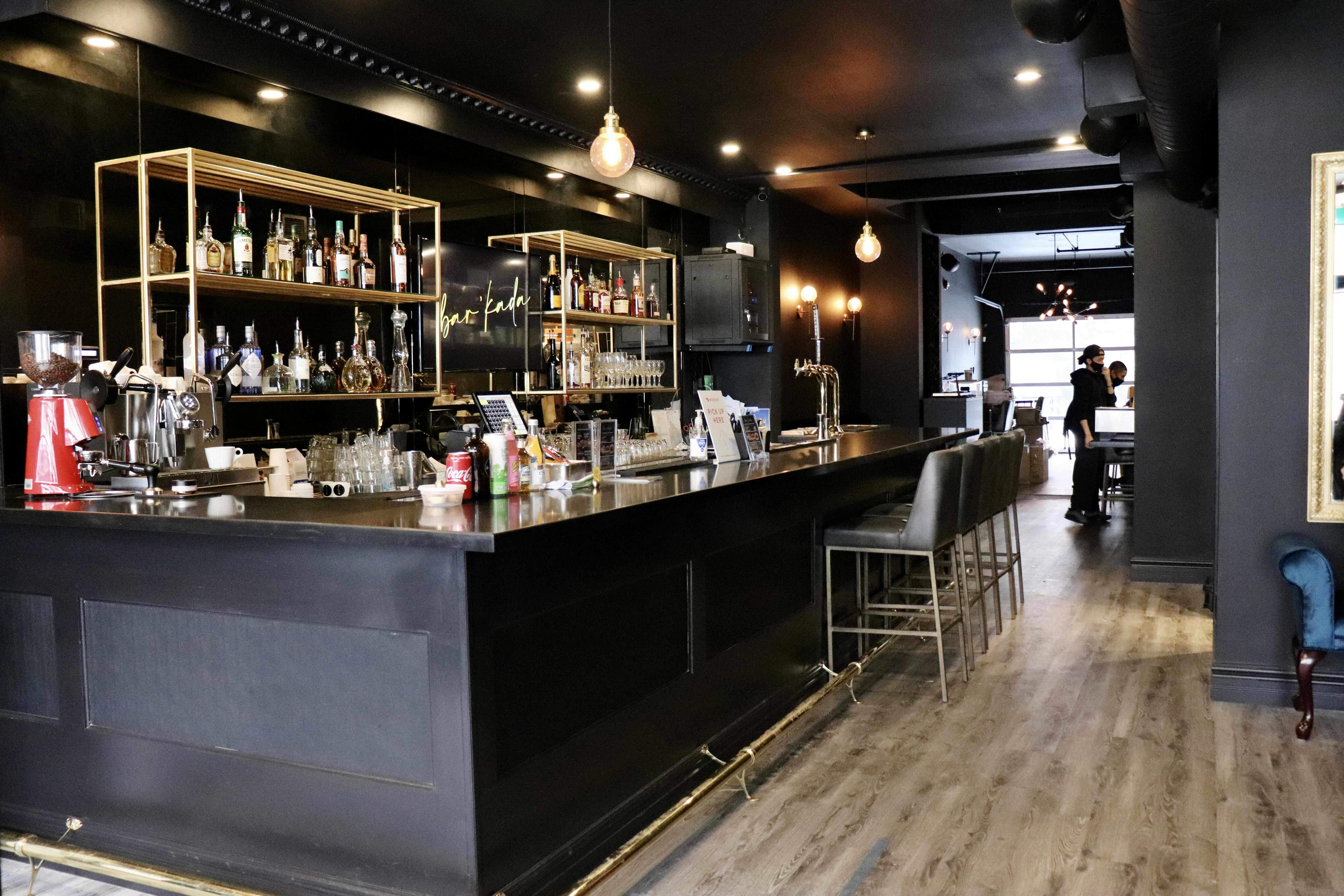 Although the space is narrow, it extends quite far back from the bottle shop at the front, which features a selection of wines that the LCBO doesn't carry.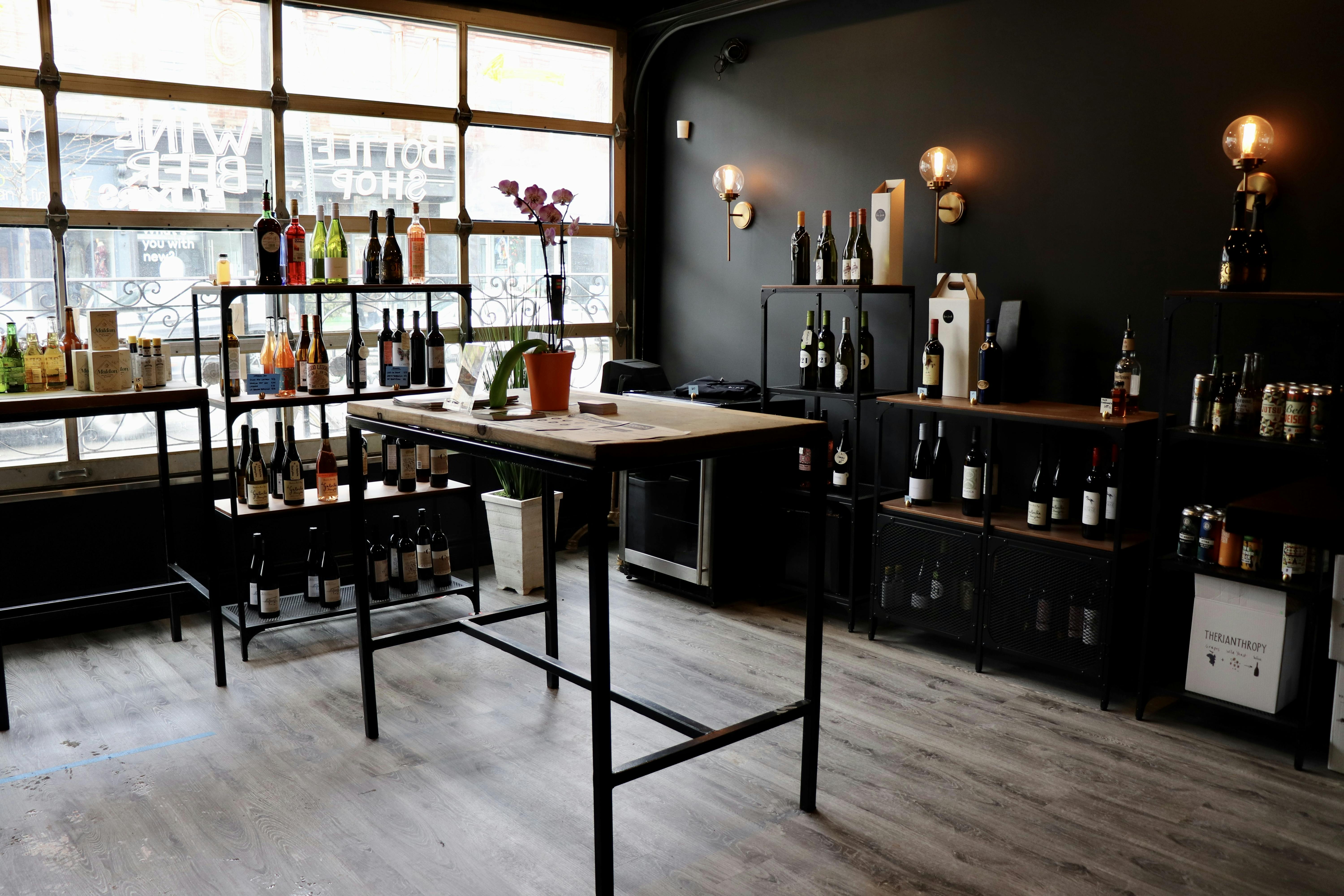 Seating areas are scattered throughout the restaurant, including the bar, open kitchen and back, which leads to an outdoor patio.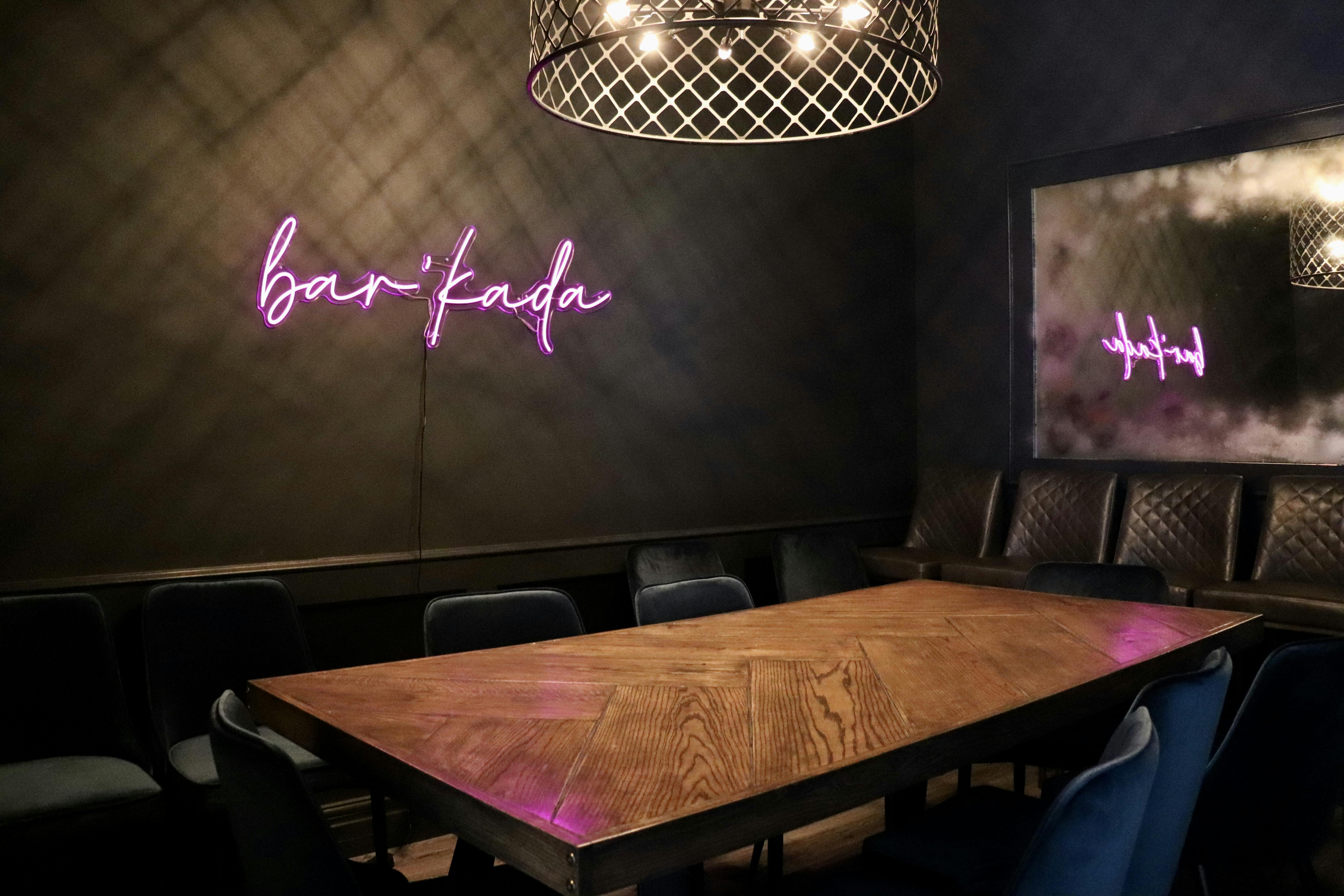 The Food: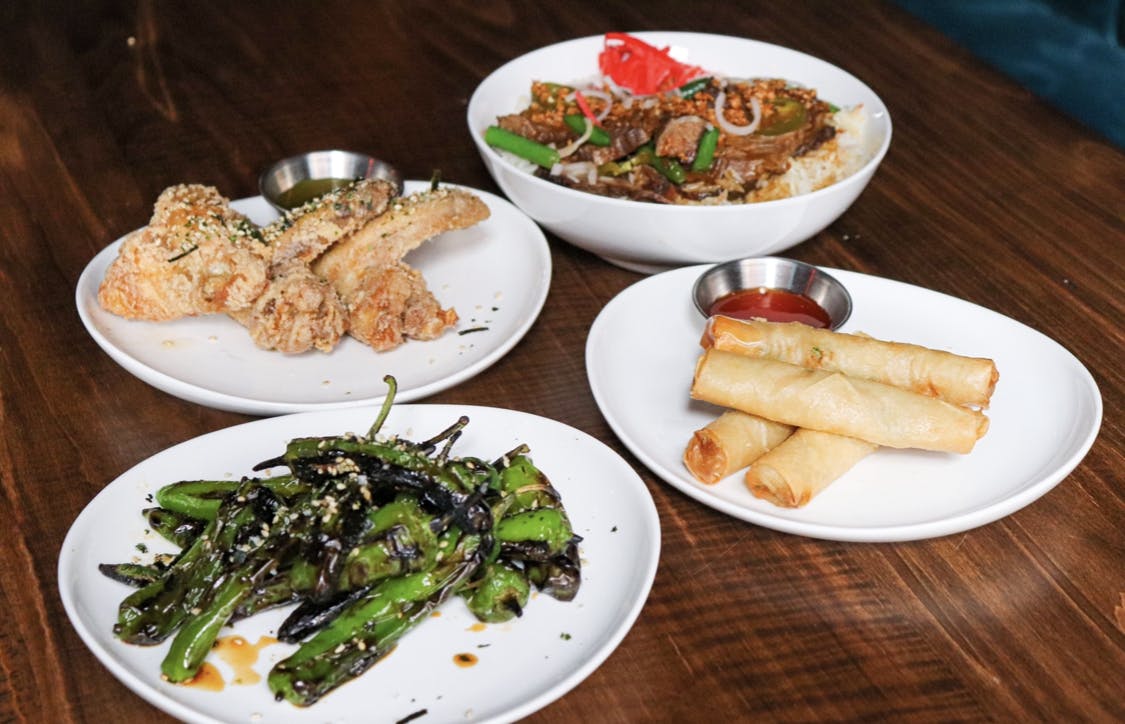 The food is served tapas-style, which means that everything is meant to be shared. However, due to the current situation where dine-in is not permitted, they've upped the portions of their dishes by making individual-sized meals.
The menu features comfort food classics with a Filipino twist.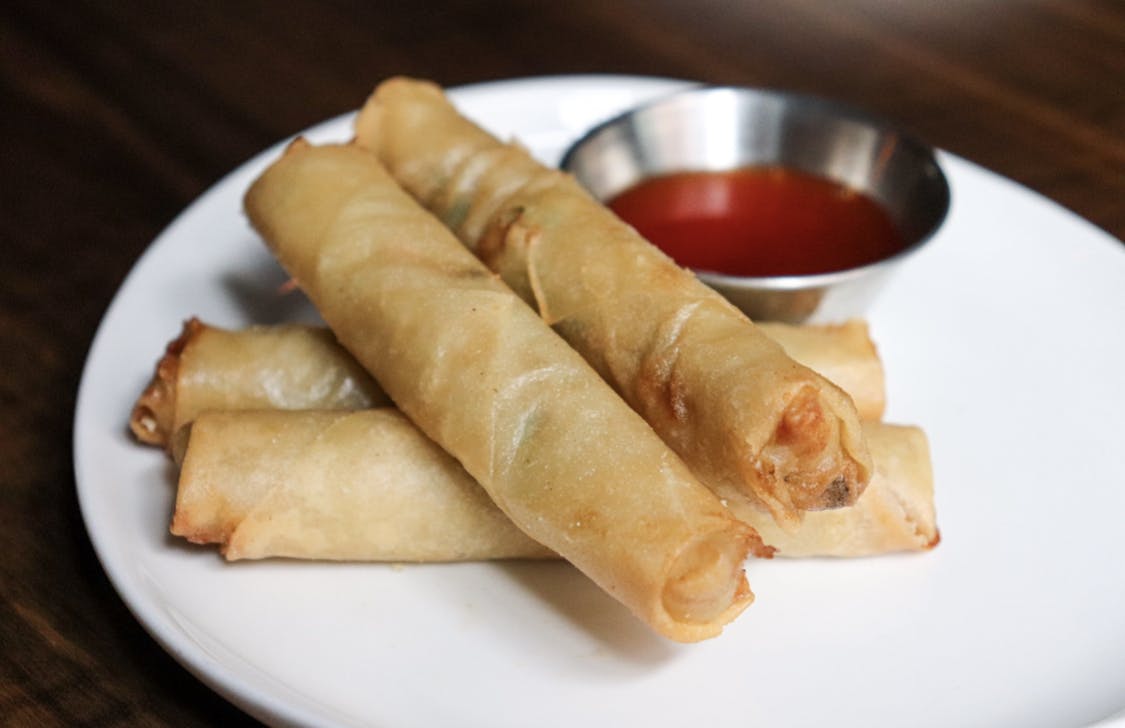 One of their starters is Lola's Lumpia ($8). These Filipino spring rolls are filled with pork, shrimp, carrots and onions, and are hand-rolled by Rulloda's mom. They're served with a sweet chili sauce that's made thinner using lime juice.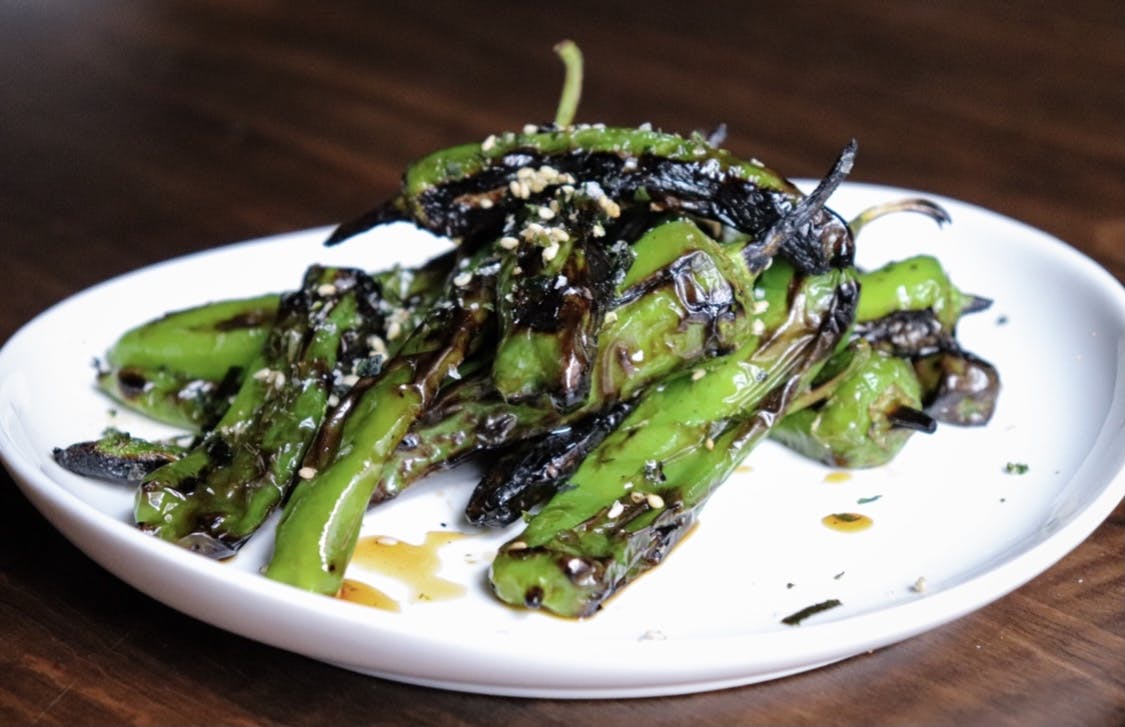 Another starter is their Charred Shishito Peppers ($8). They sit atop a chili vinaigrette (suka) and are seasoned with Maldon salt and furikake.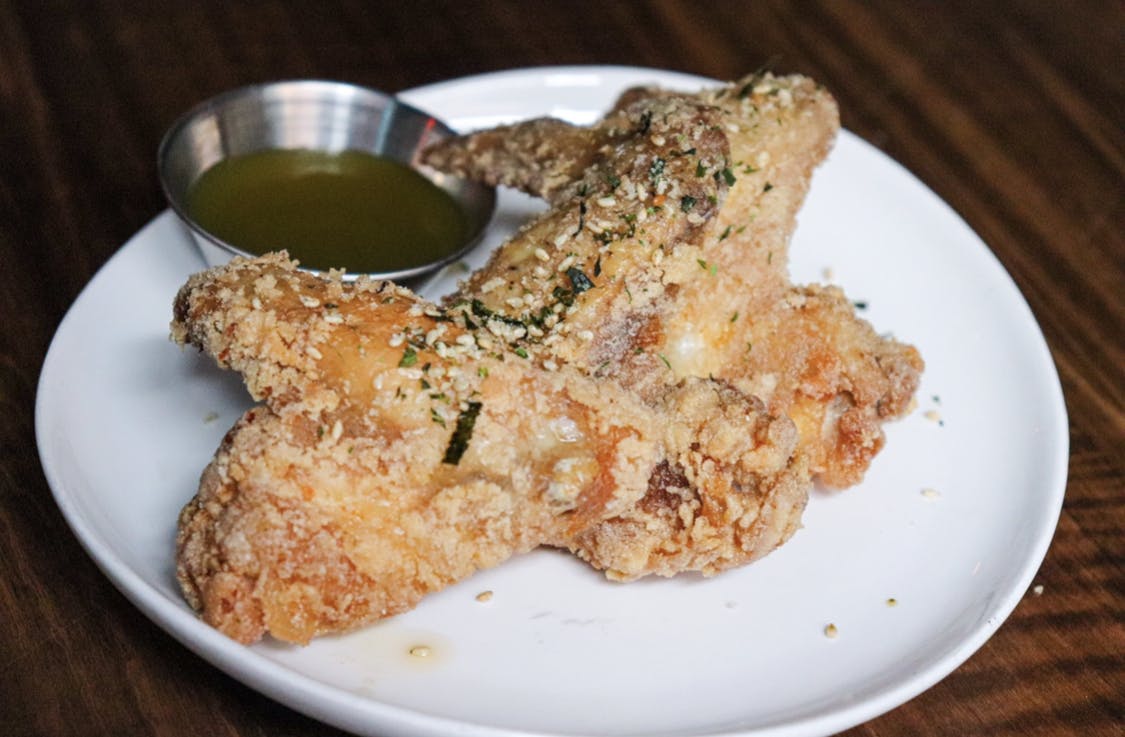 A pound of Chicken Wings ($9) makes for the perfect shareable. The fried wings come with your choice of dipping sauce. Choose from house-made fermented honey garlic hot sauce, sweet chili or BBQ.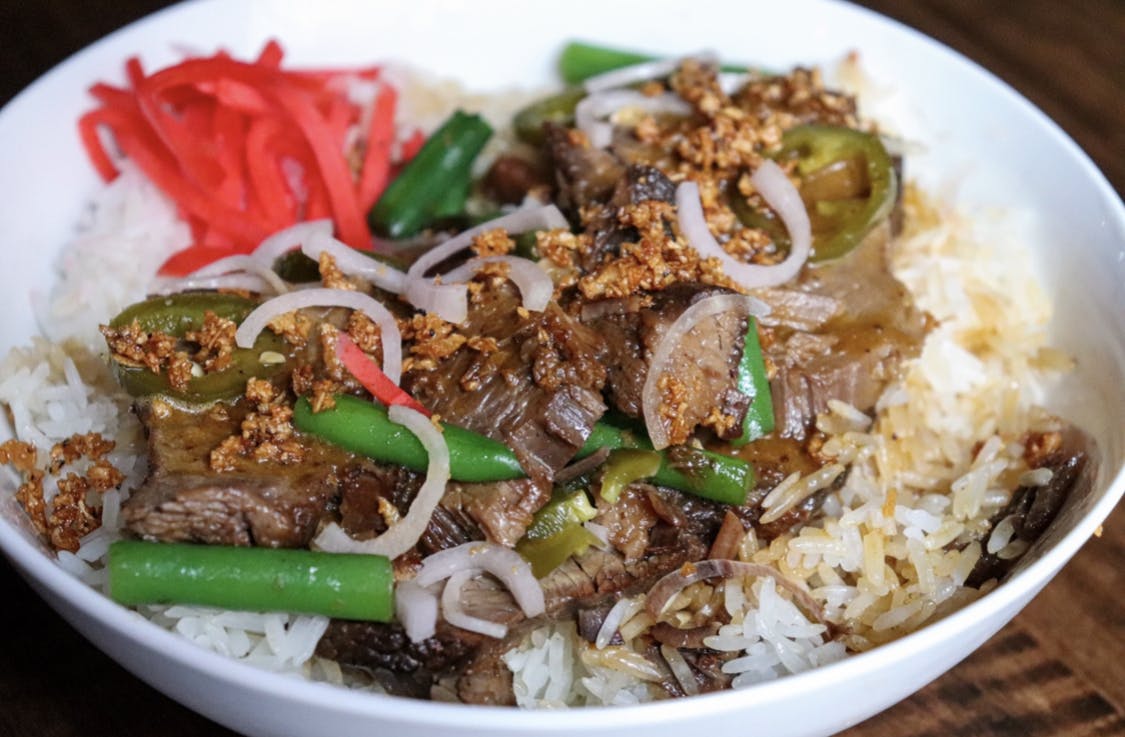 The Braised Brisket Bowl ($17) is a hearty main. It consists of slices of their 24-hour sous vide beef brisket, green beans, pickled jalapeños, ginger scallion oil, preserved ginger and crispy garlic, all on a bed of white rice.
Bar'kada is open for takeout and delivery.