A partnership between a specialty coffee roaster and an Italian bakery may sound too good to be true, but Barocco x Nino fuses the two together for a unique and dreamy cafe experience, complete with gourmet pizzas, pastas, bakery items and specialty retail goods.
The Space: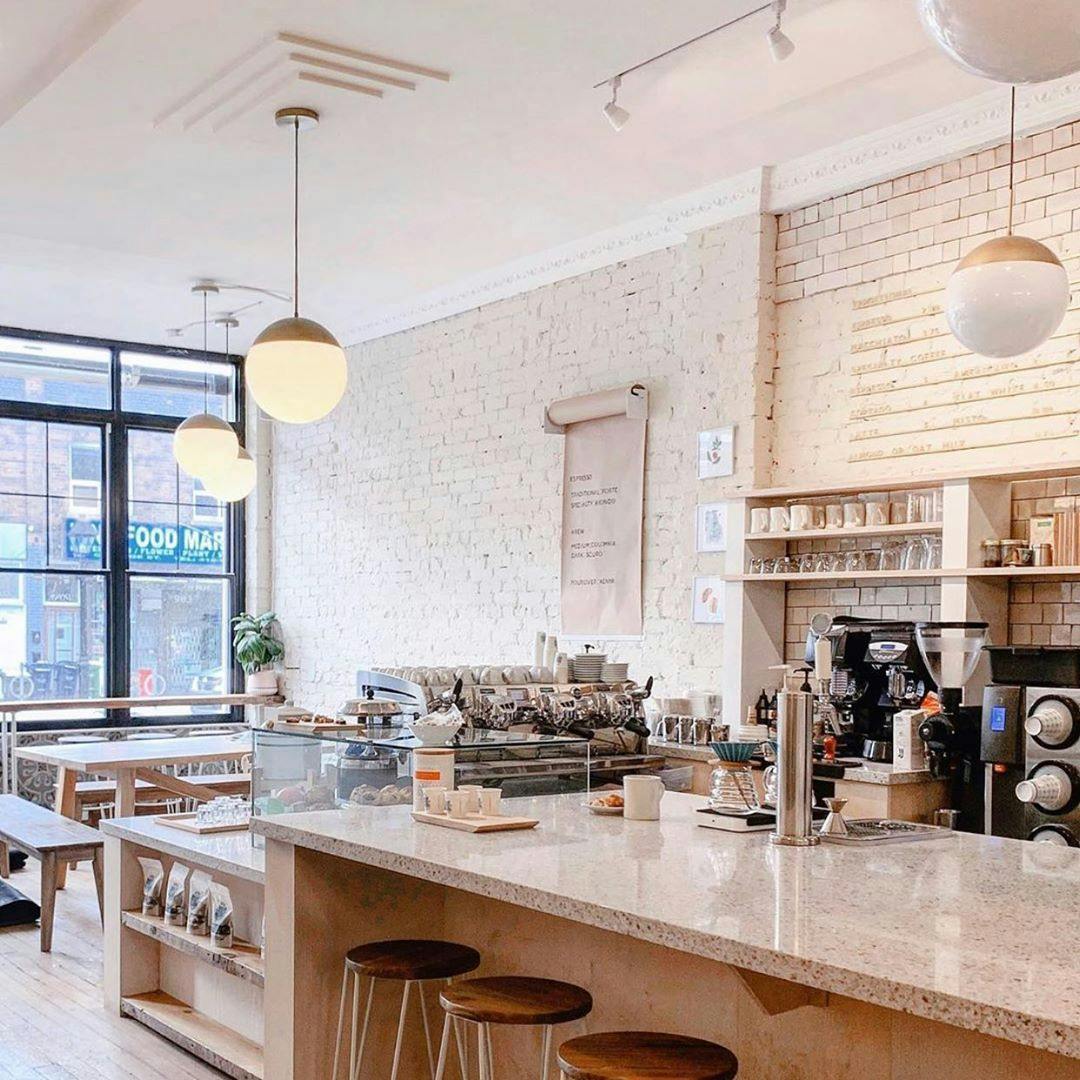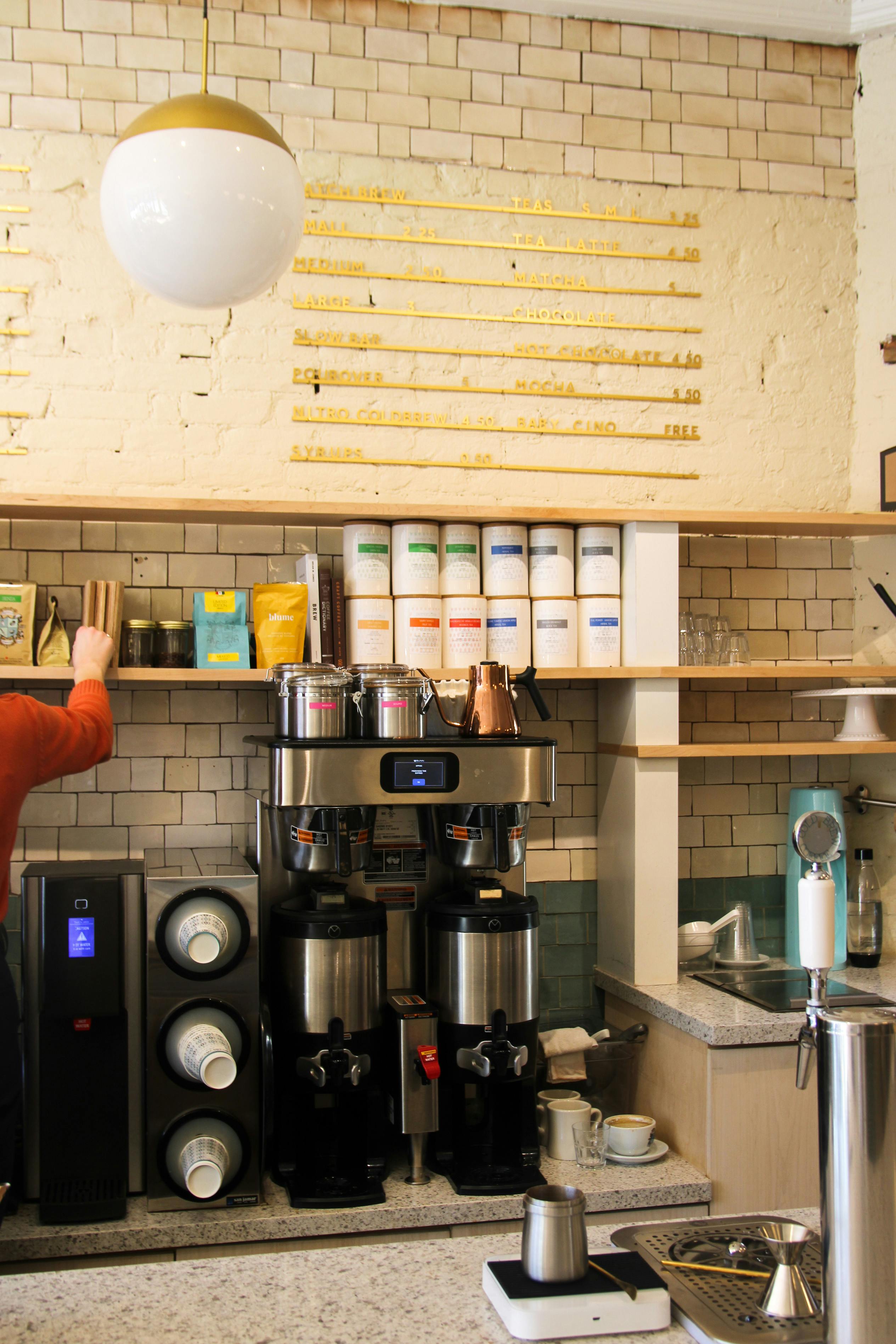 The Drinks: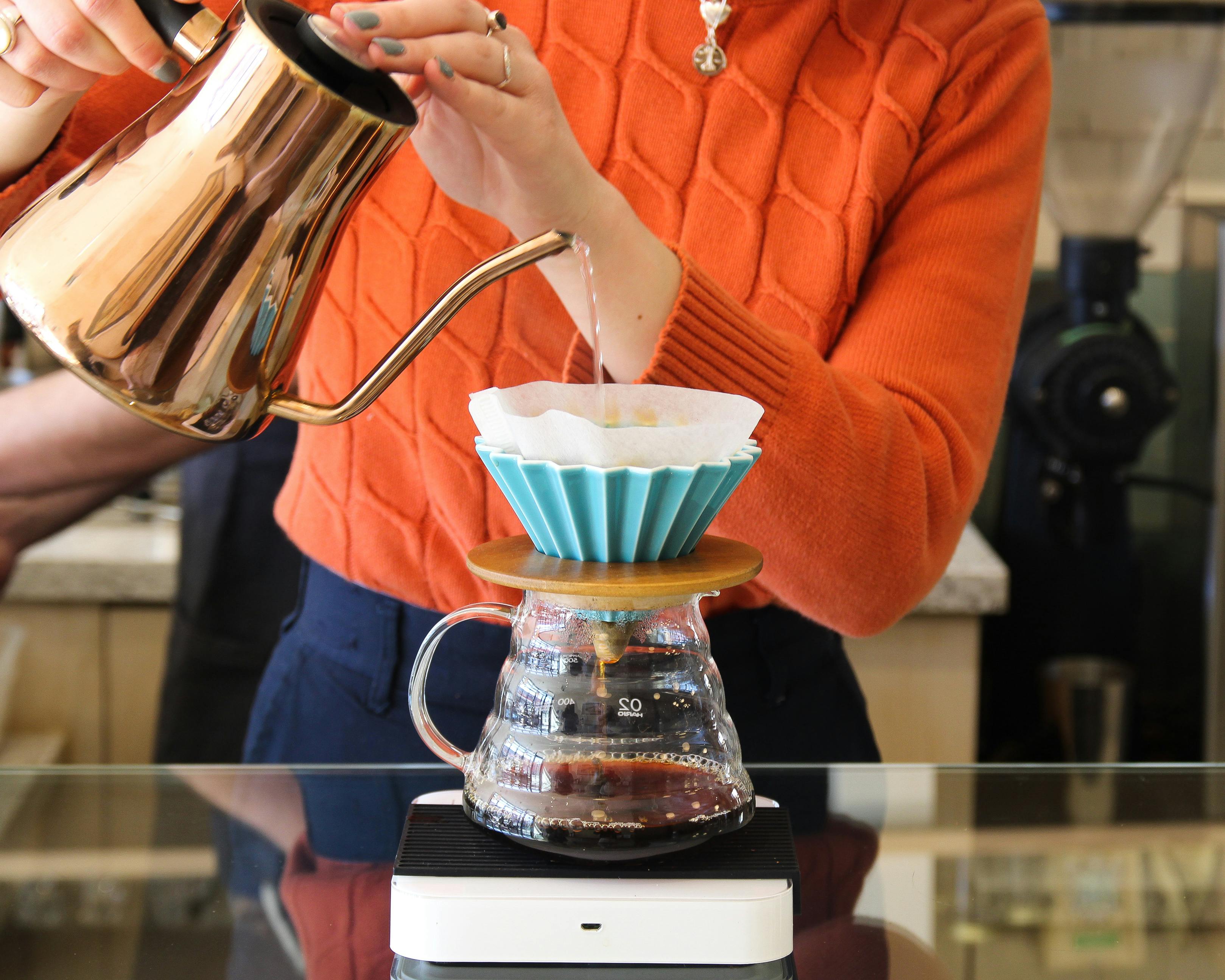 This is the first physical location for Barocco Coffee Company, who roast their own coffee beans and supply to locations across the city. Not only can you enjoy one of their rich espresso-based beverages here, but they also have a coffee roaster at the back of the space for on-site weekly roasting, as well as an area for training baristas who use their coffee. Bags of their different bean varieties are also on sale, of course.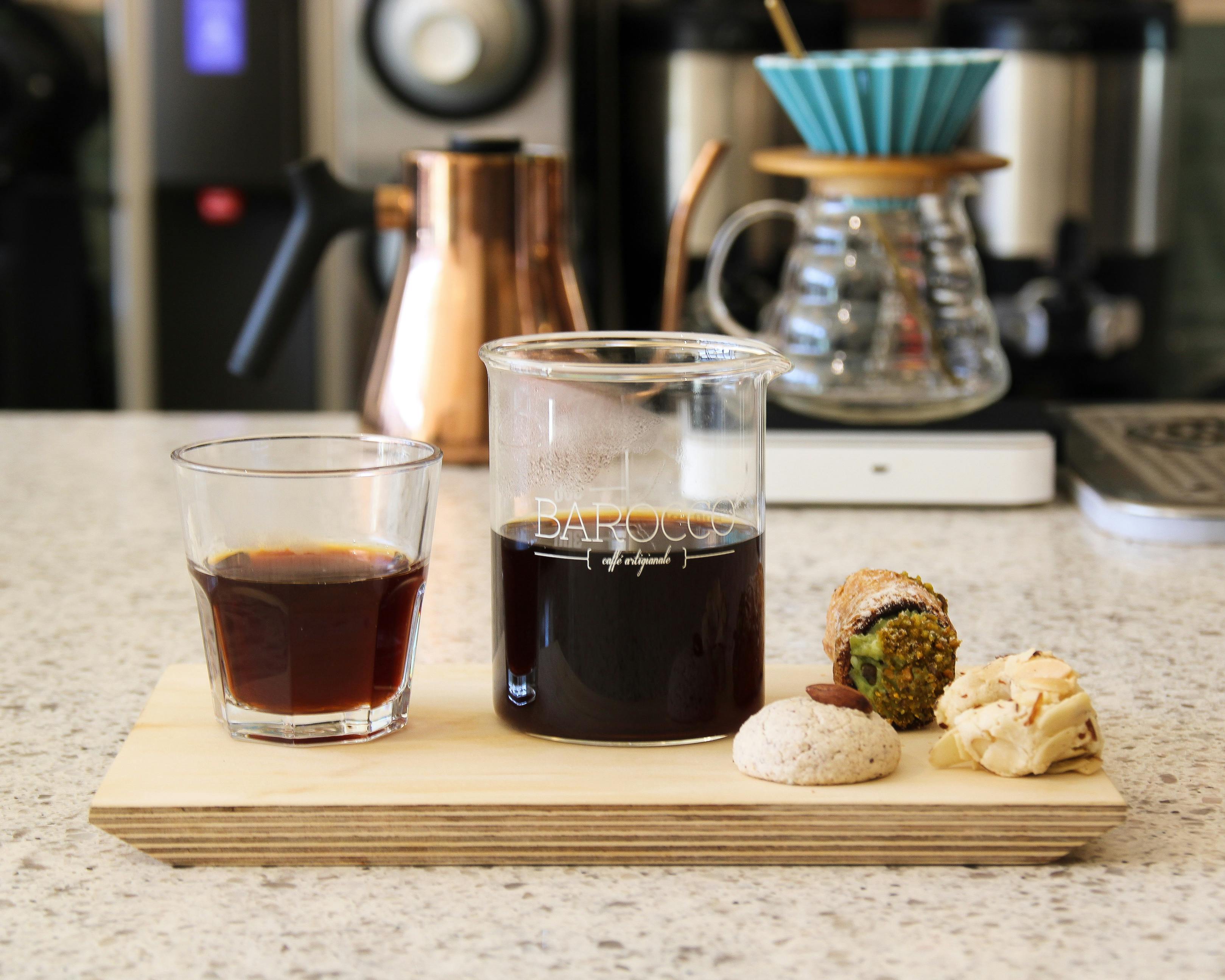 The Food: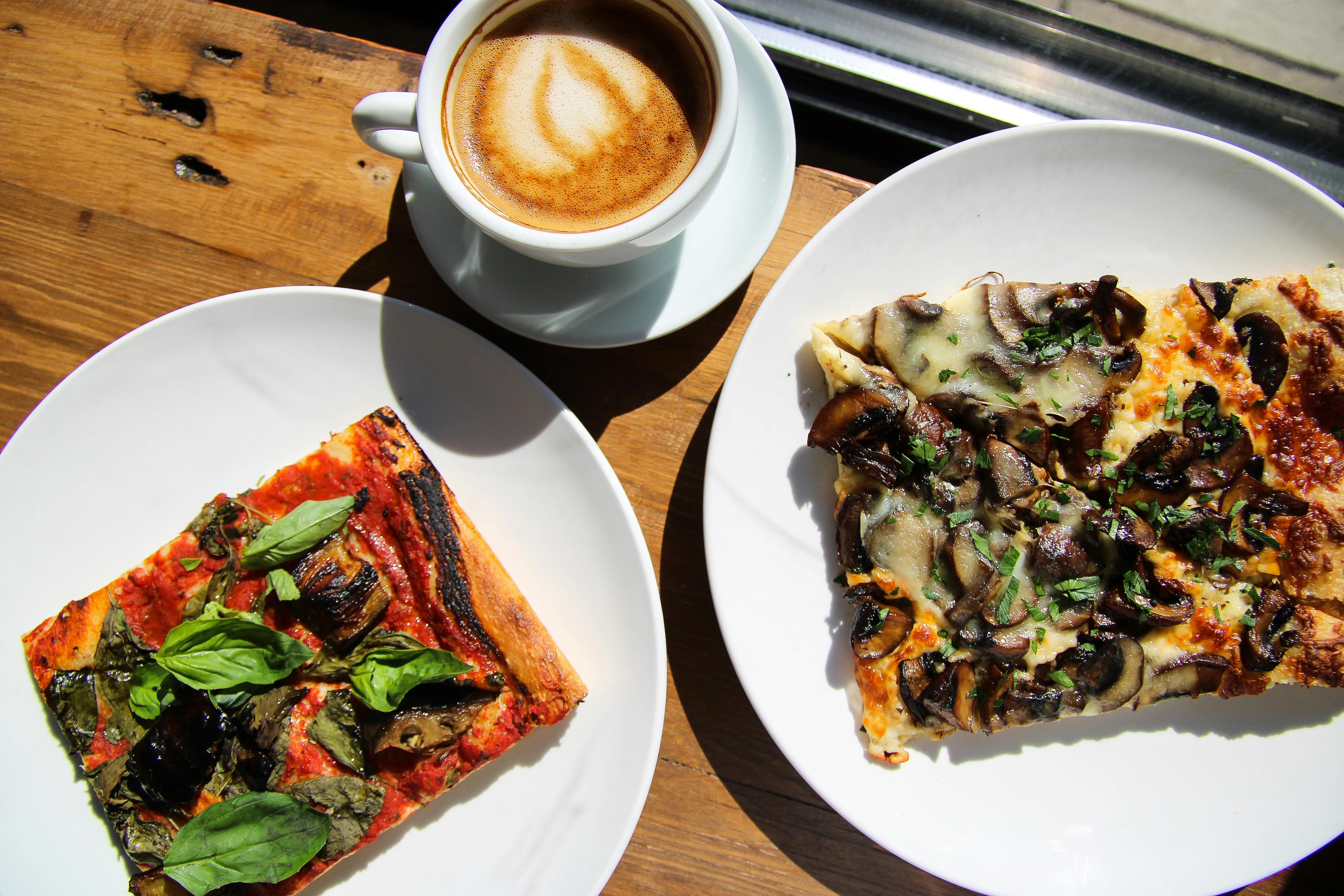 Grilled veggie and truffle mushroom pizzas.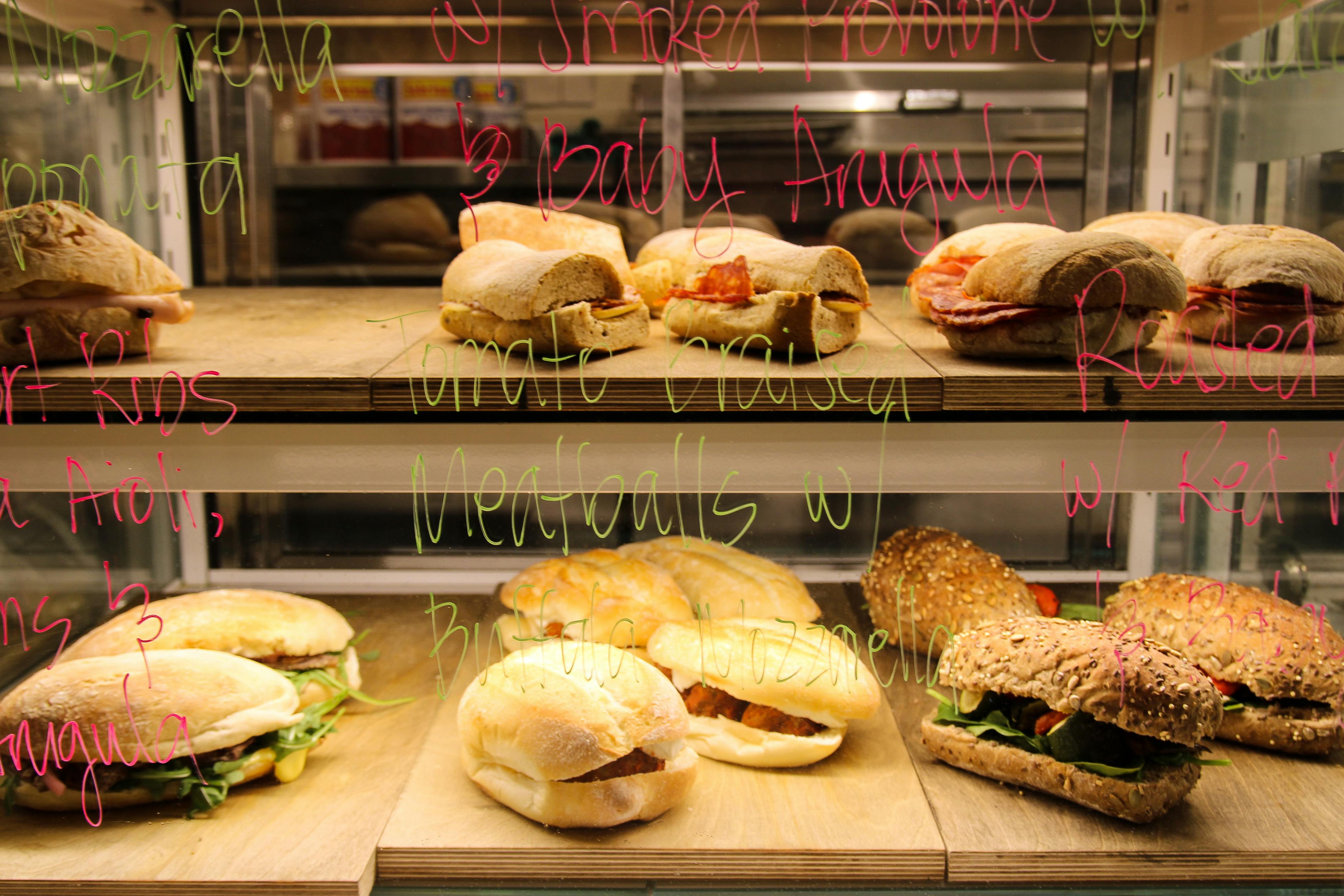 The sandwich bar; offering short rib, meatball and vegetarian options.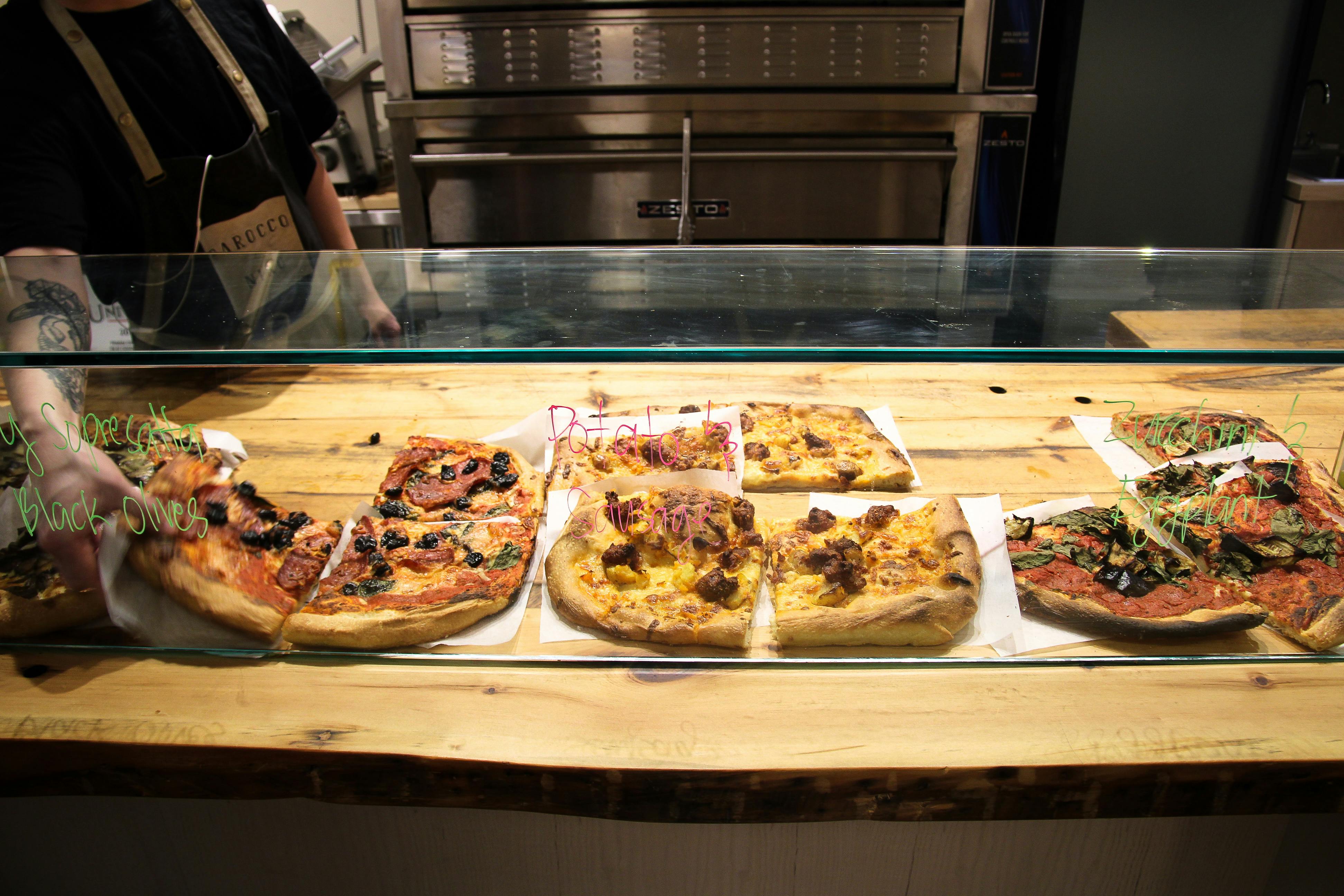 The pizza bar; offering potato and sausage slices, as well as zucchini and eggplant.
Nino D'Aversa, an Italian bakery and trattoria found in the GTA, brings their food experience downtown with a variety of homemade pizzas, pastas and sandwiches (both meat and veggie), in addition to freshly baked breads and a colourful salad bar. All of the super fresh, seasonally-focused food can be enjoyed at a table or brought home.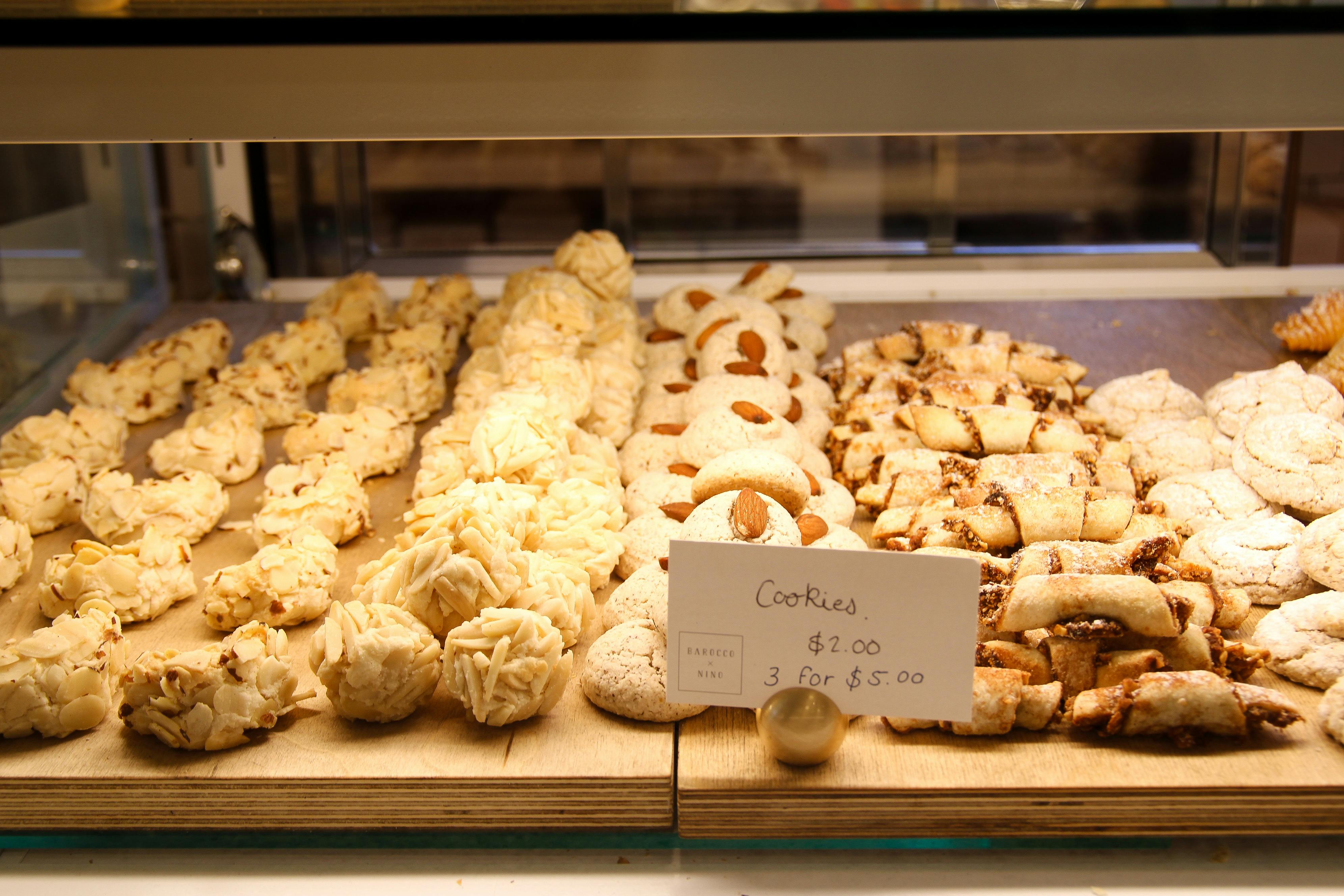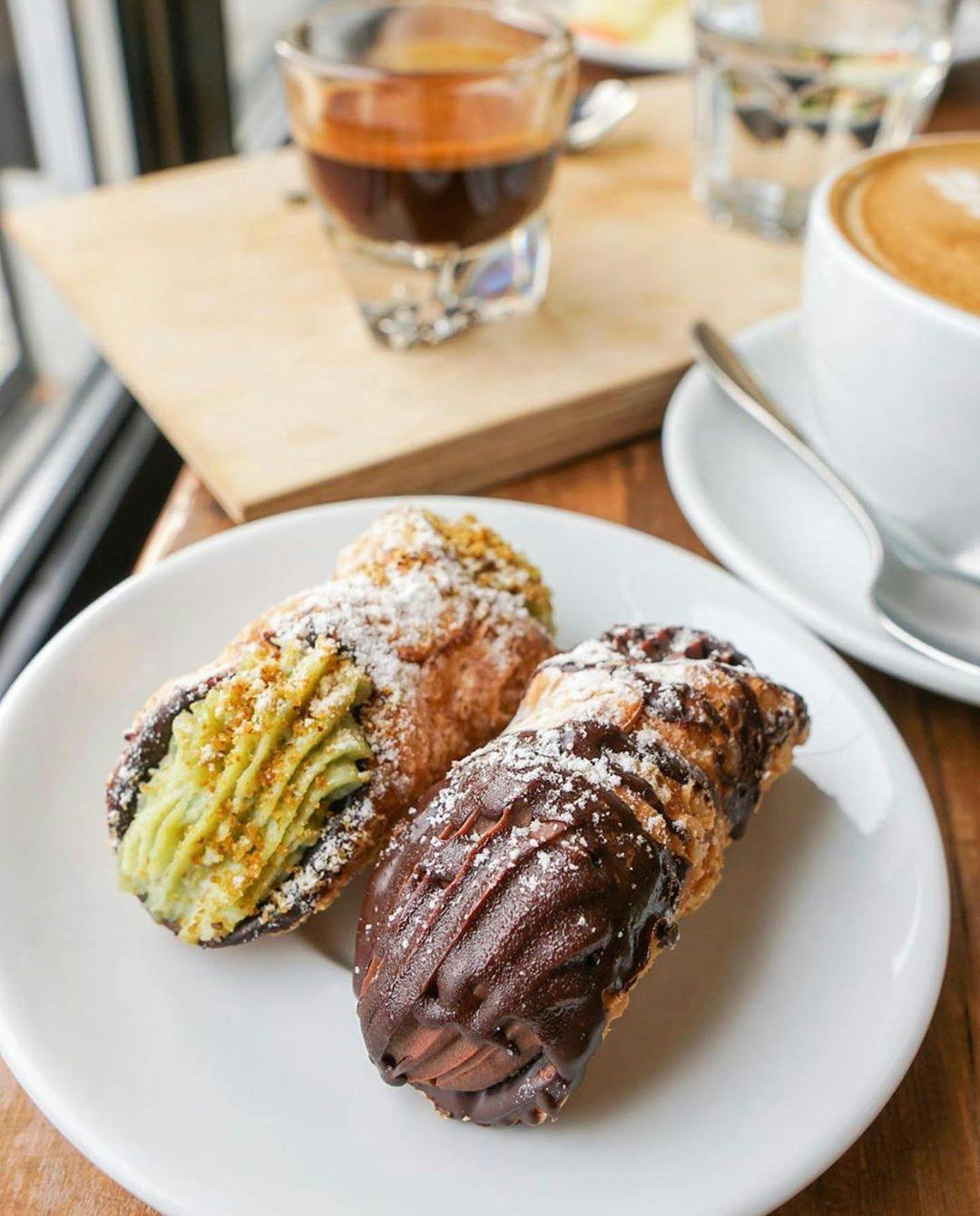 For dessert, they bake up Italian classics like cannoli and almond cookies, and get a few items from outside vendors like Tori's Bakeshop and Baker & Scone. A few shelves display specialty items for sale in addition to their coffee beans, like olive oil, dried pastas and artisanal chocolates.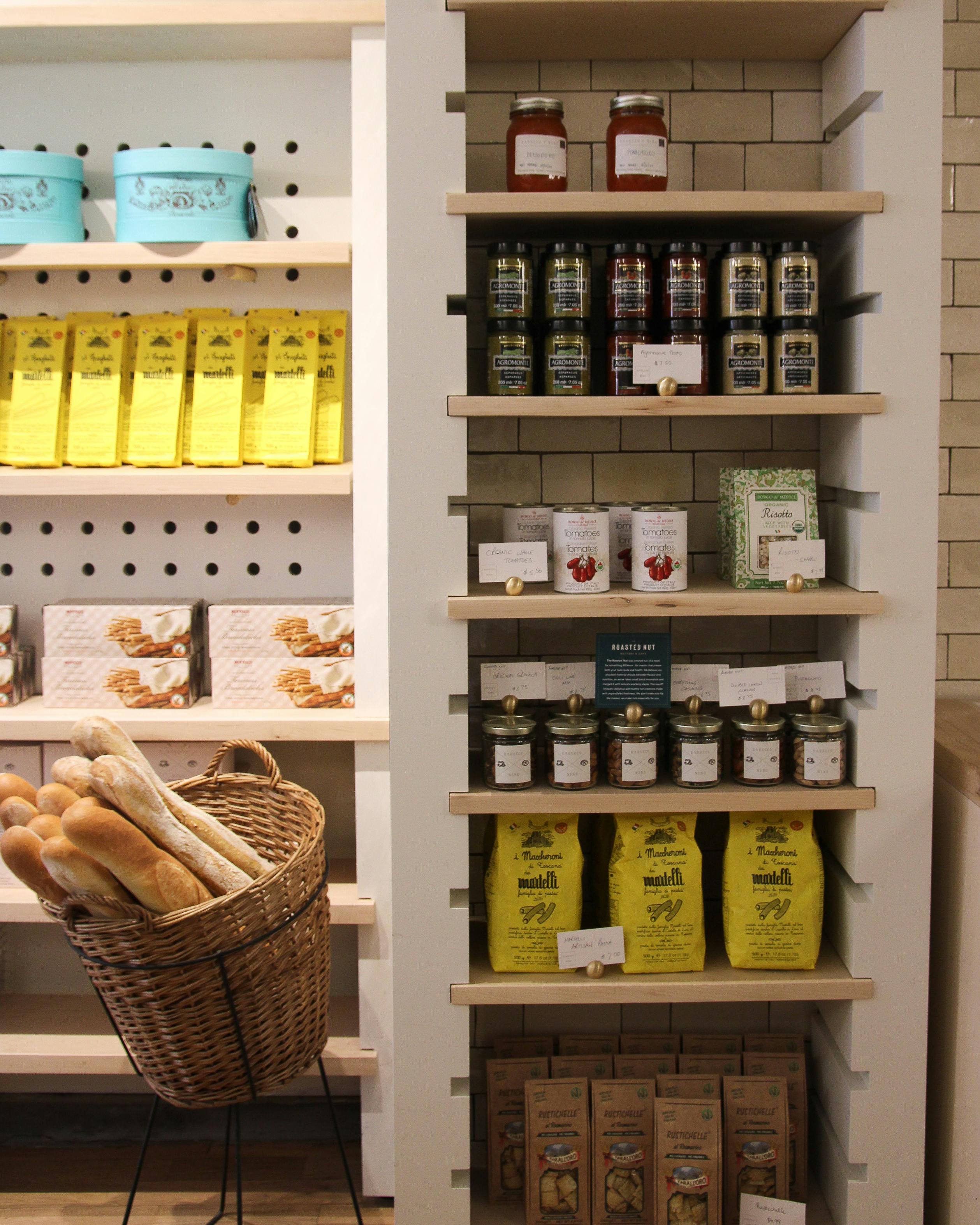 The bright and airy space is situated on College just west of Dovercourt, and is the perfect neighbourhood spot to grab a cappuccino, get some work done at one of their roomy tables or enjoy a delicious Italian lunch.