Bom Dia is a modern family-run bakery that specializes in Portuguese pastries like their pastéis de nata.
Named after the Portuguese greeting for good morning, this cafe will transport you straight to Portugal through their food, drinks and interior. Their selection of baked goods changes often, with items being produced in small batches throughout the day. This means that everything you're getting is fresh as most products are made in-house.
The Space: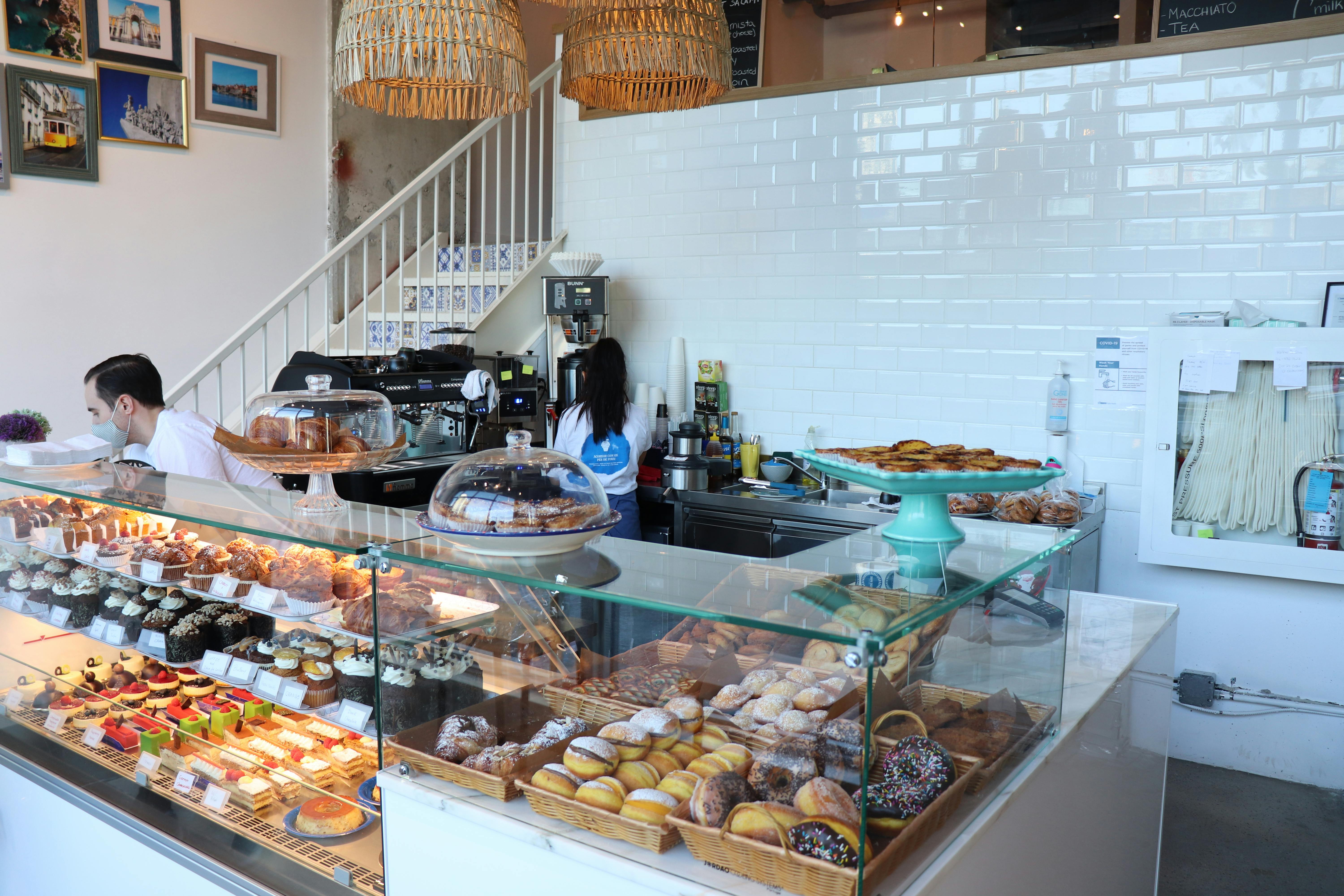 Located at the corner of Queen and Dufferin, this high-ceilinged two-storey building is adorned with pictures of Portugal on the wall and a staircase with Portuguese tiles leading to the dining area.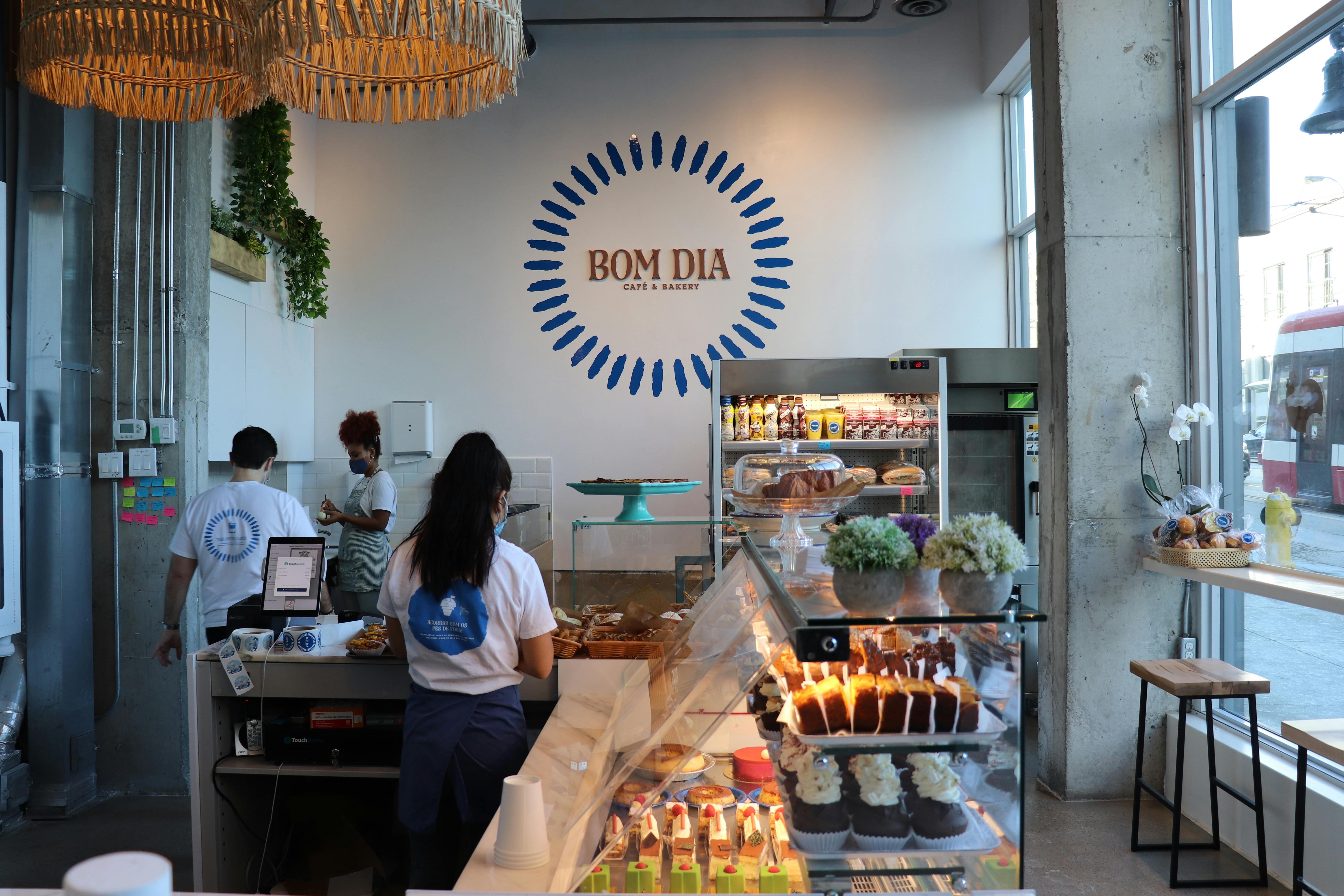 Not only are their tiles imported from Portugal but also their marble countertops, coffee machine and plates.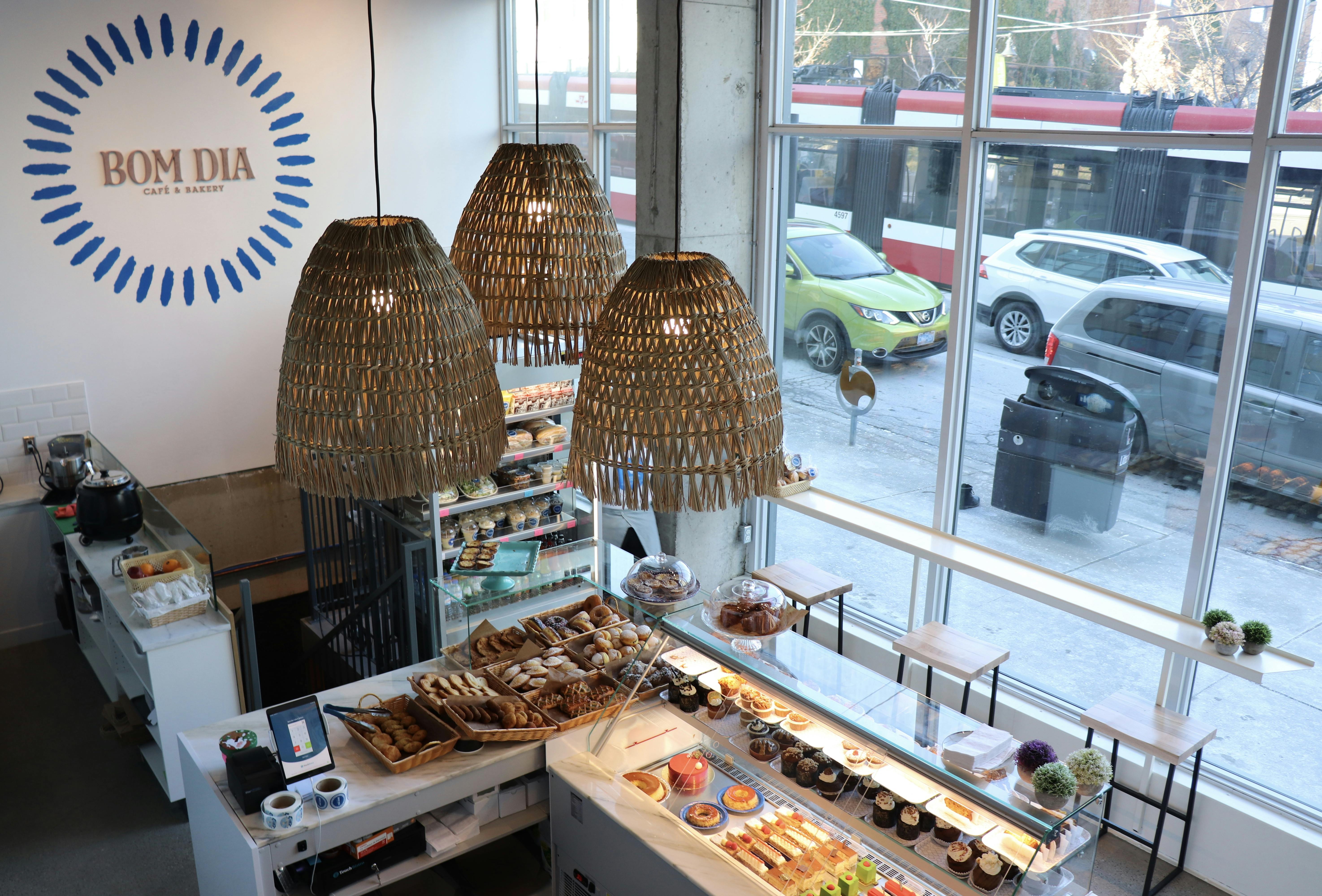 The space is bright thanks to huge floor-to-ceiling windows that allow passersby to see the cafe in full swing, including items being put in and taken out of the oven.
The Food:
All of their products are freshly made every day using Portuguese ingredients. They have plenty of sweet items and savoury delicacies like sandwiches and soups and drinks such as coffee, fresh-squeezed juices and milk or yogurt-based smoothies.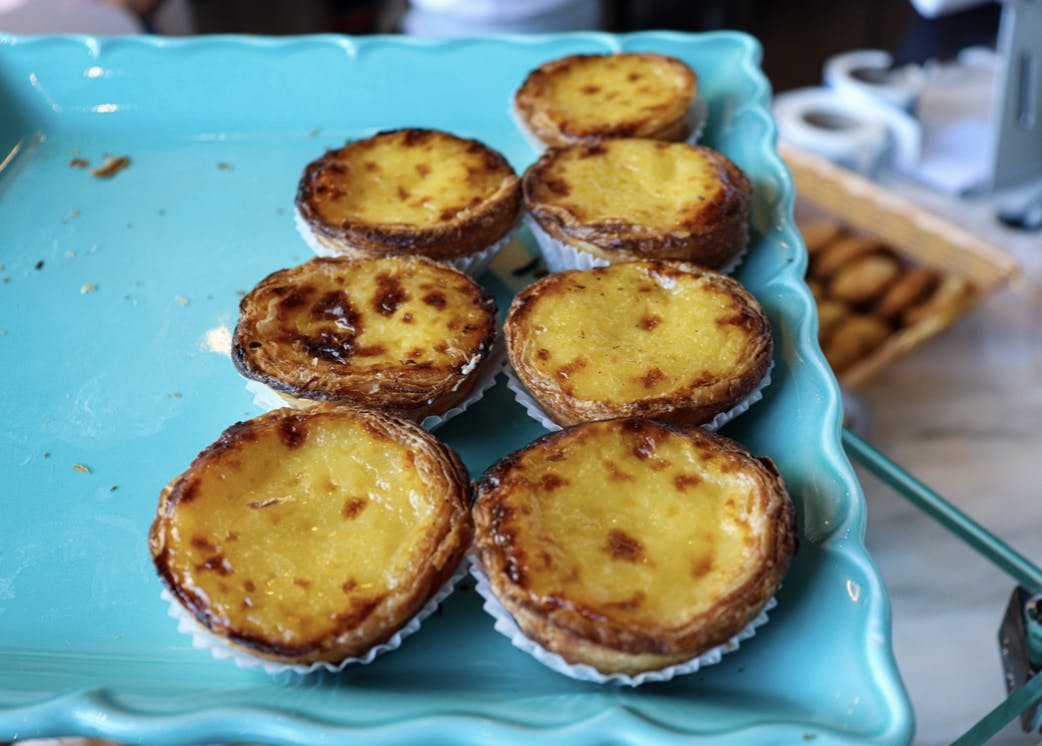 Pastéis de nata is their specialty item. The custard tart has a crispy pastry that holds a rich and fluffy egg custard. It's scorched at the top, creating a caramelization on the custard.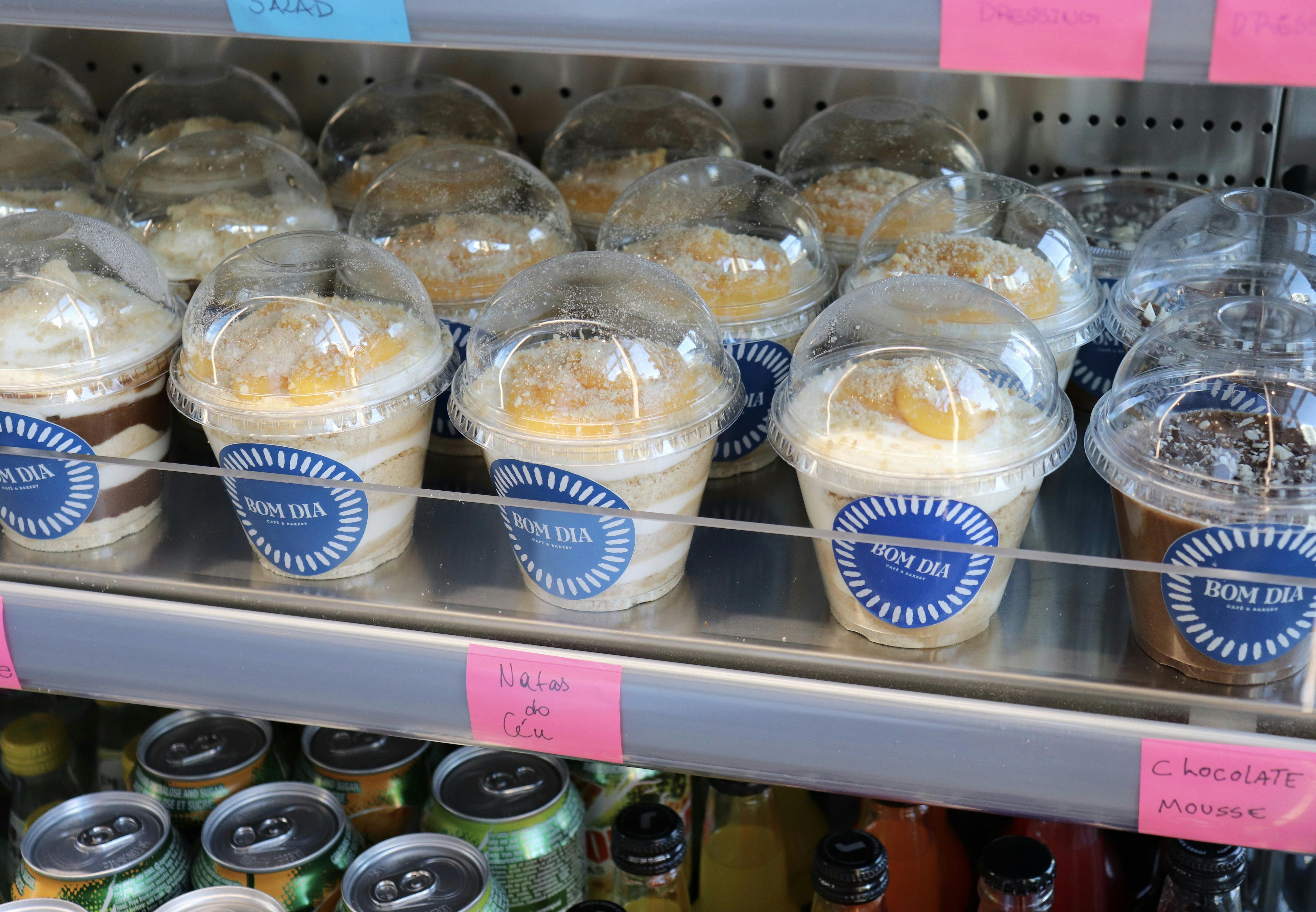 Natas do Céu, also known as Cream from Heaven, is a traditional Portuguese dessert that comes in layers. The ones here are made using Grandma Alice's recipe and consist of a crumbled cookie base and a whipped egg cream.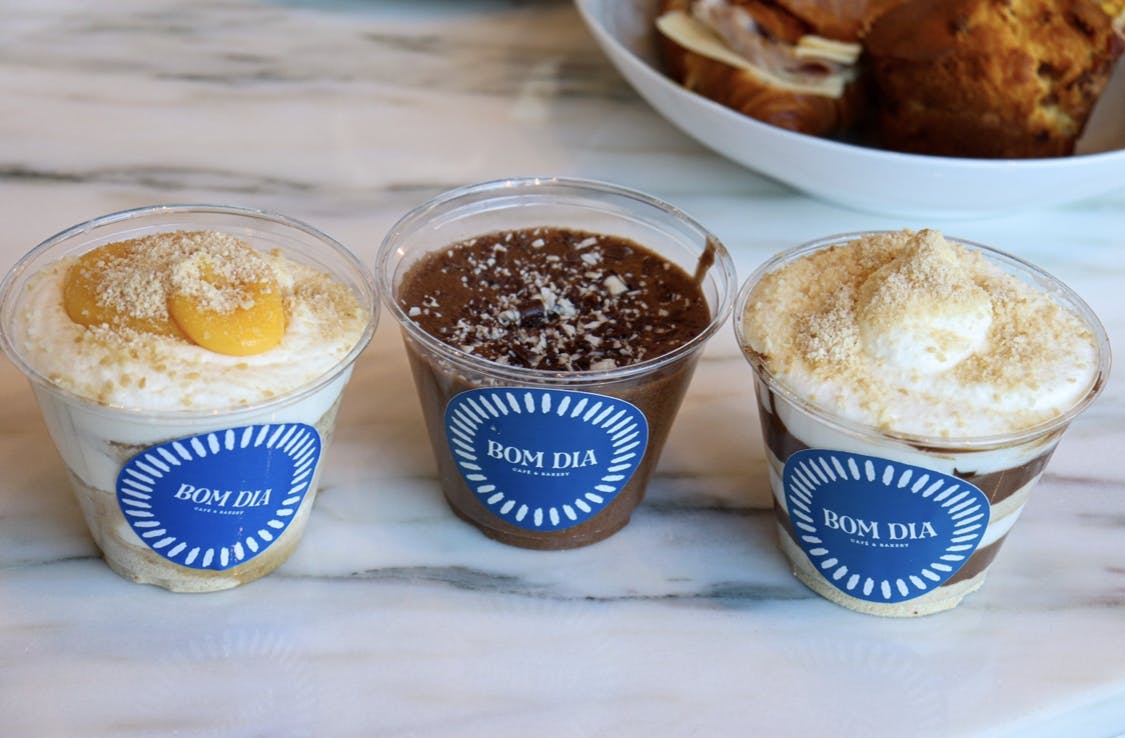 They also have cups of their Chocolate Mousse and Chocolate Mousse Surprise filled with similar components of their Cream of Heaven but with an added layer of chocolate mousse.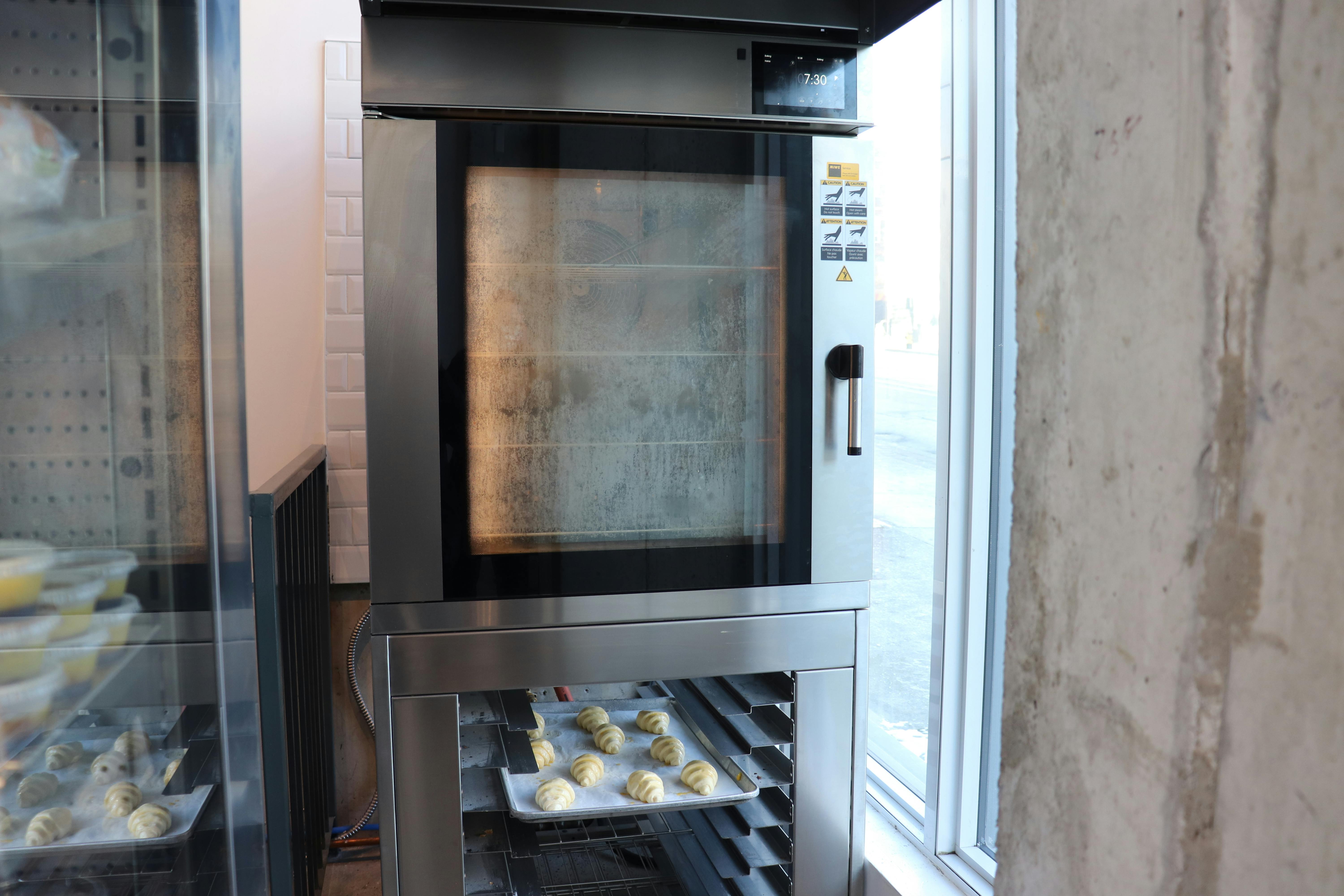 Croissants are baked throughout the day with options like almond and Nutella and a savoury version is stuffed with ham and cheese.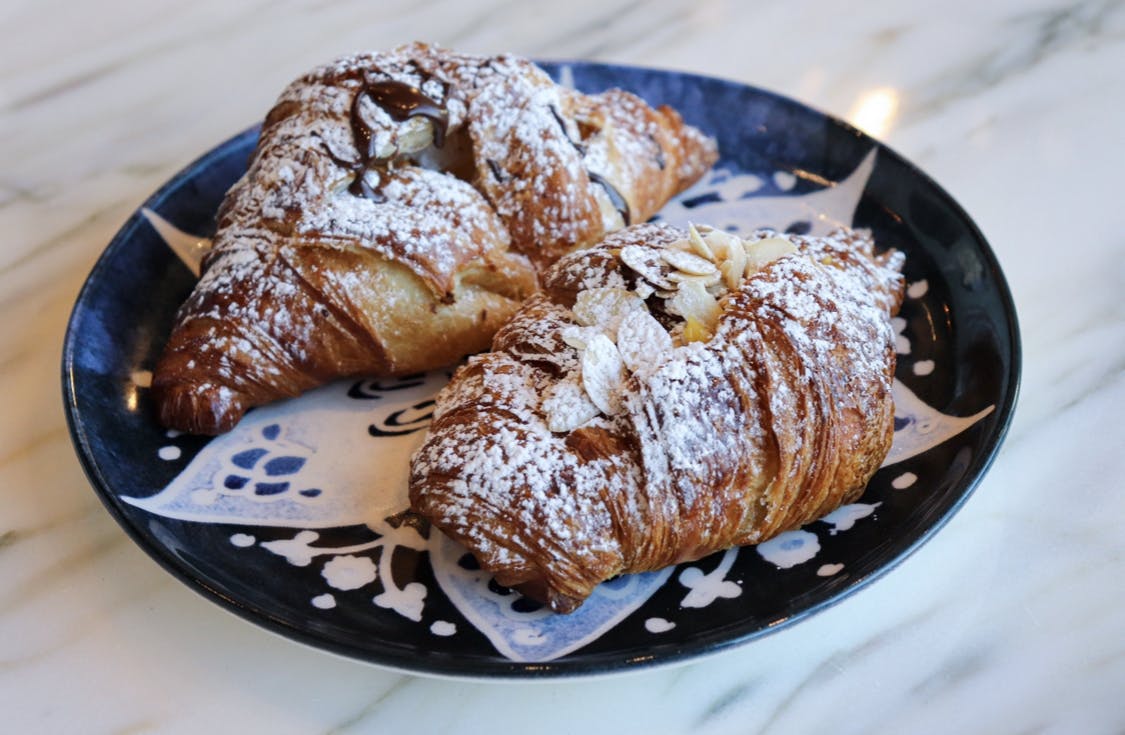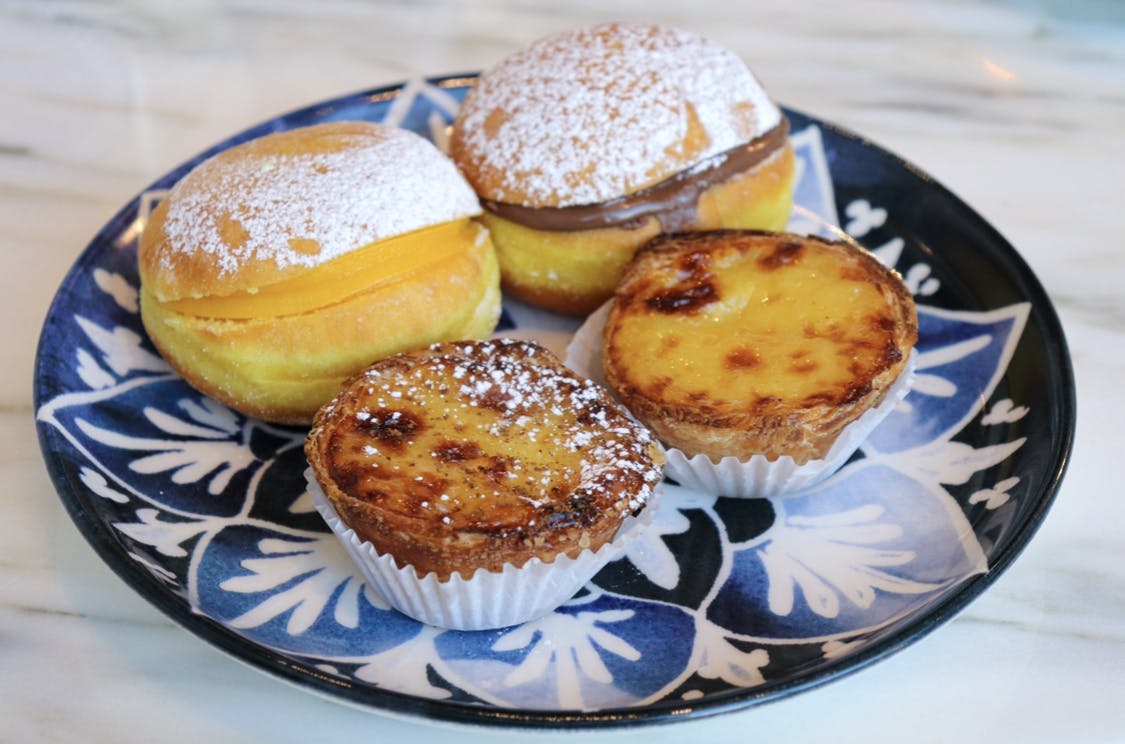 Bola de Berlim is a Portuguese donut that's most commonly eaten during the summer. These fluffy donuts are bright yellow in colour and are sliced in half, filled with creamy custard or Nutella and topped with powdered sugar.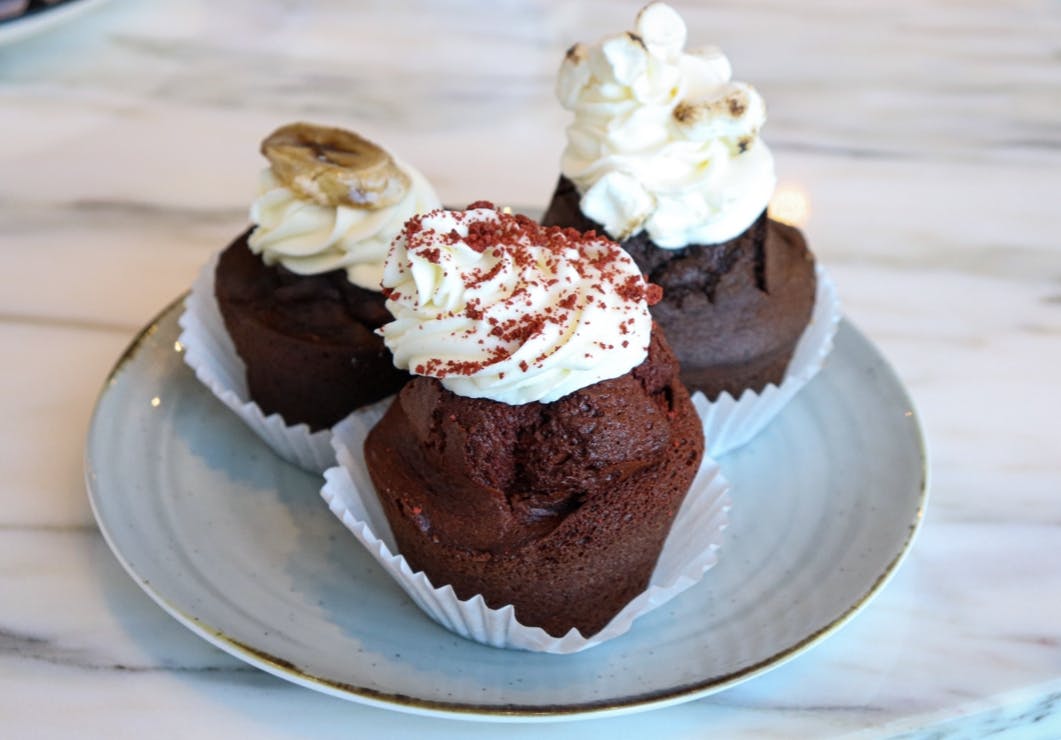 An impressive selection of muffins can be found with new flavours released every so often.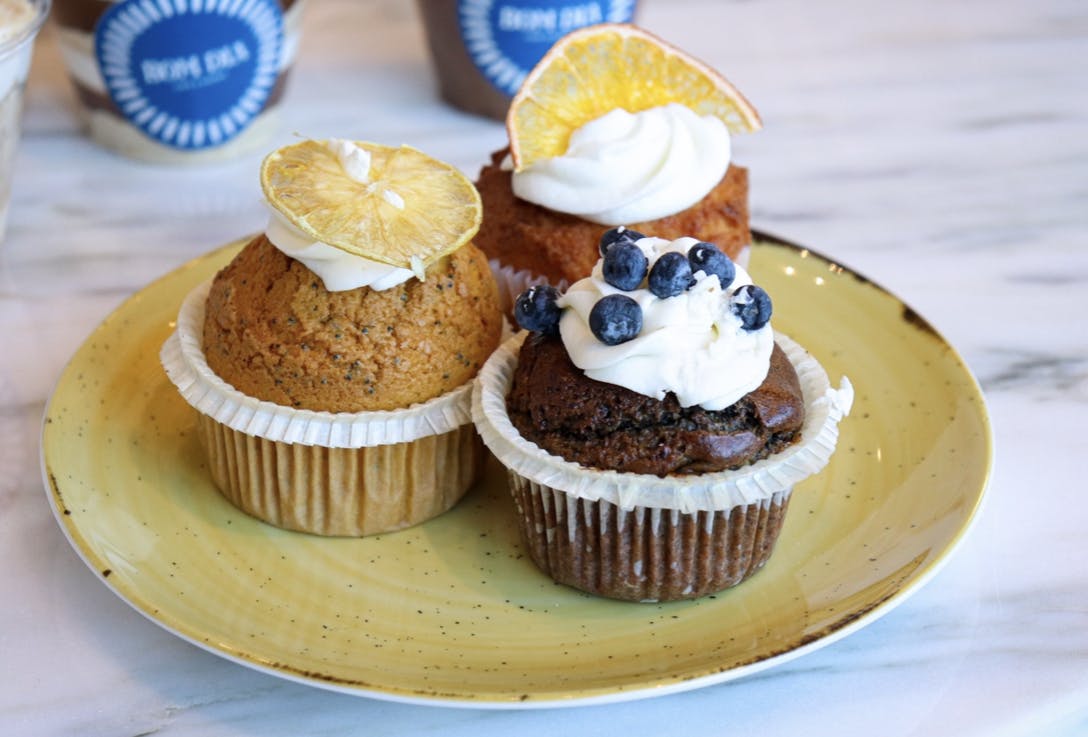 Offerings include Banana Split, S'mores, Blueberry, Lemon Poppy Seed, Orange and Red Velvet with raspberries used to get a natural red colour instead of adding food colouring. A savoury version includes bacon and Portuguese salami.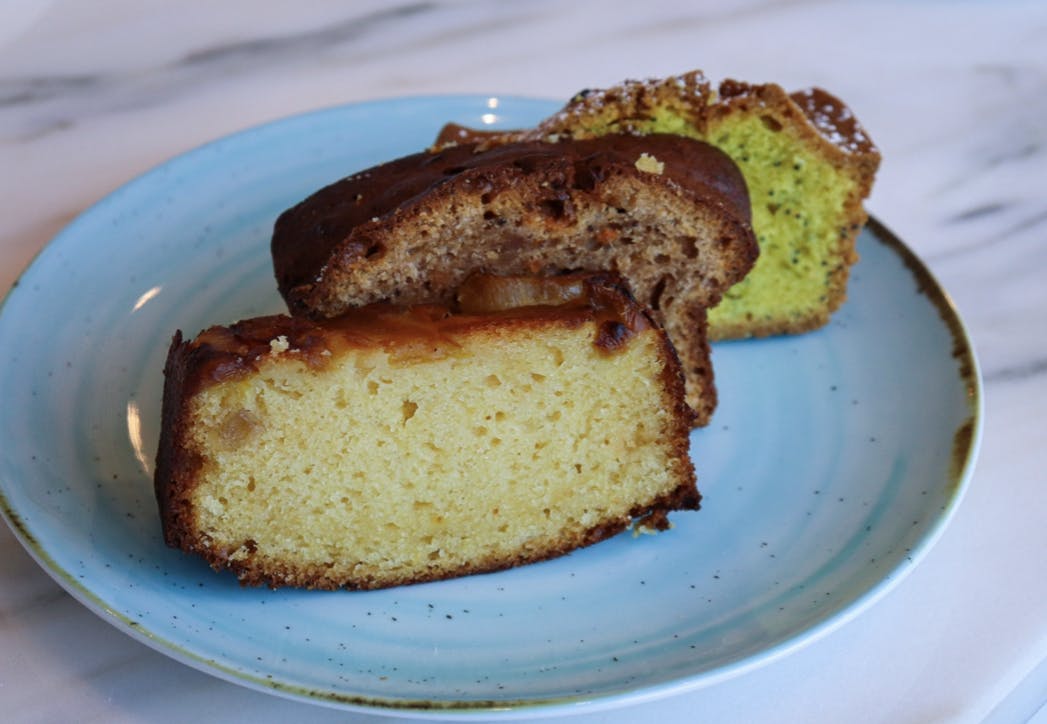 There are also loaves with options like carrot and walnut, upside down pineapple and poppy seed lemon.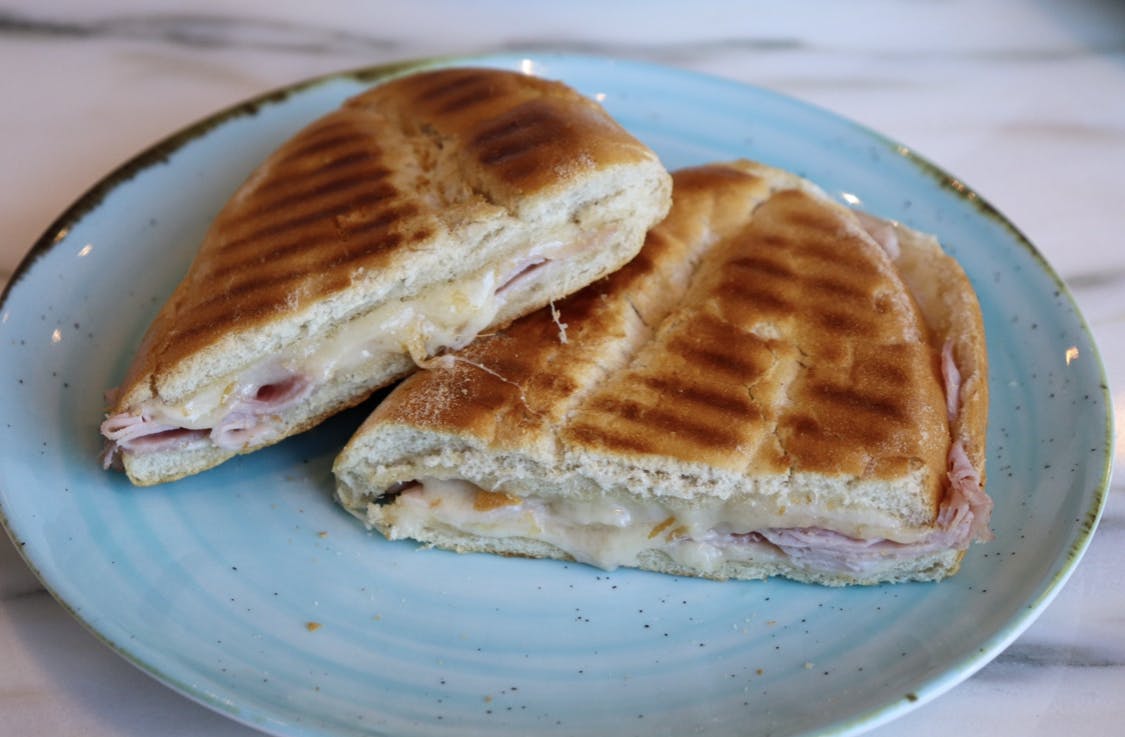 As for savoury items, they have deli sandwiches like their tosta mista. It consists of ham and cheese that melts once the sandwich hits the grill.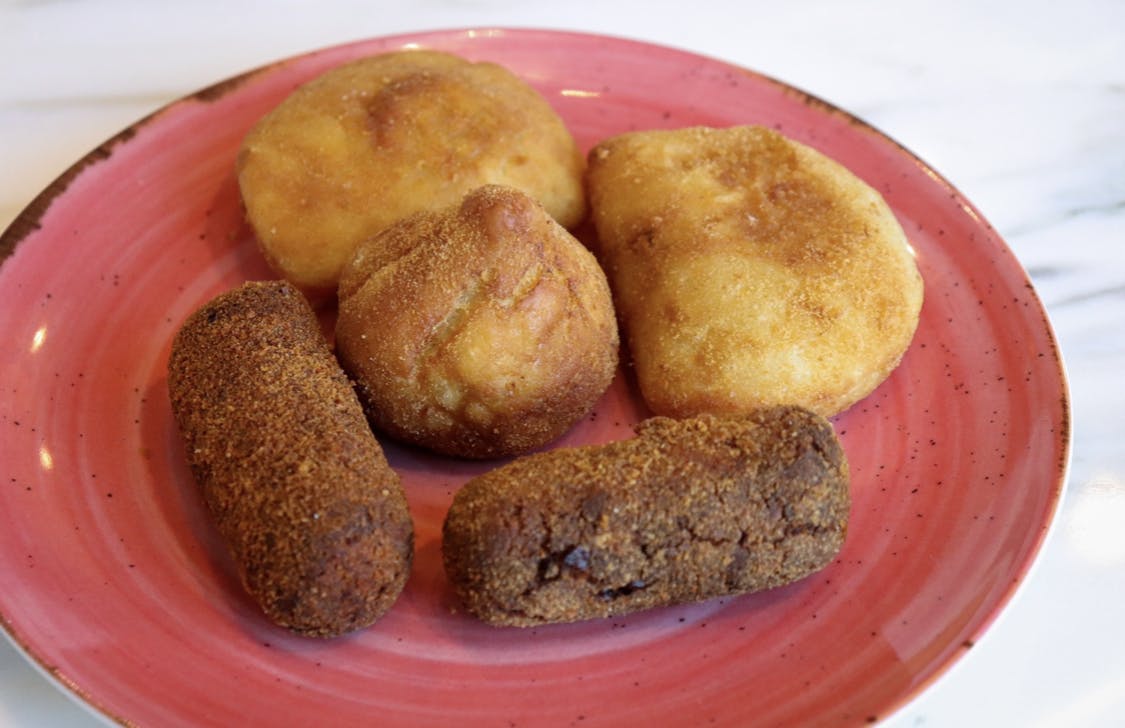 Their Portuguese turnovers are similar to dumplings with savoury fillings that include chicken, beef and codfish.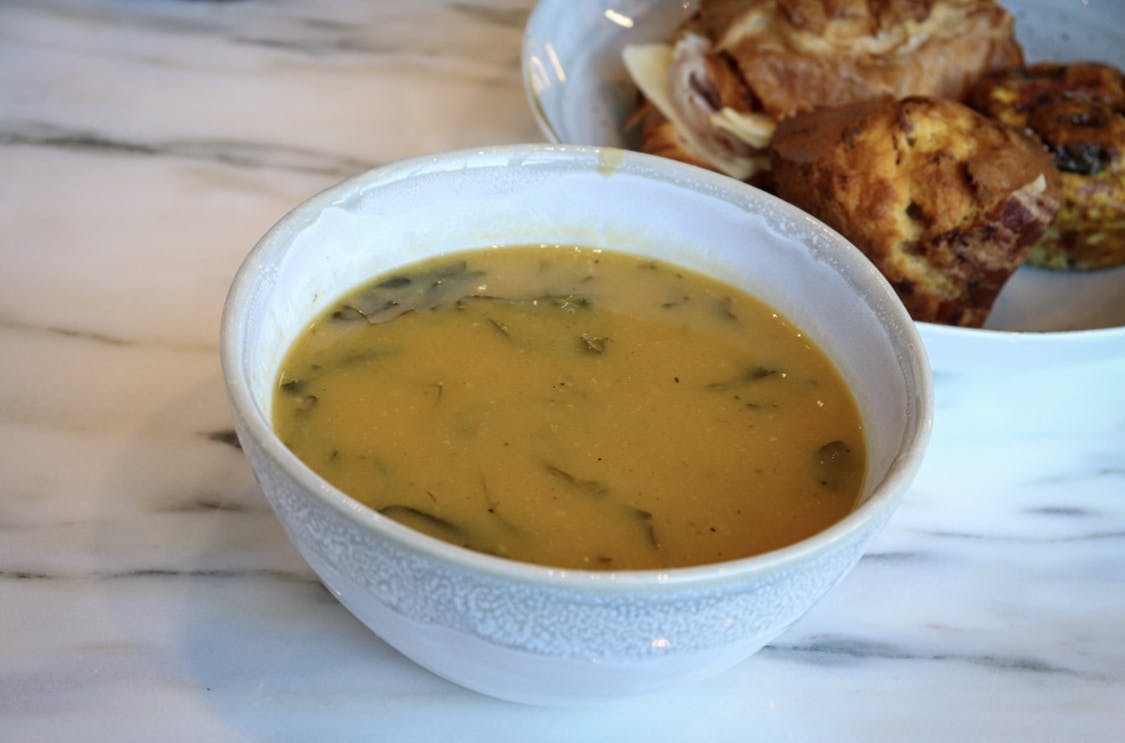 If you're looking for something warm and hearty, they have soup made with a puree of spinach, chickpeas and other legumes.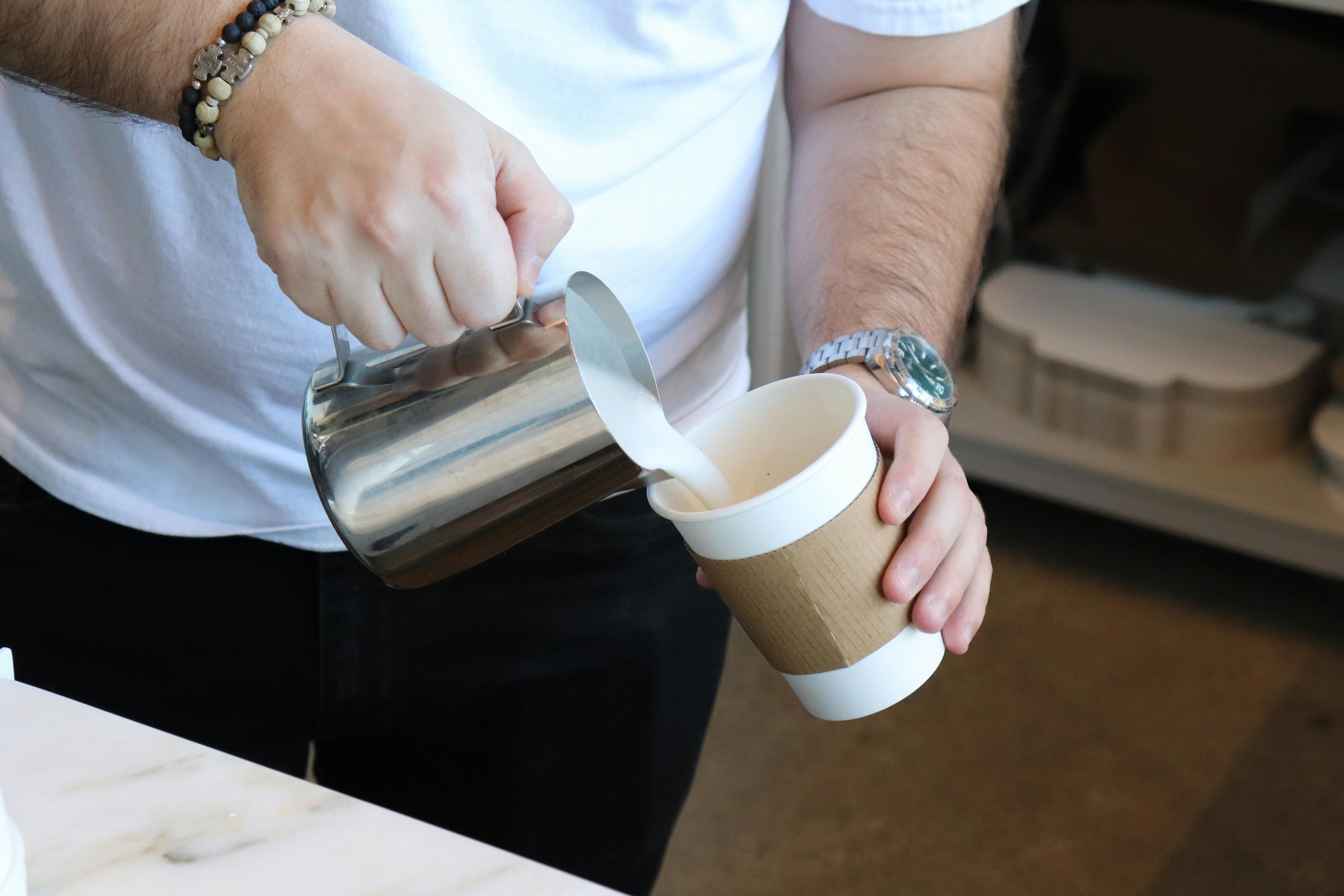 Wash it all down with their coffee. They use their own blend of Tiziano 1919 coffee beans.
Bom Dia is open seven days a week.