Century Park Tavern, a haven for comfort food classics, officially opened October 16 in Davenport Village by business partners Jim Shelton and Paul Marshall. Although the restaurant has yet to seat people inside for dine-in service, Century Park Tavern is winning over the neighbourhood with its creative menu and instant hits. Tucked away in Davenport Village, an area known prior to being a retail wasteland, the neighbourhood has slowly transformed into a community between Davenport and Dupont, just east of Lansdowne.
The Space:
The restaurant is filled with handcrafted wood tables in an airy, classic space with copious amounts of natural light because of their front window-lined facade, which can be opened completely in warmer weather. The bar is the restaurant's centrepiece with a fridge that displays several local craft beers and various wines available to order. The space still has a rustic feel because of the exposed brick walls and little details left behind in the space from when it was a powerhouse -- supplying electricity for the whole community.
"We decided to open this location because we love this area, are familiar with the neighbourhood and we saw that it needed a local spot that everyone can enjoy," says Marshall.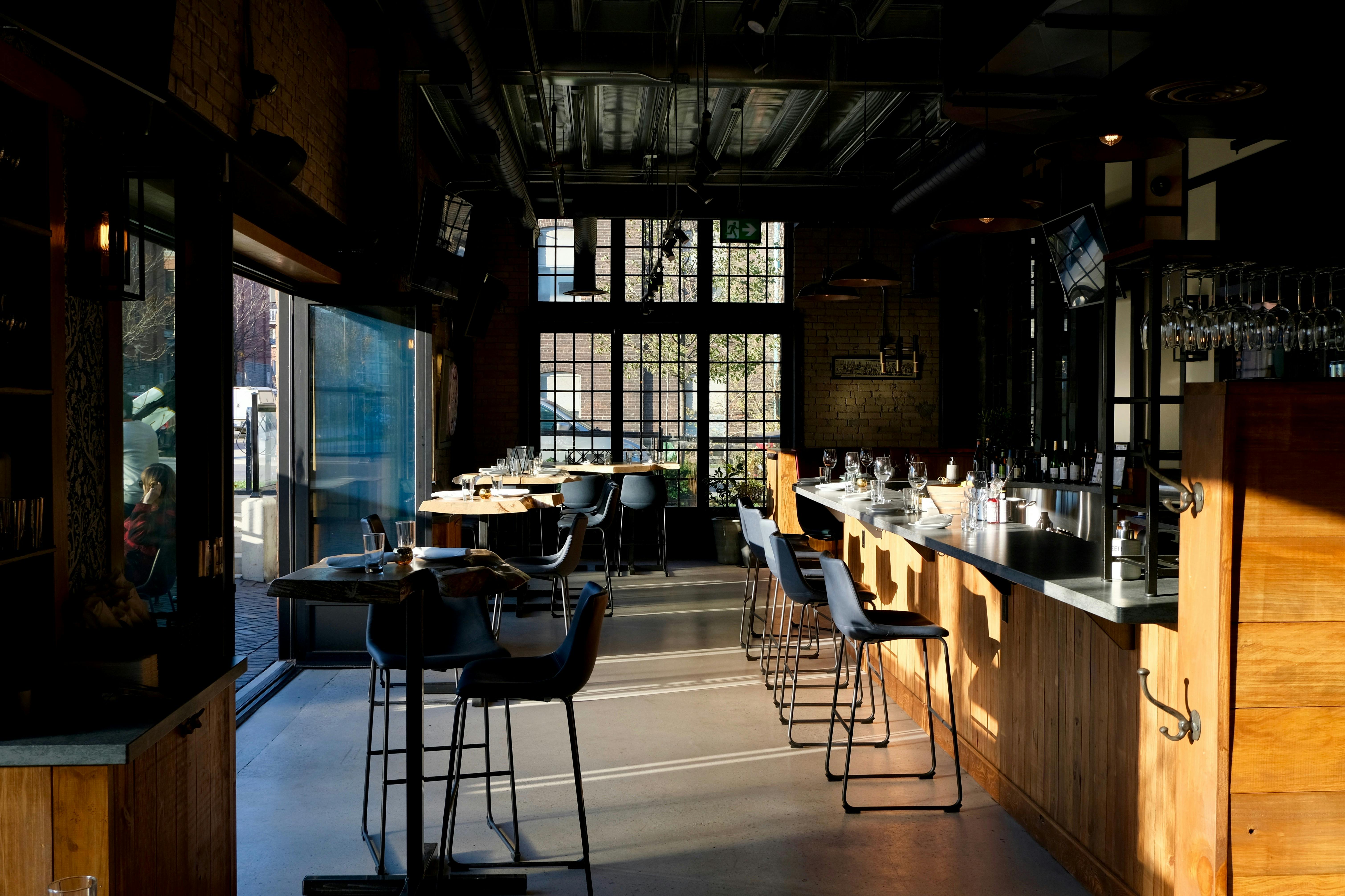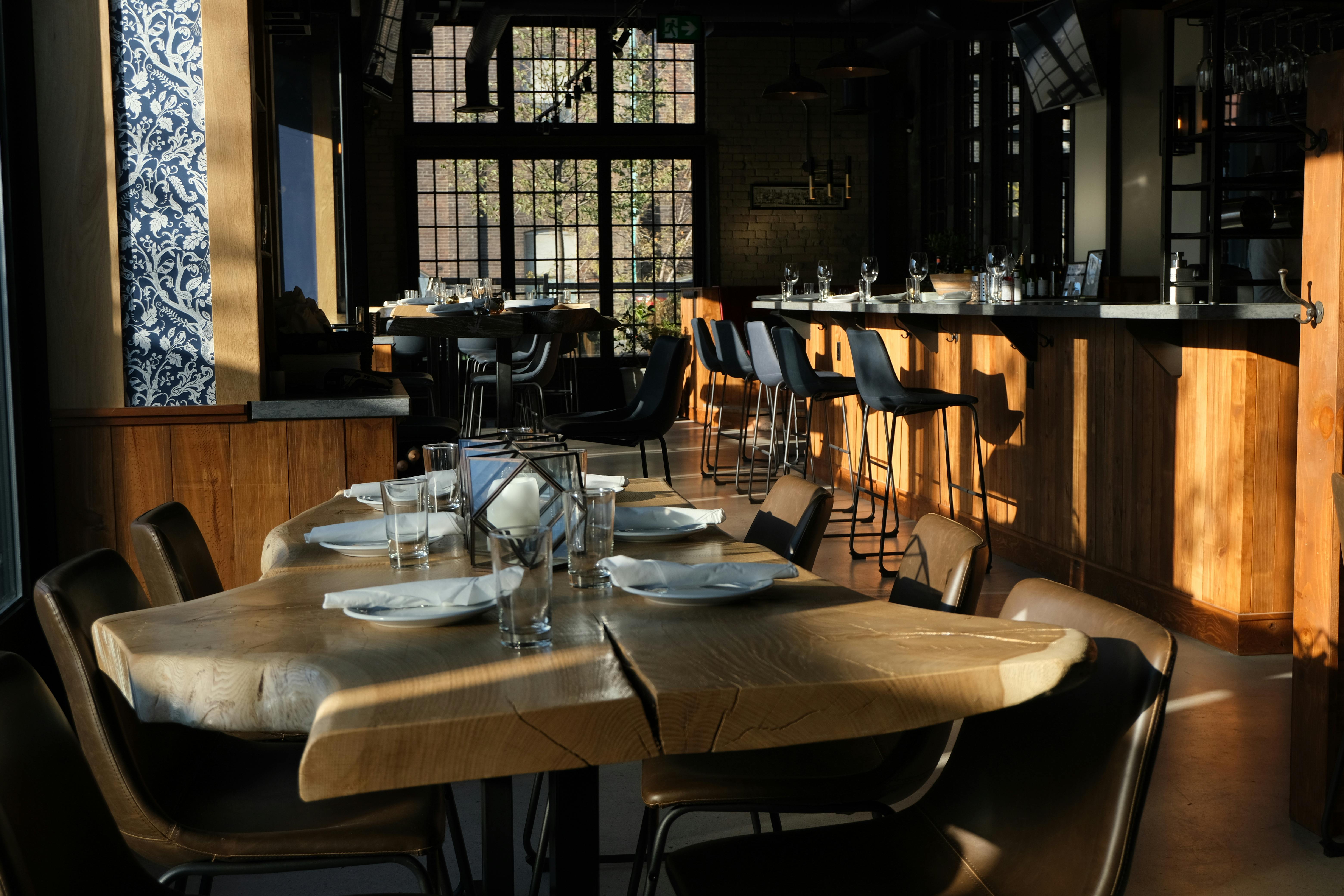 The Food:
The food at Century Park Tavern is mixed fare, inspired by pub classics in an elevated space. Chef Paul serves delicious appetizers and shareable mains like their indulgent duck poutine or their beautifully plated charcuterie board. If you are a burger fan, their classic burger is not to miss or perhaps the fried chicken or their signature fried fish burger may be more to your taste. Their menu is subject to change but the dishes featured are currently available to order on the patio or for takeout. There is definitely something on the menu for everyone and head chef Paul has carefully selected a handful of items to include in each section to make for a well-rounded dining experience.
"The food is reflective of a neighbourhood spot that can offer many options to keep the guests interested, while still maintaining a high quality," adds Marshall.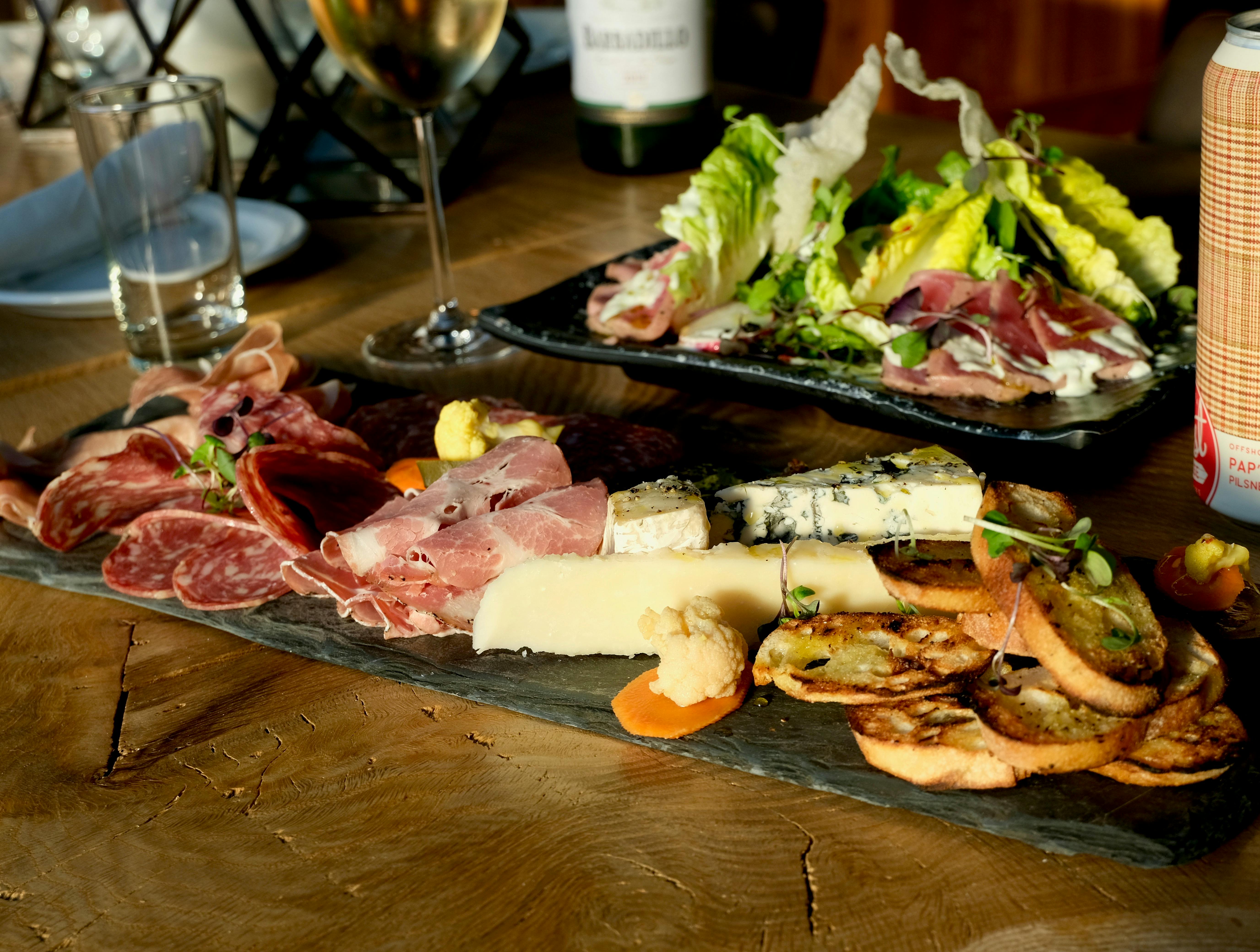 The Century Board, the restaurant's signature charcuterie board, is a perfect sharing option and comes with various seasonal and rotating cheeses and slices of cured meats, pickled vegetables, mustard and fruit preserves.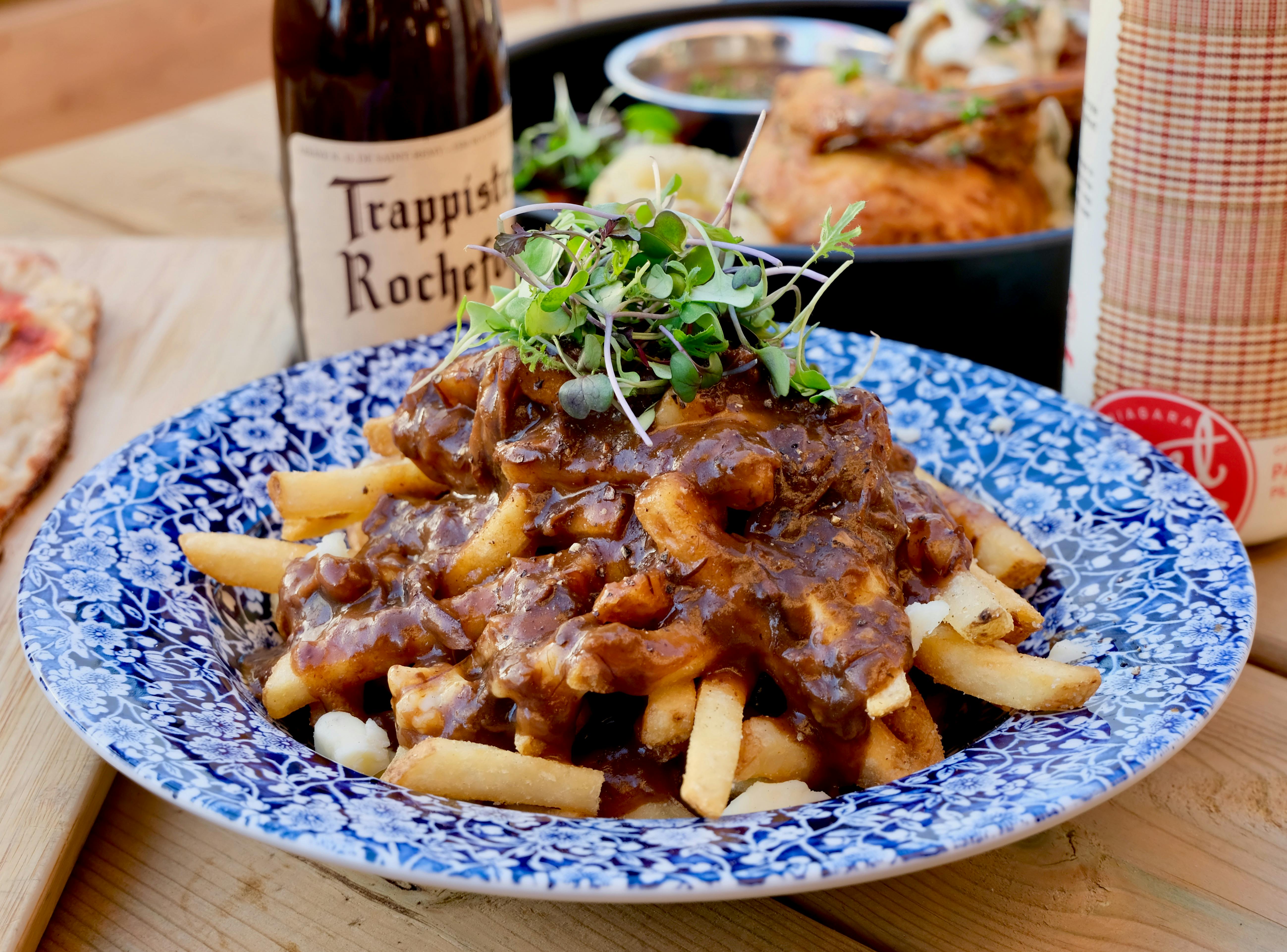 Confit Duck Poutine is everything a poutine lover could imagine. Comprised of squeaky cheese curds over crispy fries smothered in a rich flavourful Jameson duck gravy. It is a perfect dish to share or to order on your own.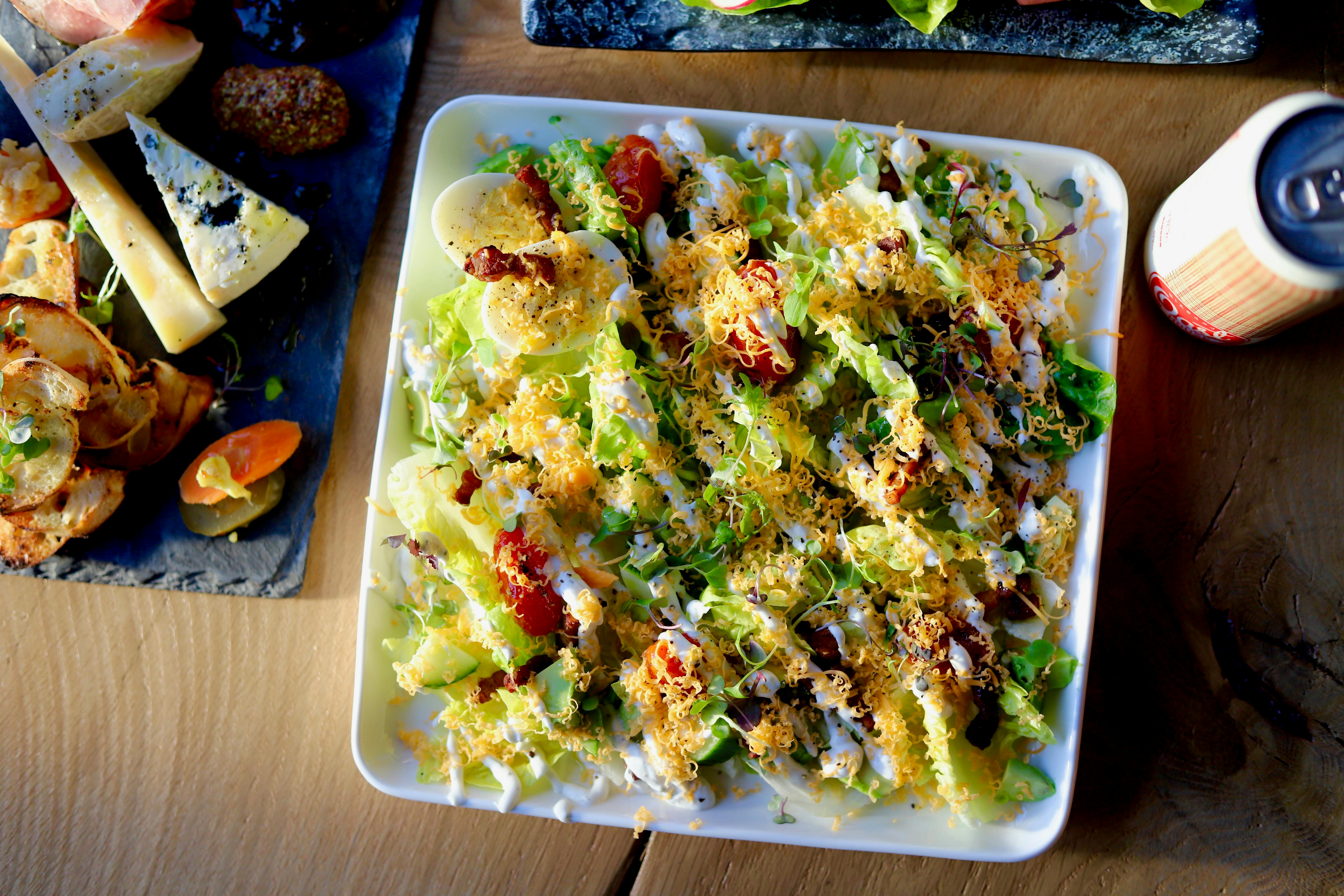 The Century Salad, with house bacon, avocado, shaved cheddar, soft boiled eggs, blistered tomato and dill vinaigrette.
Century Park Tavern also offers some healthier options, like a selection of vibrant salads that customers can add their preferred protein to. Order The Mediterranean Bowl, which comes with hummus, cucumber, pickled radish, quinoa, sumac, pomegranate and pressed garlic or The Century Salad, a spin-off of the classic cobb salad with avocado, bacon, cheddar, boiled eggs and a dill vinaigrette to balance out the rich mix-ins.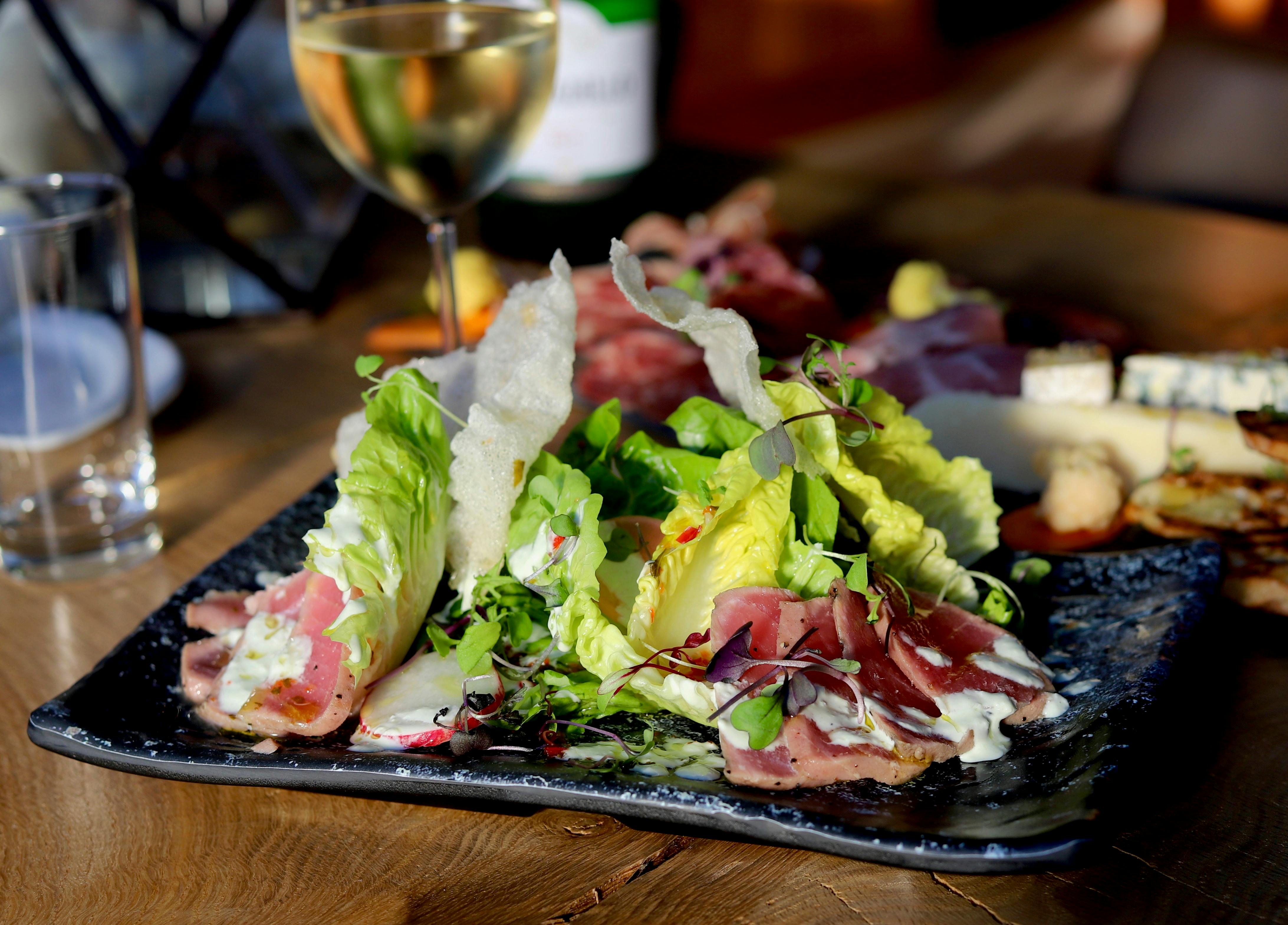 The Tuna Tataki is another shareable dish at Century Park Tavern. It certainly is lighter than other items on the menu in the shareable section. That being said, the tataki is still packed with delicious flavour and a variety of complimentary textures.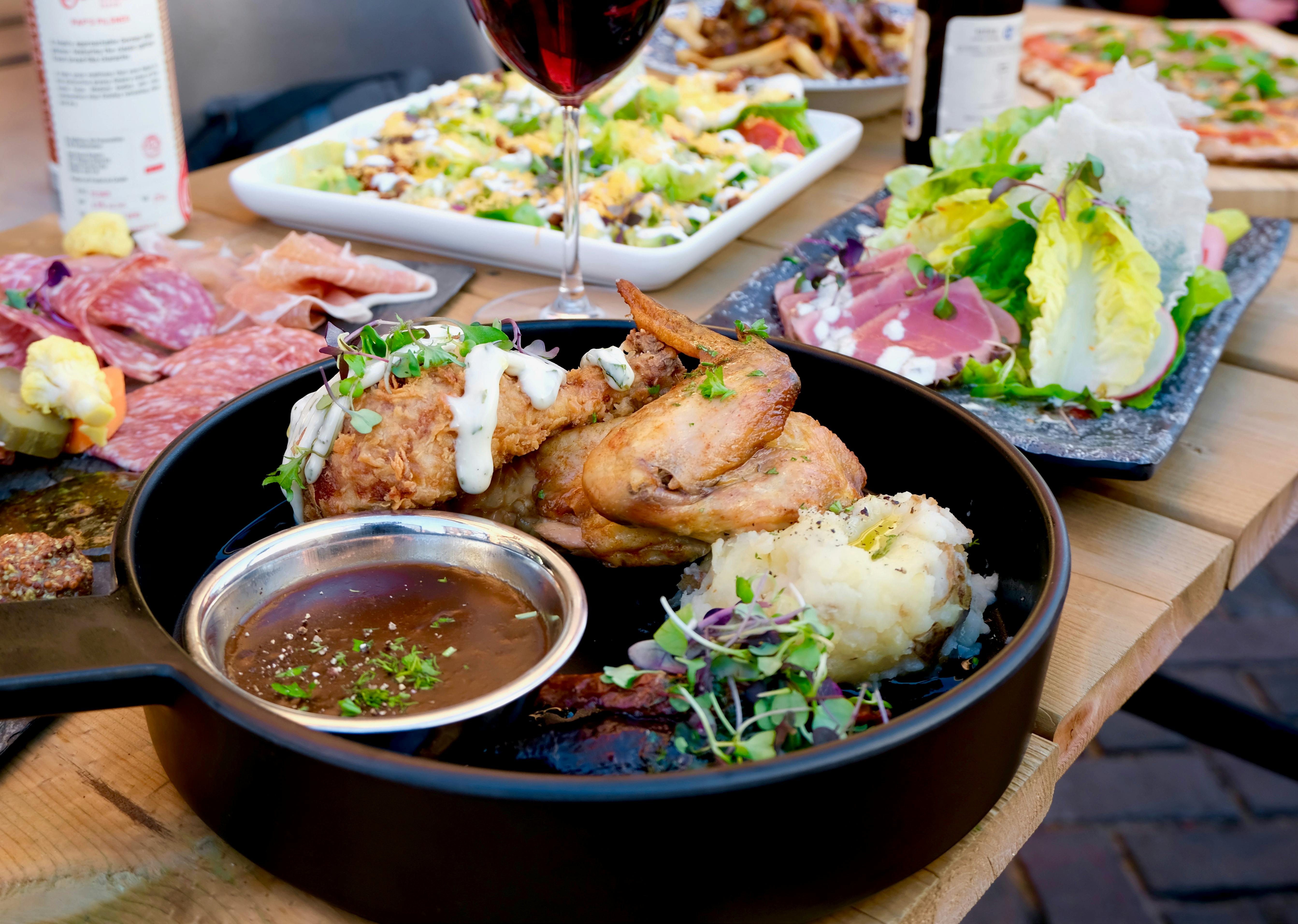 The Roasted & Crispy Chicken comes prepared two ways; a roasted chicken breast and a fried chicken leg with accompaniments like buttery mashed potatoes, tarragon aioli and herbs.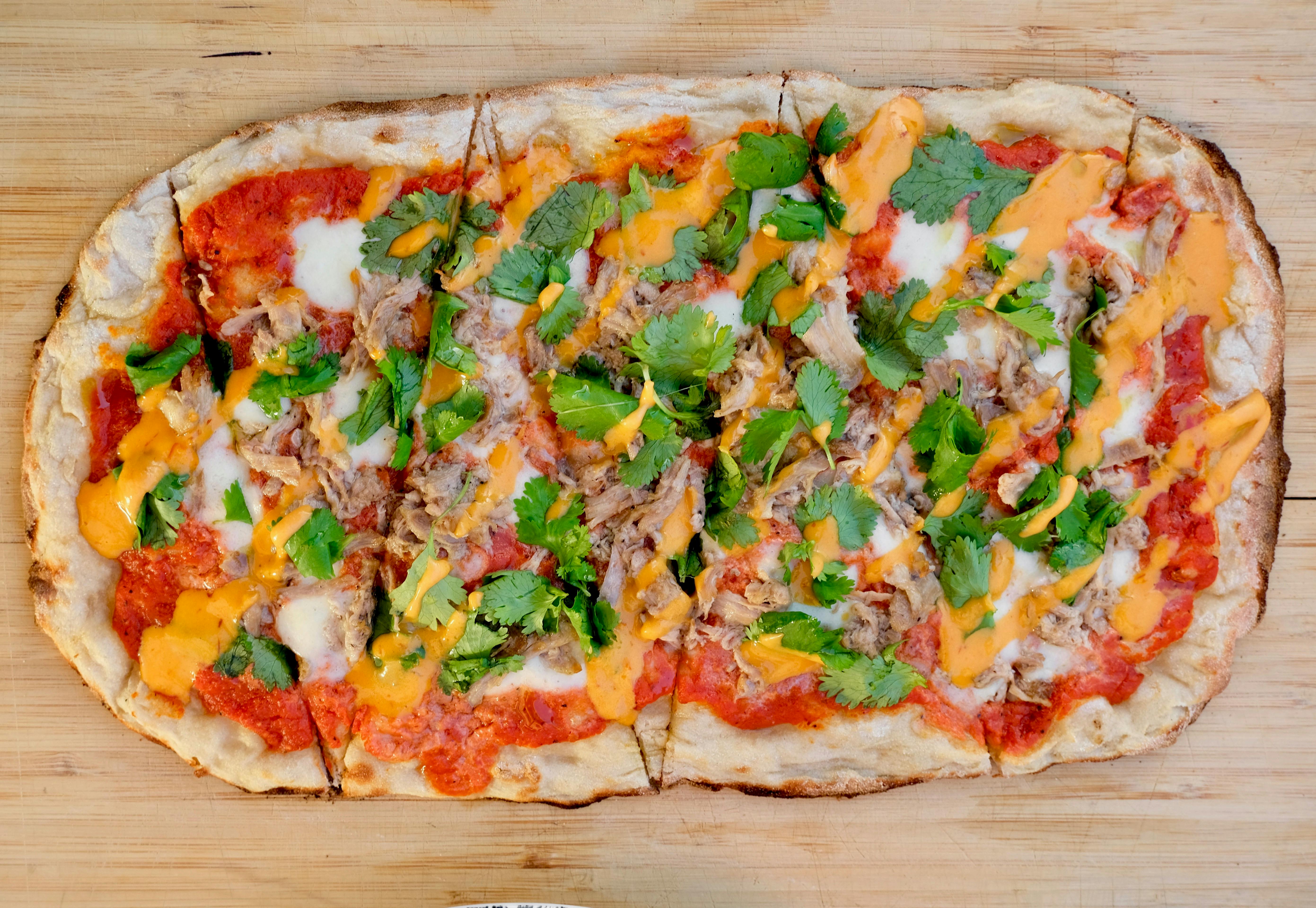 There are three flatbreads on the menu and the Spicy Duck Flatbread is the definite standout. Savoury with a little kick, there is also some added sweetness to this flatbread because of the honey creme that is drizzled over the shredded duck confit.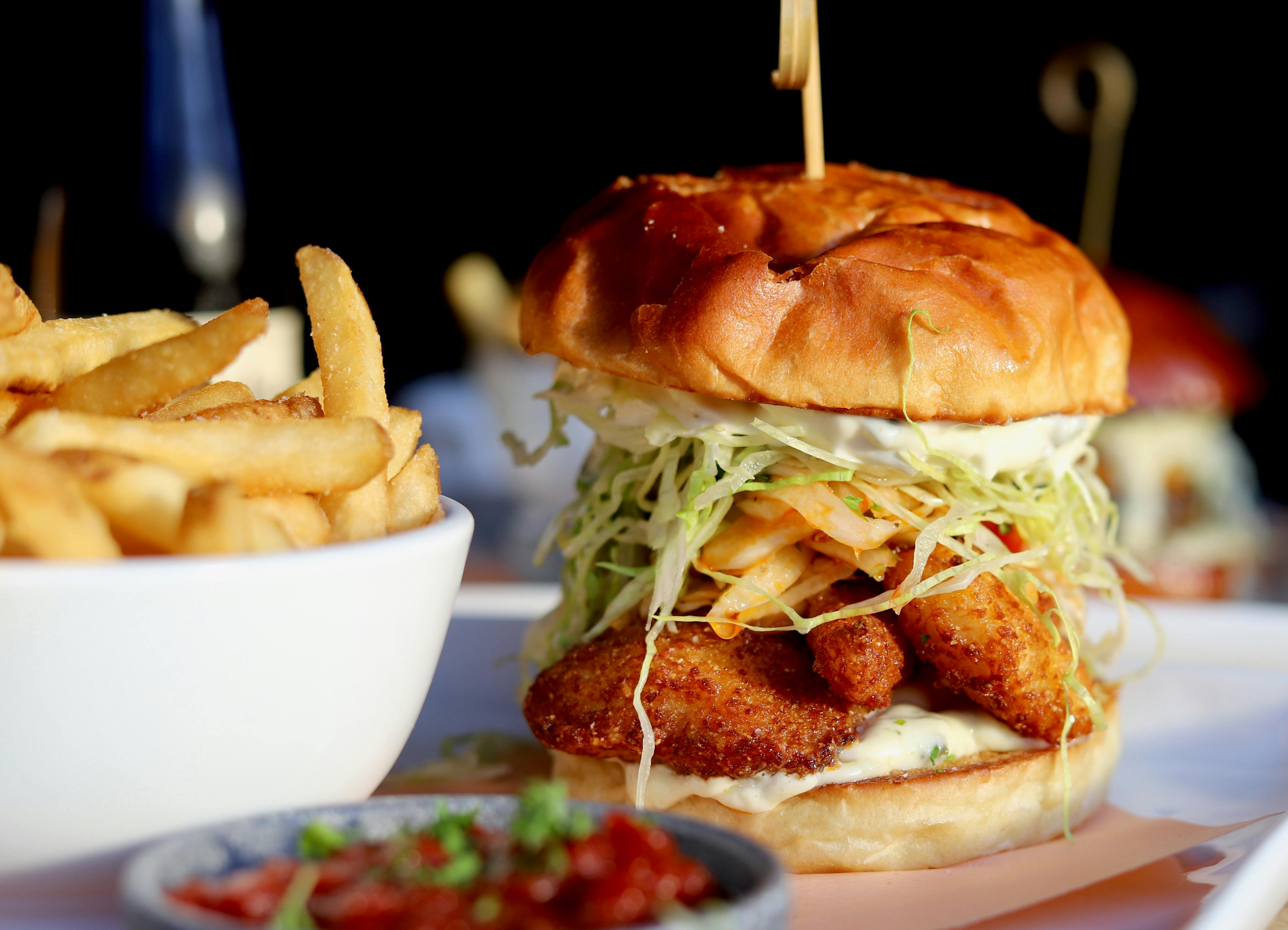 The Crispy Fish Sandwich brings the traditional fish and chips to sandwich form. Served on a toasted bun, topped with house tartar sauce, shaved lettuce and spicy fennel slaw.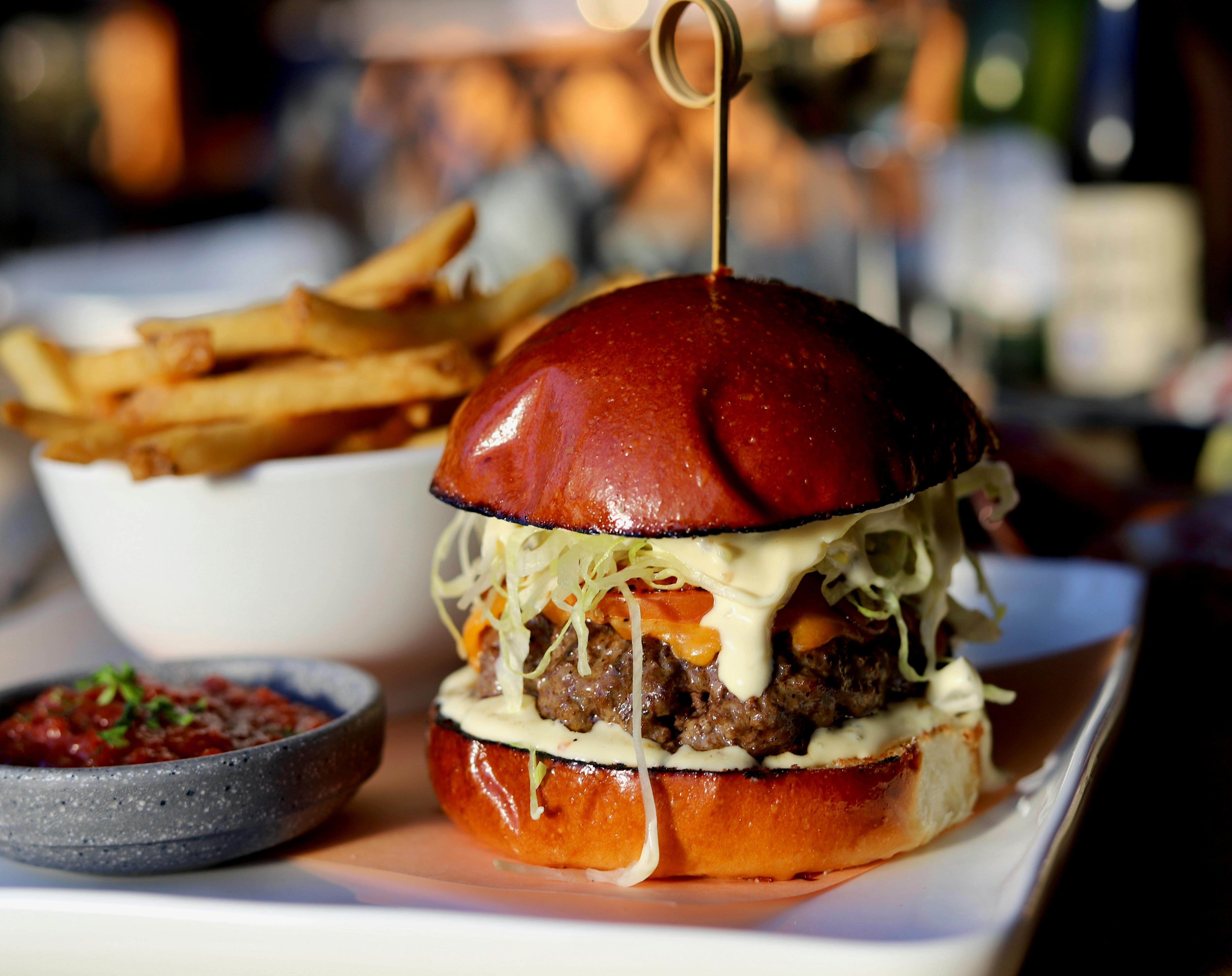 The Classic Beef Burger will not disappoint burger fanatics. The thick patty comes piled high with lettuce, tomato, grilled onion, cheddar and is drizzled with Century Sauce.
Century Park Tavern is a welcome addition to the Davenport Village neighbourhood and offers a warm, inviting and comforting locale for elevated pub food.